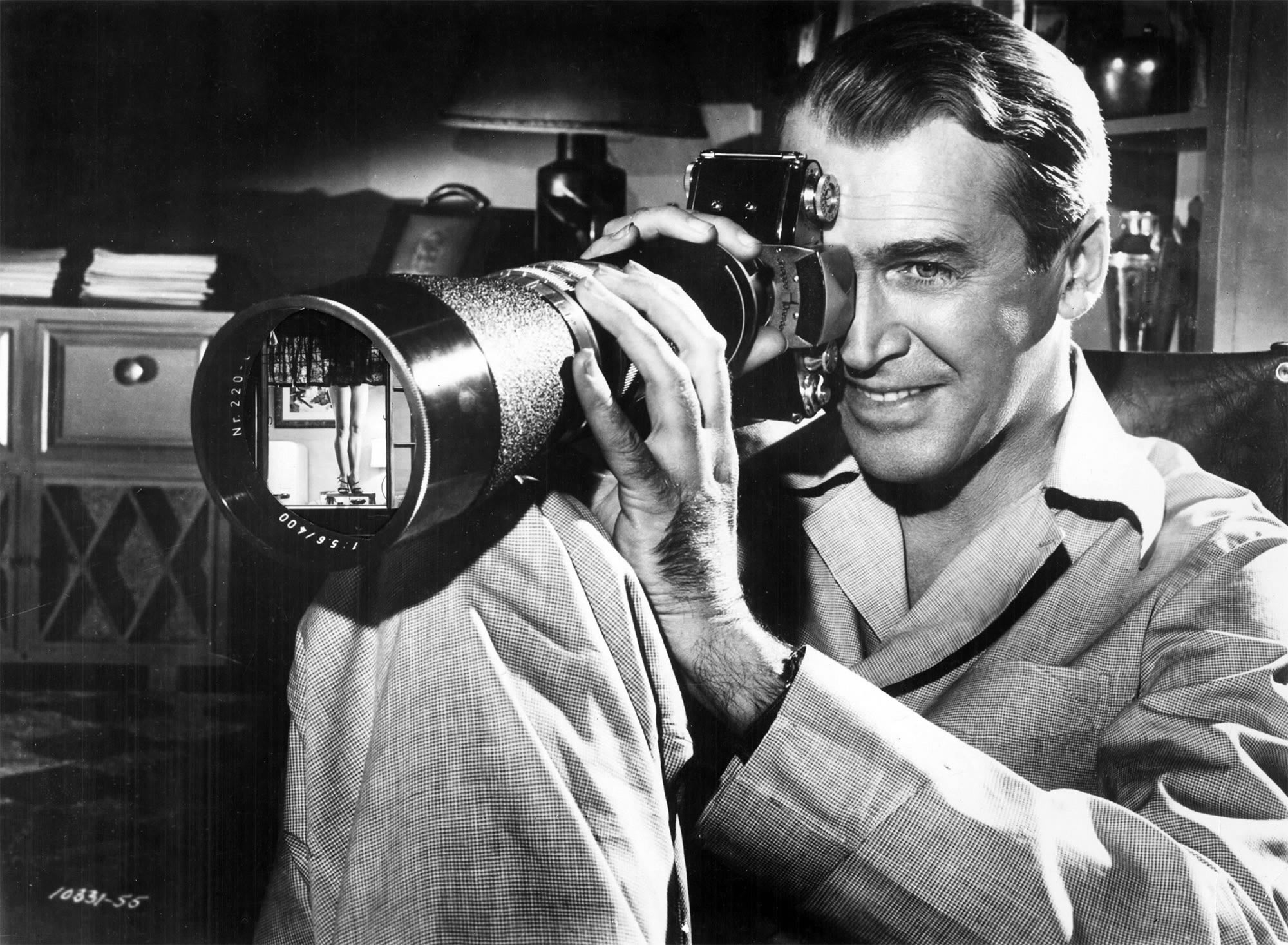 "You like to watch … don't you?" Sharon Stone's iconic line in 1993's erotic thriller "Sliver" addresses the viewer as much as it does a character in the movie.
Voyeurism in cinema is a theme long exploited by directors and writers. Films often like to address voyeuristic tendencies, whether through plot or aesthetics, but movies work as meta texts because they directly appeal to our inherent voyeuristic nature as humans. Watching other people's lives, in a fantasy/fictional context, unseen, is a privilege the cinema affords.
Technology—video cameras, photographs, VHS tapes, listening devices—will often play crucial roles in voyeuristic movies, too.
Top: Jimmy Stewart as peeping tom L.B. Jeffries, in Alfred Hitchcock's "Rear Window" (1954).
Ulrich MĂĽhe won acclaim for his role as a Stasi officer. He died a few months after the film's release.
The Lives of Others
Florian Henkel von Donnersmarck's drama is set in East Berlin during the 1980s. A Stasi agent is tasked with bugging the flat of a playwright and note down the various comings and goings. Slowly but surely, the spy/voyeur becomes disillusioned with his job and starts to protect the man he was sent to spy on. The film won the Best Foreign Language Film Oscar and received widespread critical acclaim.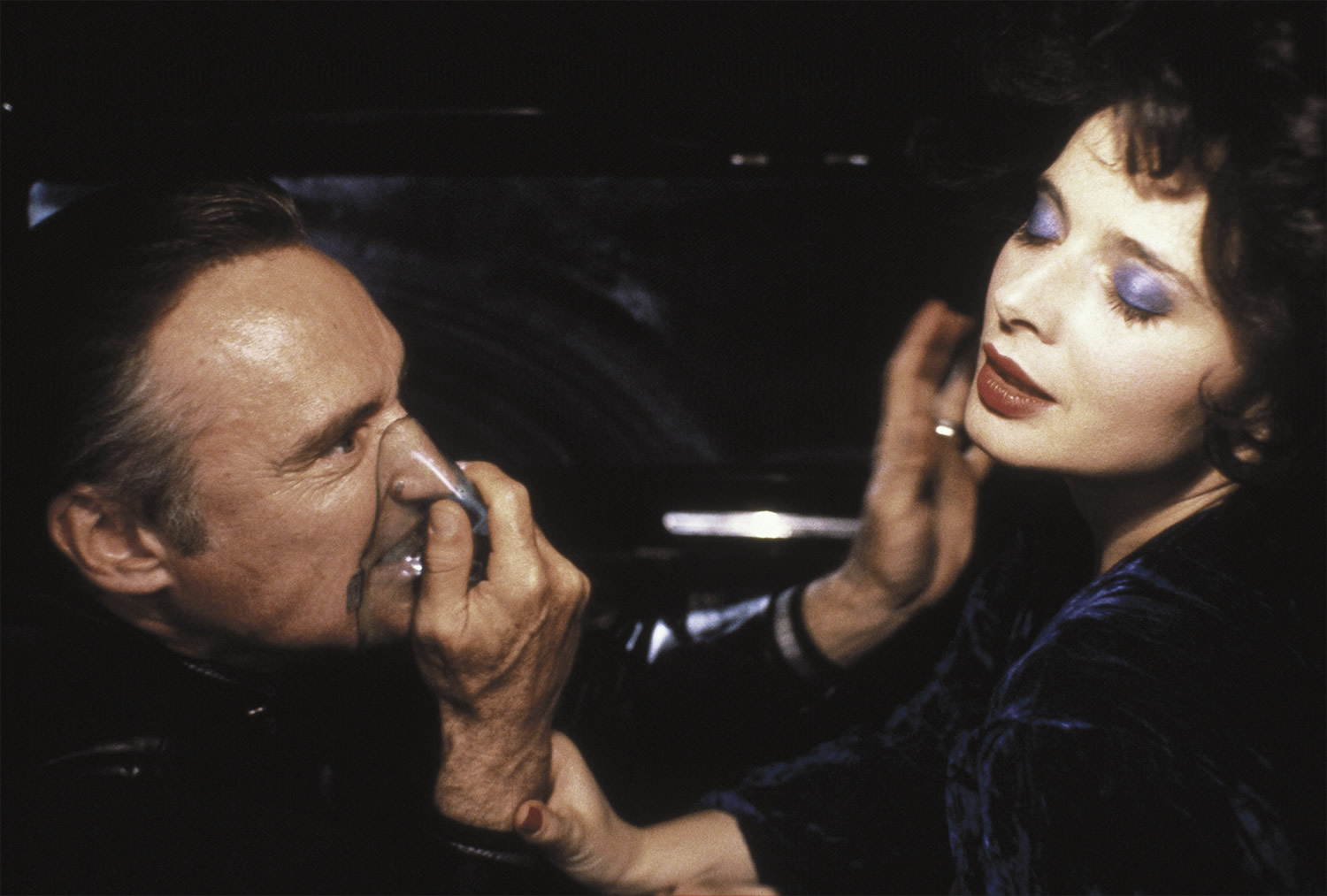 Dennis Hopper's career was revived, thanks to his electrifying performance as Frank Booth.
Blue Velvet
Jeffrey Beaumont (Kyle McLachlan) is a peeping tom and amateur detective who gets more than he bargained for, when he sneaks into the home of troubled nightclub singer, Dorothy Vallens (Isabella Rossellini), and hides in the closet. "Blue Velvet" is a masterpiece of 1980s cinema and a preeminent neo-noir. Dennis Hopper's gas-huffing sexual sadist, Frank Booth, is one of the all-time great movie villains.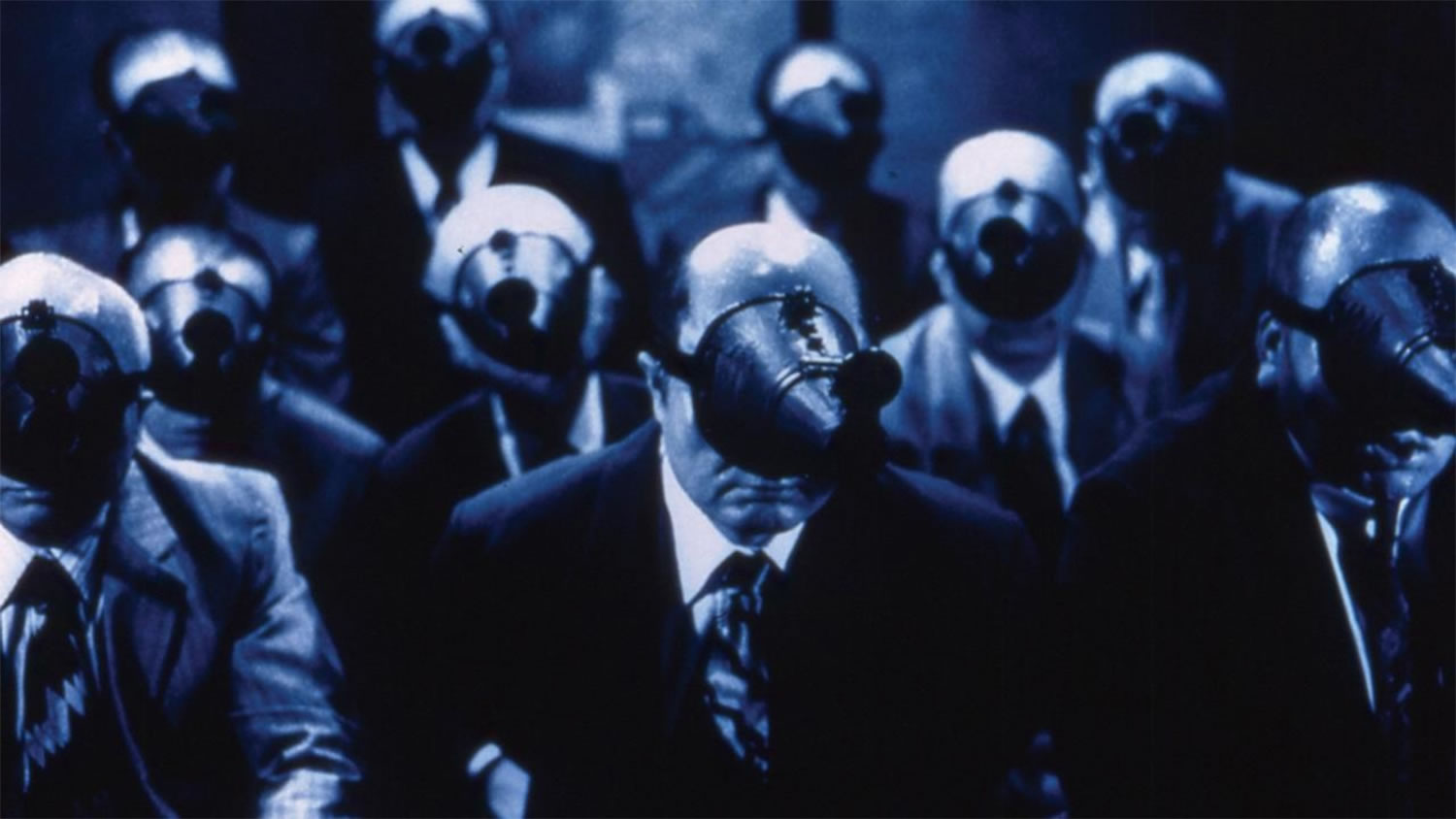 The film's use of monochrome photography, tinted blue in post-production, is thematically significant.
A Snake of June
A woman receives photographs in the post, which show her masturbating. A voyeur threatens to send the negatives to her husband, if she does not comply with his demands. Shinya Tsukamoto's "A Snake of June" (2003) flips traditional voyeur narratives upside down. It's a smart character study and an even smarter exploration of female desire in a patriarchal society.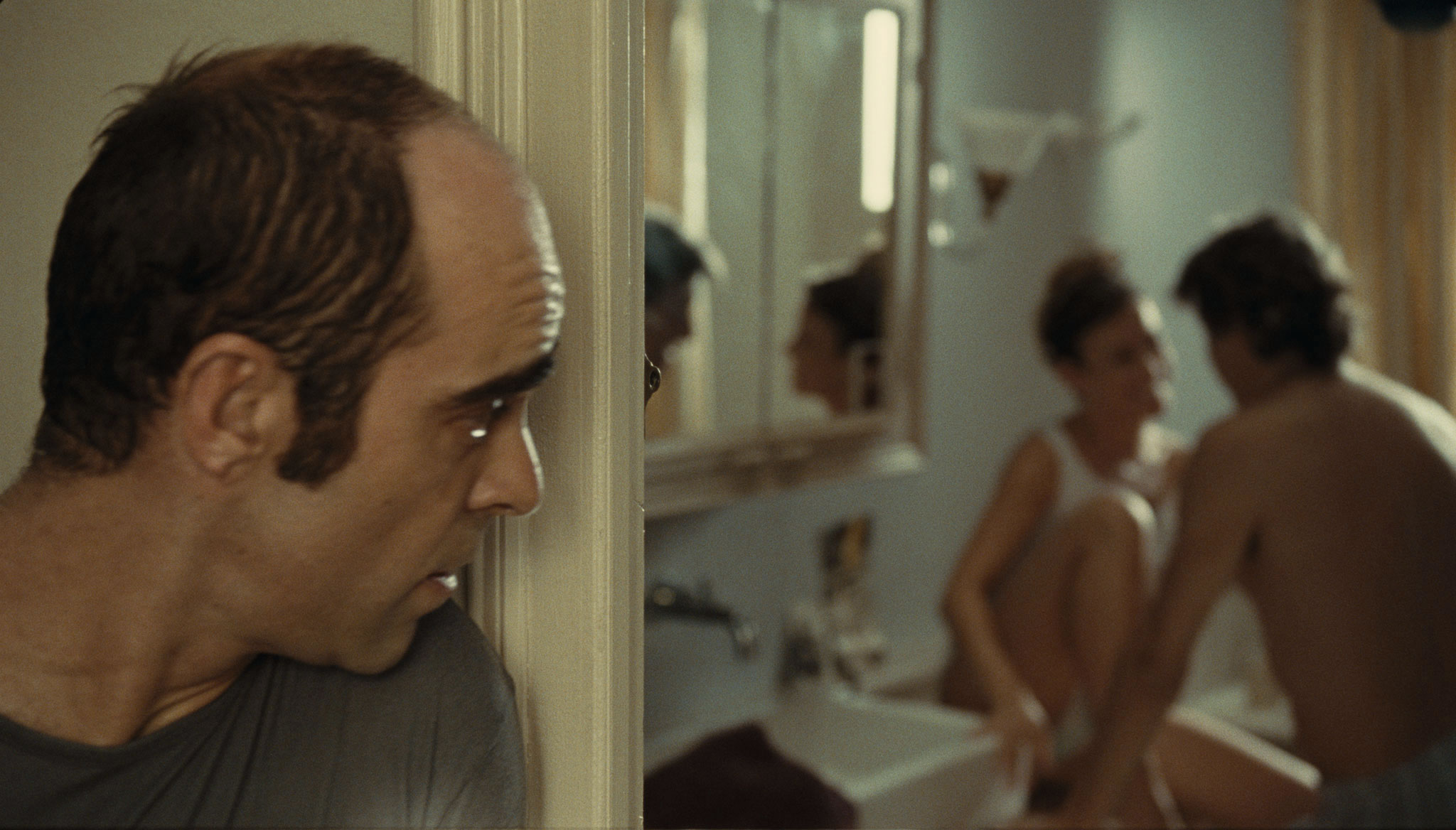 A tense moment for creepy janitor CĂ©sar, in the thrilling "Sleep Tight."
Sleep Tight
The great Spanish actor, Luis Tosar, excels in Jaume Balagueró's "Sleep Tight" (2011). Major saddo César (Tosar) works as a handyman in a middle class residential complex in Barcelona. He becomes obsessed with one resident in particular: the young and very beautiful Clara (Marta Etura). César uses his work position to spy on the woman and likes to spend his evenings sleeping under her bed. It doesn't end well for him.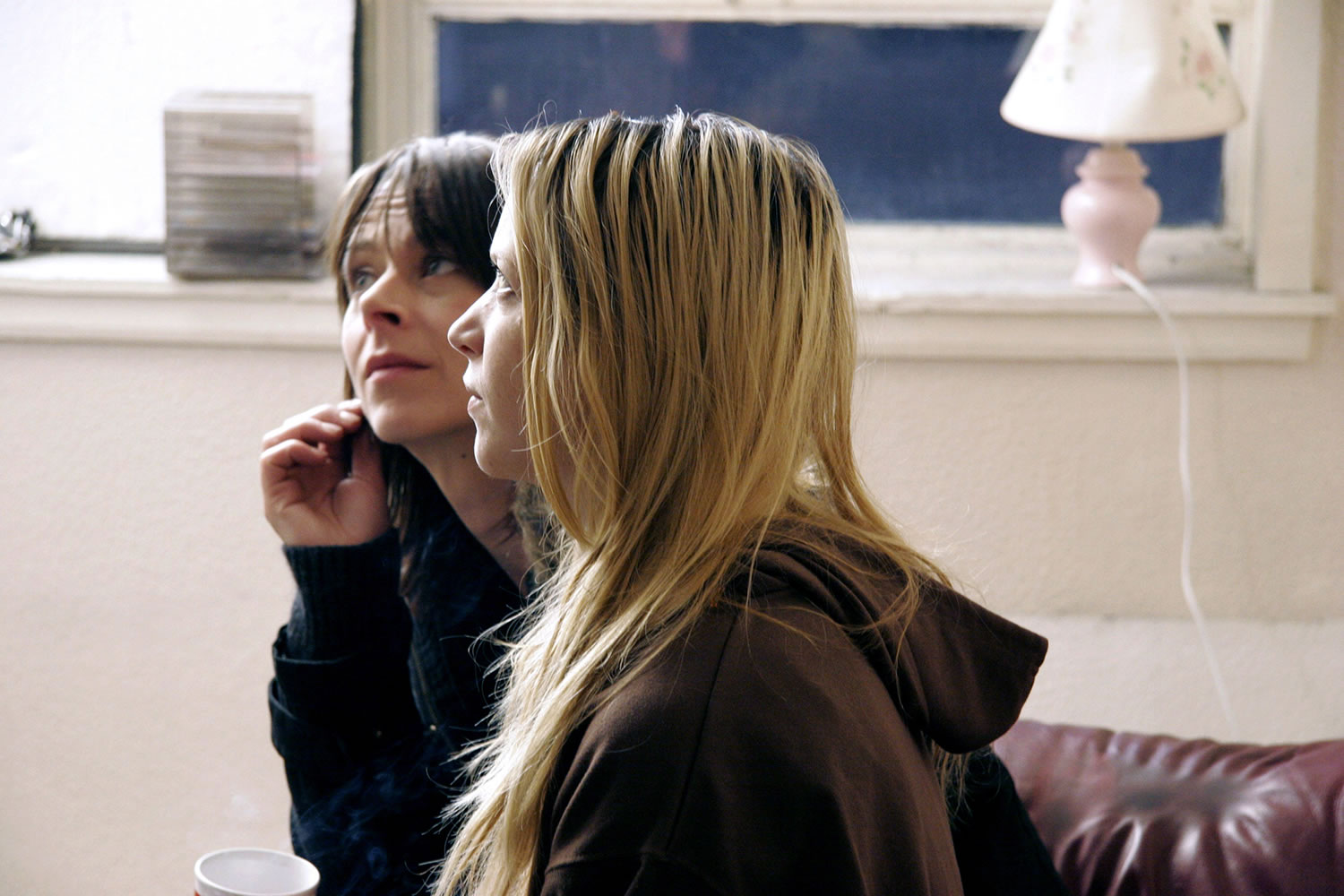 Andrea Arnold, a former television presenter, is today one of British cinema's greatest filmmakers.
Red Road
Andrea Arnold's directorial debut is set in a desolate-looking Glaswegian housing project. A security camera operator (played by Kate Dickie) uses CCTV cams to follow a man connected somehow to her past. Arnold's drama is set against a unique urban environment—the Red Road Flats—and the film's revelations and the character's increasingly demented actions make "Red Road" a captivating and sometimes transgressive piece of cinema.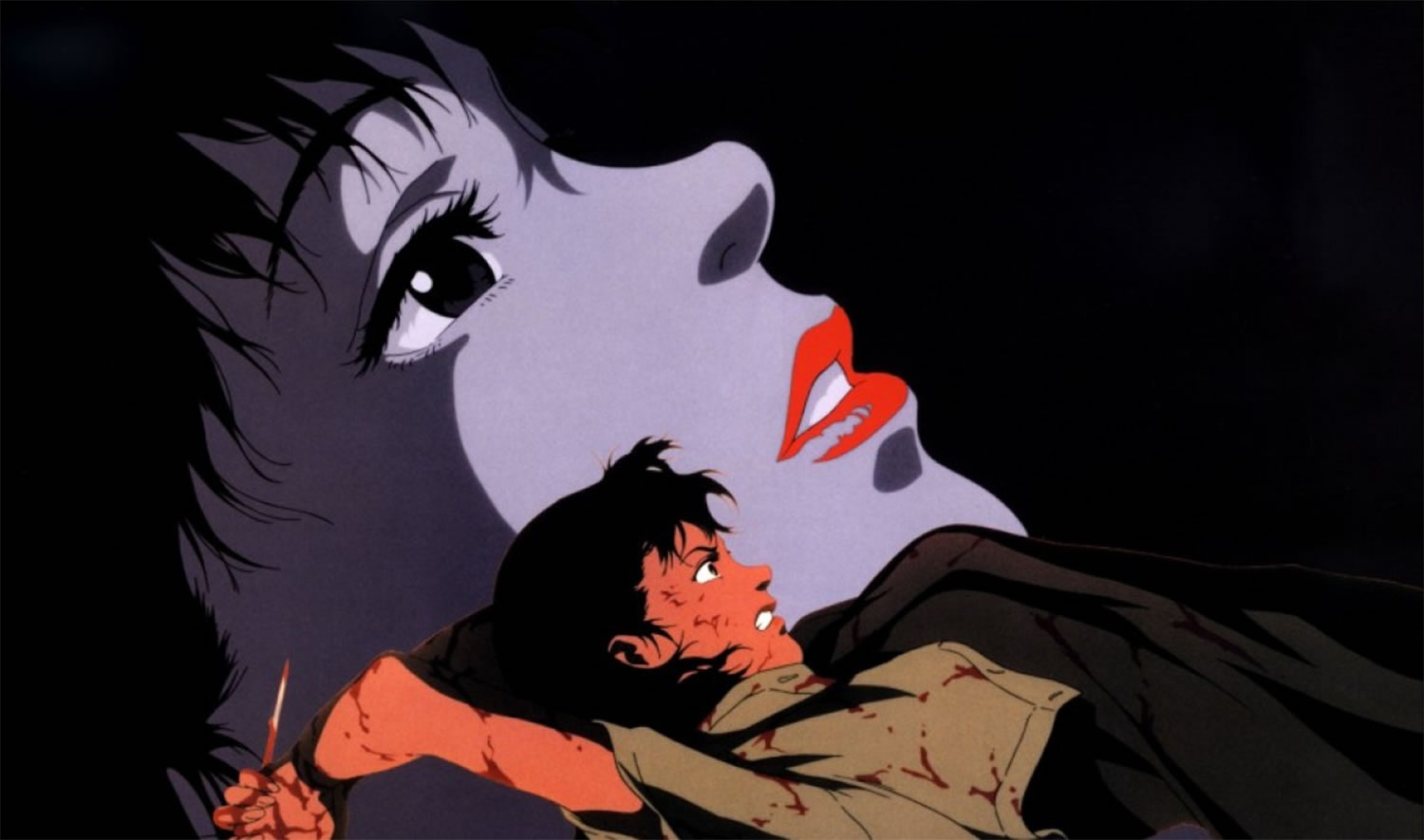 "Perfect Blue" was a major source of inspiration for "Black Swan" (2010).
Perfect Blue
Satoshi Kon's classic animation, released in 1997, is a psychological murder mystery about a pop singer turned actress slowly succumbing to a nervous breakdown. Part of lead character Mima Kirigoe's woes stem from the attentions of a stalker who seems to know too much about her life and activities. "Perfect Blue" is rightfully considered a master work of anime.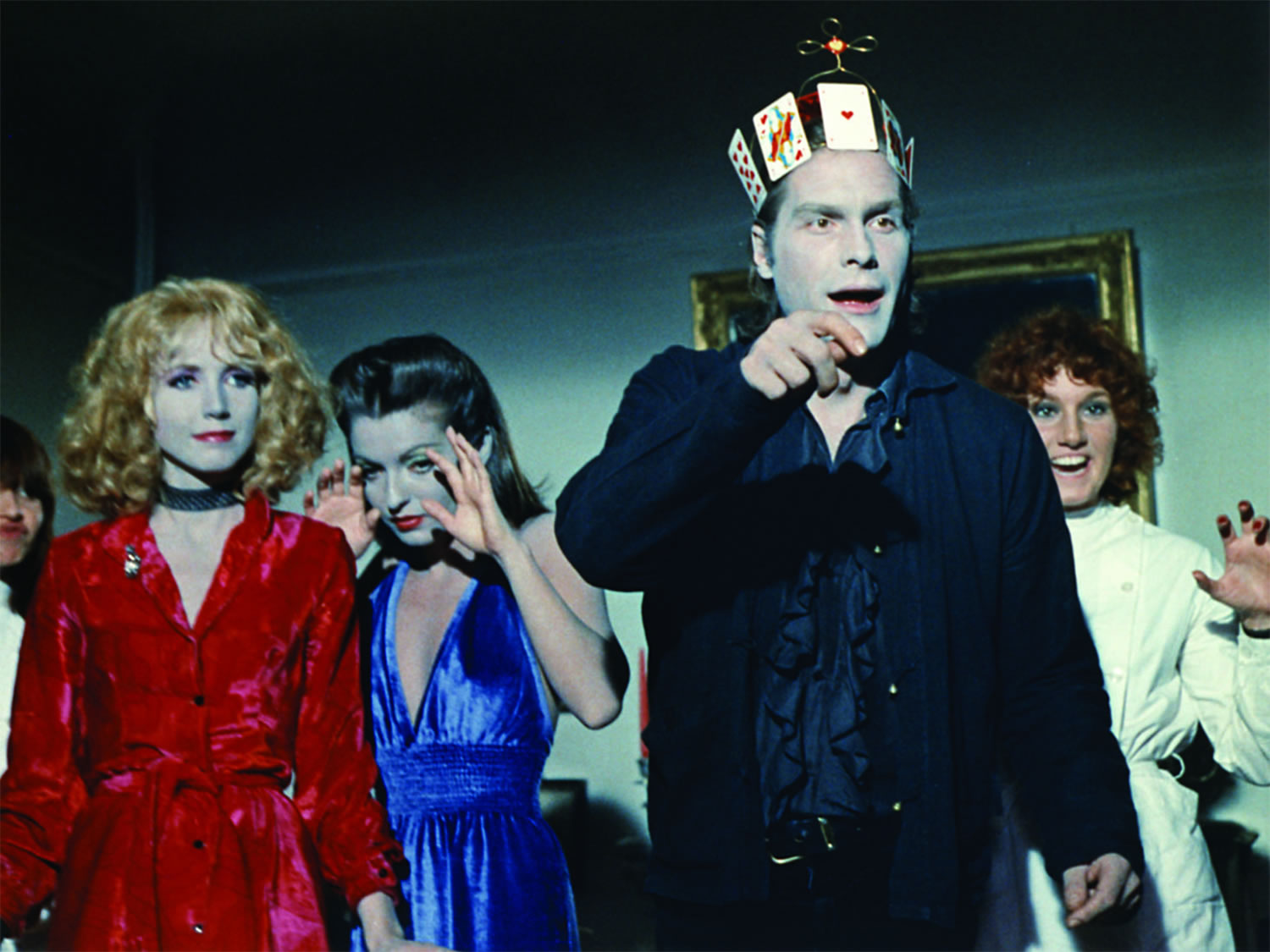 Nobody made films quite like Jacques Rivette.
Celine and Julie Go Boating
Jacque Rivette's three-hour postmodernist fantasy is brilliantly wacky stuff, its plot far too complicated to describe in a few words. A devilishly inventive work, equally inspired by Lewis Carroll as it is by silent movie director Louis Feuillade, "Céline and Julie Go Boating" (1974) explores the theme of voyeurism with a great deal of playfulness.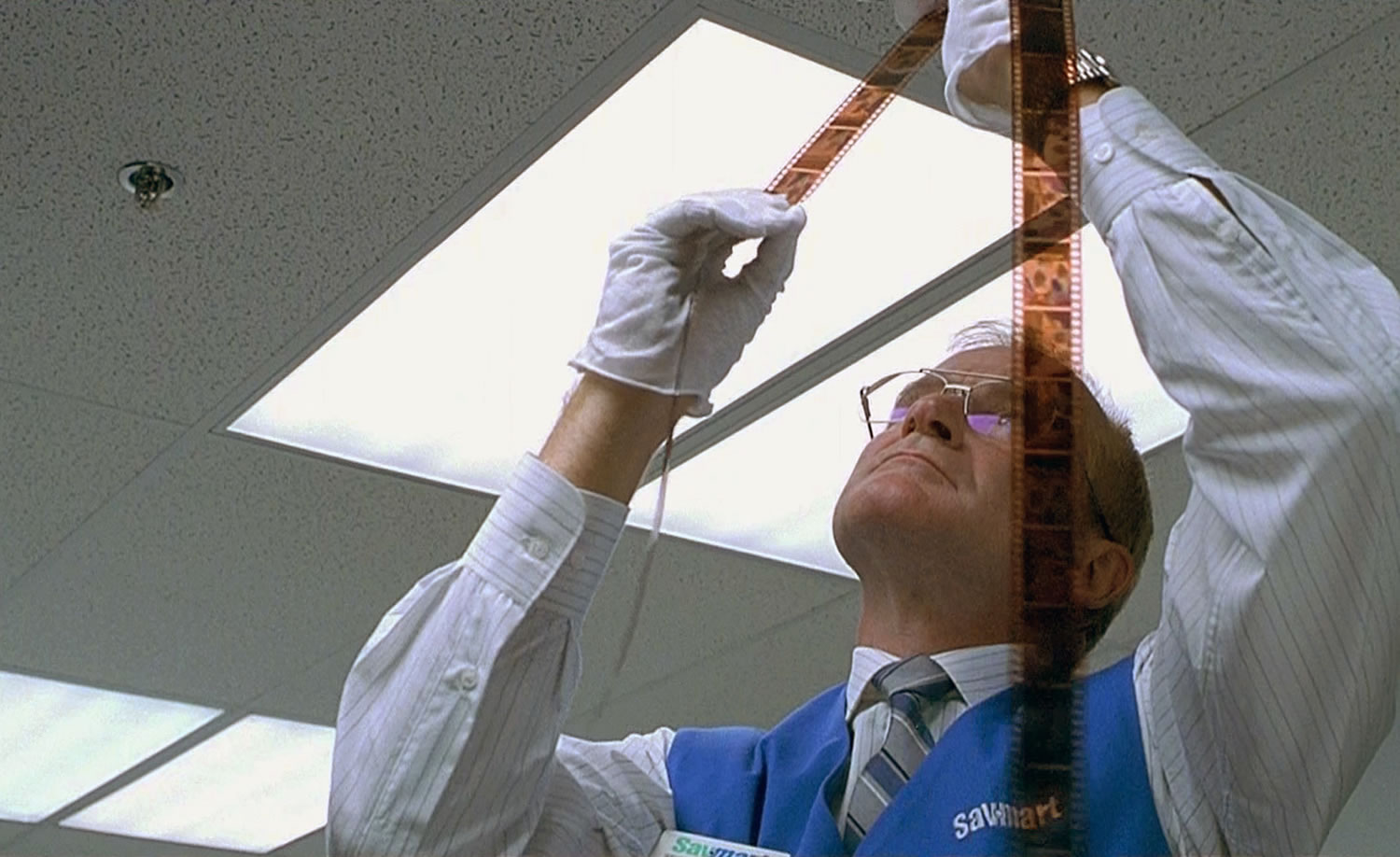 The late and very great Robin Williams in "One Hour Photo."
One Hour Photo
A career highlight for the late Robin Williams, a comic who always excelled at playing weirdos, Mark Romenek's "One Hour Photo" is the story of a shy photo lab technician who latches on to a nice family and refuses to let go. There is something almost quaint in this pre-social media era thriller. Today, Williams' tragic psycho would spend his time stalking folk on Facebook and Instagram.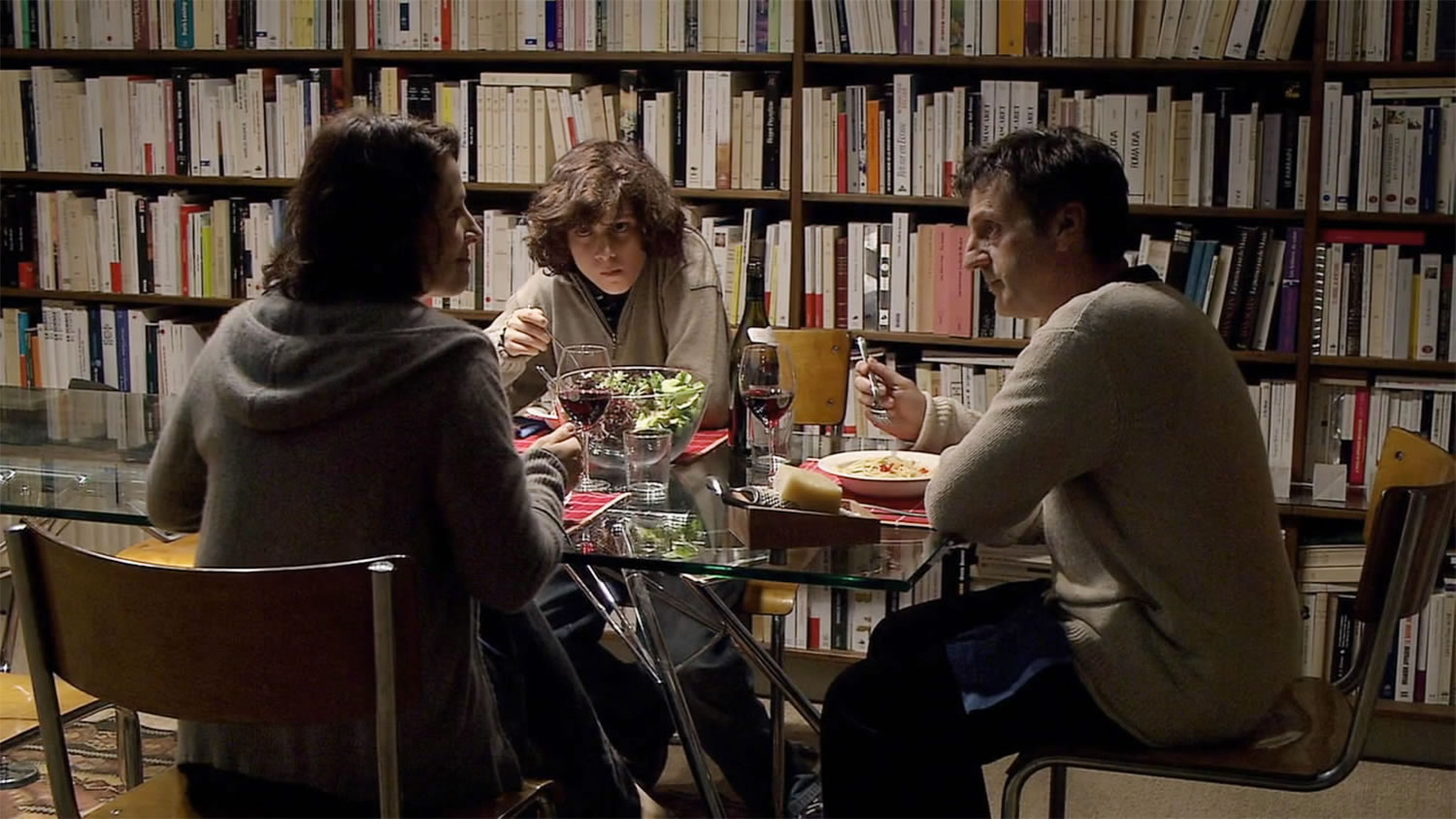 Michael Haneke's thriller was partly inspired by the 1961 Paris massacre.
Cache
Similar to David Lynch's "Lost Highway" (1997), Michael Haneke's "Cache" (2005) centred on a bourgeois couple receiving mysterious video tapes of their home. The strange tapes show the exterior of a house, and yet the angle looks almost impossible and no surveillance camera is ever found. Starring French acting icons Daniel Auteuil and Juliette Binoche, "Cache" is an extraordinary and poignant thriller about the past returning to haunt the present.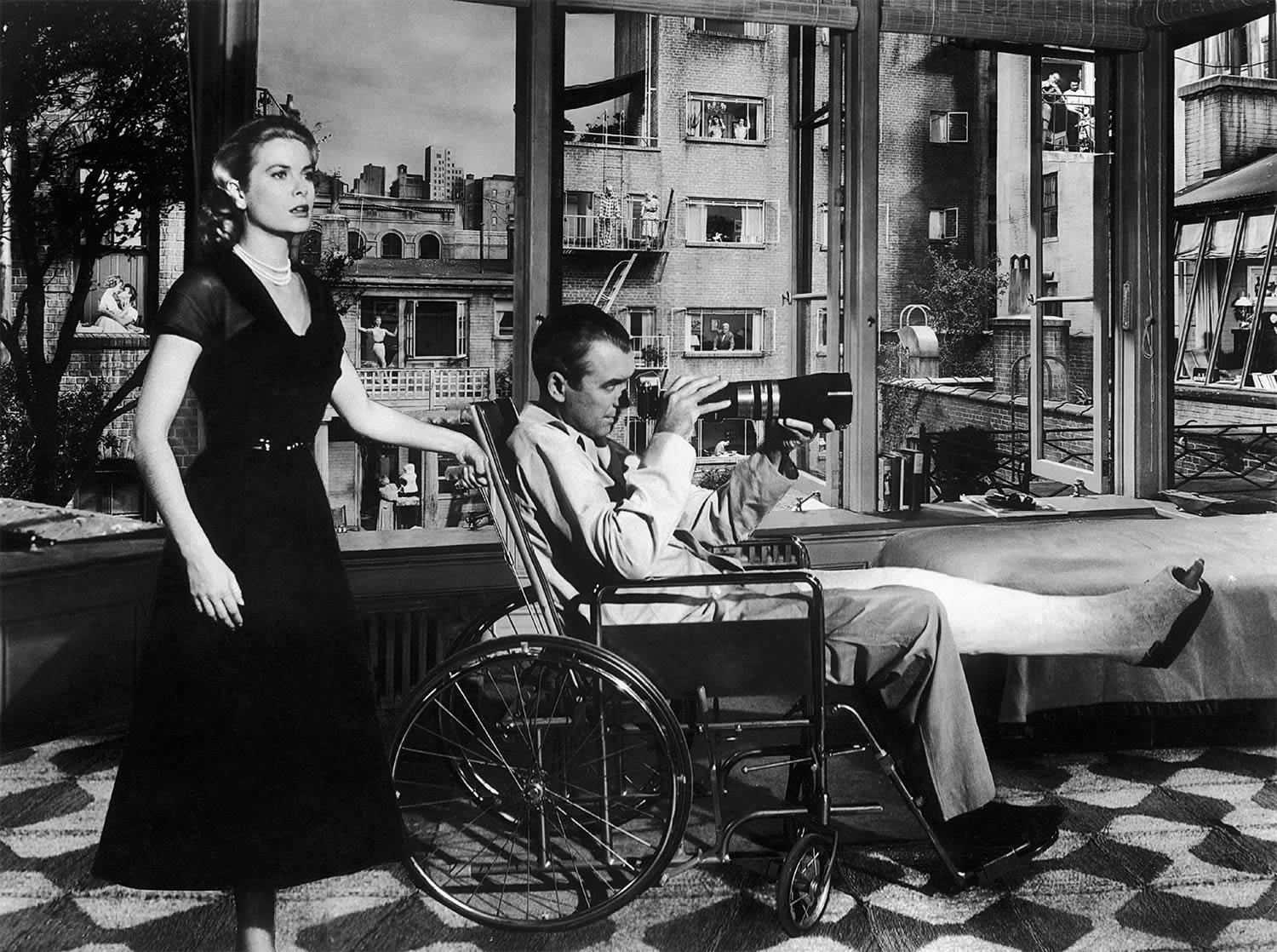 Hitch's classic makes explicit parallels between cinema-going and the main character's voyeuristic nature.
Rear Window
Alfred Hitchcock's "Rear Window" (1954) is a commentary on voyeuristic tendencies in people. It also offers a perceptive parallel between voyeurism and the cinema. Jimmy Stewart is a bored NYC-based photographer forced into a wheelchair, so that a broken leg may heal. He takes to spying on his neighbours and thinks he sees evidence of a murder. Hitch's cautionary tale is one of his masterpieces.
Images © respective film studios.