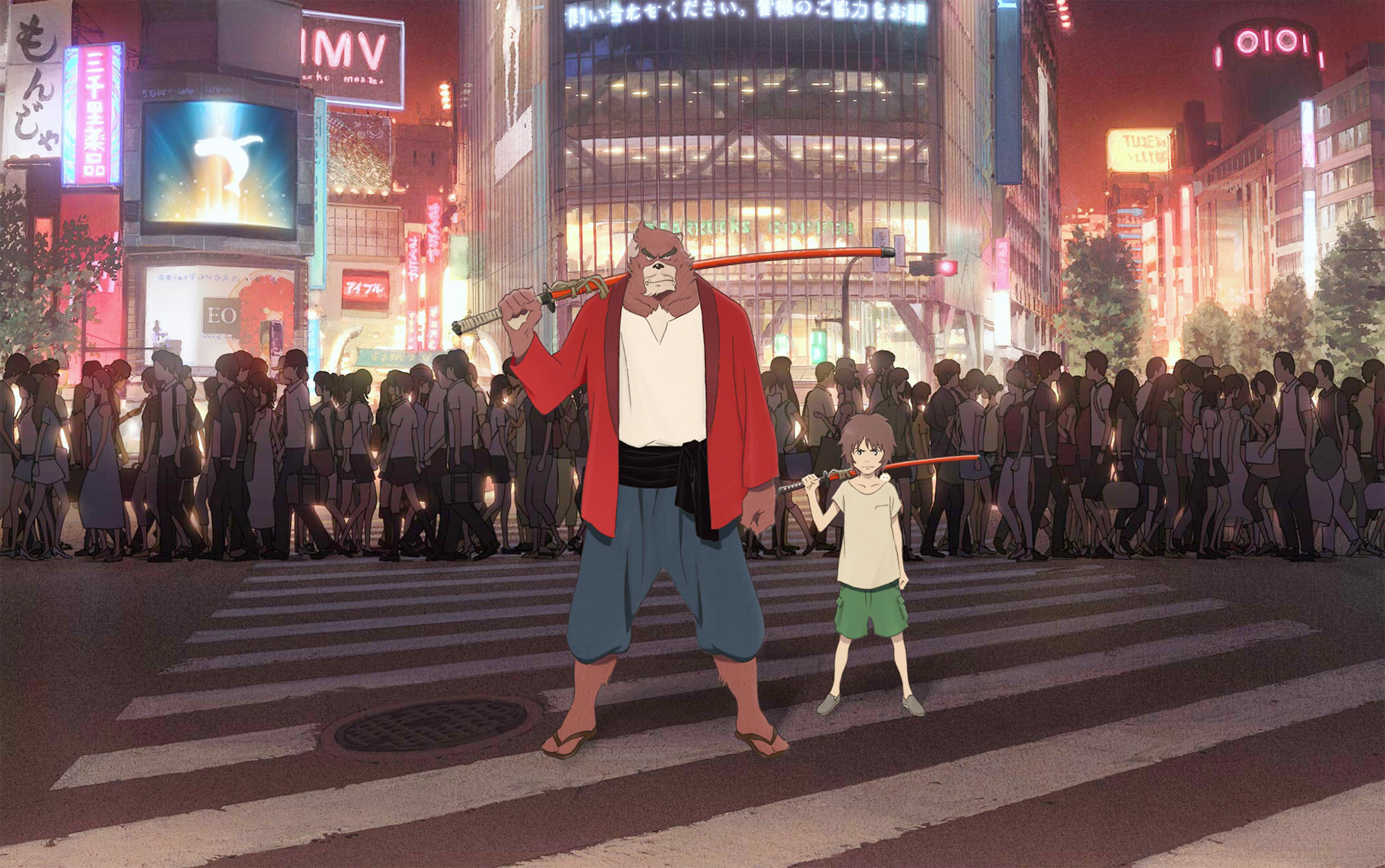 In 2016 there is no question but that the medium of anime is about as mainstream as it is going to get in the West, although Anglo countries lag behind its popular acceptance in France.
Still, films that would have once been unlicensed now find themselves with festival screenings and streaming or DVD releases afterwards, while their creators attend, able to offer masterclasses to aspiring animators; a far cry from the 1980s indeed! Many of our choices have yet to be licensed for Western release, so consider this a handy guide to those features worth leaving the house to see in 2016 if they land at a festival near you.
Above: Tokyo Takedown, Mamoru Hosoda style in "The Boy and the Beast."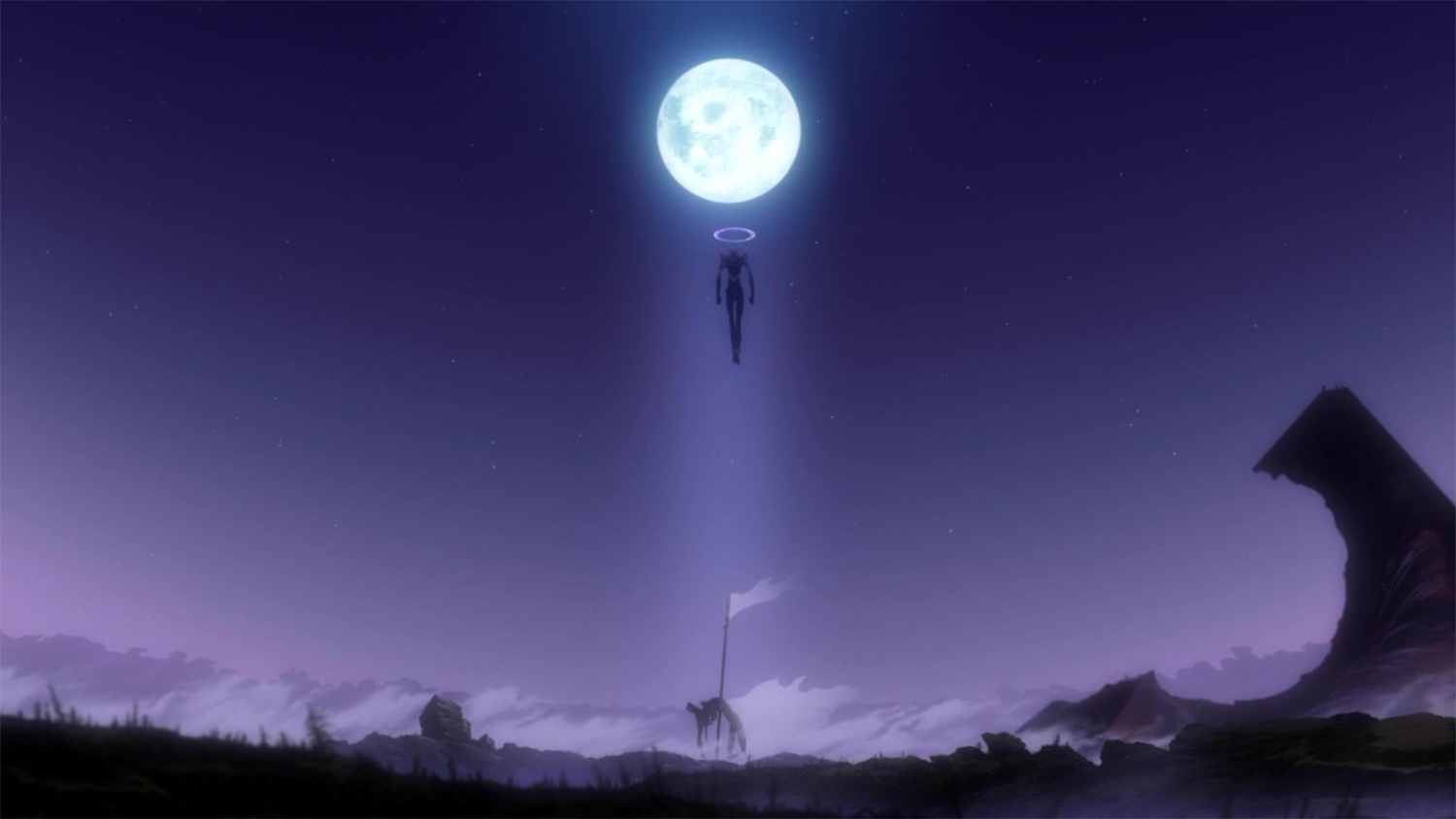 Hideaki Anno flies us to the Moon in his 3rd new "Evangelion" feature.
Evangelion 3.33: You Can (Not) Redo
Only released in the U.S. and U.K. in February, it's been a long wait for fans of this franchise. Most years the bulk of TV-series-related spin-off movies wouldn't rate a mention on this list, but a new EVA, as its fans affectionately refer to it, is different. First a ground-breaking 90s TV show that changed an entire subgenre and helped make TV anime viable in the West, creator Anno has been rebuilding the story through a series of original big-screen features with modern visuals made for a new audience, and this latest entry does not disappoint.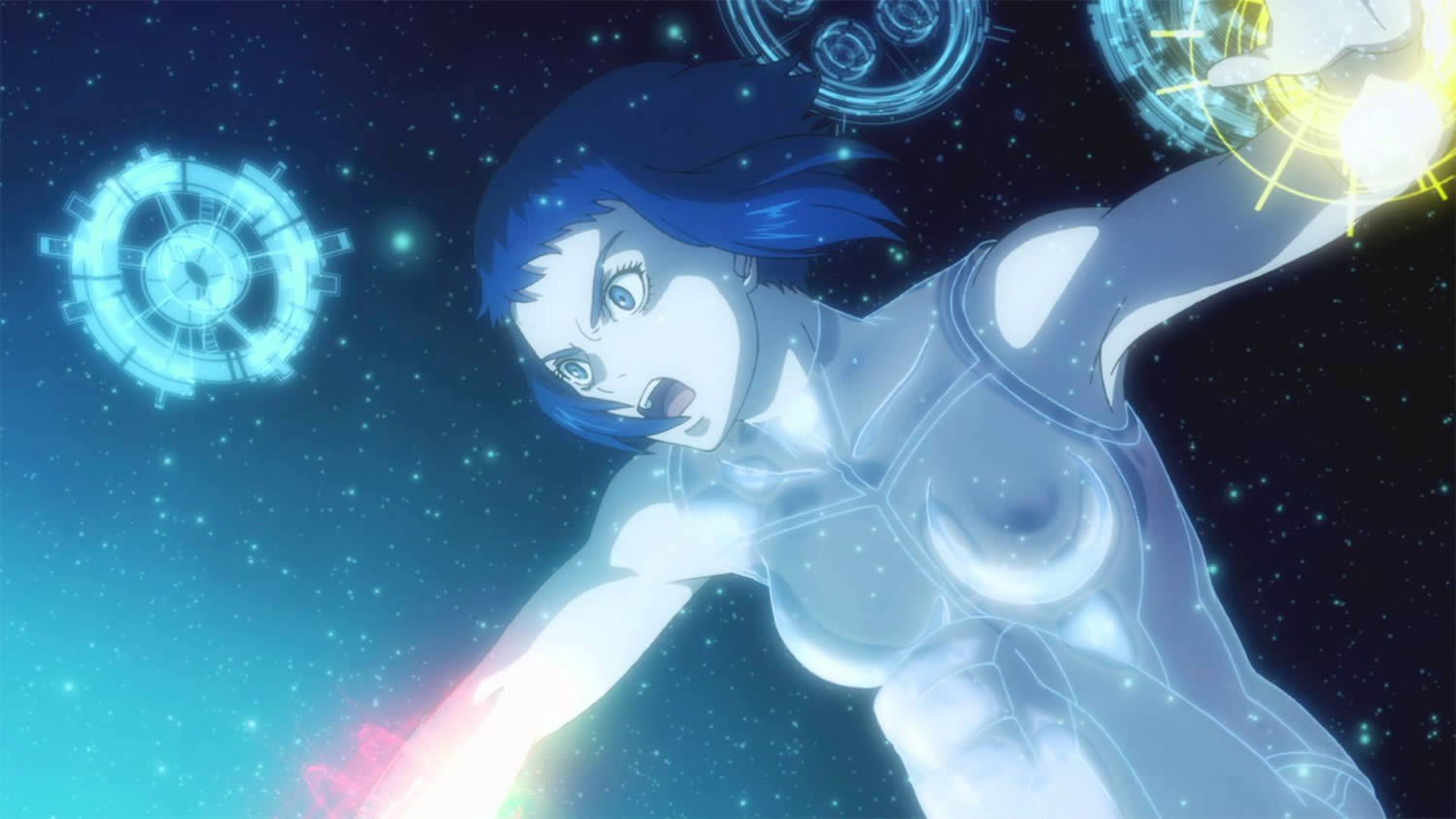 Cyborg Agent Motoko Kusanagi dives into the Internet once more.
Ghost in the Shell: The New Movie
The OTHER great 90s title to globalise anime's appeal, the most recent TV iteration ("GITS: Arise") of the definitive cyberpunk franchise was a prequel from the mind of award-winning SF writer Tow Ubukata. Made once more by legendary studio Production I.G., this inevitable big-screen spin-off nevertheless threatens to stand out compared to others like it for all the reasons every other version of black ops cyborg Motoko Kusanagi and her colleagues has: stunning, often cutting-edge digital animation, great music and an interest in questions of humanity in the face of technology that offer brain food in-between thrilling action scenes.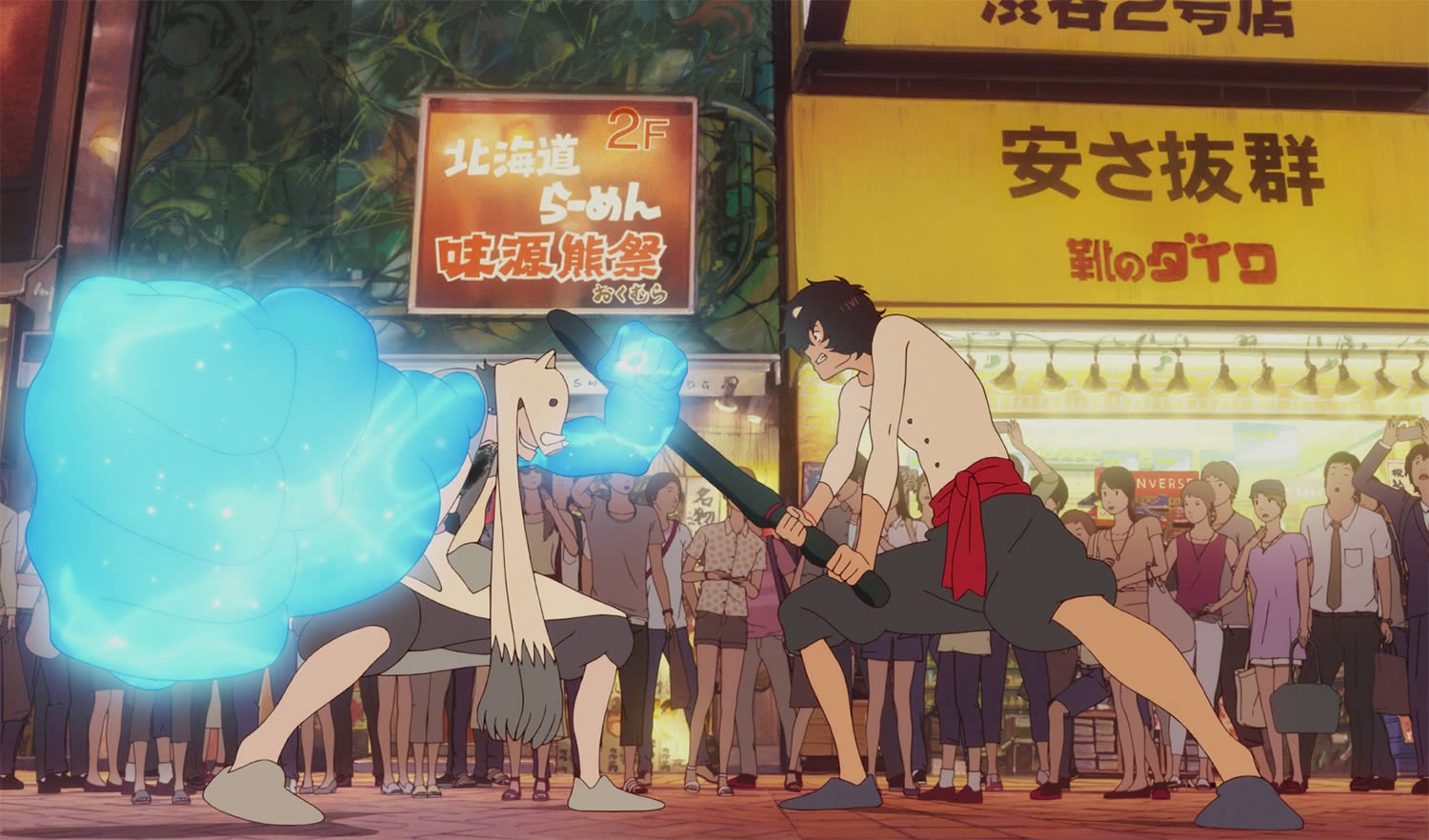 Learning to handle himself in another realm is "The Boy and the Beast."
The Boy and the Beast
The latest talent to be hailed as "the next Miyazaki," Hosoda is resolutely his own man. Each and every one of the films he has directed juxtaposes entertainment in the form of action, suspense, humour and first-class animation with an examination of essential human (particularly family) qualities placed under some sort of pressure by an external force. The latter have previously included time travel, online A.I., and society itself. His latest tells the tale of a lonely boy apprenticed to a half-monkey half-bear takes a typically magical realist look at fatherhood, something the director himself has just become a parent.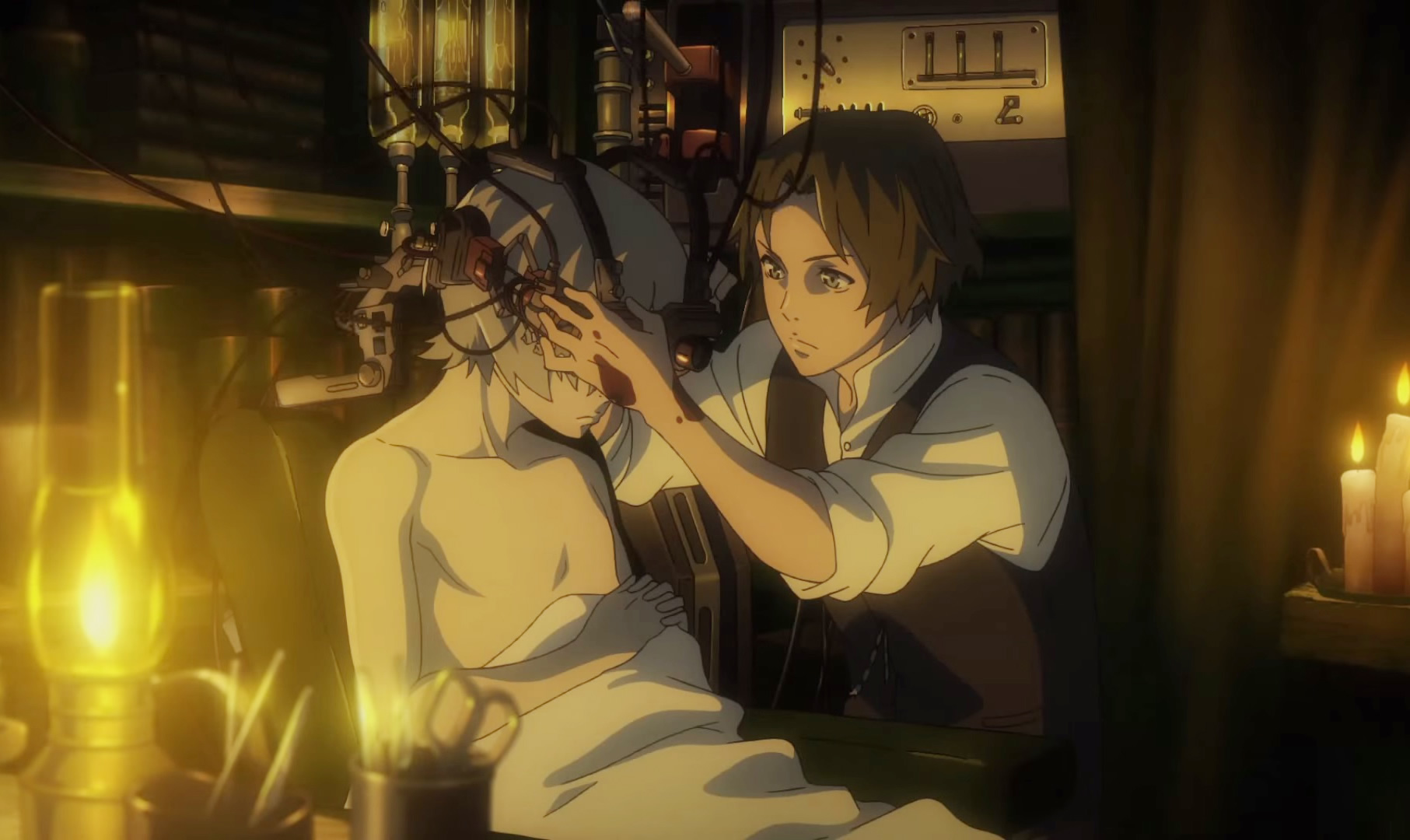 A youthful Dr. Watson investigates Dr. Frankenstein's theories in "The Empire of Corpses."
The Empire of Corpses
Japanese SF author Project Itoh died of cancer in 2009. Last year three of his novels were announced for Japanese release as theatrical features, each from a different combination of director and studio. All have been licenses for Western release this year, and all have made this list. "The Empire of Corpses" blends steampunk and horror, set in an alternative Victorian world in which Dr. Frankenstein's theories found acceptance and soul-free reanimated bodies have become commonplace labour. Dr. Watson, a medical student, is blackmailed by M to work for the Crown. It has been nominated for a prestigious Seiun Award.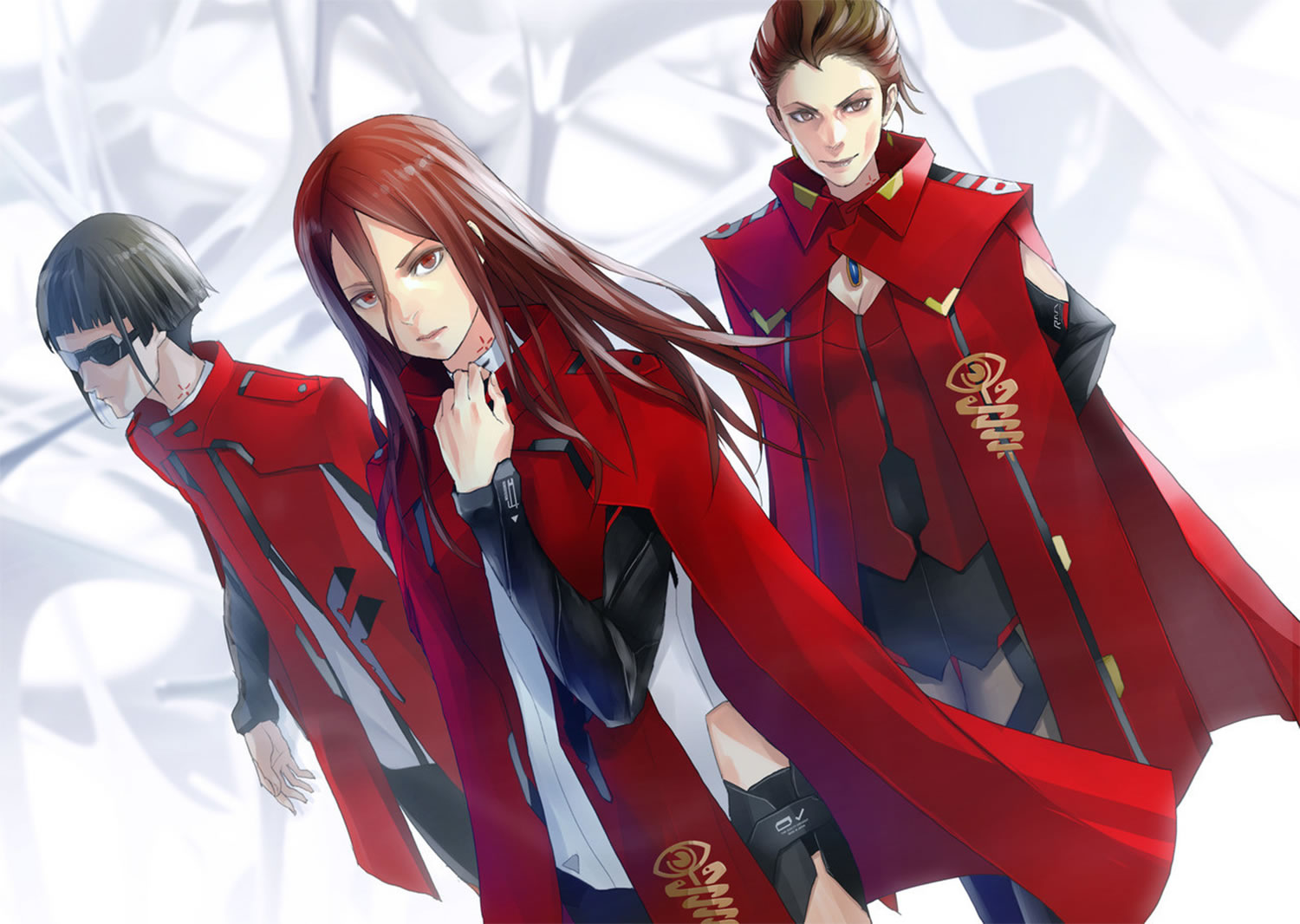 The only person who can save Utopia is the one who wanted to end it in "Harmony."
Harmony
The second Project Itoh adaptation, this sees the return of "Tekkonkinkreet" director Arias (that rarity, a Westerner working in a senior position in anime production out of Japan) and production studio 4°C to work with "A Tree of Palme" director Nakamura. Set in a future utopia built on advanced nanotech, social welfare and mutual consideration, Tuan Kirie grows up from rebellious hunger striker to active W.H.O. member, but comes face to face with a world-threatening crisis that needs her to turn to another one of her rebel friends for help.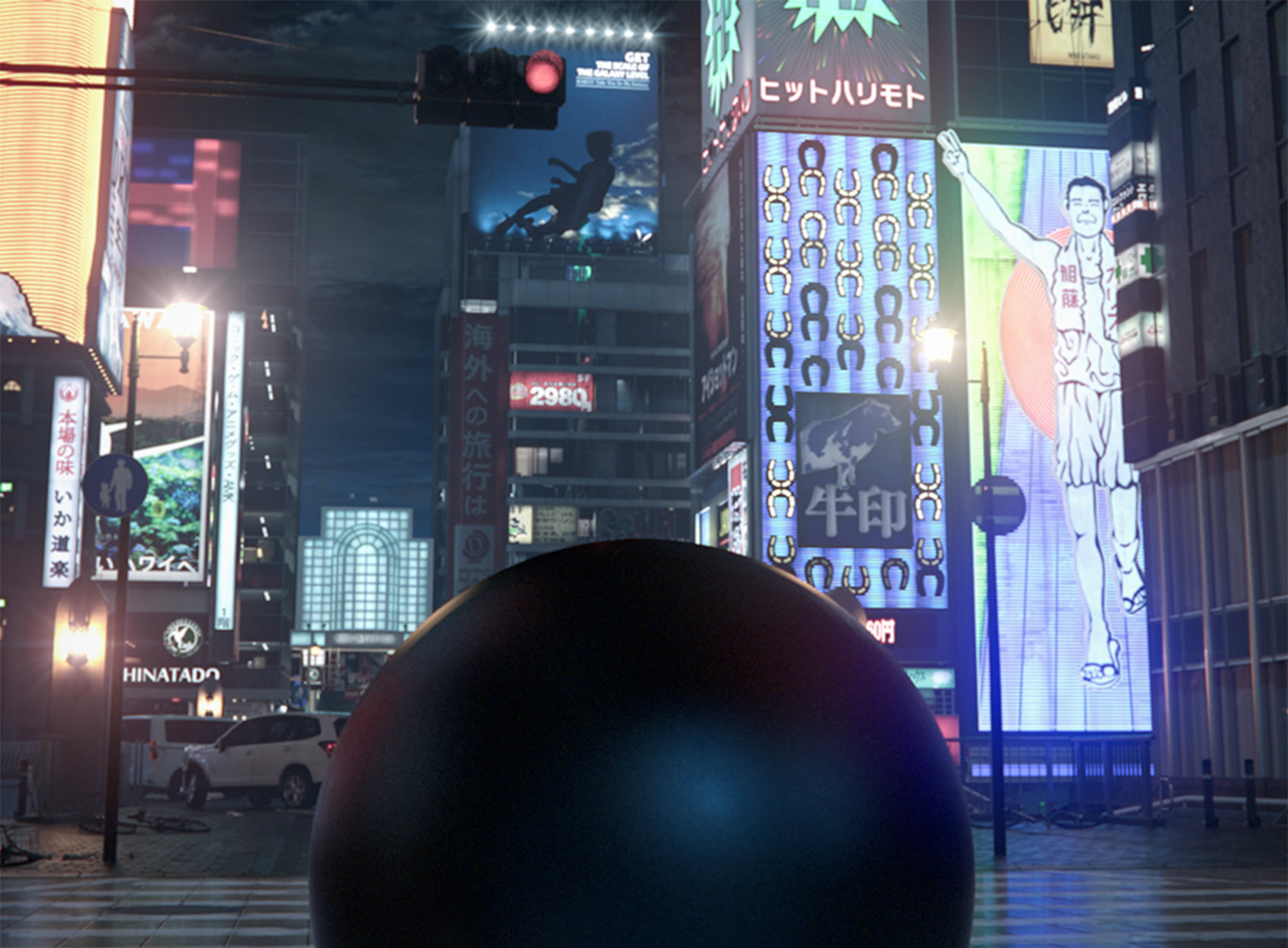 The mysterious controlling black sphere is back on the streets in "Gantz 3DCG."
GANTZ: 3DCG
Still in the early stages, we mention this adaptation of the long-running and notorious (though now ended) sex-and-violence manga because it is the latest in a line of Japanese animated features experimenting with 3-dimensional computer-generated animation. While still not a cheap way to make animated features, every film using it has pushed the boundaries of the technology in different ways (see the "Appleseed" features and "Vexille"), striving to leap across the uncanny valley. The video-game-for-real scenarios of the action-packed "Gantz" franchise might well be ideally suited for this; one way or another, it is sure to make an impression.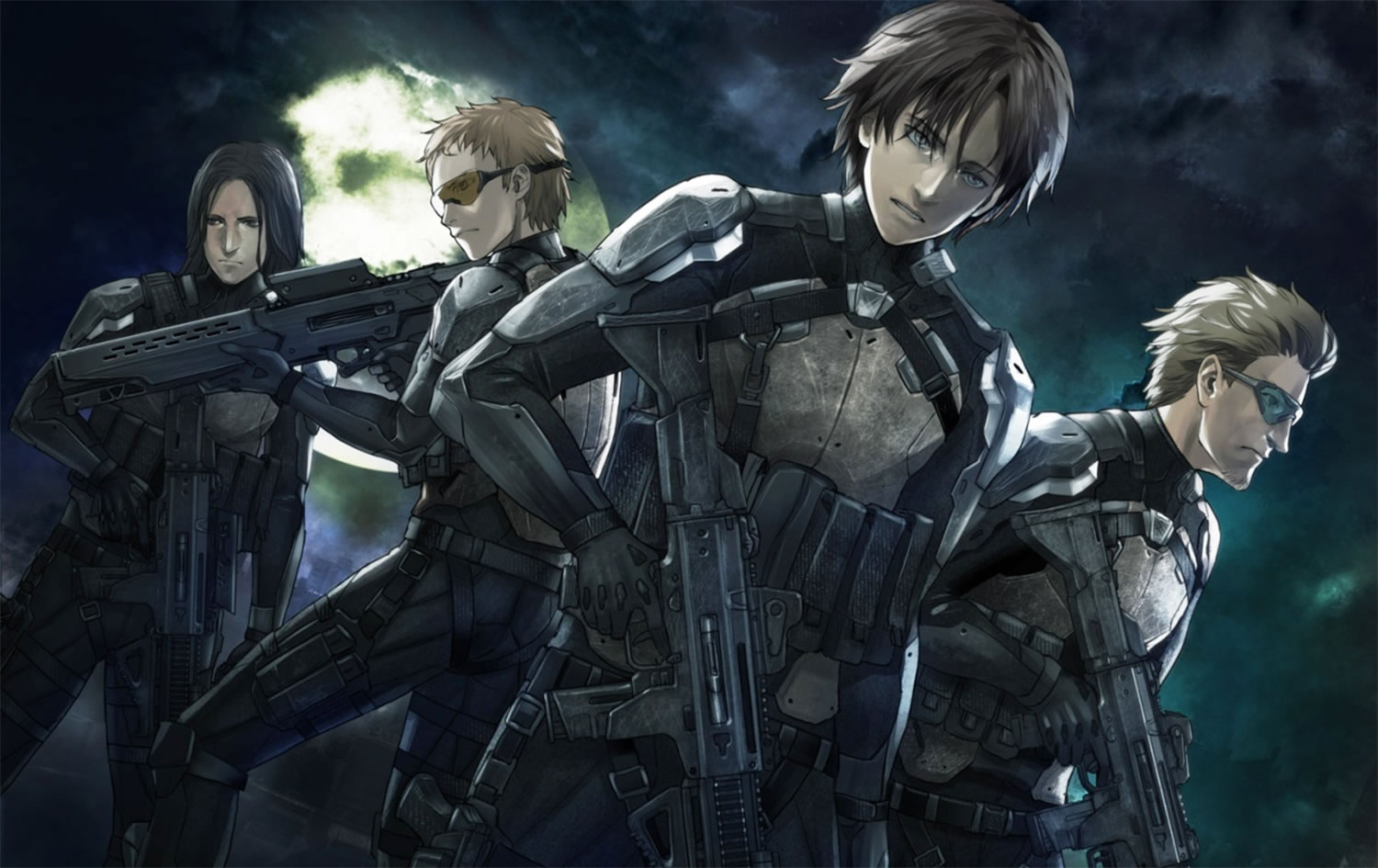 High-stakes dystopian thriller action is the order of the day in "Genocidal Organ."
Genocidal Organ
The final Project Itoh adaptation is a dystopian geopolitical action thriller, the late author's acclaimed debut. An intelligence agent tracks a mysterious American who seems to be at the heart of the collapse of the world as knew it through genocide and the rise of total surveillance state systems. Writer/director Murase has several acclaimed and varied television shows under his belt, including the brilliant horror-SF "Witch Hunter Robin," the cyberpunk "Ergo Proxy" and recent crime actioner "Gangsta;" this looks like it could be the perfect combination of material and talent.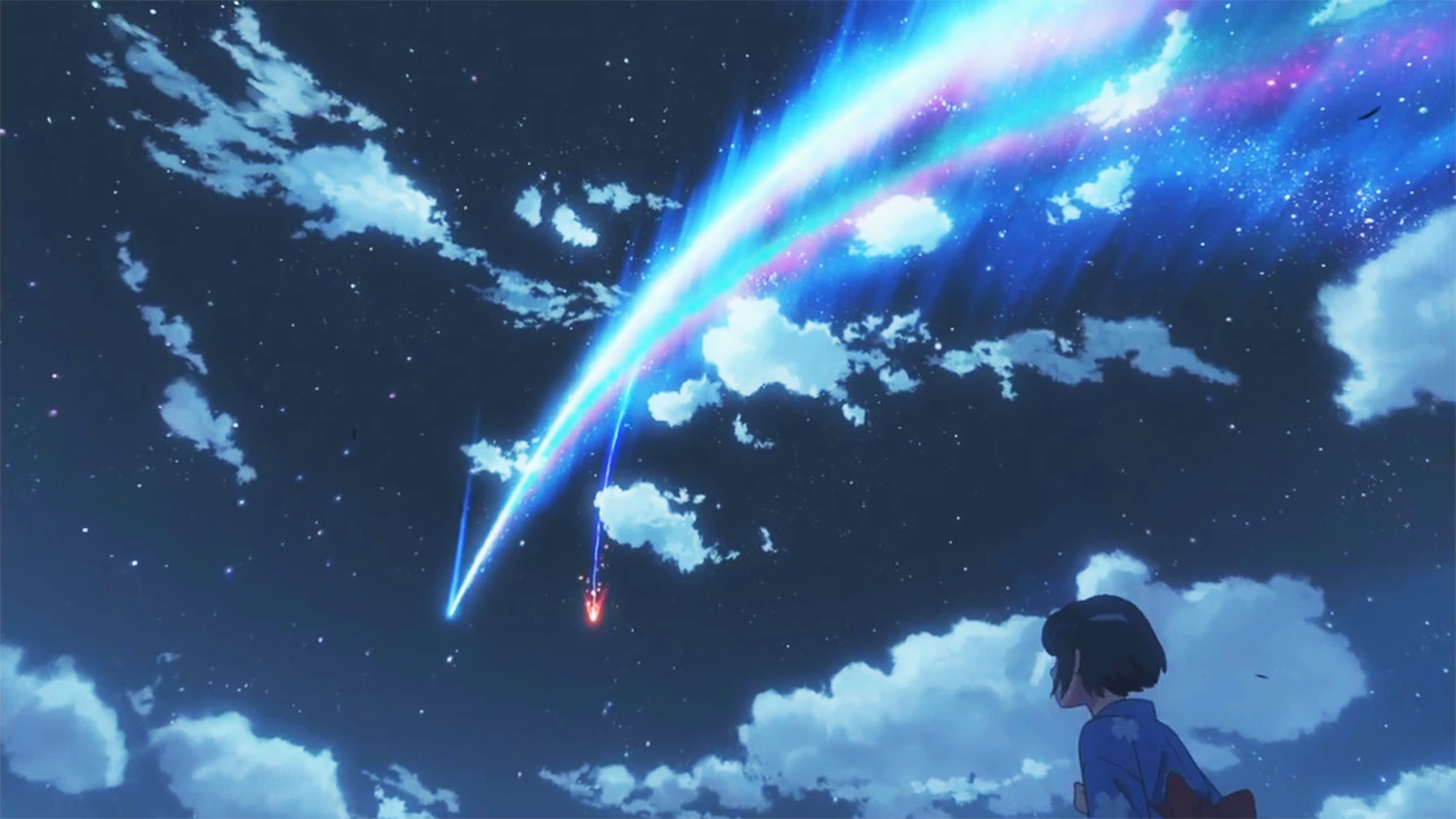 Master visual stylist Makoto Shinkai is back with "Kimi No Na Wa./your name."
Kimi no Na wa./your name
Another earlier contender for Miyazaki's crown, writer/director Shinkai stunned the world with his homemade debut short "Voices of a Distant Star." His career since then has seen him refine a very particular vision, often focusing on youthful emotion and yearnings against a SF backdrop made with spectacular visuals and sublime soundtracks. This latest one looks set to continue in that vein, concerning two high school students, one urban and one rural, who start to dream they are the other.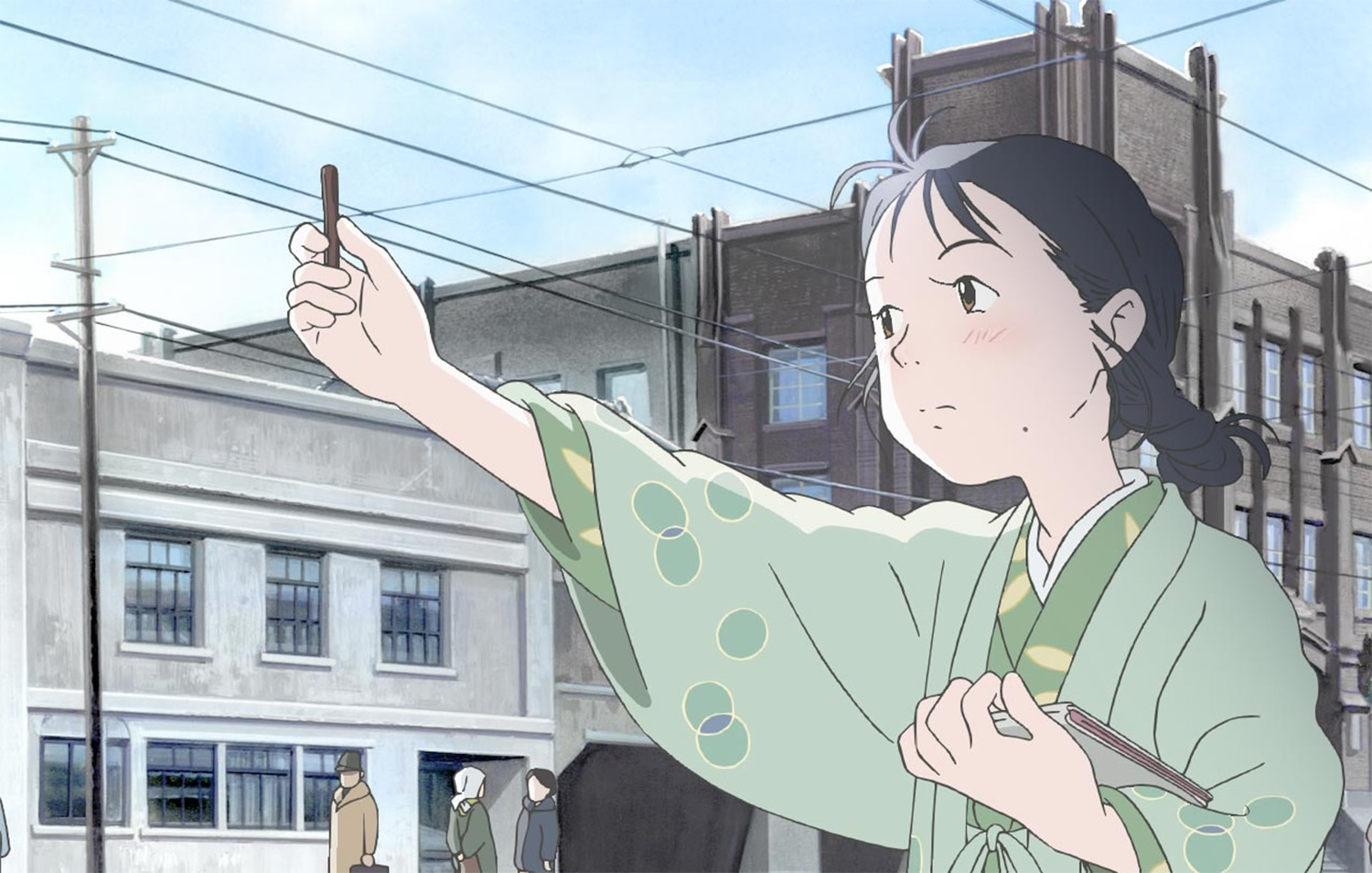 Mai Mai Miracle director adapts award-winning manga "To All The Corners of the World."
To All the Corners of the World
Director Katabuchi's delightful and award-winning "Mai Mai Miracle" is one of the unsung greats of recent years, a wonderful family film blending history and coming-of-age stories in its adaptation of an autobiography. His follow-up adapts Fumiyo Kono's award-winning manga of the same name, about a young bride called Suzu Urano who goes to live in Kure City and lives through the events of the Second World War. Working with studio MAPPA, who have been on a roll of late, this could be the one to truly tug our heartstrings this year.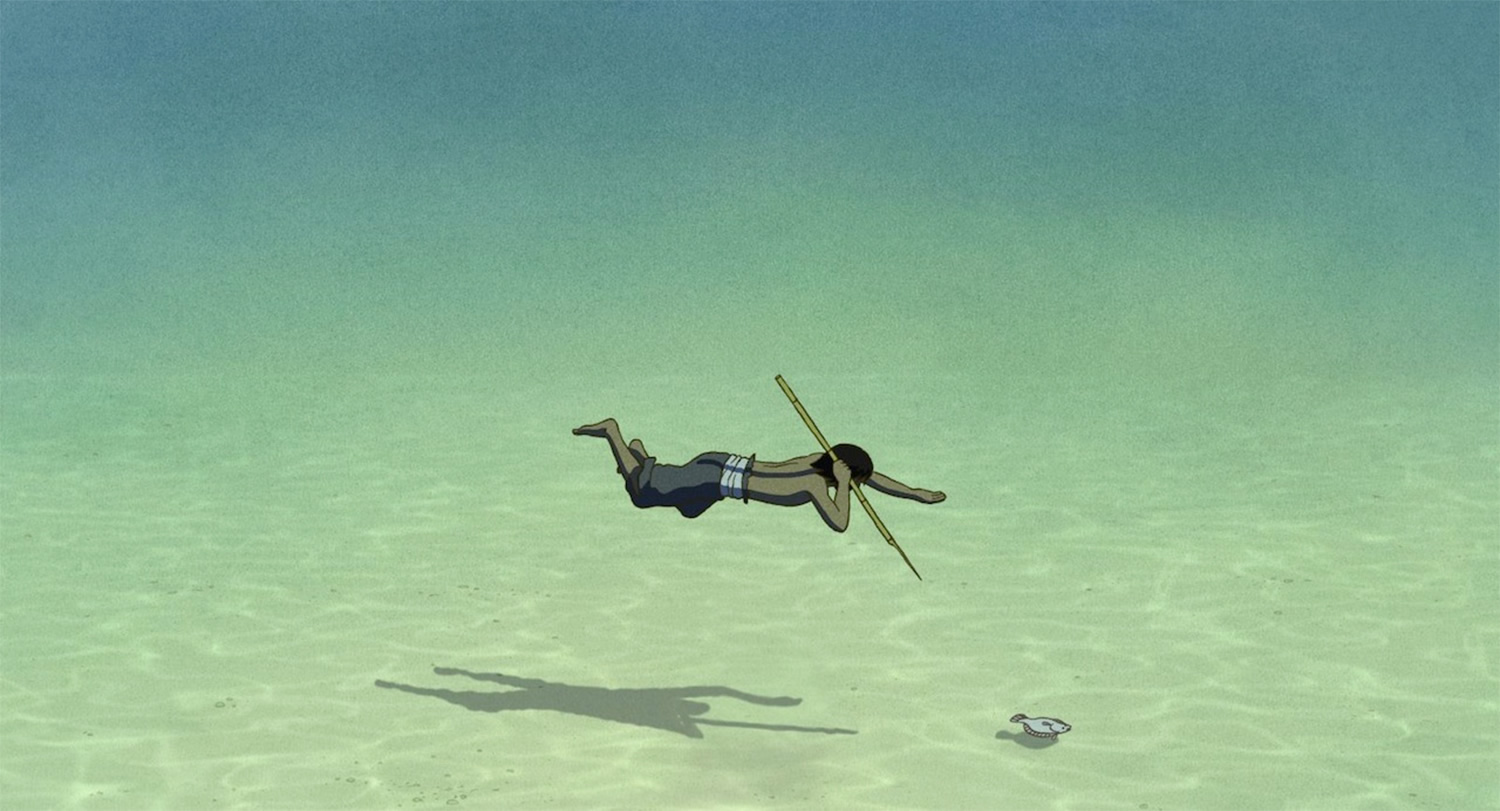 Studio Ghibli and Wild Bunch team up once again for "The Red Turtle."
The Red Turtle
Anyone familiar with the history of Japanese animation knows how closely intertwined its international success is with France, where many shows were bought and dubbed for TV in the 70s and 80s, and several co-productions made. This latest sees the famed Studio Ghibli co-producing with French company Wild Bunch once again after their last joint effort "The Secret World of Arrietty." Dutch helmer de Wit won an Oscar for his animated short in 2001, and here is working in Japan with Ghibli legend Isao Takahata, credited as "artistic produce.r"
Images © respective film studios.