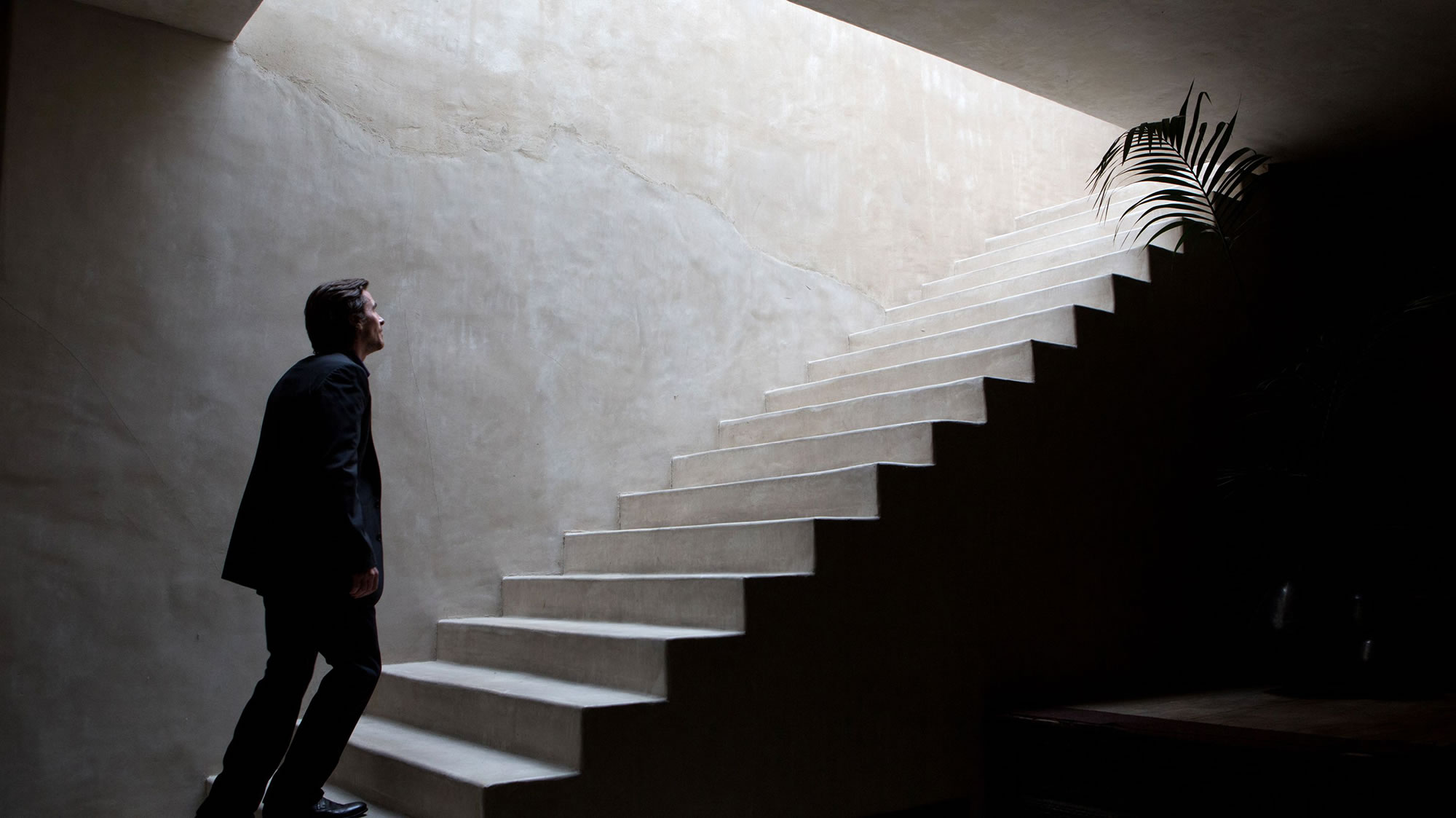 There has been much online chatter in recent months, that 2016 hasn't been so good for the movies.
Blockbuster season was categorically an abject parade of expensive crap, with "Suicide Squad" being a far worse picture than the berated "Batman v Superman: Dawn of Justice," but one over-hyped season is not representative of the whole calendar year.
World cinema titles, festival flicks, indie productions and so forth provided an embarrassment of riches. While I've left out some excellent movies, the likes of "Embrace of the Serpent," "Chi-Raq," "The Hateful Eight" "Love and Friendship" and "Kate Plays Christine" each deserve honorable mentions.
Above: Christian Bale headlines Terrence Malick's formidable tale of existential crisis.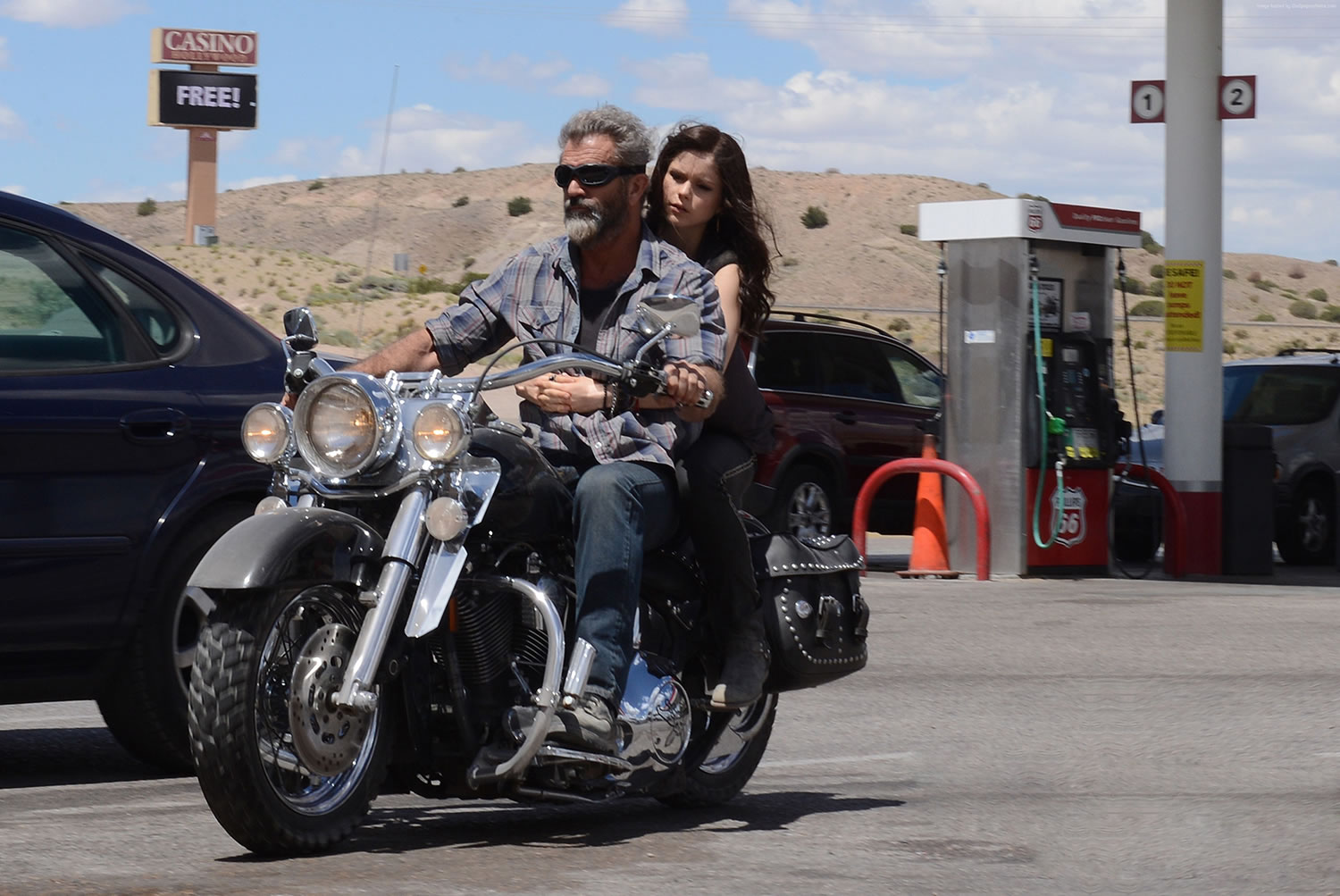 Mel Gibson is on the comeback trail in this excellent old-school genre flick.
20
Blood Father
Jean-François Richet's "Blood Father" is a superbly crafted genre piece benefitting from a top performance by Mel Gibson. Harking back to a time when action thrillers were made by B-movie auteurs or solid journeymen directors (not music video kids with ADHD), "Blood Father" is almost classical in form: economic storytelling, well-devised action scenes, cool chase sequences, character actors filling out the cast.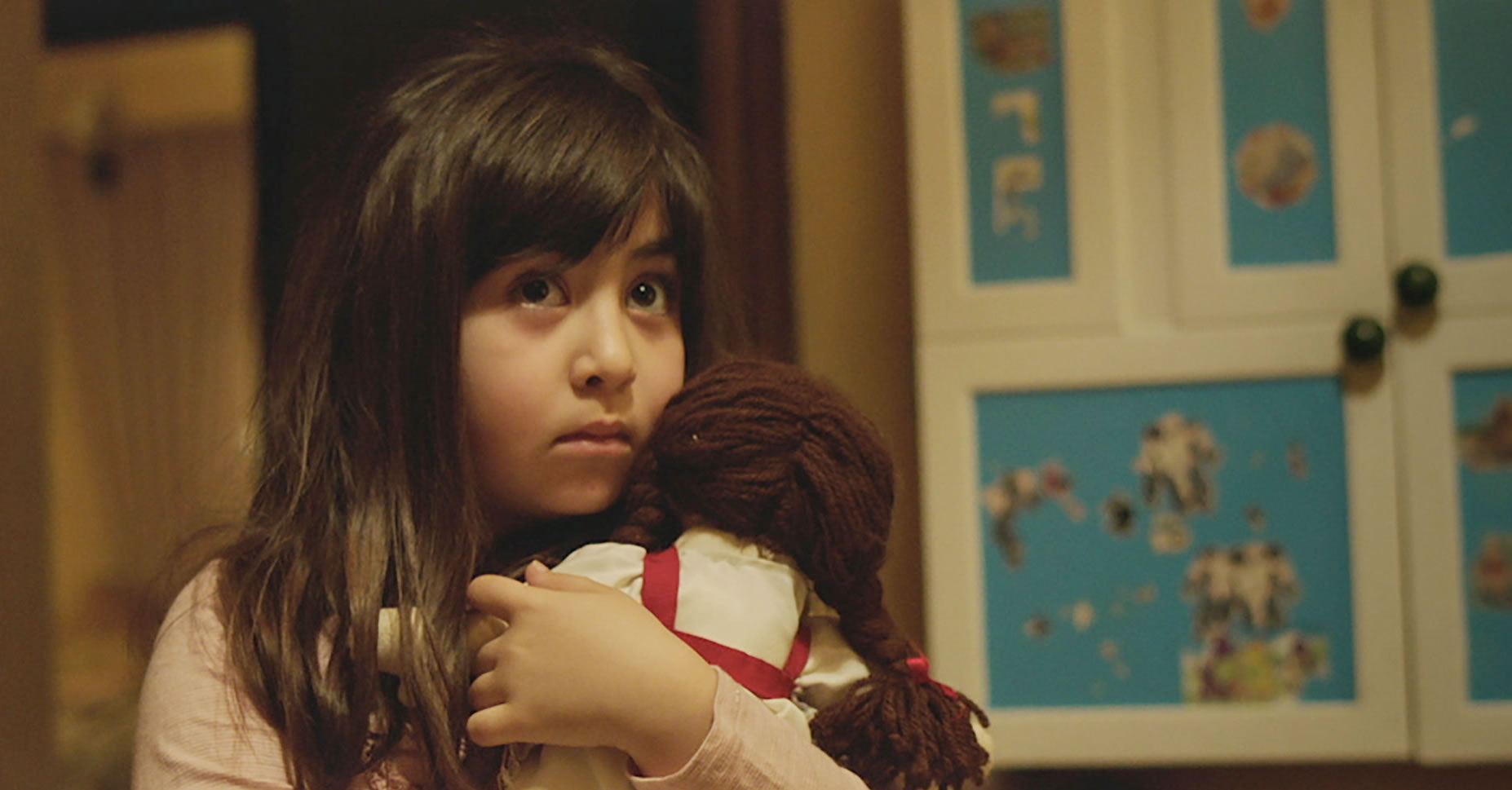 Babak Anvari's Tehran-set ghost story is rife with political subtext.
19
Under the Shadow
"Under the Shadow" wowed audiences at Sundance (easily the worst festival in the world for overhyped movies), but this Iran-set, British-made tale of ghostly and political terror is a keeper. A young mum (played by Narges Rashidi) experiences things that go bump in the night during the 1980s Iran-Iraq war. Is an evil spirit determined on capturing her soul or is she going mad?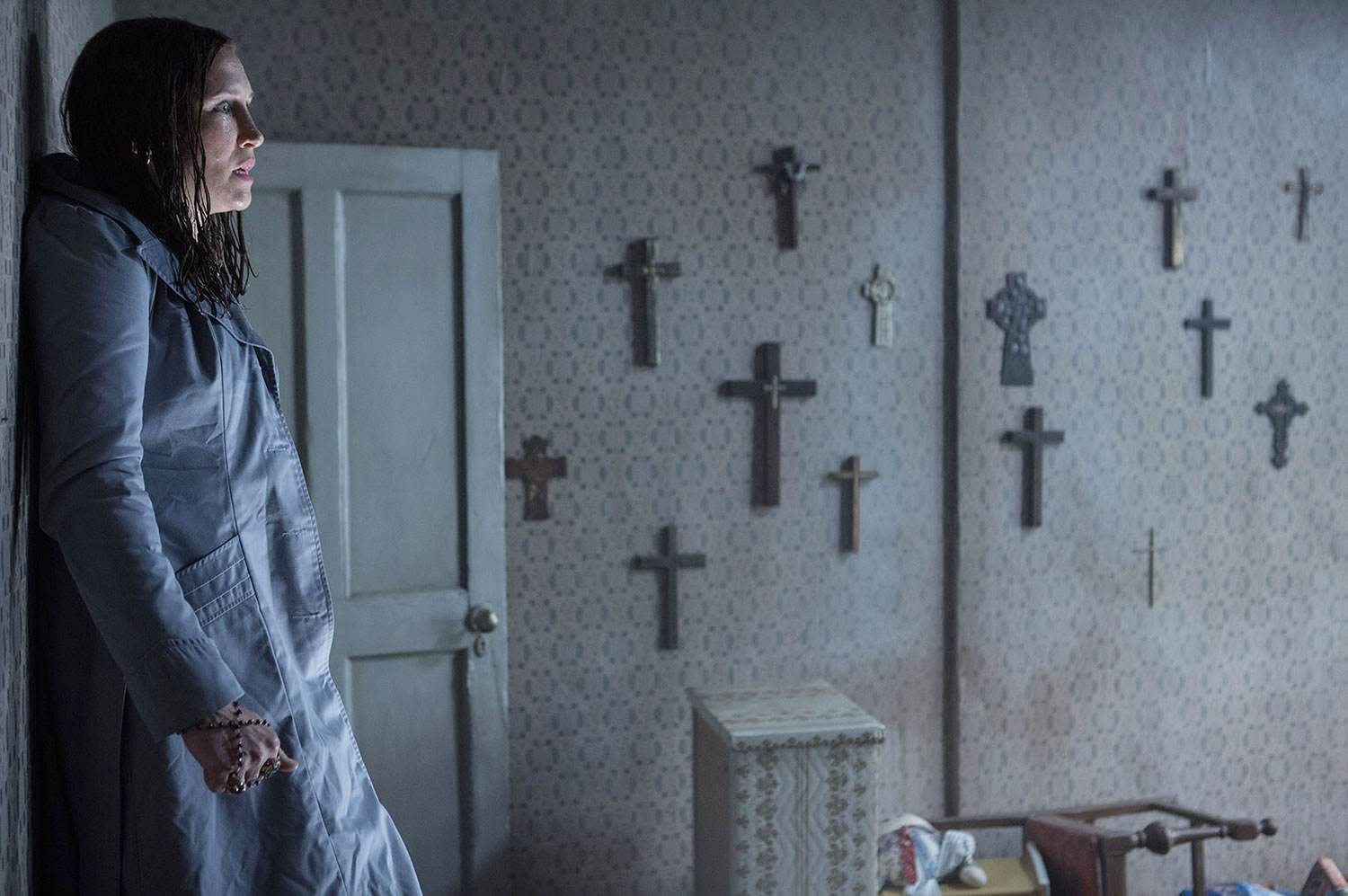 James Wan's horror sequel is everything great about mainstream horror cinema.
18
The Conjuring 2
James Wan announced to the press he was done with horror movies, but changed then his mind and turned in what should rightfully be considered his masterpiece. "The Conjuring 2" is the best studio-backed American horror movie of the year, taking its inspiration from the real-life "Enfield Poltergeist" case and delivering masterful chills and thrills.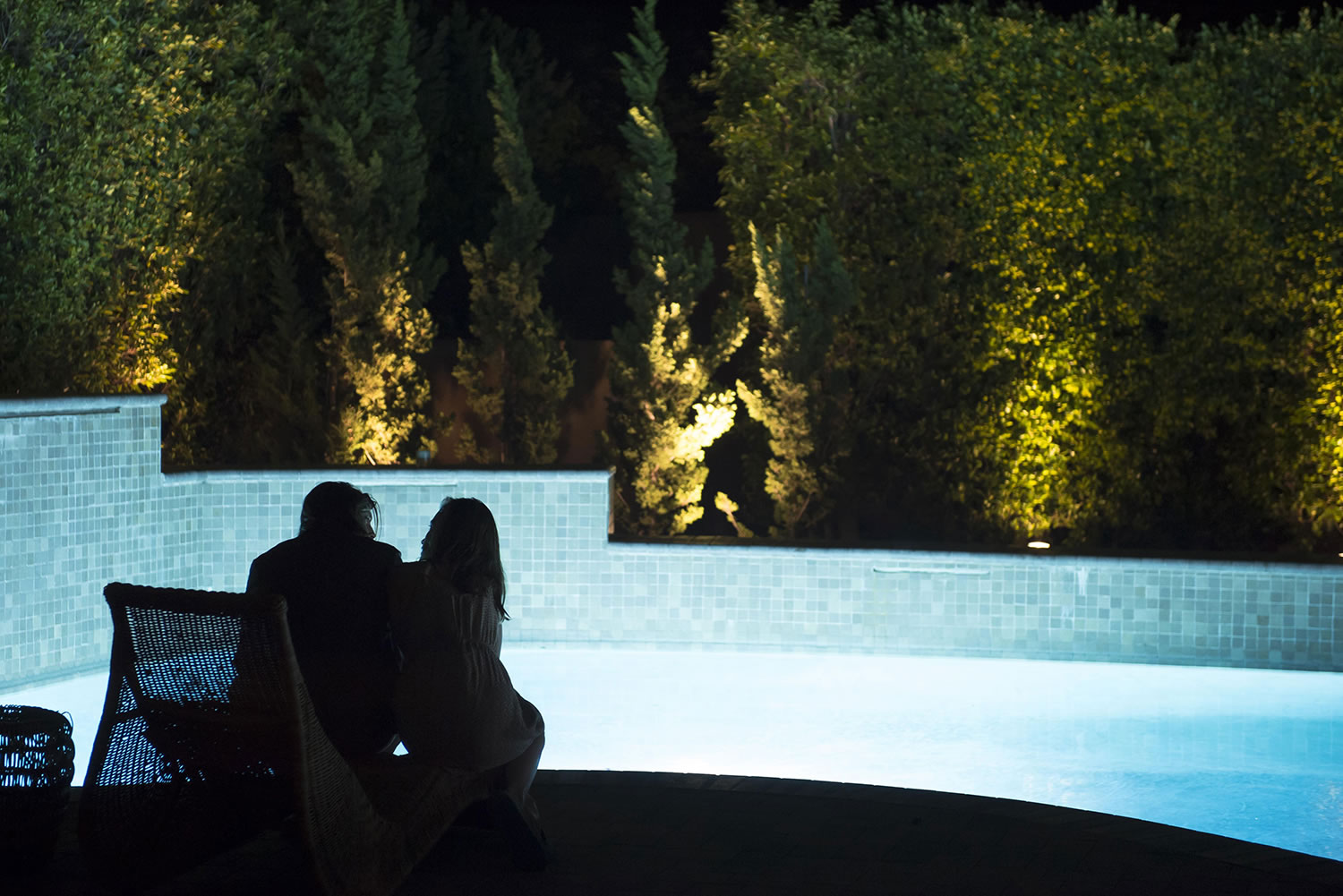 Karyn Kasuma's insidious dinner party nightmare is a slow build shocker.
17
The Invitation
Karyn Kasuma's "The Invitation" is a great reminder that dinner parties should be avoided at all costs. Will (Logan Marshall-Green aka Tom Hardly) attends a get-together in the Hollywood hills, but something isn't quite right. His ex-wife and her partner have joined a cult and think their pals would benefit from joining, too. No other film in 2016 captured the raise of populist politics—right or left—so terrifyingly.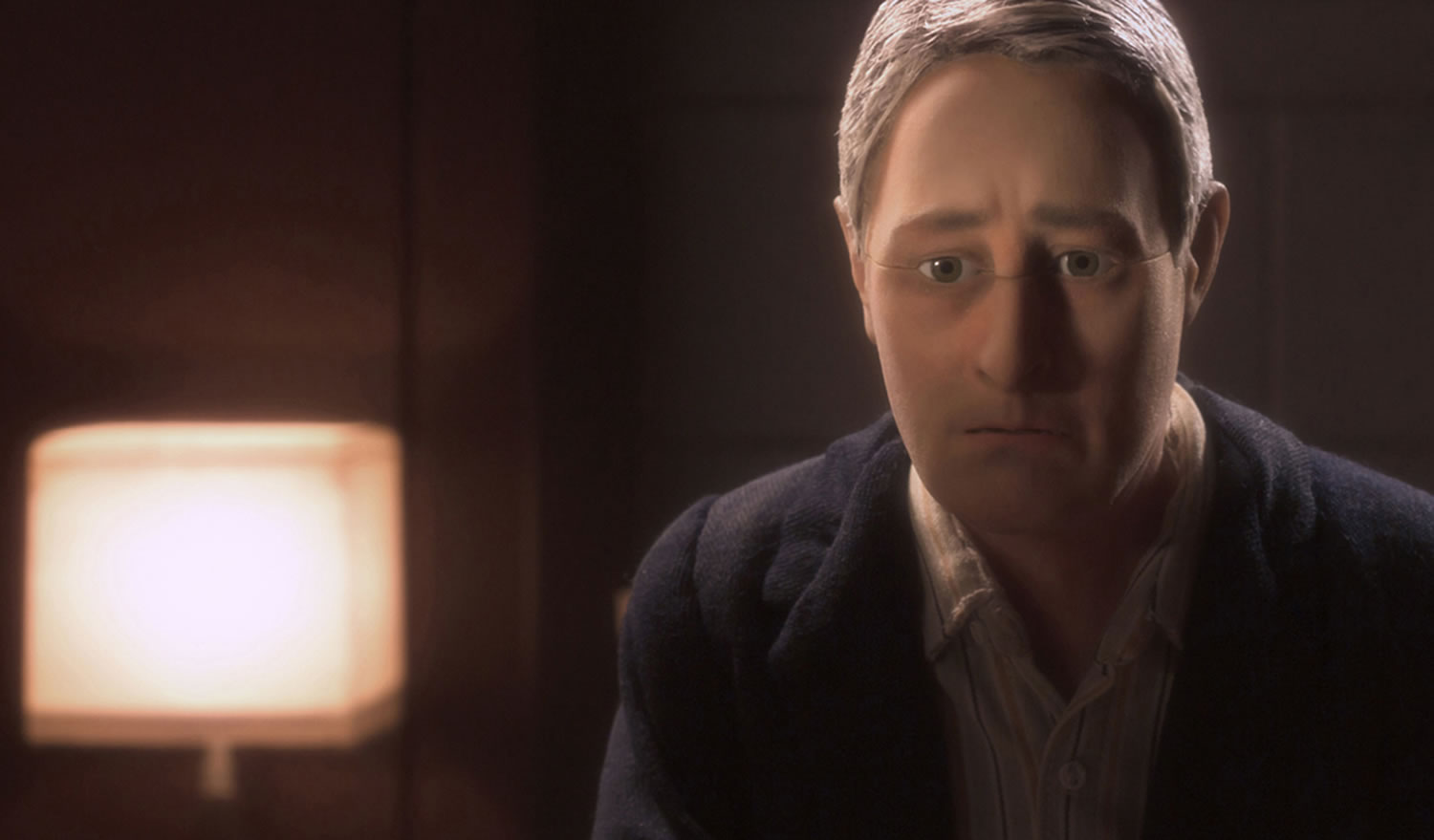 "Anomalisa" was co-directed with stop-motion animator, Duke Johnson.
16
Anomalisa
Charlie Kaufman's Kafka-esque love story takes place in the utterly banal world of a hotel in a Midwest city. Michael (voiced by David Thewlis) is a customer service guru in a bit of a funk until he falls for Lisa (voiced by Jennifer Jason Leigh) at a convention. Winner of the Grand Jury Prize at Venice in 2015, "Anomalisa" is further proof Kaufman is a master of existential nightmares and surreal comedy.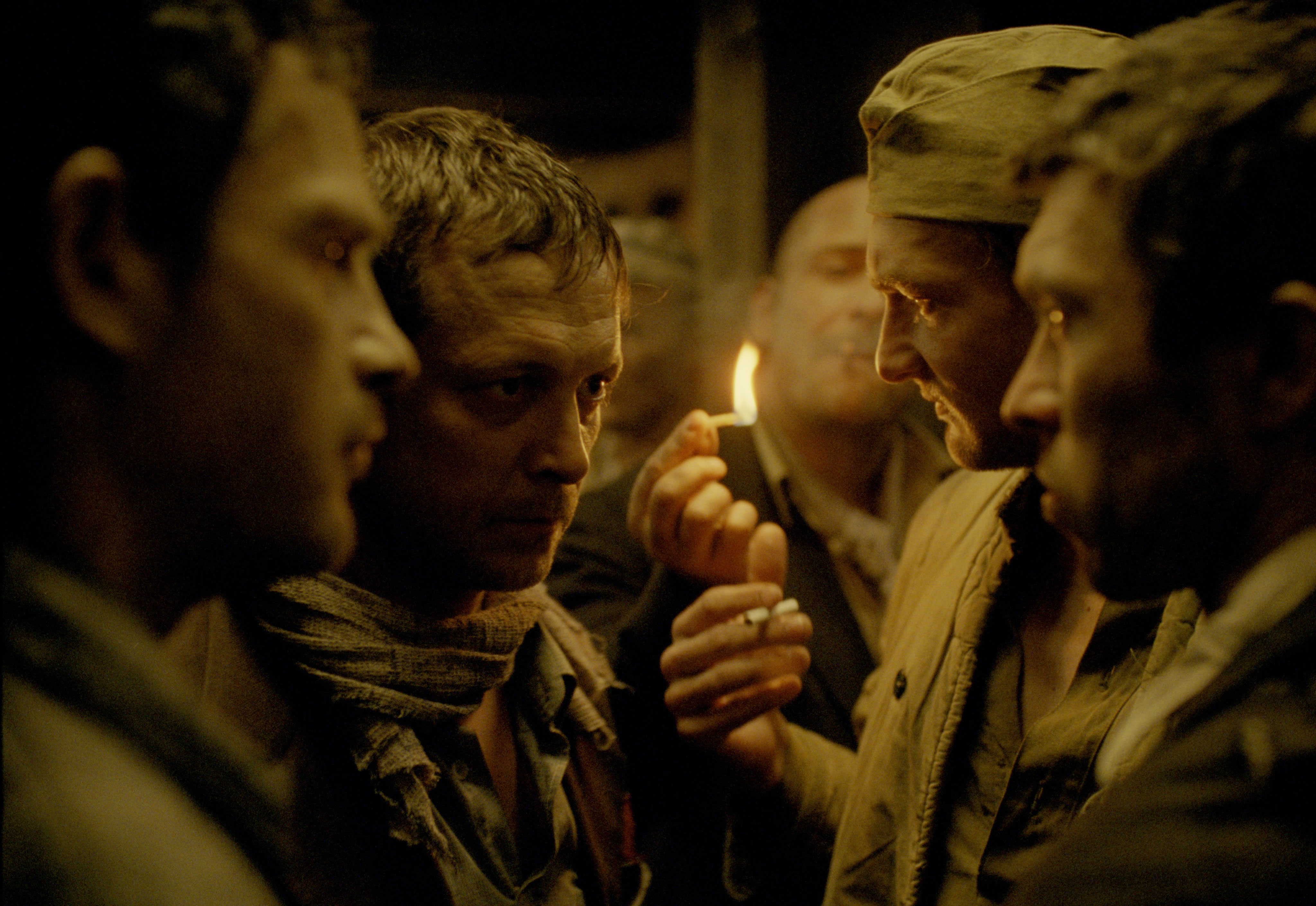 "Son of Saul" is among the most remarkable film debuts of all time.
15
Son of Saul
In the history of film debuts, László Nemes's "Son of Saul" ranks among the finest. It won not only the 2015 Grand Jury Prize at Cannes, but this year Nemes picked up an Oscar for "Best Foreign Language Film." The story of a traumatised man working as a Sonderkommando in Auschwitz, the use of the Academy Ratio and 40mm lenses, to produce an intimate field of depth, made "Son of Saul" a singular piece of work that'll leave you shaken.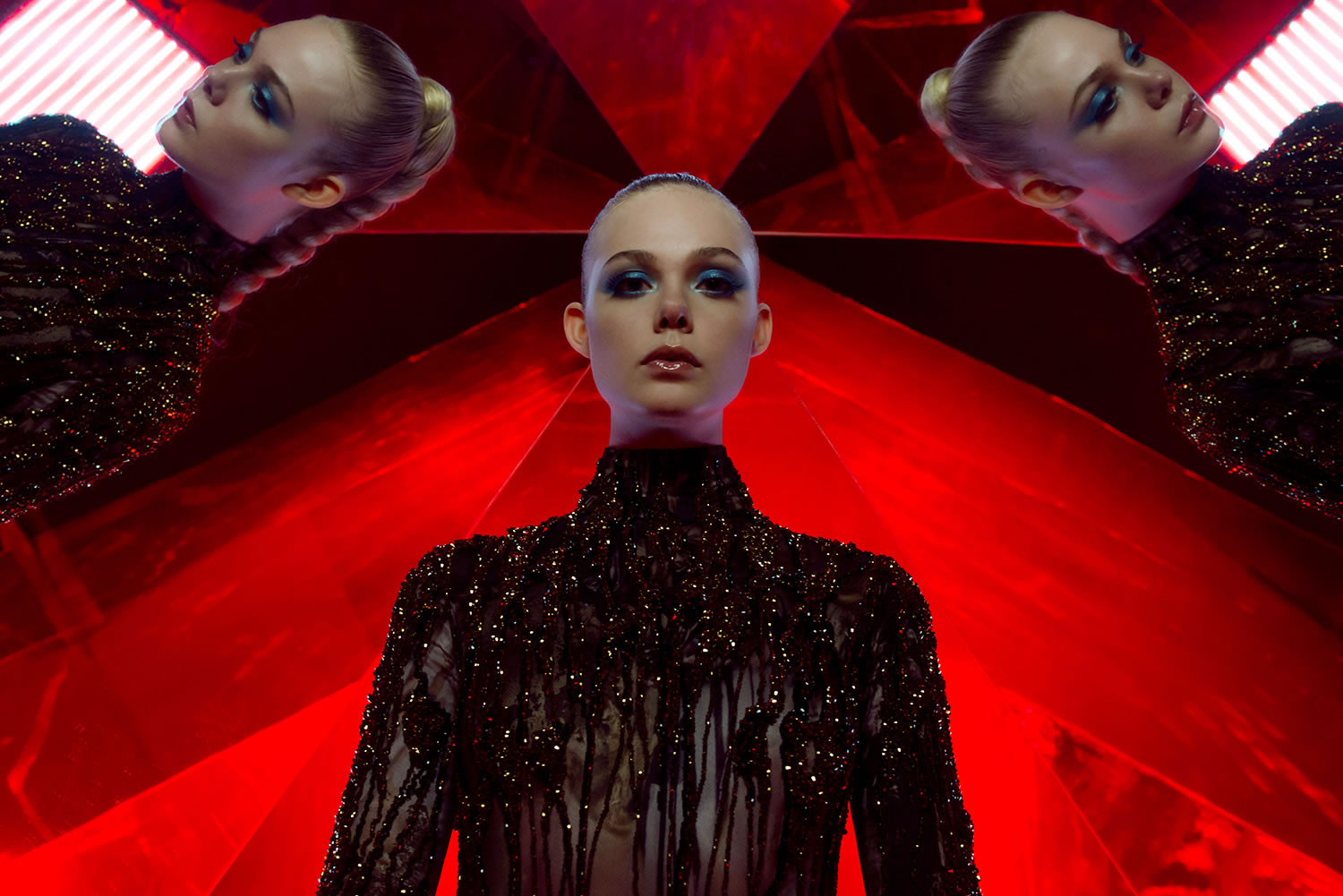 Beauty is destructive in NWF's horror movie set in the LA fashion world.
14
The Neon Demon
Nicolas Winding Refn's L.A. horror film is a gaudy and often beautifully OTT melodrama about our obsession with beauty and pressures females endure to conform to industry standards. Elle Fanning is great in the lead role, but the movie belongs to Jena Malone as Ruby, a makeup artist hiding sinister intentions behind her friendly smile. Vampirism, cannibalism and necrophilia—"The Neon Demon" is a riot of colour and button-pushing provocation.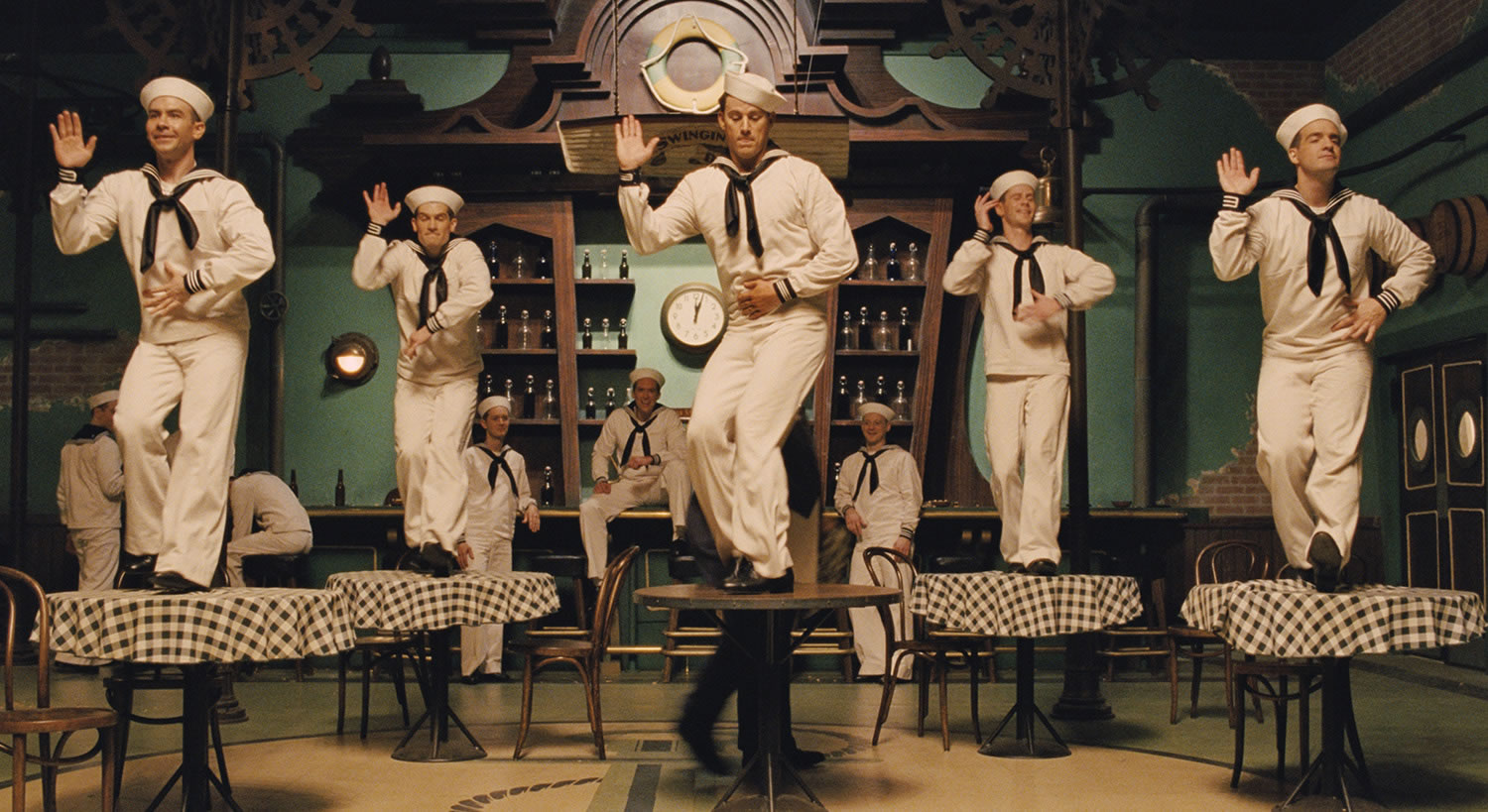 Featuring an all-star cast, the Coen brothers delivered one of the best comedies of the year.
13
Hail, Caesar!
"Hail, Caesar!" features one of the year's most memorable scenes. Cowboy star, Hobie Doyle (Alden Ehrenrich), has been cast in a sophisticated studio drama directed by posh Brit, Laurence Laurentz (Ralph Fiennes). Fumbling his lines, Laurentz attempts to coach young Hobie. Asking him to repeat "Would that it were so simple" and growing increasingly frustrated by Hobie's southern twang ruining the delivering, Ehrenrich and Fiennes are fried gold. When the Coens are on fire, they're peerless.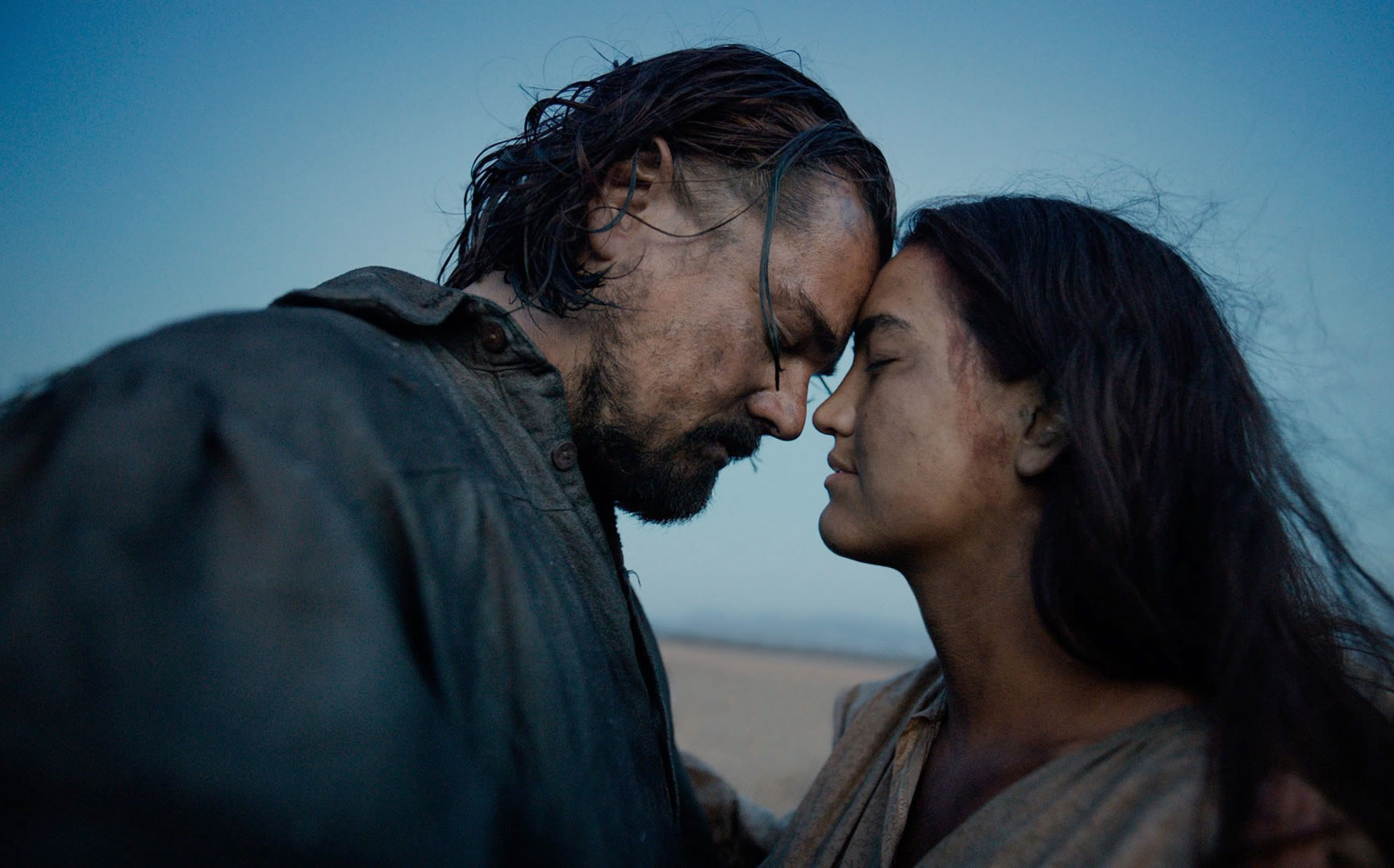 "The Revenant" is an aesthetic marvel with a tremendous performance by Leonardo DiCaprio.
12
The Revenant
Based on the true story of 19th-century trapper Hugh Glass, "The Revenant" earned cinematographer Emmanuel Lubezki his third Academy Award in a row. Shot on Arri Alexa digital cameras using natural light, this grizzled and grisly revenge western also bagged Leonardo DiCaprio an Oscar for "Best Actor" after years of coming close, but no cigar.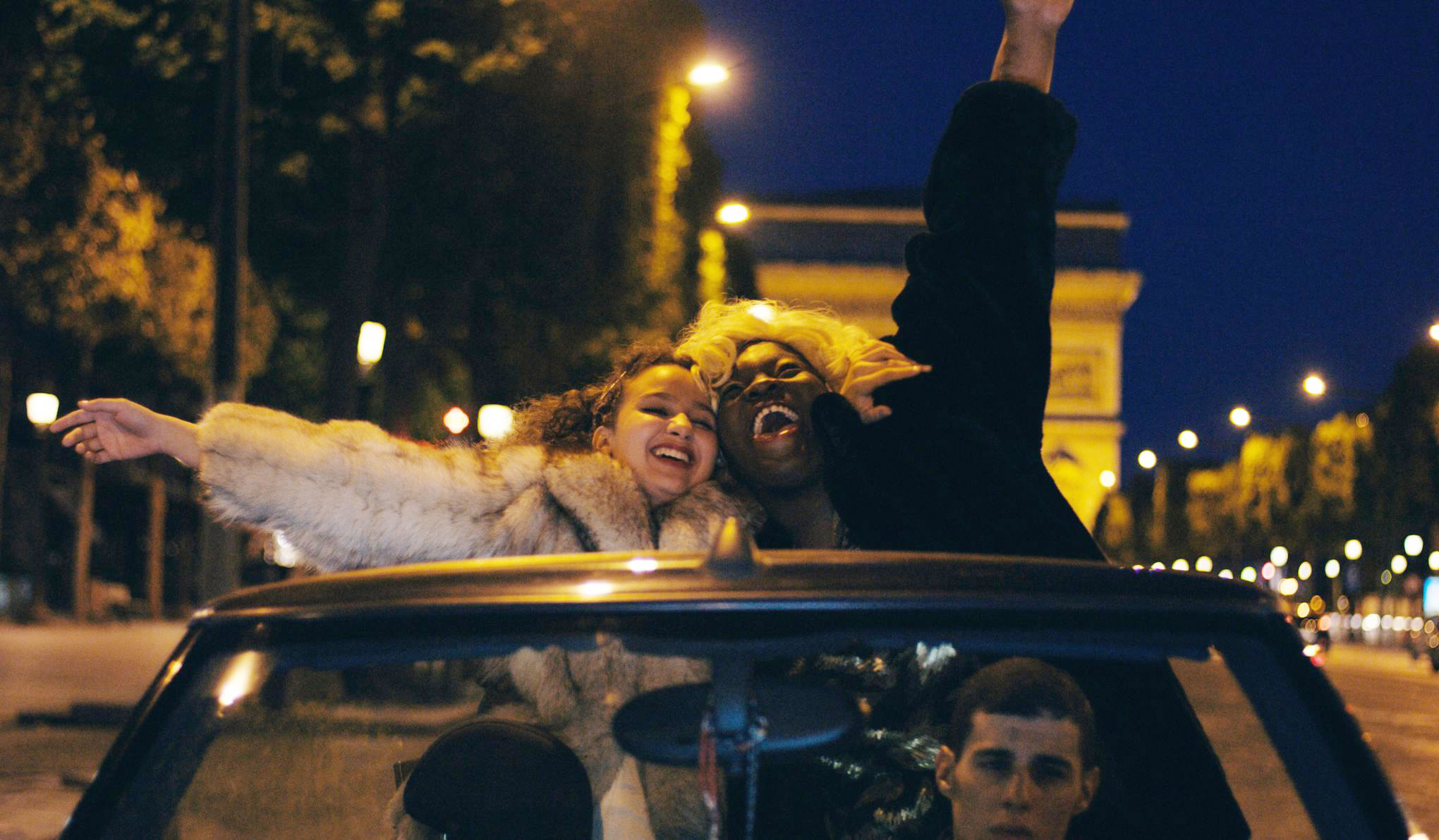 One of the breakout movies of the year, Houda Benyamina's debut is a must-see.
11
Divines
Houda Benyamina's "Divines" won the Camera d'Or prize at Cannes back in May, and the film was picked up by Netflix. A coming-of-age drama about an impoverished teenager with big dreams, her social aspirations and bad behaviour lead down the road to tragedy. Fronted by a star-making performance by Oulaya Amamra, "Divines" is a dazzling achievement.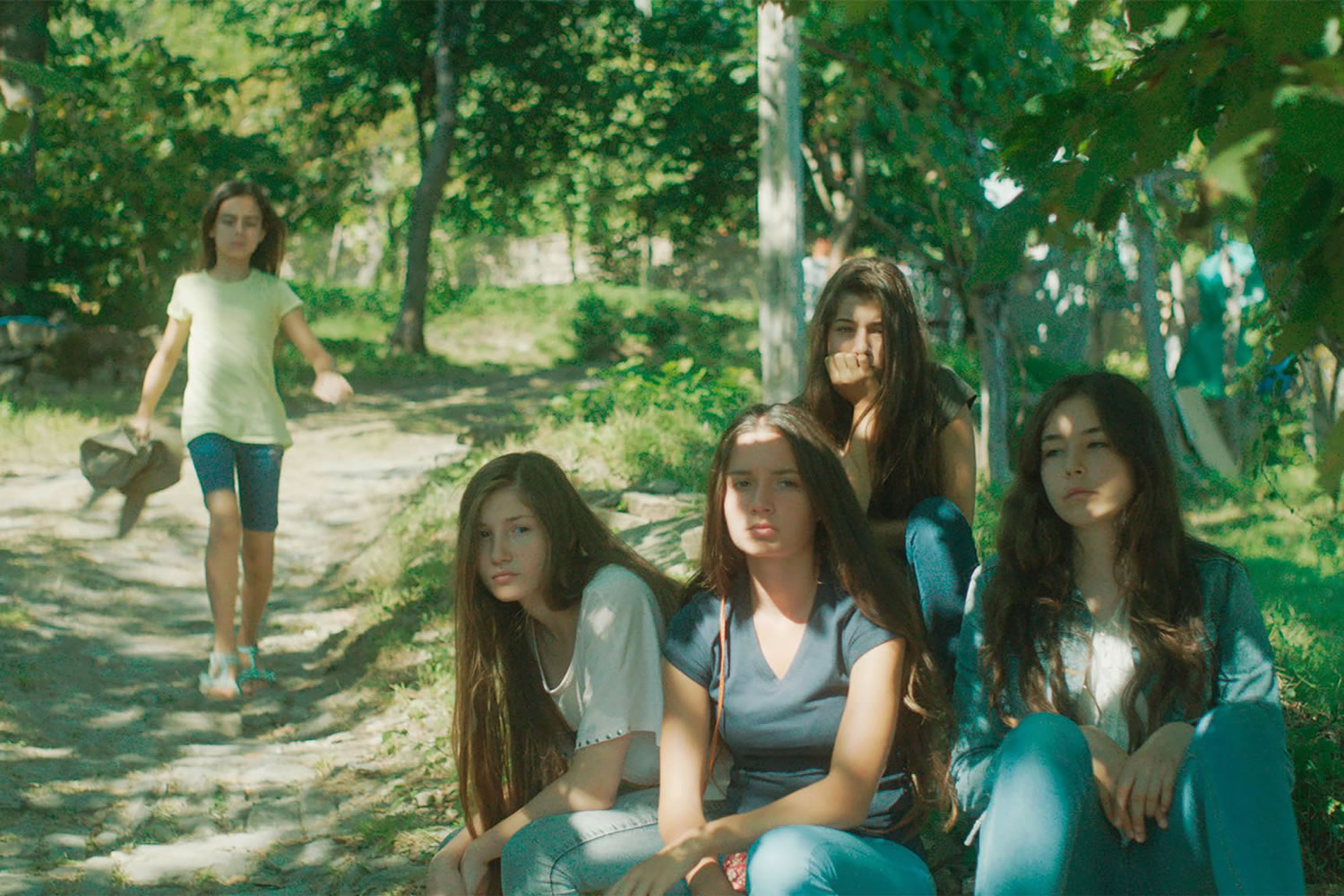 Another gem in the crown that is today's Turkish cinema.
10
Mustang
"Mustang" is a film about a group of young girls fighting back against patriarchy in an ultra-conservative household. Gorgeously photographed, acted with heart, spirit and humour, Deniz Gamze Ergüven's film is a gem from the exciting new wave of Turkish cinema. The screenplay, co-written by Alice Winocour, earned a César award (the French Oscars).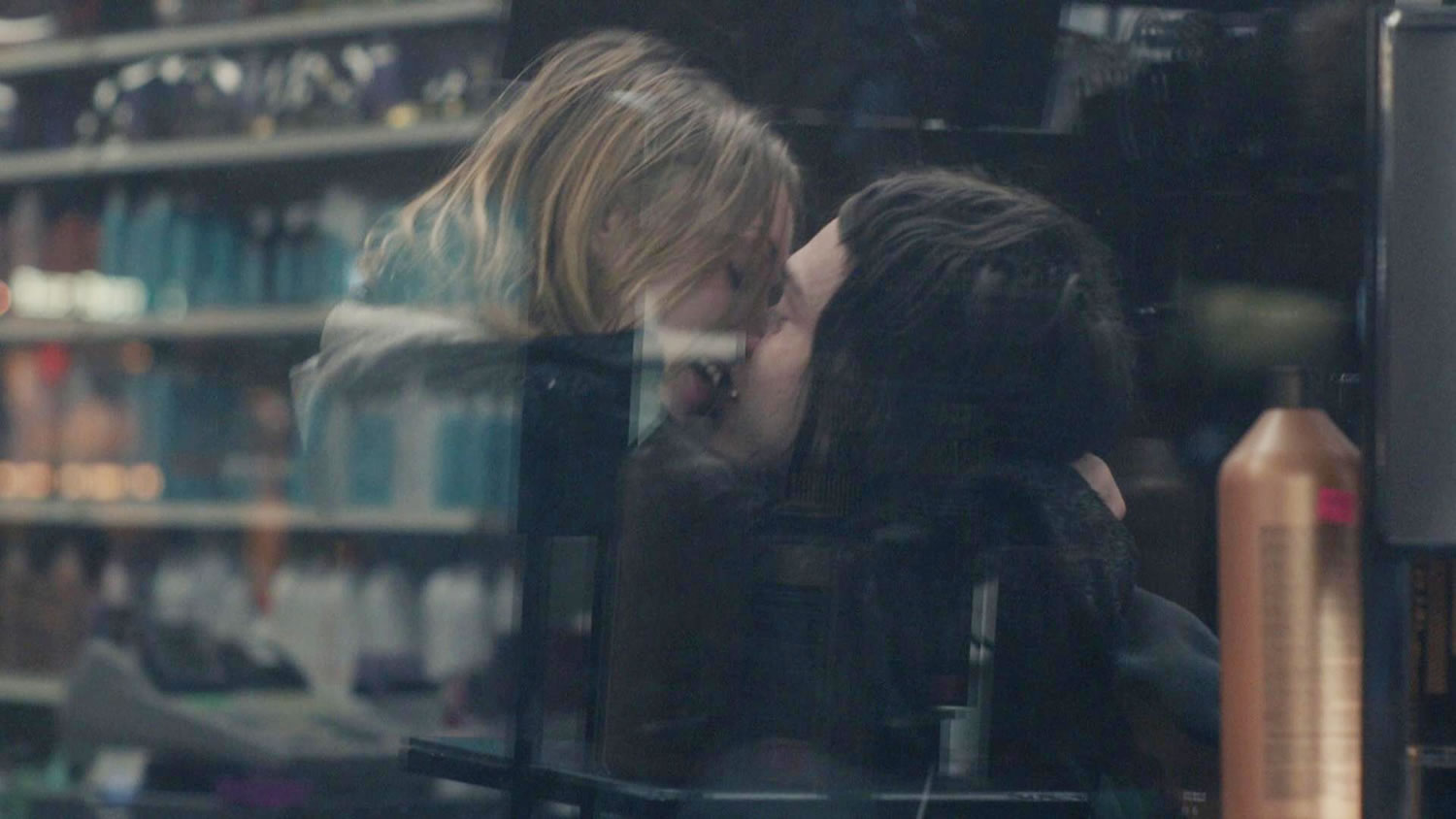 Possibly the best film about junkie lovers since 1971's "The Panic in Needle Park."
9
Heaven Knows What
Homeless junkie, Arielle Holmes, was discovered panhandling on the street and was asked to write her story down by two directors, Ben and Josh Safdie. The result, an unpublished memoir titled "Mad Love in New York City," was then turned into "Heaven Knows What." Holmes plays a slightly fictionalized version of herself, the film detailing her love for fellow drug-addled hobo, Ilya (Caleb Landry-Jones), and her grubby life on the streets.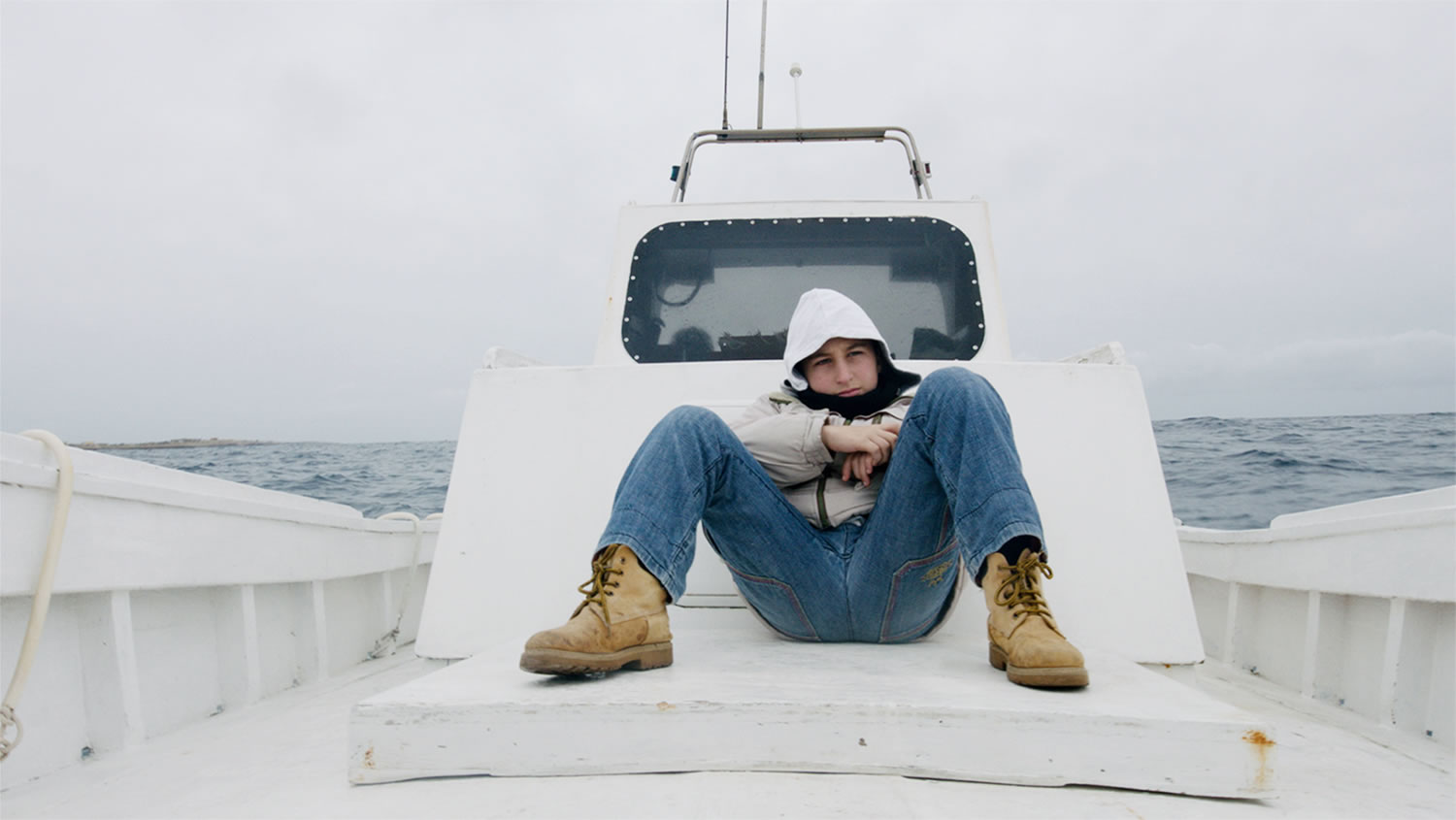 Rosi's award-winning documentary is the year's best non-fiction film.
8
Fire At Sea
No other sight in 2016 has been as heart-wrenching as asylum seekers attempting to get to Europe on boats unfit for sailing, many of them drowning. Gianfranco Rosi's Golden Bear winner is the year's best documentary. It's both a study of human desperation and a neorealist-style study of a young lad living on the tiny island of Lampedusa, the horror on his doorstep but seemingly a world away.
Jeff Nichols's star continues to rise and 2016 has been an excellent year for the director.
7
Midnight Special
It's been a terrific year for director Jeff Nichols. The American director scored a brace with "Midnight Special" and "Loving" (presented at Cannes). His sci-fi road movie, starring Michael Shannon, Adam Driver and Kirsten Dunst, weaved magic and cinematic awe largely through subtle means. Some might argue too subtle, but Nichols work is focused on the power and resonance of little moments and interactions between characters, not grand syrupy gestures.
Malick's films explore life, love and existence like no other director.
6
Knight of Cups
The more abstract, the more poetic, the more experimental Terrence Malick pushes the medium, the more he's wide open to ridicule, scorn and mockery. If "To the Wonder" (2012) had critics sharpening the knives, "Knight of Cups" was hunting season. Christian Bale wanders hither and thither, a lost soul journeying through a world of materialism and exquisite beauty. Roll with it and be rewarded with a profound viewing experience.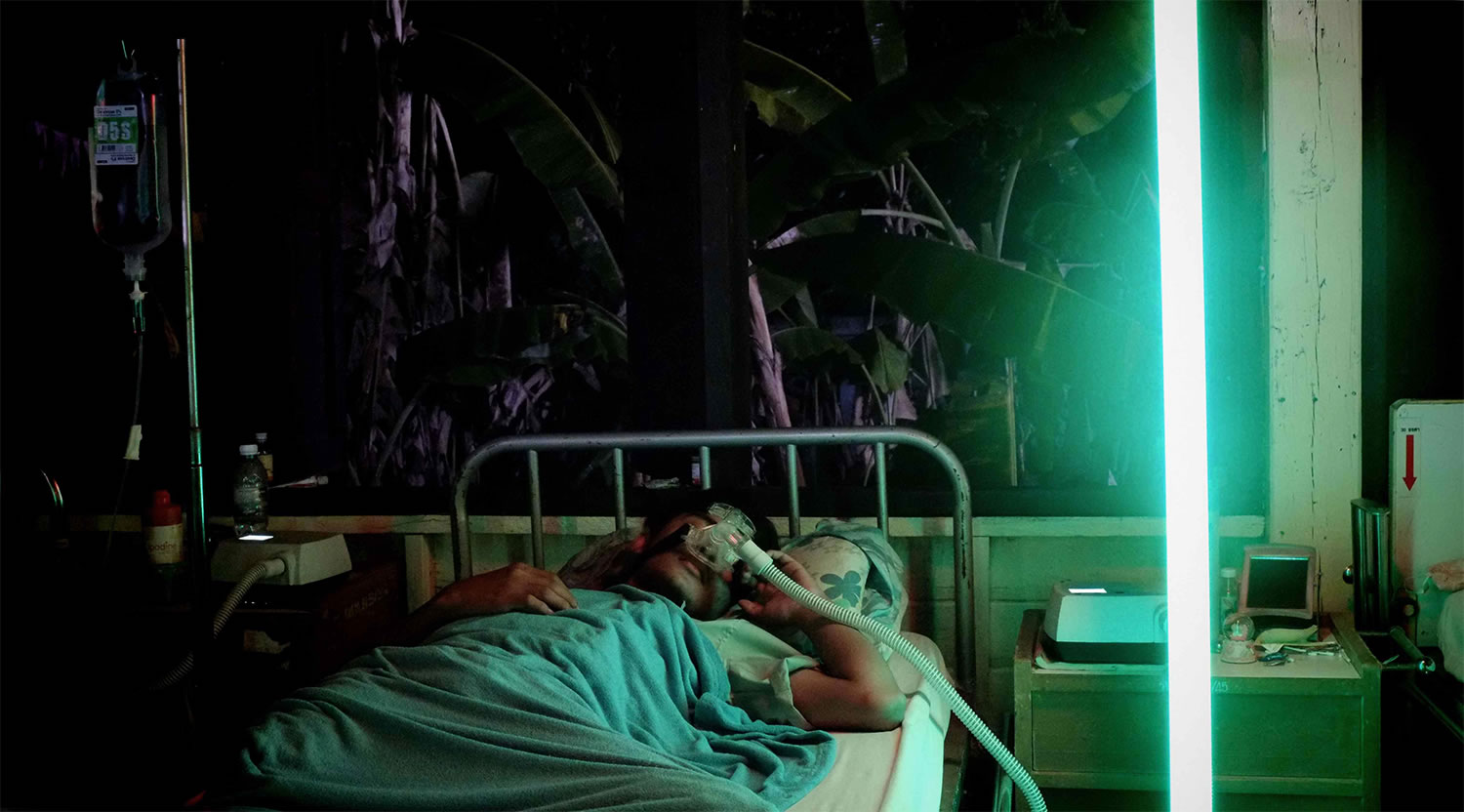 Soldiers stricken by sleeping sickness in Weerasethakul's acclaimed "Cemetery of Splendour."
5
Cemetery of Splendour
Apichatpong Weerasethakul's "Cemetery of Splendour" is a seriously chill film. It washes over you like a dream. Sleeping and dreaming are very much part of the narrative, too. A group of soldiers suffering from a sleeping sickness reside in a hospital built on an ancient burial site. Visually striking, political and supernatural, nothing else this year comes close to its intoxicating, woozy vibe.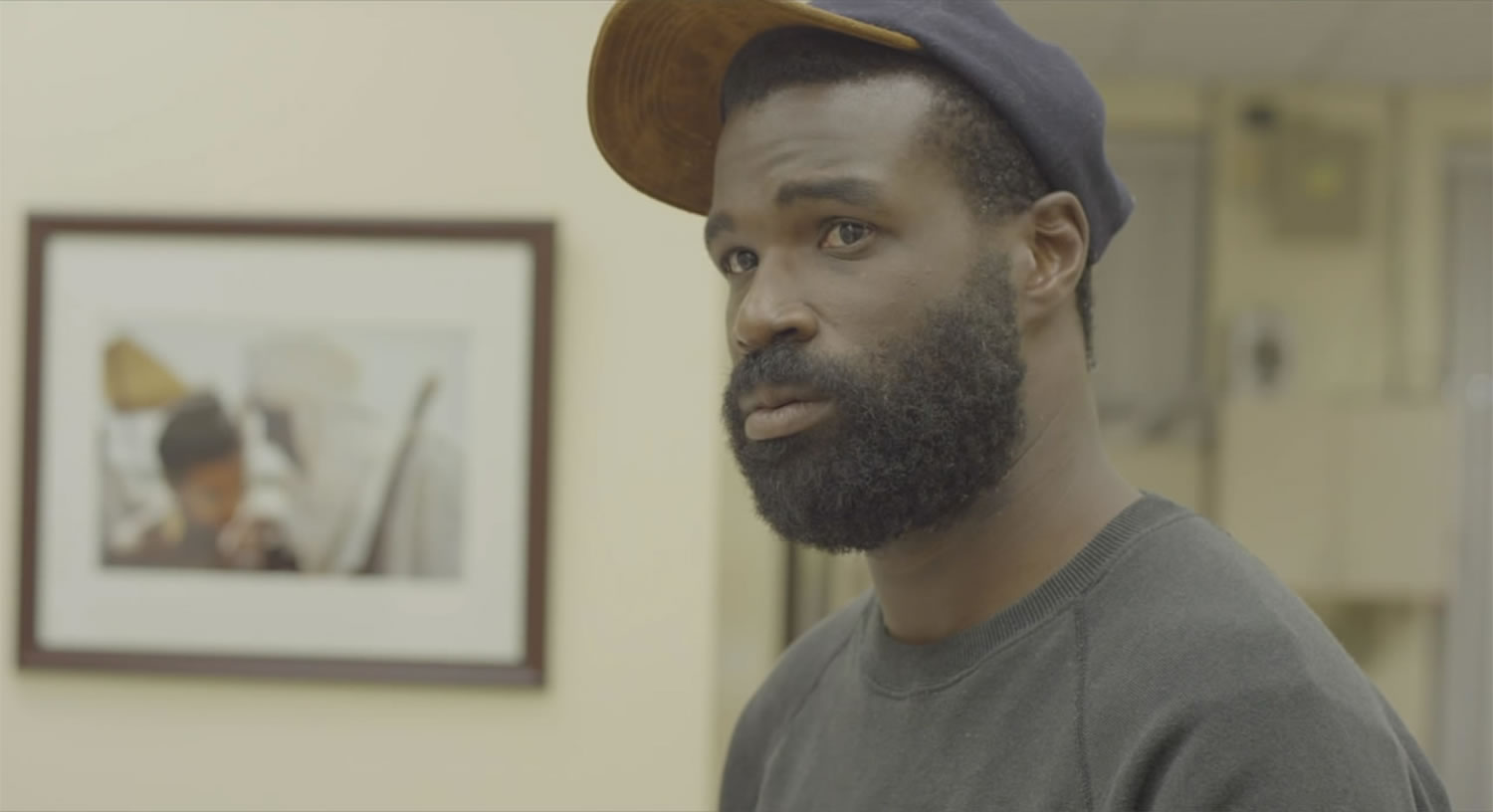 "Nasty Baby" is about the battleground that is today's identity politics.
4
Nasty Baby
Sebastián Silva's nightmare movie is a vital examination of gentrification, tribalism and hypocrisy. Silva stars as a gay conceptual artist working on a new piece titled "Nasty Baby" while attempting to father a child with his best friend Polly (Kristen Wiig). His encounters with a mentally ill neighbour spiral out of control and lead to a shocking act. While rightfully confronting homophobia and social stigmas, Freddy (Silva) isn't so charitable when it comes to understanding anybody outside his social-economic group or bohemian peers.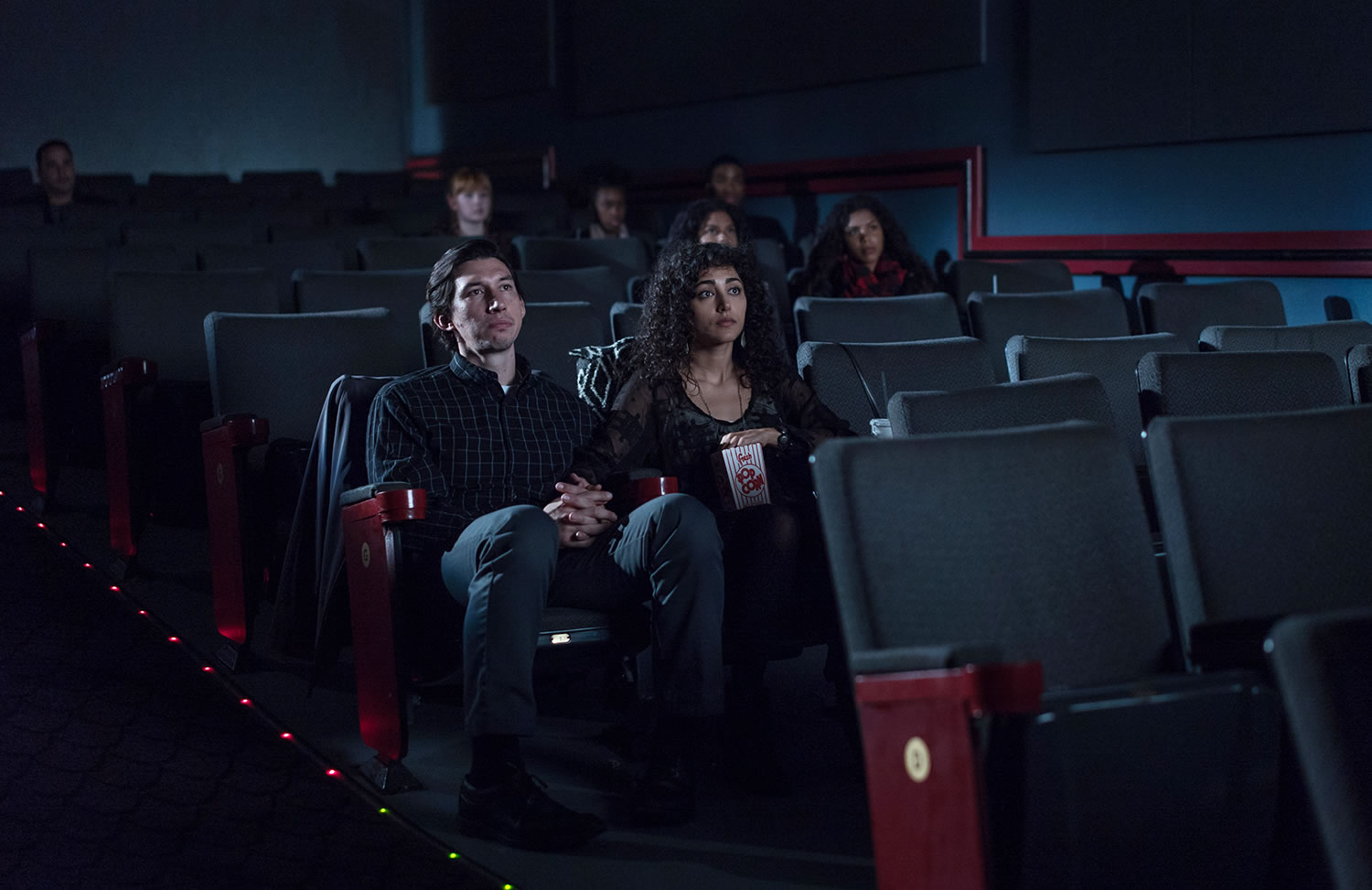 The utterly charming "Paterson" premiered at Cannes.
3
Paterson
Jim Jarmusch's relationship drama about a working-class artist (a bus driver and poet) named Paterson, who by quirky twist of fate lives in Paterson, New Jersey, is a real charmer. A gentle, sweet, rewarding study of a former soldier's daily routine and his private inner life— expressed through poetry—Adam Driver is superb in the lead role. Scene-stealer, Marvin the bulldog (played by the late Nellie), won this year's Palm Dog award.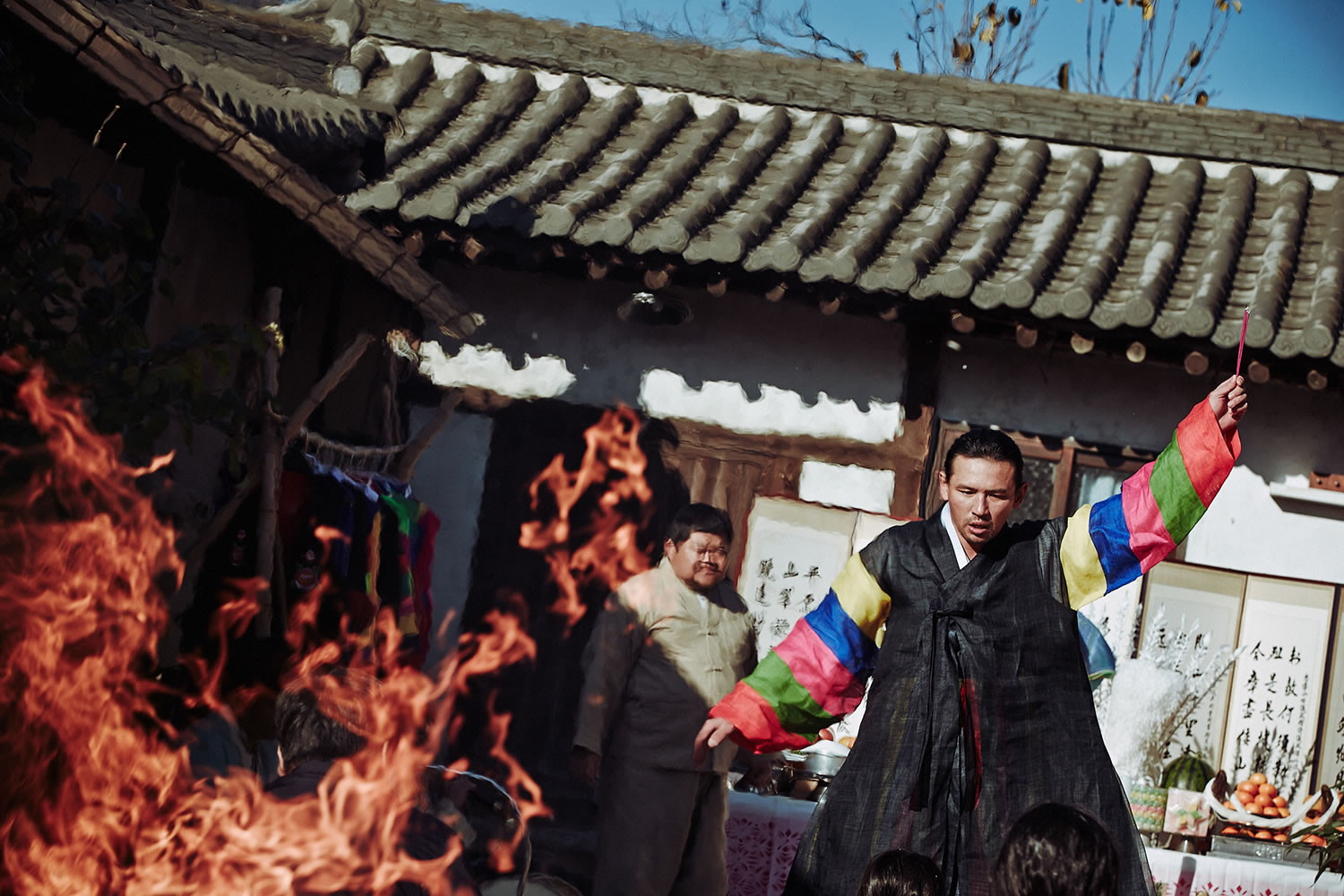 Exorcism South Korean style in Na Hong-jin's stunning horror film, "The Wailing."
2
The Wailing
Na Hong-jin has scored a hat-trick. "The Chaser" (2008), "The Yellow Sea" (2010) and "The Wailing" (2016) mark the South Korean director has one of the most exciting filmmakers on the planet. His latest, an epic horror tale, is centred on a scaredy-cat cop (Kwak Do-won) confronted with supreme evil in a rural village.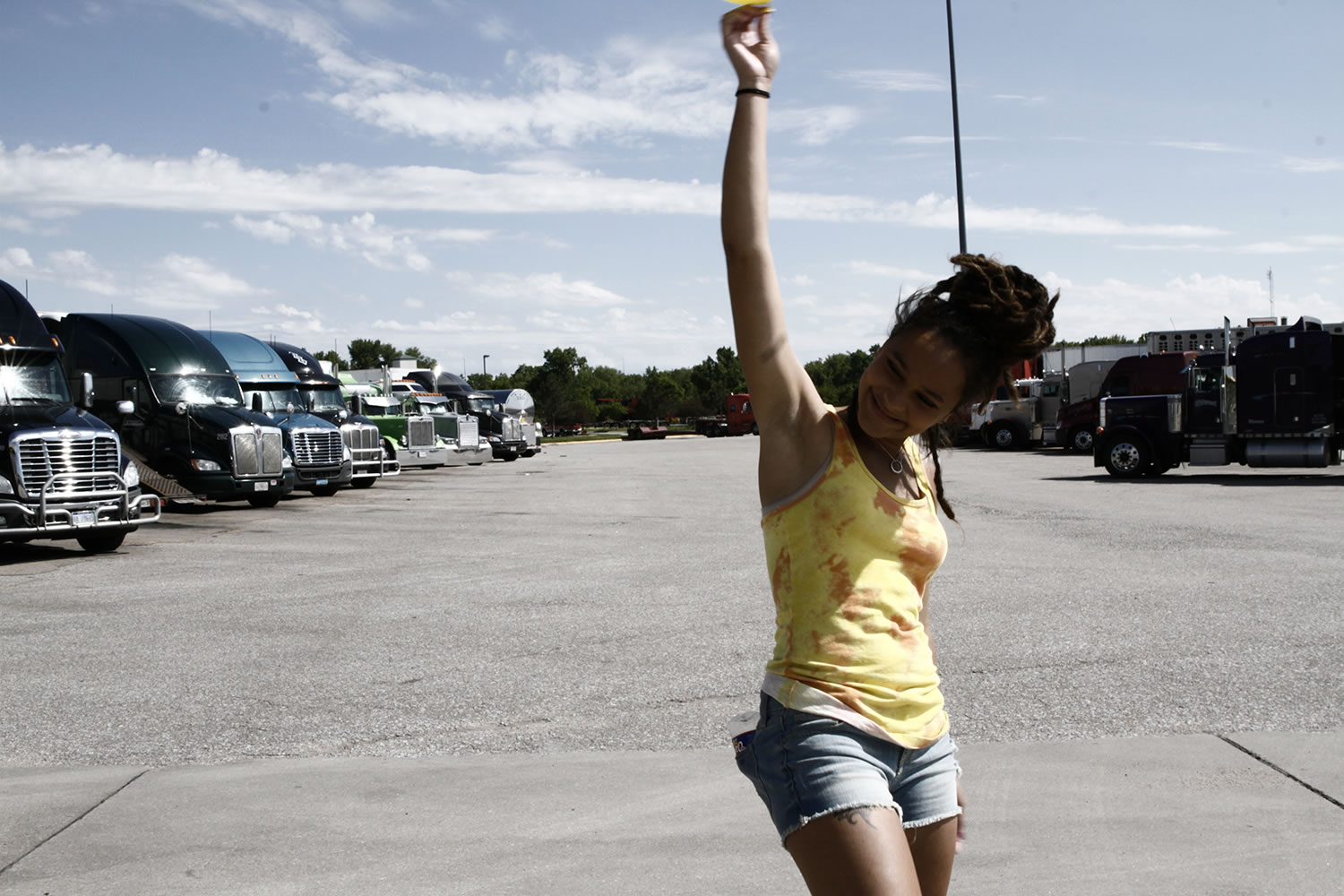 A Star is born: Sasha Lane's Star, a young woman on a trip of self-discovery in "American Honey."
1
American Honey
Andrea Arnold's road movie is cinema at its most beguiling, exhilarating and exciting. The story of a poverty-stricken teenager (Sasha Lane) taken on a trip across America's Midwest with a band of youths out for a good time. "American Honey" is a clever reworking of narrative tropes and themes usually reserved for bohemian artists and dreamers hitting the trail in search of Kerouac's mythic America. Arnold instead details a girl's first experiences of love and total freedom. The group drink, screw, hustle, fall in and out of love and get into all manner of scrapes.
Photos © respective film studios.