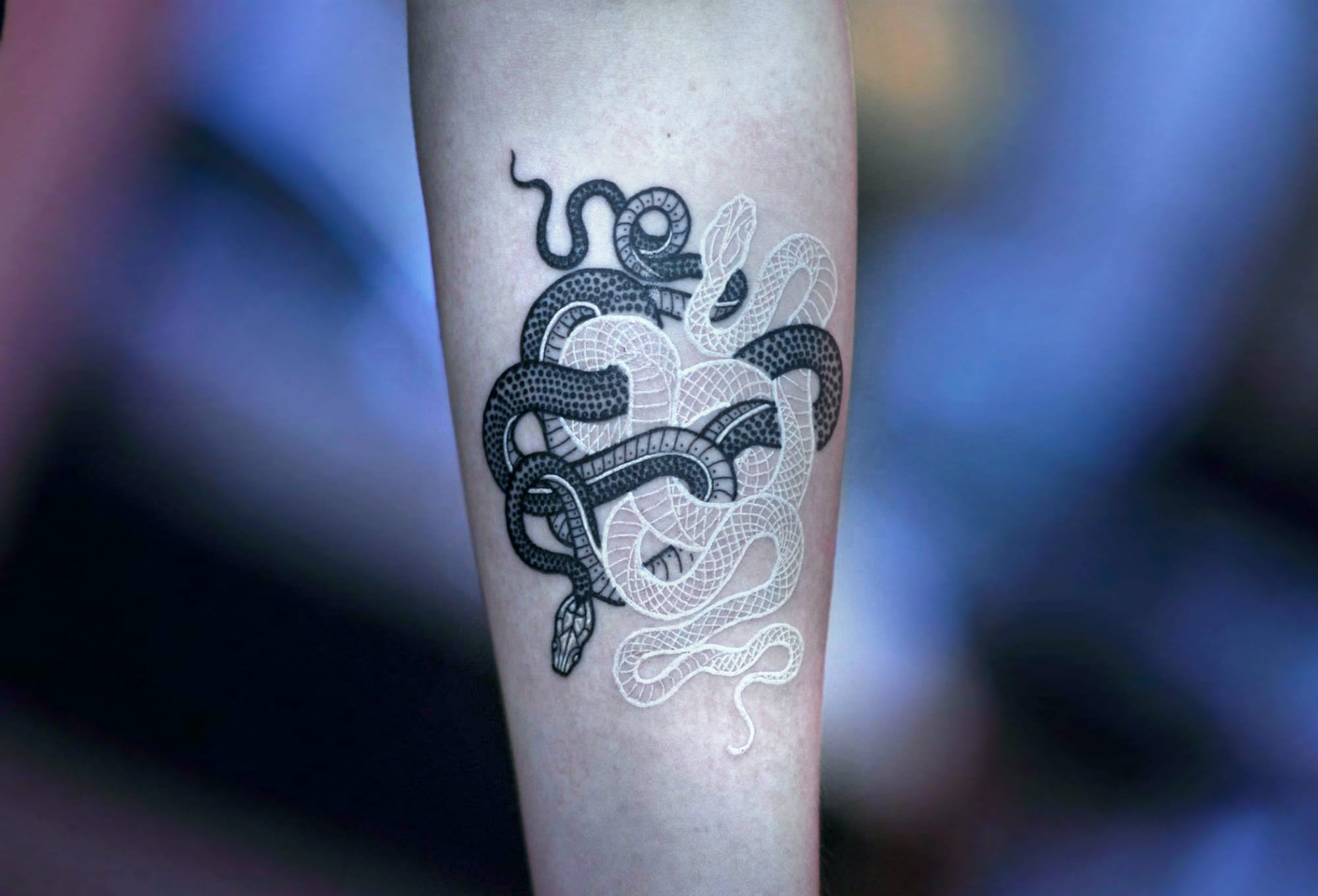 "The snake is a subject recurring in my dreams," Mirko Sata reveals to me. This nocturnal bedfellow visits so often that he feels compelled to tattoo it, over and over. "I have always been fascinated by esotericism, but for me [the snake's] usual aesthetic is too dark. That's why I started to introduce white ink. I also wanted to propose a new look, a similar feeling to scarification, but more clean."
White ink remains a hot topic of debate in the tattoo community, and Sata is well aware. "It's true, white has a bad reputation. I looked for alternative ways, and finally found the right brand of ink. After some testing, I have achieved the results I wanted to achieve." Critics may still oppose it, but his customers are happy; "I'm not concerned with the opinion of others."
Top: Black and white ink snakes by Mirko Sata.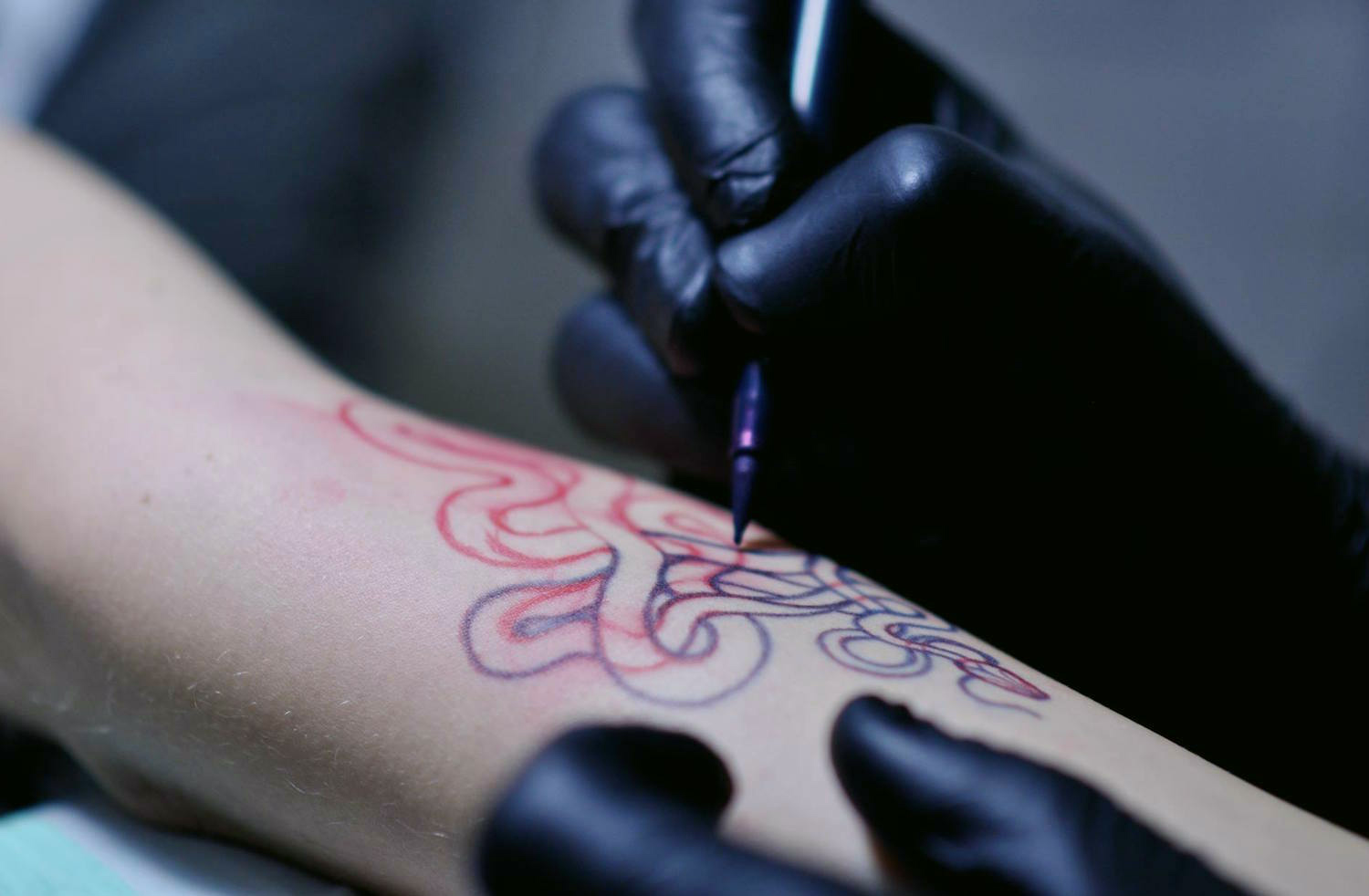 The majority of Mirko's snakes are designed freehand.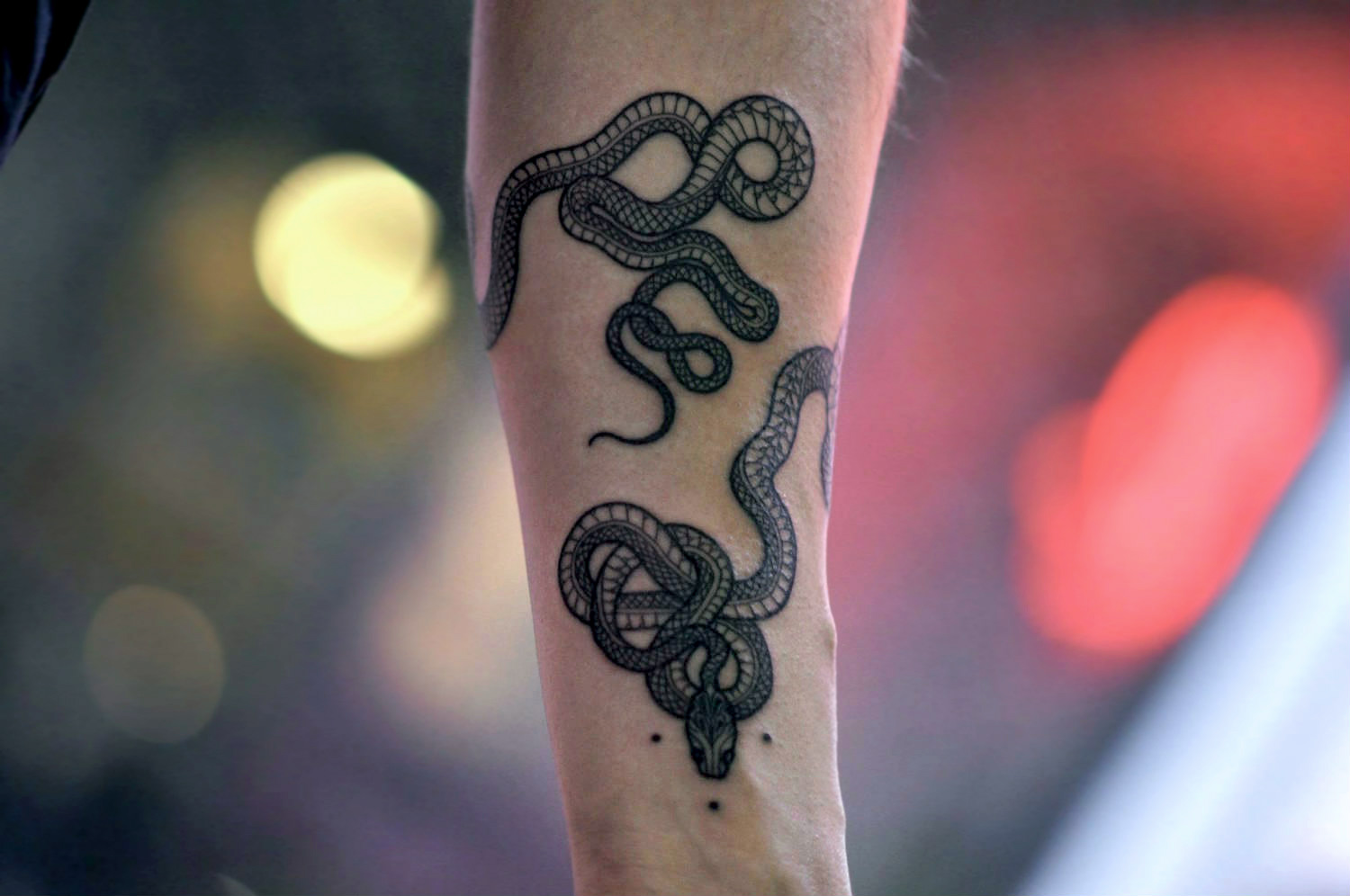 A coiled serpent wraps around the forearm toward the wrist.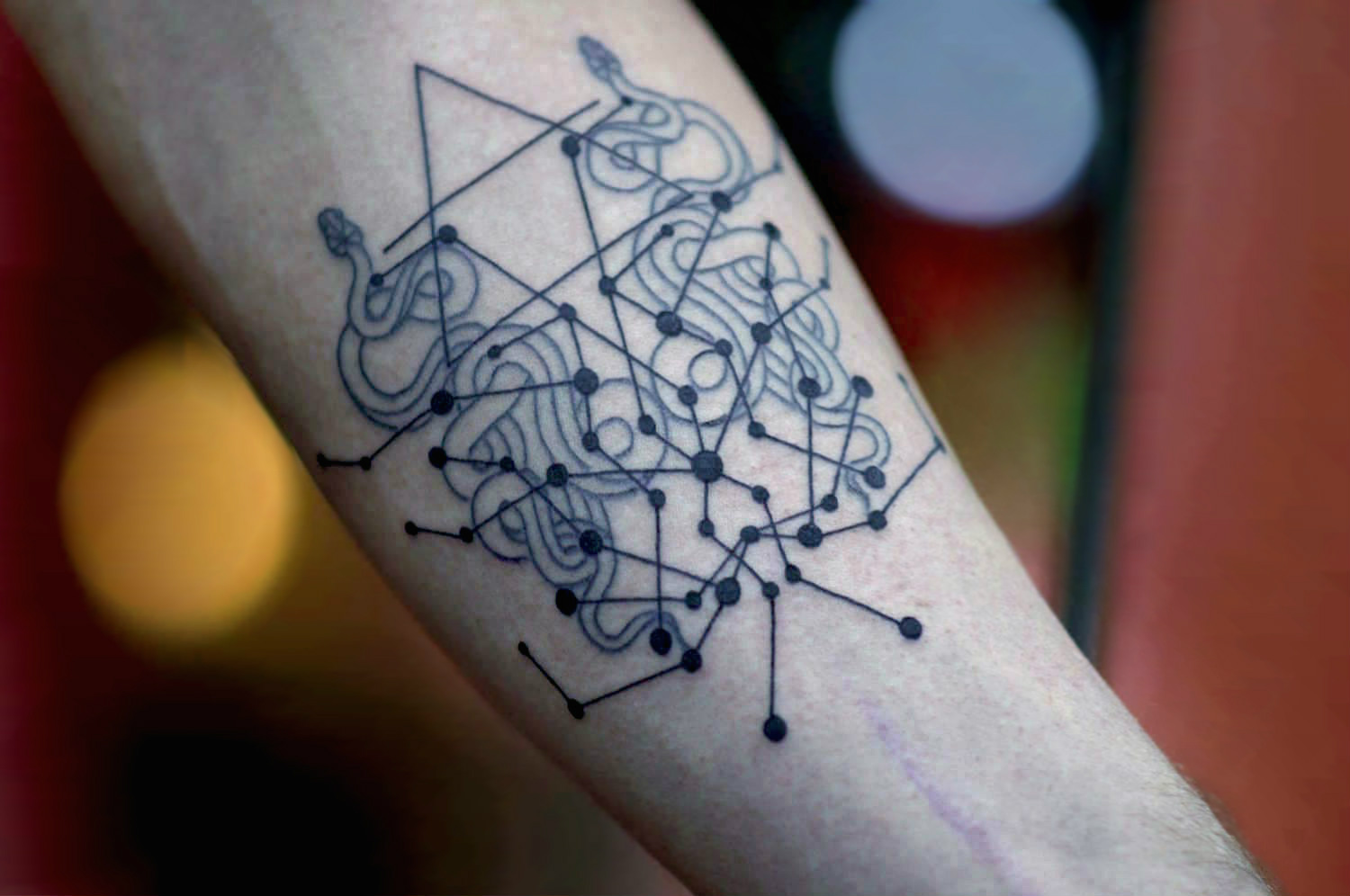 Zodiac-inspired maps build structure and emphasize symmetry.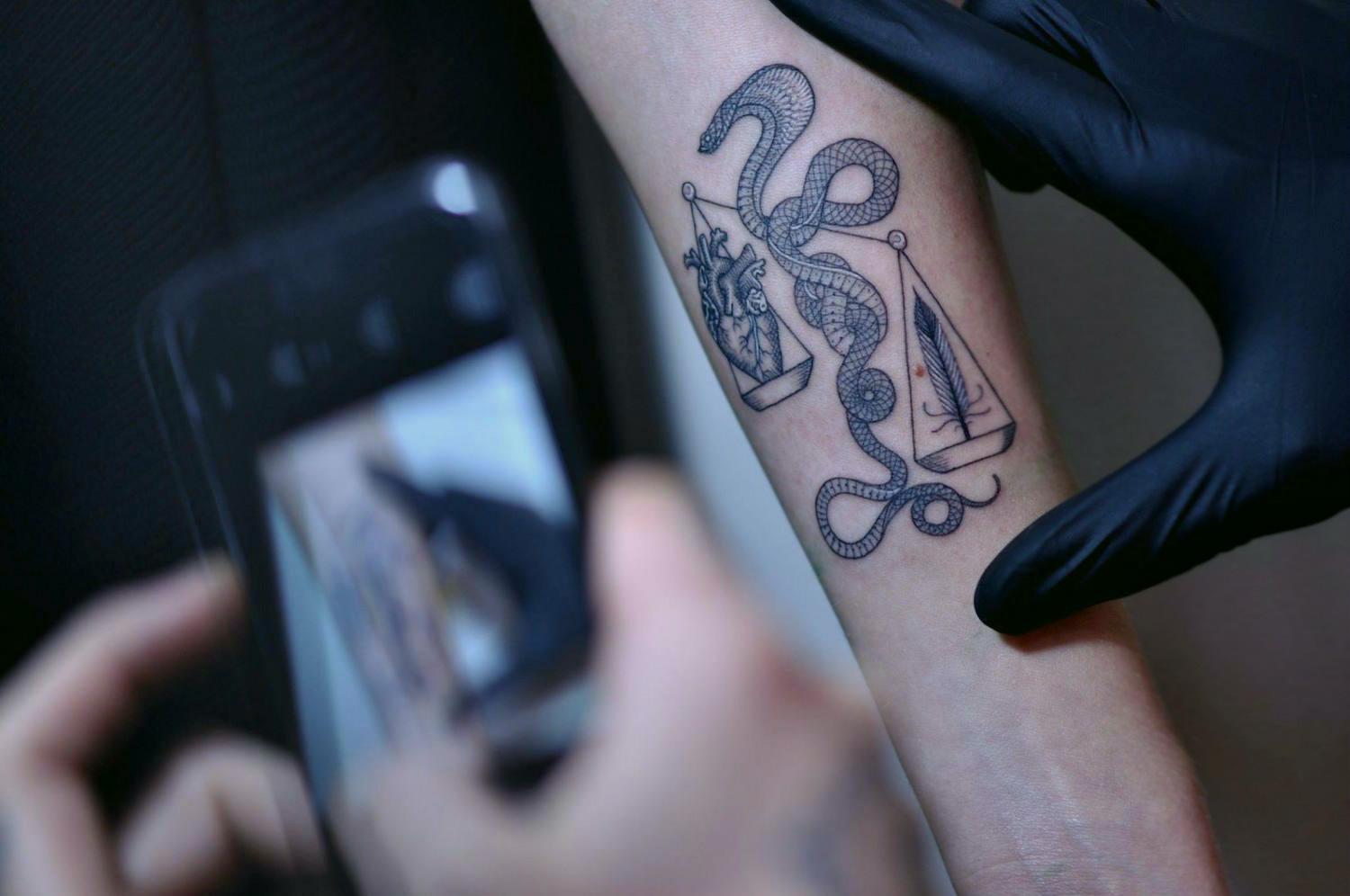 Lightweight and low-impact machines create his single needle tattoos.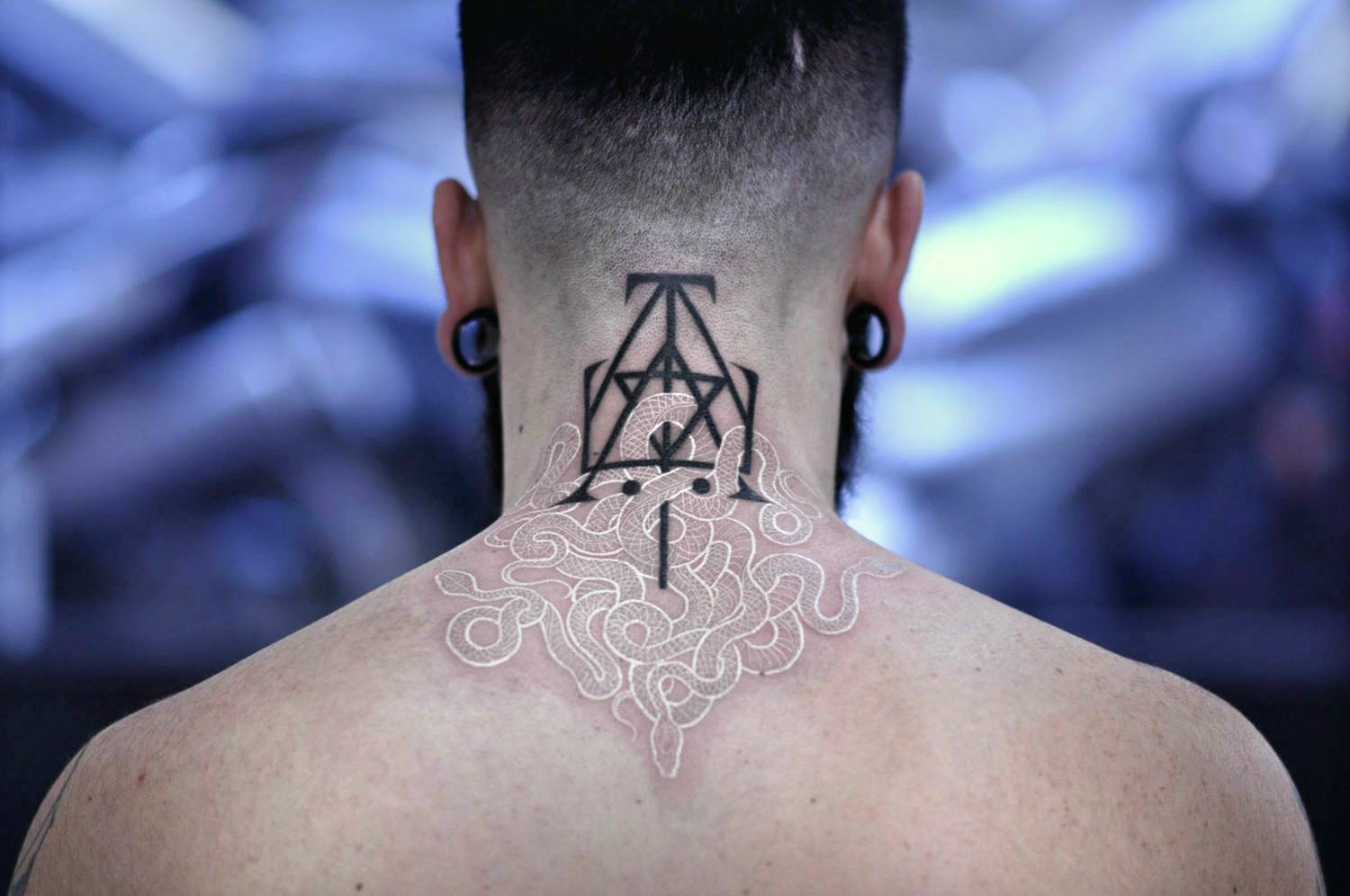 A rigid typography sigil offers balance to the winding sketch below.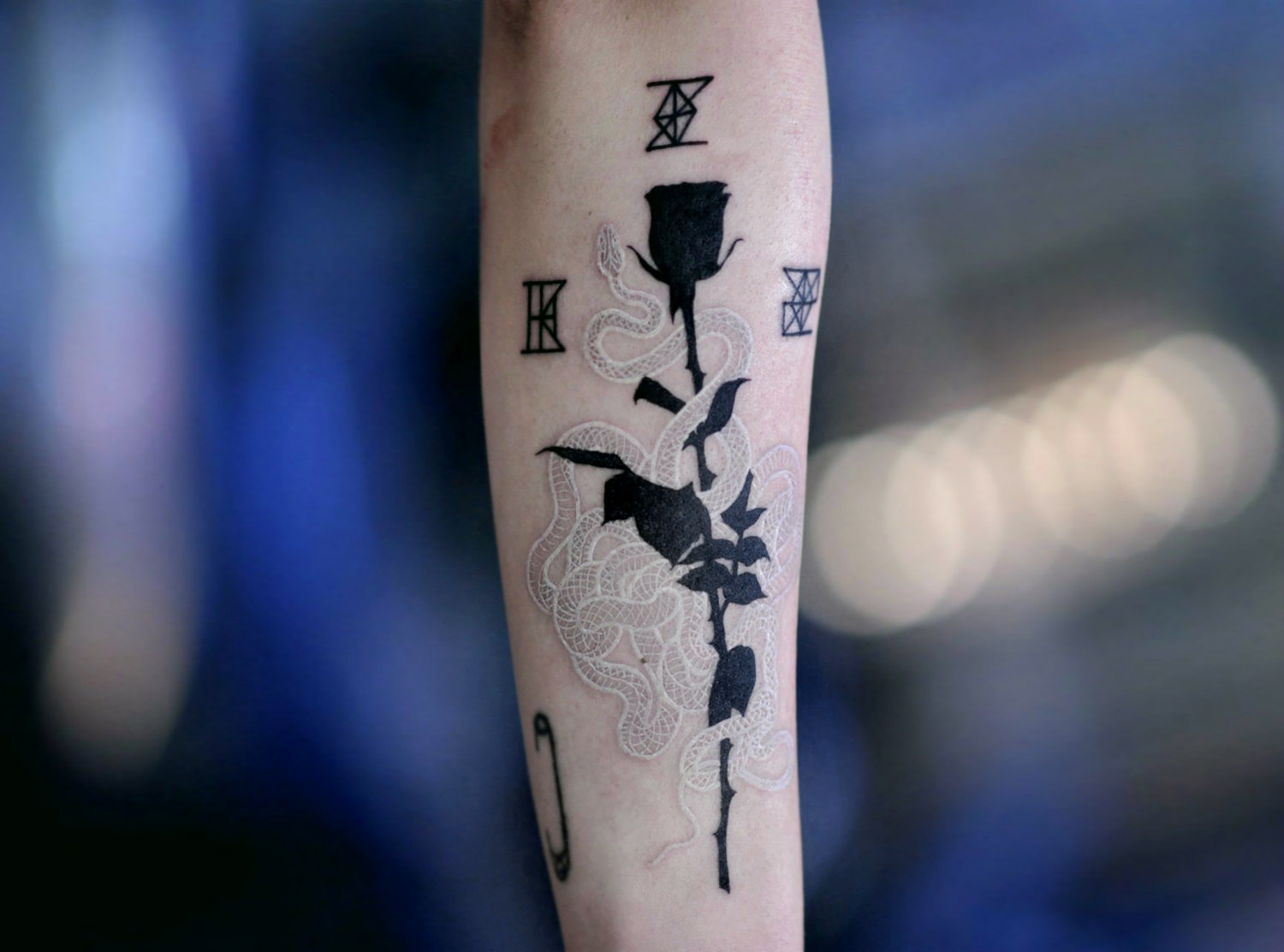 Using white ink for the most complex detail gives the blackwork some room to breathe.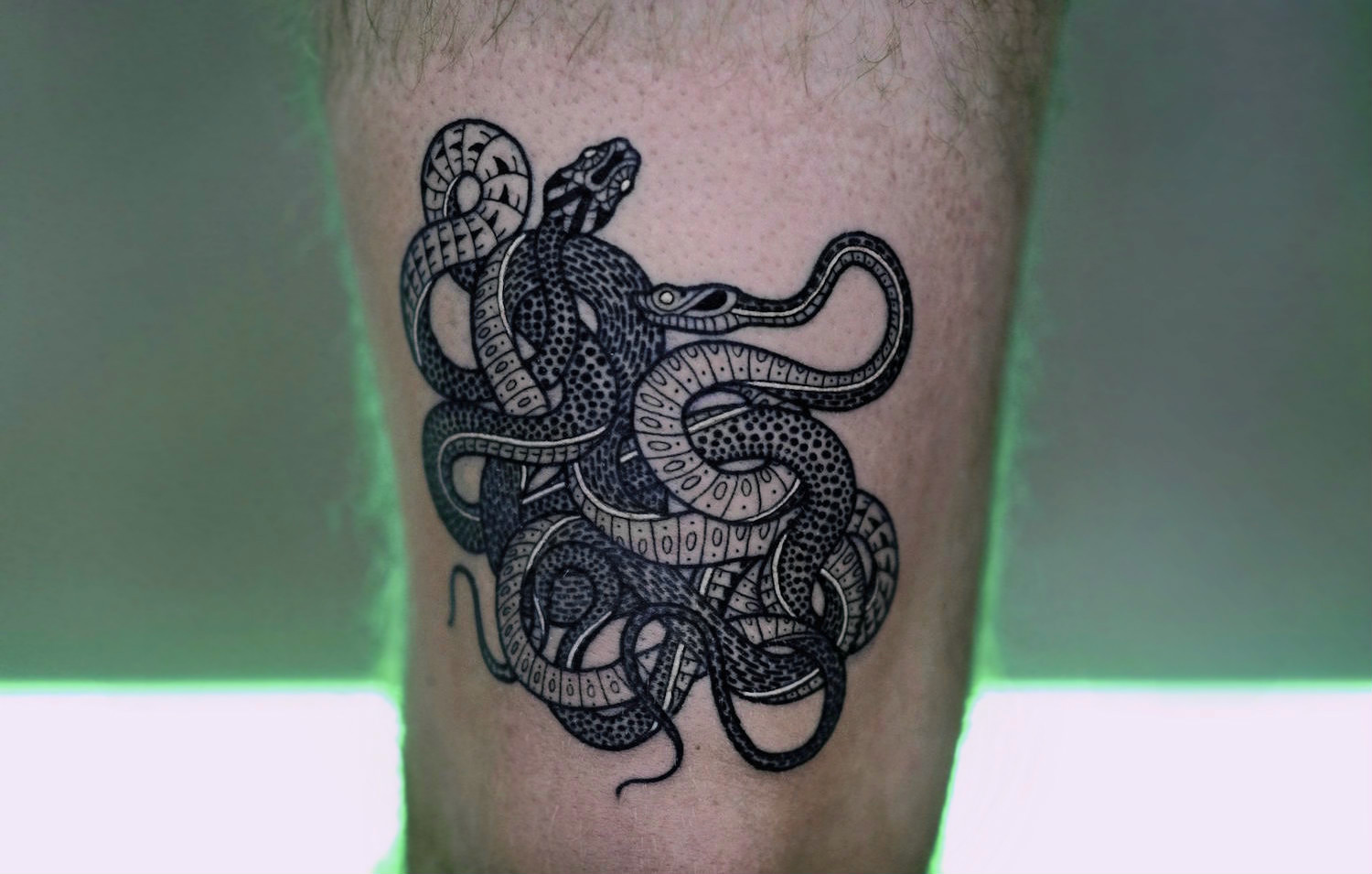 White accents can offer structural support, building boundaries between black lines.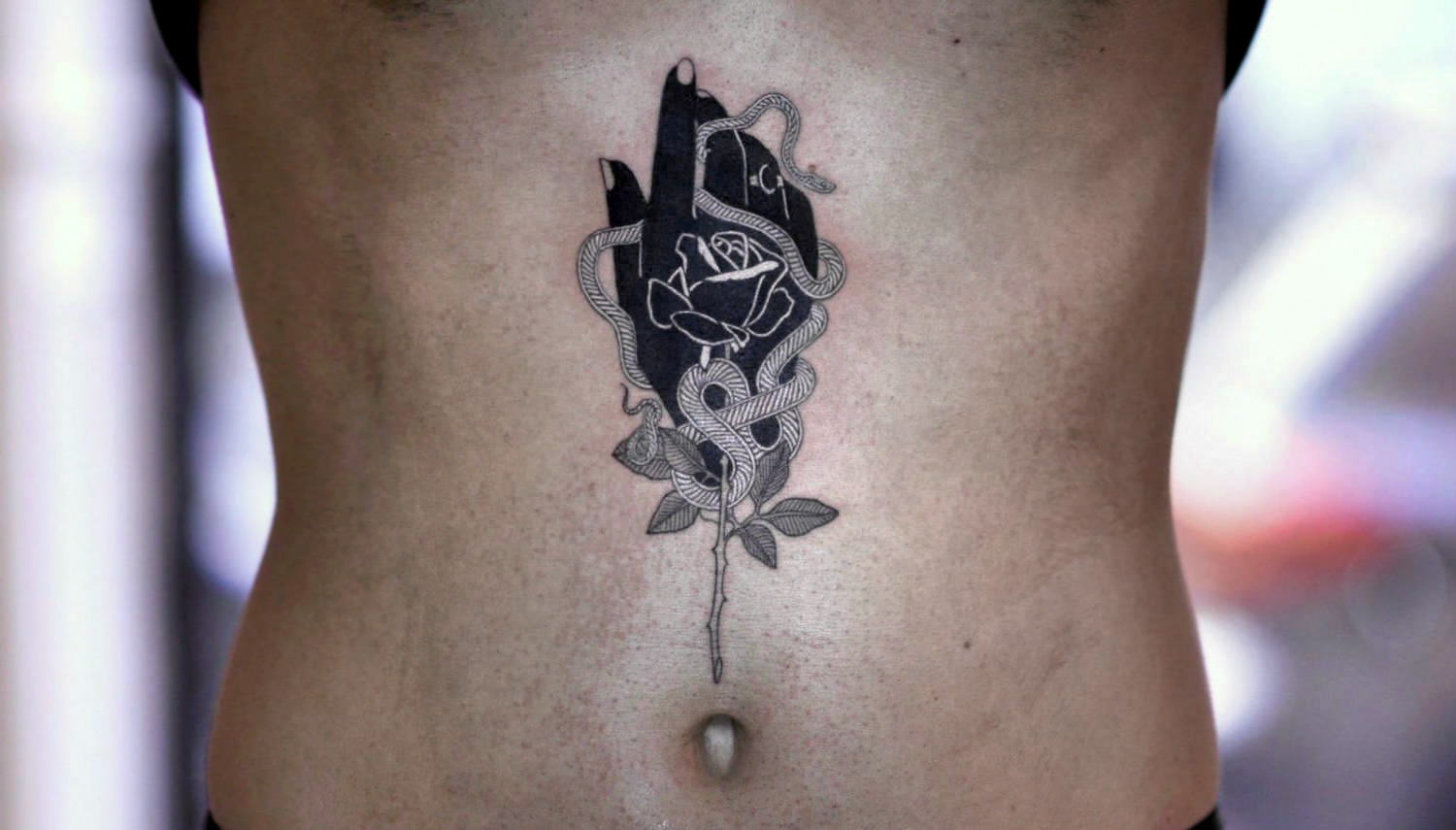 Overlapping black and white is an experimental technique.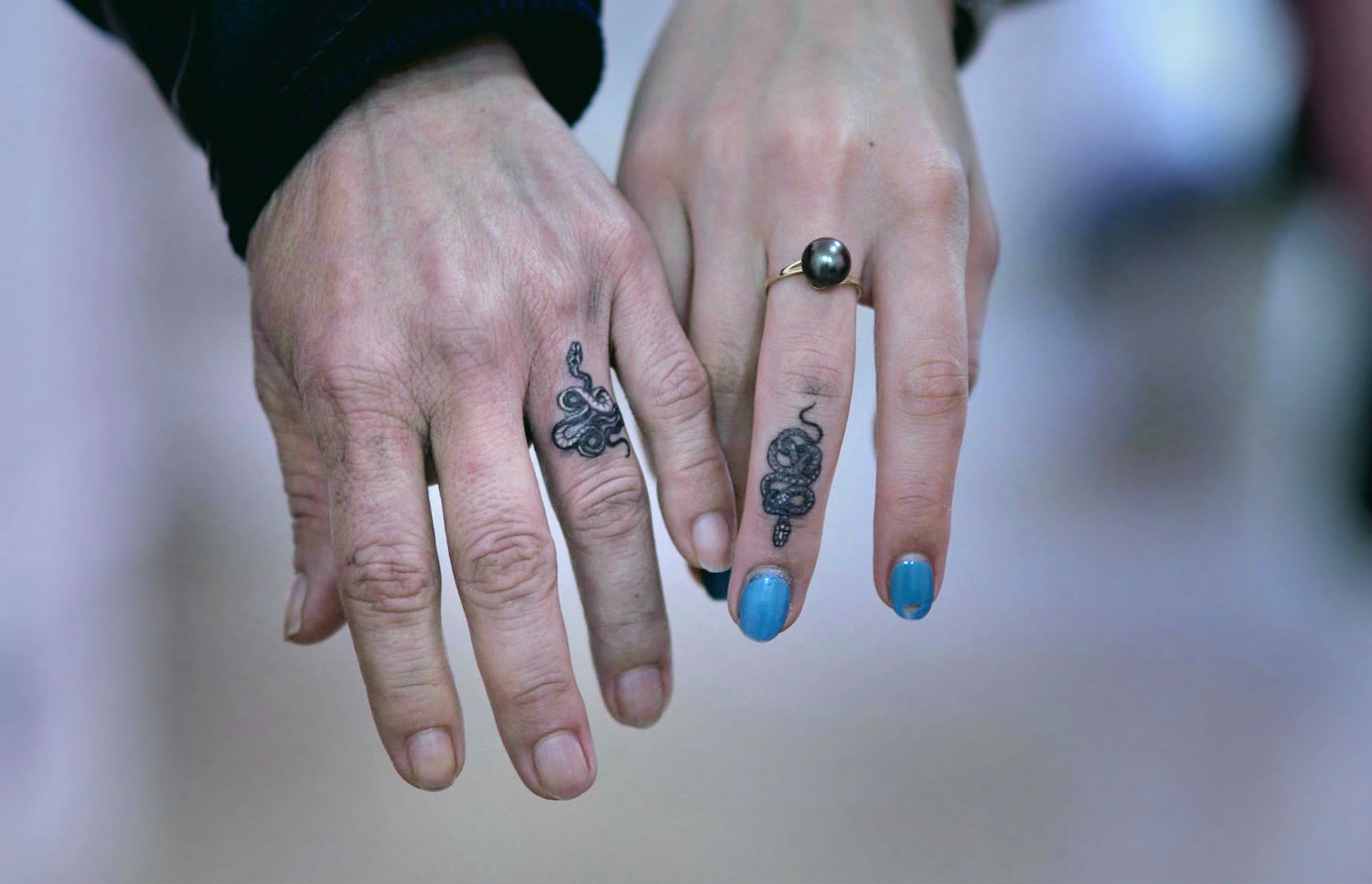 Two lovers embrace with micro snake rings, intended to degrade over time.
All designs © Mirko Sata. 
Images © Andrea Fabbian Sata