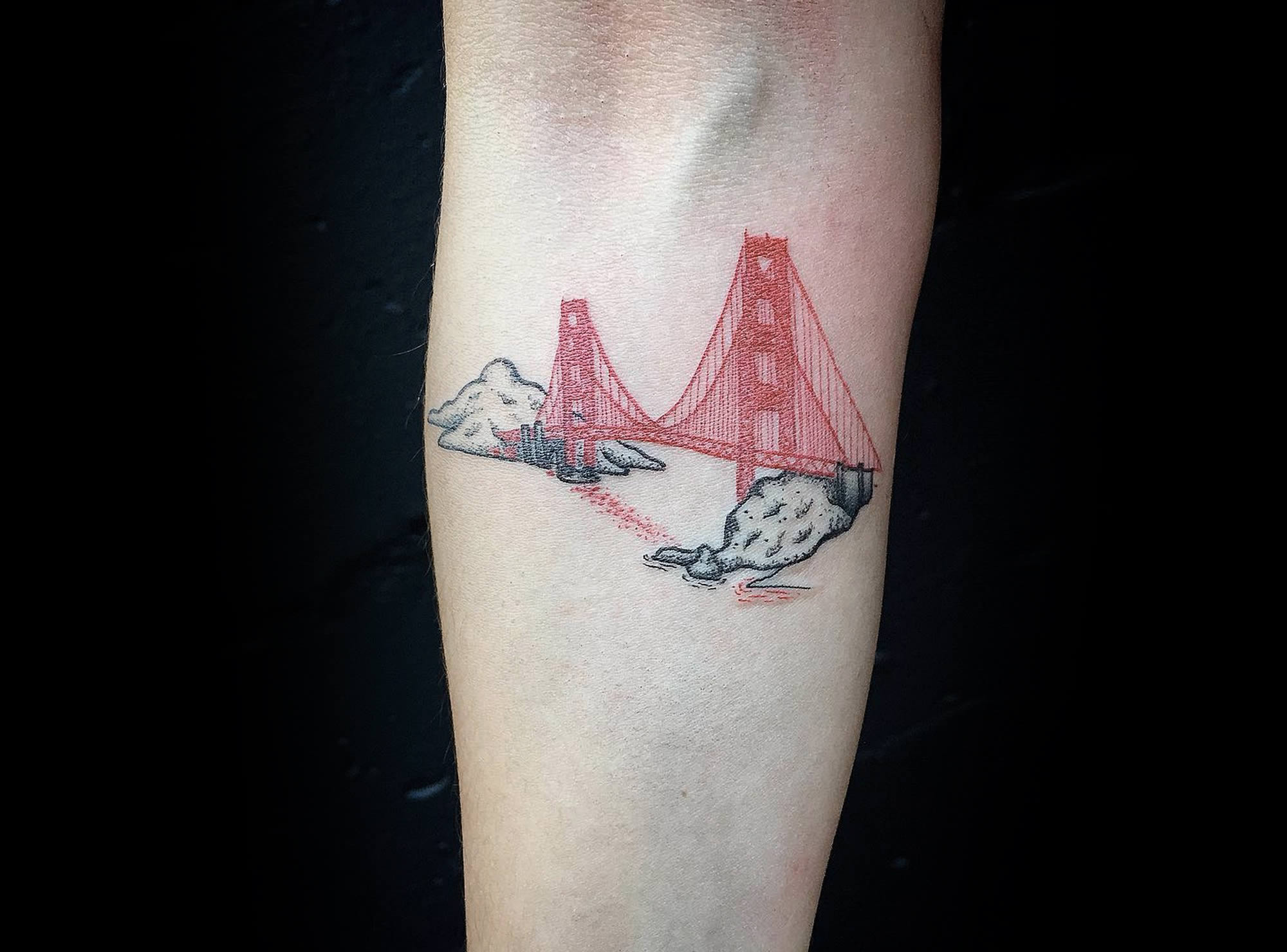 Somewhere between a bold statement and "barely there," the single needle technique is broadening the realm of possibility for micro tattoos.
Whether hand poked or machine-powered, fine lines allow for more complexity in a smaller space. This can eliminate room for error, so it's a task for only the steadiest of hands. But when it's done well, the results can be breathtaking. These artists prove we no longer have to choose between tattoo detail and discretion.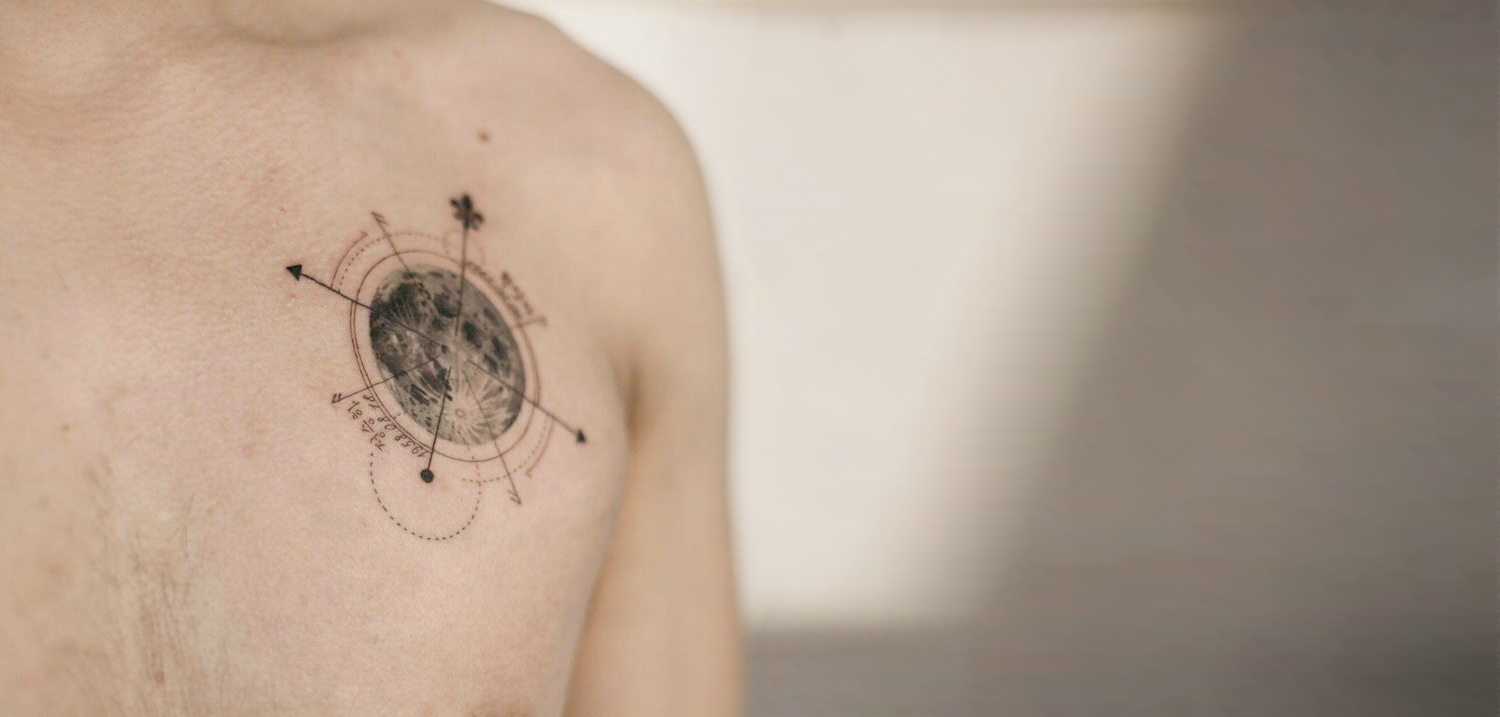 Moon compass tattoo by River Tattooist.
River Tattooist
Korean artist and graphic designer¬†River Tattooist is committed to "clean and delicate luxury tattoos."¬†With a Masters Degree in Design from Kingston University, he¬†worked as an award-winning¬†London tattooer before opening¬†Graffittoo Studio žöīžėĀ¬†in Seoul. And even though Korea's capital is full¬†of¬†competition, Graffittoo remains one of the leading shops for this caliber of micro design.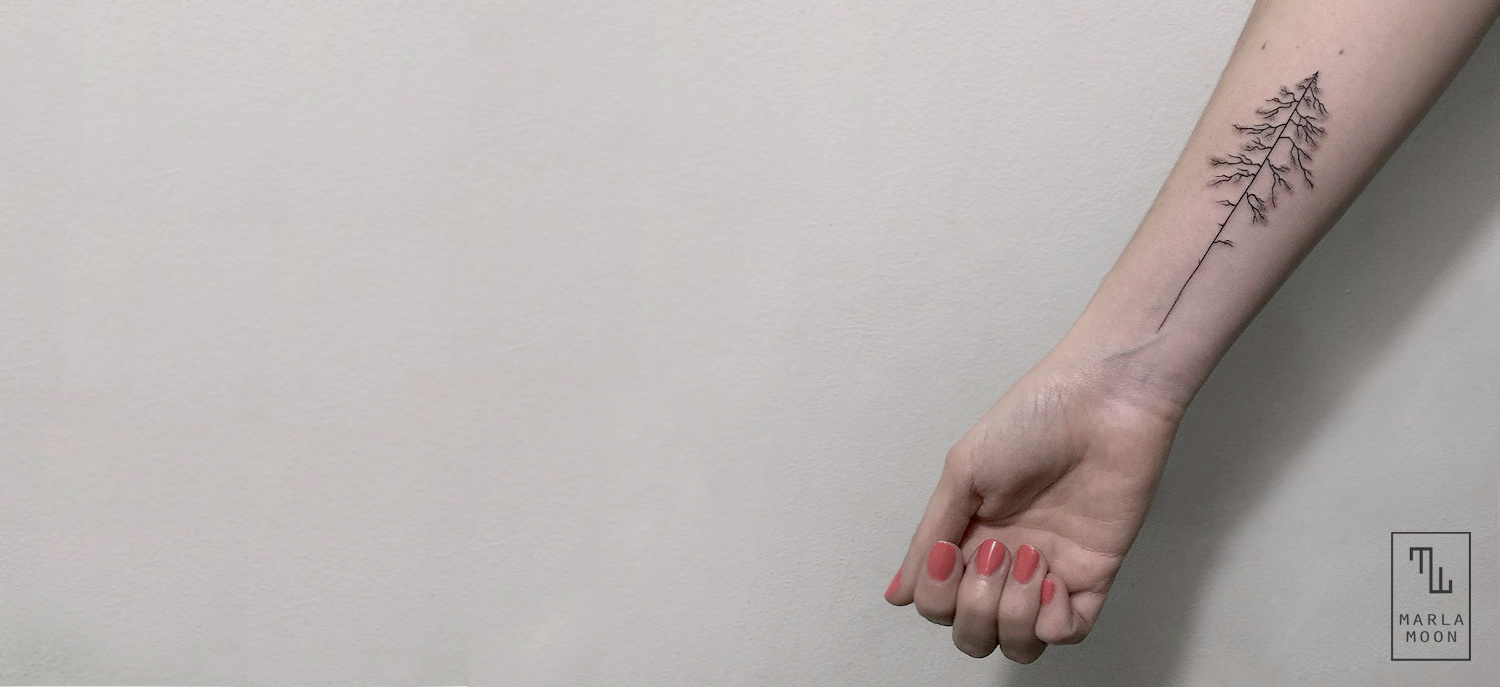 Pine tree tattoo by Marla Moon.
Marla Moon
One of Spain's top blackwork tattooers, Marla Moon, has grown this year by scaling down. Her skin engravings have incorporated the single needle technique for years, but in 2015 she's showing a deliberate and focused effort to use fine lines wherever possible.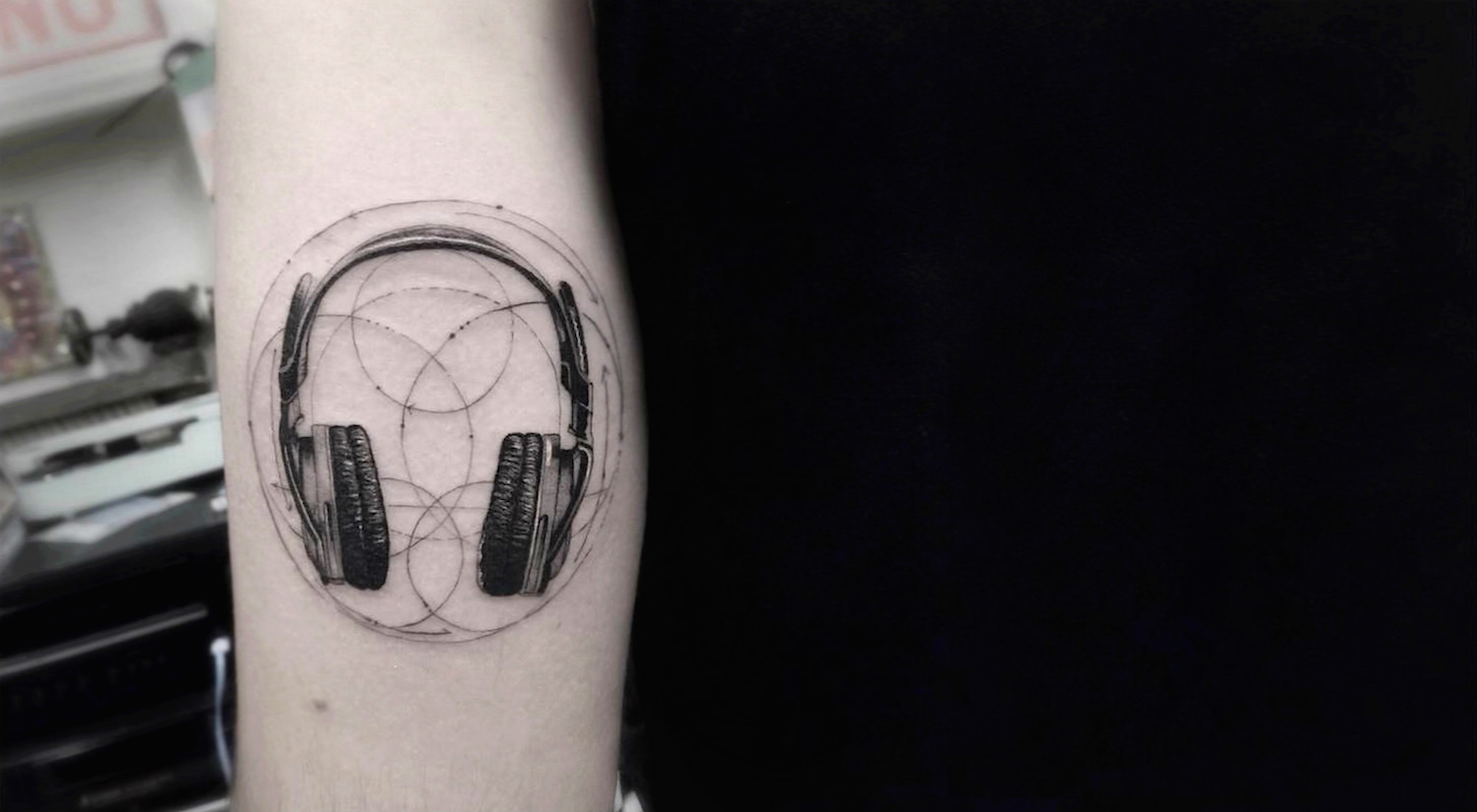 Headphones tattoo by Dr. Woo.
Dr. Woo
Single needle tattoos can't be mentioned without a nod to Dr. Woo, based in West Hollywood. His "circles-and-lines-things," as he calls them, became a global sensation last year, with tiny vectors giving a sense of movement, a static vibration. The hairline details leave negative space for the design to breathe, while still feeling closed and complete. Woo continues to challenge himself every day, most recently by incorporating realism into his work.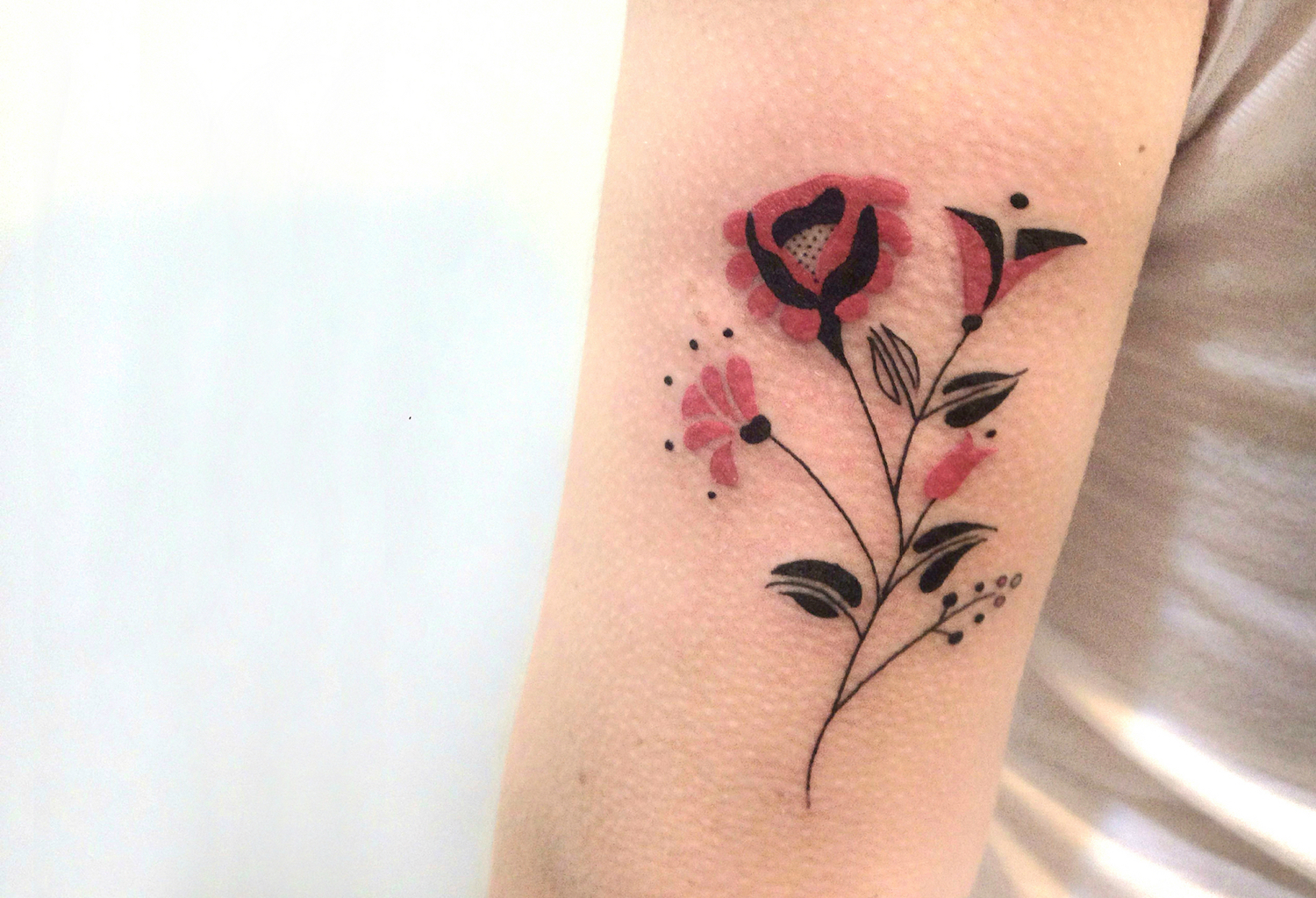 Russian flower¬†tattoo by Brunella Sim√Ķes.
Brunella Sim√Ķes
Self-proclaimed "gypsy tattooer"¬†Brunella Sim√Ķes¬†also works as a¬†make-up artist, giving her¬†a well-rounded¬†understanding of how to work with different¬†skin tones and textures. Based in Brazil, she often draws inspiration from other cultures, most recently attracted to¬†Eastern European embroidery.¬†Her portfolio is a mix of concept-driven surrealism, emotionally charged expressionism, as well as peaceful still-life designs.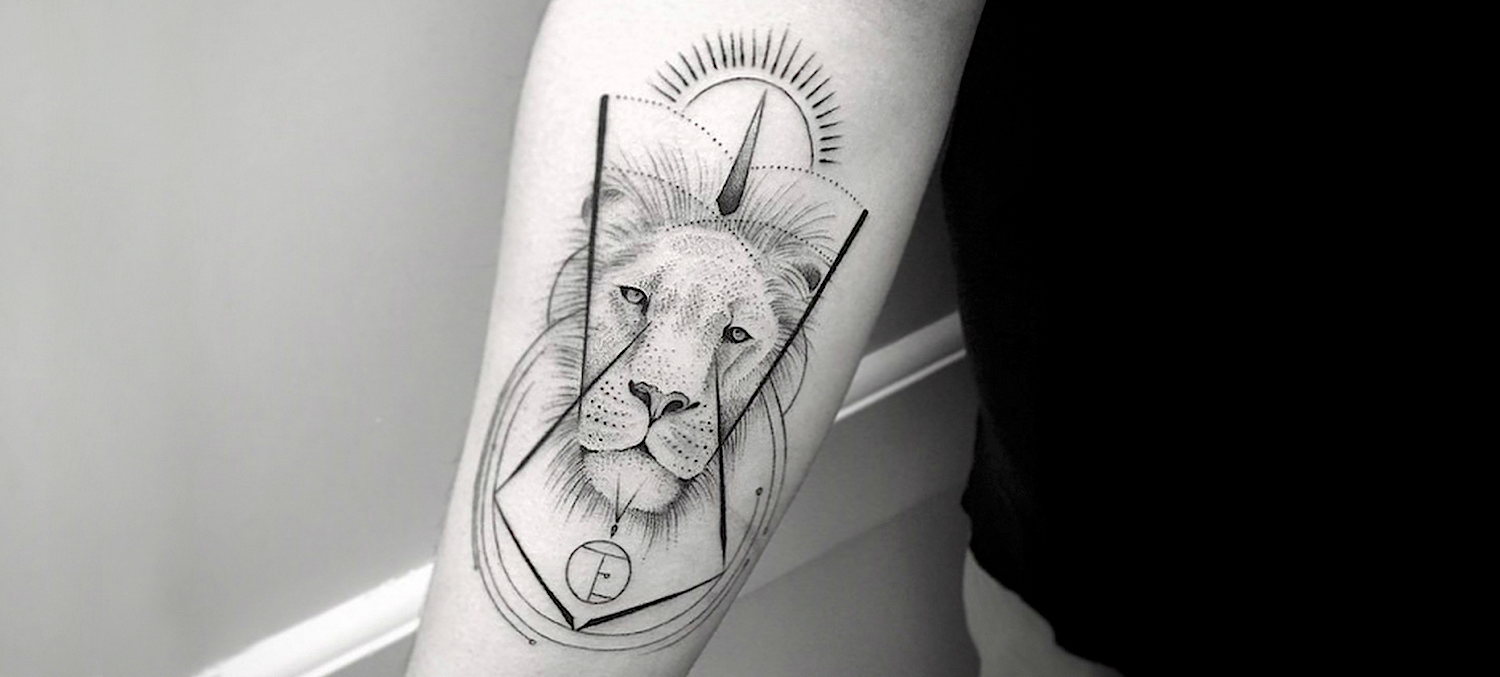 Lion tattoo by Balasz Bercsenyi.
Balazs Bercsenyi
Hungarian artist Balazs Bercsenyi combines structured geometry, intricate dotwork, and varying degrees of realism to craft his signature aesthetic. Single needle work is just one of his techniques, often using it to break up rigidity by adding movement and texture.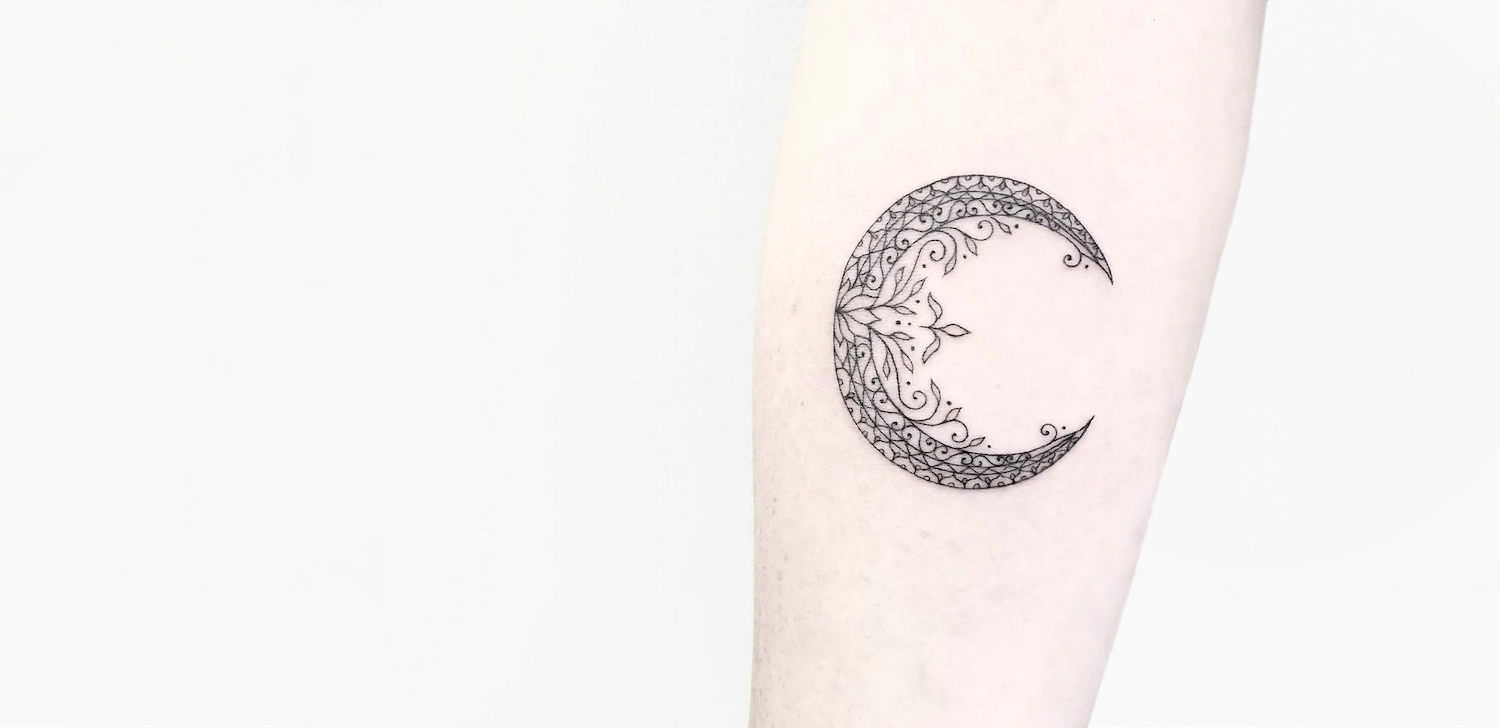 Crescent moon tattoo by Caitlin Thomas.
Caitlin Thomas
Caitlin Thomas' years of experience as a musician have found their way into her tattoos with the expression of natural rhythms: waves crashing, trees swaying, the moon rising and setting. She may be young but her voice is strong, and her skill set is advanced.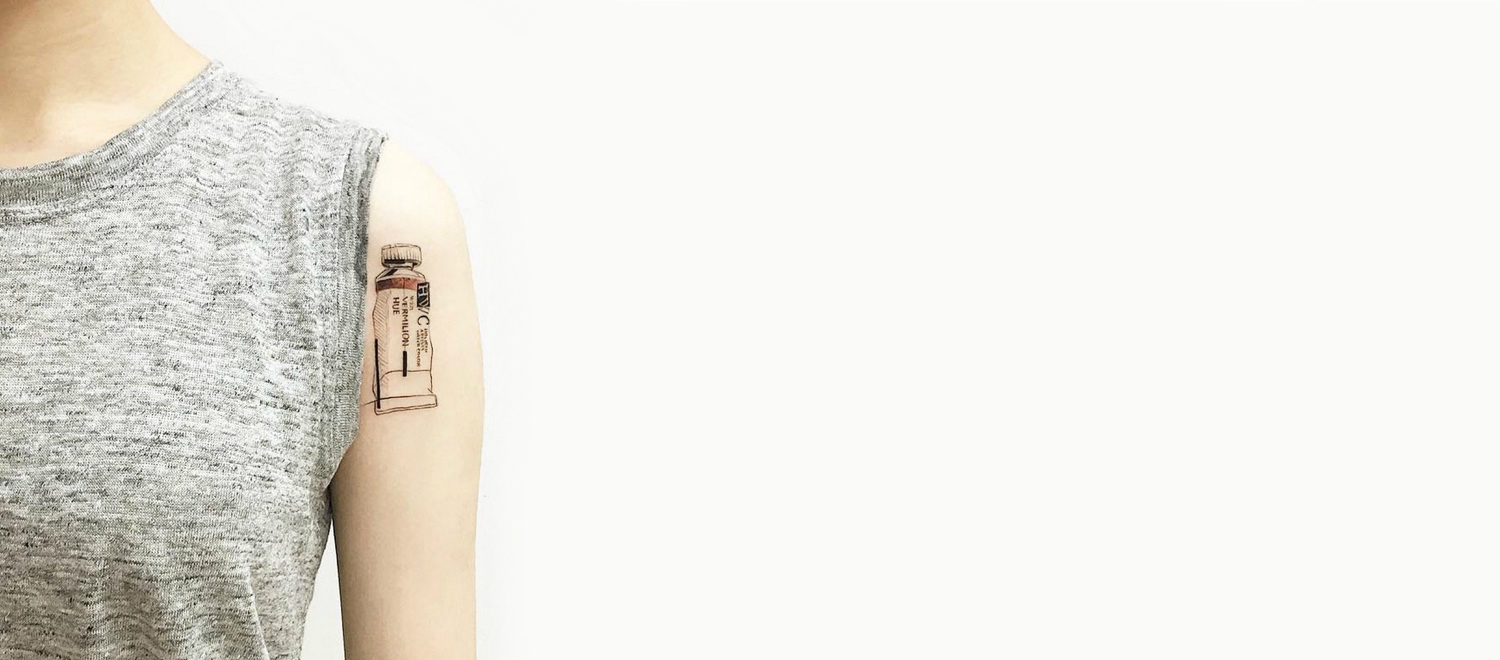 Paint tube tattoo by Banul.
Banul
A visual artist of many disciplines, Korea's Banul is a painter, photographer, illustrator, graphic designer, tattooer, and occasional model. Her work is almost exclusively fine line, with a special talent for incorporating custom fonts and calligraphy. Tattooing for just over a year, her execution is always clean and precise.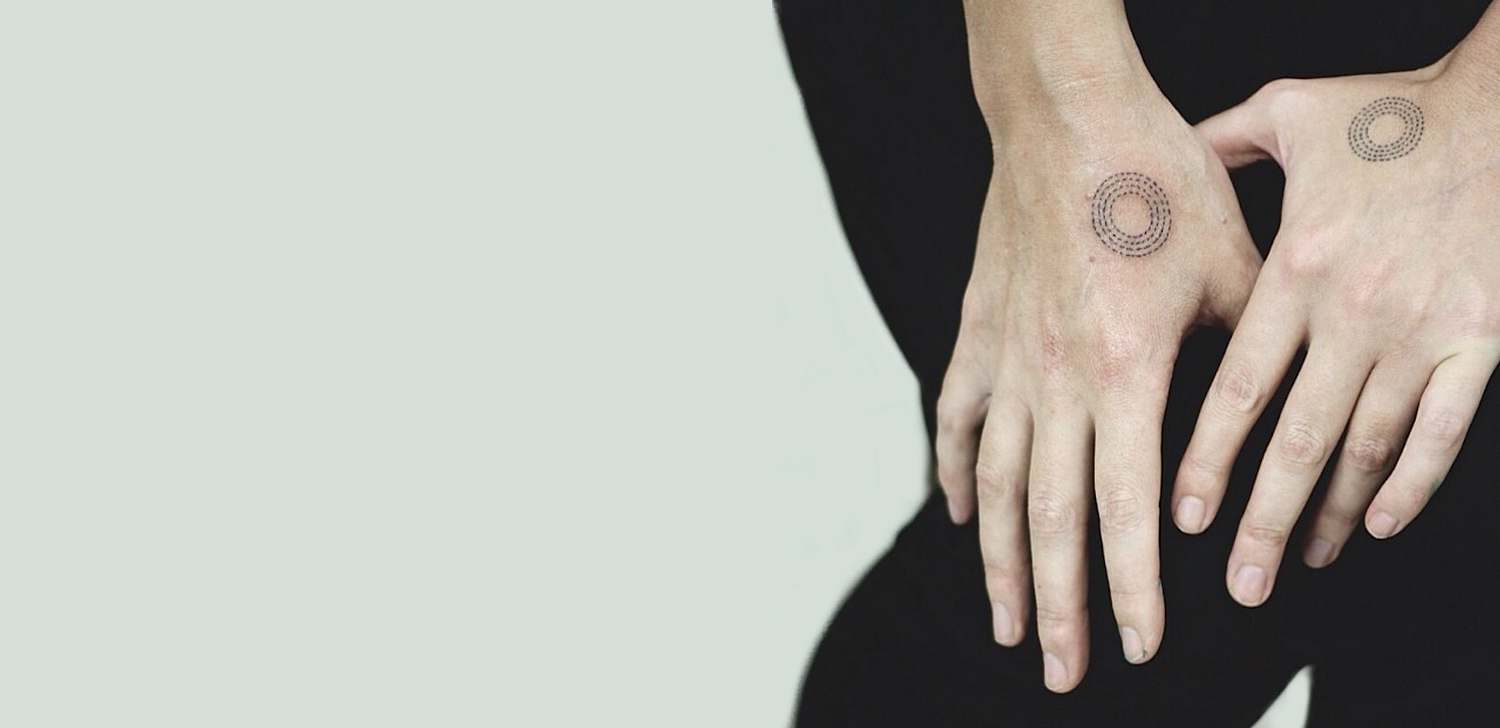 Minimal tree ring tattoos by Stanislava Pinchuk.
Stanislava Pinchuk
Ukrainian artist Stanislava Pinchuk (@m_i_s_o_) is still in her 20s, and has already been featured in fine art galleries throughout Australia, Europe and Japan. Having worked in a variety of artistic disciplines, tattooing began as just a way to barter with friends. It wasn't long before customers fell in love with her trademark minimalism, and requests started pouring in for tattoo commissions.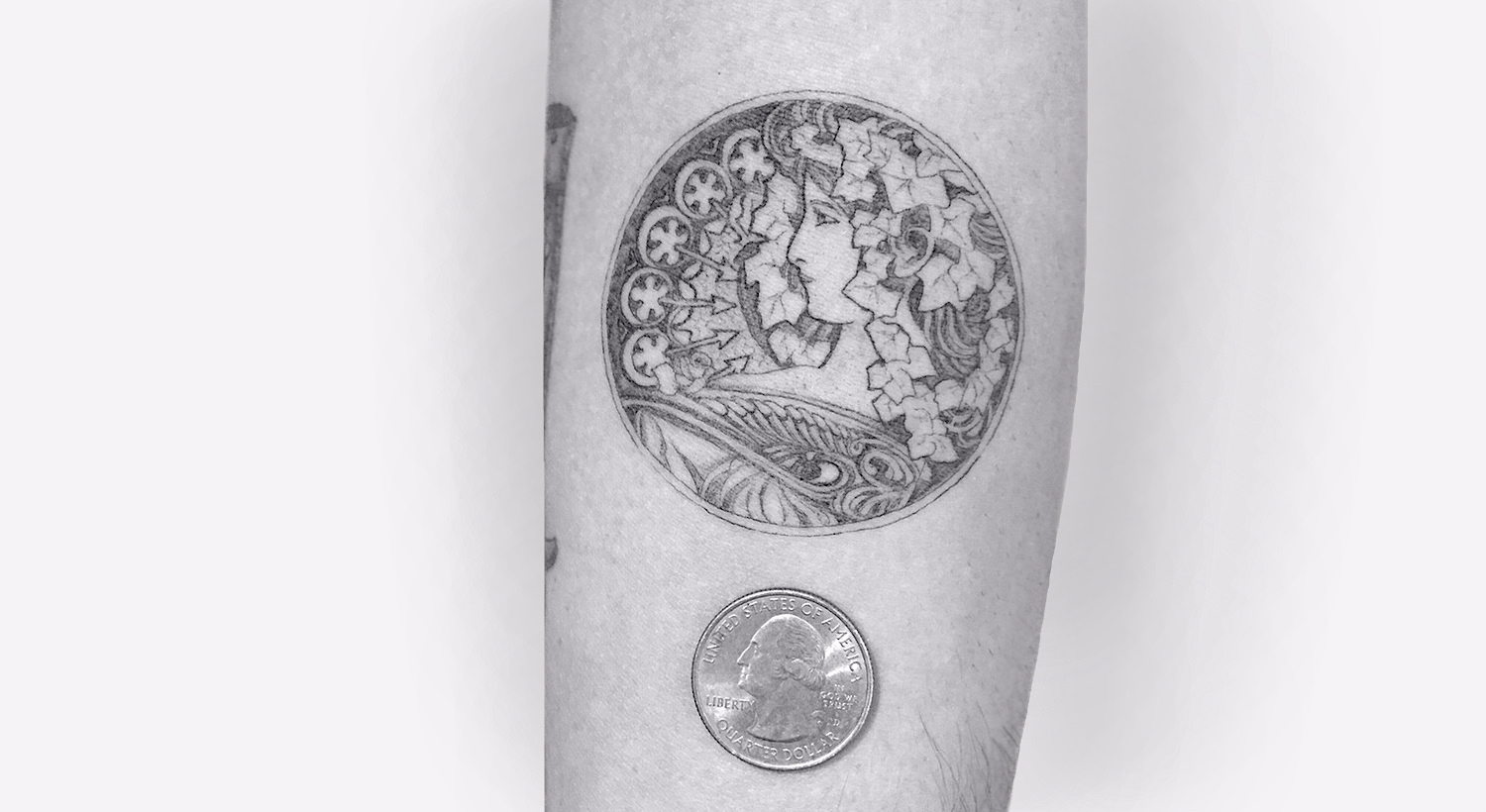 Alphonse Mucha adaptation tattoo by Daniel Winter.
Daniel Winter
L.A.-based tattooer Daniel Winter began his artistic development at the age of 11. He soon transitioned from the paintbrush to the rotary, specializing in high end, single needle tattoos. Winter credits his naturally steady hand for the ability to render fine art motifs in full detail on a canvas just 2 inches wide.
Photos © respective artists.