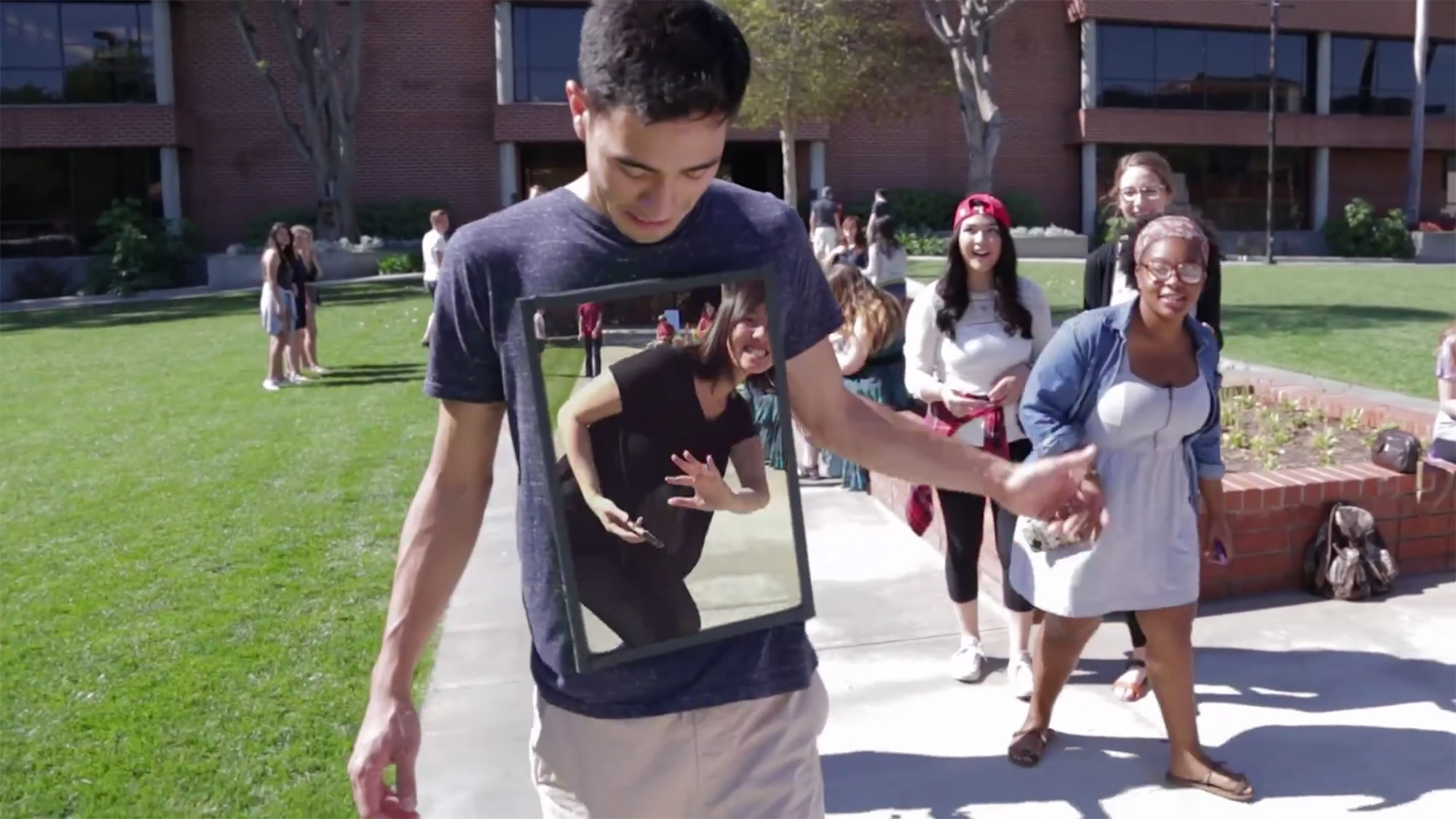 Recently there was news that Sony is doing a remake of "The Invisible Man" based on H.G. Wells' science fiction novel. Until that film gets released, let's view another "Invisible Man" directed by Vine star Zach King and his team using Sony's new Action Cam. King is famous for his addictive 6-second videos of magic tricks, yet his latest one (view below) is a minute long showing him stroll through a college campus with a portion of his body completely see-through. The point of the visual trick is not revealing how it is done, but you can find out interesting facts about the production of it at Sony's "Never Before Seen" website.
"Invisible Man" is part of the Sony Action Cam campaign that will be releasing 20-very-cool-films by various filmmakers and artists to celebrate the "never before seen." Ranging from artistic experiments, documentaries to sports adventures. See three other movies here.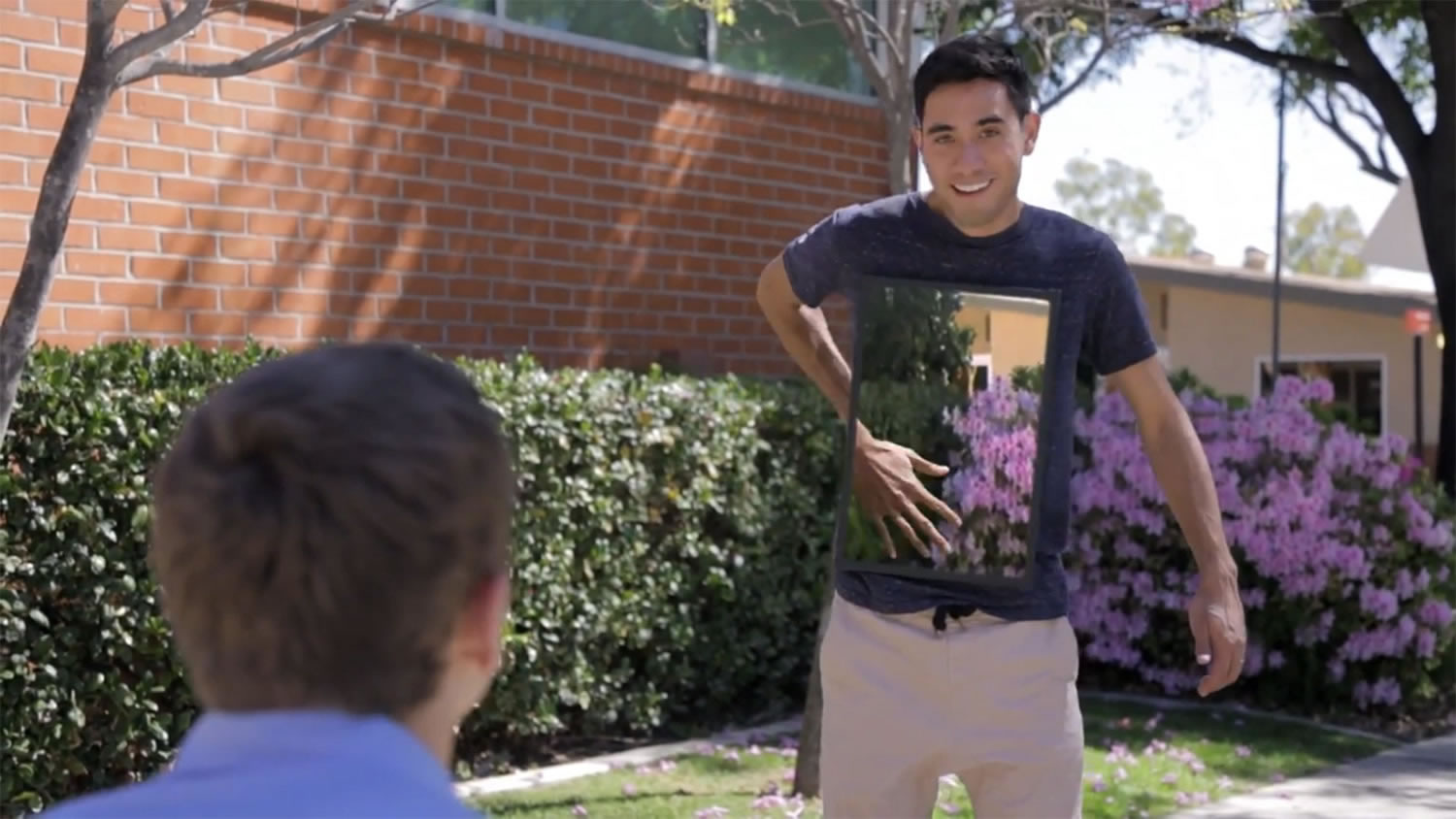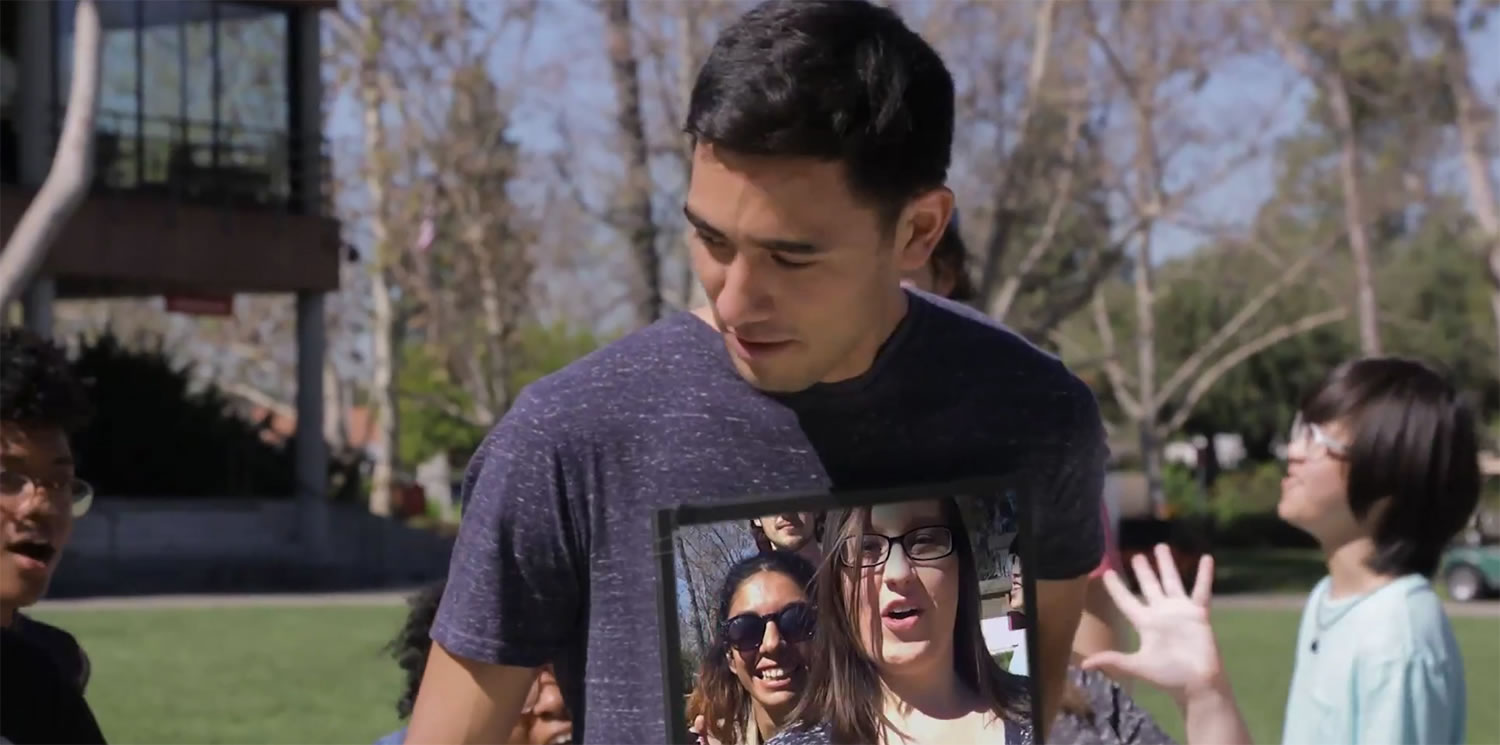 If you are curious to know more about Sony's Action Cam, it includes 4K quality footage, 170º ultra-wide-angle shot, advanced steady shot (suitable for radio-controlled helicopters and more), high-quality sound with wind noise reduction, built-in GPS, splash proof, and live-view remote allowing you to operate camera through a wrist-mounted accessory.
Images and videos courtesy and © of Sony.

SPONSORED via Syndicate