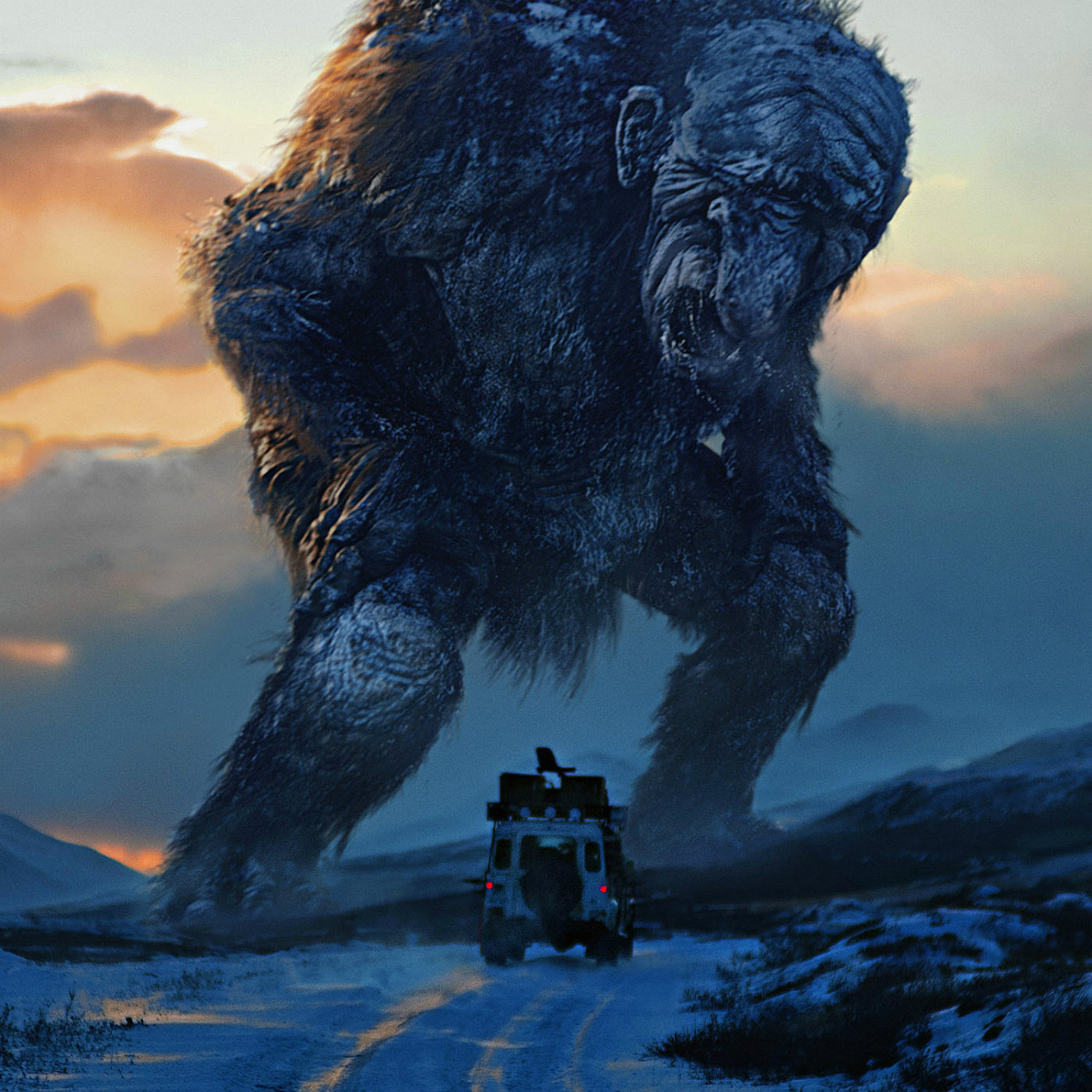 As it turns out there is more to Scandinavian cinema than just Ingmar Bergman and bleak, wintry black and white films which contemplate the human condition, religion and death. A new generation of young filmmakers are challenging old stereotypes and forging exciting new ground.
The current landscape of Nordic cinema is very exciting. Some of the most talented filmmakers working right now come from the far North. Whether they're shooting indies in their home countries or big budget dramas in the US or UK, they are making their mark. Here are 10 of the finest examples from the last couple decades.
Top: A giant troll wanders about the frozen Fjords in "Troll Hunter" (2010).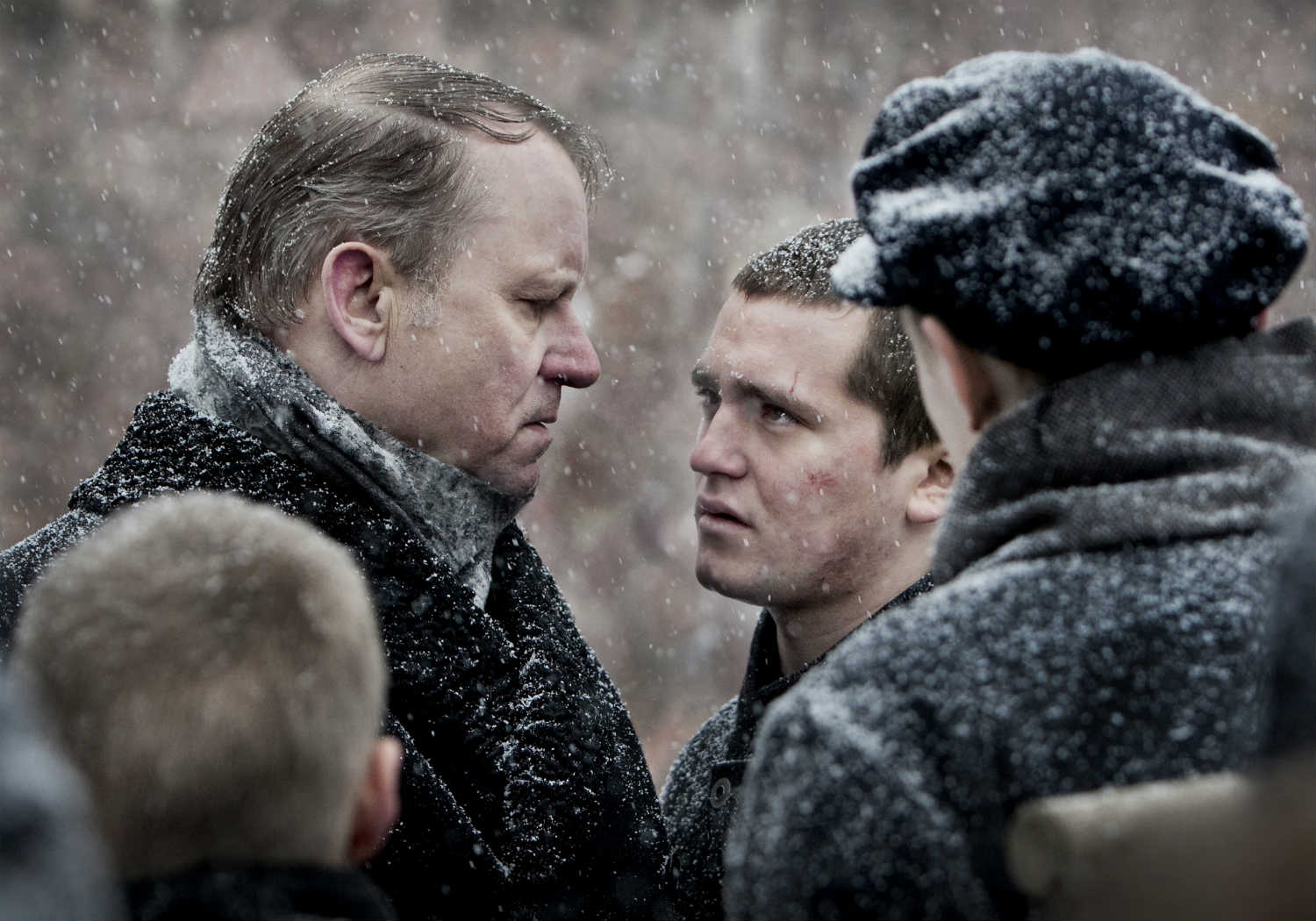 The frankly terrifying Stellan Skarsgård in "King of Devil's Island" (2010).
King of Devil's Island
This Norwegian thriller is set entirely on the infamous Bastøy Island Prison for troubled youths during WWI. It is a cold, baron place lorded over by the disciplined and ruthless warden Håkon (Stellan Skarsgård). When new inmate Erling (Benjamin Helstad) arrives he begins a rebellion amongst the other boys. "King of Devil's Island" is a handsomely shot, historical drama that gives the audience a window into a world long since past.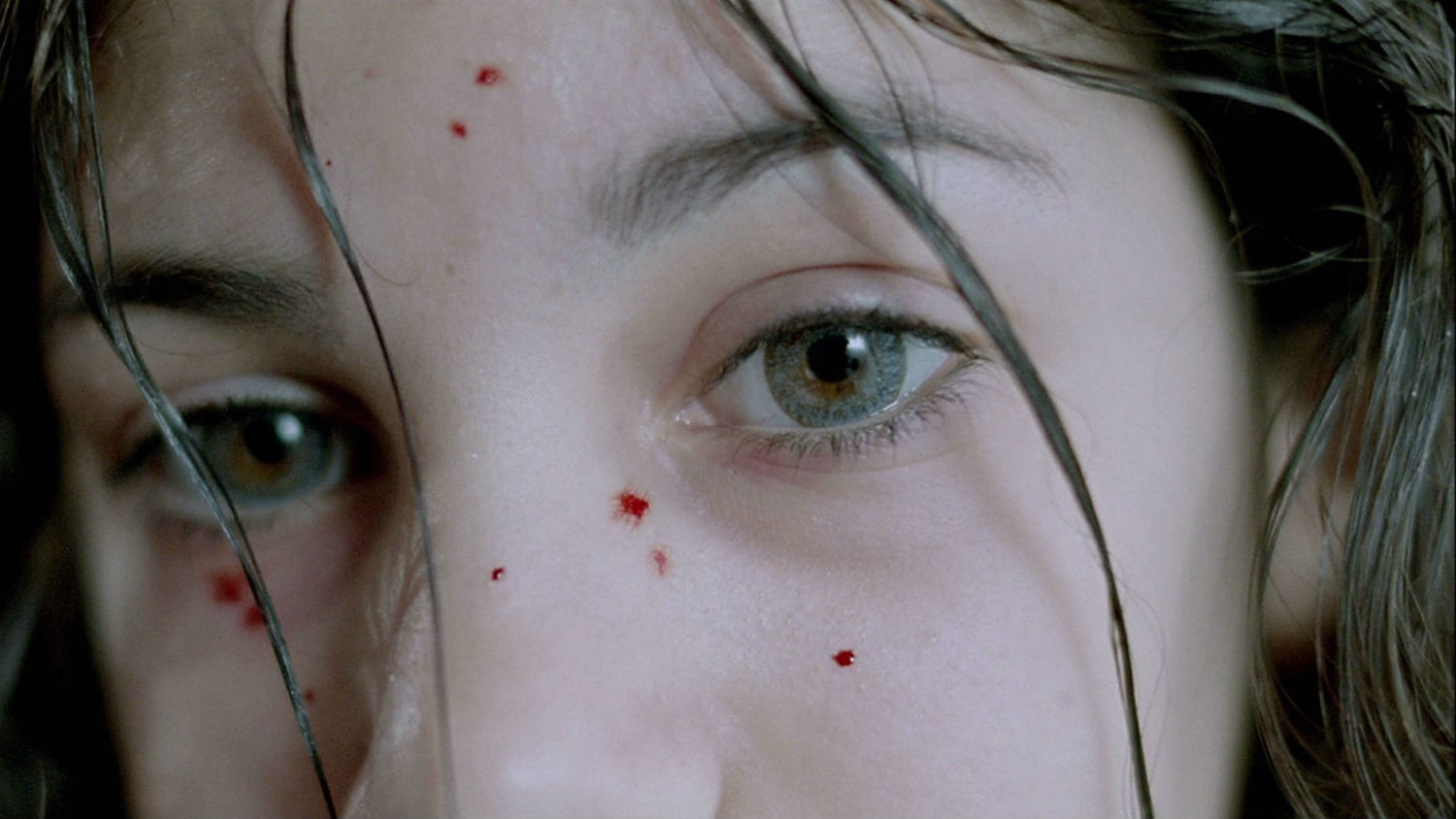 Bloody eyes are the window into your soul in "Let the Right One In" (2008).
Let the Right One In
The little Swedish horror film that spawned both a big budget Hollywood remake and a successful theatre adaptation in the UK, "Let the Right One In" also helped to spark a worldwide interest in Nordic horror with the snowy, silent streets of Stockholm offering the perfect setting for a monster to hunt. In this case, the creature is a 12 year old vampire who strikes up a friendship with a young social outcast. Bewitching and terrifying.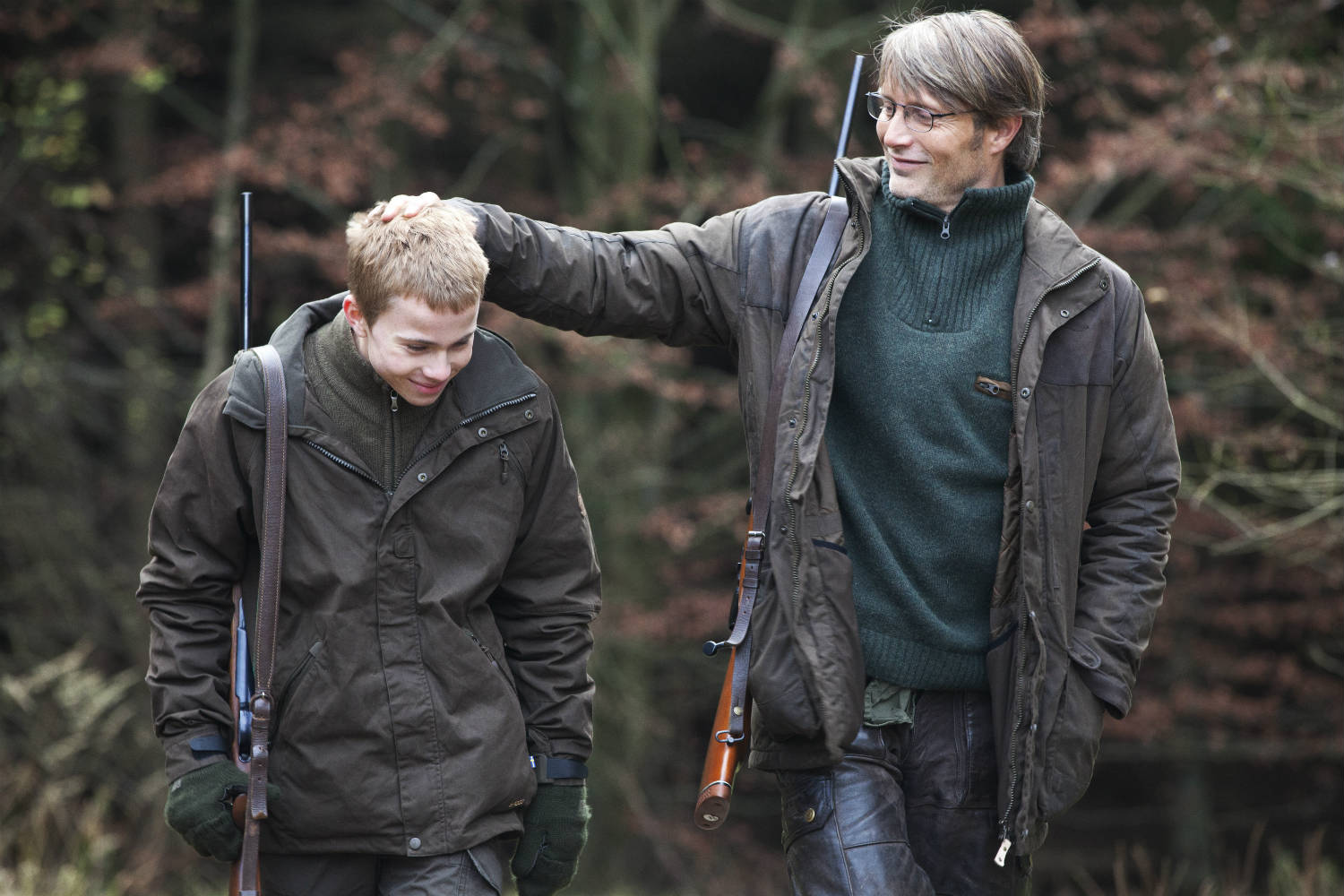 Lucas (Mads Mikkelsen) and son in acclaimed Danish drama "The Hunt" (2012).
The Hunt
Director Thomas Vinterberg is best known for co-founding the Dogme movement with fellow Dane Lars Von Trier. In this slow burning thriller a Kindergarten teacher (Mads Mikkelsen) living in a small Danish village is wrongly accused of molesting his pupil. When the townspeople find out about it, they swiftly turn on him like Frankenstein's monster in a terrifyingly realistic witch hunt.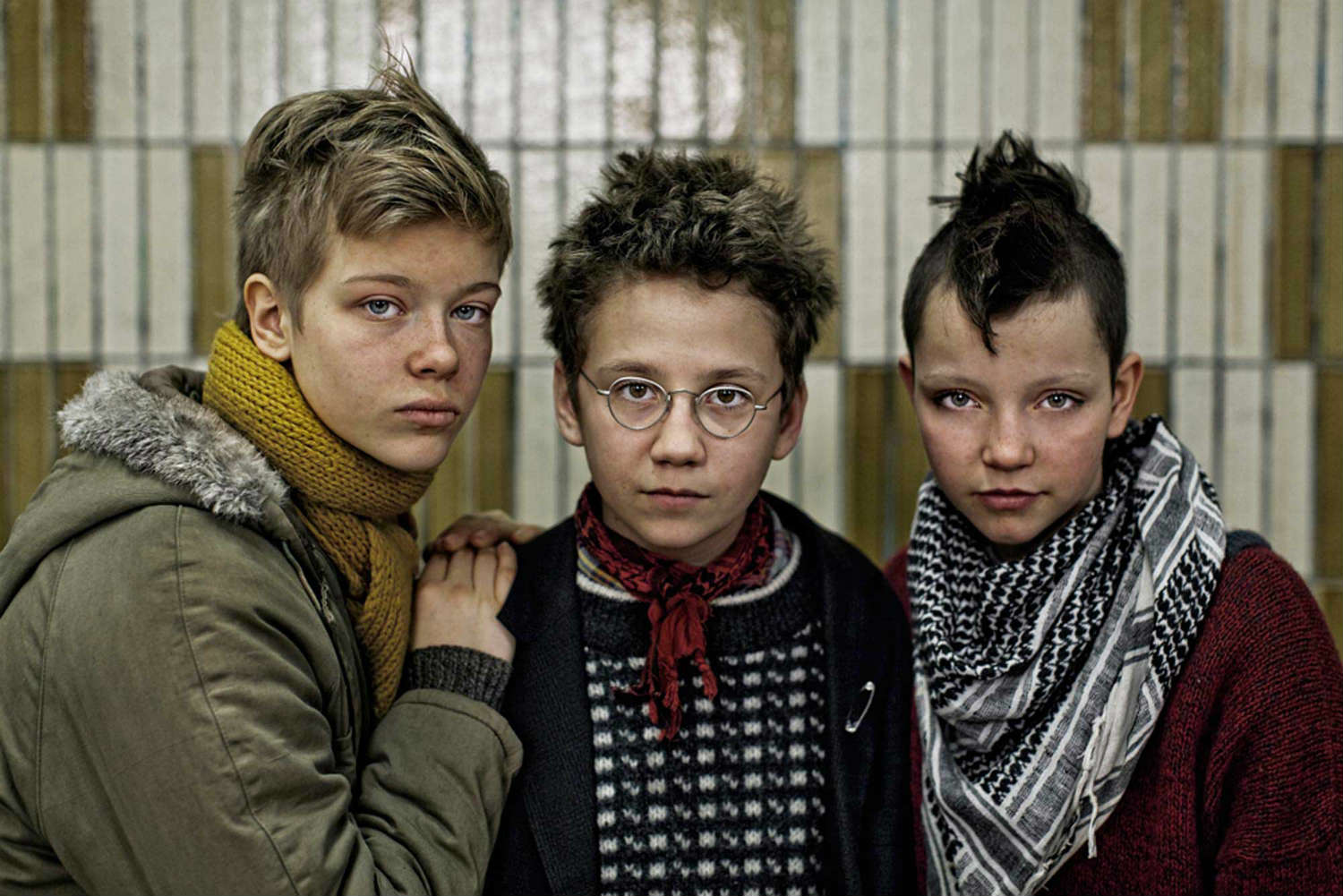 A trio of punk Stockholm teens in "We are the Best!" (2013).
We are the Best!
Lukas Moodysson has a reputation in the international filmmaking community as being a bit of a depressing Swede. But that might be about to change with his upcoming release "We are the Best!" (2013). Set in Stockholm in 1982, it focuses on three outcast girls who decide to start a punk rock band. Early buzz from TIFF has been very positive.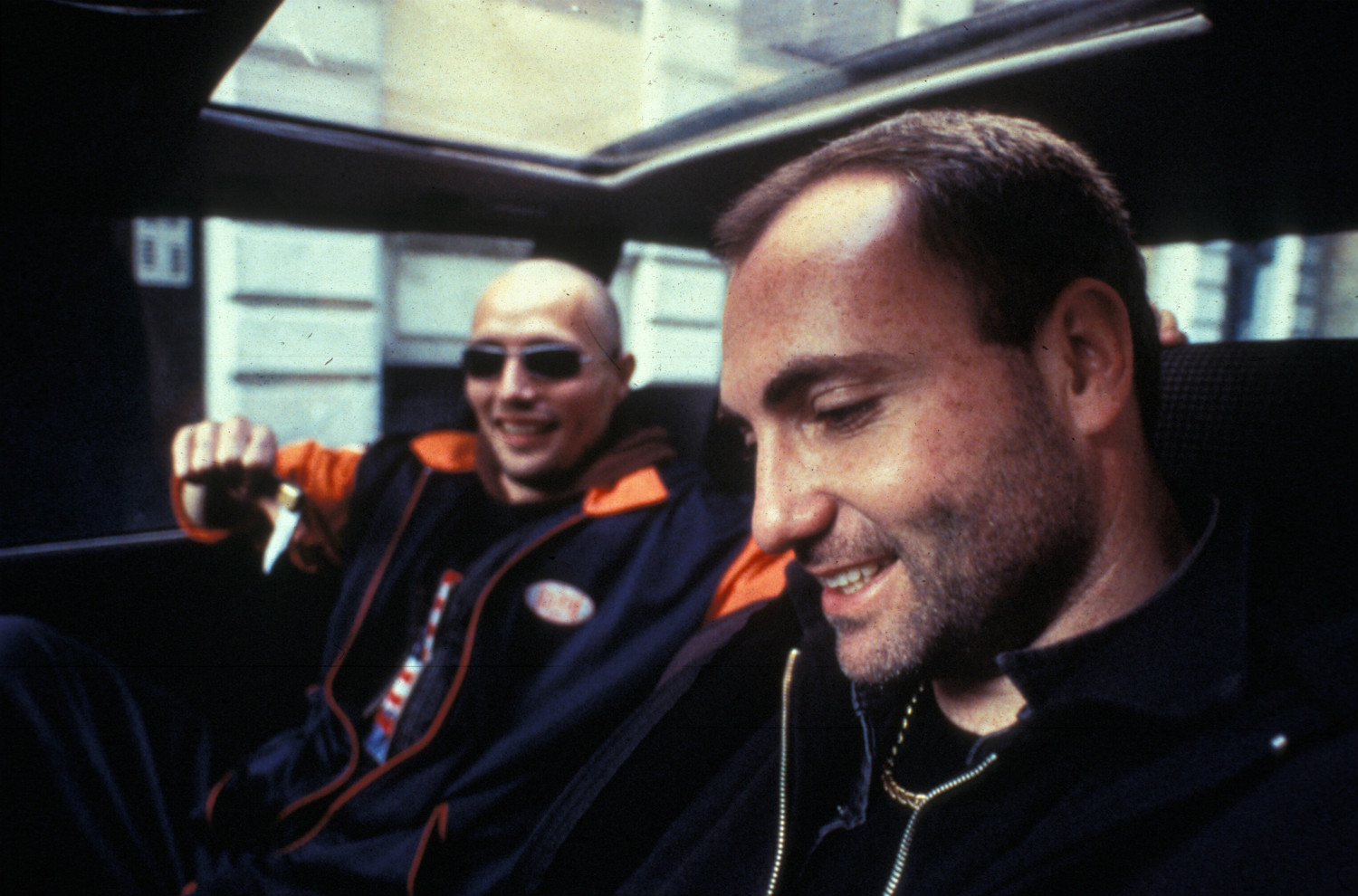 Gangster thrills and drug deals going down in the vicious "Pusher" (1996).
Pusher
The film that made Nicholas Winding Refn's name as a director of highly stylized and violent art house thrillers. "Pusher" (1996) follows the exploits of a low level drug dealer (Kim Bodnia) on the streets of Copenhagen as he tangos with the cops, prostitutes and a Serbian drug lord. It is a brutal and engrossing depiction of Scandinavia's underground drug war.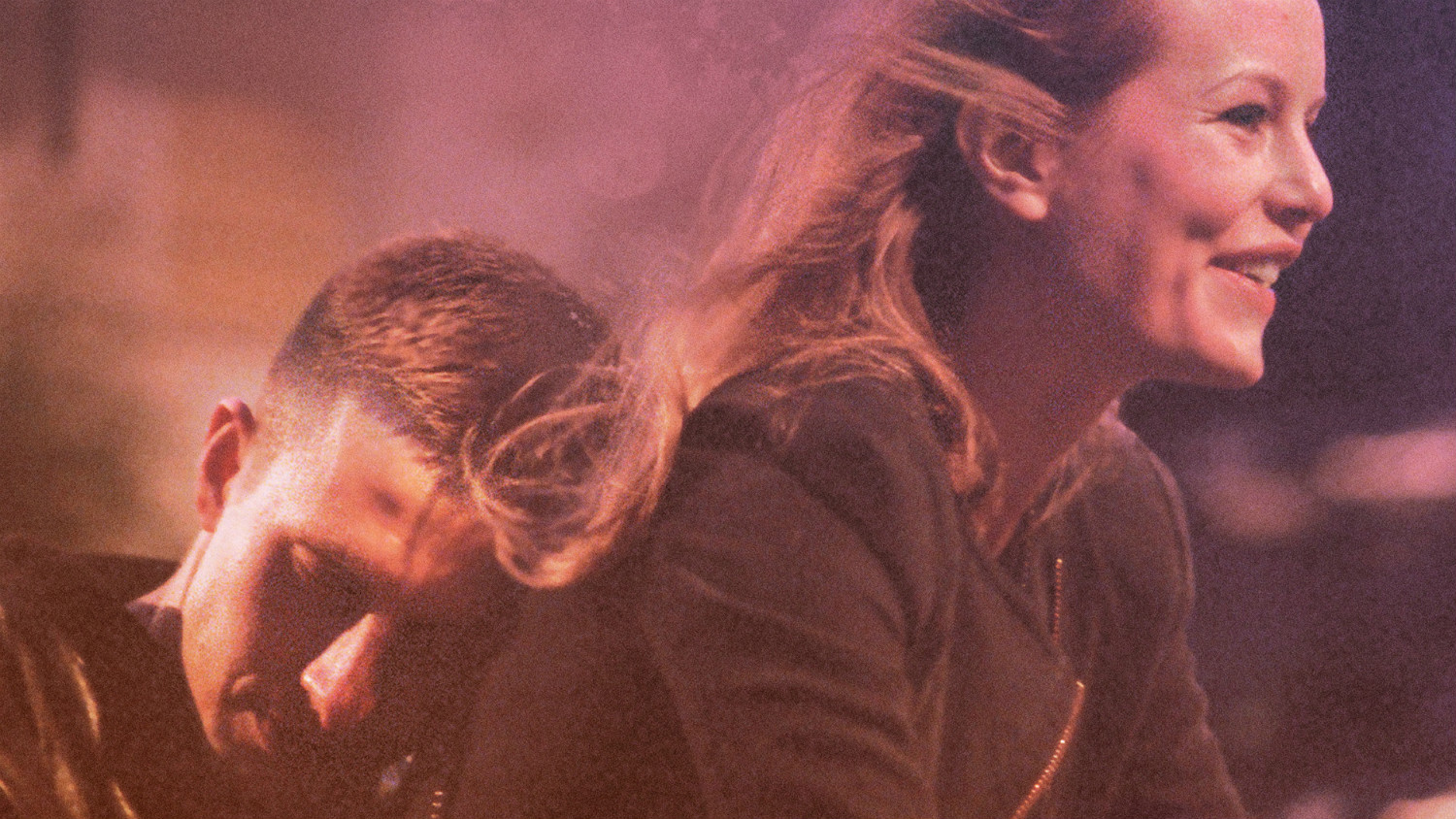 The beautiful, clever movie "Oslo, August 31st" (2011).
Oslo, August 31st
This is a film for life. It is a profoundly moving and wise drama that intelligently engages with the complexities of what it means to be human. "Oslo August 31st" spends a day in the life of recovering drug addict Anders (Danielsen Lie) as he is released from a rehabilitation centre and wonders the streets of Oslo, seeing old friends and partners. Just stunning.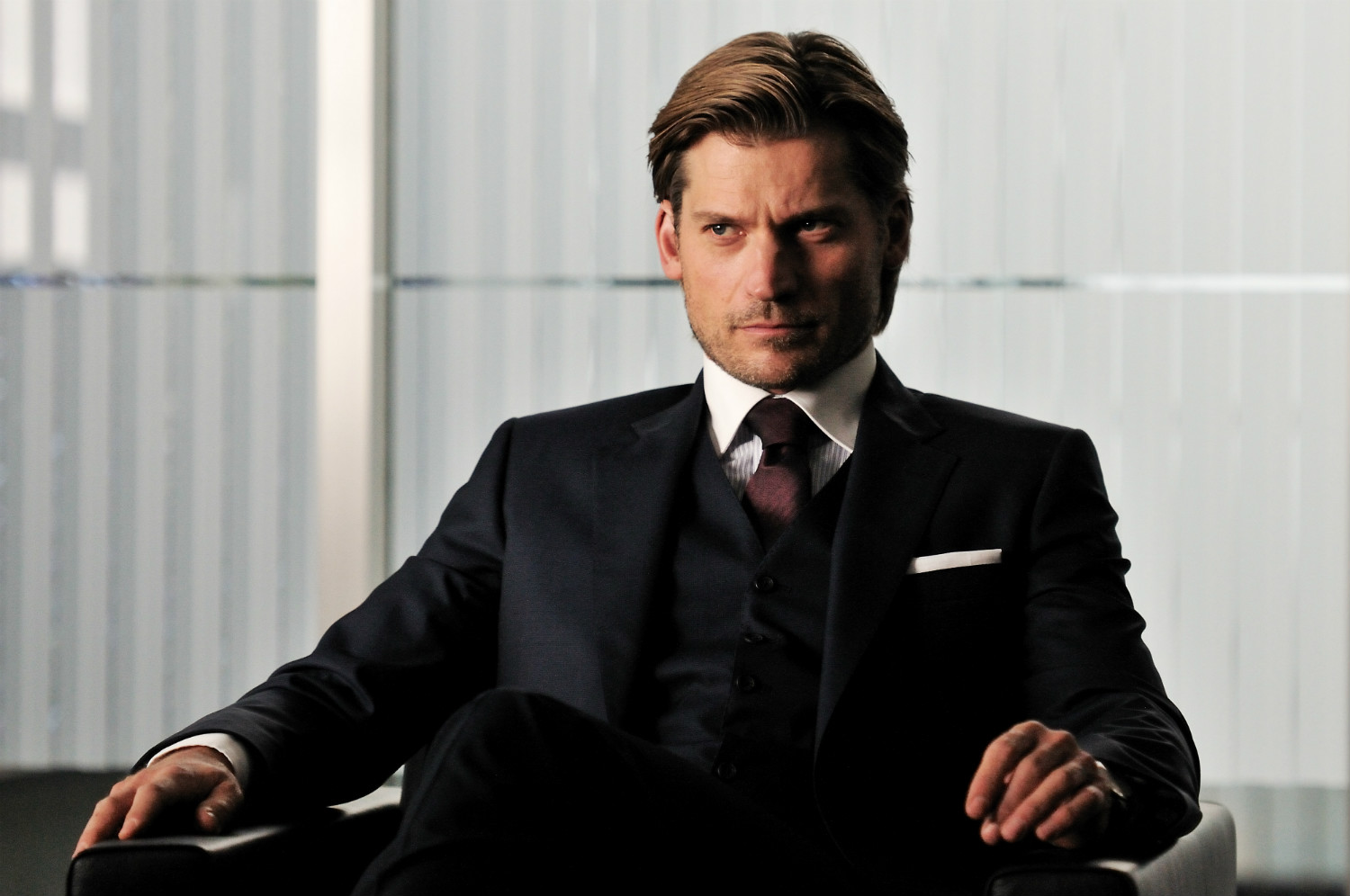 Jaime Lannister (Nikolaj Coster-Waldau) scrubs up well in "Headhunters" (2011).
Headhunters
Adapted from the bestselling novel by Jo Nesbø, this Norwegian heist drama boasts an impressive cast, including Game of Thrones's Nikolaj Coster-Waldau. Set in the murky world of corporate headhunting Roger Brown (Aksel Hennie) steals valuable paintings from his rich clients in order to fund a lavish lifestyle. It isn't long before things go pear shaped, naturally. A richly drawn out and skilfully executed Scandi-thriller.
The thrills of hunting and killing Norwegian Trolls a la "Troll Hunter" (2010).
Troll Hunter
This is a bit of an oddball film: a found footage faux documentary about a group of Norwegian college students tailing and filming a mysterious hunter who turns out to be a specialist in capturing and killing trolls. The result is a surprisingly believable dark fantasy film with some top notch digital effects. All the trolls look like they have stepped out of a book of menacing fairy tales. If you go down to the woods today…etc.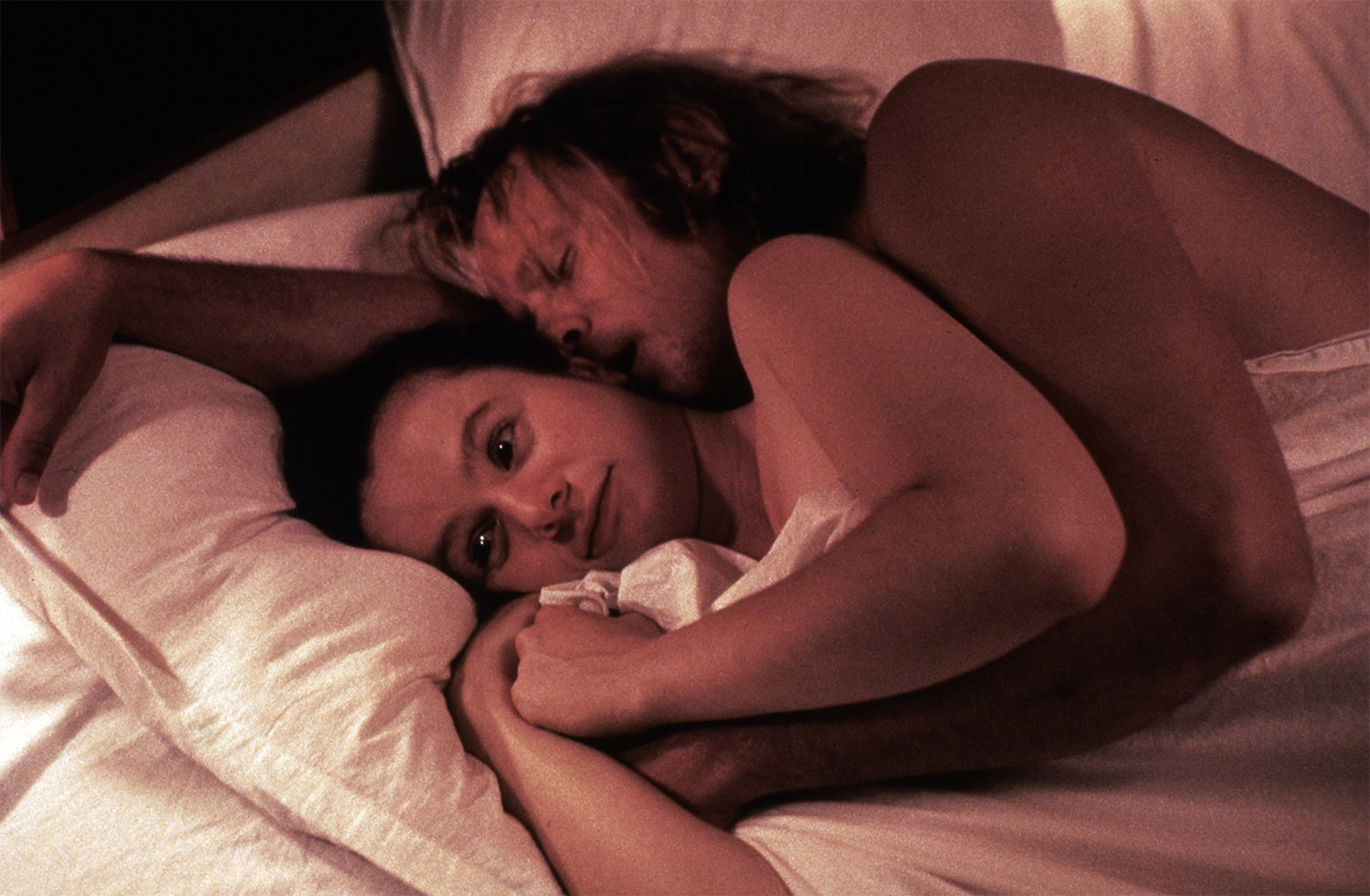 English actress Emily Watson in Lars Von Trier's "Breaking the Waves"(1996).
Breaking the Waves
Before he was known simply as cinema's leading pervert with a string of art house torture porn flicks, Lars Von Trier made this hypnotic masterpiece. Set in the remote Scottish Highlands in the 70s, it centres on a strange young woman, Bess (Emily Watson) and her unconventional relationship with her husband, an oil worker who becomes paralysed in an accident.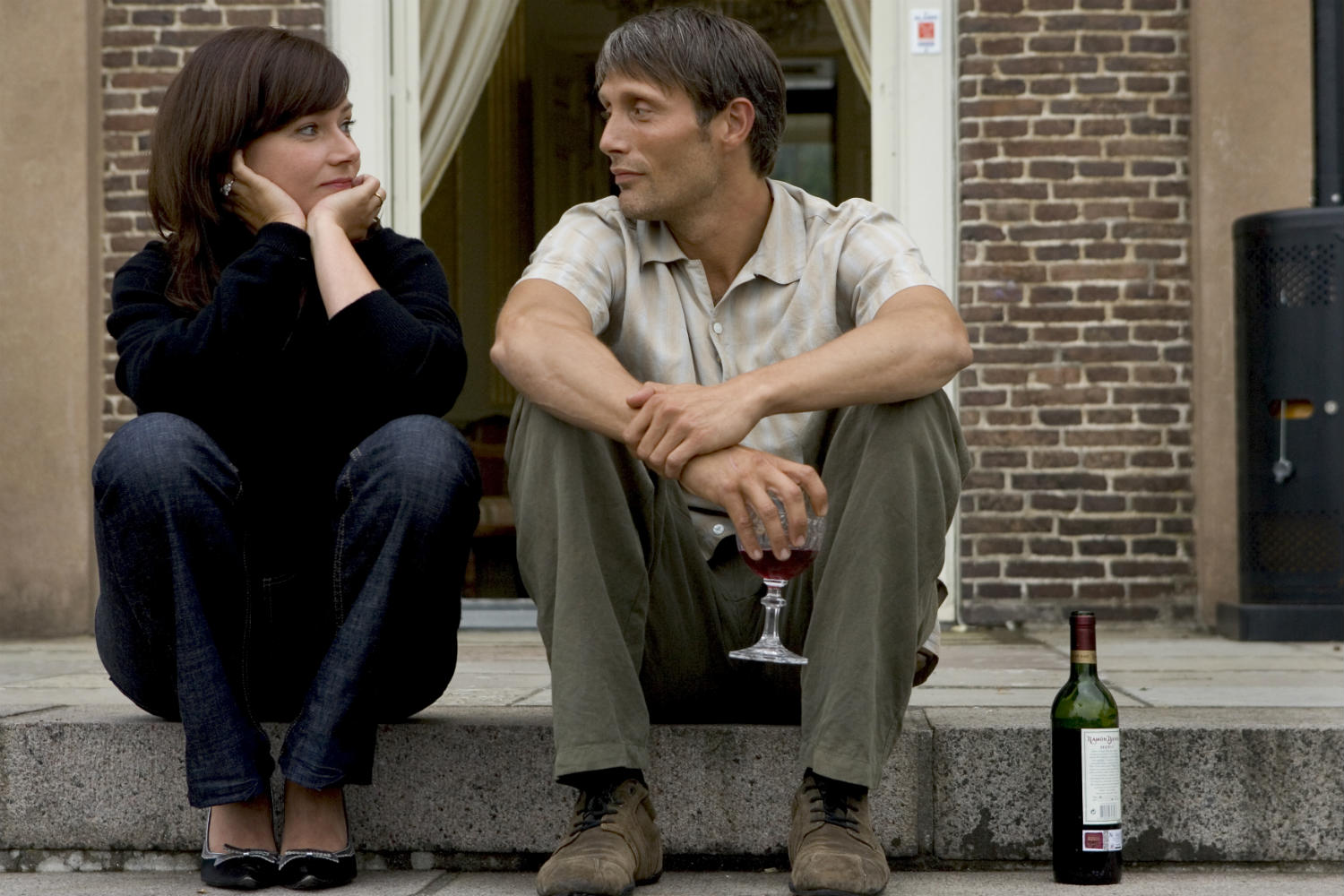 Mads Mikkelsen pops up again, this time in "After the Wedding" (2006)
After the Wedding
The acclaimed Danish director Susanne Bier has made a handful of fine flicks in her home country. "After the Wedding" is one of the best. Mads Mikkelsen stars as Jan, a manager at a Mumbai orphanage who returns to Denmark for a wedding in the hopes of securing a huge donation from a Danish businessman. But it is not long before the demons from Jan's past return to the surface in this magnetic and gripping drama.
Images © respective film studios