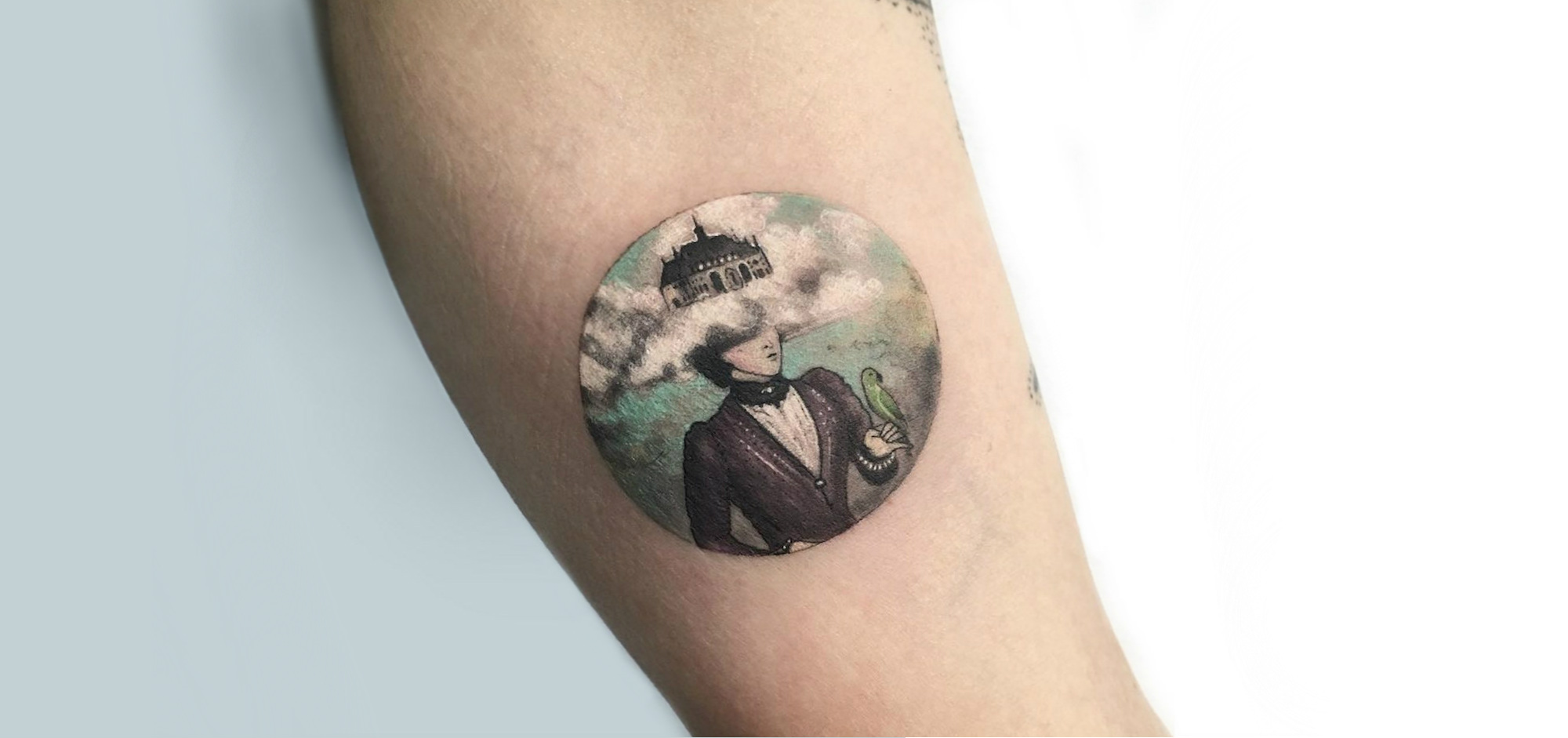 Turkish artist Eva Krbdk wants to hold the world in her hands, literally. She loves to paint big ideas with the tiniest brushstrokes. Loyal Illusionists may remember her work from last year's "10 Tattooers to Look Out For in 2015." Since then, she's grown by shrinking things down.
"Tiny tattoos heal the same way as other tattoos," she explains. Time and sunlight degrade all body art, and tightly-packed lines are the first to lose clarity. That's why she starts with the thinnest lines possible, using a machine designed for permanent makeup. "We request that our clients visit us later, so we can check the tattoo and see how it's healing." By keeping this open dialogue and being realistic about the aging process, Krbdk sets an example for how to experiment responsibly with tattoo art.
Top: Adaptation of Christian Schloe's "Castle in the Clouds" by Eva Krbdk.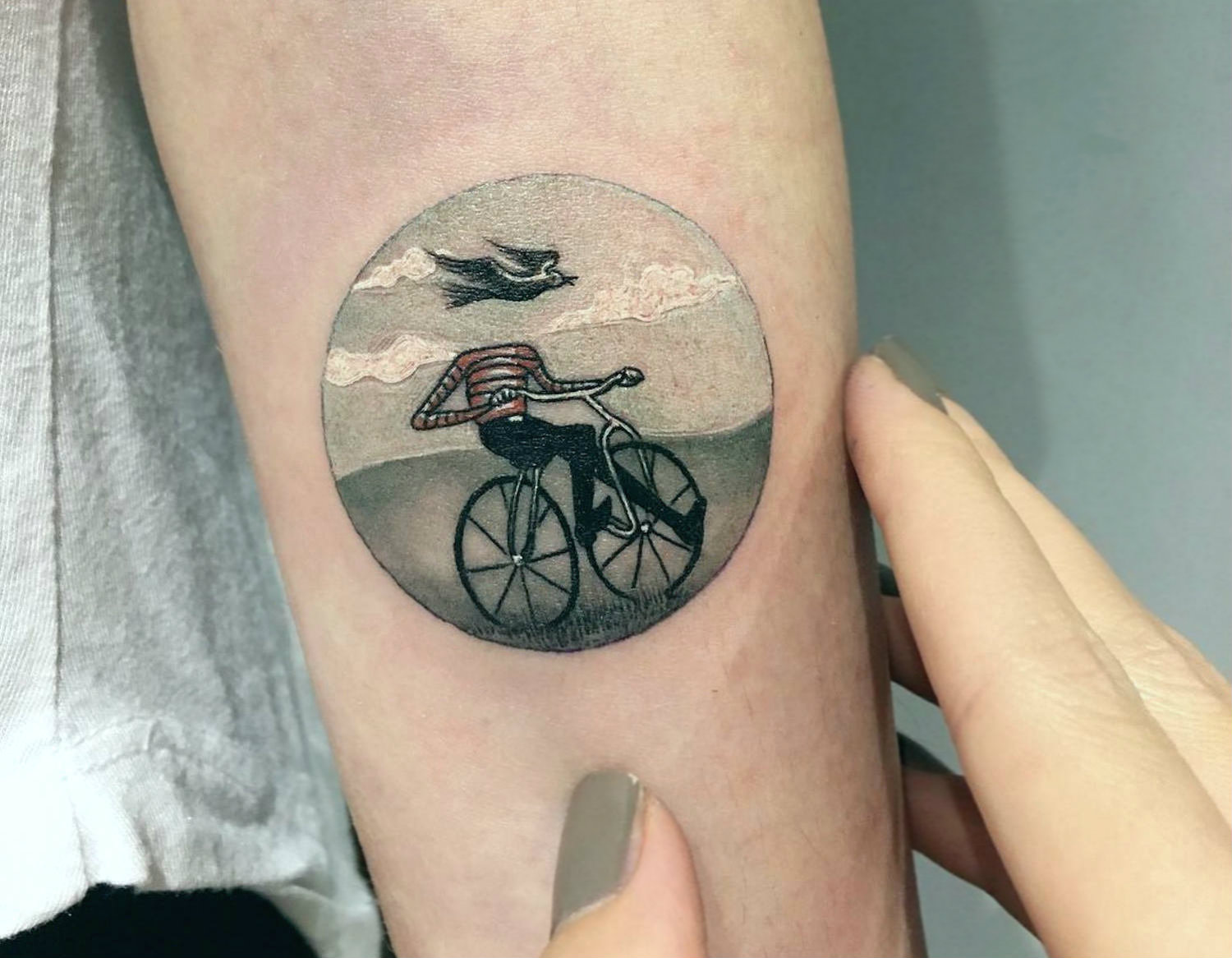 This mini design honors L.A. artist Esao Andrews' "The Rider" (2006).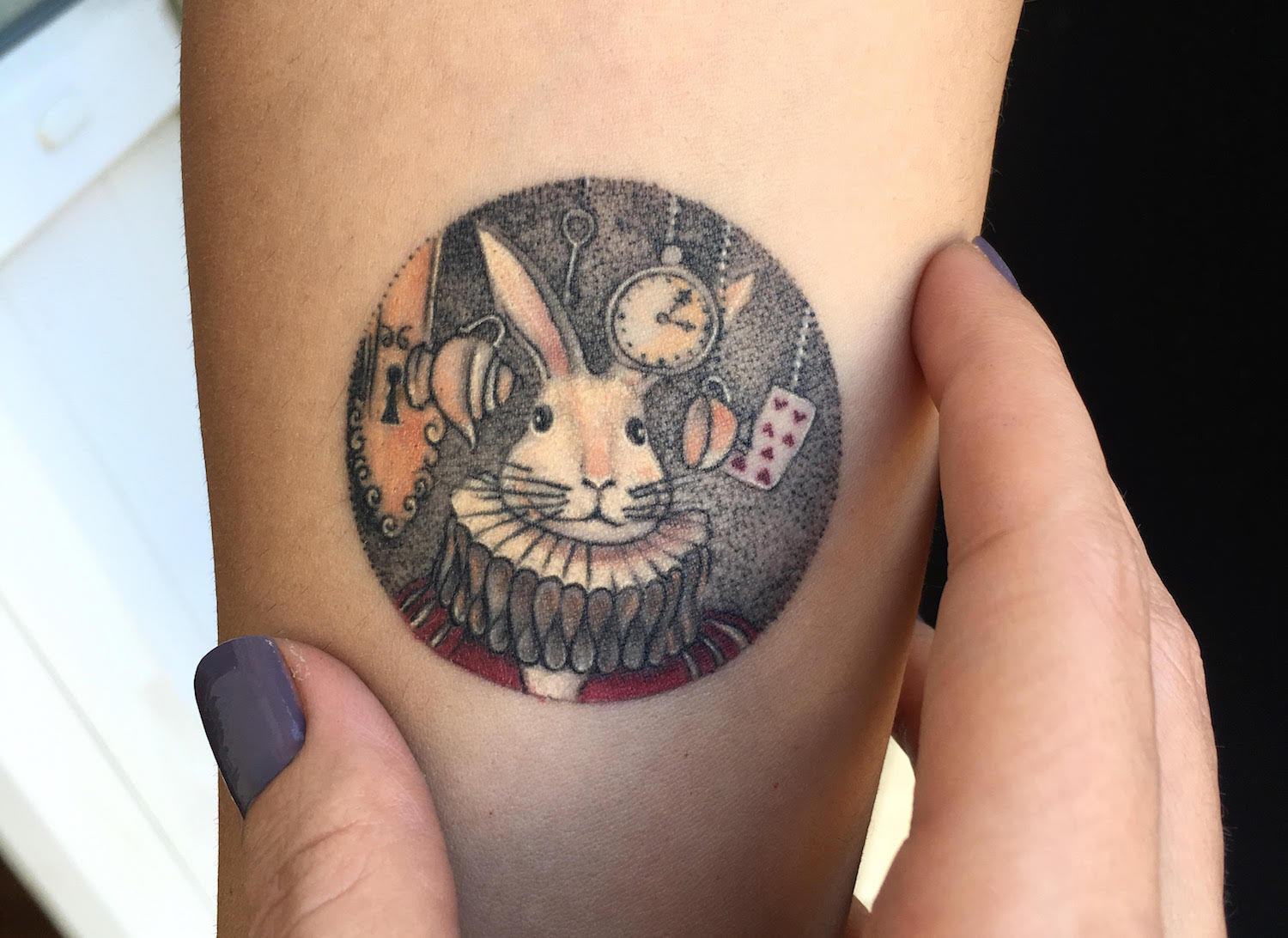 Alice in Wonderland's white rabbit is healed for six weeks.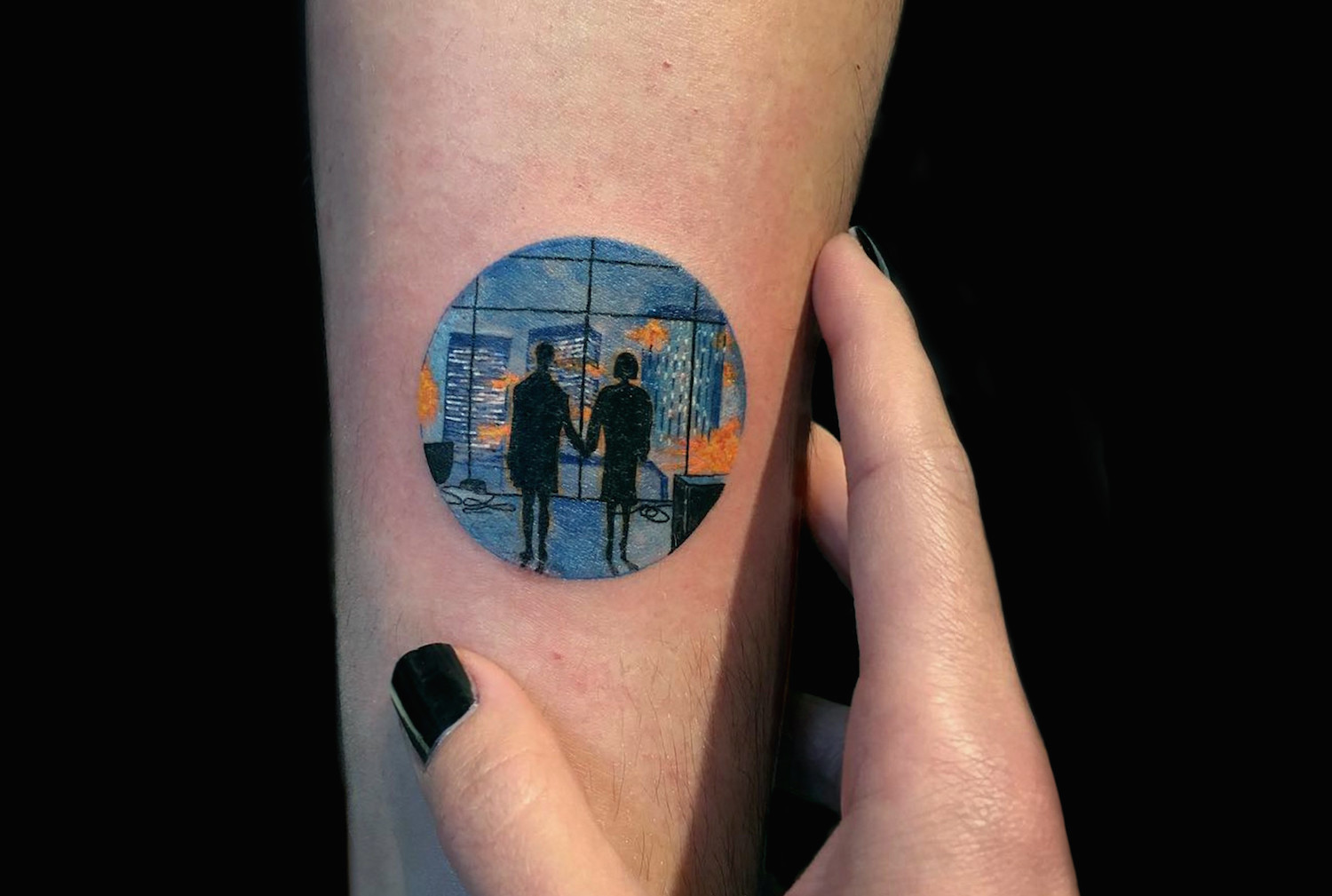 The Narrator and Marla in the finale of "Fight Club" (1999).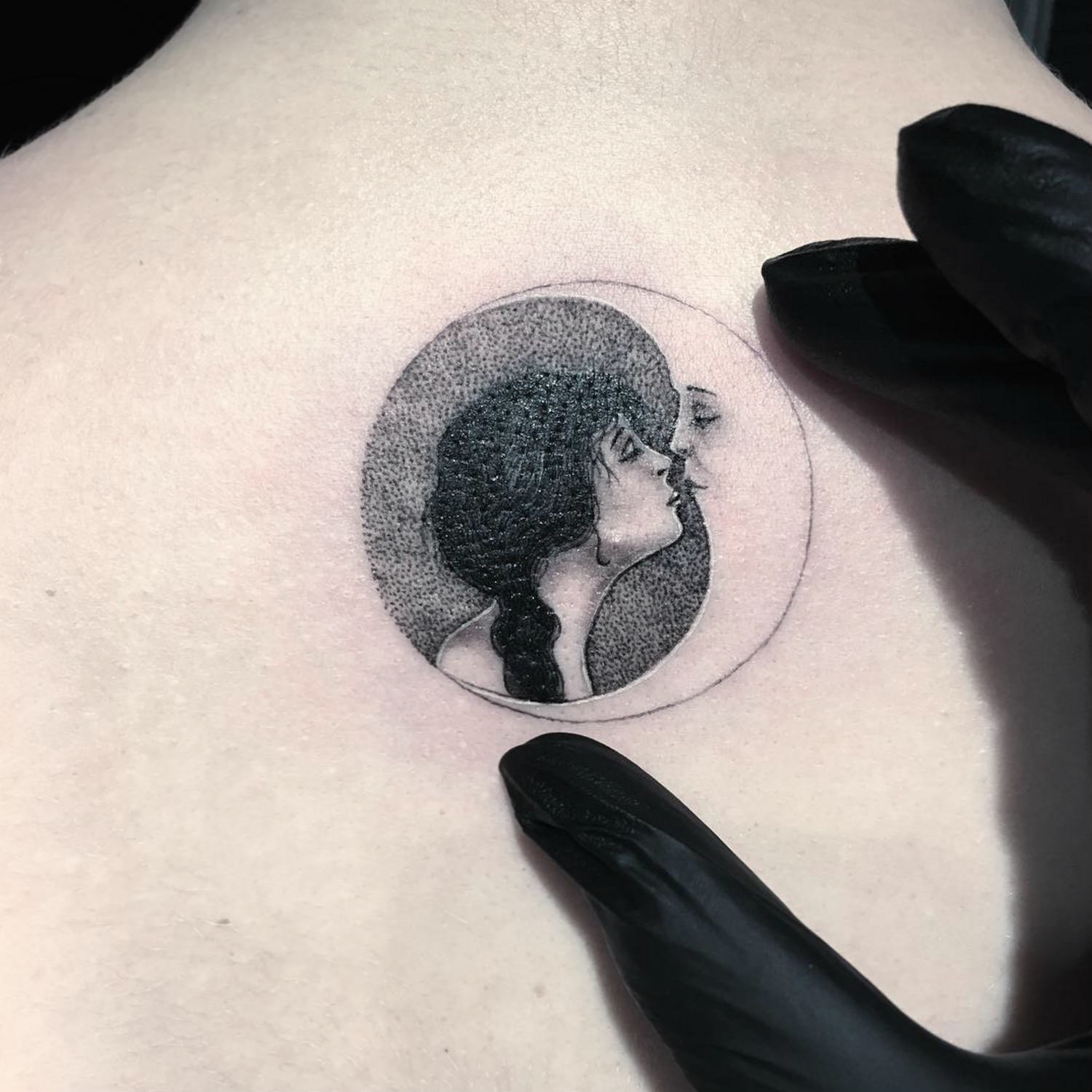 This vintage artwork can be found on Harry Kerr's Dear Old Dixie Moon songbook (c.1920).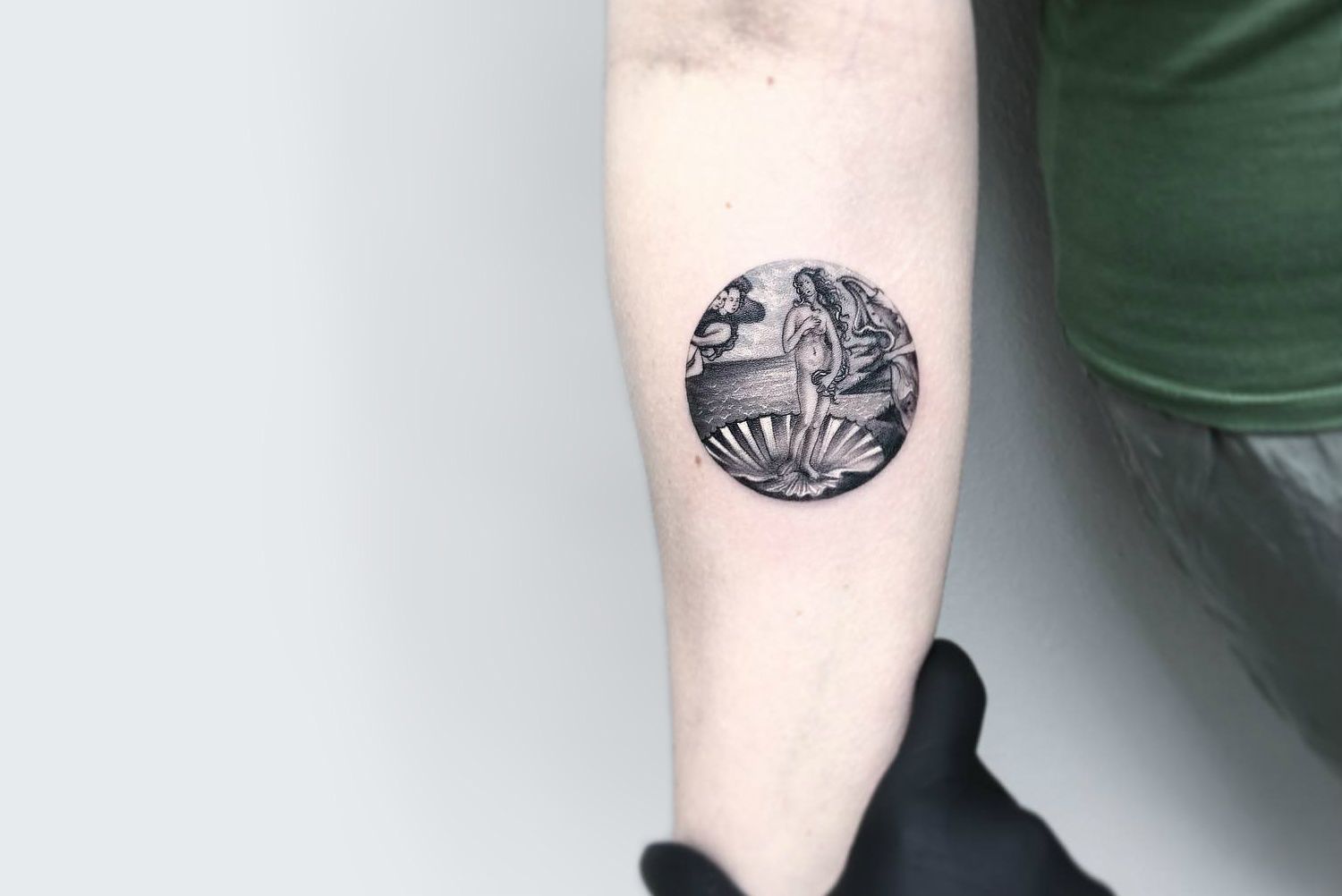 This replica of Botticelli's "The Birth of Venus" (c.1485) uses white ink accents.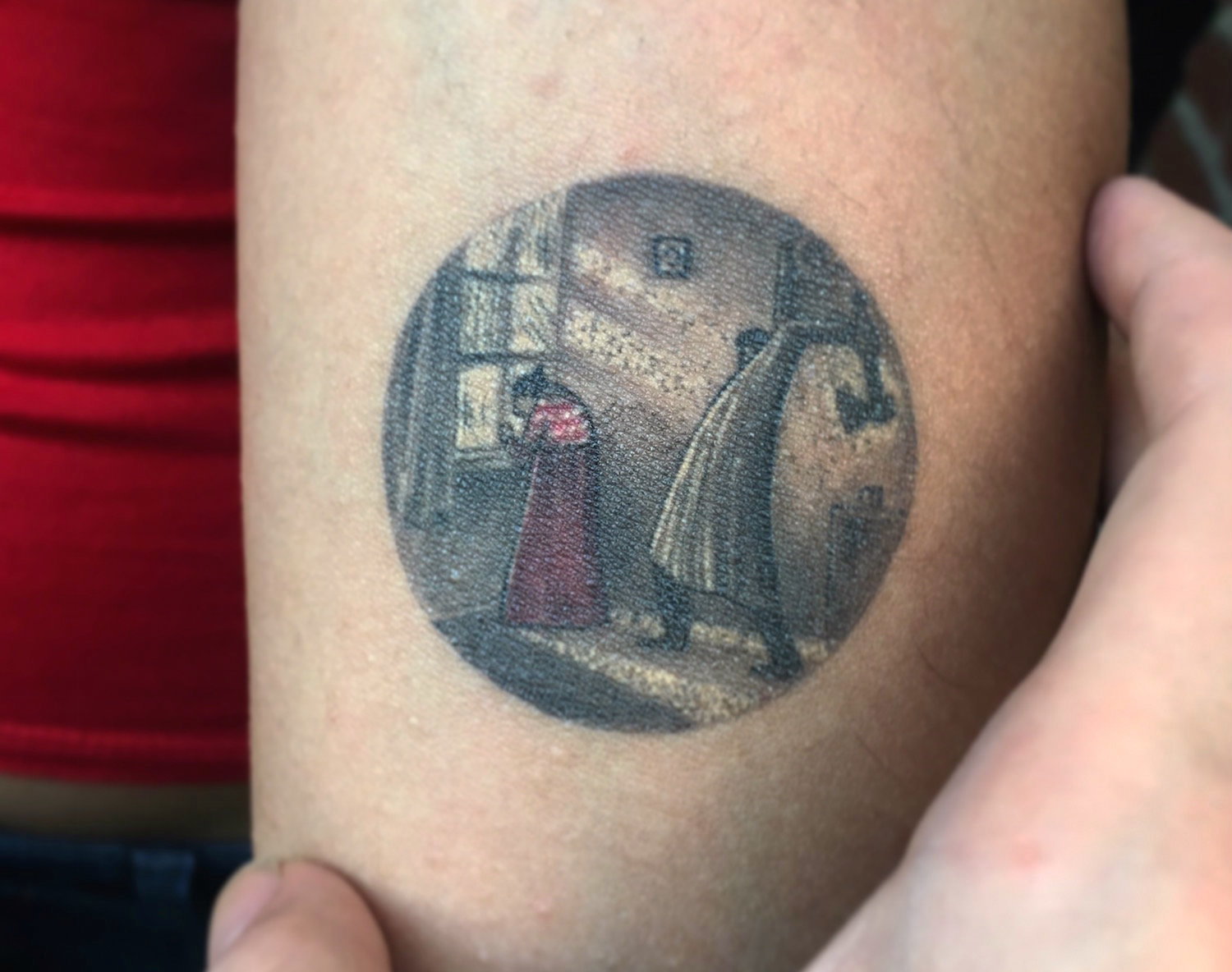 Artwork from Dostoevsky's Crime and Punishment shows grey and white ink, healed for two months.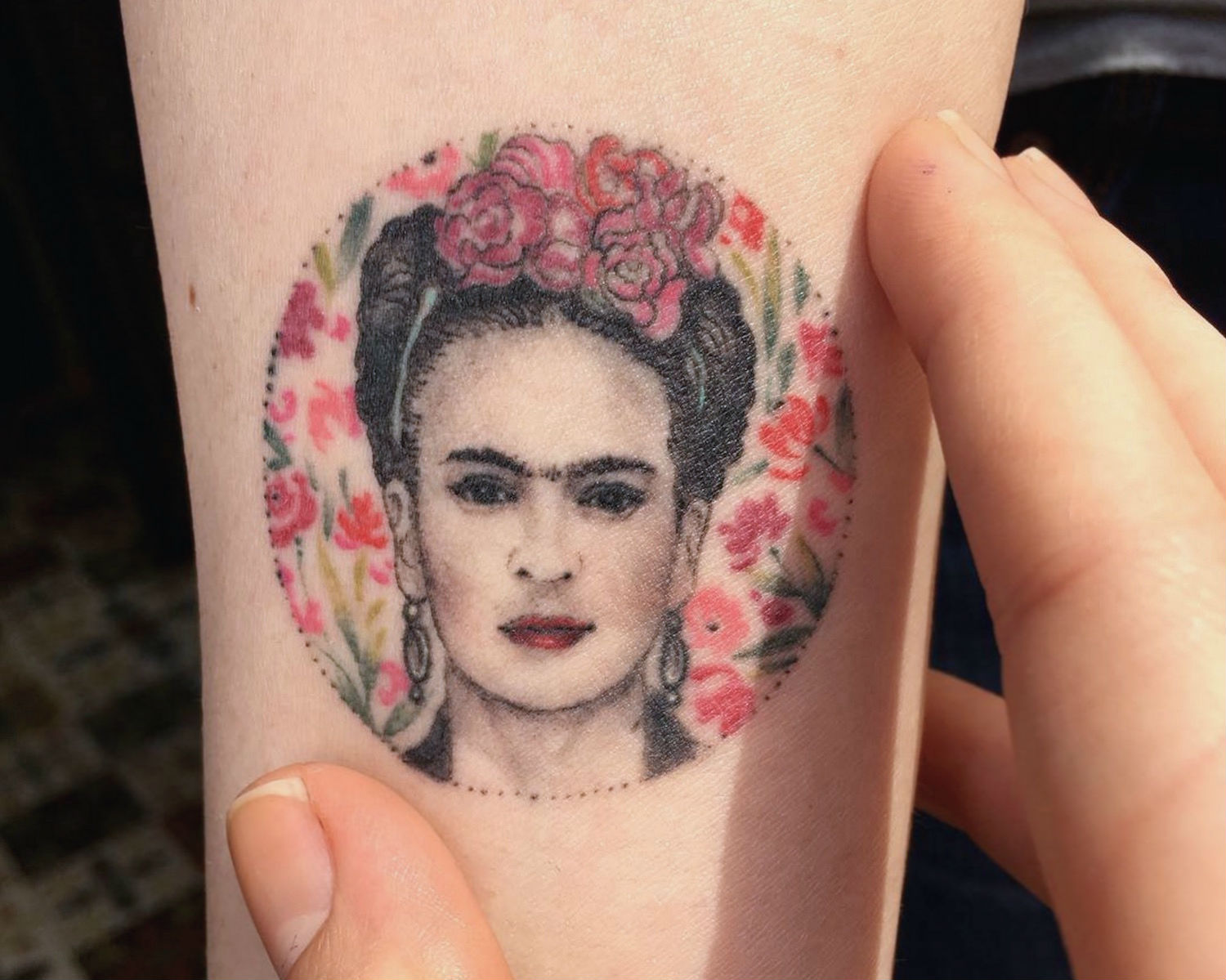 This micro Frida Kahlo portrait is healed for seven months.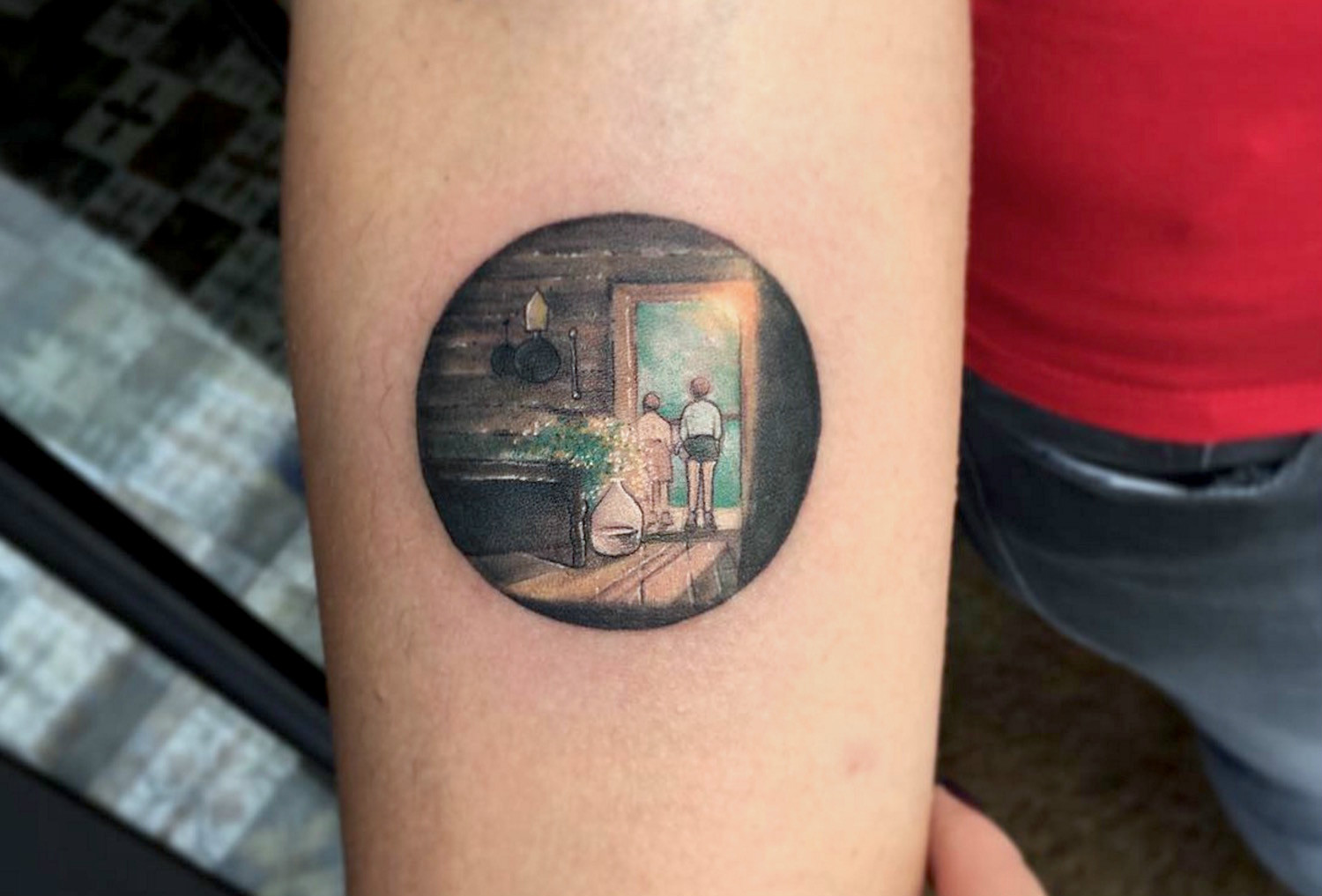 This scene was inspired by Andrei Tarkovsky's haunting film The Mirror (1975).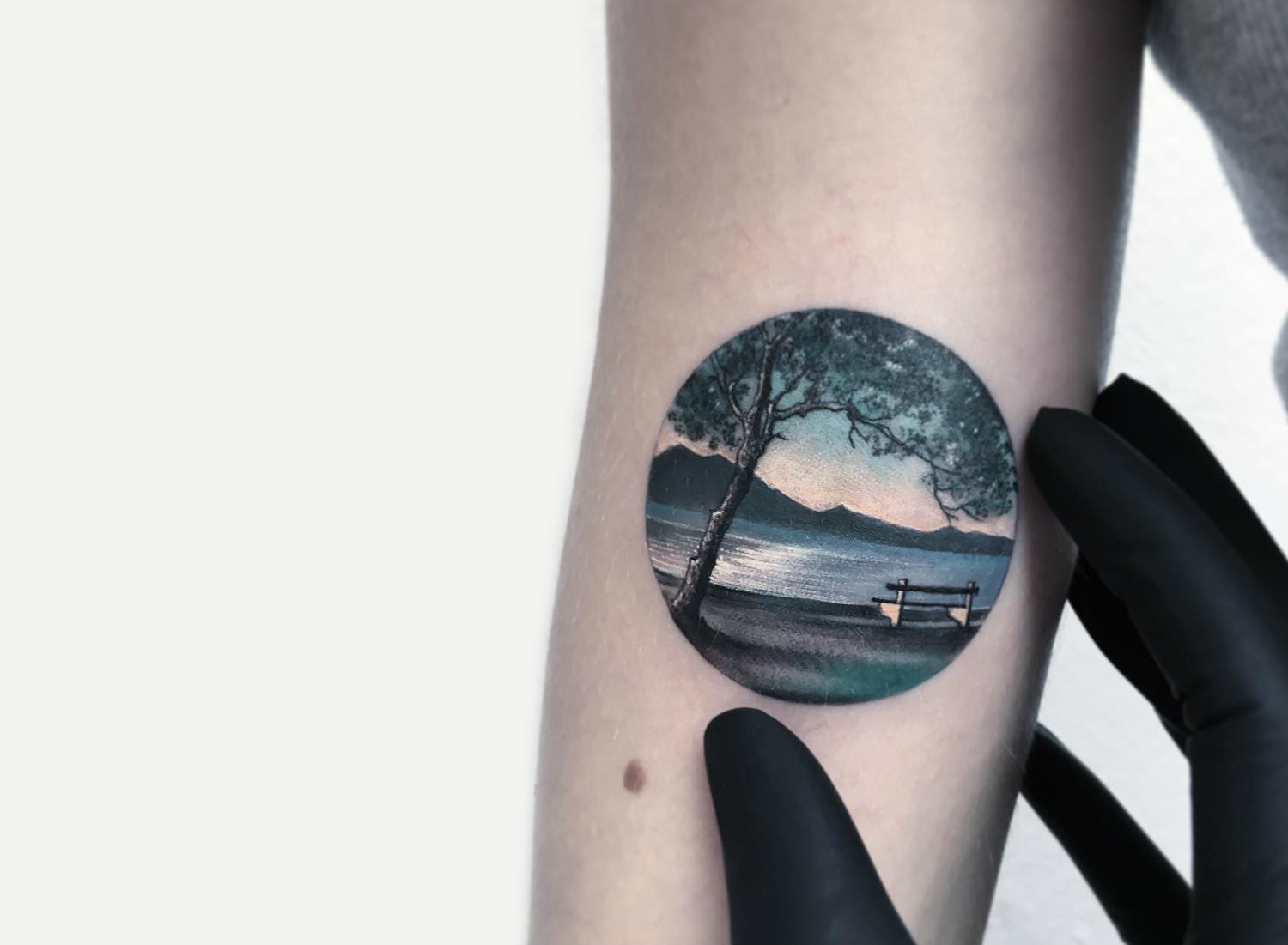 Images © Eva Krbdk