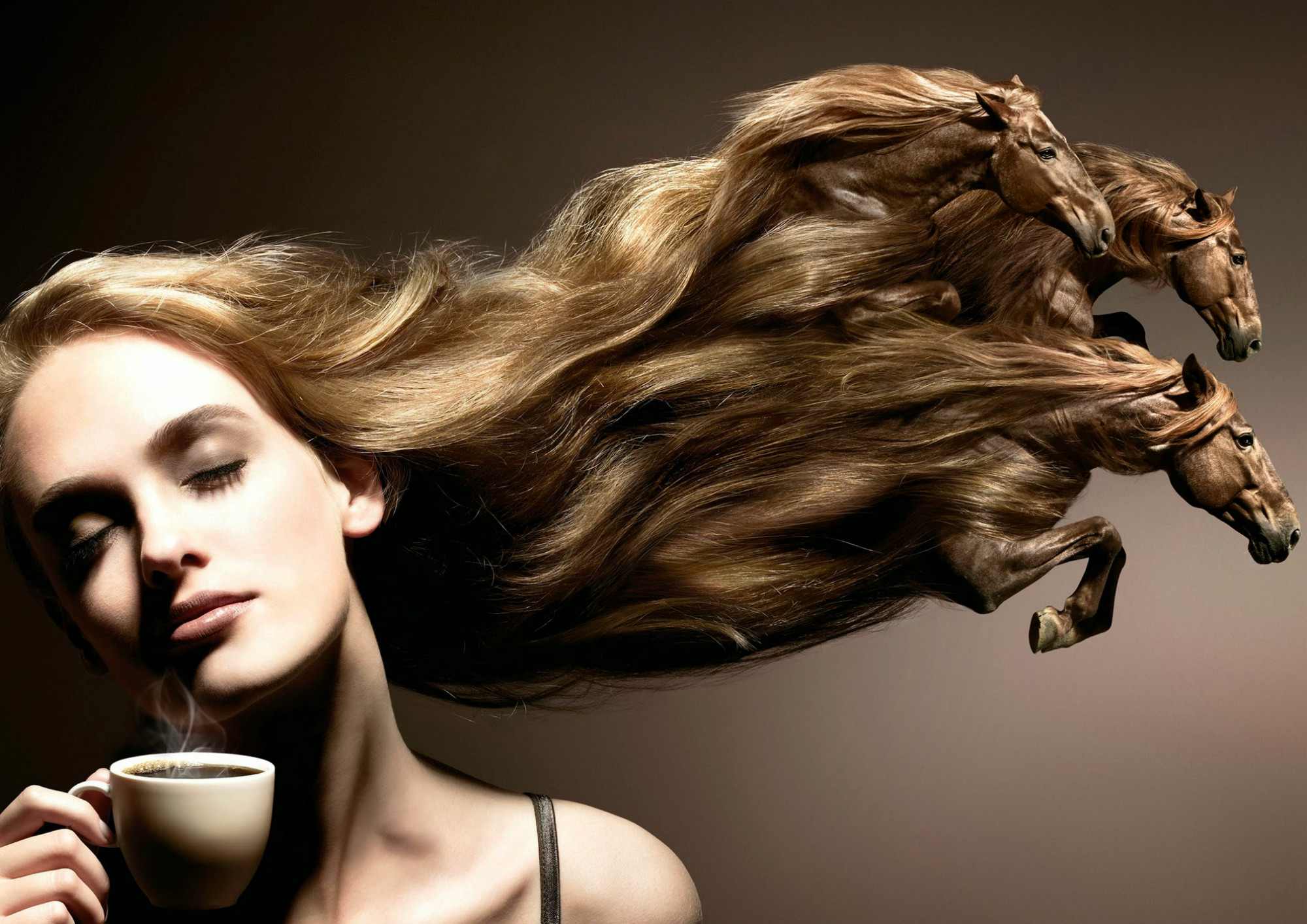 Note: Contains nudity.
Great artists have been manipulating their canvases in surreal and exciting ways for hundreds of years. You only need to look back to the distorted visions dreamed up by Magritte and Dali to see that.
You can trace this back to visionary pioneers like the great Dutch artist M.C Escher, who distorted reality by using nothing more than a pencil. Fast forward to the present day, and you have photographers like Thomas Barbey and Erik Johansson who regularly stun us with their surreal creations. By harnessing the full power of digital technology, they can unlock the vastness of their imaginations.
Top: Christophe Gilbert and his stampede of wild horses.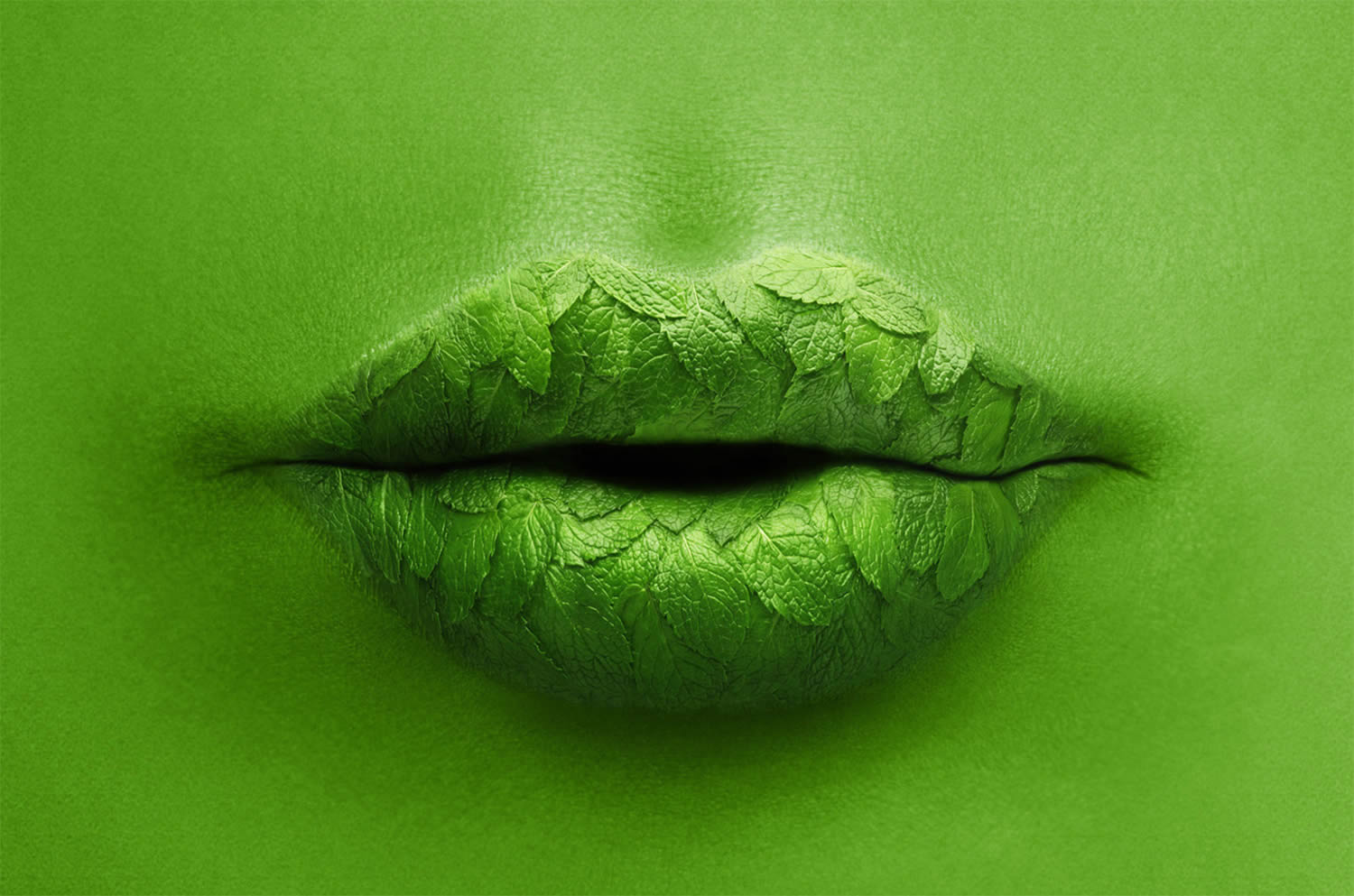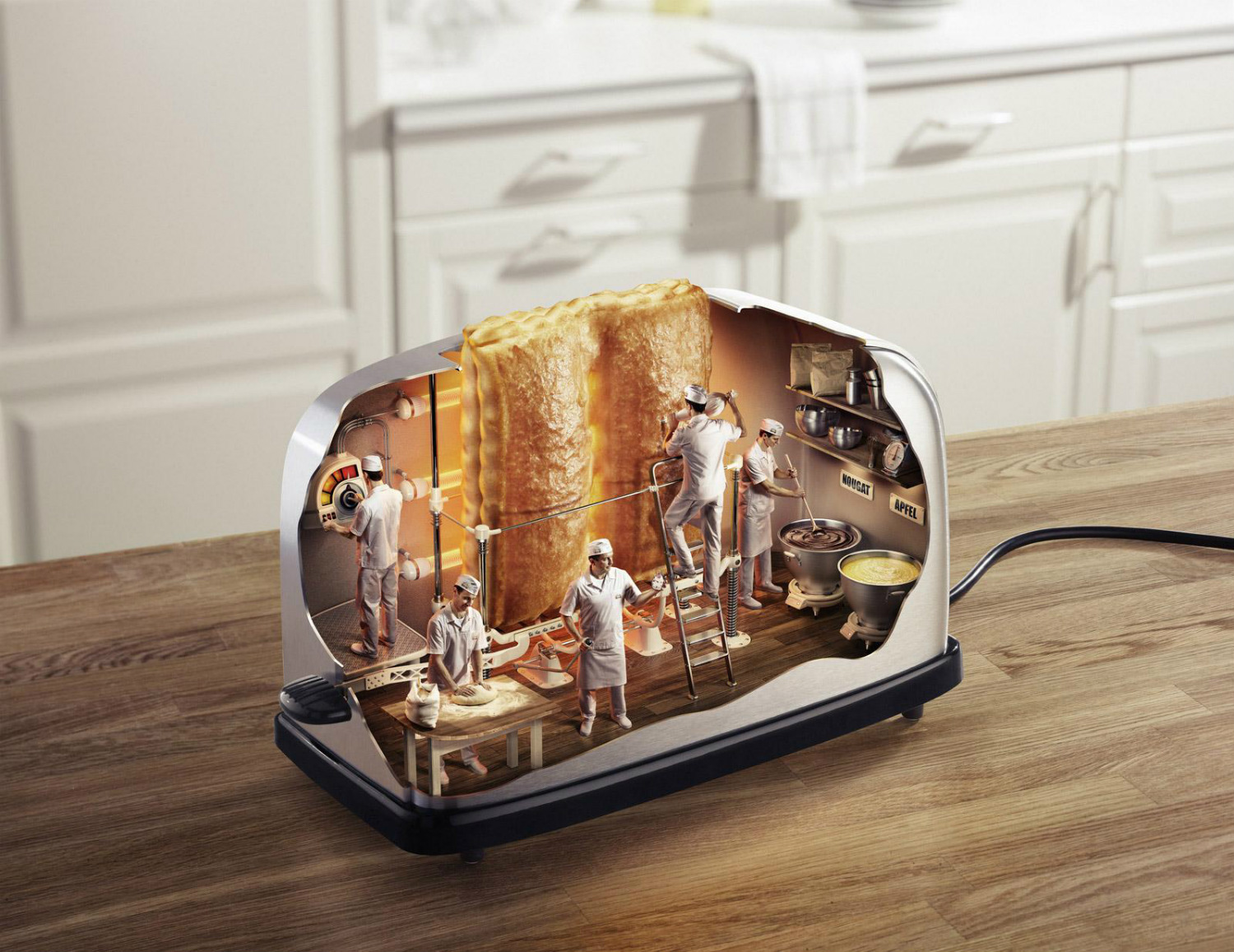 Austrian designers Staudinger + Franke make toasters and lips seem like fascinating things.
Staudinger + Franke
Based out of Vienna, Austria, this groundbreaking studio has more than 20 years of experience in photography and digital art. Their CGI imagery is a breathtaking sight to behold. You've got mini kitchens with little chefs working inside a metal toaster and a pair of lips transformed into green, leafy colours. Tremendous stuff.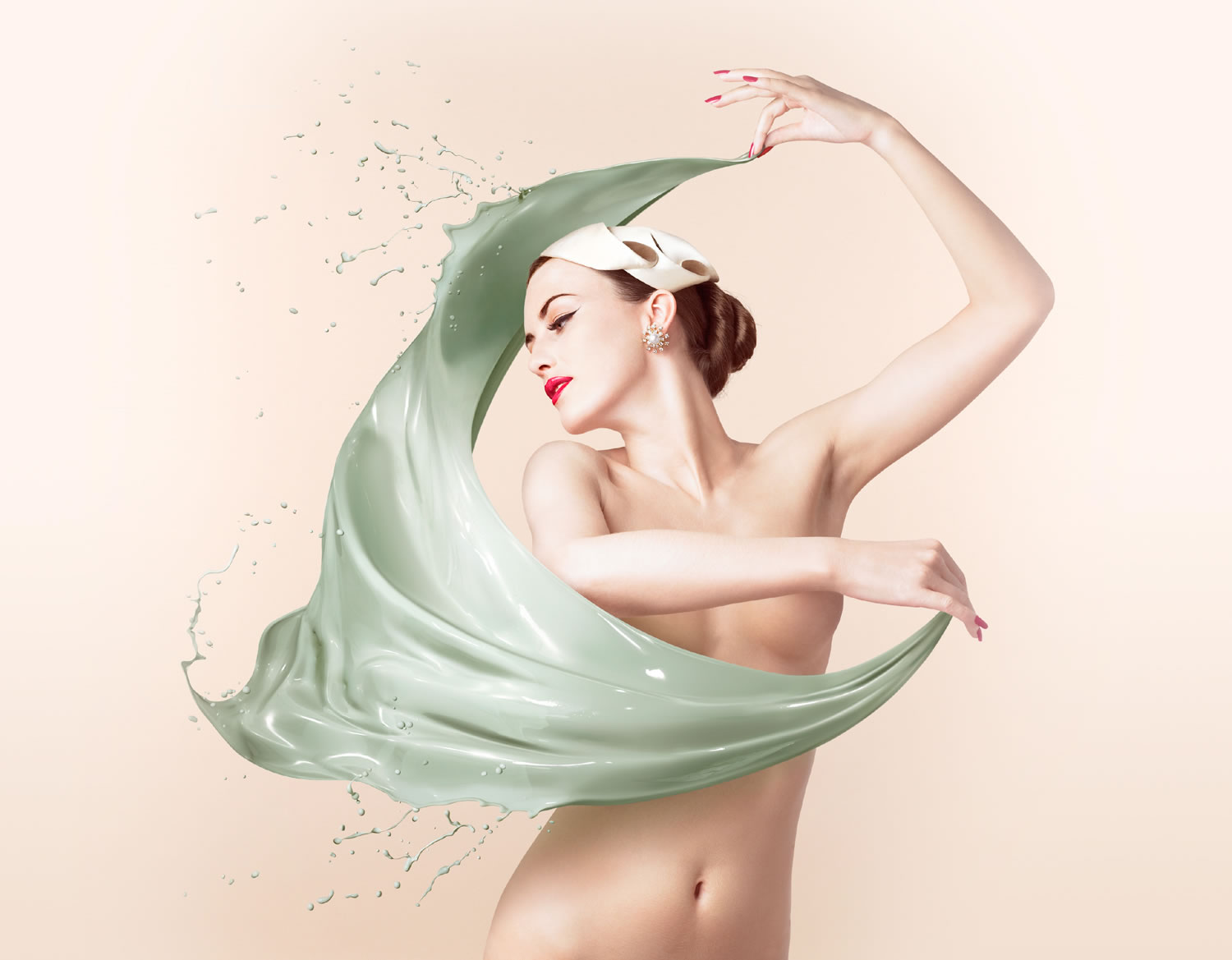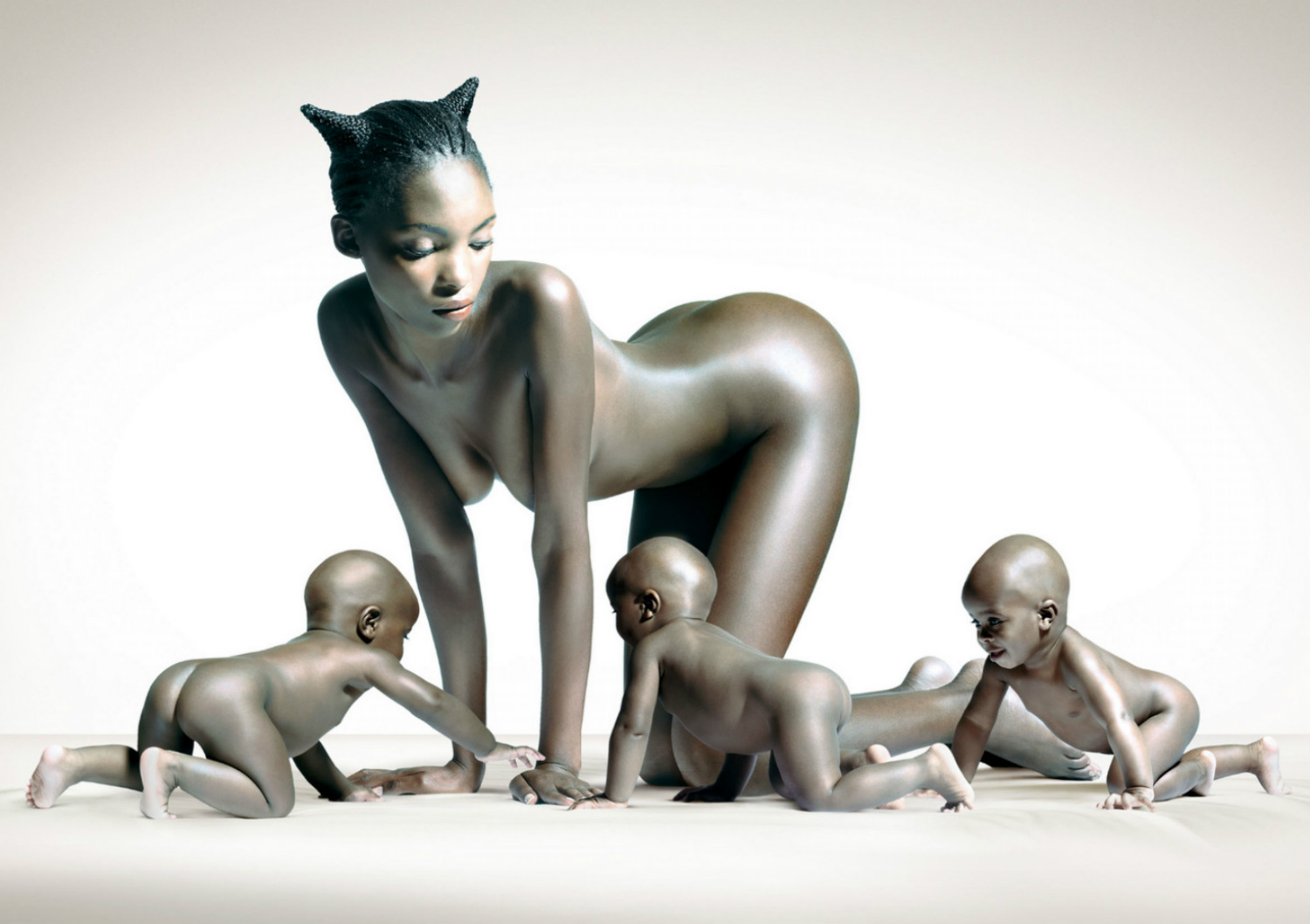 With a touch of controversy, Christophe Gilbert uses surreal manipulations to play with nudity and erotic themes.
Christophe Gilbert
The Belgian photographer Christophe Gilbert has an amazing knack for manipulating water and paint in intoxicating ways. Working in the advertising and fashion industries there is nothing that this guy cannot do, whether he's changing a model's hair so as to become a herd of wild horses, or immersing a model in a pool of liquid chocolate.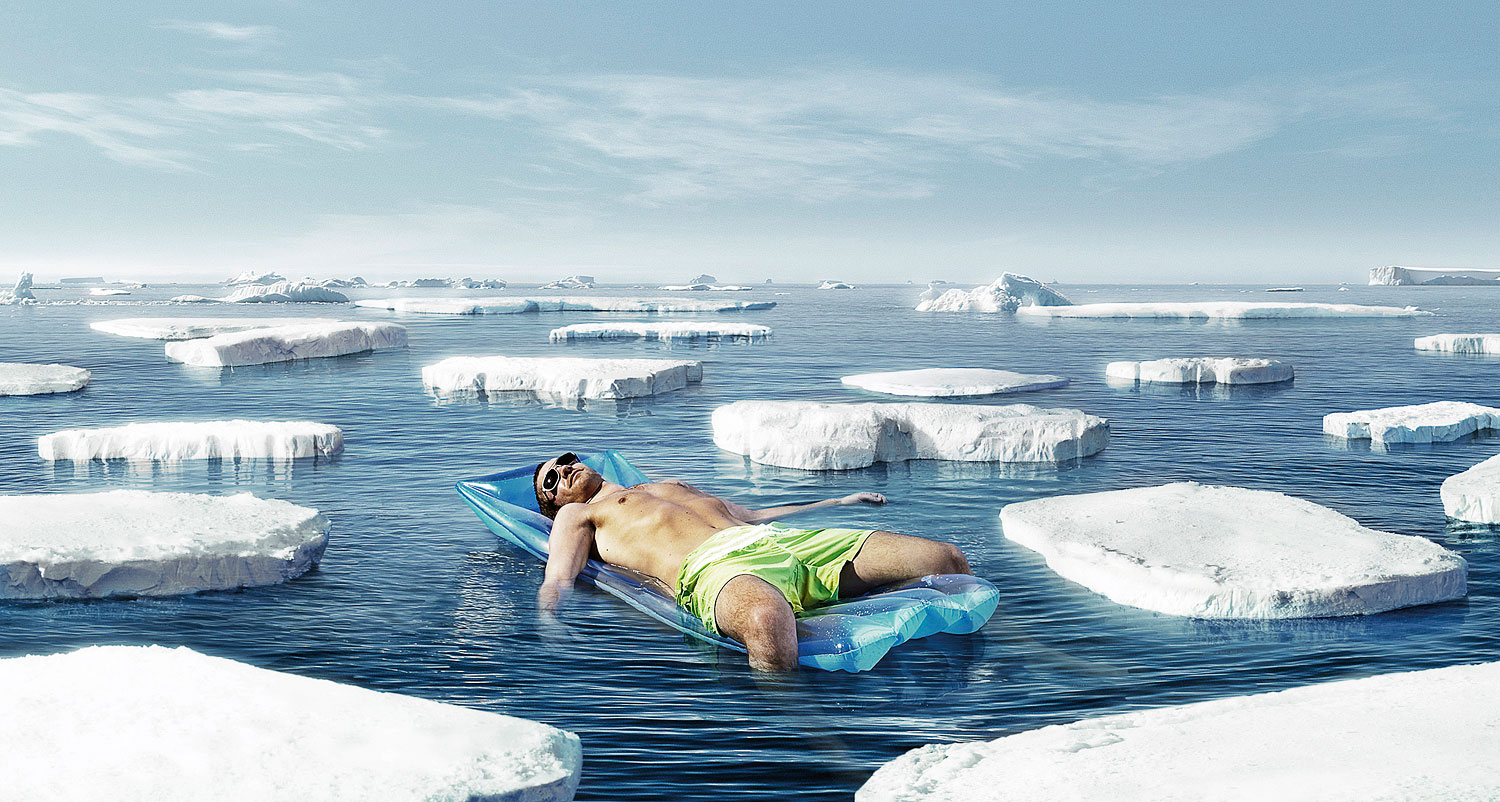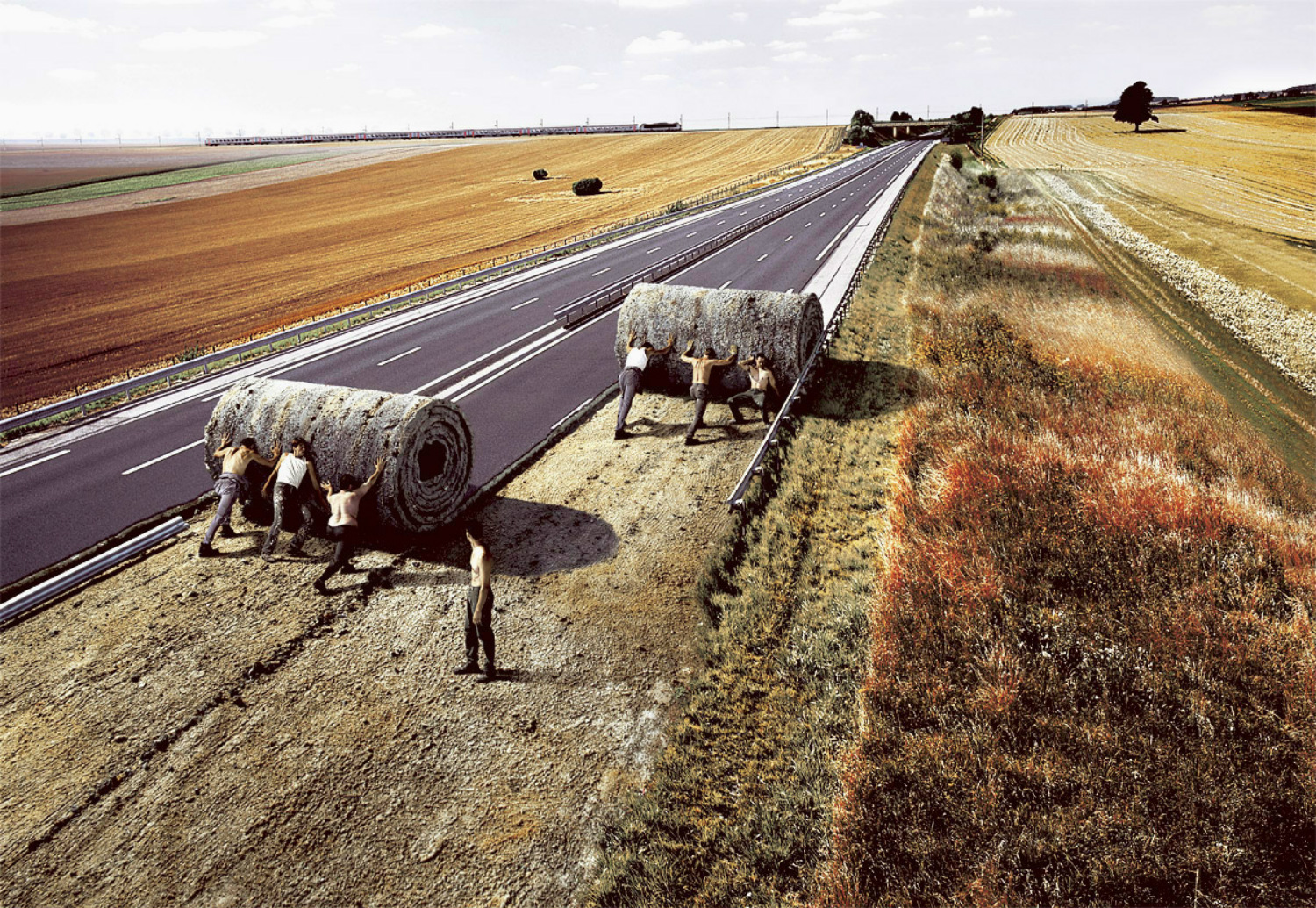 Playfully satirising environmental issues is photographer Frank Uyttenhove.
Frank Uyttenhove
The attention to detail and technical skill is evident in the beautiful digital photographs of Frank Uyttenhove. There is a witty undercurrent to many of the surreal manipulations that he creates, for example, a sun lounger lying deep in the frozen Arctic ice caps, playfully satirising climate change.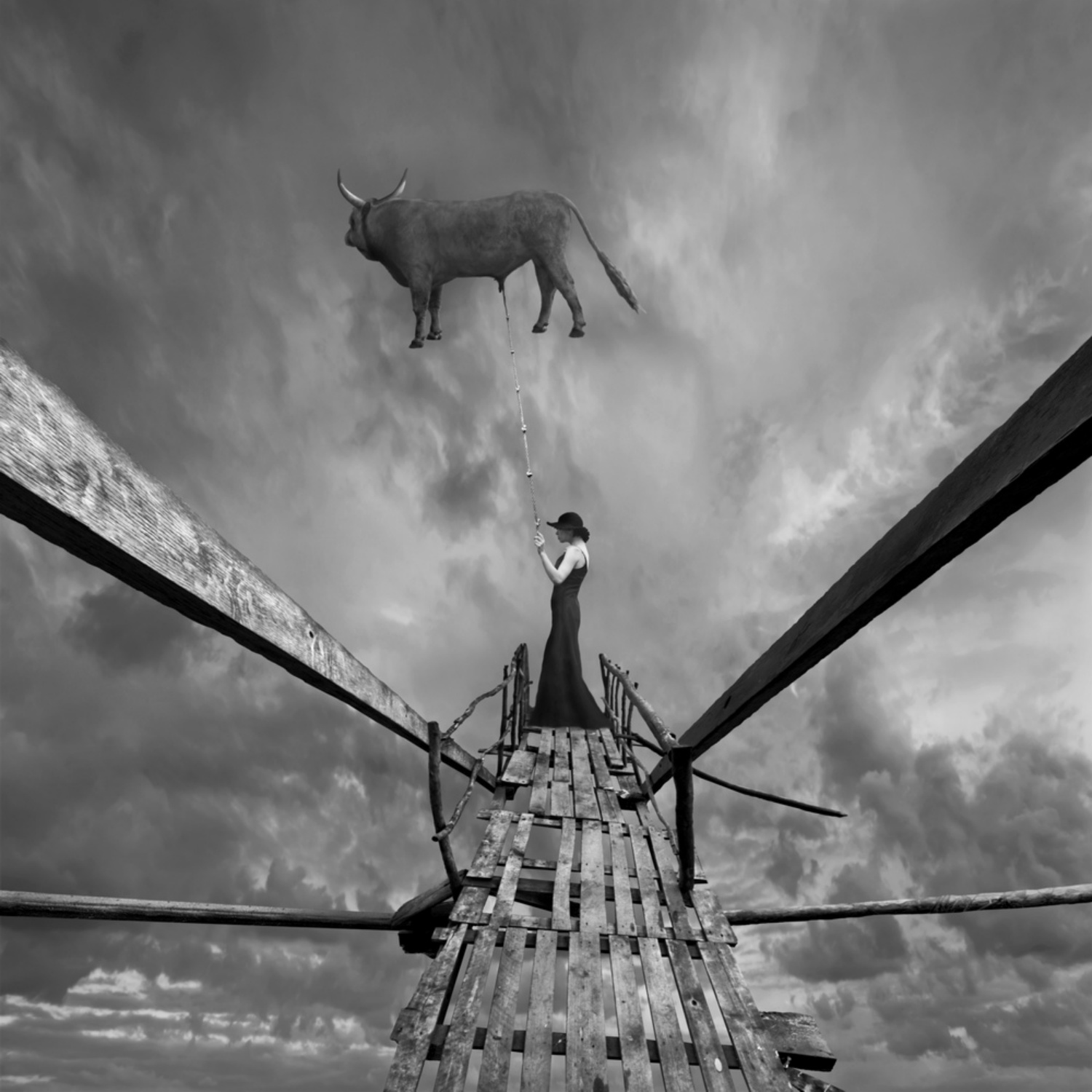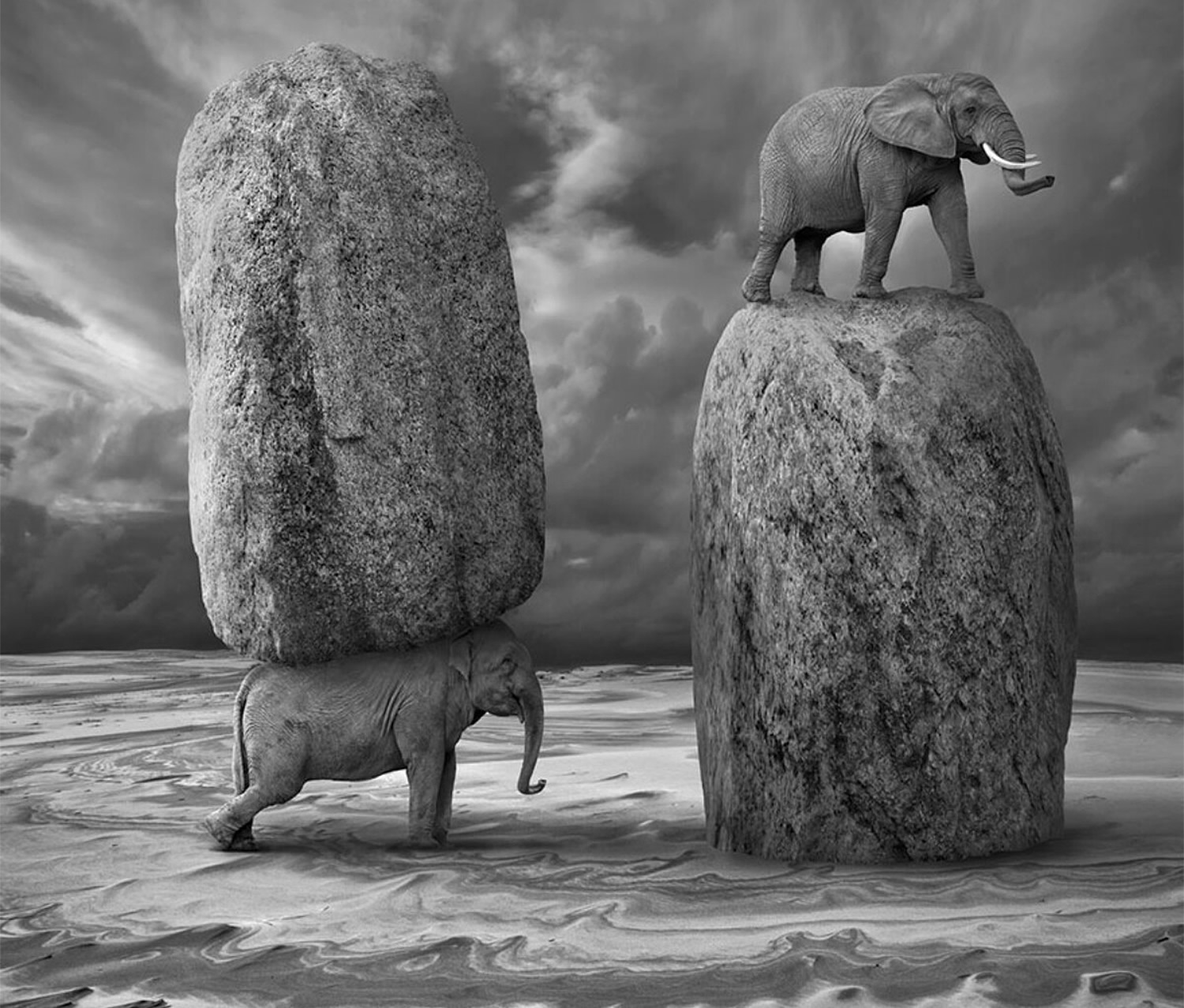 The black and white creations by Dariusz Klimczak.
Dariusz Klimczak
There is a vintage mood which hangs over the photographs of Dariusz Klimczak. Maybe it's because he shoots primarily in black and white or that some of his imagery brings to mind Dali in his full surrealist mode, particularly his use of elephants and desert plains. These are dark evocations of a surrealist visionary.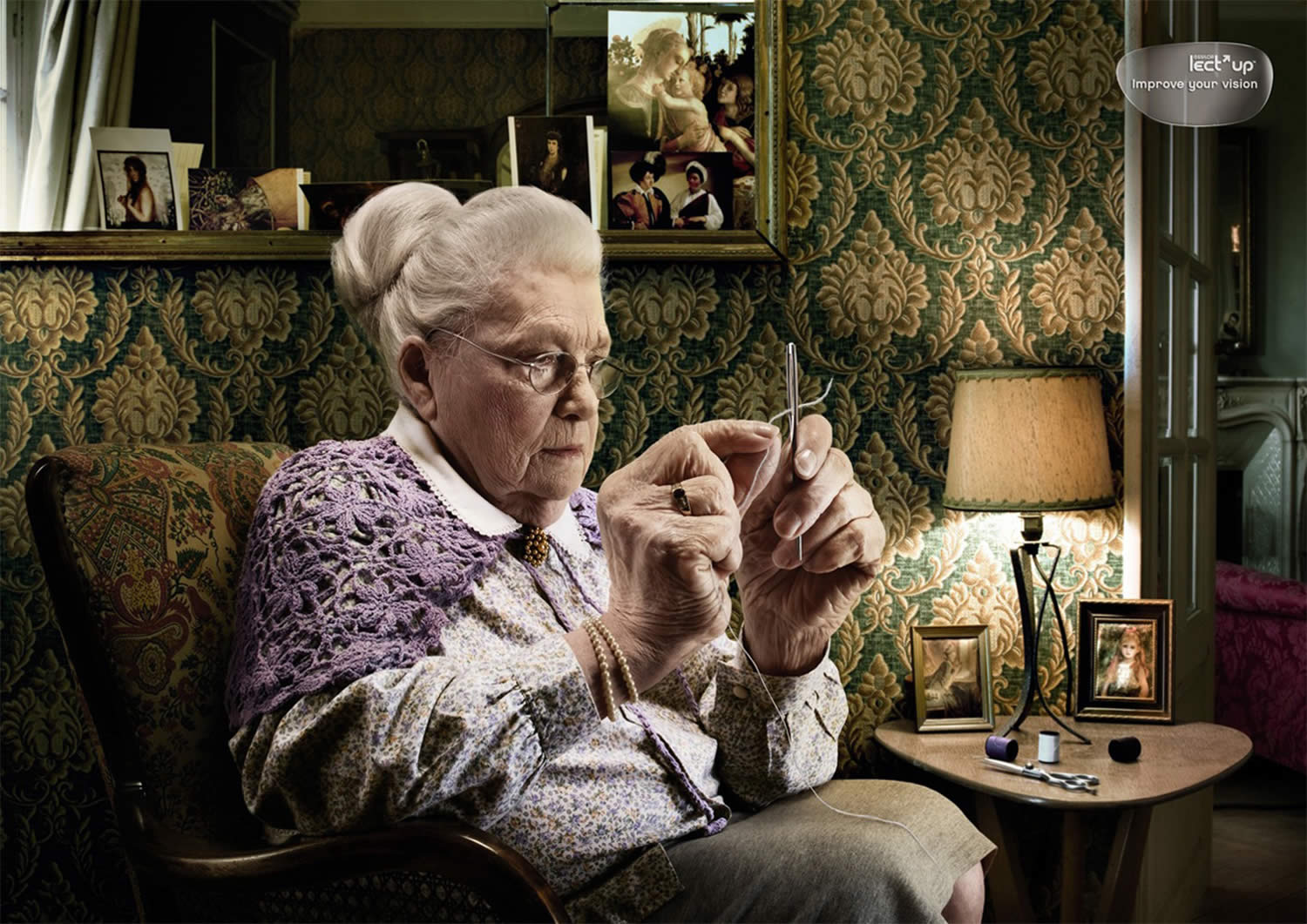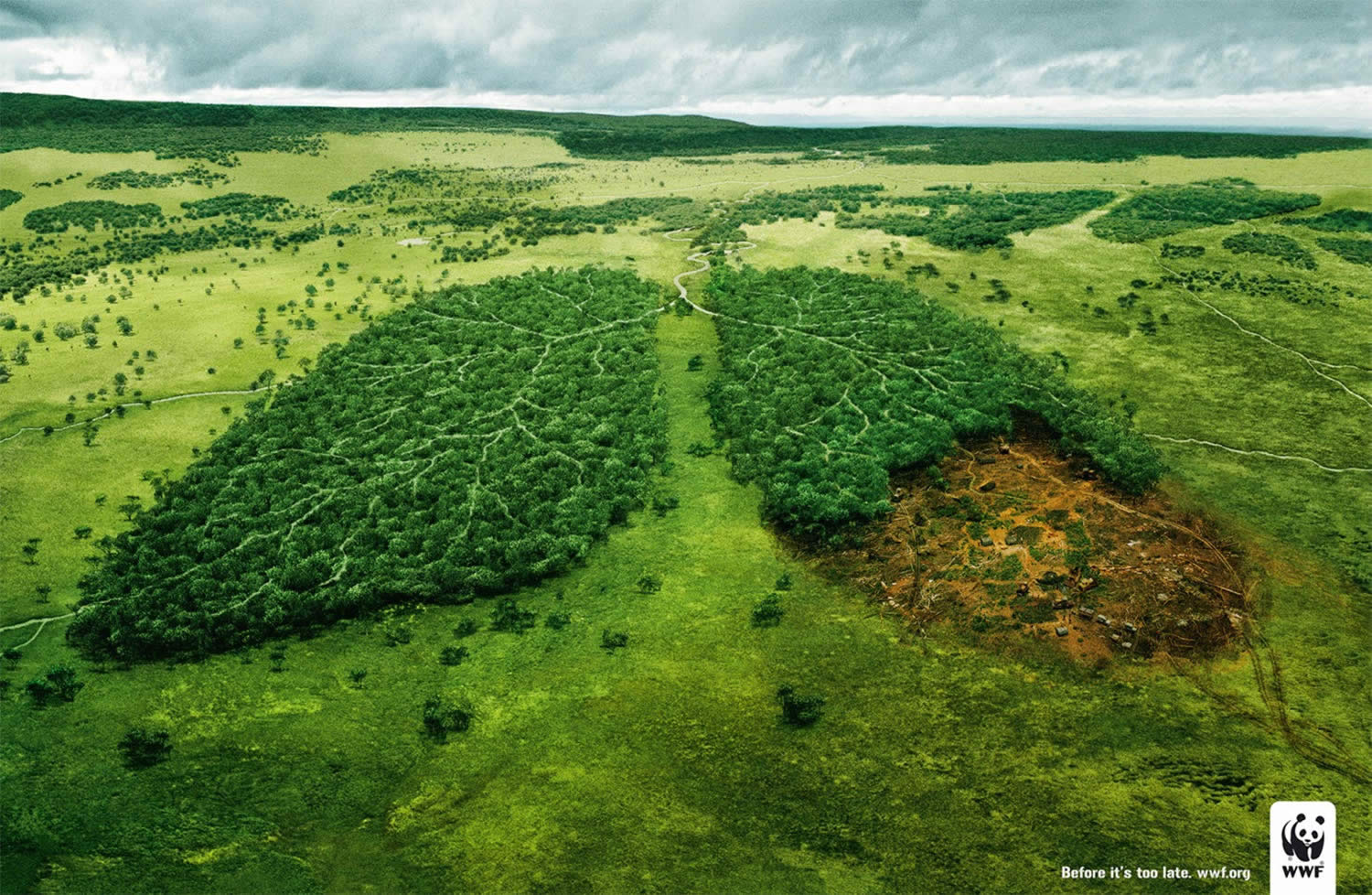 Human lungs magically become endangered amazon forests by La Souris sur le Gateau.
La Souris sur le Gateau
This French photo-retouching studio has built up an enviable client list over the last decade or so since starting up in 2003. Their spellbinding ad campaigns include work for the likes of Peugeot and Seat, and feature flawless digital techniques as they dream up all kinds of surreal situations. These guys (Didier Rossigneux and Knapik Bridenne) are masters of blending a wicked sense of humour with fantastical imagery.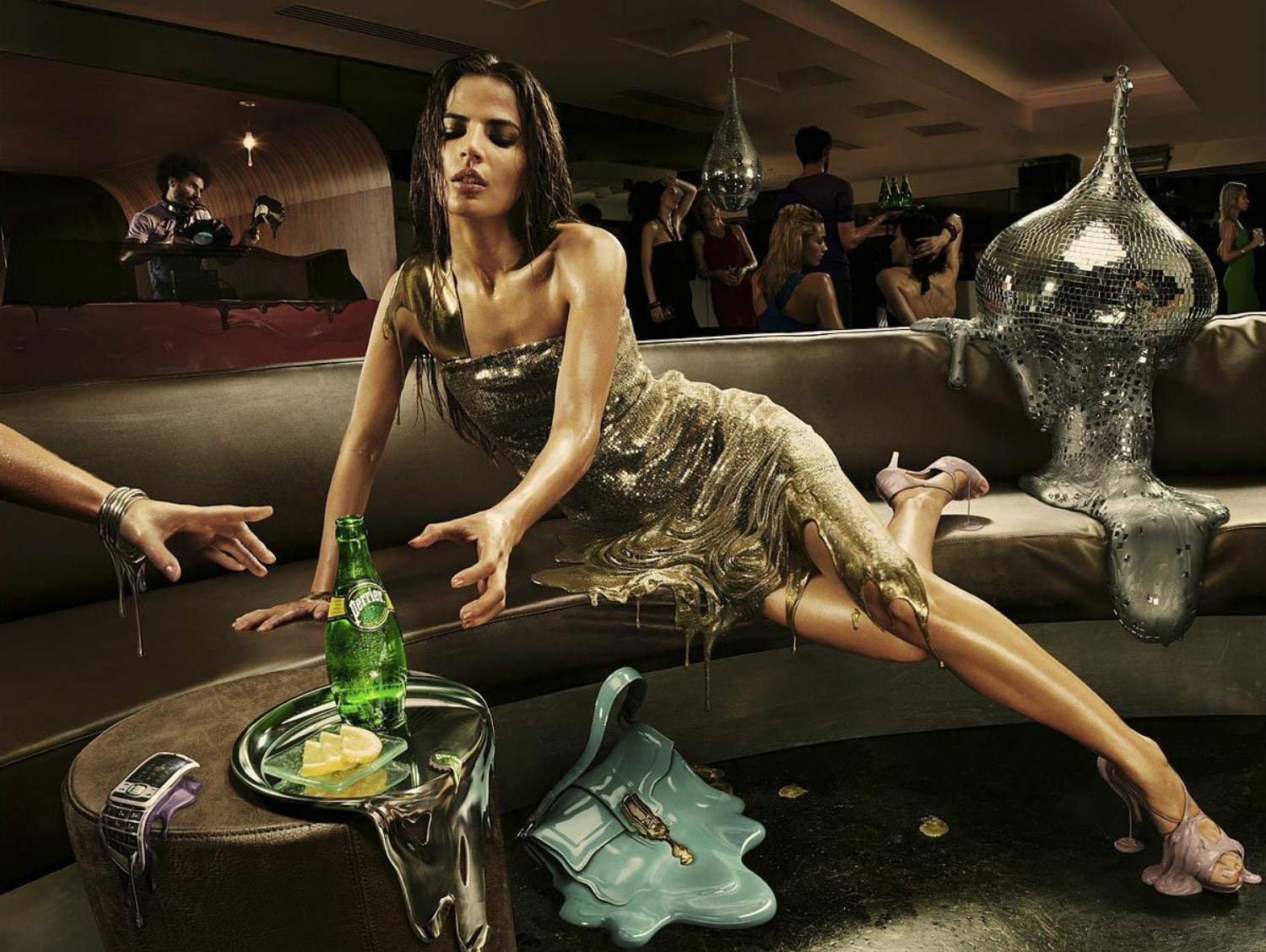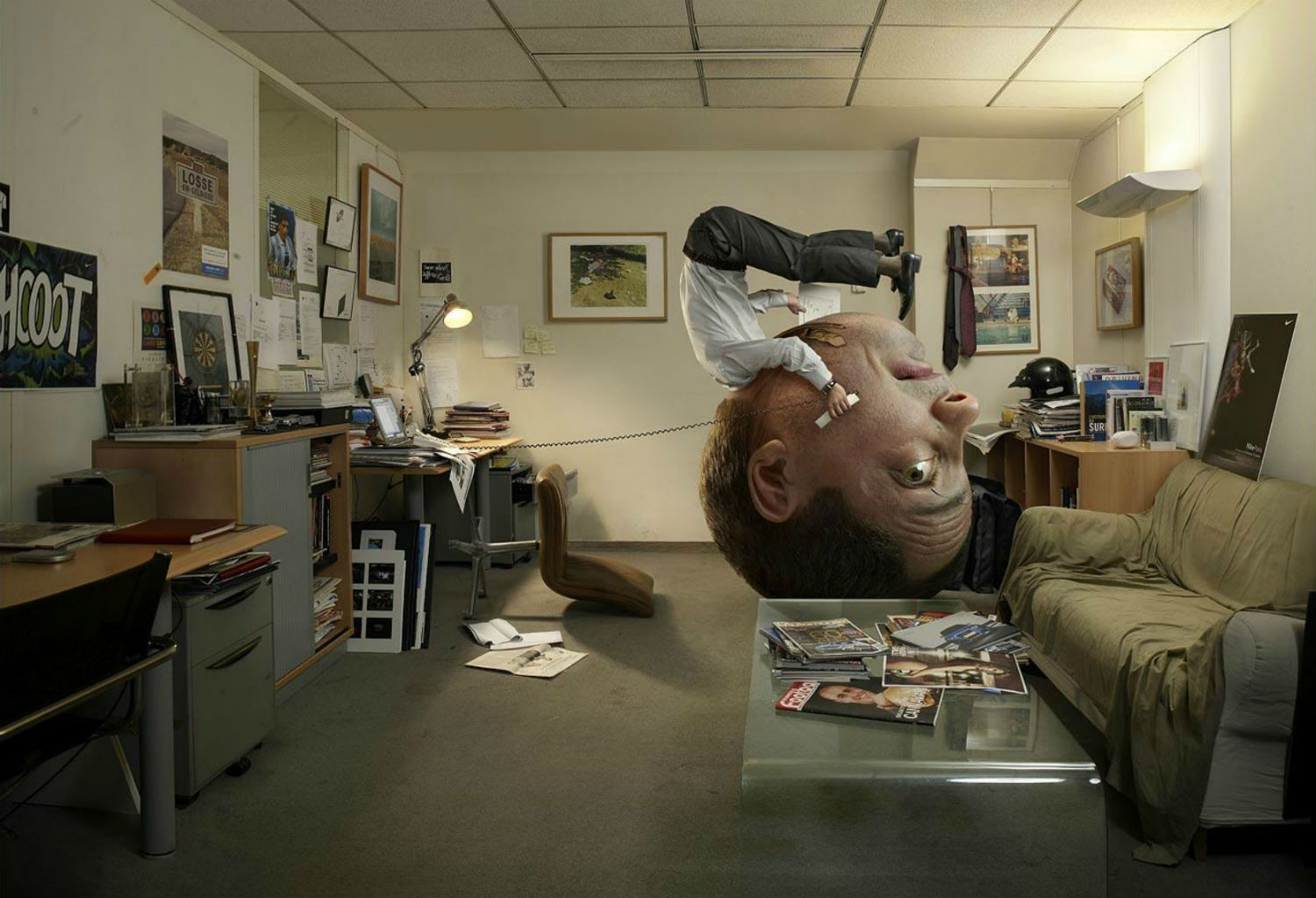 Models melting by the minute and a giant head on the loose: the work of Christophe Huet.
Christophe Huet
Another ridiculously talented French photographer and retoucher, Christophe Huet has created campaigns for the likes of Nike and Motorola, so you get an idea of what circles he moves in. He blurs the line so compellingly between his own vast imagination and the limits of computer and digital technology.
Images © respective photographers