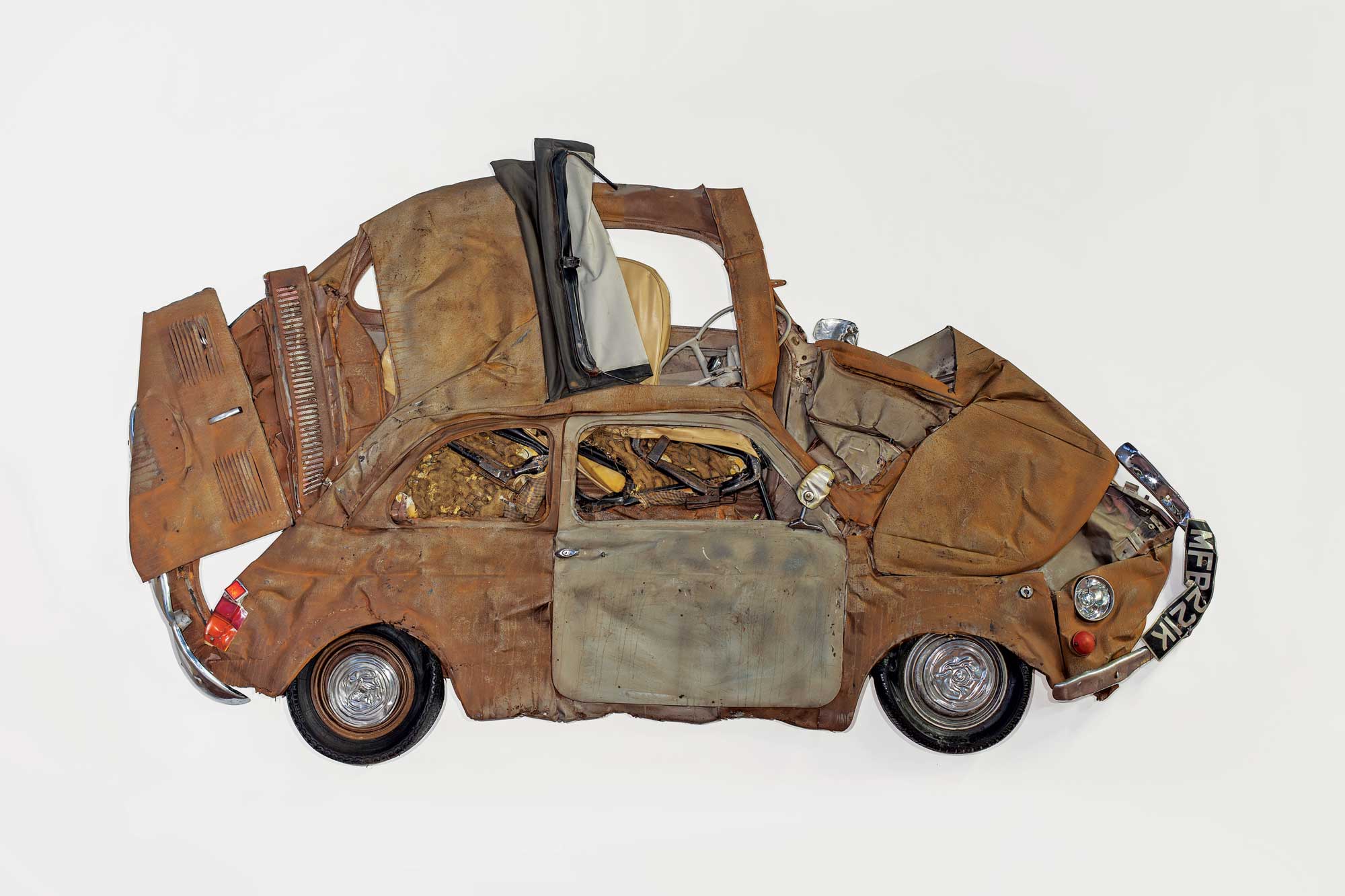 Ron Arad's wall-mounted car sculptures mesmerize as they play between two and three dimensions. His current exhibition contains six beautifully crushed retro Fiats that he appropriately titles "Pressed Flowers." The model Arad uses, the Fiat 500c Giardiniera, was not only his family's first car, but also the vehicle that his father almost died in, from a crash when Arad was a child.
The cars are stunning and almost create the illusion that they are drawn or painted. They strike a heavier impact by nature of the material, though. The sheer mass has a profound effect on the viewer, even in photographs.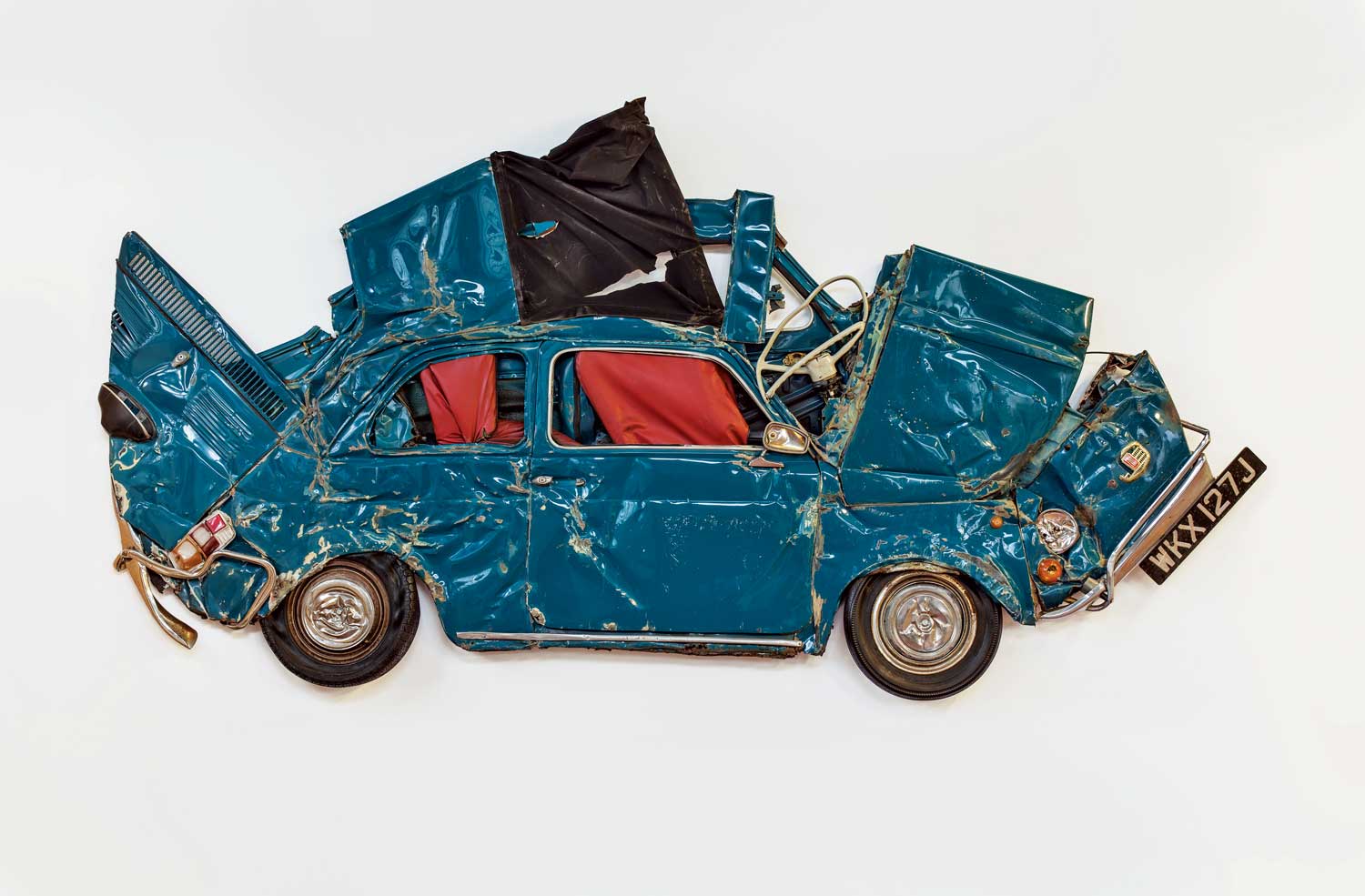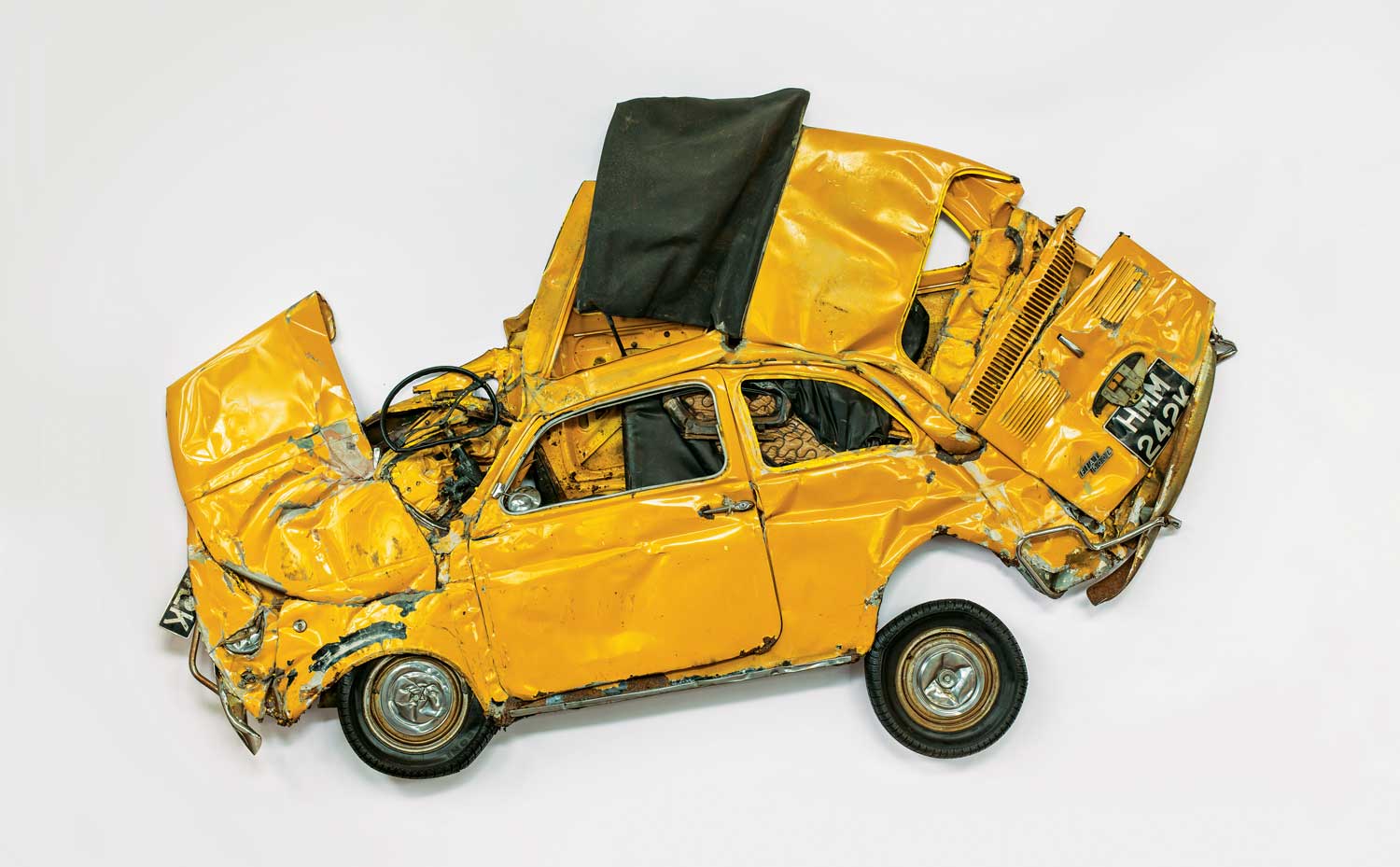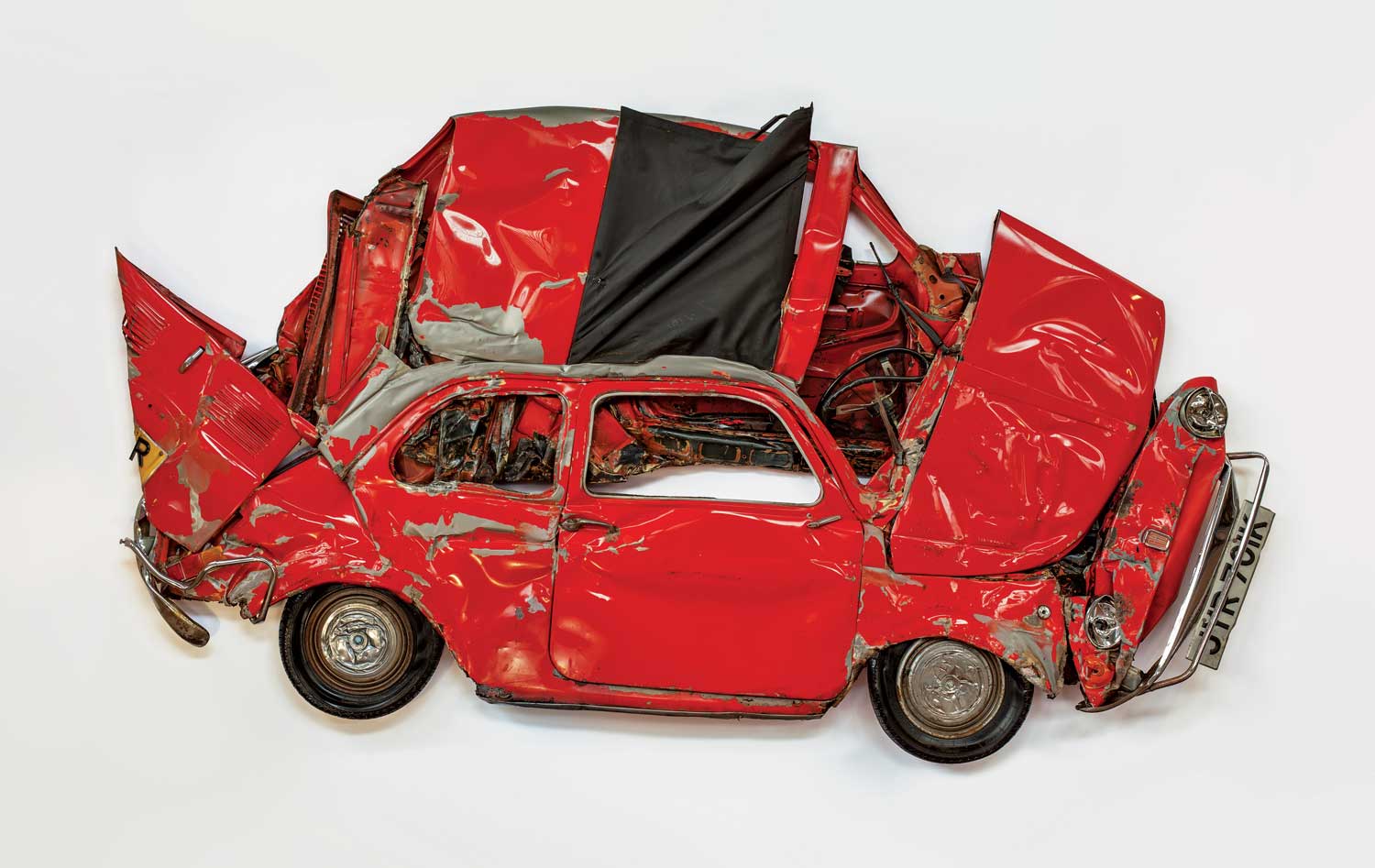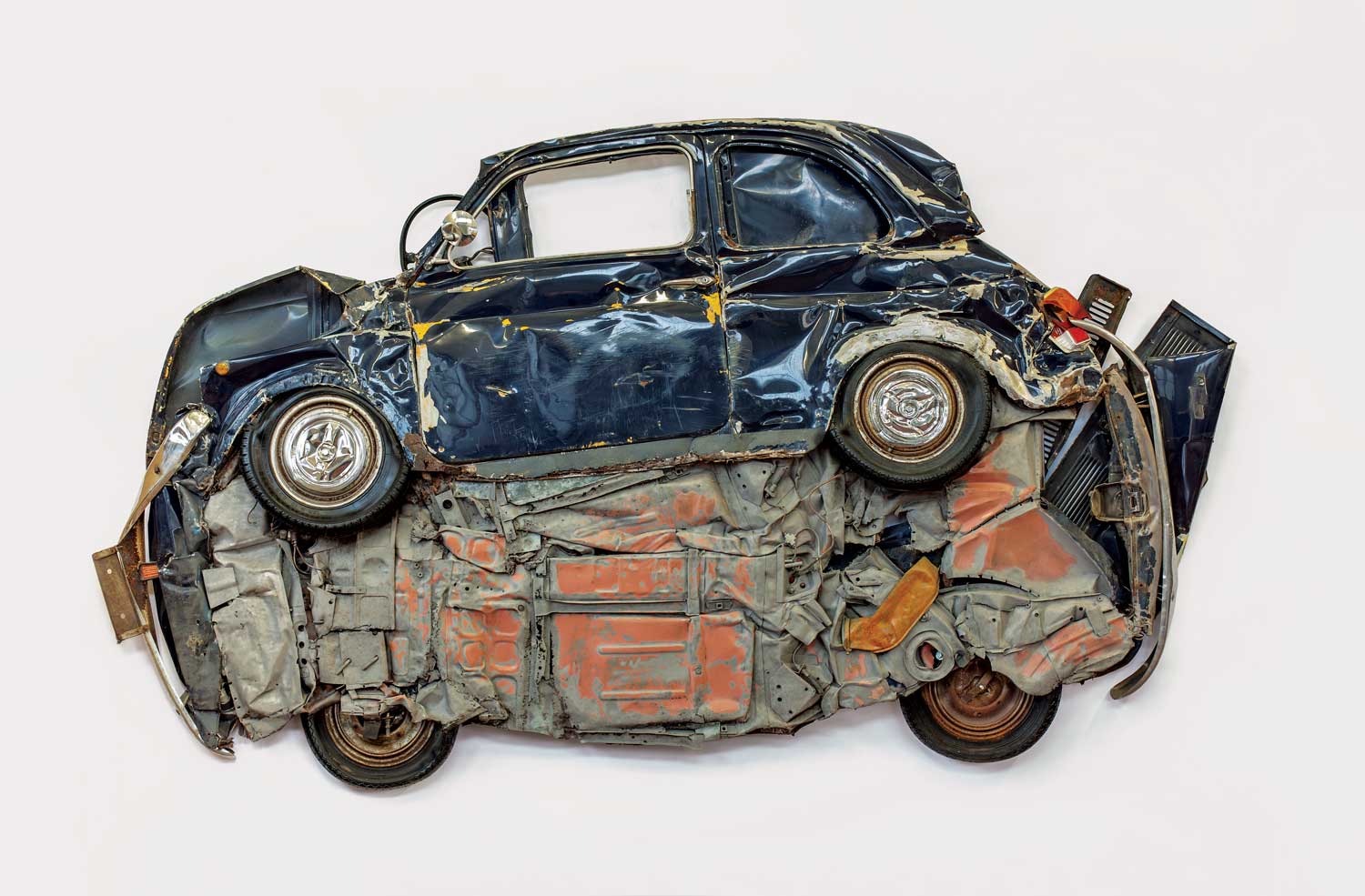 Photos © Ron Arad and Paul Kasmin Gallery.