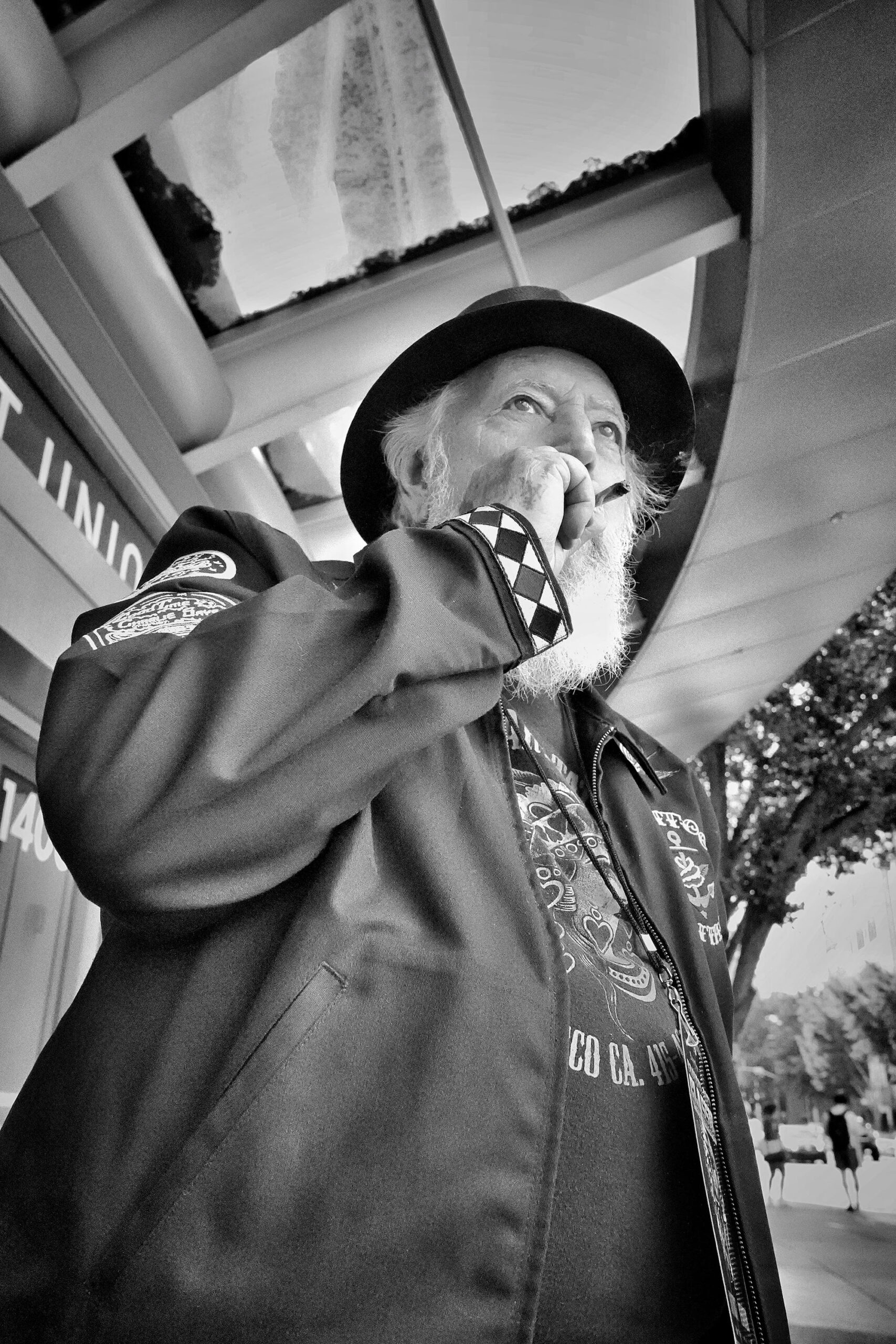 In the second year of the Capitol City Classic Convention, held on May 19 to 21, the event hosted by Sacramento's Royal Peacock Tattoo Parlor attempted to improve by avoiding the Mother's Day weekend and moving the convention a week later, as well as bringing in talents such as Tin-Tin, Eddy Deutsche, Tutti Serra, Fibs and others who had not previously attended. Leo Zululeta, Jack Rudy, Freddy Corbin, Charlie Cartwright, Freddy Negrete, Corey Miller, "Junii" Junko Shimada, Si'i Liufau, Grime, Mary Joy Scott, Antonio Tatucoatl, Henry Lewis, Ichi Hatano, Scott Sylvia, Frank Ball Jr, Christina "Tiger" Ramos, Rose Hardy, Adam Vu Noir, Katja Ramirez, and Tyler Harrington were also present. The event's organizer, Britton McFetridge, stated that there were "more women tattooers than any other show in the world." It isn't easy to obtain statistics on this, but there were significantly more women than usual. And women tattoo artists have been more supportive of one another due to the greater obstacles they face in the industry. "Tiger" Ramos said, "It was fantastic to see so many badass women! We have demonstrated that gender equality can coexist, and toxic behavior is now accountable." This event aims to enhance the tattoo community by bringing together various artists, techniques, and cultures and providing an excellent opportunity to socialize with old and new tattooed acquaintances.
Above: In front of the Sacramento convention center, the American godfather of black-and-gray tattooing Charlie Cartwright.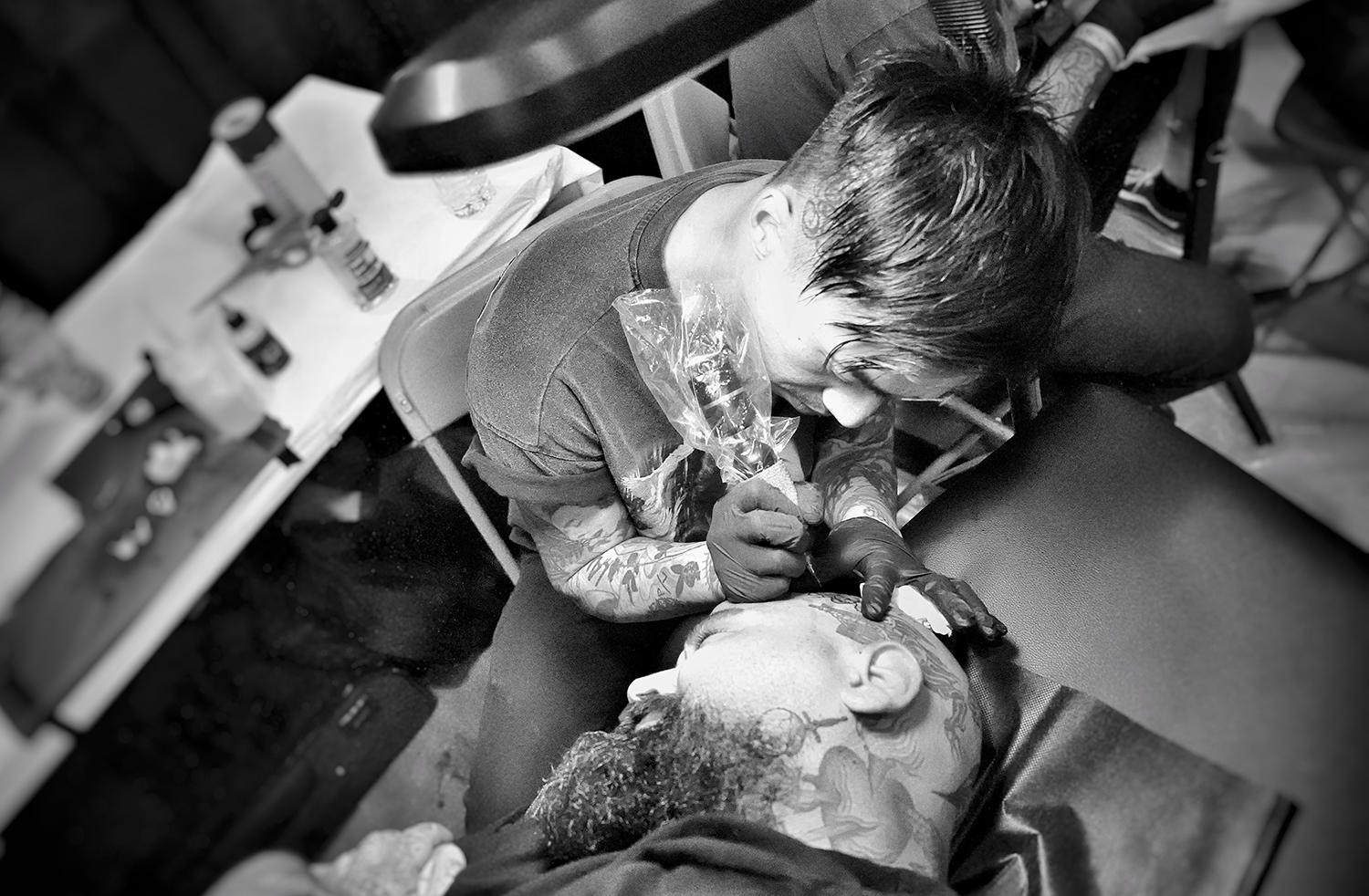 LA's Adam Vunoir inks comedy and tragedy masks on client's cranium.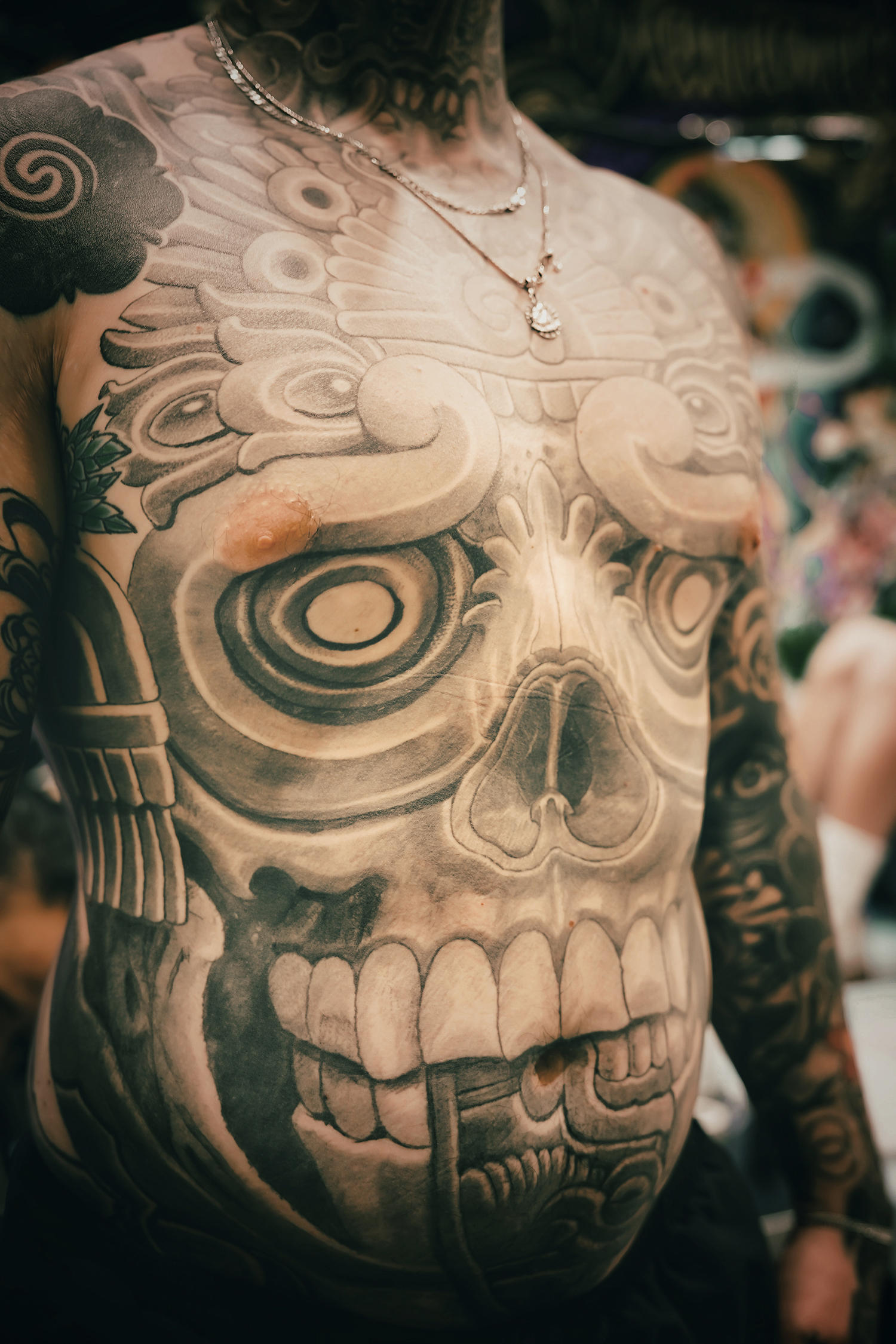 A magnificent Mexica art work by Xiucoatl Mejia.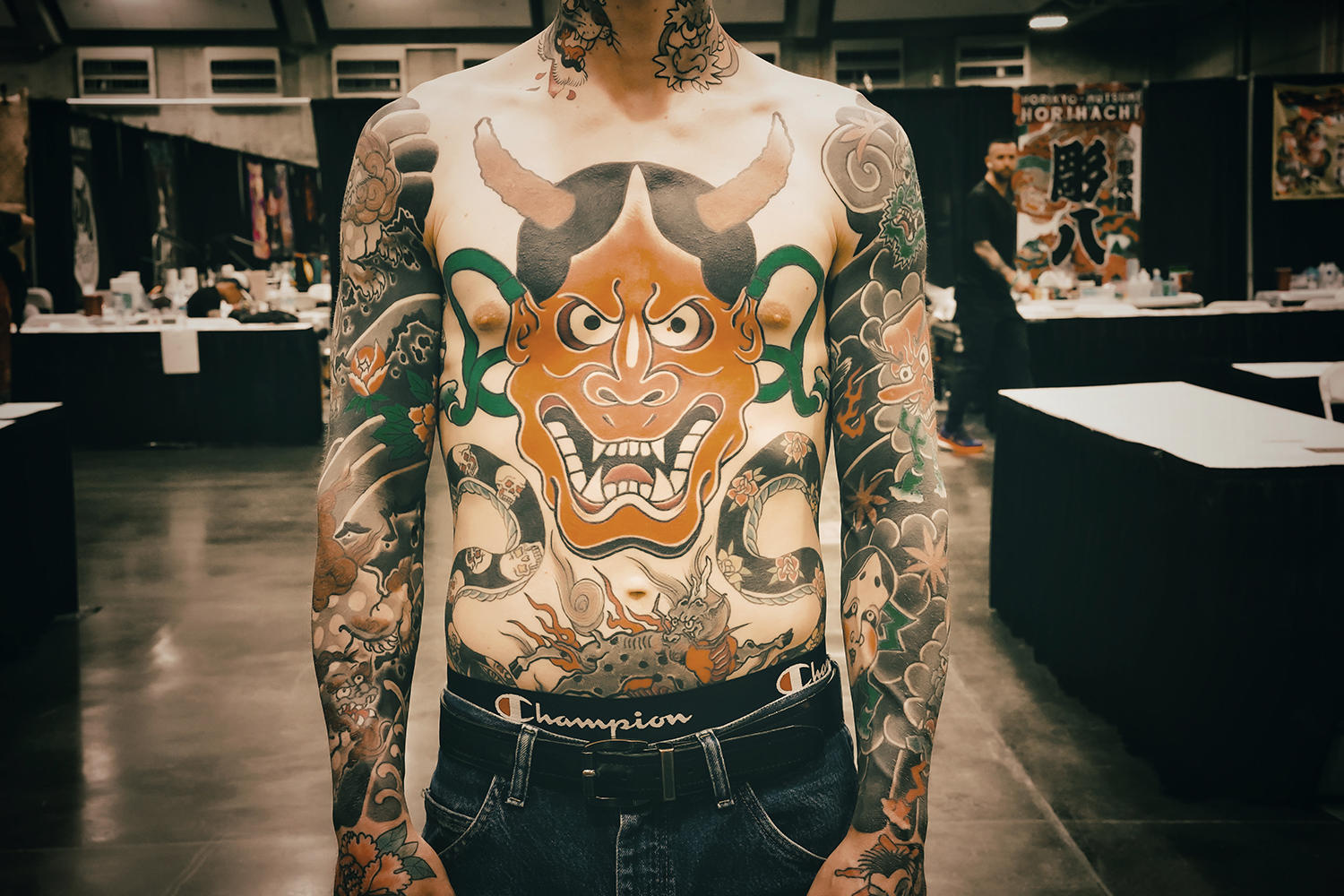 Styner, a Californian artist, created this Oni mask.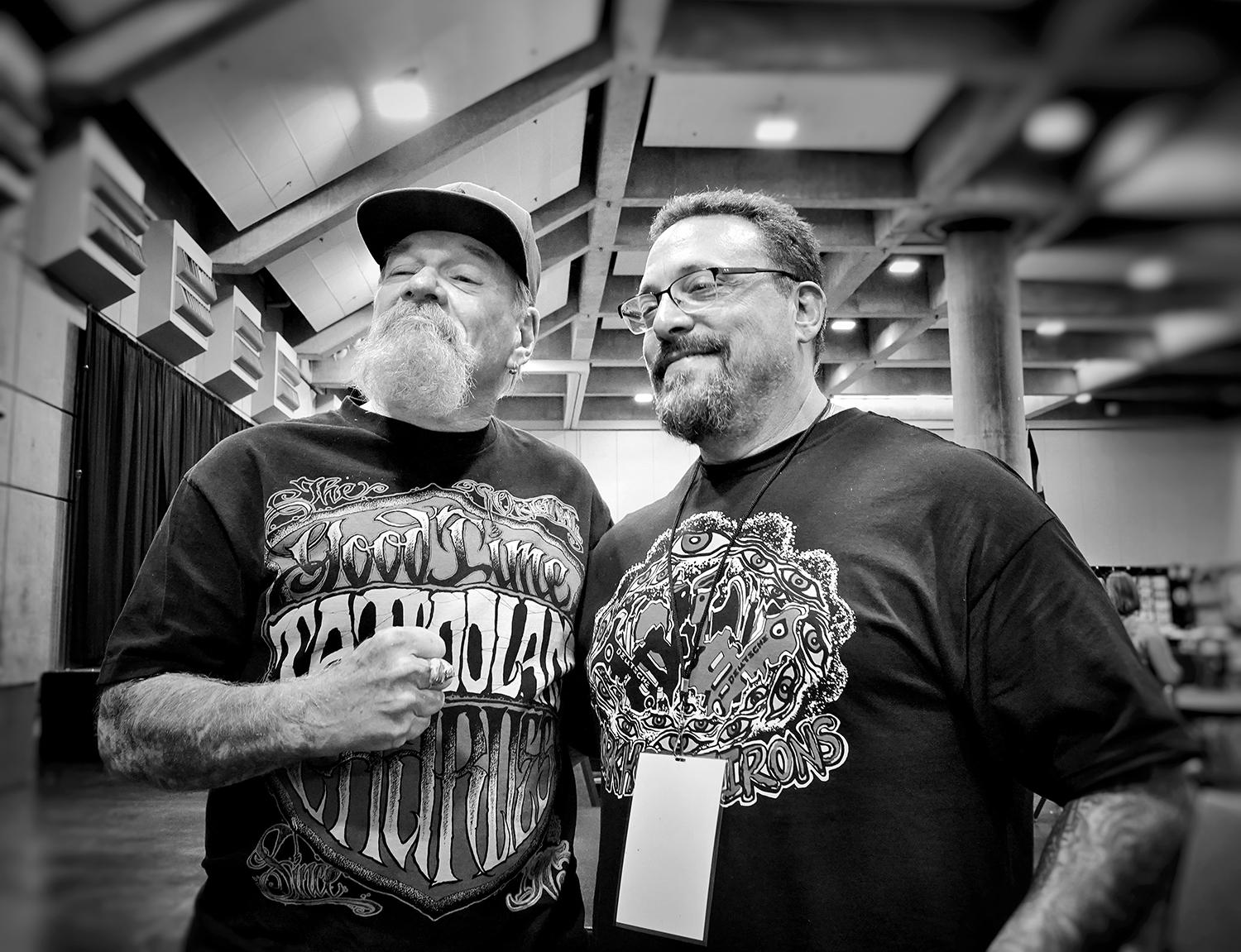 Tattoo icons Jack Rudy and Eddy Deutsche.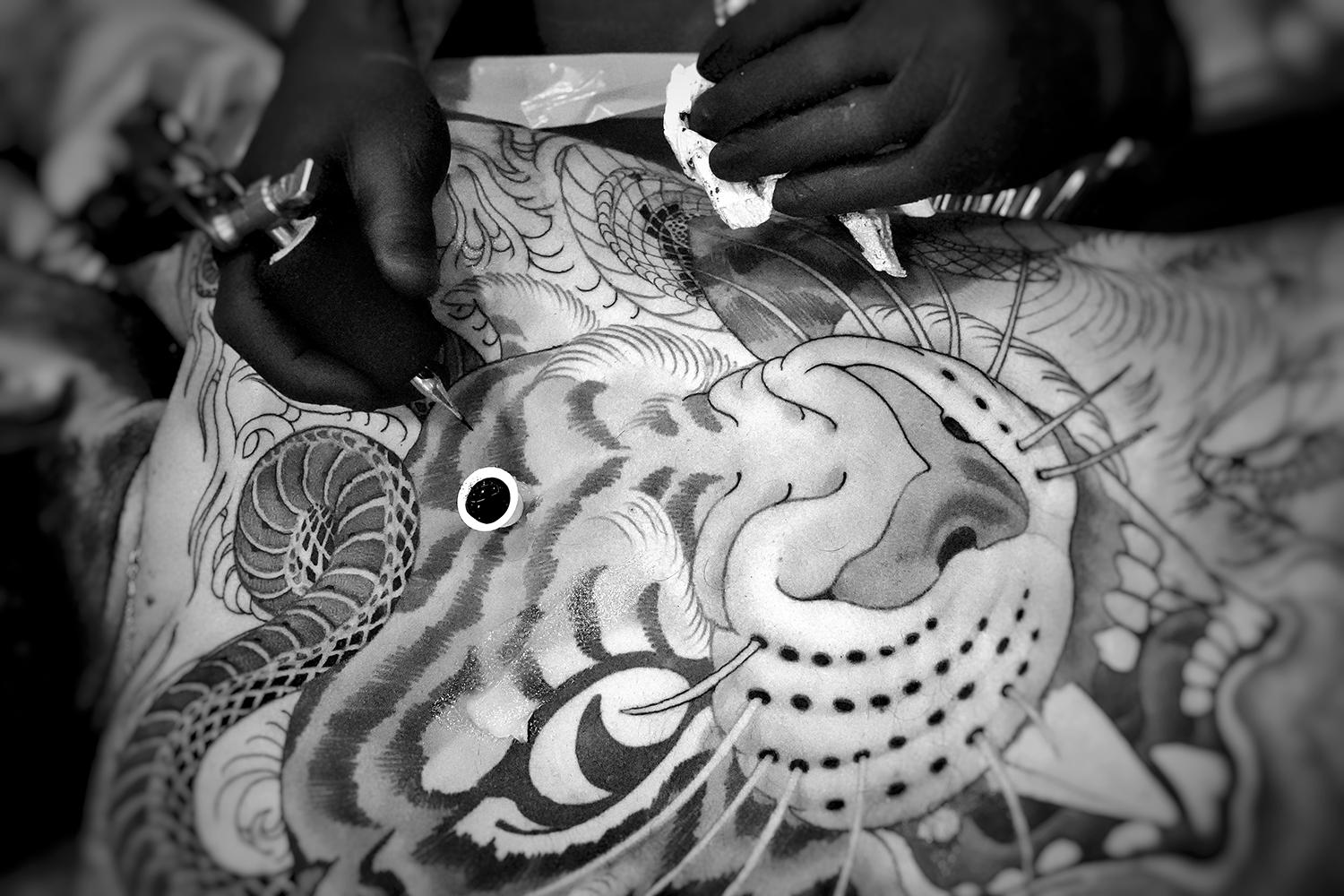 Gabriel Toz, a Chilean artist, produces stunning black-and-gray works.
Healed sleeve and new addition by Puerto Rican artist Fibs.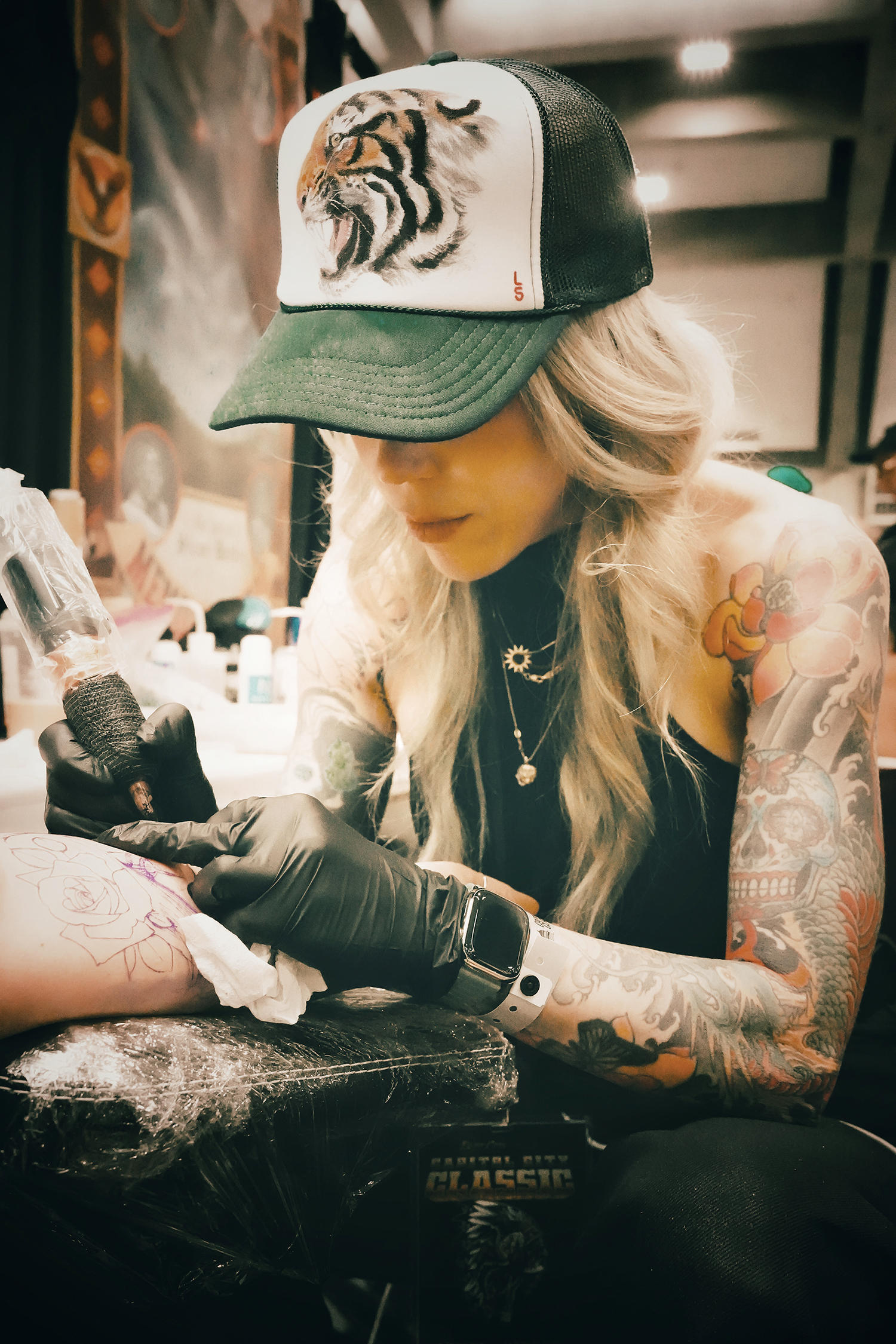 "Tiger" Ramos concentrated on developing a black-and-gray clown lady (also known as "La Payasa") in the Chicano manner.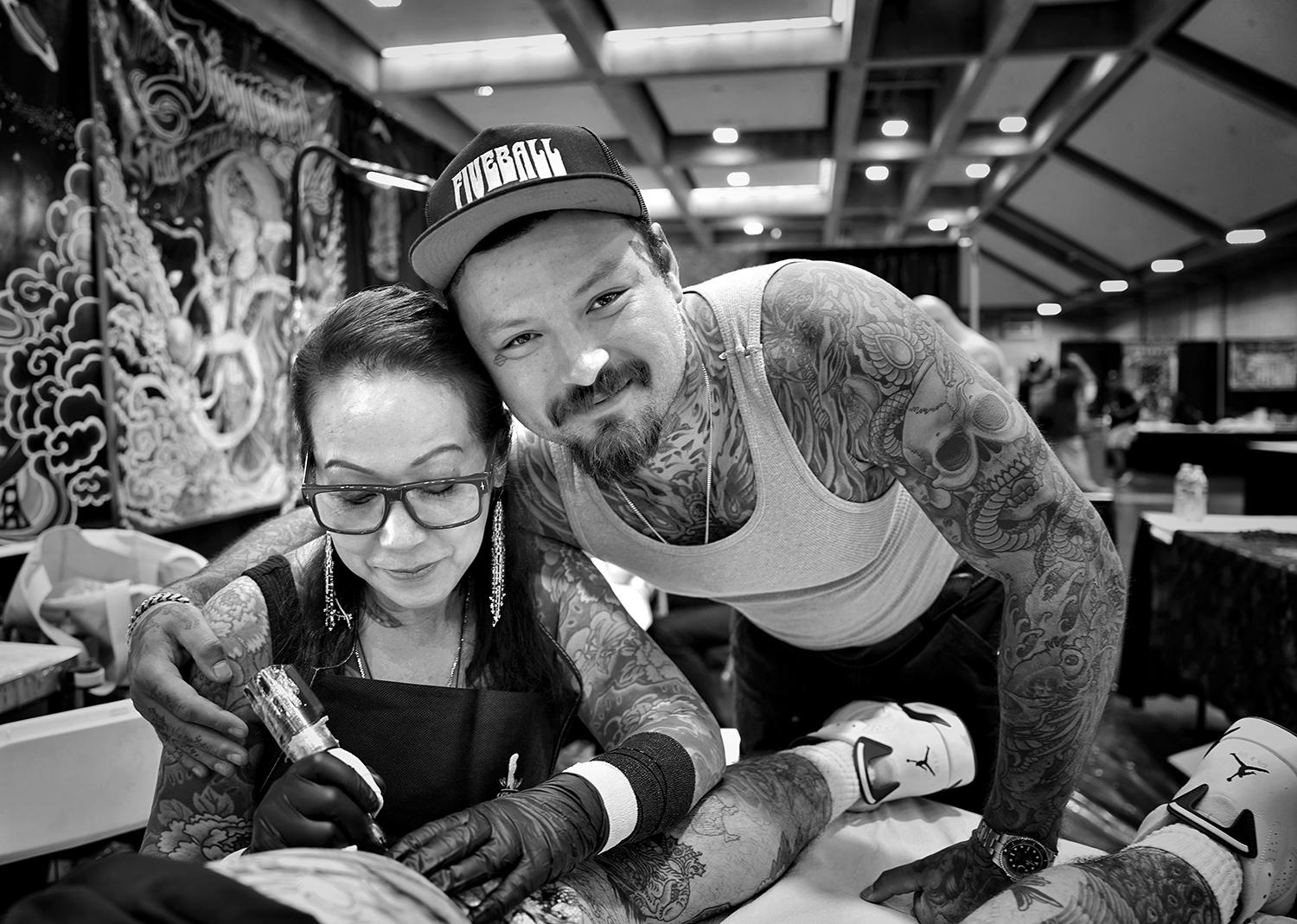 The Godmother of Japanese tattooing in San Francisco: "Junii" Shimada with her guest Frank Ball Jr.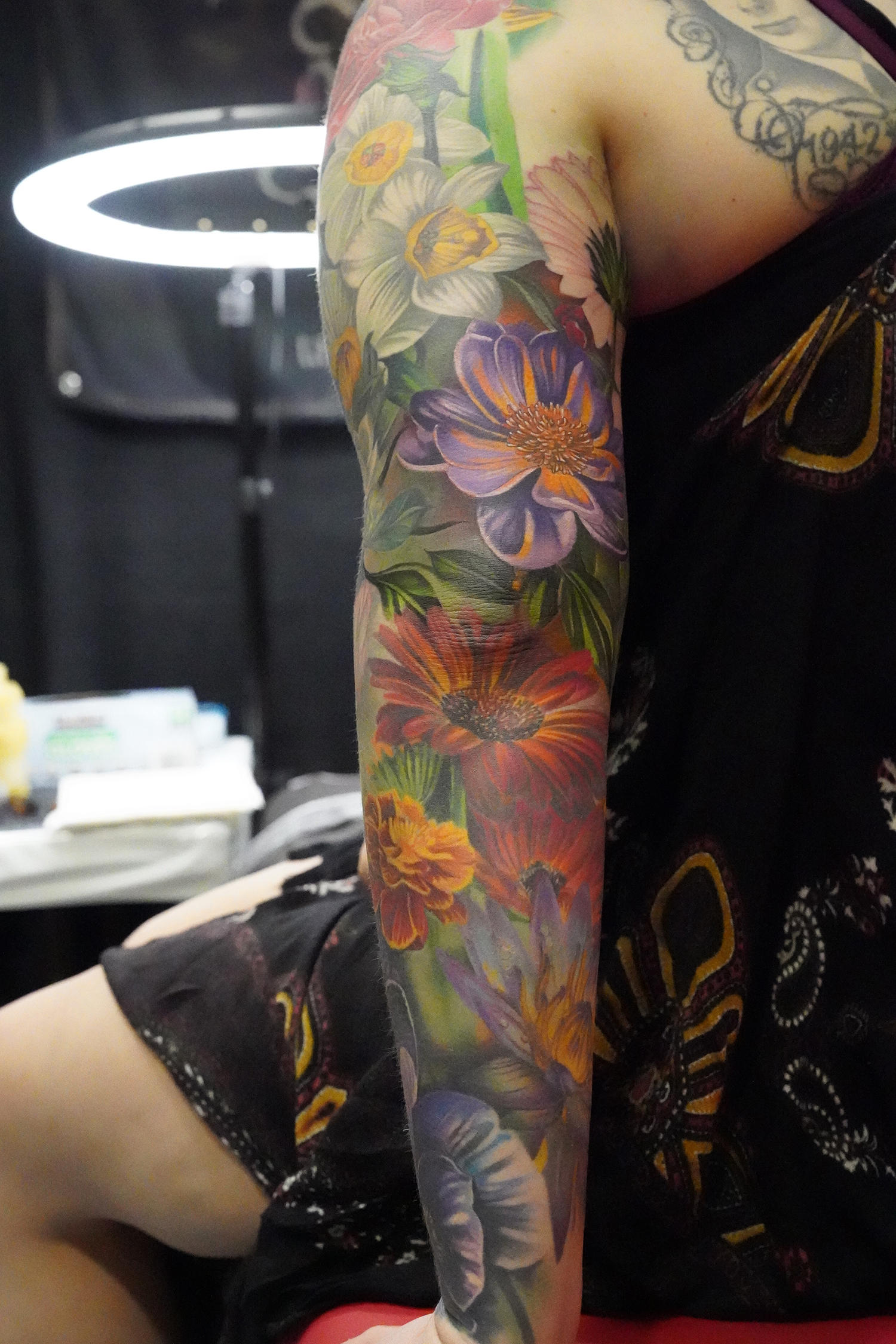 Washington-state-based Jeremy Corns is placing the finishing touches on the floral sleeve.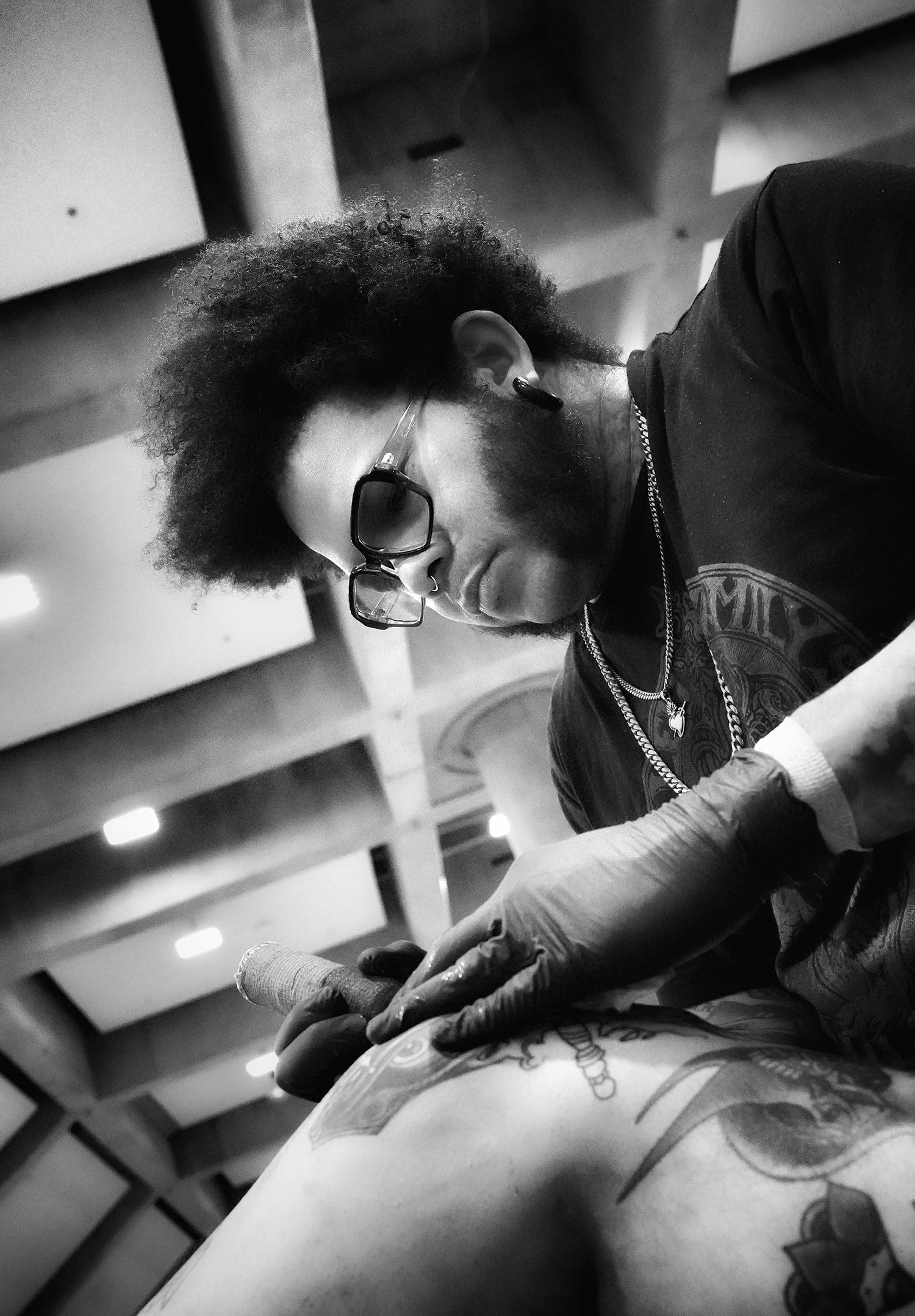 Henry Lewis, a painter and tattoo artist, has style and personality.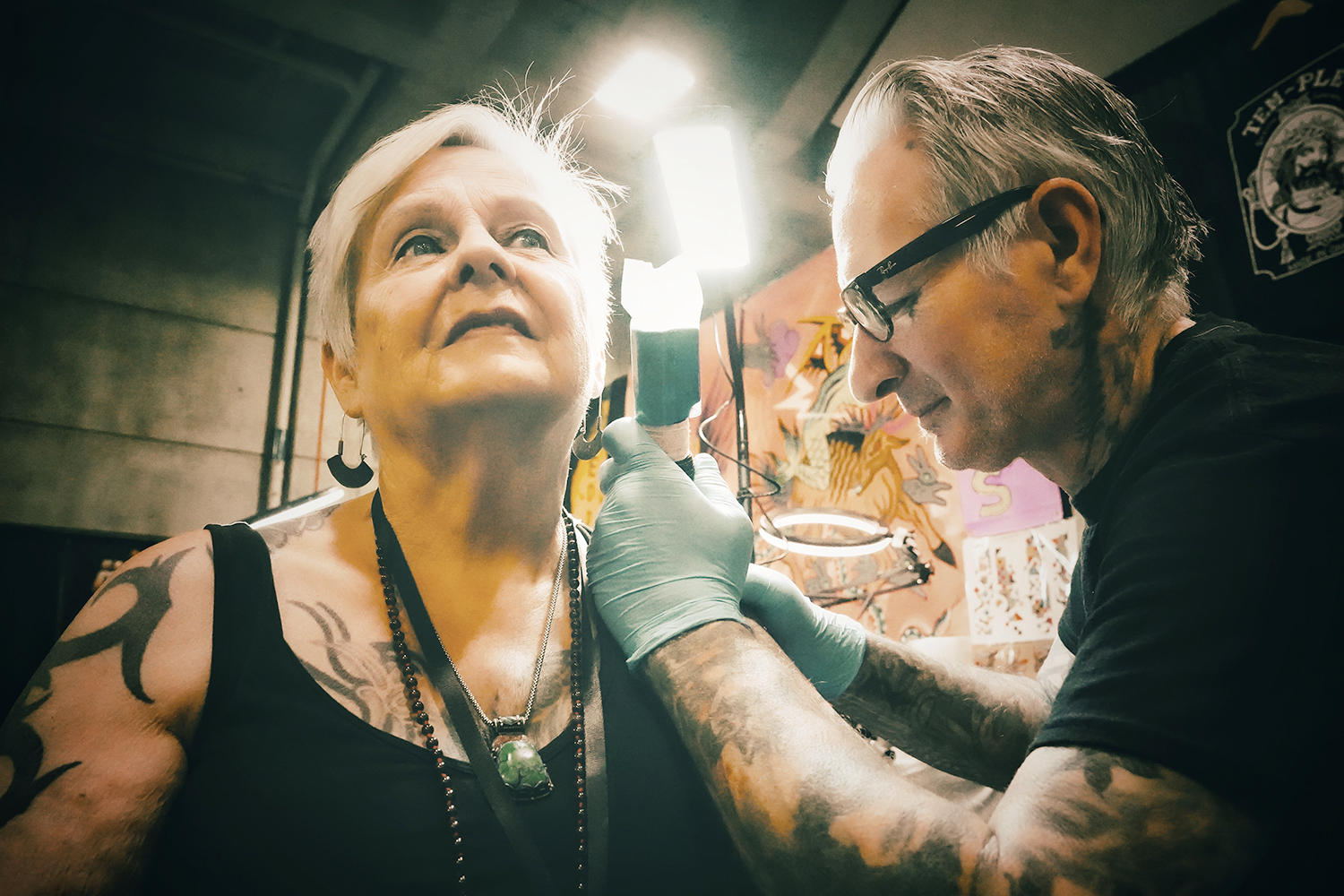 Freddy Corbin tattooing a delicate rose on the shoulder of master photographer Diane Mansfield.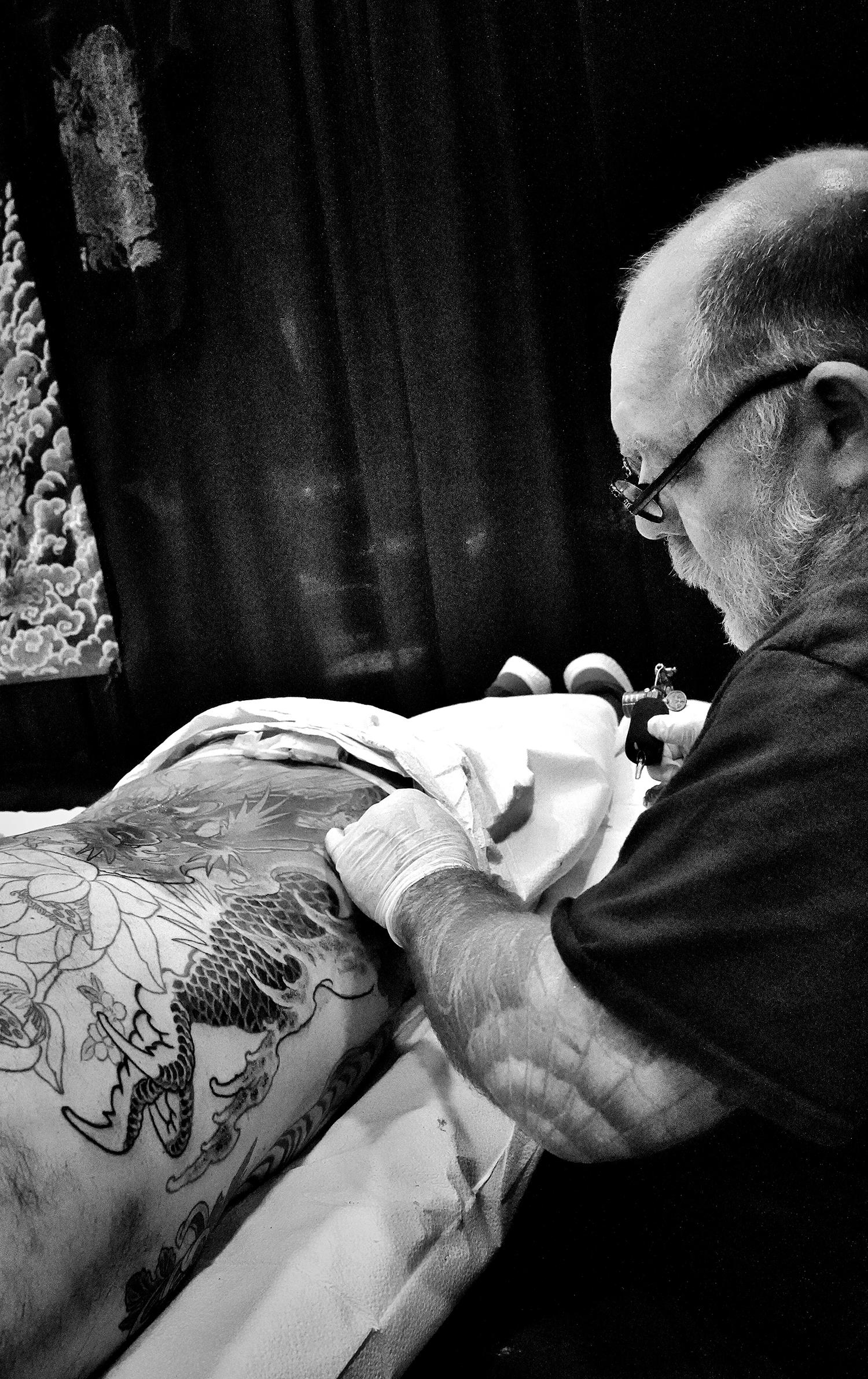 Tin Tin, the legendary French tattooist, returns to the United States.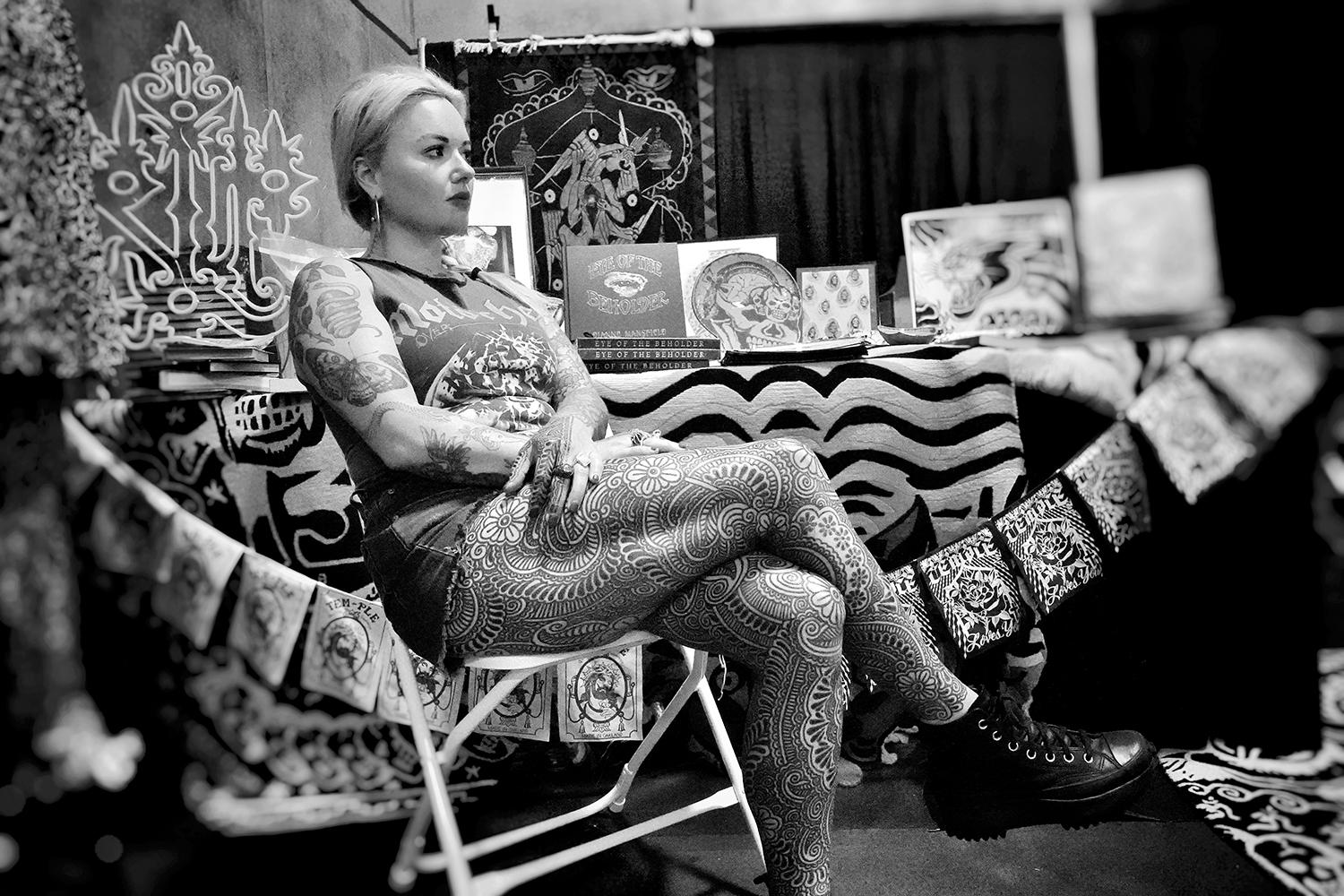 Taylor Bosworth, owner of Raking Light Gallery, with ornamental tattoos on her legs and hands by Guy Le.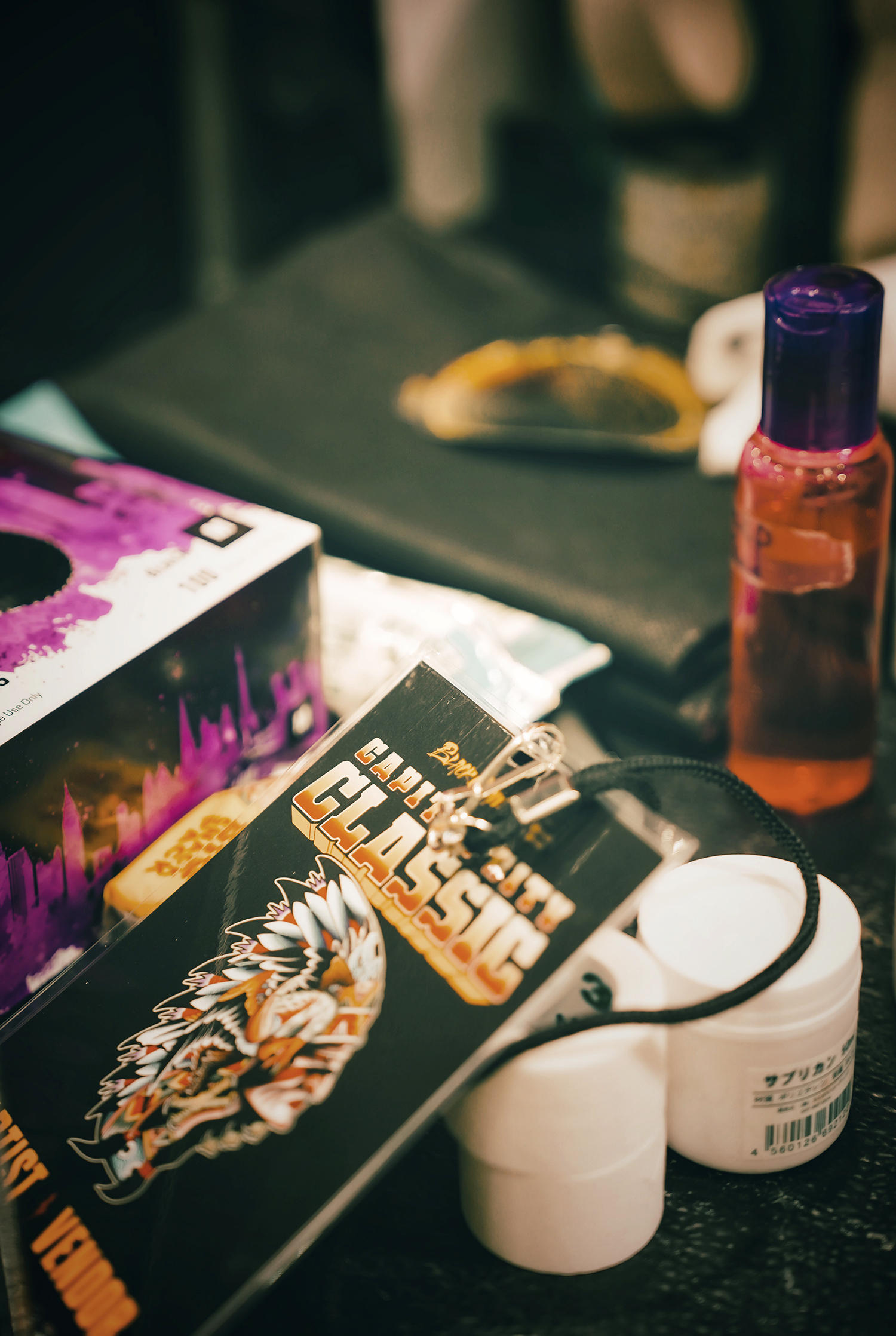 Photos by The Tattoo Journalist, © Scene360