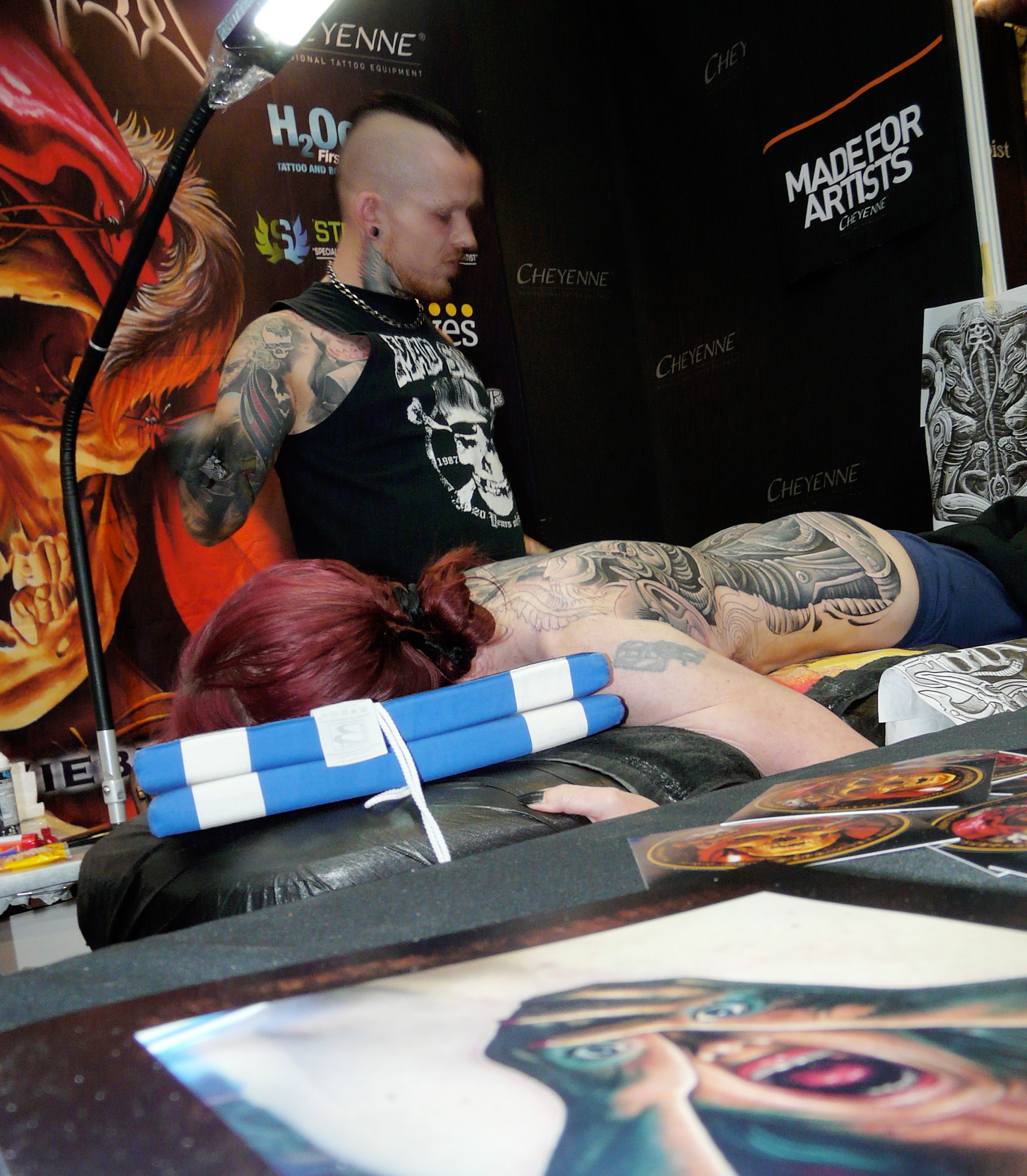 Already known for biomechanical tattoos, German artist Julian Siebert came to impress at the 27th Berlin Tattoo Convention with a double "Baphomet" back piece, influenced from HR Giger's "Necronomicon."

He did not produce a remake, but inspired and created his own original work; a challenging tattoo cover-up that took him 24 hours to ink during the three-day event. Siebert is not just a skillful tattooist and illustrator—having recently hand drawn posters for the London and Milan tattoo conventions—he is also highly professional, has a good attitude, dedicated and a hard worker. Rarely do you see him out of his booth. Always performing at the highest level at every event, and it showed in 2015 in London and now winning "Best of Show" in Berlin.
It was late, 11 pm, when he stopped tattooing on the first day in Berlin. And we met up at the Tattoomuseum.org space (displaying relics from the 1700s to present day) to conduct a very special interview, which shares insight to why Siebert chooses to make large-scale works, why he's into dark art and a world with no gods.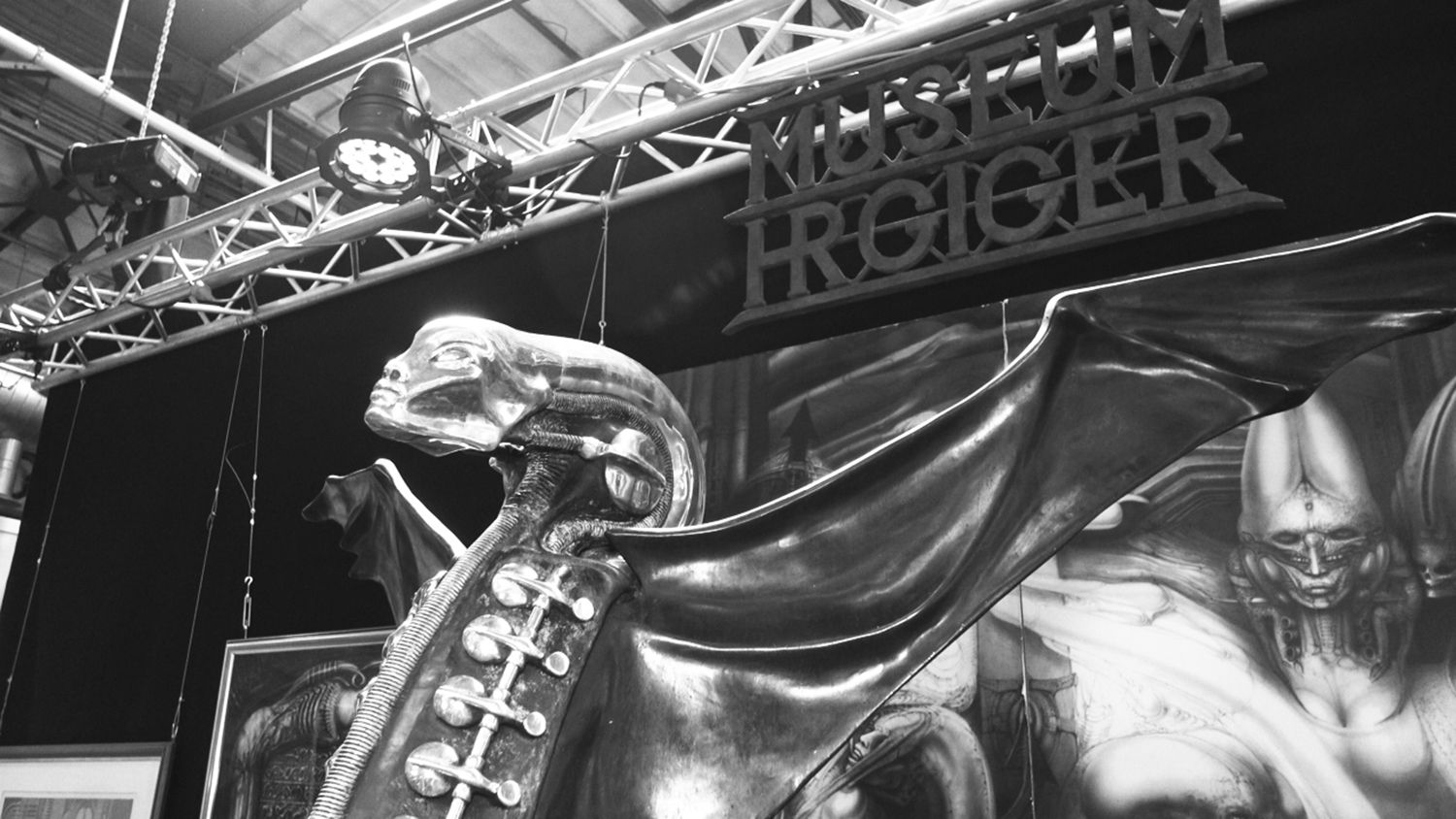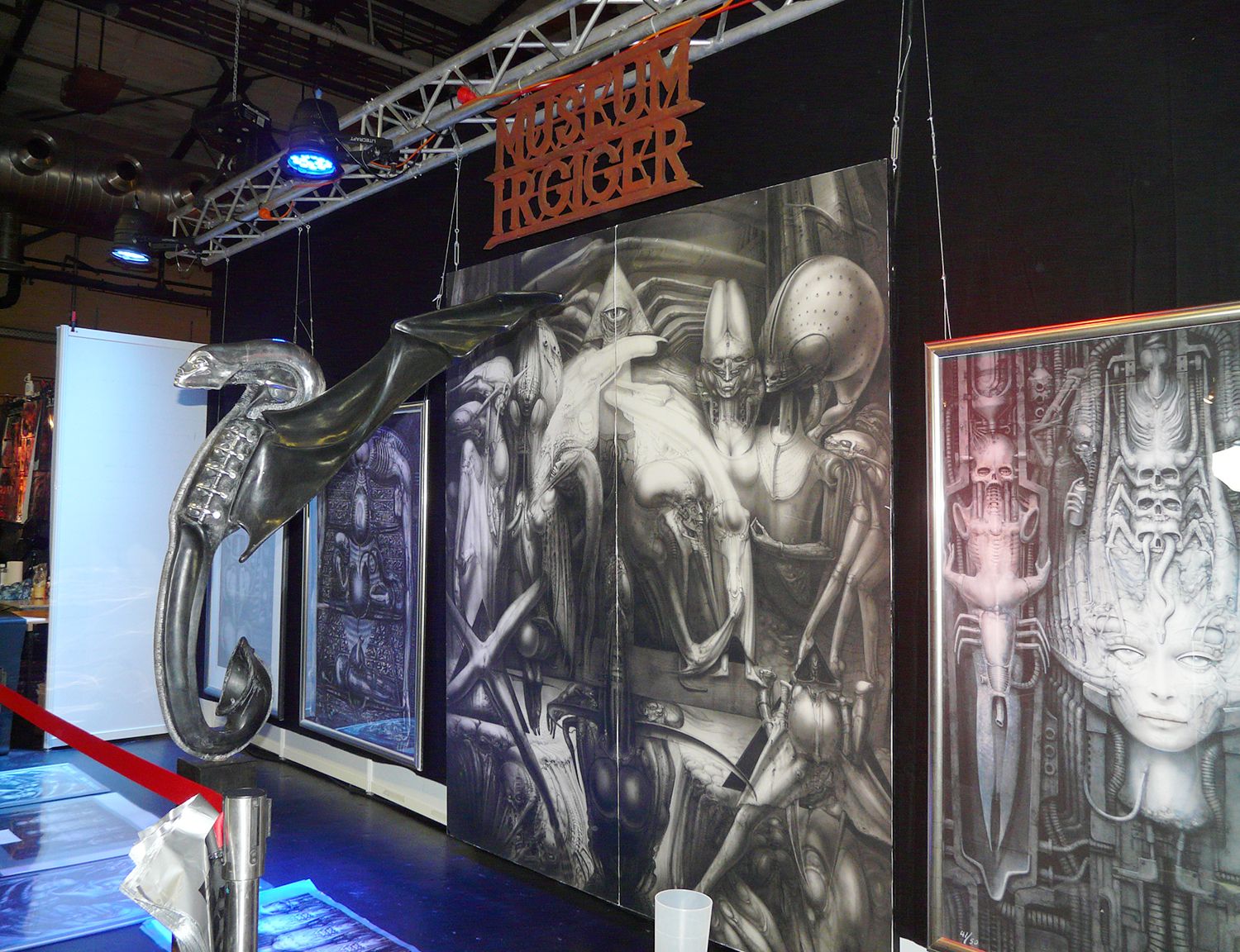 Top: HR Giger Museum participates for the first time at the Berlin tattoo convention.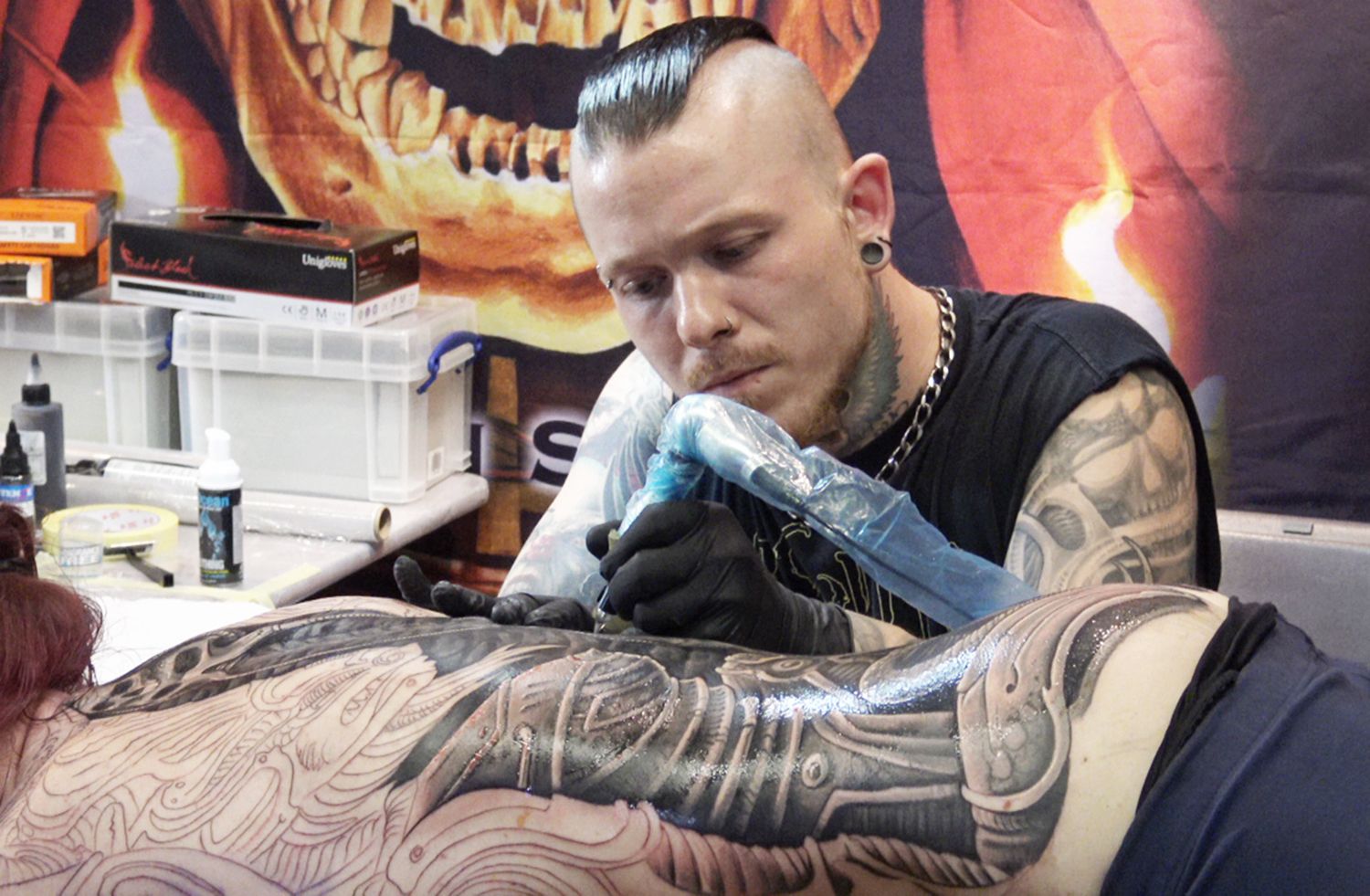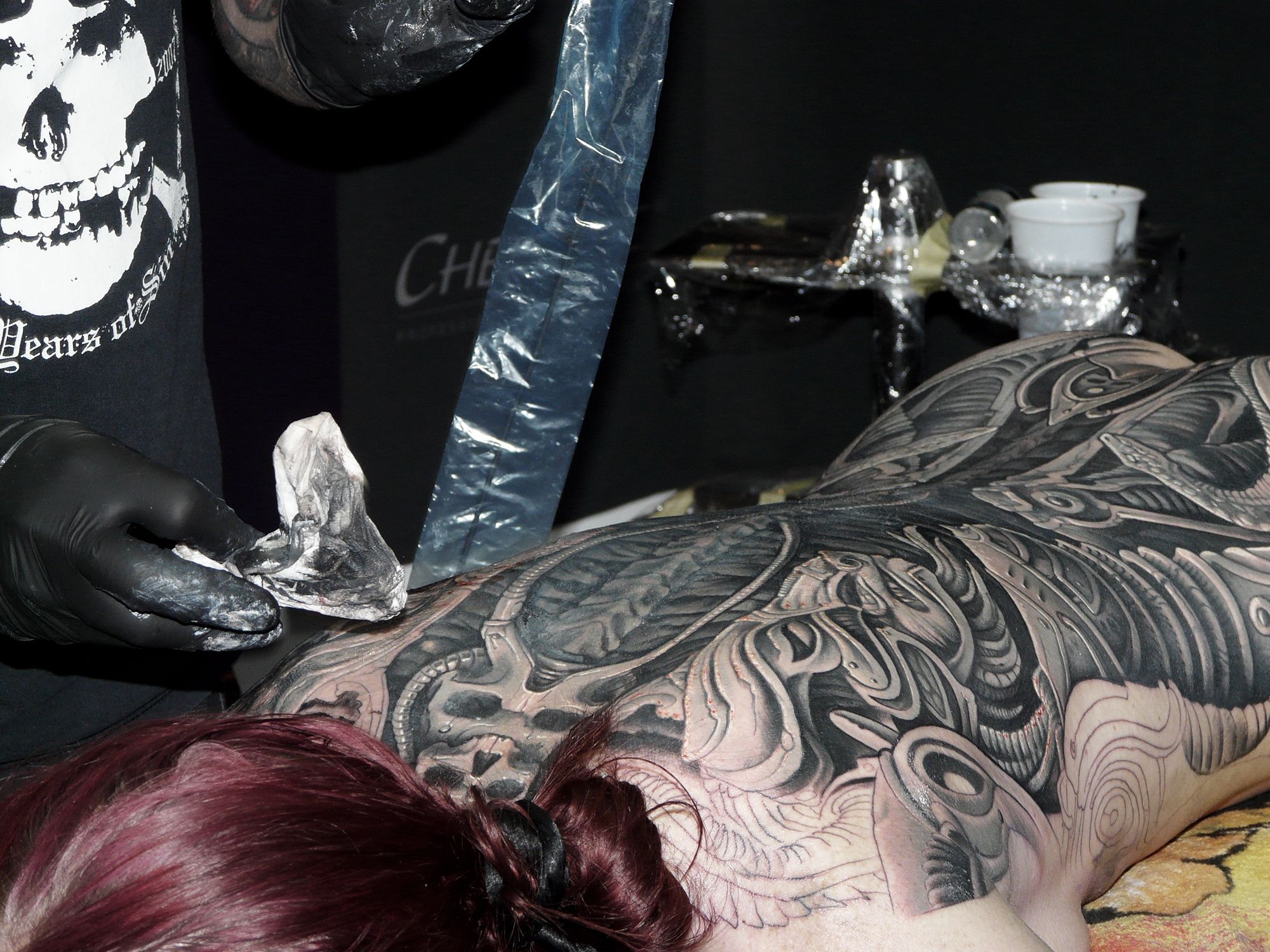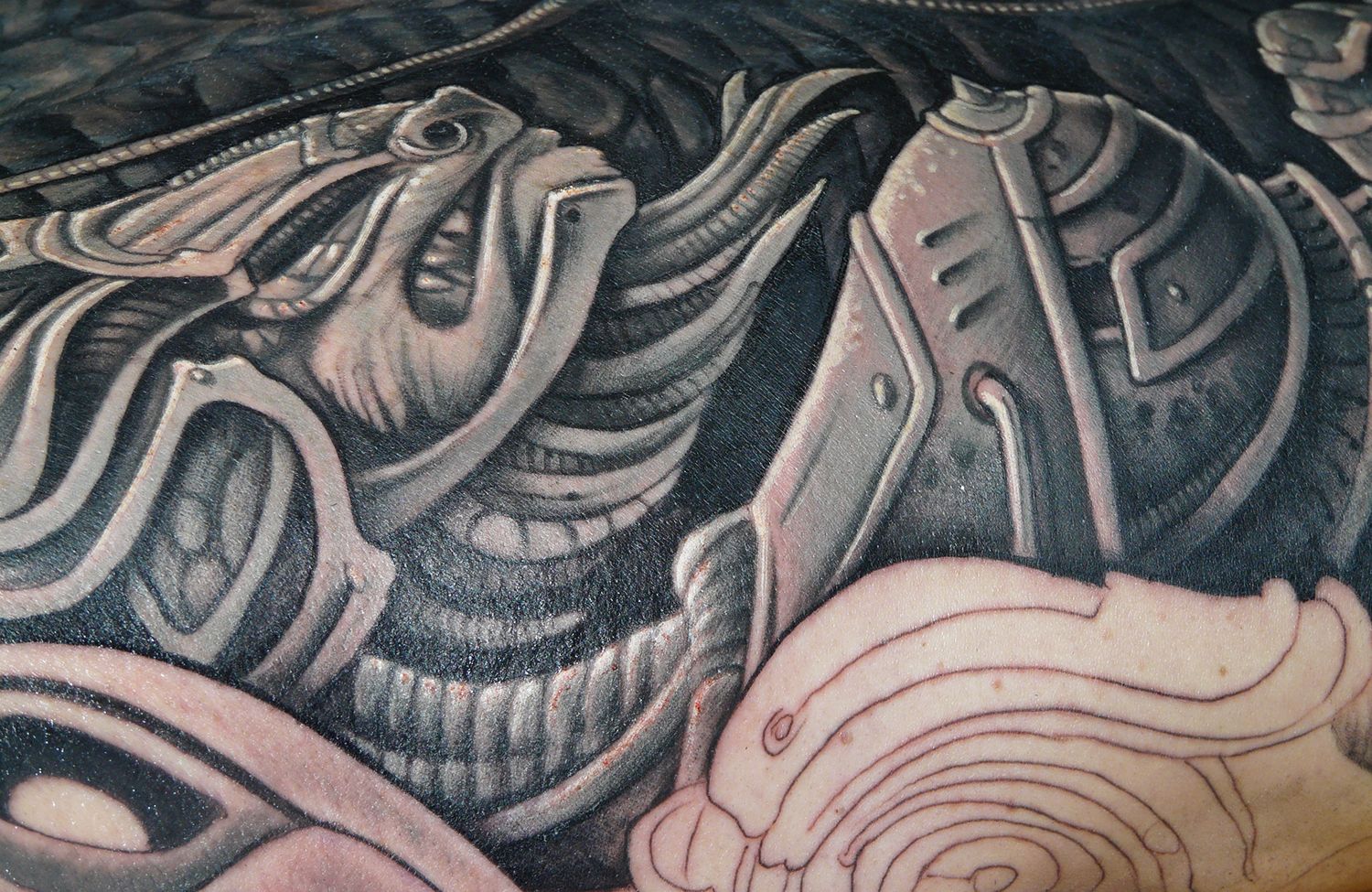 Siebert spends all his event time finalizing this epic back piece.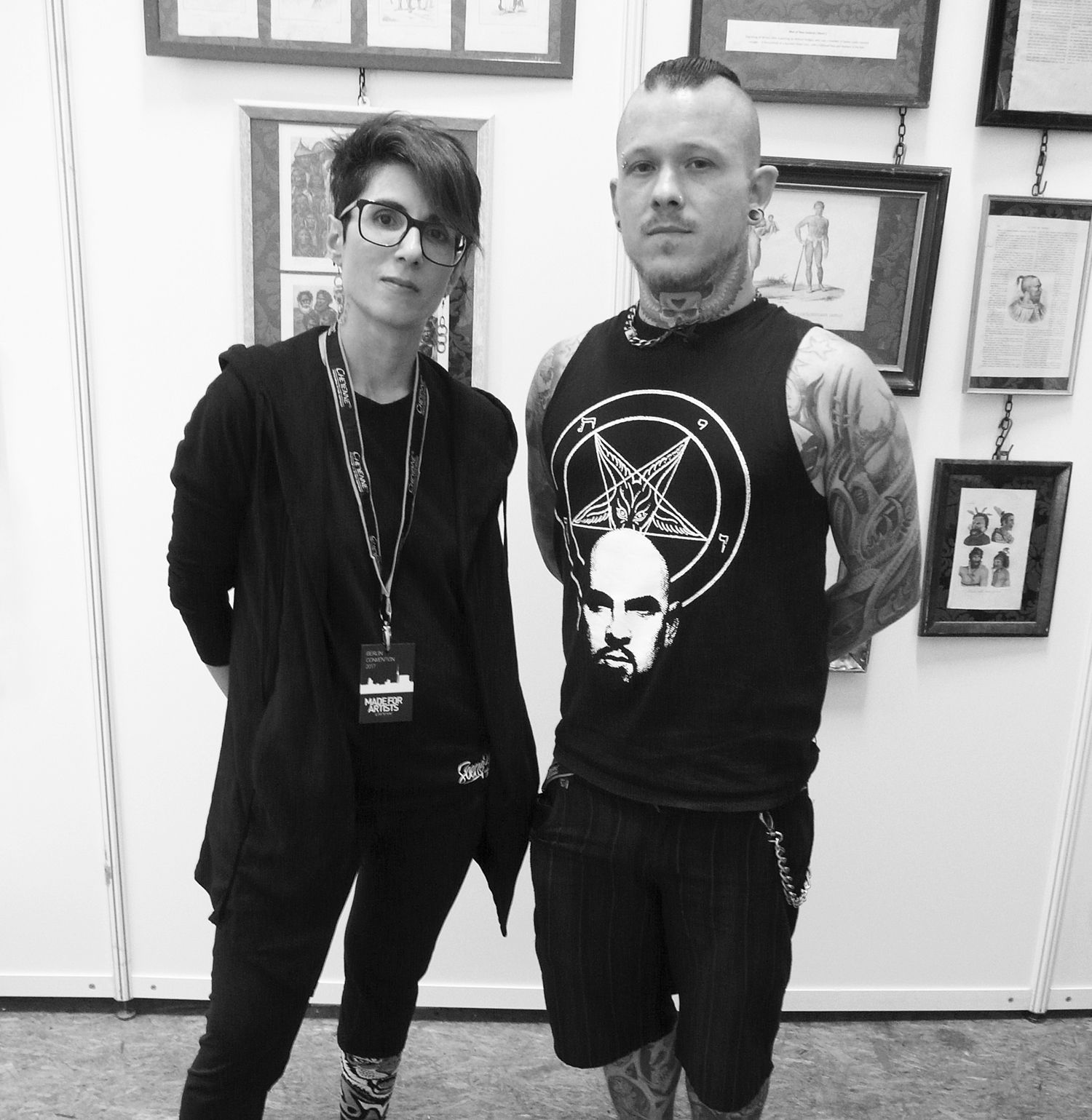 Adriana de Barros (Scene360) and Julian Siebert (Corpsepainter).
Tattoo art © Julian Siebert
Photos and Film © Scene360