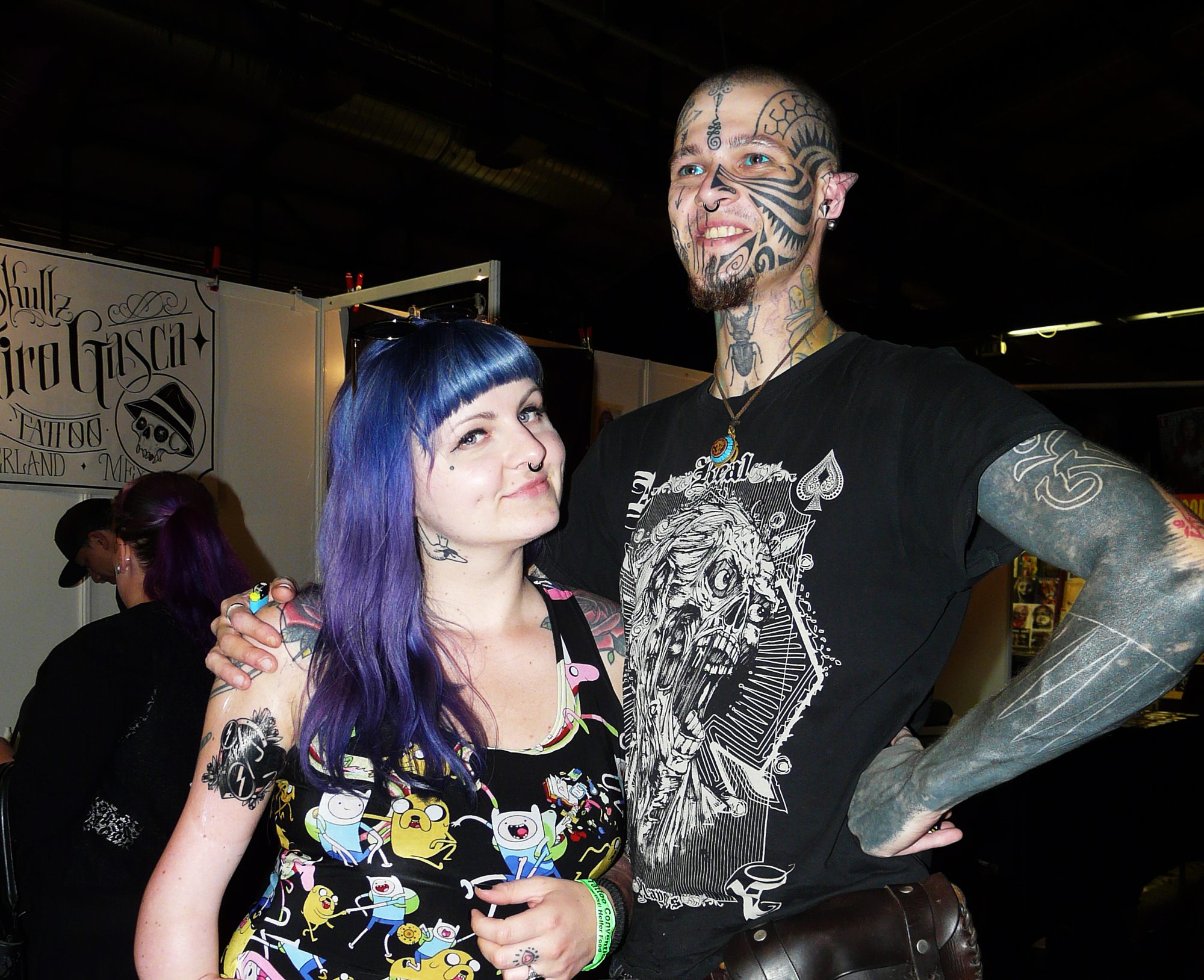 There's nothing like experiencing creativity first hand. For many years, we have covered the film festival circuits and spoke with renowned directors and artists at Cannes, SXSW, the London Film Festival, and more. Now, we're expanding our in-person coverage—and complementing our specialization in tattoo art—to feature tattoo conventions around the world.
Our reporting of these special events started this summer and will continue throughout 2017 in North America and Europe. There, we'll show a side of the tattoo world that's less well known. You'll see artists in their element as their talent and creativity is on full display. You'll meet the organizers behind these massive events, but learn how close-knit the tattoo community really is. Our overall experiences at the conventions will be translated in the form of written articles and video interviews.
We believe that contemporary tattoo art rivals work on canvas, and we're looking forward to bringing you this fascinating facet of the tattoo world. Learn more about tattoo conventions we've attended and will be visiting during the last half of 2017.
Above: Client (left) and tattooer from Hell.cz are happy to be at the Berlin Tattoo Convention. Photo © Scene360.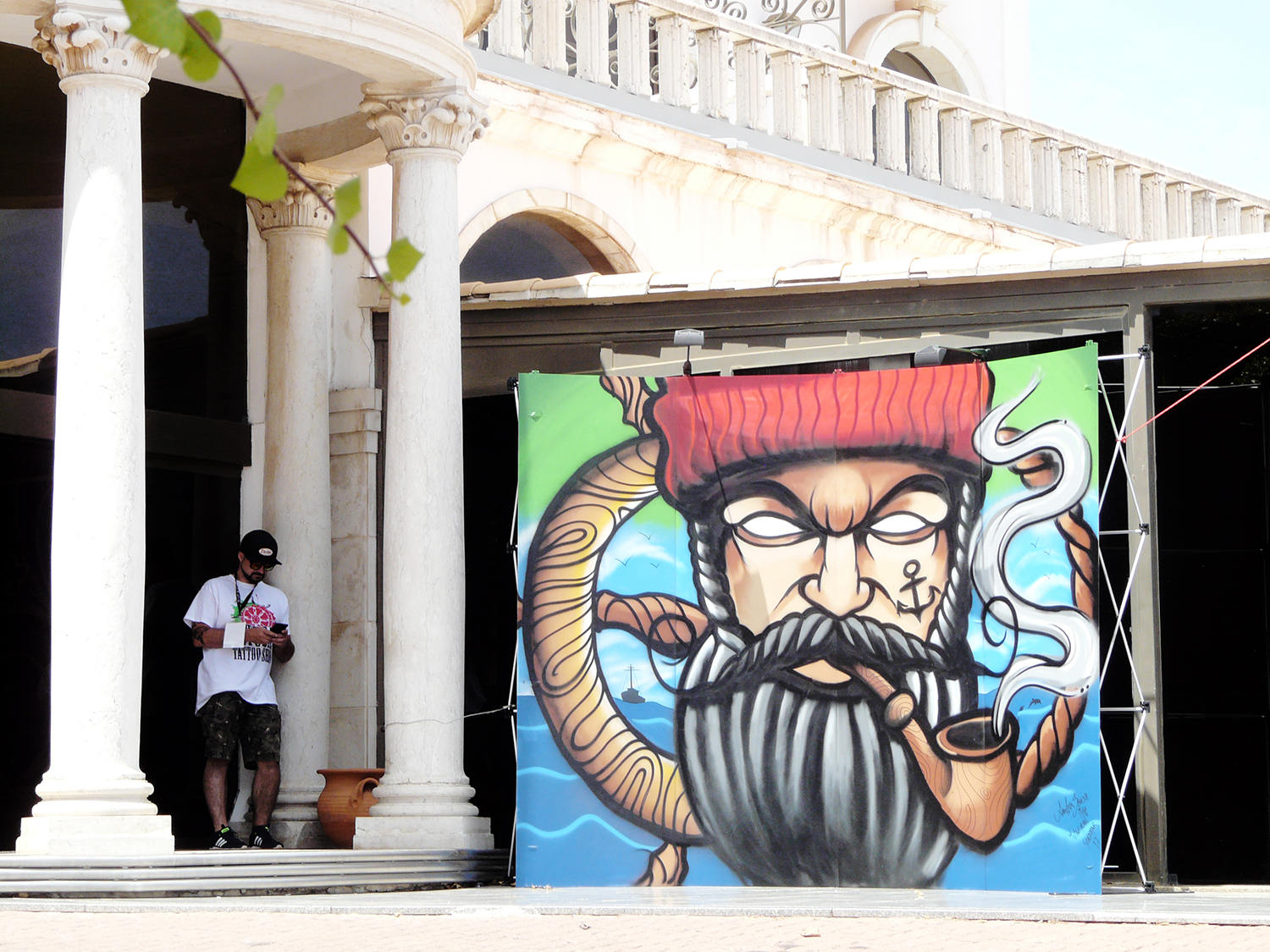 It took organizer César two years to prepare for the Setubal Tattoo Show. He promises to make it bigger and better next year.
Setubal Tattoo Show
The first-ever Setubal Tattoo Show took place in early June and featured 90 artists who showcased tattooing talents. Held at the Sado Hotel in Setubal, the tattoo artist attendees reflected the location—a majority were Portuguese. Sponsors World Famous Ink brought international tattooers, however, including Neon Judas from Germany and Michela Bottin from Italy. In addition, another backer, TattooMed, invited André Vasquez and Mariana to be part of the action. Check out our full coverage here.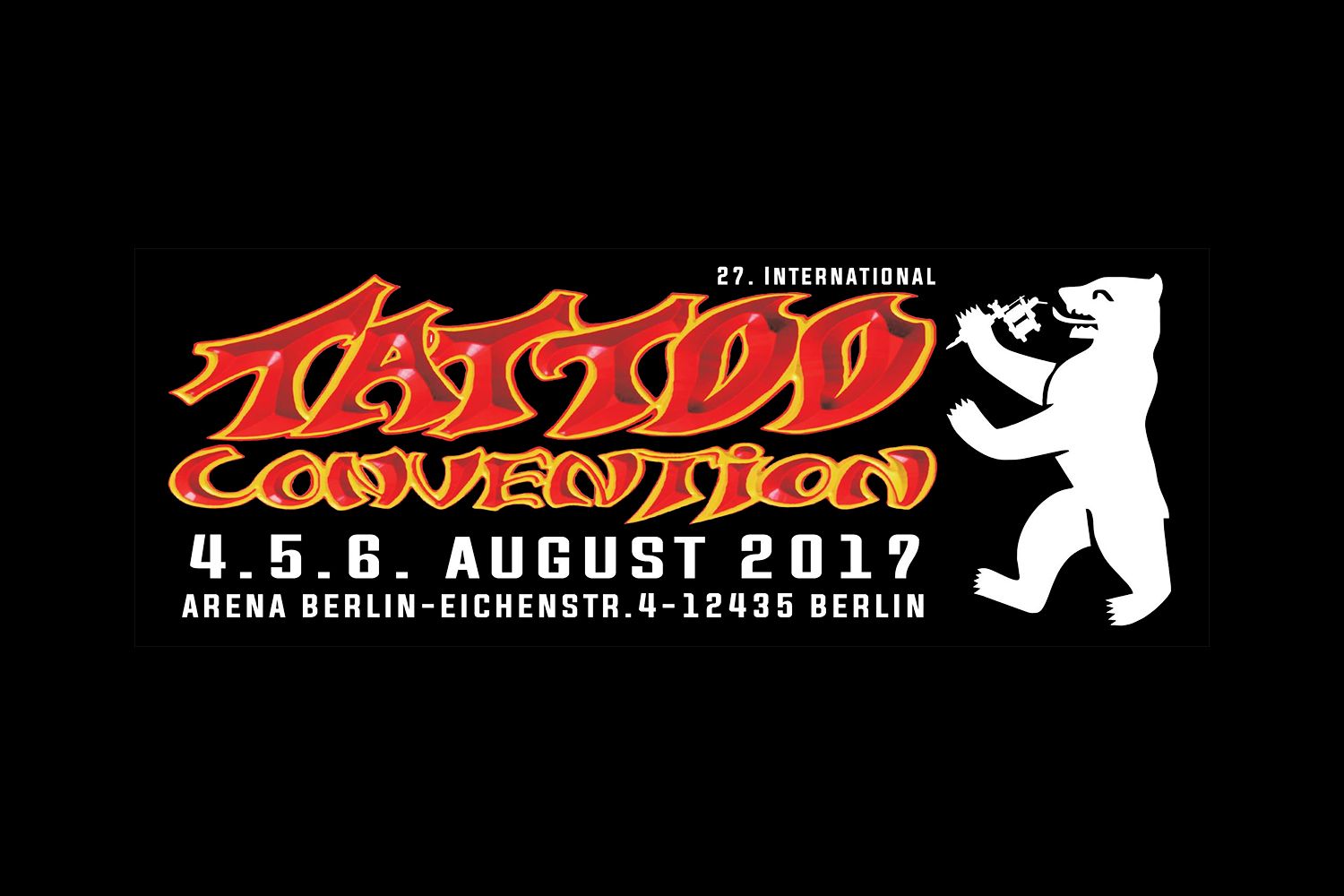 Every year, the Berlin Tattoo Convention crowns a "Tattoo Queen." The winner will get a trip and prize money.
Berlin Tattoo Convention
The 27th Berlin Tattoo Convention boasts that they're the oldest tattoo convention in Europe; what started out as experiment in 1991 has blossomed into three-day event. This year, it's from August 4th to the 6th held along the picturesque River Spree. In addition to watching the tattoo artists work, the programming includes live bands, "action artists," and a best tattooing contest. But, that won't be all. The Berlin Tattoo team writes that "The surprise effect is guaranteed!"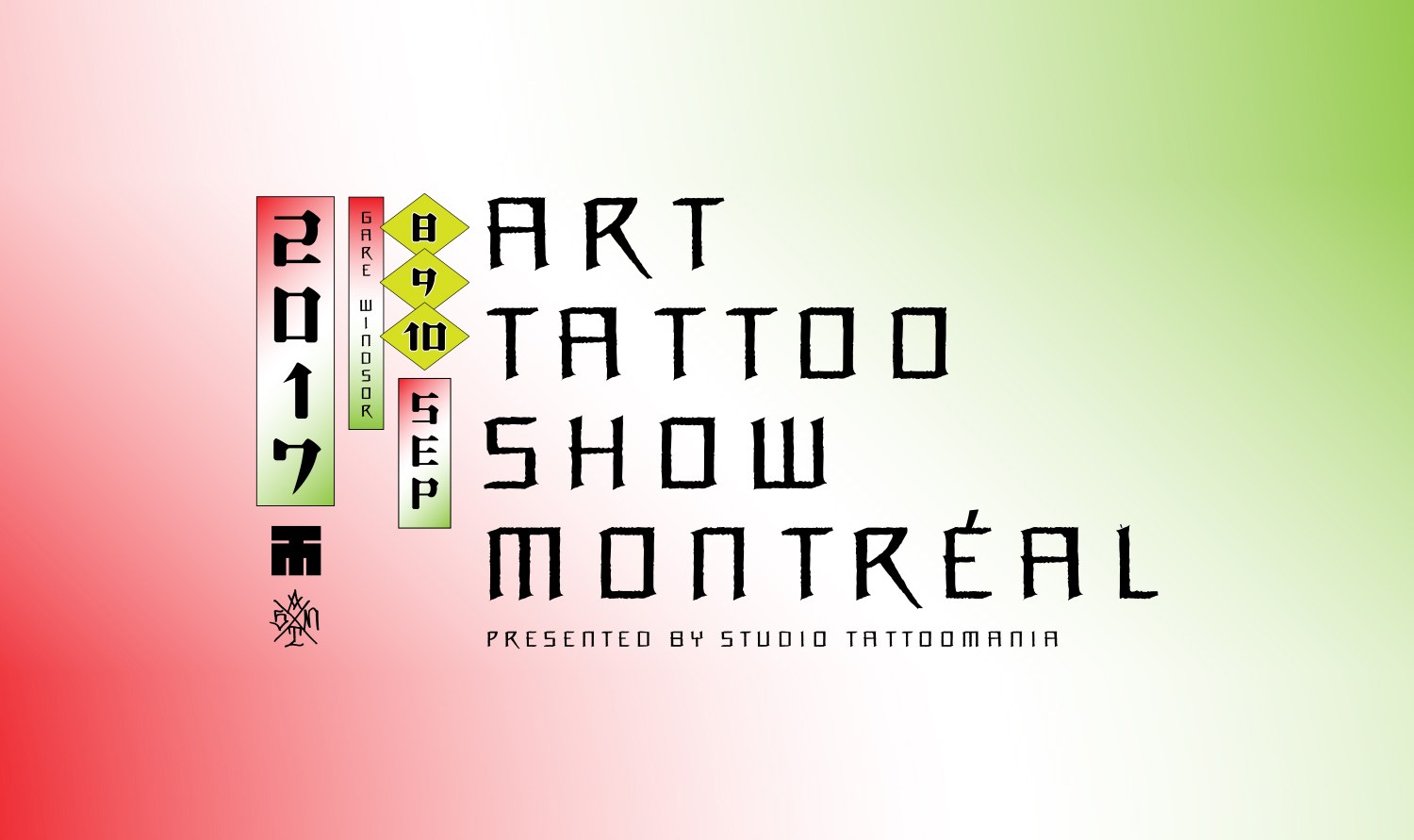 The artists who appear in "Montreal Art Tattoo Show" are handpicked to appear.
Montreal Art Tattoo Show
Now in its 15th year, the Montreal Art Tattoo Show is a three-day event that'll take place September 8th through the 10th. Organized by tattoo artist Pierre and his wife Val from Studio TattooMania, it will host artists from over 20 countries around the world working in a variety of styles. Like other events, they encourage you to get tattooed, but that's not the only draw to the show. There will be vendors selling clothing, accessories, and other curiosities like taxidermy.
According to the organizers, the 2017 edition of The International London Tattoo Convention will be the biggest yet.
London Tattoo Convention
Located in East London, The 13th International London Tattoo Convention includes over 400 artists from around the globe. It is organized by Tattoo Life magazine and prides itself on the diversity of styles, "from Western Traditional and Japanese tattoos to stunning photo-realistic styles and traditional hand-tapped motifs." September 22nd, 23rd, and 24th are the 2017 dates, and during that time they'll have a competition stage that allows tattooed clients showcase their impressive works of body art—and visitors to leave in awe.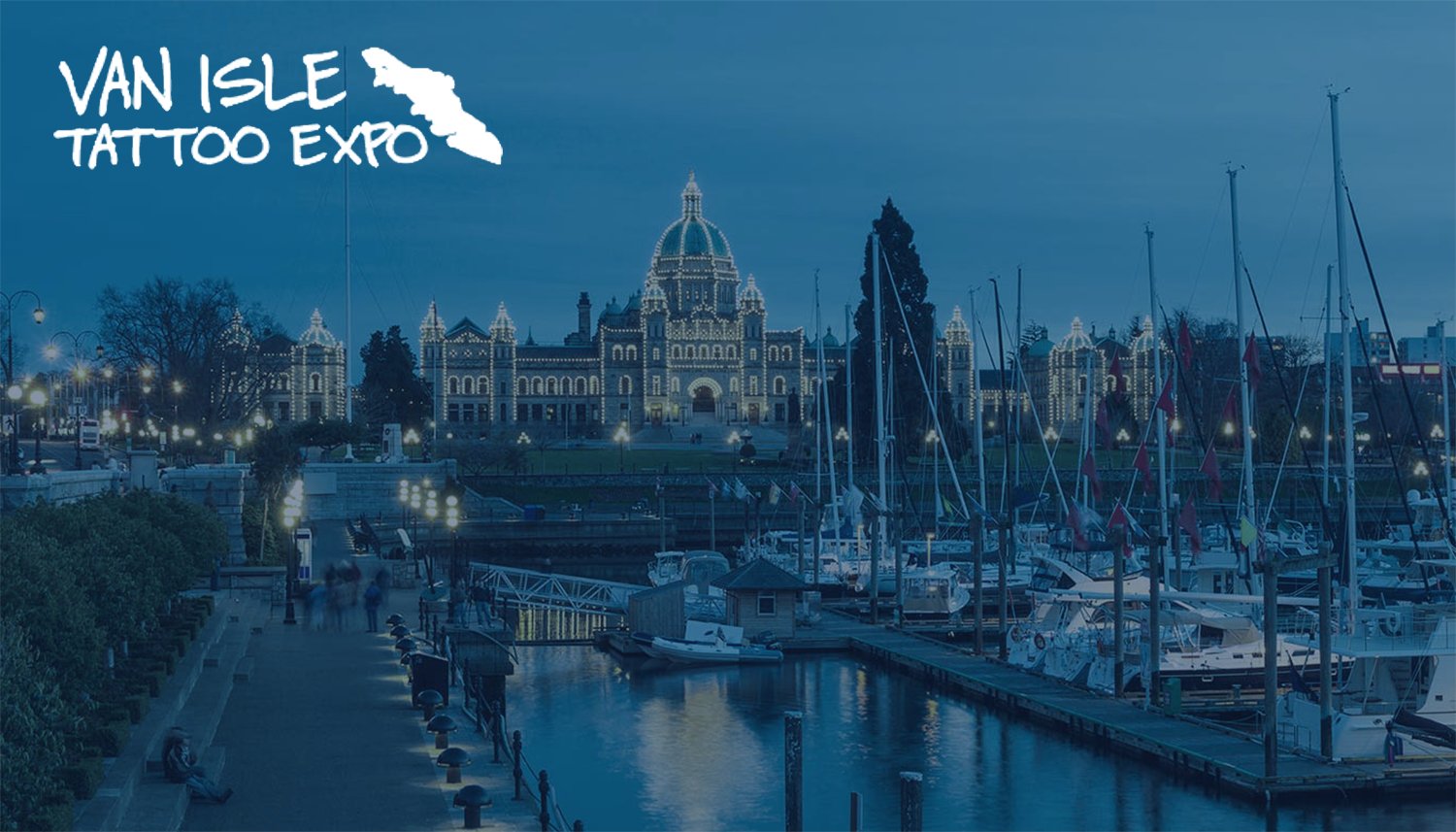 45+ tattooers have been invited for the 1st annual tattoo expo in Victoria, BC.
Van Isle Tattoo Expo
Located on Canada's picturesque Vancouver Island, British Columbia, the Van Isle Tattoo Expo boasts incredible tattoo art among a gorgeous natural backdrop. Organizers JRK Productions made it a point to include artists local to Van Isle and talent from across the country as well as in the United States and Denmark. In addition to tattooing, Van Isle will also have a "Miss Van Isle Model Search" at the event, and the winner will receive a special prize pack and a feature in Inked magazine.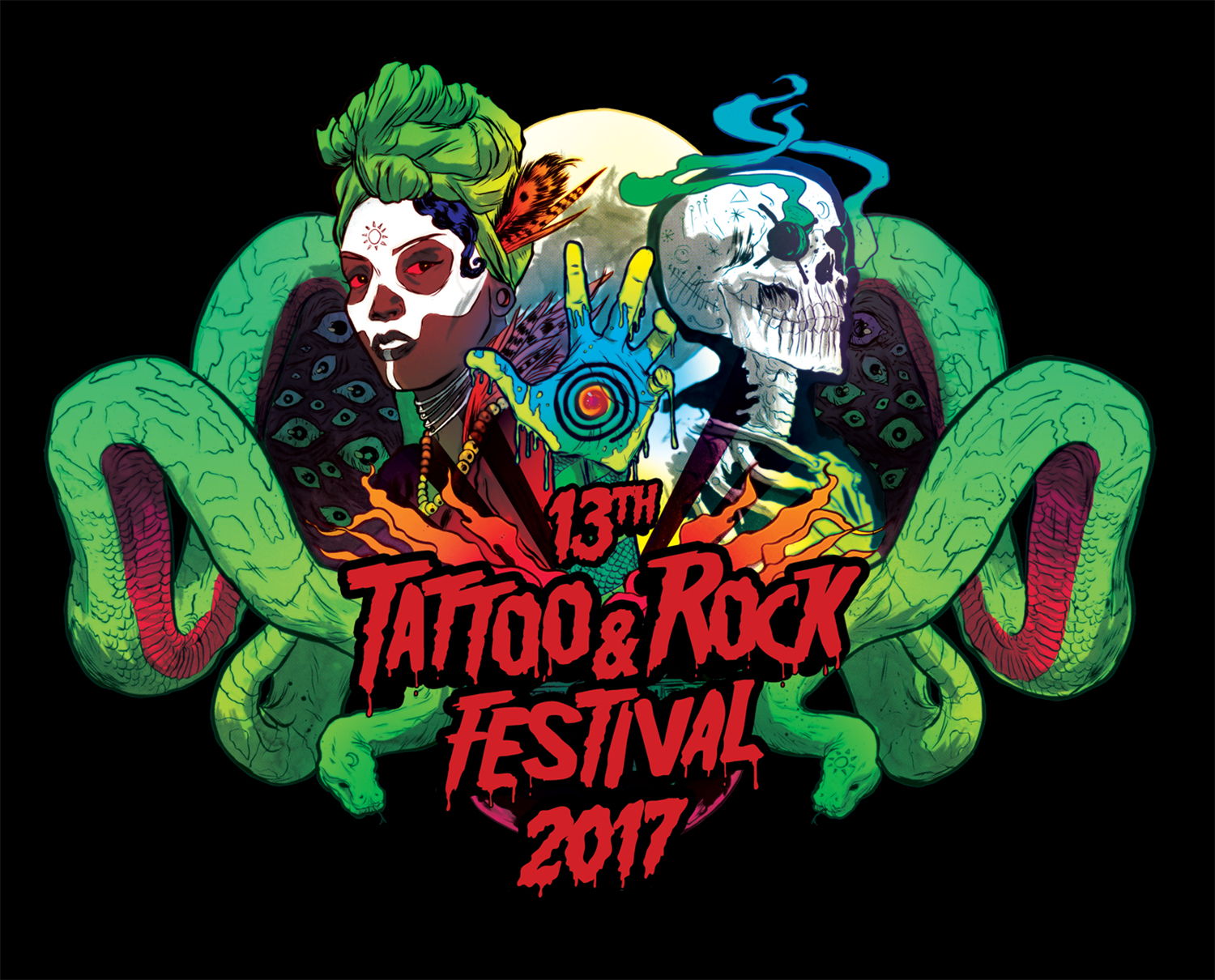 Ricardo Reis illustrated the 13th Lisbon Rock & Tattoo Festival. Tickets go on sale in September.
Lisbon Rock & Tattoo Festival
While the London convention is massive, the 13th Lisbon Rock & Tattoo Festival prides itself on being a more intimate setting. "We hope to know all our artists and eventually became long-time friends," they write. The artists and studios that are involved is kept purposely small to keep their "tattoo family strong, solid, and close." This festival will be held on the 1st, 2nd, and 3rd of December at the MEO arena, just five minutes from the Lisbon airport.
Photos © respective events.