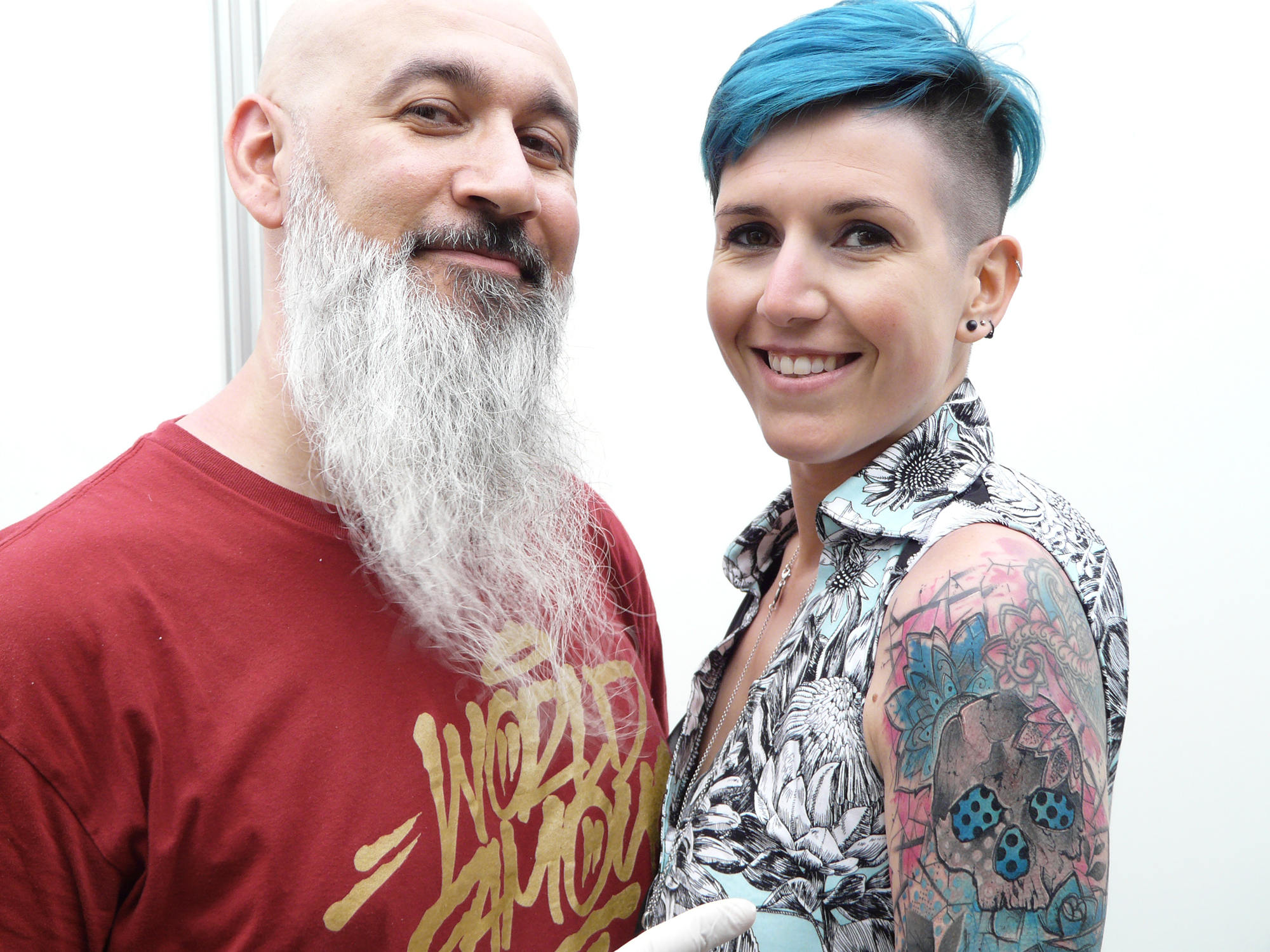 It was an unusually windy and cold weekend in June at the first-ever "Setubal Tattoo Show," held at the Sado Hotel in Setubal—a city that is only a 30-minute drive from the capital of Portugal. But nothing stopped the 90 confirmed artists from traveling to the venue; the majority were Portuguese, well-known photorealists Mauro Amaral and Nuno Feio, neotraditionalist Johnny Domus, and plenty of others were there. The title sponsor World Famous Ink brought a team of national and international tattooers including dark artist Neon Judas (Germany), colorful tattooists Alle Tattoo and Michela Bottin (both from Italy), and more. Another event sponsor TattooMed invited AndrĂ© Vasquez and Mariana. And Filip Henningson from Sweden came with his colleague Oskar Horiyama Ekenbro; among Spanish and South American artists in the booths.
It was a challenging yet great start for a first-time event. The convention took organizer CĂ©sar two years to prepare with the help of 13 friends, who were all accustom to promoting rock and punk concerts but were totally into tattoo art. Next year, they promise to deliver a bigger and better event with 120 guest artists.
Above: The Guinness World Records holder Alle Tattoo completes half a sleeve on his manager's arm.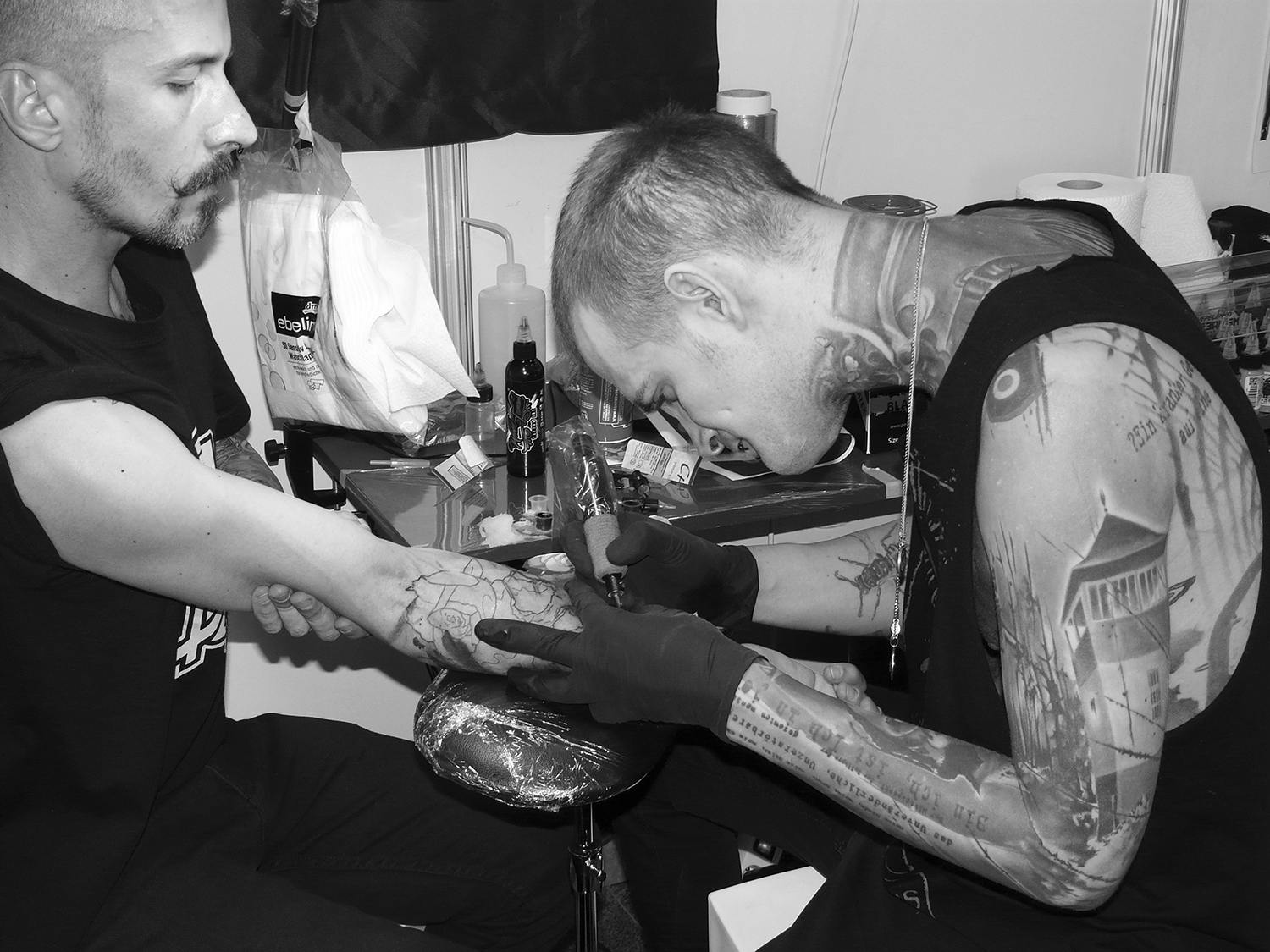 Berlin-based tattooer Neon Judas spent more than three hours working on this tattoo.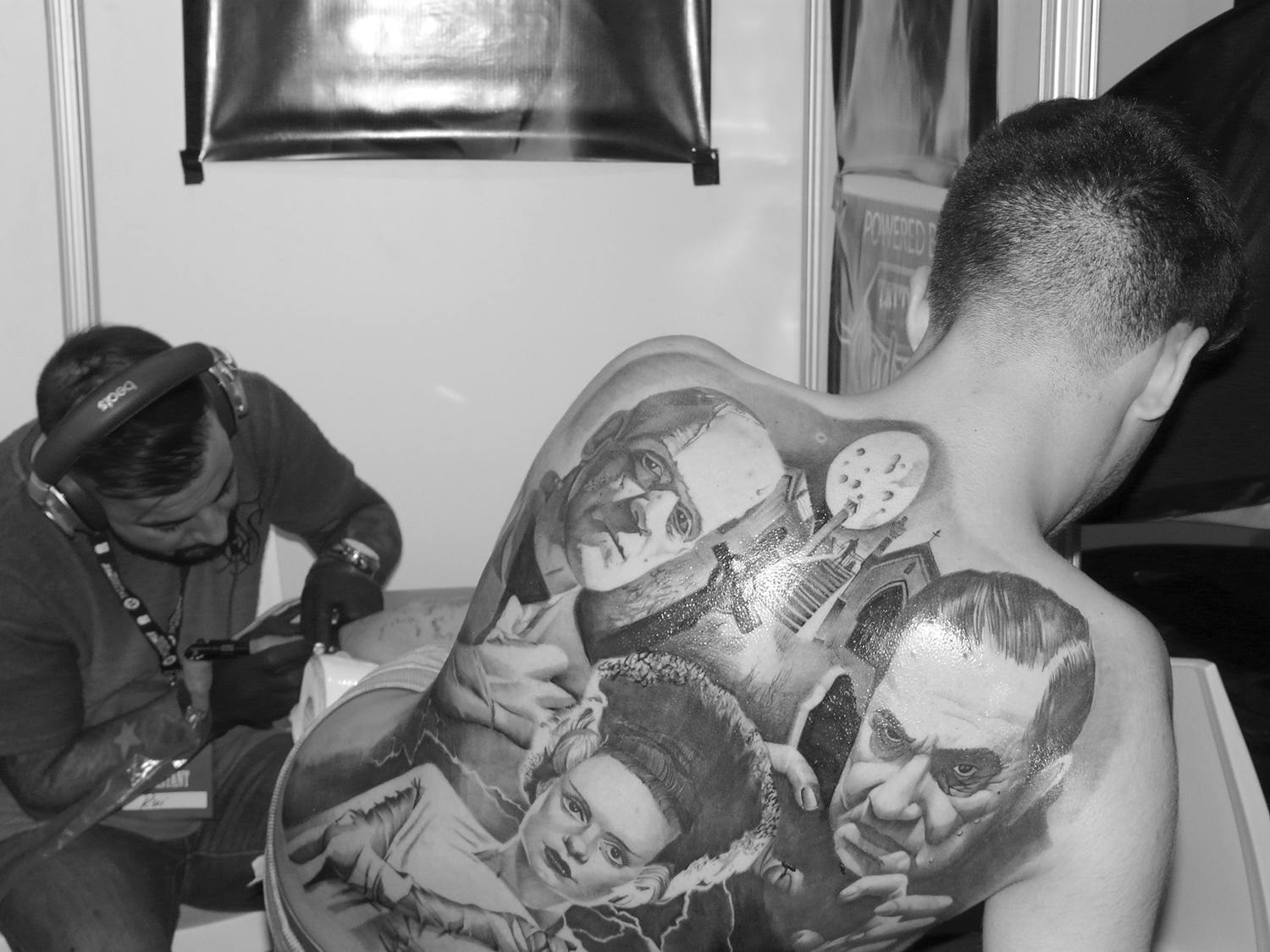 The amazing back piece had already been inked by Fábio S Guerreiro, and now his return client is getting a leg tattooed.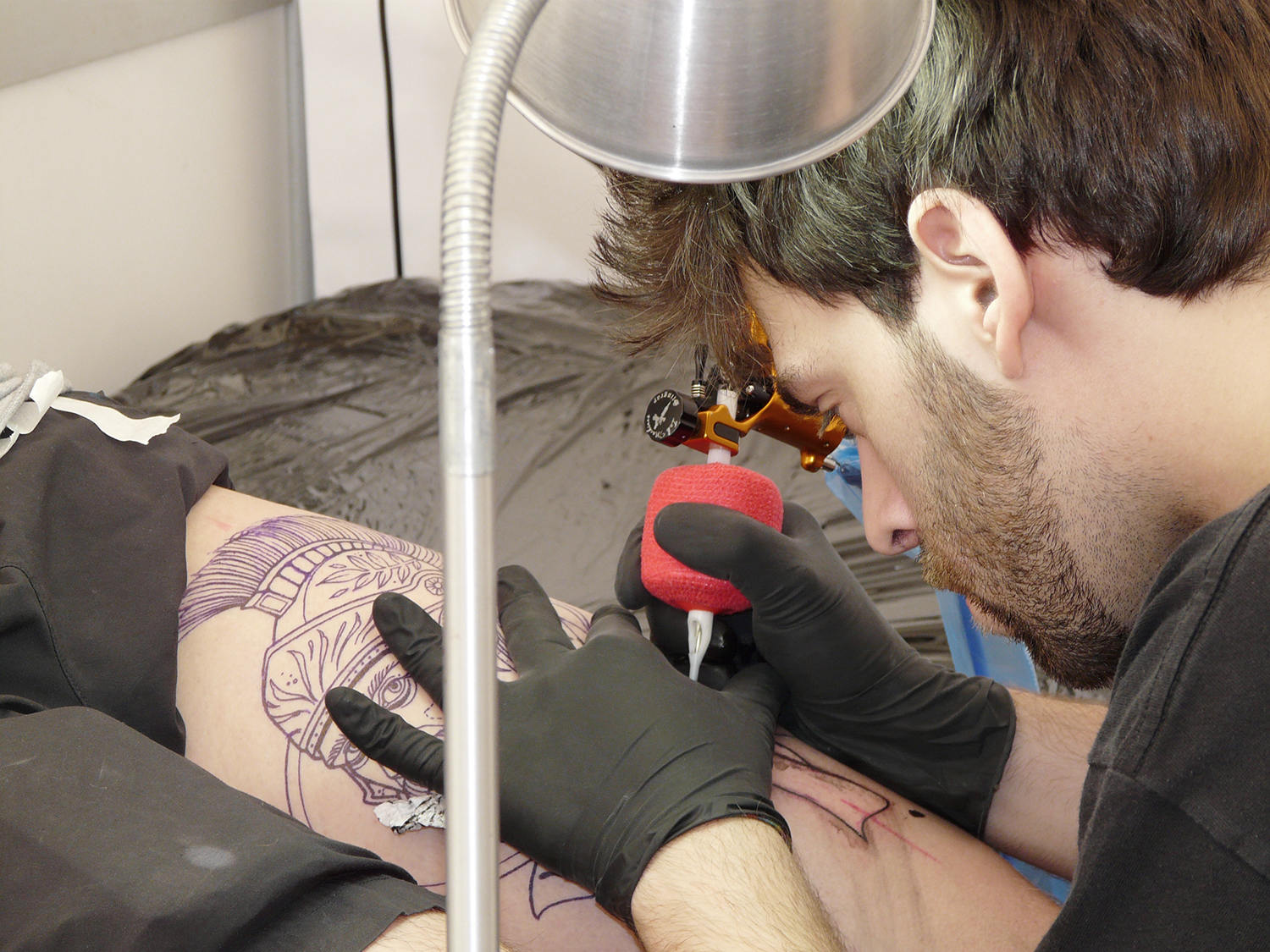 A Roman legionary being tattooed by André Vasquez.
Lisbon-based artist Mr. Cohen (Black Pearl Tattoo) prepares a design for his client.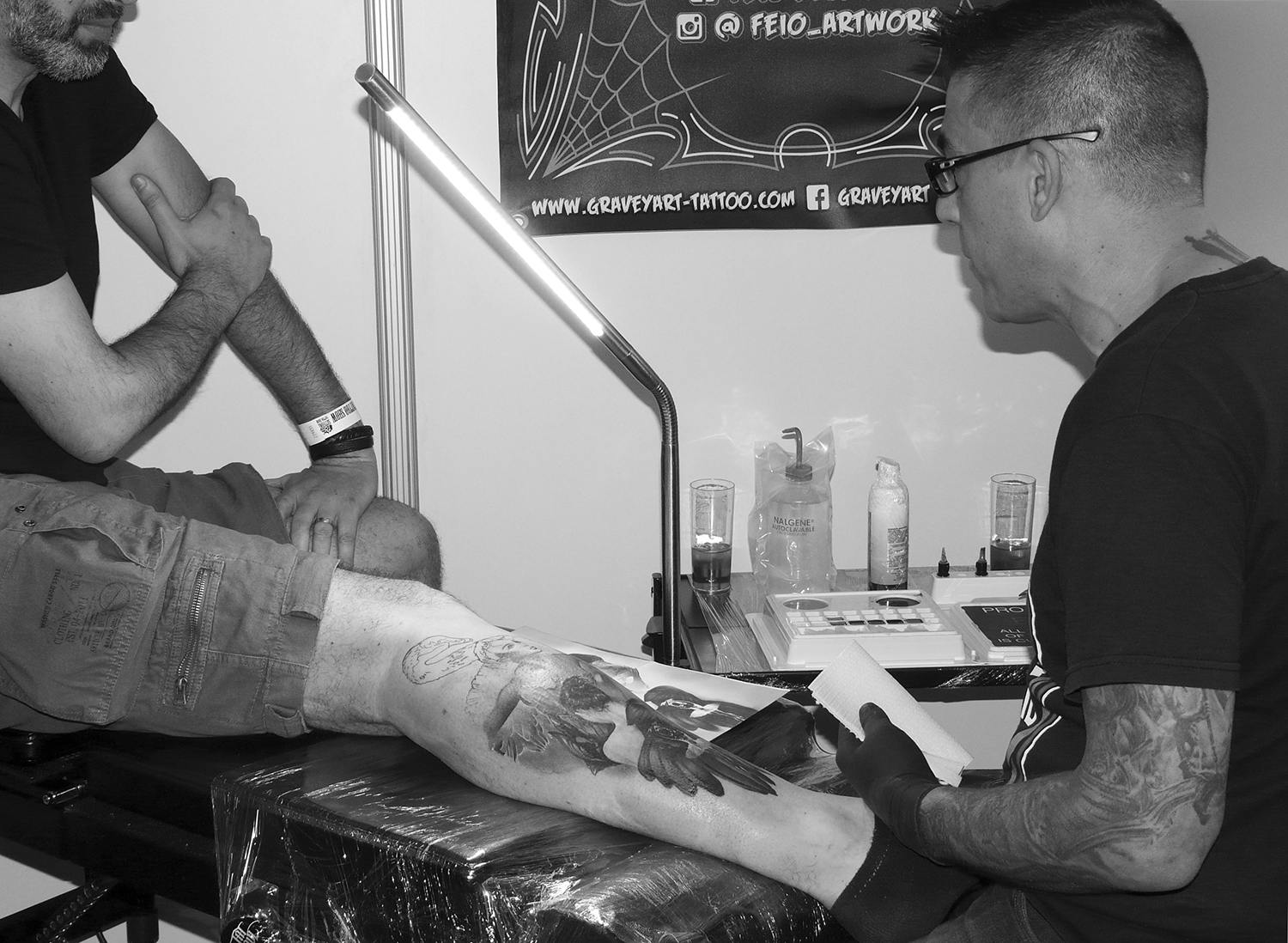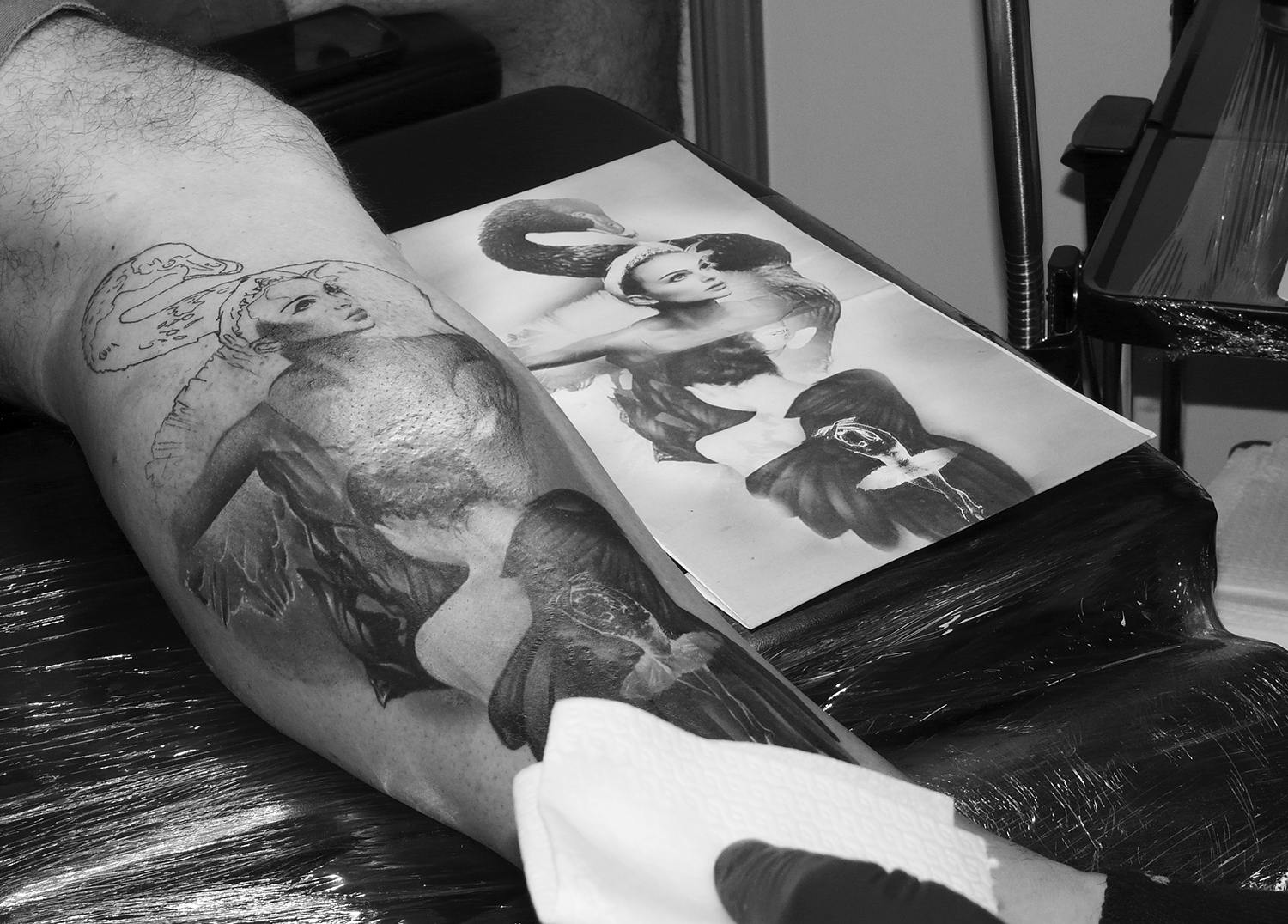 Graveyart studio owner Nuno Feio takes three prizes home: "
Best of Show," "Best of Sunday" and "Best Black and Grey Sunday."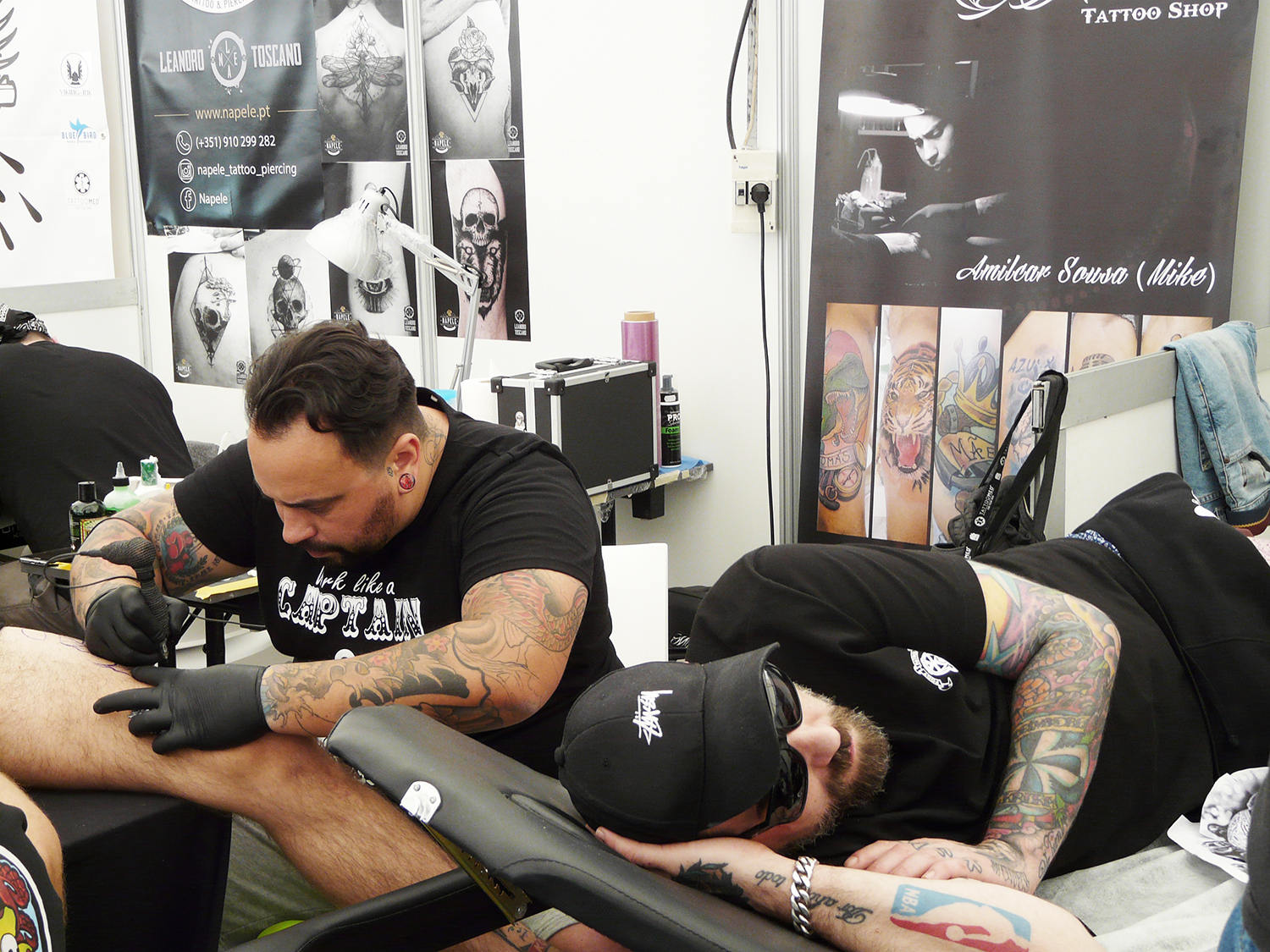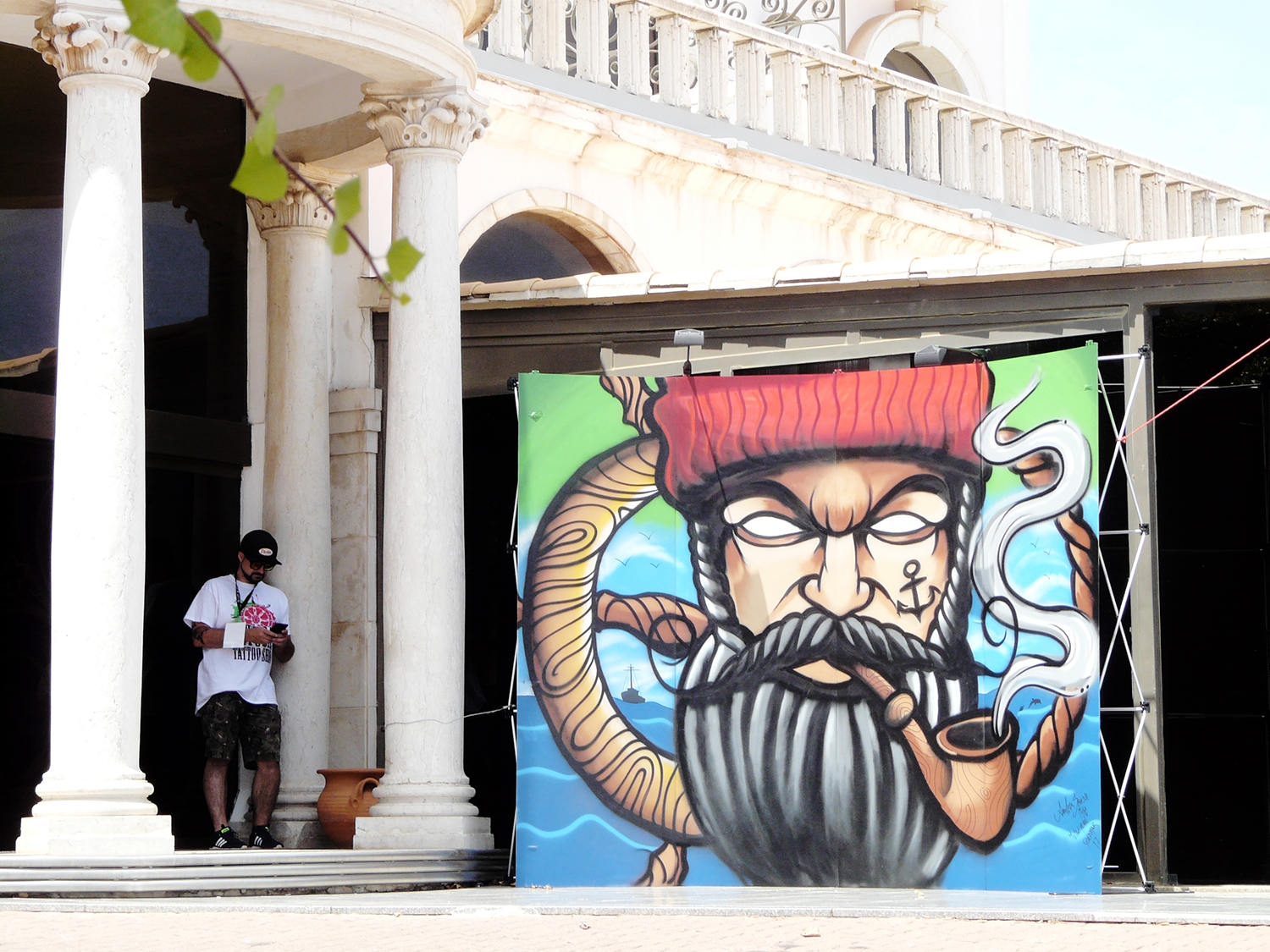 Amilcar Sousa (Mike Tattoo) inks a client's leg, and also proves he is skillful at graffiti art, look at this wall.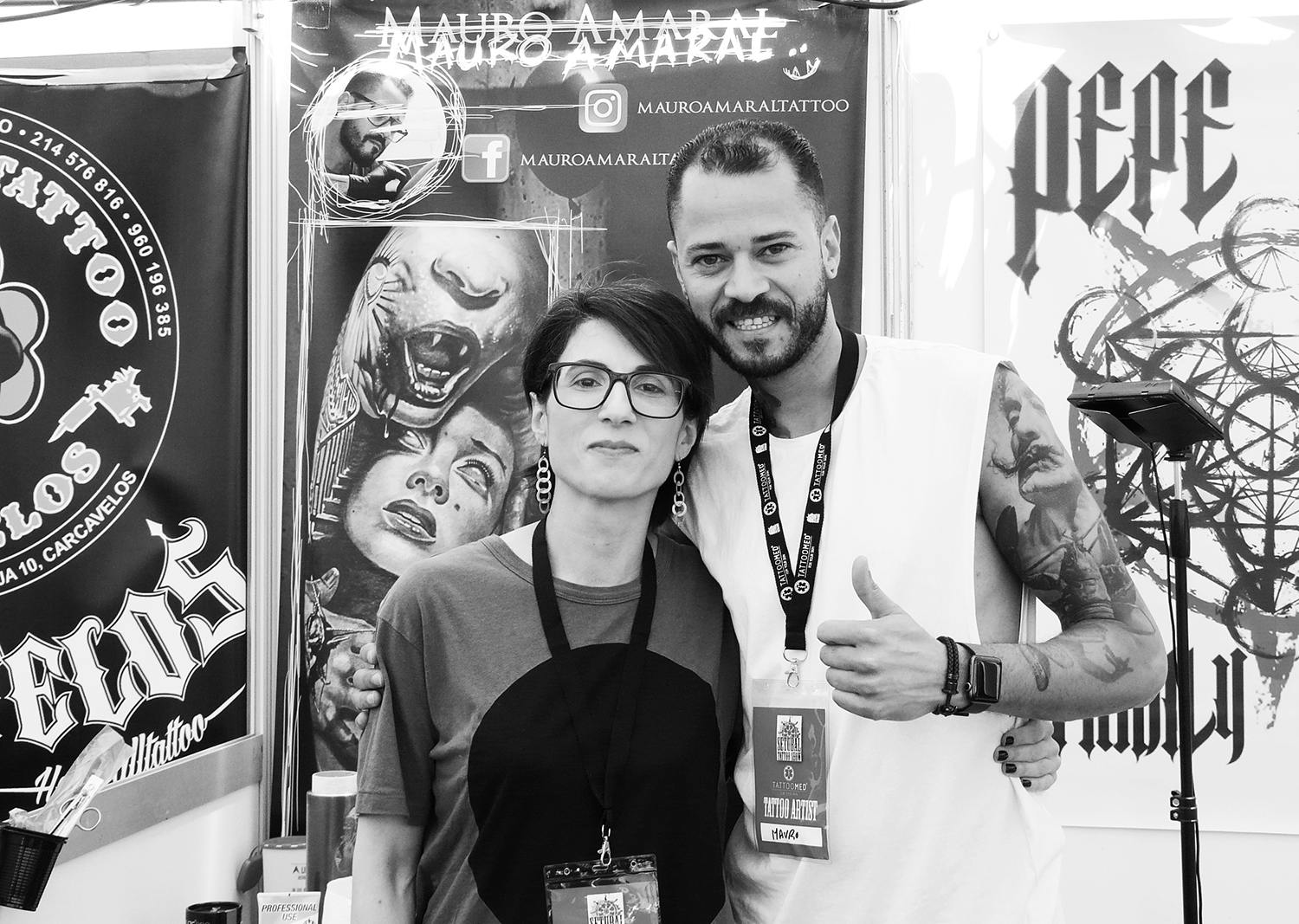 Scene360's founder Adriana de Barros interviews Mauro Amarral at the convention, and then takes a snapshot together.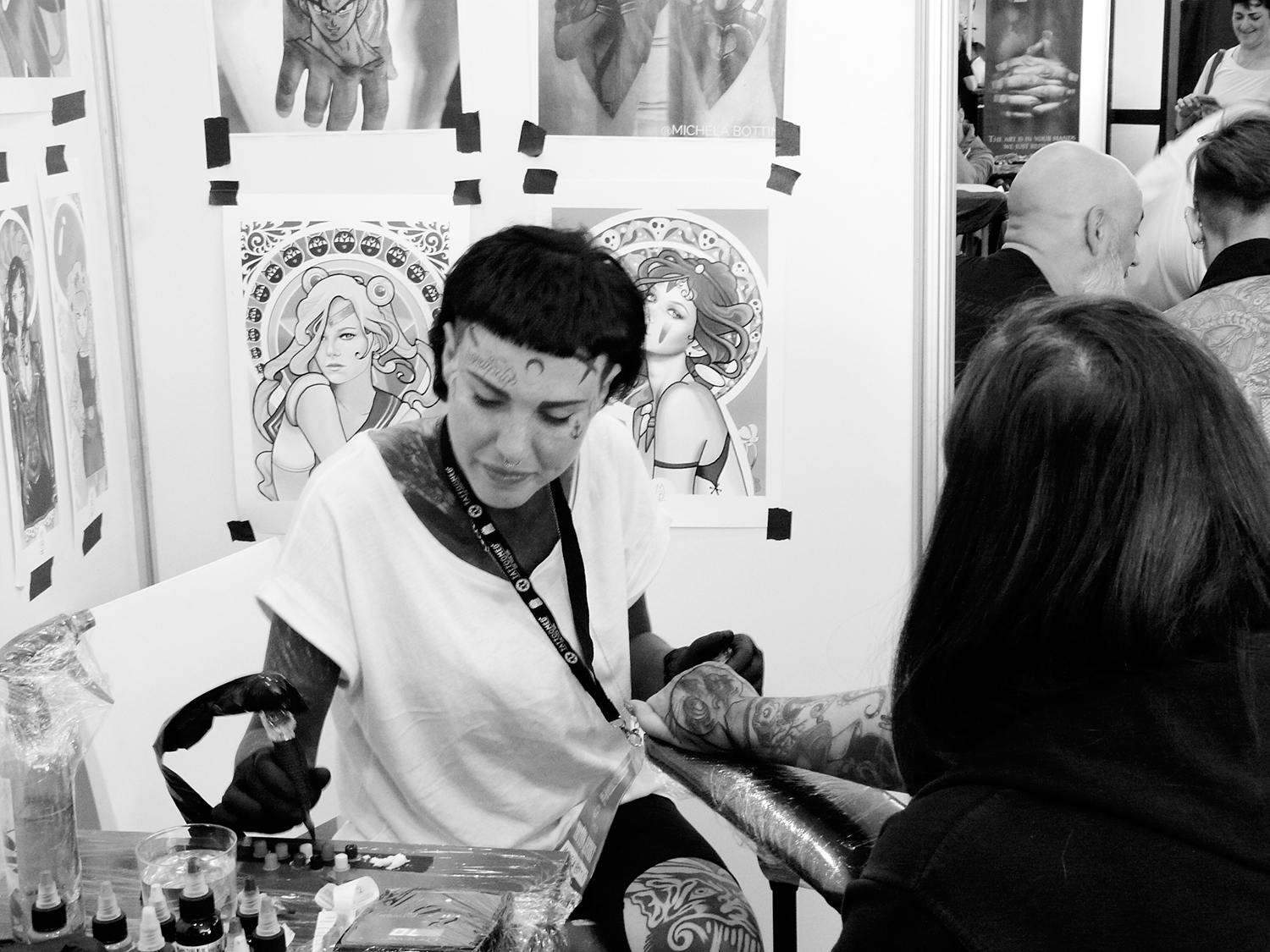 Italian artist Michela Bottin is widely known for cartoon and anime tattoos.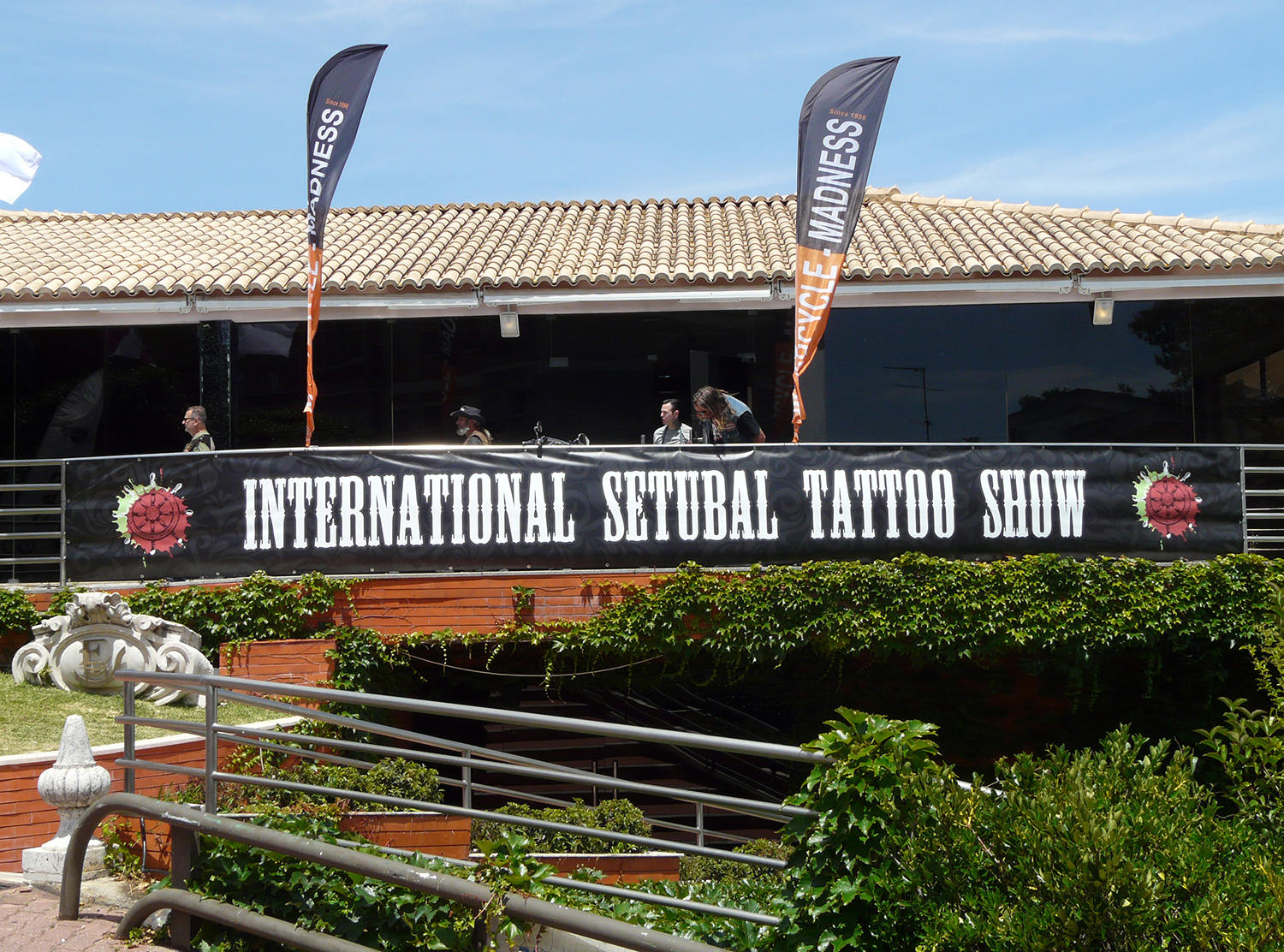 This international tattoo convention was held at the Sado Hotel in the coastal city of Setubal.
Photos © Scene360