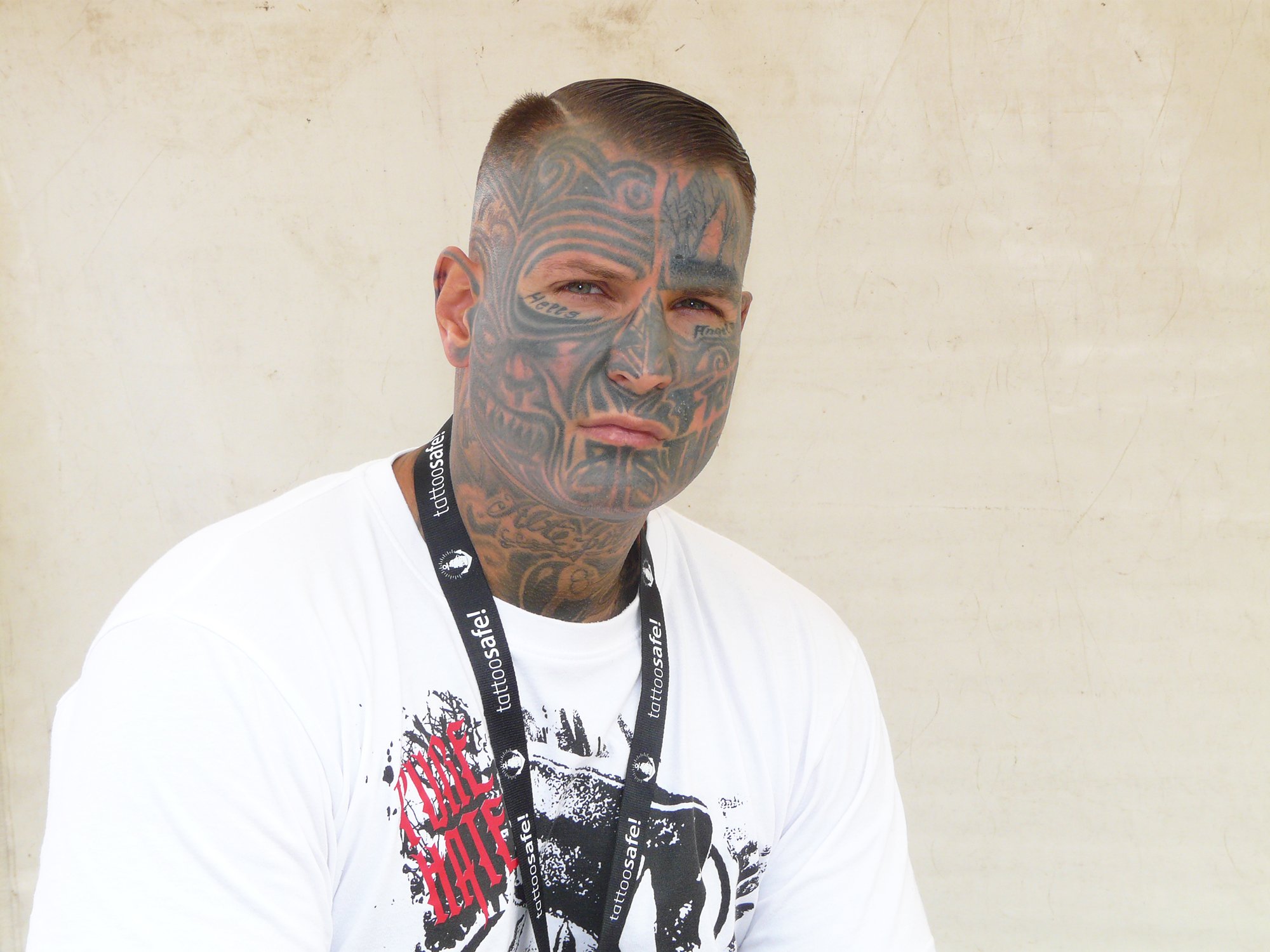 The Berlin Tattoo Convention is known as the oldest tattoo convention in Europe. It isn't about being the most popular—although 27 years of  their existence has its obvious merit, it doesn't require forced promotion—the event is best known for having character and being one of the more alternative venues out there. With such a diversity of tattoo styles and nationalities, it was splendid to see artists from six continents. Some of the names included Julian Siebert, Otto D'Ambra, NOON, Alexander Sentsov, Cristian Casas, Roberto Gaspari, Gaston Tonus, Vincent Castiglia, and many more. Even the HR Giger Museum was present with a large alien-like sculpture and prints, and collaborating with Cheyenne-sponsored tattooers.
From street artists painting murals to drumming solos, to tattoo queen contests, there was so much happening throughout the 3 days at the Arena Berlin next to the scenic Spree river, that it was impossible to leave. Even an Amy Winehouse impersonator stormed the main stage and also sang tunes at the Convention's afterparty at the Nhow hotel. It was fun, intense, and exciting! And we share some of those emotions and moments in the pictures below. Also subscribe to our YouTube channel to see our video coverage.
Above: We met Phillip from PureHateOriginals on the first day of the event, he is responsible for a Berlin shop selling t-shirts and hoodies.
20 years as a graphic designer, Yashka Steiner has shifted focus to do more tattoo work in recent years.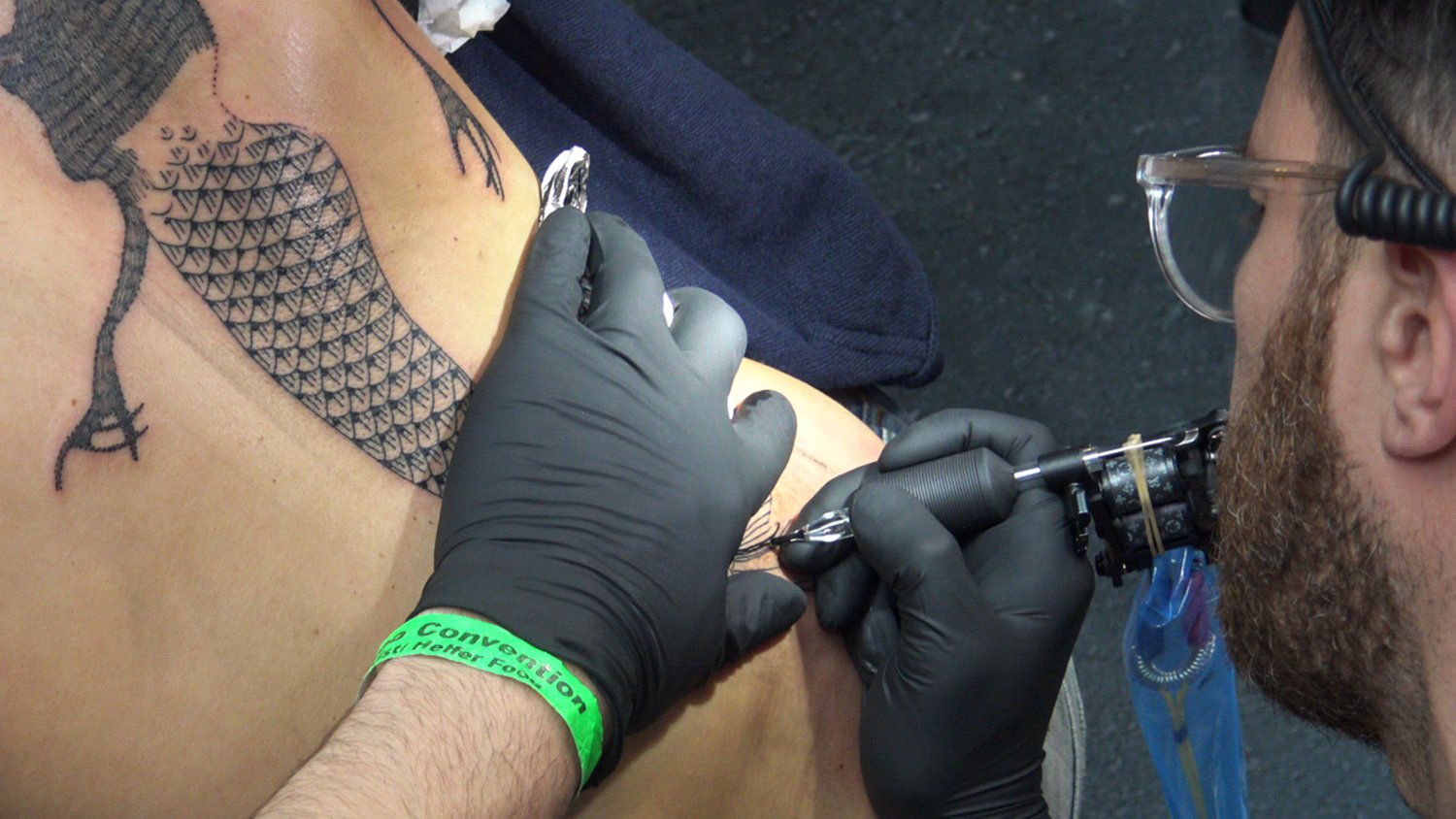 Otto D'Ambra came on a delayed flight, yet compensated his clients working hours without end.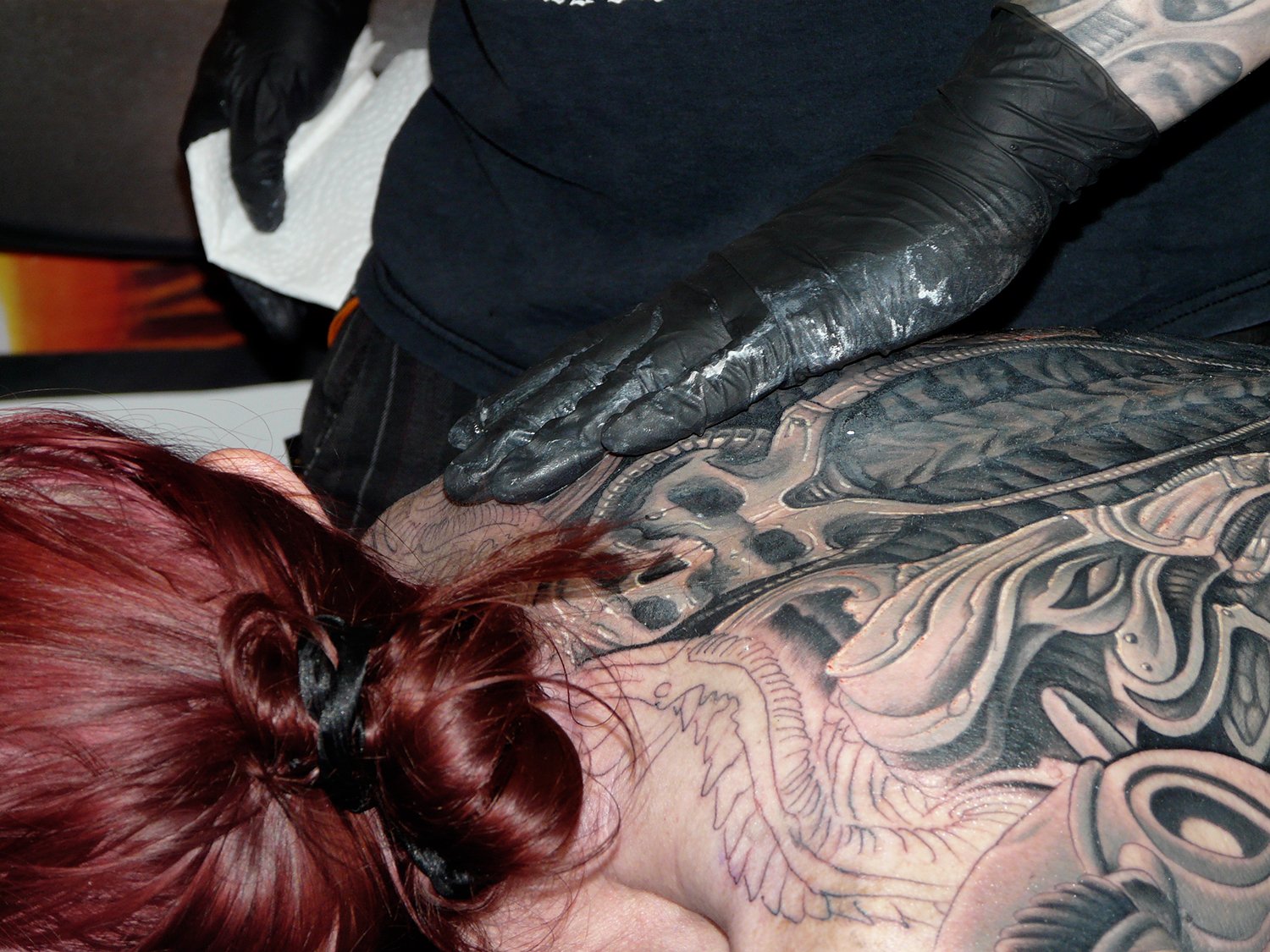 Julian Siebert impressed the crowds with a 24-hour-inked biomech back piece.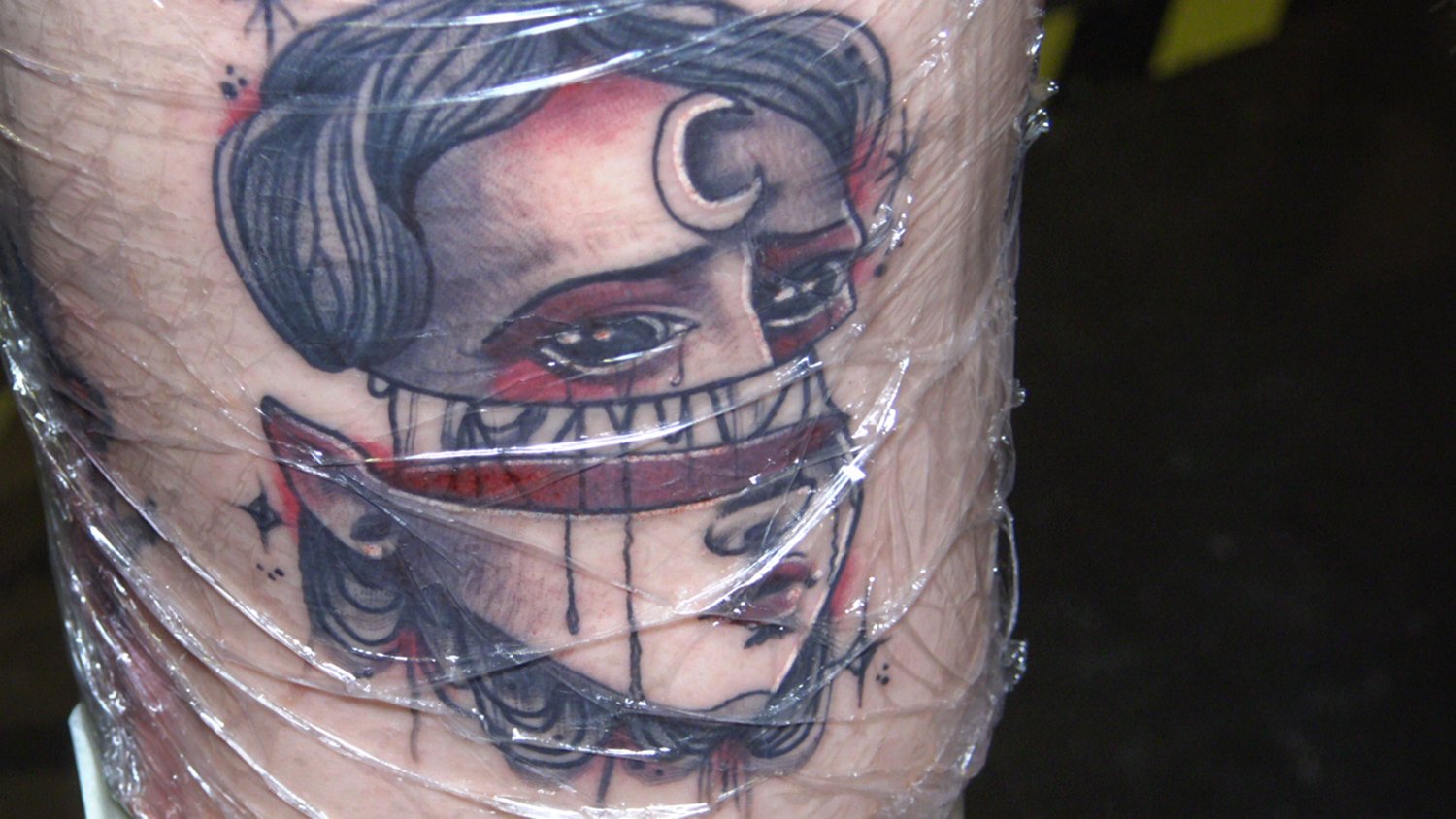 Two friends request the same tattoo design from artist Bodine Ester at the Berlin Tattoo Convention.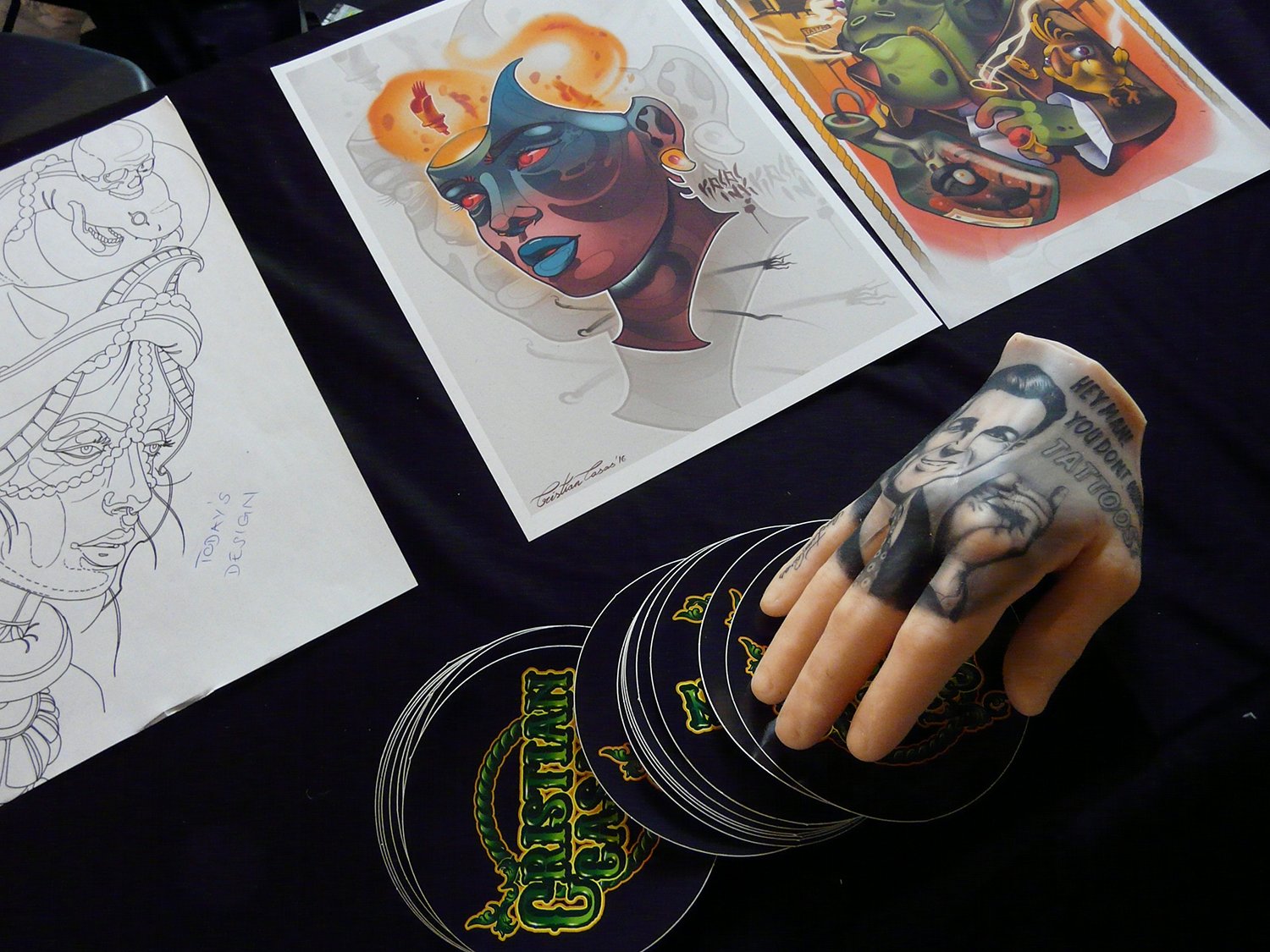 Cristian Casas certainly knows how to present an eye-catching booth.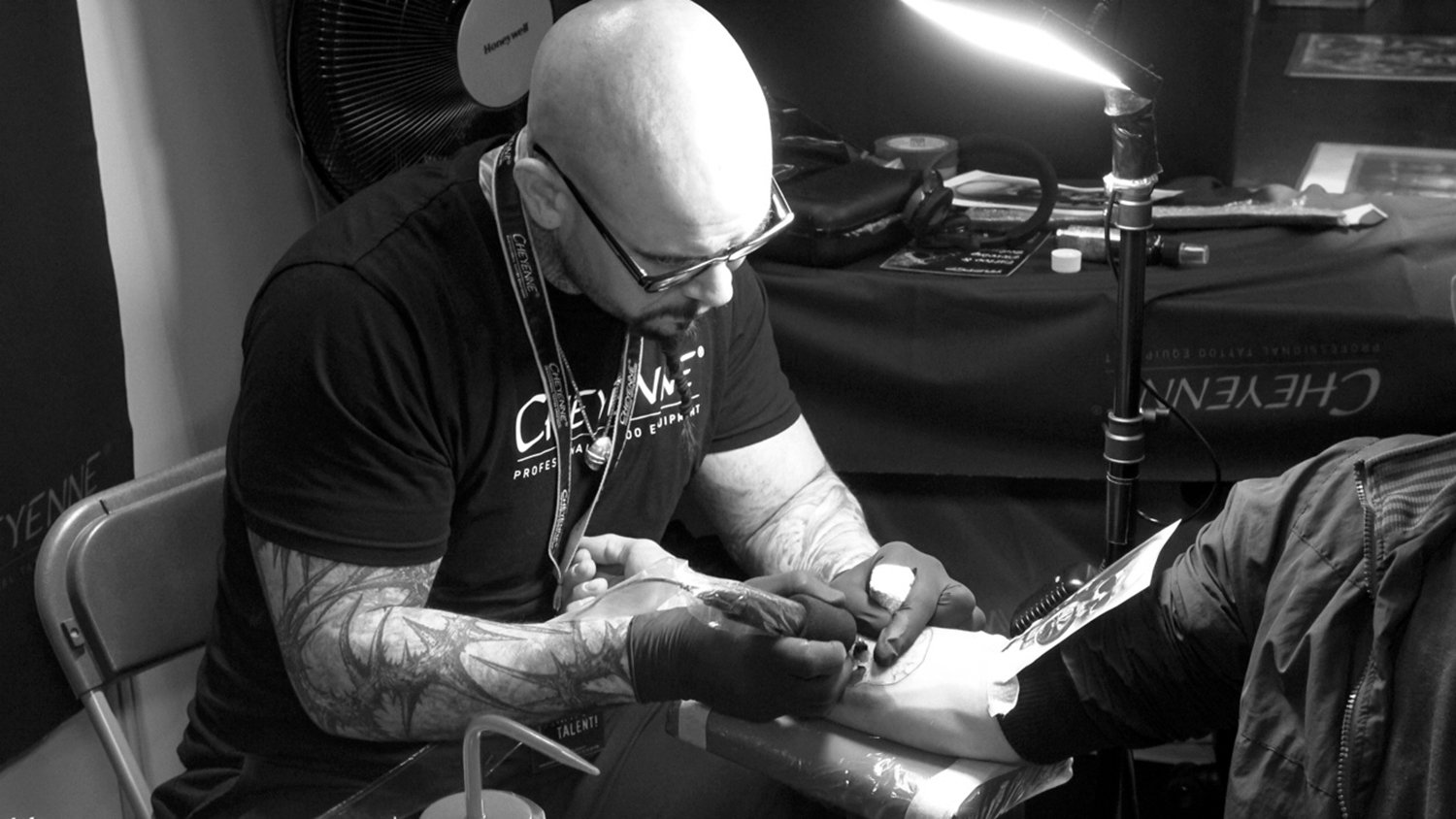 Vincent Castiglia surprised us by mentioning that he doesn't only do tattoo work, but paints in blood.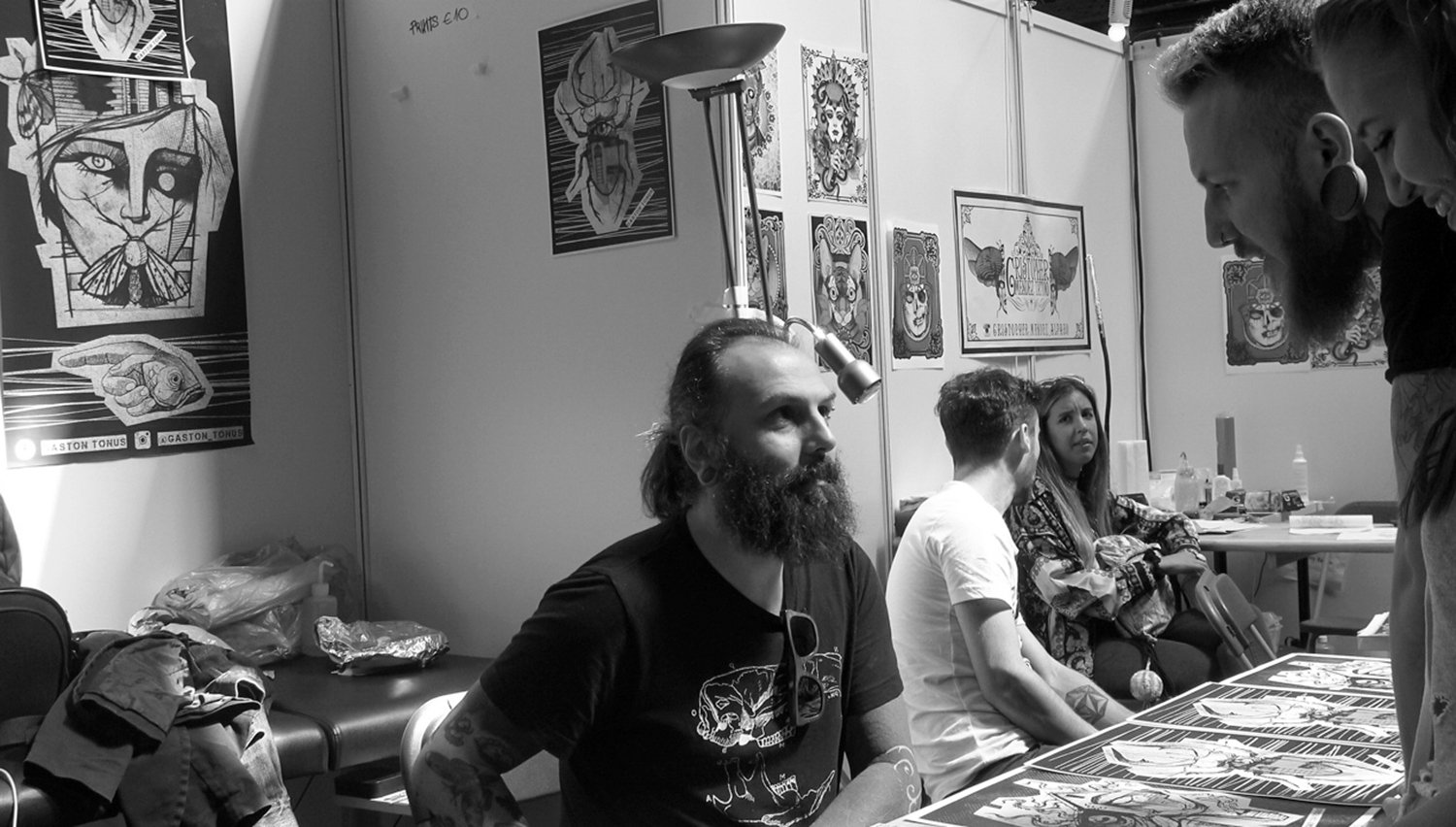 Tattoo artist Gaston Tonus had a lot of fans wanting and buying his prints.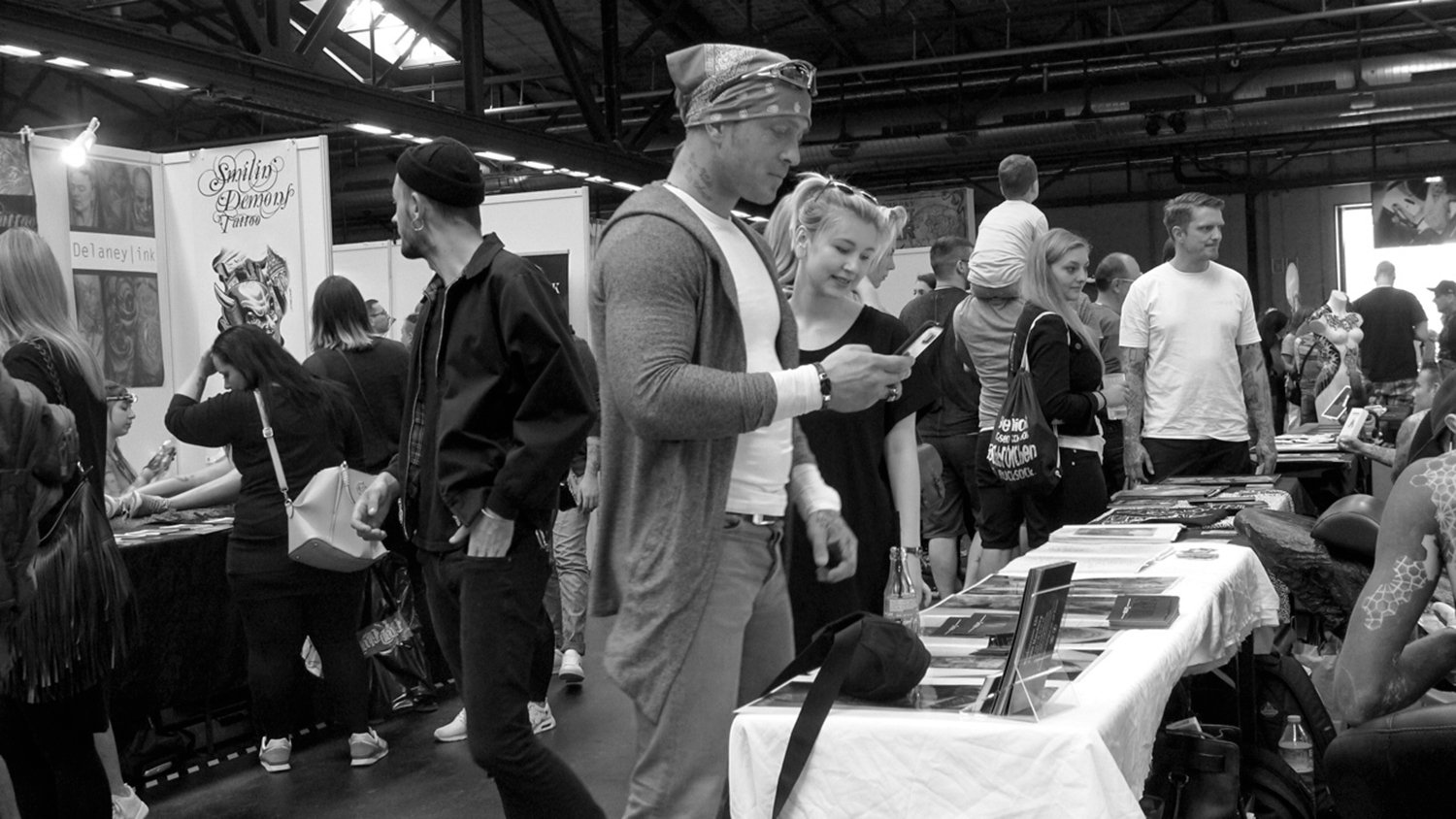 The excitement grows each day at the event, as spectators search for their favorite artists.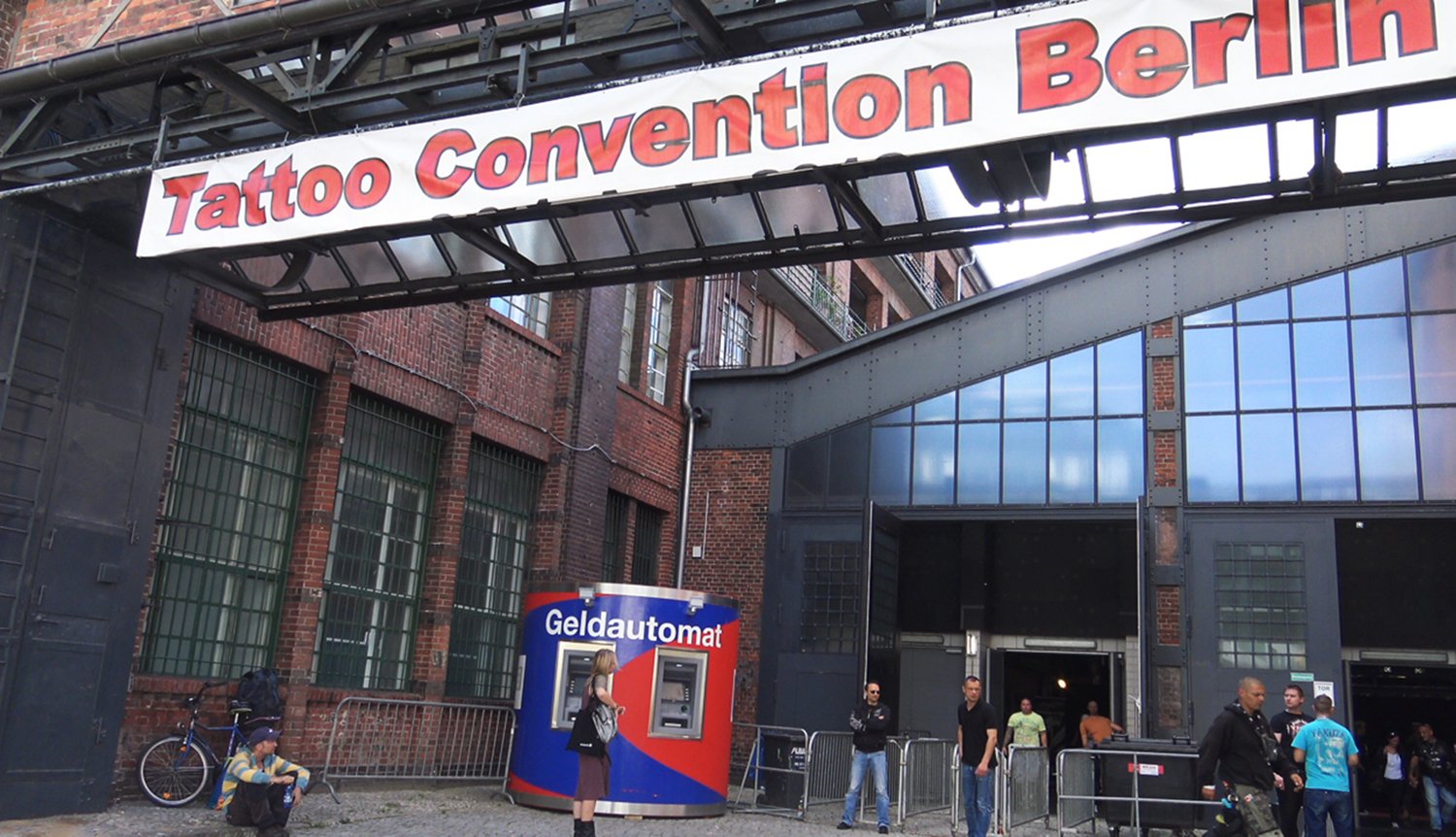 The entrance to the "Tattoo Convention Berlin" at the Arena Berlin, Germany.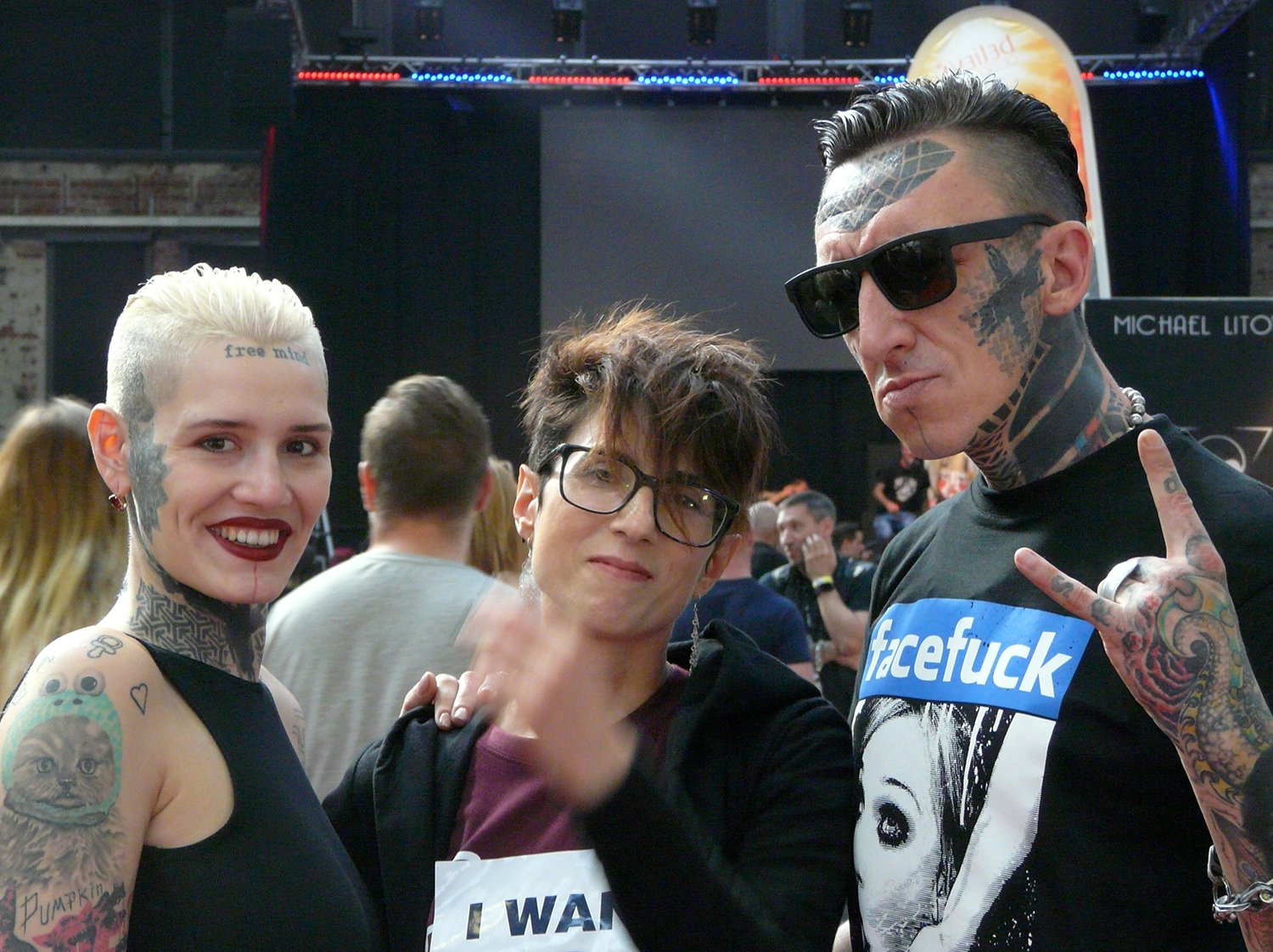 Sentsov's wife (left), Adriana de Barros from Scene360, and neo punk tattooer Alexander Sentsov.
Photos © Scene360