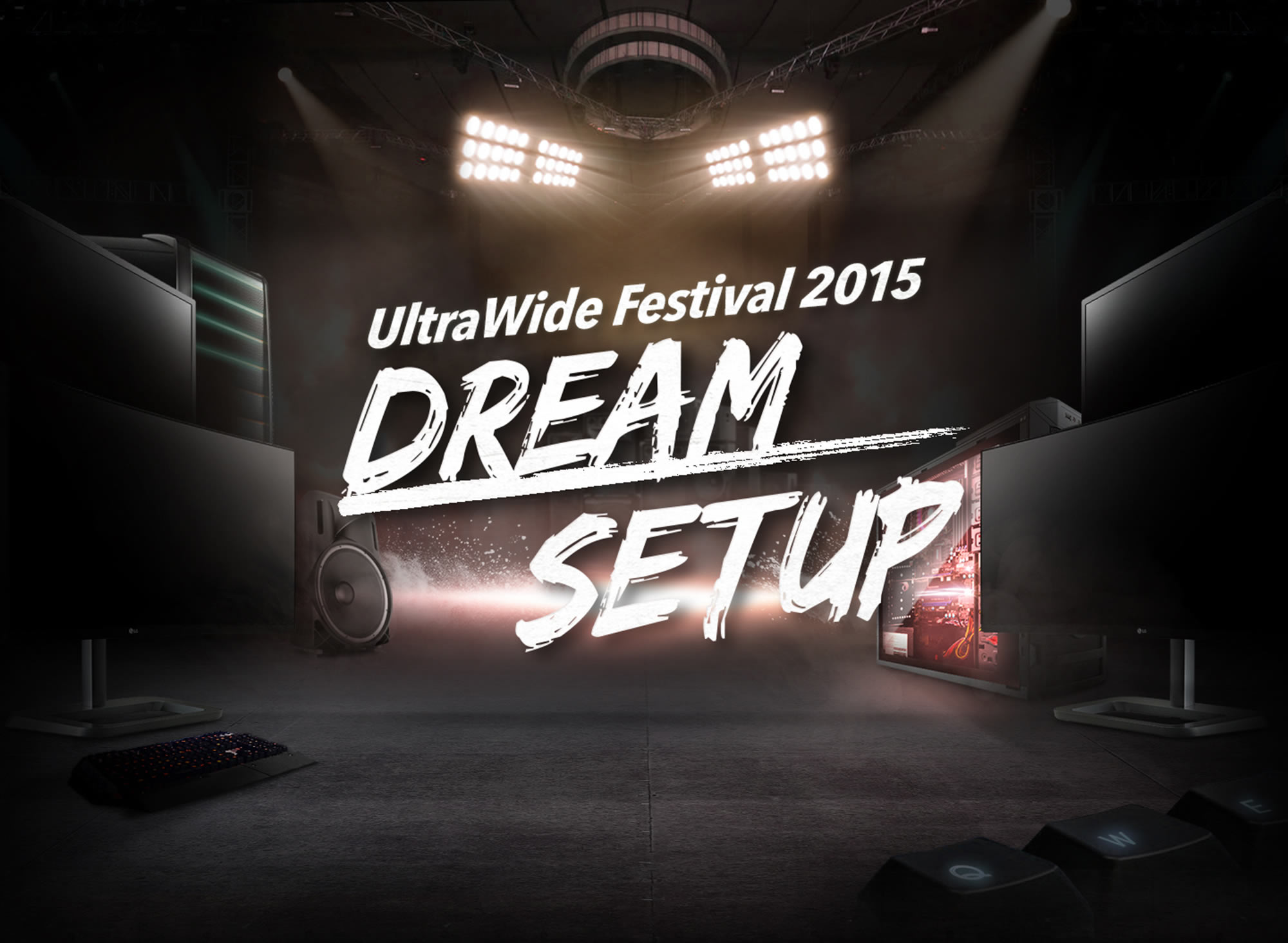 Do you want to be the next vlogging star on Youtube?
UltraWide Festival have joined forces with LG and three of Youtube's biggest Tech vloggers (let's call them "techperts") to launch a competition at www.ultrawidefestival.com.
Whether you aspire to become a digital video artist, or you're an avid online gamer, or dream of launching your own Youtube channel as the freshest vlogger on the block, UltraWide Festival is an opportunity to launch your career, your brand and upgrade a current workspace into your "Dream Setup," with three prizes of $10,000 US dollar worth of equipment up for grabs.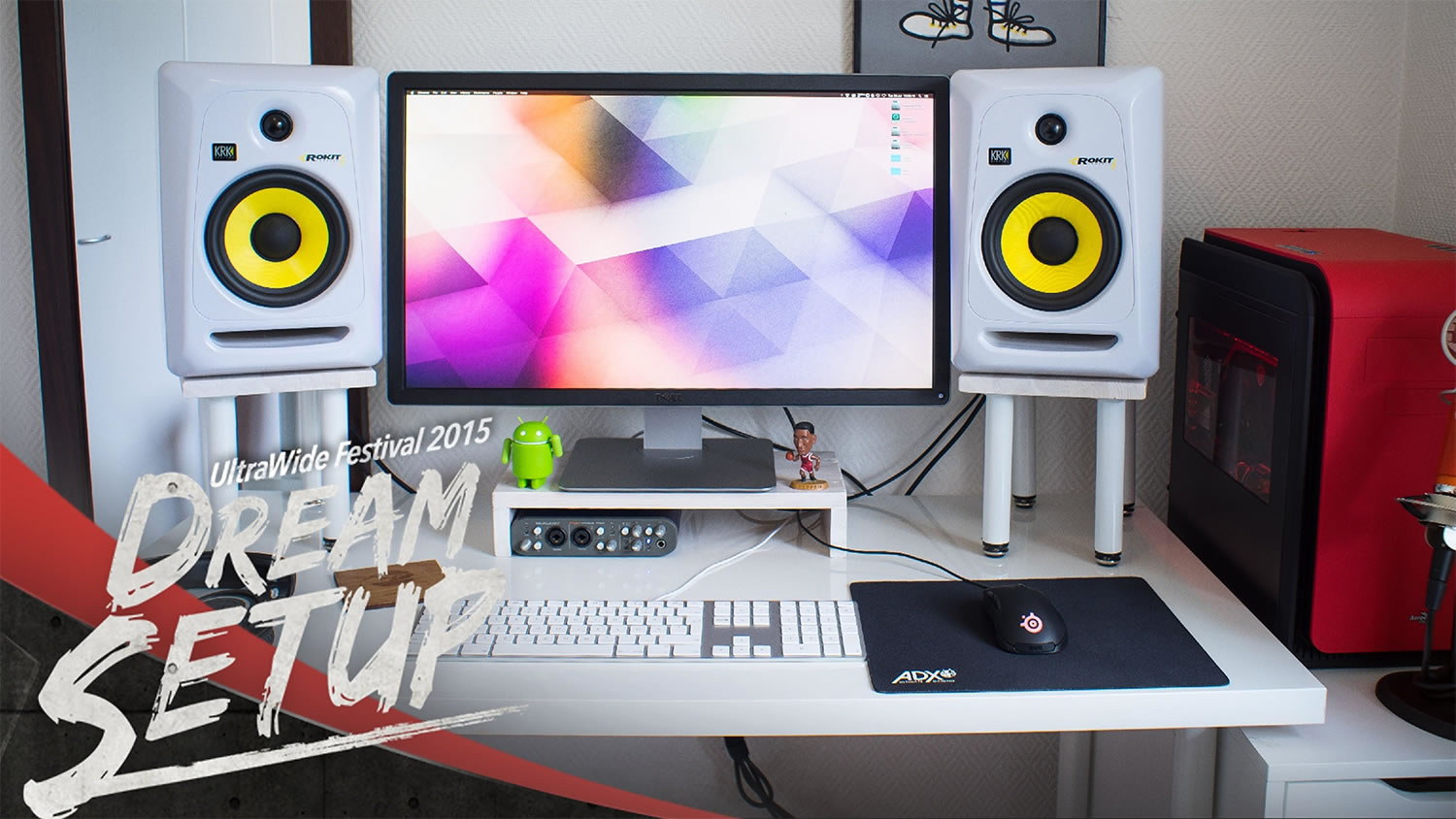 The competition allows you to build your own dream workspace, like this one by Juuso. Image via TechSource.
Turn Your Dream into Reality
Here at Illusion, we've got our eye on the ball, when it comes to the very latest in visual arts and social media network trends. UltraWide Festival is very much interested in helping launch the next great creative voices on the Internet and their competition is a pathway for this to happen.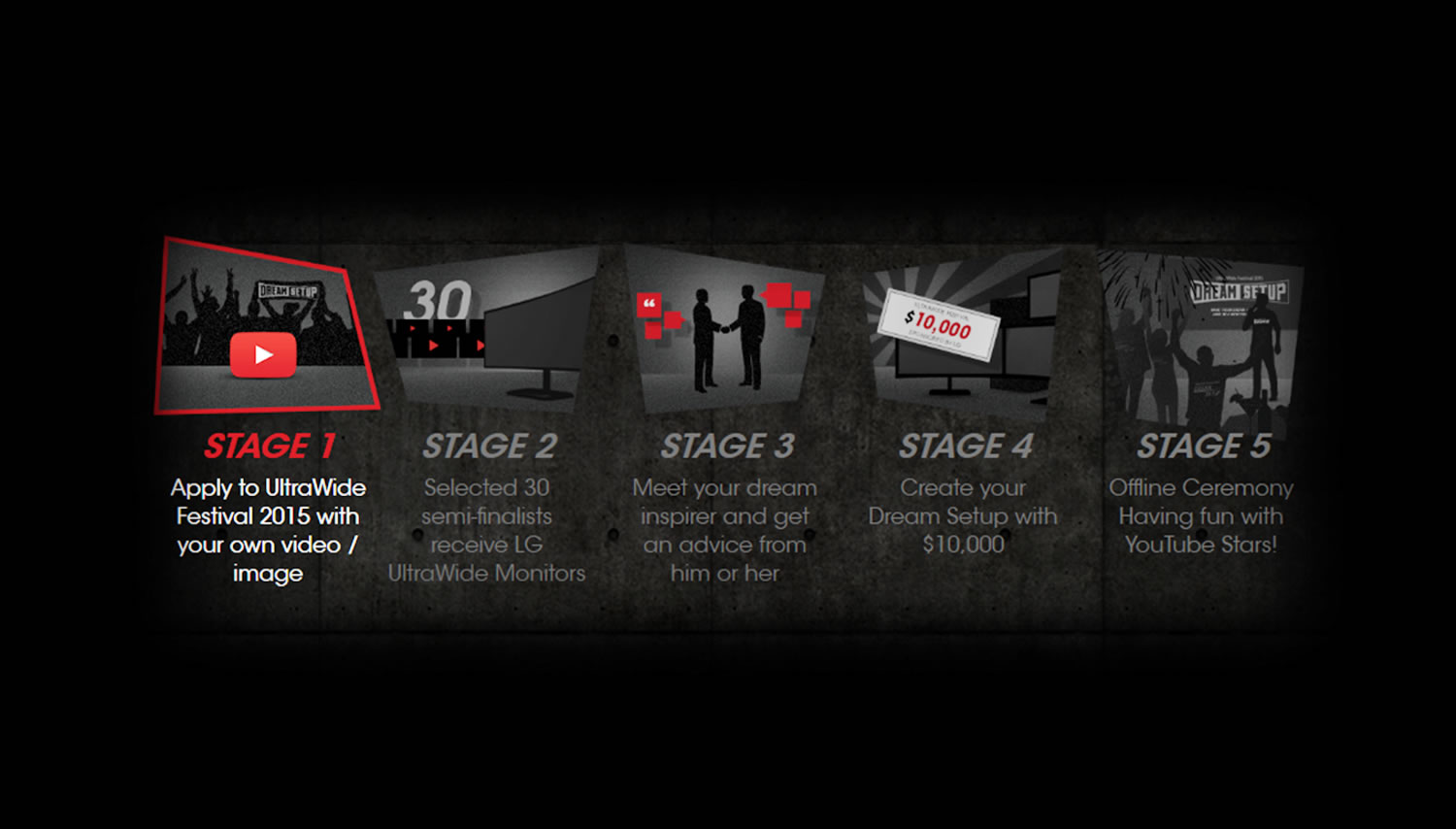 The application is made in five easy-to-follow stages.
How to Participate
The organizers have asked all entrants to produce and upload a thirty-second video or image of their current setup onto a social media network of their choice and explain (in words) what would be their "Dream Setup" via the application page at www.ultrawidefestival.com. Video clips can be uploaded to Youtube, Twitter, or whichever media channel/network you use to promote yourself. It's got to be inventive, and possibly make the judges laugh. Hashtags are super-important. #UltraWideFestival #UltraWide and #DreamSetup should be used. Applicants are accepted from all around the world, but they must be made in the English language and the application must be in English too. The competition is open from 7th to 25th September with thirty semi-finalists announced and three finalists picked from that crop in October.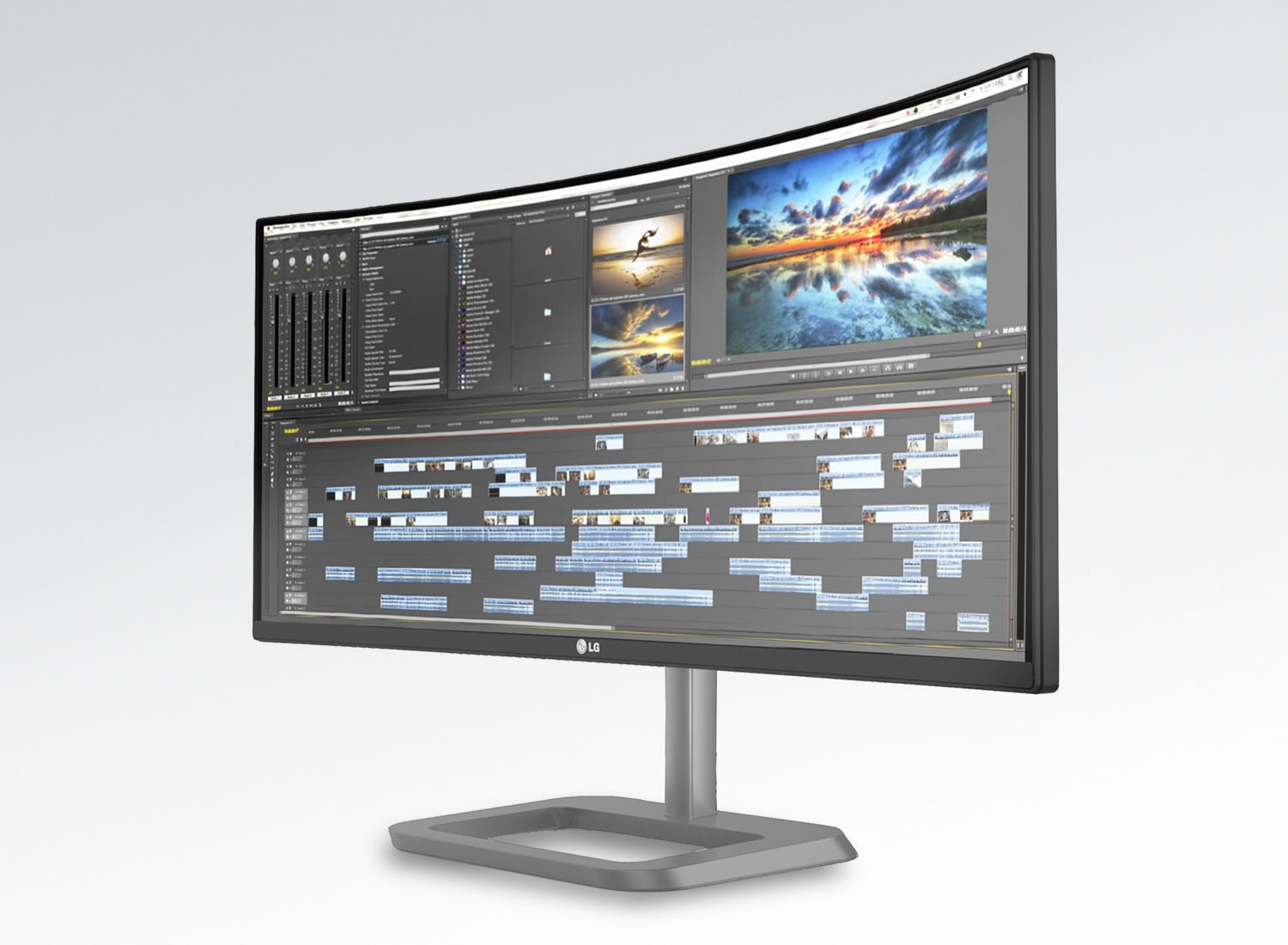 The 34-inch 21:9 UltraWide monitor allows 2.4 times more resolution display than other 16:9 full HD monitors.
The Prize on Offer
All thirty semi-finalists will receive a LG UltraWide Curved Monitor (model no. 34UC87C) to review and asked to make a video about how this gnarly bit of technology would fit into the vision of a "Dream Setup." From this, three finalists are selected and the $10,000 prize—which isn't in cash but represents the total amount you'll get to spend on equipment for your dream workspace—will be awarded. You'll also be mentored by one of three Youtube Tech inspirers and get to hang out with them, thanks to an all-inclusive travel package, at the Finale Party in Vancouver, in December.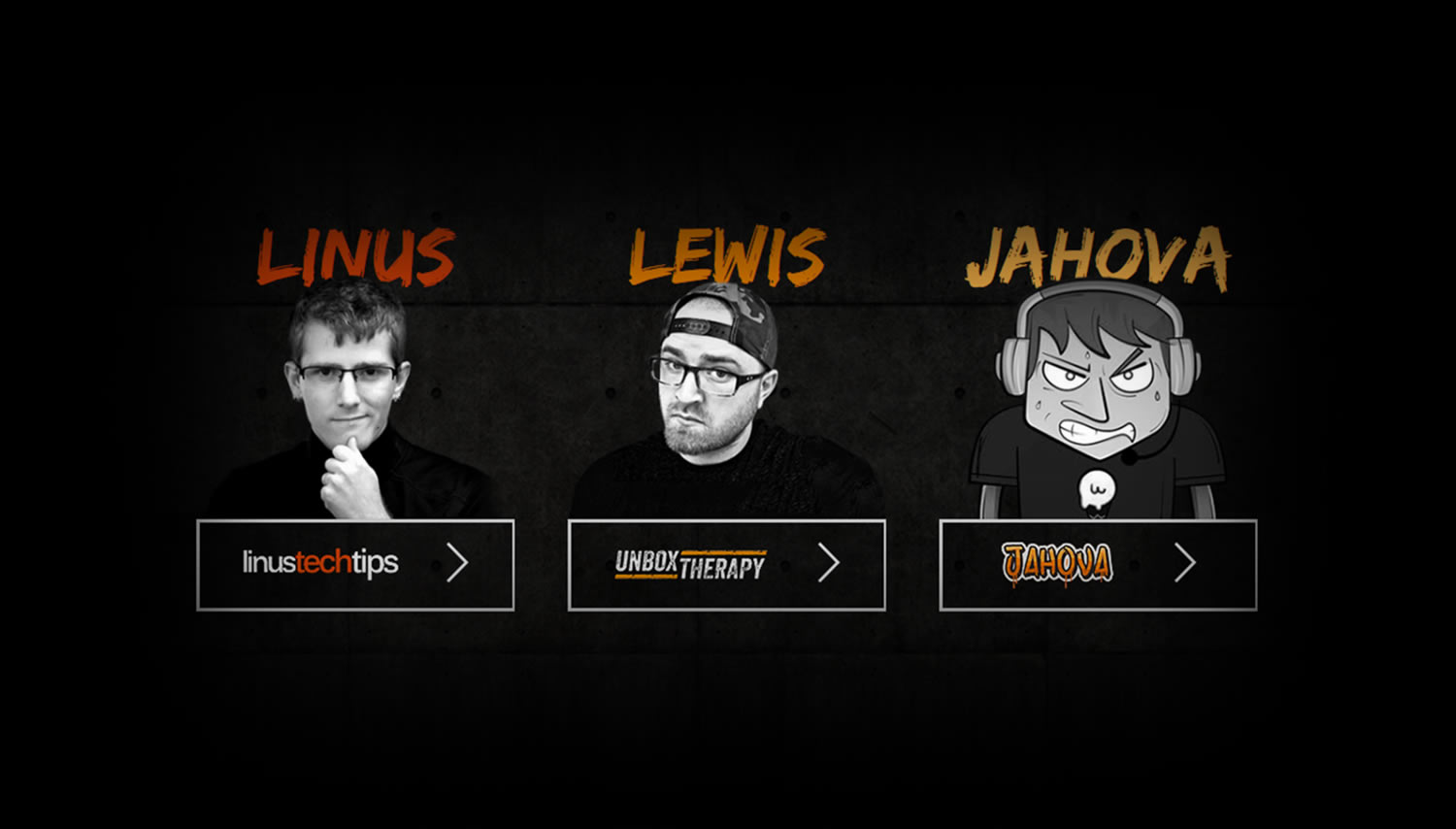 The judges are well-known faces with tons of experience to relate.
The Judges Will Be Your Mentors
Linus Sebastian of "Linus TechTips," Lewis Hilsenteger from "Unbox Therapy" and online gaming expert, Jahova Witniss, are the judges for this year's competition. Between them, they have a wealth of experience and mucho knowledge to impart. You can choose your mentor during the application process, and you'll pretty much get to ask them for all kinds of advice about tech setups and vlogging.
Images © LG Electronics.

SPONSORED via Syndicate