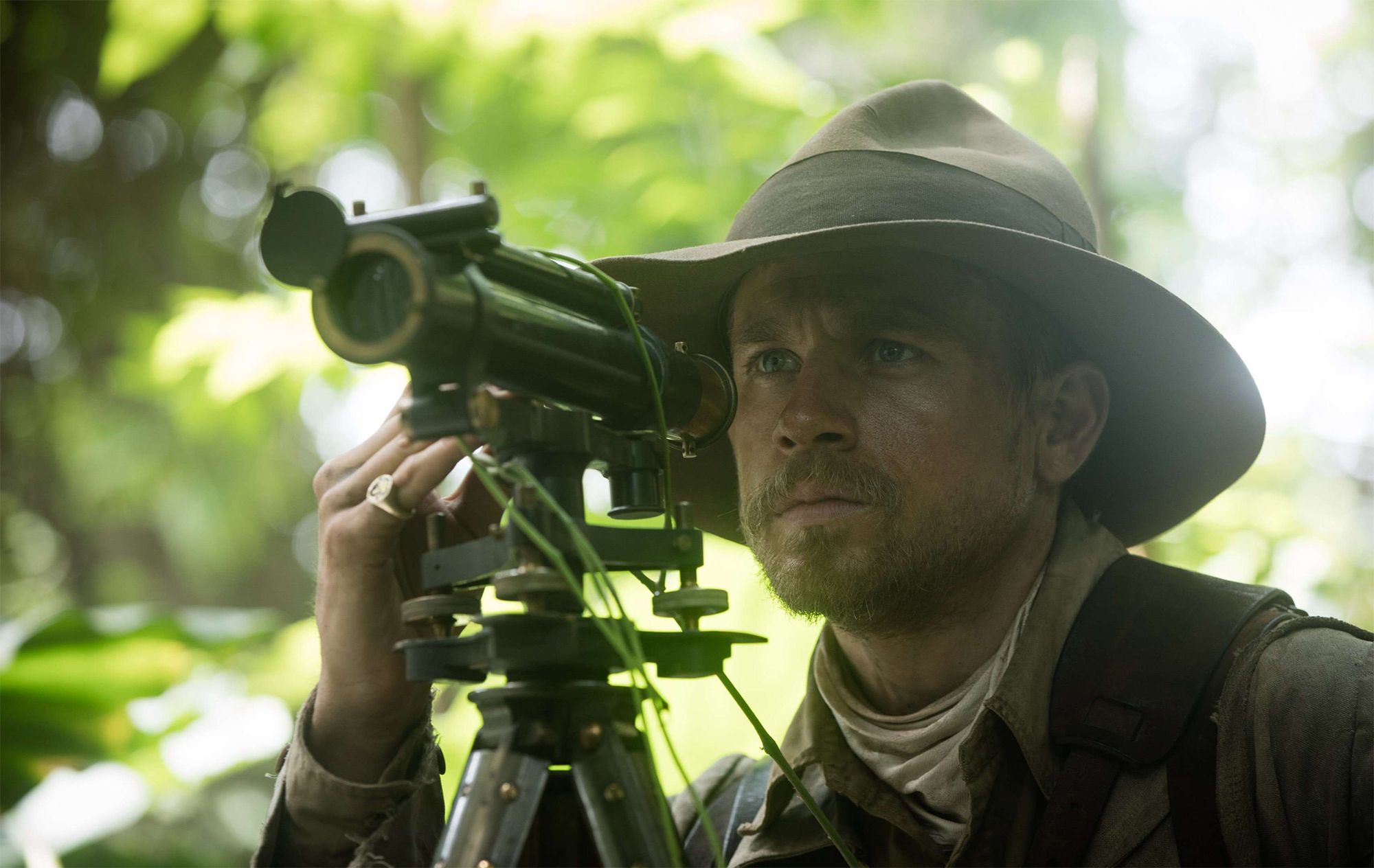 Cinematography attempts to capture, replicate and reveal to the audience, the images inside a director's head. It is not just about making pretty pictures for the eyes to savour.
Today, the cinematographer can be a star asset to a film as any actor or director. Names such as Gregg Toland, Peter Deming, Vilmos Zsigmond and Gordon Willis will be well known to cinephiles. Today, too, there is a wave of exciting new female cinematographers: Rachel Morrison, Ashley Connor, Natasha Braier. Morrison, in 2018, became the first woman nominated for the Best Cinematography Oscar, for her work on Dee Rees "Mudbound."
The cinematographer is often an innovator, an experimenter, somebody pushing camera technology, lenses and film stocks in a search to unveil new ways of painting with light, capturing the emotions of storytelling via purely visual methods.
Above: Charlie Hunnam as Lieutenant Colonel Percy Fawcett in "The Lost City of Z."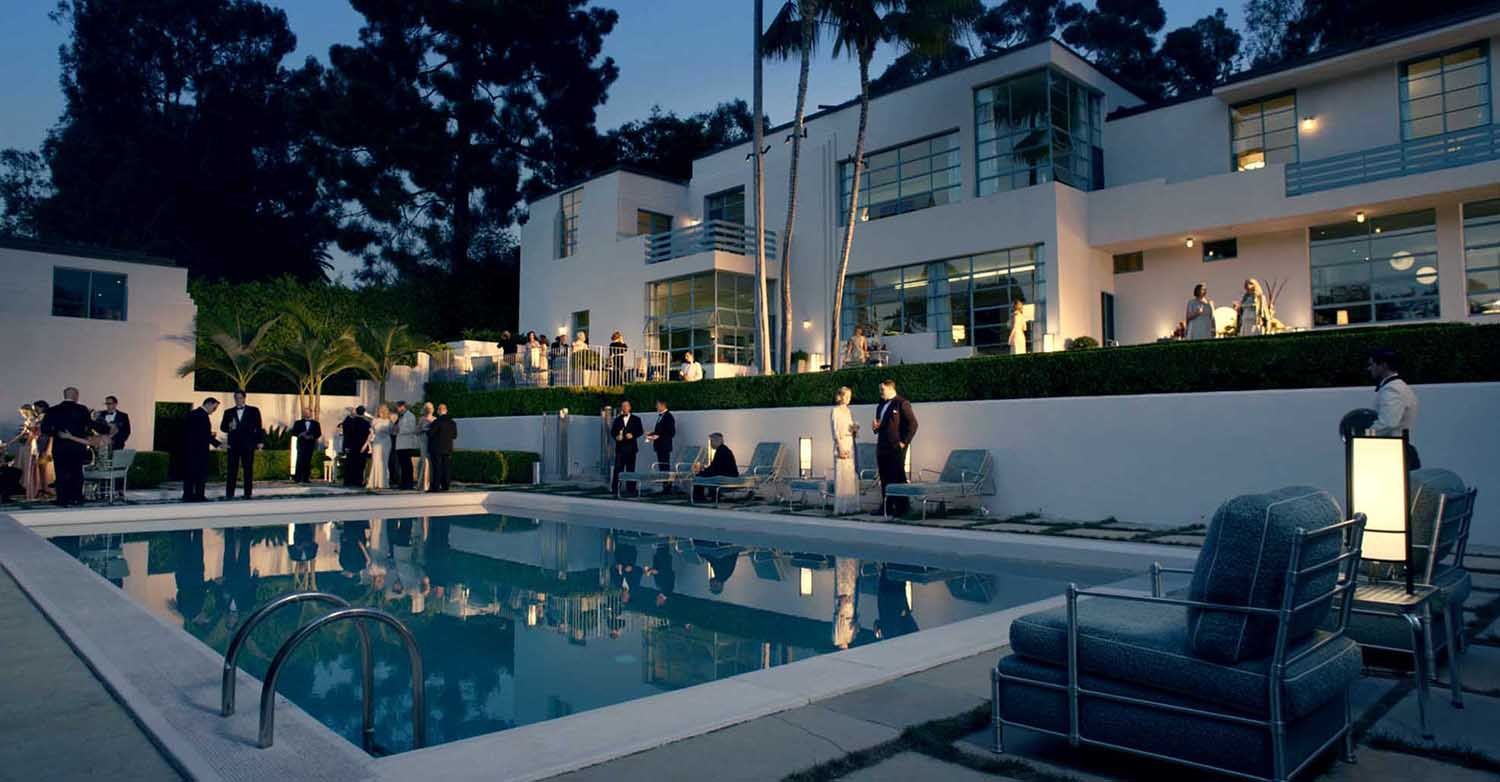 Vittorio Storaro is a master of light.
Cafe Society
Shot by legendary cinematographer Vittorio Storaro, "Café Society" earned plaudits for its dreamy 1930s Los Angeles visuals. Storaro filmed using two digital Sony cameras—the CineAlta F65 and CineAlta PMW-F55—with Cooke S4 lenses. Storaro wasn't initially convinced by digital photography, so his collaboration with Woody Allen marked something of an experiment. Storaro studied German Expressionist art, as well as the paintings of Tamara de Lempicka, Georgia O'Keeffe and Edward Hopper, to help guide the film's look. Storaro complemented available natural light with lamps and used reflective surfaces to make images that glow with radiance and provide drama through the contrast between shadow and light.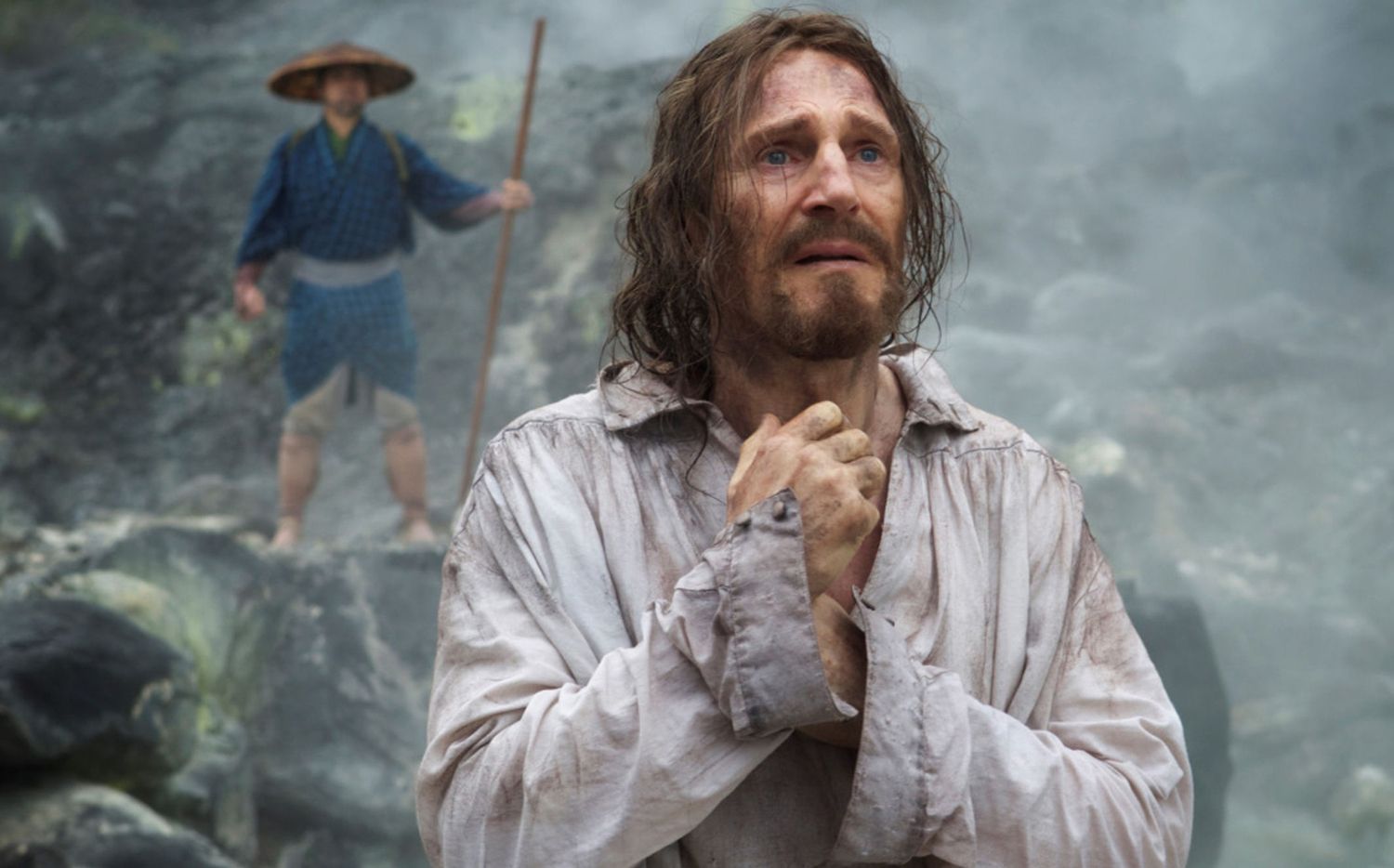 Liam Neeson as a troubled priest in Martin Scorsese's "Silence."
Silence
Rodrigo Prieto had to turn modern-day Taiwan into 16th century Japan, in Martin Scorsese's "Silence." The director's passion project for almost 30 years, it is the story of two Portuguese priests landing secretly in Japan, where Christianity is banned, to search for a lost colleague. The film begins using predominantly desaturated colours and as the story progresses, the images grow warmer and richer. Daytime scenes were shot on several 35mm Kodak stocks and night-time scenes on digital cameras (Arri Alexa). Cinematographer Rodrigo Prieto used ingenious methods to get around weather and location problems, such as a gigantic artificial lighting rig to create the glow of moonlight.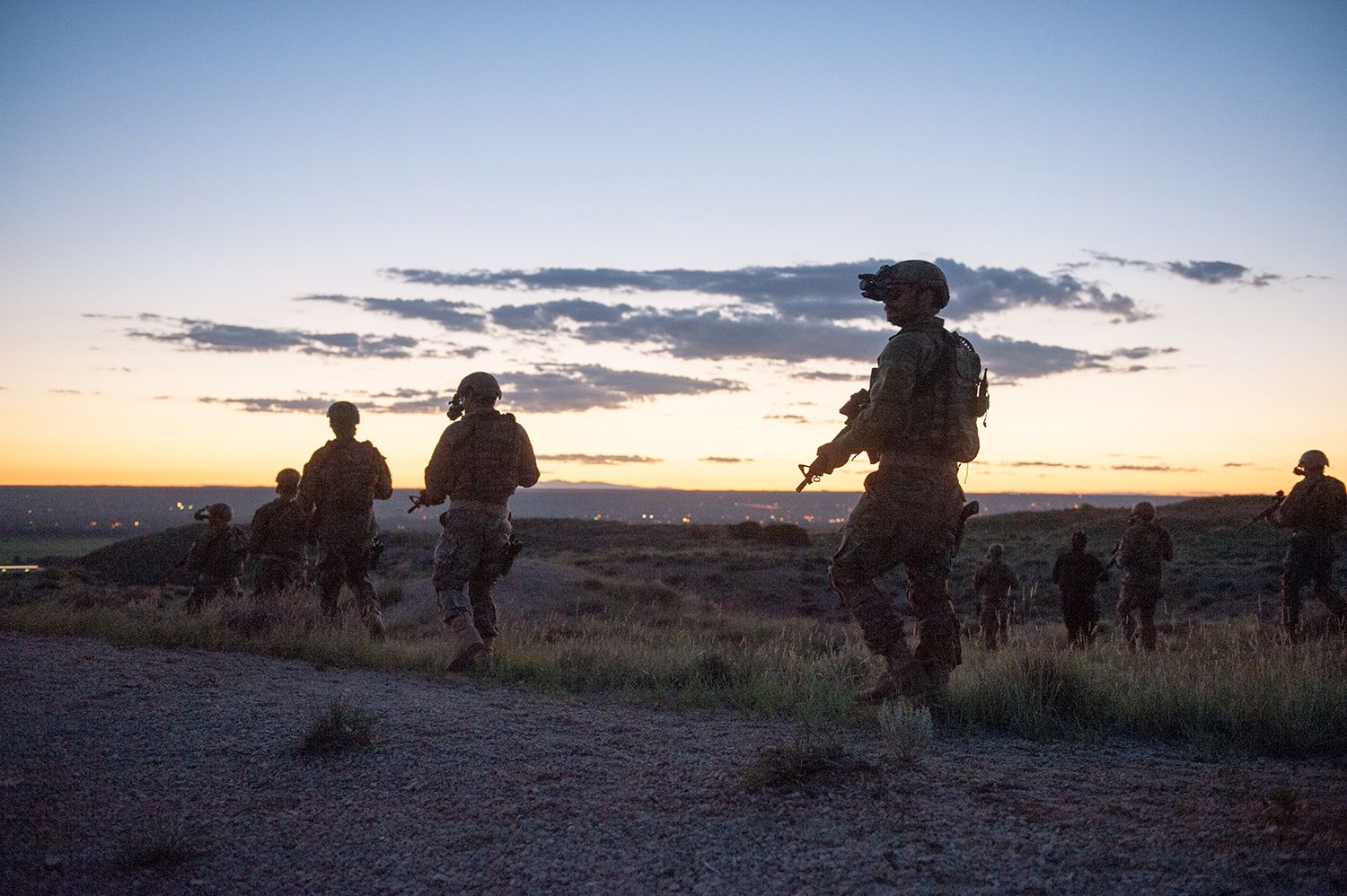 CIA operatives launching a mission into Mexico, in "Sicario."
Sicario
"Sicario" is a movie where you can almost feel heat radiating from the screen. Set along the border between Arizona and Mexico, an arid world of hills and desert, Director of Photography Roger Deakins sort to overwhelm the audience with dark and brooding images, some which boast an abstract expressionist quality. The highlight of the film is an entire sequence shot using thermal-imaging cameras (Flir SC8300) and night-vision, which crafted an immersive and almost alien experience and view of the world.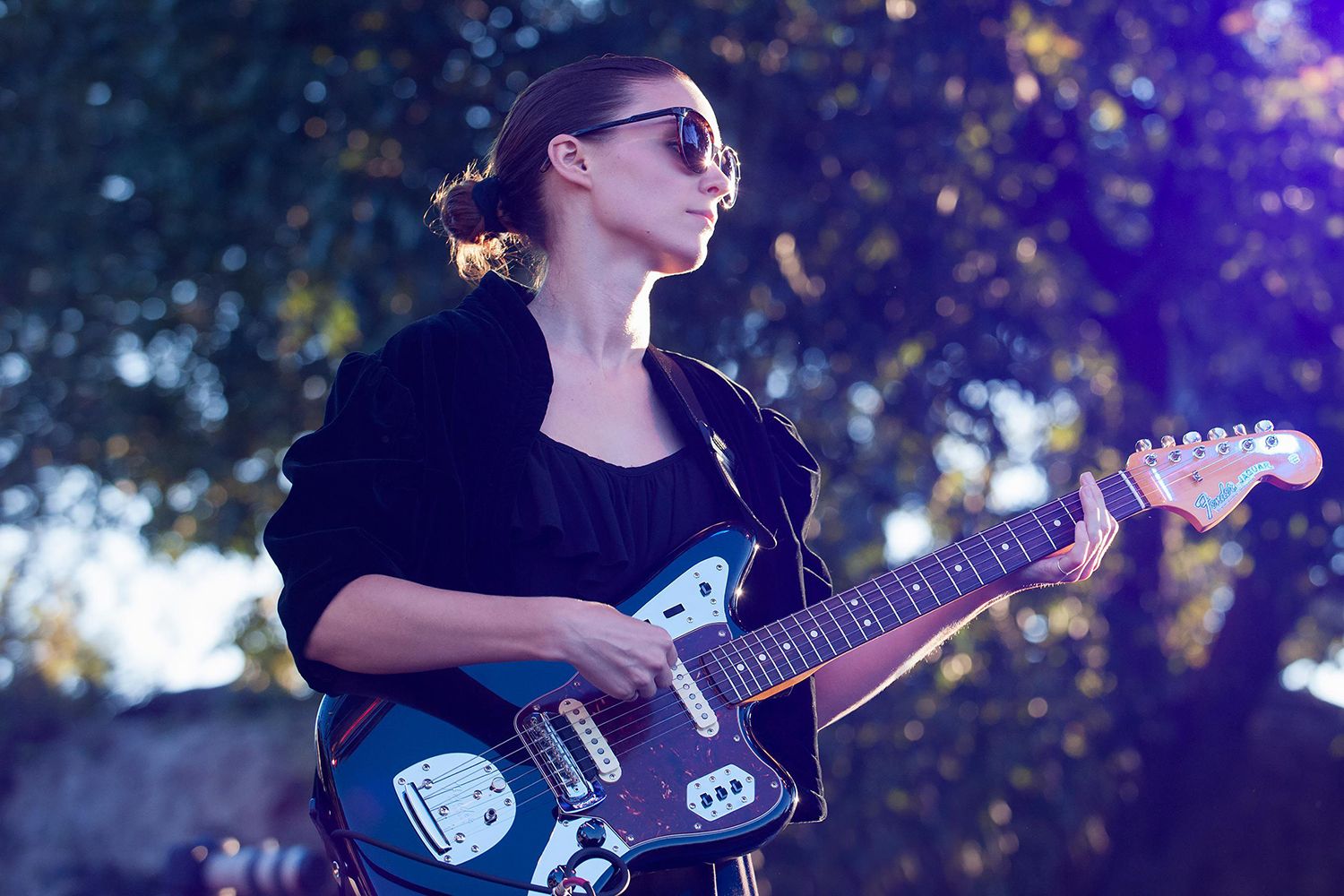 Rooney Mara as a rock musician in "Song To Song."
Song To Song
Terrence Malick's "Song To Song" is set in and around the Austin, Texas music scene. With his regular DOP collaborator, Emmanuel Lubezki, the only cinematographer in history to win three Oscars in a row, the mysterious filmmaker made a film which is typically accessible (it's got a lot of movie stars) yet narratively challenging (it's very poetic and doesn't conform to traditional narrative). Malick and Lubezki shot on a range of film and digital cameras—including cheap GoPros—at music festivals SxSW and Austin City Limits. The authenticity of these scenes is enlivened by the mix of camera formats.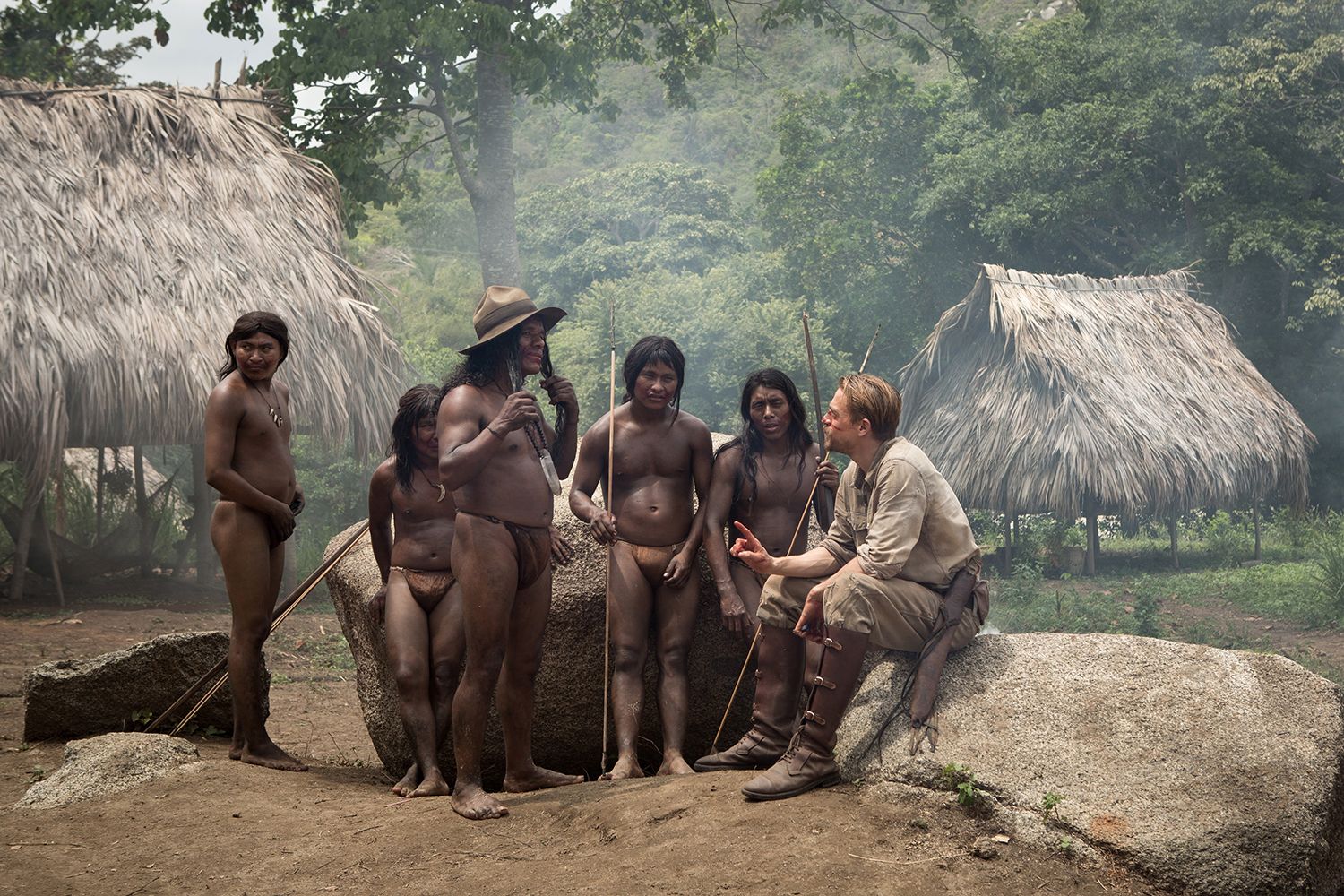 "The Lost City of Z" was partly filmed in Colombia.
The Lost City Of Z
Darius Khondji is another cinematographer who drew heavily from fine art, when making "The Lost City of Z." He was after a recreation of what is known in French as "image d'épinal," images that are lush and filled with hidden elements. Khondji was not after a recreation of naïve art depictions of the jungle, but the dreamlike and febrile mood they evoke. He shot using an array of optimised anamorphic lenses and a range of Kodak film stocks, pre-flashing the negative stock with Arri's VariCon. It is the clever visual invention, which makes "The Lost City of Z" look twice as expensive as it in fact cost to make.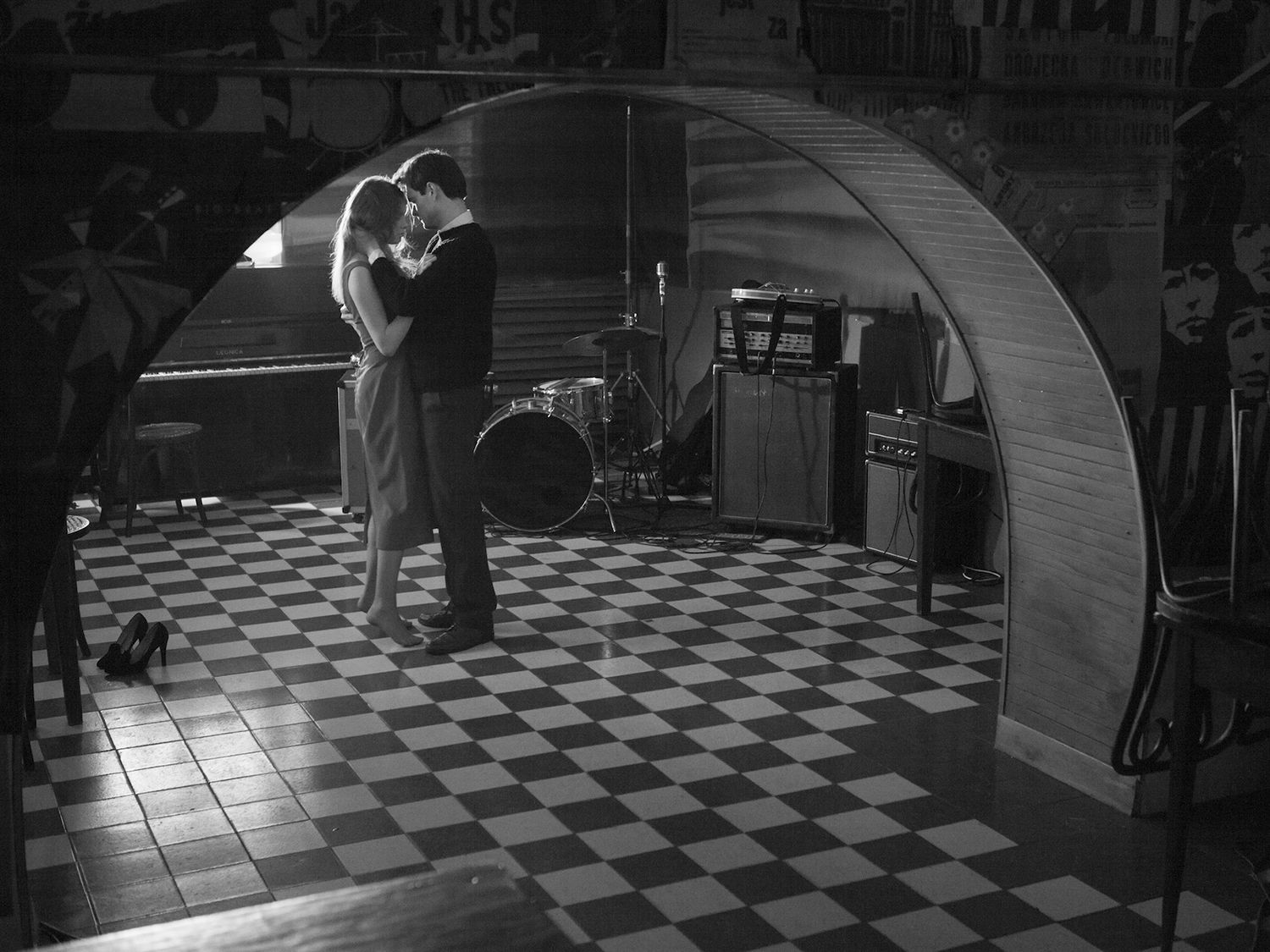 PaweĹ' Pawlikowski's "Ida" is a delicate story of self-discovery.
Ida
"Ida" benefitted from the skills of two cinematographers: Ryszard Lenczewski and Lukasz Zal. Lenczewski fell ill 10 days into the shoot, meaning Zal was drafted in, but the former's prep work truly guided the film's gorgeous look. Part of the prep involved sorties into the Polish countryside, to snap over 3,000 still photographs, used then to study the land, its moods and compositional power. Although the film is memorable for its creamy monochrome, it was shot in colour (on the digital Arri Alexa) and altered in post-production. "Ida" became a sensation on release in 2014. It won the Best Foreign Language Film Oscar and was nominated in the Best Cinematography category.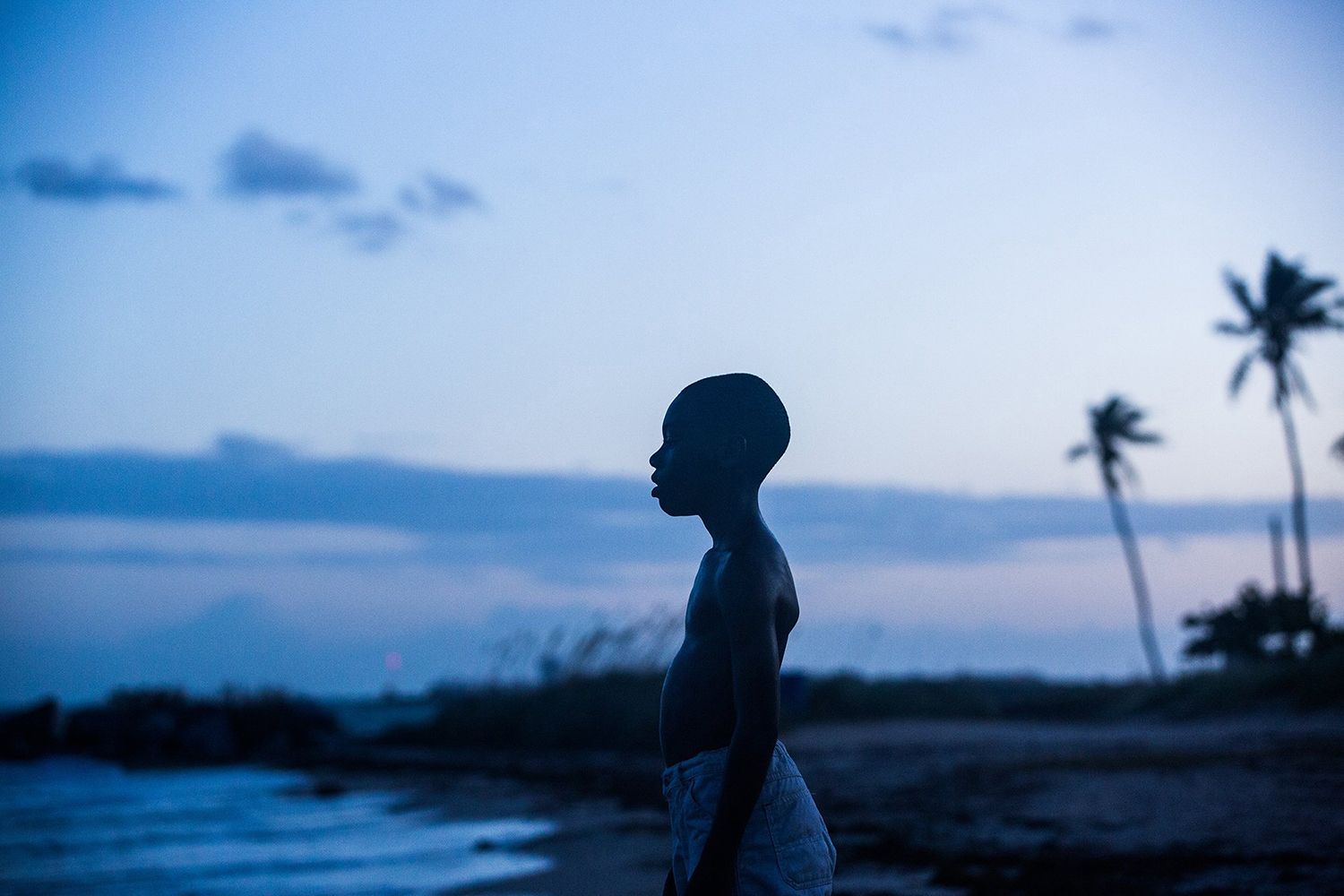 "Moonlight" won Best Picture at the Academy Awards 2017 in controversial circumstances.
Moonlight
When Barry Jenkins made "Moonlight" in 2015, with a cast of young actors and first-time performers, he and DOP James Lawton found shooting on digital aided in the performances. For example, they could keep rolling if anybody made a mistake, rather than shouting "cut" and starting again. The waste involved shooting on film means such an approach couldn't be done on a low-budget movie. "Moonlight" is set in Miami and the film uses bold colour grading, lush contrasts and pastel tones to bring vivid life to poverty-stricken neighbourhoods without glamorising or trivialising that world for the sake of aesthetics.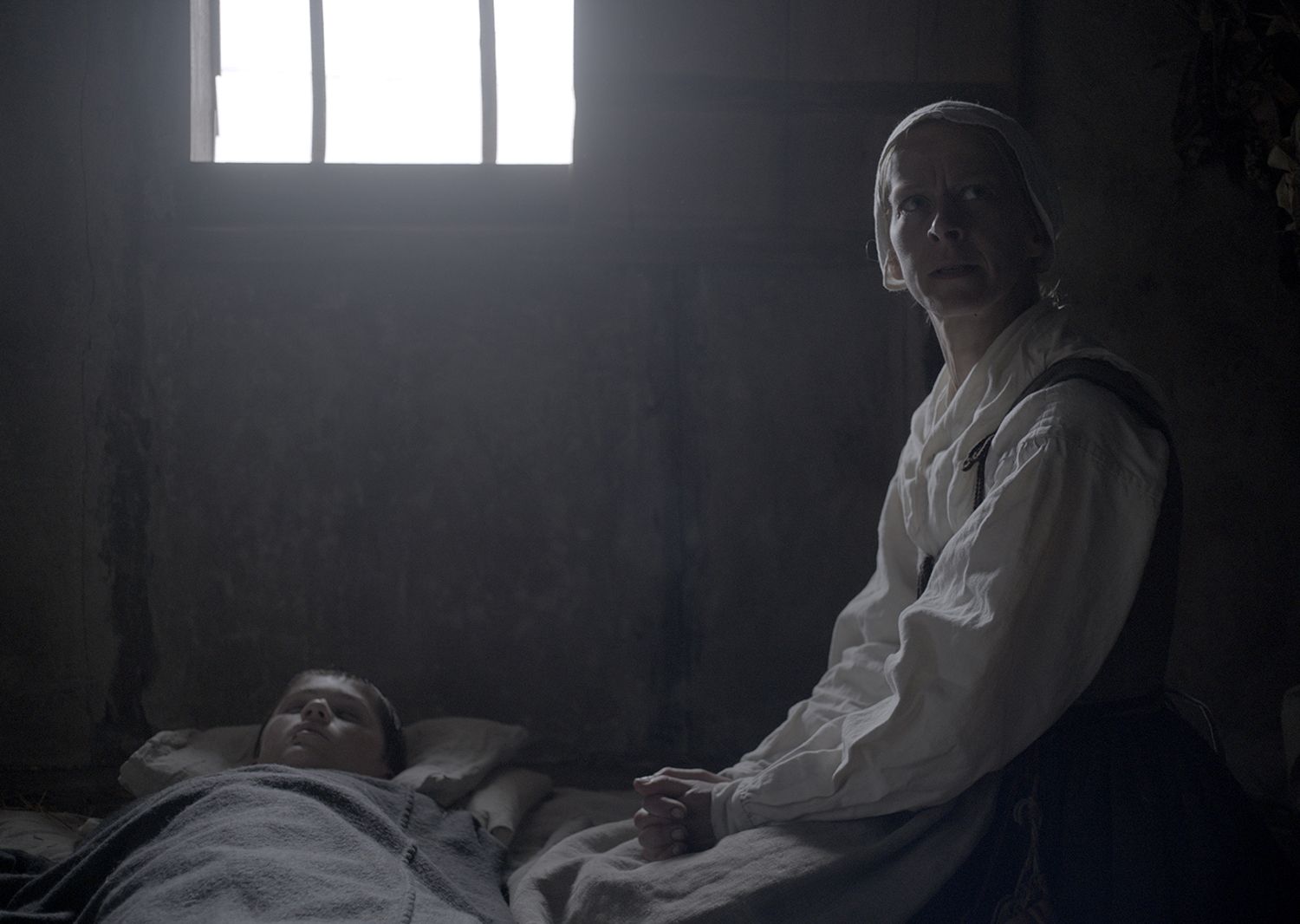 Kate Dickie in "The Witch."
The Witch
Jarin Blascke achieved the malefic and eerie look of "The Witch" by cleverly working in overcast cloud conditions, strengthening and guiding what light there was with scrims and using a 1:66:1 aspect ratio. The aspect ratio and frame height allowed trees to appear as if crowding around or looming over a character. Shooting on digital (Arri Alexa Plus 4:3) was a choice due to budget concerns, the director preferring to put all the money into the sets, costumes and other areas of production design.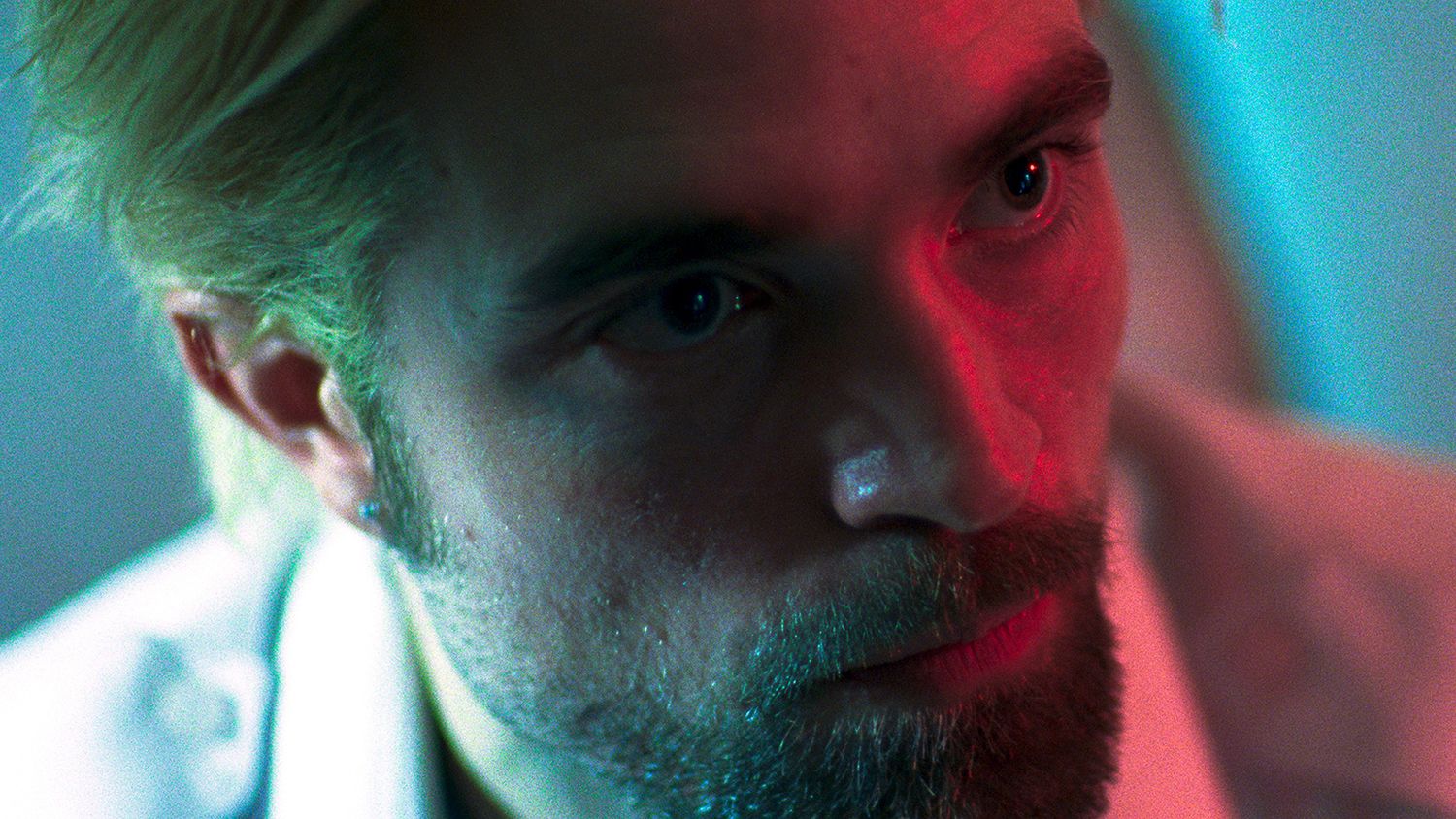 Robert Pattinson as a crook on the run, in "Good Time."
Good Time
"Good Time" screened at Cannes in 2017 and wowed audiences with its grungy urban visuals. Sean Price Williams used 2-perf 35mm Kodak film stock, shot using an ARRI LT camera and standard widescreen aspect ratio (2.39:1). Williams selected Kodak VISION3 250D Color Negative Film 5207 for daytime scenes and Kodak VISION3 500T Color Negative Film 5219 stock for night-time scenes. These stocks brought a memorable vibrancy to the movie. In an age where filmmakers and cinematographers give over to digital cameras and cinematography processes, films like "Good Time" show us there is still great power in 35mm filmmaking.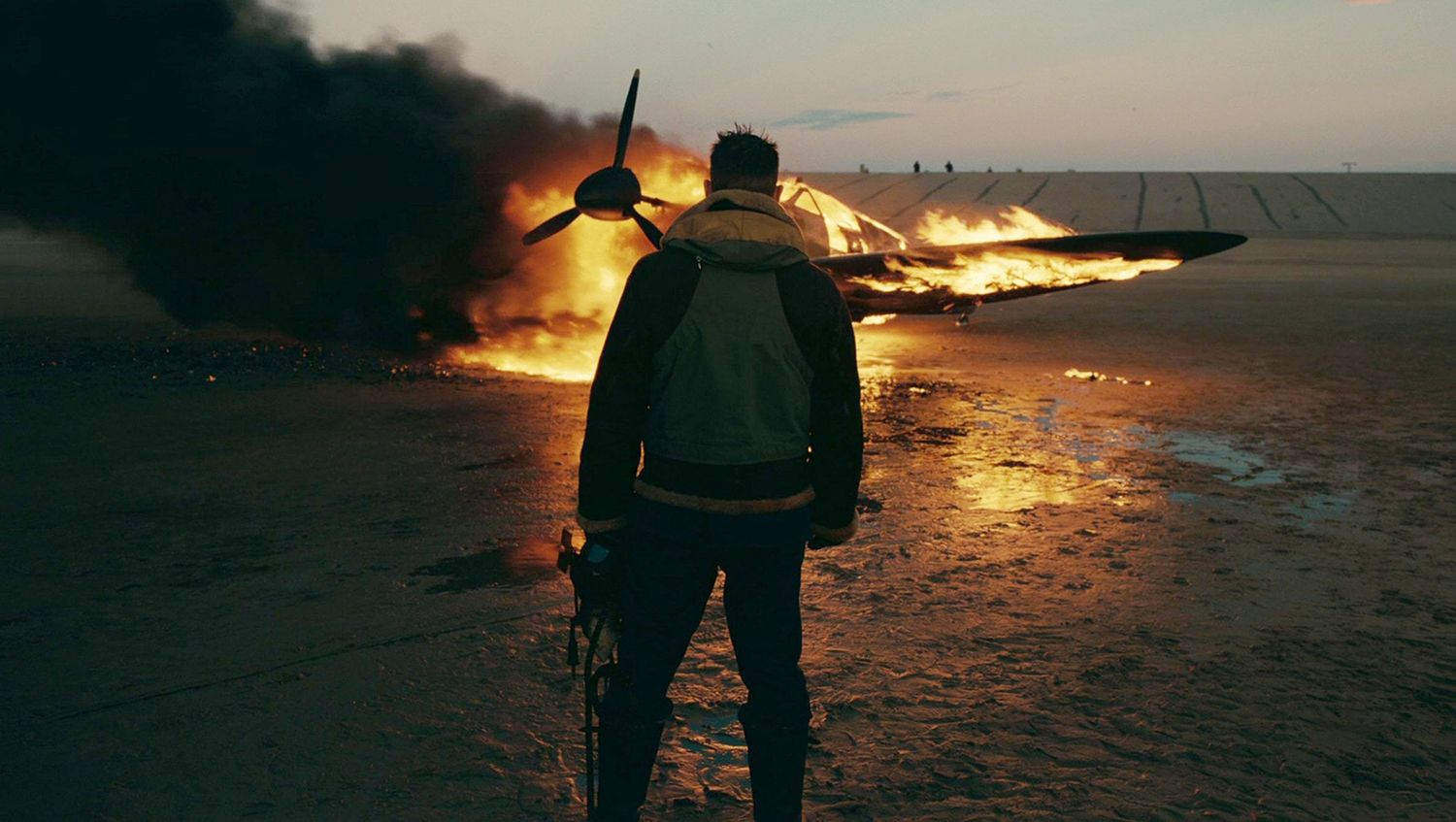 Christopher Nolan's war film depicted the British army evacuation of Dunkirk in WW2.
Dunkirk
"Dunkirk" cinematographer Hoyt van Hoytema and his director, Christopher Nolan, decided to unchain the 54-pound IMAX camera and use it as if they were war reporters shooting on 16mm in the trenches. They took it into restrictive spaces—cockpits, the bows of sinking ships, cramped cabins on fishing vessels, even into the sea. Using IMAX 65mm (15-perf) and 65mm (5-perf) large format film stock, van Hoytema shot the war epic using customised lenses made by Panavision and deciding natural light would provide the film with an authentic period look. The result is a true landmark in the use of IMAX cameras.
Images © respective film studios.