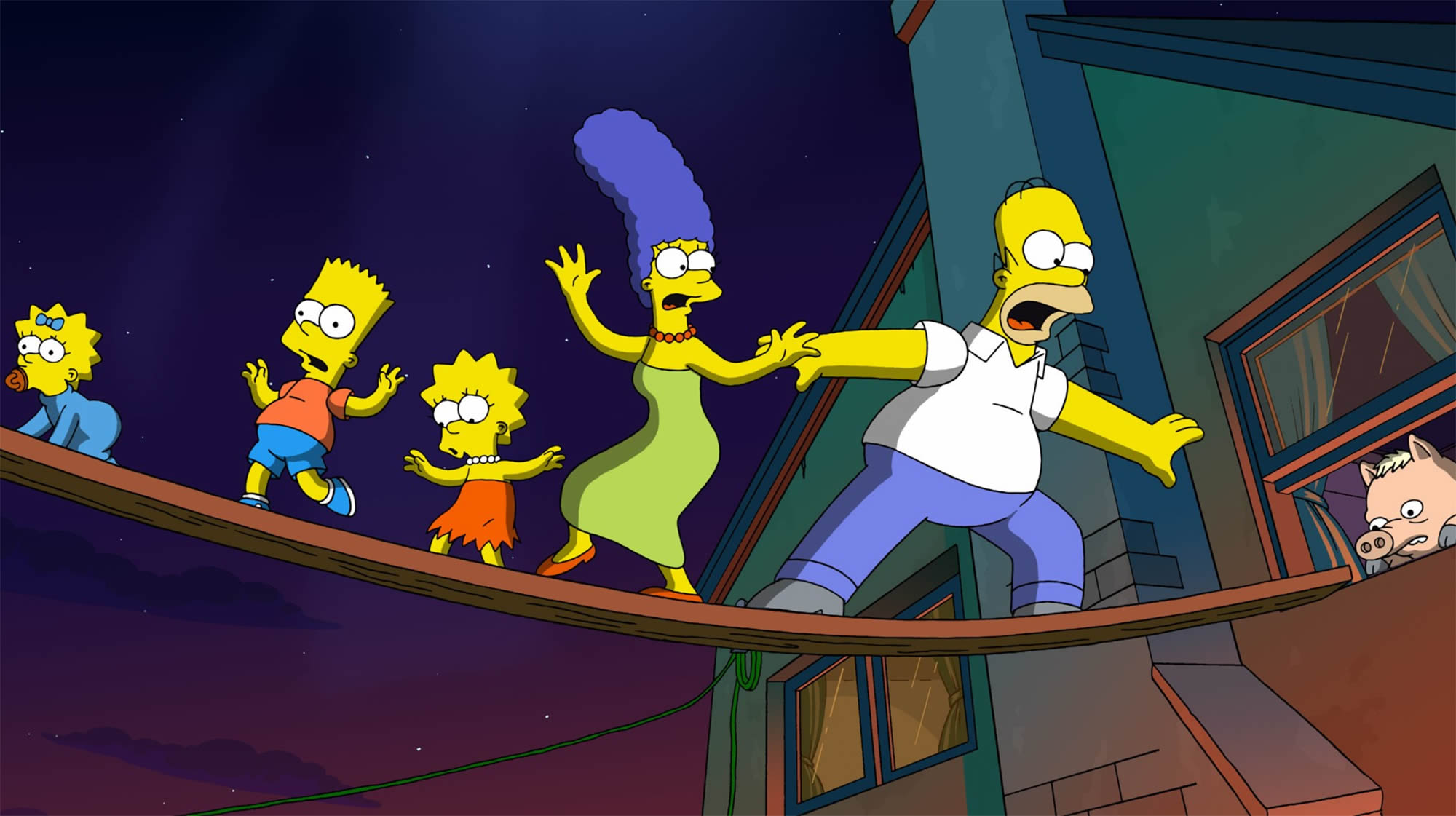 The old saying goes that "laughter is the best medicine." Unfortunately, the art of comedy is not as universally appreciated as you'd think. What plays well in one country might cause offence in another.
With the controversy surrounding Seth Rogen's "The Interview" still fresh in the pop culture ether, because it almost started World War Three, what better time to look back at recent era comedies that were banned in various parts of the globe?
Laughter is one of those key traits that makes us human, but deciding what is and isn't funny can cause huge amounts of tension and controversy.
In 2007 Matt Groening's cartoon family featured in a big screen adventure.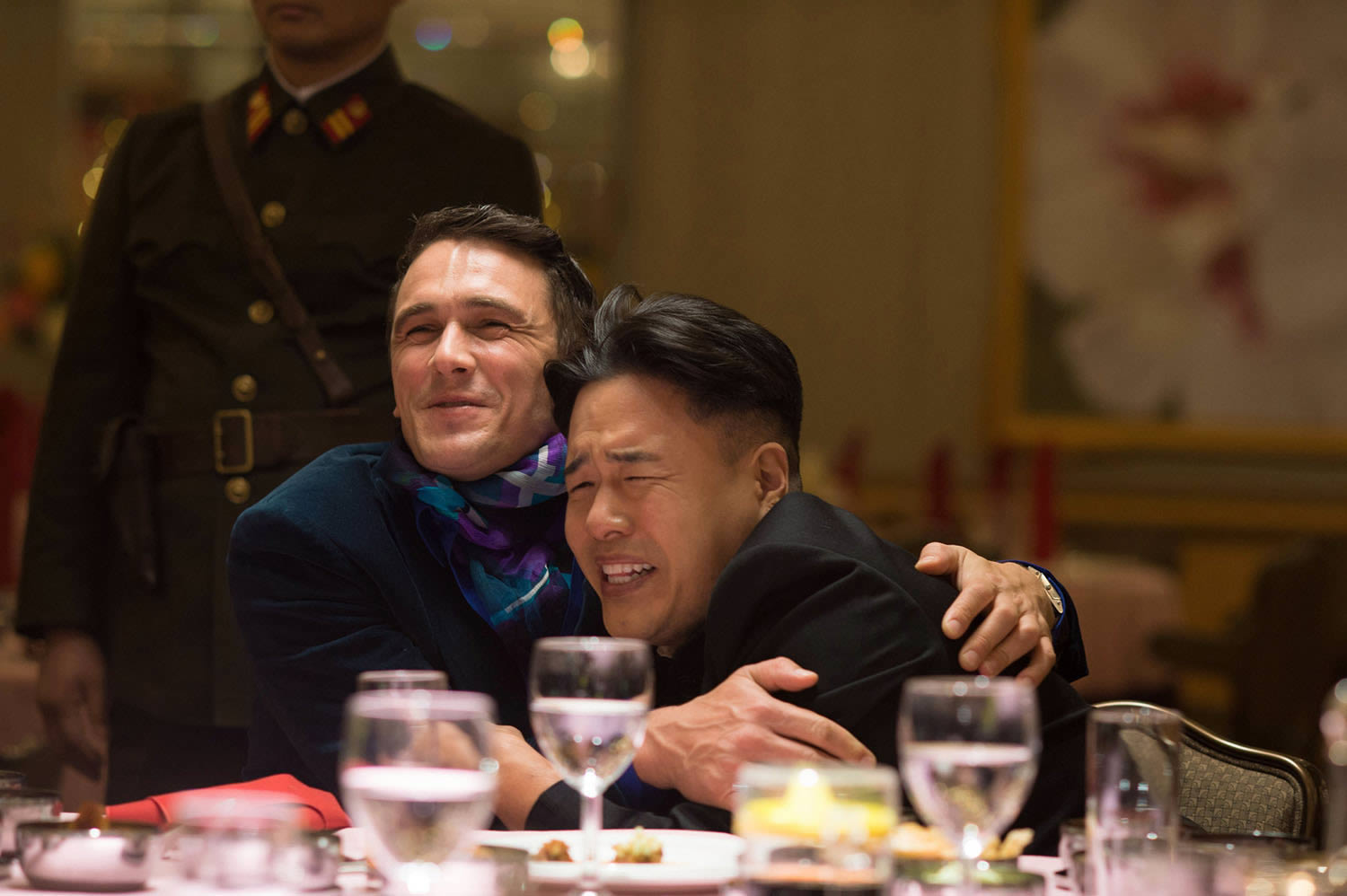 James Franco as Dave Skylark, an idiotic t.v. presenter sent by the CIA to kill Kim Jong-un.
The Interview
"The Interview" caused an international crisis. Even President Obama got involved. The reason? Seth Rogen's comedy turned North Korea's supreme leader, Kim Jong-un, into a laughing stock. The secretive Asian country responded by threatening to press SEND on their nuclear arsenal. Overreacting much? It goes without saying that "The Interview" will not be screening in the theatres of Pyongyang any time ever.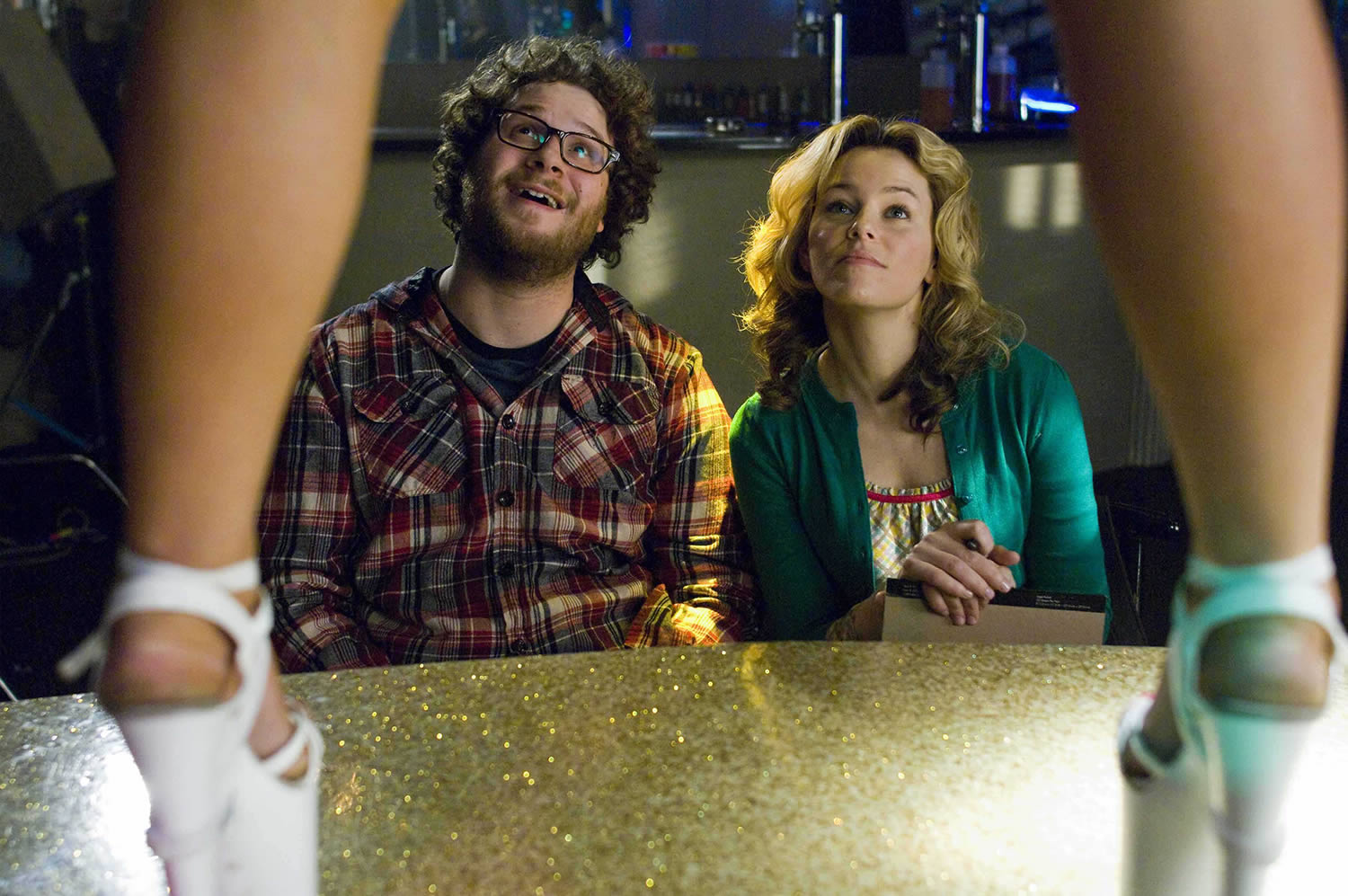 Kevin Smith's rom-com was deemed too controversial for Utah audiences.
Zac and Miri Make a Porno
Seth Rogen again! In 2008, the Canadian funnyman starred in Kevin Smith's "Zack and Miri Make a Porno." A Utah cinema chain, Megaplex Theatres, refused to screen the rom-com and gave the reason that it was "too raunchy for conservative, religious audiences." The poster was also banned by the US ratings board, the MPAA.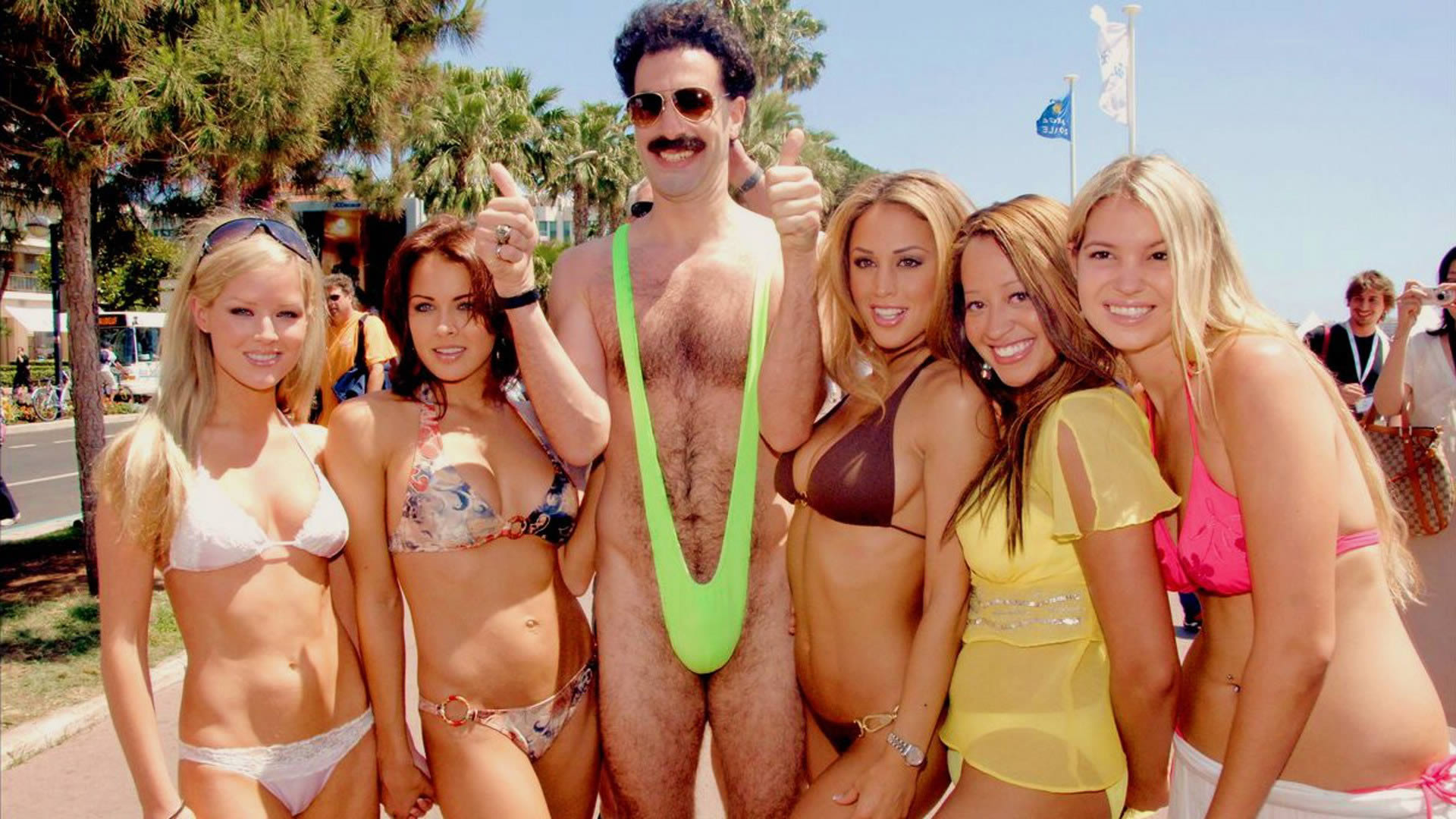 Sacha Baron Cohen as Borat rocking his infamous mankini.
Borat
Jagshemash! Sacha Baron Cohen's idiotic television reporter, Borat, caused major hurt feelings in Kazakhstan. To make things worse, Cohen launched the character into a feature-length movie, in 2006, the brilliantly titled "Borat: Cultural Learnings of America for Make Benefit Glorious Nation of Kazakhstan." Russia, as an act of solidarity with the Kazakh dictatorship running the country, also declined to release it.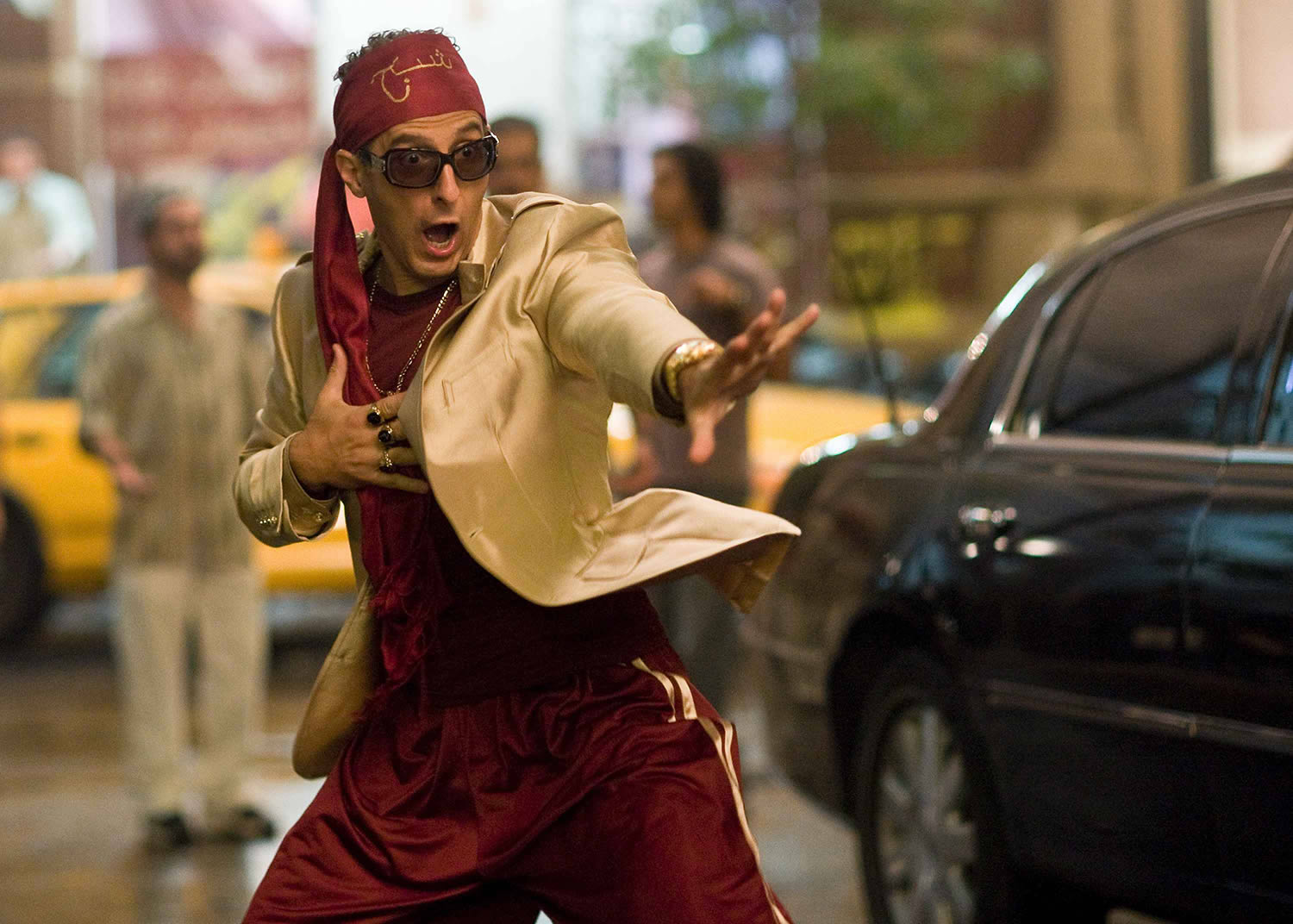 John Turturro played a Palestinian terrorist in Adam Sandler's hit comedy.
You Don't Mess With the Zohan
"You Don't Mess with the Zohan" dealt with a Mossad agent (played by Adam Sandler) posing as a hairdresser in the Big Apple. A comedy about a Mossad agent and scenes of Jews and Palestinians uniting together was deemed politically sensitive. A big hit in Israel, the movie was banned in Egypt, Iran, Lebanon and pretty much every other Arab country.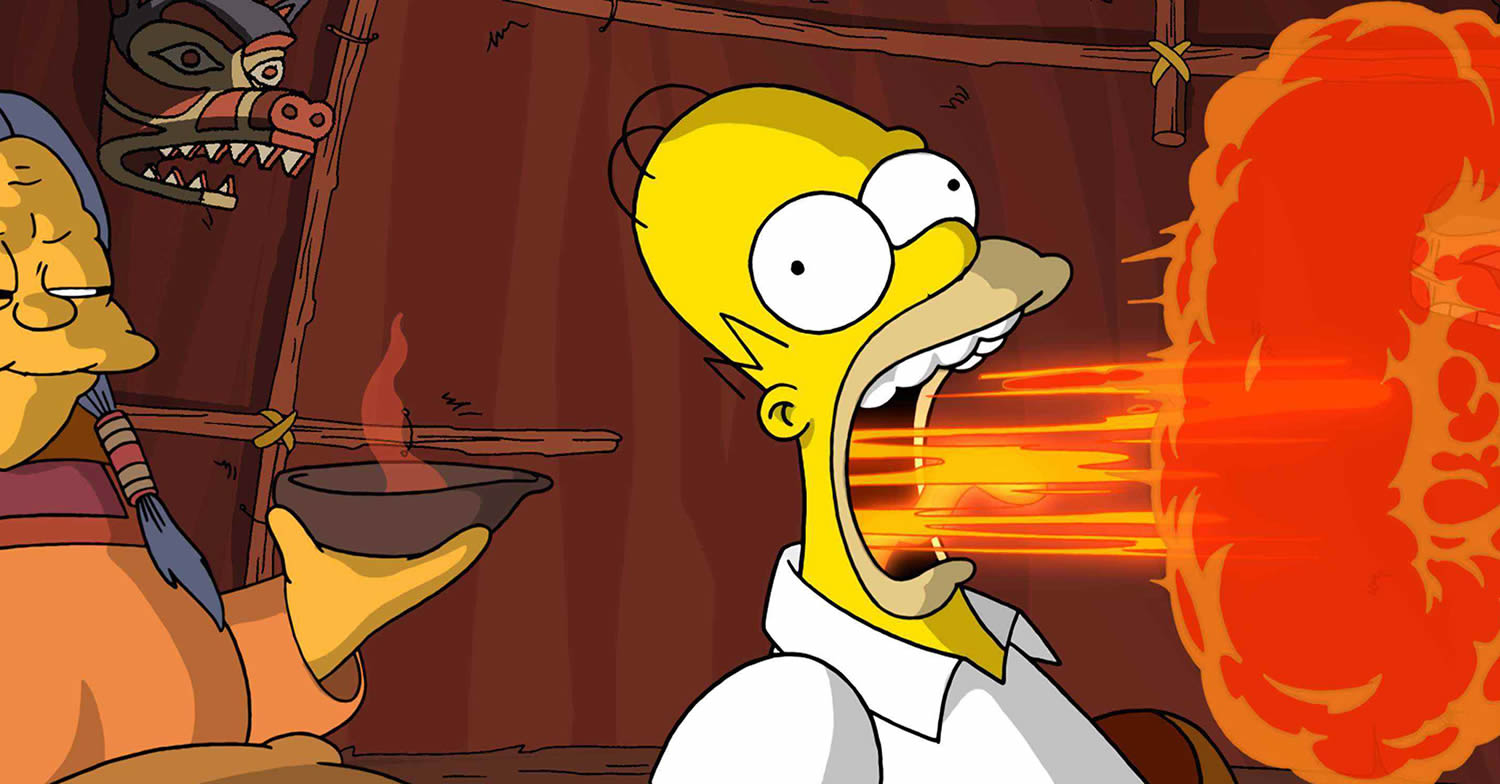 Burma banned "The Simpsons Movie" because of the yellow-skinned characters.
The Simpsons Movie
What the hell did The Simpsons do to offend anybody? I mean, come on, it's The Simpsons! Burmese censors denied the long-awaited but very disappointing big screen outing for the world's most famous cartoon family, because it has forbidden the colours yellow and red. For real. I'm not making this up.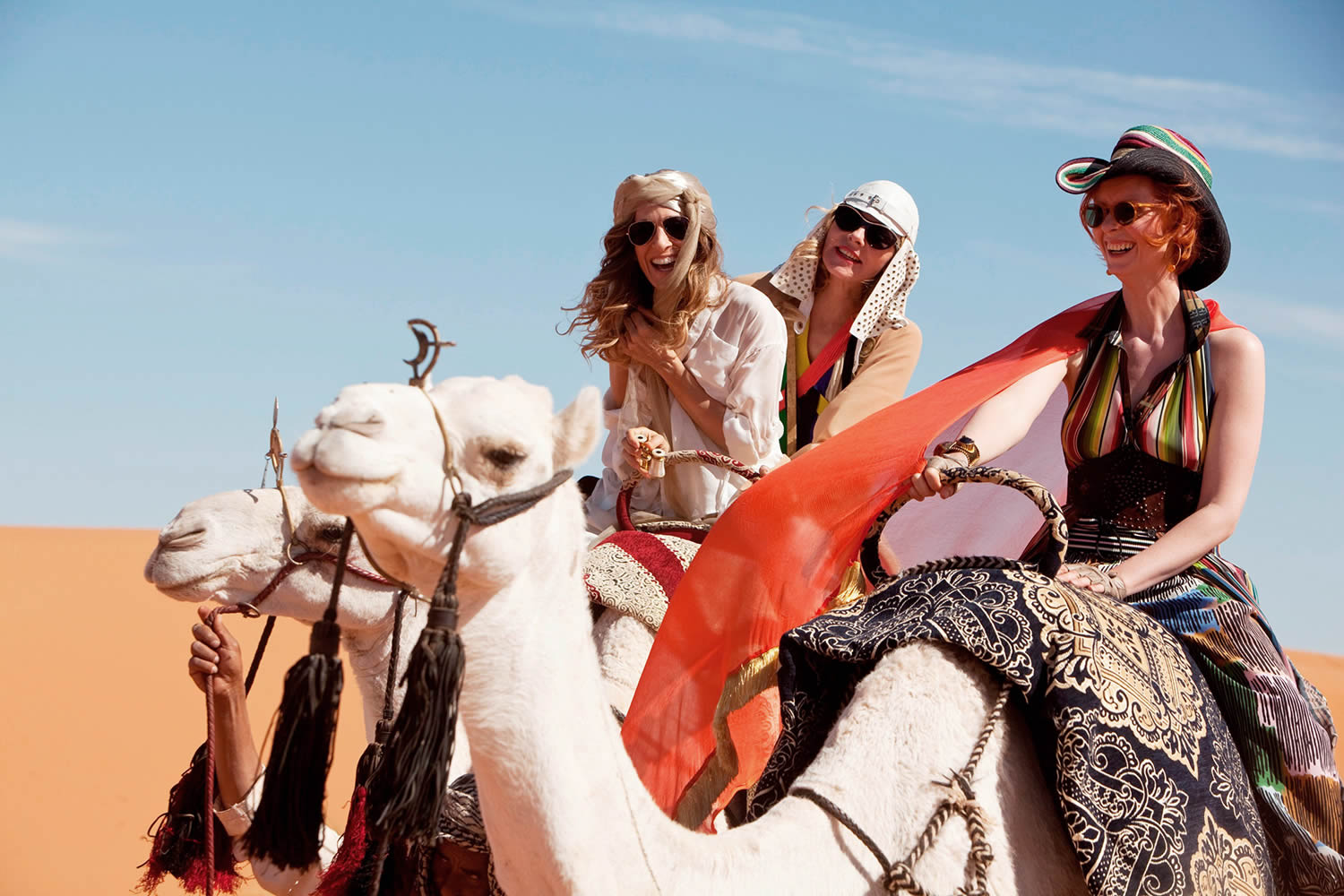 "Sex and the City 2" filmed on location in Abu Dhabi, but would never be shown in the United Arab Emirates.
Sex and the City 2
Unfortunately, the director and cast of this soul-destroying movie were not taken to The Hague and tried for crimes against cinema and humanity. "Sex in the City 2" saw the ditzy gal pals head to Abu Dhabi for a spot of shopping and romance. The United Arab Emirates' National Media Council denied it a release because they claimed SATC2 didn't fit in with their "cultural values." That old chestnut!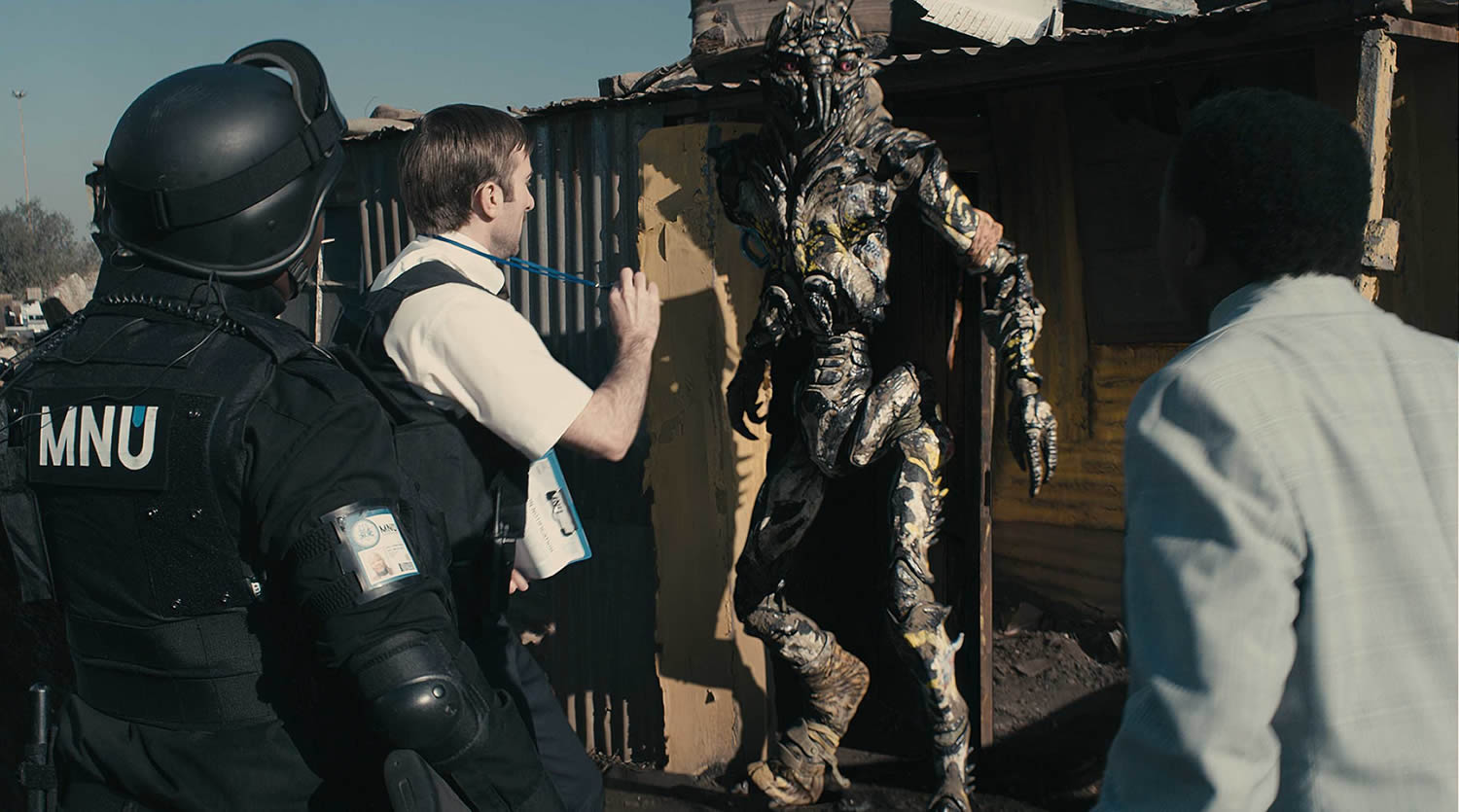 Neill Blomkamp's sci-fi comedy-drama used irony and intolerance as major themes.
District 9
Is this one a case of over-sensitivity or plain racism? Nigeria was greatly upset by Neill Blomkamp's treatment of its nationals in the sci-fi comedy, "District 9." Nigerians were depicted as gangsters and cannibals. Maybe they had a right to be upset? The country's politicians demanded an apology and, yep, you guessed it… banned "District 9."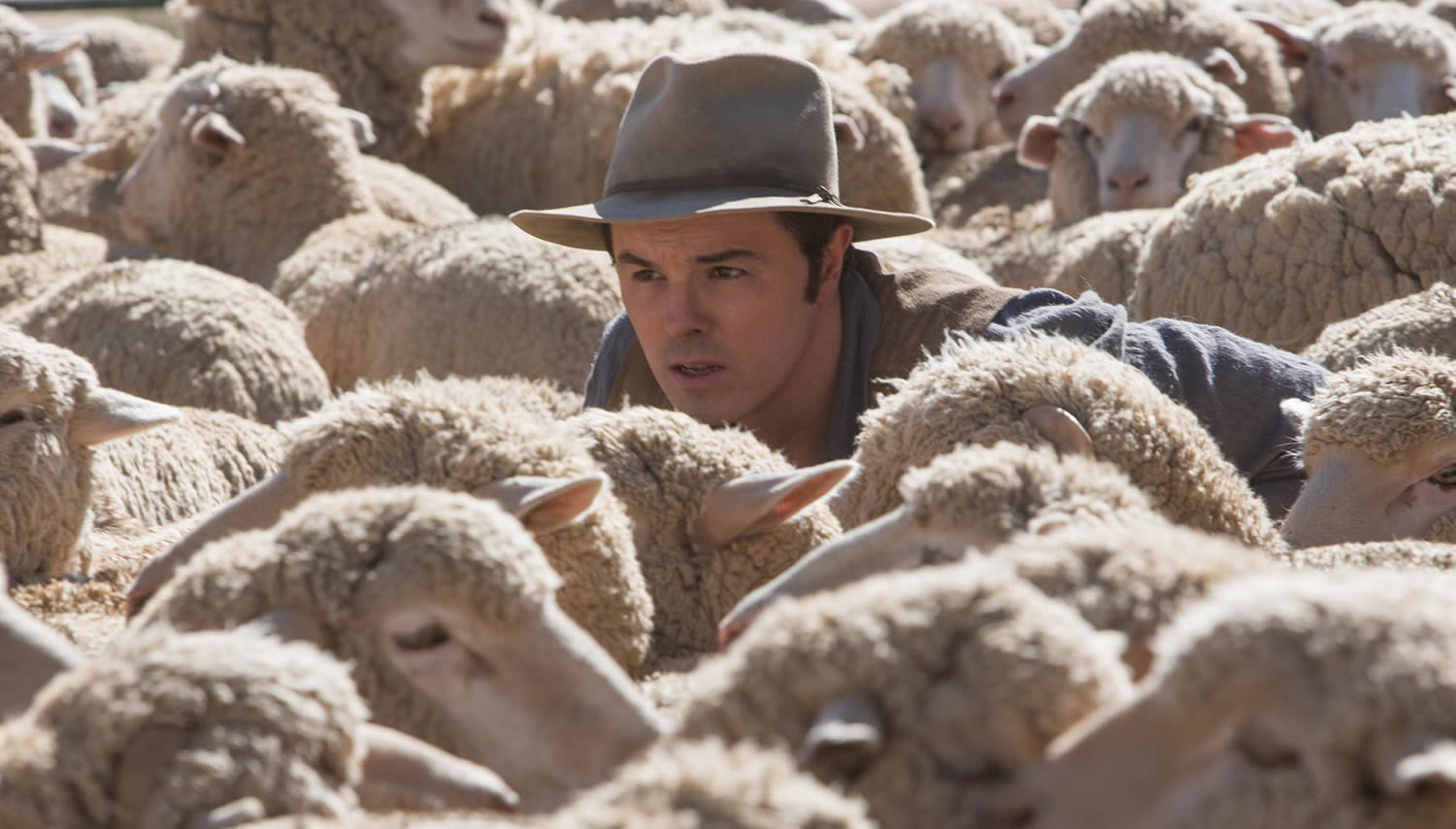 Seth McFarlane plays a cowardly farmer hiding from a notorious outlaw. The film is less Bob Hope, more Bob Hopeless.
A Million Ways to Die in the West
I'm of the opinion that Seth McFarlane's 2014 western, "A Million Ways to Die in the West," redefined the concept of comedy to mean "not funny at all." Like me, the country of Malaysia find Mr. McFarlane's work iffy. They also saw fit to ban his TV show, "Family Guy" and his previous movie, "Ted." I say the people of Malaysia got lucky.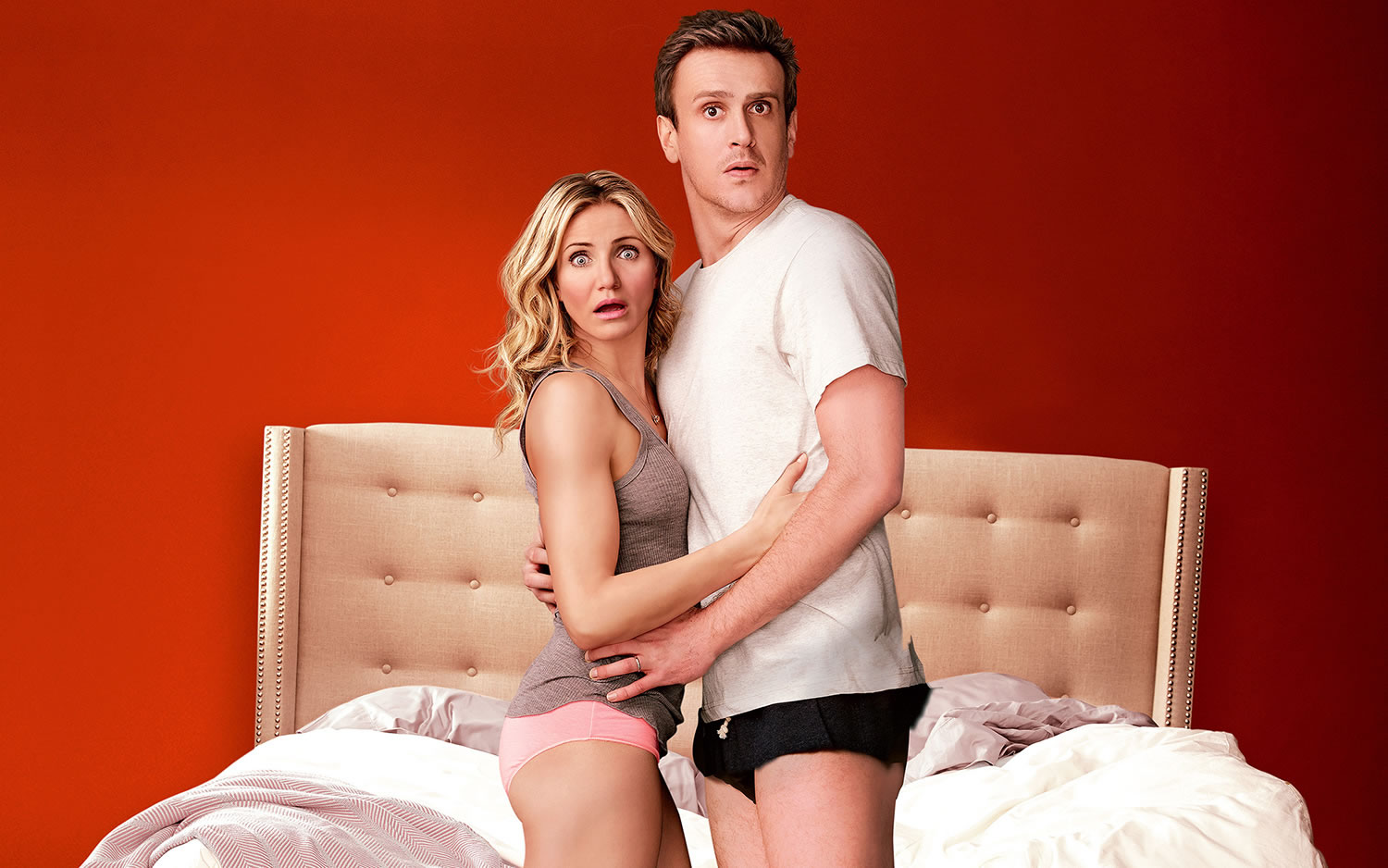 Jake Kasdan's latest movie was more interested in selling Apple products than telling a story.
Sex Tape
"Sex Tape" was a feature-length advert for Apple products pretending to be a movie. The UK's BBC network banned presenters from uttering the film's title during interviews with the cast because they thought it was "too rude" to say on morning radio. Elsewhere, Malaysia (them again) didn't like the premise, the title, nor the movie.
A Bollywood picture banned by Pakistan for its comedic use of Osama Bin Laden.
Without You, Bin Laden
A Bollywood production you've probably never heard of was banned by Pakistan authorities in 2010. "Without You, Bin Laden" is the story of a man bearing more than a passing resemblance to a chap who was, at that time, the world's most wanted terrorist. The irony is delicious: Bin Laden was hiding out in the country in which the film was banned. Hilarious, right?
Images © respective film studios.