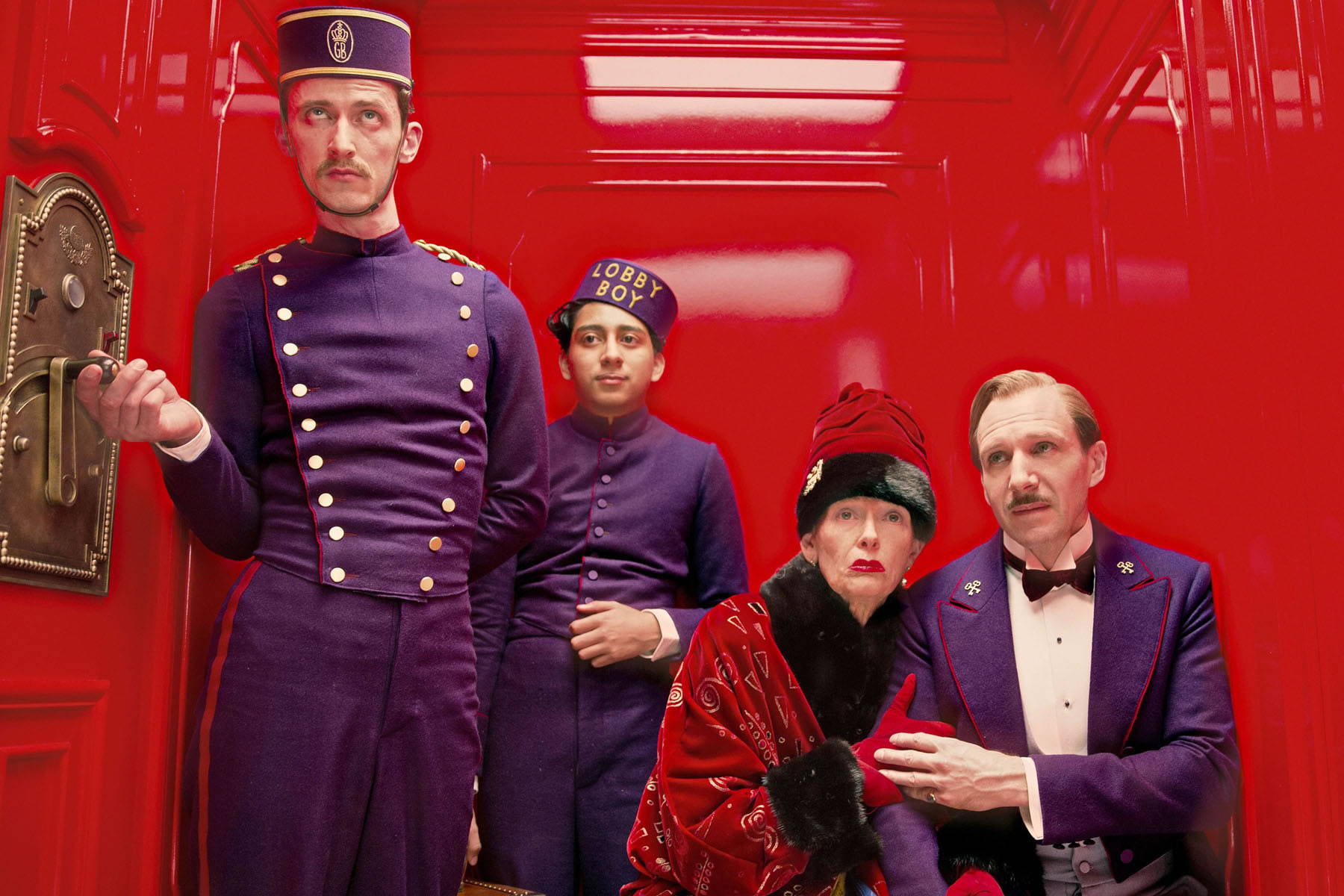 As a film critic I watch lots of movies. That's a pretty obvious statement, right? Of course, most of the year is taken up with new releases, but I spend a good amount of time watching older flicks and the ones that slipped through the net last year. I hate it when that happens!
So, given that we're now past the mid-point of 2014, here's my thoughts on the cinematic landscape so far, and things that have impressed me greatly. The best part of it all? We've got another six months to go with plenty more left to see and experience.
Top: The coloured coded fantasy of Wes Anderson's "The Grand Budapest Hotel."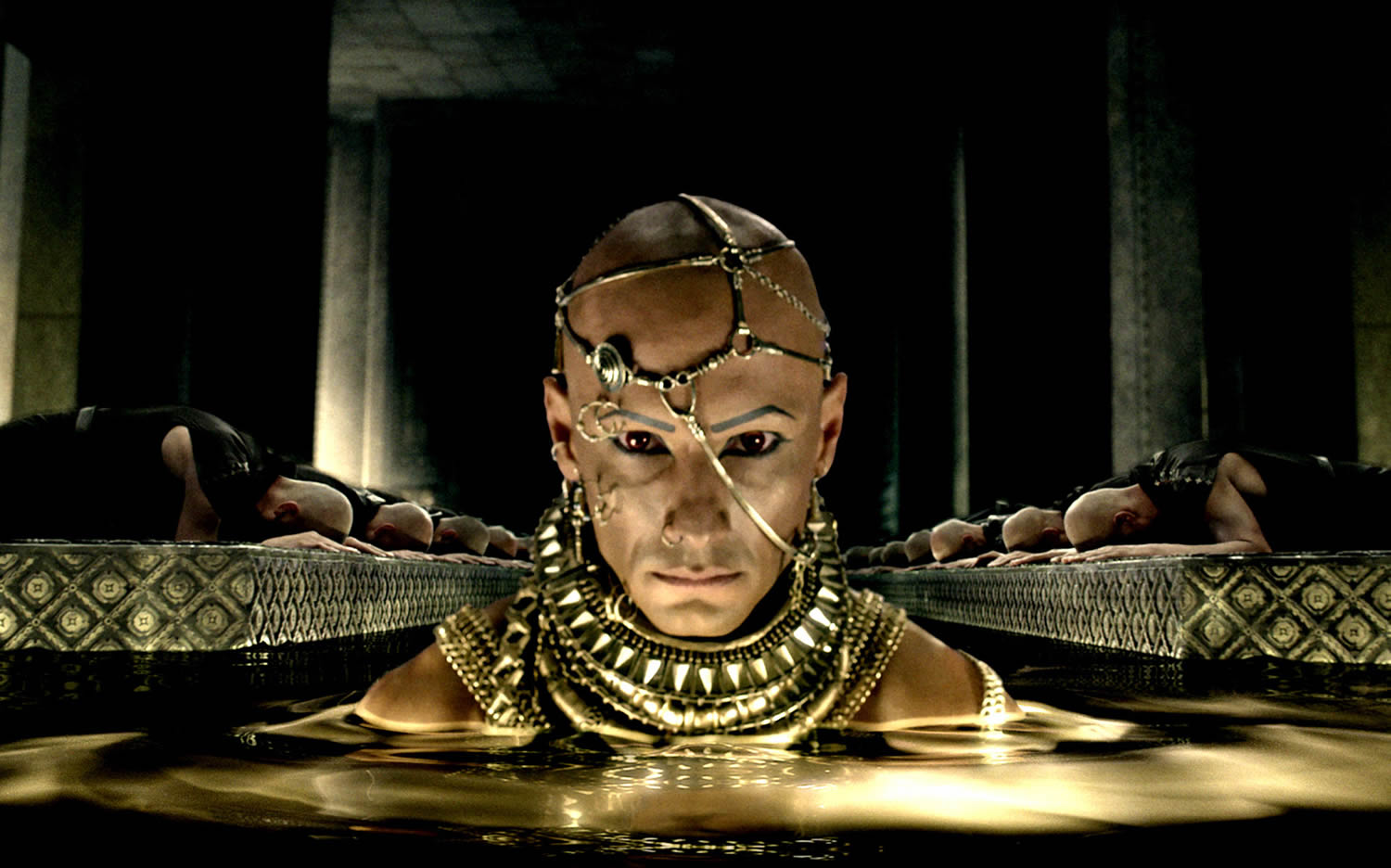 Without a single doubt the worst film released so far in 2014.
The Film I Really Hated:
300: Rise of an Empire
Did we really need a sequel to "300"? You betcha! Actually, we didn't, but that hasn't stopped Hollywood before and it didn't stop them from making this hideous piece of fascist idiocy. "300: Rise of an Empire" was not only repellent in its politics and portrayal of female characters, it was also guilty of being terribly dull.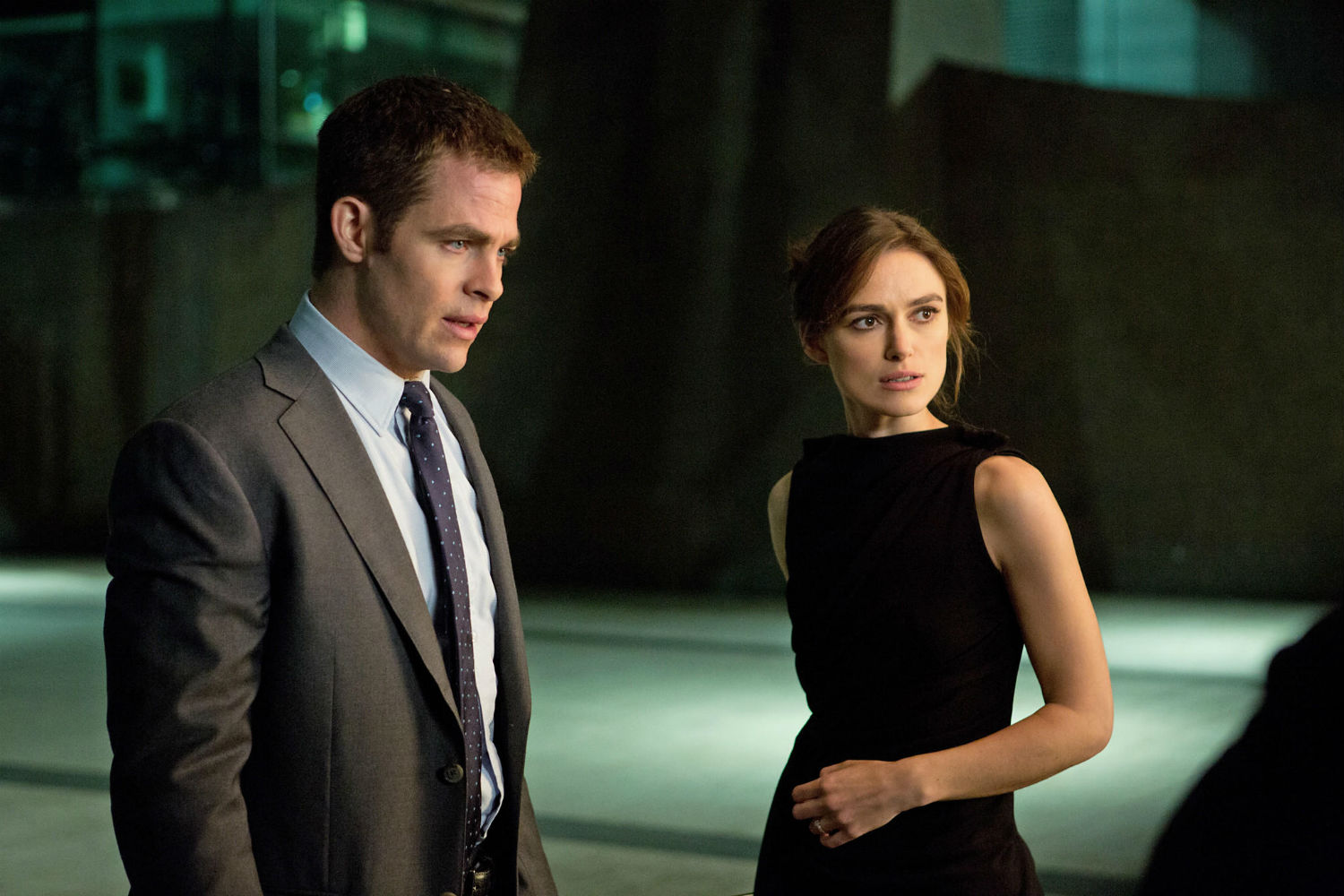 Kenneth Branagh's spy thriller was a pretty lacklustre affair.
The Tired Franchise Re-launch:
Jack Ryan: Shadow Recruit
As I explained, Hollywood studios love their remakes, sequels and reboots. But who in the hell was excited for "Jack Ryan: Shadow Recruit"? Nobody. The film was headlined by charisma vacuum Chris Pine, and its plot was straight from a Cold War potboiler that should have been left back in the 1980s. Bored now.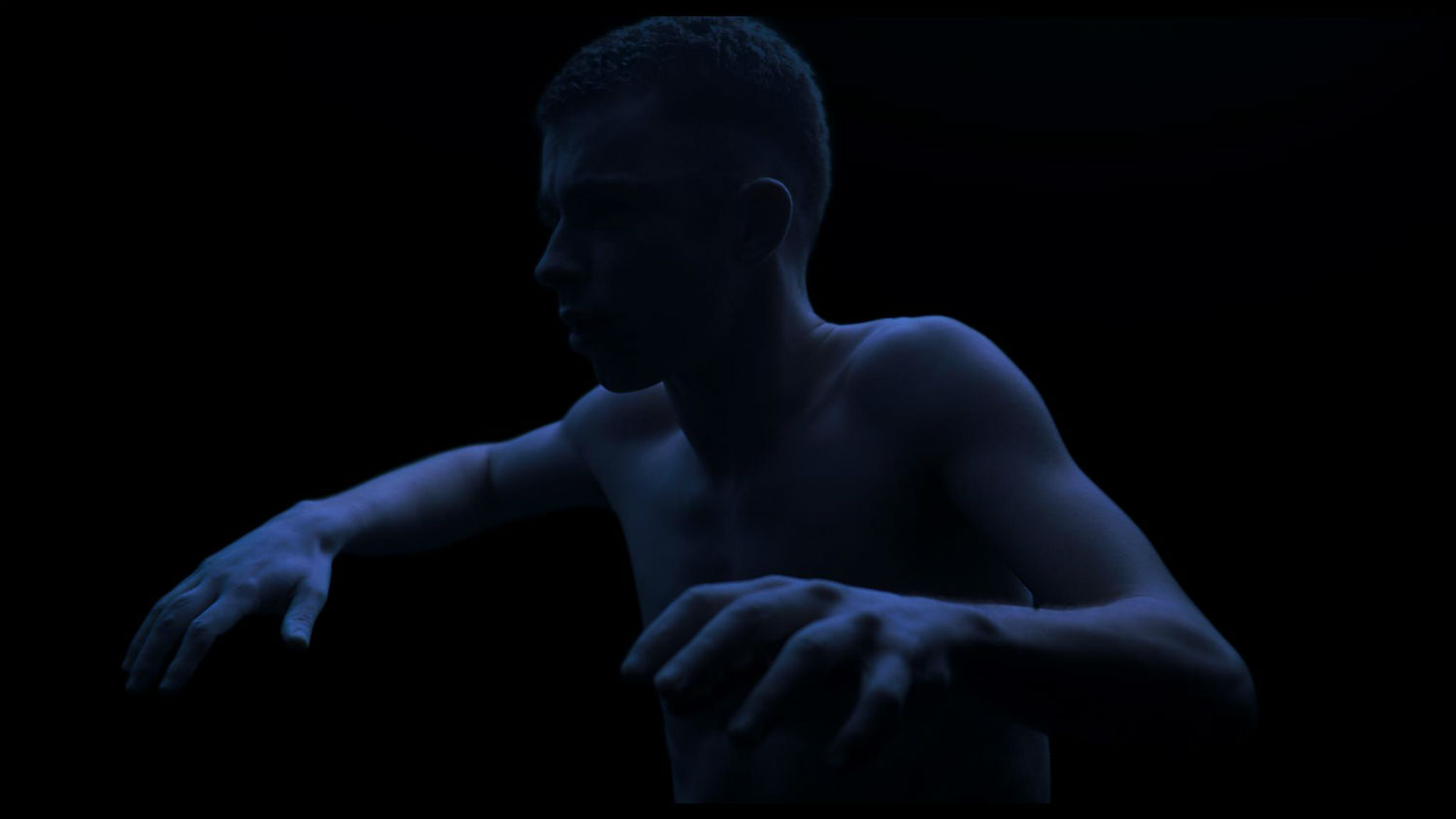 A deconstruction of the movie star system dressed as an arty sci-fi drama.
Overrated:
Under the Skin
I'm going to piss off a lot of folk with the following statement: Jonathan Glazer's "Under the Skin" is the most overrated movie of the year so far. Scarlett Johansson stars as an alien roaming Glasgow, Scotland, abducting gullible men so she can eat them. It looks absolutely beautiful, but the self-consciously arty tone does not make it a profound movie experience.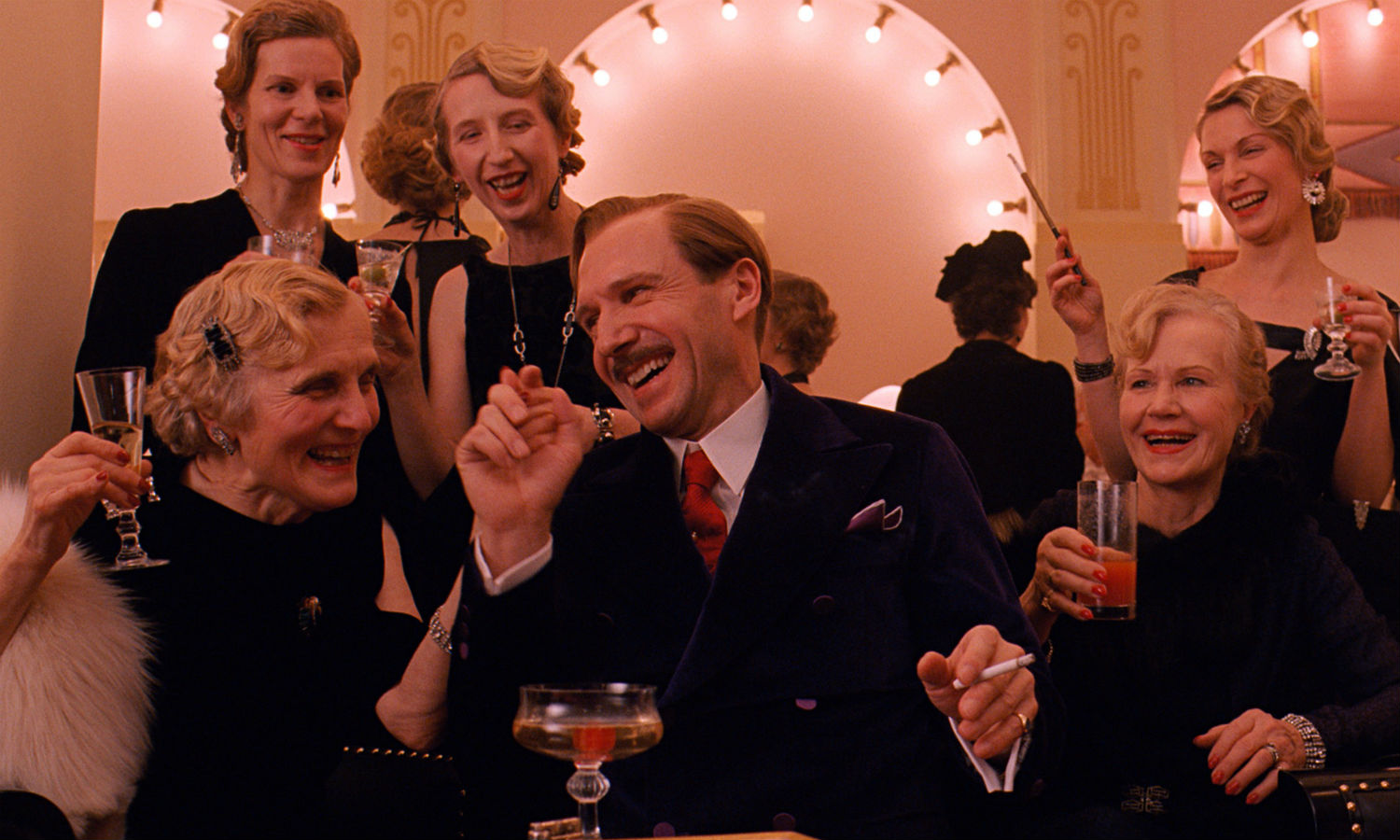 Ralph Fiennes amuses greatly in Wes Anderson's latest cinematic delight.
Funniest Line of Dialogue:
The Grand Budapest Hotel
Wes Anderson's movies are full of memorable dialogue and quirky characters. Ralph Fiennes, however, as M. Gustave, a flamboyant hotel concierge, is a career-high creation. The art-loving main man of "The Grand Budapest Hotel" is so slick that he has the ability to insult people without them even knowing it. "You wouldn't know chiaroscuro from chicken giblets," is the funniest line I've heard in the movies in a very long time.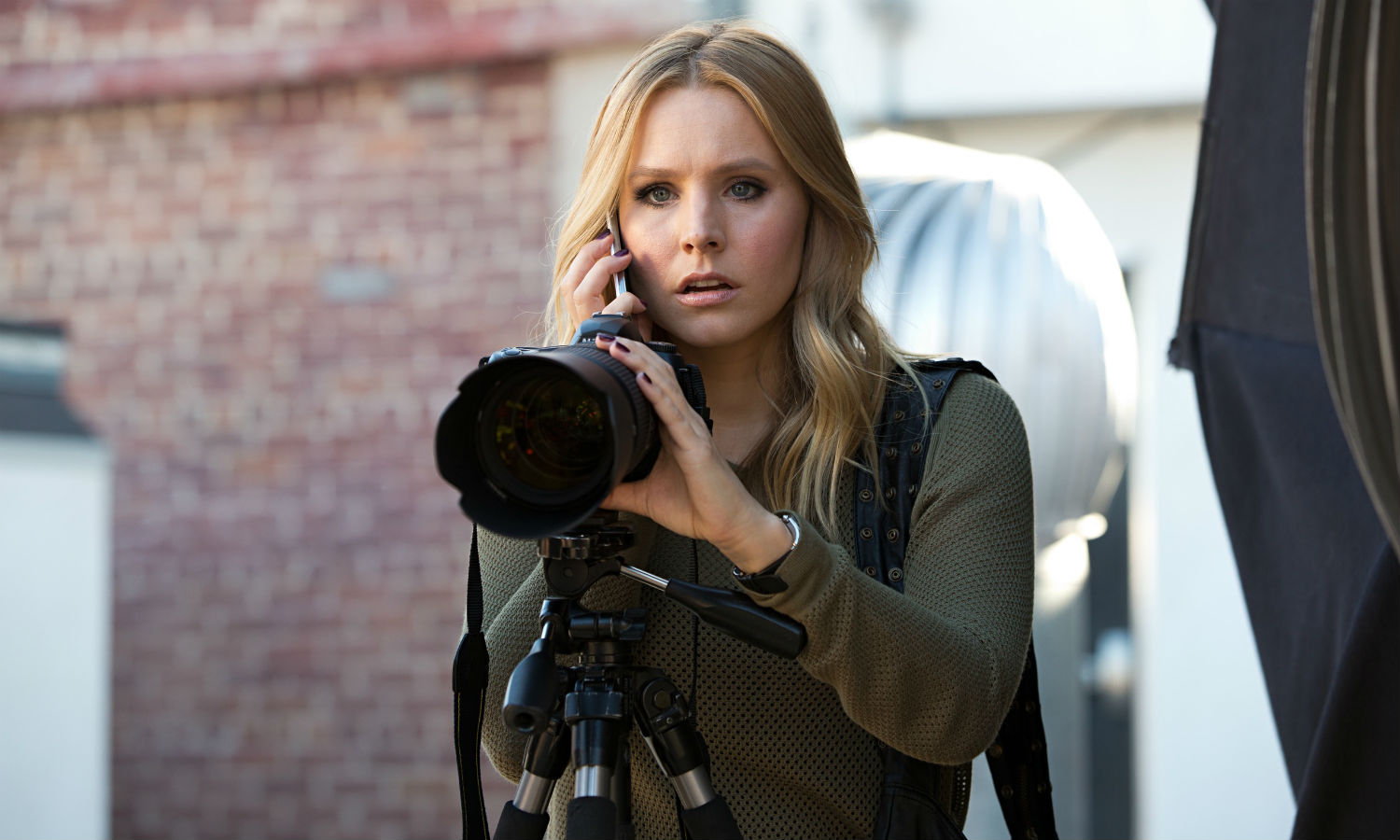 The power of Kickstarter returned the former teen detective to the big screen.
Geek Heaven:
Veronica Mars
"Veronica Mars" was a cult television show watched by a handful of nerds who became obsessed with Kristen Bell's super cool teen detective. Of course the television networks cancelled it after three seasons, because they're idiots, but creator Rob Thomas turned to Kickstarter and was able to give the fans and Veronica the goodbye that they deserved.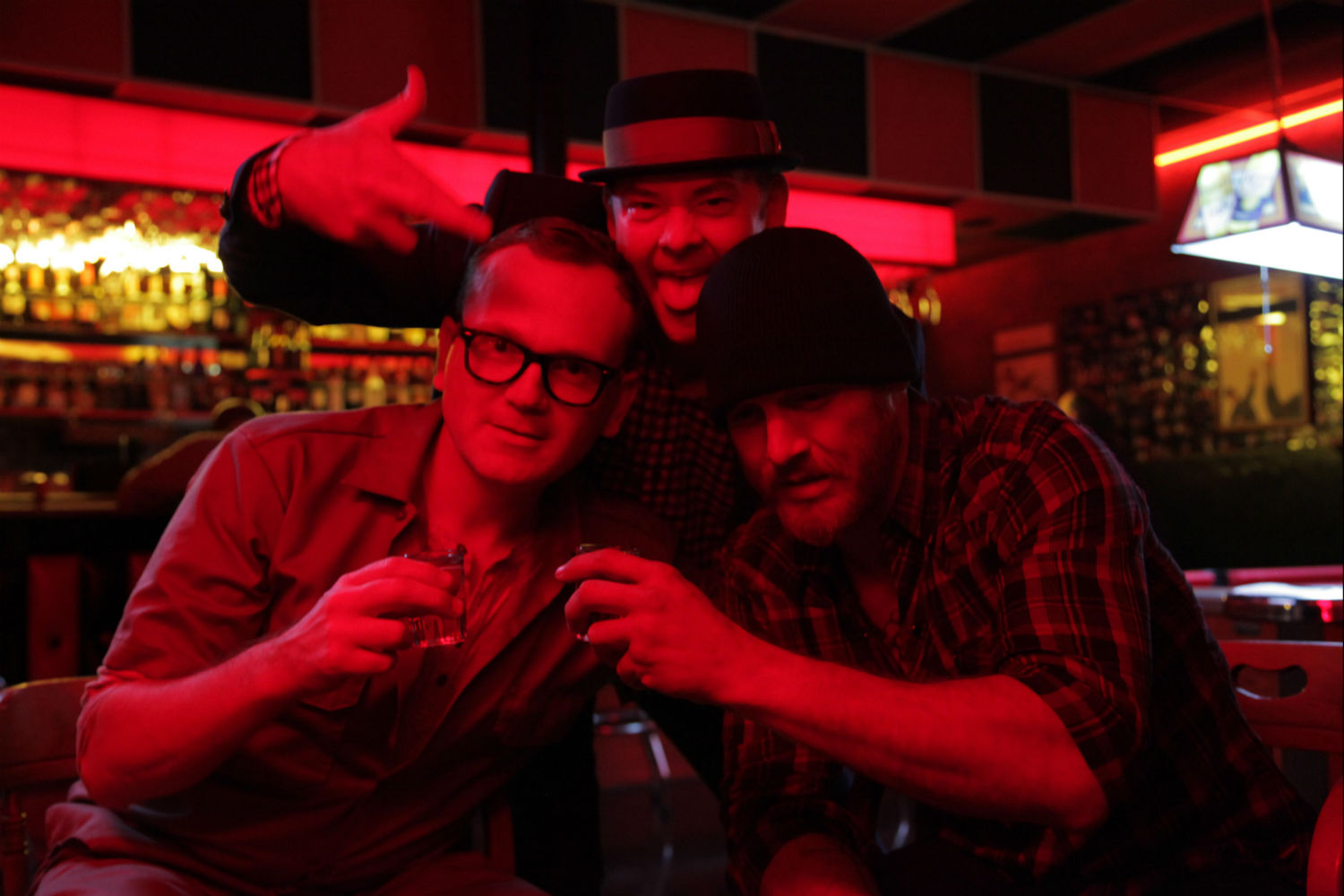 E.L. Katz's horror-comedy explores the power of money and social desperation.
The Important Second Viewing:
Cheap Thrills
Sometimes you can watch a movie and it's no great shakes. It's always been my policy to give films another chance; a second shot to make an impression (even the ones I hate). E.L. Katz's "Cheap Thrills" felt like an inferior Michael Haneke clone/wannabe lacking the great auteur's eye for detail, and just focused on the nastiness. Well, folks, I was dead wrong.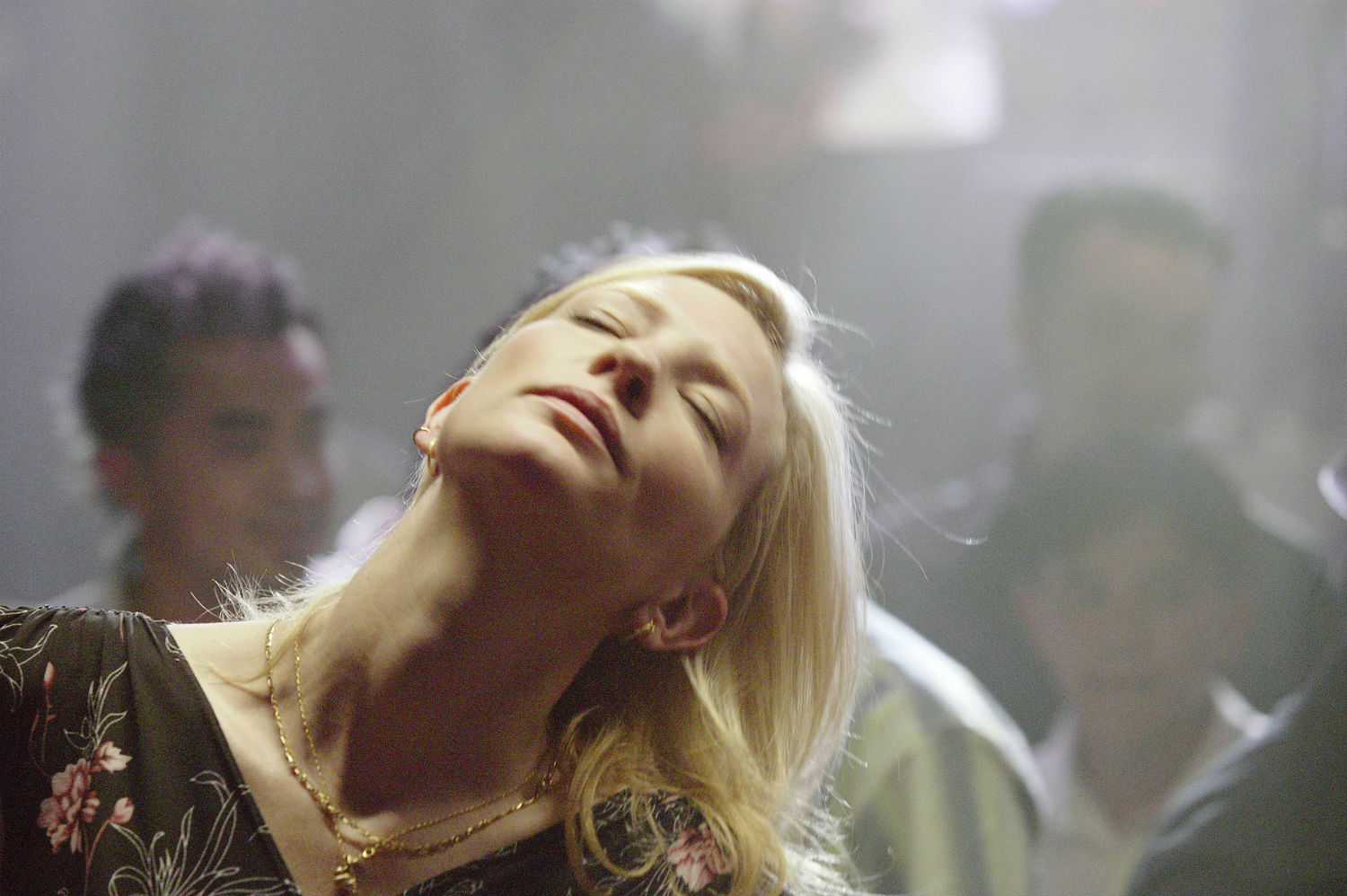 Little Fish is a beautifully directed, written and performed film.
The Discovery:
Little Fish
Everybody watches older movies and wonders why they never bothered with it before, right? Made in 2005 Rowan Woods' crime drama, "Little Fish," has the best Cate Blanchett performance you've quite possibly never seen before. As a recovering heroin addict struggling to get a new business off the ground, the Oscar-winning actress is an absolute sensation.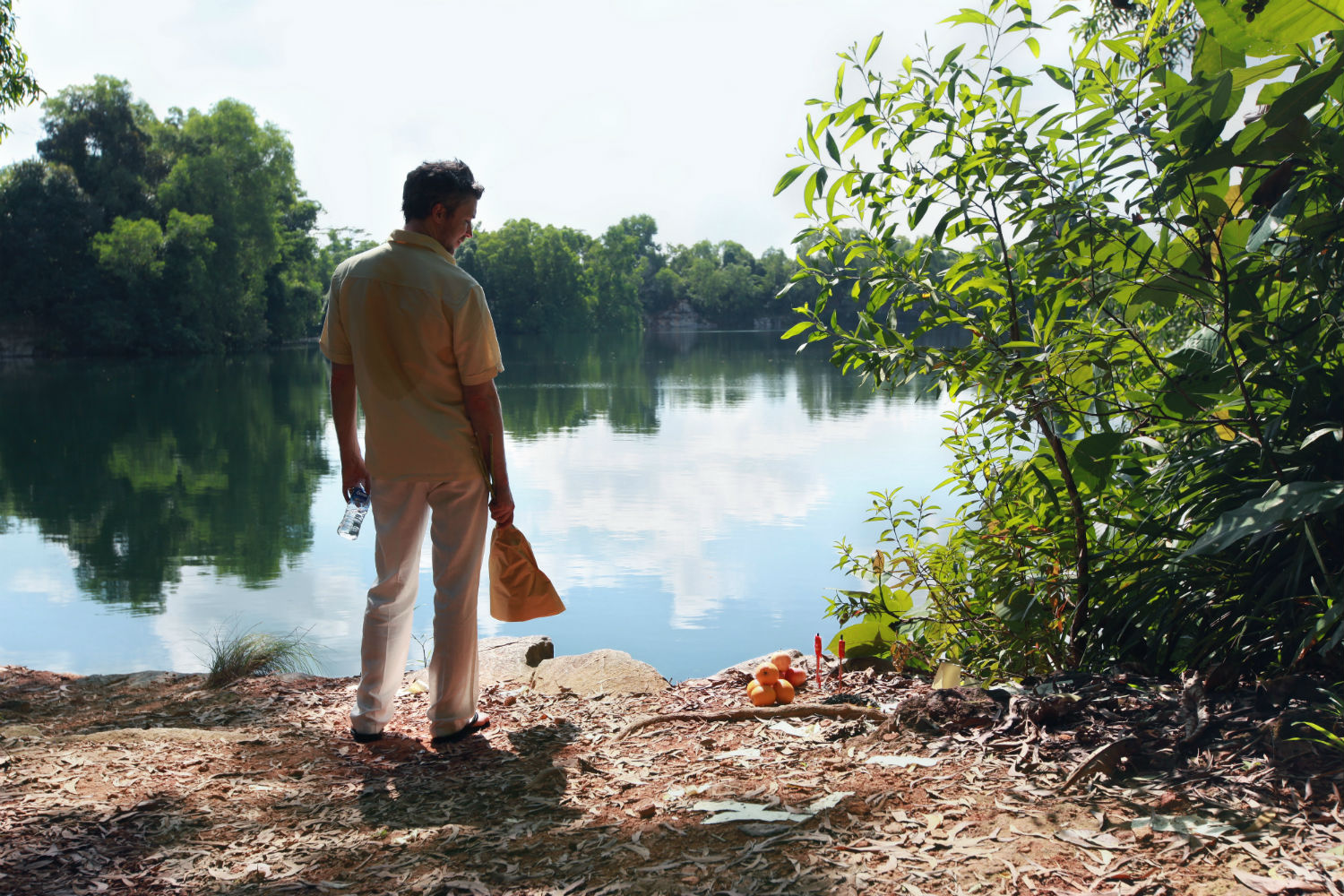 Why isn't Aidan Gillen a superstar actor?
The One I Should Have Loved Last Year:
Mister John
Aidan Gillen is one of those actors who has never quite hit the big time in the way I think he deserves. He is phenomenal, but something just hasn't quite worked out. "Mister John" is the story of a man travelling to the Far East for his brother's funeral. How on earth did this one pass me by? It's so good.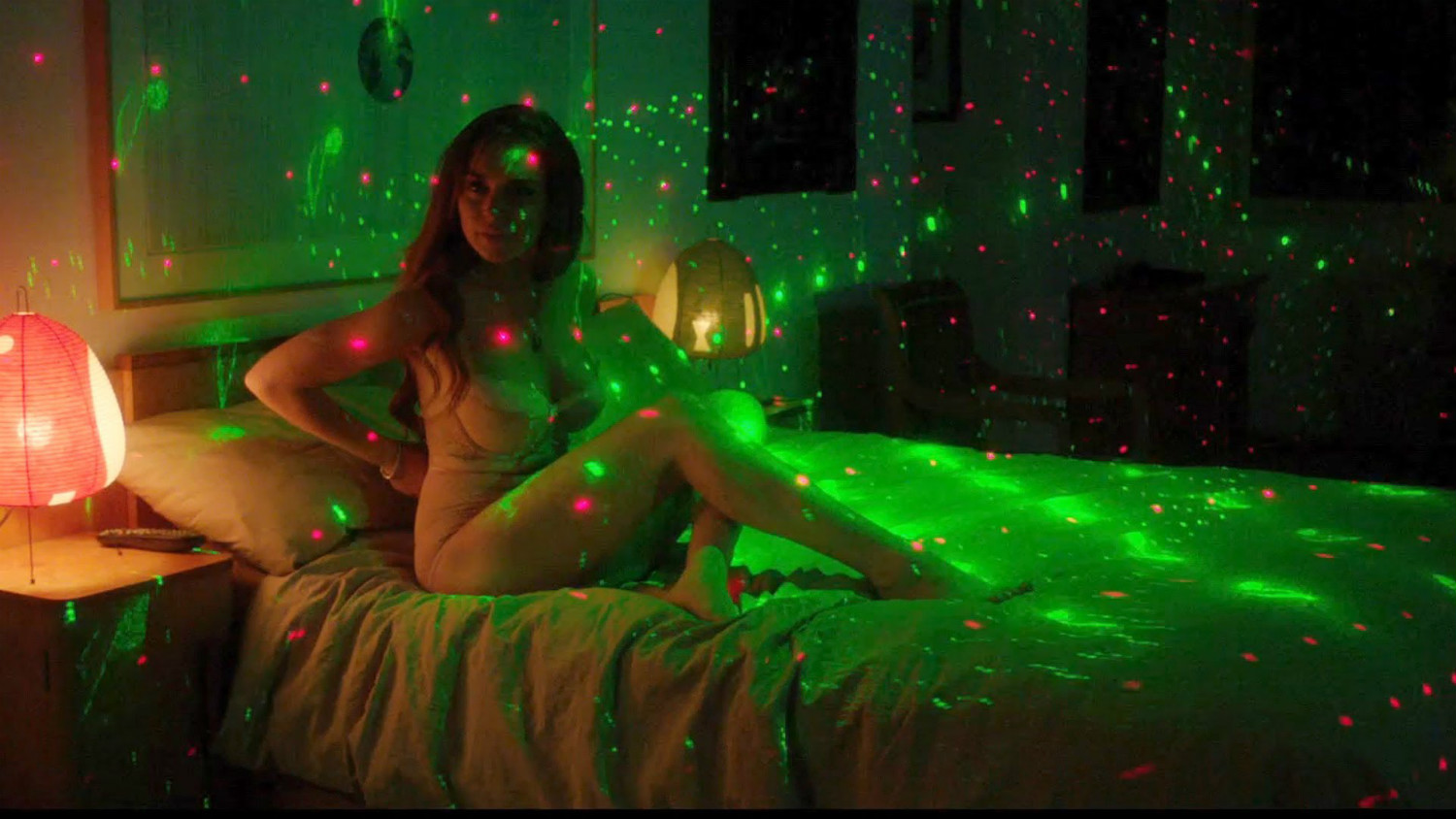 Contrary to popular opinion, "The Canyons" is a fine neo-noir melodrama.
The One I Loved but Everybody Else Hated:
The Canyons
Paul Schrader's neo-noir melodrama, "The Canyons," was slated by the critics and played in just one NYC movie house, for like, a whole week. US festivals didn't want it, either. Common opinion is that "The Canyons" is dreadful. But guess what? It isn't! A rich and rewarding work, if you can stop being a snob for five minutes, give Schrader's movie a proper chance. Do it!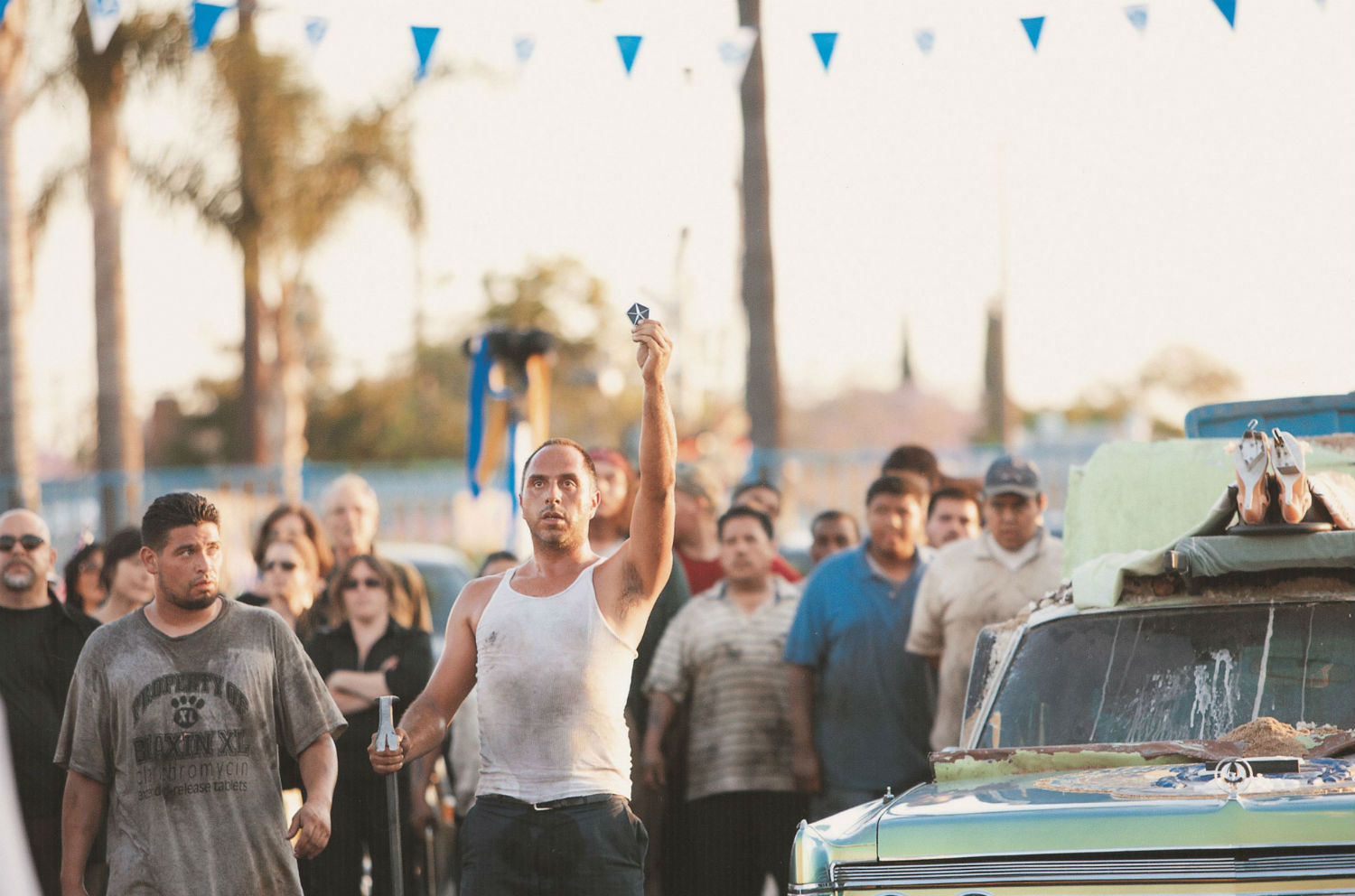 Matthew Barney's cine-opera runs to six hours and features some truly extraordinary imagery.
Event of the Year:
River of Fundament
Matthew Barney is famous for two things: dating Björk and making epic art movies. "River of Fundament" is a six-hours-long fantasy saga exploring themes of death and resurrection. Based loosely on the novel "Ancient Evenings," by author Norman Mailer, it's unlike anything I've ever seen in my life. It was a truly incredible night at the movies.
All film stills © respective movie studios