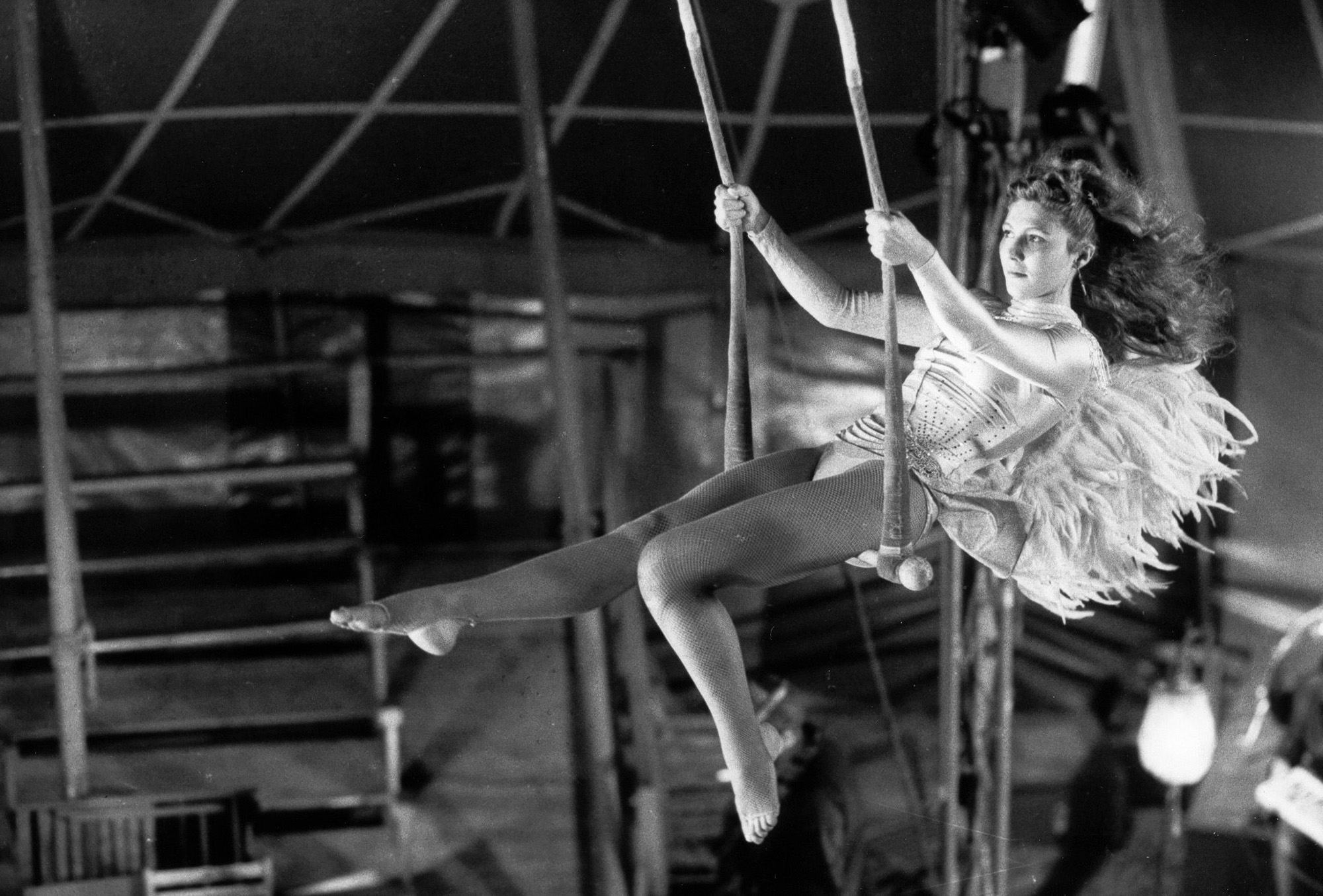 The 'Äúcult movie'ÄĚ phenomenon began in the 1970s.
Although the definition today has changed somewhat from the Oxford Dictionary'Äôs 'Äúenduring appeal to a relatively small audience,'ÄĚ applying 'Äúcult classic'ÄĚ or 'Äúcult movie'ÄĚ to a film lends it a certain cultural value.
The 1980s was something of a golden age for cult cinema, though every decade has its fair share, of course. Be it a movie loved obsessively by a small community, a quirky indie, an obscure oddity, a blockbuster which failed first time around or a film from far back in cinema history, being labelled 'Äúcult'ÄĚ ensures interest and cements a place in the public'Äôs imagination.
Above: Solveig Donmartin as a circus performer in 'ÄúWings of Desire.'ÄĚ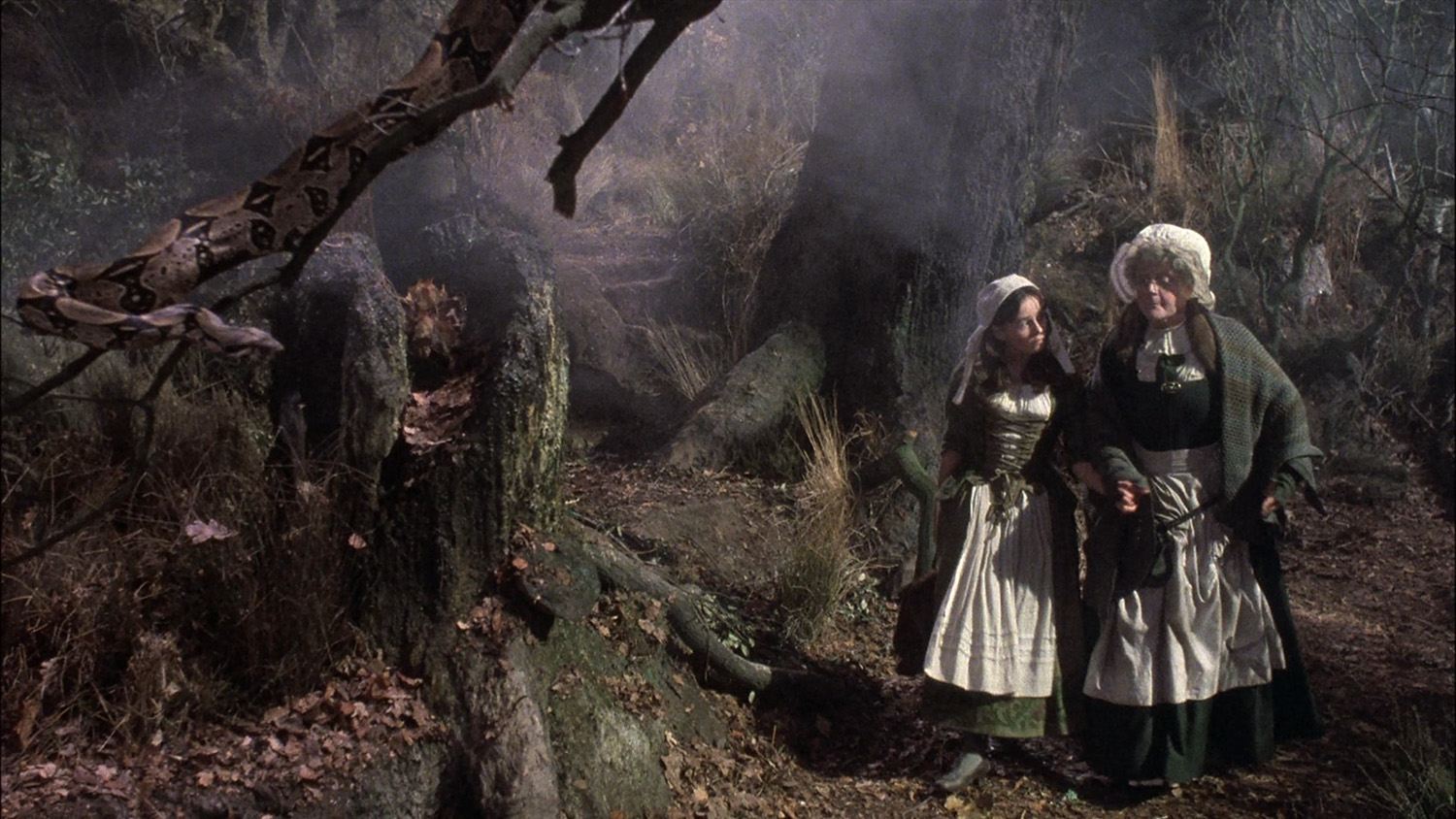 Production designer Anton Furst created a dreamy fairy tale gothic look for 'ÄúThe Company of Wolves.'ÄĚ
The Company of Wolves
Co-written with author Angela Carter, based on a short story contained in her collection 'ÄúThe Bloody Chamber'ÄĚ (1979), 'ÄúThe Company of Wolves'ÄĚ (1984) is an unforgettably dreamlike and beguiling portrait of childhood'Äôs end and the loss of innocence, capturing powerfully tremulous tensions between physical and emotional awakenings. The result on screen is a visually thrilling representation of gothic horror and its most powerful themes.
'ÄúThe Company of Wolves,'ÄĚ 'ÄúInterview with the Vampire'ÄĚ (1994), "In Dreams" (1999) and 'ÄúByzantium'ÄĚ (2012) show director Neil Jordan is one of the best directors of gothic cinema in the business. It'Äôs a loss to the genre, that he hasn'Äôt made more horror films.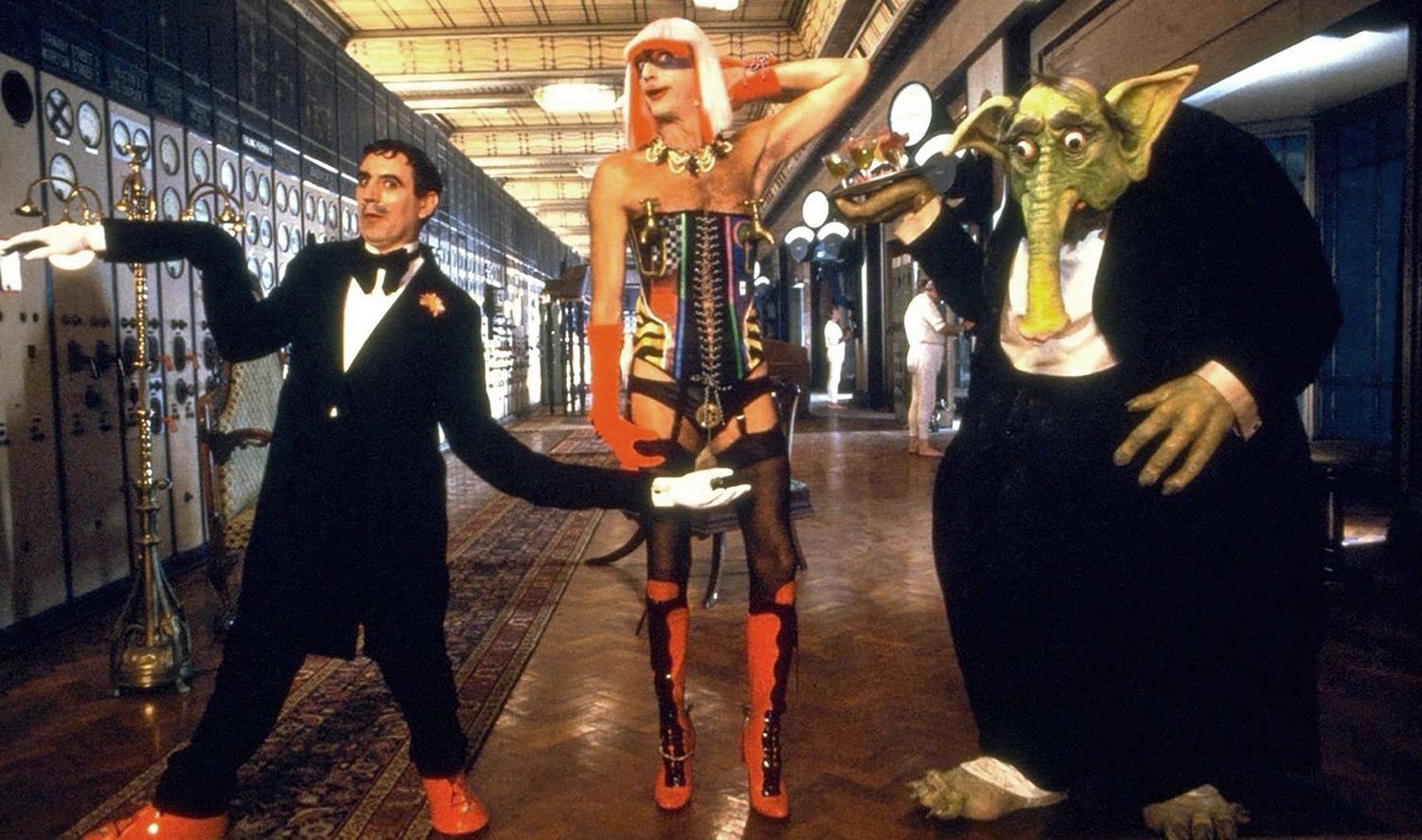 'ÄúThe Meaning of Life'ÄĚ is Monty Python'Äôs final film together.
Monty Python's The Meaning of Life
The final big screening outing for surrealist comedians 'ÄúMonty Python'ÄĚ returned to the sketch format of their acclaimed run of television shows. Exploring the ultimate existentialist dilemma'ÄĒthe meaning of life'ÄĒthe film is less well-known than 'ÄúMonty Python and the Holy Grail'ÄĚ (1975) and the ultra-controversial 'ÄúMonty Python'Äôs Life of Brian'ÄĚ (1979), though it features one of the troupe'Äôs most iconic sketches'ÄĒthe exploding fat man in a restaurant. The focus on bizarre and often very dark humour, makes 'ÄúThe Meaning of Life'ÄĚ one for hardcore fans alone, further distinguishing it as a cult item.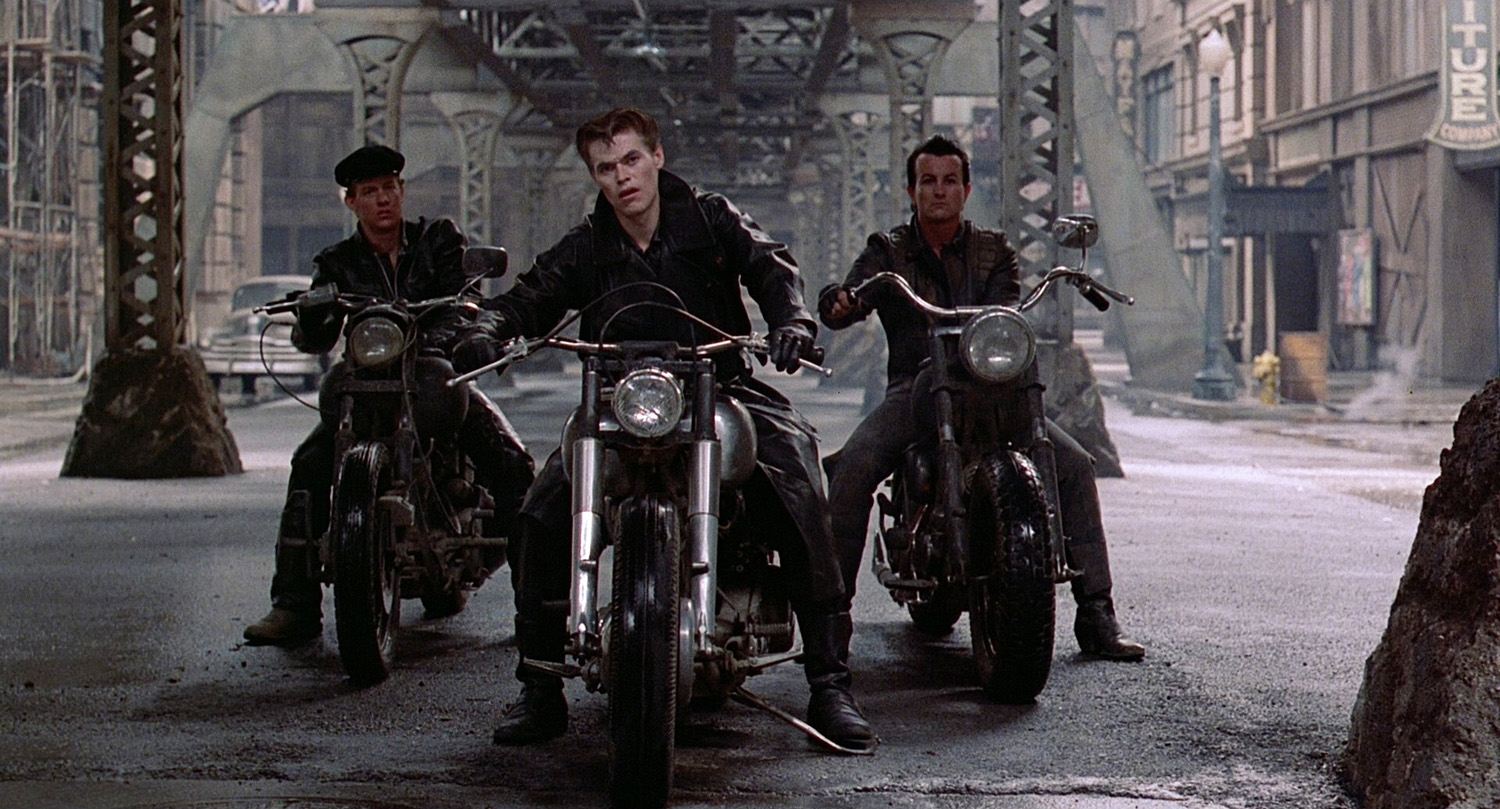 Walter Hill'Äôs 'ÄúStreets of Fire'ÄĚ is a western on wheels.
Streets of Fire
A companion piece to 1979'Äôs 'ÄúThe Warriors,'ÄĚ Walter Hill'Äôs 1984 'Äúrock 'Äėn'Äô roll fable'ÄĚ is a western on wheels, a pop-art masterwork and rock opera. A costly flop on release, the film has since been reappraised and considered a unique item of the 1980s Hollywood landscape.
When pop star Ellen Aim (Diane Lane) is kidnapped by biker boy Raven Shaddock (Willem Dafoe), it's up to her ex-boyfriend, Tom Cody (Michael Paré), to mount a rescue. The visuals are hugely informed by comic books and the visuals-led storytelling fits right into the burgeoning era of the music video and MTV.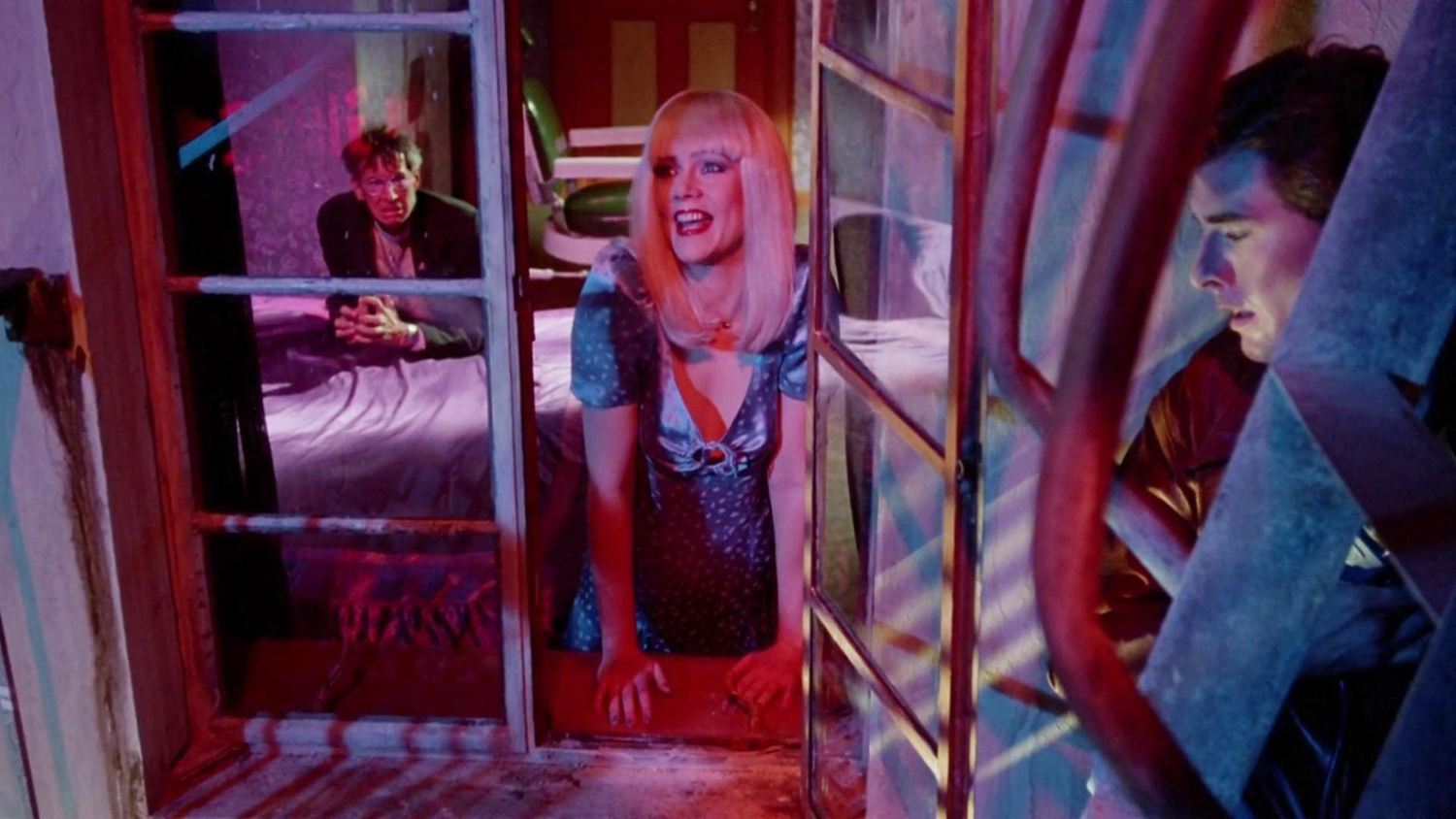 Kathleen Turner in Ken Russell'Äôs 'ÄúCrimes of Passion.'ÄĚ
Crimes of Passion
Ken Russell didn't do subtle. His films on the surface are resolutely bombastic and revel in the ludicrous. Some might call his brand of cinema excessively silly and in the worst possible taste, but that's why the British filmmaker was a singular maker of movies.
'ÄúCrimes of Passion'ÄĚ (1984) had to have extensive cuts made before allowed on American screens and reviews were scathing. Alas, it'Äôs that feverish Russell quality'ÄĒand the focus on sex, desire and duality'ÄĒwhich makes it such a curiosity.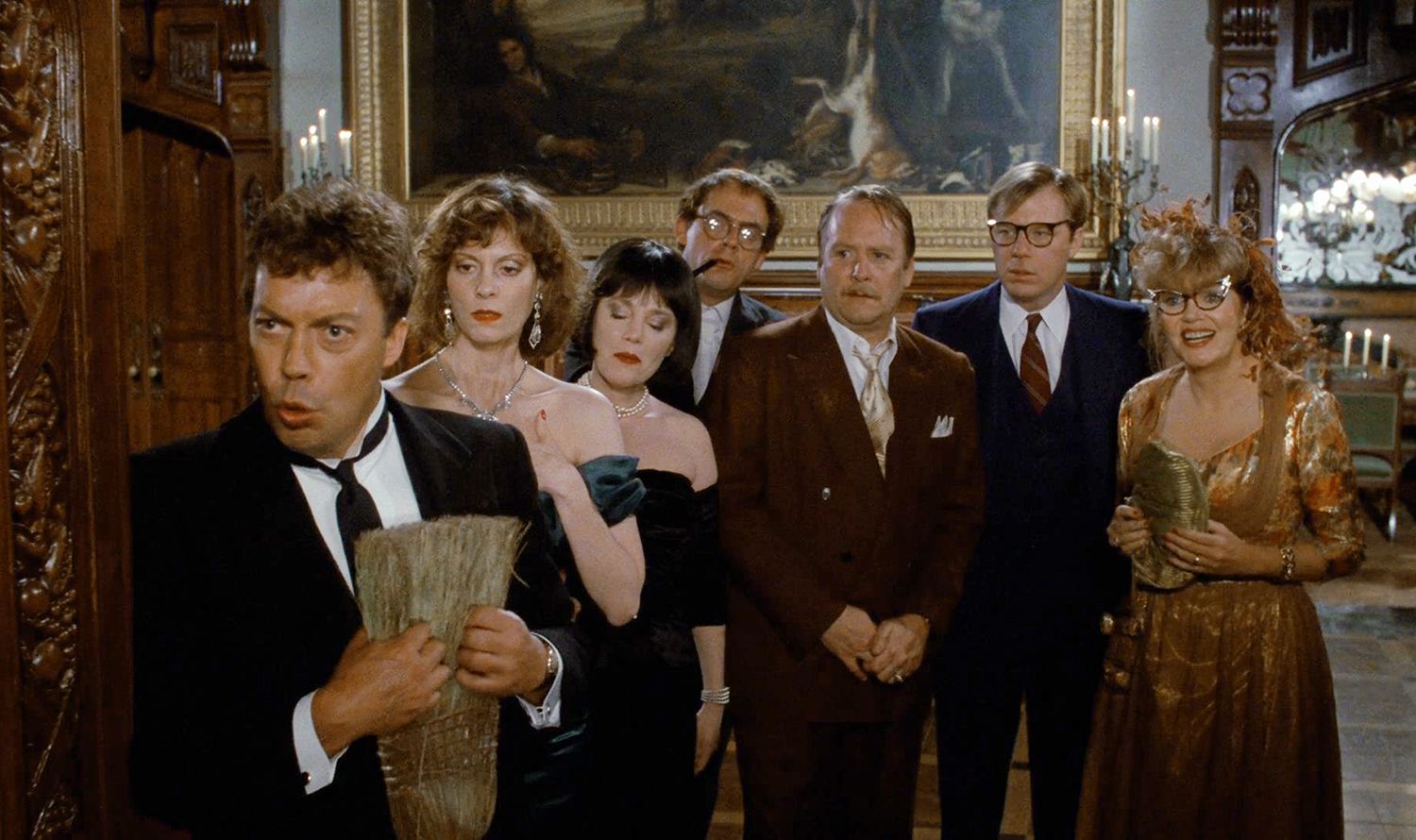 'ÄúClue'ÄĚ is based on the popular board game.
Clue
'ÄúClue'ÄĚ (1985) being based on the popular board game 'ÄúCluedo'ÄĚ seems positively quaint and sane, in the age of animations based on emojis ('ÄúThe Emoji Movie'ÄĚ) and Lego ('ÄúThe Lego Movie'ÄĚ; 'ÄúThe Lego Batman Movie'ÄĚ). Jonathan Lynn'Äôs murder mystery benefits from a game cast of performers: Tim Curry, Michael McKean, Eileen Brennan, Christopher Lloyd and the unforgettable Madeline Khan, whose Mrs White steals the show. Her line 'ÄúIt-it 'Ķ the f 'Äď it 'Äď the flam'ÄĒflames, on the side of my face, breathing'ÄĒbreathl'ÄĒheaving breaths. Heaving breaths 'Ķ heaving,'ÄĚ has become a popular internet meme and is among the funniest moments in this comedy gem.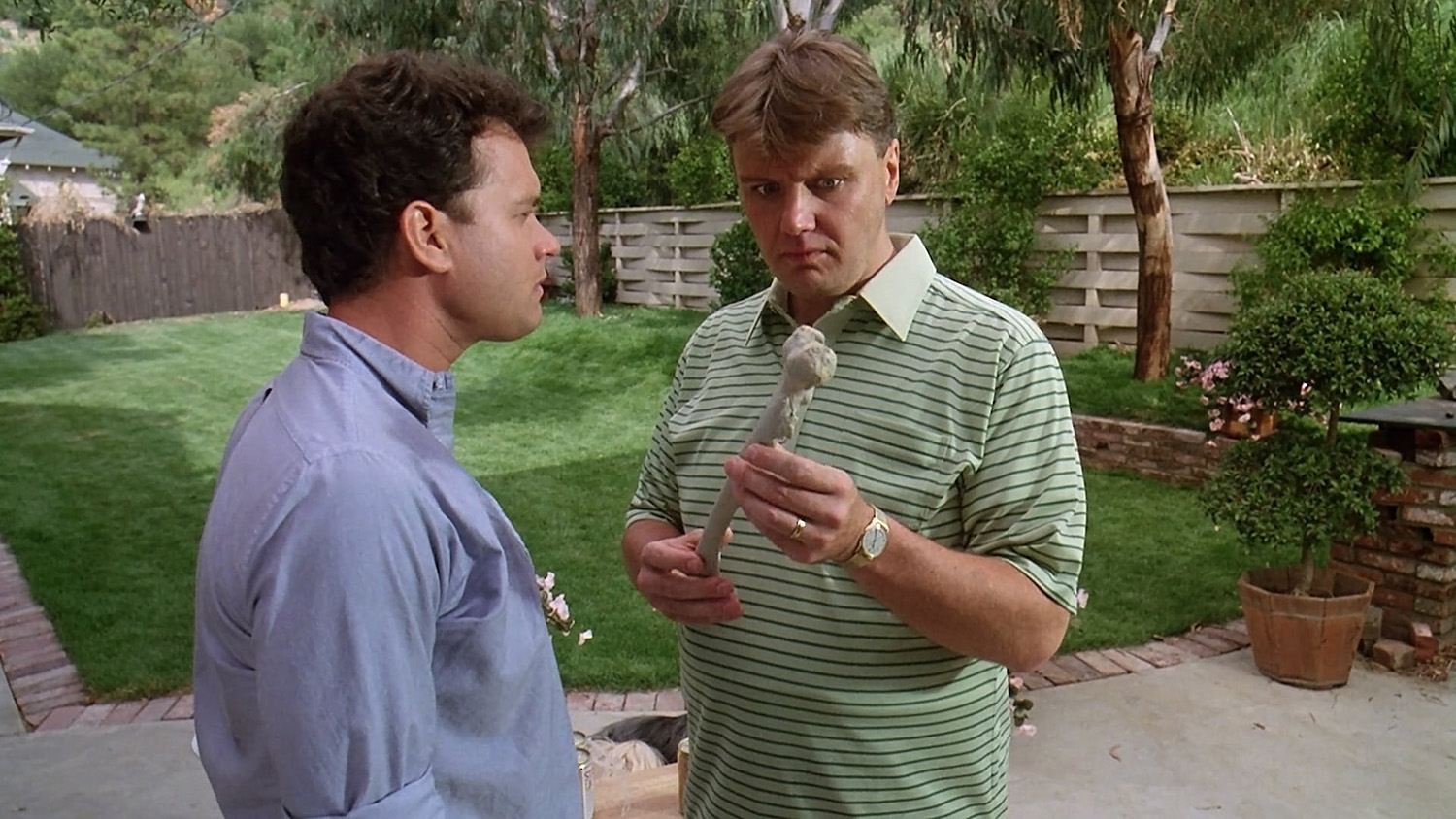 Tom Hanks' early career was in a series of comedy movies.
The 'Burbs
Before Tom Hanks went on to become our generation'Äôs Jimmy Stewart, he appeared in a string of comedies and was primarily known as a comedy actor. The undoubted highlight of this era is 1989'Äôs Joe Dante-directed suburbia-set mystery, 'ÄúThe 'ÄėBurbs.'ÄĚ
Ray Petersen (Hanks) and his fellow nosey parker neighbours believe the new folks who moved onto their street might be kidnappers and murderers. A subversive study in small-town xenophobia and everyday boredom, the small group, including the ex-military man Mrs Rumsfeld (a scene-stealing Bruce Dern), investigate and uncover foul play.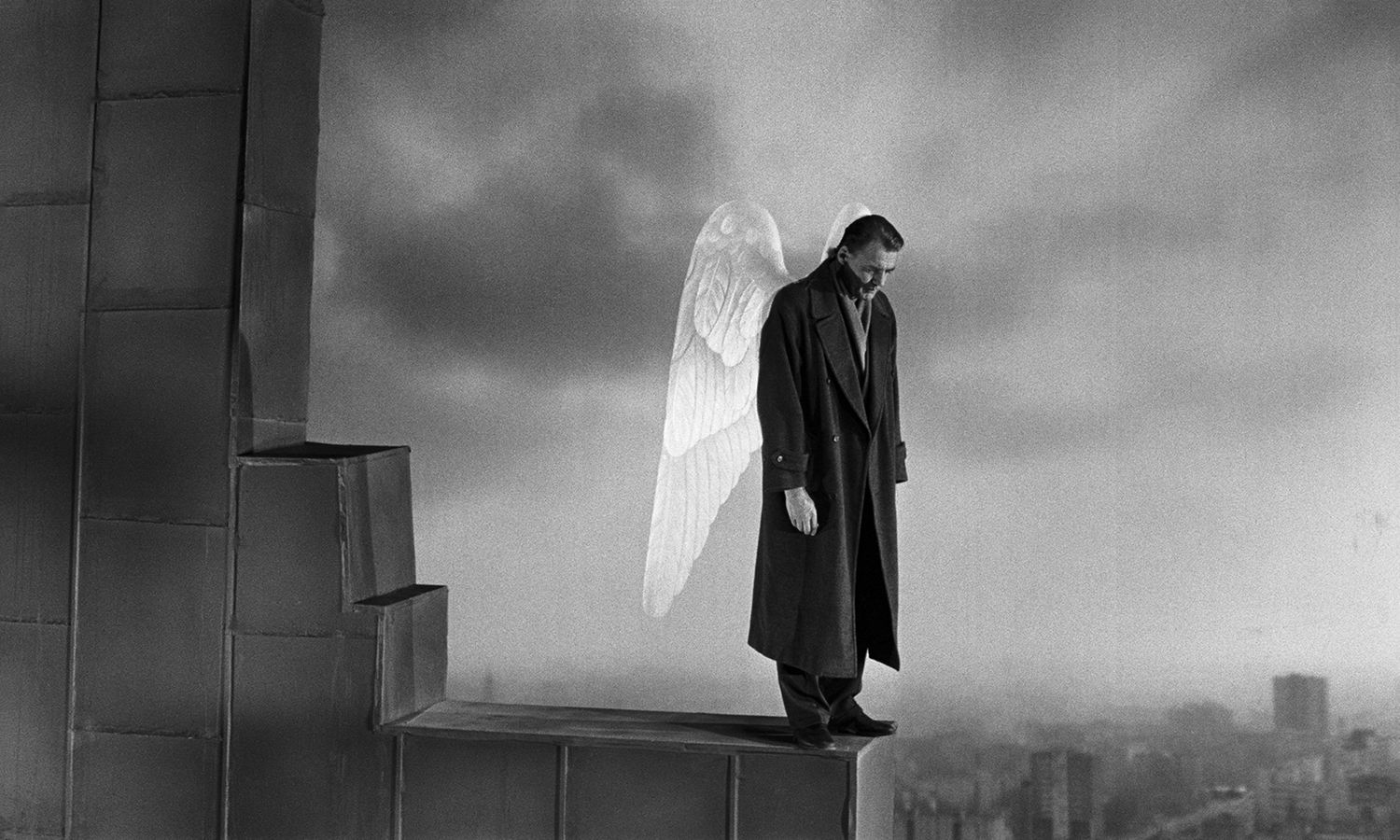 Bruno Ganz's forlorn angel looks over Berlin.
Wings of Desire
German filmmaker Wim Wenders directed two era-defining arthouse movies in 1984 and 1987. The first, 'ÄúParis, Texas'ÄĚ was set in the US and starred Harry Dean Stanton as a broken man making a journey across the desert, hoping to reconcile with his wife. The second, 'ÄúWings of Desire,'ÄĚ returned to Germany and is a slow-burn fantasy about an angel (Bruno Ganz) who decides to cast off his wings and become human.
'ÄúWings of Desire'ÄĚ captures Berlin just before the Wall came down and its cityscape is barely recognisable today. That'Äôs what makes this magnificent picture both a time capsule and (chiefly) monochrome marvel.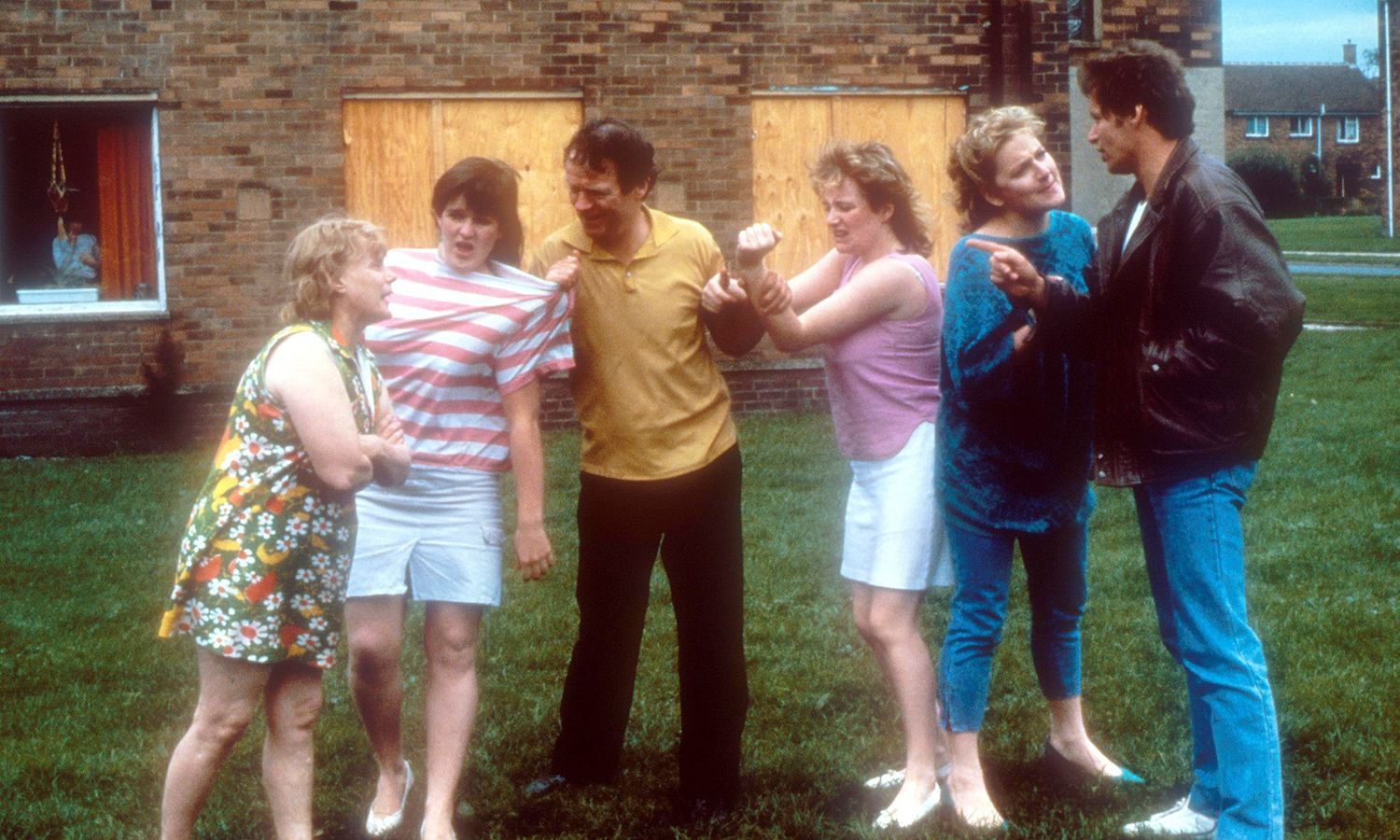 Alan Clarke's slice of working class life is one of best British films of the 1980s.
Rita, Sue and Bob Too
Playwright Andrea Dunbar died aged 29, but she left an indelible mark on 1980s British arts, thanks to two works, 'ÄúThe Arbor'ÄĚ and 'ÄúRita, Sue and Bob Too.'ÄĚ The latter was made into a film by Alan Clarke in 1987.
One of the most authentic social commentaries ever made, 'ÄúRita, Sue and Bob Too'ÄĚ is the story of two teenaged girls who have an affair with a married man. It is salacious, uncouth, grubby, hilarious and a total rejection of good taste and all decency. There'Äôs nothing else really like it in British cinema.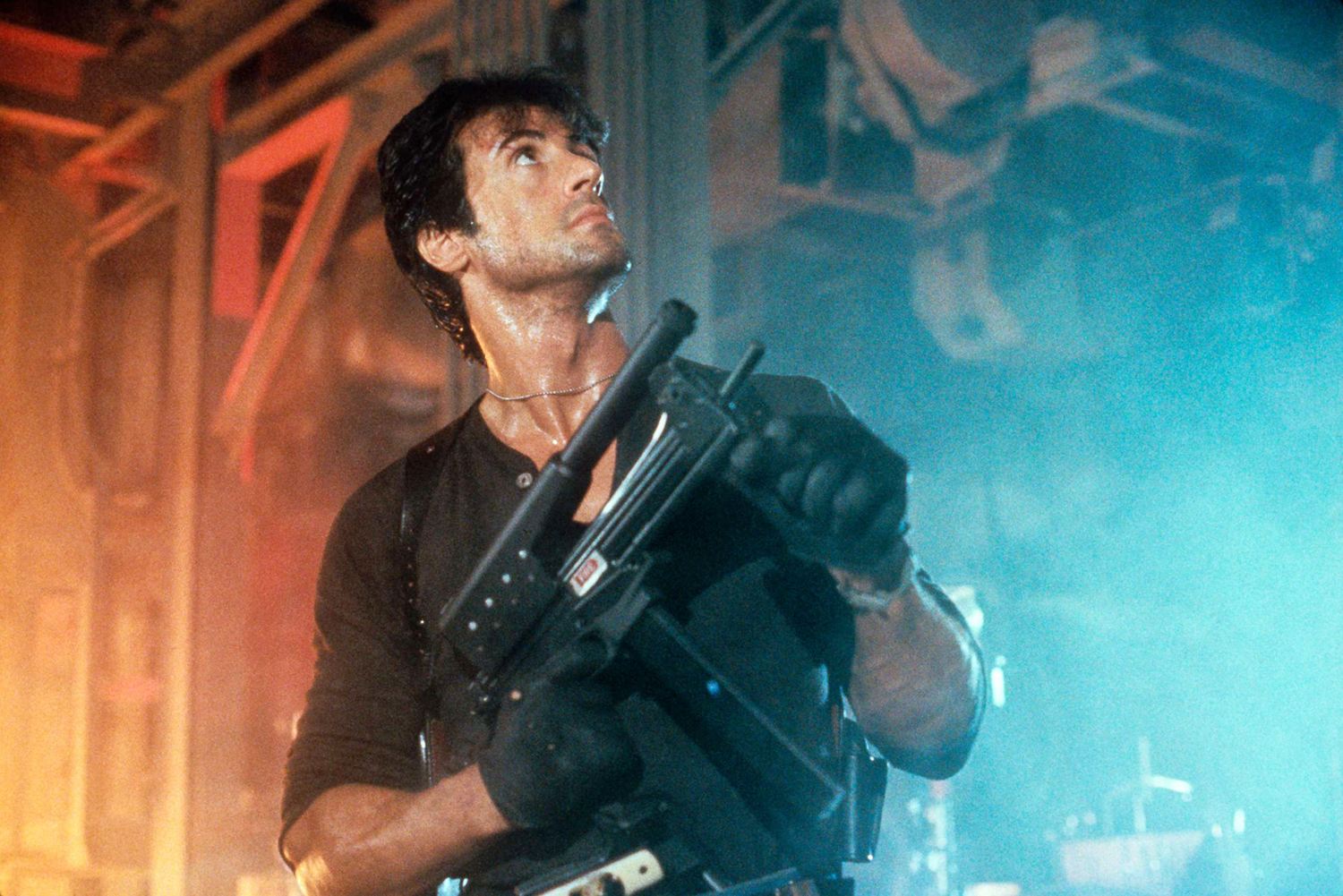 Sylvester Stallone invented the hipster cop, in 'ÄúCobra.'ÄĚ
Cobra
'ÄúCobra'ÄĚ (1986) came about after Sylvester Stallone left 'ÄúBeverly Hills Cops'ÄĚ'ÄĒwhich was then turned into a comedy and made Eddie Murphy a star. Stallone still wanted to play a maverick cop, however, so launched 'ÄúCobra'ÄĚ instead. The result is glorious.
Marion Cobretti (aka Cobra) is cinema'Äôs first hipster lawman and Los Angeles'Äô loosest cannon. He drives a vintage car, uses laser-sighted weapons, dresses well, cuts off pizza crusts with a pair of scissors and is generally too cool for cop school. The plot is routine'ÄĒpoliceman has to protect a suspect from a gang of baddies'ÄĒbut it'Äôs the aesthetics of cool which make 'ÄúCobra'ÄĚ a winner.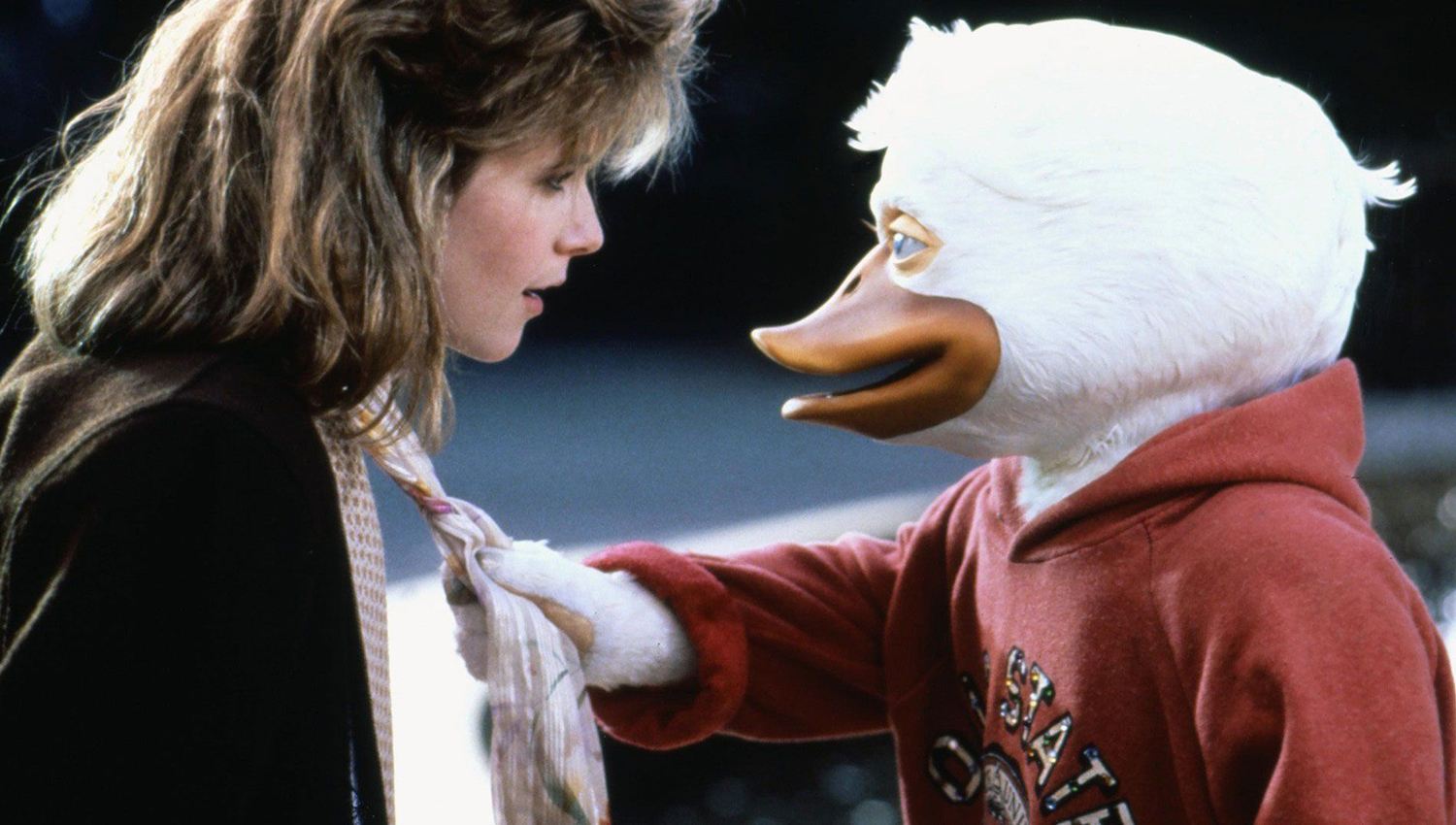 Howard the Duck has become a cult item since its release in 1986.
Howard the Duck
'ÄúHoward the Duck'ÄĚ is effectively Marvel'Äôs first feature film. In that a Marvel Comics character appeared on the big screen in their own movie, though Republic'Äôs 'ÄúCaptain America'ÄĚ serials in the 1940s is technically the first Marvel hero to get some big screen action. Anyway, 'ÄúHoward the Duck'ÄĚ went down at the box office like a bird gunned down by a hunter. It'Äôs a deeply strange movie, but therein lies its cult appeal.
Howard the Duck recently appeared in cameo in the popular Marvel 'ÄúGuardians of the Galaxy'ÄĚ series, furthering (or is that 'Äúfeathering'ÄĚ?) his cult brand.
Photos © respective film studios.