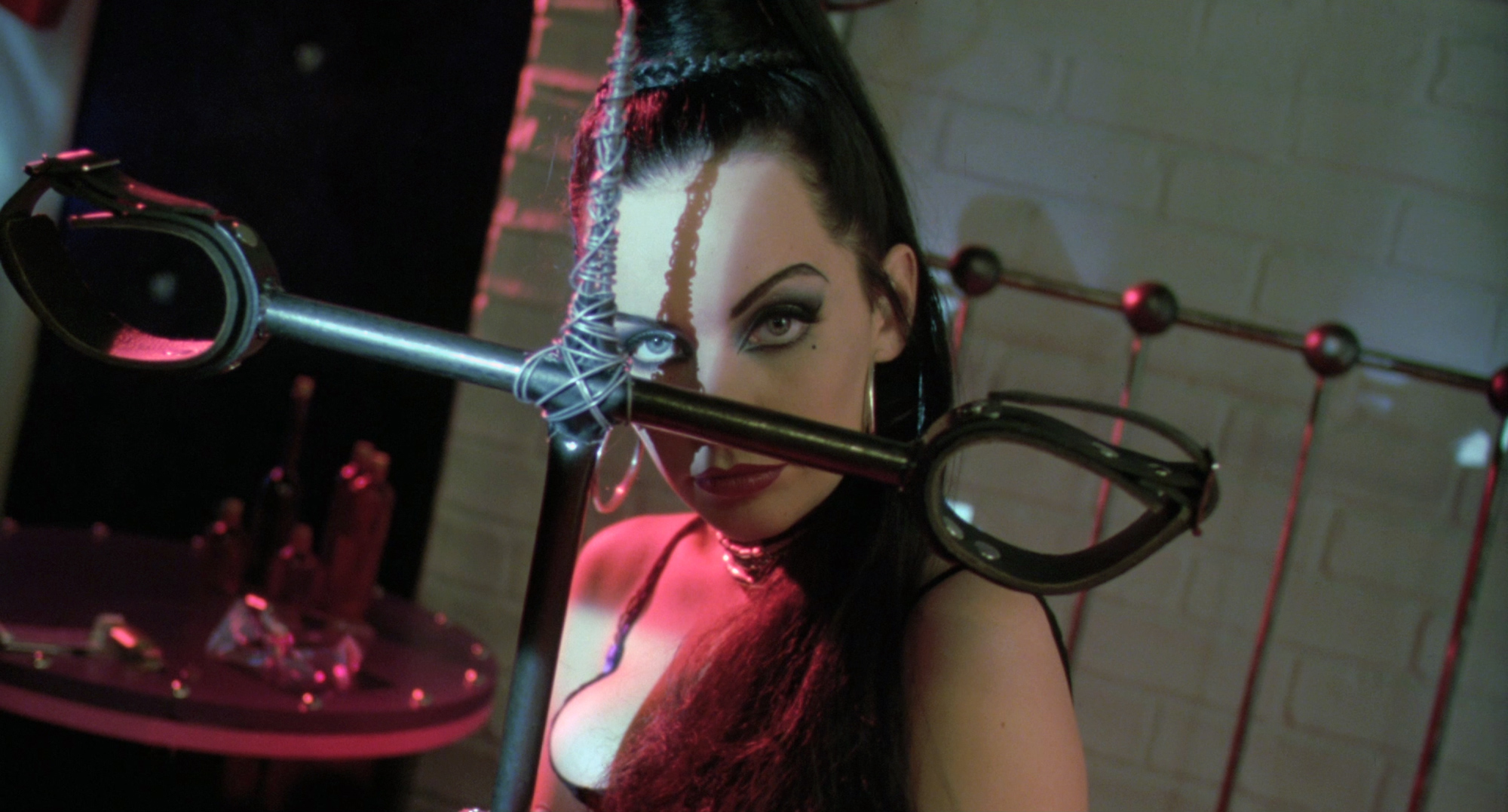 With the success of "Fifty Shades of Grey" on the printed page and the big screen, BDSM (Bondage, Domination, Sadism, Masochism) has burst forth from the shadows of popular consciousness.
. . . Or so it seems. In fact, dating as far back as 1967, filmmakers have had a fascination with this particular brand of risqué subject matter, using it as a means of exploring characters and developing plots. While the results of this experimentation are mixed at best (some are good films and some are decidedly not), the way BDSM has been used historically gives us insight into changing cultural taboos from around the world.
Perhaps unsurprisingly, most of these films do not present BDSM relationships in a particularly healthy light. For a film that does, check out "The Submission of Emma Marx" and its sequels. It is explicitly pornographic (with an acting quality to match) and it has a script that's ripped almost verbatim from "Fifty Shades." However, "Emma Marx" also teaches the basics of consent and communication. It is a feminist film made to educate and titillate, although it doesn't quite fit in the arthouse scene. Below is a list of ten films that, for one reason or another, represent the cultural significance of BDSM.
Top: Repress or embrace: these films explore our taboos.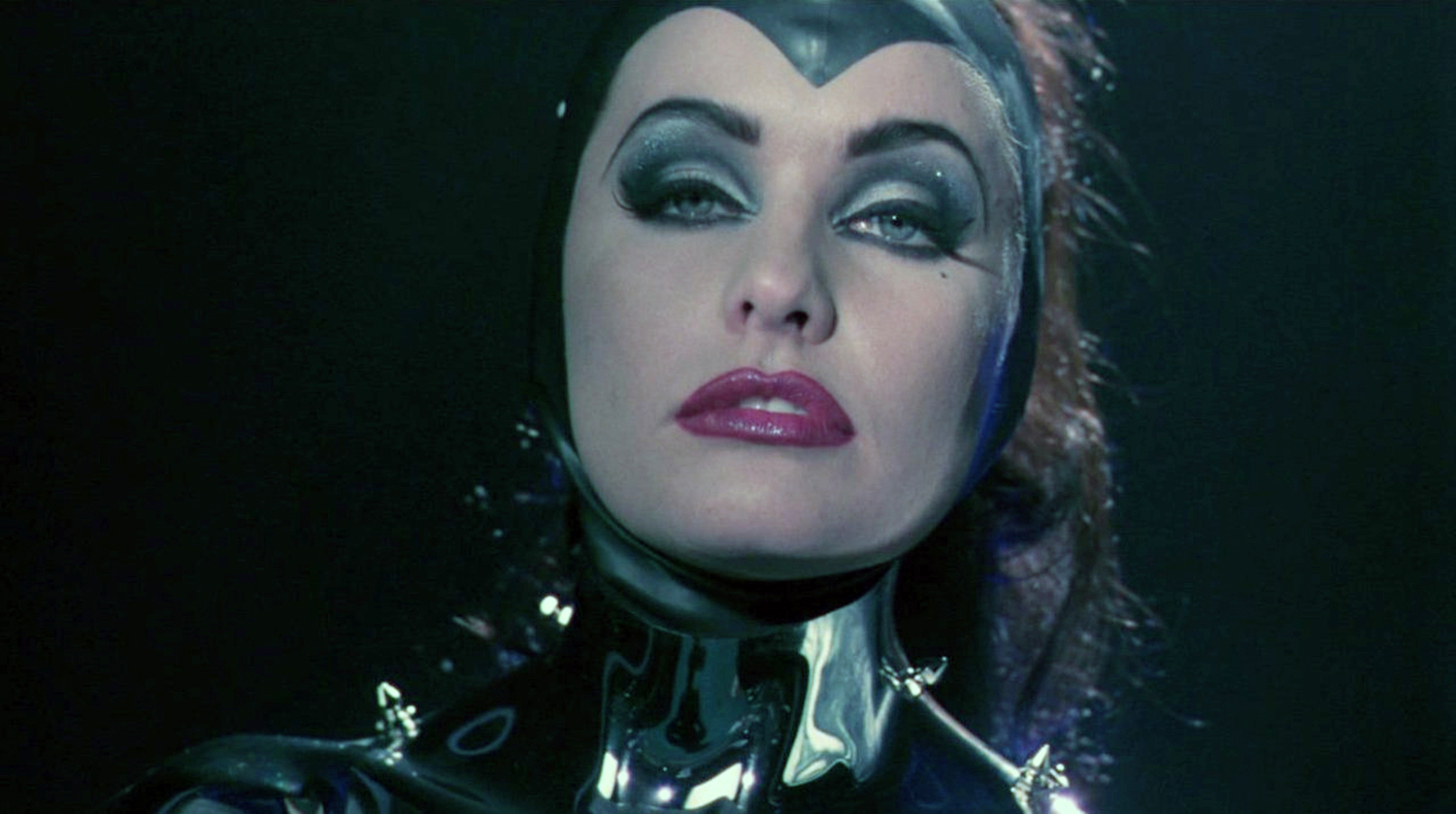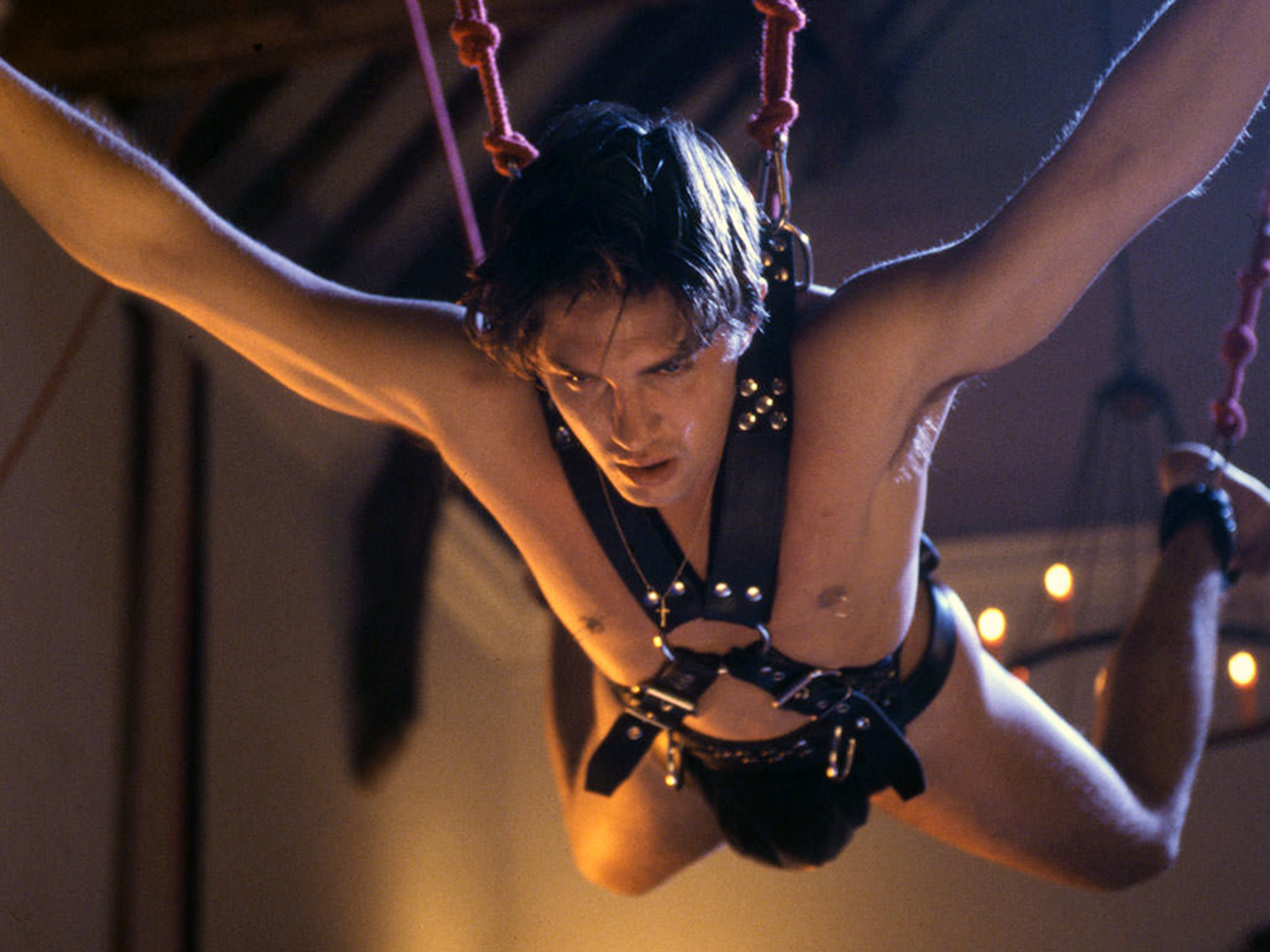 Sparks fly and whips crack in the House of Thwax.
Preaching to the Perverted
While exploring BDSM relationships is a fairly common practice in cinema, "Preaching to the Perverted" looks specifically at the London kink scene. Dominatrix Tanya Cheeks (played by Guinevere Turner) operates the House of Thwax, a fictional club that hosts fetish parties (and some real-life BDSM performers). A British member of parliament on a vendetta of moral rectitude hires a young Christian computer programmer to infiltrate their parties and gather evidence of their debauchery to close them down.
The plot is comically thin, but it does the job of carrying the audience from saucy set piece to saucy set piece. The film was one of the first to portray the BDSM community instead of focusing on sexy antics between two partners who are mostly confined to their bedroom. While it suffered a limited initial release, it has grown into a cult success to the point where director Stuart Urban created a Kickstarter campaign in 2016 to create a graphic novel sequel. The campaign failed to meet its goal, but a separate 2013 campaign to have the film restored and rereleased succeeded, so it can still be enjoyed today. "Preaching to the Perverted" relishes the hedonistic pageantry of public dungeon parties, and it is this pageantry that makes it worth seeing.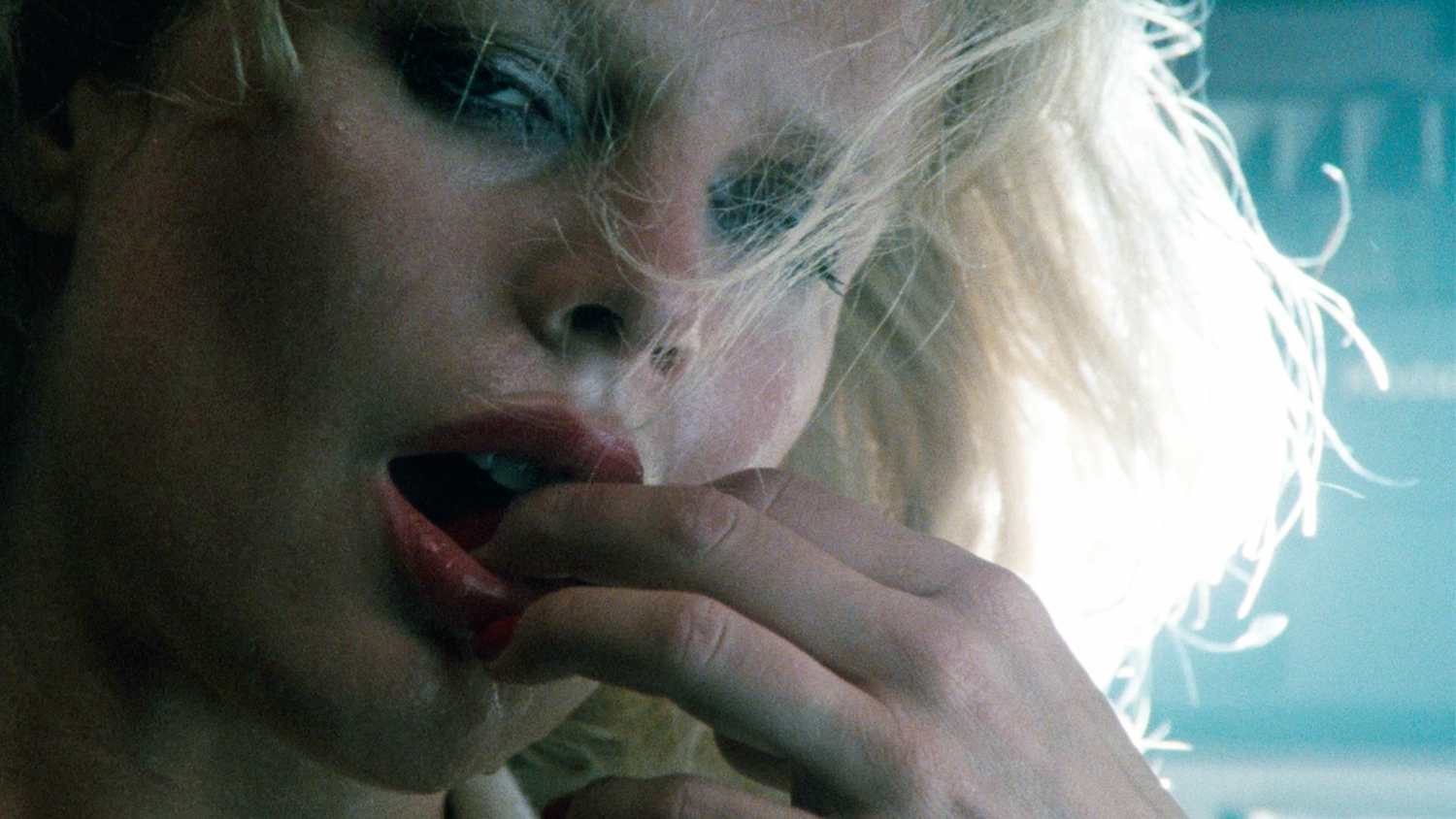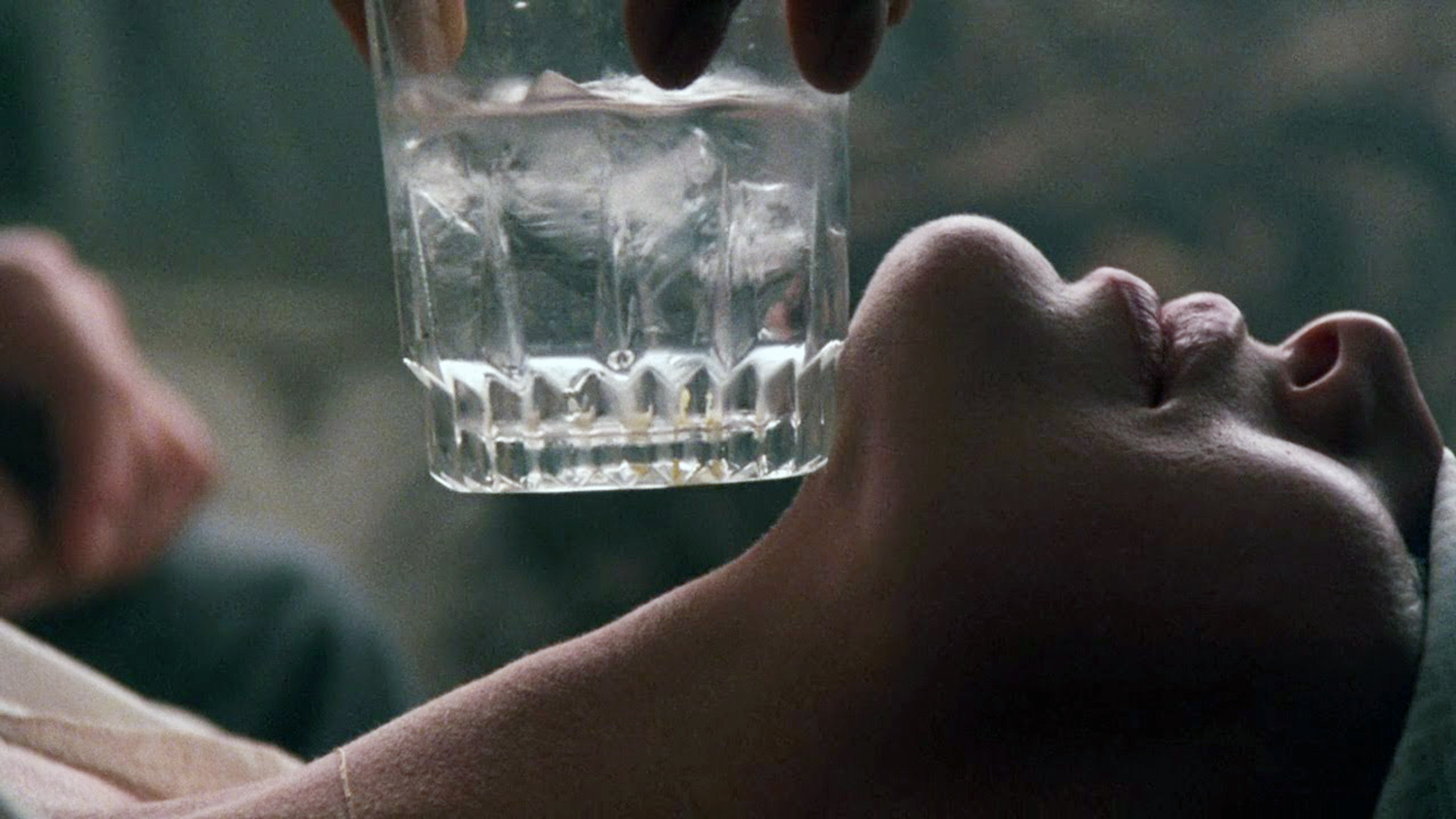 Sometimes boundaries are not meant to be pushed.
9 1/2 Weeks
"9 ½ Weeks" tells the whirlwind romance story of wealthy dominant John Gray (Mickie Rourke) and divorced art gallery employee Elizabeth McGraw (Kim Basinger). (You may begin to notice a trend in the plots of these movies containing representations of BDSM; that's because there is one. Aside from the similarities they have to "Fifty Shades," there is a tendency to focus on heteronormative relationships in which the man is dominant.)
From the title onward, the focus of this film is on the length their relationship; 9 ½ weeks is the amount of time Elizabeth allows John to push her limits without developing any emotional connection. However, such emotional connection is essential to any BDSM relationship, and John doesn't realize this until she has already left. This film—as emblematic of '80s aesthetics and storytelling as it is—serves as a case study for what makes these relationships work, and what cuts them short.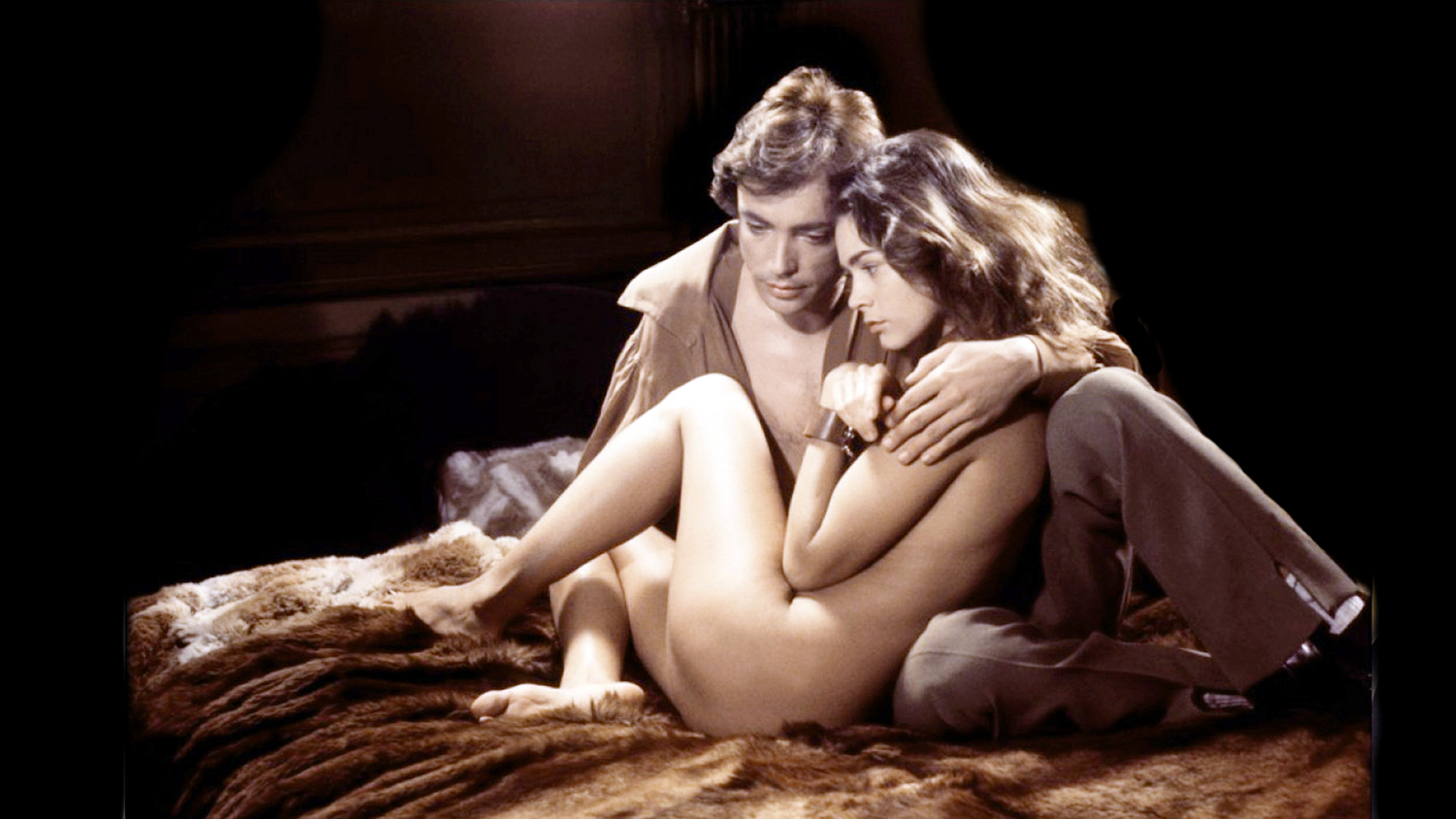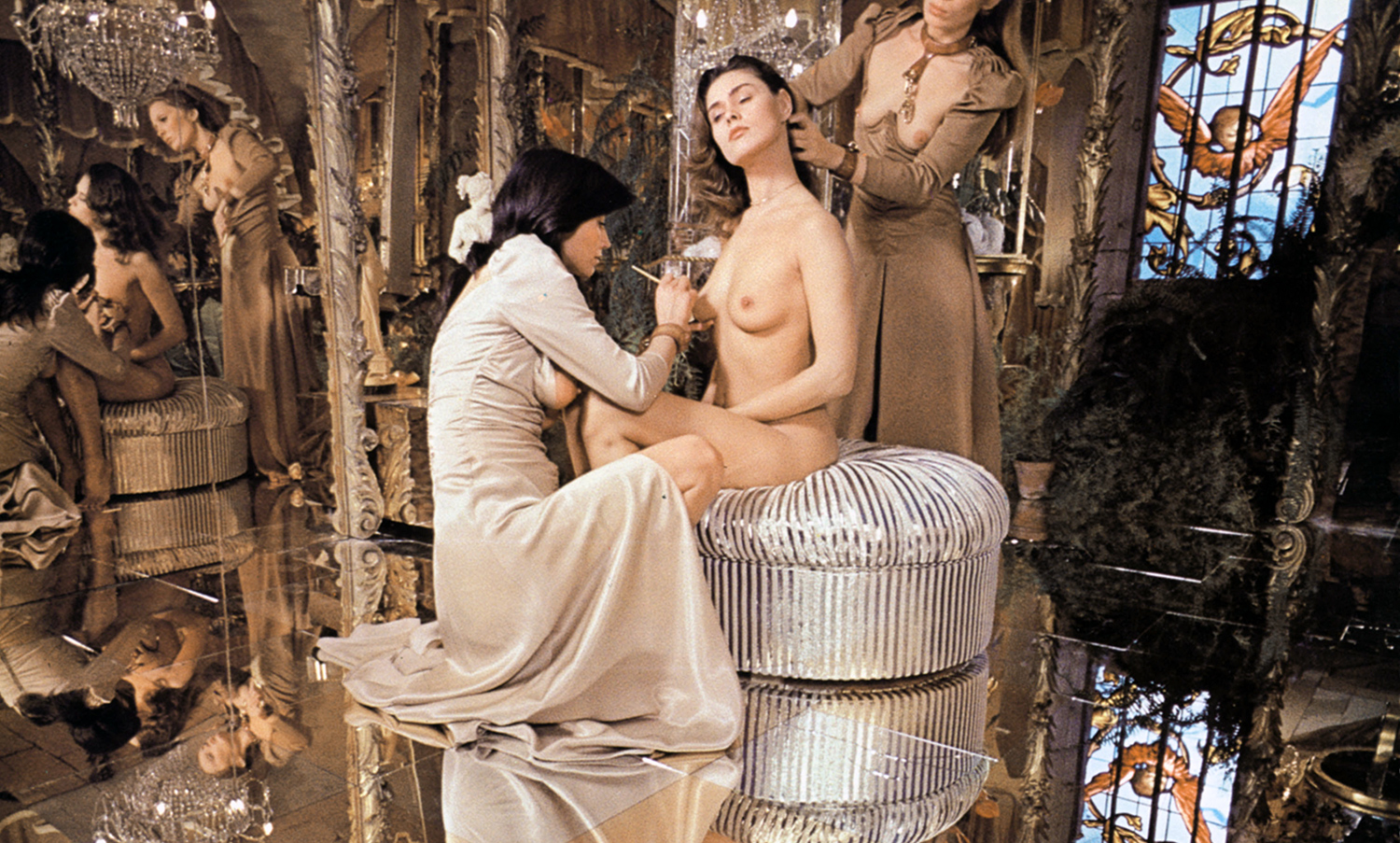 "Story of O" serves as a cautionary spectacle.
Story of O
Of course, sometimes those emotionally-distant spurts of passion never really end, as is the case in this film. "Story of O" was adapted from Anne Desclos' novel of the same name, which was heavily influenced by the early erotic fiction of Marquis de Sade (whose name would go on to derive the term "sadism"). The film has some impossibly large shoes to fill, which is made worse by the intensely misogynistic story.
Unsurprisingly, "O" maintains the heteronormative narrative while removing the female submissive's essential emergency break (the ability to say "No" at any time); in "Fifty Shades," even Anastasia Steele reaches the point where she leaves eventually (if not permanently). But here, the protagonist O (Corinne Clery) is taken by her boyfriend Rene (Udo Kier) to the remote Chateau Roissy to be trained as his submissive. She is made constantly available for any kind of penetrative sex act while being constantly stripped naked, blindfolded, and whipped. And when her experience is over and she returns to her life in Paris, O leads a new young woman to the Chateau to undergo the same treatment.
"Story of O" is a warning, if nothing else. Though it may be hard to believe, these kinds of cult-like groups do exist and use BDSM to excuse unsafe and unconsensual acts, and it is important not to ignore them.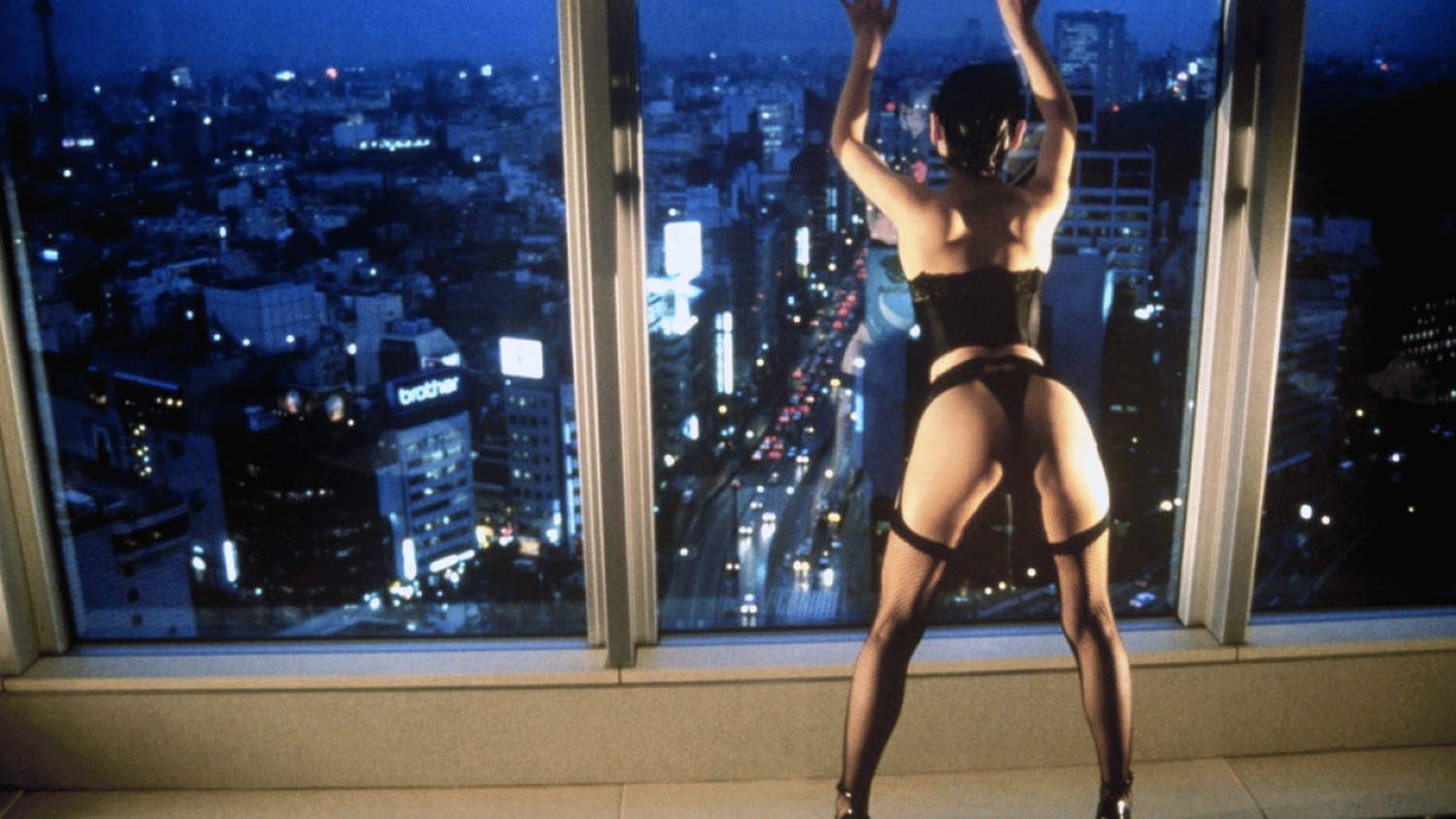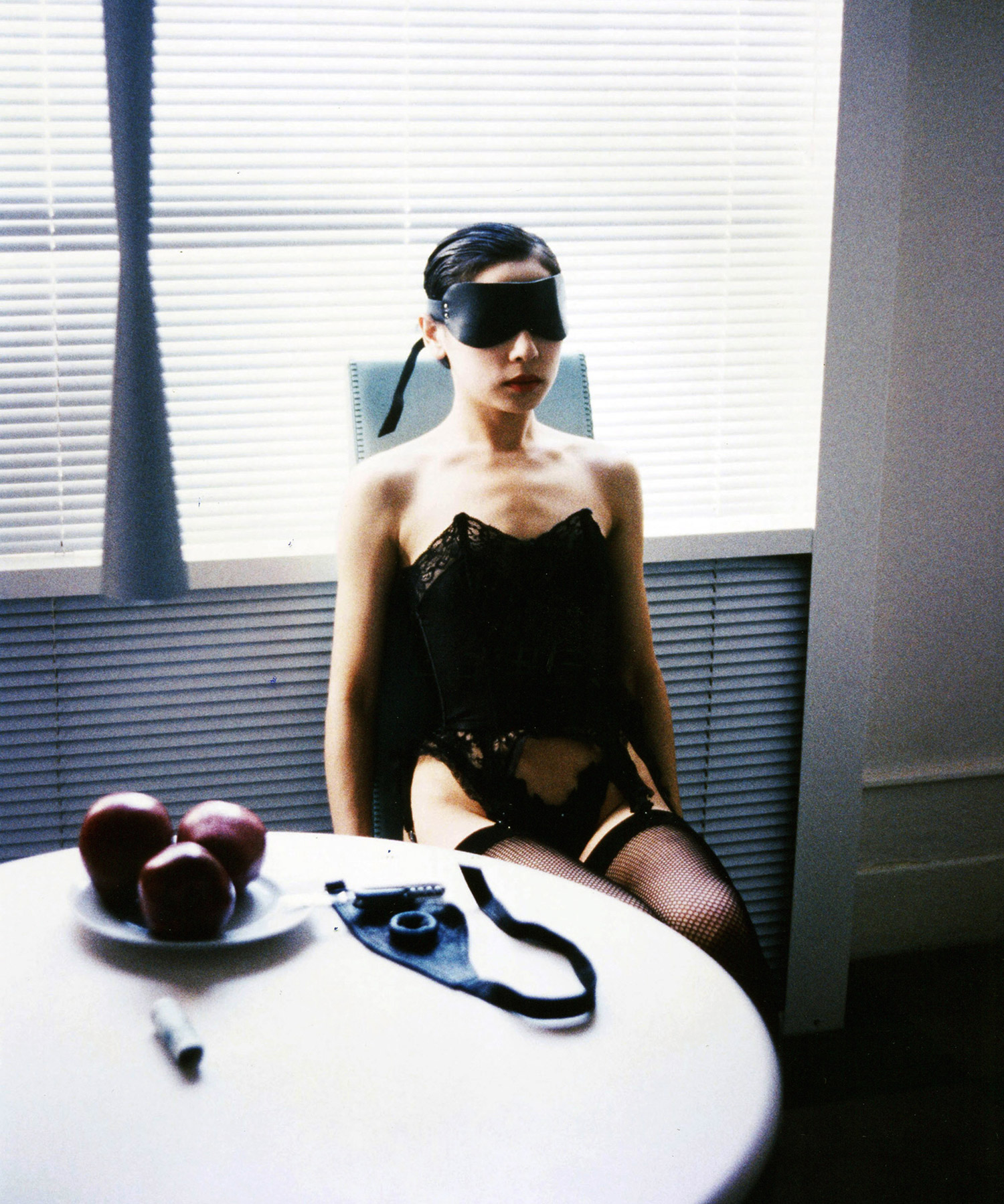 "Tokyo Decadence" blurs the line between professional goals and emotional needs.
Tokyo Decadence
At first brush, "Tokyo Decadence" appears to cover similar territory to the documentary "Sugar Sisters," which offers an up-close look at the lives of young women who choose to work as sugar babies to pay their bills. But when the figurative whip of scrutiny is applied, it is clear those similarities run only skin-deep; whereas "Sugar Sisters" is an in-depth examination of the women who choose to become involved with men in exchange for money, "Tokyo Decadence" uses the premise simply as a vehicle for its spectacle.
"Tokyo Decadence" is a "pink film," a term denoting that it expressly features nudity and sexual content while being distinct from adult films. A college student named Ai (Miho Nikaido) works at an escort service that caters to Japan's wealthiest and most perverted business men. The bulk of the film focuses on four scenes of Ai on the job, two in which she is submissive and two in which she is dominant. To the film's credit, it does begin to deviate from the established patriarchal hierarchy by showing the woman as dominant in two of the scenes. These scenes are not the focus of Ai's character arc, though. She falls in love with one of her clientele, a gallery owner and married man who ends their professional relationship. While "Tokyo Decadence" has a striking visual style and a female protagonist with greater agency than is common in such films, the overall plot line is rather conventional and heteronormative.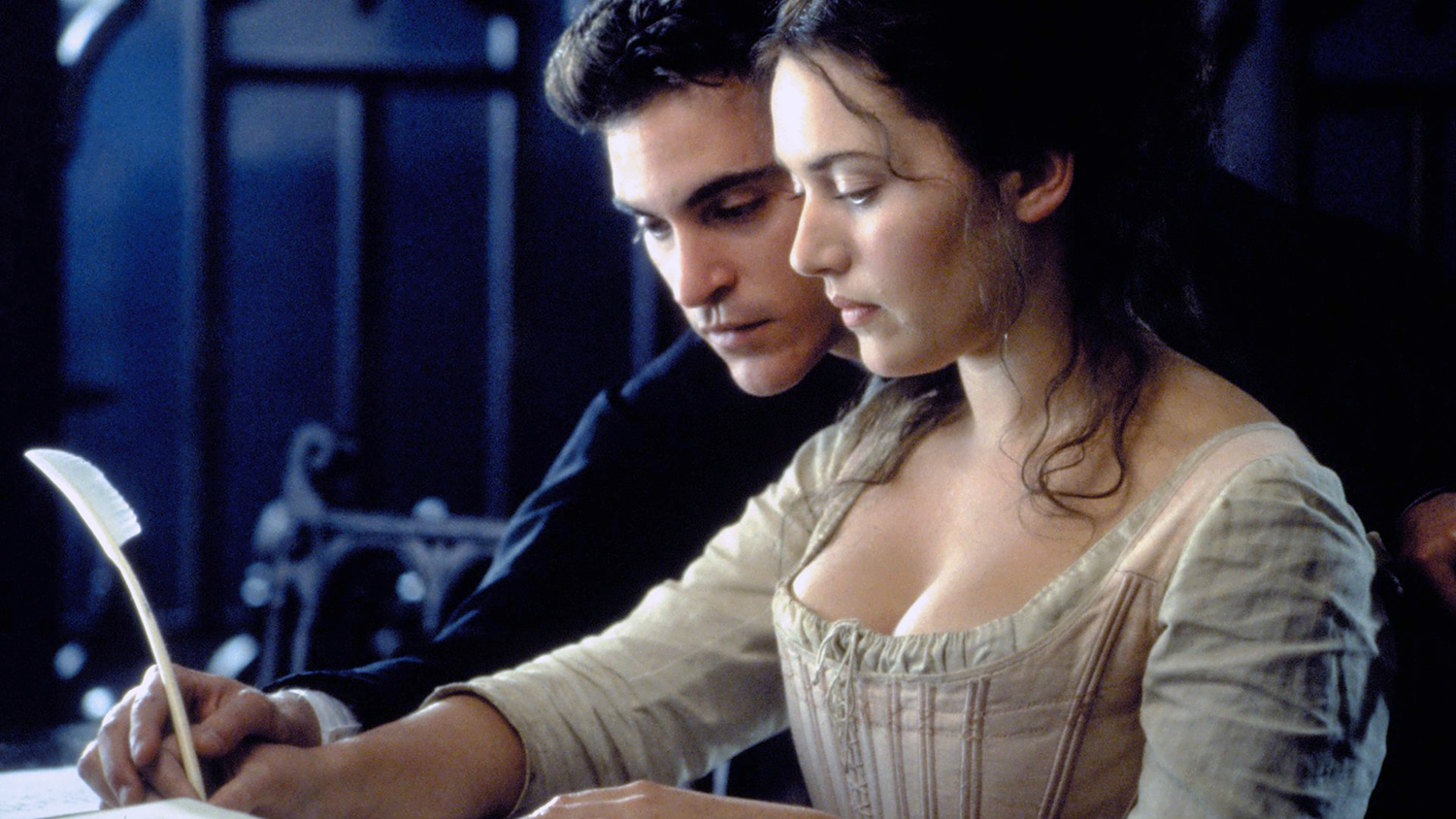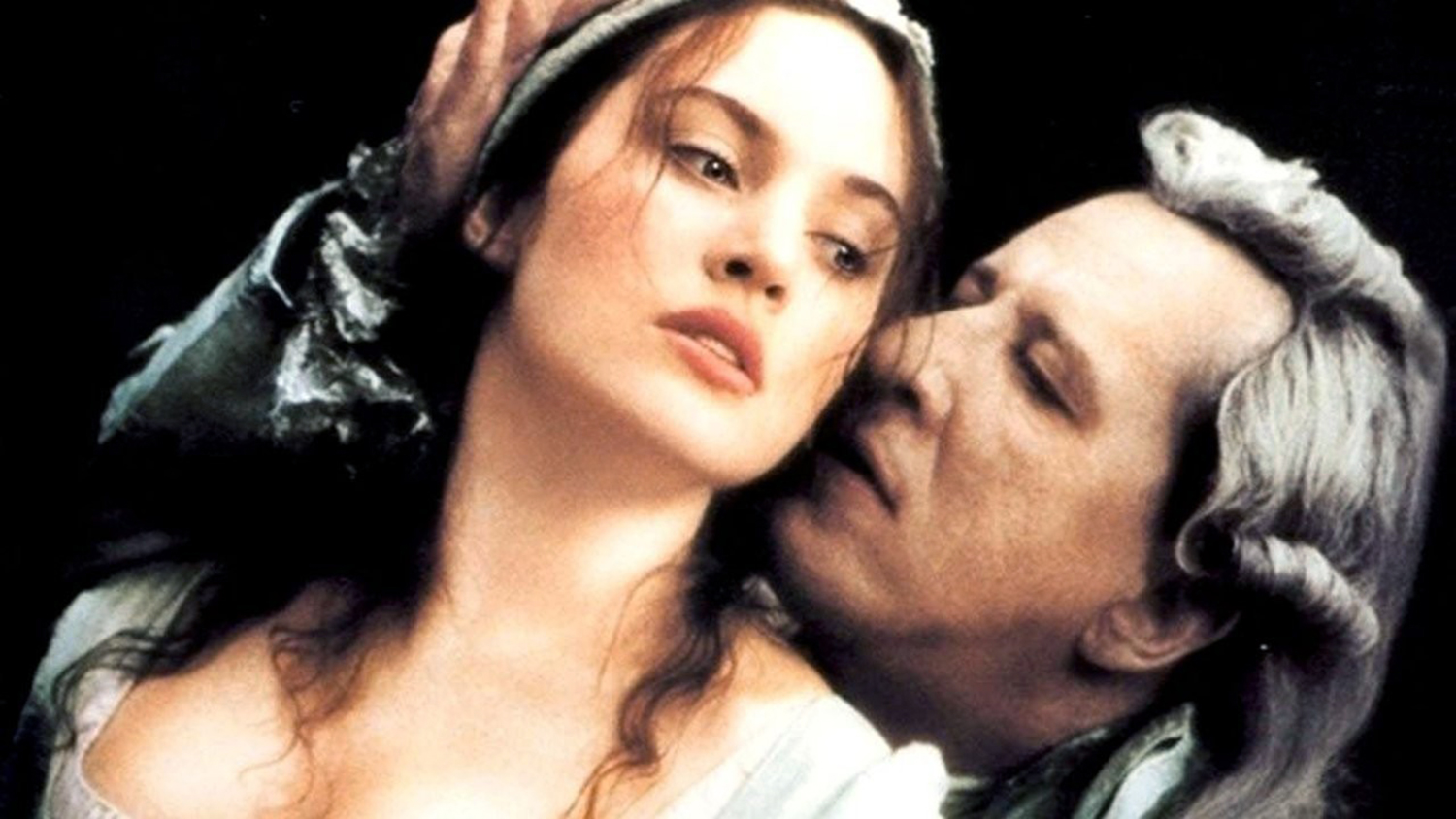 De Sade is portrayed as a larger-than-life rock star in this story of excess and repression.
Quills
The literary influence of Marquis de Sade is far-reaching, and this movie demonstrates it. Though the filmmakers have stated that it is not intended to be a biopic (and historians have flagged it for inaccuracy), "Quills" was a critically and commercially successful venture. It recounts a fictional series of events using de Sade's life and incarceration as the framework for exploring themes like sexuality, creativity, censorship, and mental illness. De Sade (Geoffrey Rush) is portrayed as a satirist who uses his erotic writing to lampoon those in power—along with the help of his romantic interest Madeleine (Kate Winslet), who smuggles his manuscripts out of the asylum he is kept in. While de Sade embraces his sadistic desires and expresses them through writing, his foil, Doctor Royer-Collard (Michael Caine), represses his; this inevitably comes to the surface in the barbaric forms of treatment that he employs. "Quills" demonstrates what can happen when either extreme (expression or repression) is embraced.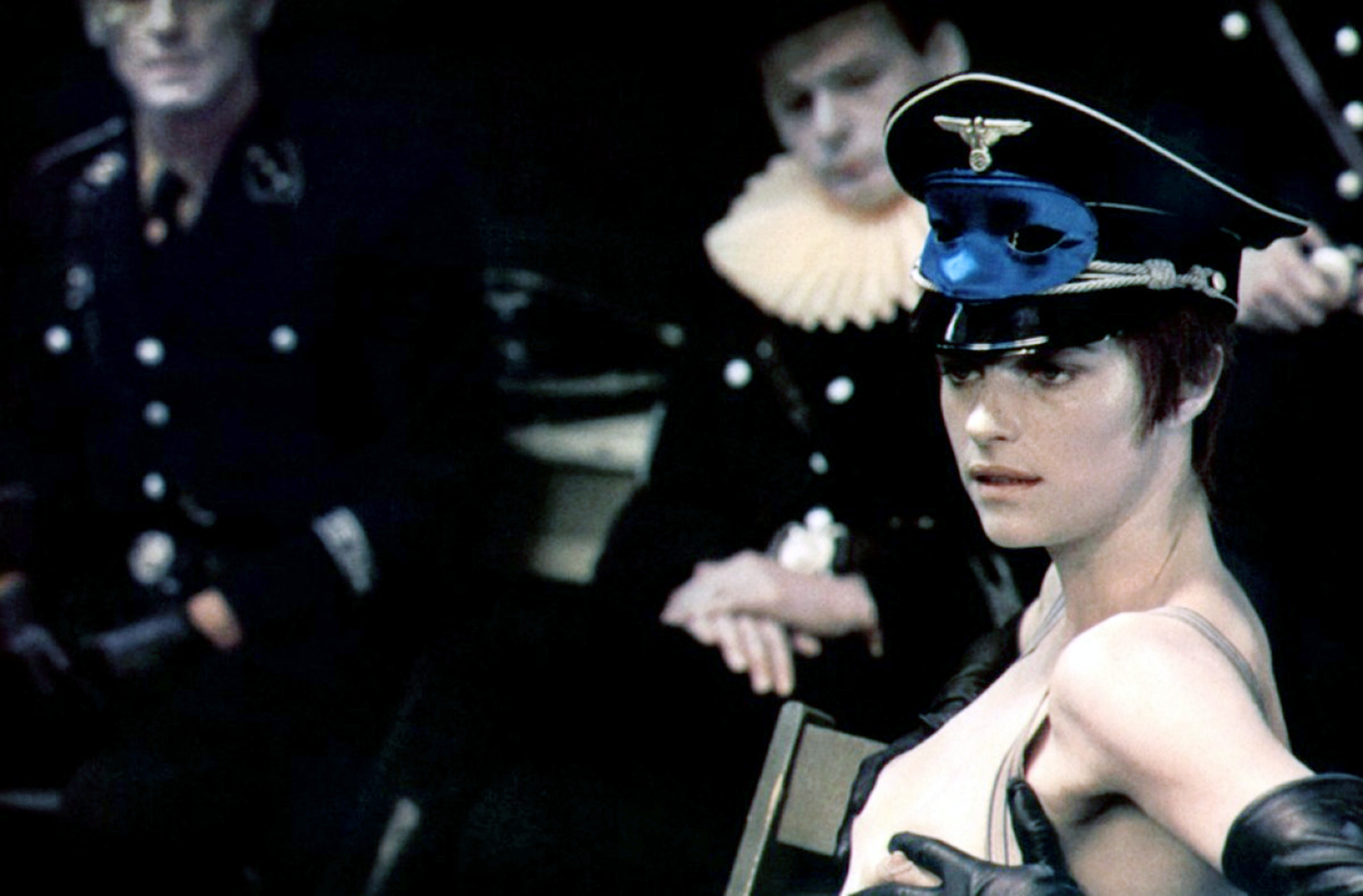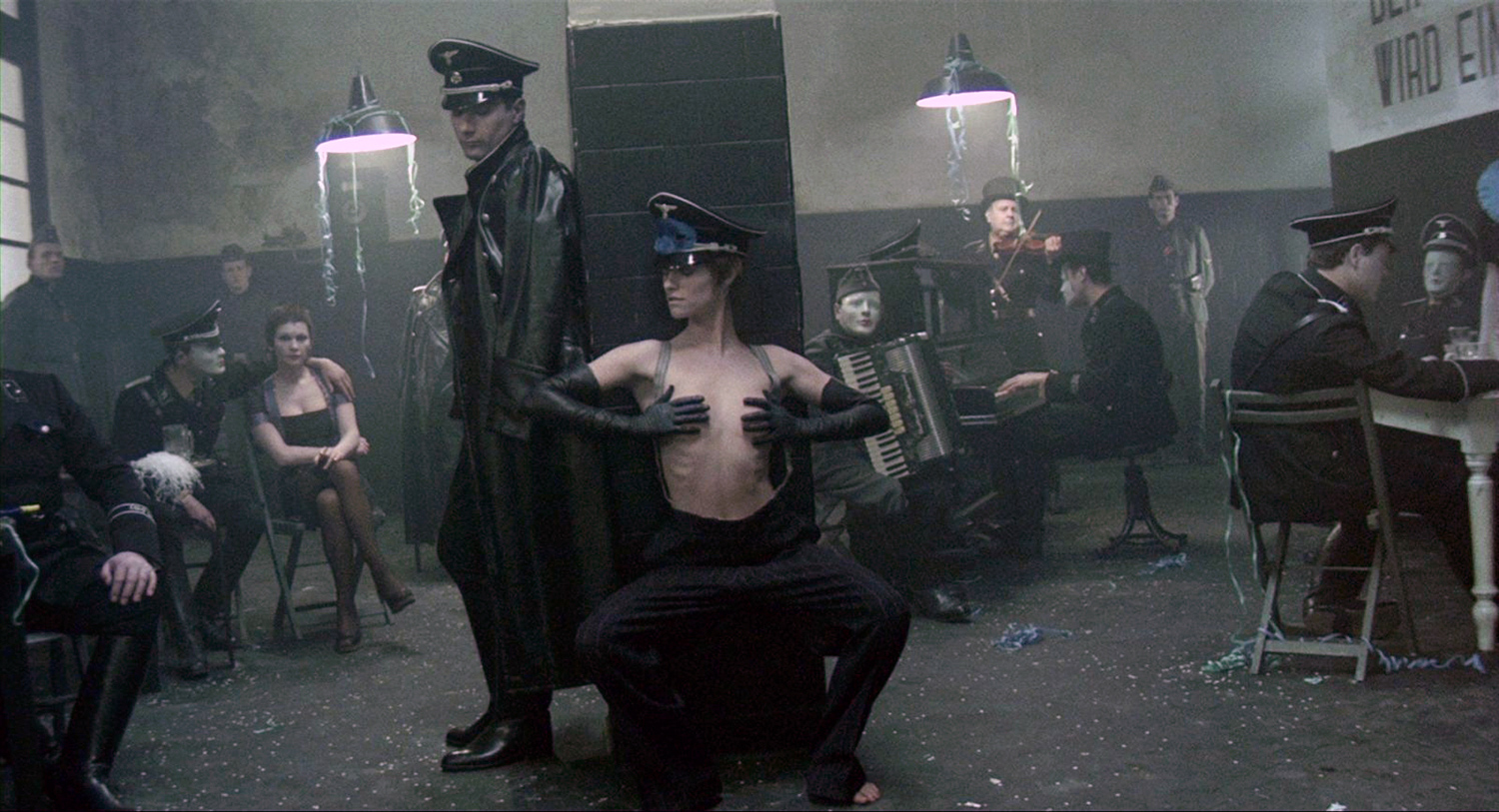 "The Night Porter" pushes the line of respectability in examining Germany's past.
The Night Porter
Some of the films on this list are already famous, but "The Night Porter" is infamous. It is the first film in a trilogy intending to look back on Germany's "contentious past," and it is easily the most well-remembered. The plot tells the story of a sadomasochistic romance between former Nazi SS officer Max (Dirk Bogarde) and concentration camp survivor Lucia (Charlotte Rampling) (if you can't get past that premise, I understand).
Set in 1950s Vienna, Lucia and her now-husband check into a hotel. This hotel happens to be owned by Max, Lucia's captor and paramour during World War II. Rather than turning around and leaving immediately, the two are drawn together and rekindle their former love/hate relationship. Scenes from the present are intercut with flashbacks to their time together during the war. Some guests attempt to warn them to quit their affair, but those warnings are unheeded as the affair unfolds.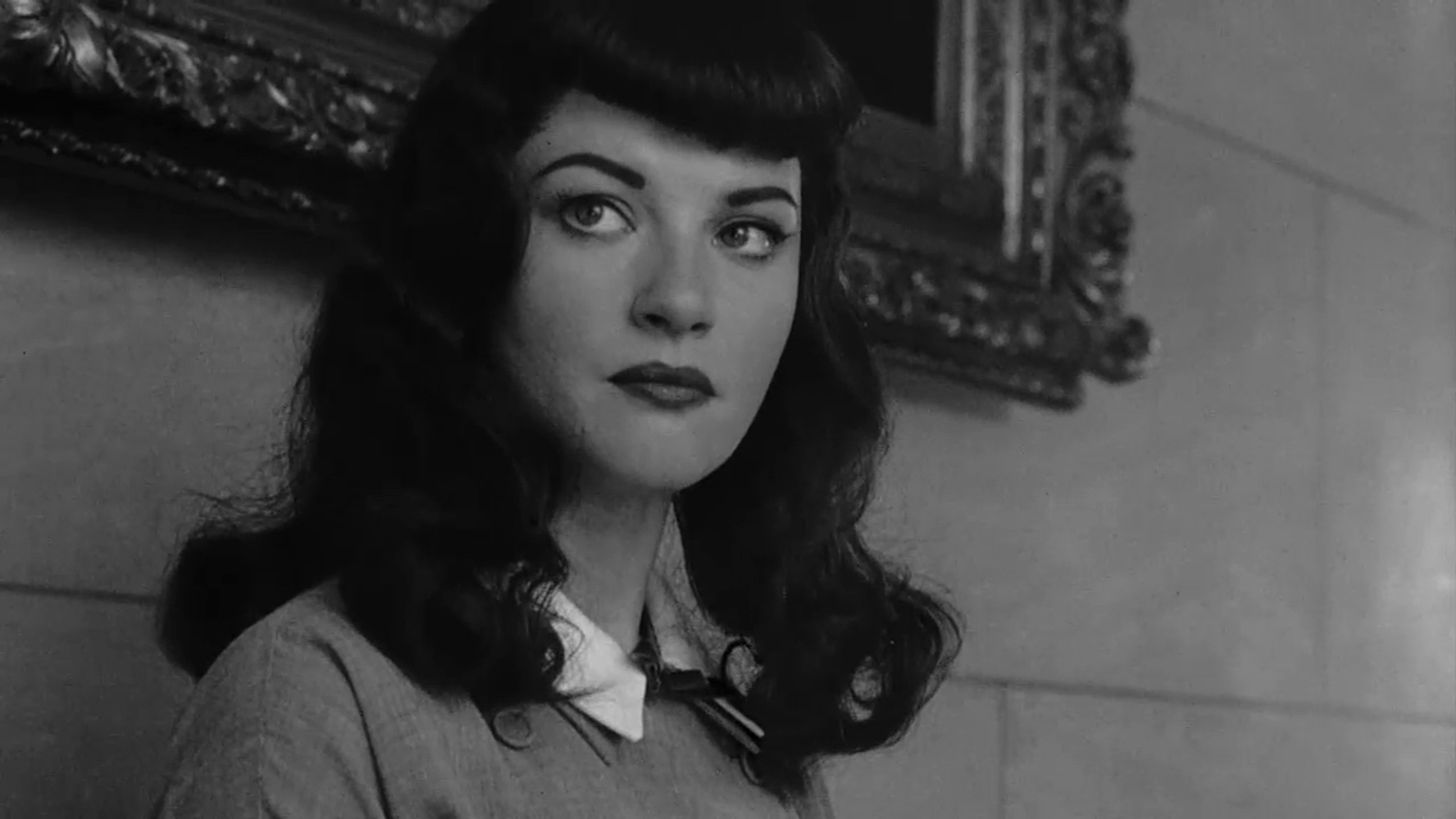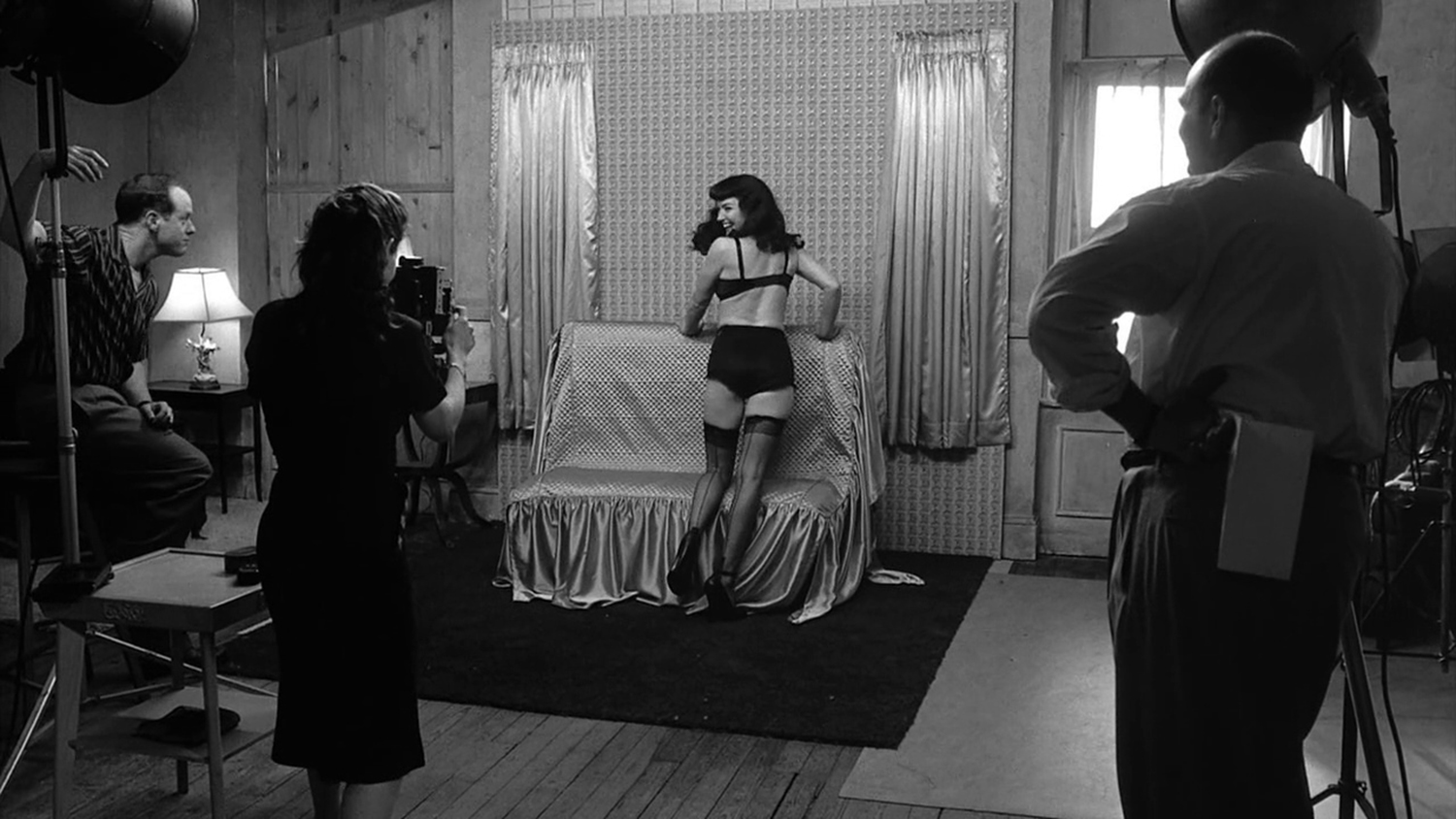 Learn where the icon came from, and what happened to her.
The Notorious Bettie Page
"The Notorious Bettie Page" is a biopic of the most iconic fetish model in the world. With a script co-written by "Preaching to the Perverted's" Guinevere Turner, "The Notorious Bettie Page" follows Page (Gretchen Mol) from her troubled beginnings through her rise to success, and on to her eventual decision to return to her religious roots.
The main conflict of the film comes from Page being called to testify at a hearing investigating the effect of pornography on America's youth. Up until that point, Page was innocently (or naively) unaware of the sexual nature of her pin-up photos. As she becomes aware that casting directors are more interested in her reputation than in her acting ability, she becomes disillusioned and leaves it all behind. The film was shot in black and white to evoke the nostalgic sense of a time gone by.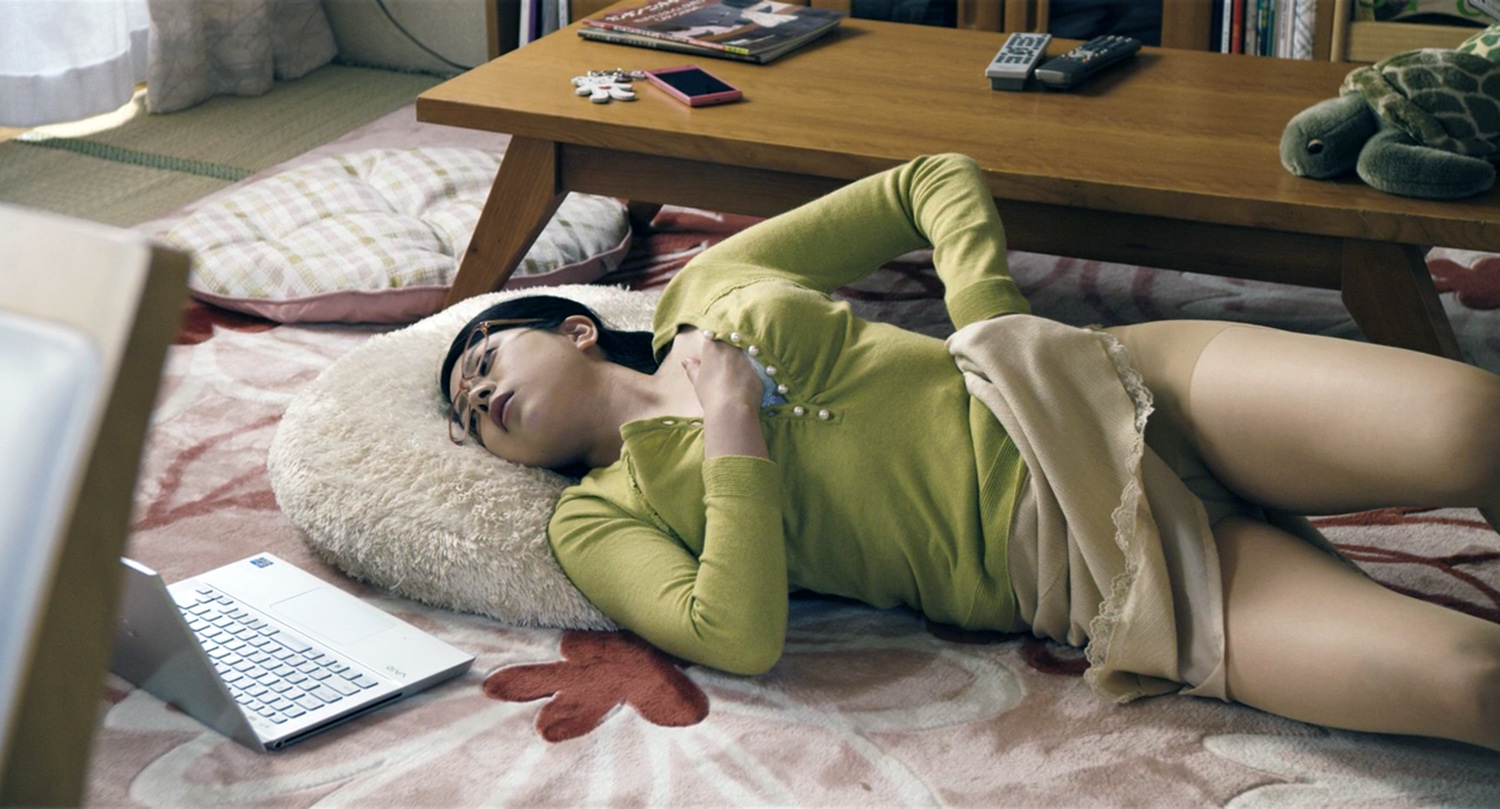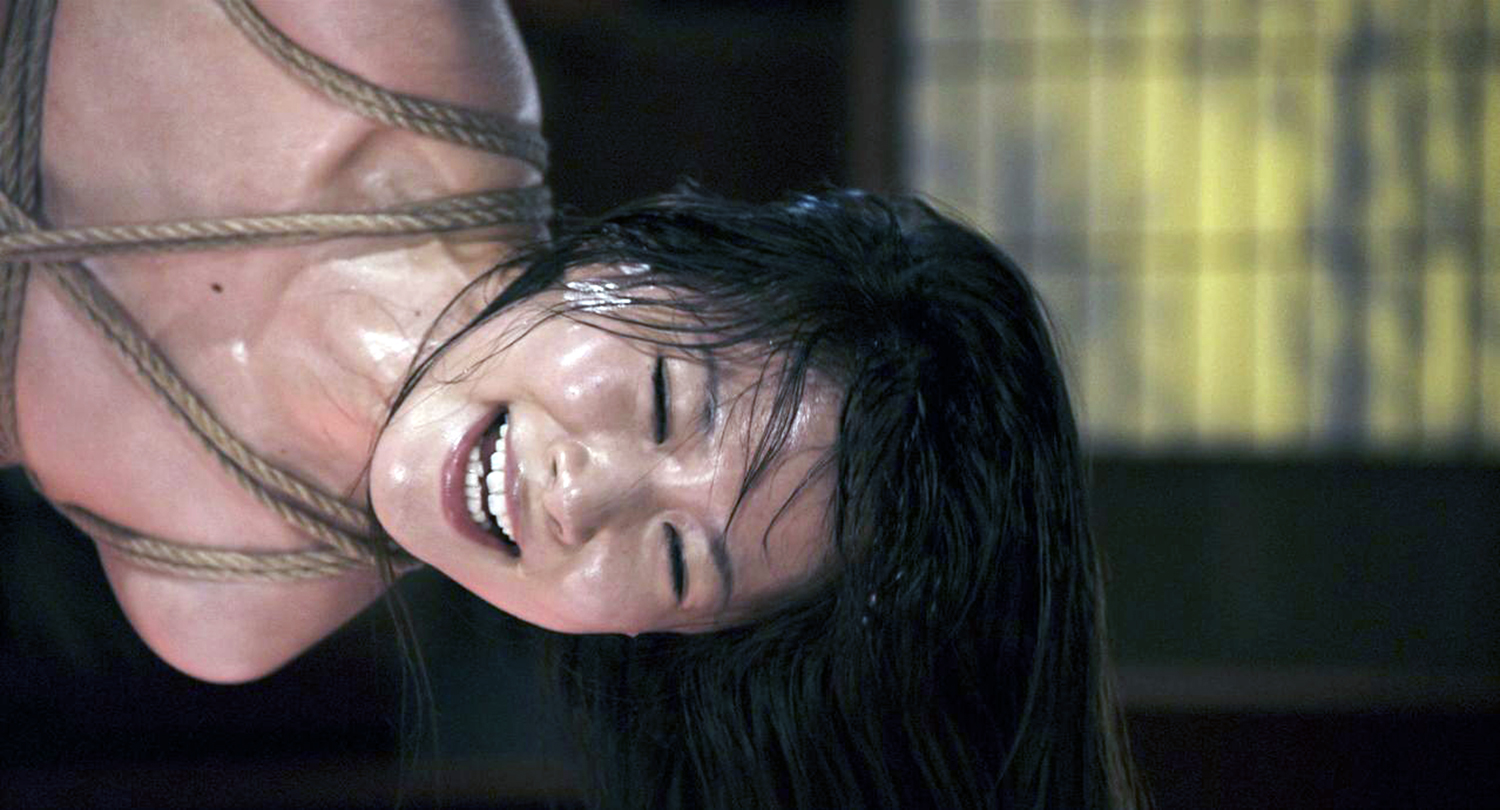 "Flower and Snake" is a film franchise with a lineage spanning decades.
Flower and Snake
"Flower and Snake" is another Japanese pink film. When it was first released in 1974, it revitalized the then-flagging studio Nikkatsu, which is the oldest major film studio in Japan. "Flower and Snake" is now generally considered more important for its historical merit rather than its artistic quality.
Using mental illness and repression as props in its backstory, "Flower and Snake" is the story of Shizuko (Naomi Tani), her husband Senzo (Nagatoshi Sakamoto), and his employee Makoto (Yasuhiko Ishizu). When Shizuko will not bow to Senzo's sexual desires, he hires Makoto to kidnap his wife and make her submissive to him. Makoto comes from a troubled household and has an interest in BDSM, with no outlet to explore it—until now.
The story is ludicrous and is played for humour more often than not. Despite this, the film was a success, and big enough to eventually be remade in 2004.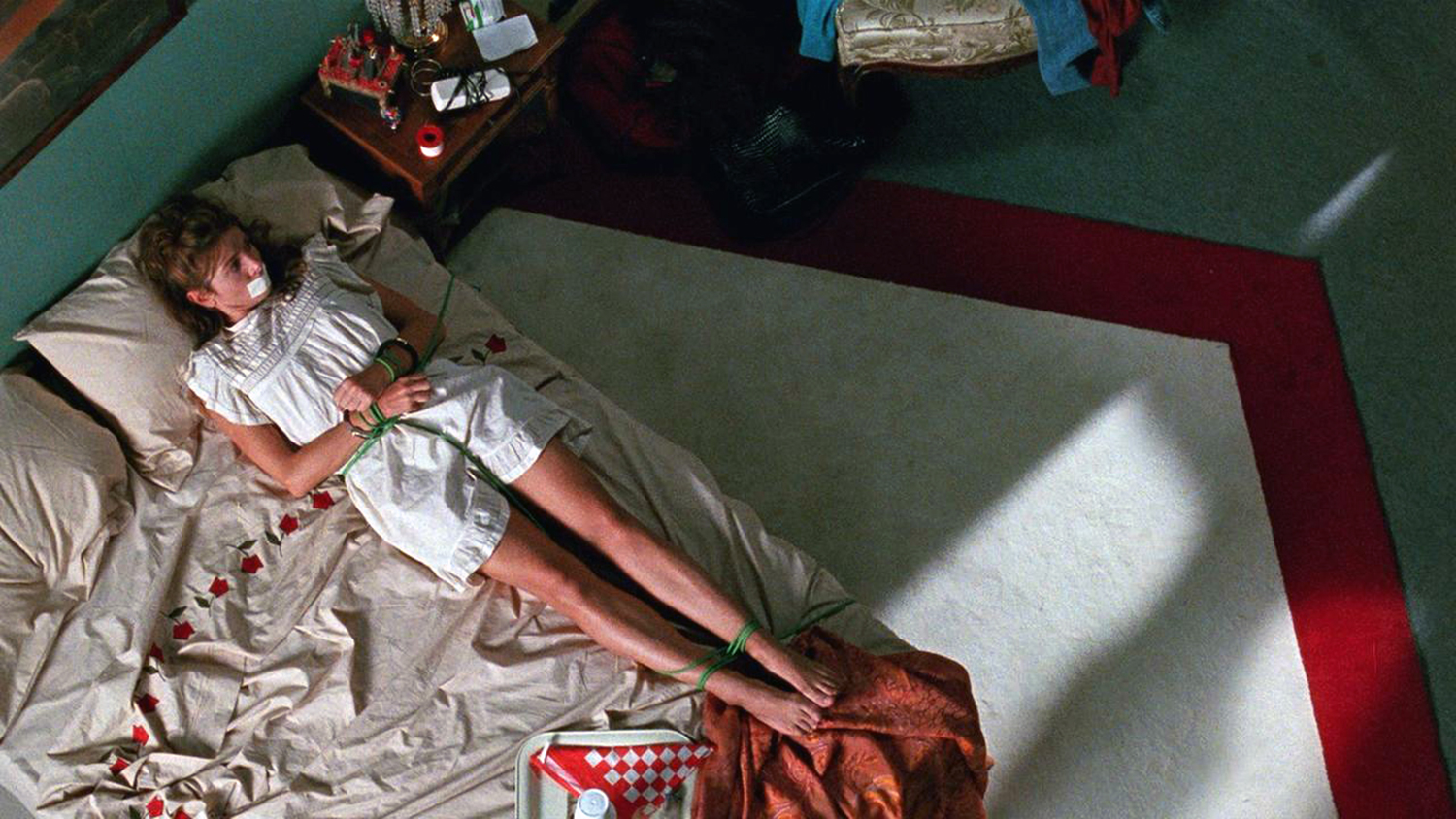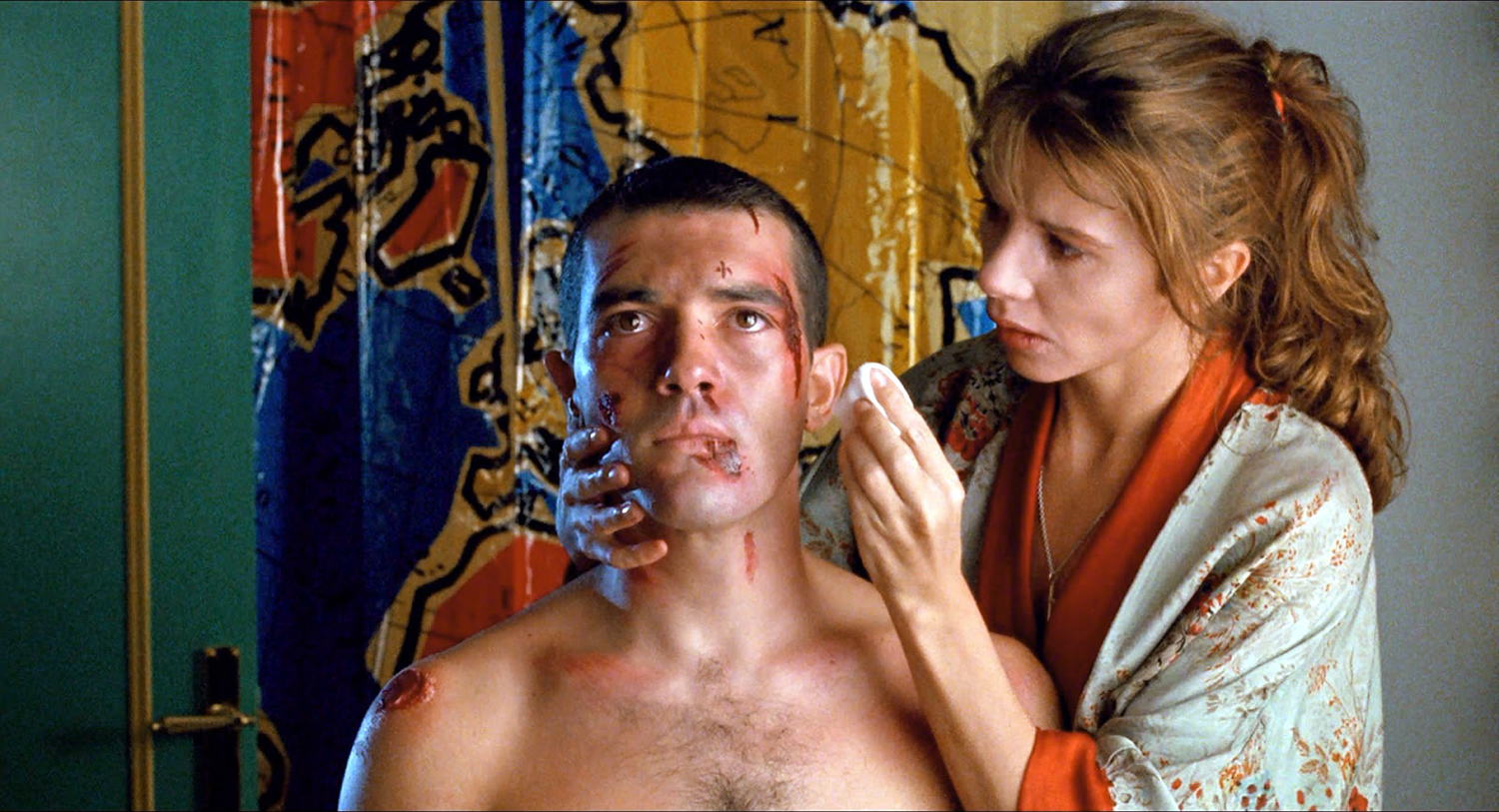 Sadism meets Stockholm Syndrome in this film.
Tie Me Up! Tie Me Down!
Created by the internationally acclaimed Spanish director Pedro Almodovar, "Tie Me Up! Tie Me Down!" is most famously responsible for the creation of the MPAA's NC-17 rating, and for launching Antonio Banderas to Western stardom. The film is meant to blend the genres of romantic comedy with horror. Ricky (Banderas) is a 23-year-old psychiatric patient who has been deemed "cured" by the head of the institution (who he has been sleeping with). Upon his release, his goal is to make actress and former porn star Marina (Victoria Abril) fall in love with him—which he does, by kidnapping her, gagging her, and binding her to a bed. The rest of the film consists of Ricky comically trying to prove that he would be a good husband for Marina.
Though on the surface the film's narrative appears to enforce heteronormative patriarchal relationships, it is actually intended as a criticism of that very same structure. The absurdity of the situation is meant to highlight how unhealthy these extremes can be. Despite this, at the time of its release, "Tie Me up! Tie Me Down!" was decried by feminist groups for its perceived sadomasochistic tones and treatment of women. Almodovar has stated that the bondage in the film is not linked (*cough*) to sadomasochism and is not intended to be erotic. Despite this, it was still initially given an X-rating on release in America, prompting the legal battle that would lead to the creation of NC-17.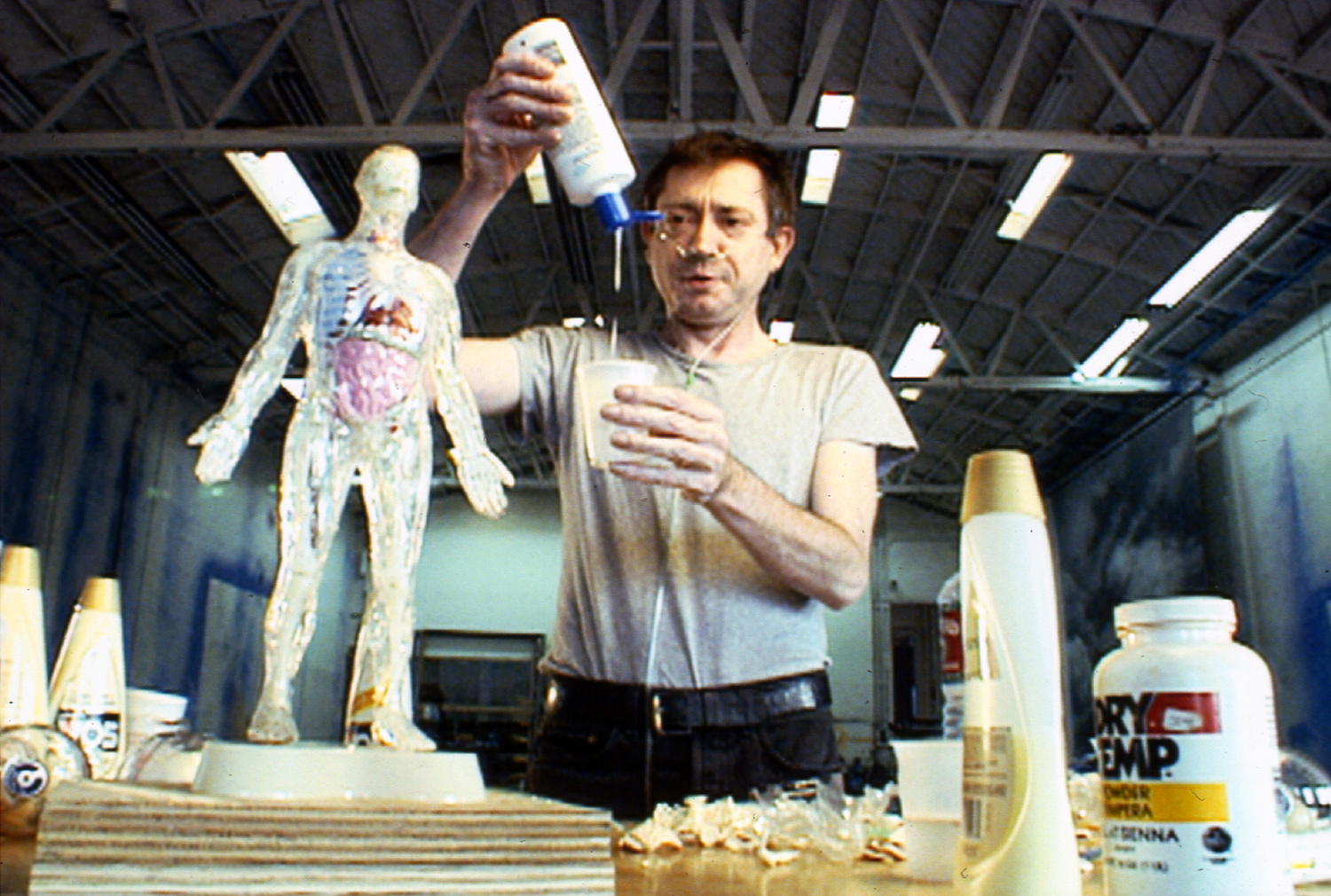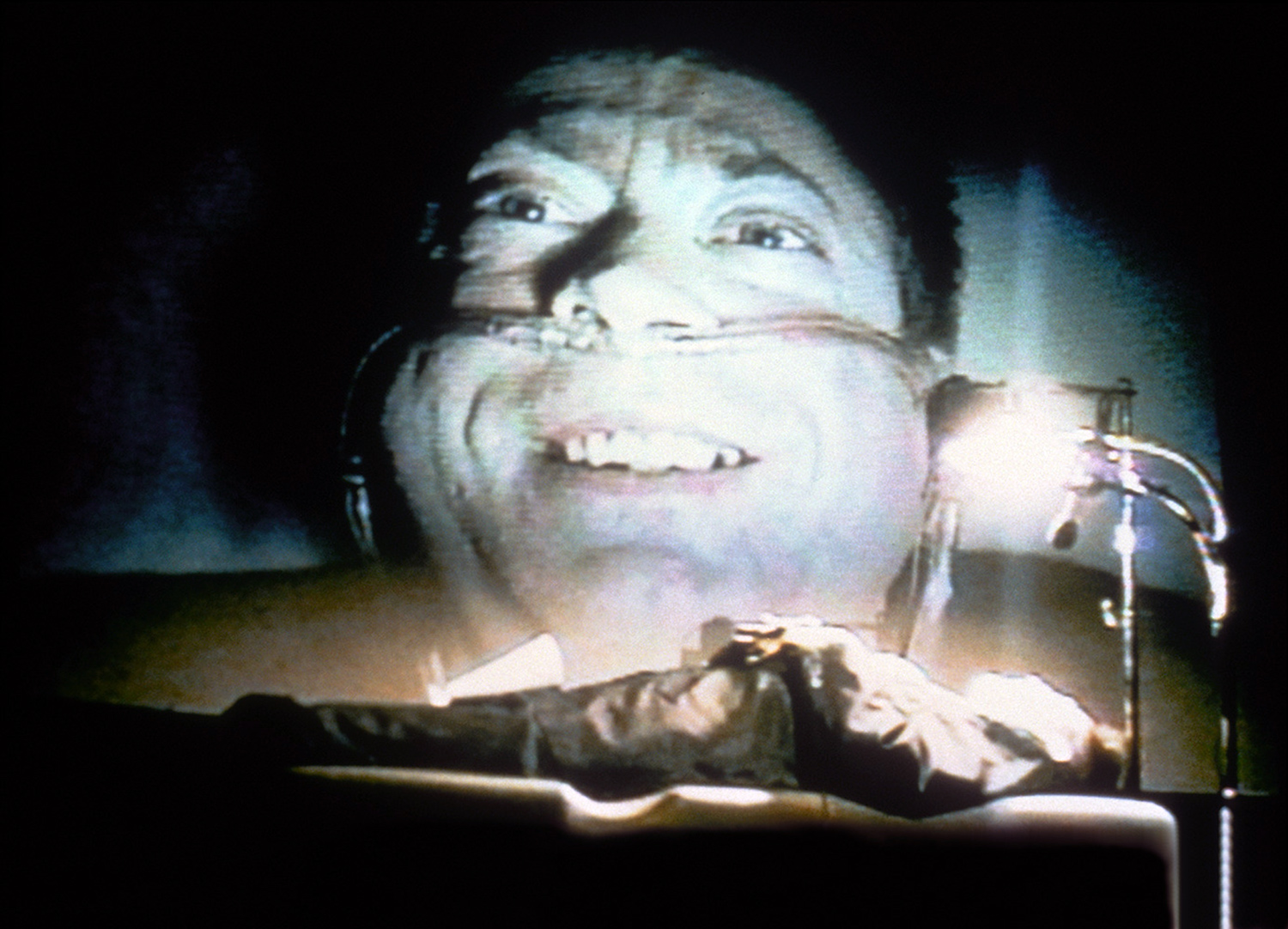 Learn about the life and work of Bob Flanagan up until his final days.
Sick: The Life and Death of Bob Flanagan, Supermasochist
"Sick: The Life and Death of Bob Flanagan, Supermasochist" is something special. It was a joint creative project by directors Kirby Dick and Bob Flanagan. Flanagan was a noted poet, performing artist, and BDSM celebrity who suffered and eventually died from cystic fibrosis. Flanagan not only used sadomasochistic practices for sexual gratification, but he also used it for therapeutic purposes. It was a way for him to regain control of his body. The documentary contains archival footage of his performances, as well as interviews with Flanagan and his family. Flanagan agreed to make the film only if his death was included in the final cut.
Photos © respective film studios