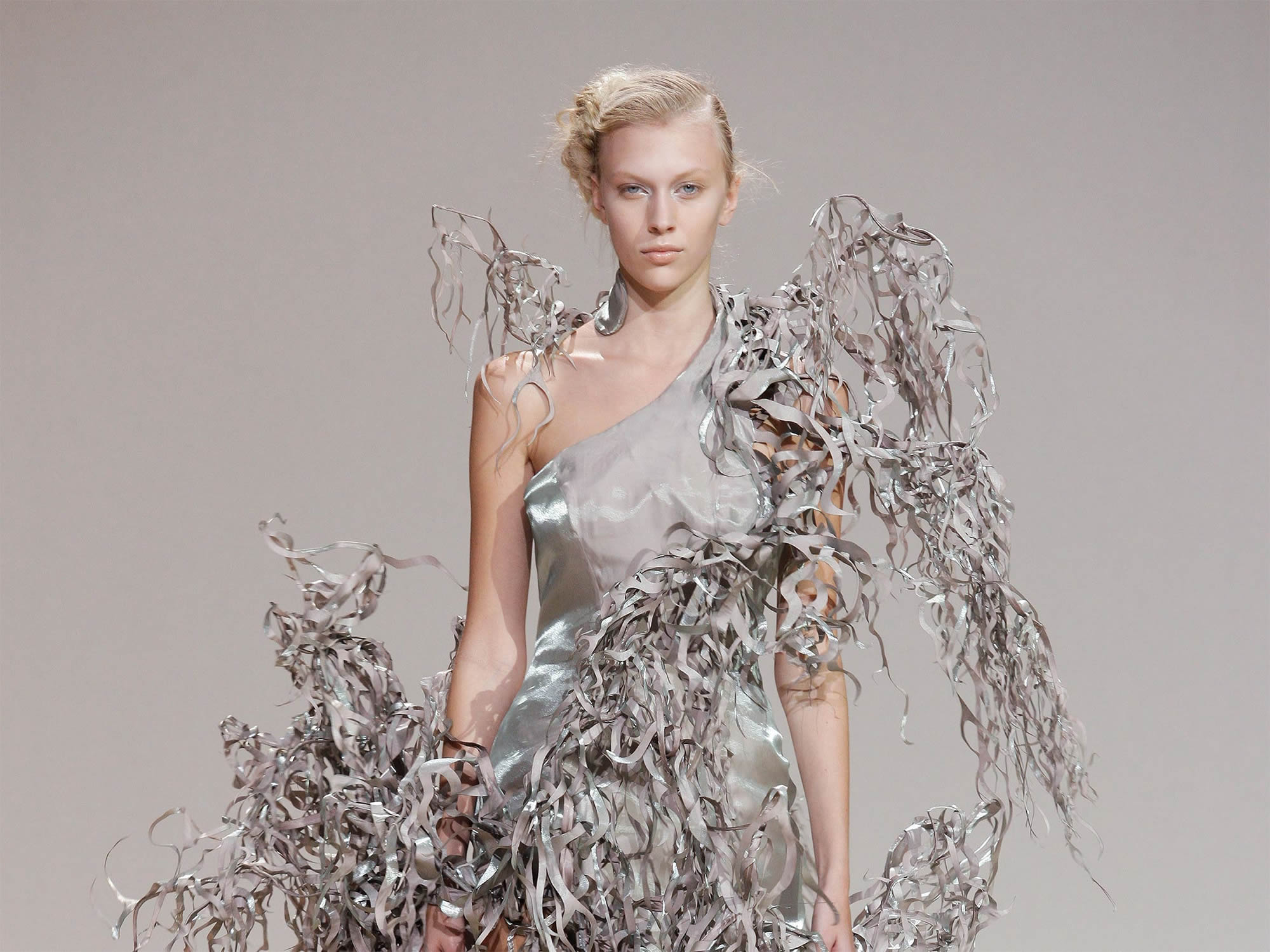 In a world that is constantly evolving scientifically and technologically, so is fashion—one of the largest, multi-billion-dollar industries.
And while there is much respect found in the traditionally ancient ways of creating fashion, there are artists and designers who are breaching the mold. Whether it is heavy hitting ready-to-wear innovators Herpen, Watanabe, Yamamoto, and Miyake, there is another realm of designers who may not have been academically or directly trained in the art of fashion, but are using their tech and science knowledge and merging it with fashion. These creatives are using their inventive interdisciplinary research to produce avant-garde wearables, pioneering on a new frontier in the fashion tech world.
Above: Herpen gets inspiration from the force of nature for her Fall/Winter 2013 runway collection at Paris Fashion Week.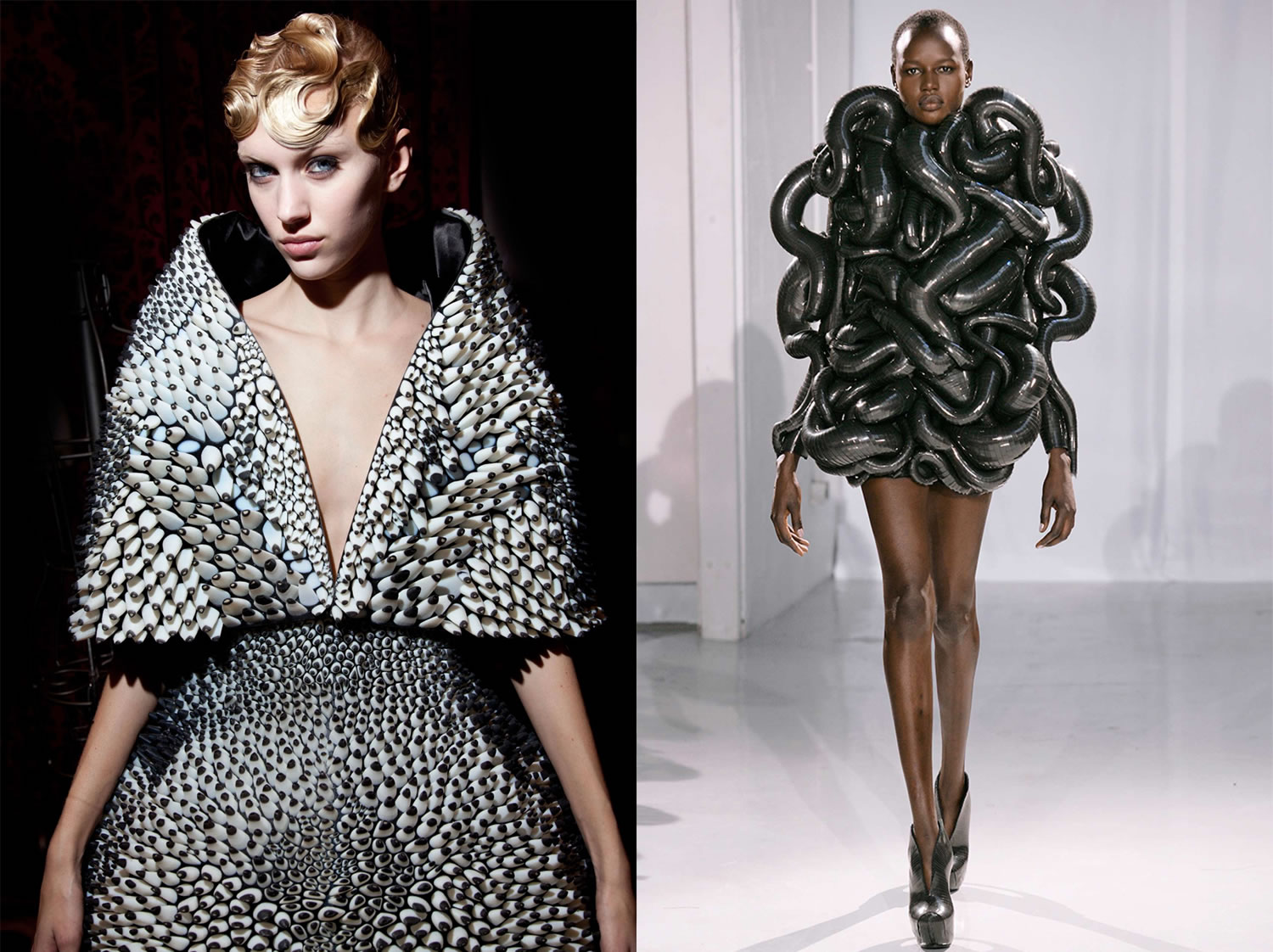 Iris van Herpen
Iris Van Herpen is an innovative creative who is renowned for her merging of science and digital technology in fashion design. She makes each and every collection with greatly skilled craftsmanship that mixes together long lost (nearly forgotten) and groundbreaking design techniques. Her modern view translates into an artistic expression that focuses on the idea of beauty and regeneration, translating them through wearable art. Creating form and structure in inventive ways that consists of interdisciplinary research and the collaboration with pioneering artists and scientists; giving life to the idea that fashion is beyond clothing and targets not only style but technology, art and science.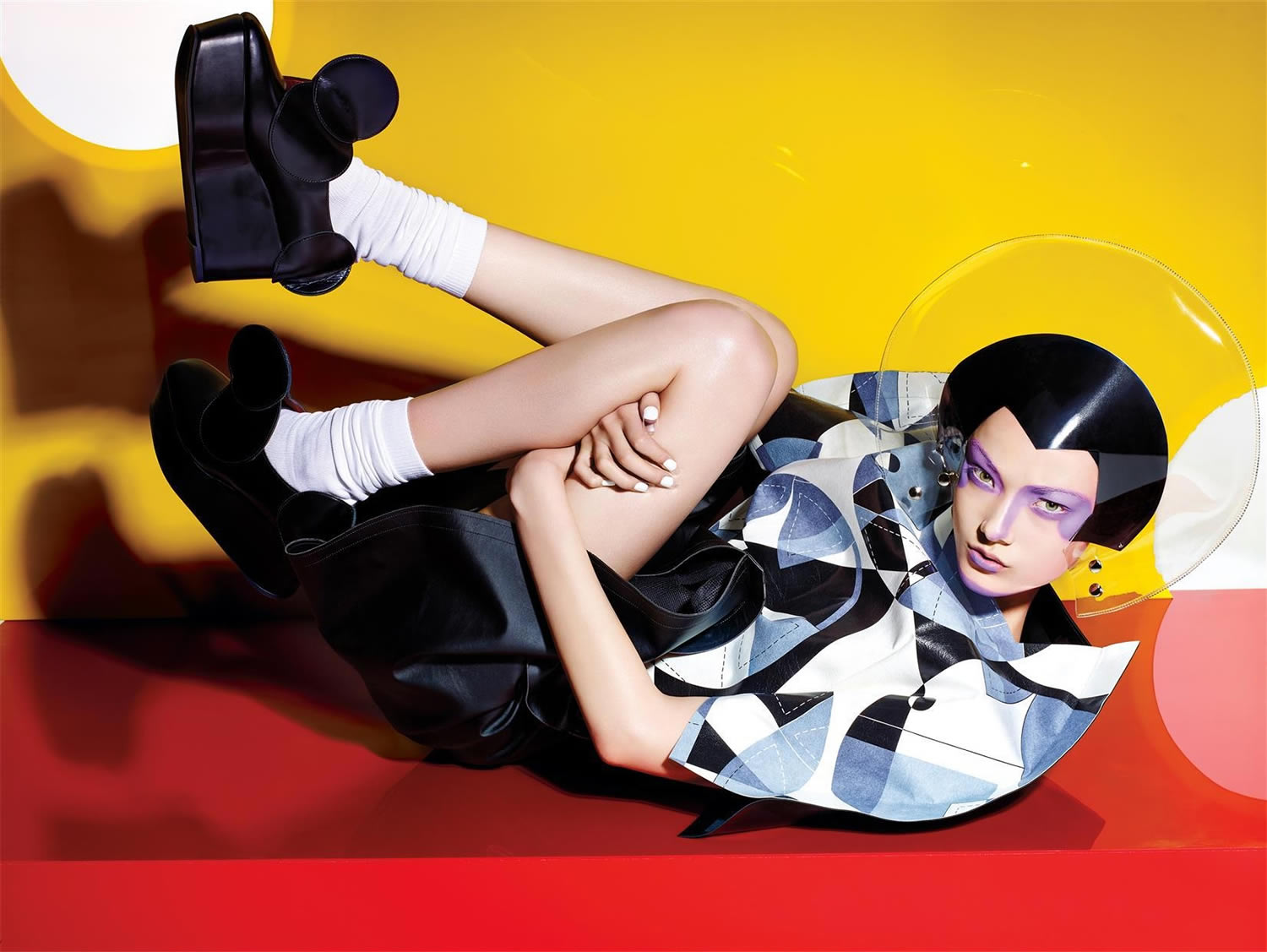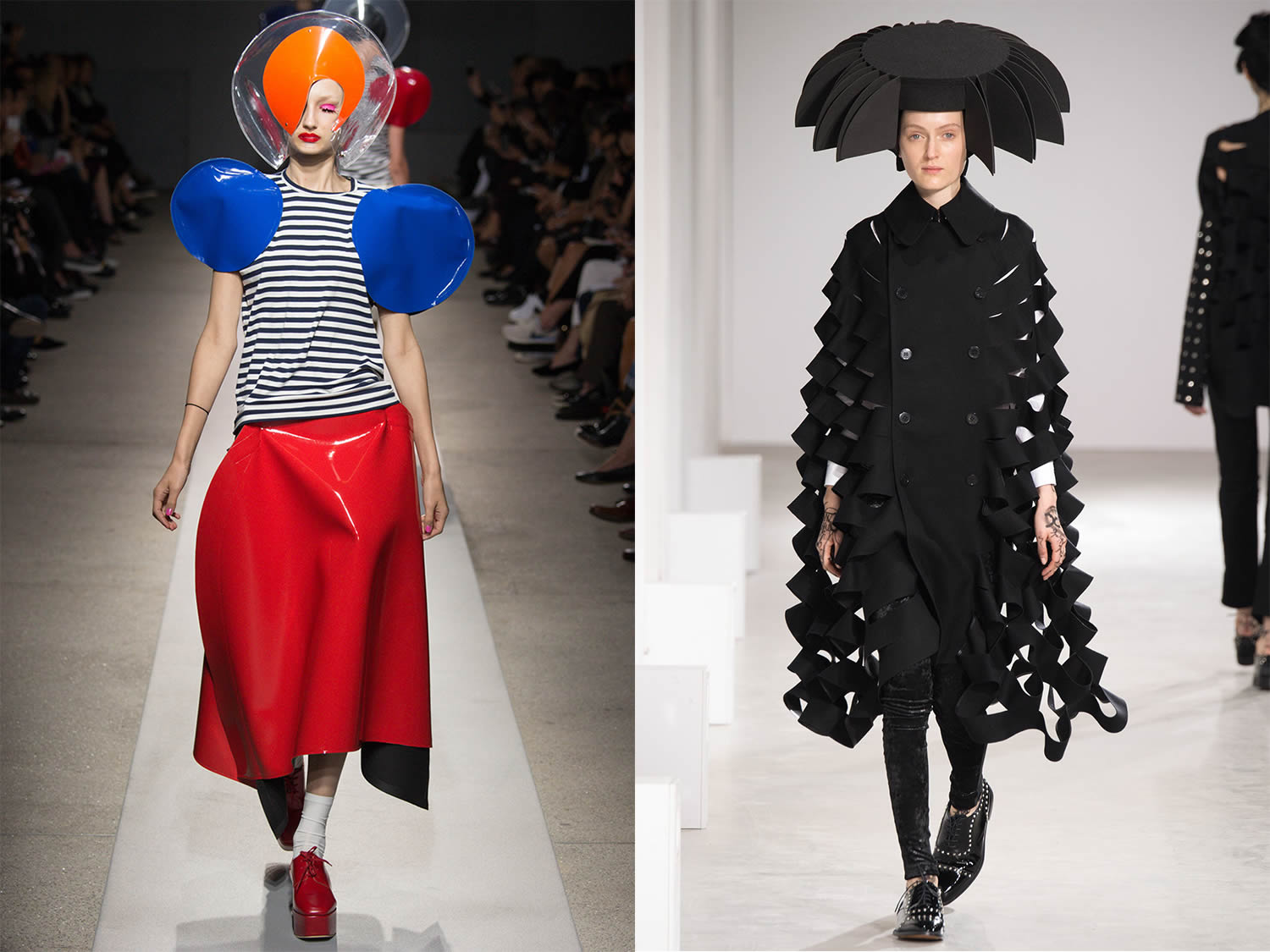 Crazy cool: retro-futuristic pop art fashion by Watanabe.
Junya Watanabe
Watanabe is a revolutionary driven Japanese designer who served as apprentice to the great Rei Kawakobo, the owner and head designer of Comme des Garçons. While Watanabe still leads the designing for Comme des Garçons' menswear and womenswear collections, he manages to produce his own collection. His use of "synthetic and technologically advanced textiles and fabrics" [1] is always translated through great futuristic designs that usually pay close attention to fabric manipulation. The techno couture collections envisioned each season are always drastically different—giving depth in creative expression and vision. The innovation seeps not only into the garments themselves, but also in the branding and advertising.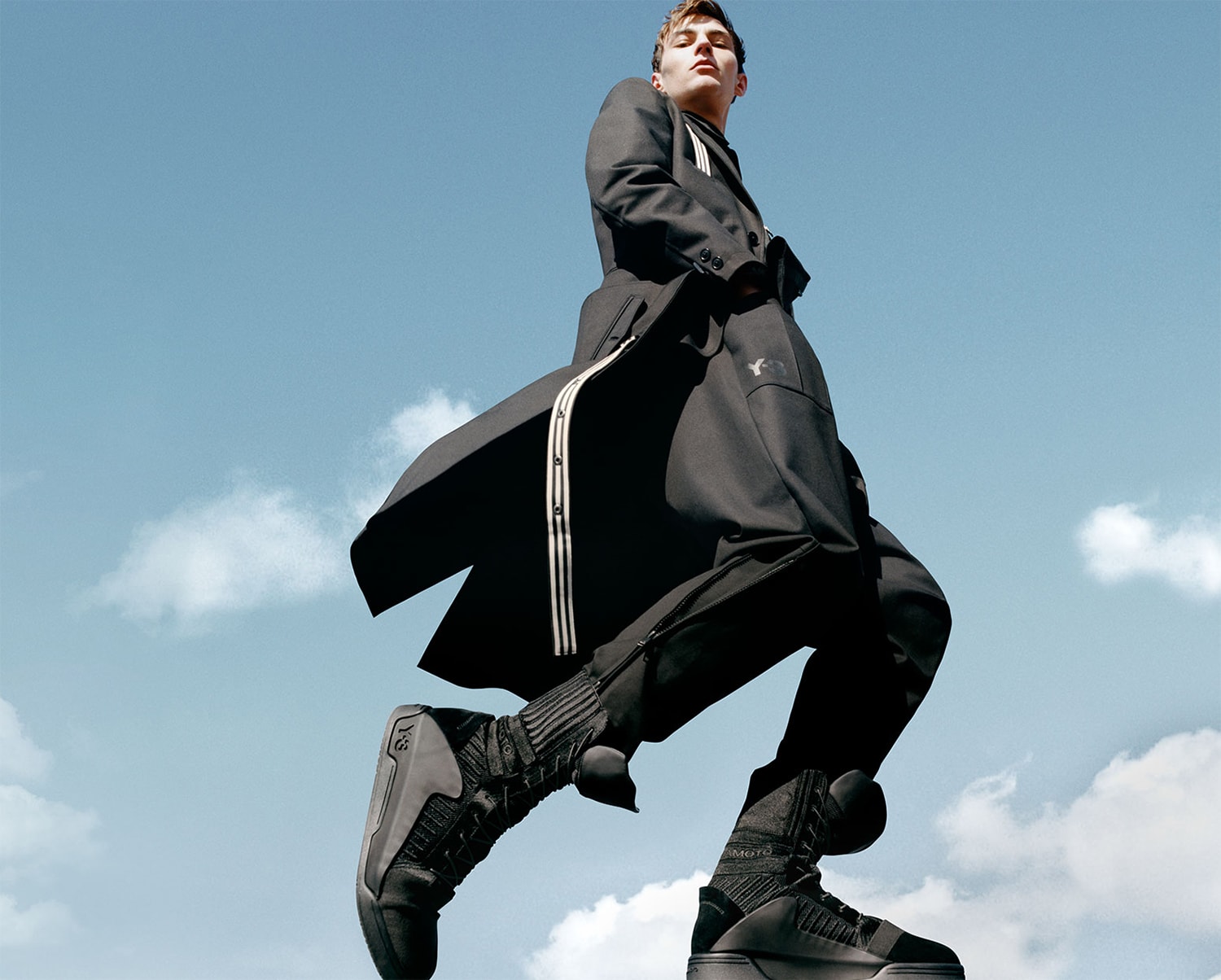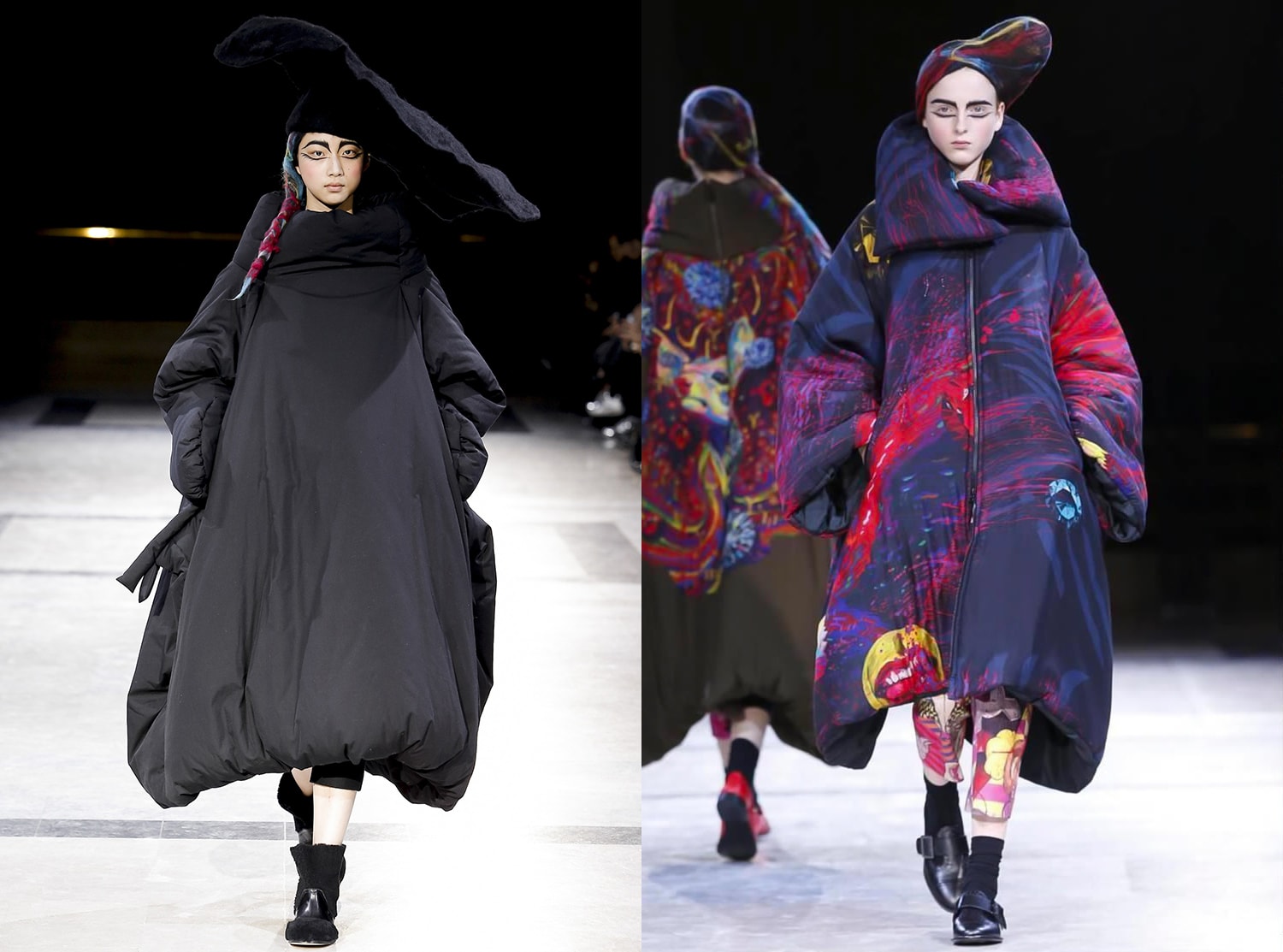 Influential Japanese designer Yamamoto has partnered with Adidas to launch clothing and footwear under the name of Y-3.
Yohji Yamamoto
A visionary of artistic expression, Yamamoto's produces fashion in ways where the pieces created serve as more than just clothing and are justifiably forms of art. His aesthetic is translated usually through highly skilled fabric manipulations in over-sized silhouettes that are always created with a neutral color scheme. Not only is the palette of color viewed neutrally, but so is the gender gap—allowing the collections to sometimes serve for both men and women. The muse behind the design is envisioned as an outsider who isn't willing to conform, coming with a totally different point of view; staying illusive yet always breaking the mold.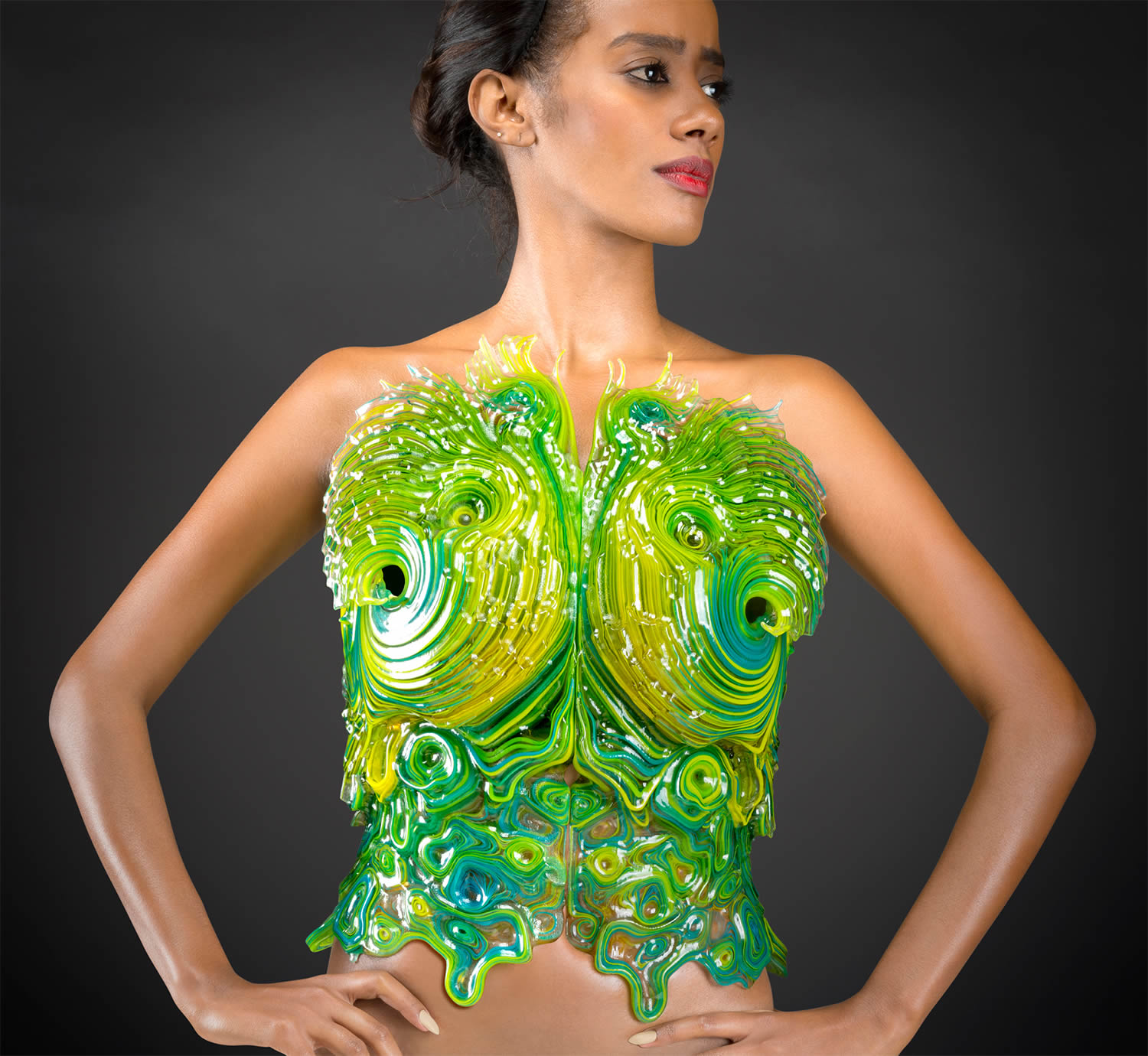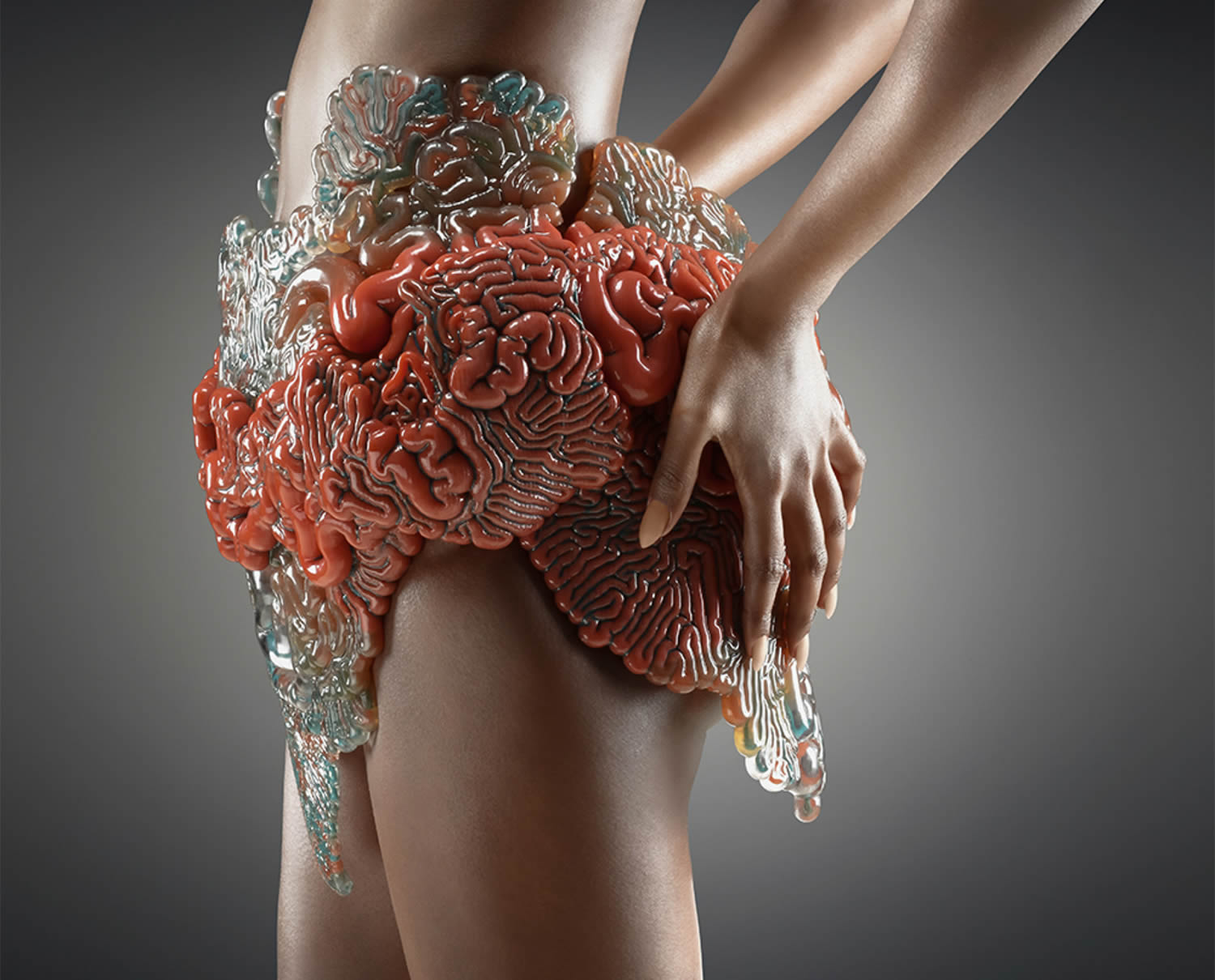 Oxman's project "Wanderers" uses 3D printing and is inspired by a variety of growing structures.
Neri Oxman
An architect, designer and professor from the MIT Media Lab and the Mediated Matter Group, Neri Oxman conducts research on computational design and digital fabrication of scientific materials. Her vision is to bind together man-made and natural environments. Oxman's project "Wanderers" serves as a milestone in the 3D printed fashion sphere. She formed four prototype garments using a digital growth process that can be modified to the human body. The aim and accurate fire towards the production of dimensional pieces is that entrenched living matter is captured within something wearable.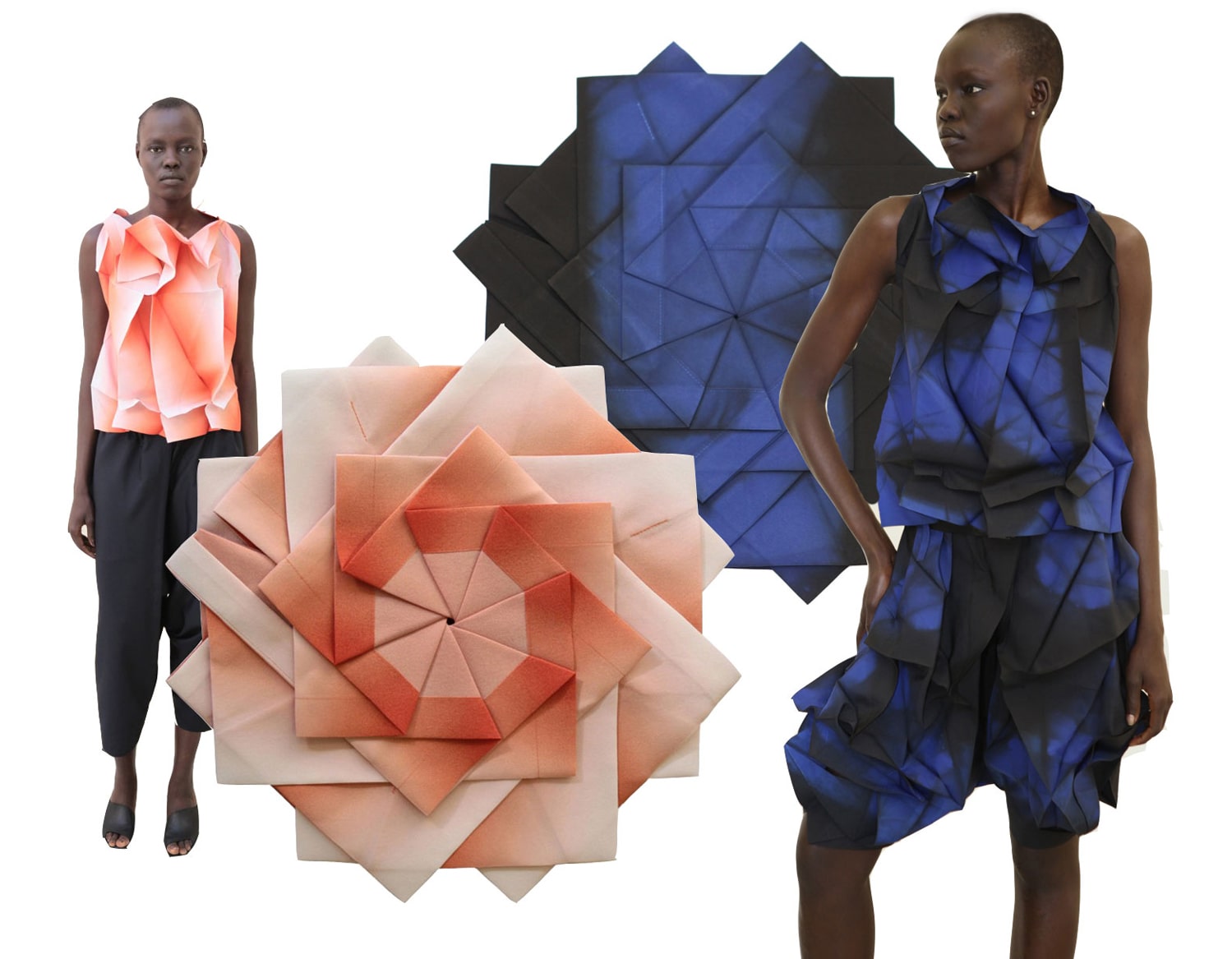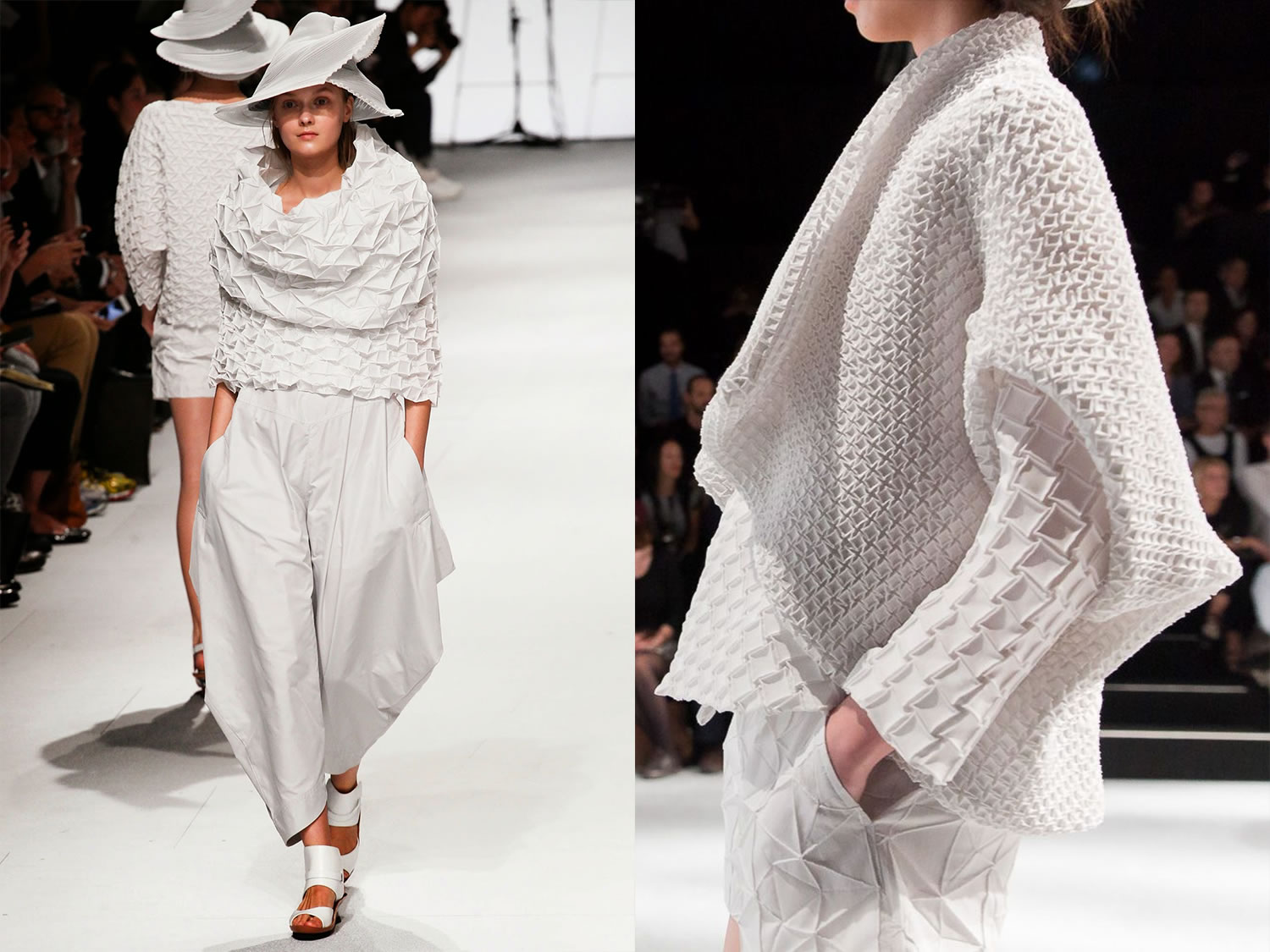 One of Miyake's innovations is making cloth that can be folded into "flat geometrical forms, and coming to life through the movements of the body." [2]
Issey Miyake
Manifested in the 70s, Issey Miyake's fashion house used imaginative development of new technologies. His design concepts continually challenge the conventional and strives to show the connection between the body and fabric. "Design is not for philosophy but for life," states Miyake, whose creative process allows free-flowing thoughts and places focus on clothing design and not just fashion. He is also renowned for his cutting-edge modernization that uses new technologies paired with historic and traditional techniques.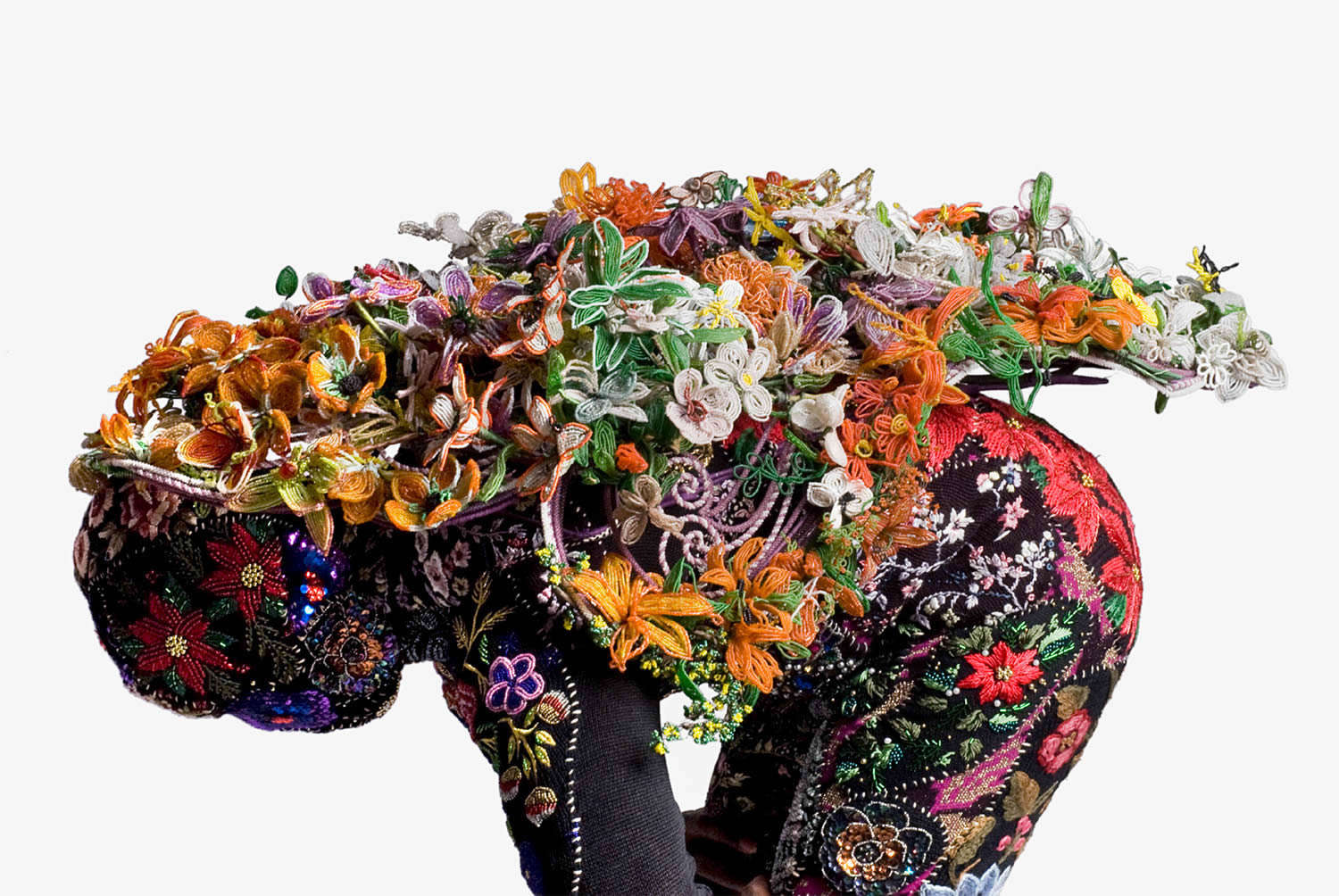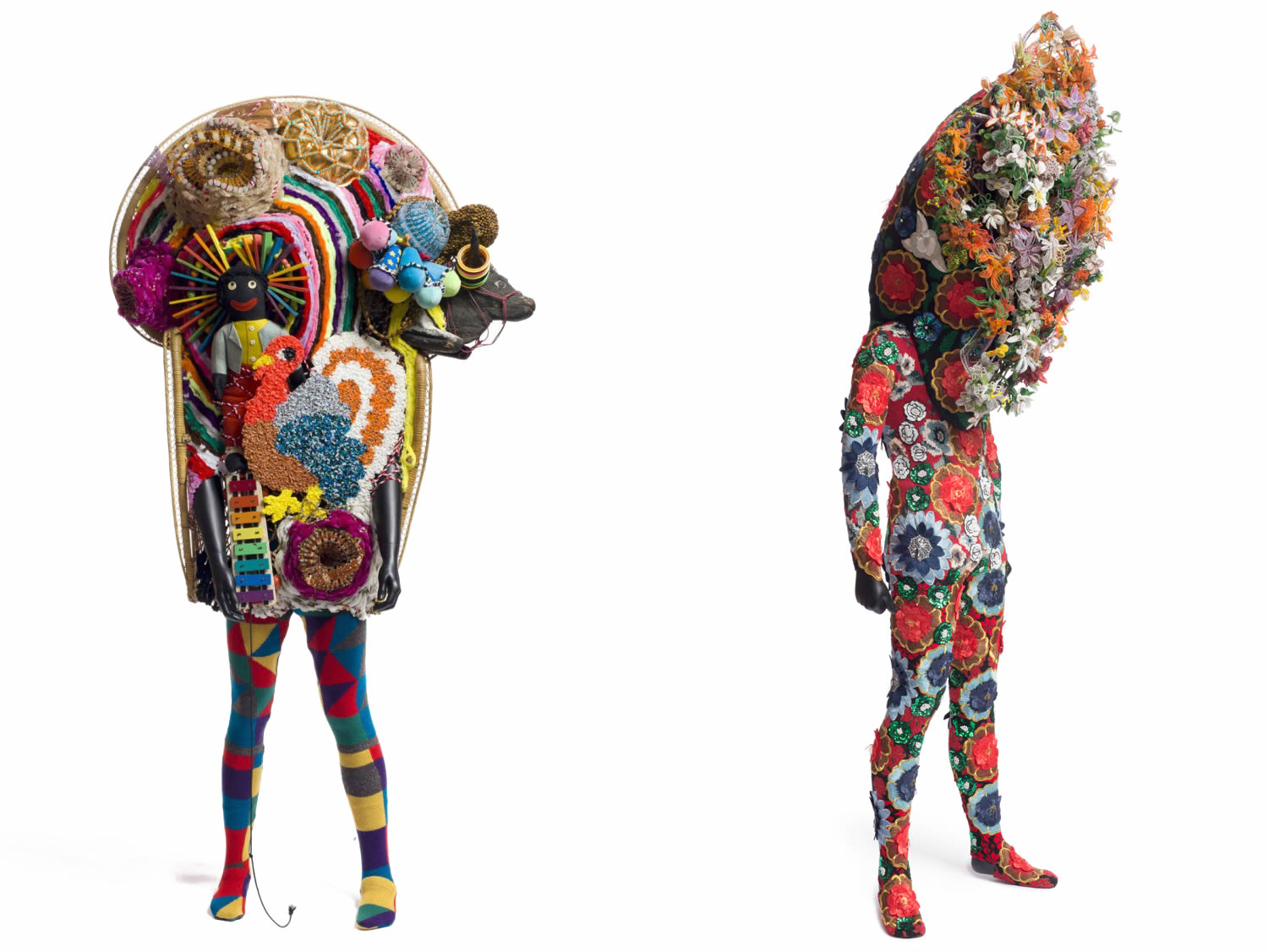 "Soundsuits" are made with all sorts of materials like yarn, stuffed toys, twigs, sequins, and more.
Nick Cave
An artistic jack-of-all-trades, Nick Cave wears the hats of a sculptural artist, professor of the Fashion Department at the Art Institute of Chicago and a performer with Alvin Ailey Dance Company in NYC. He uses the three artistic mediums of sculpture, installation and performance to permeate fashion, art and dance into one interactive experience. His most well-known innovative performance ensembles are "Soundsuits," the suits are worn as a expression of protection from cultural discrimination. The pieces are used as a vehicle for change, instilling influence on bringing human beings together, altering physical appearance, as well as being used to study the surrendering to otherness.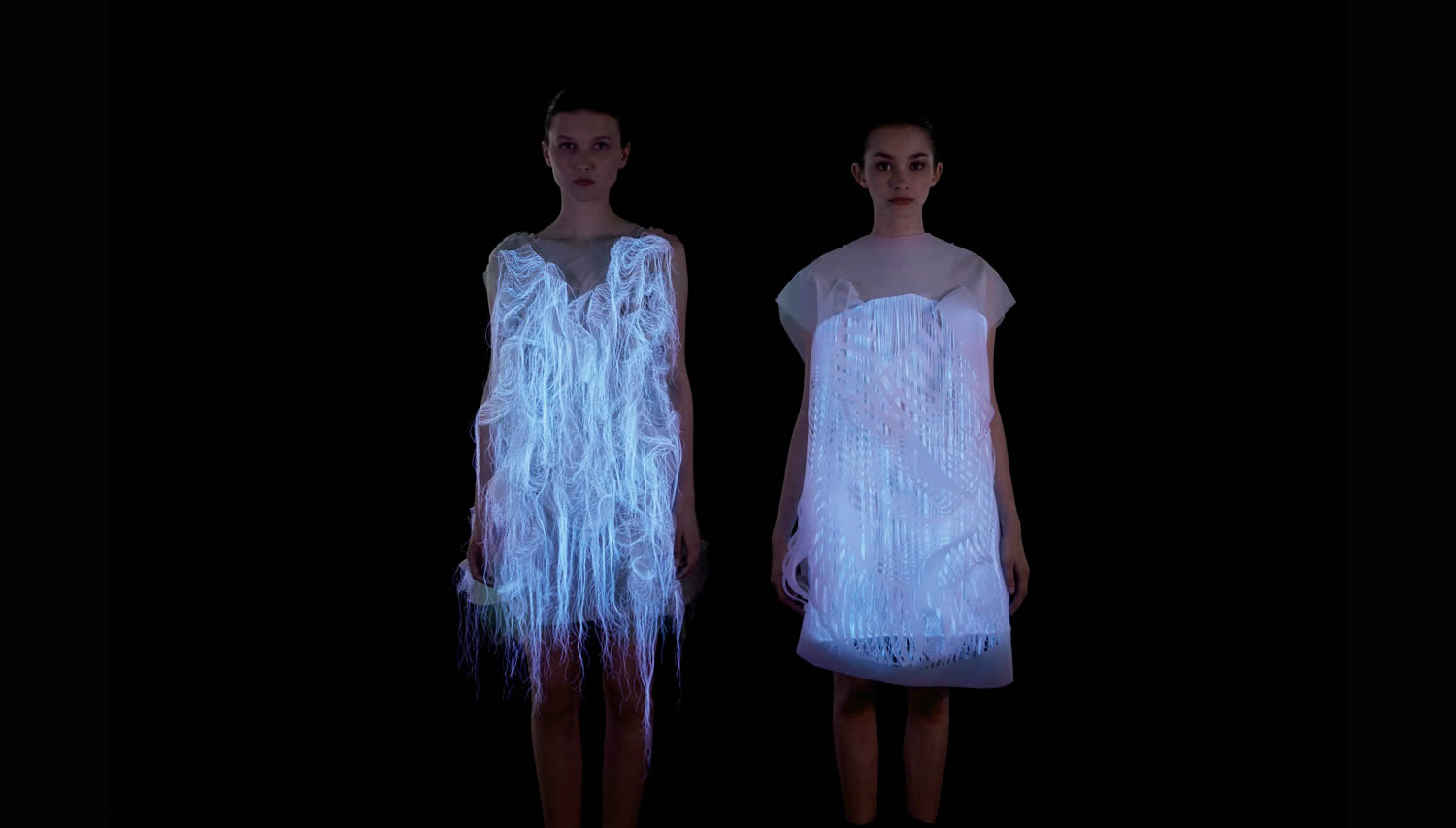 "(no)where(now)here" is an interactive project that consists of dresses made of organza, PVDF, photoluminescent thread and electronic devices.
Ying Gao
Fashion designer and university professor Ying Gao has an extensive list of over 50 exhibitions in both Switzerland and Canada. She's been acclaimed in over 300 press articles ranging from Vogue to TIME for her works that fuse urban and media design with architecture. Her projects range in a variety of transformative social and urban environments; involving medial grade latex or glass as textiles, maybe it's the use of Facebook as a source of inspiration or perhaps it's an interactive dress that houses eye tracking devices that's stimulate by onlookers. Regardless of the project, Ying plays with fashion technology in an unexplored way that's beyond just textiles.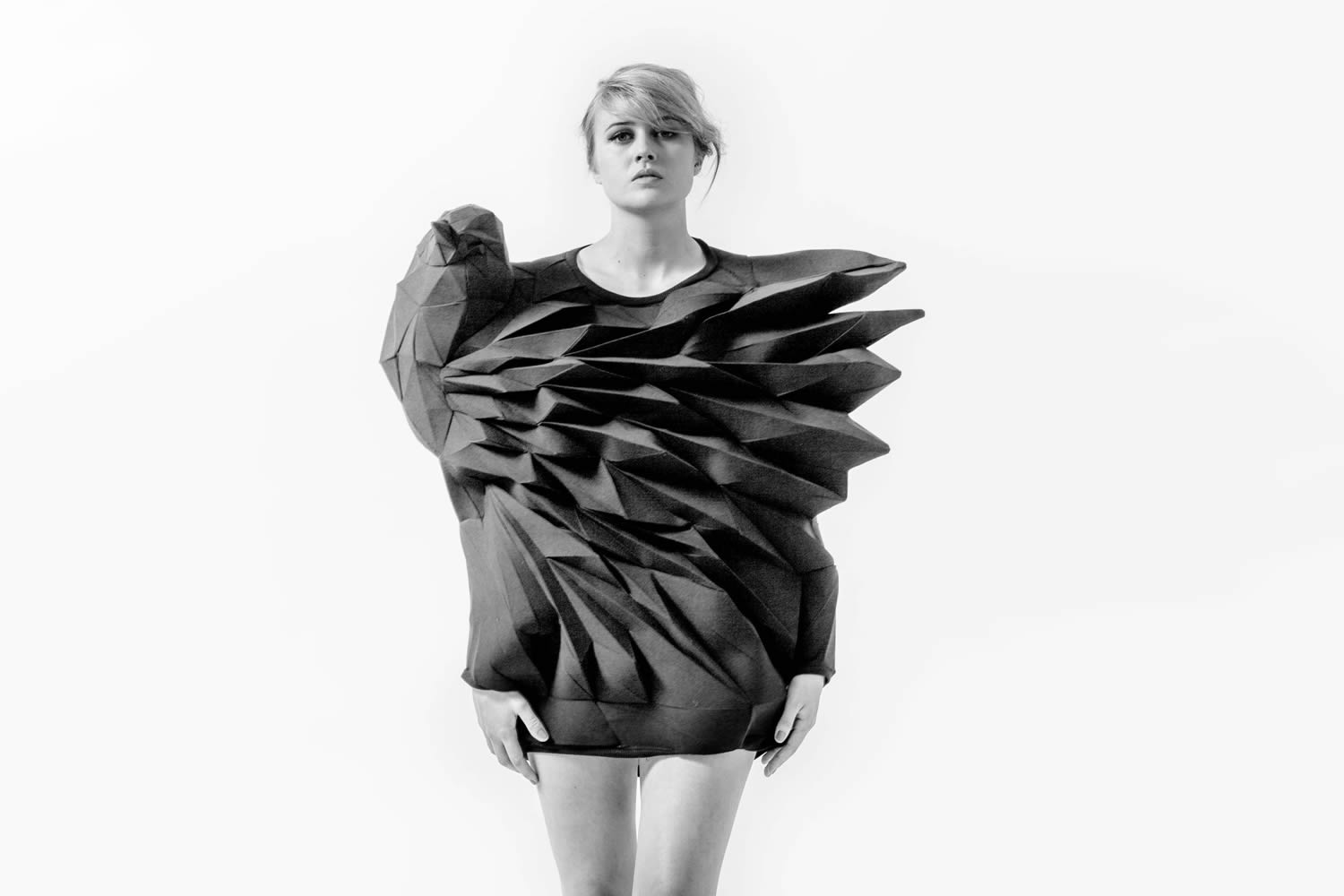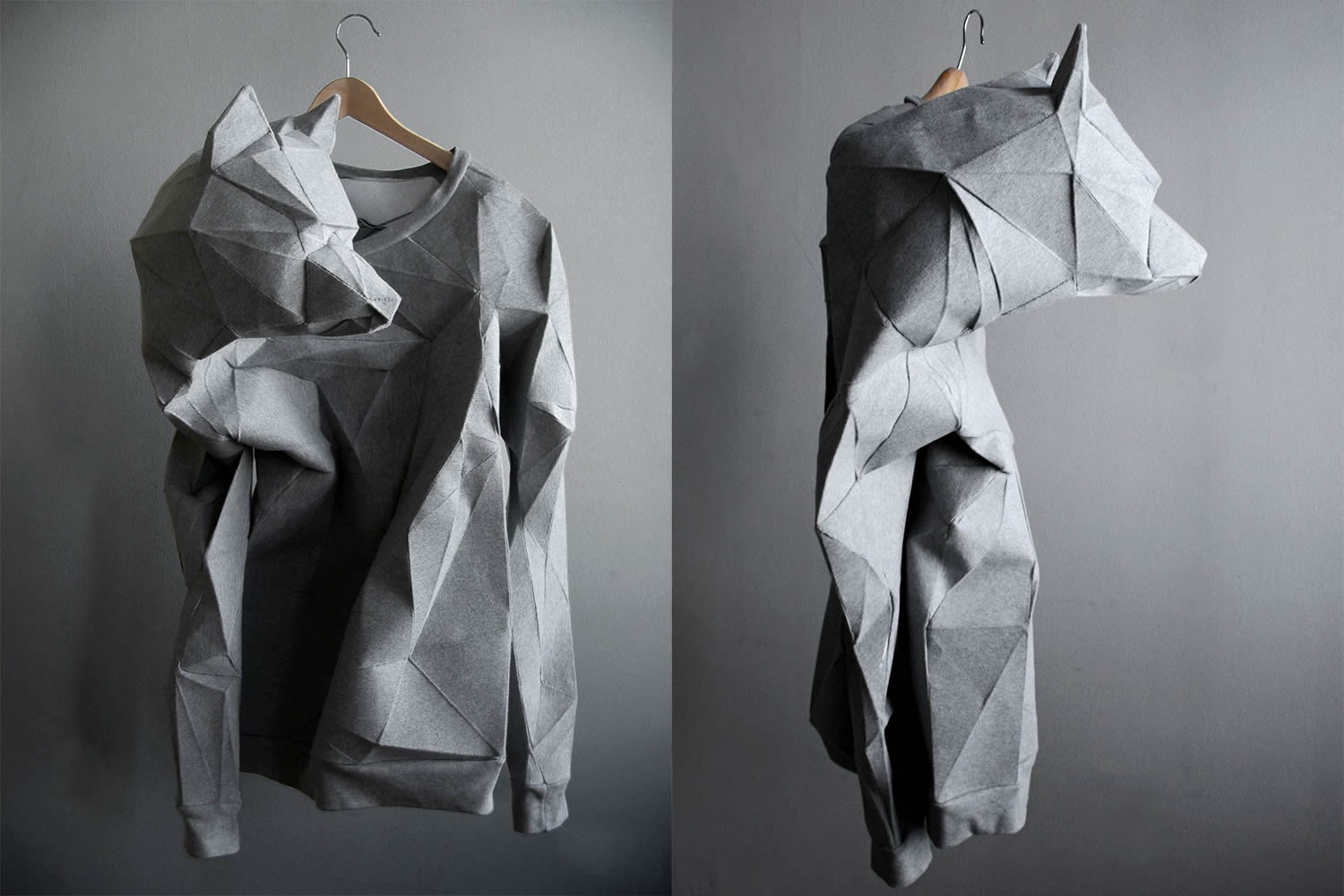 The goal of "The T/Shirt Issue" was to analyze the bridge of possibilities in digital pattern construction and fabrication.
Mashallah Design and Linda Kastowski
Originated by a set of Berlin-based creatives Mashallah Design and Linda Kastowski, "The T/Shirt Issue" was an interdisciplinary art and fashion collective that used 3D design to create distinctive garments. The duo started the project to create a shirt without the use of the acclaimed 3D printing, a concept more along the lines of 3D digital sculpting generating a personalized shirt to an individual's body frame. "The T/Shirt Issue" used three people who were digitally scanned. The scan was then put into a 3D file linking the biographical memory into a digital twin of each person's body, generating a 1 of 1 garment.
Images © respective designers, fashion houses, owners.
Webography:
1. "Junya Watanbe." Wikipedia. Retrieved on January 7, 2016.
2. Fitoussi, Tali. "Issey Miyake, the textile innovator." Clausette.
 Retrieved on January 7, 2016.