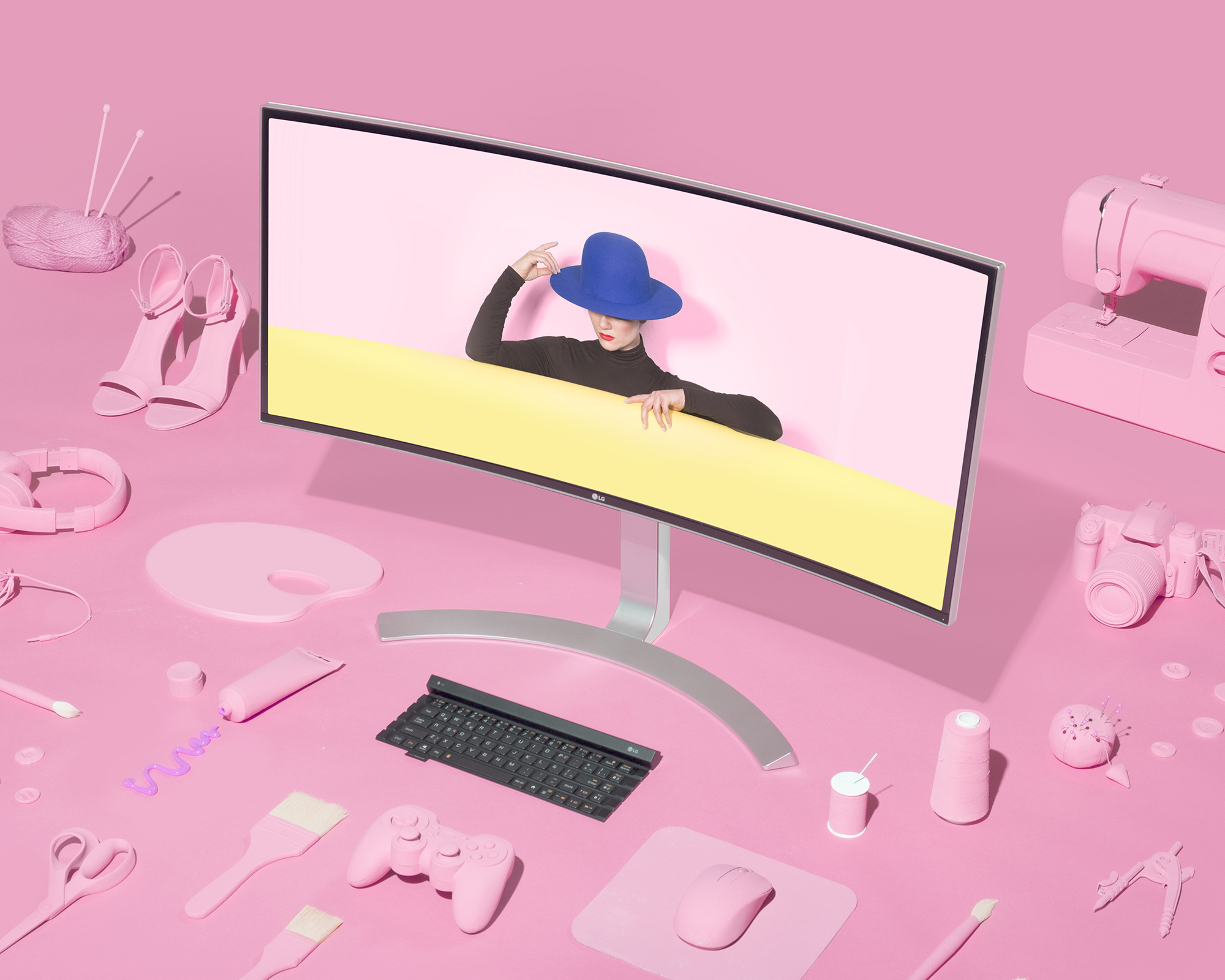 The digital nomad might be en vogue—after all, what's more enticing than traveling the world with your laptop? But, this romantic idea comes with one big drawback. You're probably working on a small screen. And whether you realize it or not, you're less productive because of it.
With a 13 or even a 15-inch laptop, your applications are fighting for valuable screen real estate. It's hard to manage all the browser windows, design applications, and Skype calls without having to constantly shuffle back and forth. Distraction sets in and it's hard to get into the work-time groove. There is, however, a remedy to this problem: a large monitor. In a study completed by the University of Utah, participants who used a large monitor worked more efficiently—up to 52% faster. Just think: that's an average of 2.5 hours a day that you'd get back. With LG UltraWide Monitor 34UC98, you can make this productivity hack a reality. Thanks to its extended screen, all of your work will be front and center. No more shuffling, just streamlined and easy.
Above: "Curve and Create" by Littledrill featuring LG UltraWide Monitor 34UC98.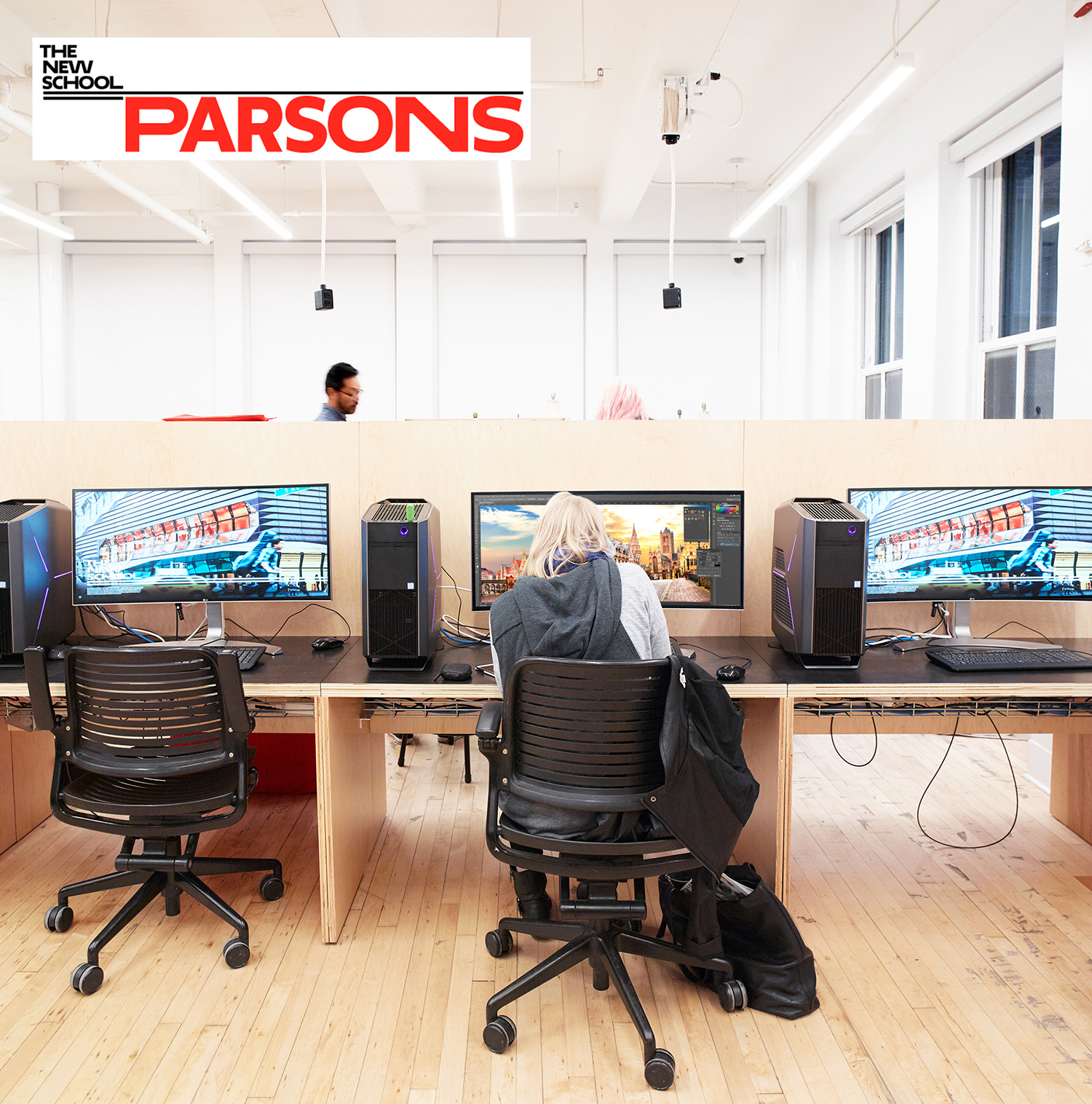 The students in the Parsons Making Center are innovating with the LG UltraWide Monitors.
LG x Parsons
A monitor is an investment. Although we regularly see seasoned creative professionals with massive displays and enviable work spaces, they're not the only ones that can benefit from it. Recognizing the value that it has to students, LG has created the "LG UltraWide Academy Sponsorship Program" that provides design schools with these monitors. In supporting these young people, they're helping them to realize their visions and innovate.
The New School's Parsons School for Design in New York City is the latest recipient in this unique partnership. They now boast a hi-tech computer lab that has new LG 34″ Class 21:9 UltraWide Monitors. Aside from their large size and 14 multi-tasking options, the device is focused on color calibration and accuracy—something that's vital when you're trying to go from digital designs to printed matter. It's easy to make tweaks to these types of settings with On-Screen Control.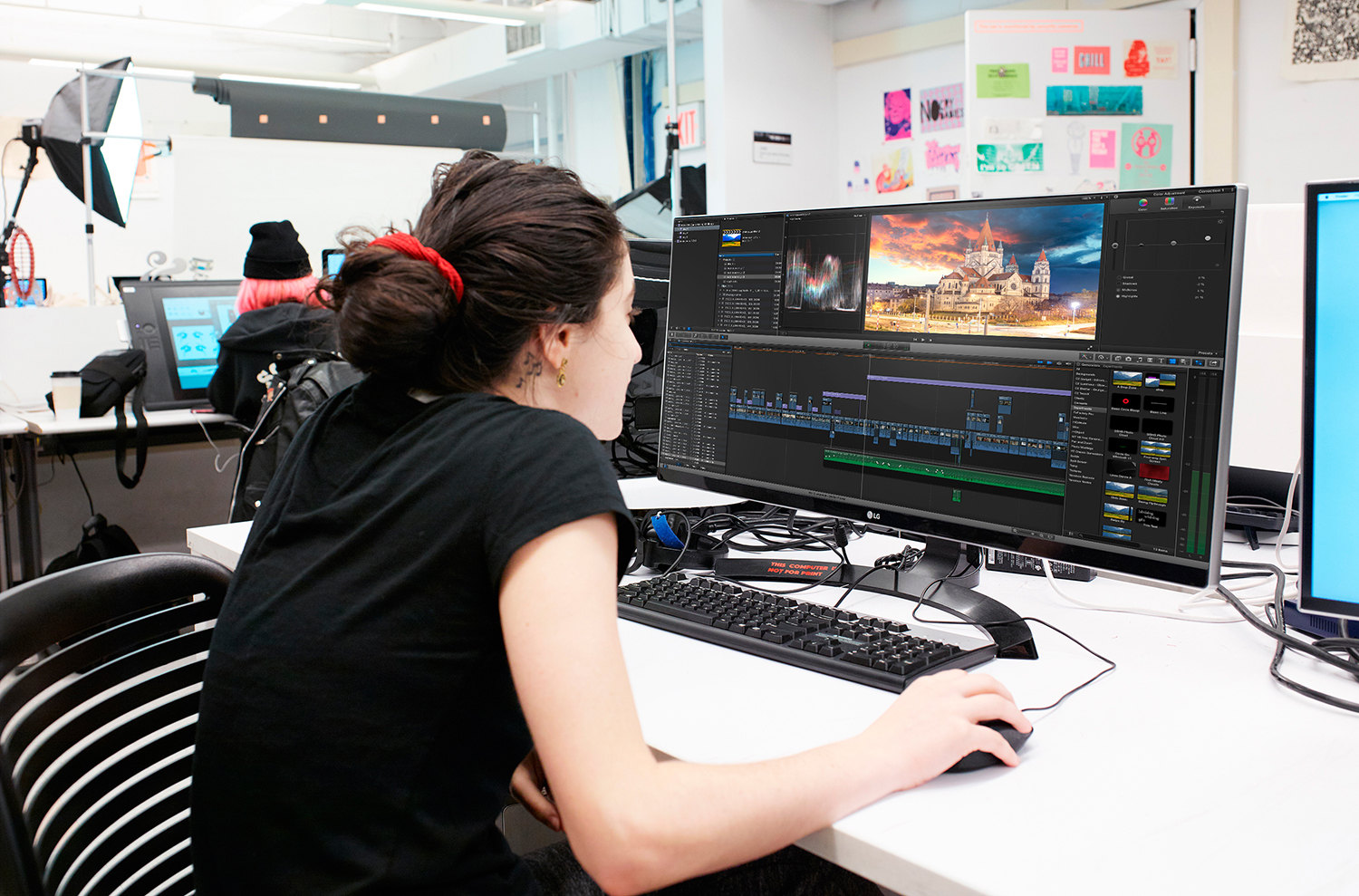 Large screens mean more room for all your application windows.
Bigger Screens, Better Efficiency
Parsons' Making Center is dedicated to "fostering a new generation of creators," and the large screens support students in their quest to change how things are made. The Center is a combination of digital tools, 3D printing machines, a ceramics "wet lab," as well as spaces built for collaboration.  They recognize that interdisciplinary working is the key to innovation—once a product is built on the computer, physically producing and testing it is vital to the design process.
With their LG 34″ Class 21:9 UltraWide Monitors, students can work more efficiently. Everything is laid out on one screen, and seeing everything together undoubtedly sparks connections that they wouldn't get by toggling from one application window to another. It's teaching them good habits for once they get out of school, and showing the value of good equipment in creative careers.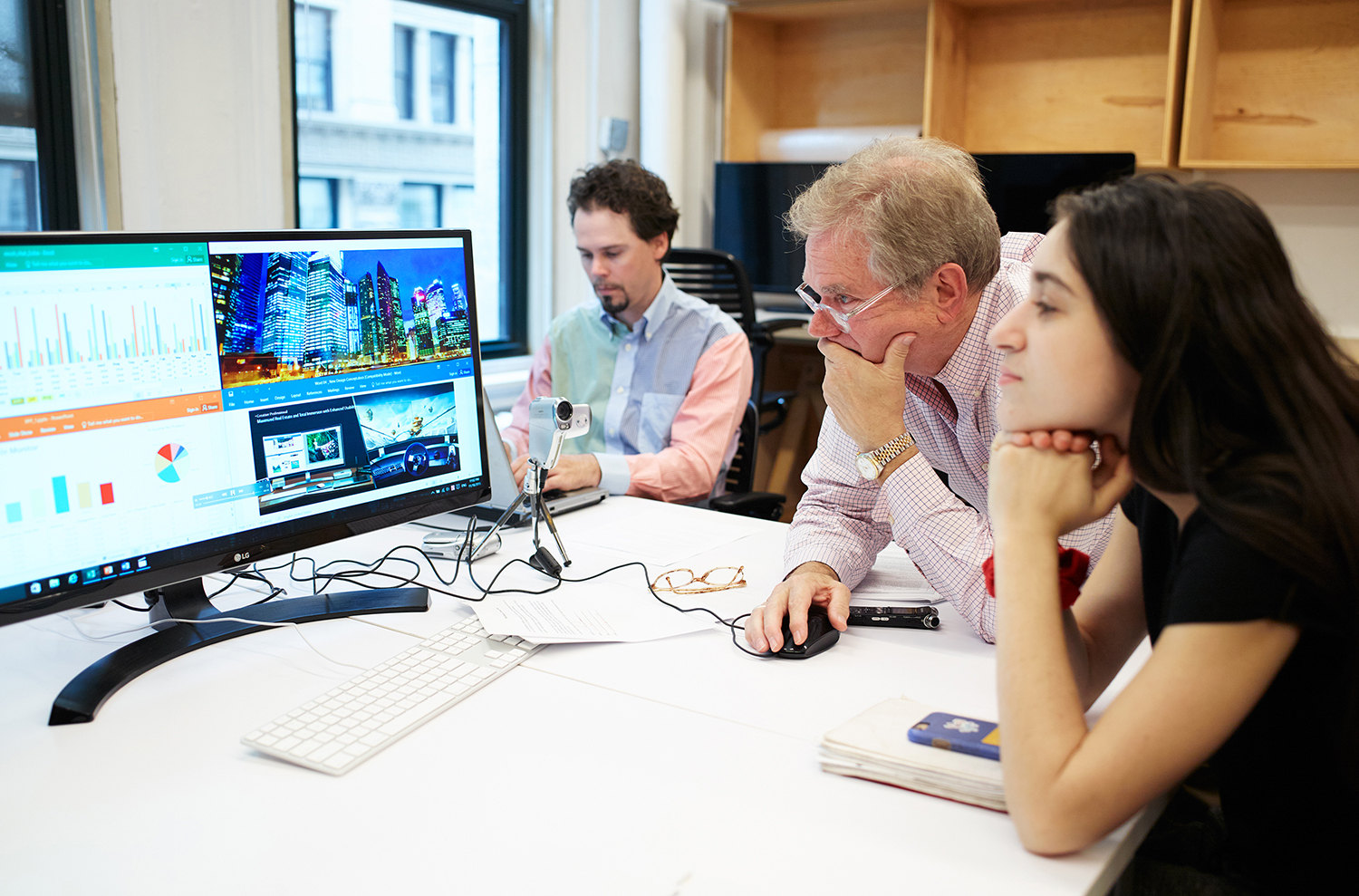 The extended display is a hit with students at Parsons.
Students Say Multitasking is Easier
After having the LG UltraWide Monitor in the Making Center, students could already see a difference in their productivity. This is thanks, in part, to the extended display. "It's very wide and makes it easy to 3D model things or use Adobe Creative Suite," Lorriane, a Product Design student says, "the screen's big enough to accommodate all the panels." And as Joe, an illustration alumni, points out, it makes all the difference. "The monitor is basically the new drawing board, the color correction and what you see on screen should be exactly what you printed."
We're increasingly immersed in technology—just look at virtual reality. The curve screen provides a similar effect.
21:9 Monitor is the Future of Screens
For those of us who work at a desk or in a studio, it's important—now more than ever—that we're comfortable. The days of craning our necks should be gone. With the 21:9 monitor, the ergonomic curved screen surrounds you and immerses you in a creative world.
But, a computer shouldn't be all about work. Sometimes you've gotta relax—and the LG UltraWide is ready for that. It has game mode specifically meant for making your video game experience amazing. So whether you're working or playing, enjoy the best picture possible.
Images © LG Electronics.
SPONSORED POST