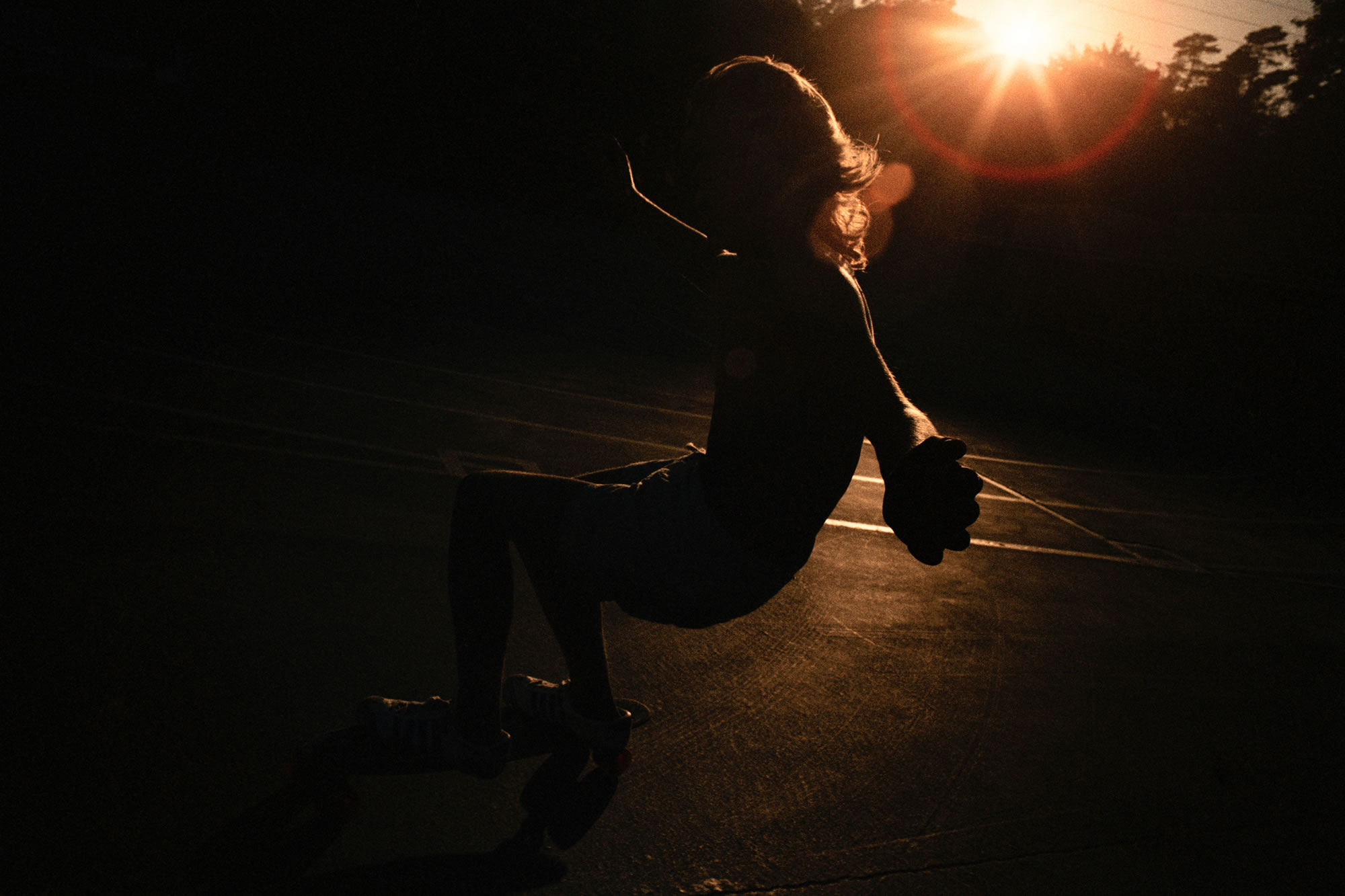 Light is an integral part of photography, in both a technical and creative sense.
Illumination has a dramatic effect on how we interpret a photograph. Even the slightest change in its tone can alter a mood to feel warm and nostalgic, or on the conversely, cold and dark. This powerful ability enhances the themes within a composition by acting as its own character. It shows us things and reveals itself in ways that wouldn't be possible through a person, place, or thing. Light can be everywhere or it can be nowhere in the blink of an eye—making it both an alluring yet unpredictable force.
As part of our partnership with Ello, we have continued to select talented artists from their photography network. The creatives presented here use light in unique yet equally-as-interesting ways. Hugh Holland, for instance, plays with strong lighting sources—a vibrant flood of illumination as well as complete darkness with a solitary spotlight. Check out the other inventive ways that photographers have dealt with light, below.
Above: In the 1970s, Hugh Holland spent three years photographing skateboarders.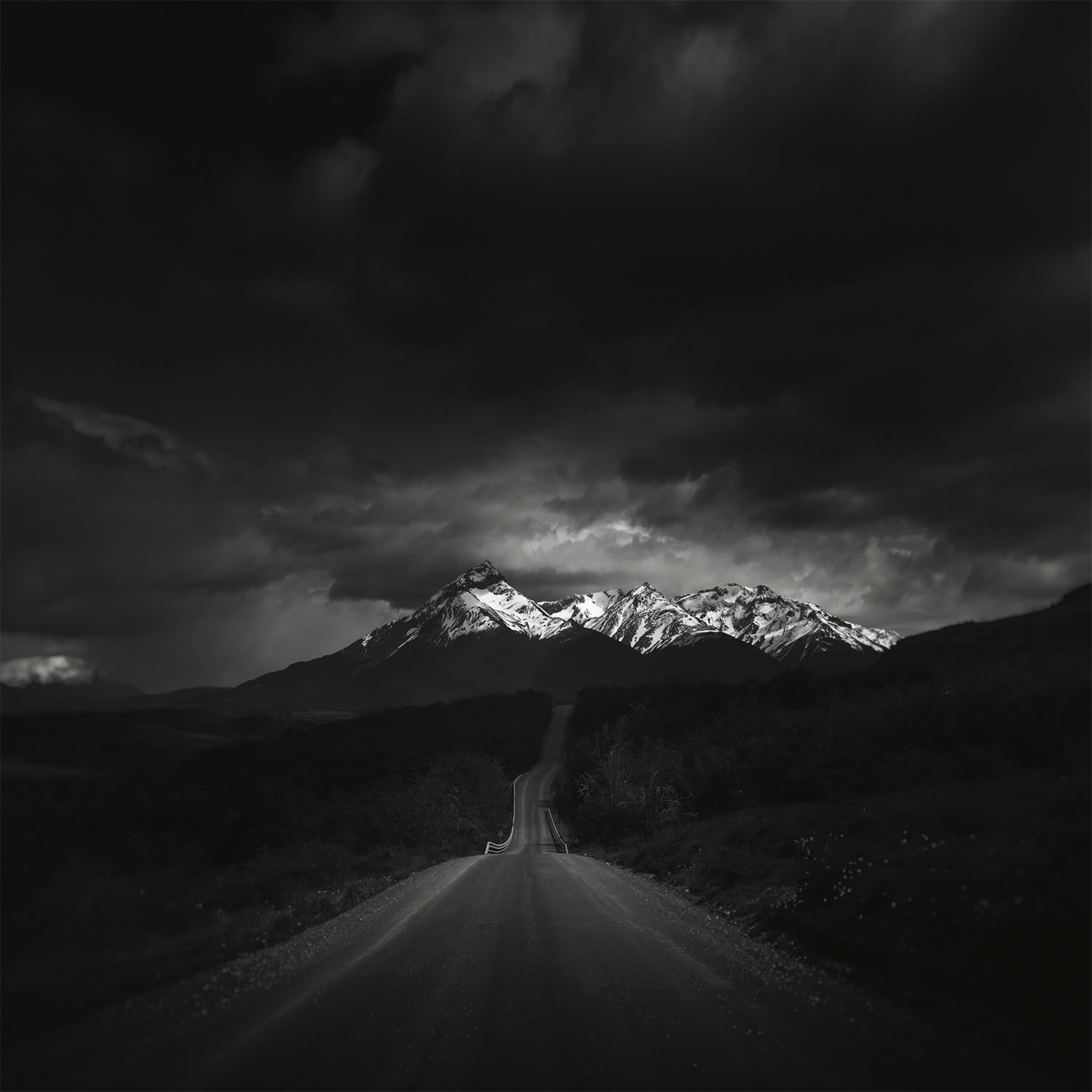 This photo is from Andy Lee's series called "Patagonia Dreaming."
Andy Lee
Andy Lee has been taking pictures most of his life, but began seriously about 10 years ago. "I had an old Hasselblad film camera with me and between scenes I started to photograph everything around me," he reminisced. Since becoming hooked, he fuses medium-format photography with travel. Lee recently took a journey to Chile where he captured spectacular views of the breathtaking landscape. This particular shot is taken from the road, and he inquires from the viewer, "Where would your dream road trip be?"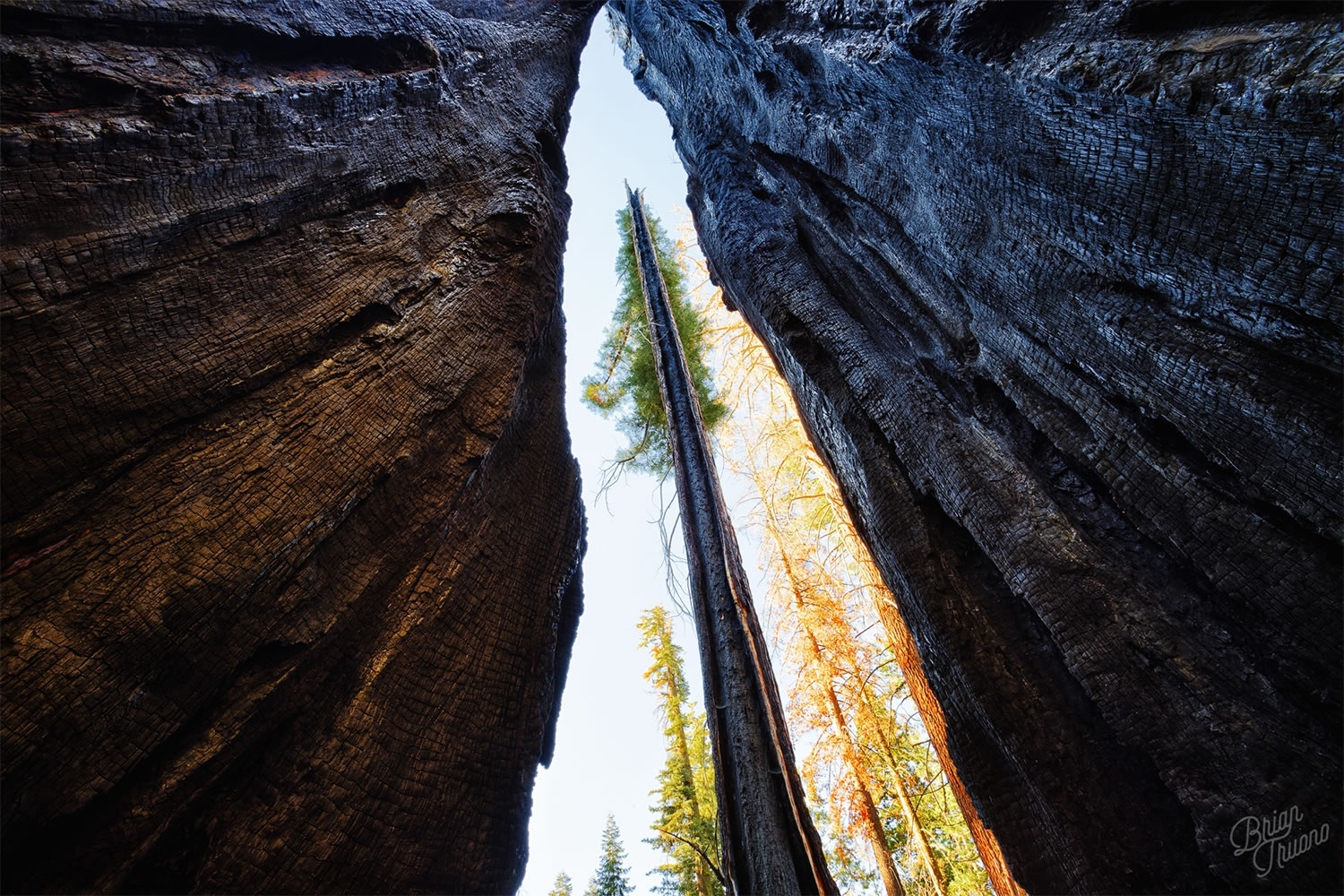 The burnt bark was found in Sequoia National Park, California.
Brian Truono
As light pours through tall trees—now stripped bare—their char isn't a sign of weakness, but strength. "The destructive nature of fire is no match for these Giant Sequoia trees," photographer Brian Truono writes. "Their bark has a unique property of resilience to the hot flames which occasionally sweep through the forest floor. This trick helps maintain a lifetime that spans thousand of years." This journey to Sequoia National Park in California is part of Truono and his wife's mission to visit all of the National Parks in the United States.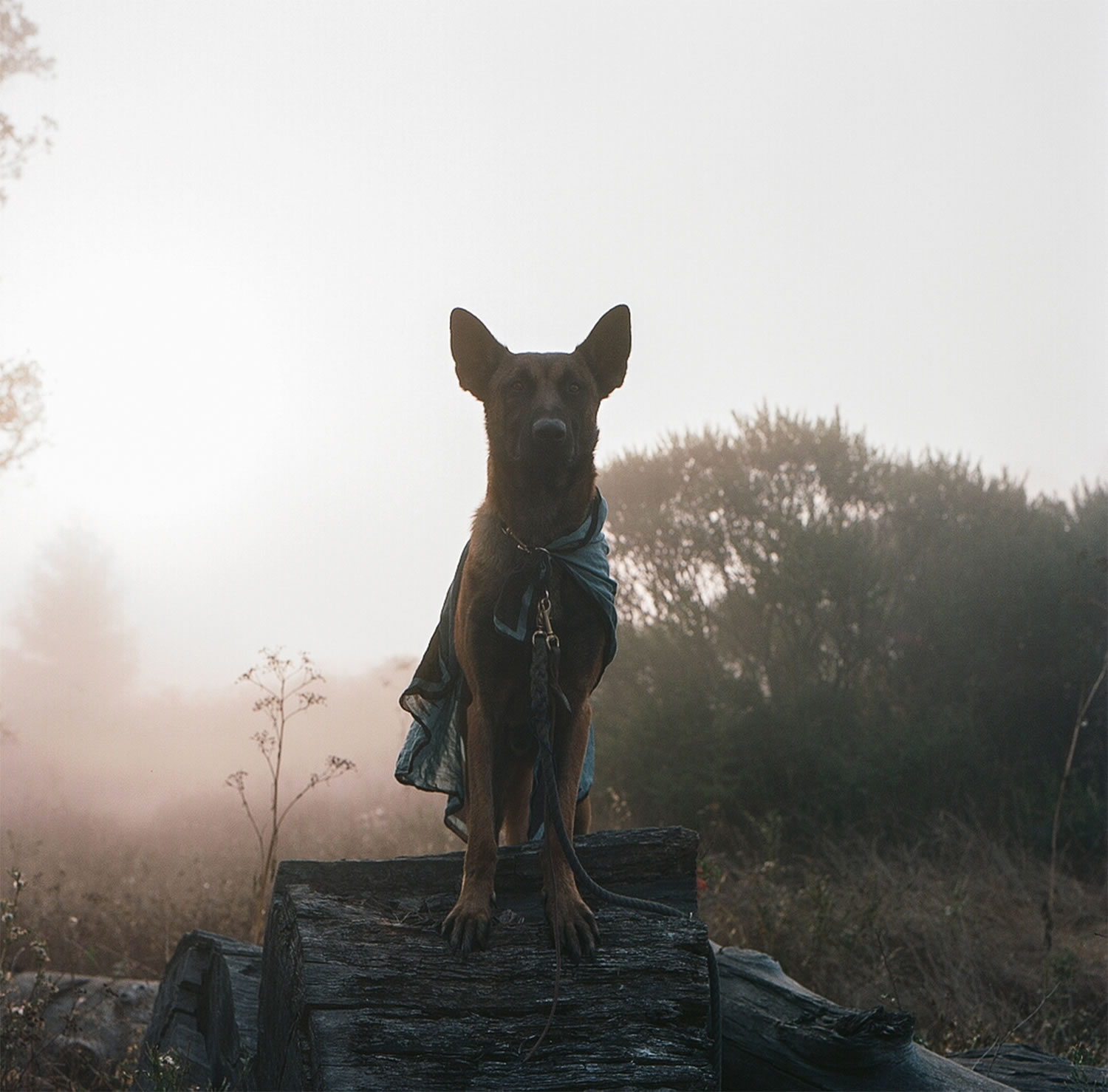 This dog makes an appearance in many of Tanja Baker's photos.
Tanja Baker
Tanja Baker is a dog trainer and walker as well as a photographer. The two seemingly disparate fields fit well together—life is the inspiration for her art—she snaps dreamy photos of her canine on walks. To capture them, her work is shot on film using a Hasselblad 501CM medium format camera.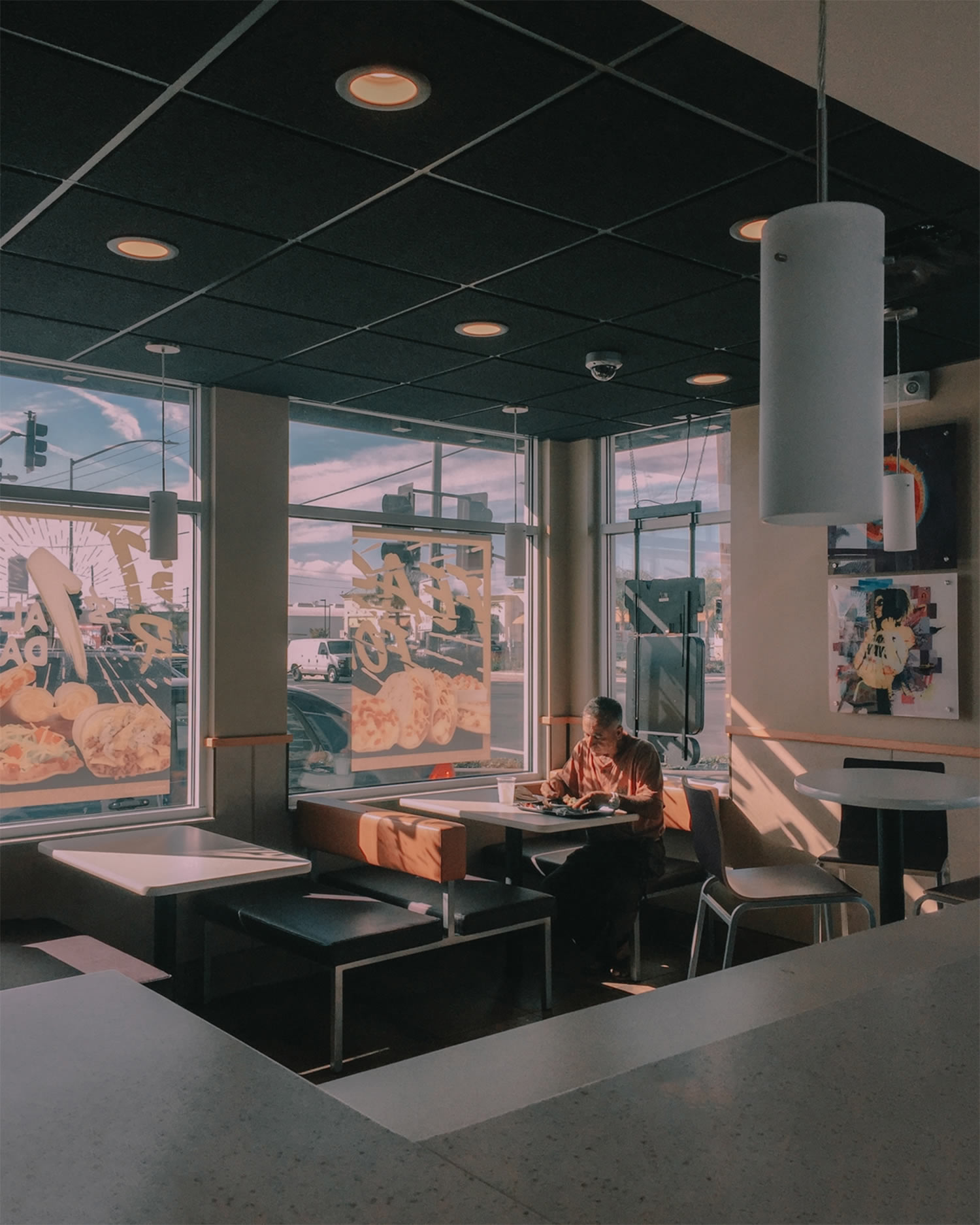 Evan Tetrault's seems to channel Edward Hopper.
Evan Tetrault
Realist painter Edward Hopper is known for his depictions of American life at the beginning and middle of the 20th century. In the same vein, photographer Evan Tetrault represents his version of modern life. This photo depicts a man alone eating at Taco Bell, with warm lighting and composition similar to the renowned artist.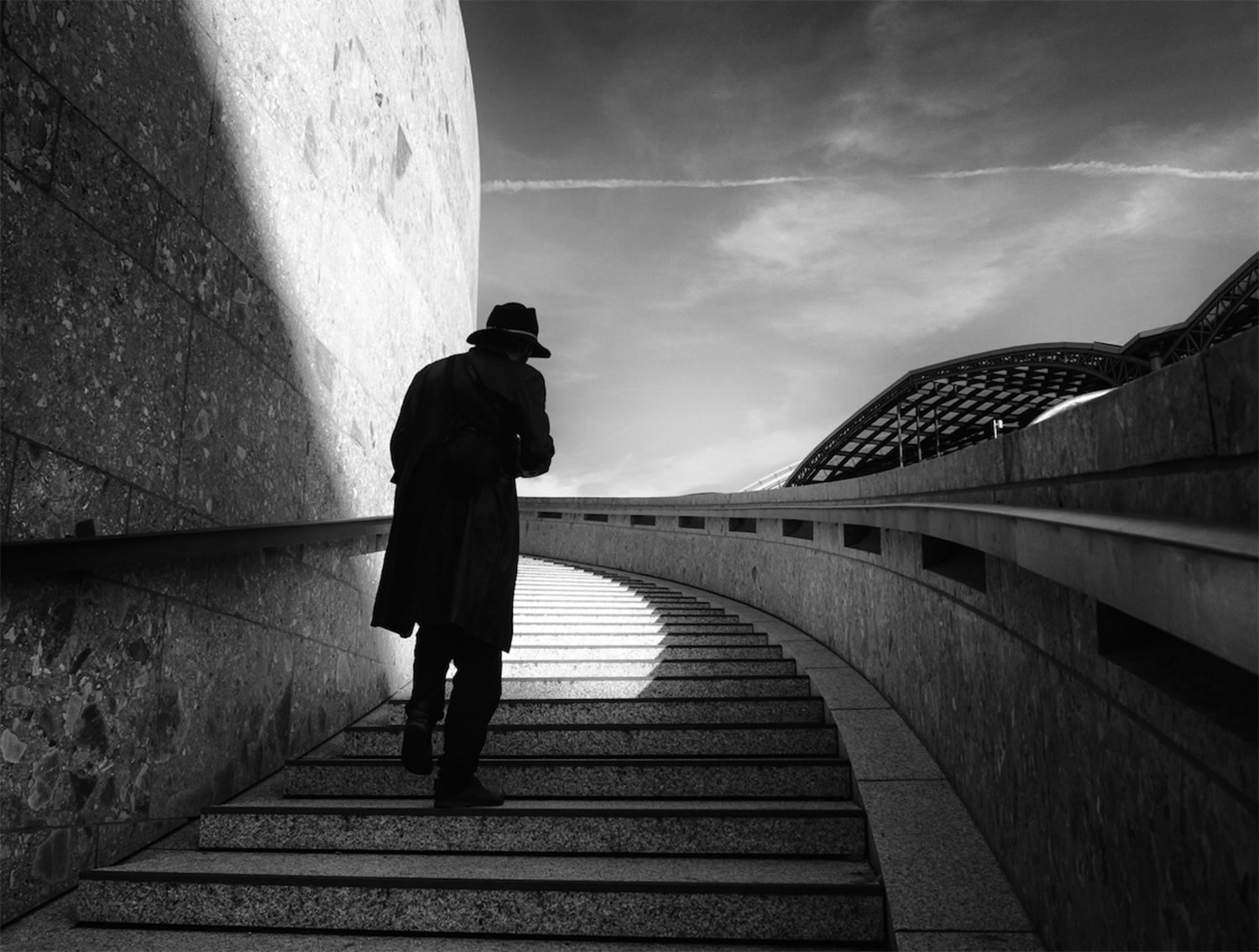 Through monochromatic imagery, the urban landscape becomes its own character.
Georgie Pauwels
"My biggest passions are travel and photography," Georgie Pauwels writes. Of all the types of photography, street photography is her favorite and the focus of much of Pauwel's work. Shooting in mostly black and white, the aesthetic choice adds an eeriness to the concrete landscape—heightened by Pauwel's description of the above scene: "[A] mysterious man on streets in Cologne, Germany."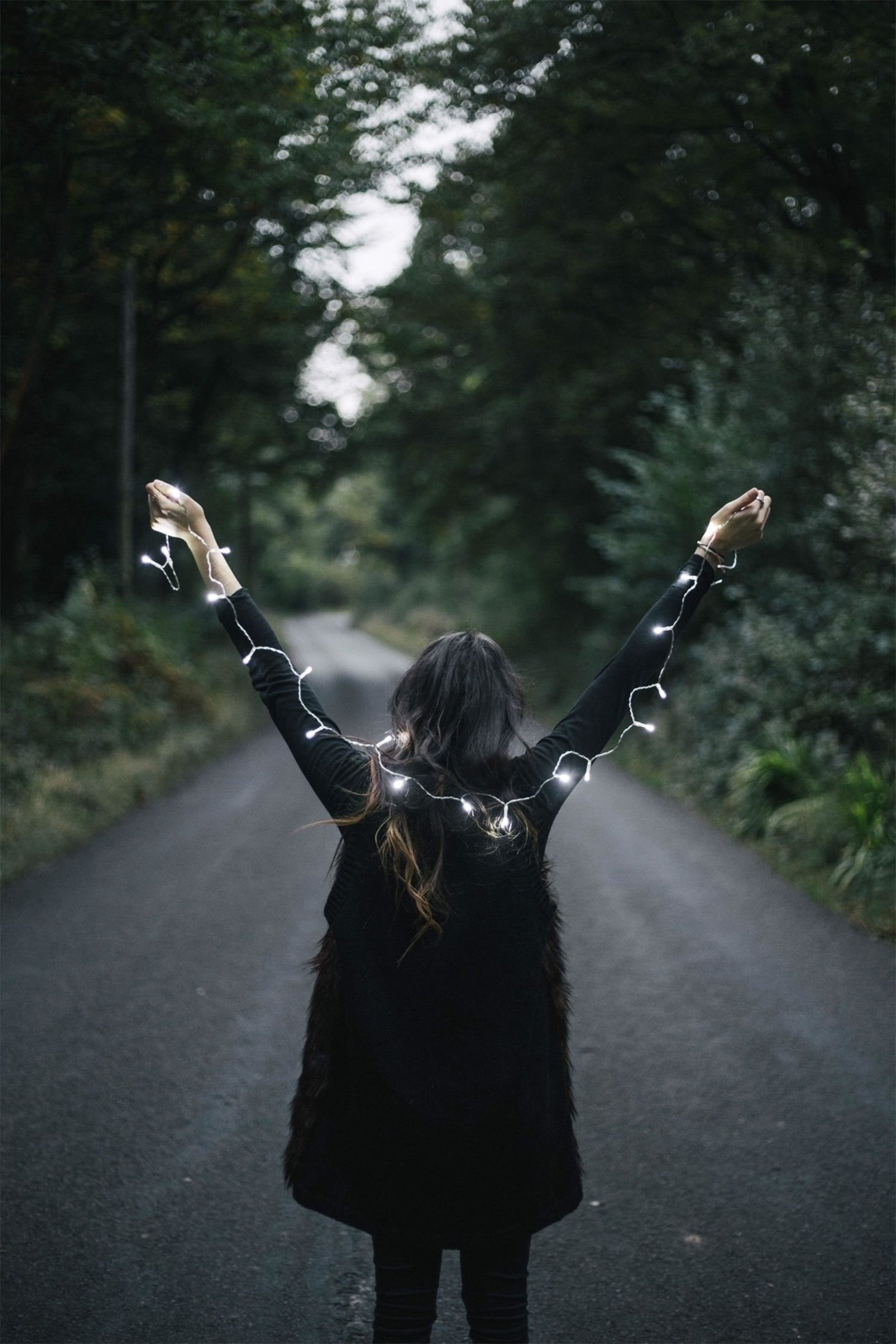 Dom Rees is an amateur photographer living in the UK.
Dom Rees
18-year-old Dom Rees includes this photo in his series called "Fairy Light Portraits," in which a string of lights dazzle like Tinkerbell. There's a feeling of hope inherent in this picture as the figure holds up the lights in an effort to face the future with her dreams and wishes there for everyone to see. It's vulnerable while brave.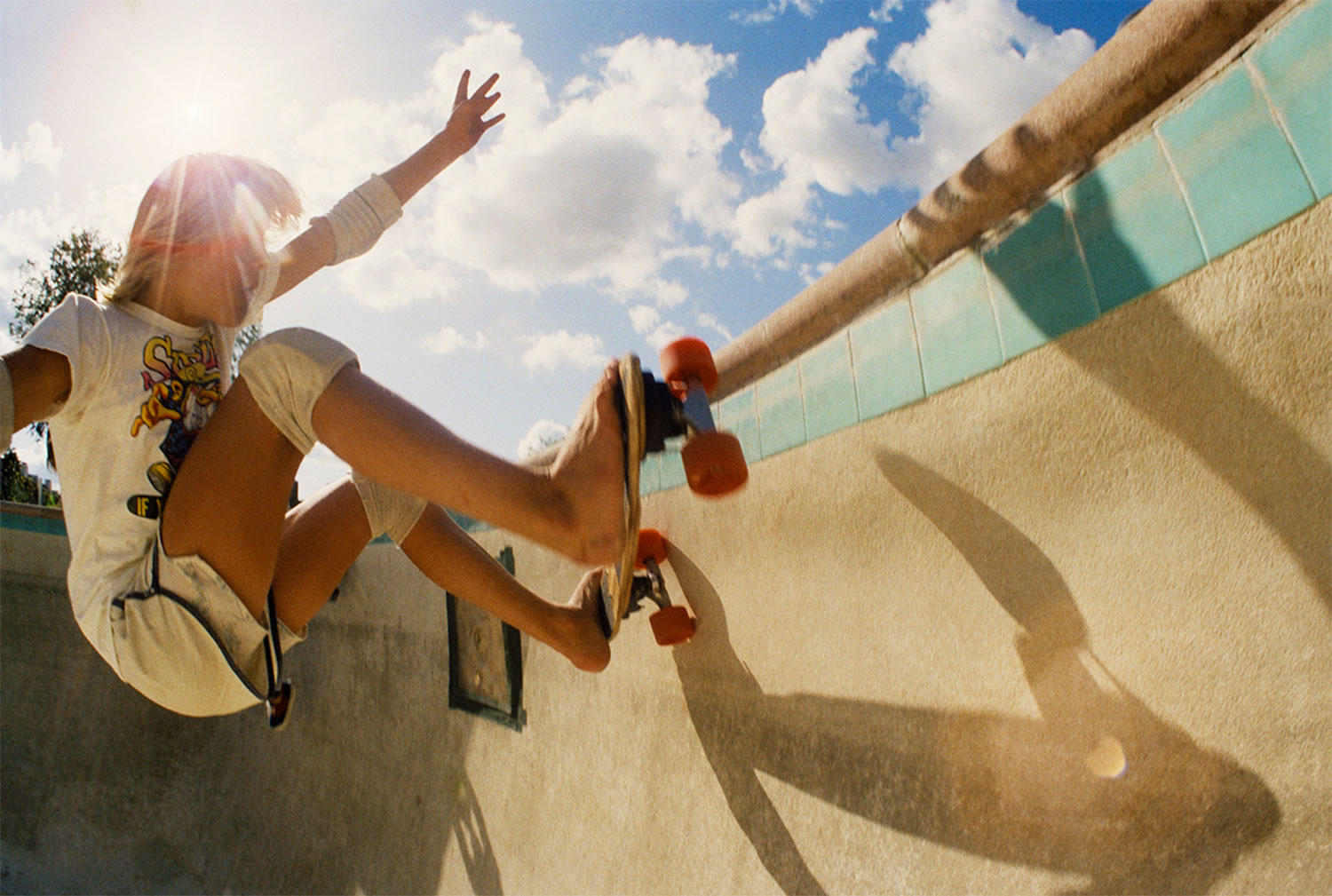 Hugh Holland captures sun-soaked skaters as they skillfully maneuver Los Angeles.
Hugh Holland
Hugh Holland spent a few years in the mid 1970s photographing skateboarders as they carved empty pools and asphalt streets. Fascinated by their gracefulness and athleticism, he focused his efforts just on the culture in Southern California. The images, which now appear in a book called "Locals Only" is a showcase of this then-emerging sport, before its explosion into the mainstream culture.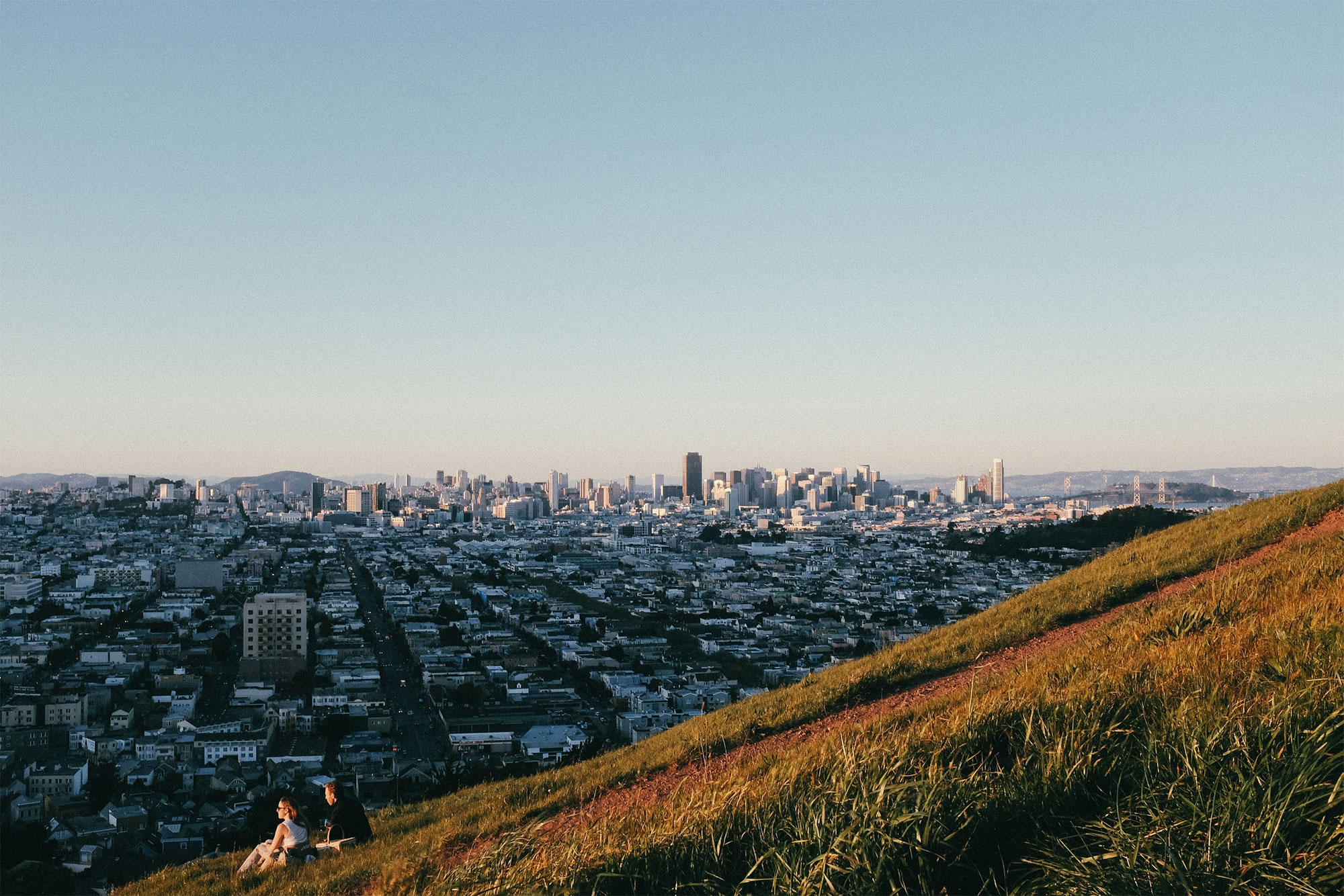 Israel Sundseth regularly uses his iPhone to shoot his images.
Israel Sundseth
Moving from Hugh Holland's Los Angeles-area photographs, "lapsed photographer turned UX+UI designer" Israel Sundseth captures the shaded valley in Northern California. The visual contrast between the warm greenish-yellow hill and the blue-gray city below feels especially poignant, the homes and businesses are shrouded in melancholy.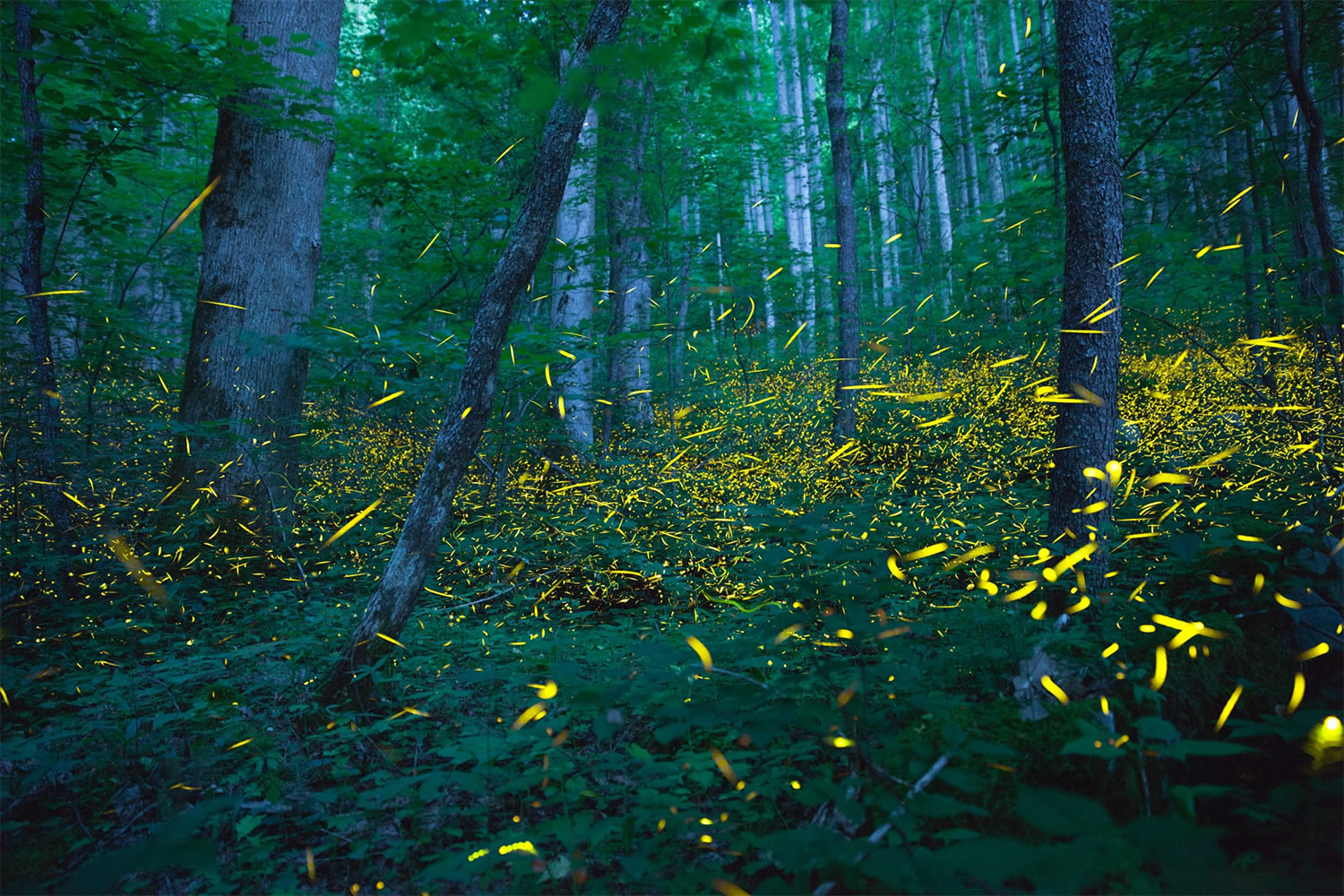 In addition to photography, Jack Hynes also captures video of the world.
Jack Hynes
Jack Hynes calls himself a "passionate wildlife filmmaker with a background in zoology," who shoots everything from fieldcraft to animal behavior. This fascination with nature is evident in his Ello feed, which reads like a love letter to travel and the outdoor environment. The above photography, described as "Fireflies in the Smokies," simultaneously displays the Earth's rich colors while showcasing its whimsical side as the sky flickers with the tiny insects.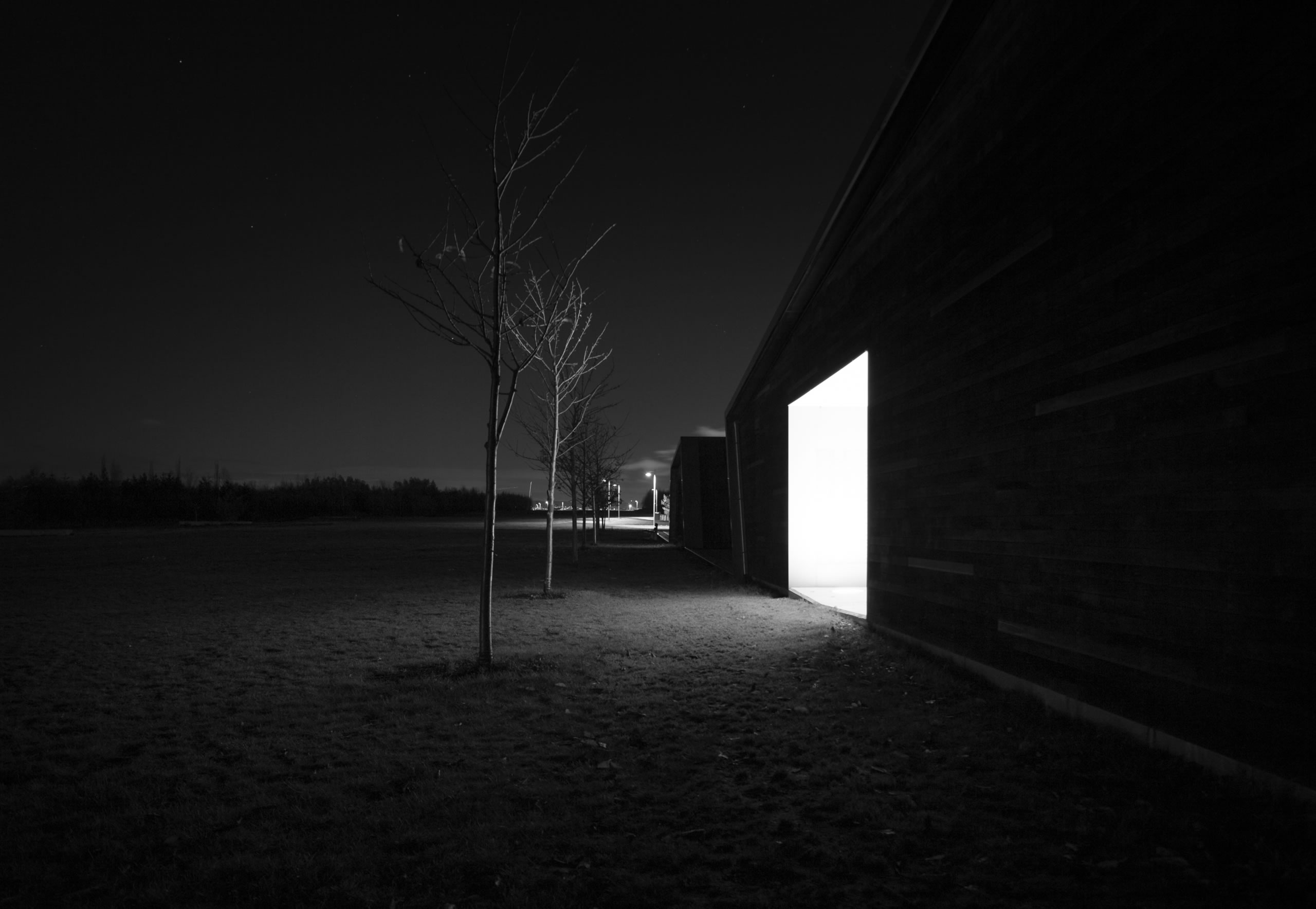 In the dark of night, artificial light draws us in.
Svein Nodrum
Artificial light feels like home—a soft glow on a cozy couch can draw you into its comforting embrace and remind you that in this moment, everything is okay. "Storøyodden" by Svein Nodrum conveys this entrancing illumination as the darkness engulfs the surrounding landscape. To escape from the shadows, the street lights are an unlikely but welcome haven.
Photos © respective artists.