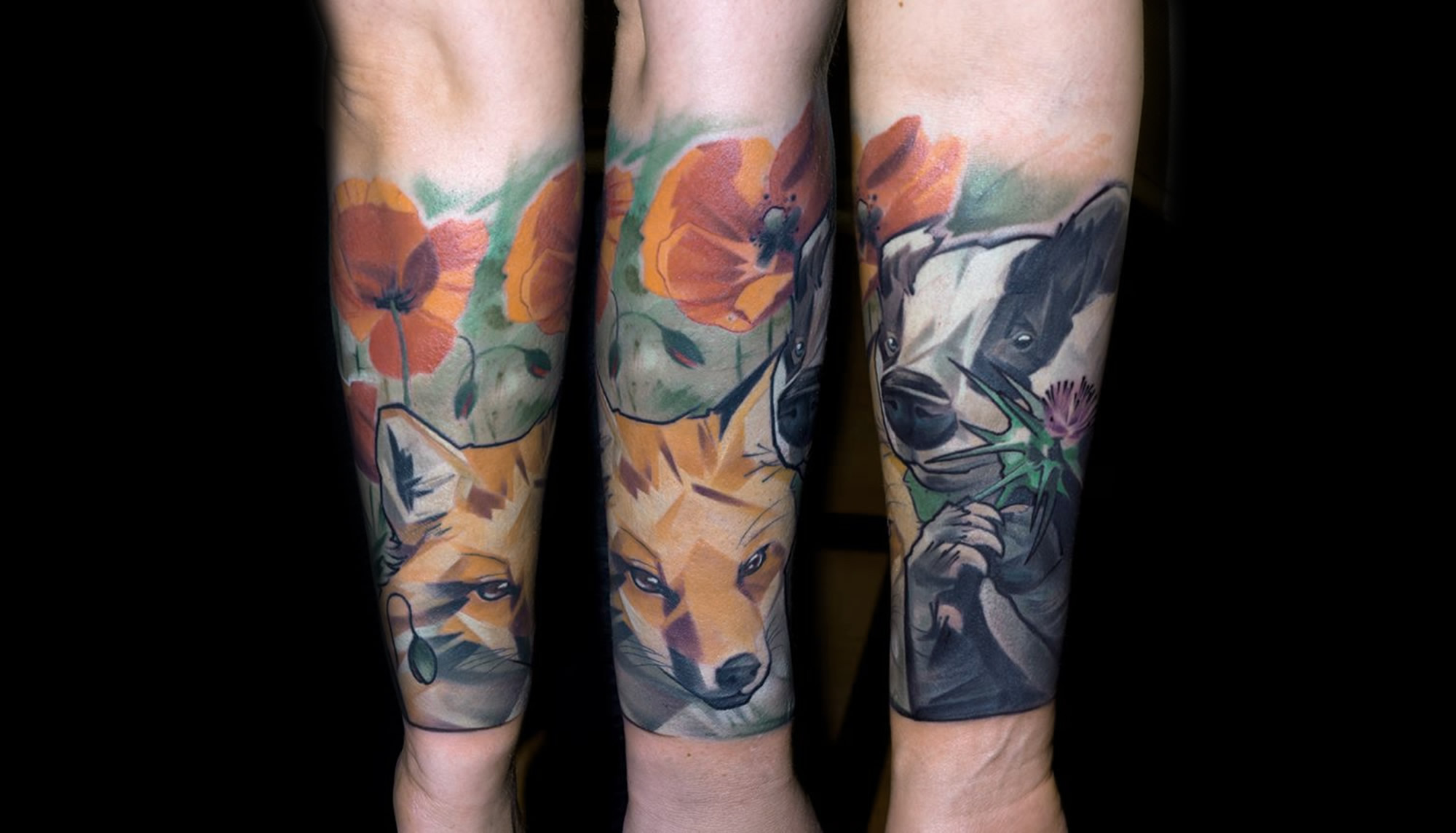 Budapest-based artist Matyas Halasz finds moments of splendor in his colorful tattoos. Inspired by the cosmos, many of his works incorporate the galaxy fused with people and animals. His subjects contain multitudes of stars, signifying that they are more than what's on their surface—their personalities and meanings are boundless.
While Halasz's tattoos often have a space theme, the artist does forgo it. There is still an element of brilliance, however, in a watercolor-style that highlights the beautiful colors of nature.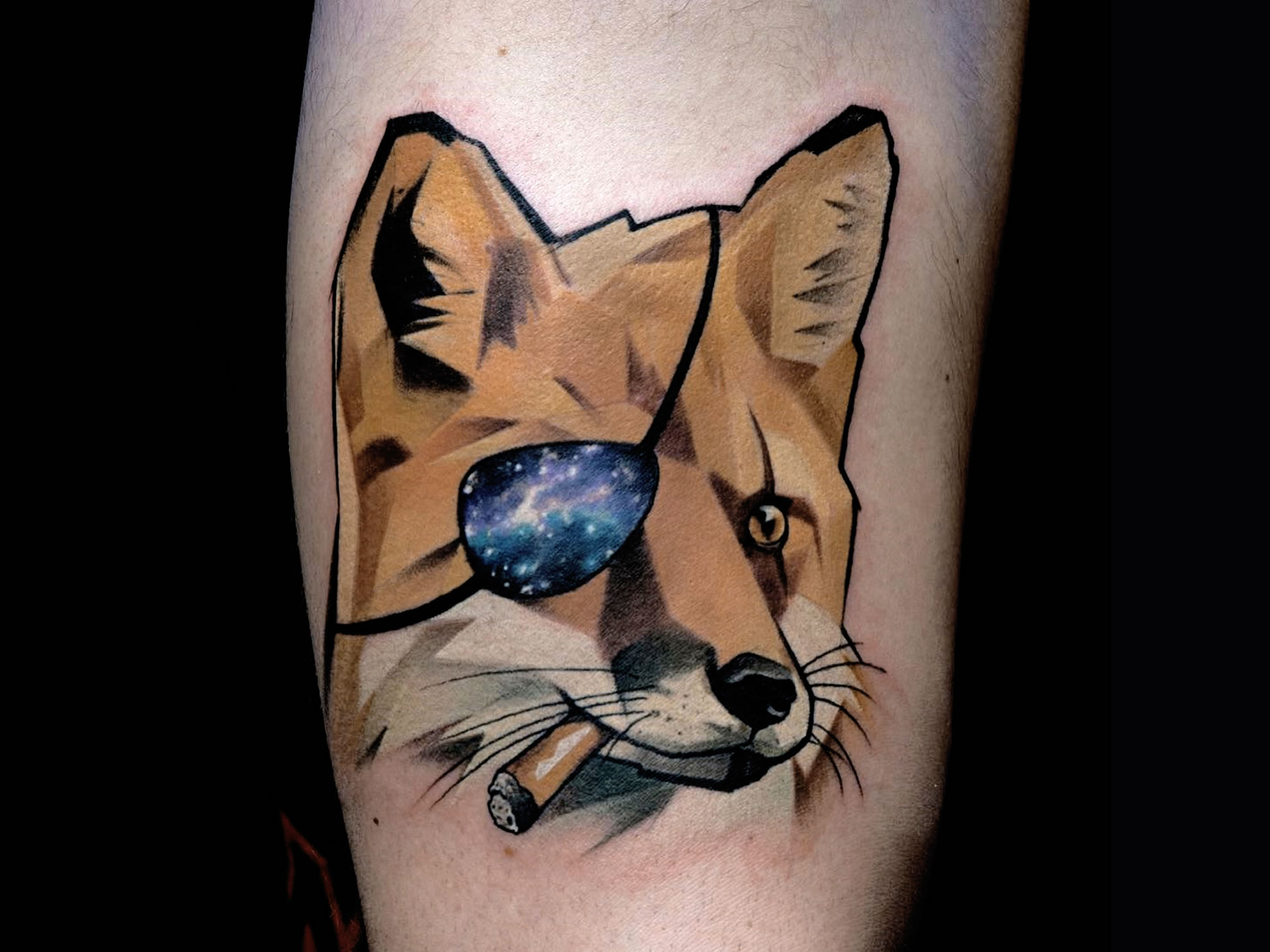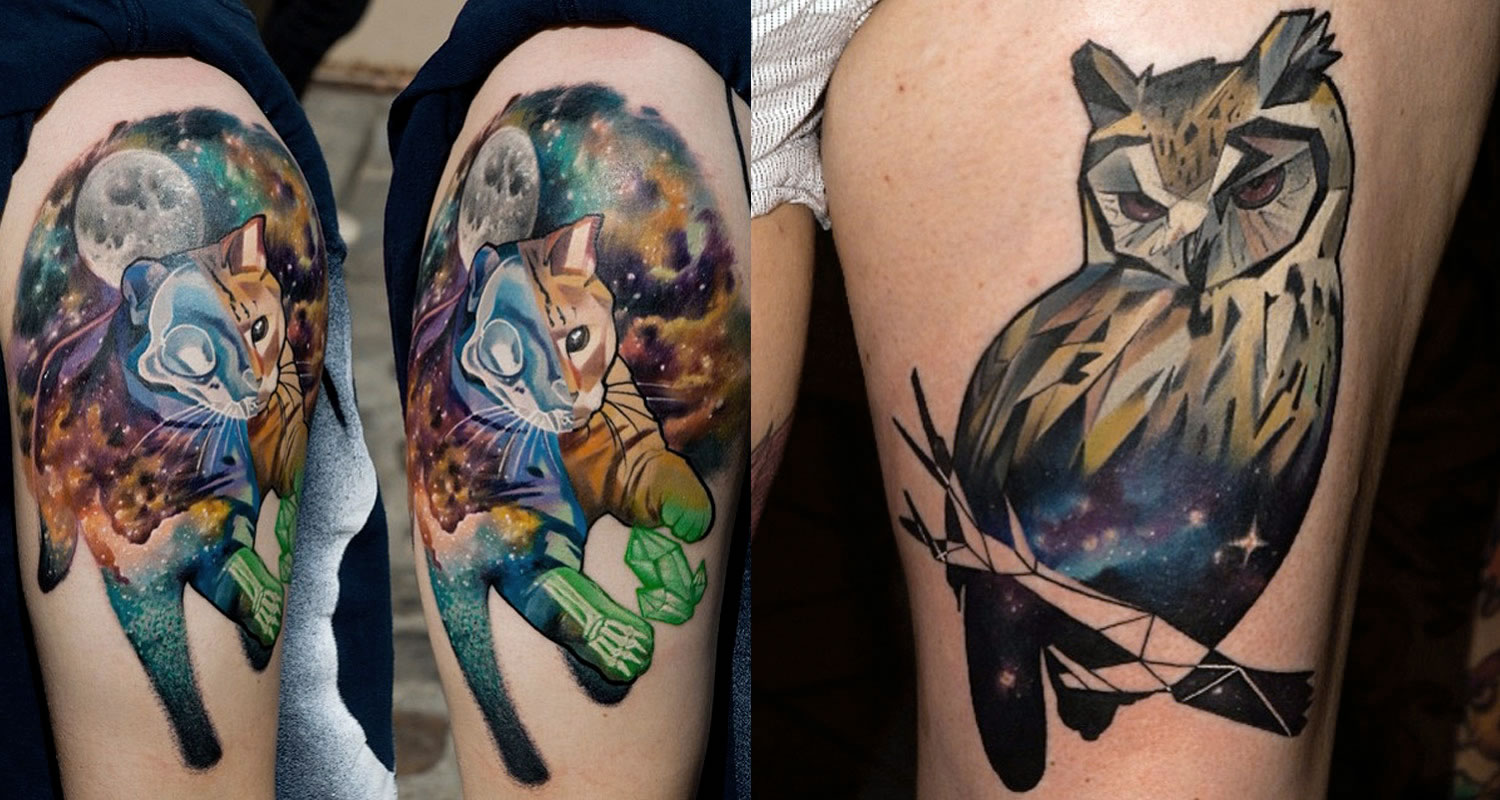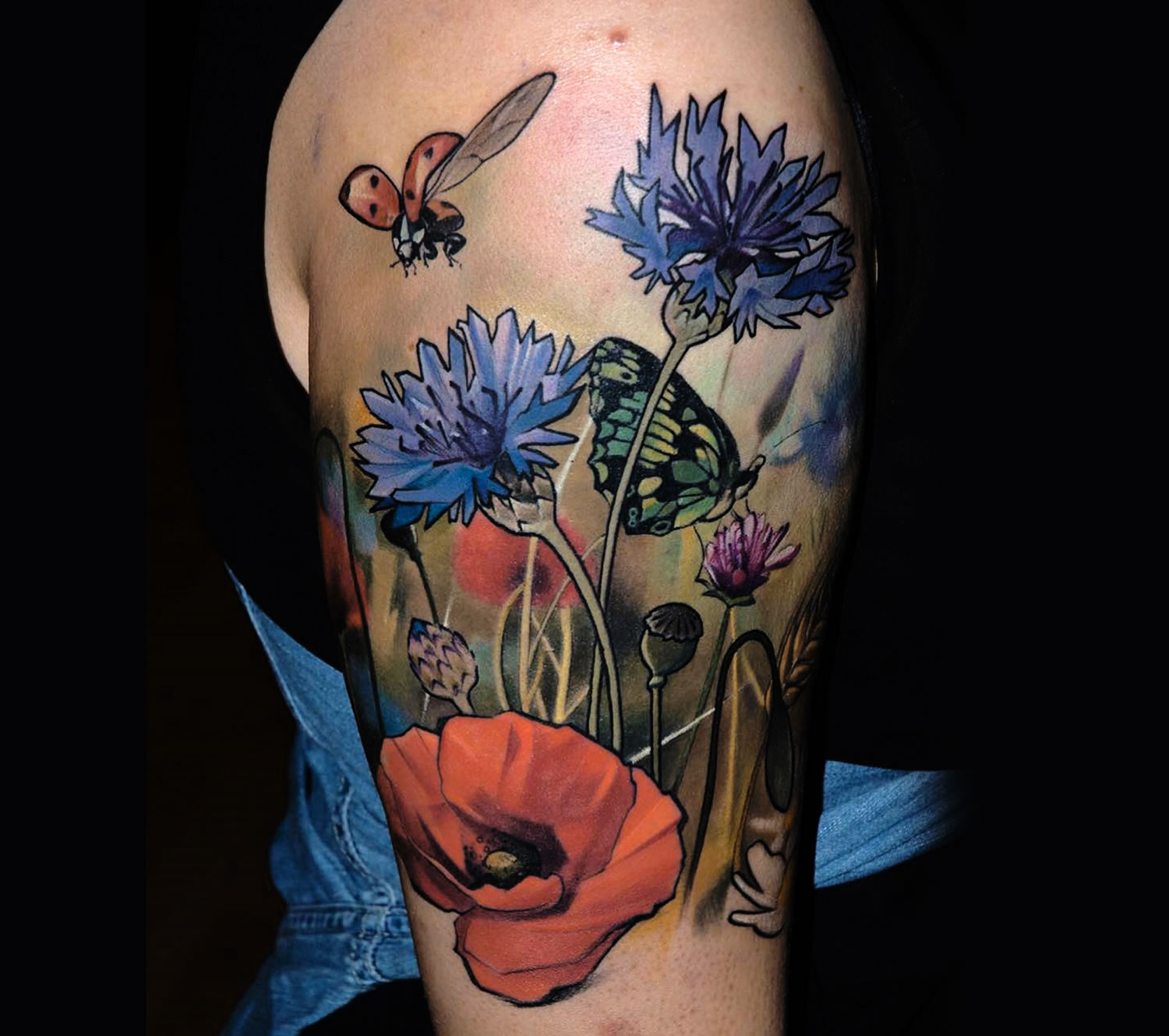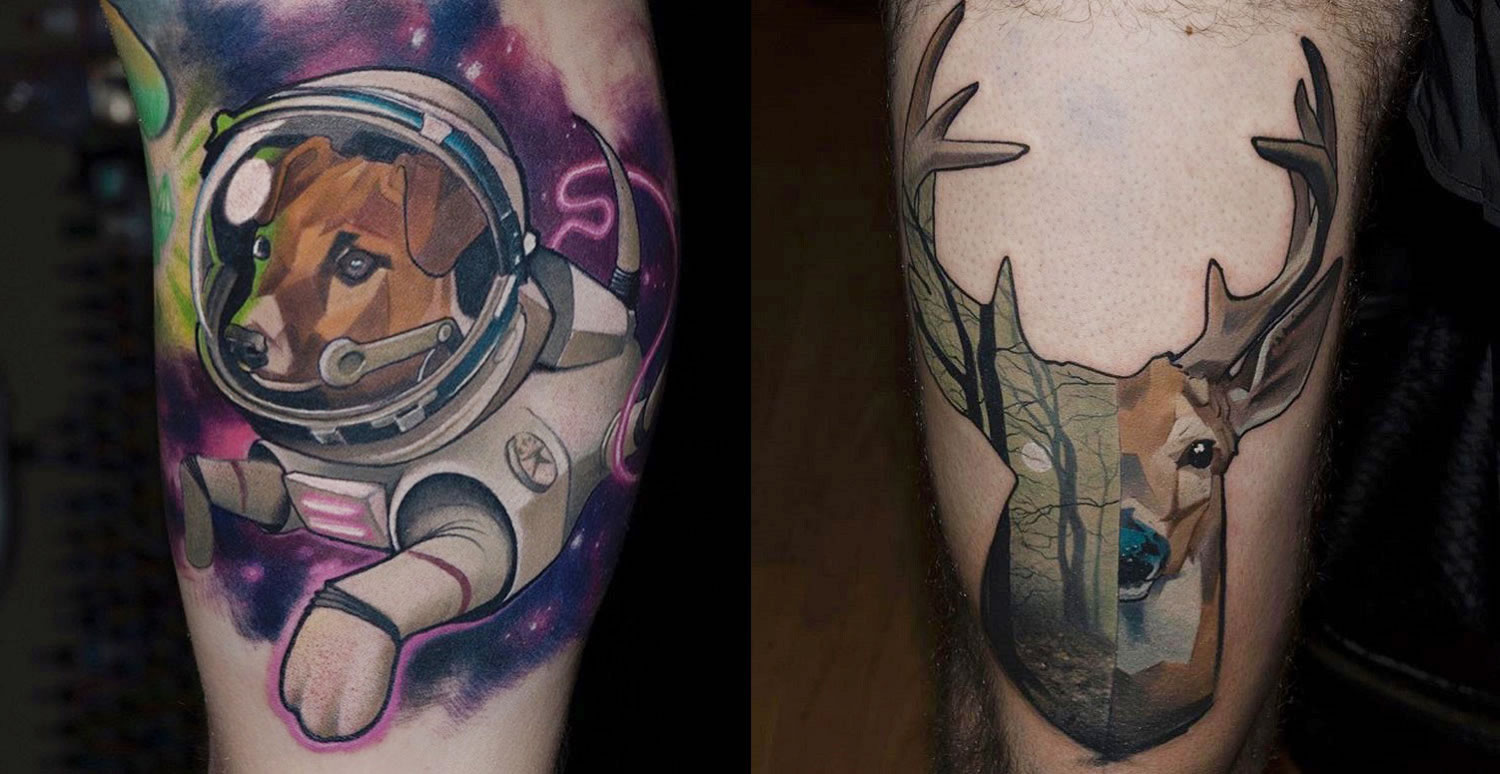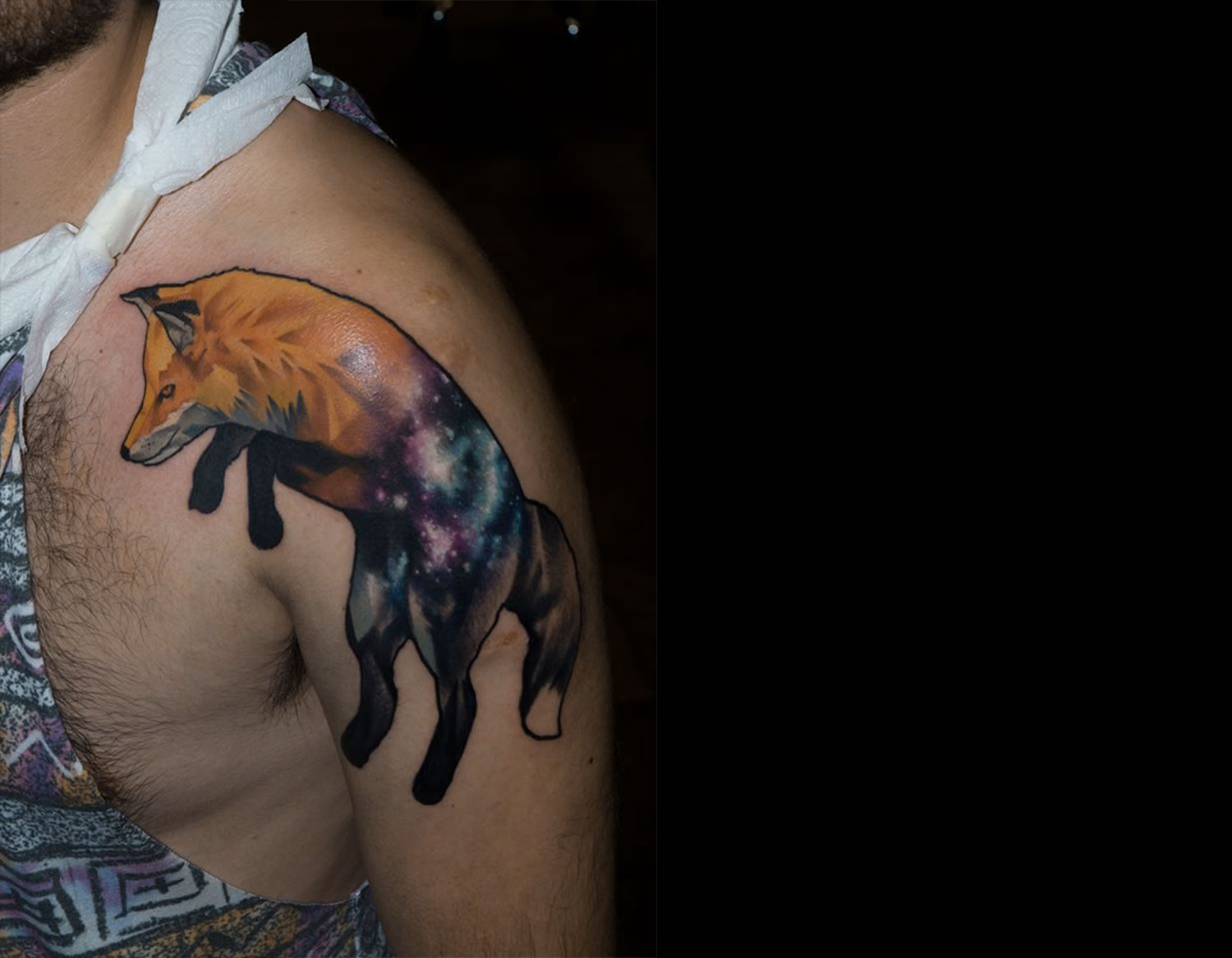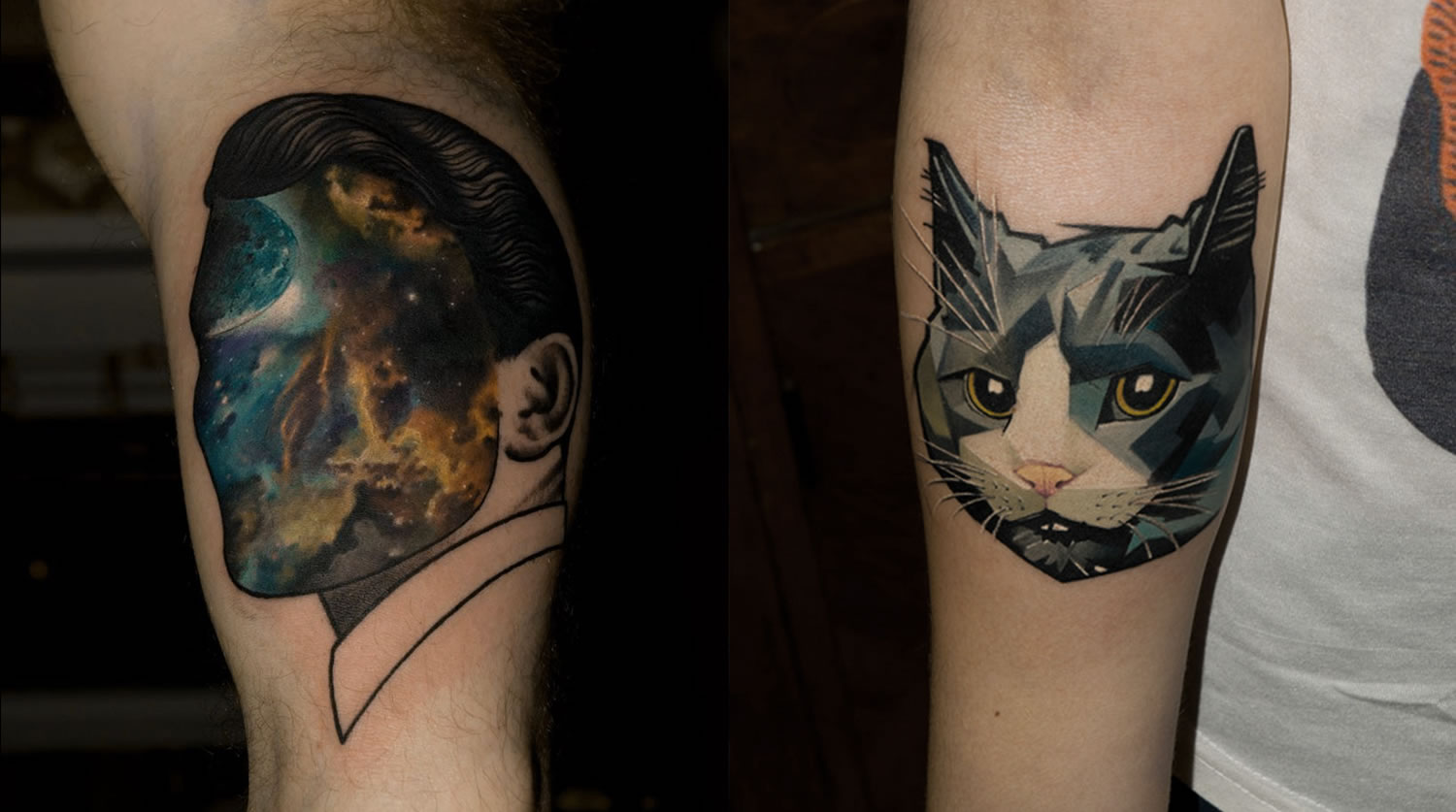 Images © Matyas Halasz.