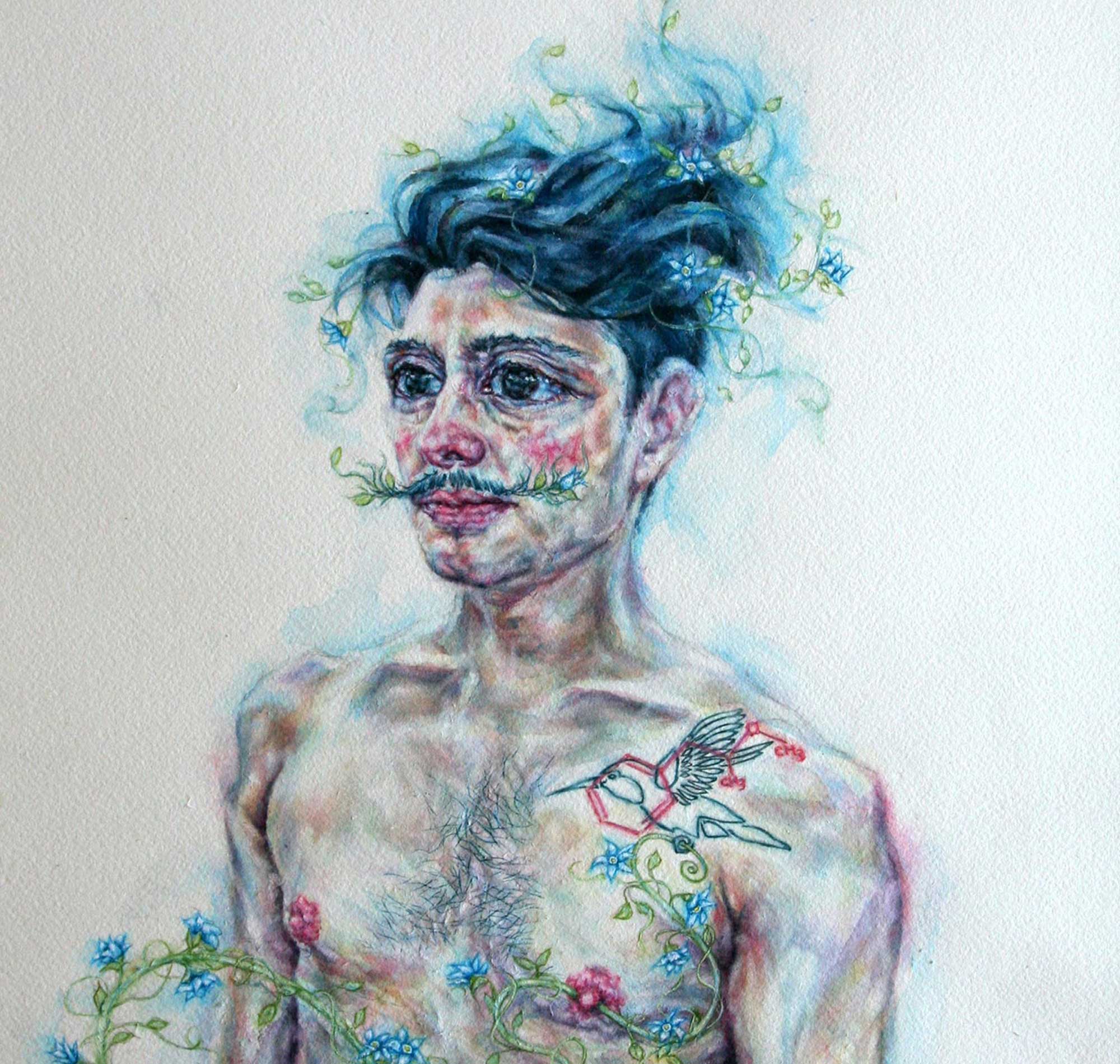 Note: Contains nudity.
Tammy Salzl, a Montreal-based artist, creates portraits in watercolour. Each of her subjects is ready for scrutiny, baring their inner turbulence with strength and determination. The texture of their skin glows with an aura that lifts in smoky strands. It appears almost bruised from the artist's generous use of colour, and pain is brought to mind in the repeated use of pinkish-red. The viewer's eye is constantly in motion, but ultimately rests on the bulging eyes of the subjects. Though their bodies seem sturdy, their eyes imply an innocence. It is an overall captivating and unsettling body of work.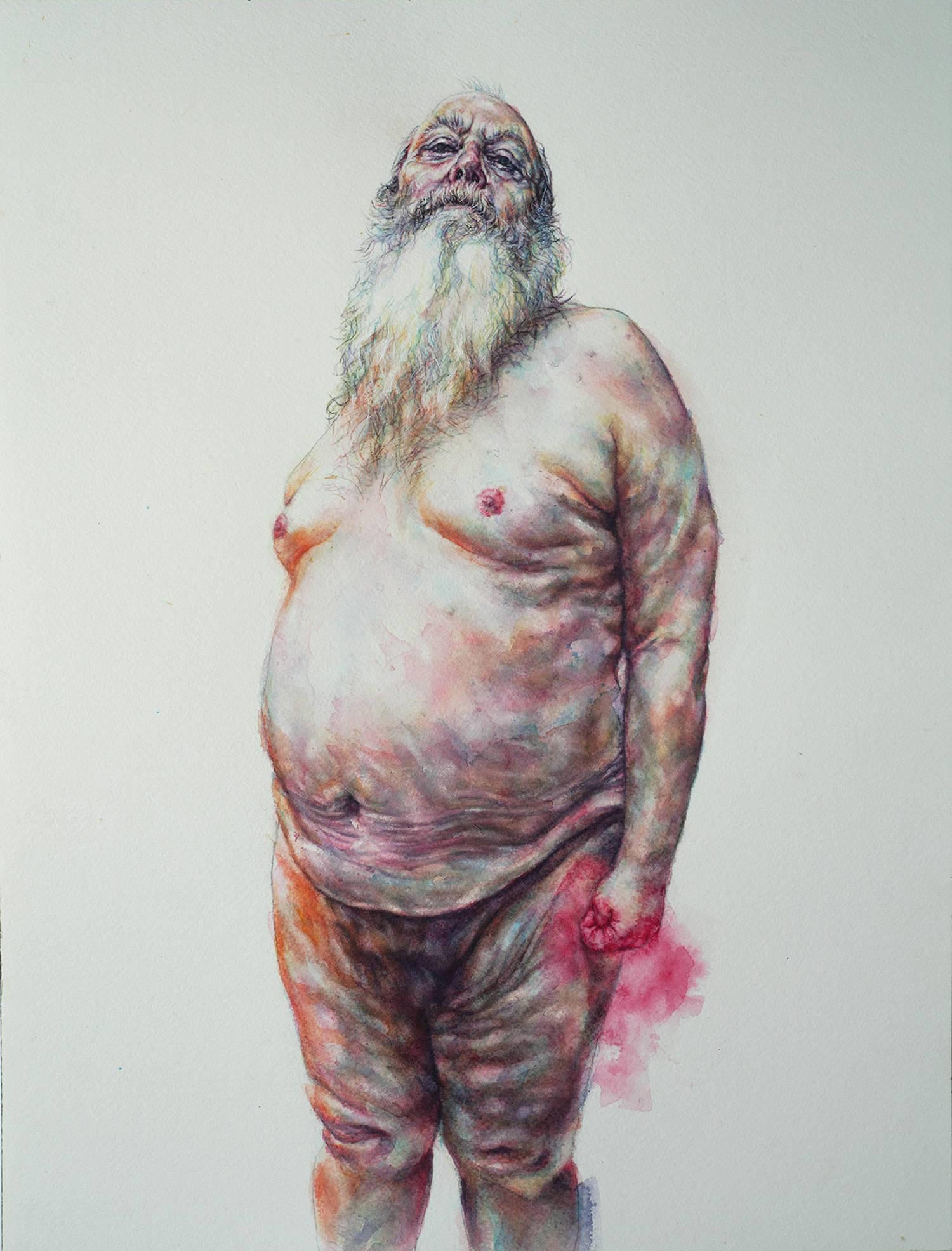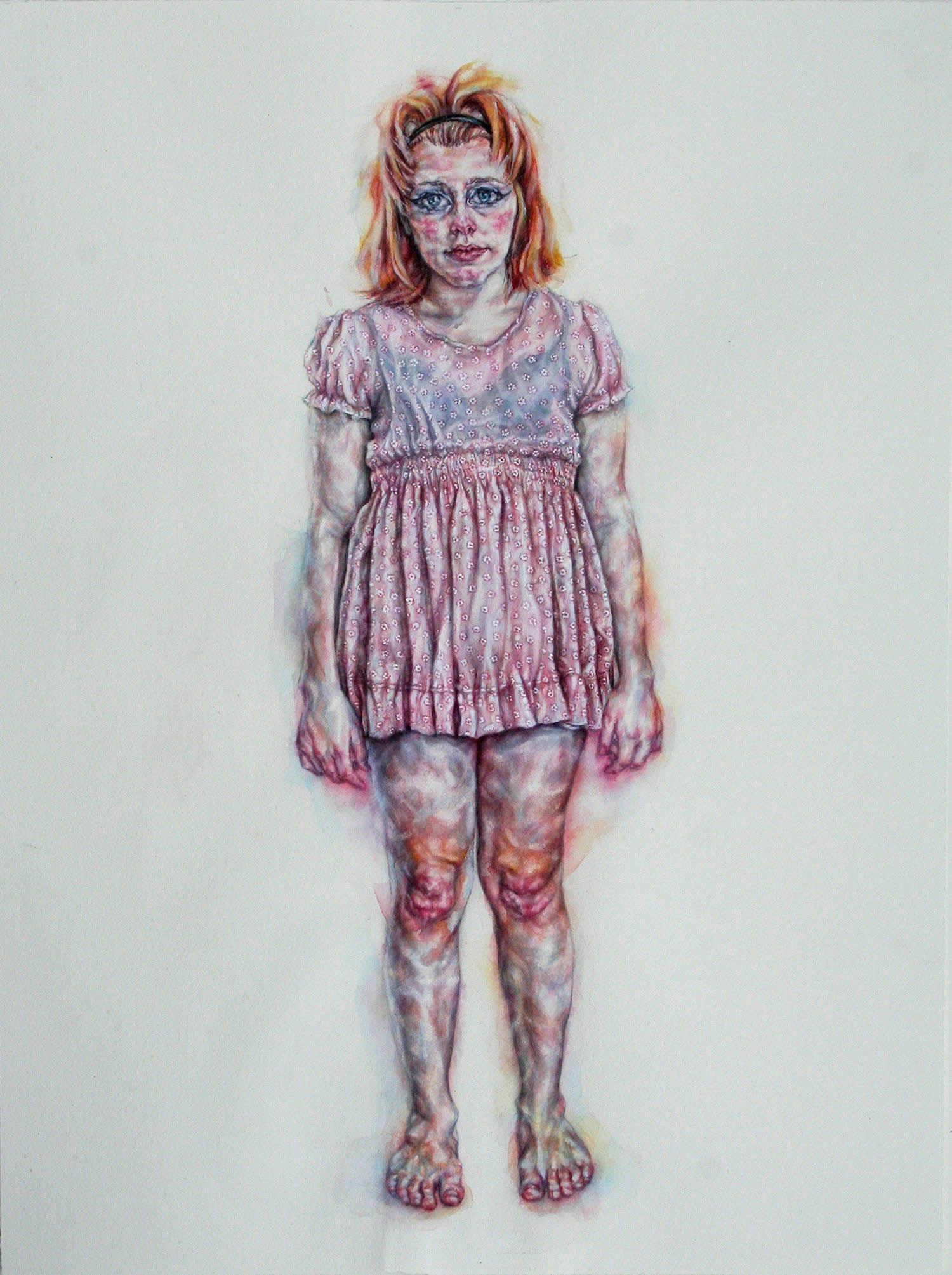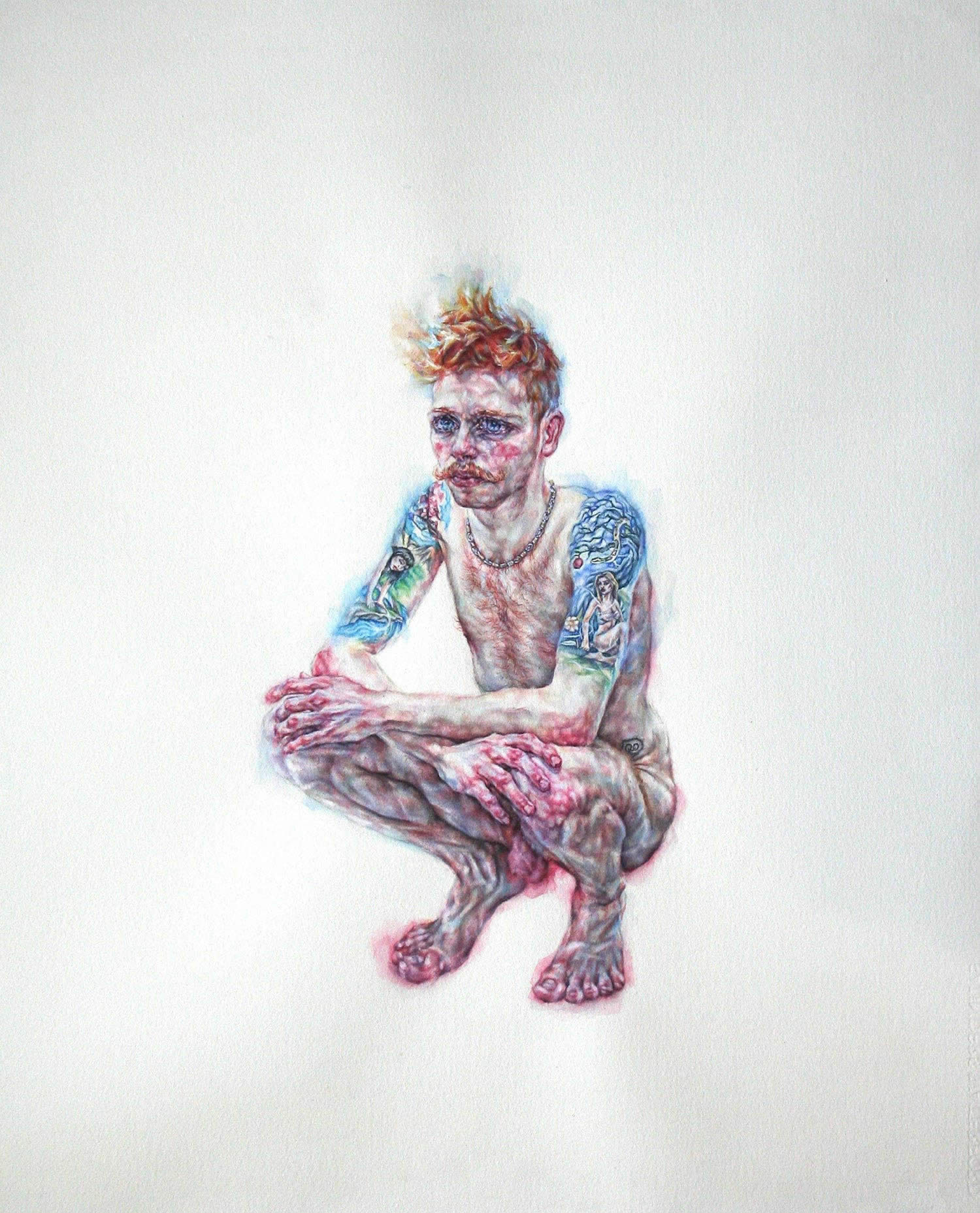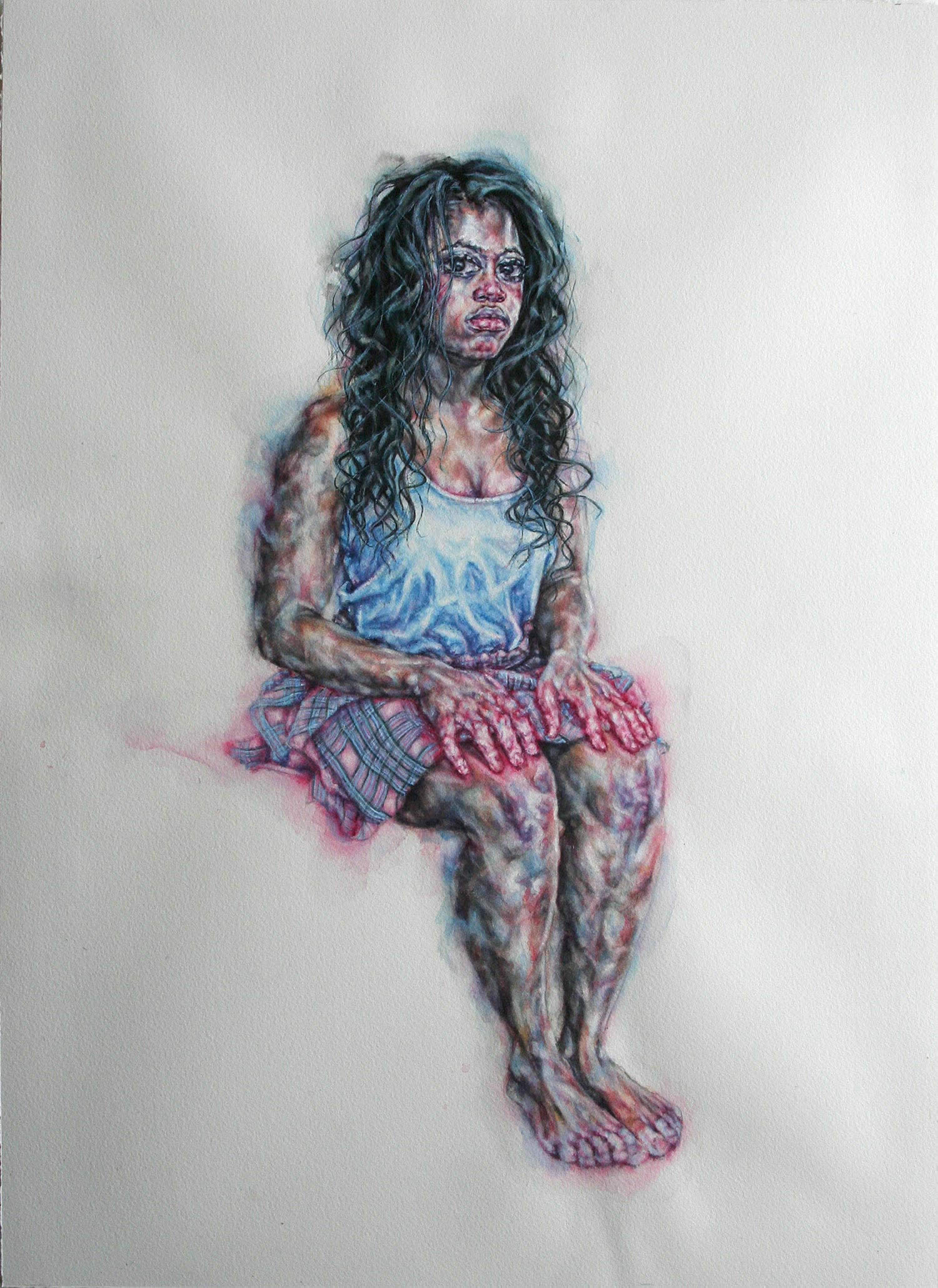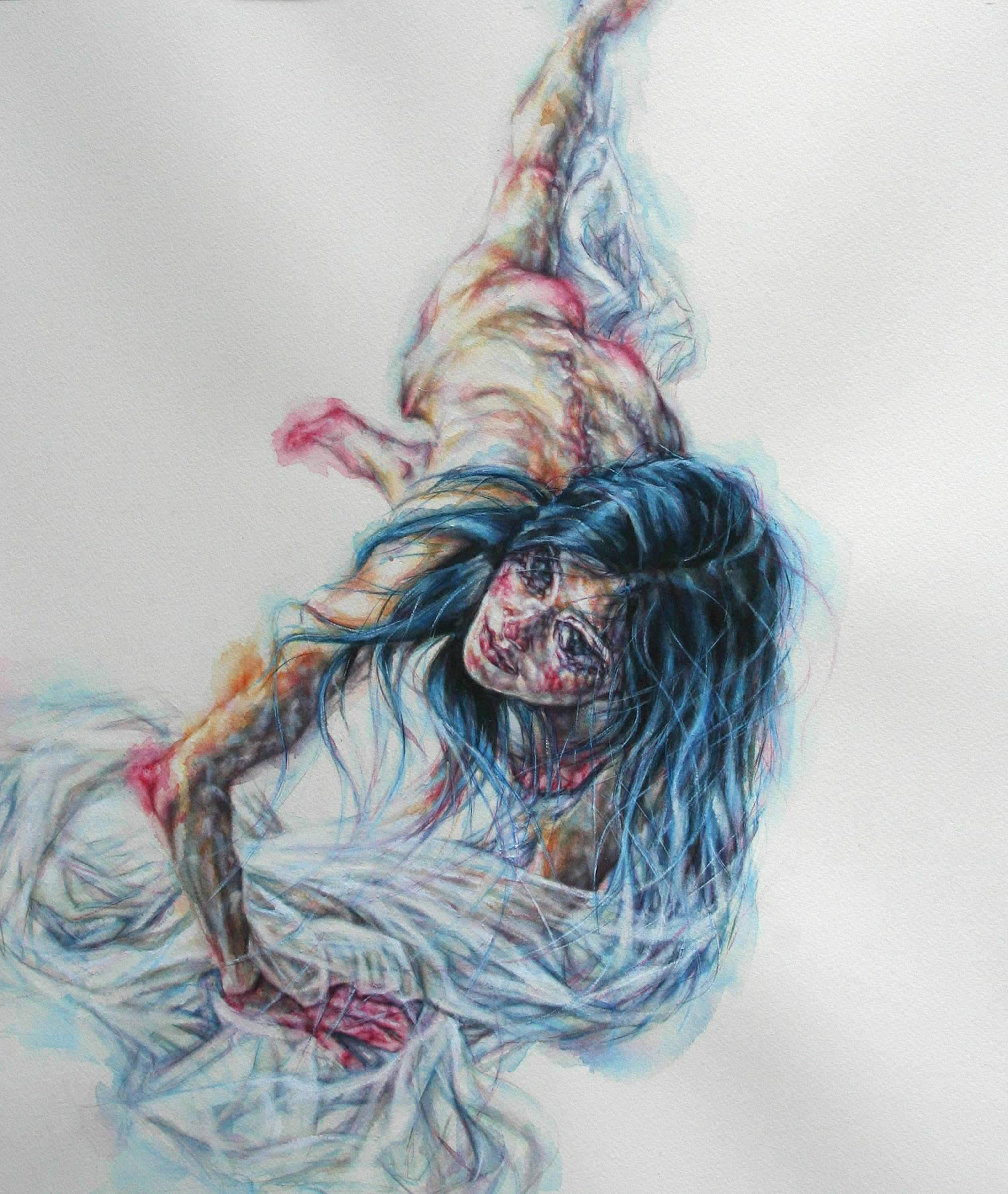 Images © Tammy Salzl.