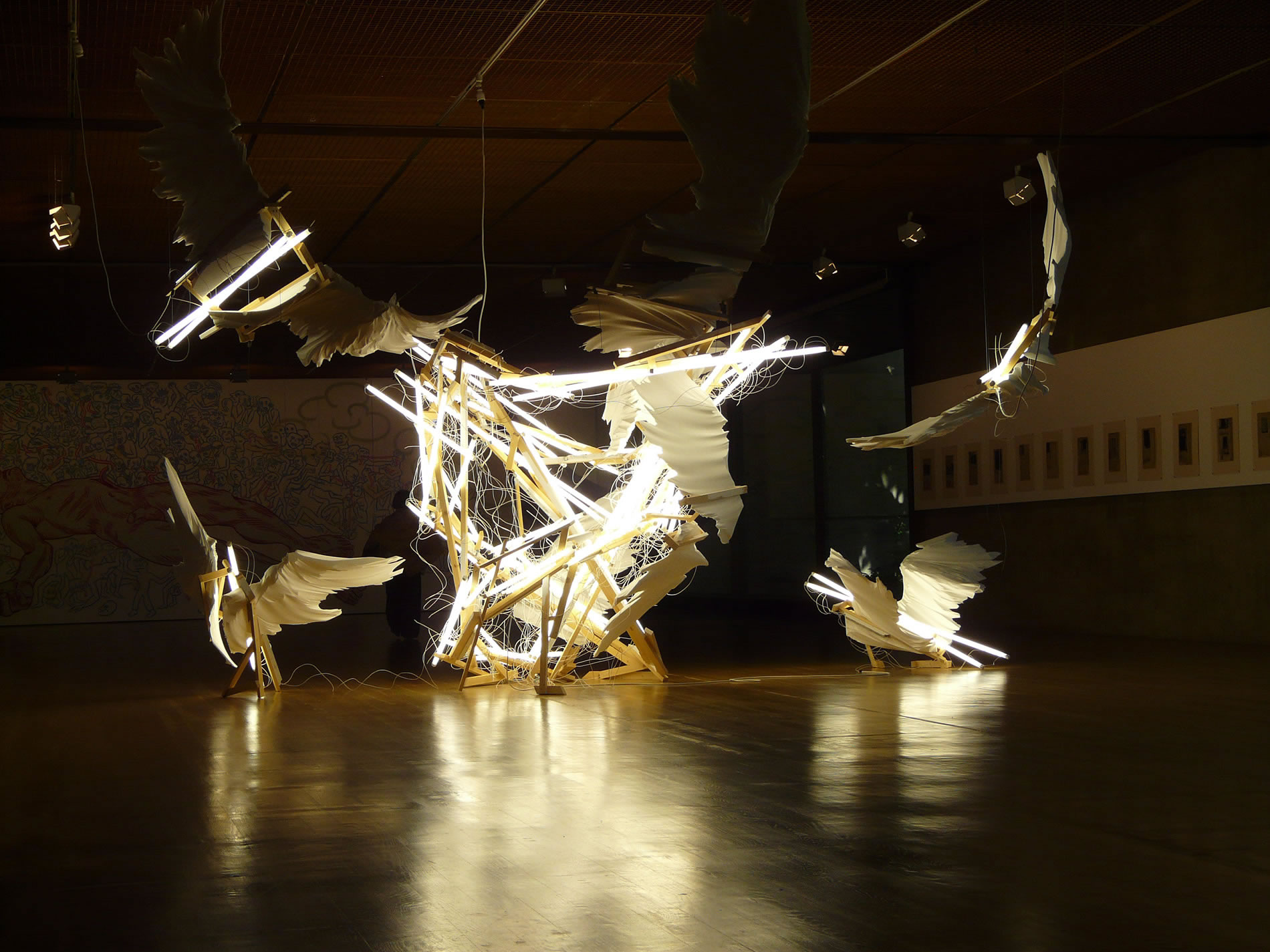 Note: Contains nudity.
Inside the Gulbenkian museum you start off viewing a round meteorite hanging from the ceiling (titled "Teoria"/Theory by Eduardo T. Basualdo). You can almost touch it, but probably decide not to stay under the heavy rock in case it breaks loose over you. The artwork's label states it is made from aluminum foil, so you might be grinning now, because you were fooled into thinking it was hefty.
Walking into the main show room of this exhibition, "Artistas Comprometidos? Talvez—Proximo Futuro" (Committed Artists? Maybe—The Near Future), there are modern paintings, sculptures, drawings, full-length and short movies. A diverse collection of work from 21 artists from Europe, Africa and South America. What stands out is Wim Botha's art piece of fluorescent tubes forming a nest and large-winged birds flying around it. It is gorgeous. Another one is Conrad Botes's "Saturn Odessey," a dramatic scene of a naked man getting his intestines ripped out by little strange men. It looks like something you'd imagine as hell, yes the actual place. The painting has an urban-comic style to it which fills up a 16 feet+ long wall. The last one is Rugha's "The Night of the Long Knives III" (clearly much to analyze in terms of the title), a visual with pop-art-colored balloons, sexy pink legs and a zebra. It looks like a festive postcard from Mexico.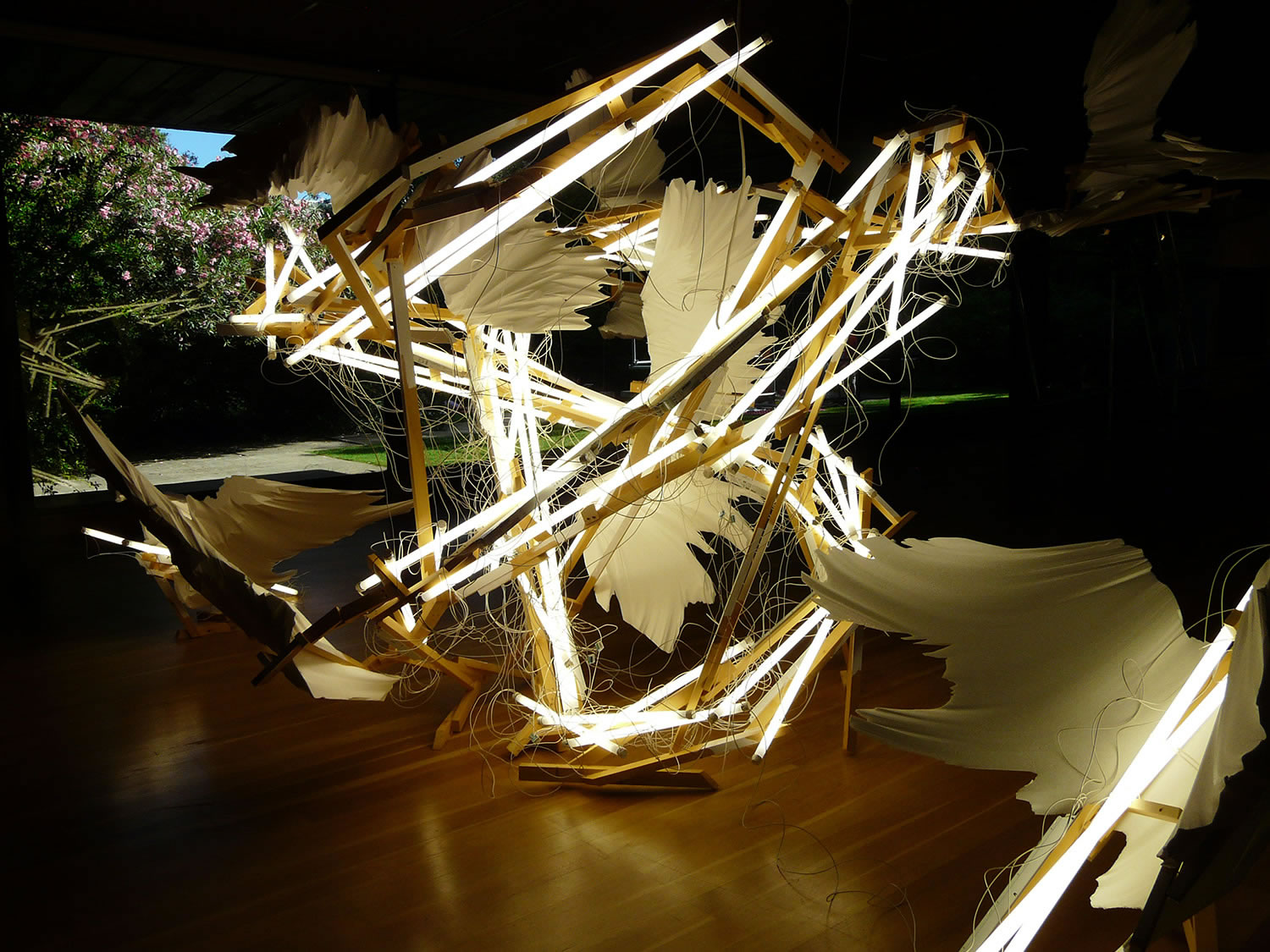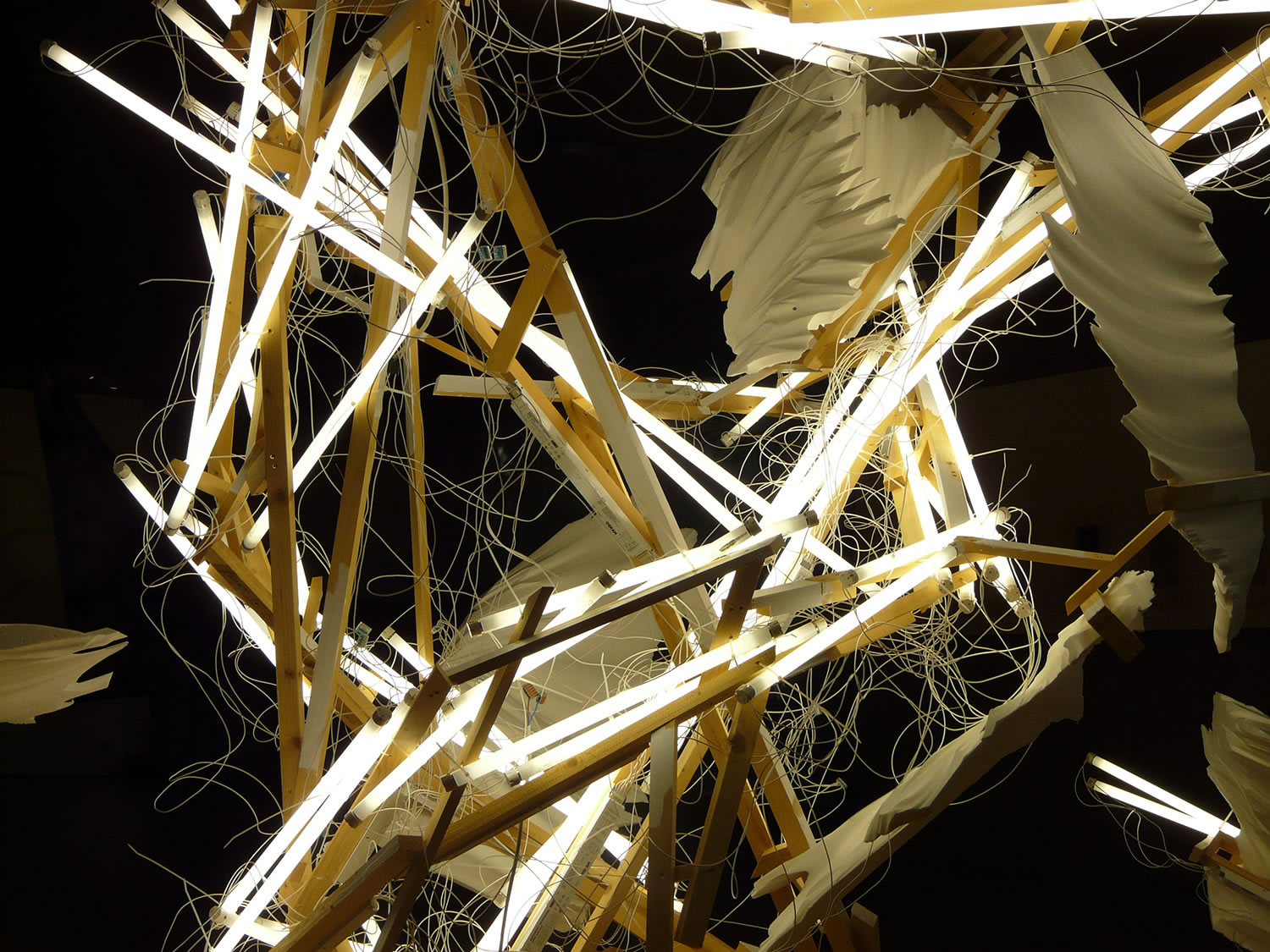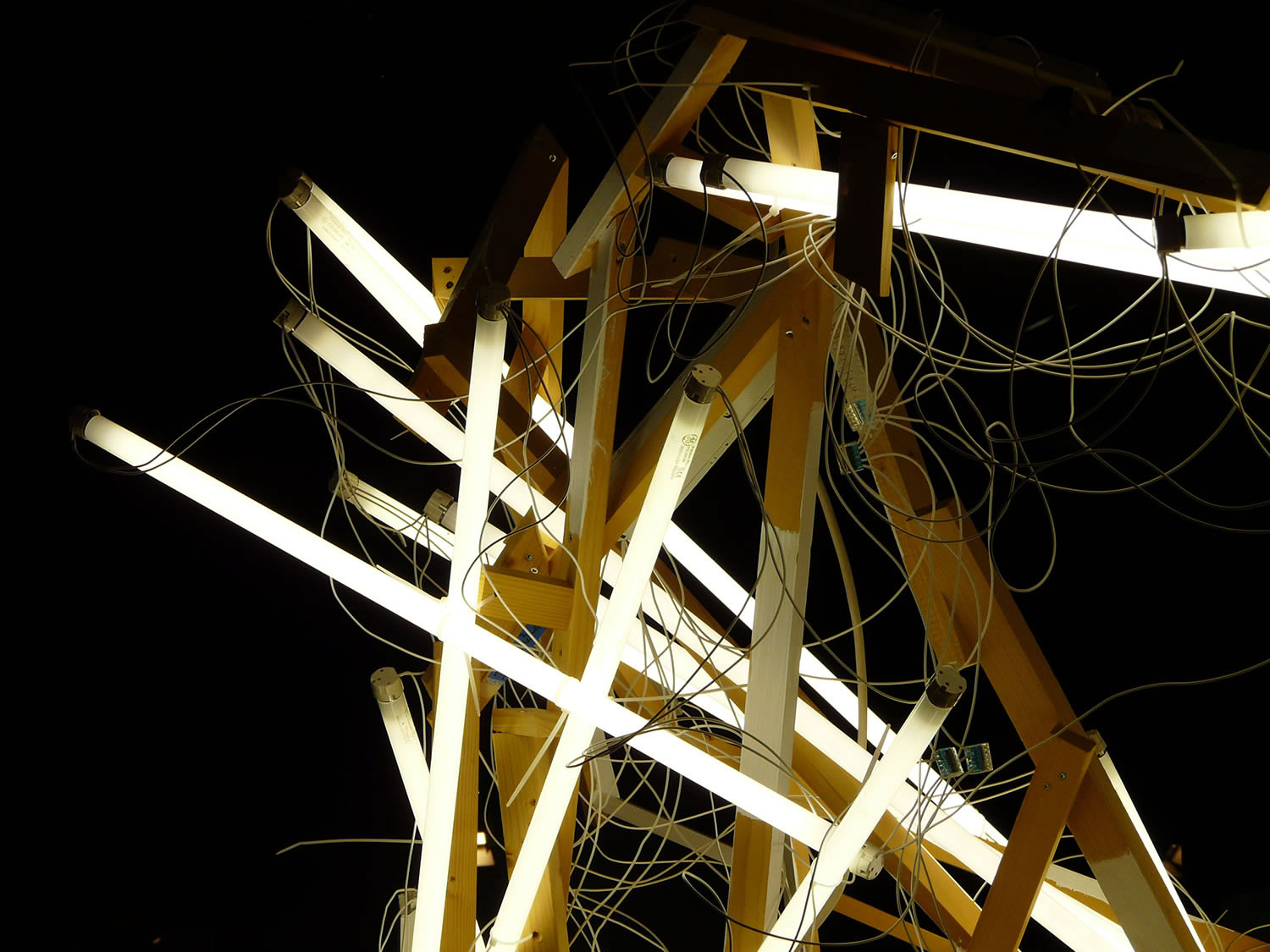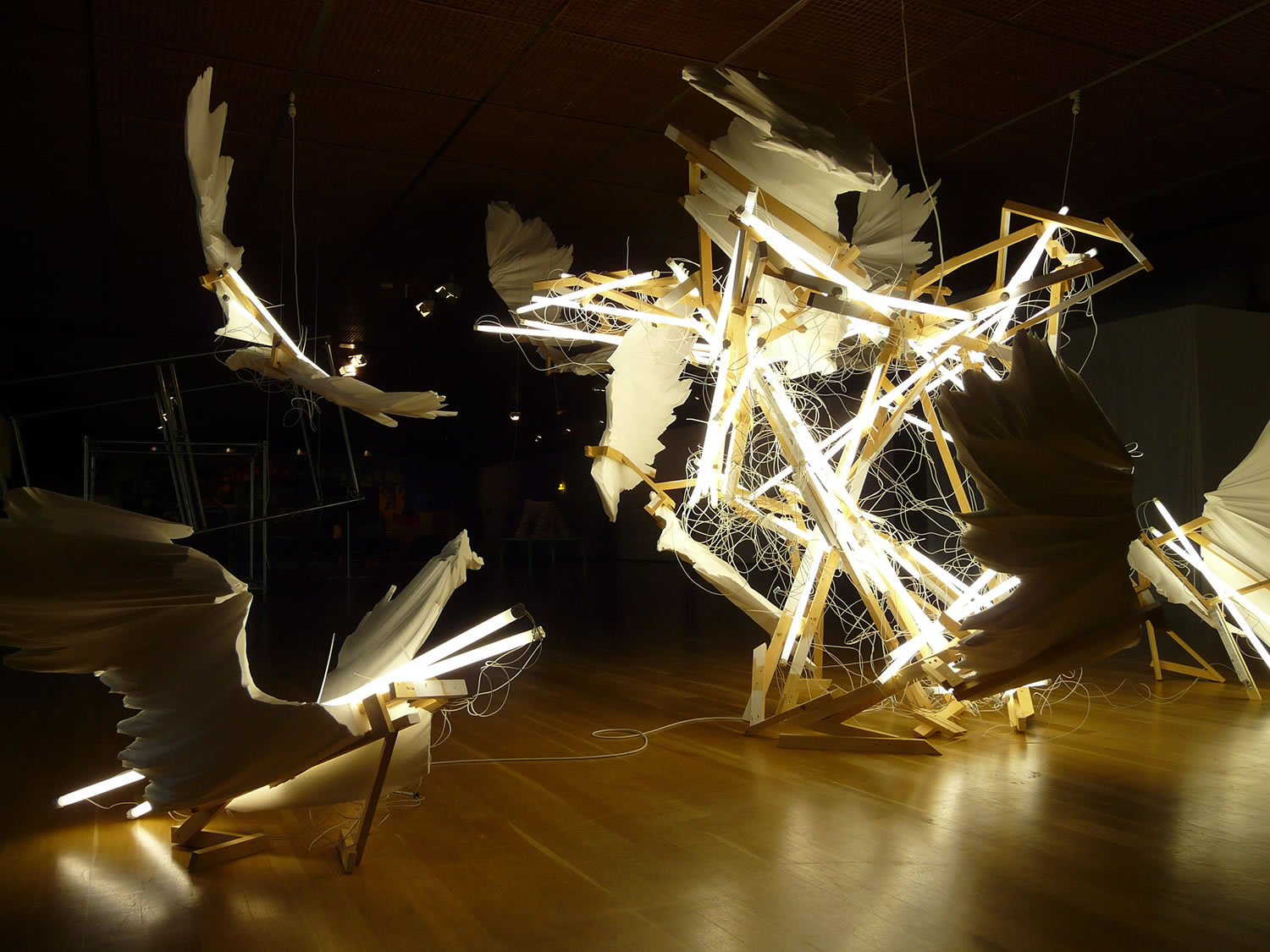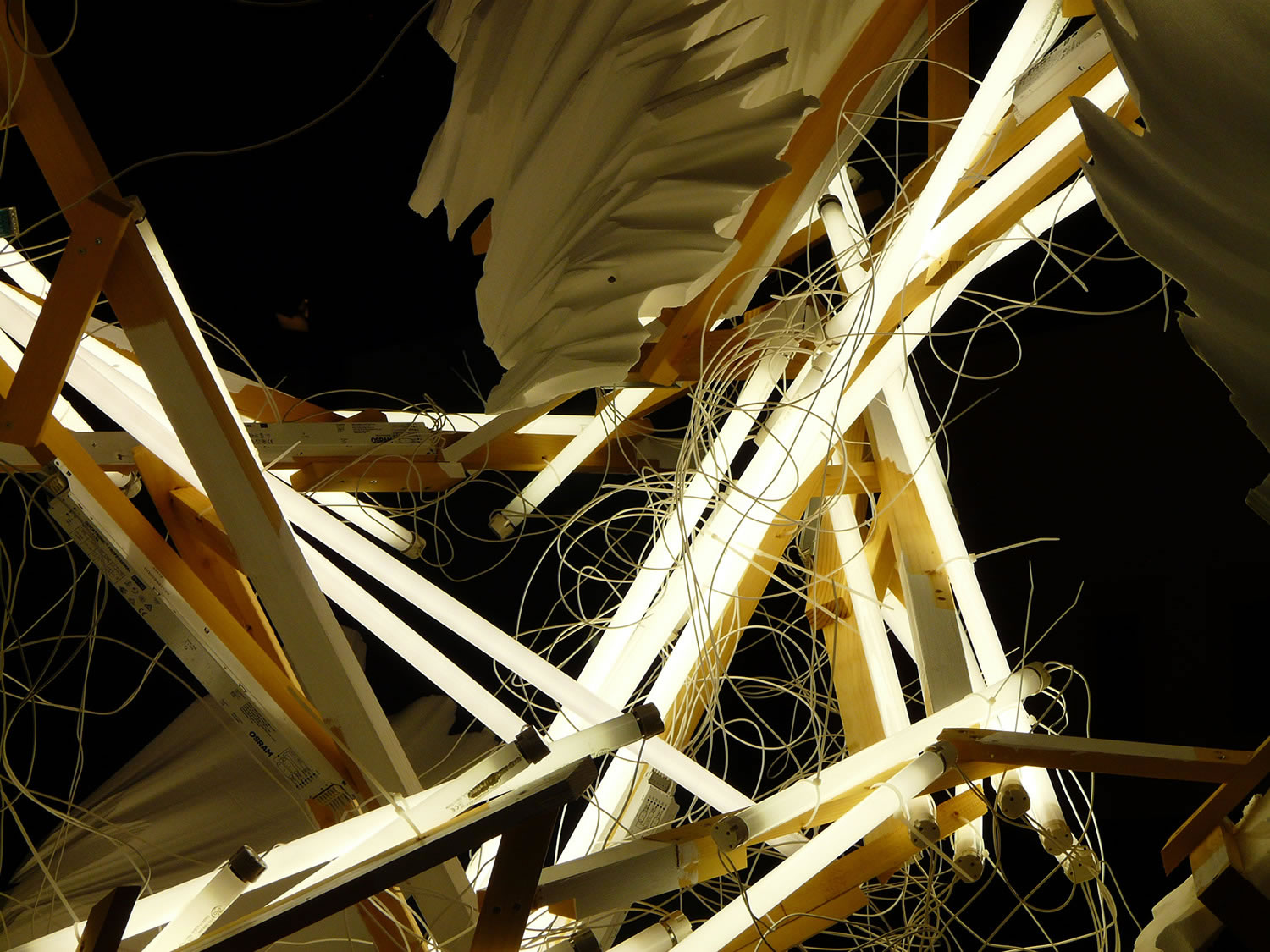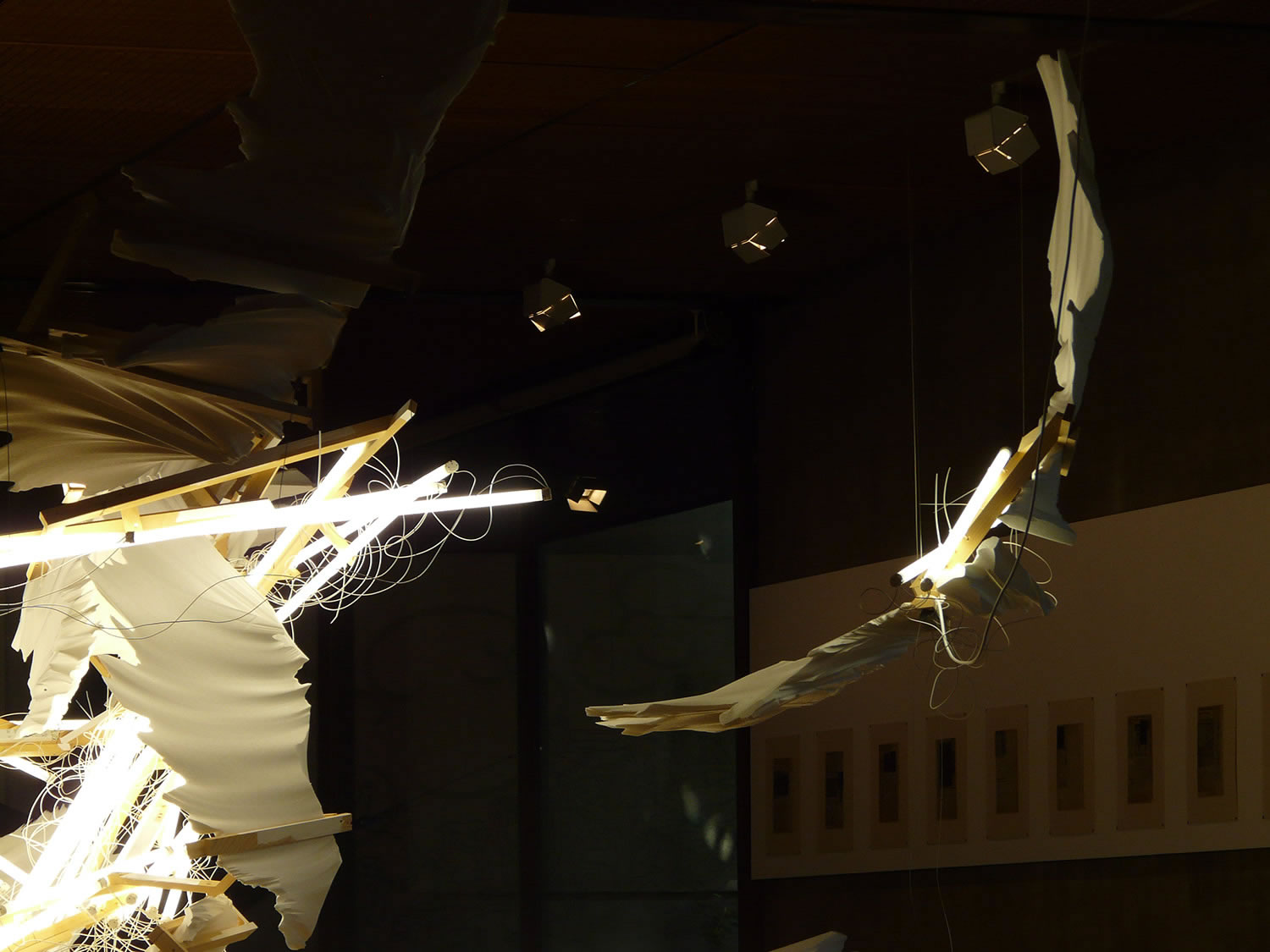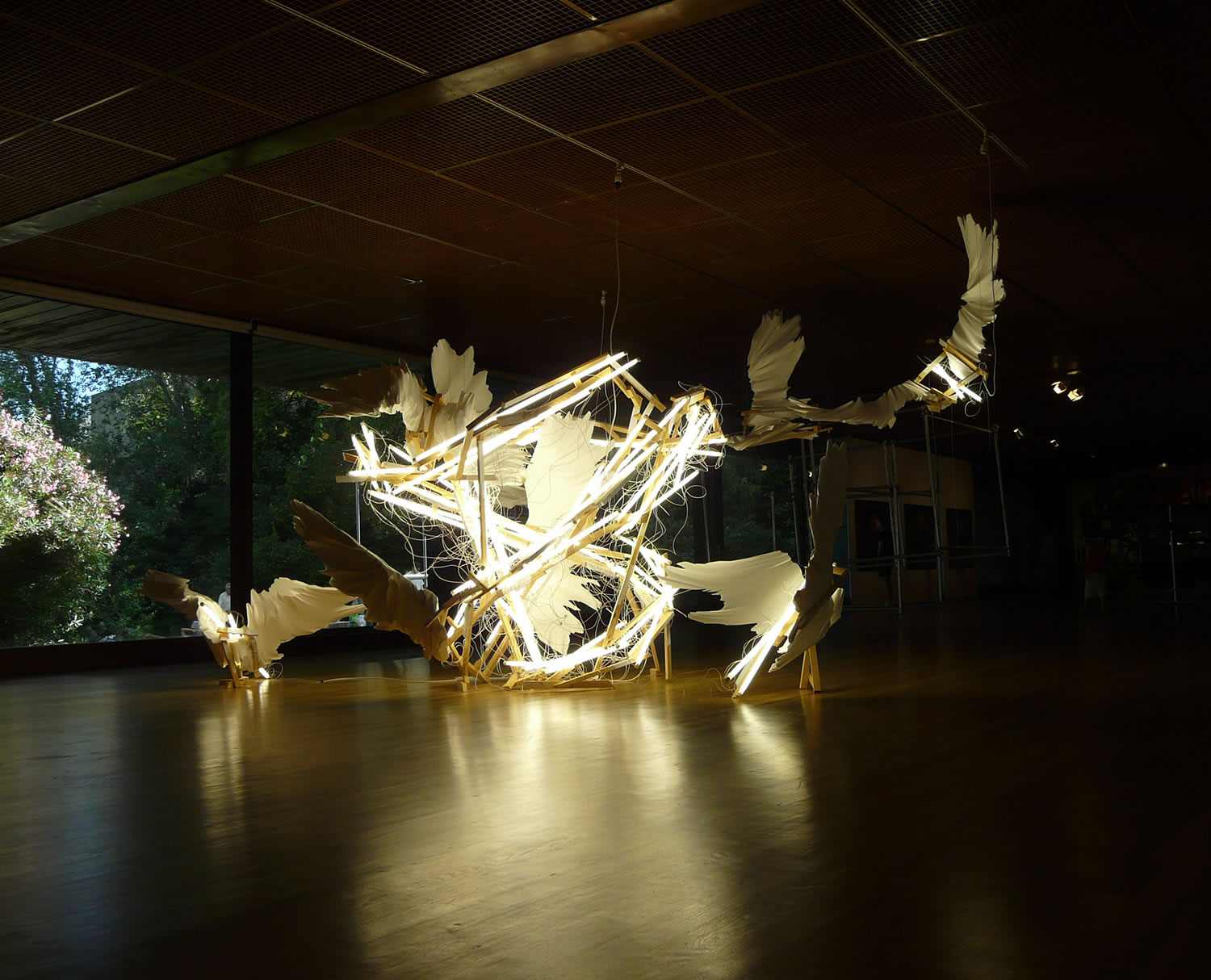 Top: Wim Botha's "Solipsis VII" (2013) made with Polysterene, wood and fluorescent lamps.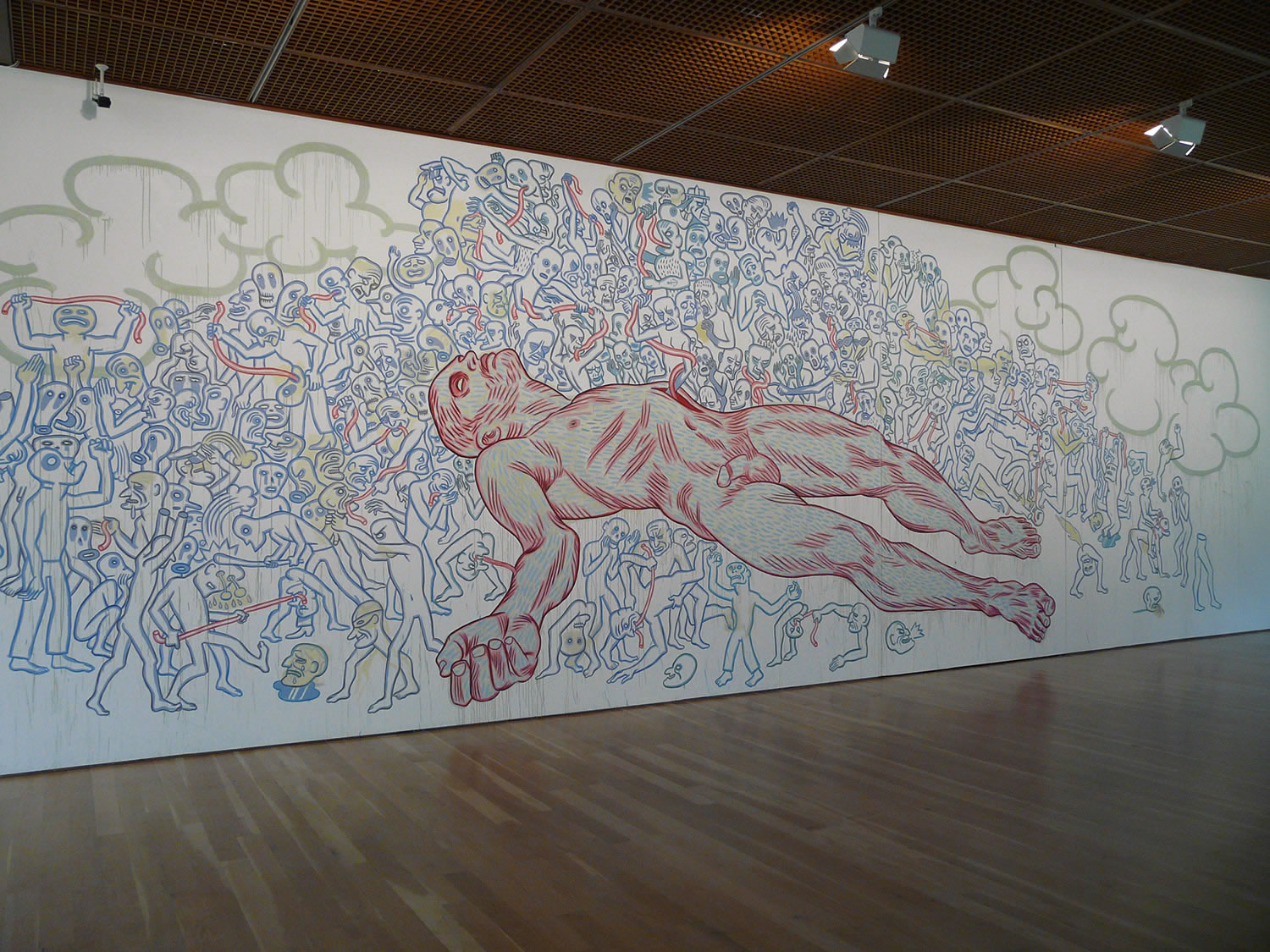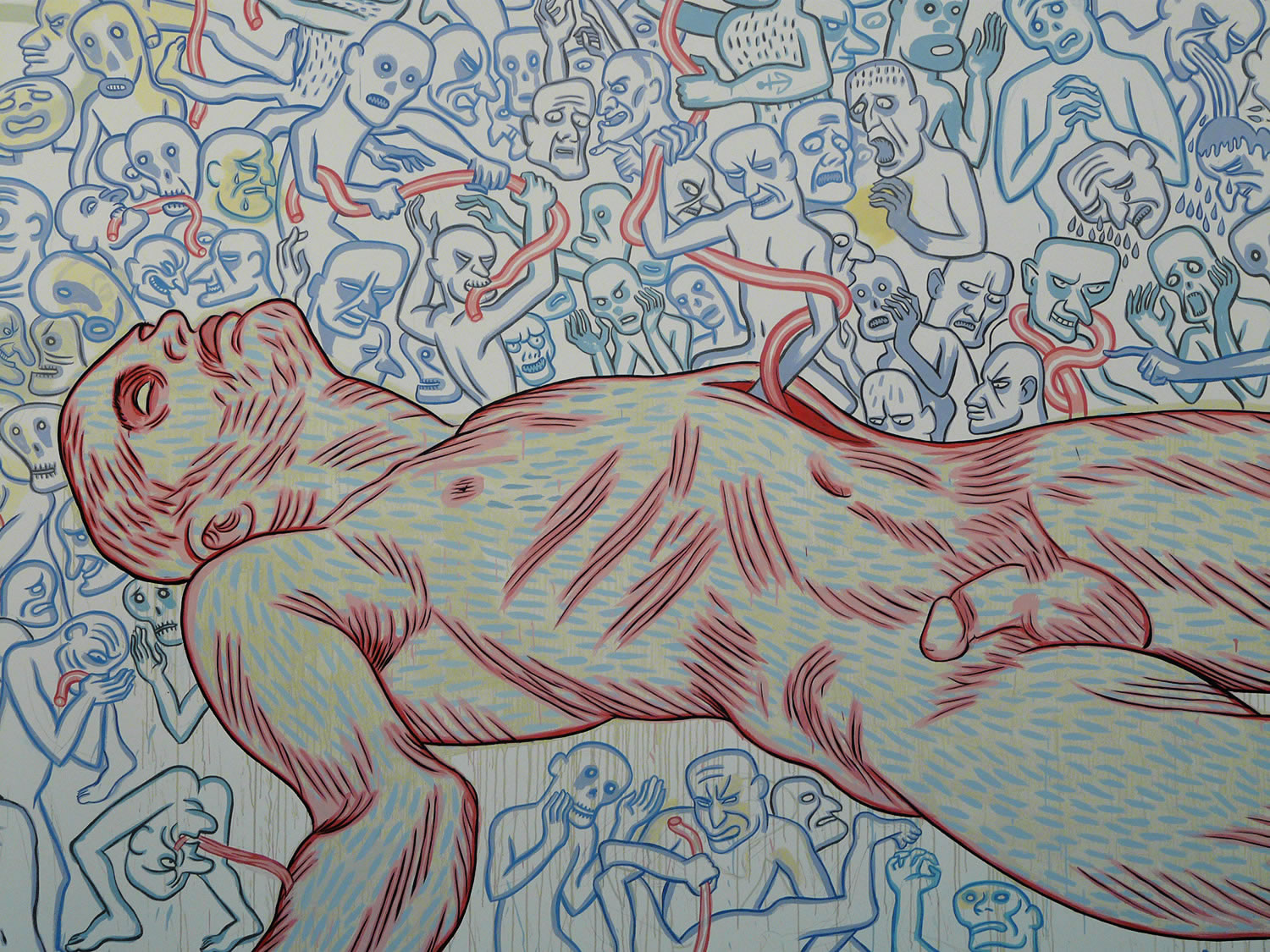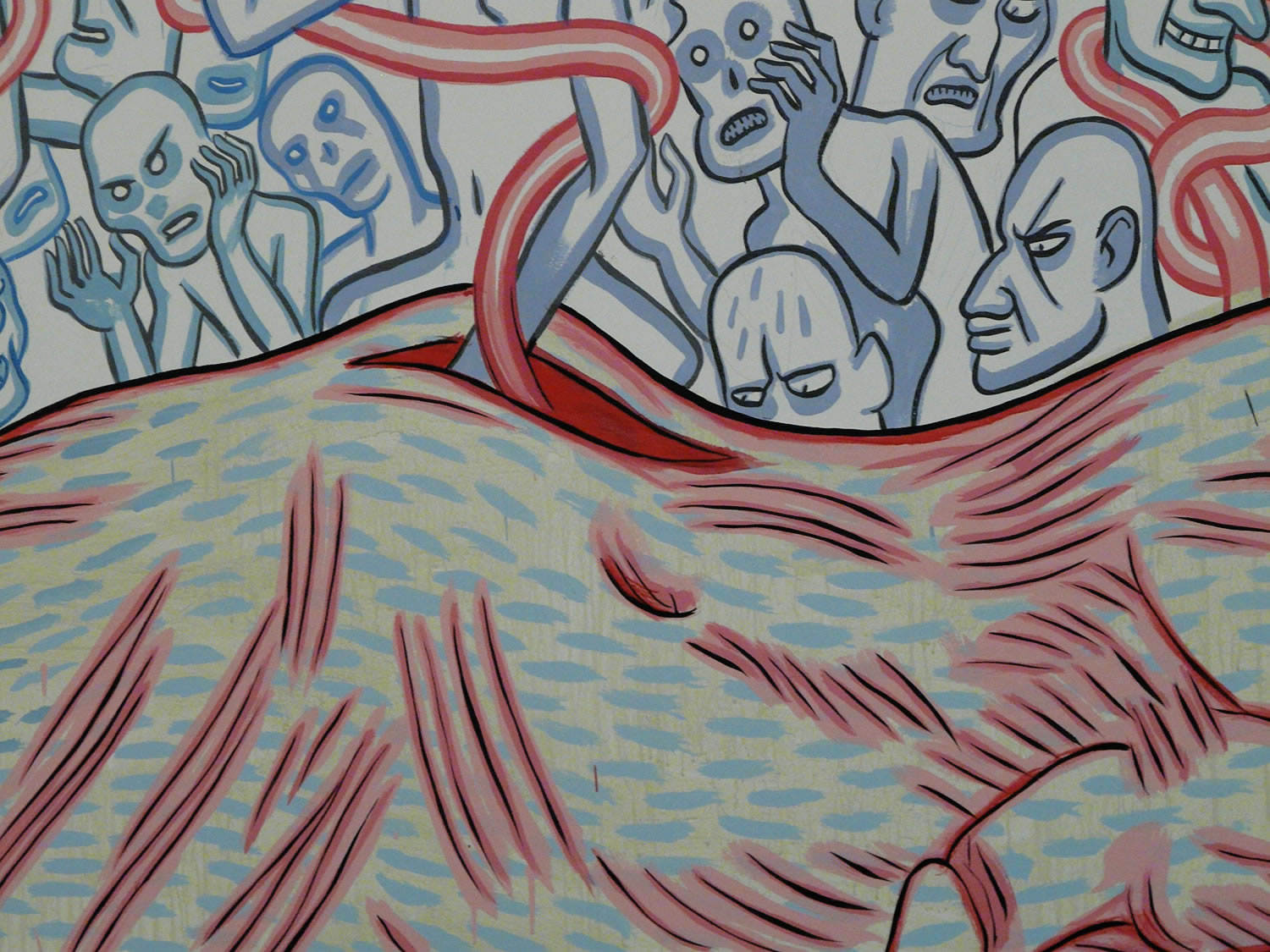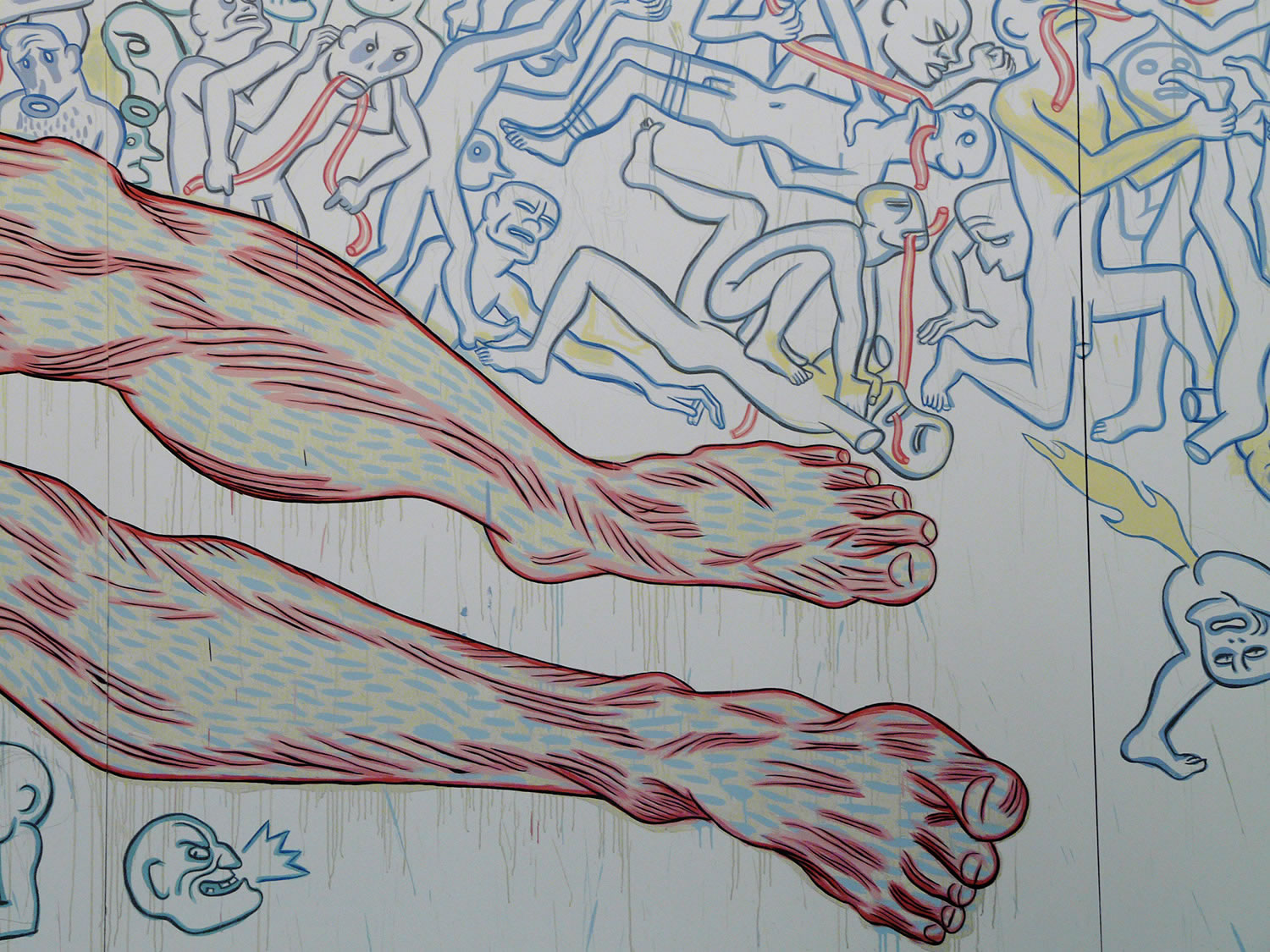 Conrad Bote's "Saturn's Odessey" (2014) created with acrylic paint.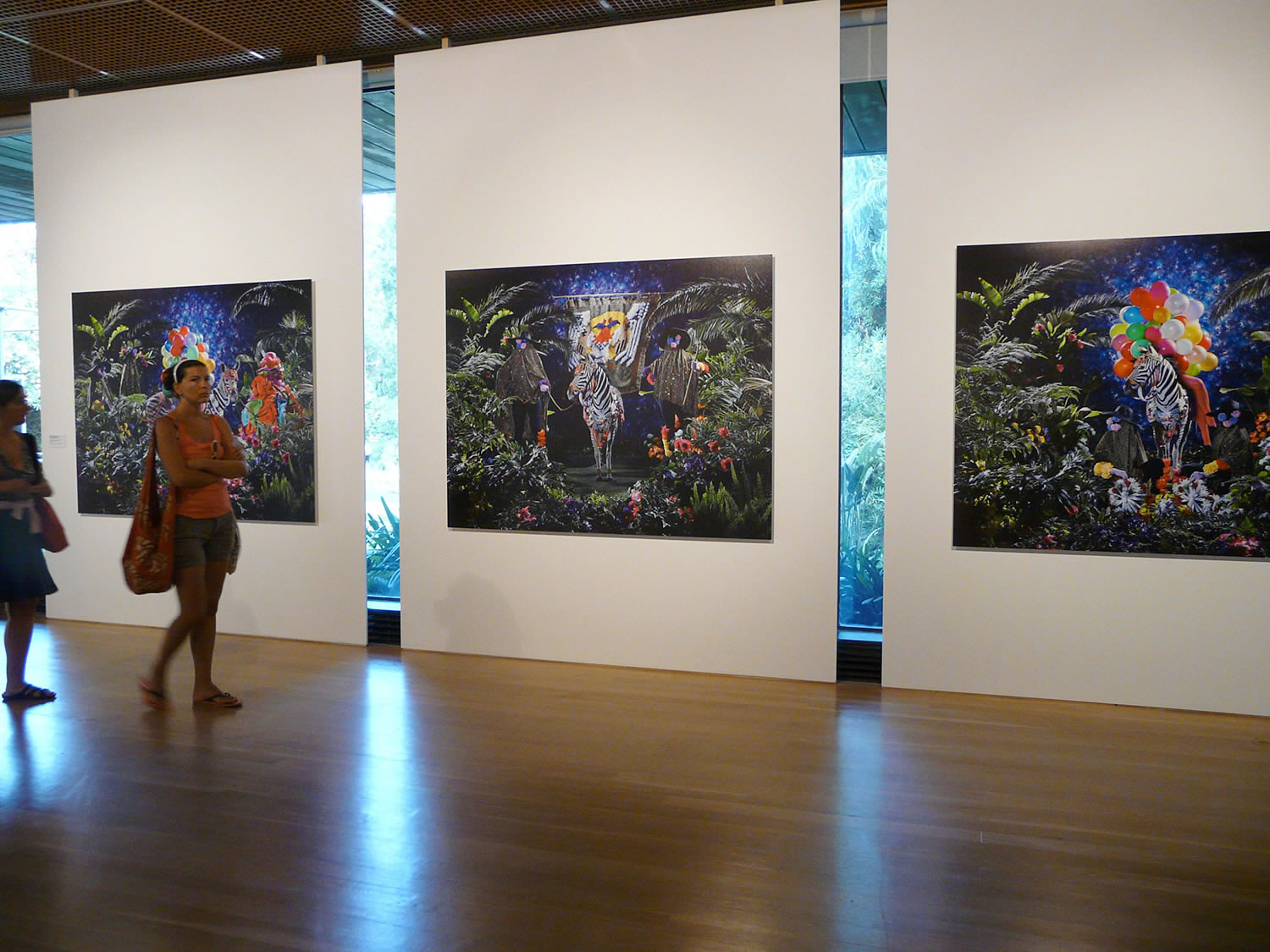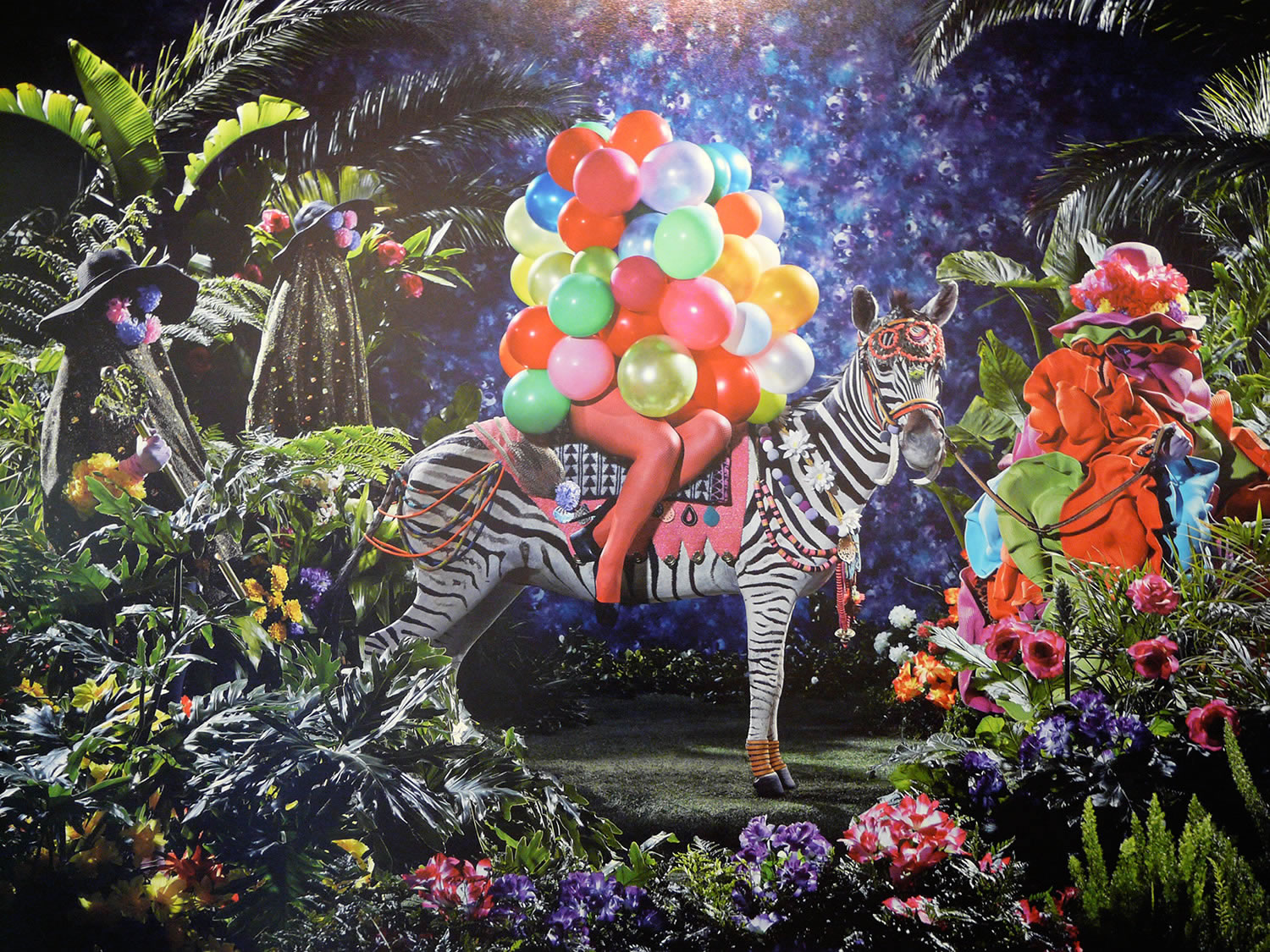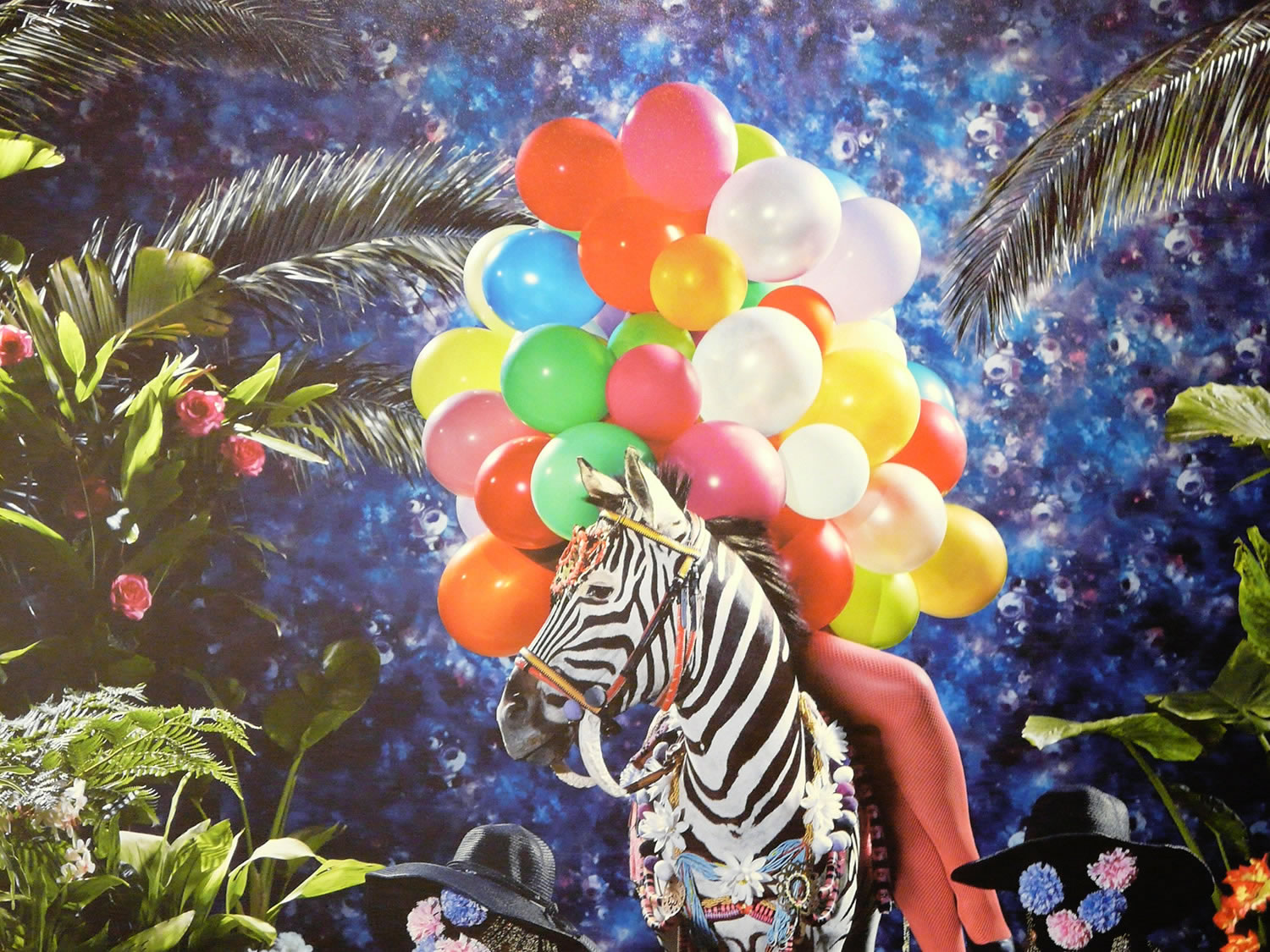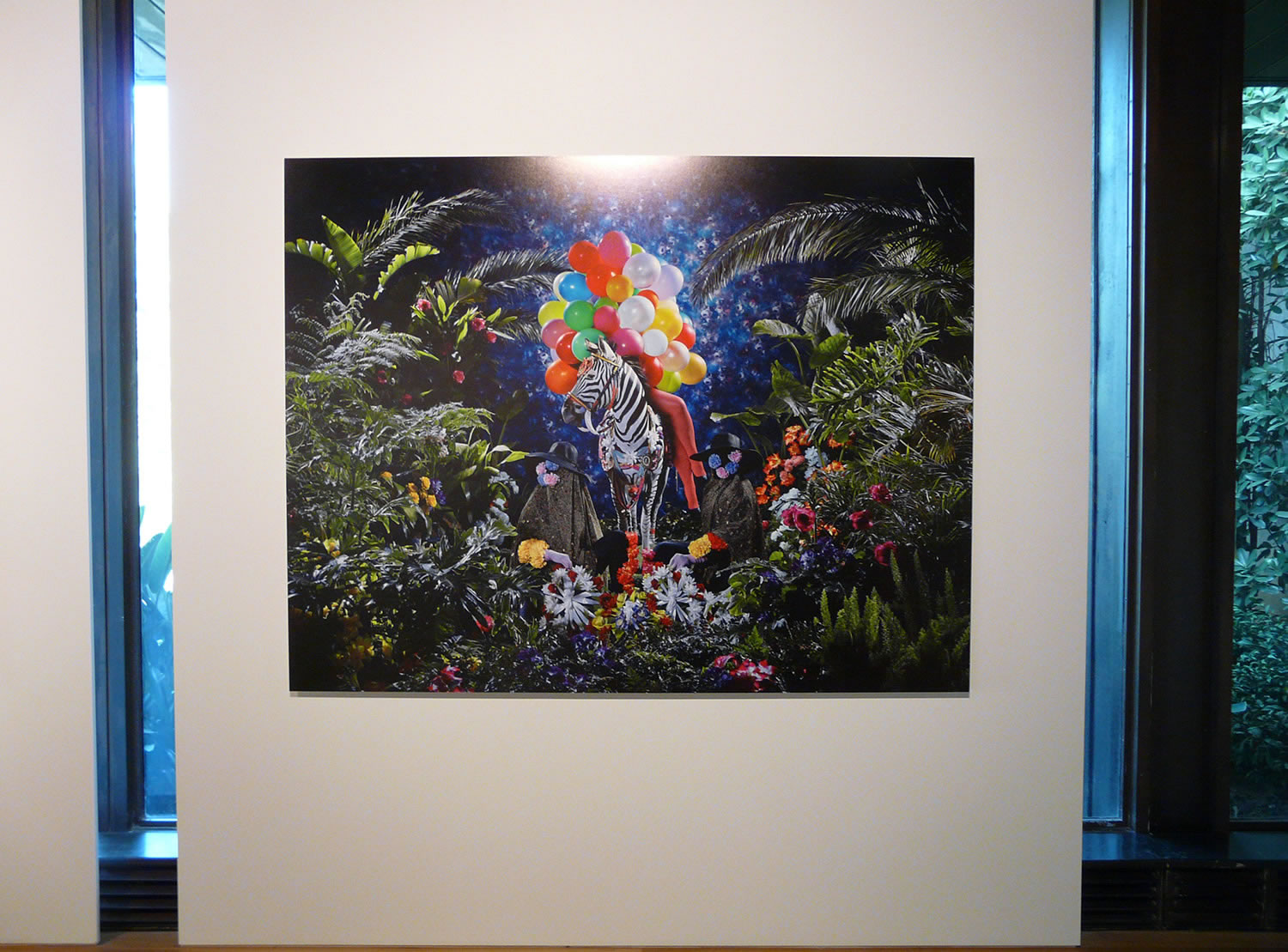 Athi Patra Rugha's "The Night of the Long Knives III" (2013) is an archival inkjet print on photographic paper.
Photos © Scene 360