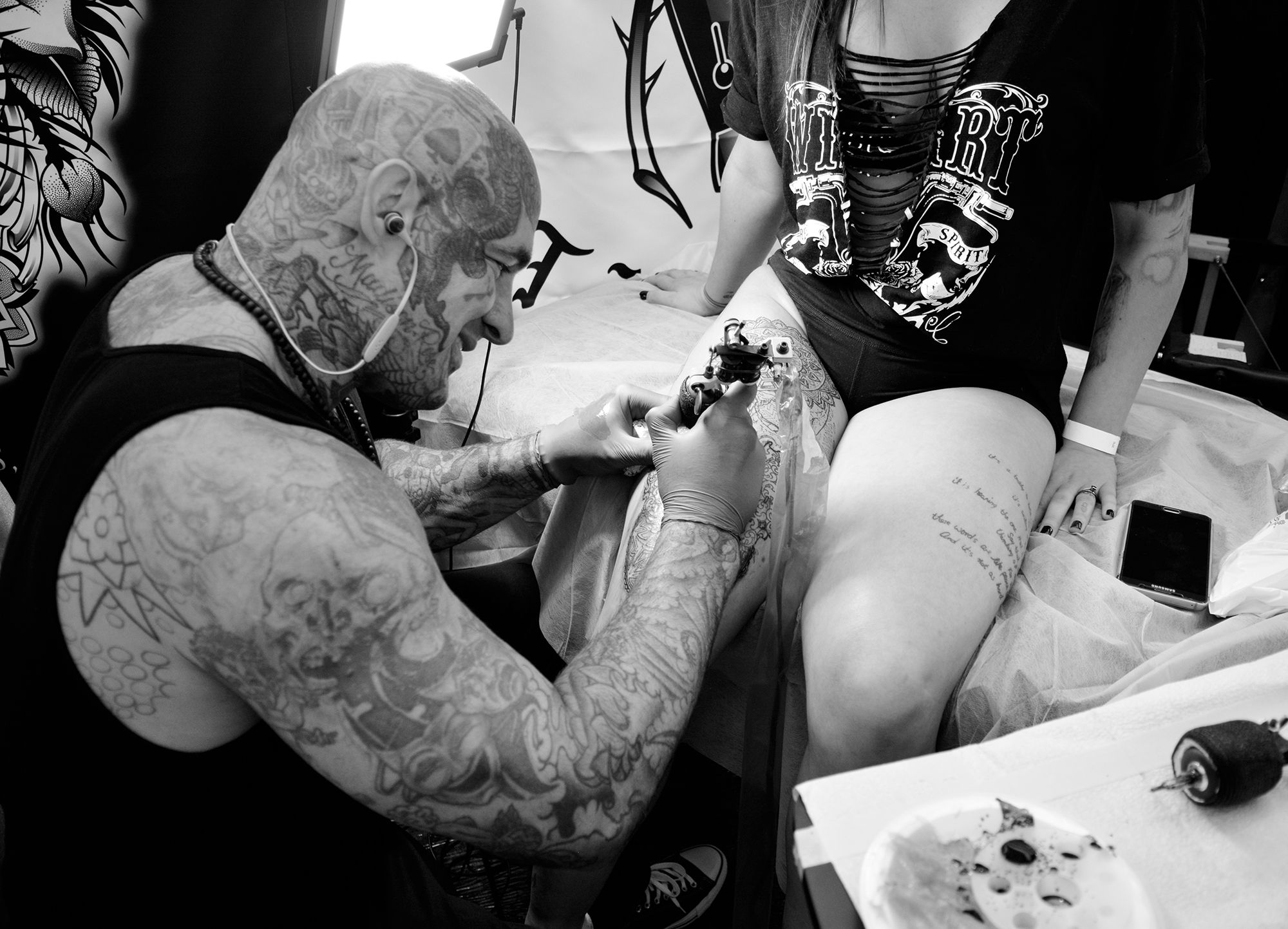 Scene360 had the privilege of attending the first annual Van Isle Tattoo Expo. The Expo, located in the conference centre attached to The Empress hotel in downtown Victoria, sought to bridge the gap between traditional and contemporary art styles, and to do so in a respectful way. Organized by Ryan Bishop and Jordan Pringle of West Coast Ink magazine in collaboration with Ryan Scarpino of Dynamic Studios, the group sees this as the beginning of something special.
And it isn't hard to see why. From the opening drum ceremony, to the acknowledgement that we are on the unceded territory of the Songhees indigenous people, to the "best tattoo" awards that were hand-carved by indigenous artist Jackson Robertson; the care and attention that went into organizing the Expo was apparent. This respect was showed to each artist in attendance, from Vancouver Isle's own David Gluck and Andrea Dawn, to artists from across Canada like Edmonton's Autumn Dancer and Lethbridge's Crystal Leach, to artists from all over the world like Chile's Fito Labarca and Denmark's Zennie Pihl. Permanent make-up artist Candice Falcon and glass artist Chris Lougheed were also featured over the course of the weekend.
The Victoria Conference Centre is small, but rather than feeling cramped it helped to foster a sense of friendliness and familiarity. It was a place for people who have yet to receive even one tattoo to meet and talk candidly with people who have been in the industry for decades. If the first annual Van Isle Tattoo Expo is an indication, then the next Expo is one not to miss.
Above: Las Vegas Joseph Haefs was a major draw at the Expo.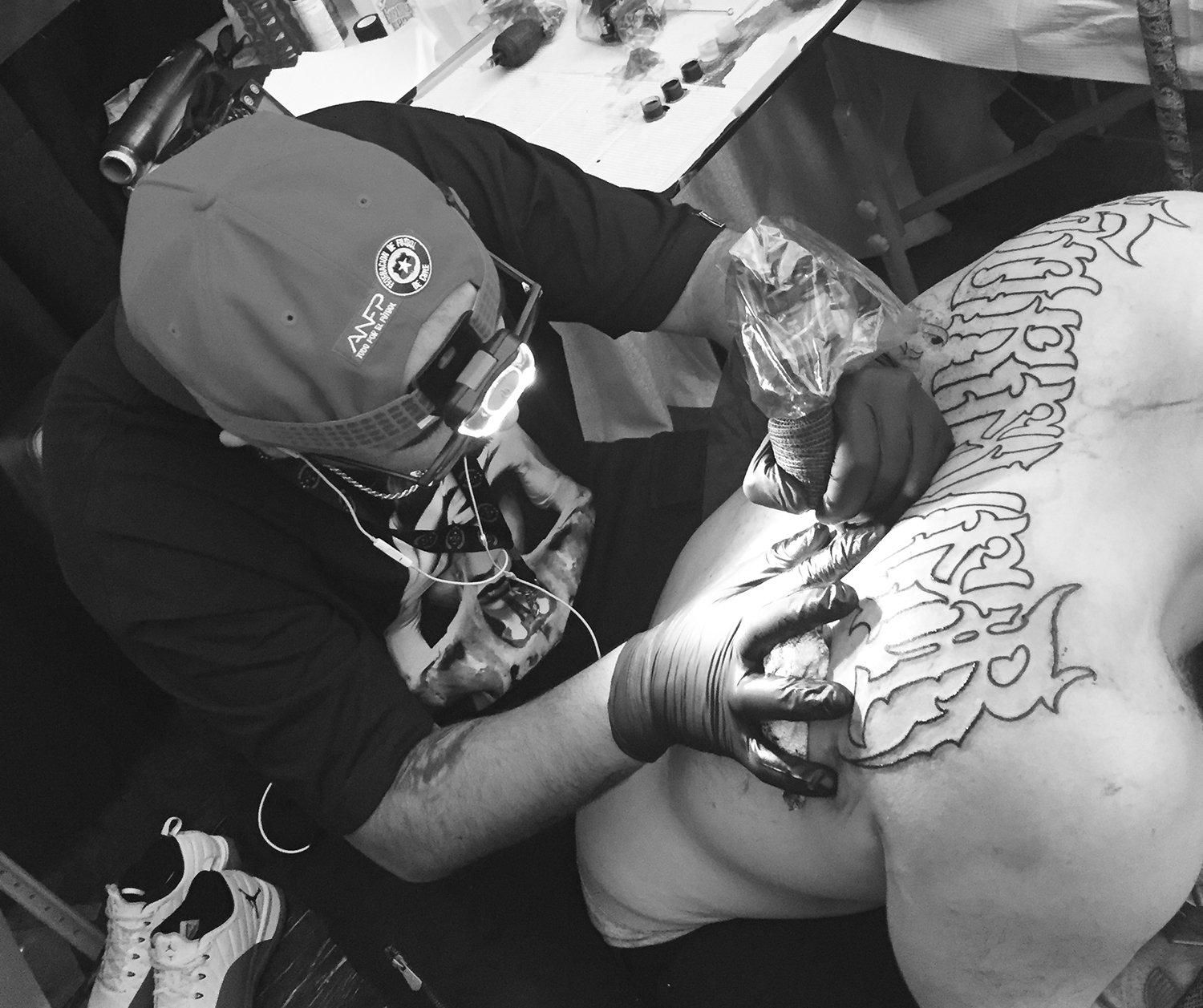 Gethomanias shows his expertise with lettering that took home an award on the third day.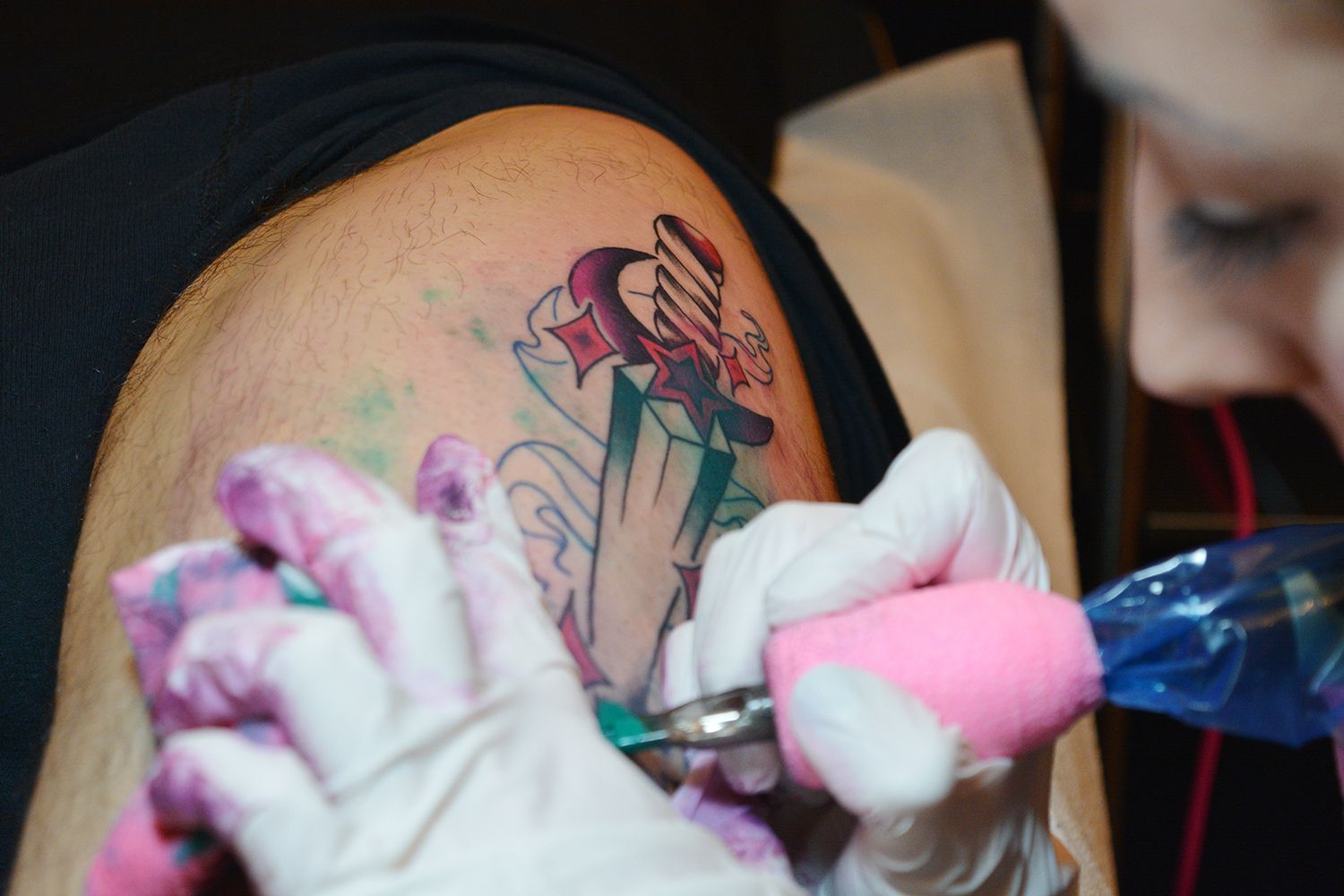 Tony Carter (Scene 360) put himself under the needle for the first time with this piece from Dynamic Studios' Mac Widow.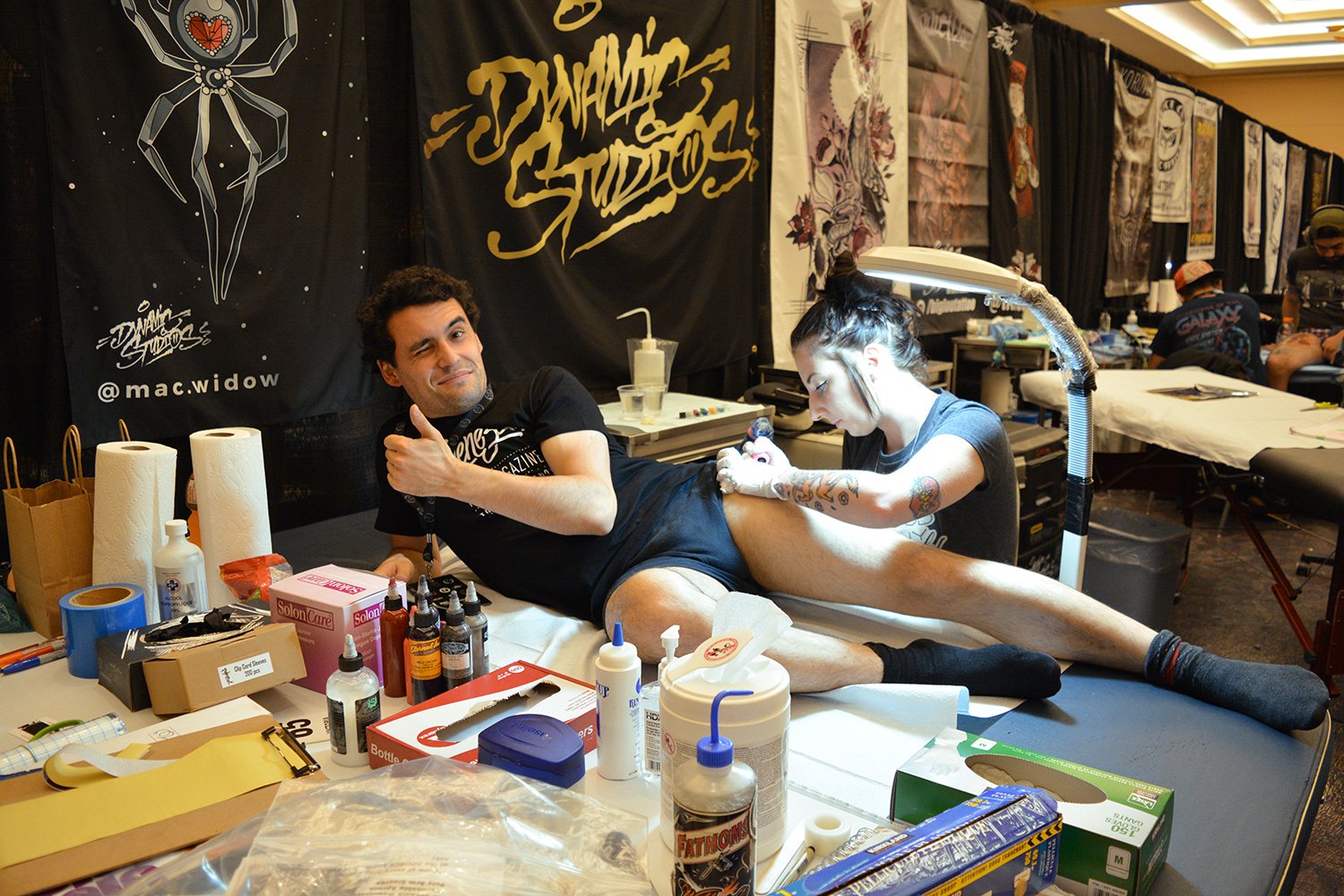 "It feels like being scratched by a cat for two hours"–Mac Widow, describing the feeling of being tattooed for the uninitiated.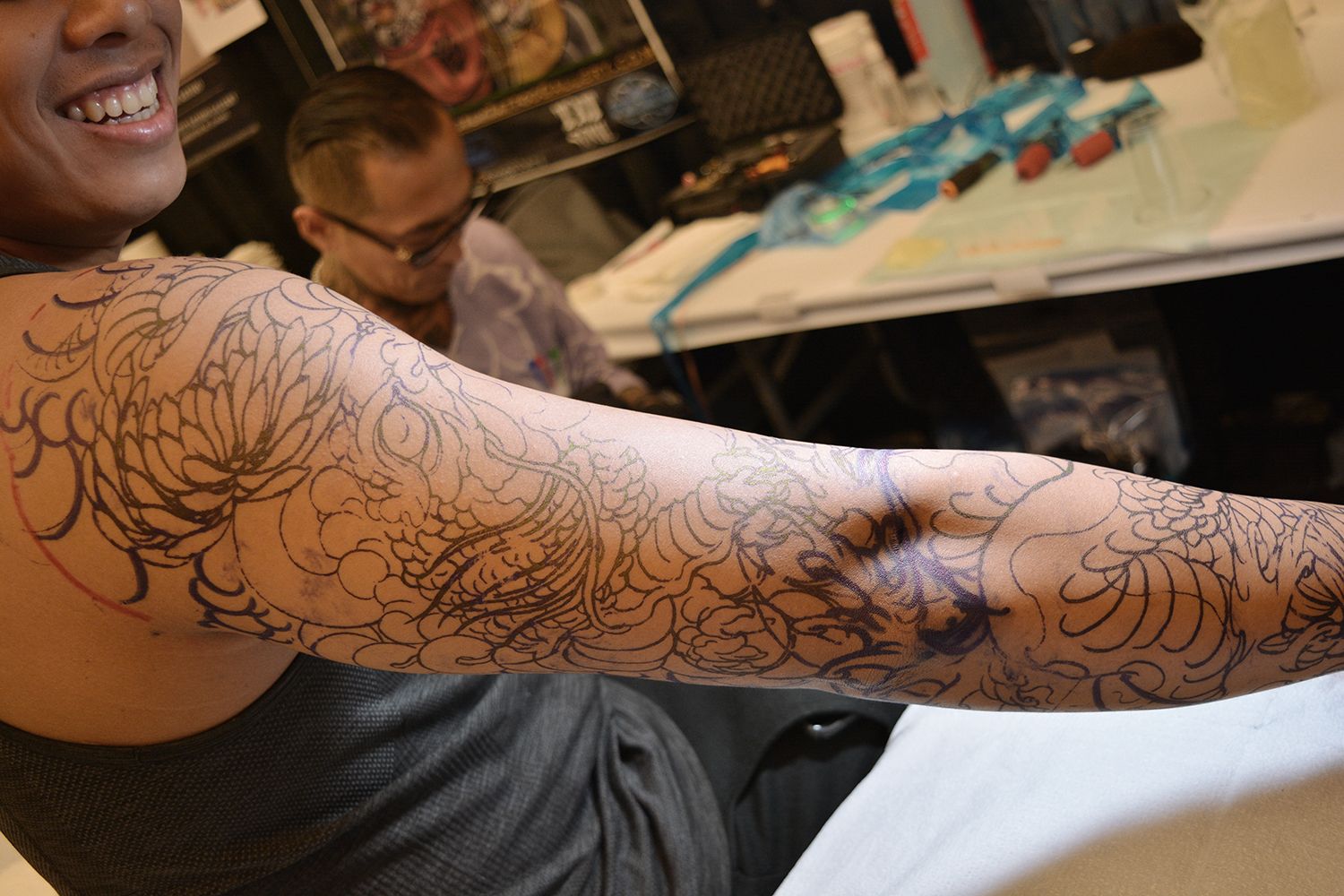 One of several sleeves that the masterful Horiryu worked on over the course of the Expo.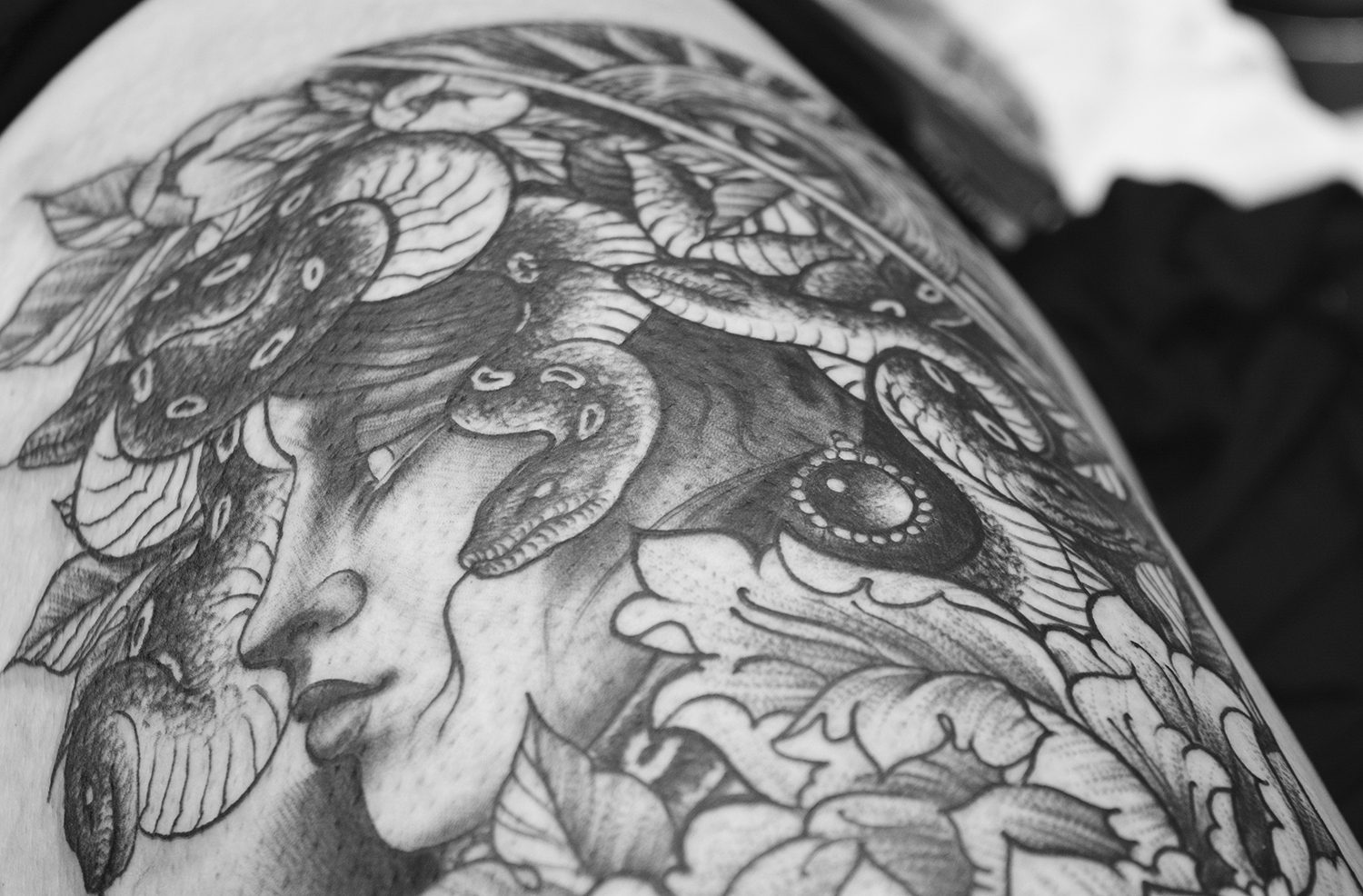 A beautifully detailed Medusa head.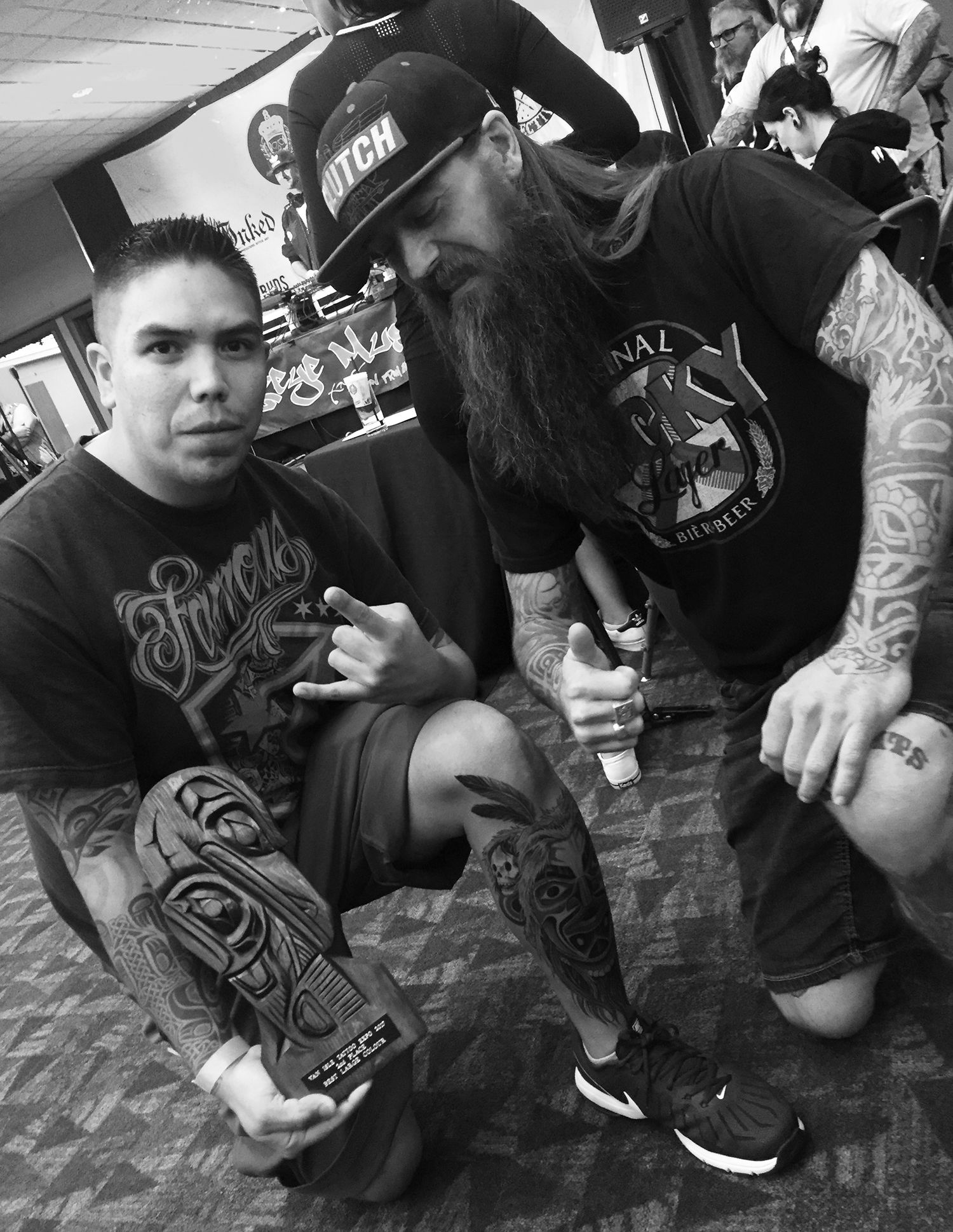 Deano Robertson took home second place for this calf piece on the convention's last day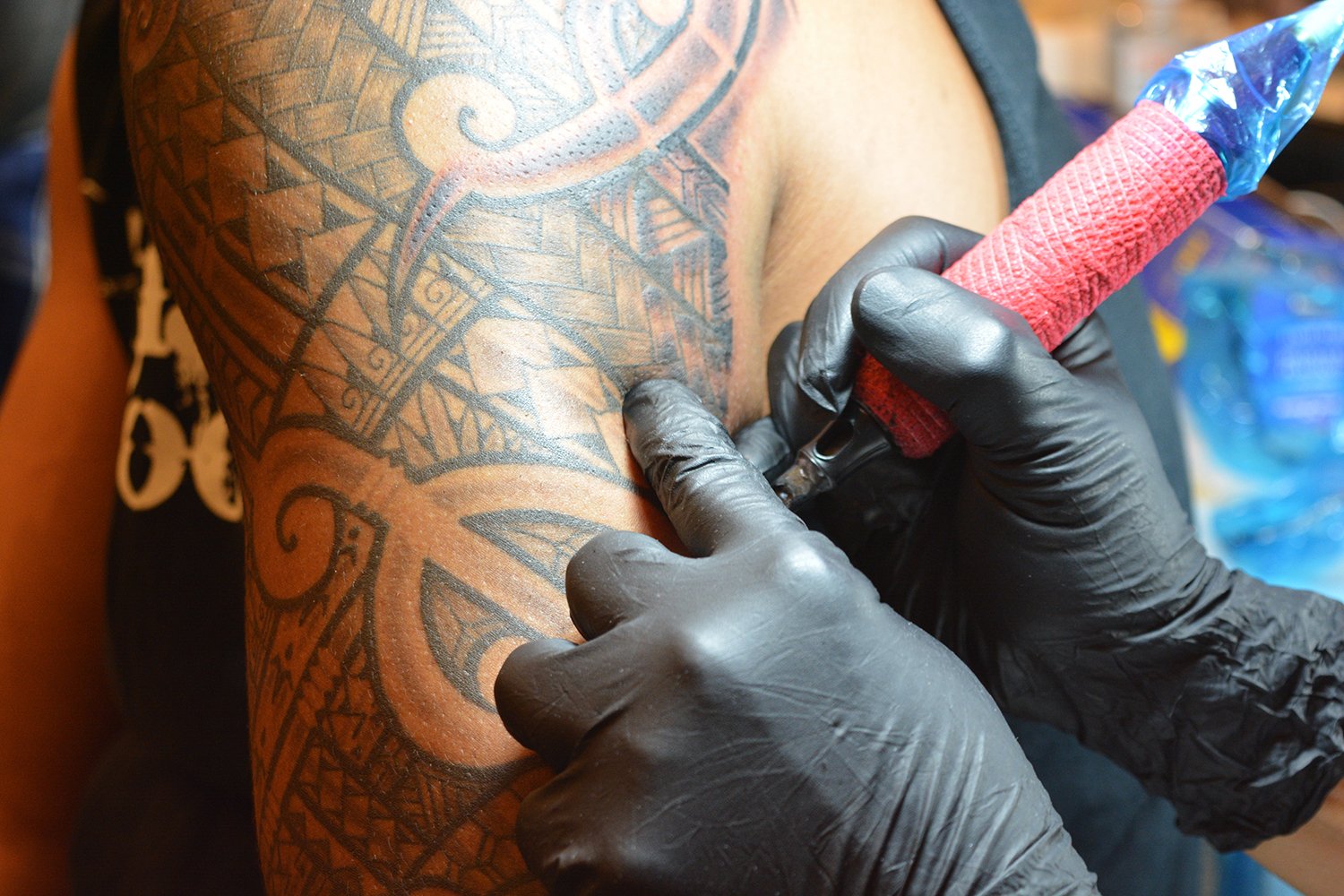 Mayo of Birthmark Tattoos working on a tribal sleeve over the course of the convention.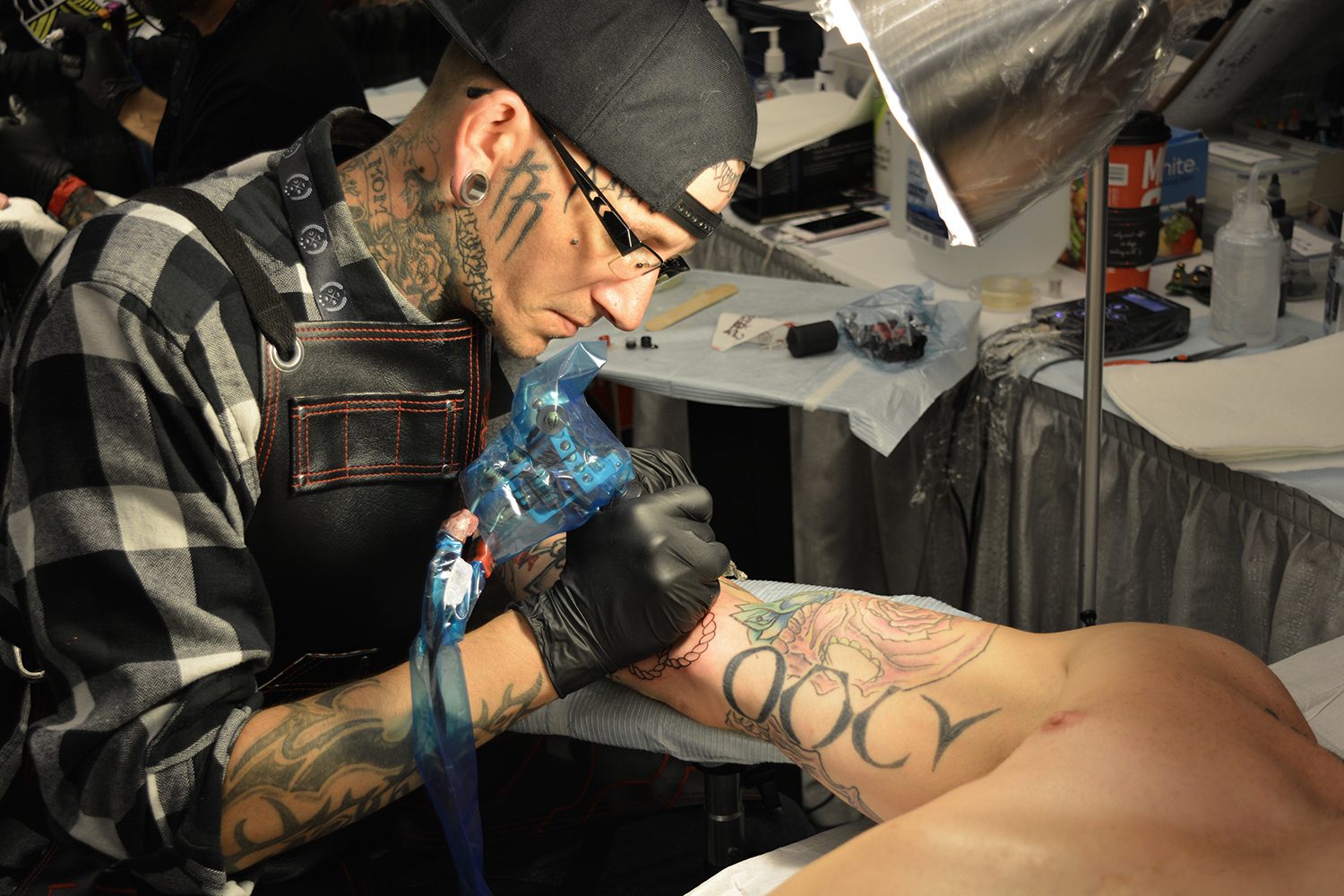 Craig Church of East Van Inc received multiple awards for his stellar work at the Van Isle Tattoo Expo.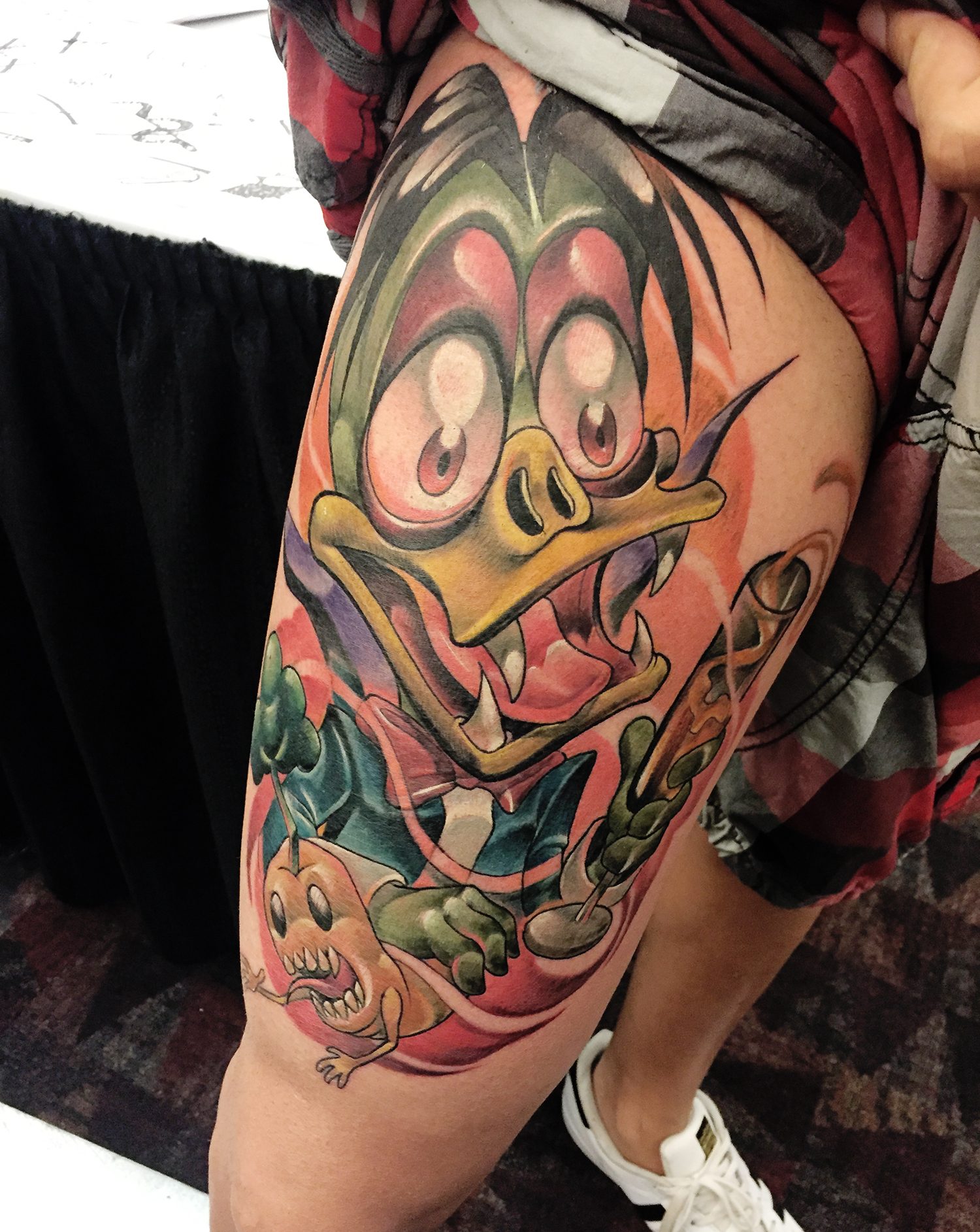 Diego Chagall's neo-traditional thigh piece won "Best Tattoo" of the Expo.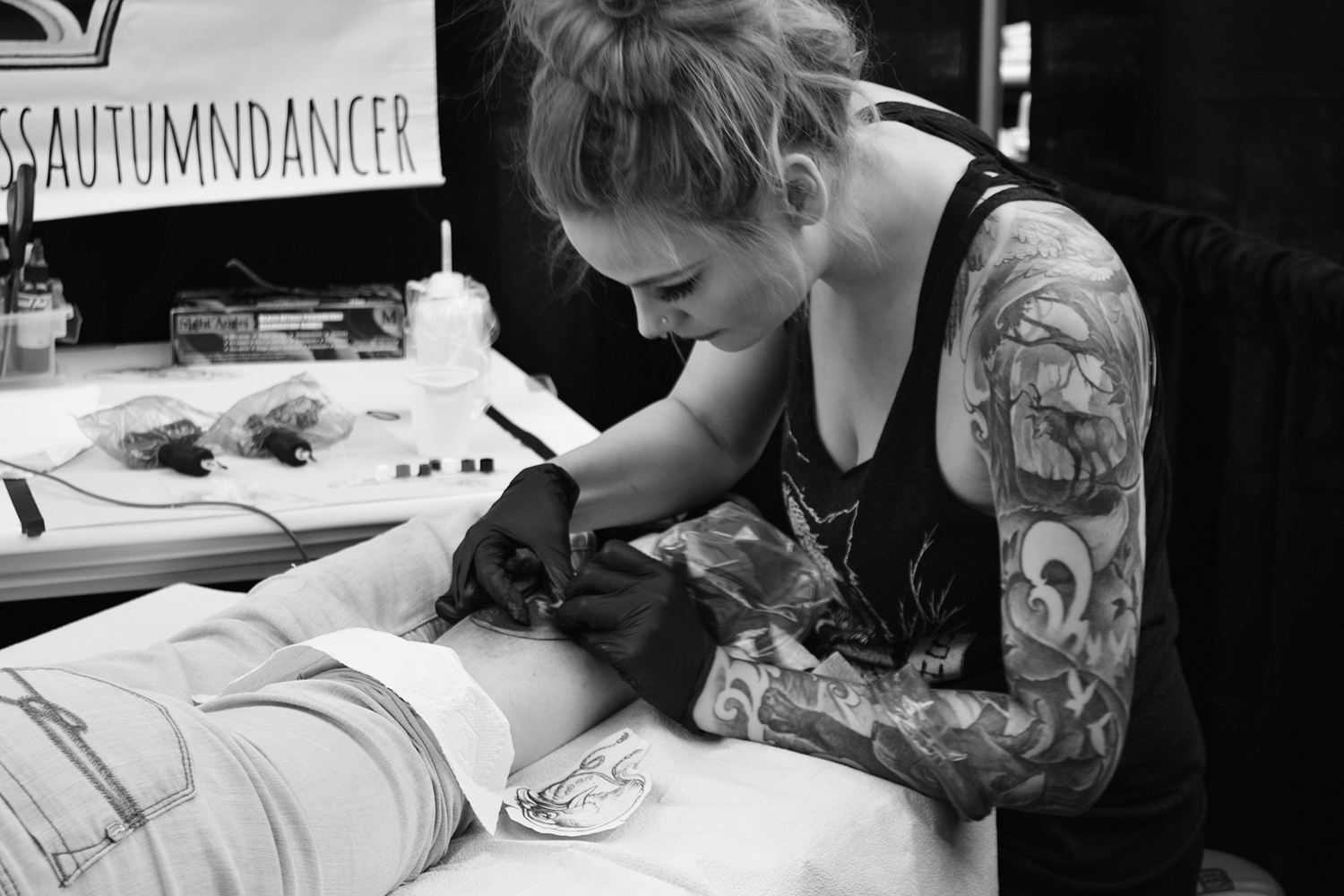 One of several little birds that Autumn Dancer tattooed on the second day.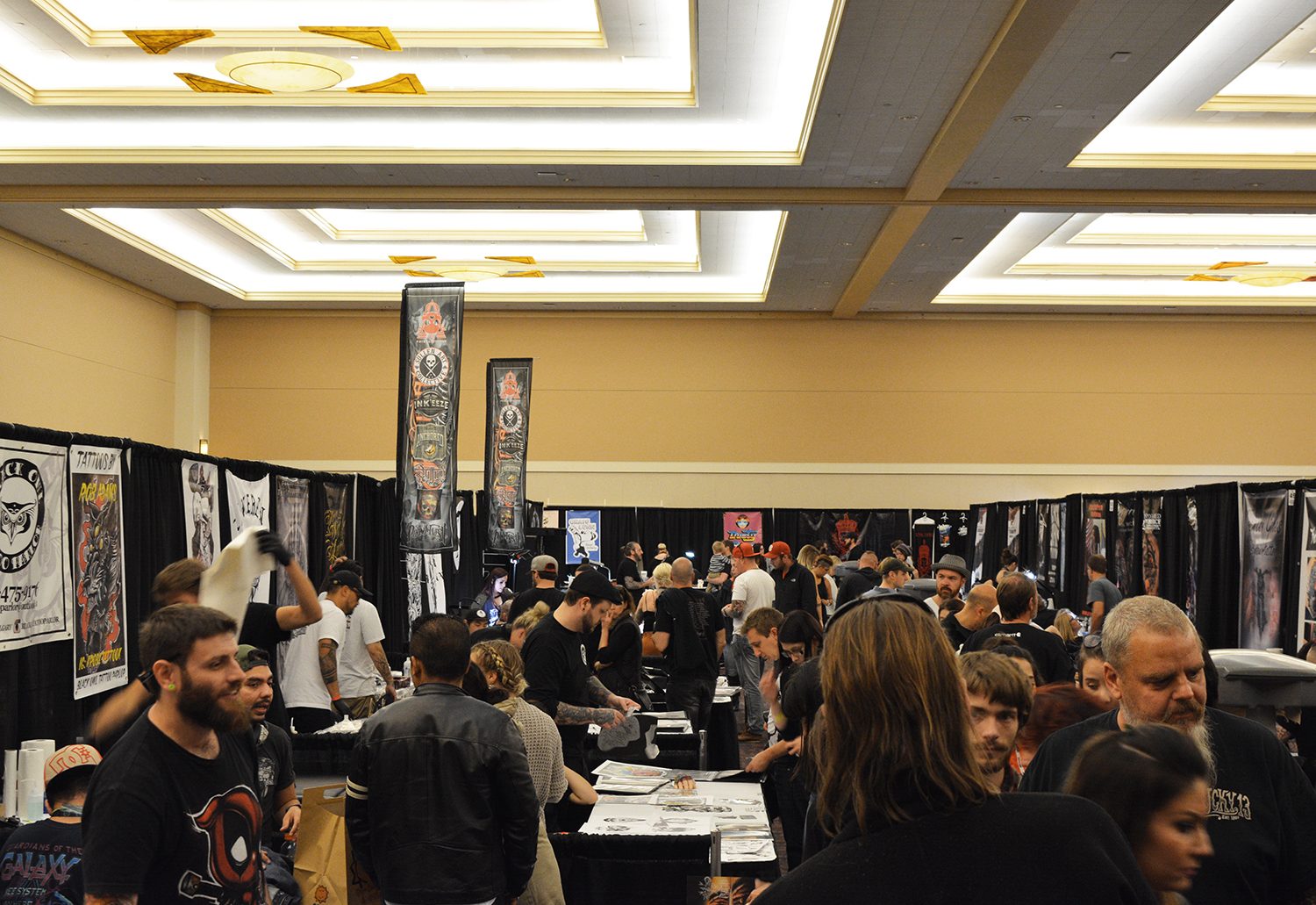 Saturday saw the convention centre packed all day long.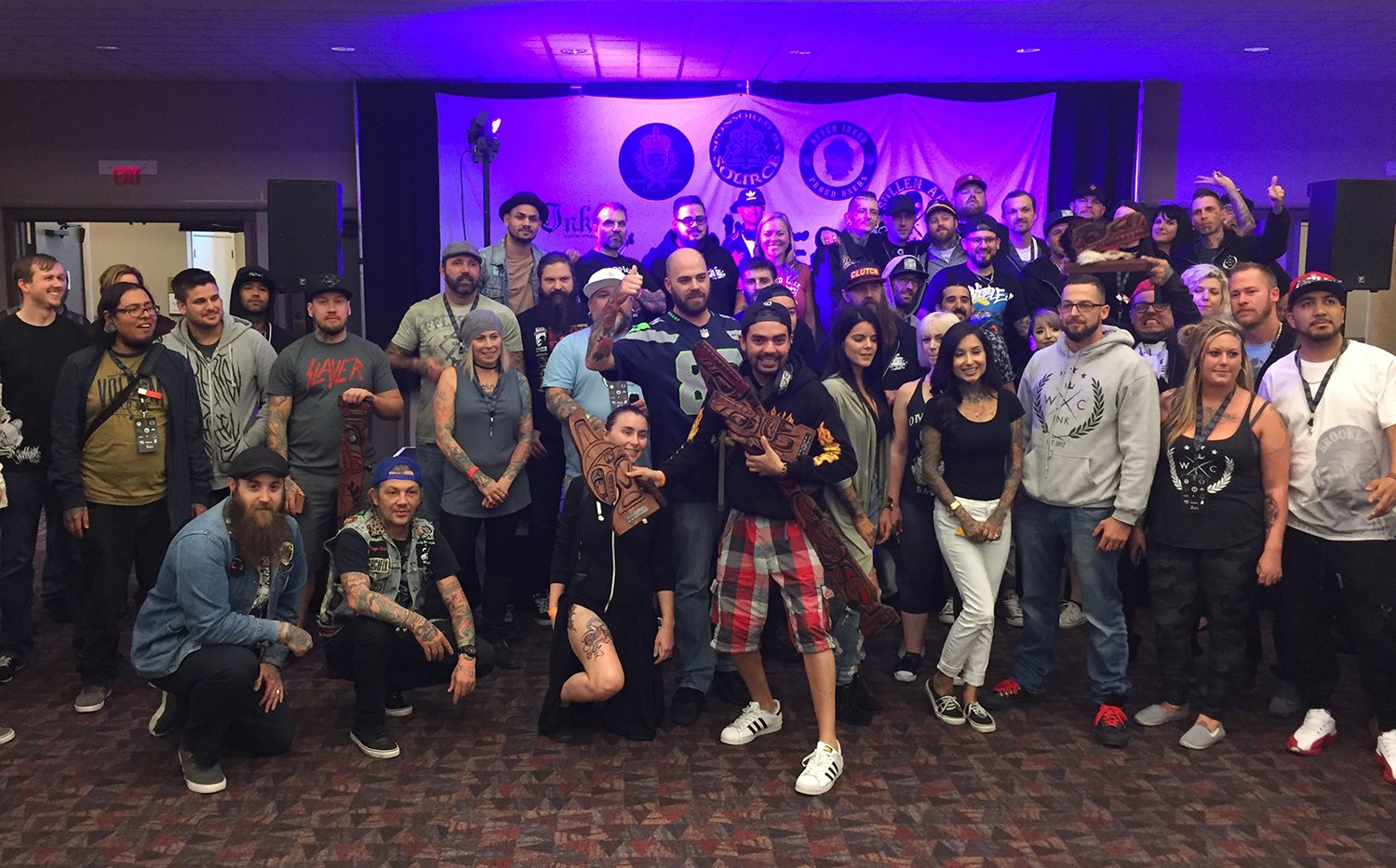 You could feel the ties that had developed over the course of the weekend when the artists came together.
Convention photos by Sydney Koncz, © Scene360