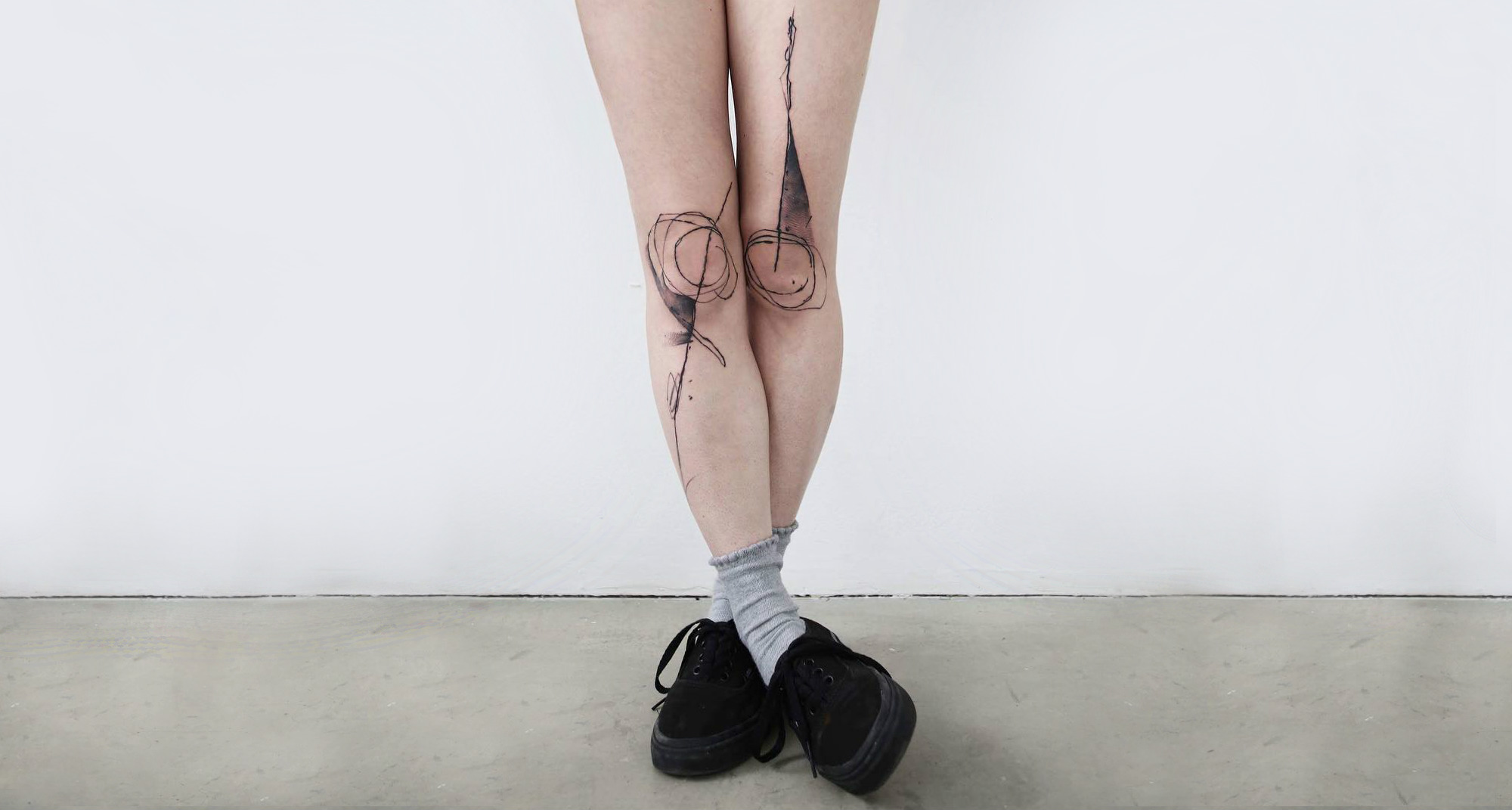 What if a circle could make your jaw drop? What if a line could turn your head, or even turn you on? Minimalists, of course, love the less-is-more look. But when it comes to tattooing, bold placement proves that simple doesn't have to mean boring.
It's not a new idea. Minimal shapes, lines and dotwork designs have been tattooed for millennia. The Amazigh of Tunisia thought small face tattoos could induce fertility. Ainu women of Japan would tattoo their lips black to signal maturity. Shammar tribes in Iraq would mark lines from neck to navel, sometimes for magic, sometimes for fun.
Modern tattooers, and their clients, have a million different motivations. And full disclosure: I'm on this list. My own eyelids were tattooed last month; you'll see them below. When asked why, I can only say that I'm a fan of the understated avant-garde. Without saying a word, my dots express subversion, strength and shyness. They're a physical manifestation of my personality. But I know my reasons. If you have a strong reaction to a simple design, I'm much more curious to ask, "what does it mean to you?"
Top: "Bouquet" by A++void.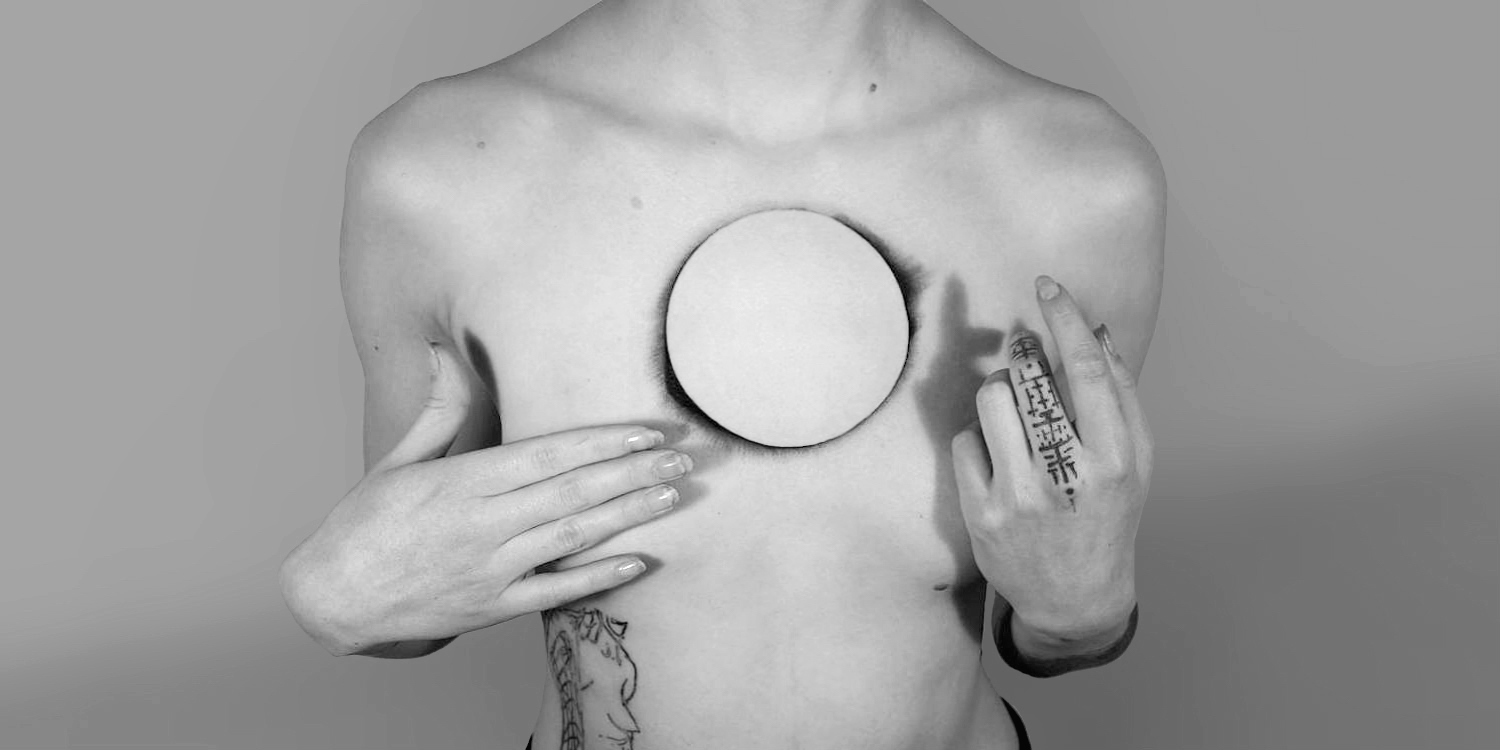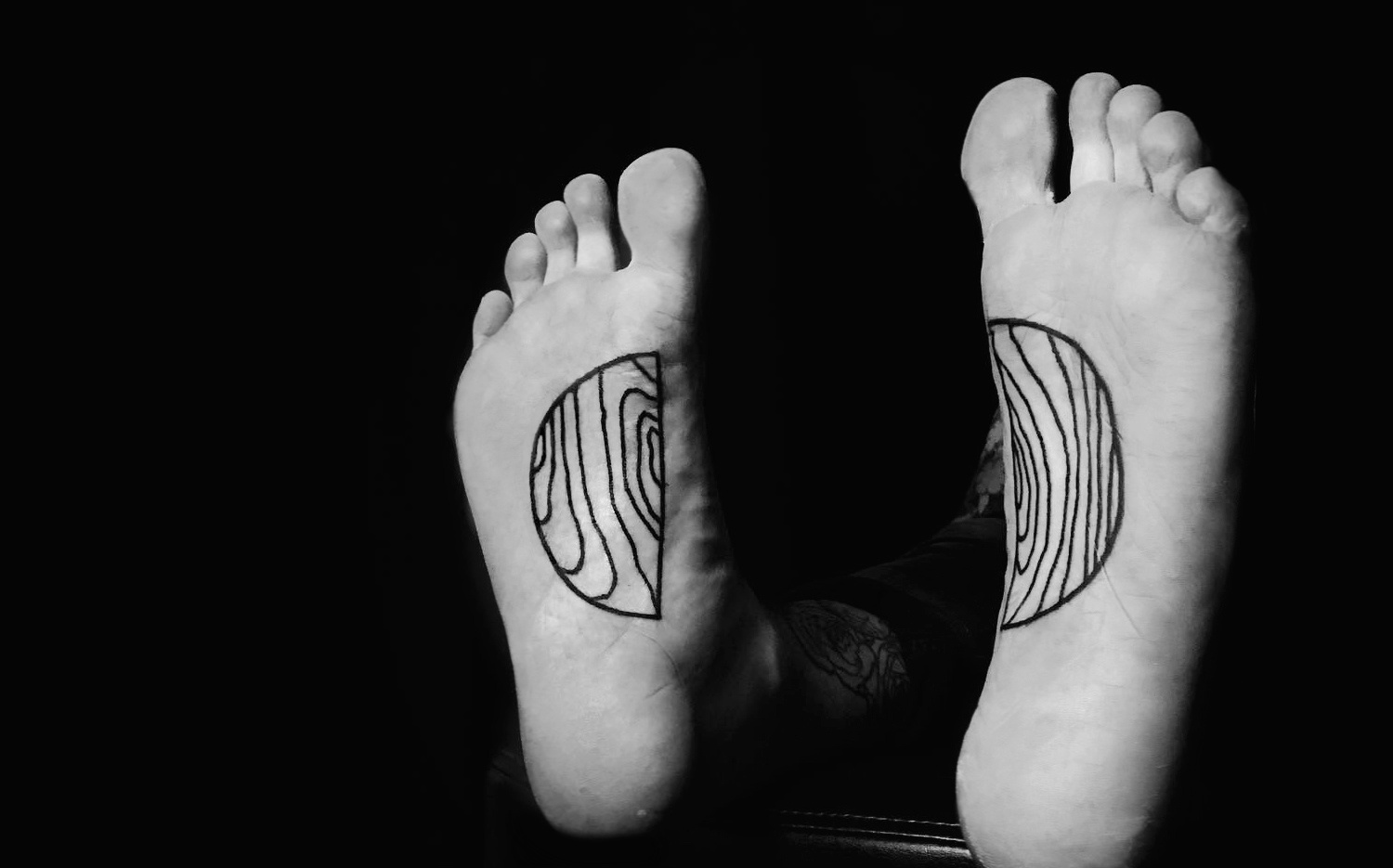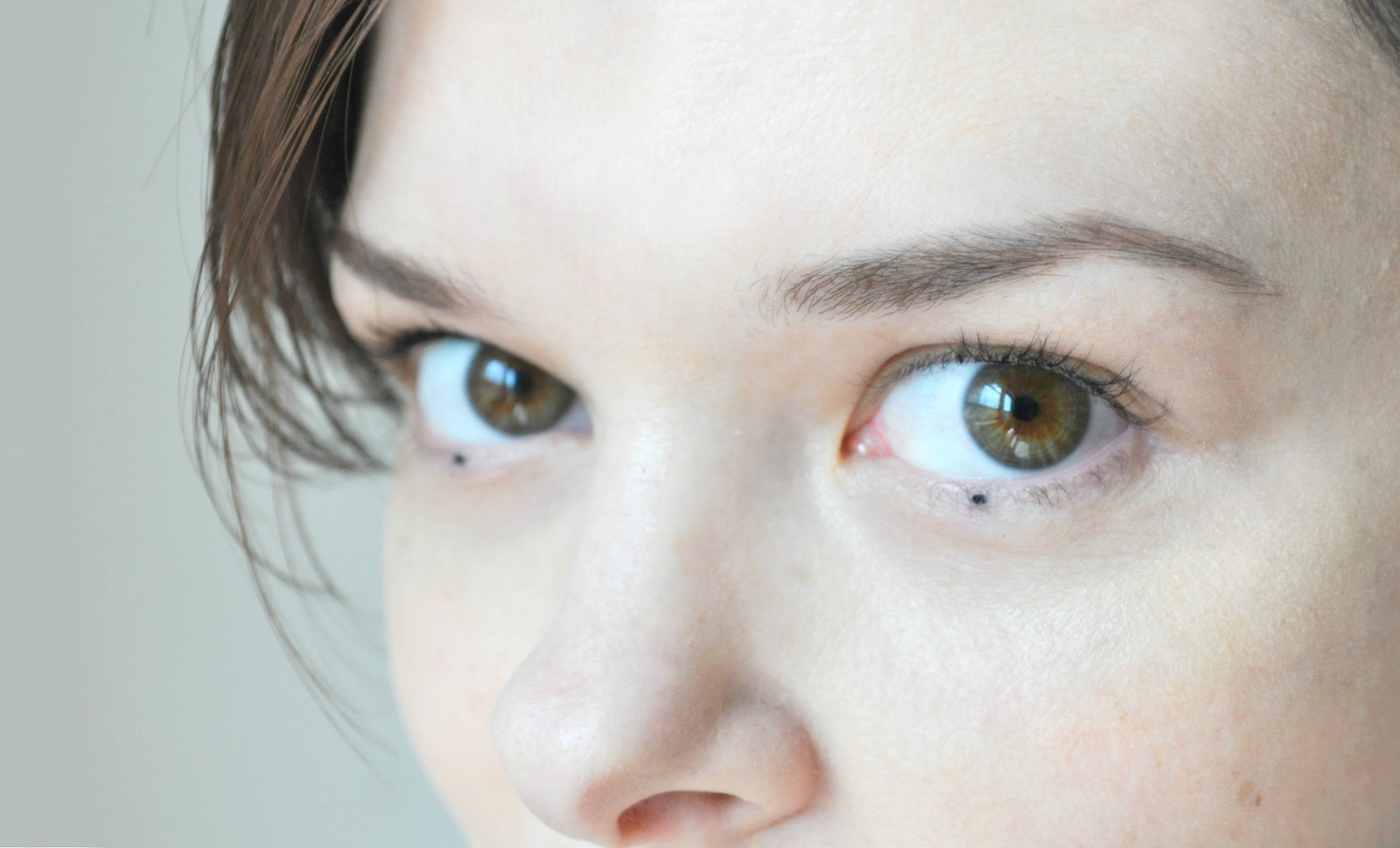 Handpoked eyelids by Indy Voet.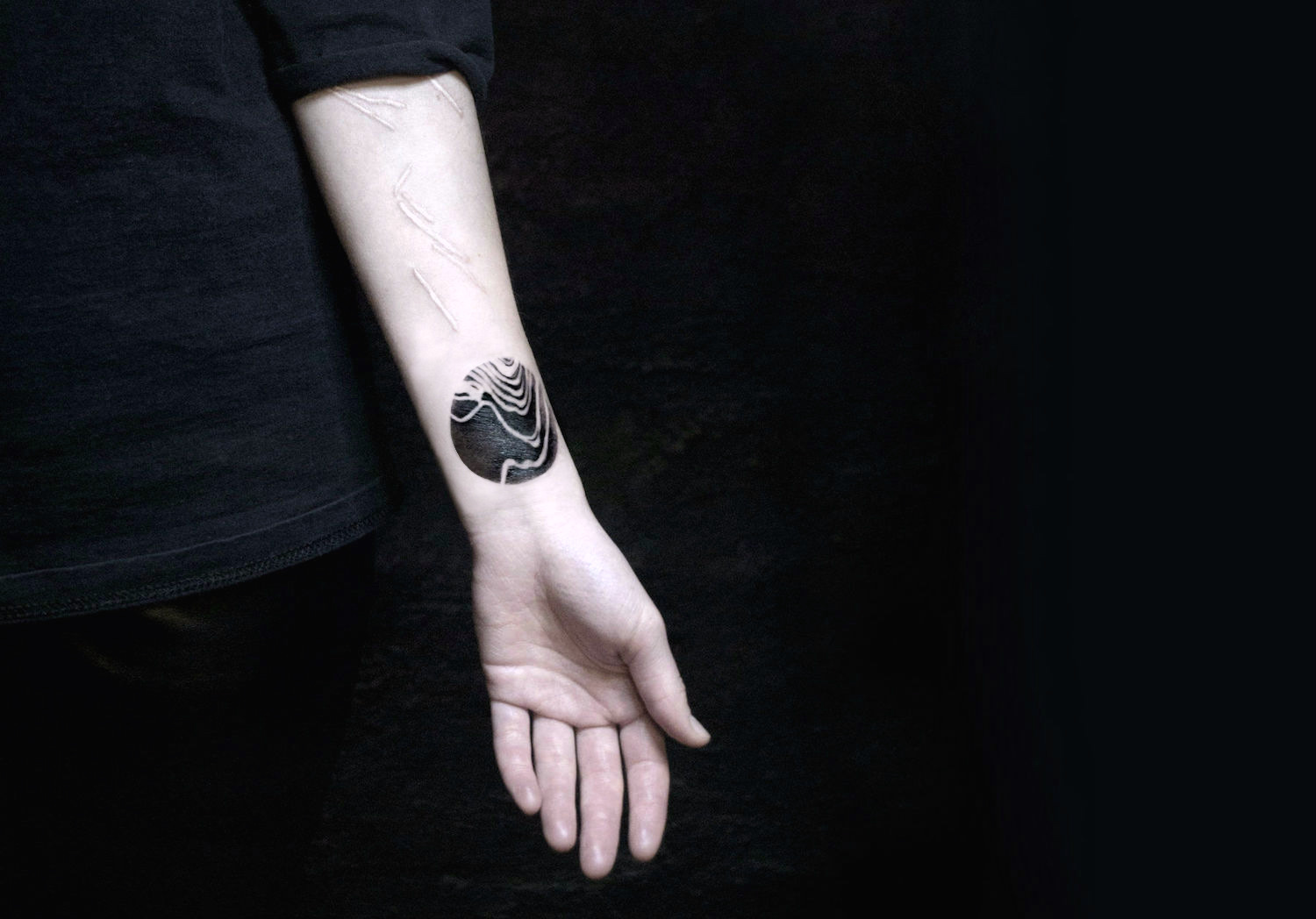 Abstract blackwork reclaims past scars by Nastasja Barashkova.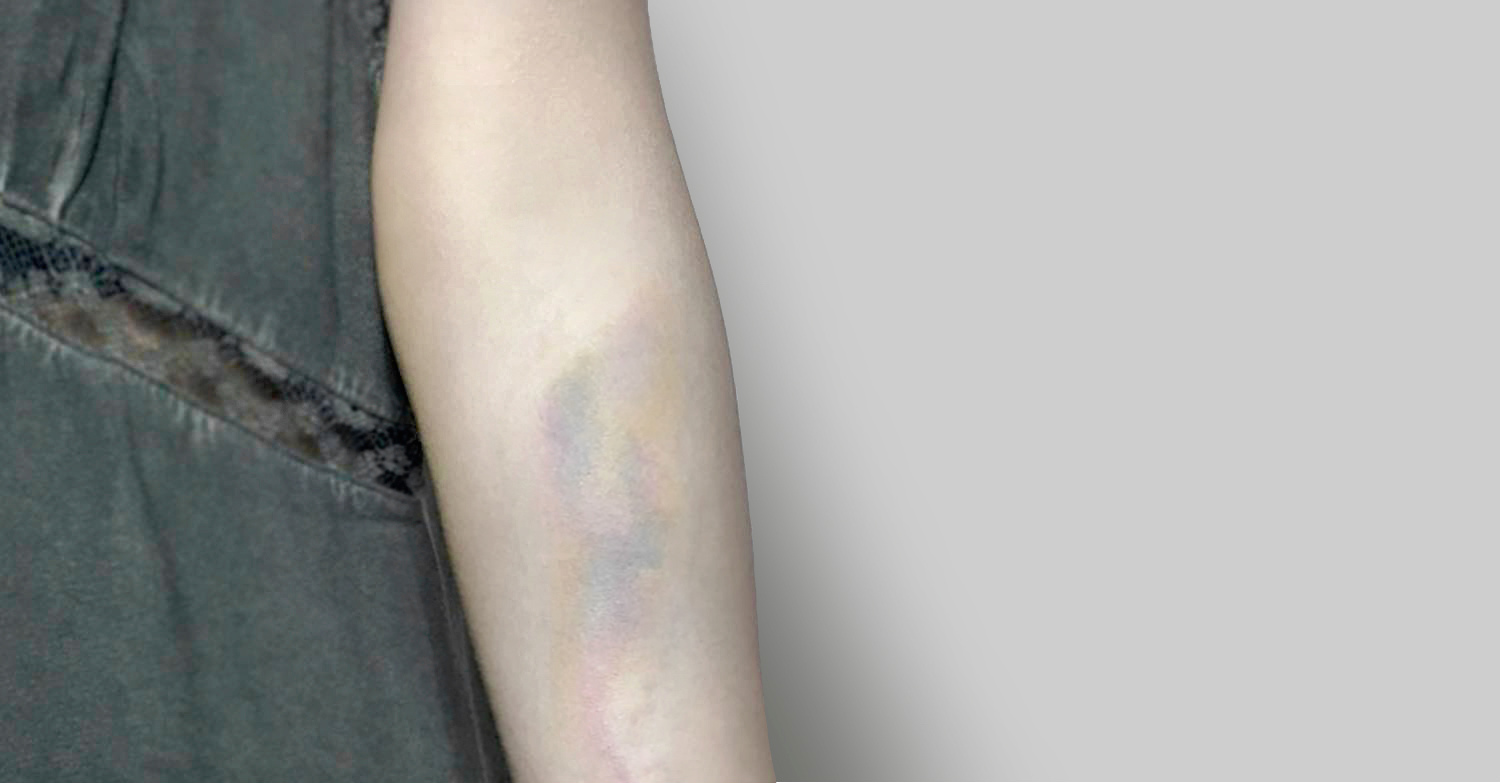 Controversial bruise tattoo by Puiyee Babyshoe.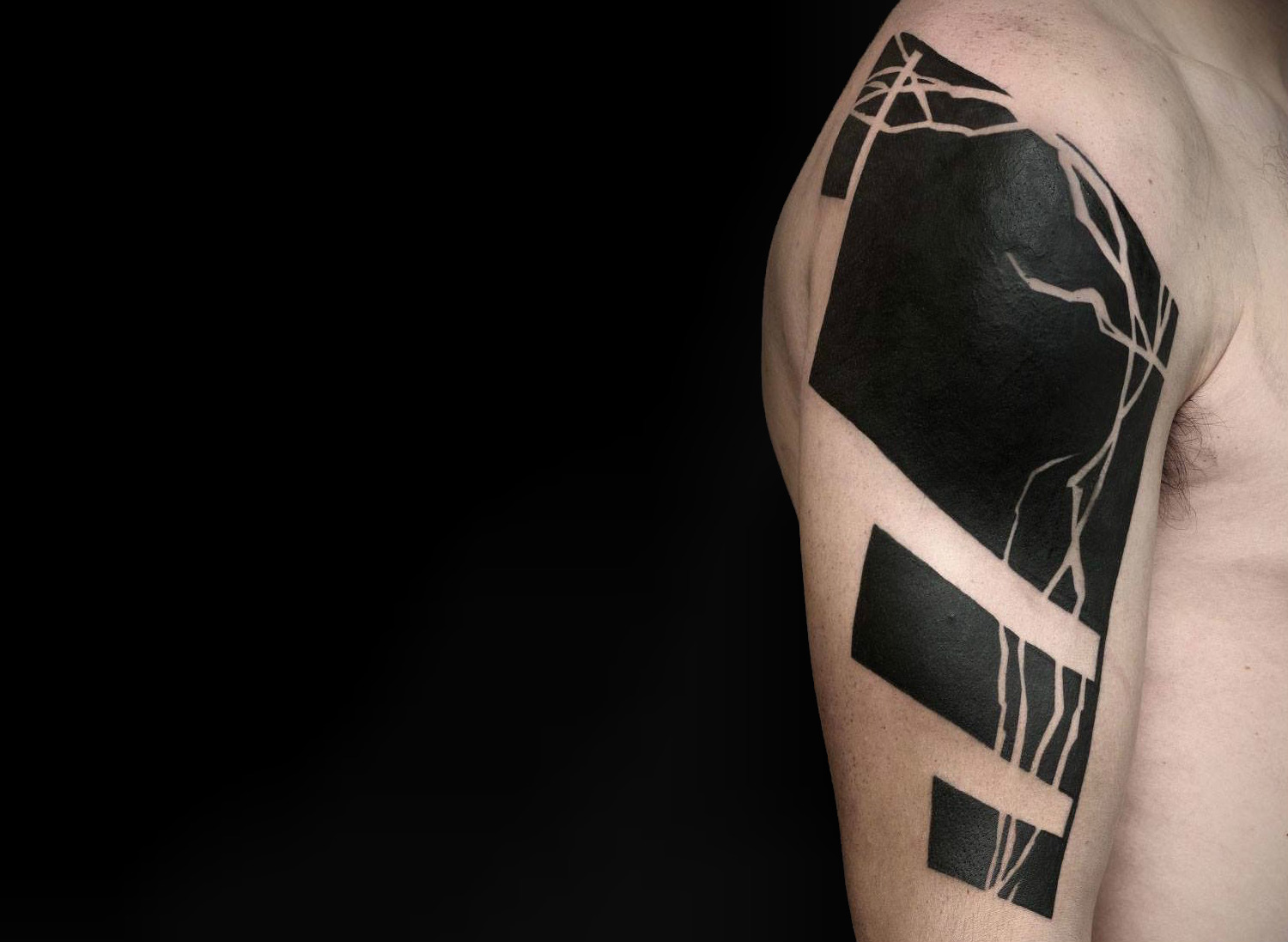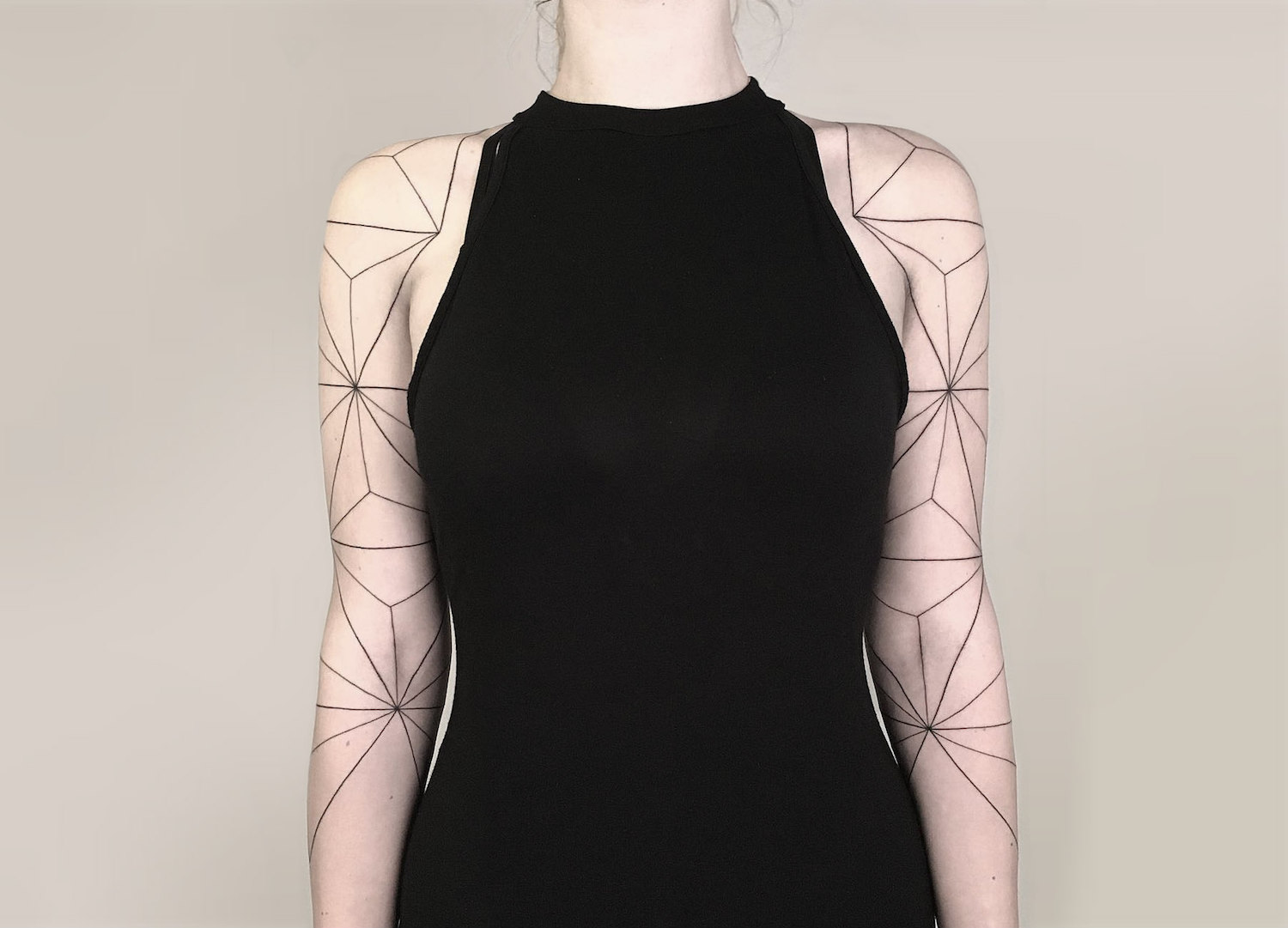 Minimal geometric sleeves by Y4shk4.
Photos © respective artists.