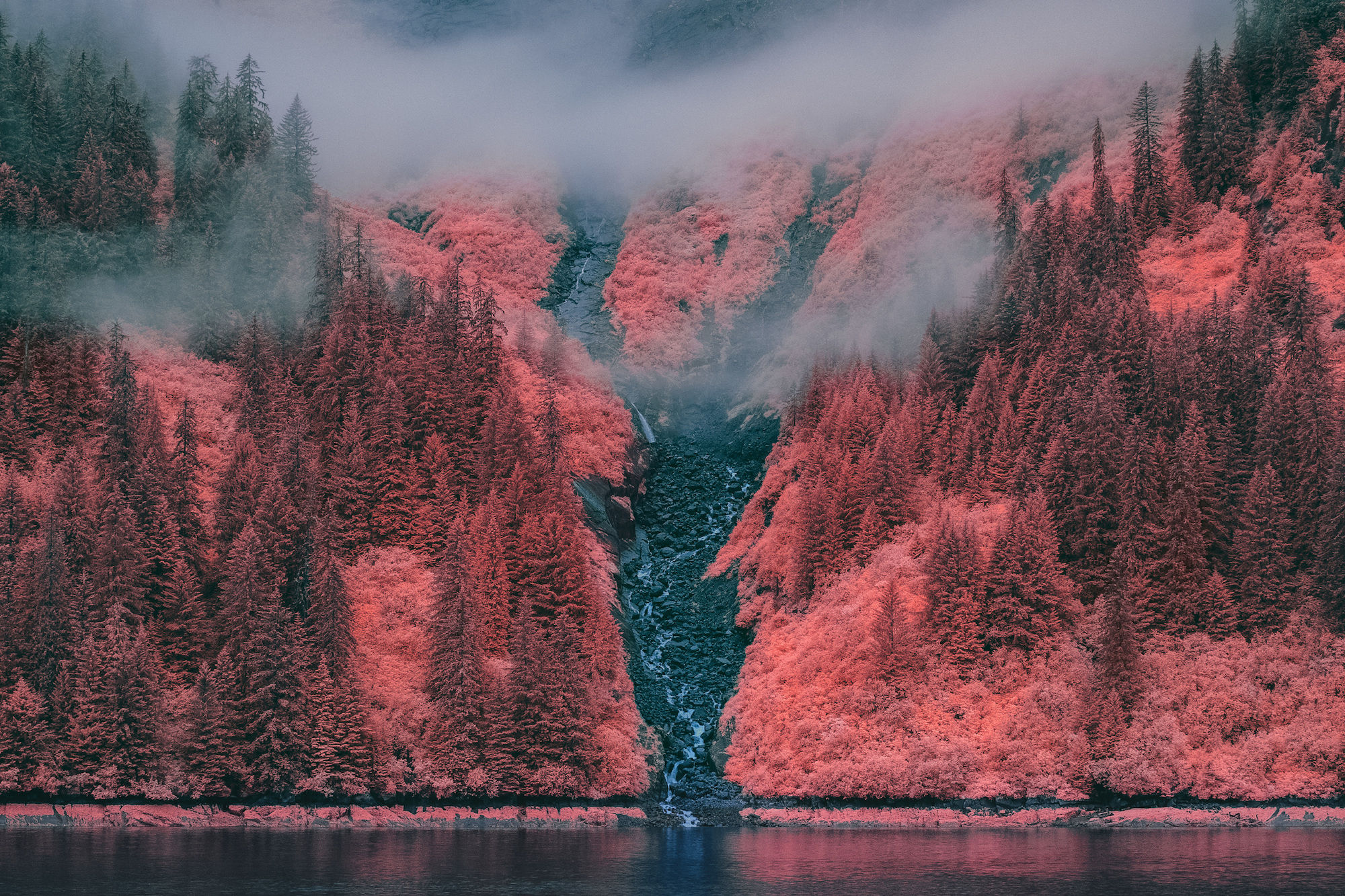 When Instagram launched in October 2010, it was billed as an app for photo sharing and championed pictures captured through a lens. Within a square (and only square) frame, users could share their lives with selected filters that altered the photo like a pair of rose-colored glasses. 
With the focus on photography, it's no wonder that the app was a hit with enthusiasts and professional photographers alike; when it was released for Android phones, it had more than one million downloads in a day. Its influence on our lives still remains. An Instagram feed allows a photographer to not only showcase their newest work, but to experiment as well. For some, Instagram is a way to try new ideas or document process in a way that's simpler than blogging, but still allows the photographer to provide context on their work.
Every photographer has a different way of using an Instagram, but here are 10 image makers whose images will make a great addition to your feed.
GMUNK traveled via small vessel to capture the Tracy Arm Fjord in Alaska.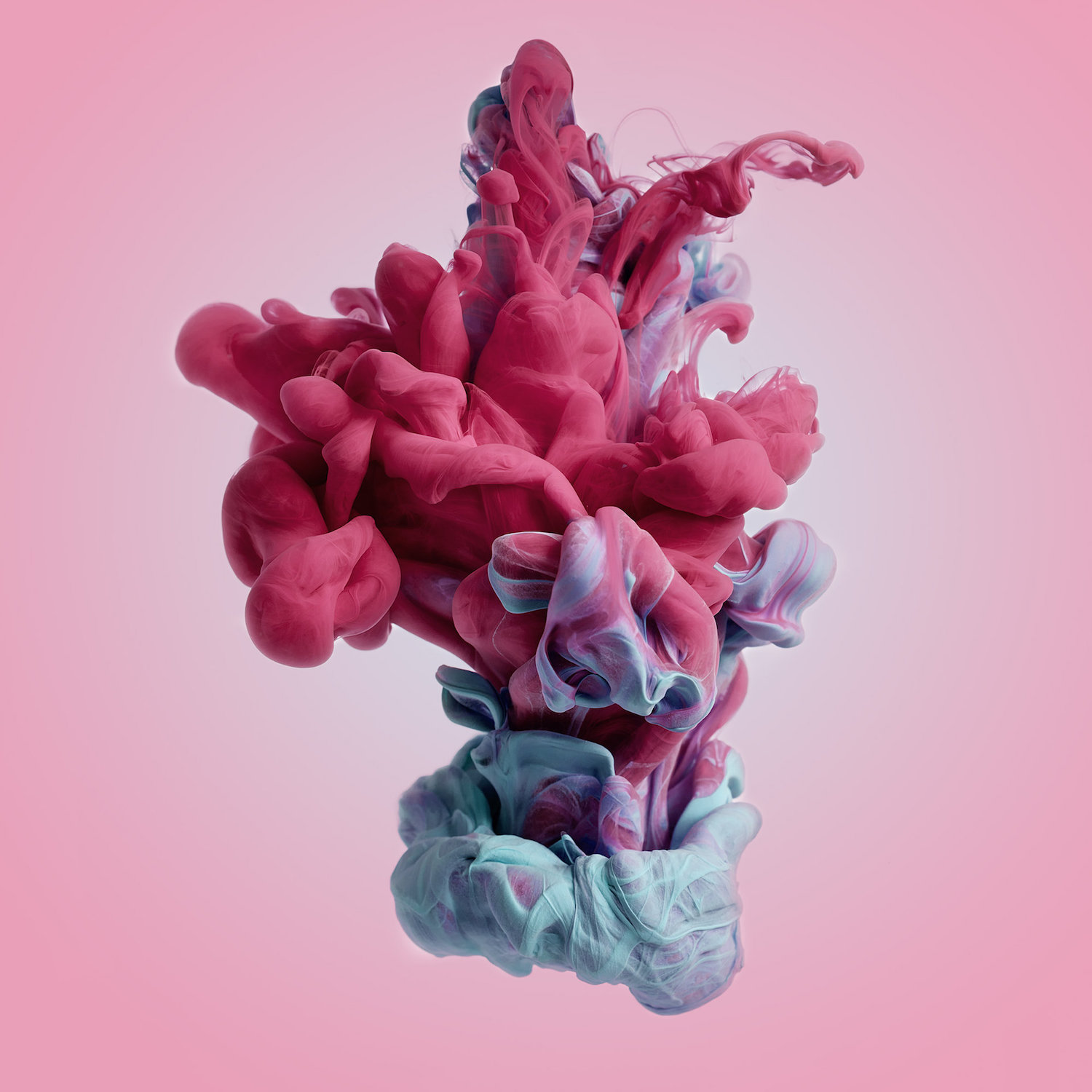 Mark Mawson calls his liquid photography "Aqueous."
Mark Mawson
Photographer Mark Mawson creates images that look like they're produce through a 3D rendering program. The liquid forms are brilliant in both their colors and supple folds. But despite this perfection, Mawson works underwater. The "explosions of color" are created by placing ink in water and watching it unfold. The mesmerizing imagery has caught the attention of those outside the art world; one of Mawson's videos was displayed on the walls of Buckingham Palace during Queen Elizabeth's Diamond Jubilee Concert.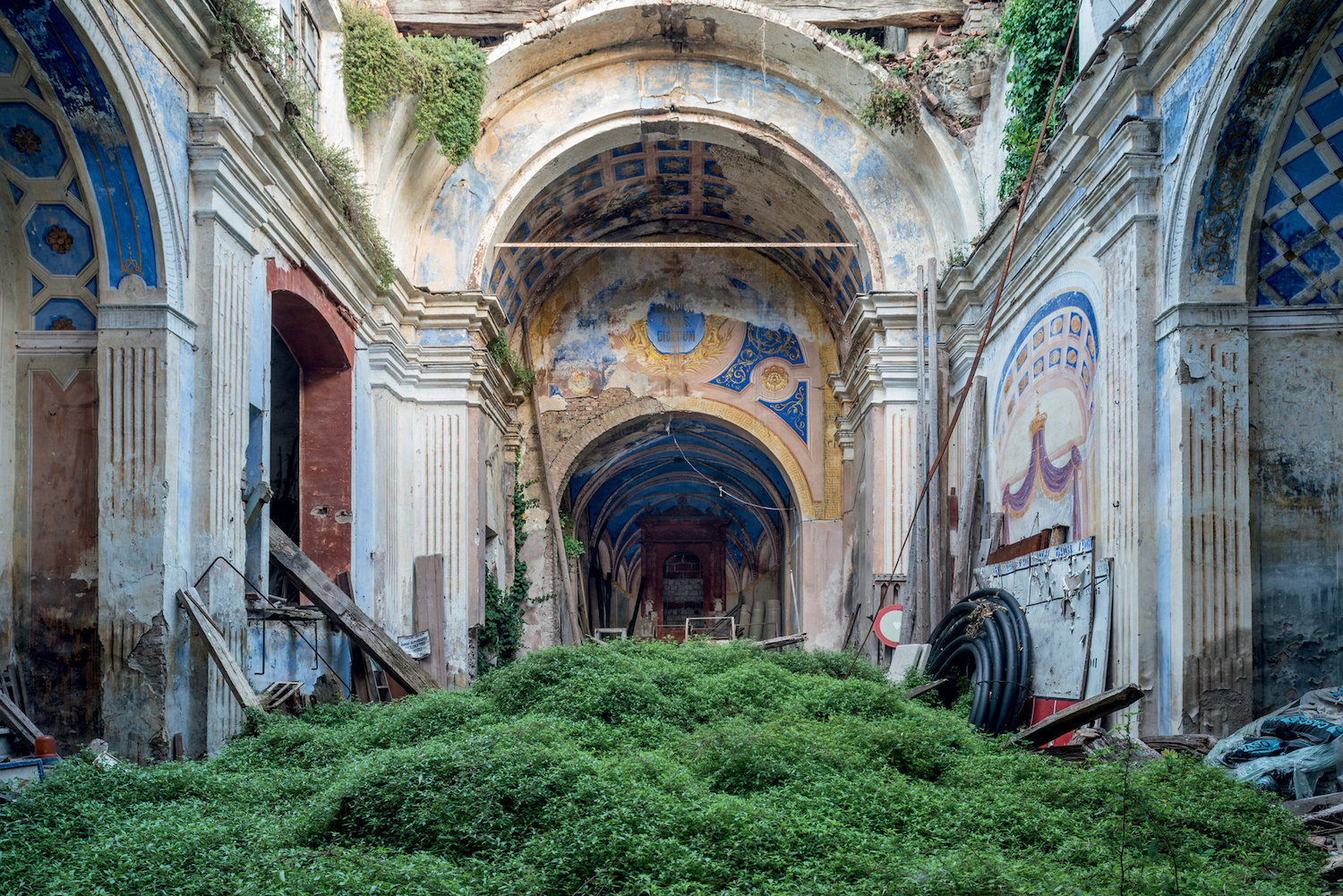 Aurélien Villette doesn't title his photographs. Instead, he wants us to "imagine a past that maybe did not even exist."
Aurélien Villette
Aurélien Villette began his photography career after pursing a passion for travel. Since dramatically altering his life in 2008, he's been to more than 30 countries. Along the way, he's documented a variety of interior spaces—most notably, ones that are abandoned. His 2015 book titled, "Spirit of Place," displays these broken-down buildings and Villette demonstrates the duality of culture. I.e. how a building is constructed according to the aesthetic and function at that time. But after it's no longer useful, it transitions into a "chronological marker of an era," that's overtaken by nature.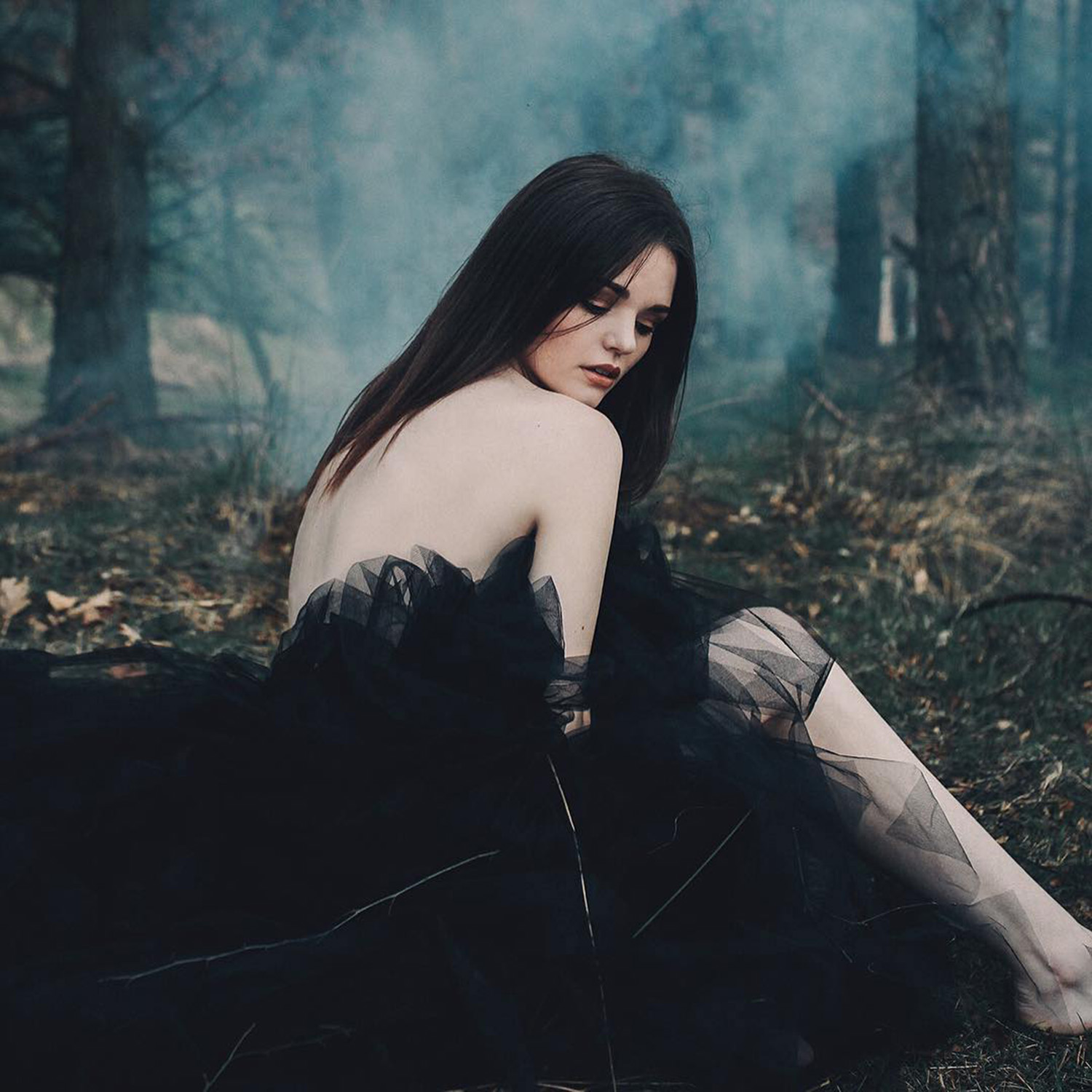 Adam Bird likes to experiment with his photography and will fuse it with drawn elements.
Adam Bird
Inspired by fairy tales and nature, Adam Bird conjures "narrative portraiture" that borders on the surreal. His foray into photography started in 2012—as a teenager—with editing pre-existing images and later shooting his own. Now, his dramatic photographs feature a combination of fantastical objects and grandiose outdoor settings. He tries to keep these things as analog as possible. "I've actually made props for several of my photos now," he explains. "Digitally adding them is always fun but I much prefer to have a physical prop on set. It allows your subject to interact with the scene and also creates a sense of believability."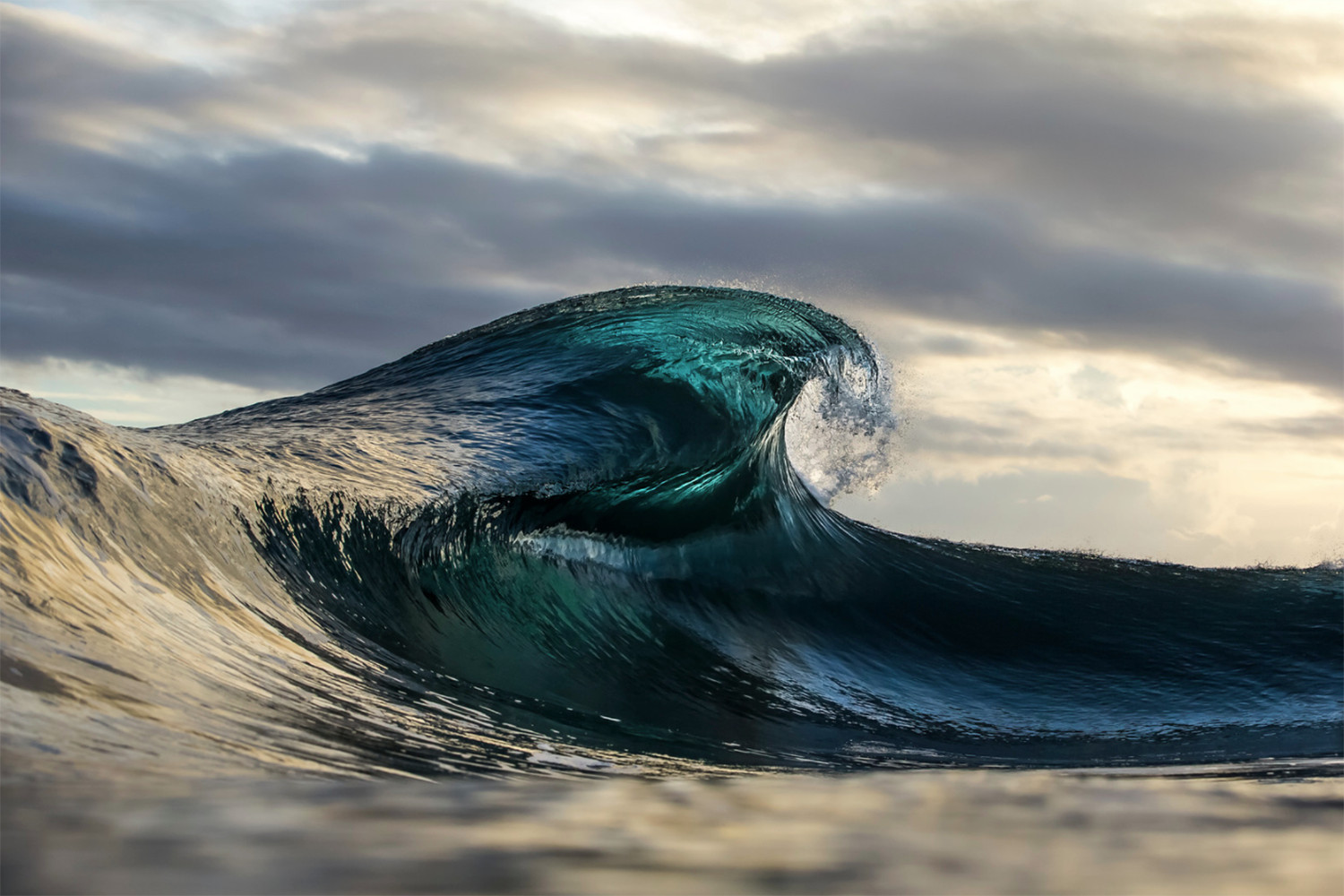 At age 22, Ben Thouard moved to Tahiti where he shoots wave photography full time.
Ben Thouard
Ben Thouard's biography reads like the beginning of an epic story. "Ben grew up in the south of France where the waves are small. His father was a sailor and [taught him] everything about the ocean. Rocked by waves and wind, he received an education in close connection with nature and especially the sea." After discovering photography at the age of 15, he kept close to the ocean and snapped pictures of his friends who surfed. His expertise grew and he's since become a master at capturing the crashing beauty of waves at the perfect time. The result makes the powerful sea look like glass that could shatter at any moment.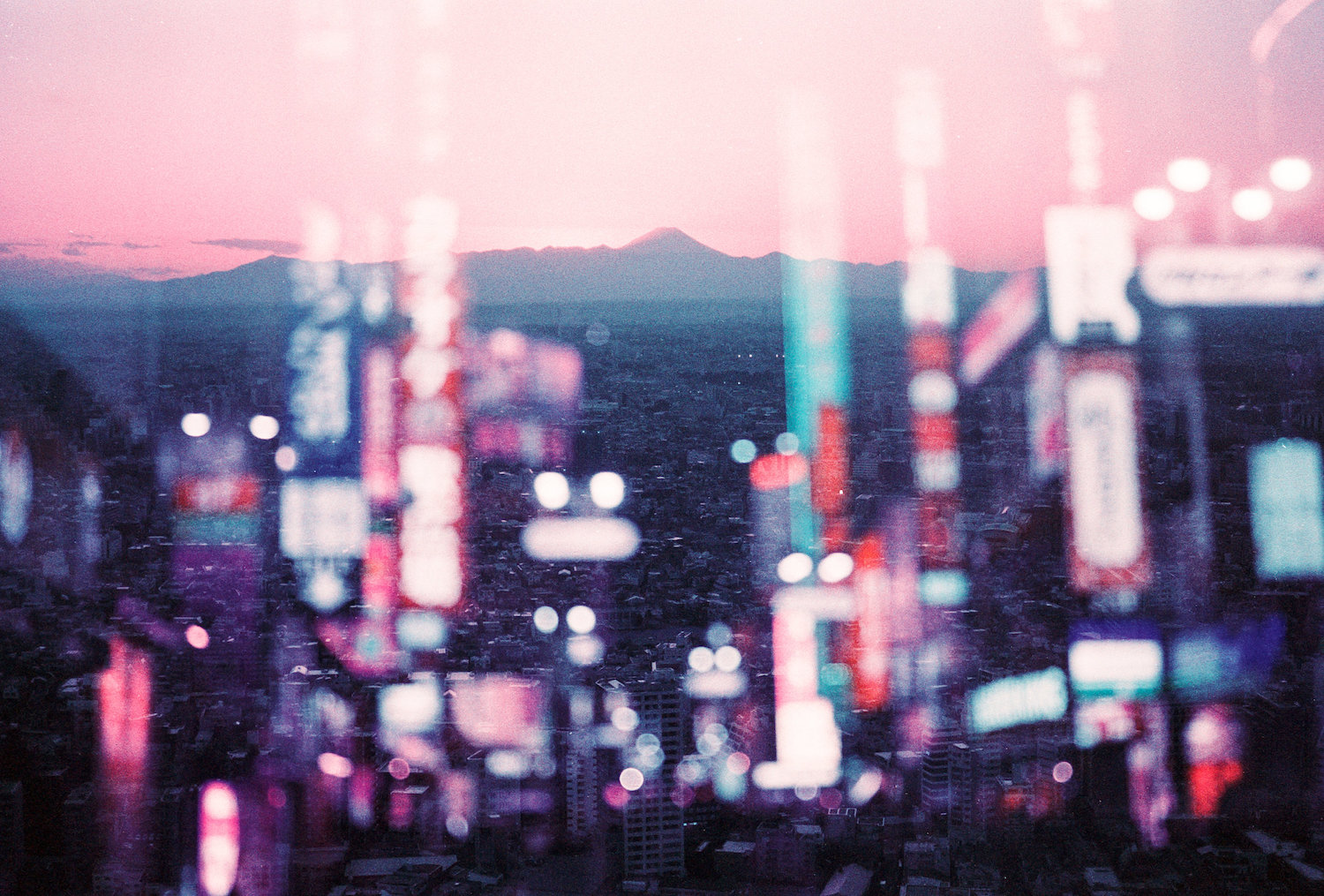 Hayden Clay prefers to work without digital tools and carry on the traditions of SLR photography.
Hayden Clay
While many photographers have gone completely digital, Hayden Clay is entirely analog and shoots on film. "I specialize in multiple exposures," he explains," where I combine the light from two ordinary scenes into an entirely new, much dreamier scene. All multiple exposures are created via the natural mixture of light in-camera, without the use of Photoshop." To achieve this, he employs a Canon AE-1 and 50mm lens. But, he also works much more basically (and cheaply) by using disposal cameras.
Don't worry about Nona Limmen's model—those aren't real snakes.
Nona Limmen
"Ordinary life does not interest me," Amsterdam-based photographer Nona Limmen says. She prefers to operate beyond reality, in liminal spaces like memories, dreams, and fantasies. These are "alike in that they are beyond our grasp," she explains. "It's the beauty of the unattainable, the quality of the miraculous." In her photographs, they all come together to create images that are alluring. This particular piece is called "Metamorphosis"comes with its own story that starts, "She murmured a few words in an old, ancient tongue that only she and the animals understood. The forest critters answered. Like a moth to a flame serpents of all kinds gathered around her, caressing her pale body with their scaly coal coloured skin."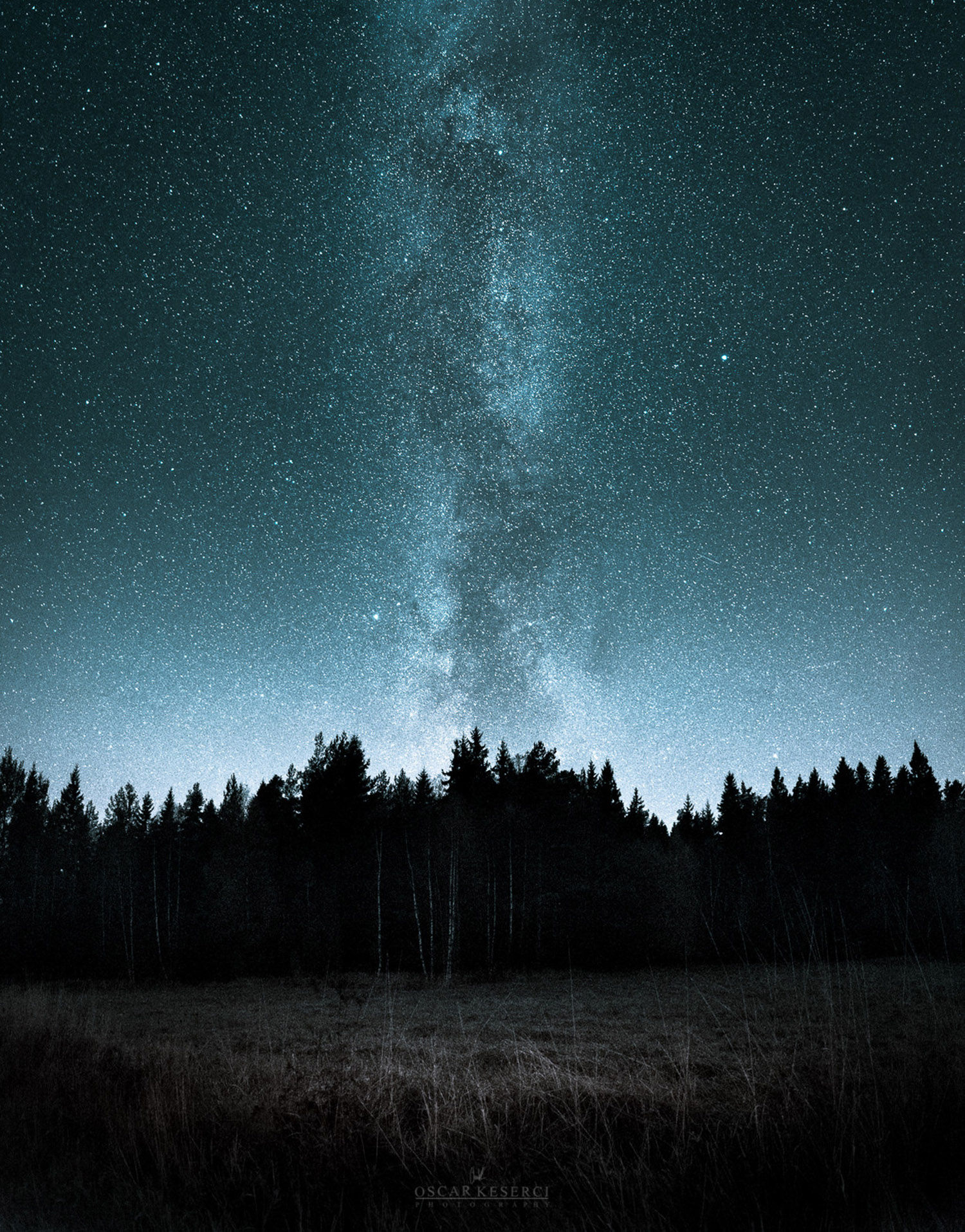 In addition to nighttime photography, Oscar Keserci specializes in seascapes.
Oscar Keserci
Self-taught photographer Oscar Keserci is entranced by the night sky of Finland. After relocating there from his hometown of Rhodes, he bought his first DSLR camera. "I wanted to capture all these natures [sic] magic moments I could witness every day," he recalls. This particular photo is from his "Blue" series, which was shot near Kirkkonummi, Finland. The nighttime shots required serious commitment. "In Finland," Keserci explains, "the weather is really cold most of the year, and especially during the night the temperature can fall even at -30 degrees."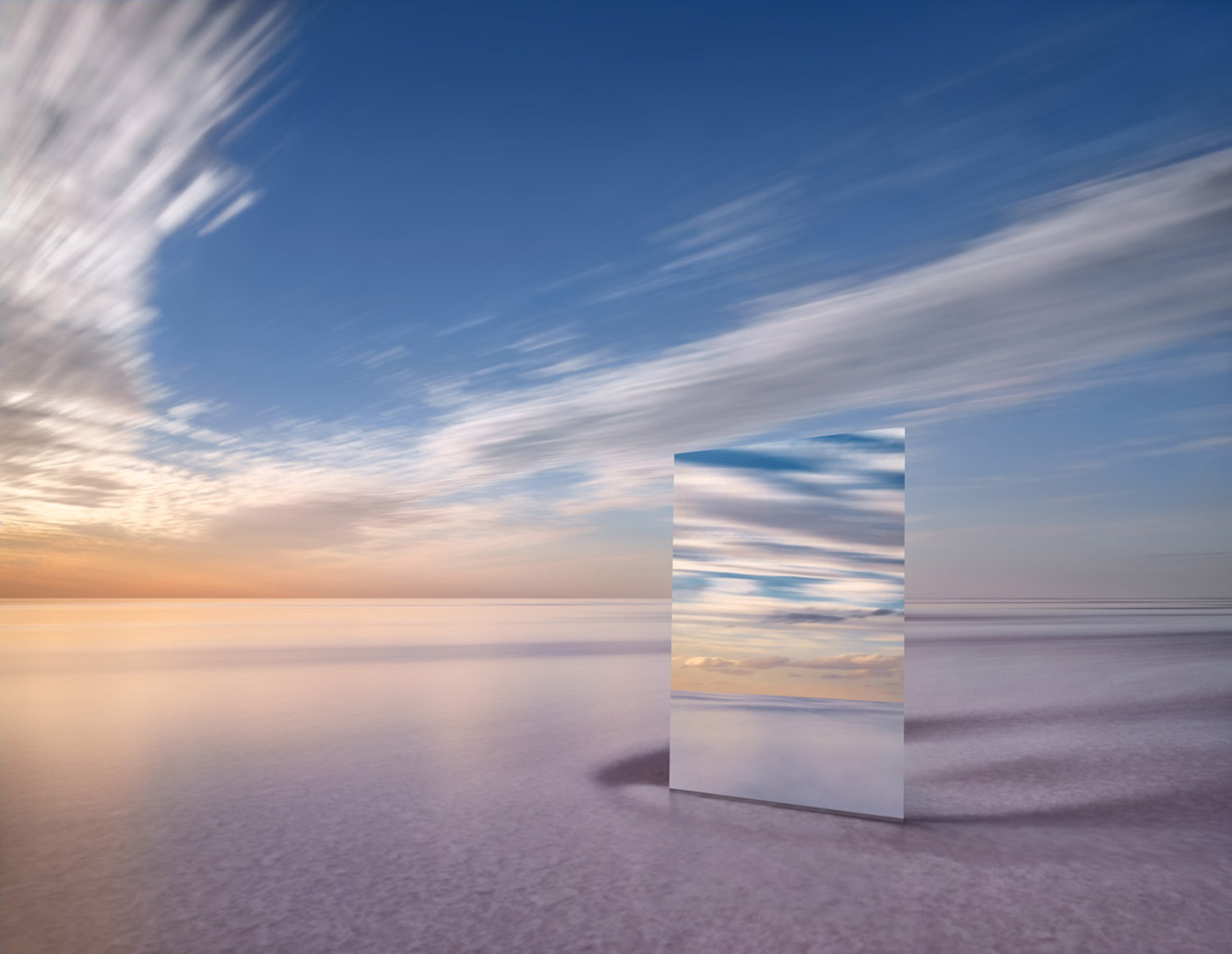 To achieve this type of alluring image, Murray Fredericks placed a mirror in the lower third of the frame.
Murray Fredericks
Murray Fredericks subverts the traditional landscape photograph with a seemingly innocent placement of a mirror. This piece is part of his series called "Salt: Vanity," and it takes place in the barren terrain of Australia's Lake Eyre. The mirror echoes a piece of the landscape back on itself, creating a break in an otherwise idyllic view. "In these images I find my own, flawed, search for a kind of perfection," he says in a press release about the series. "Perhaps it is a search driven by my own anxieties or vain attempt to escape the human condition. Standing in the silken water, surrounded only by a boundless horizon, I sense a release, a surrendering as the self dissolves into the light and space."
"InfraMunk vs Tracy Arm Fjord" is one series in GMUNK's ongoing infrared photography exploration.
GMUNK
Bradley G Munkowitz, aka GMUNK, imagines the Alaskan landscape as an otherworldly locale. In his series "InfraMunk vs Tracy Arm Fjord," he traveled by small vessel up the coast towards Tracy Arm Fjord near Juneau. Armed with infrared lens filters, he captured the glaciers, mountains, and fog in unnatural purples, oranges, and crimsons. Rather than looking like crisp and cool air, the northern location looks like it could be on a faraway planet that's ripe with erupting volcanos spewing ominous steam.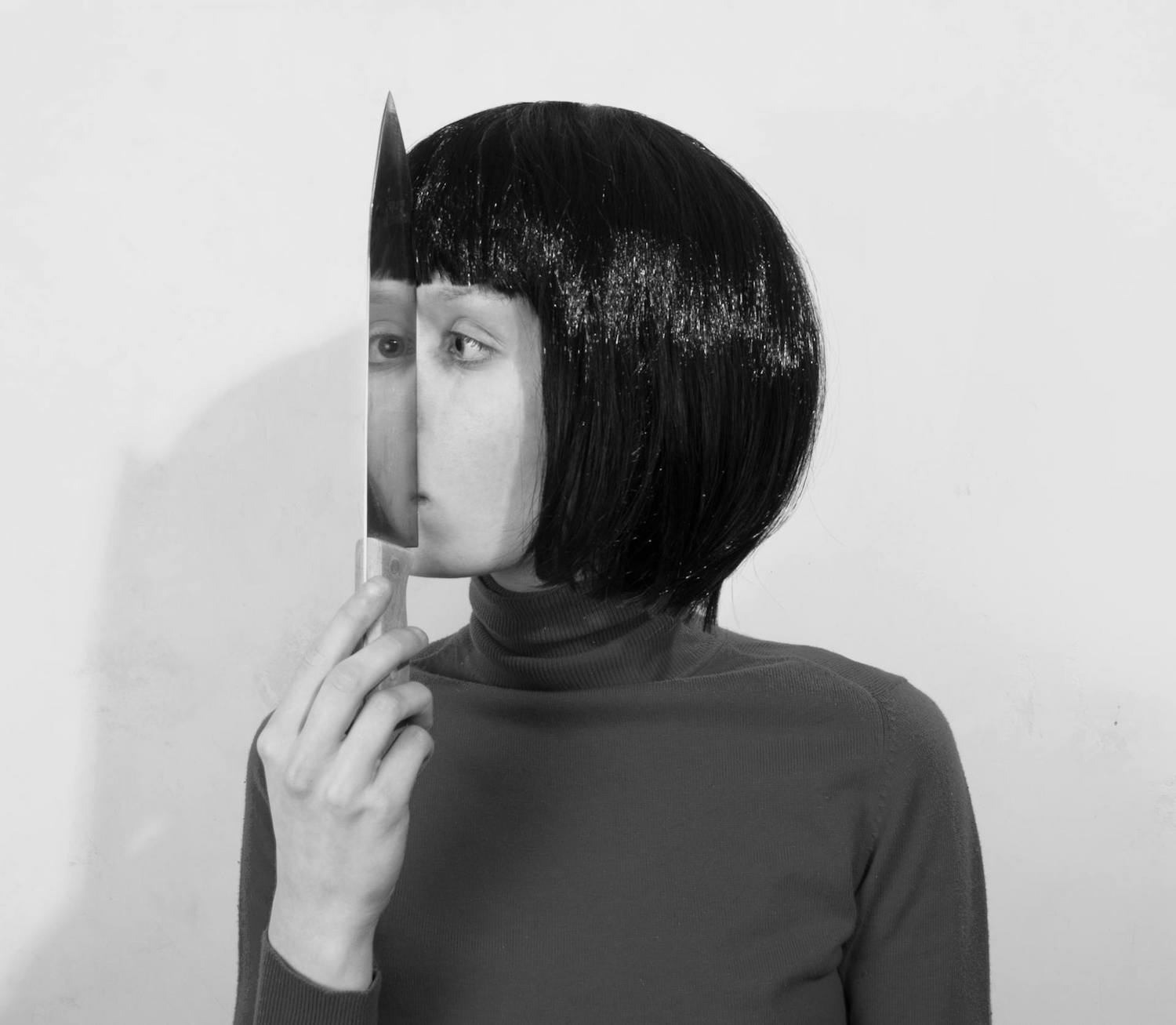 Much of Flora Borsi's work is in full color—especially her "Animeyed" series, in which she shares an eye with a wild animal.
Flora Borsi
Flora Borsi visualizes dark fantasies in her fine art photography. This piece titled "See me!" is both surreal yet grounded, opting to use an ordinary kitchen knife as an unconventional mirror. Although it's easy for us to understand how this tool doubles as one, Borsi's placement offers a chilling reflection. This minimalist aesthetic makes a big visual impact, and it falls within the larger scope of Borsi's portfolio. "Her work often features the female body," she explains, "and she plays with hiding and revealing the eyes or face to leave only the feminine form, exploring questions of female representation and the relationship between body and self."
Images © respective photographers.