The 30th Annual Santa Rosa Tattoos & Blues (April 22–24, 2022), one of the world's longest-running tattoo events, was filled at the Flamingo Resort in Sonoma County, California. Spectators were eager to return to a physical location conducive to socialization and recreation, and tattooers wanted to resume their work after a few years of hard lockdowns and pandemics.
While there were a few near-complete bodysuits, the bulk of work was small walk-in tattoos, which allowed the tattooists to chat with friends and bystanders. Some of the artists who electrified the audience were Charlie Cartwright, Bert Rodriguez, Henry Goldfield, Tim Hendricks, Philip Milic, Dresden, Emma Pierce, and Michael Beckerat. If you needed to brush up on your studio names, there was Good Work Tattoos, Kazoku, Pasttime Tattoo, True Love Berkeley, and Petaluma Tattoos, from Los Angeles to San Leandro.
Two highlights were the front-of-the-resort classic car show, which included perfectly preserved Bel Airs and Impalas. And the expo's branding was at its finest this year, from posters to lanyards.
Above: One of the spectators at the convention.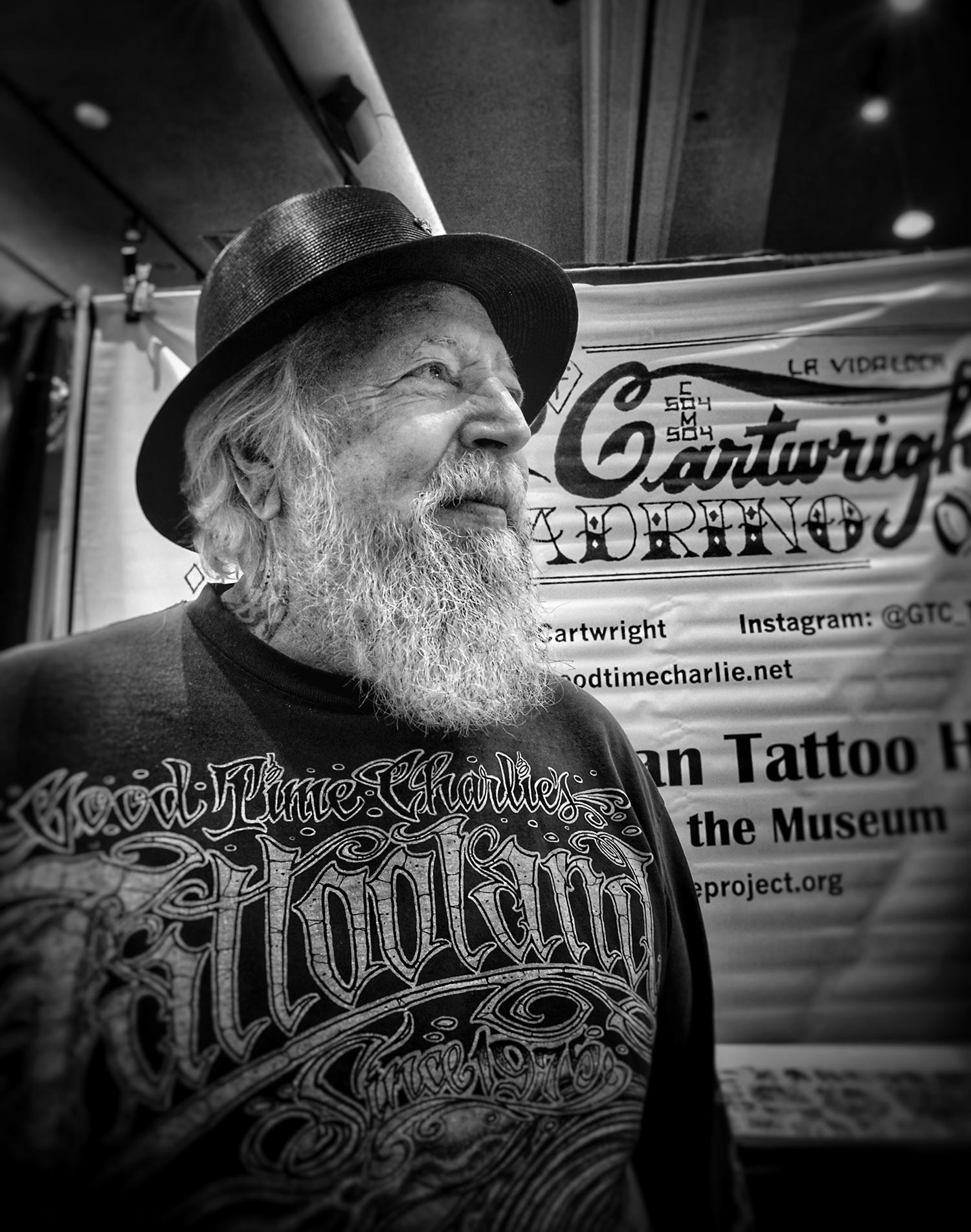 Good Time Charlie Cartwright, the American Godfather of black-and-gray tattooing.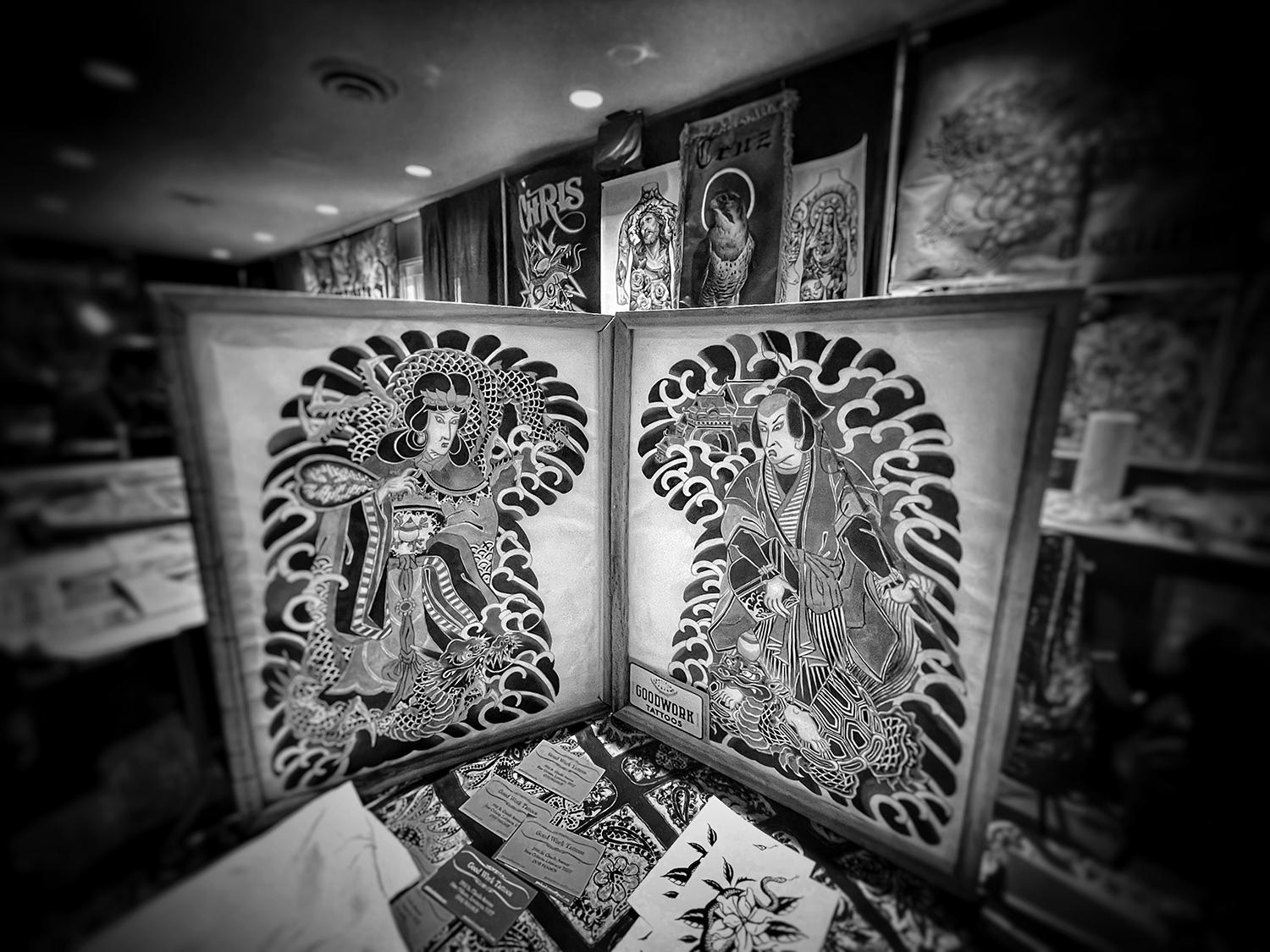 Japanese art from the studio booth of Good Works Tattoos.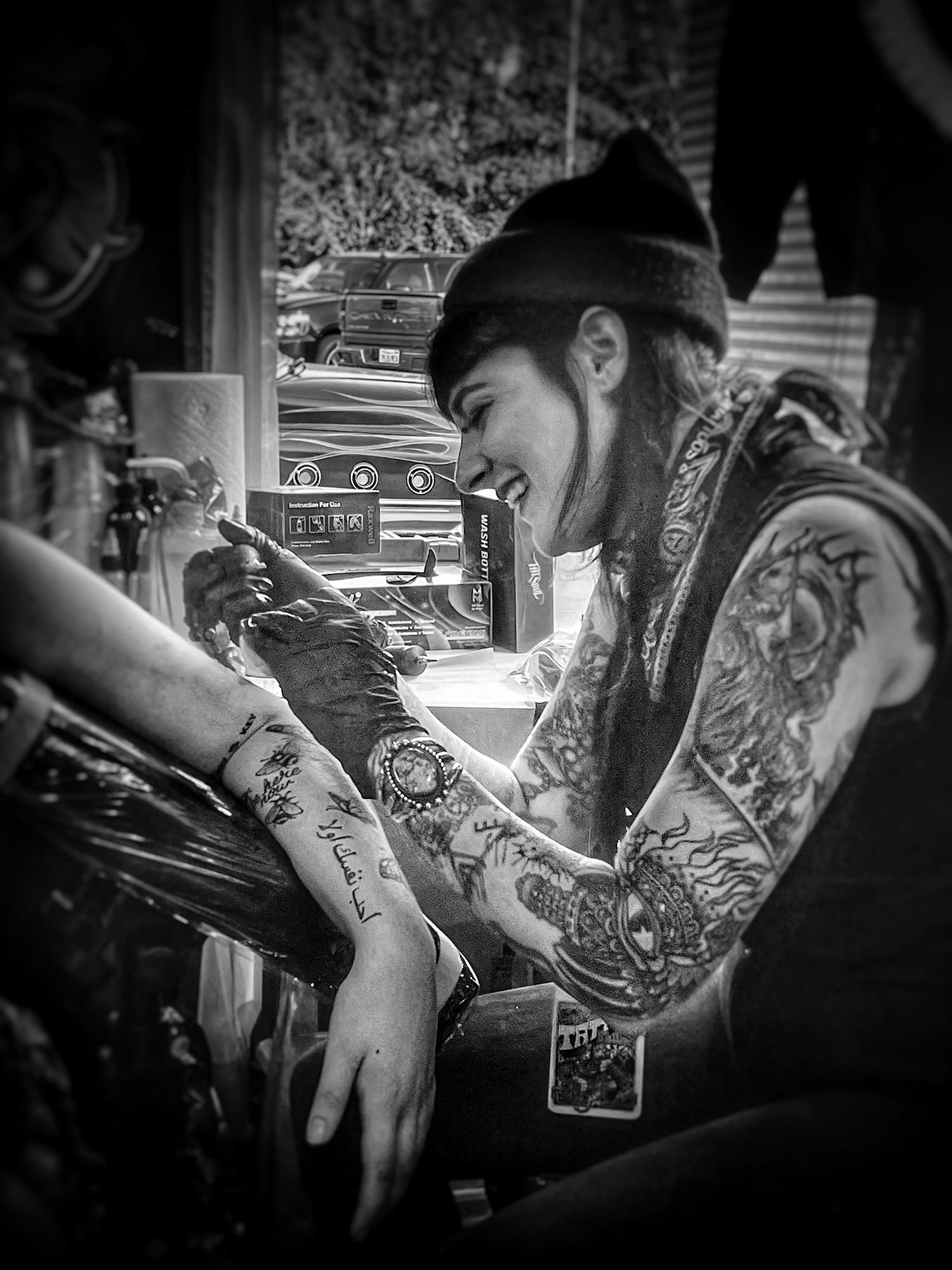 Gan Dalf is a tattoo artist from San Leandro (Pasttime Tattoo).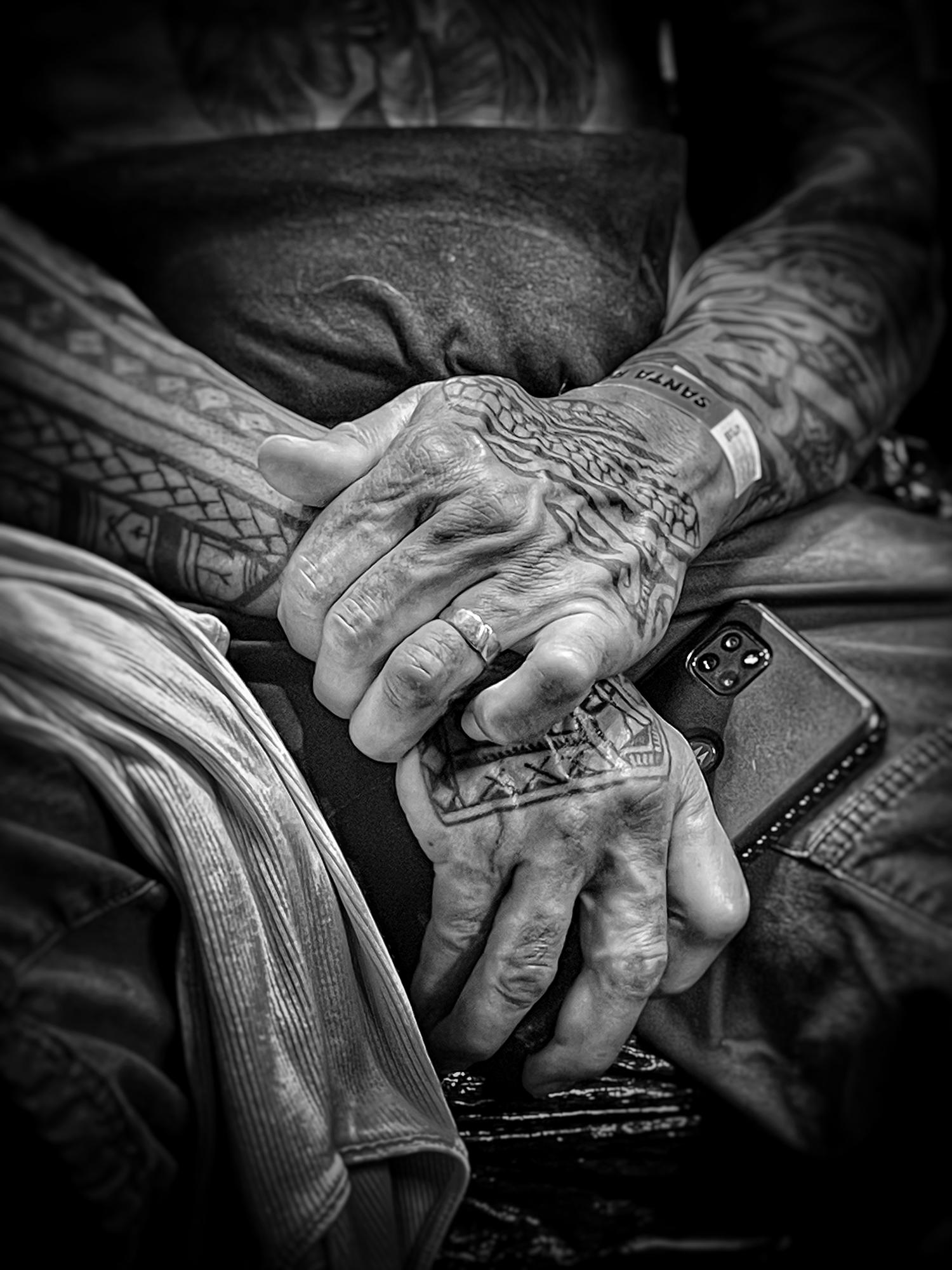 Erik E Johnson's hands, a Santa Rosa ink client.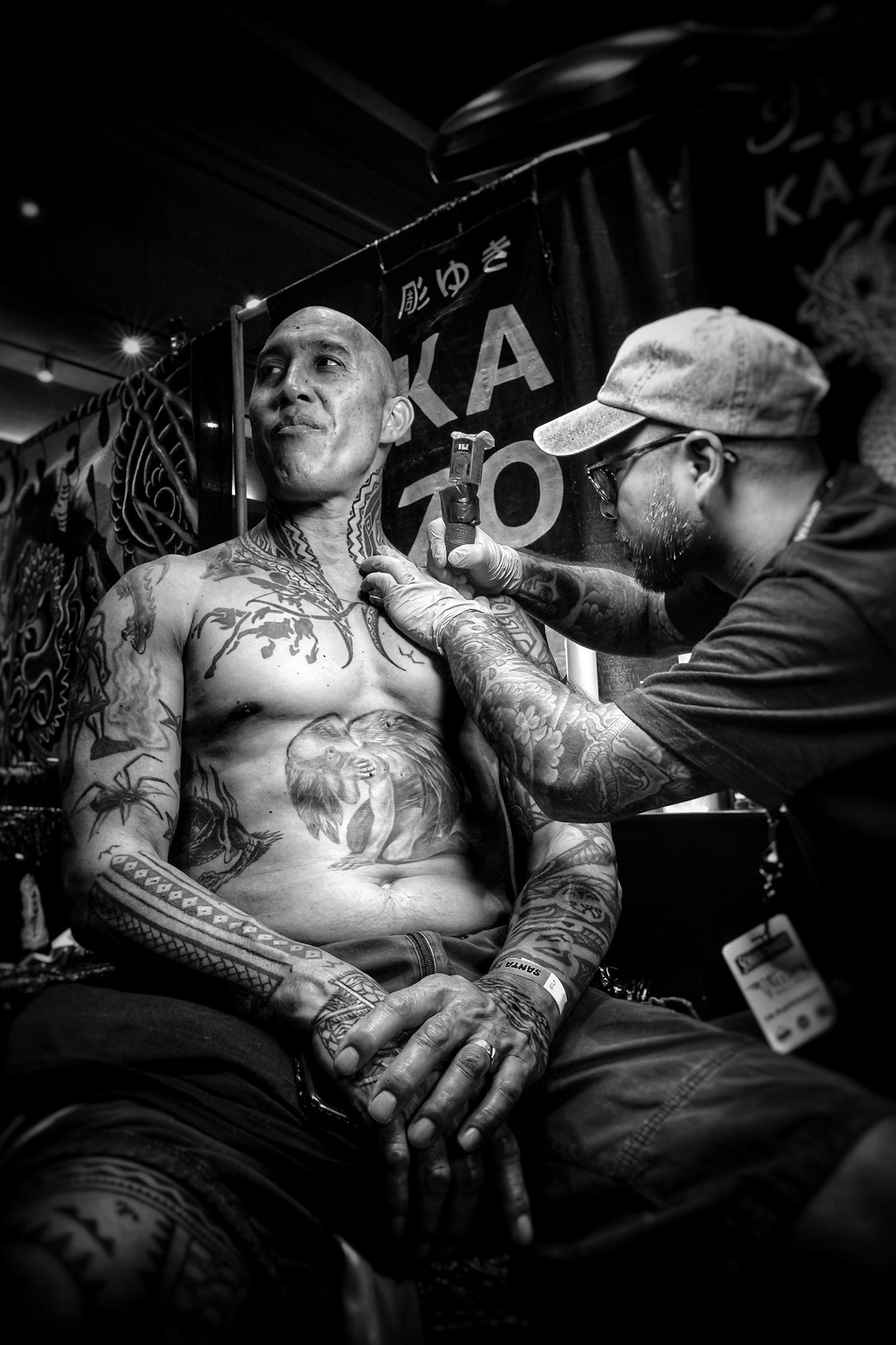 Client Erik E Johnson being tattooed by Isaiah Leyva (Studio Kazoku).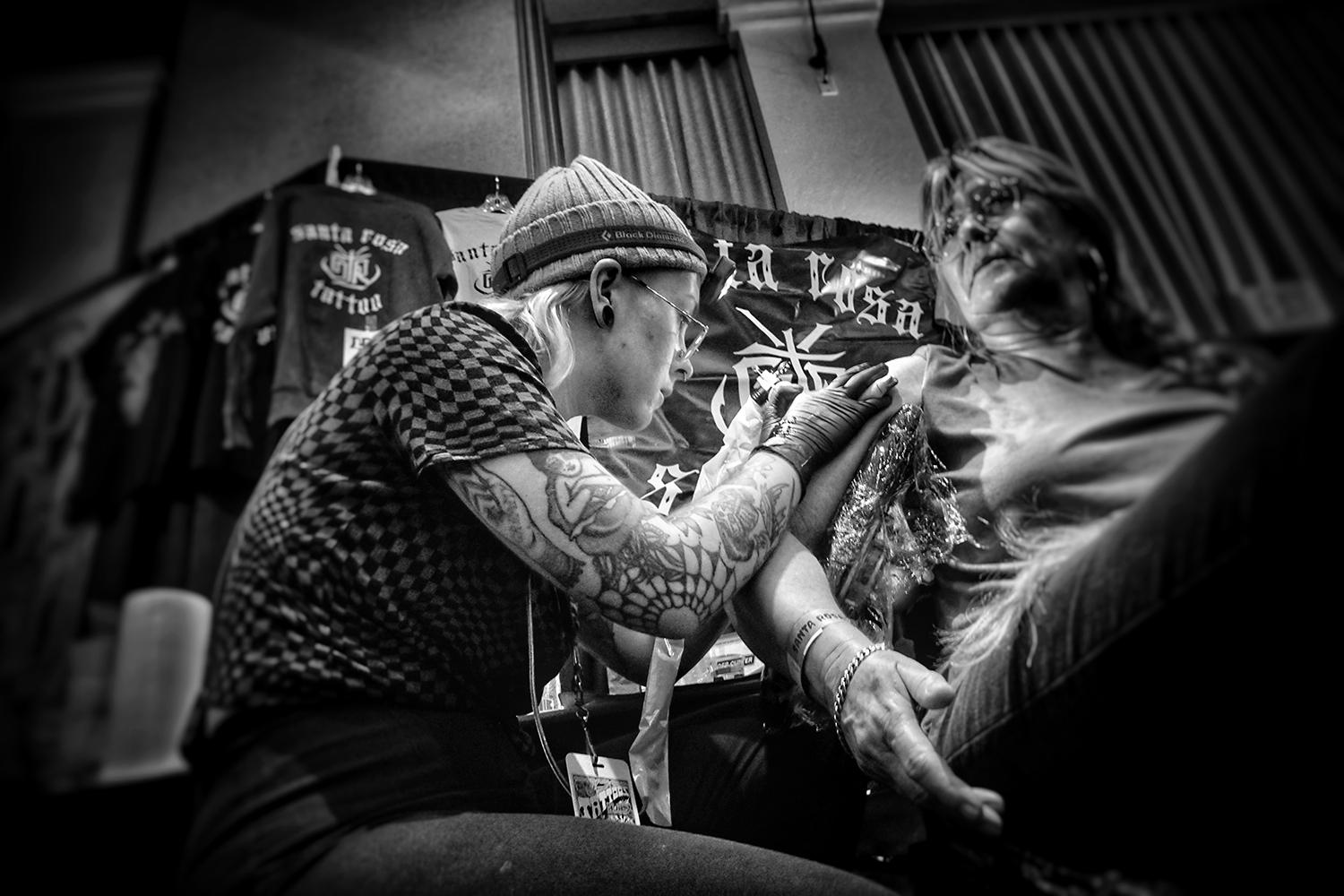 Emma Pierce in action.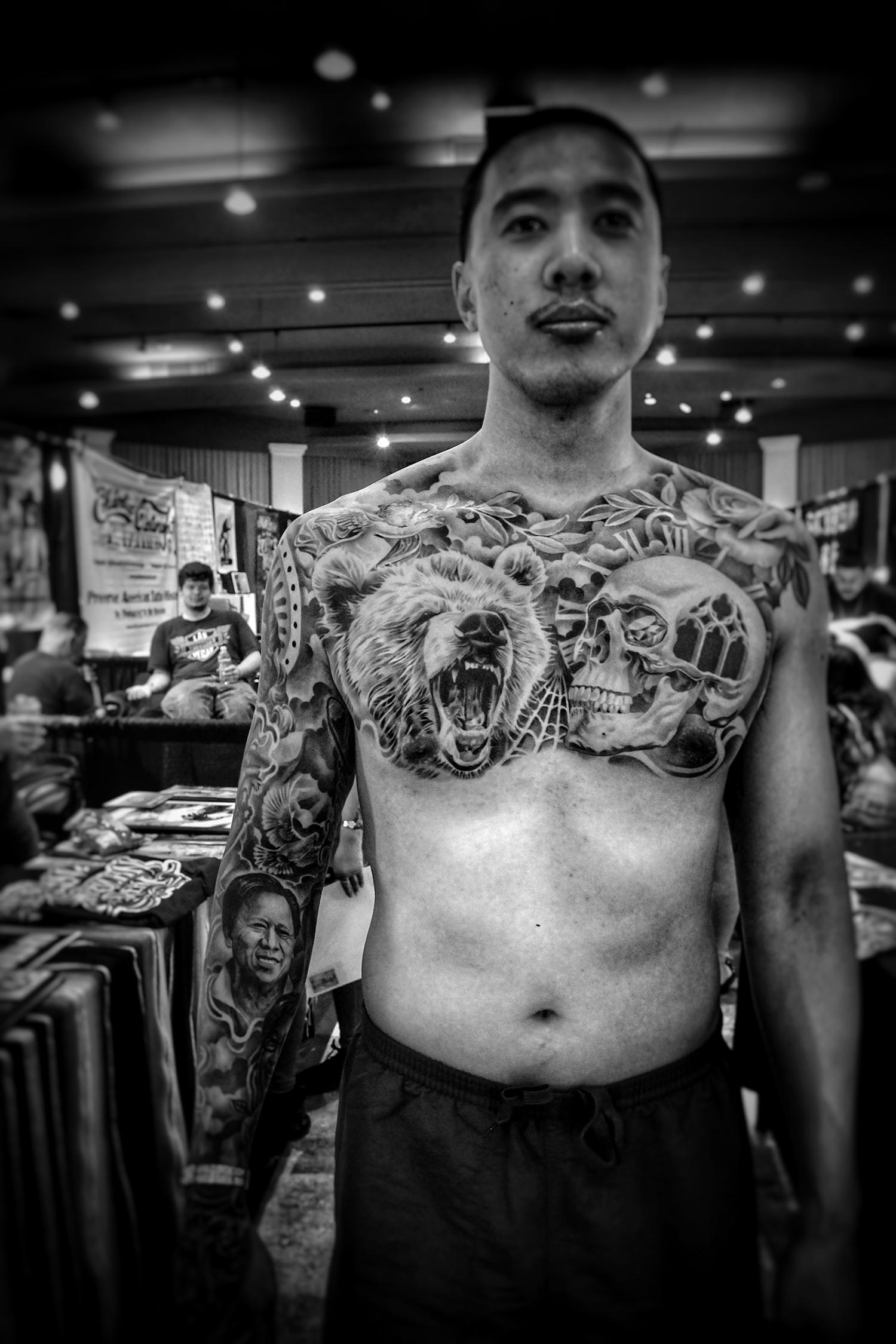 The black-and-gray work of Bryan Vargas from Xican studio.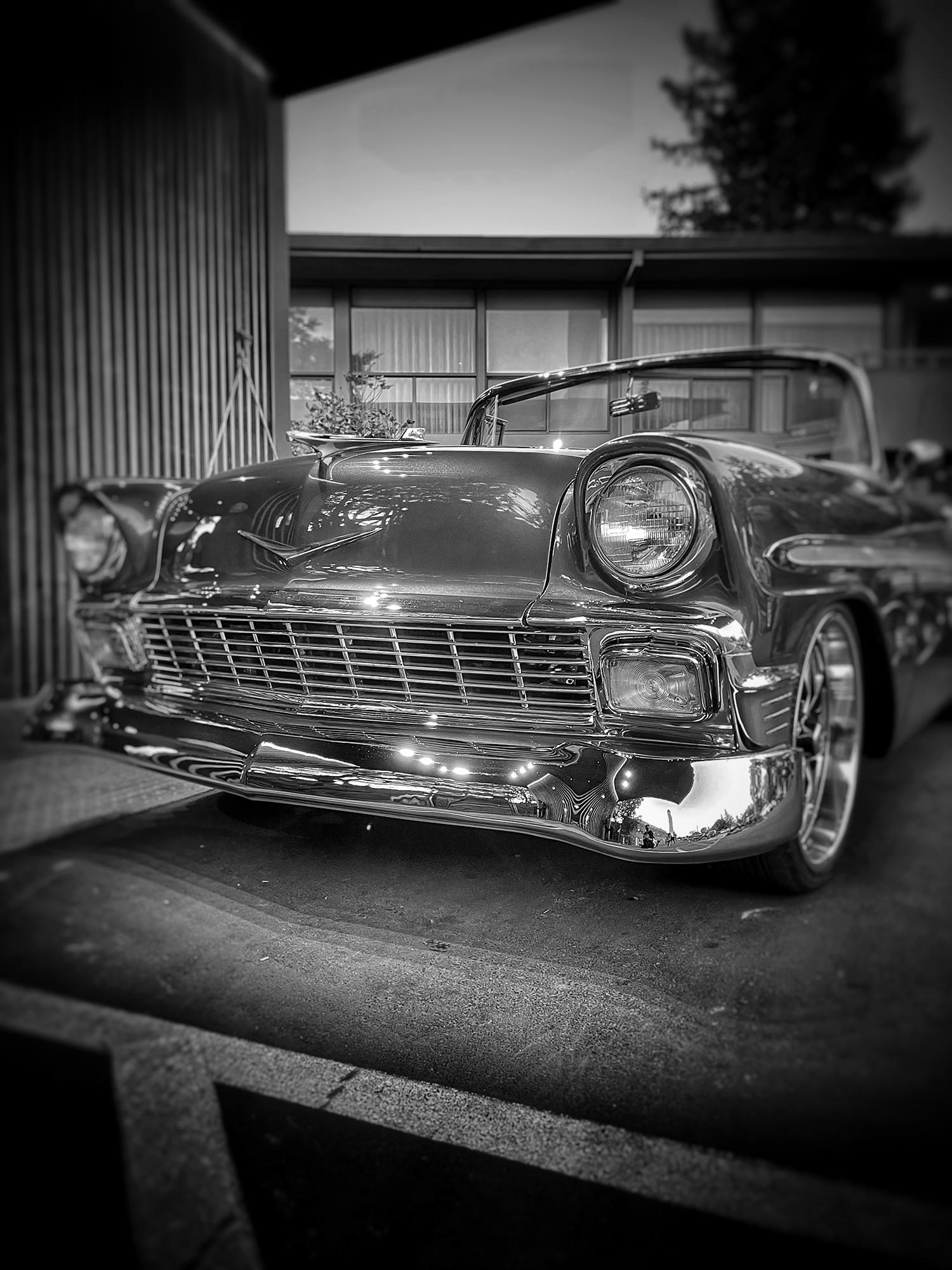 A Chevrolet Bel Air was displayed in front of the Flamingo resort as part of the automobile exhibition.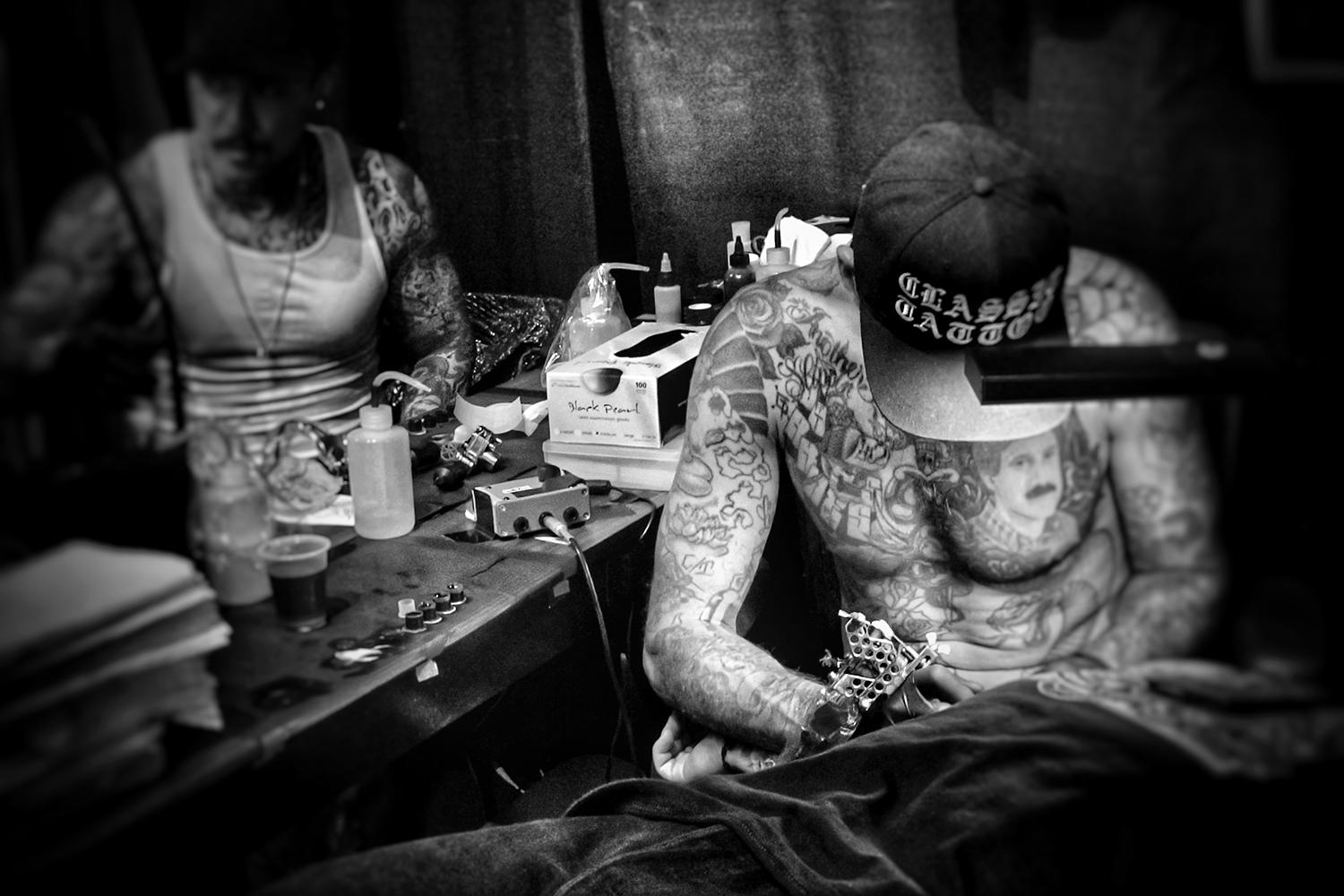 The one and only Tim Hendricks.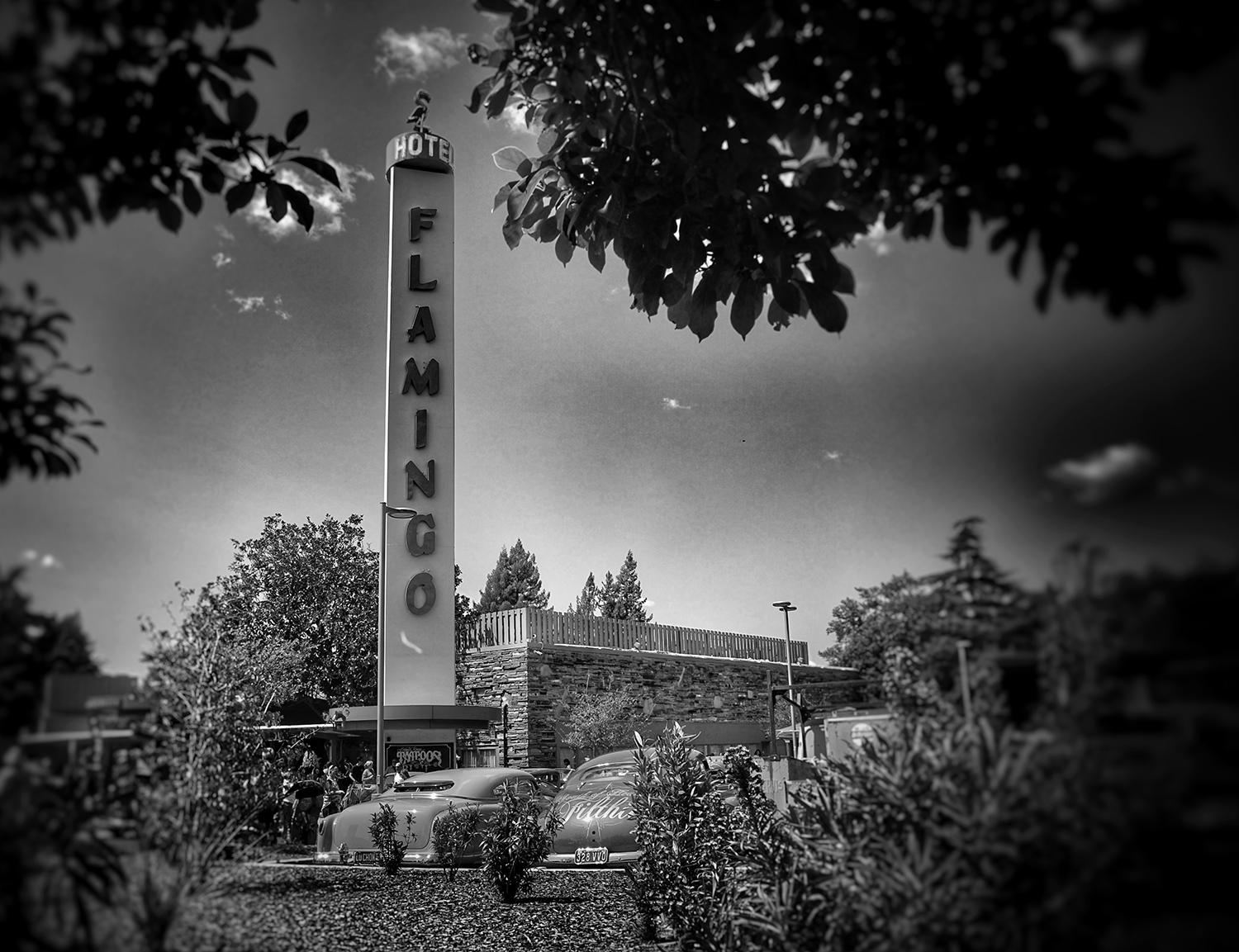 The Flamingo Resort is home to the Santa Rosa event.
Photos by The Tattoo Journalist, © Scene360