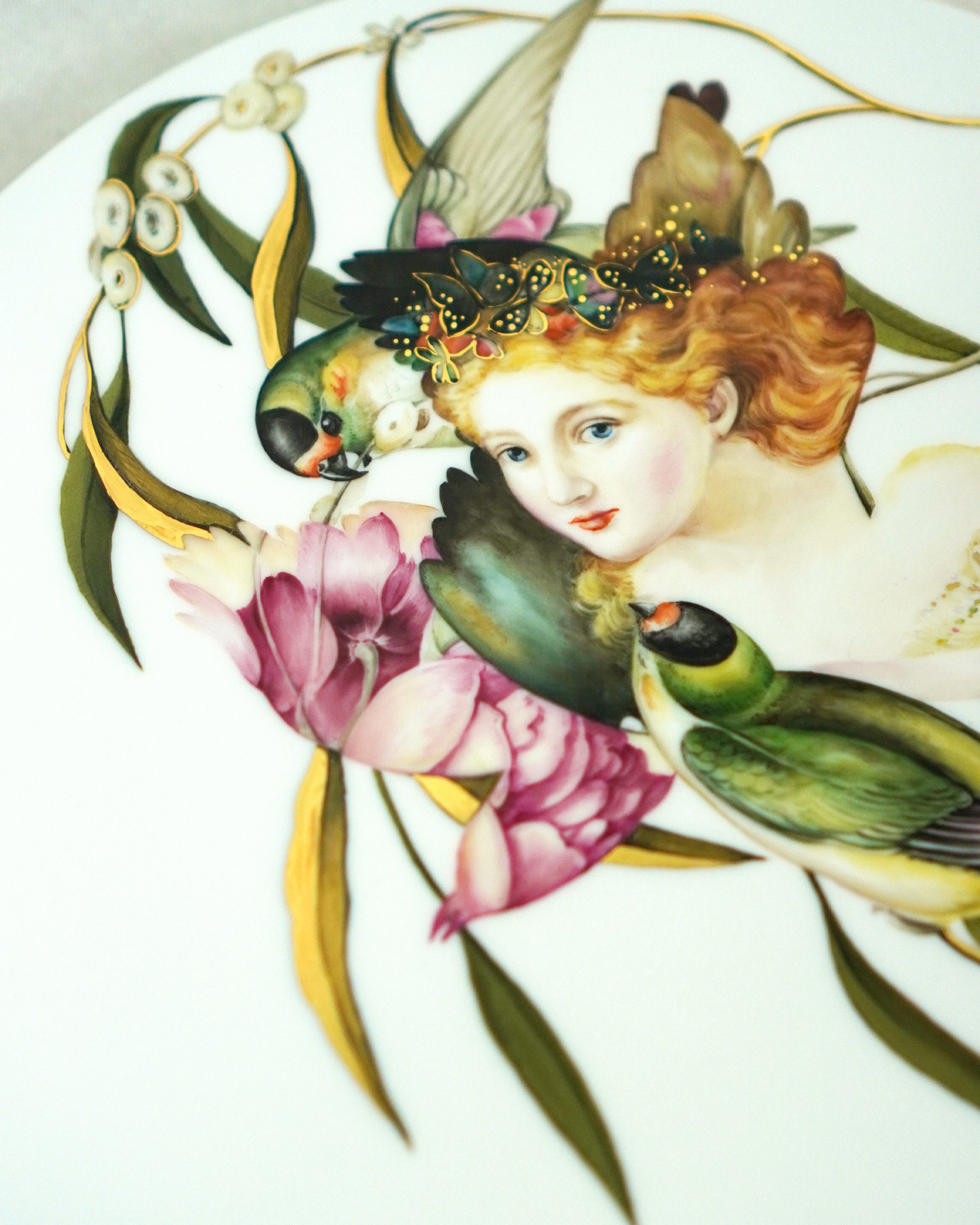 While Abii earned a degree in scenography from Sangmyung University in 2011 due to her love of reading plays and visualizing theatrical sets, her student hobby was porcelain painting, which influenced her career choice (resulting in six years as a professional porcelain artist). Her interest in tattoos sprang from a desire to see her works beyond porcelain and paper. She enrolled in a tattoo course in South Korea in 2019 and has been working in a Bucheon studio since. As part of the new generation of Korean tattooists, she focuses on the fine-line micro tattoos—remakes of famous paintings and nature scenes.
Above: Abii's porcelain art (also known as Chinese painting).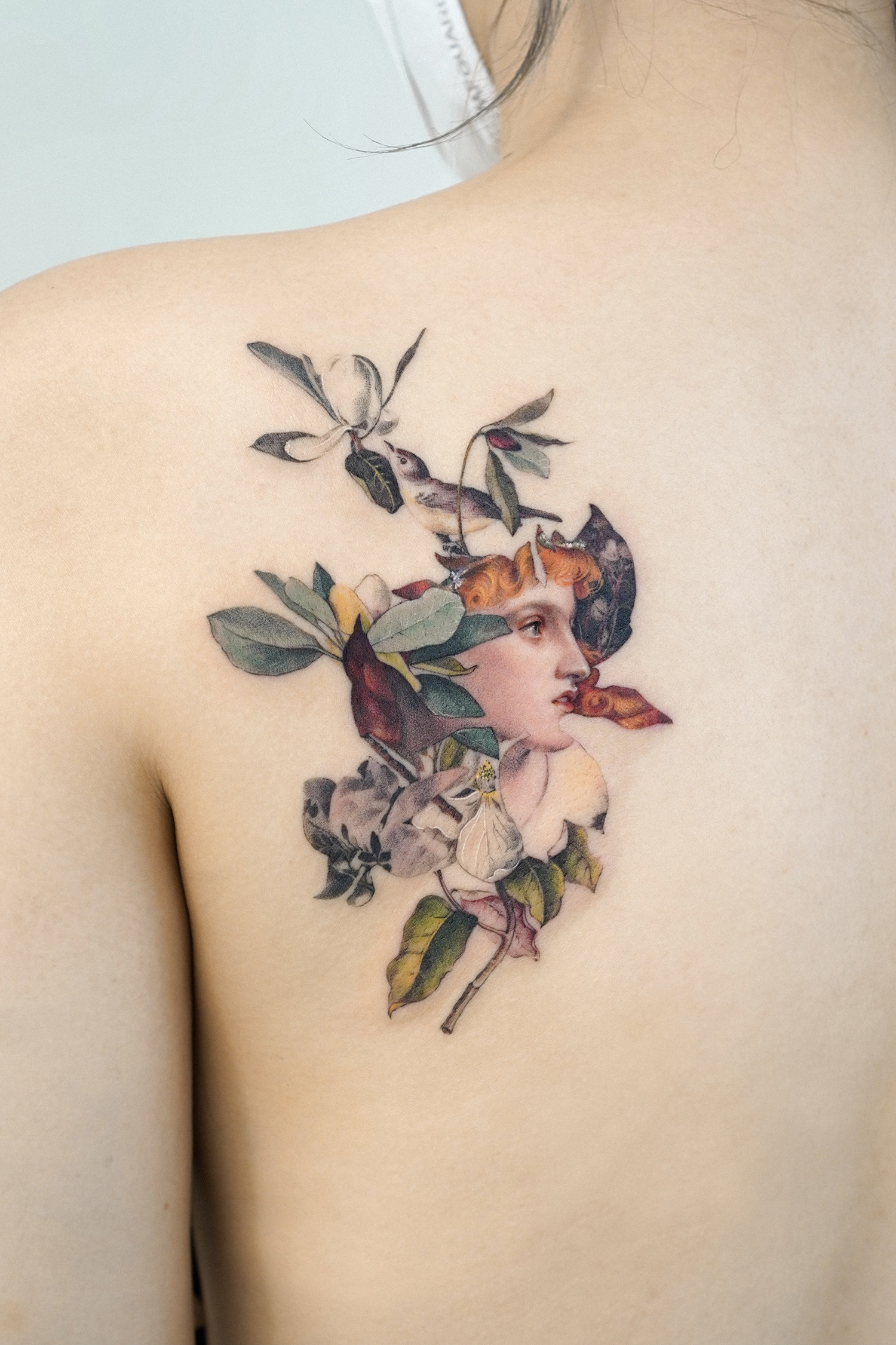 A conversion of an "Abii Collage" into a tattoo.
For many Westerners, we are not used to tattoo academies. Please explain what and where it exists and what the course was like?
There are many ways to learn tattoos in Korea, but it was essential to find a way to implement my painting style with tattoos. So I went to my favorite artist (@soltattoo) to learn his technique, and I applied to the tattoo academy he runs. He mainly recruited people who could express their paintings and conducted classes focusing on techniques to implement the painting style with tattoos. So the first thing I had to do was submit my portfolio.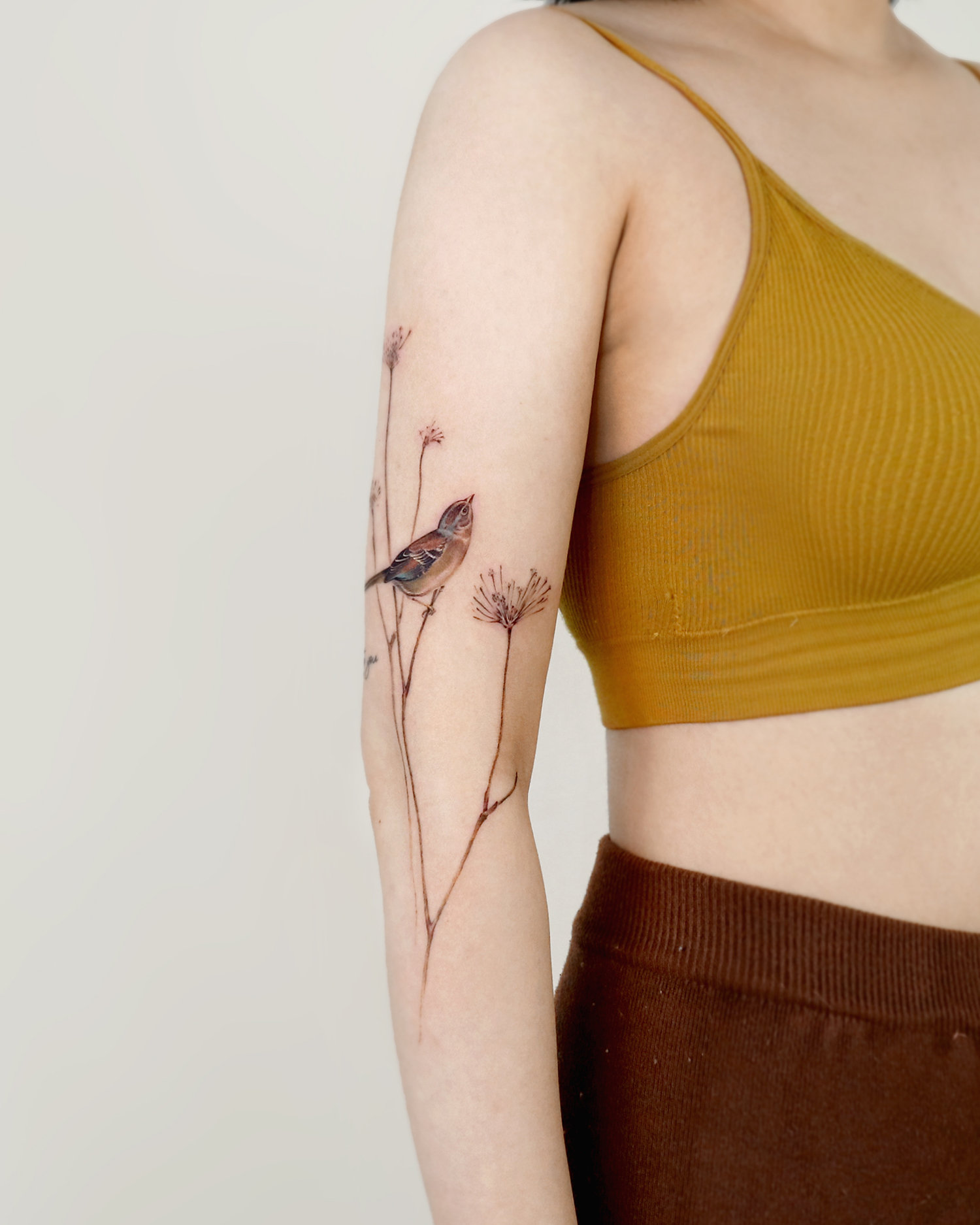 Birds are a common topic in the artist's work.
Which city was the location of the academy? What was the duration of the course?
Sol's academy was in Seoul. (At the moment, the academy is closed.) The program lasts three months. I learned the fundamentals of tattooing, such as using tattoo machines, needle types, and ink properties, and then practiced on fake skins with my designs. It includes a procedure that can only be performed on real skin by those skilled in using machines and needles.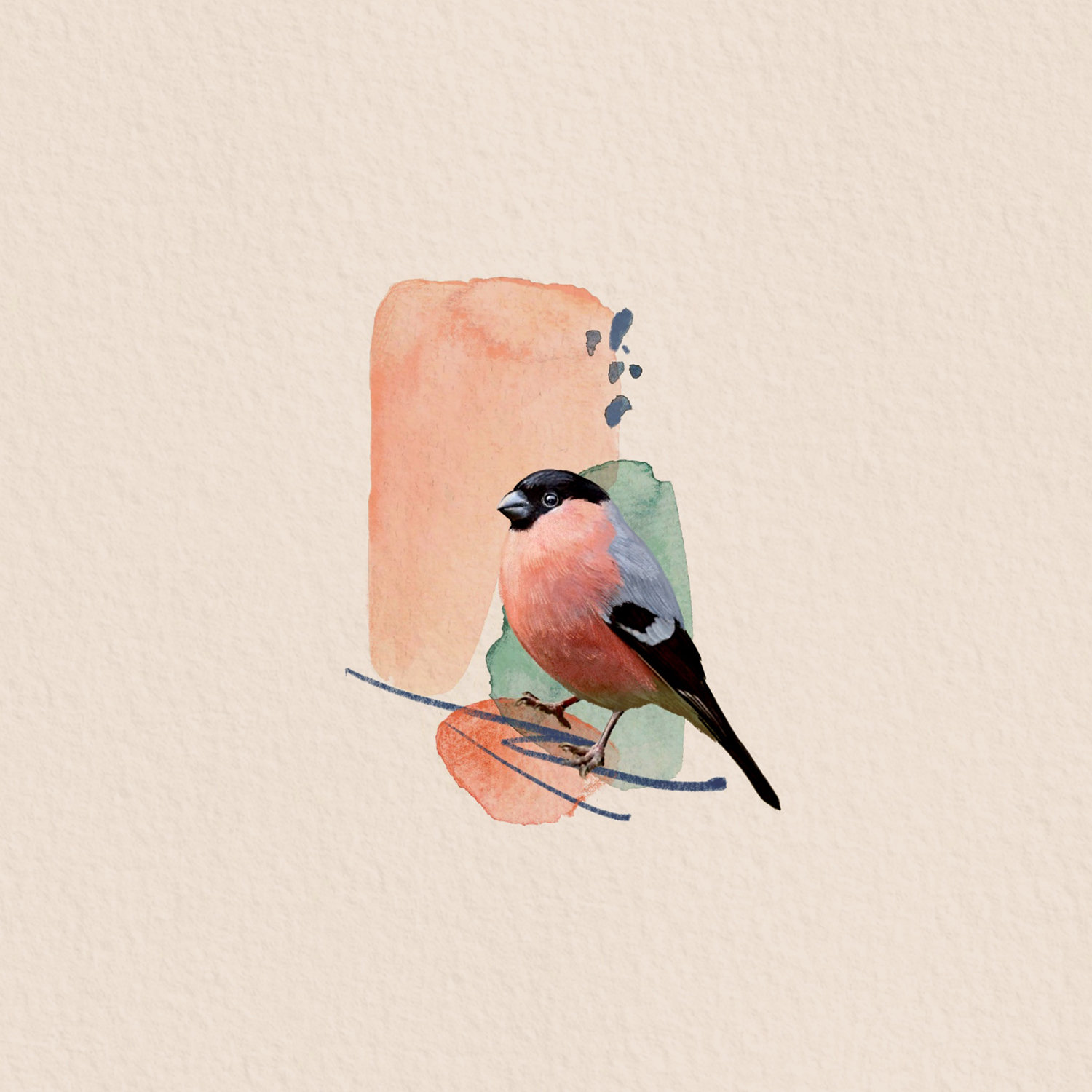 Bullfinch, a concept for the next tattoo.
Do you believe there will be an excess of tattoo artists due to these academies?
Yes, an increasing number of tattooists with various styles, moods, and skills are emerging. Because tattoos are so popular, I believe there will be more customers seeking tattoos at the same time as workers.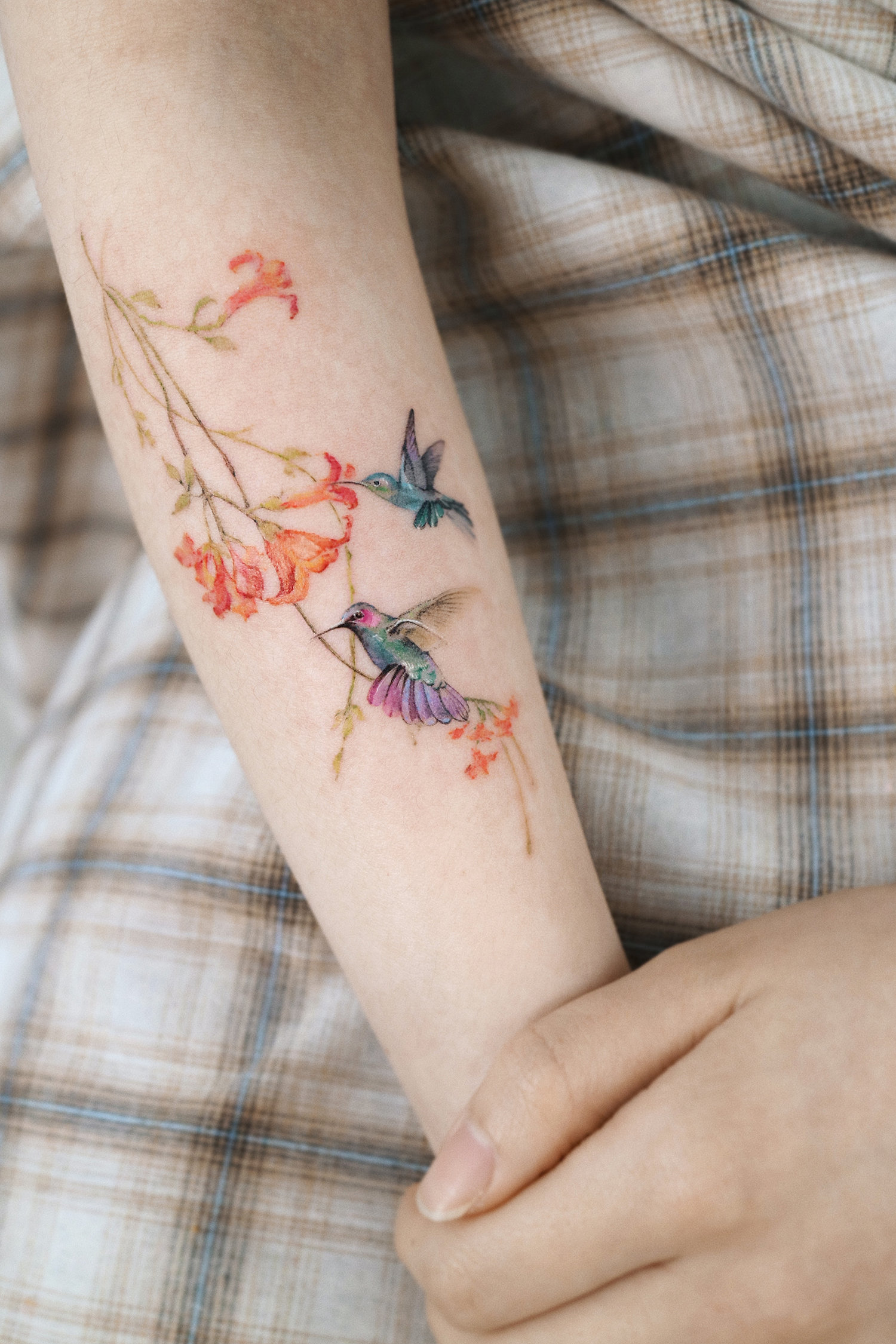 Hummingbirds inked in a fine-line style.
So you only see this as positive for the tattoo industry?
I am neither positive nor negative; I observe the phenomenon. I agree that if there are more tattoo artists, the position can be narrowed to some extent, but I don't believe there is much to worry about for a talented artist (as long as you do your best and strive for artistic exploration). So, what I want from this phenomenon is for the tattoo industry to thrive and for this to become the correct culture.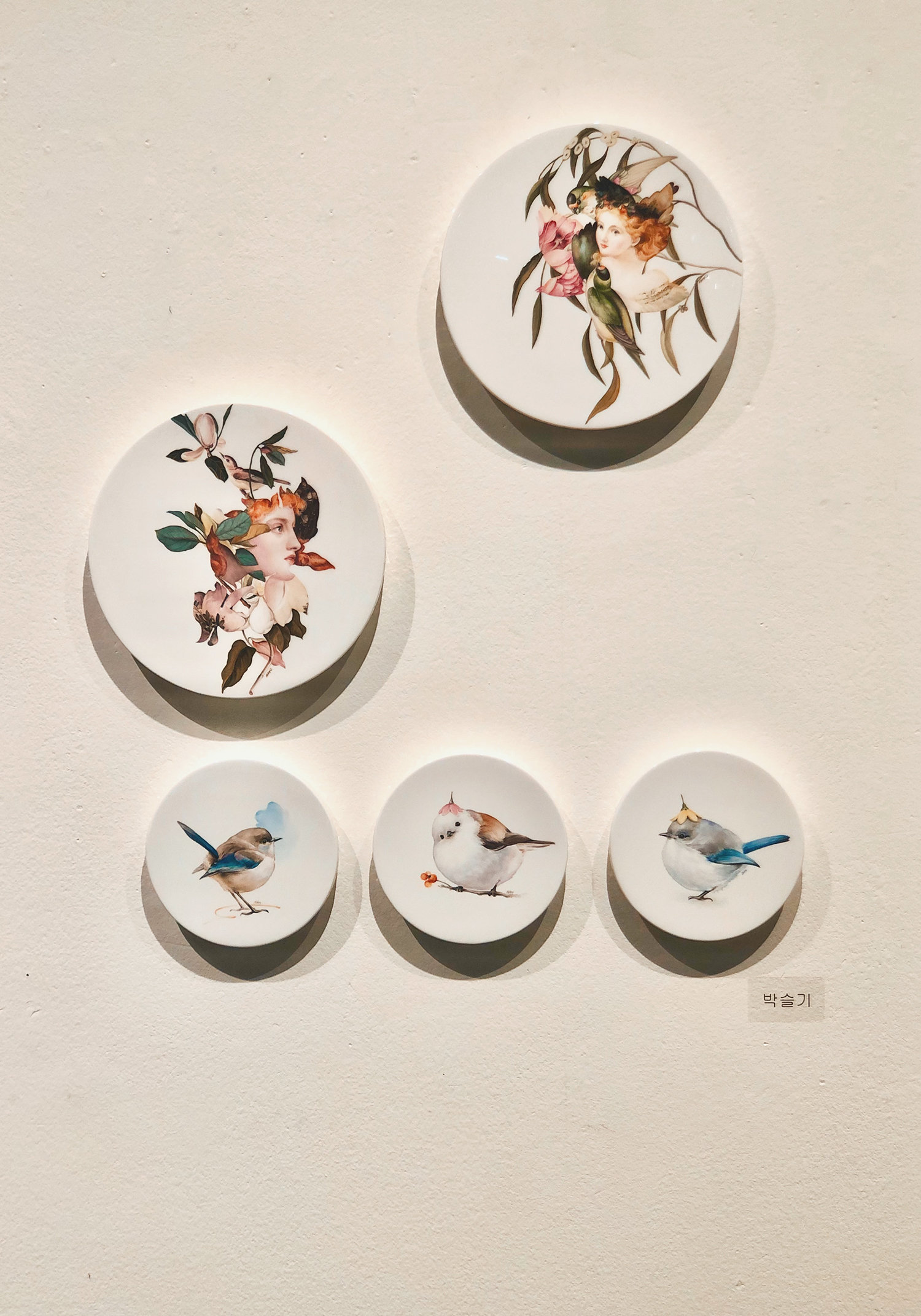 Abii took part in a show titled "Artists/Insa Art Center," in Seoul.
Why not just become a porcelain artist? What is so important about having your work on someone's skin?
Porcelain painting is still a fun work, but now I want to leave it as a hobby. Tattoos are attractive because they draw pictures that remain on someone's body for the rest of their life, and I should be responsible for every moment.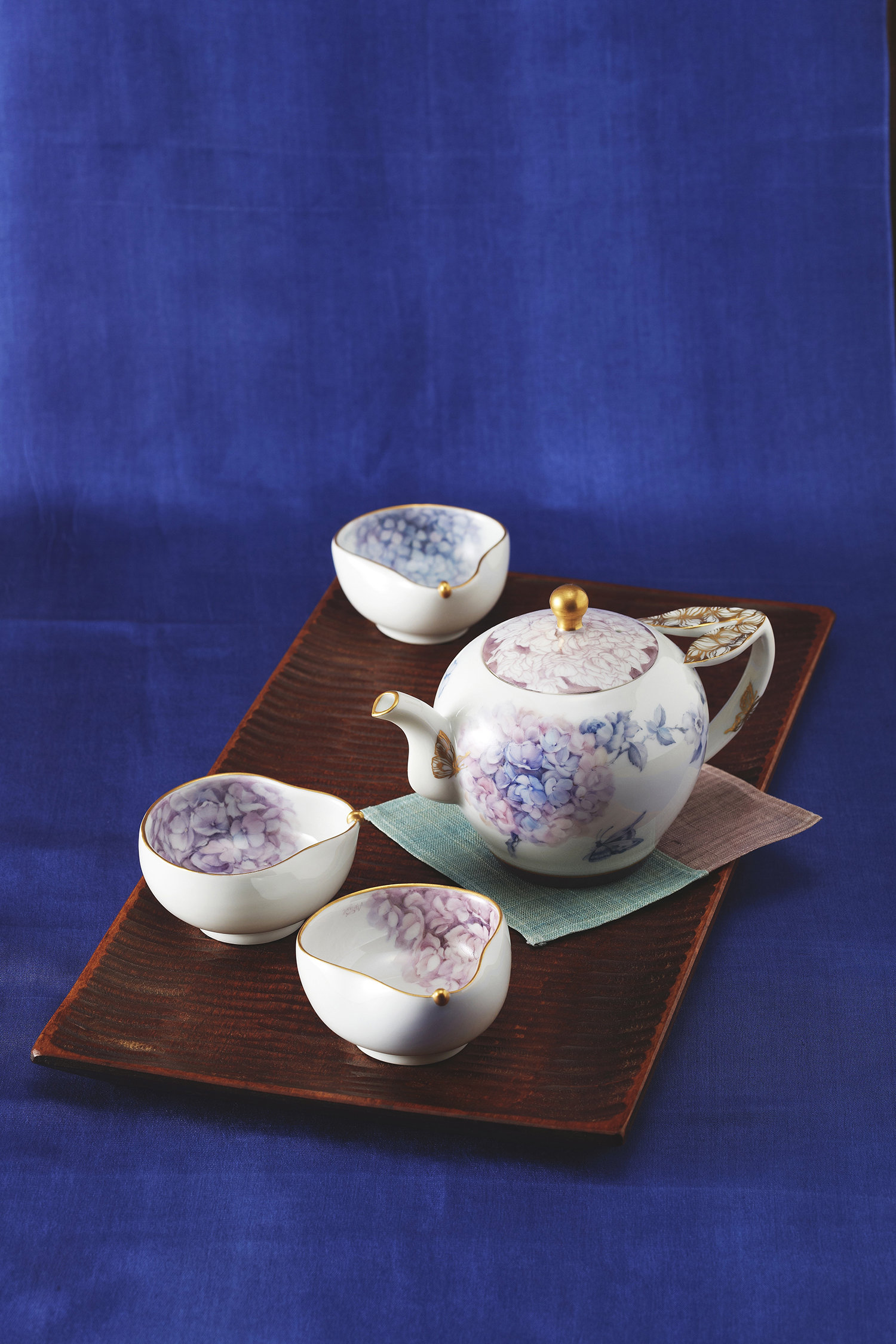 Abii created the floral work you see here.
The topics you explored in porcelain are now being explored in tattoos. So this was a relatively painless shift for you?
Yes, that is correct. At first, after going through a period of learning tools and techniques, the materials and canvases have changed to needles and skins, but my art activities are maintained as they are.
My tattoos are usually detailed and have a feminine flow and color. If I decide on a specific genre, it could be a realism tattoo. I want to express my mood with bright colors (like watercolor) while keeping the realism tattoos' unique in completeness and sophistication. I am particularly drawn to the works of Impressionist painters (such as Monet and Van Gogh) who use bold brushstrokes to express colors, Renaissance masterpieces with a story, the beautiful feather colors of birds, and the fluid flow of plants.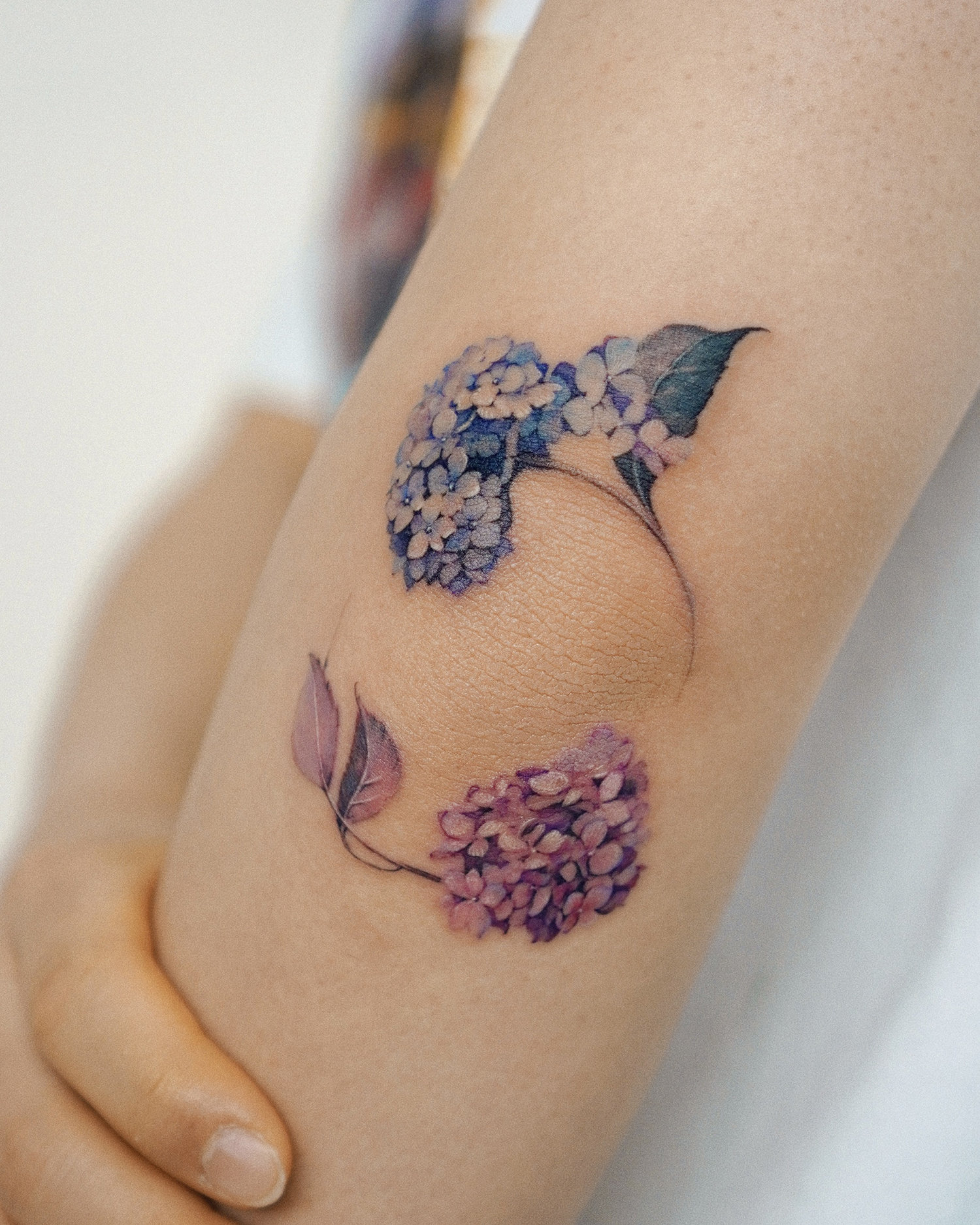 Hydrangeas with a pillowy, elegant appearance.
What is an "Abii Collage"?
I drew the same design on porcelain and skin. It was a project that attempted to discover the realm where the lines between these two arts were blurring. "Abii Collage" is my signature design, which creates a new image by combining famous paintings with vintage bird encyclopedias.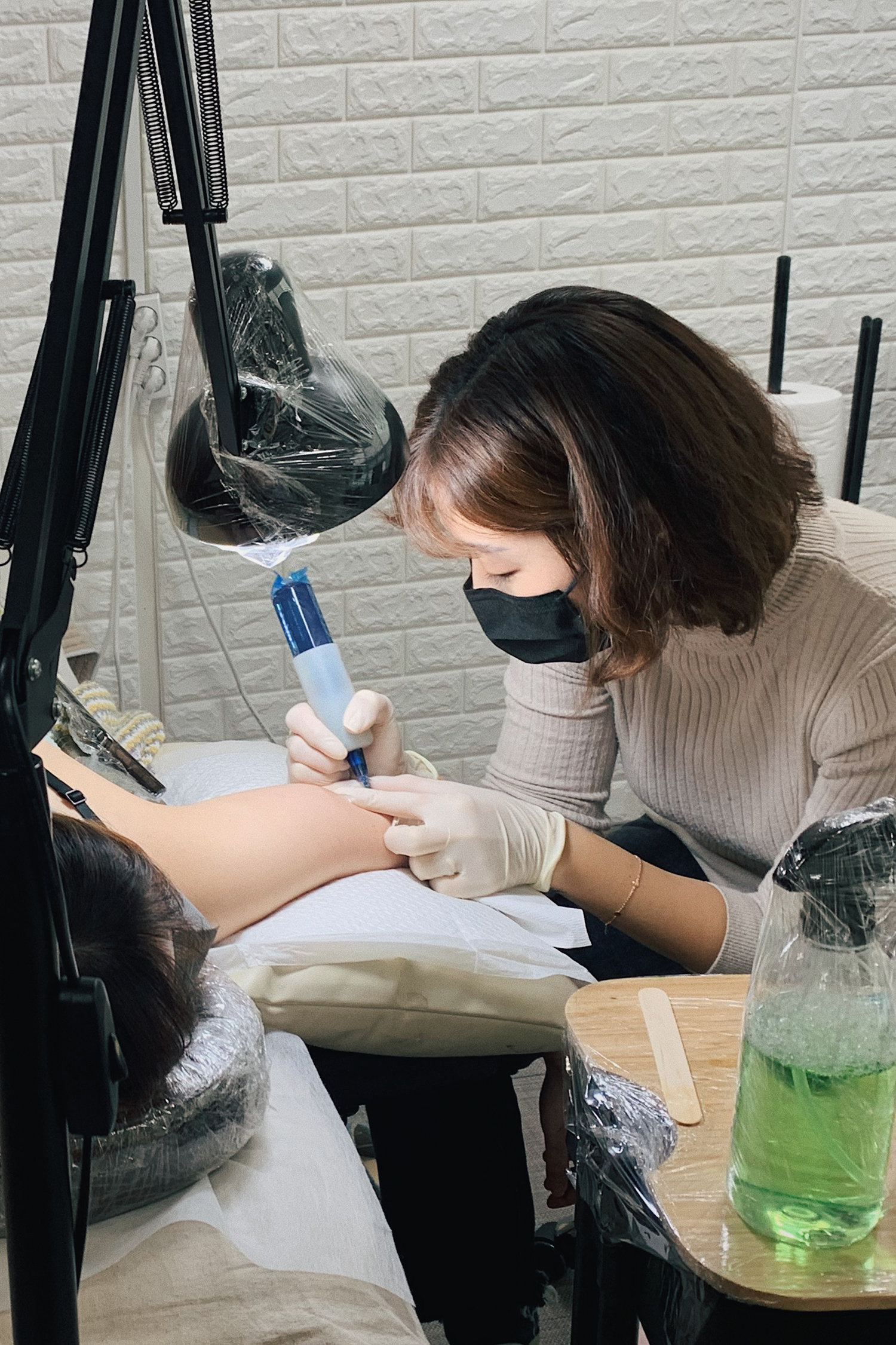 Abii, a tattooist from South Korea, in studio.
Where do you go when you want to see nature?
I prefer places with sea and mountains, and such places are not far from cities in Korea. When I want to feel like I'm traveling far away, I go to Jeju Island.
Photos © Abii