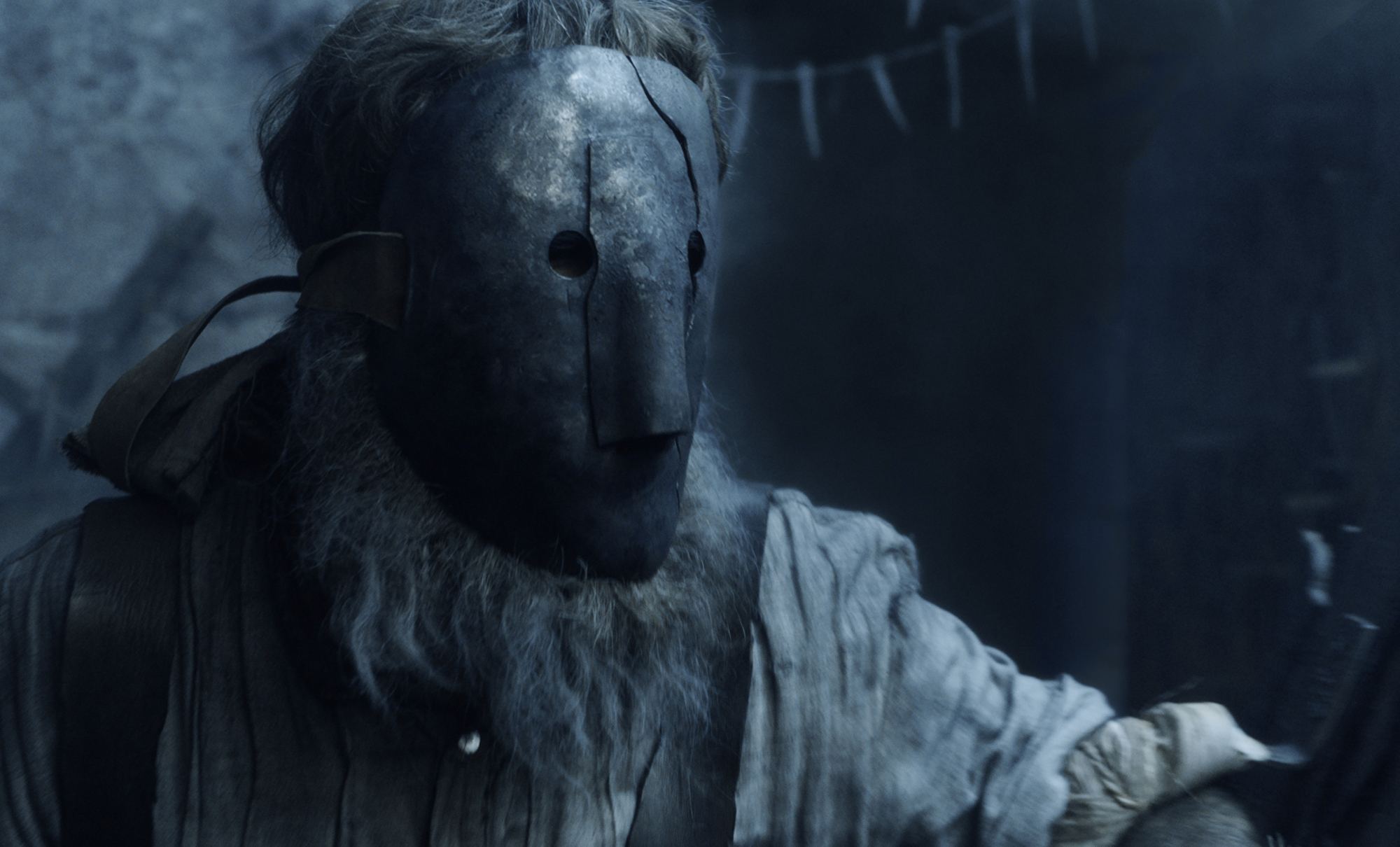 2018 was the year Michael Myers returned to Haddonfield, Illinois, the "Predator" series received another reboot and Dario Argento's mighty "Suspiria" got an arthouse remake from auteur de jour, Luca Guadagnino.
Ari Aster's "Hereditary" scored big with audiences, Panos Cosmatos rocked the house with the Nicolas Cage-starring "Mandy" and Jim from "The Office" (John Krasinski) earned plaudits for his sci-fi creature feature, "A Quiet Place."
Horror seems to be in a good place, right now. Whether studio-backed or indie-produced, 2018 was flush with an array of films showcasing inventive takes on old stories and familiar premises.
Above: A nod to Mario Bava's "Black Sunday" in "Errementari: The Blacksmith and the Devil."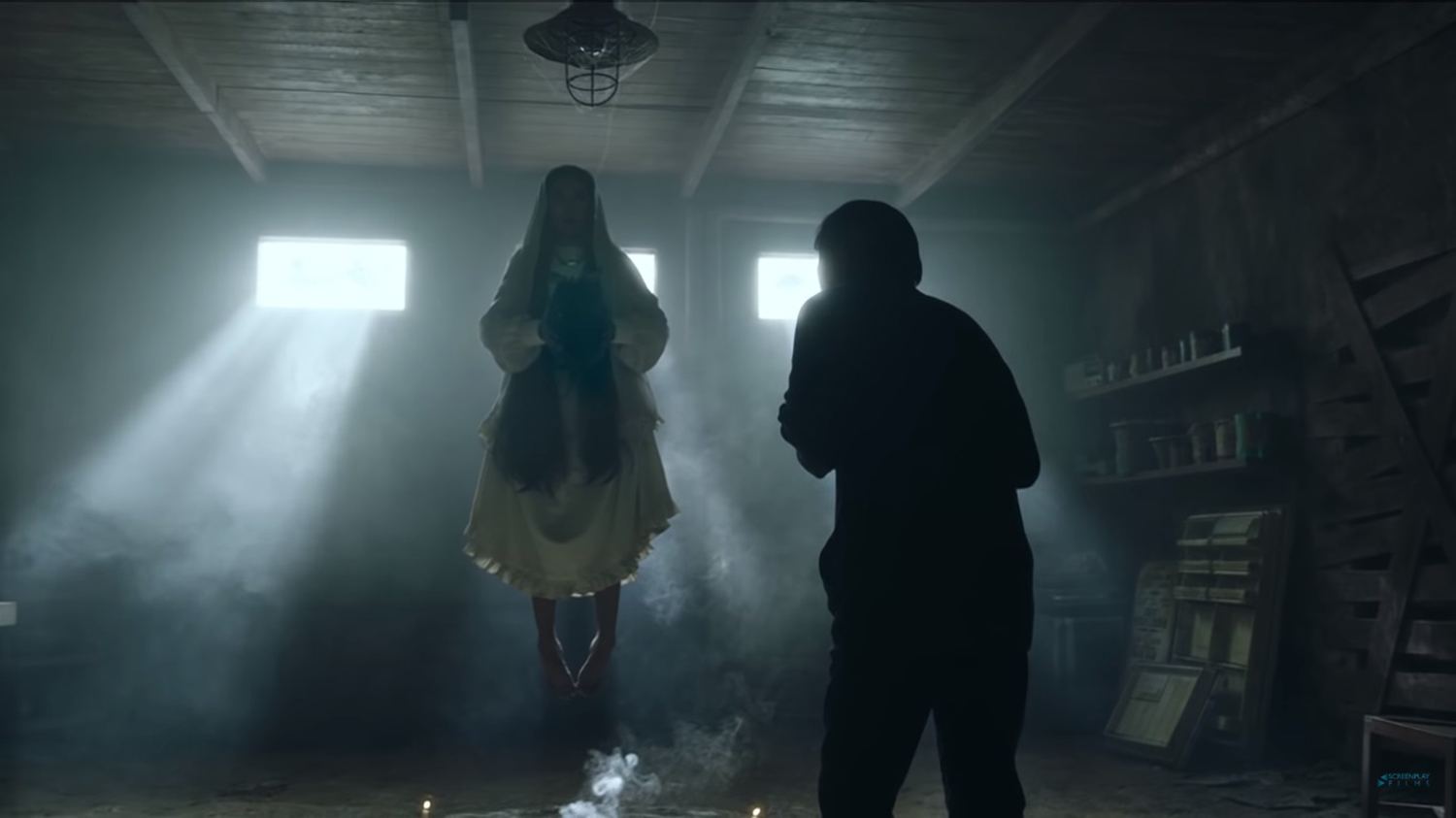 Director Timo Tjahjanto is a rising star genre director.
10
May The Devil Take You
Timo Tjahjanto's Satanic shocker provided plenty of engaging thrills and chills. While it's true "May The Devil Take You" didn't receive much love from critics upon release, this Indonesian gore-feast was thoroughly entertaining from spooky start to bloody finish.
When a successful businessman falls mysteriously ill, his kids (several step-children and a biological daughter) visit a creepy villa he owned, seeking possible answers to the family's predicament. Tjahjanto has a lot of fun with the setup and primes key scenes and set-pieces with intense imagery.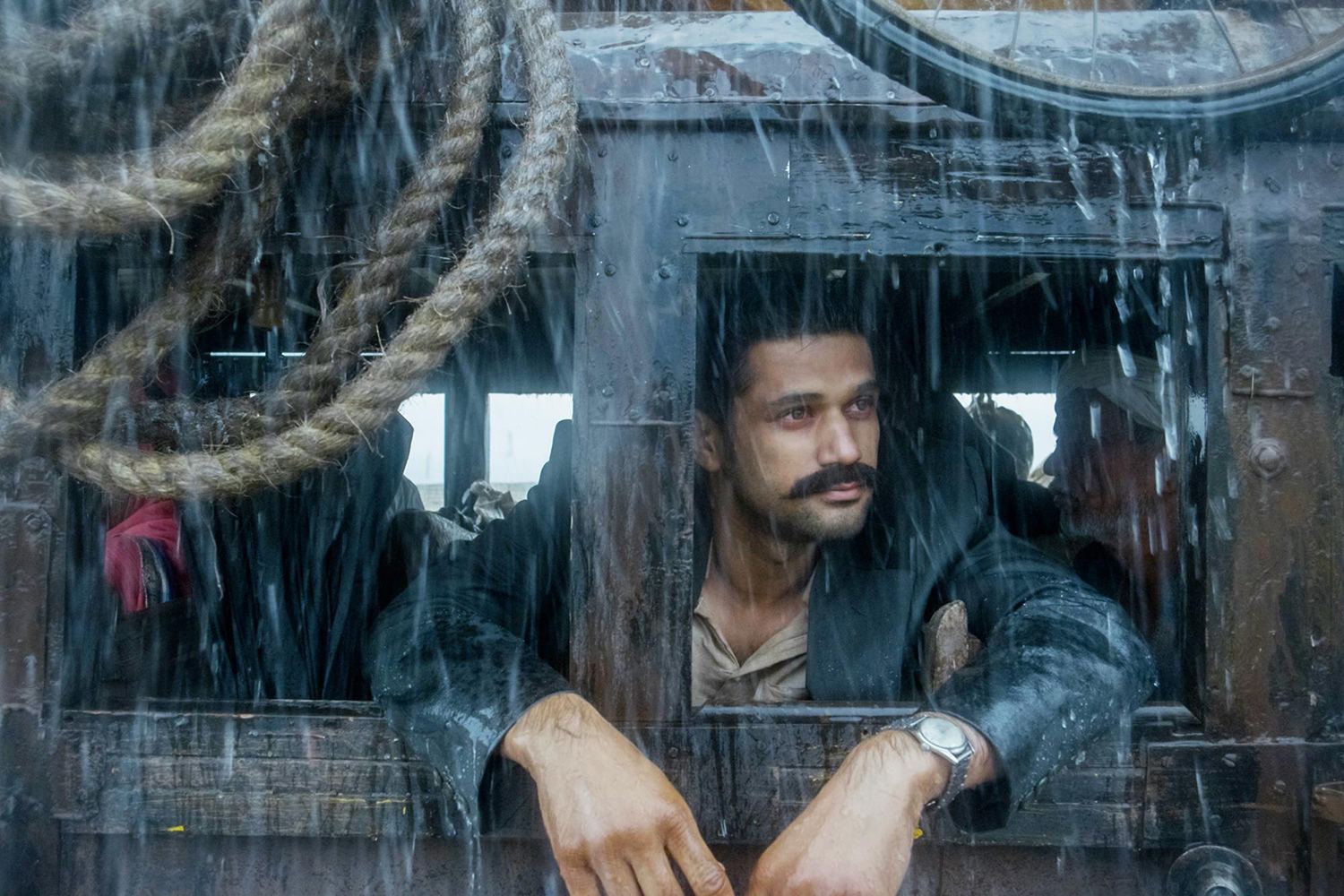 Sohum Shah in Indian horror flick, "Tumbbad."
9
Tumbbad
"Tumbbad" is a fine gothic fantasy about a young peasant obsessed for decades with retrieving long-rumoured buried treasure from his home village. Forced to move away to the big city, the boy grows into a man intent on finding this secret fortune and becoming filthy rich.
Set over the course of several decades (from 1914-1947) and told in four chapters, its main theme ("greed is bad") is hardly a revelation, however "Tumbbad" benefits greatly from expertly staged chilly atmospherics, gripping adventure-style plot, use of Indian mythology and shifting political backdrop.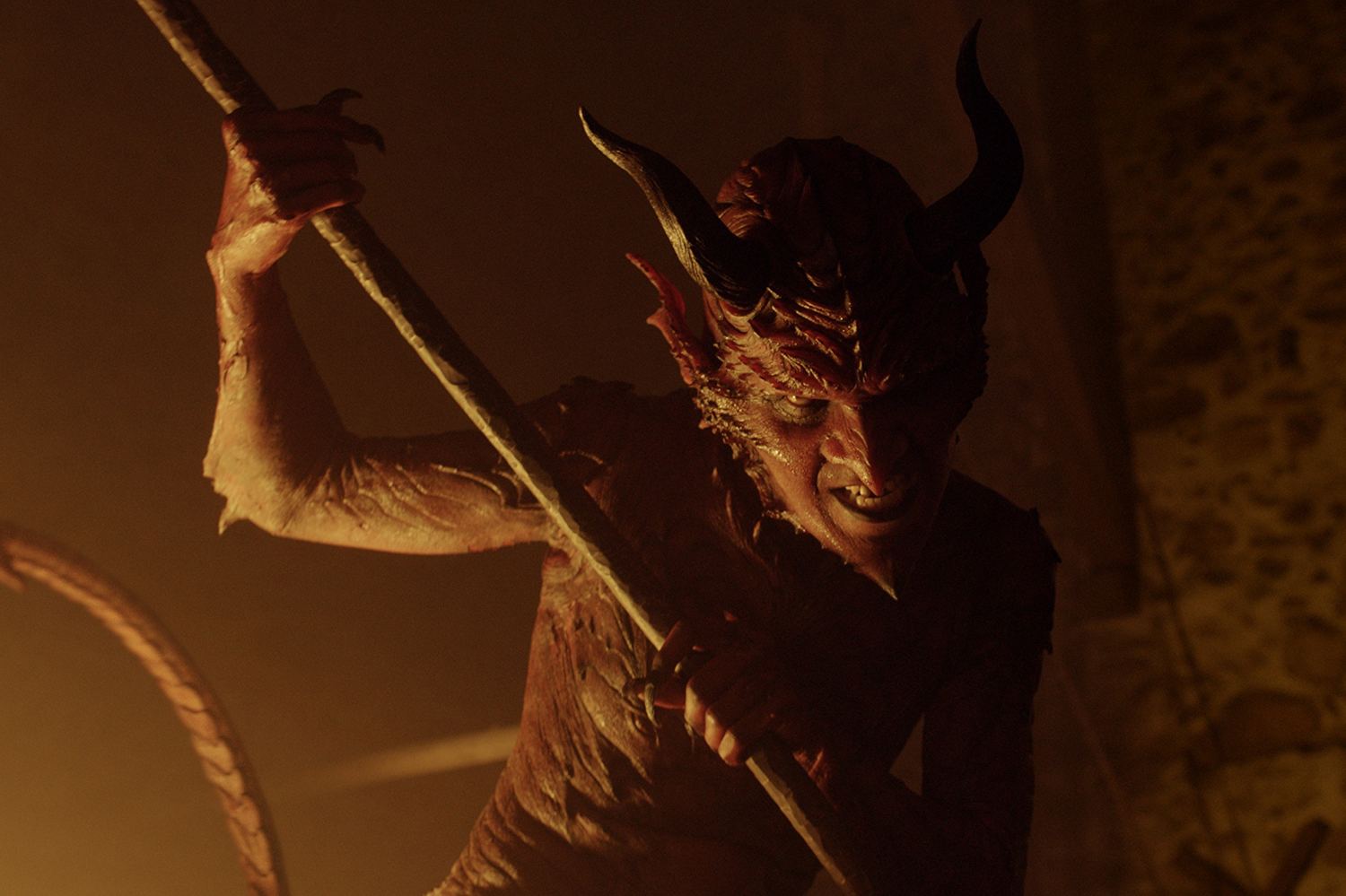 A demon from "Errementari: The Blacksmith and the Devil."
8
Errementari: The Blacksmith and the Devil
Set in the Basque region and performed in the Basque language, "Errementari: The Blacksmith and the Devil" harks back to halcyon days of gothic horror cinema made by the likes of Italy's Mario Bava or the UK's Hammer Studio. A hugely enjoyable old-school genre flick, with surprising doses of character-based humour, Paul Urkijo Alij's film is one of 2018's hidden gems of horror cinema. In most countries, it's gone straight to Netflix, so is readily available to see at the click of a remote control.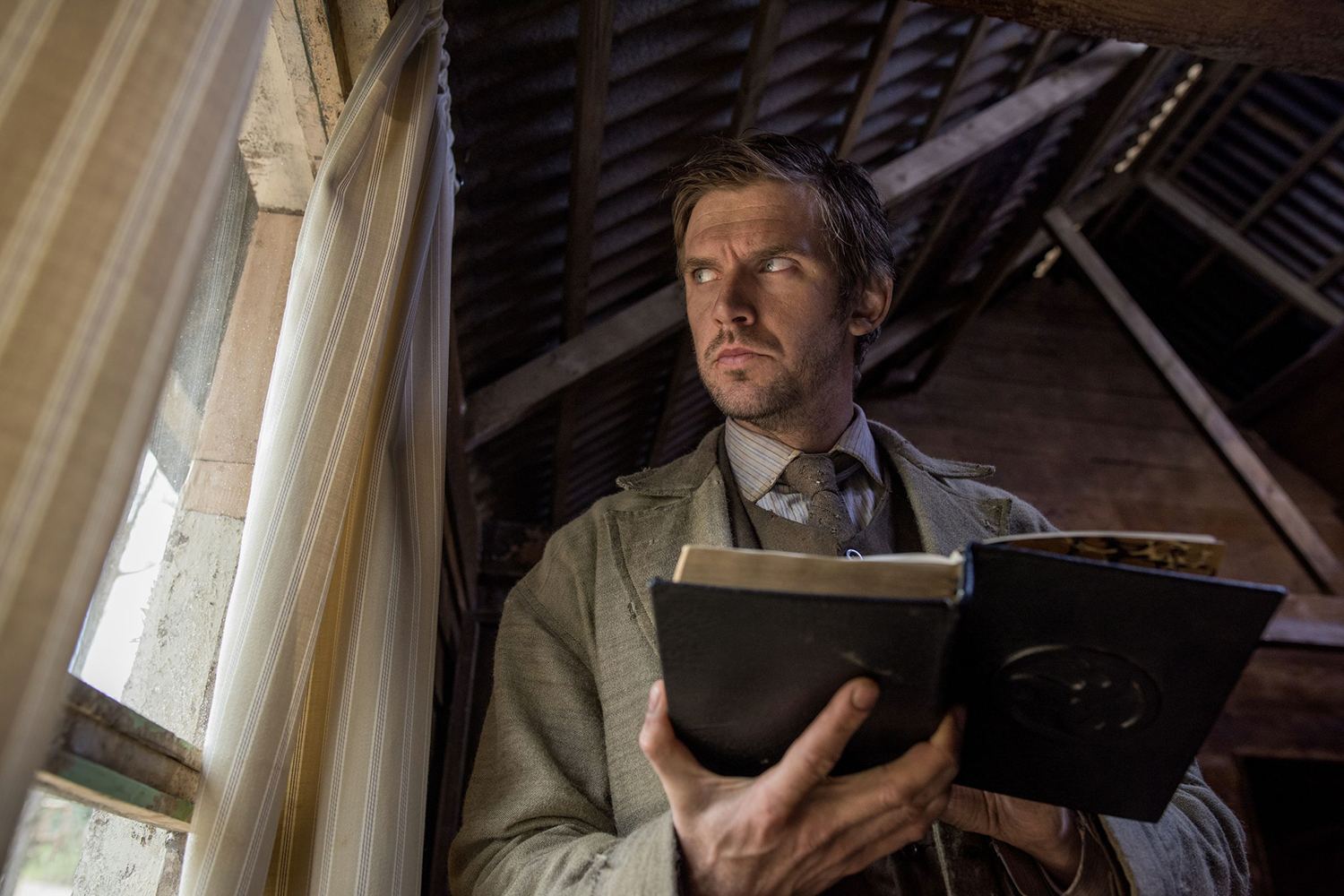 "Downtown Abbey" star, Dan Stevens, headlines "Apostle."
7
Apostle
A former missionary (played by Dan Stevens) is tasked with rescuing his little sister from a cult living on a remote island off the Welsh coast. He infiltrates the cult posing as a new member, all the while searching among the weird community for any sign of the captive sibling. Directed by Gareth Evans (best known for "The Raid" movies), "Apostle" is the latest entry in Britain's folk horror revival.
Another movie in our list distributed by Netflix, full of narrative twists and surprises, brilliantly acted by Stevens and Michael Sheen (as the cult leader), "Apostle" is an unusual occult tale of terror.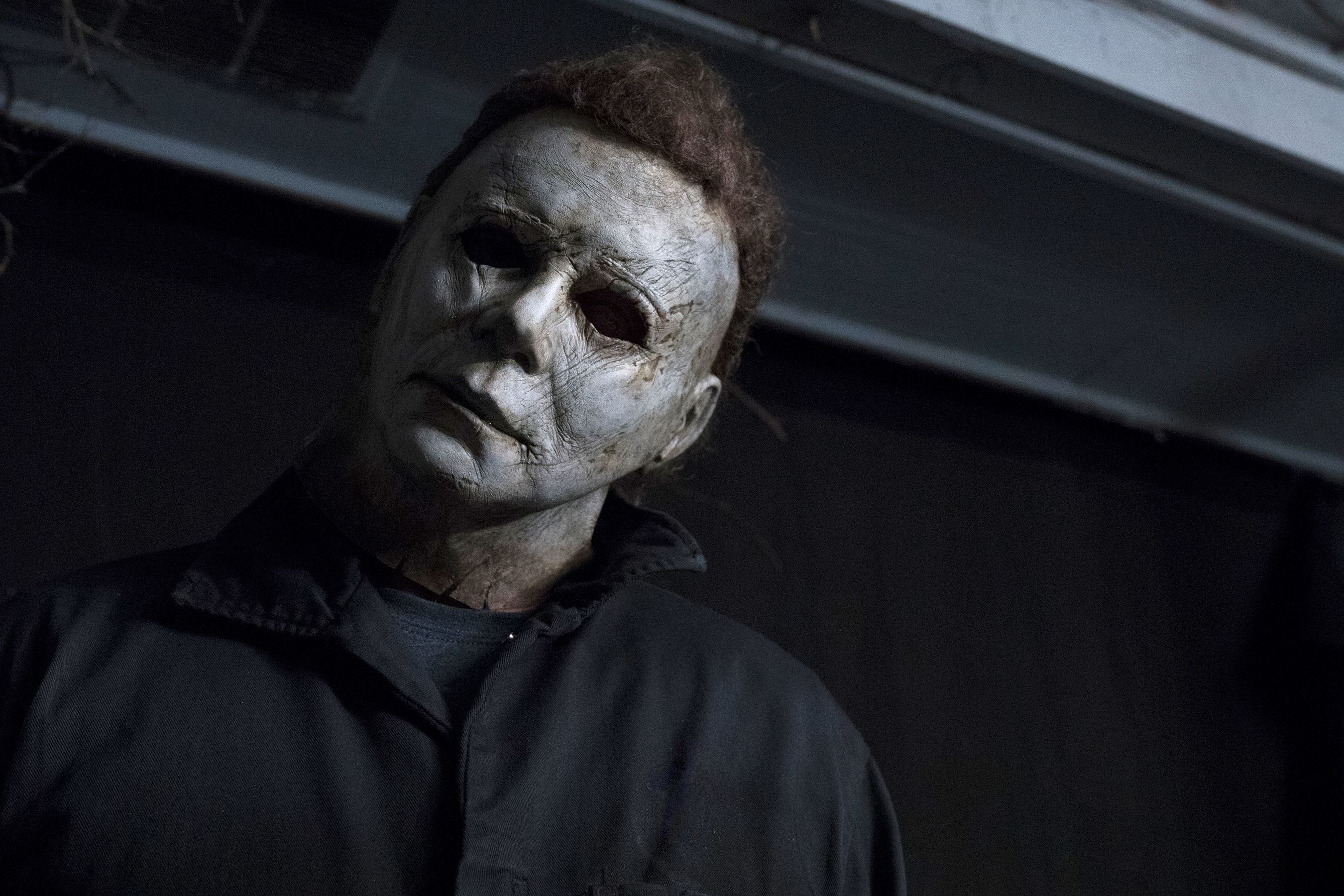 Michael Myers returns to Haddonfield, Illnois, in the latest "Halloween" reboot.
6
Halloween
Conceptualised as a direct sequel to "Halloween" (1978), David Gordon Green's latest ignores 7 other entries in the series. It's as if they never existed at all. Instead, Laurie Strode (Jamie Lee Curtis) has spent the last 40 years preparing for another showdown with the masked maniac of Haddonfield, Illinois. On Halloween night 2018, Michael Myers escapes from prison and obliges her.
This is "Halloween" going back to glorious basics. It's properly creepy again, scary in places even, and the cinematography, taking a cue from John Carpenter's original masterwork, with precision framing and deep-focus photography, is superb. "Halloween" (2018) will possibly make you fall in love with the franchise again.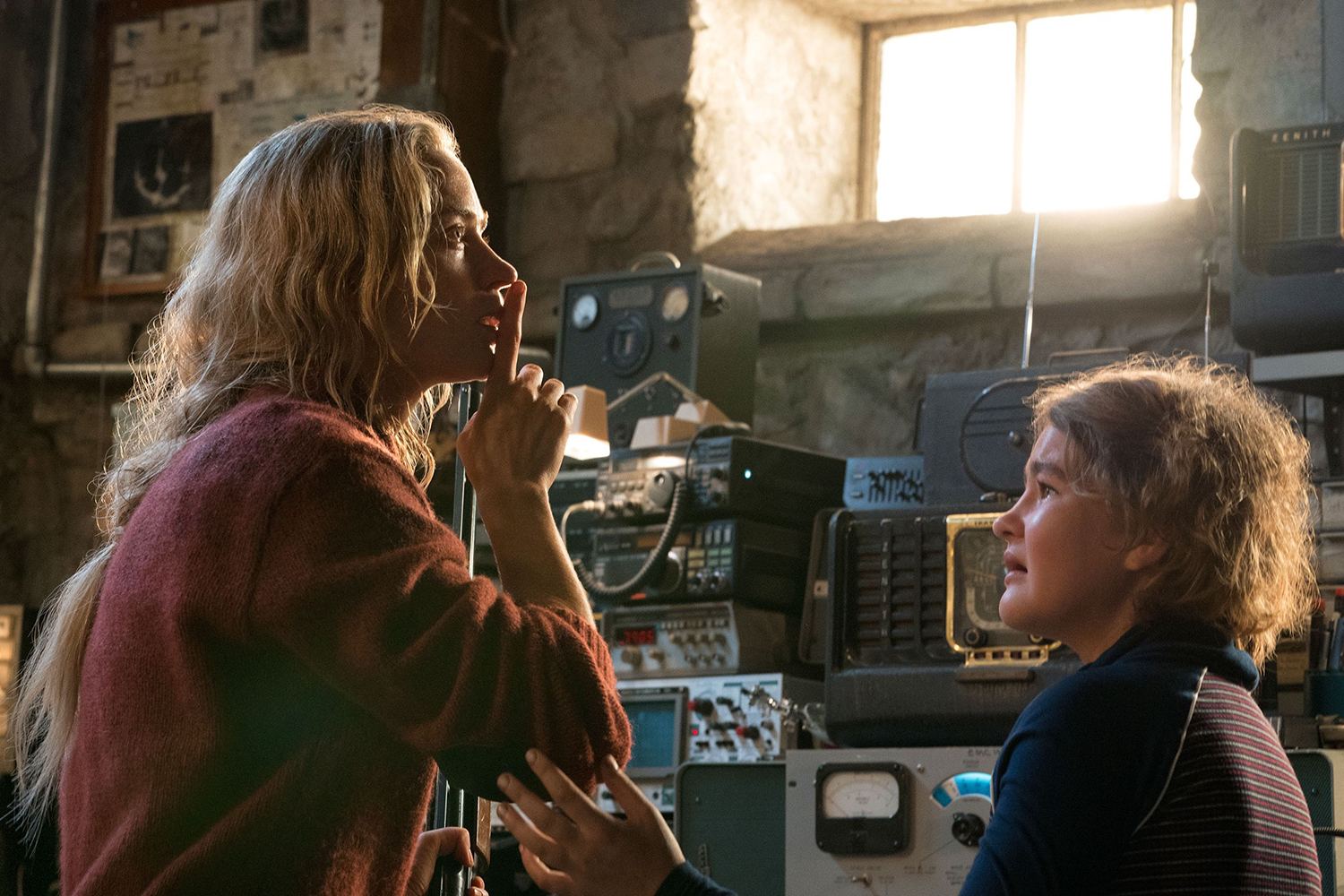 Emily Blunt in "A Quiet Place."
5
A Quiet Place
There was a very pleasing B-movie pulp quality to John Krasinski's post-apocalyptic sci-fi horror yarn, "A Quiet Place." Set in a world where blind aliens with super-duper hearing have invaded Earth and killed off most of the planet's inhabitants, a family of survivors come under increased threat via a series of highly suspenseful scenarios. Traditional dialogue was jettisoned, too, in favour of sign language, lending the film an experimental flavour.
Krasinski also took the lead role and cast his real-life wife, Emily Blunt, as the mother, giving "A Quiet Place" extra emotional weight.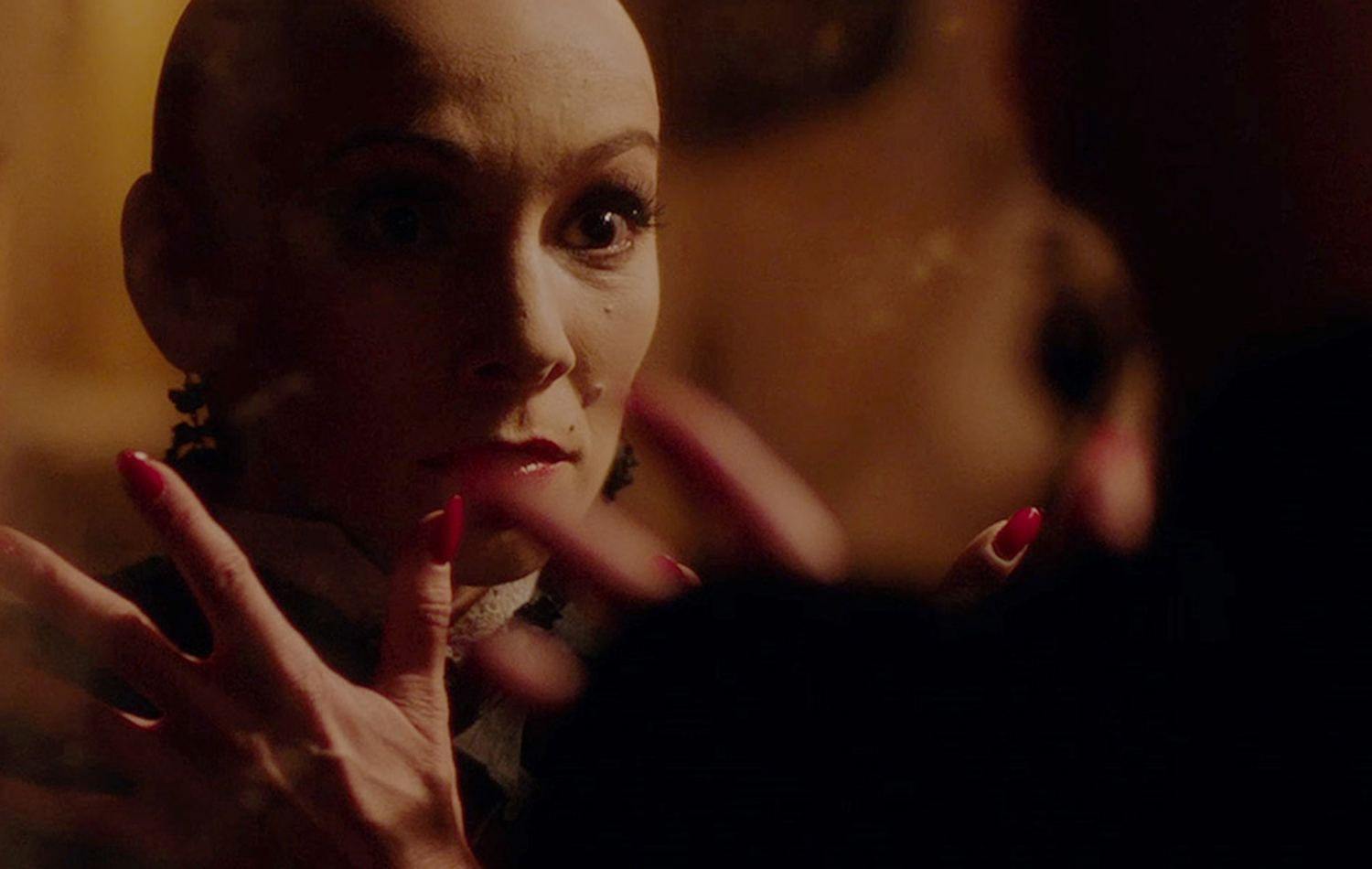 Peter Strickland's fourth film is a genuine oddity.
4
In Fabric
Peter Strickland's "In Fabric" is an oddball comedy-drama unlike any other horror-themed film offered in 2018. The director's work is noted for its debt to 1970s Euro arthouse genre films, especially Italian and French titles, and yet the overall effect and mood is always curiously British. For beneath the camp silliness and retro pastiche charm lurks a macabre, even cruel, tale.
A ghost story about a haunted dress sold at a department store run by witches, "In Fabric" is Strickland's funniest and defiantly weirdest film to date. It looks a dream, too.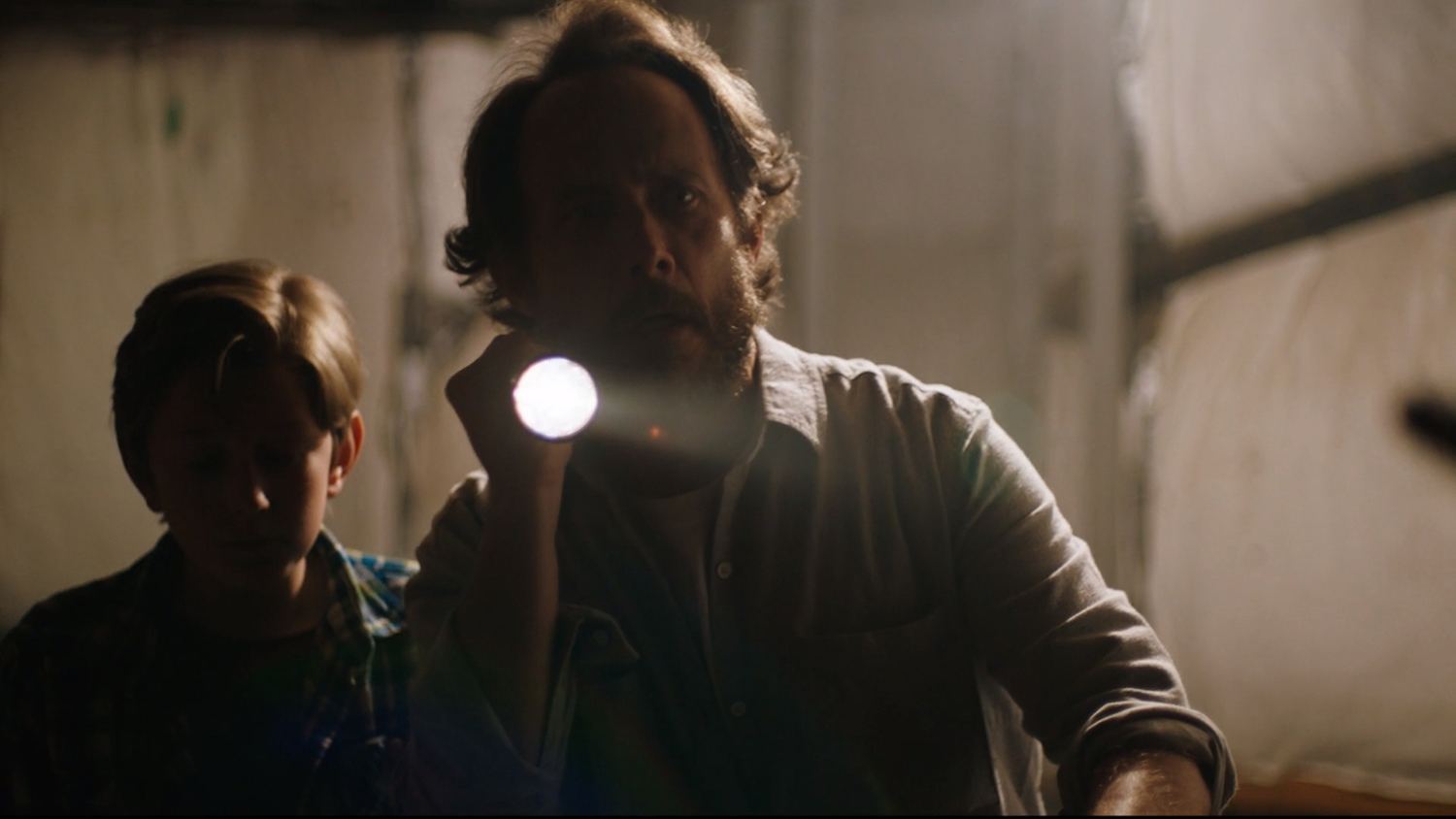 Low-budget horror, "The Witch in the Window" is among the year's biggest surprises.
3
The Witch in the Window
A father and son intend to spend the summer fixing up a house and then selling it for profit. What should be a fine time for father-son bonding and hard work, however, slowly turns to tragedy.
Andy Mitton crafted an emotionally engaging chiller from a familiar premise, not dissimilar from "The Shining" (1980). "The Witch in the Window" also featured one of the year's best scares, achieved with subtlety and clever composition, as opposed to the hackneyed "loud music and shock edit" tactic beloved of Hollywood journeymen.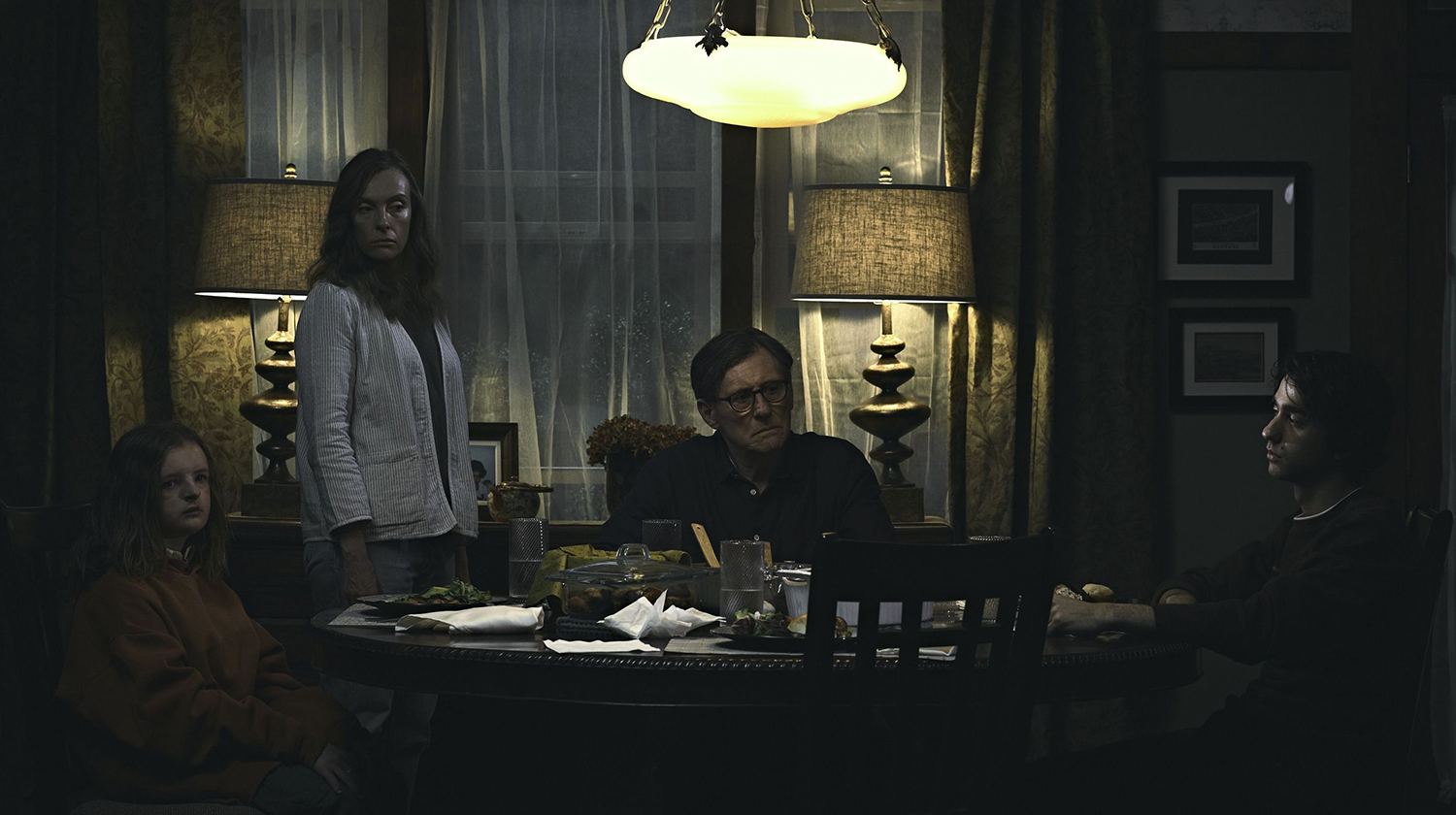 A family under siege from the supernatural, in "Hereditary."
2
Hereditary
Ari Aster stunned "Sundance" critics way back in January, and his debut feature was hailed as the new "Exorcist" (a comparison that turned out to be totally ridiculous). "Hereditary" was in clear and present danger of being over-hyped, but sometimes—just sometimes—the hype turns out to be well-earned (even if said comparison to "The Exorcist" was utter nonsense).
When a beloved grandmother dies, a family in mourning begin to experience weird events around their home. Aster's film crackles nonstop with an electrifying sense of dread and Toni Collette's lead performance as a mother losing her mind is among the year's best.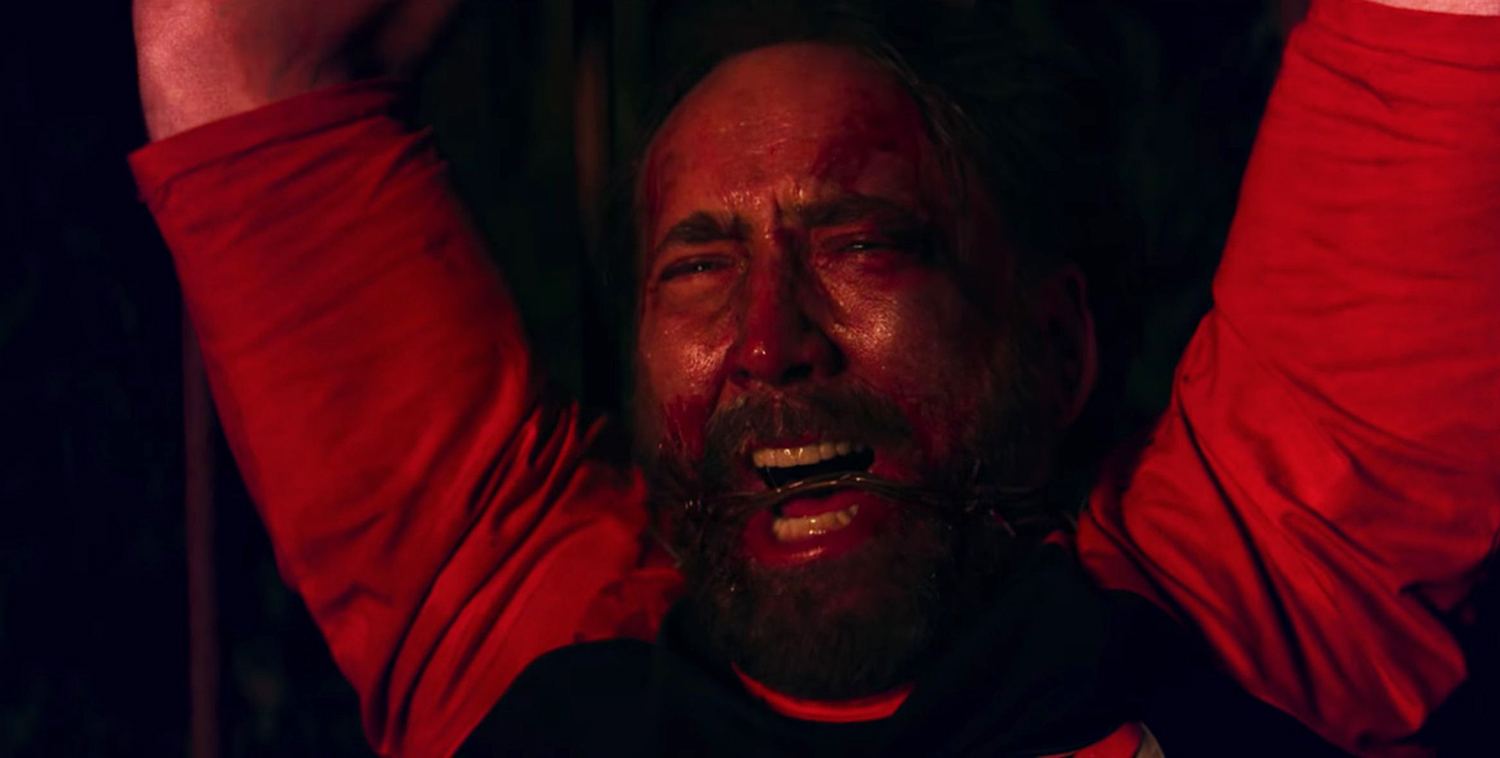 Nicolas Cage is excellent in "Mandy."
1
Mandy
Panos Cosmatos' "Mandy" boasts a very strange vibe and eye-popping visuals. The surprising slow-burn approach, too, allowed the storytelling plenty of gravitas. Nicolas Cage hasn't been this good in years, either. His performance as a husband avenging his wife's death at the hands of deranged cultists was unexpectedly moving.
Like having lava lamps strapped to your eyes or watching "Mad Max" on LSD, "Mandy" is a gonzo revenge horror with heart. Increasingly bloody and unhinged it might be, but Cage anchors the gore and mayhem beautifully.
Photos © respective film studios.