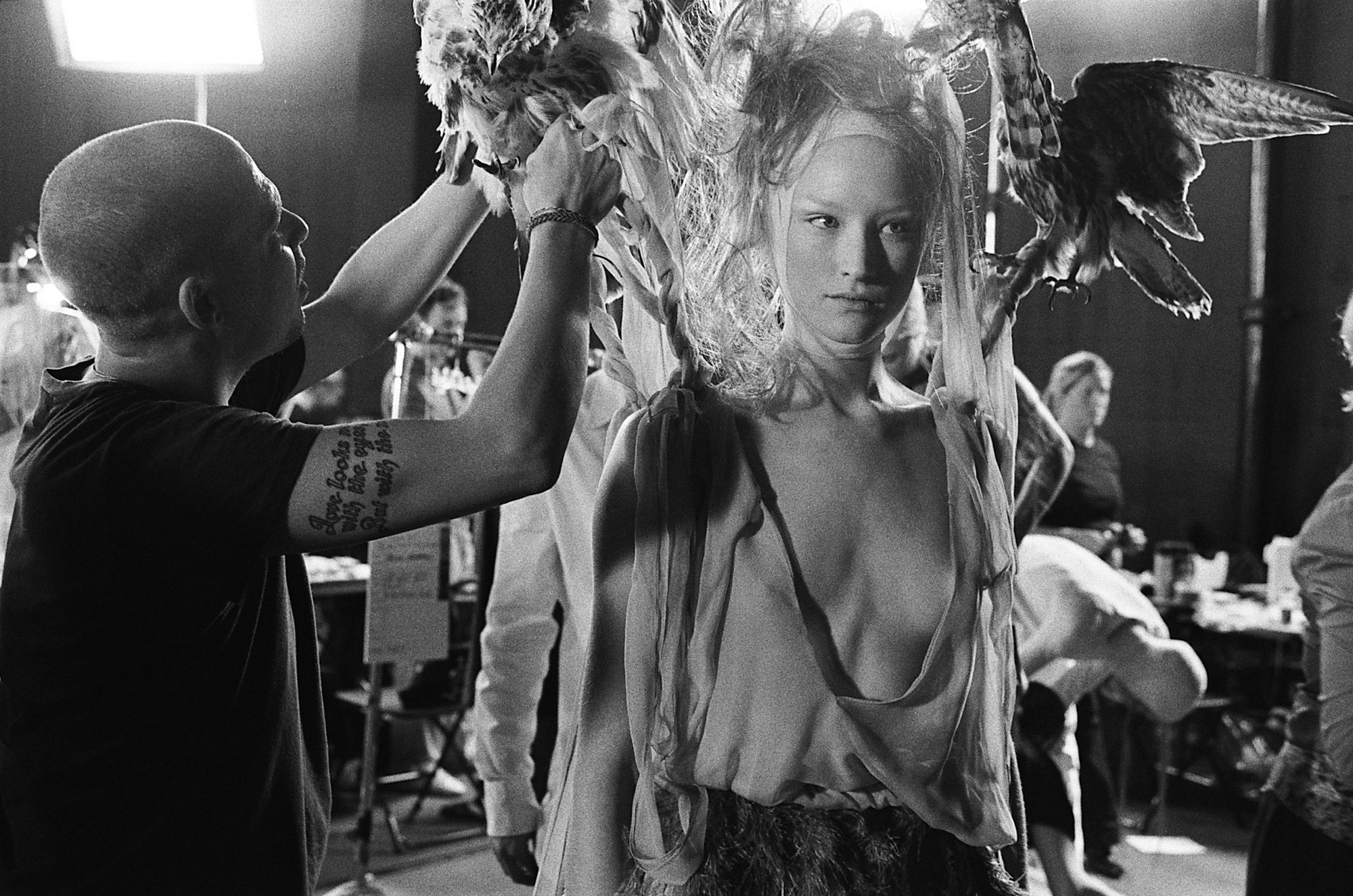 Upon the year's midpoint, here's Scene360's roundup of 2018's best films so far.
The biggest film event of the year so far wasn't "Avengers: Infinity War" or "The Great Showman" proving a surprising box-office juggernaut in the face of bad reviews, it's "Annihilation" being sold to Netflix and bypassing theatrical release internationally. A movie of extraordinary visual splendour will never first be seen on the big screen. In 2018, big movies do not necessarily get the big screen experience.
The way movies are distributed is changing rapidly, but has it affected quality? Not really. 2018 is shaping up nicely, even if the theatrical experience is increasingly under threat.
Above: Fashion designer Alexander McQueen preparing a model for a show.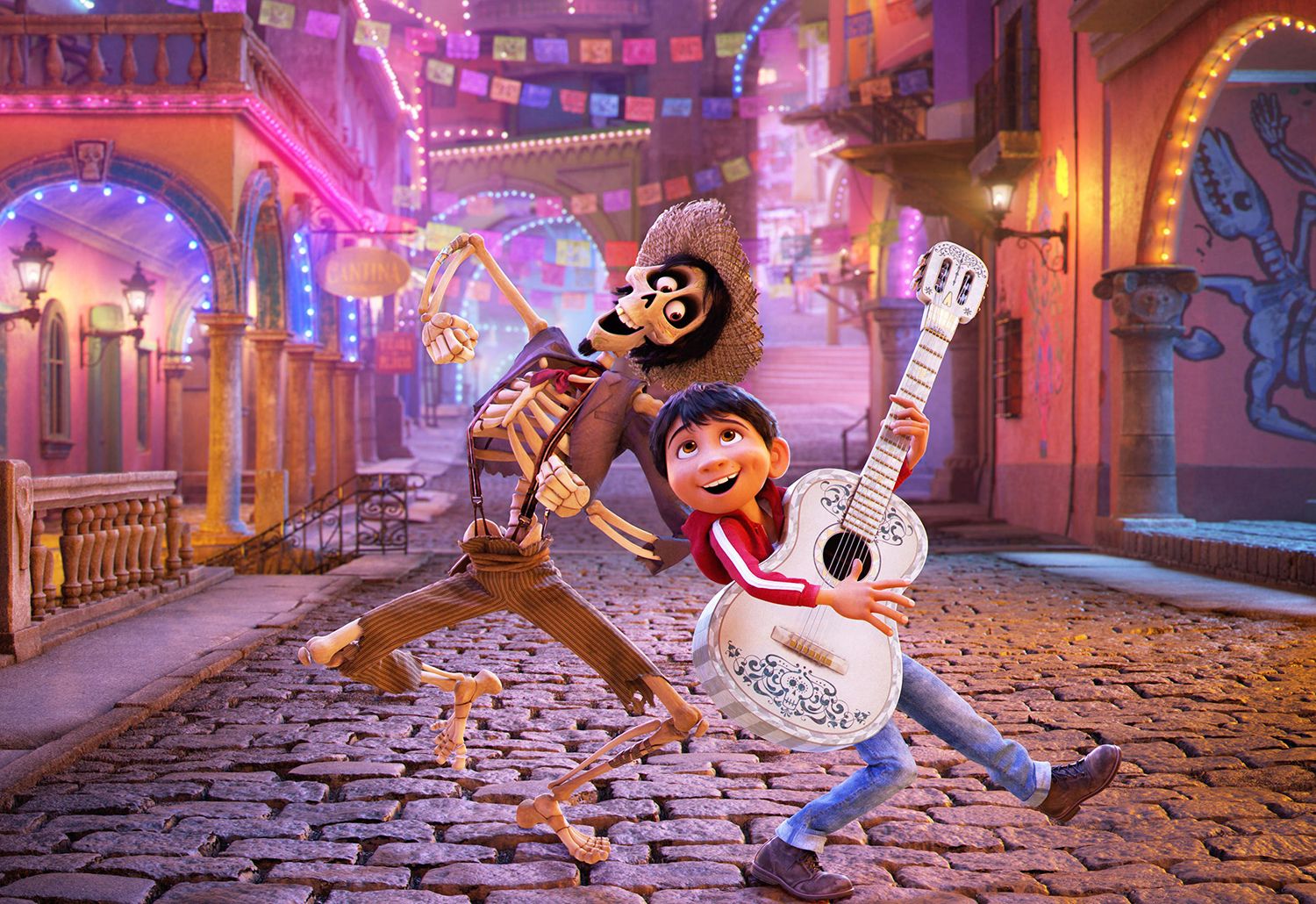 "Coco" won the Best Original Song and Best Animated Feature at the 90th Academy Awards.
Coco
With "Coco," Disney-Pixar delivered their masterpiece. Lee Unkrich's affecting fantasy tale tackled an array of themes—death, memory, the grieving process, the importance of art in our lives—with expressive use of colour and a great deal of humour. On the annual Day of the Dead festival in Mexico, 12-year-old Miguel uncovers a family mystery and by magical circumstance travels to the Land of the Dead. "Coco" is a marvel because along with the traditional Disney-Pixar laughs, excitement and gorgeous computer animation, there is a mighty philosophical weight to it. In other words, "Coco" is profound, life-affirming and deeply moving.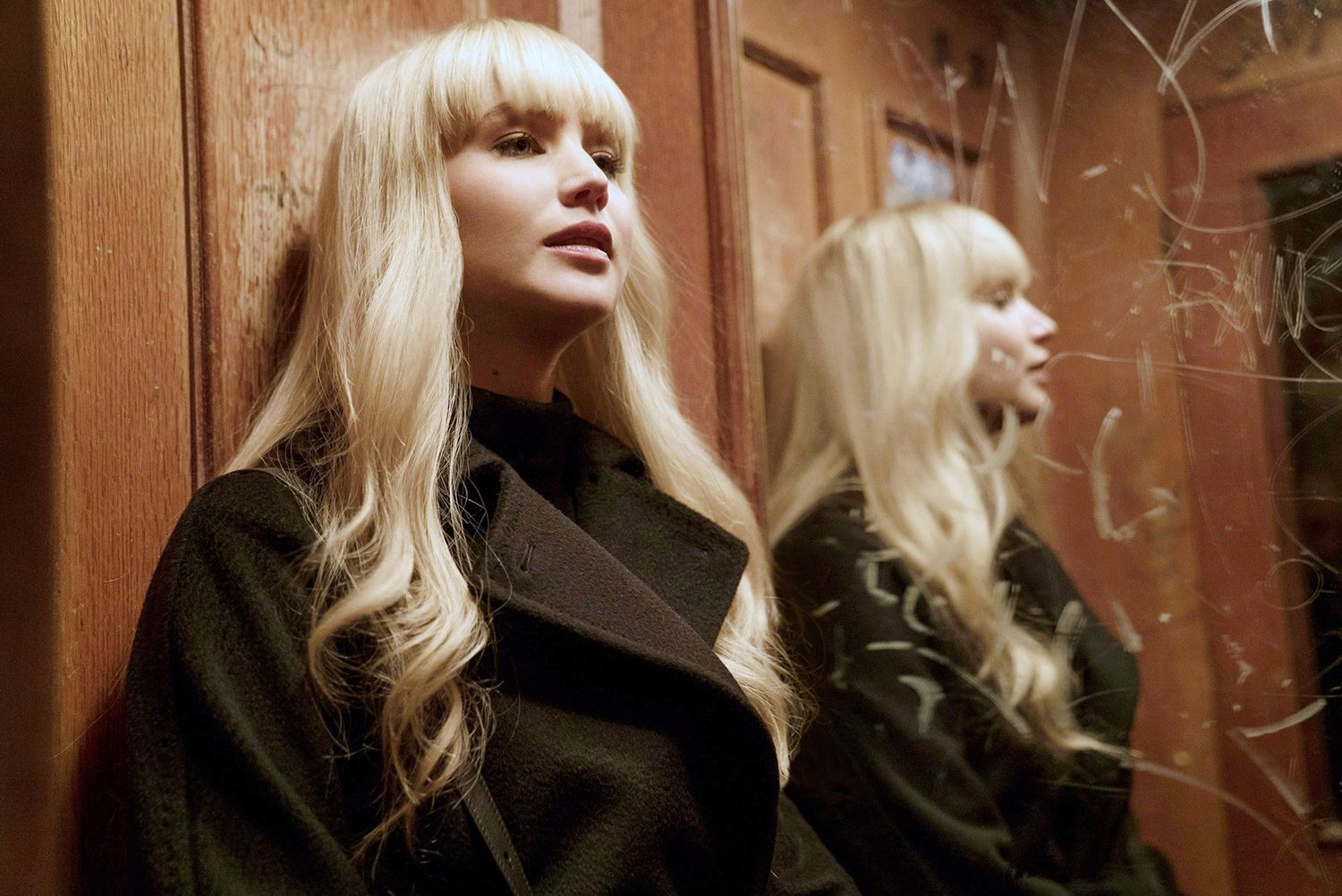 Jennifer Lawrence as a spy fighting back against the patriarchy in "Red Sparrow."
Red Sparrow
"Red Sparrow" can be viewed as a reaction to the Harvey Weinstein scandal and #MeToo campaign. If you removed the spy thriller trappings and espionage plot, Francis Lawrence's provocative blockbuster appears to offer comment on how Hollywood studios have historically treated and objectified women. Jennifer Lawrence is superb in the lead role and maybe what upset so many is the very confronting way the drama and themes exposed cinema and cinema-fantasy as a type of sickness we readily—even unthinkingly—take part in.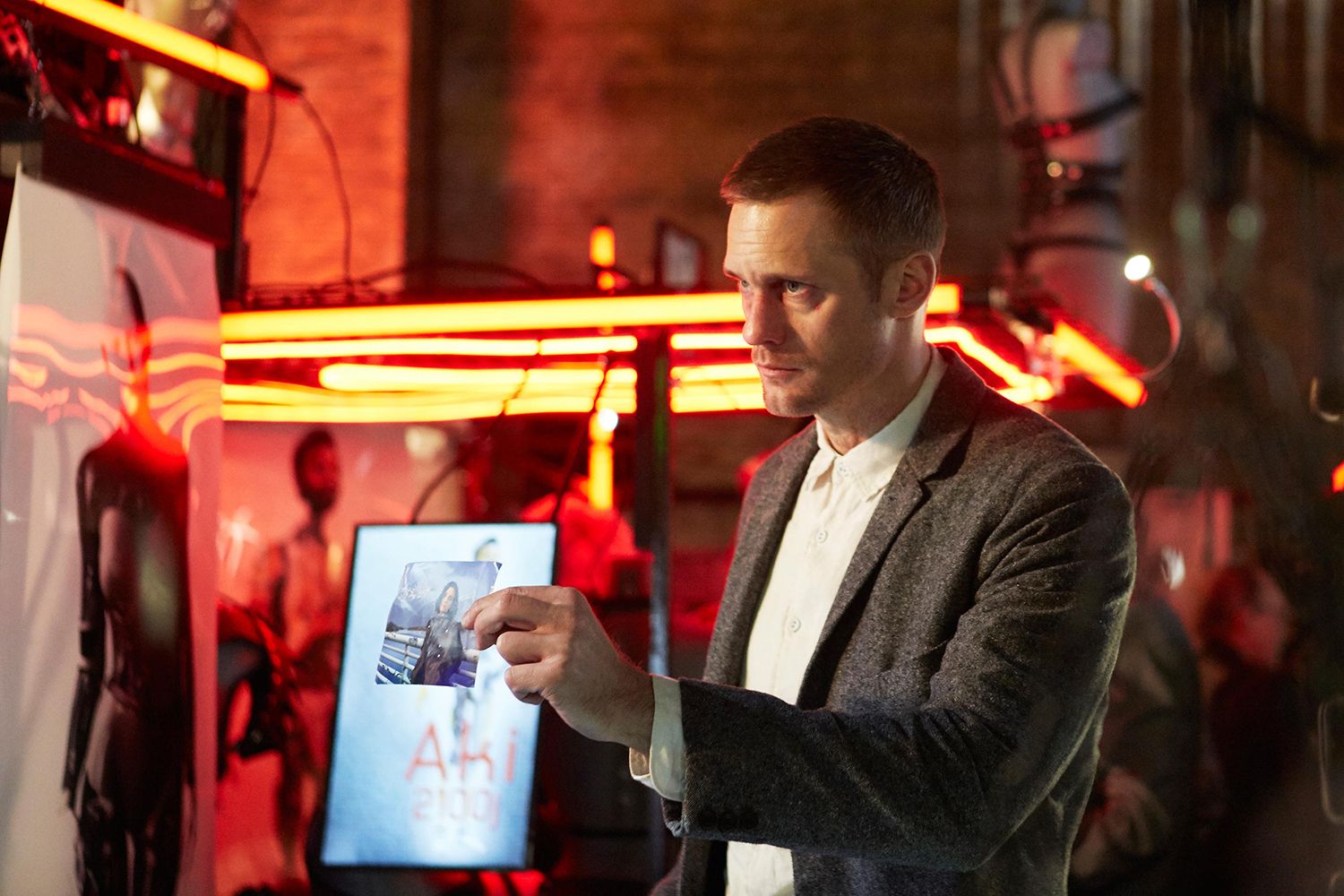 Alexander SkarsgĂĄrd in Duncan Jones's "Mute."
Mute
There was a huge amount of hype surrounding Duncan Jones's "Mute." Backed by Netflix, starring Paul Rudd, Justin Theroux and Alexander Skarsgård, critics and fans alike expected a "Blade Runner" type sci-fi adventure, but the director instead turned in a surprisingly dark and sleazy story set against a gorgeously realized futuristic Berlin cityscape. Reviews were not kind, to put it mildly, but "Mute" deserves a second chance. A taut and unusual expressionist sci-fi noir with superb performances by Rudd, Theroux and Skarsgård, who plays the mute bartender searching for his lost love, time will be kind to this unfairly maligned work.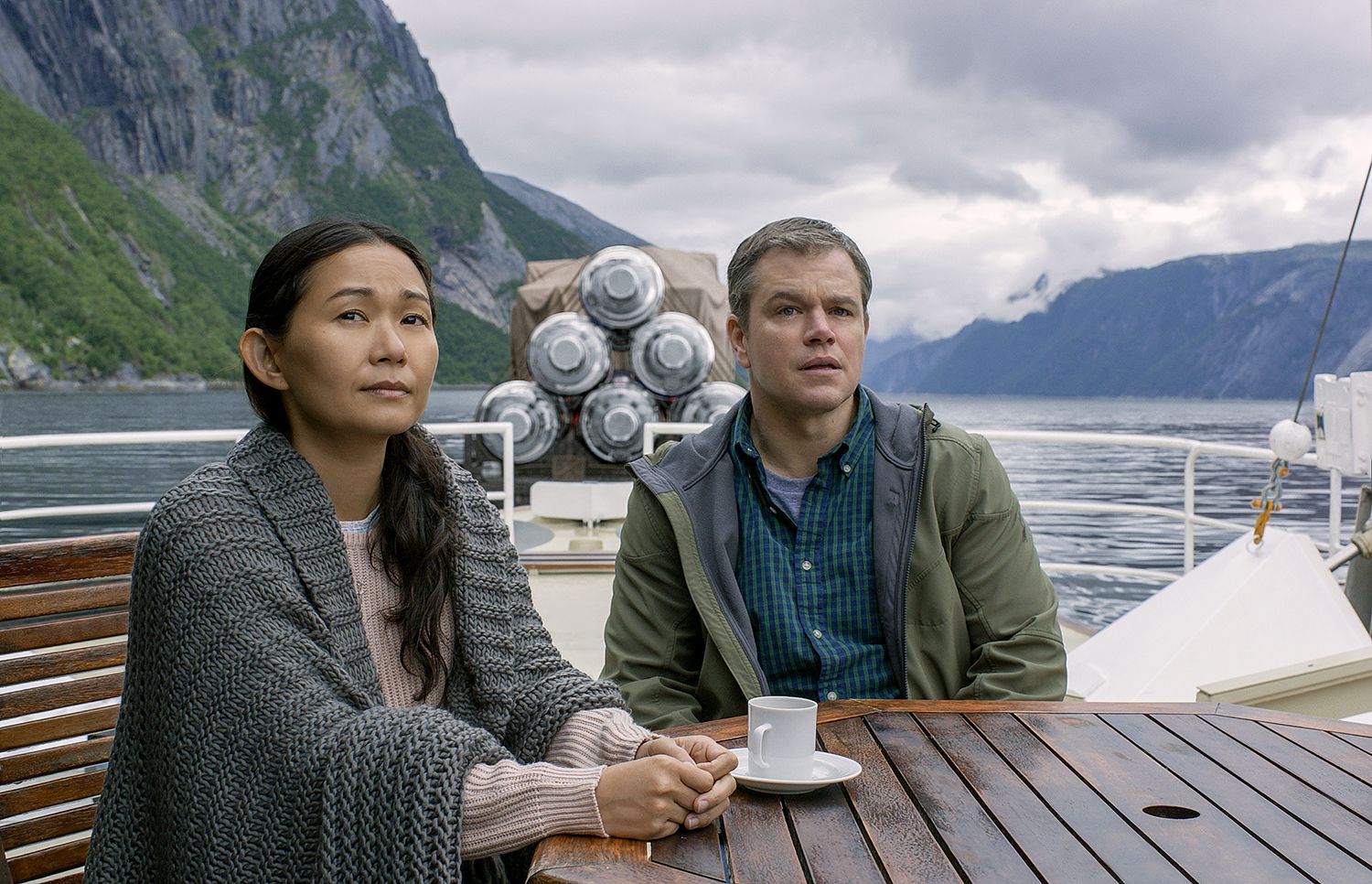 Hong Chau and Matt Damon in "Downsizing."
Downsizing
Another film this year which was misunderstood on release. There were unfair accusations of racism aimed at Alexander Payne's sci-fi dramedy, over its depiction of Hong Chau's portrayal of a Vietnamese activist and cleaner. Yet this charge spectacularly misses the point and confronts a liberal prejudice, as some couldn't take a character speaking pidgin English seriously, even when what she is saying is of great value. The character is a recent immigrant to America, is learning and makes grammatical mistakes. Payne's examination of white privilege, left-wing guilt and the west's saviour complex is masterfully told.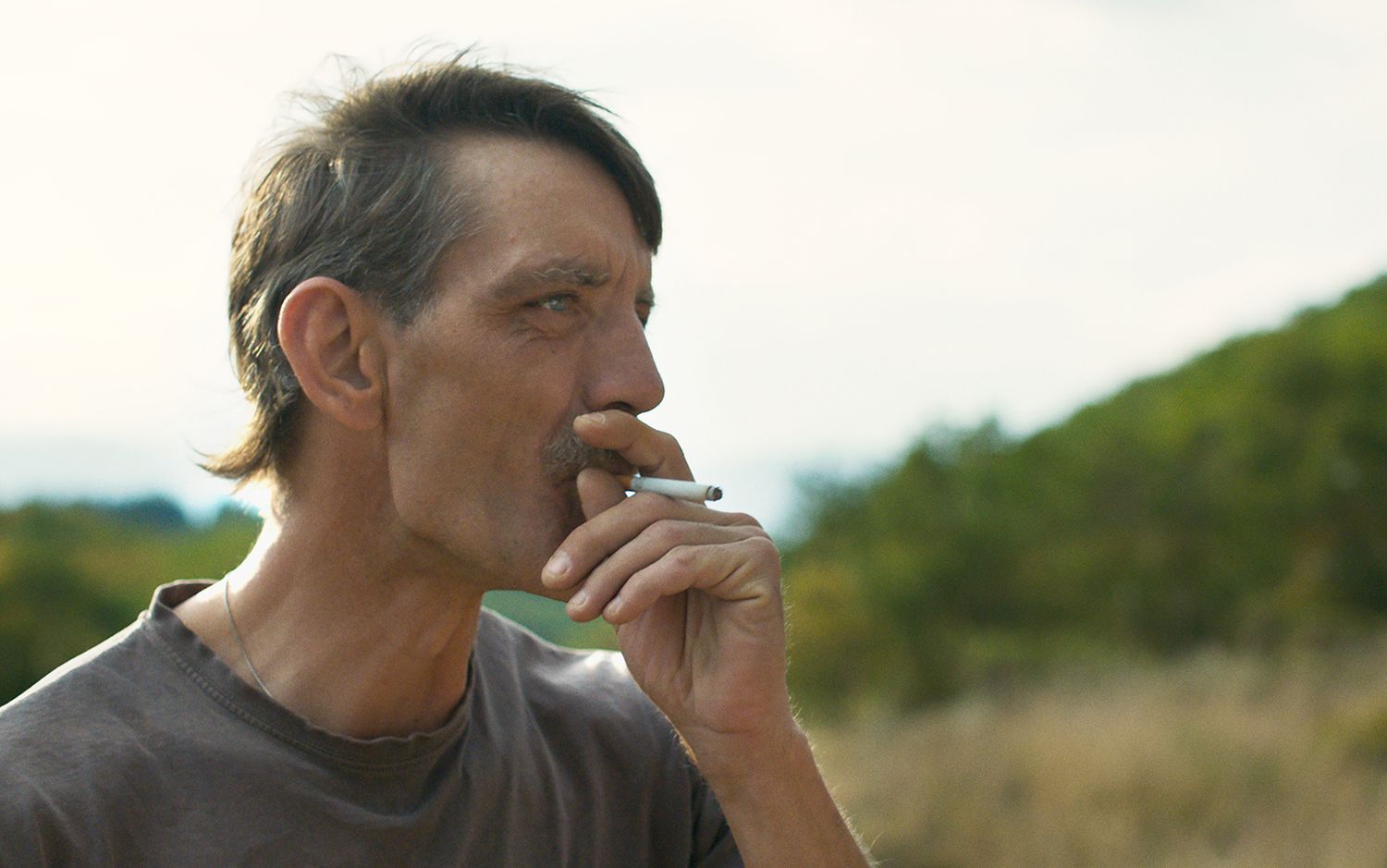 "Western" was selected for the Un Certain Regard programme at Cannes 2017.
Western
Valeska Grisbach's "Western" explores cultural interactions and tensions between nations. A group of German construction workers involved in a dam project abroad (the film is set in Bulgaria) by turn antagonise and attempt to befriend local villagers. The film is so often hinged on subtle nuances in communication and language barriers, the American western genre evoked through iconography (a man riding a horse, a confrontation in the middle of town) and wild setting (a borderland between Bulgaria and Greece). "Western" is an arthouse gem.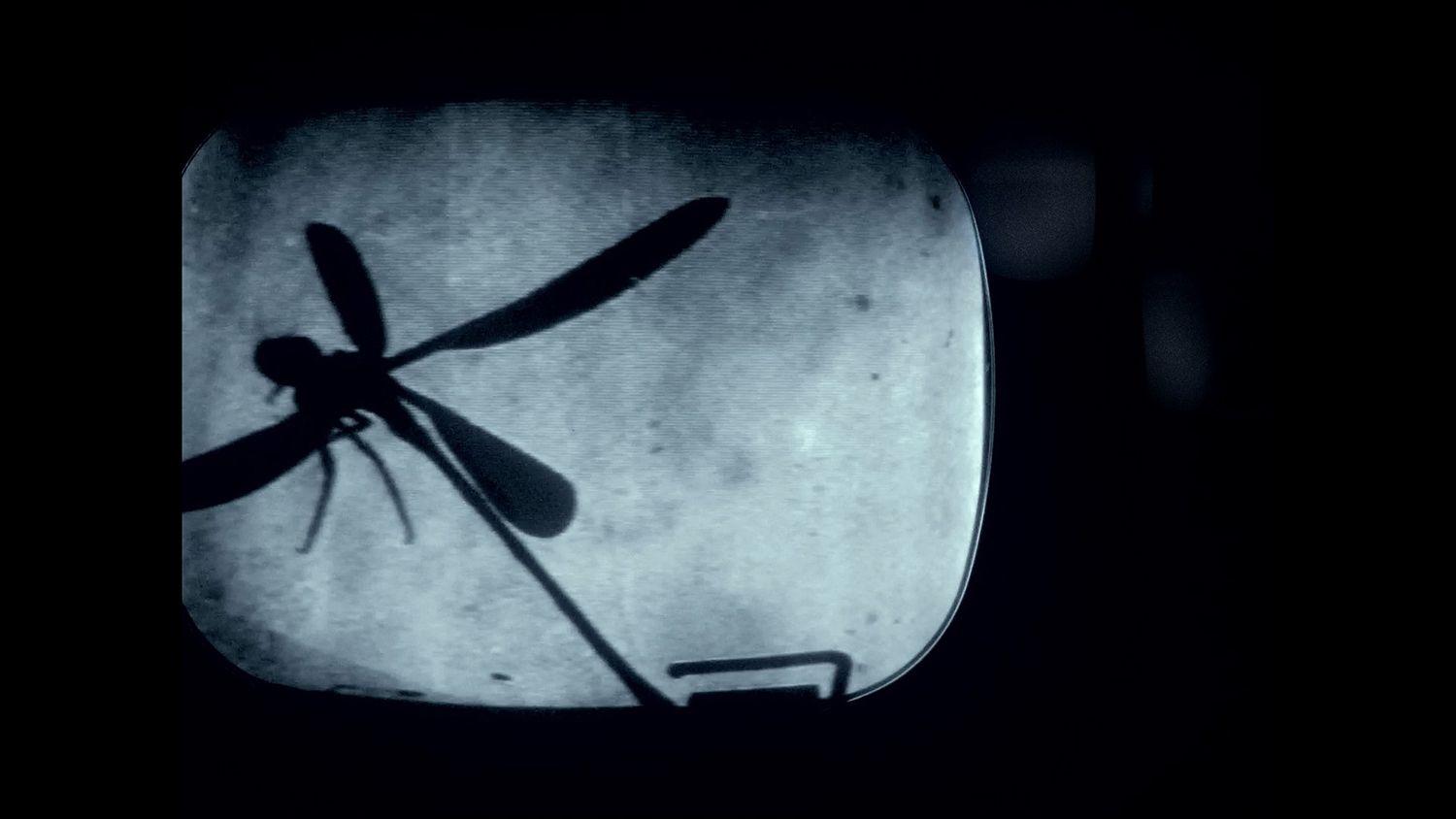 Blake Williams is a Canadian director experimenting with 3D technology.
Prototype
Canadian avant-garde filmmaker, Blake Williams, is taking 3D to whole new levels. In giving yourself over to its mysterious images and sensory moods, which feel alien to everyday reality, "Prototype" proves a rewarding watch. The use of 3D is often electrifying, with images folding, twisting, turning, stretching, morphing across the screen, so much so it feels like Williams is "cinema director as aesthetic astronaut," he and the camera exploring and capturing new cinematic spaces never seen before. What it all means is anybody's guess, but as a visual experience it's truly unique and exciting.
"You Were Never Really Here" won Best Actor and Best Screenplay prizes at Cannes in 2017.
You Were Never Really Here
"You Were Never Really Here" is an impressionistic masterwork by director Lynne Ramsay and a film demanding repeat viewing. Joe (Joaquin Phoenix) is a former soldier turned contract killer riddled with self-loathing and plagued by suicidal thoughts. What makes "You Were Never Really Here" so captivating is the way Ramsay so poignantly portrays Joe's frazzled mind. In one outstanding scene, a rattling window on a subway train transforms momentarily into what sounds like machine-gun fire, bridging Joe's present and past to devastating effect, presenting the man's PTSD as a consuming illness with no release.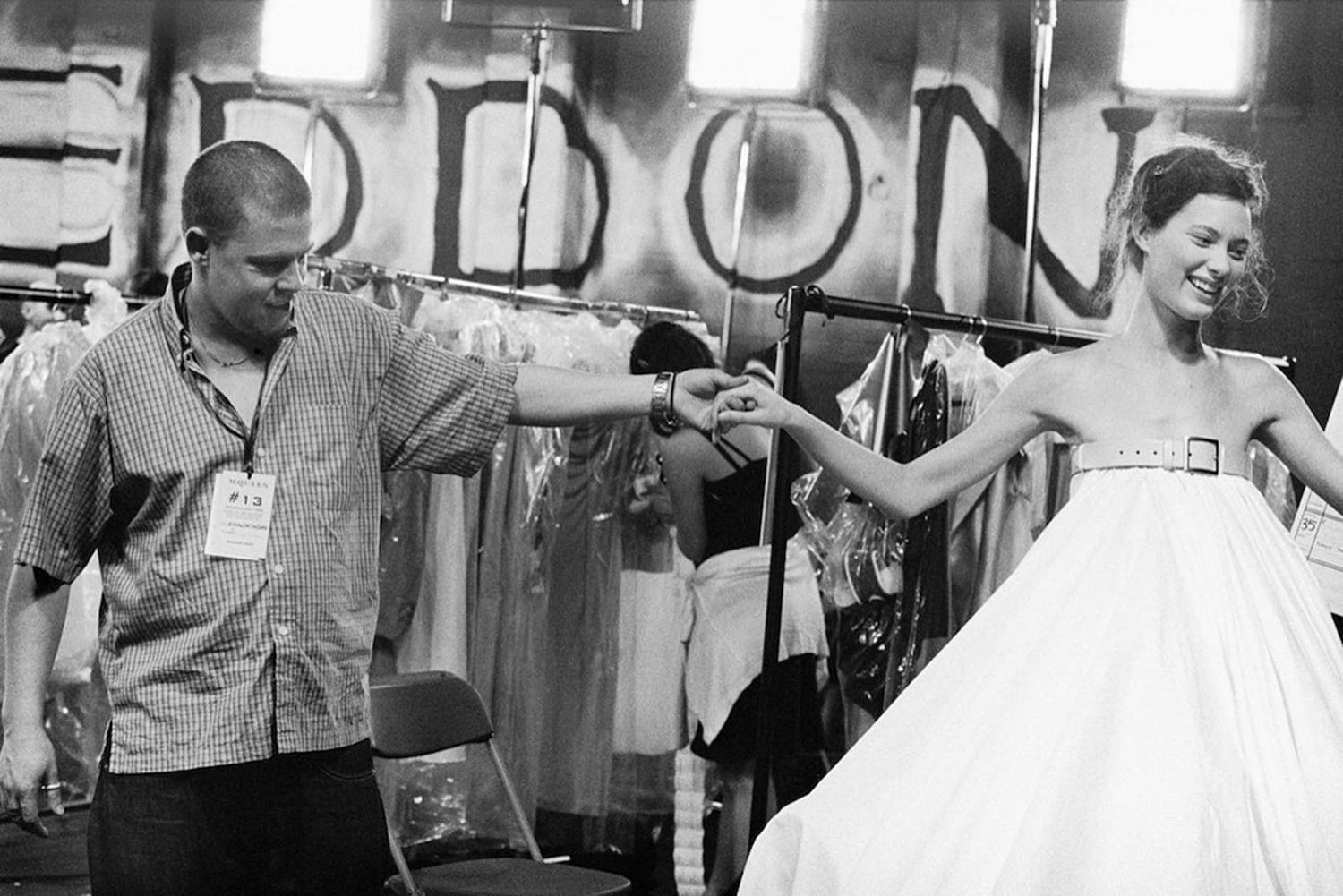 Alexander McQueen was the classic "tortured genius" artist figure.
McQueen
The beauty, extravagance, drama, melancholy, sense of theatre and violence present in the work of Alexander McQueen made him the fashion designer version of a horror movie director. "McQueen" is a riveting documentary charting the designer's humble origins in London to the world stage of fashion, drawing upon interviews with friends and plenty of revealing archive footage. McQueen's work was audacious and touched by genius, he was a person who thrived creating haute couture, but the trappings of global fame destroyed him. The documentary works as both tribute to the man and a cautionary tale about toxic celebrity.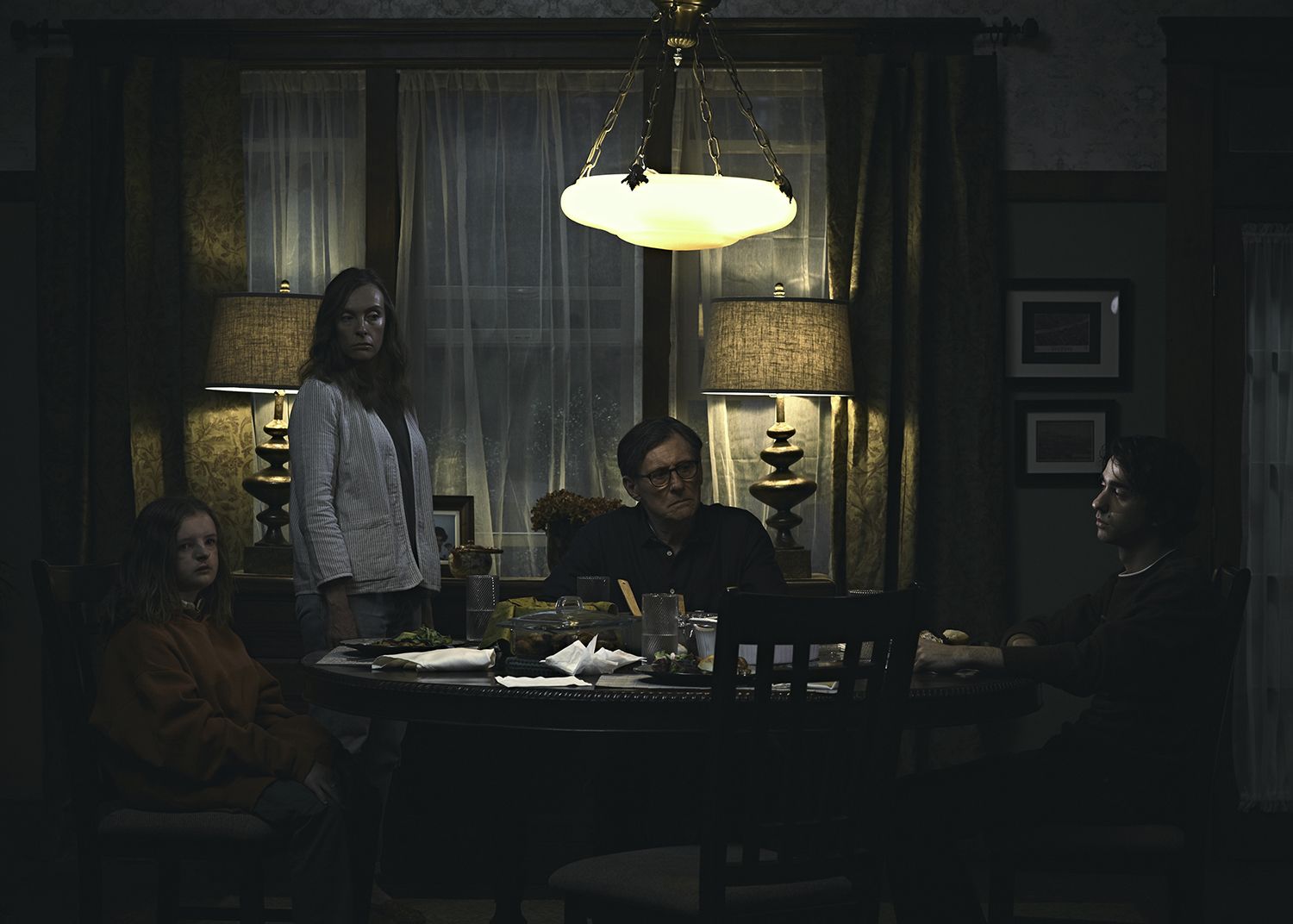 A family under supernatural assault in "Hereditary."
Hereditary
Ari Aster's "Hereditary" is the best movie Wes Craven never made. It is deeply indebted to the late horror master's American families in crisis brand of terror. When a household's matriarch passes away, her daughter and grandchildren begin to experience strange happenings around the home. From creepy begins to batshit crazy finale, the unrelenting anxiety and dread Aster orchestrates is overwhelming. Toni Collette is winning plaudits for her role as a mother losing her mind, but Gabriel Byrne's quietly commanding performance deserves some love, too.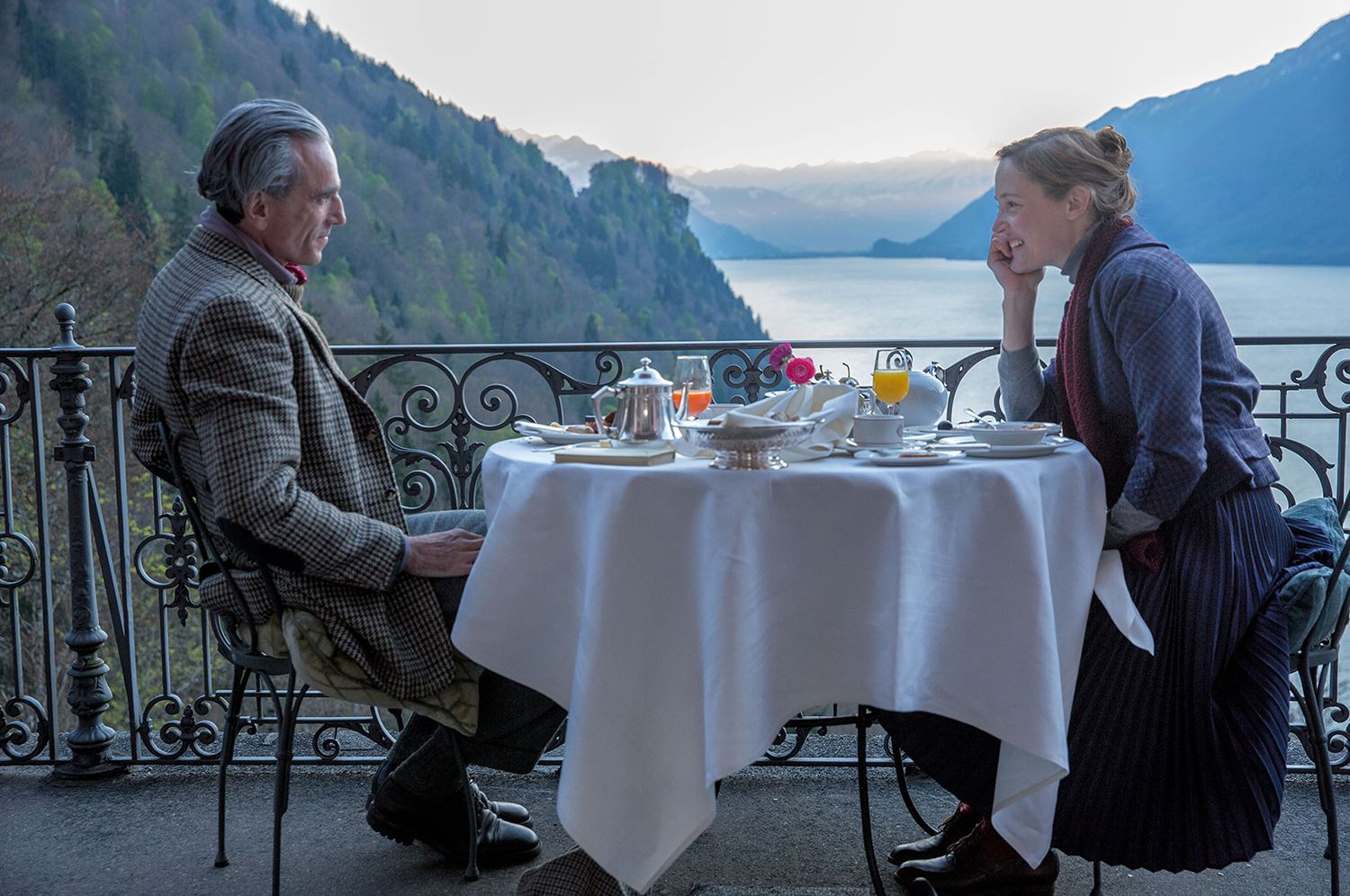 Daniel Day-Lewis retired after making "Phantom Thread."
Phantom Thread
Paul Thomas Anderson's elegant and twisted comedy about a fashion designer's masochistic relationship with his muse captured a quintessentially English truth. Behind the cool reserve, good manners and politeness, there exists a great deal of secretive perversity. Daniel Day-Lewis claimed playing Reynolds Woodcock would be his final screen performance. If so, he's gone out on the biggest high imaginable. The film's increasingly hilarious and kinky weirdness is hinged on the drama provided by a coupling with a slowly shifting power dynamic. "Phantom Thread" is a masterpiece.
Images © respective film studios.