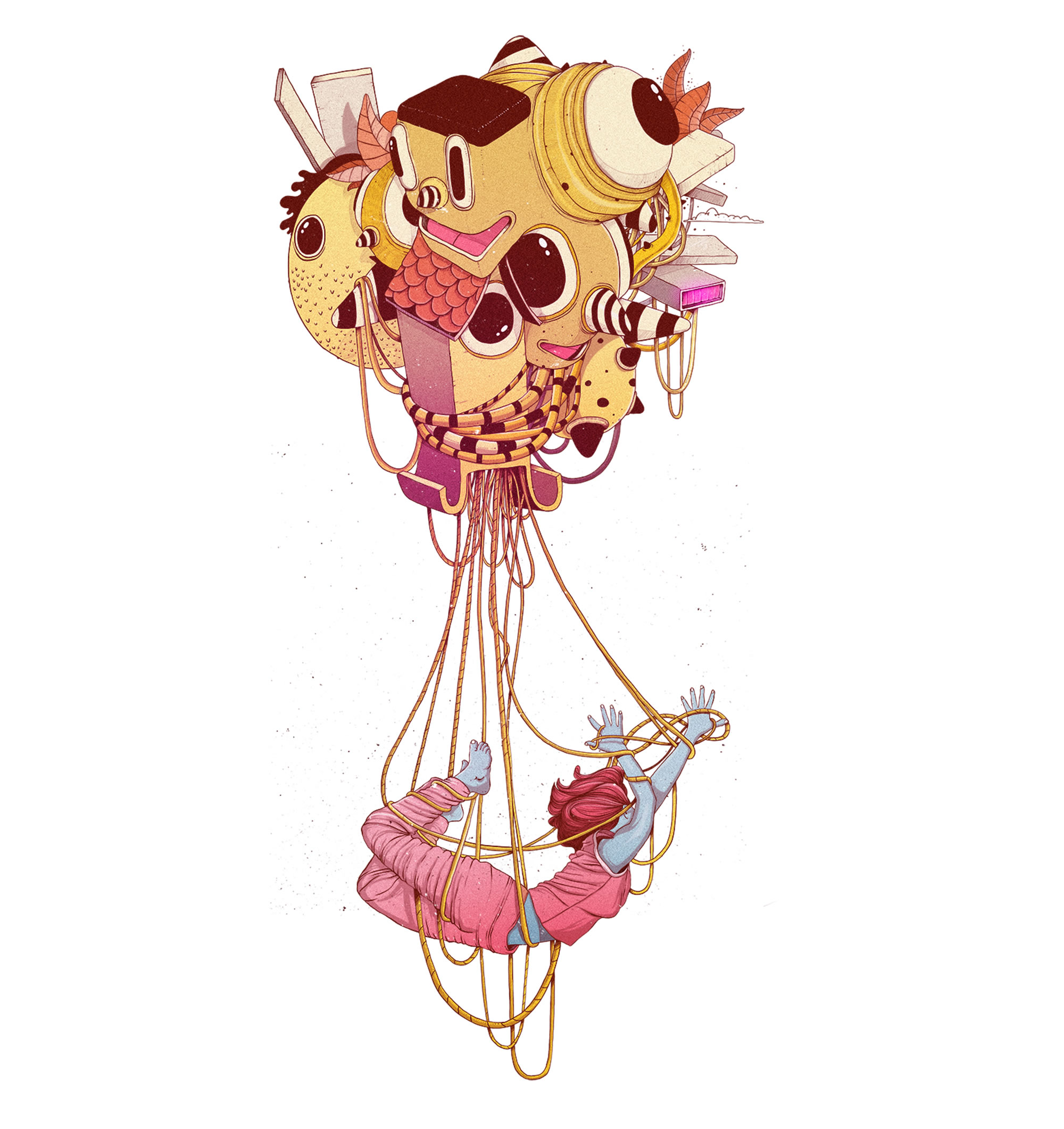 A piercing squeeze of the brain, the unbearable and unending pain. That migraine. Depicted by Oscar LLorens in a small number of Wacom drawn compositions of head exploding people with their cerebral matter formed from stacks of cartoon characters and hoarded objects. Such a nutso combination of things (hippopotamuses and yellow traffic cones); but once you know what the theme is, it does make sense visually.
LLorens, a Madrid-based illustrator, has given some dedication to the cram-everything-into-one drawing style—both made by the computer and by pencil/pen—which has appealed to the likes of many of his clients including Red Bull, Coca-Cola, Vodafone, and more.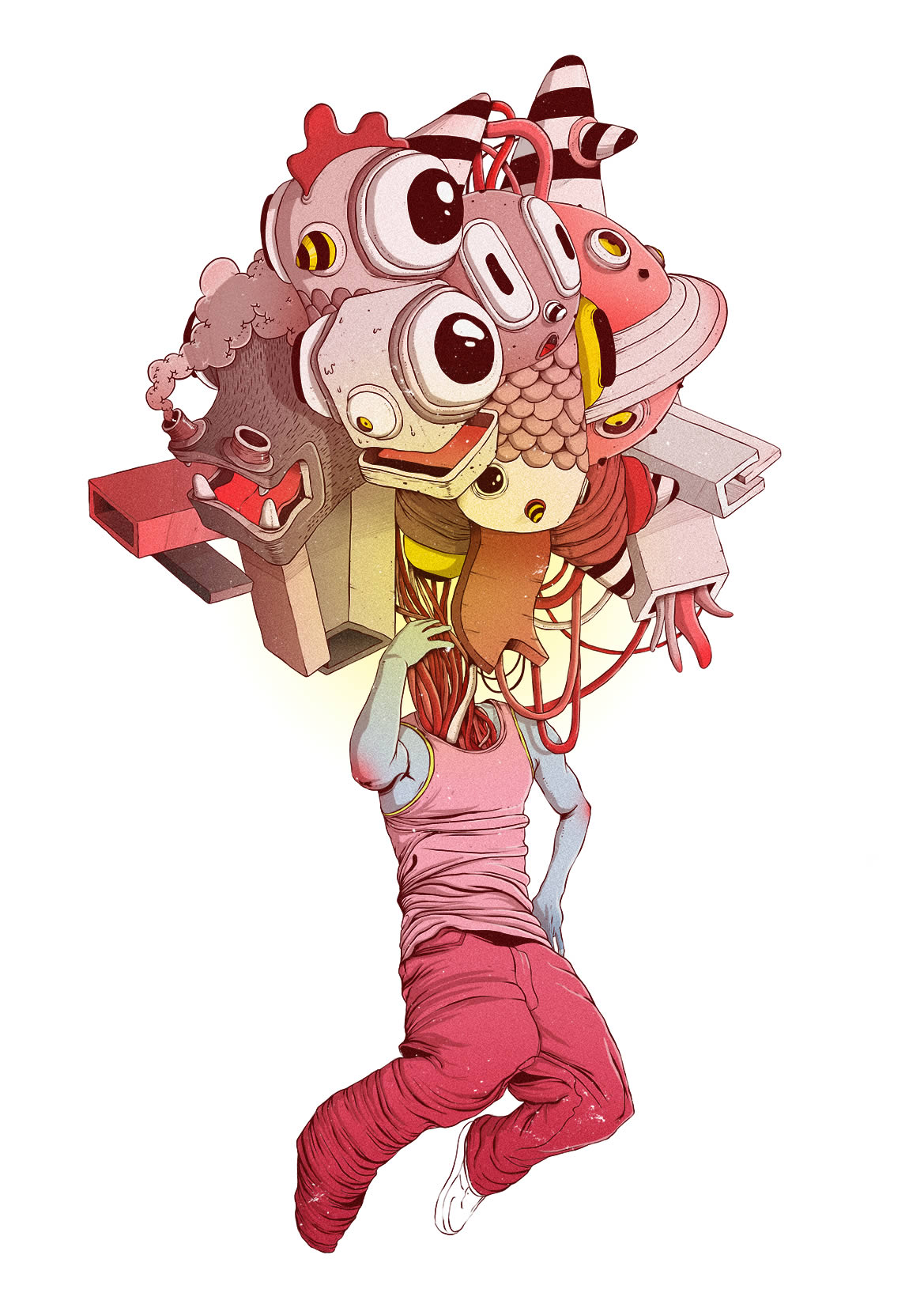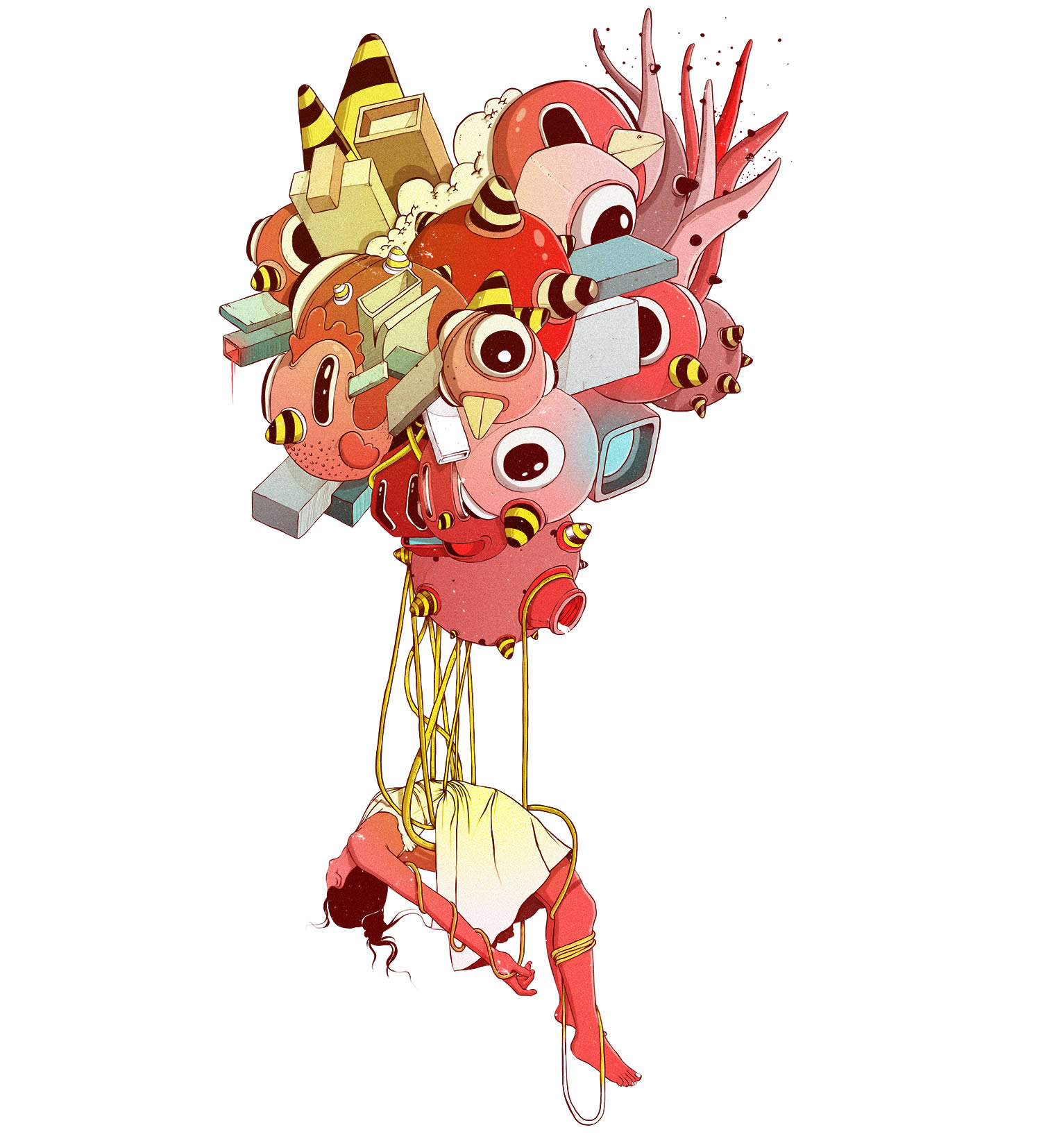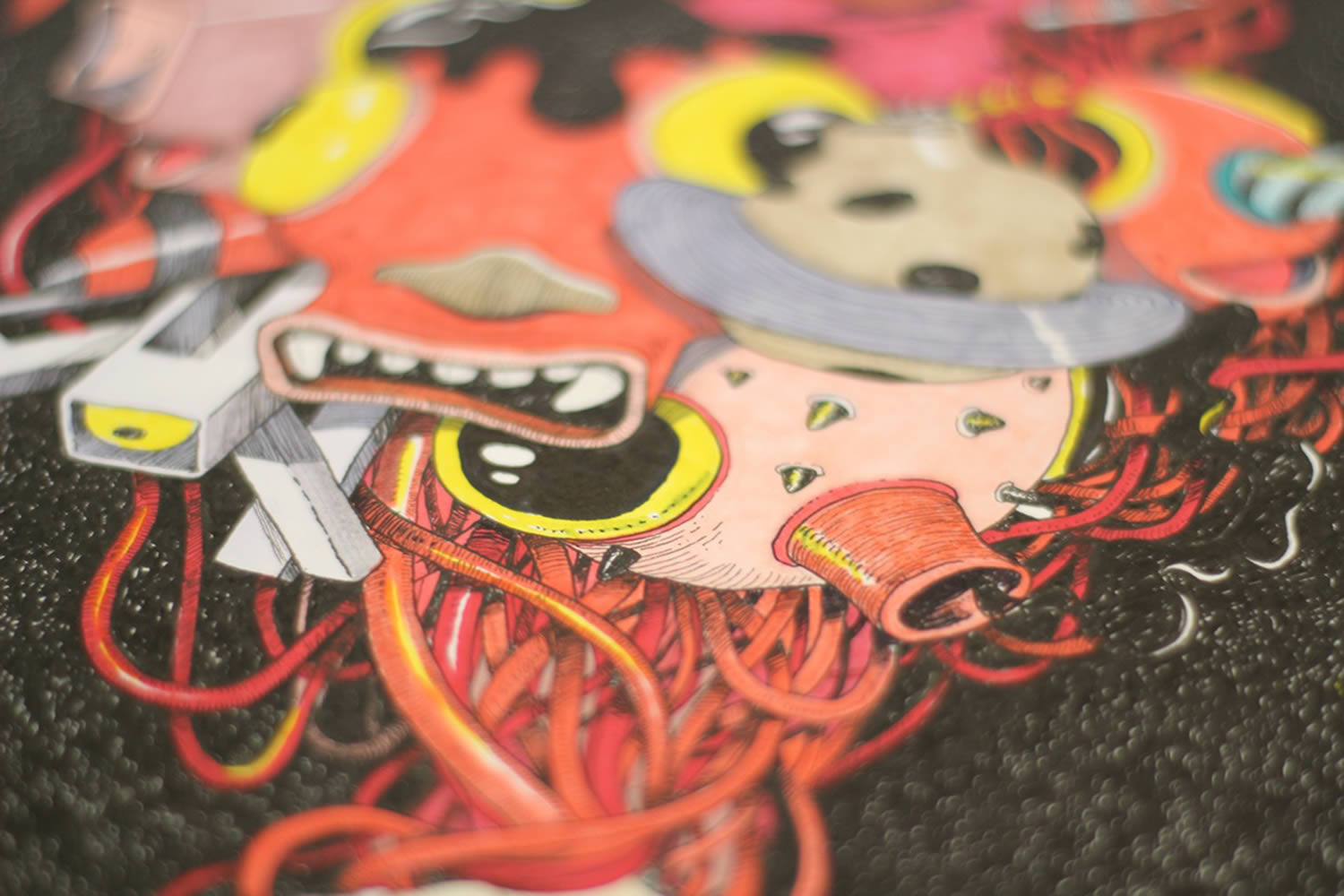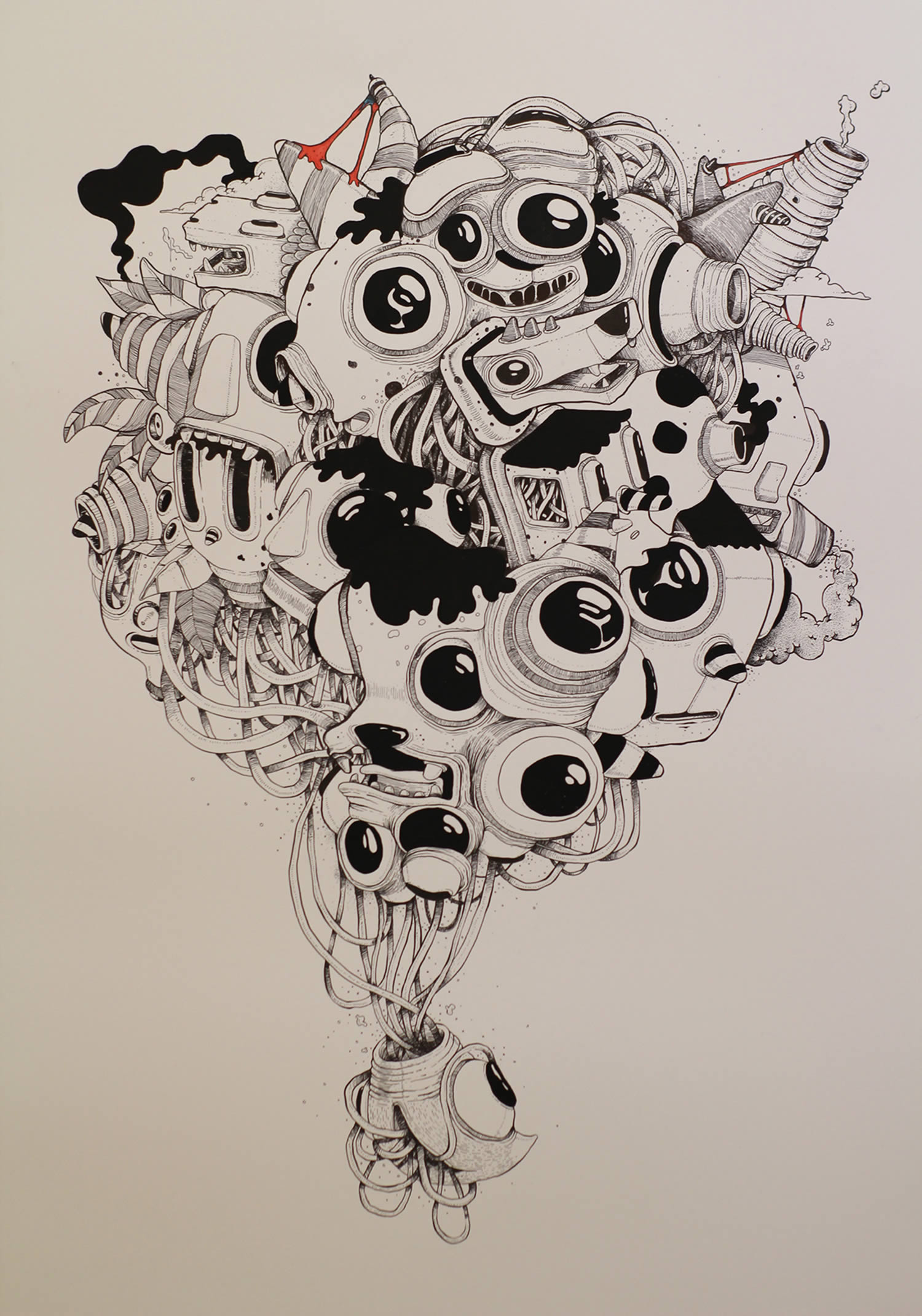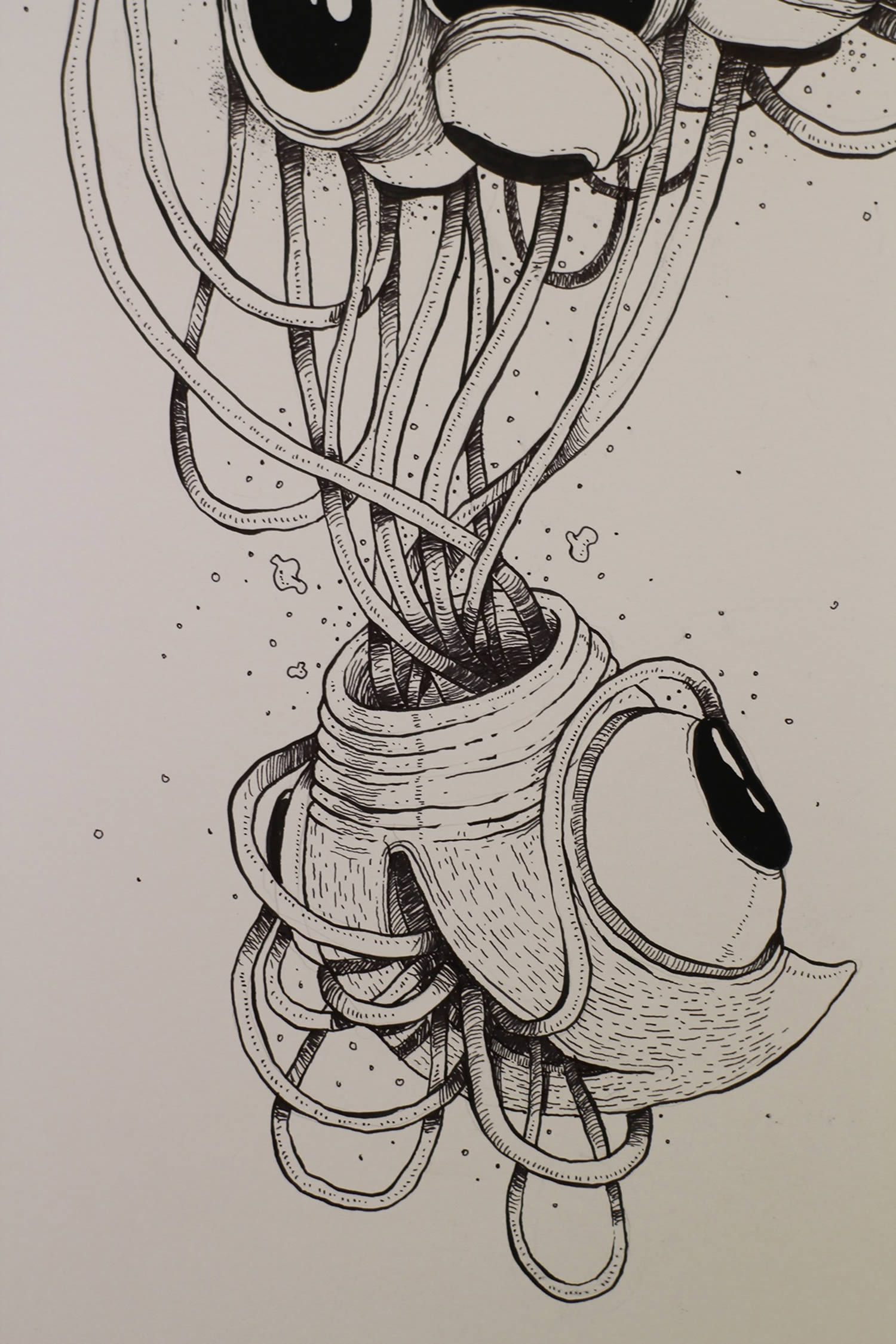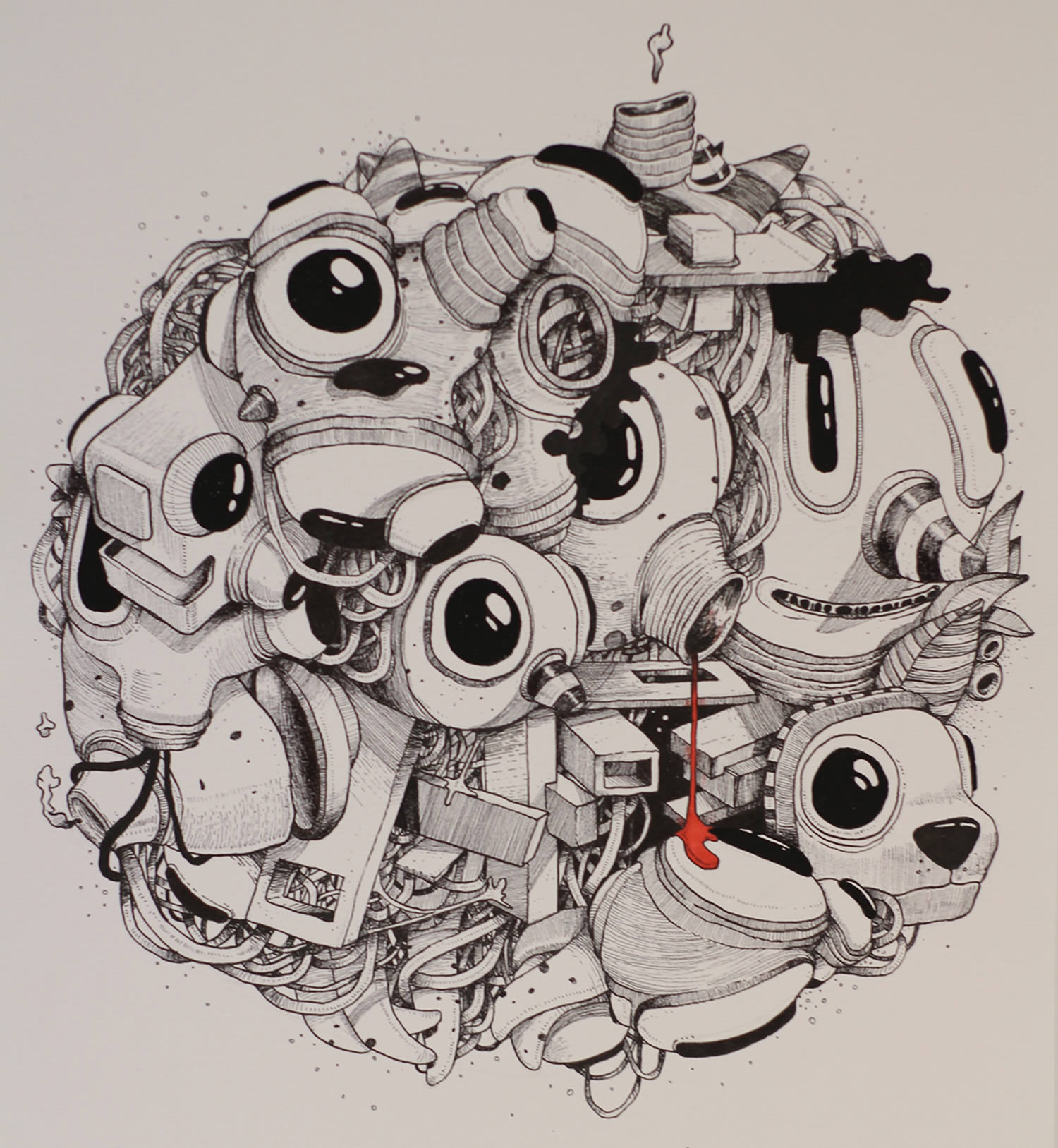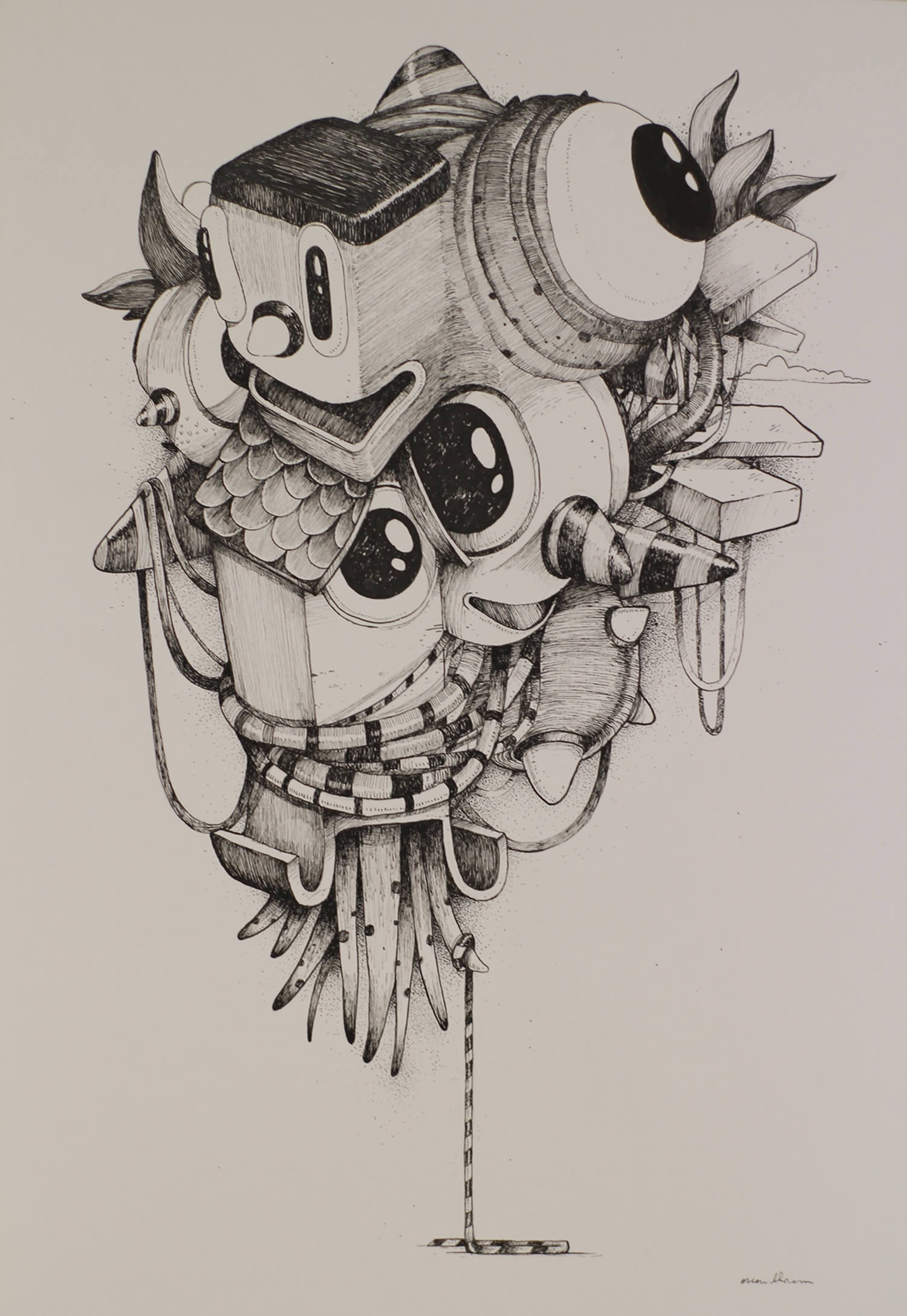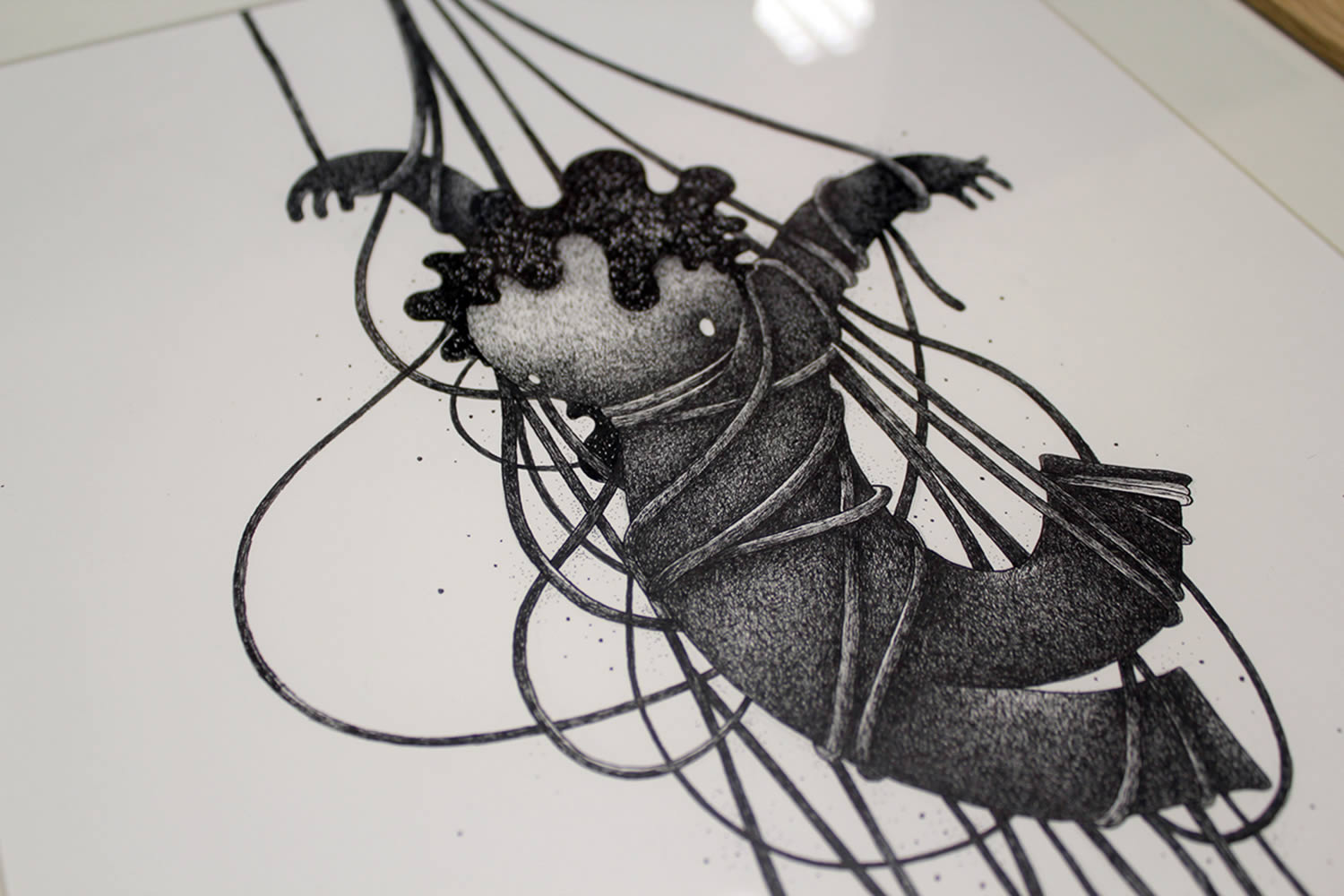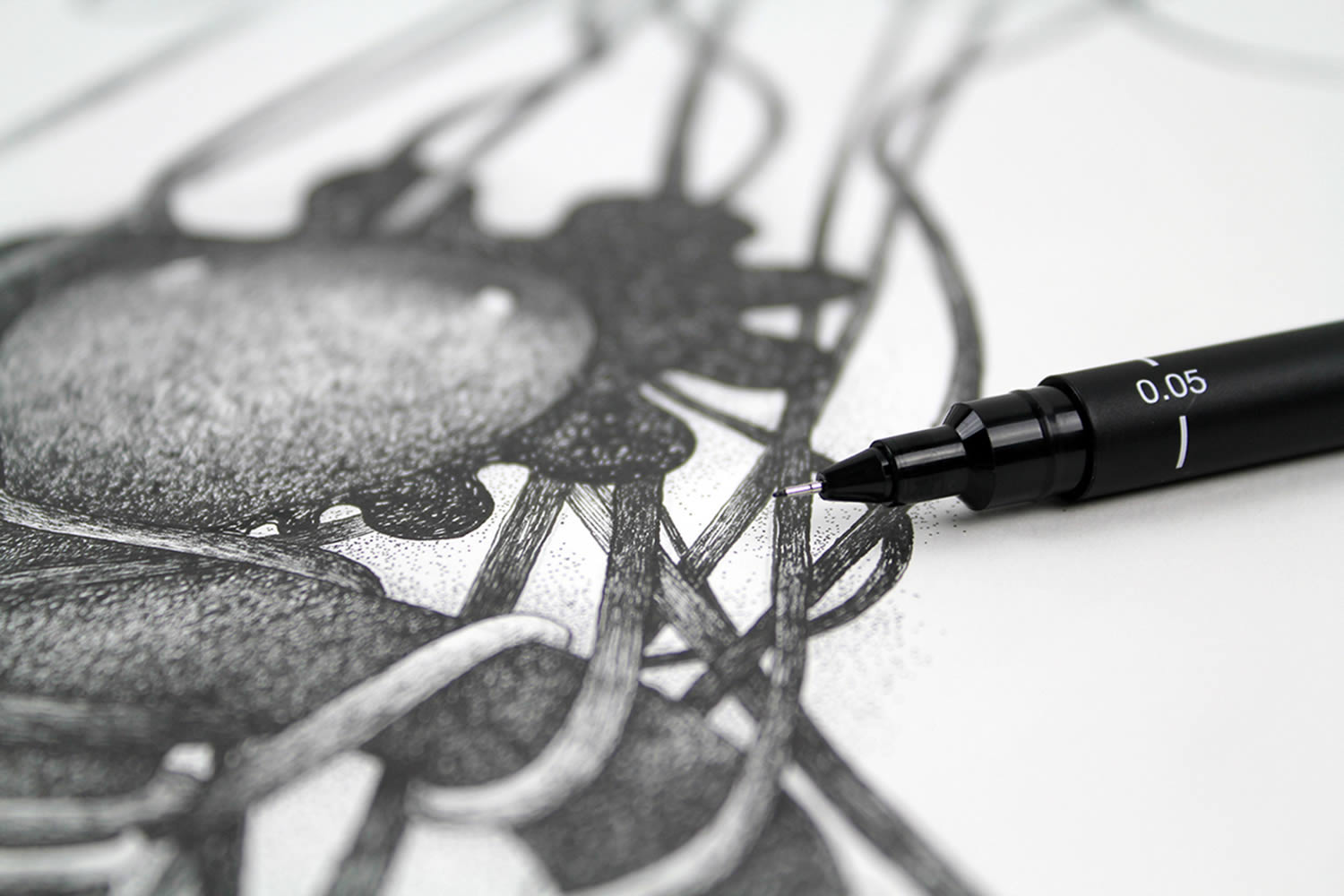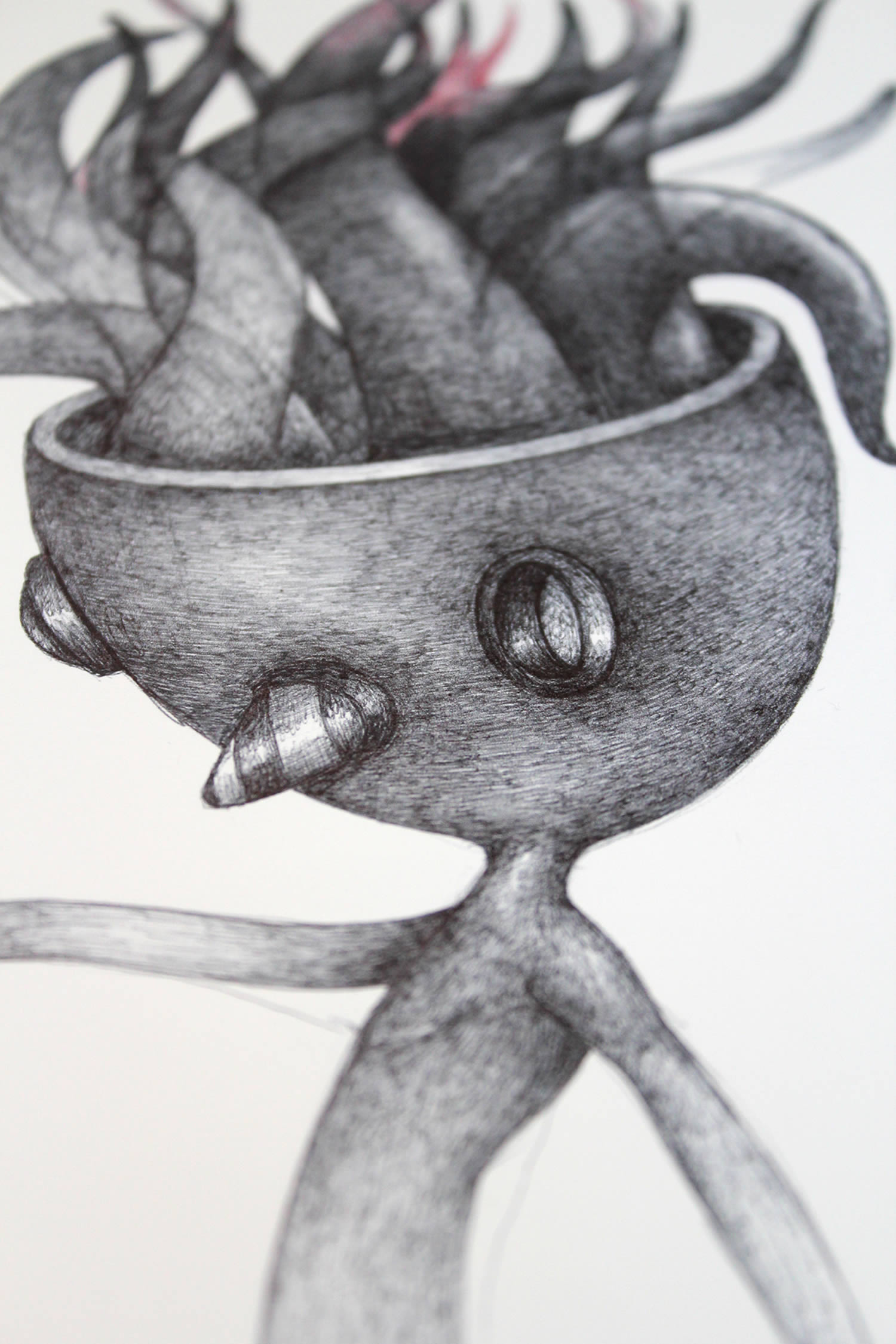 Images © Oscar LLorens.