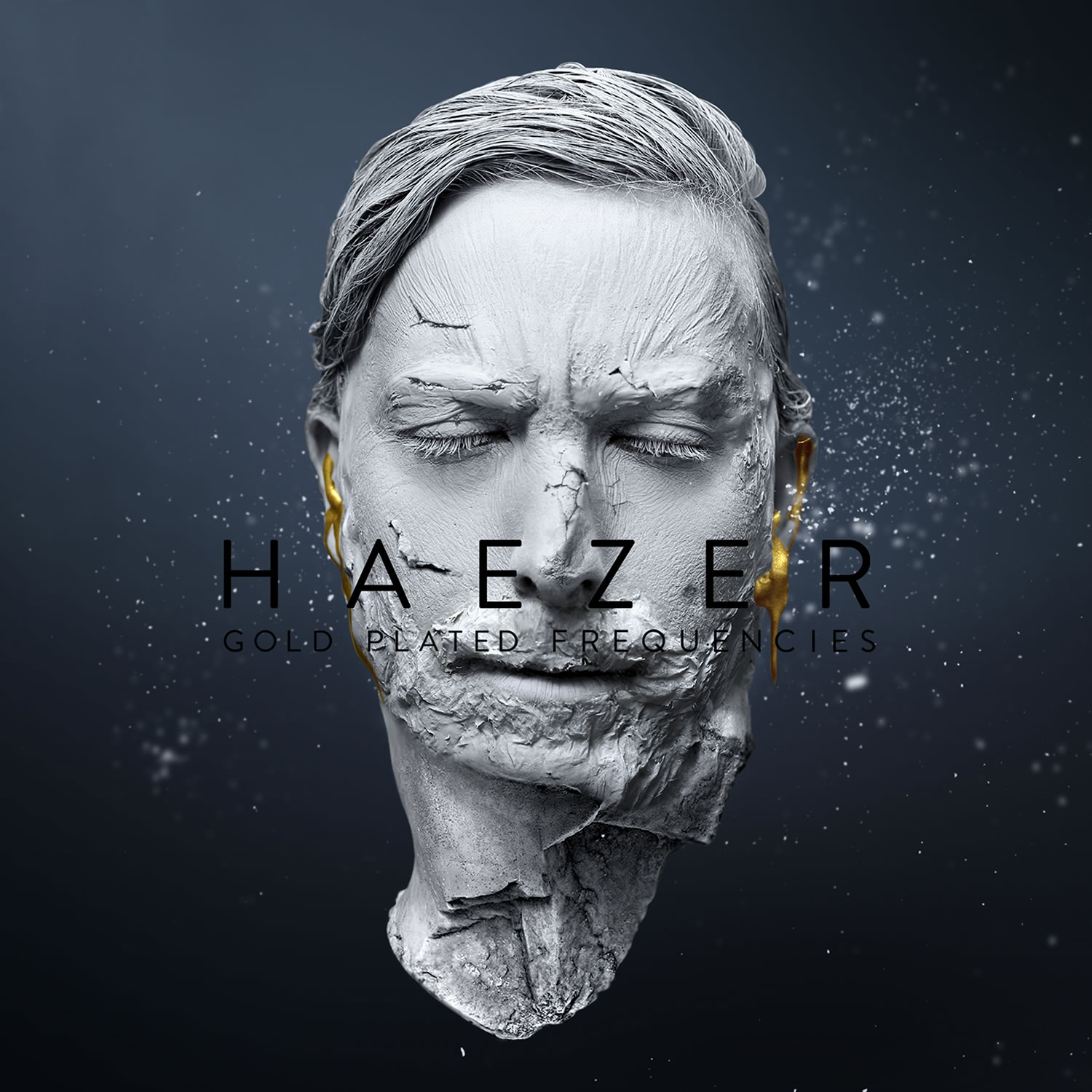 If you have been waiting for the results of the A' Design Award and Competition, the wait is now over. From 12,525 entries in 105 categories, the judges have chosen 750 winning projects (see here).
Our website Illusion has won a Platinum award for digital and broadcast media, another nod to all the hard work the team has put into this project. But of course other entrants have also spent much time and effort on their concepts and final designs, and I would like to share 10 awarded examples.
Top: The Haezer album cover by Chris Slabber.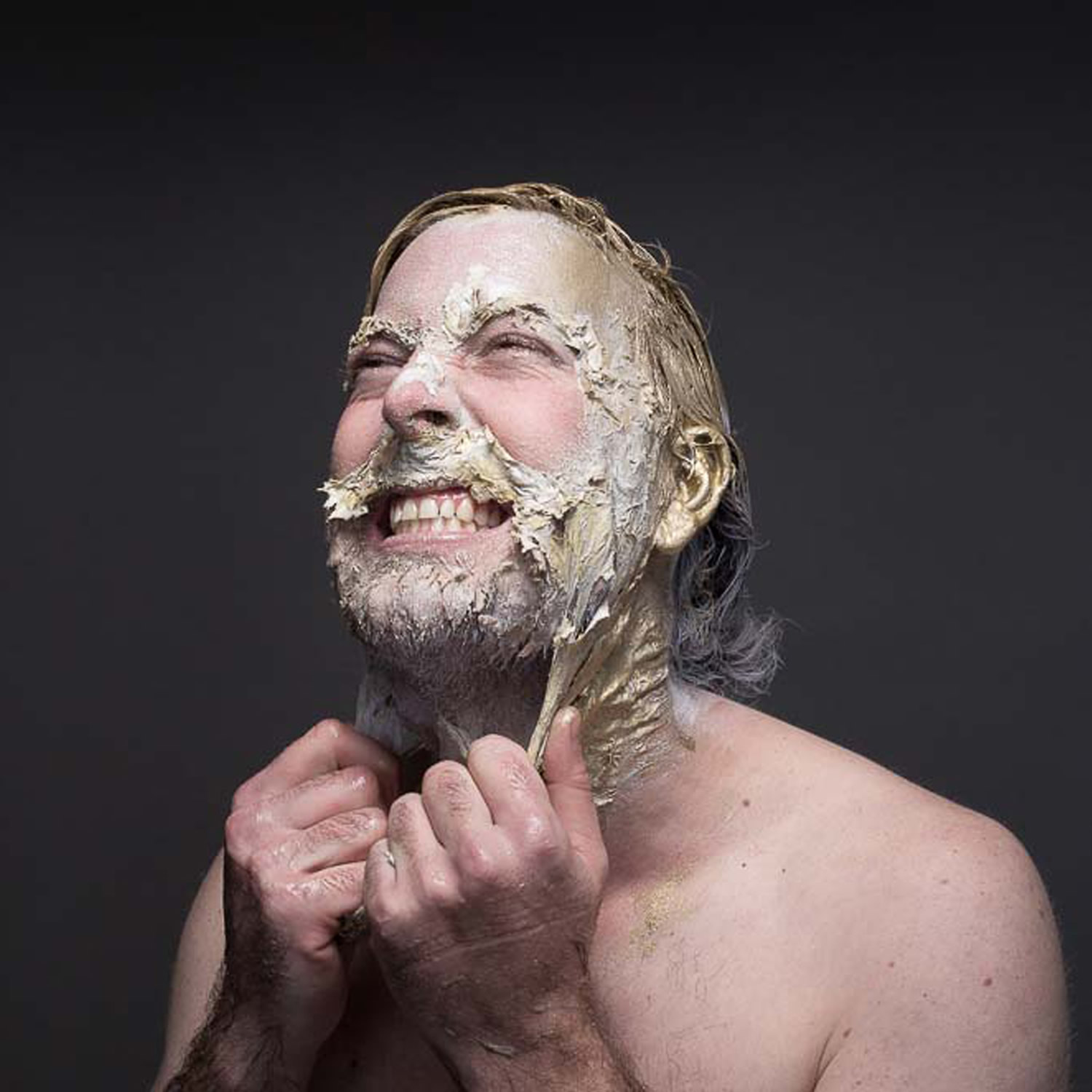 The model rips off his latex make-up during the Hazer album photo shoot.
Haezer Album Art
Chris Slabber designed this album cover for electronic music band Haezer. His goal was to illustrate frequencies in the human body that want to break through the skin. His inspiration was based on Classical sculptures.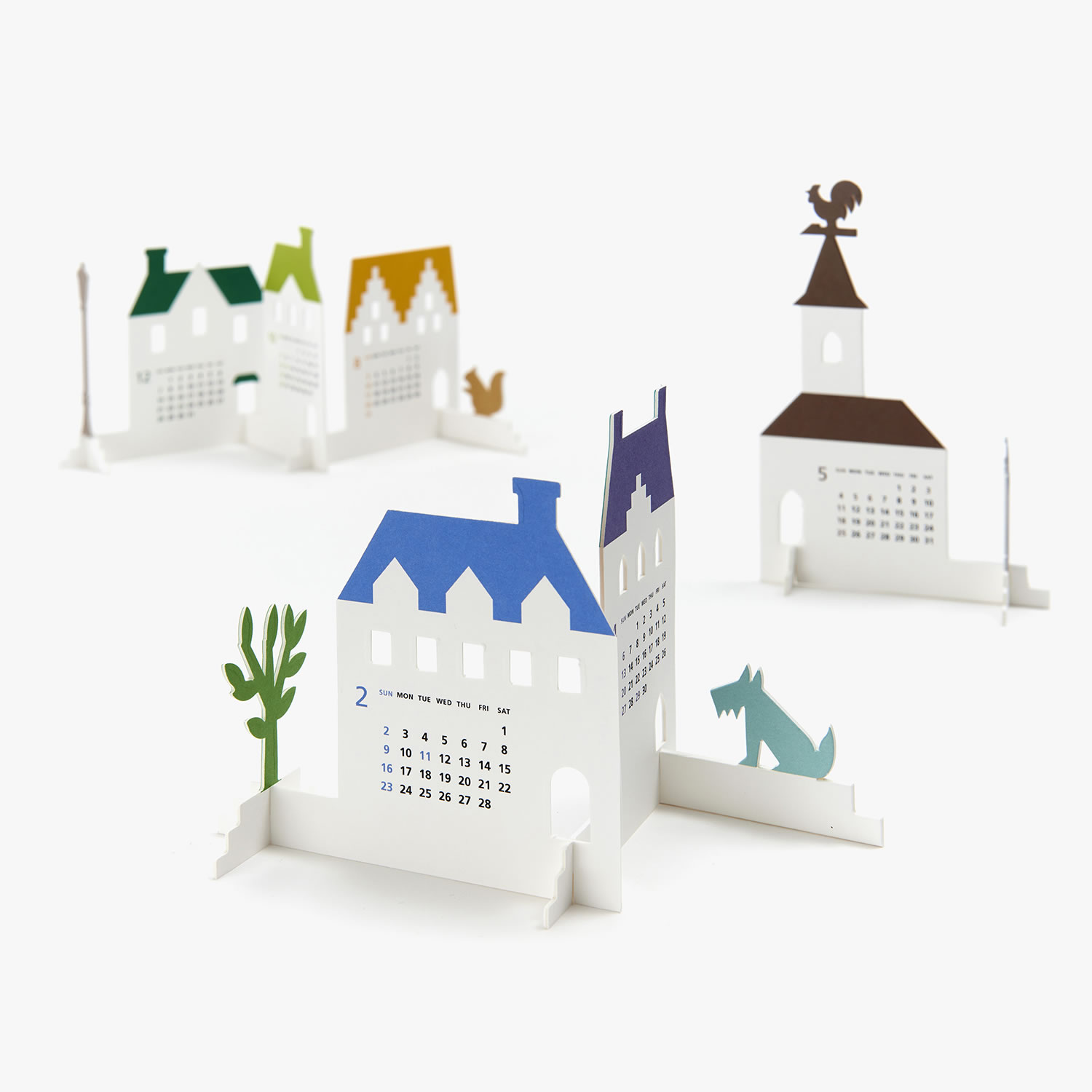 A beautifully simple calendar by Japanese designer Tamura.
2014 Town Calendar
It is difficult to get enough of Katsumi Tamura's cute paper calendars, he has done a number of them from animal to flower cutouts, and this year the "Town" is spot-on for a theme.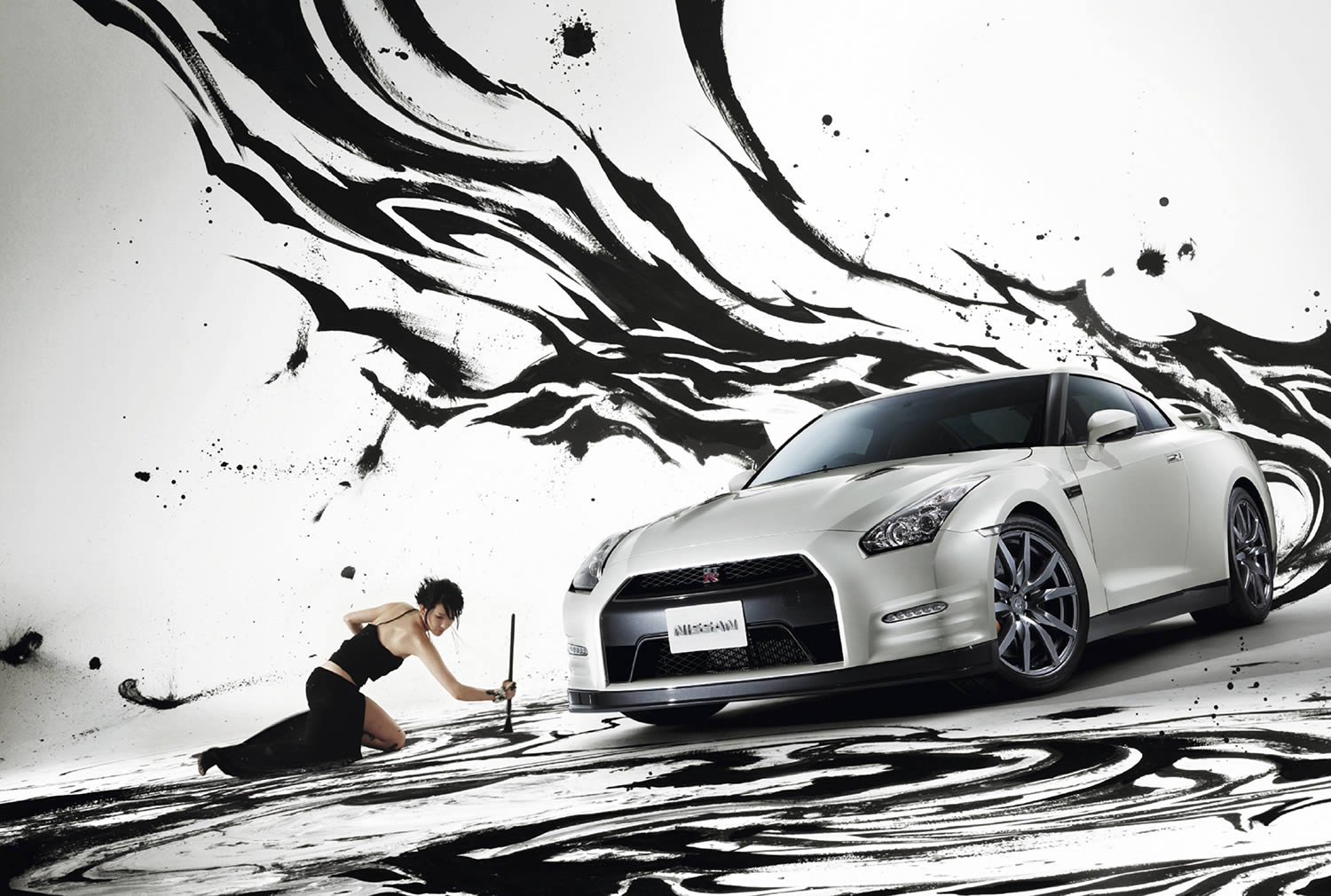 Artist Kanda is all about dancing and painting at the same time.
2013 Nissan Calendar
Every year Nissan creates a calendar revolving around the tagline: Excitement unlike any other. This time they collaborated with artist Saori Kanda who expressively painted on the backdrop curtain and floor of the studio. The photos of her performance art were composed on Calendar pages by E-Graphics Communications.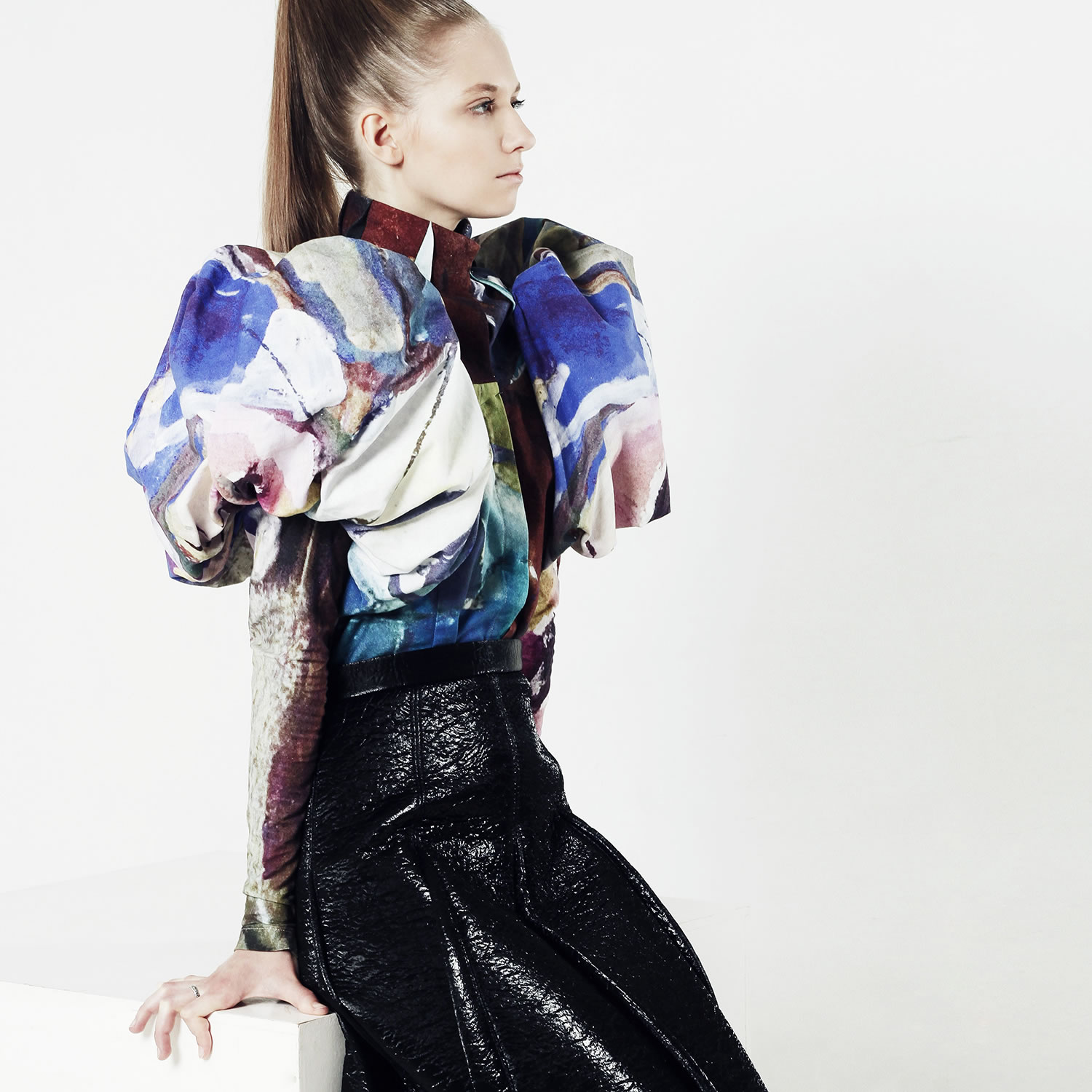 Painting studies were made for this collection inspired by a Russian fable, "Hostess of the Copper Mountain."
The Hostess Fashion Collection
Apparel designer Daria Zhiliaeva wanted her womenswear line to have an androgynous appearance with forms influenced from miner uniforms and Russian national costumes. There are 23 other garments, but the one shown here is the most interesting of all.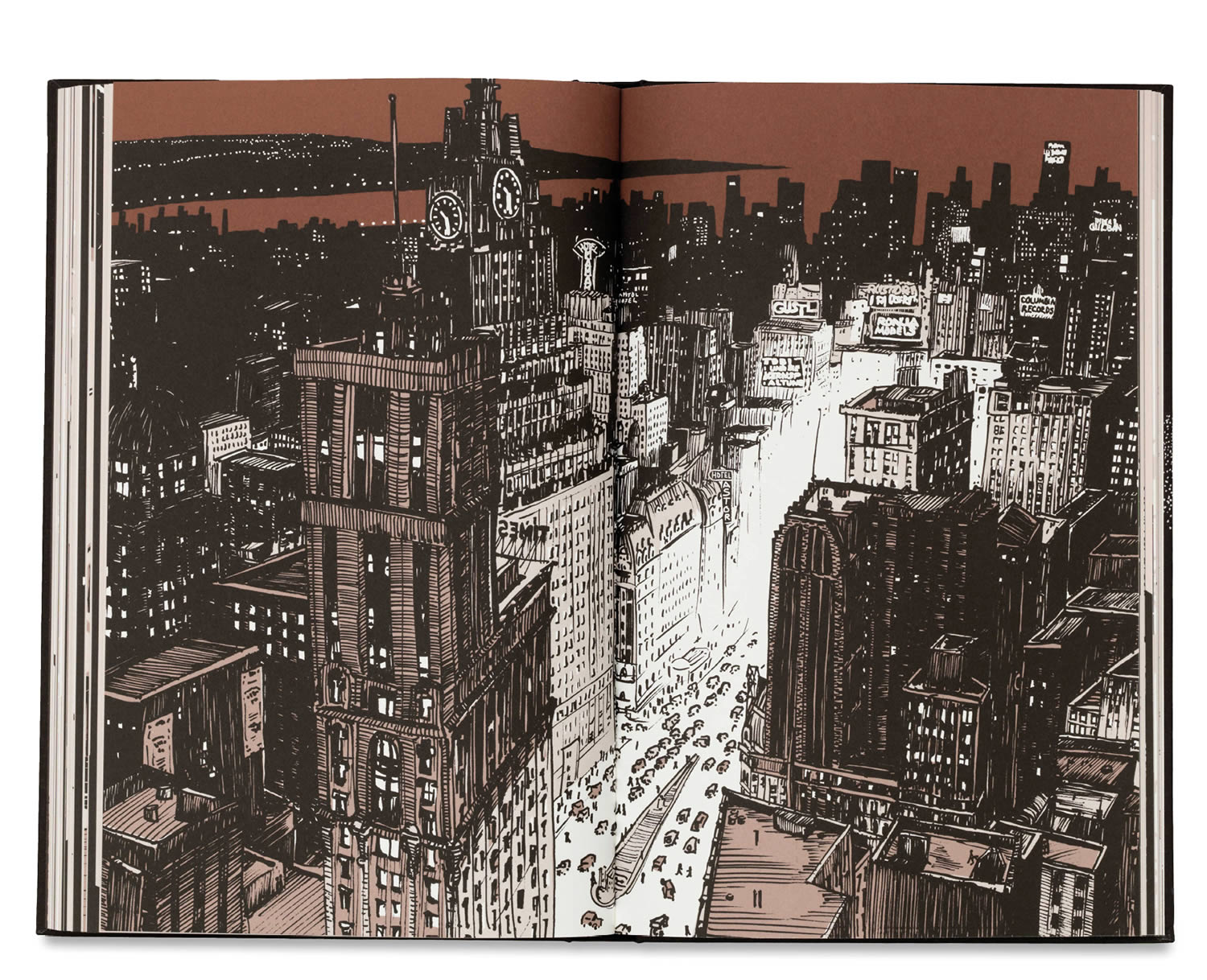 One of the many pen drawings by Nippoldt for his elegantly composed hardcover book.
The Jazz Book
Robert Nippoldt loves music, drawing, typography and infographics, so he decided to unite his passions and make a book. It took him about two years to fully illustrate this publication which is about the early days of Jazz in New York.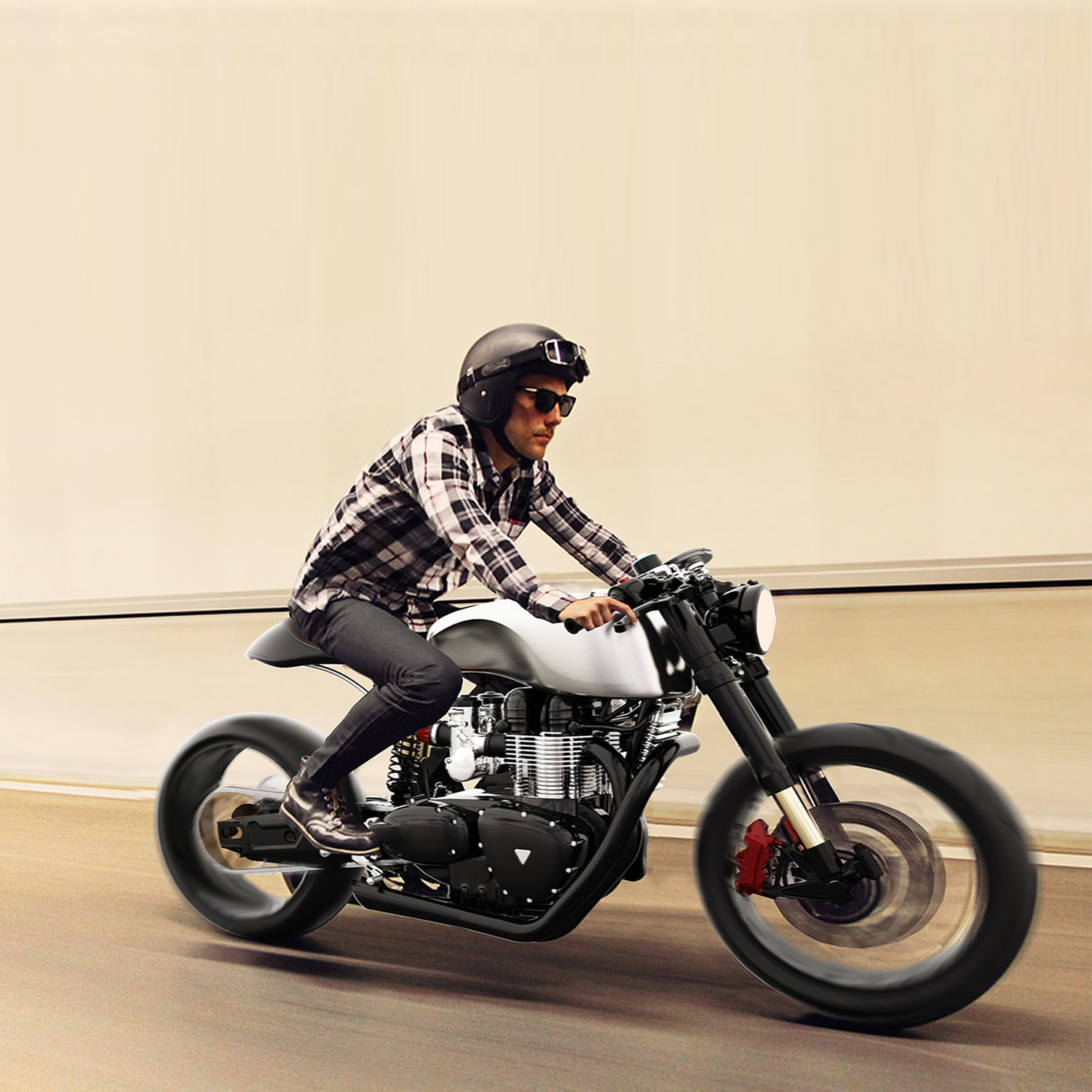 A two-wheeler that combines new technology with past era styling.
The Black Shadow Motocycle
Designed by Mark Norton Menendez, the Hydrogen-Electric Hybrid Motorcycle is a revival of vintage bikes, but, with an environmentally friendly motor. It was built with quality in mind, for example to make the tank and seat the aluminum was handcrafted like in the old days.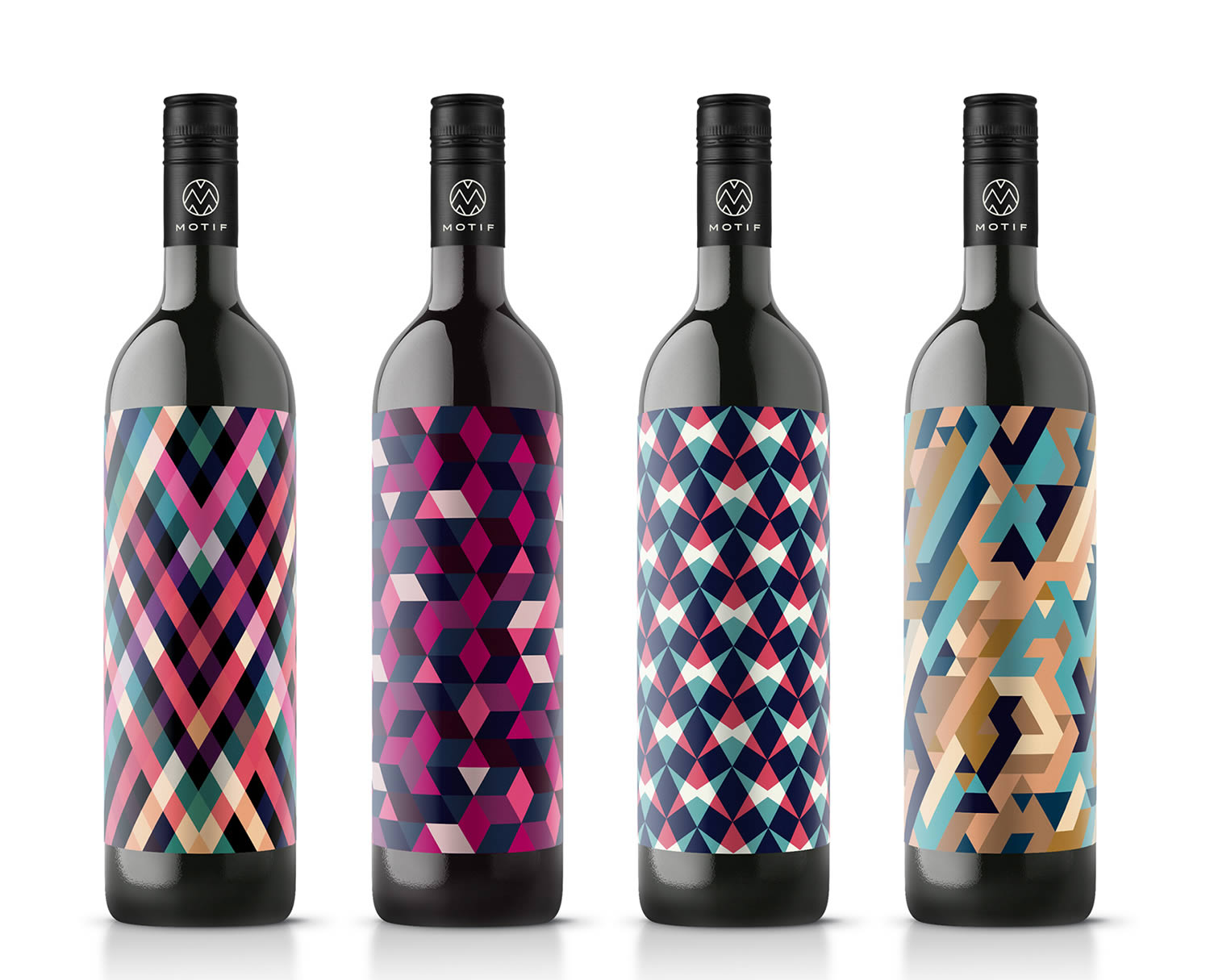 These visually appealing bottles are directed to a modern, open-minded clientele.
Motif Wine
Instead of placing the brand name on the labels, En Garde preferred using different patterns to identify six different wines. From semi-sweet to full-bodied, each geometric motif hints the taste of the wine to the consumer.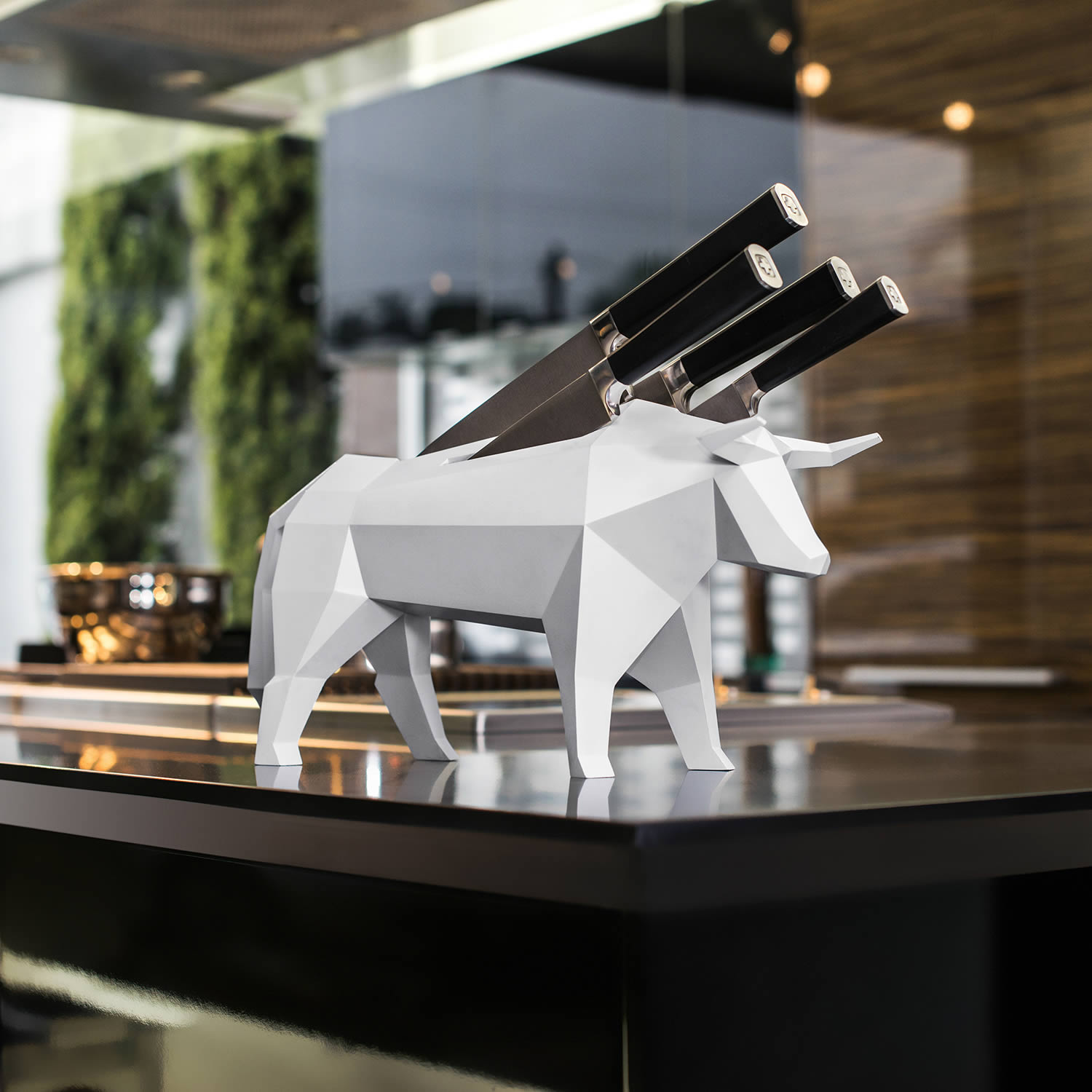 A great use of geometric shapes to form a minimalistic looking bull. Olé!
The Bullfighting Knife Holder
Originally titled "Only Right Here" (Solo Aqui Tienes Derecho) is a kitchen item that isn't suited for everyone. It was inspired by traditional bullfighting events that have entertained people throughout centuries in Spain, Portugal, Mexico and beyond. Designer Alan Saga created this product with focus on how mentalities have changed in regard to animal rights in the last two decades, and cultural activities like these may one day be extinct.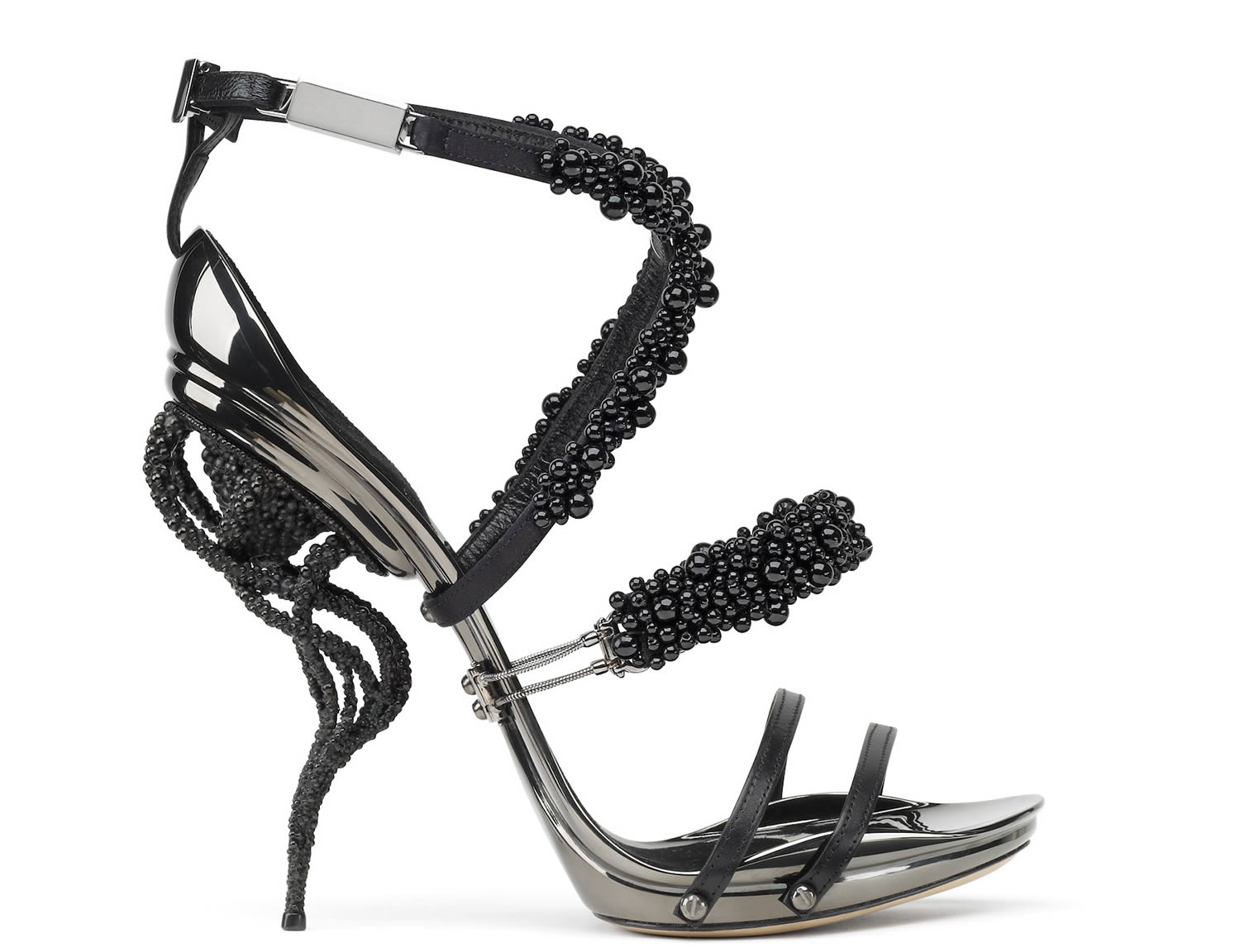 It looks almost like 3D fractal art, certainly an intriguing strappy heel.
The Conspiracy Sandal
Gianluca Tamburini's stunning collection for Conspiracy footwear expresses luxury and style. Customization is also another characteristic, as women are able to buy add-ons to change the look of the sandal for each outing. Not all stilettos are works of art, but these are quite something!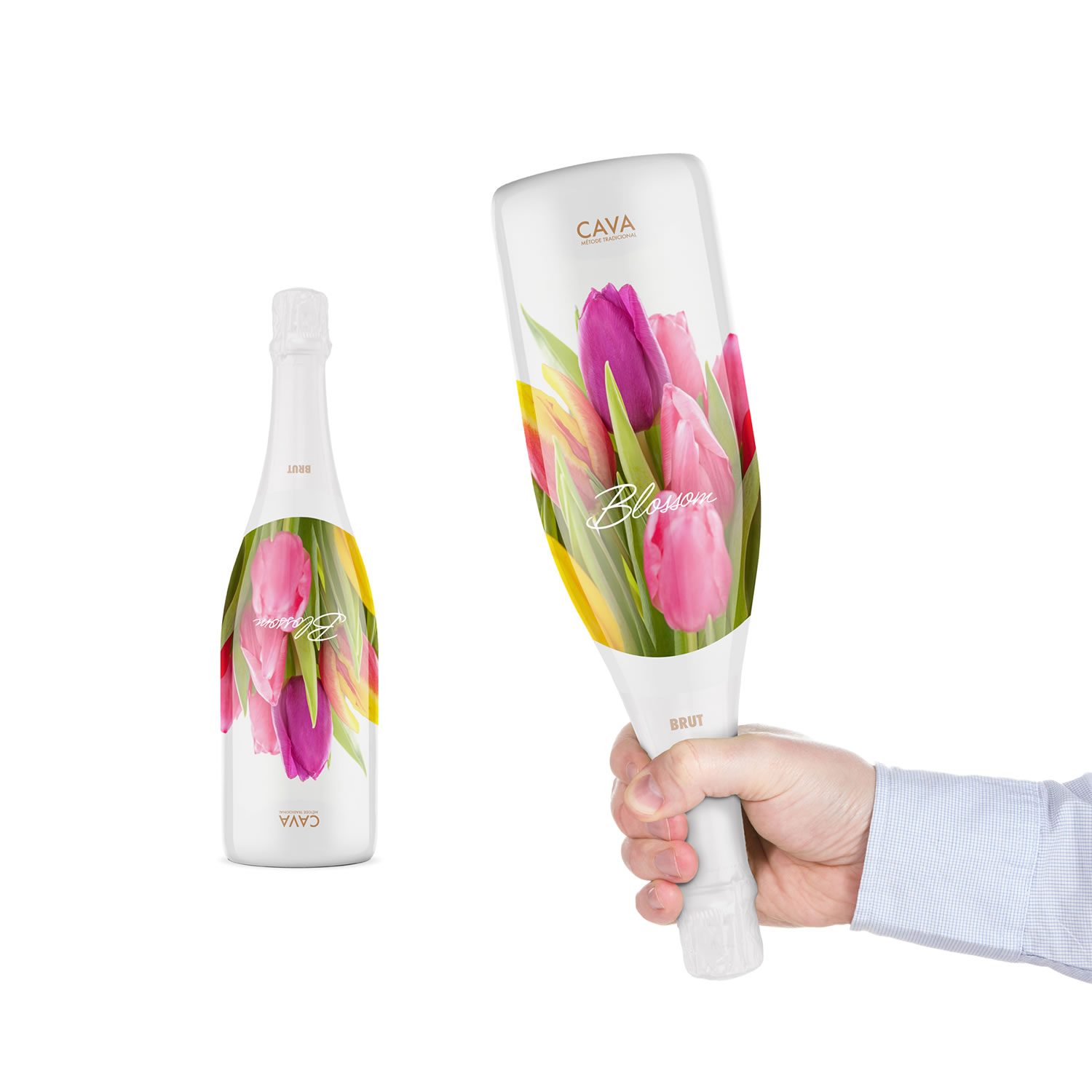 Often the best ideas are clear and simple.
Blossom Cava Wine Bottle
Making a packaging design interactive is not always easy, but Packlab was able to give a twist to Cava's sparkling wine bottle so that you have more to give to a special someone. It is a light and feel-good visual that will contribute to a sellable product.
If you want to participate in the next A' Design competition, get an early bird discount on April 27 – 30, 2014.
All images courtesy of A' Design Award and Competition. 
Copyright respective designers and artists.