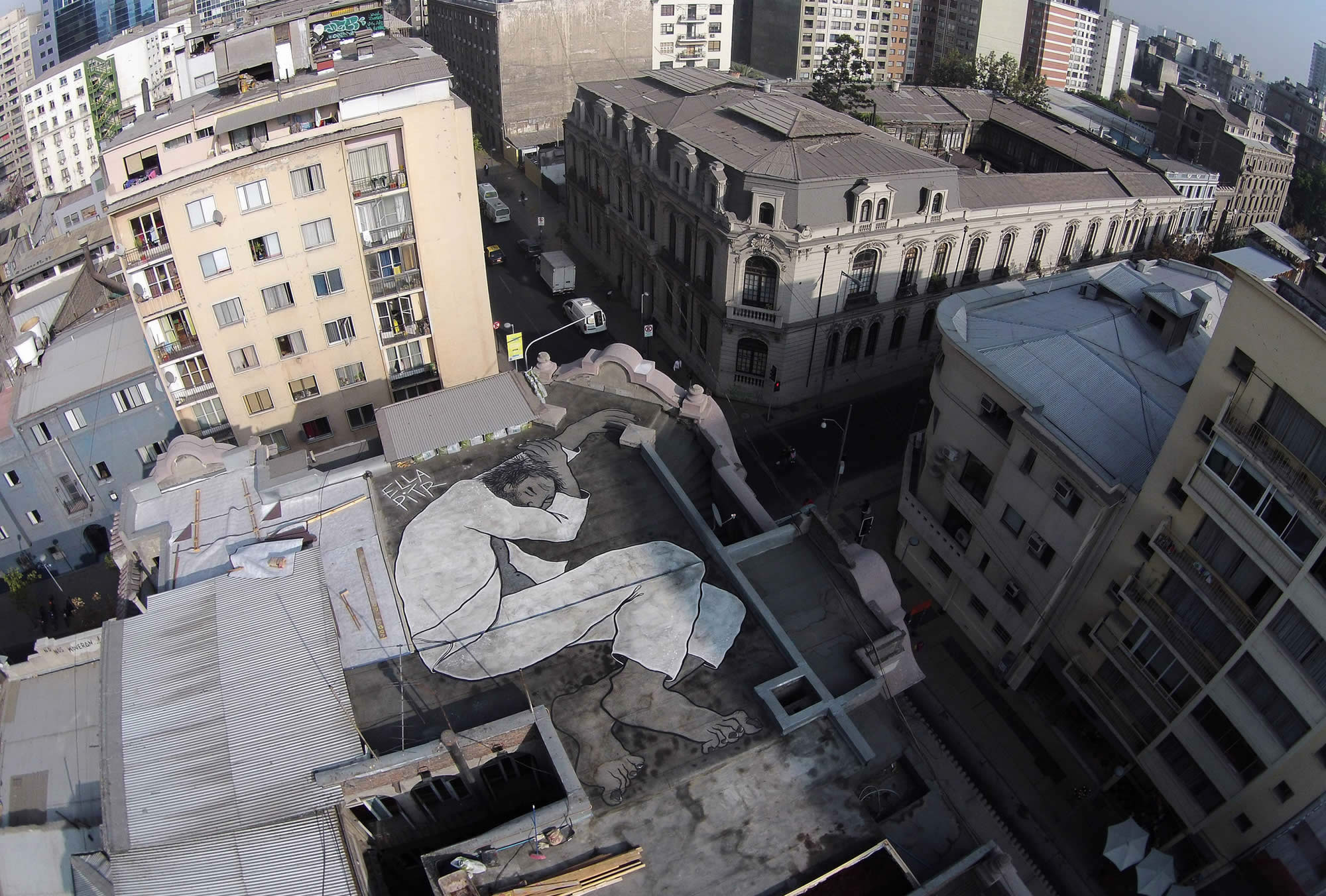 Known as "Les Papiers Peintres" (Paper Painters), Ella and Pitr from France seem like they've partnered with a higher entity to illustrate these massive characters on top of buildings. The artists have been busy painting rooftops in their home country as well as in Portugal, Italy and Canada. They often use a gallon sprayer for much of their large-scale imagery (see here).
In addition, the French duo have begun exploring anamorphic art, it still seems like in an embryo phase but something to keep an eye on in the future.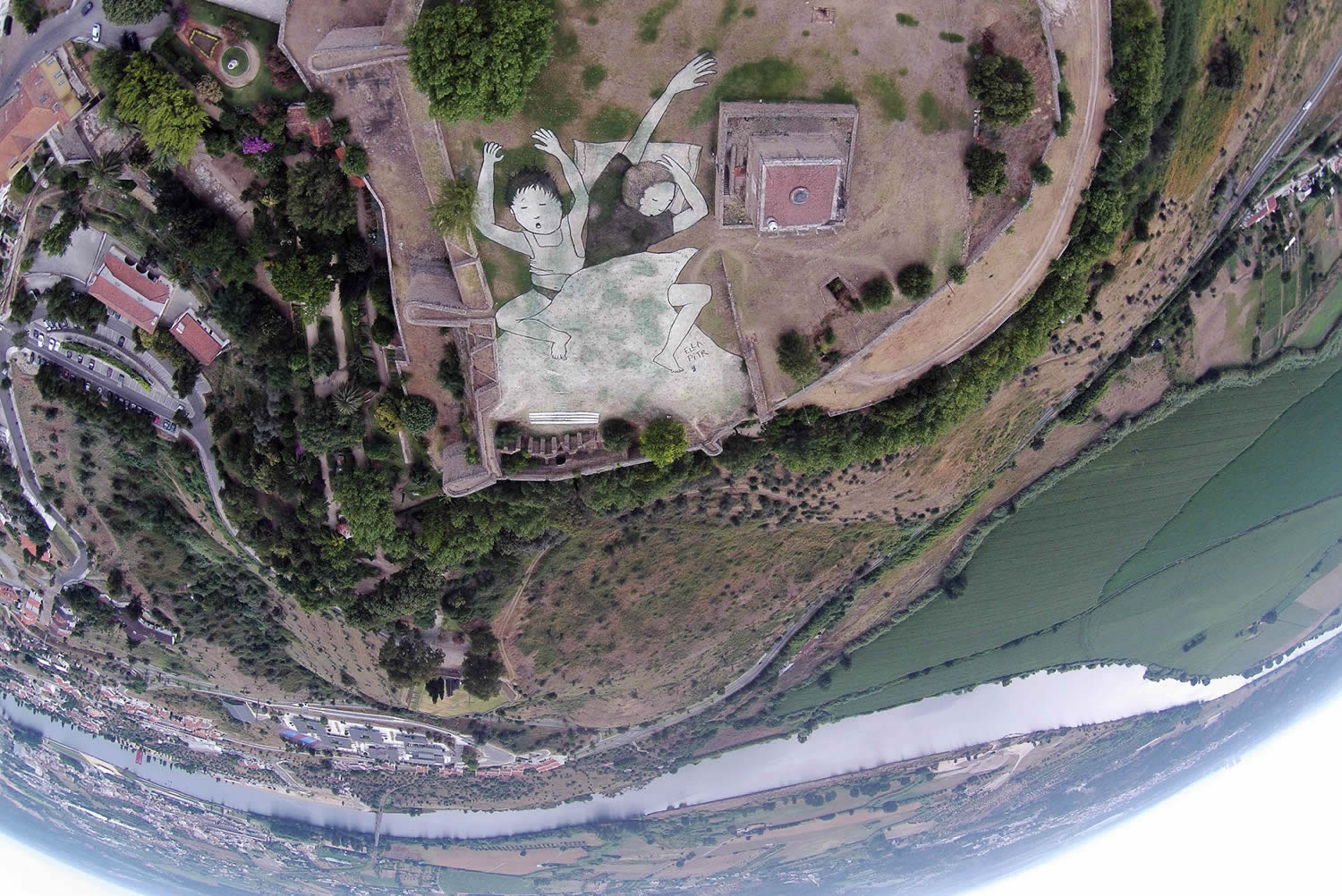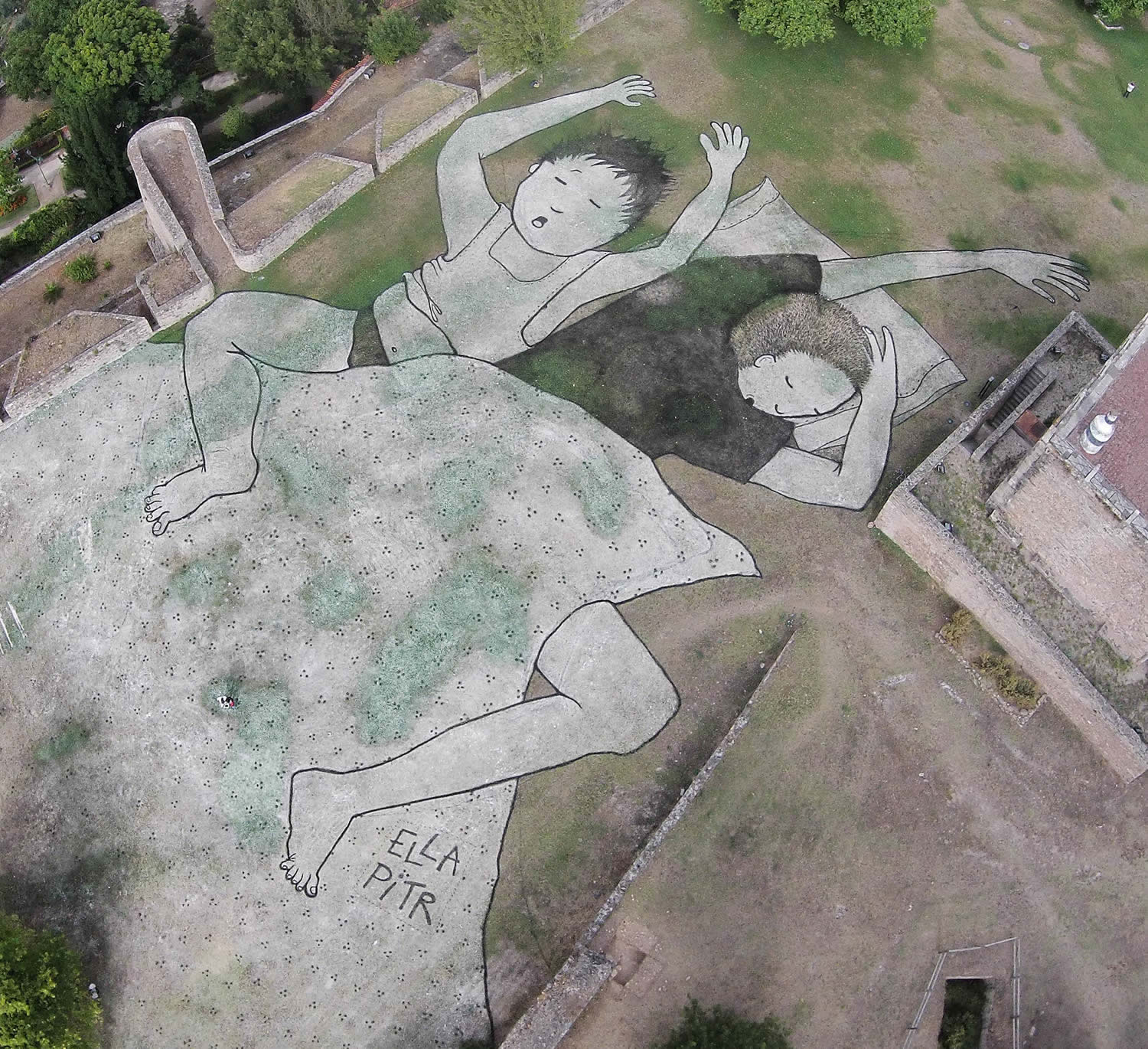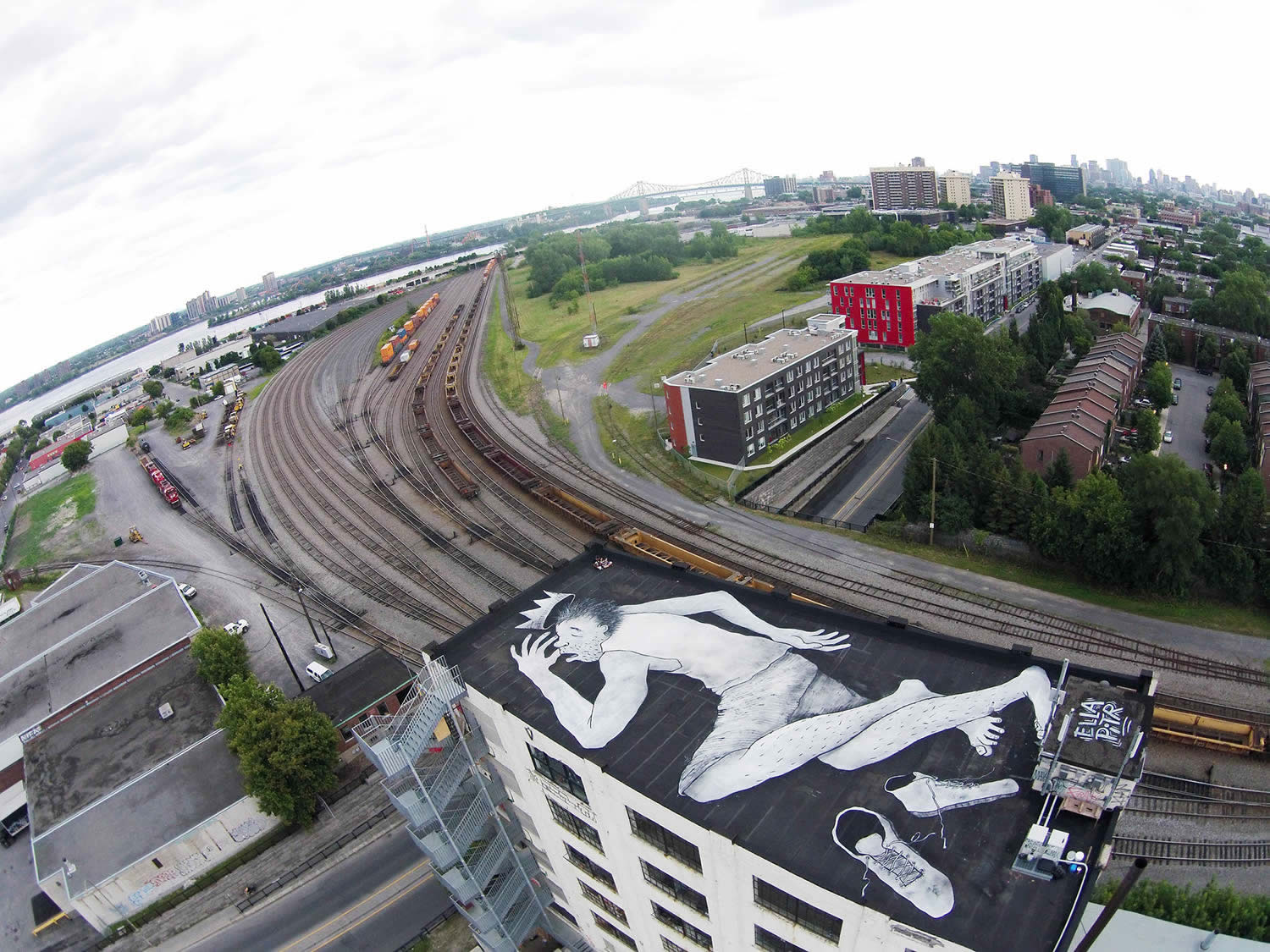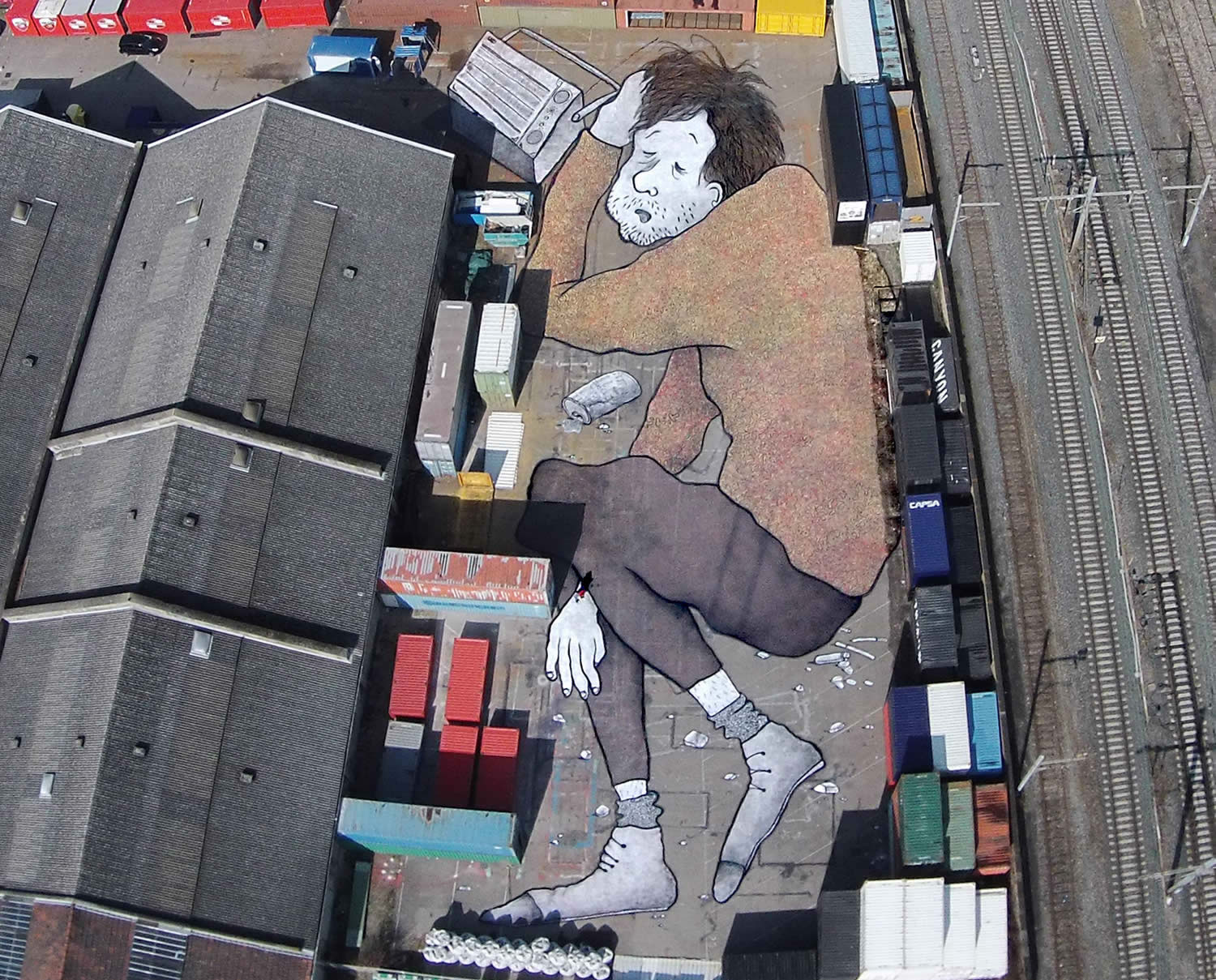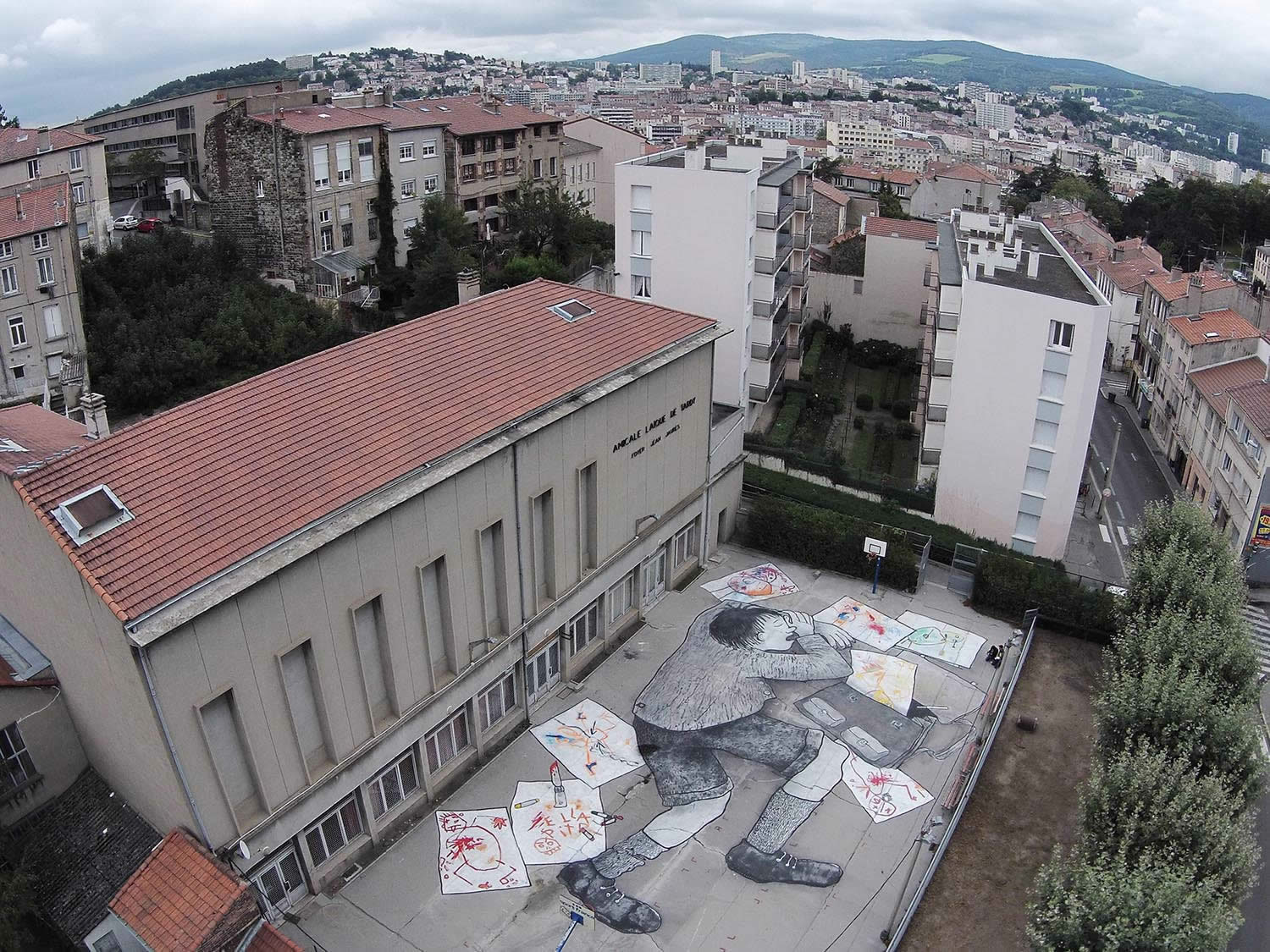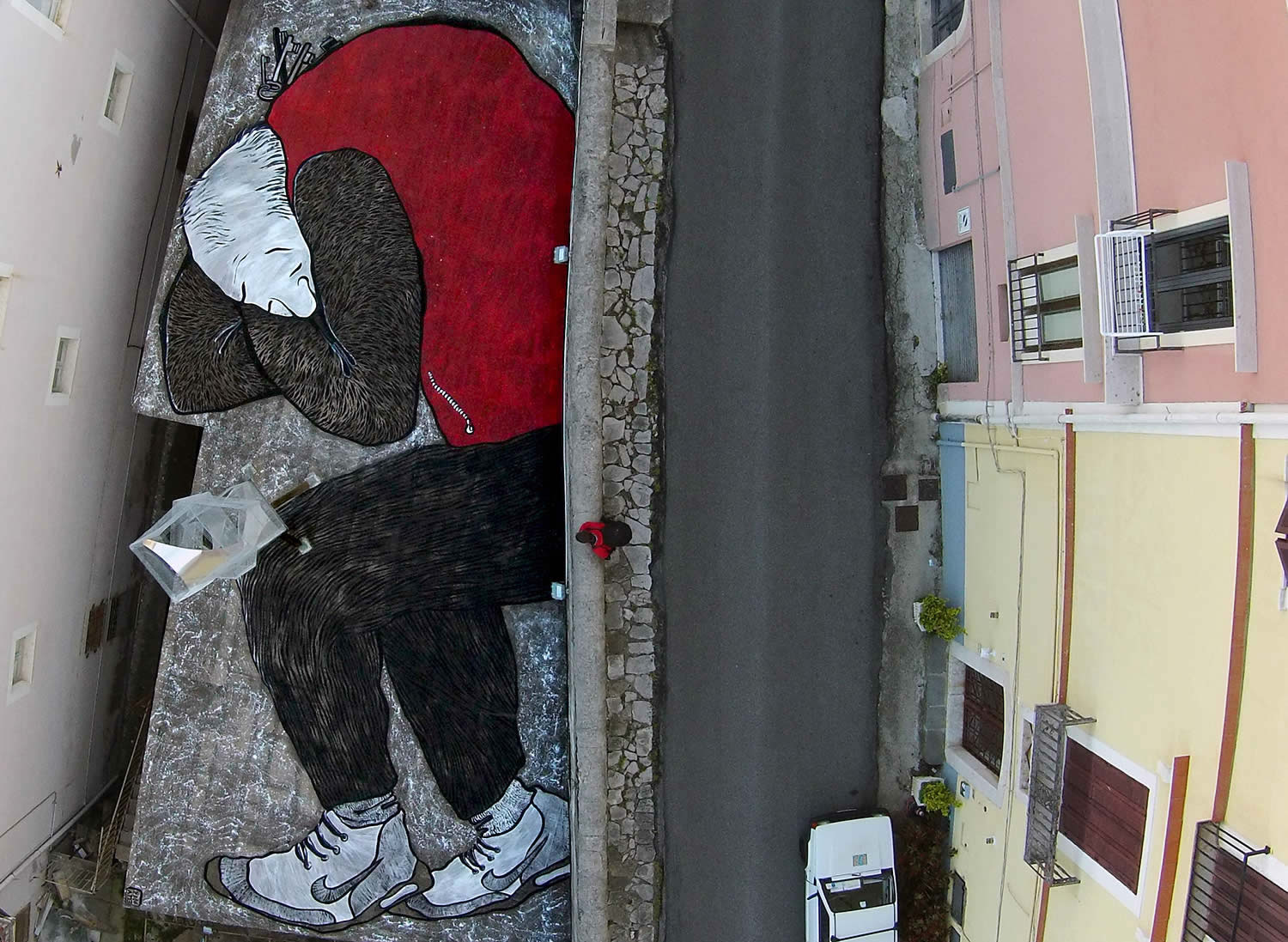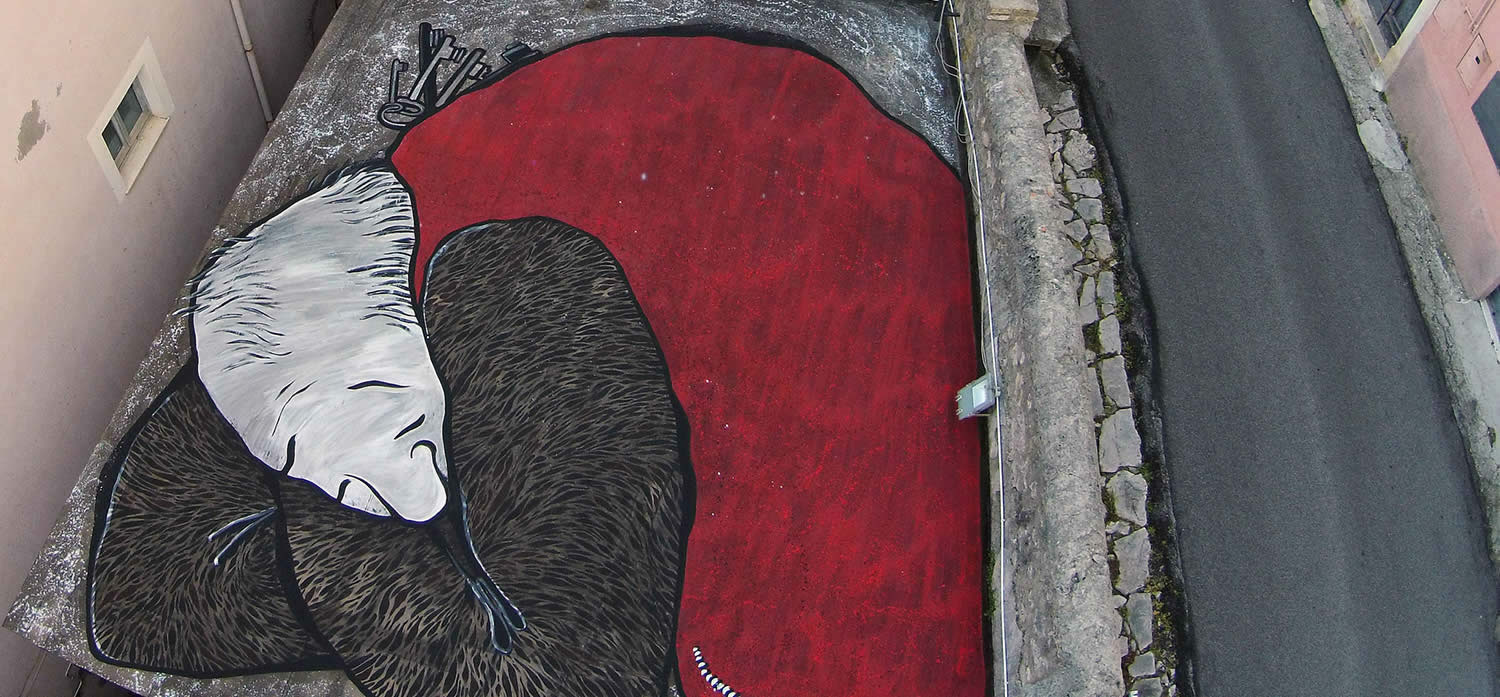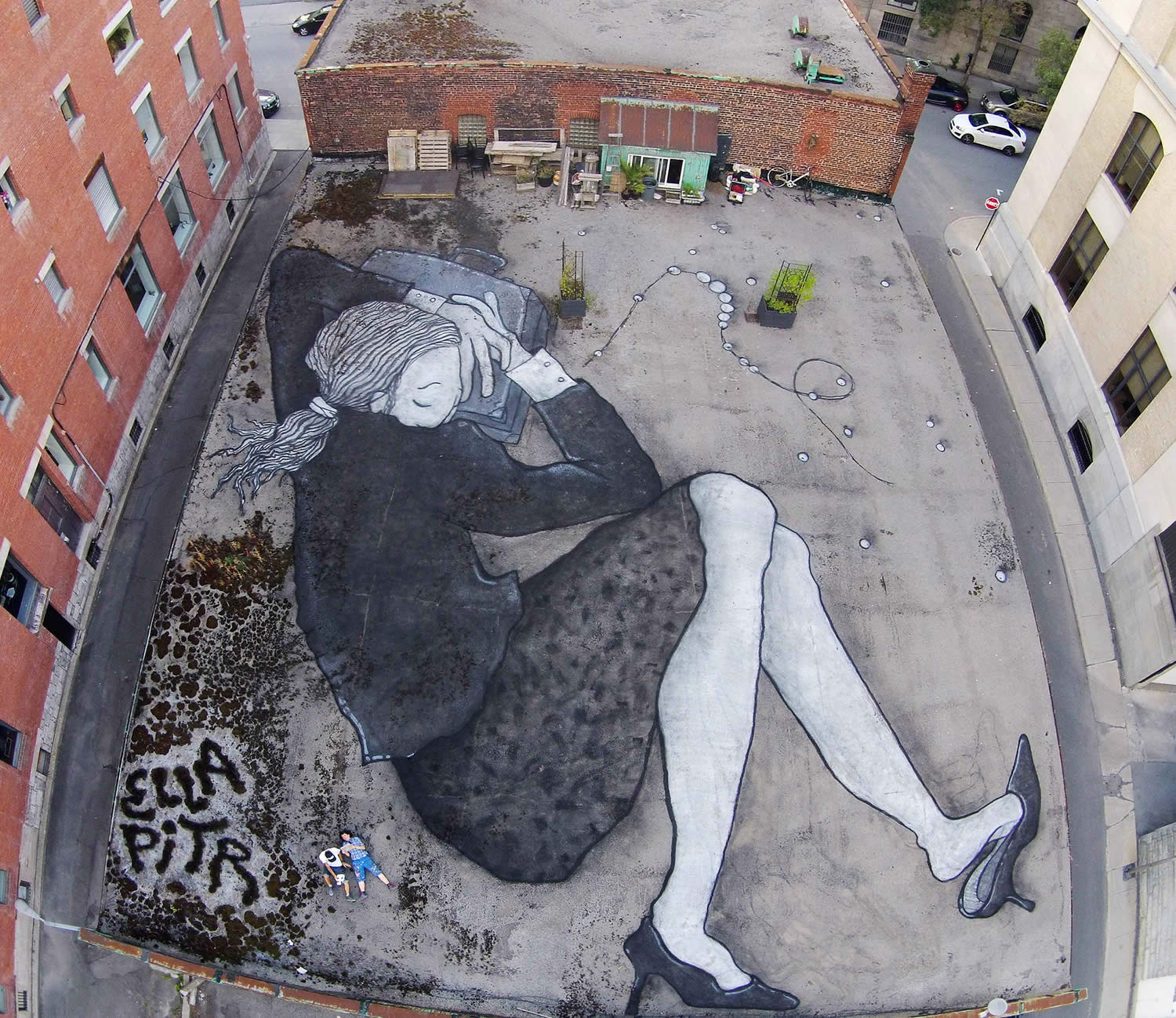 Images © Ella and Pitr.