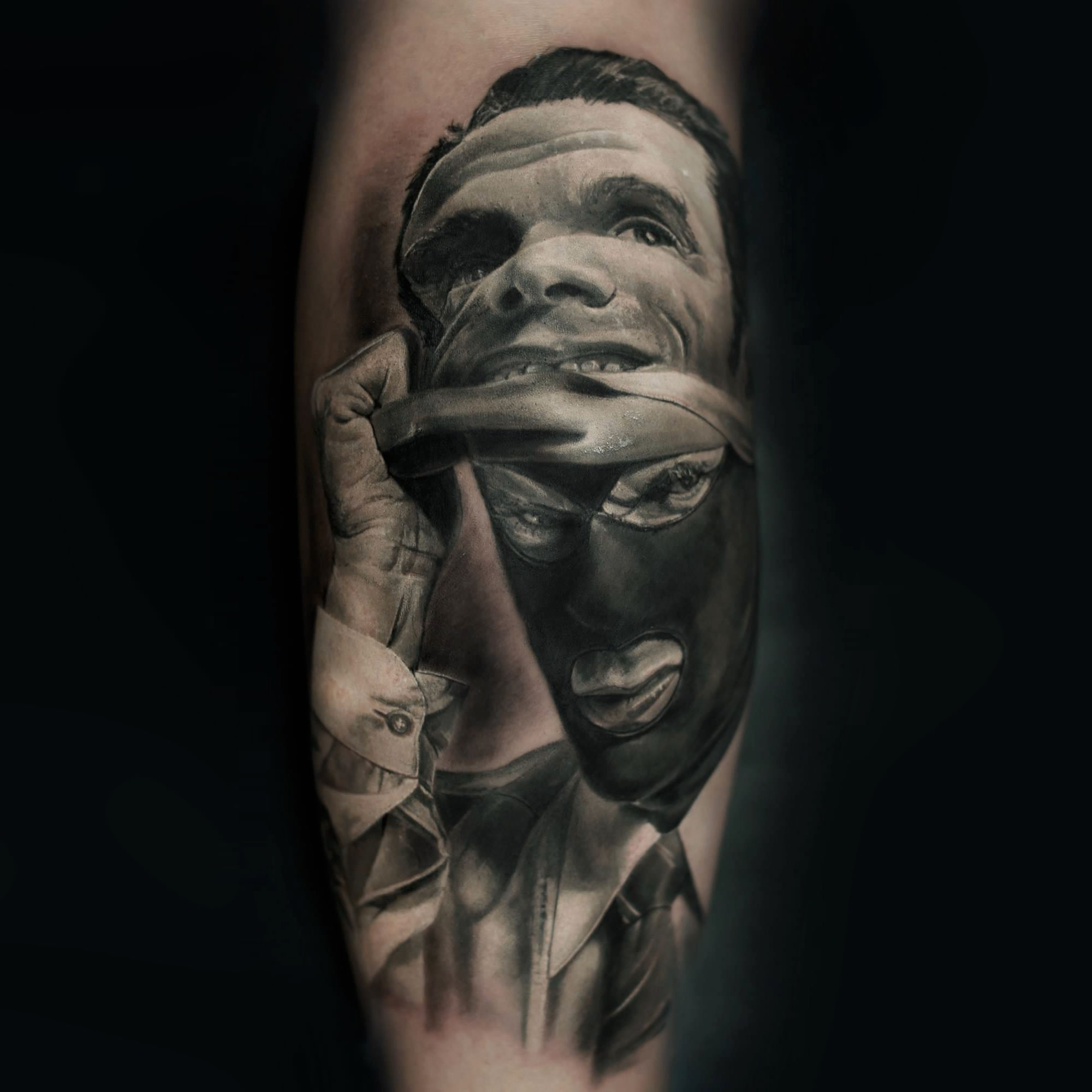 Whether in color or black-and-grey, Iwan Yug is able to create eye-catching photorealist art for his clients. This Ukraine-born artist living in Moscow began tattooing in 2005—exploring different techniques and styles until resuming to his favorites: realistic portraiture and wildlife. Often using a photo reference as he tattoos, some of his designs require editing and drawing directly on the client's body, which he says "is necessary to have good art skills." [1]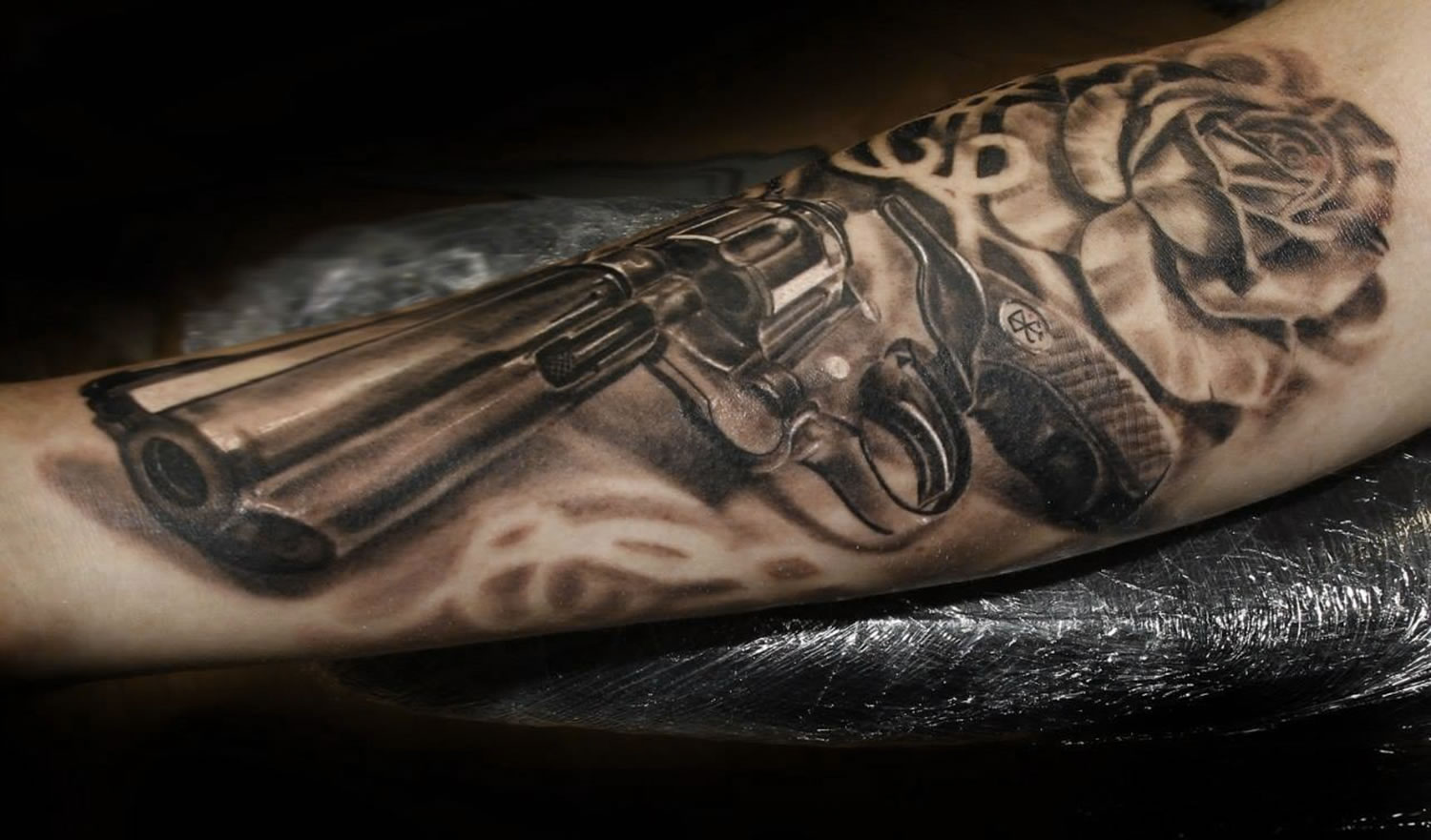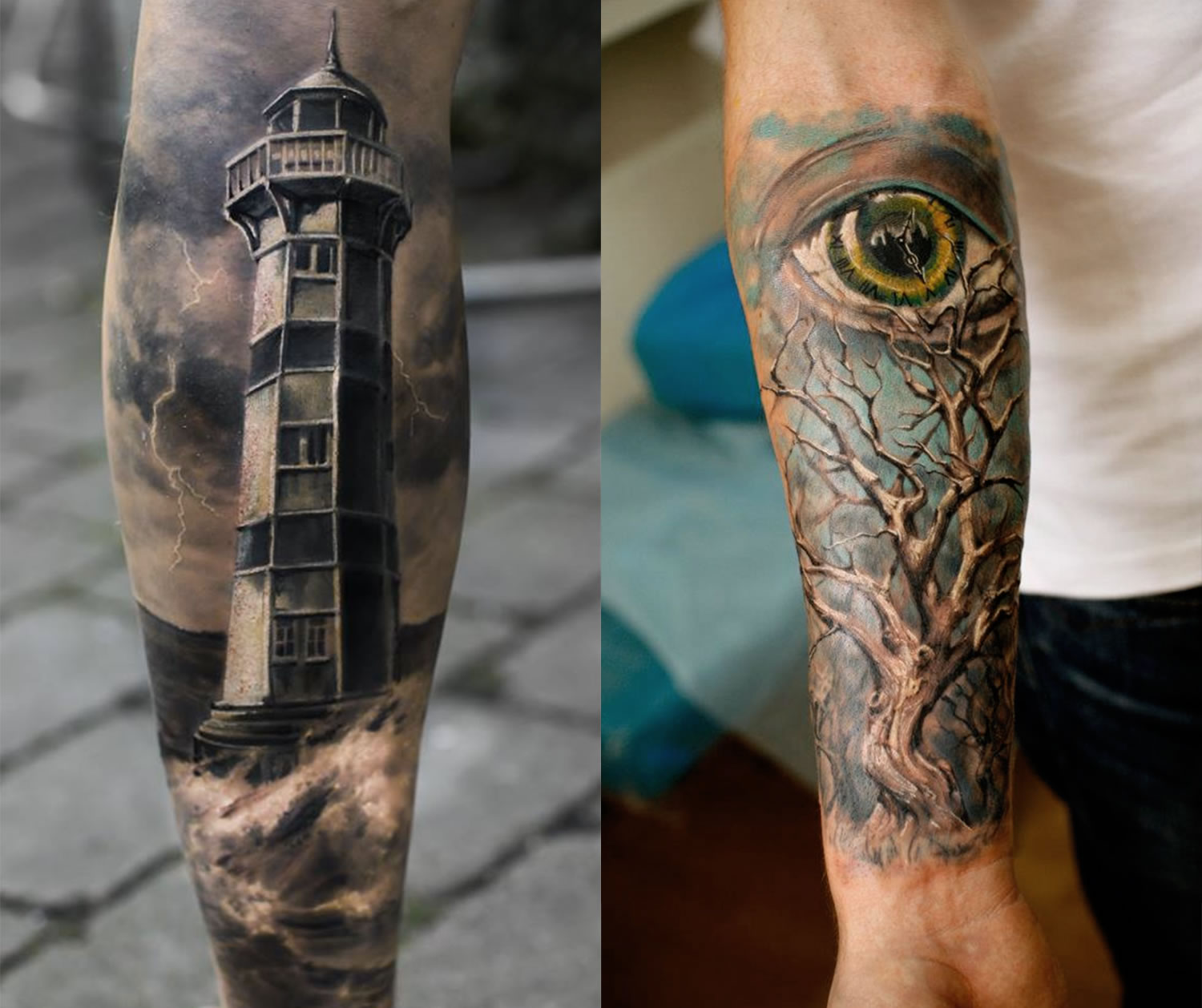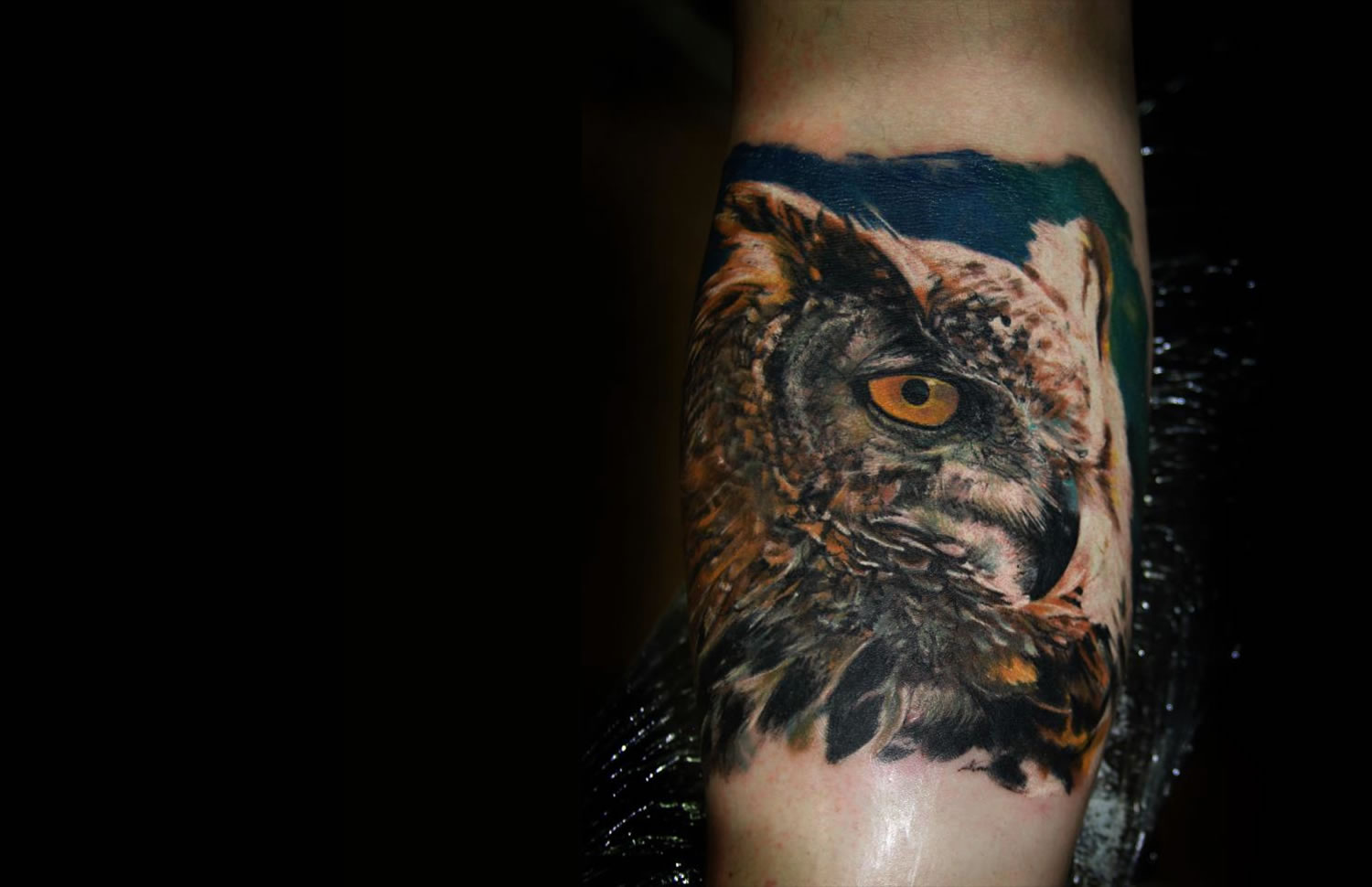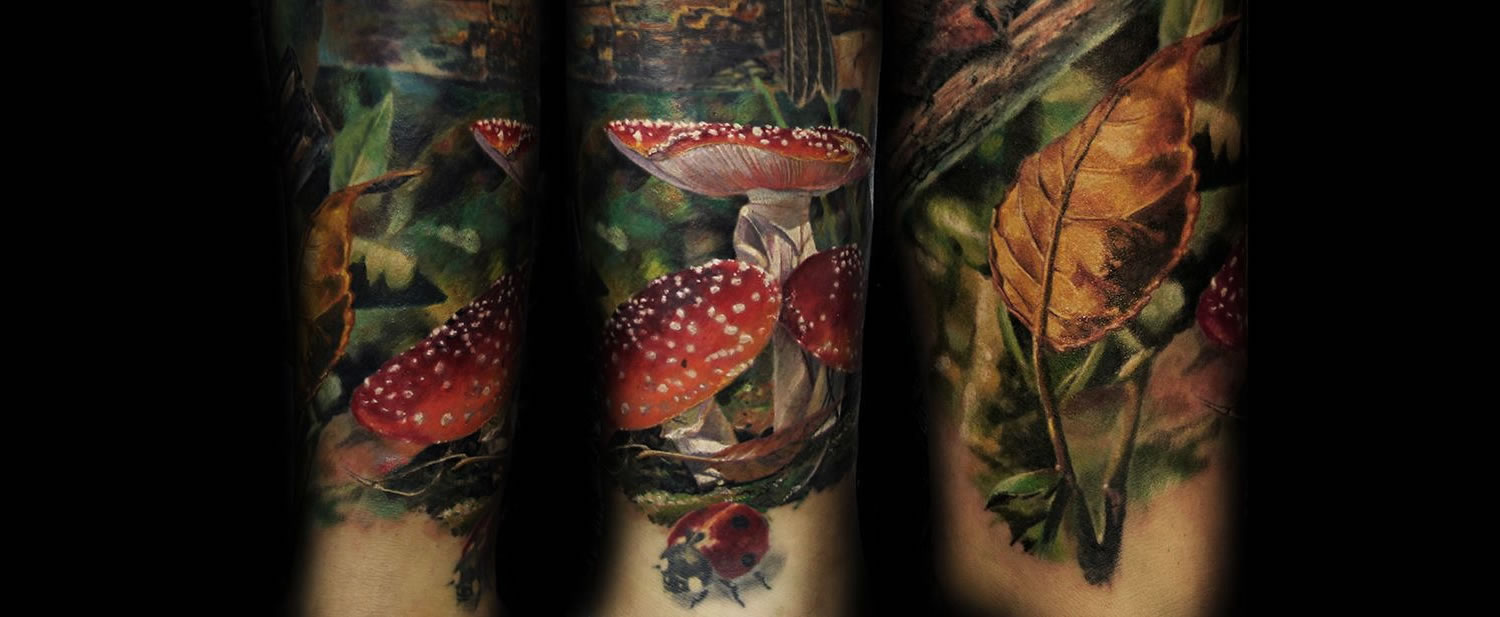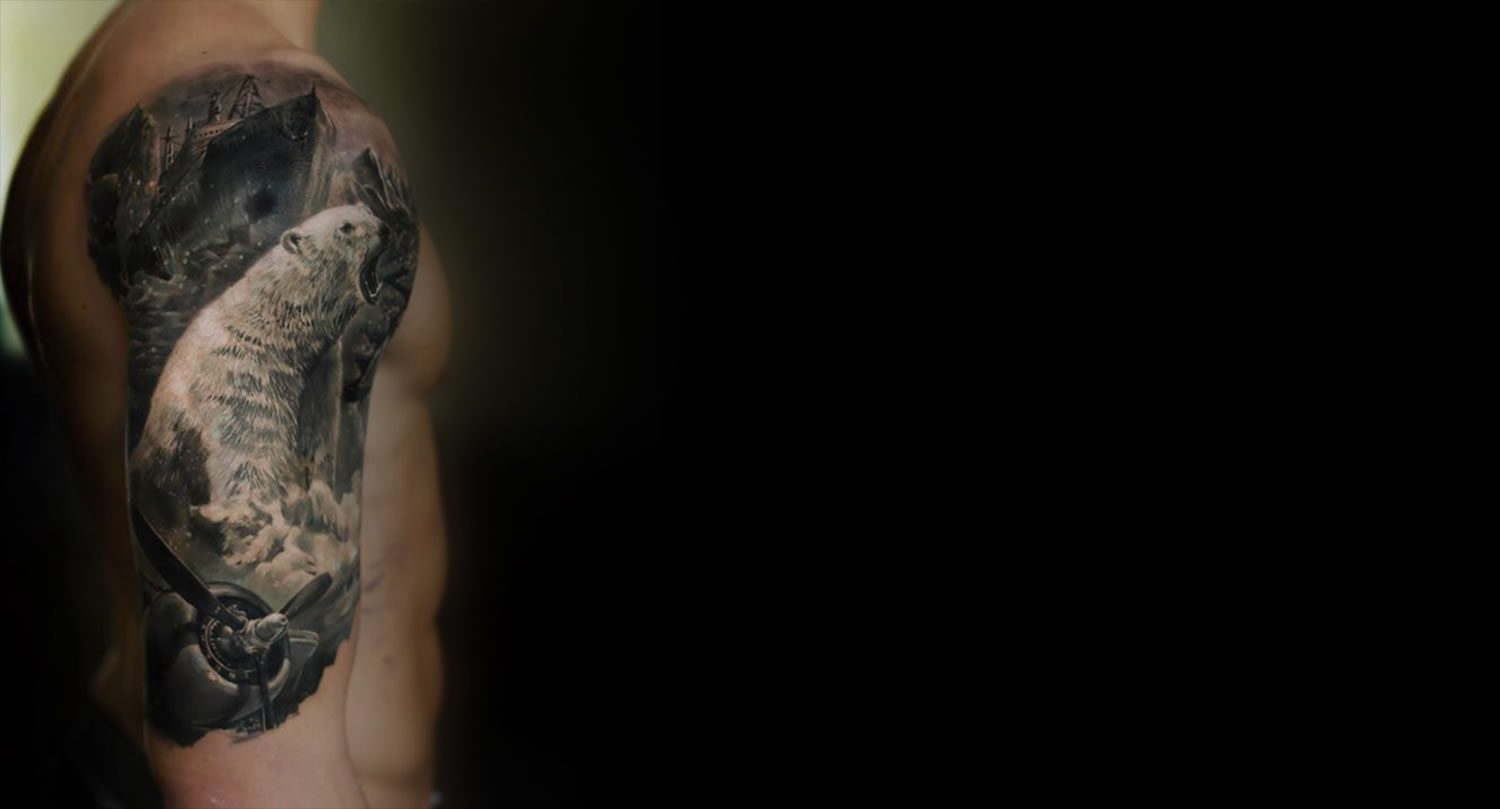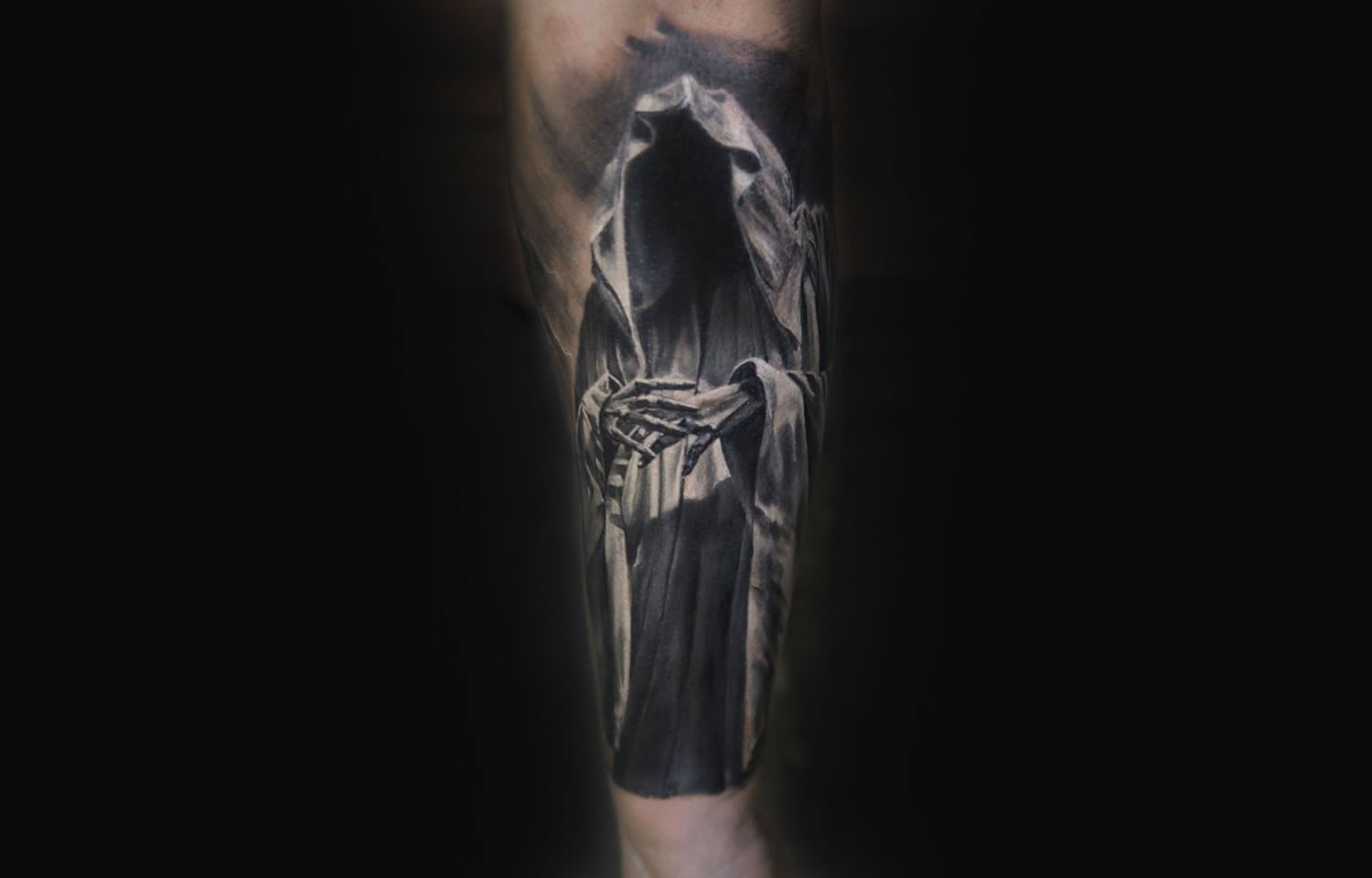 1. Rajarkillen. "5-Question interview With Iwan Yug,"
 Tattoo Art Project, January 1, 2014.
Photos © Iwan Yug