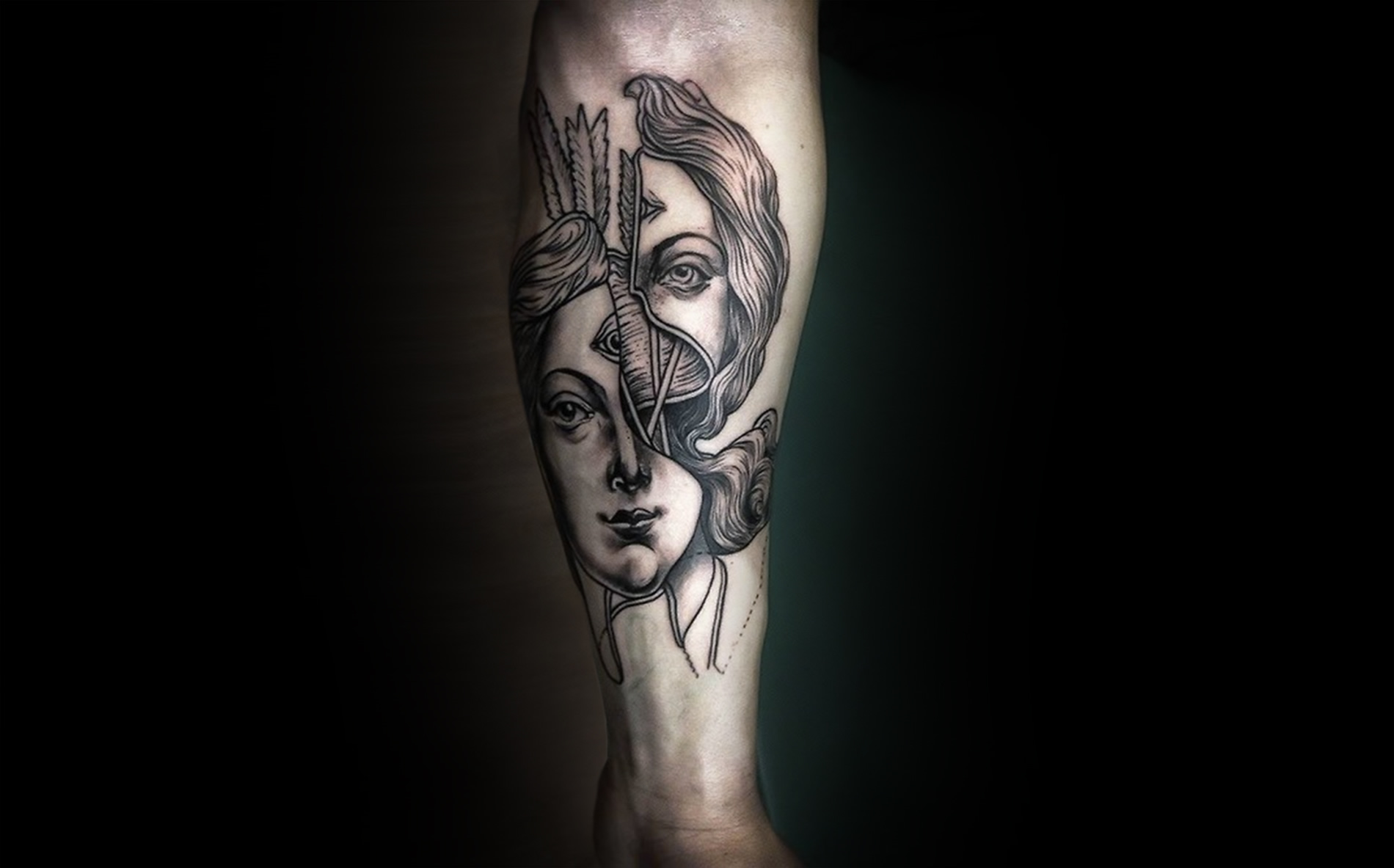 Looking back at history, a beheading by a sword (or an axe) was an honorable way to die for an aristocrat or a valiant warrior. But if you did something bad, something considered a capital crime, you'd likely see the guillotine and that's nothing to brag about. There are many paintings representing decapitating events like "The execution of the Duke at Tewkesbury in 1471," "The Beheading of Saint John the Baptist," and "Anne Boleyn in the Tower of London Waiting for her Decapitation." Times have changed, and well it is less violent nowadays, but there is still a fascination with shocking stuff, and slicing someone's head can actually be visually interesting if illustrated by the right person. The tattoos included here may have nothing to do with actual beheadings in the serious sense, but there is slicing and dicing to create unique and strange compositions.
Top: Renaissance beauty sliced-up. Tattoo by Nick Broslavskiy.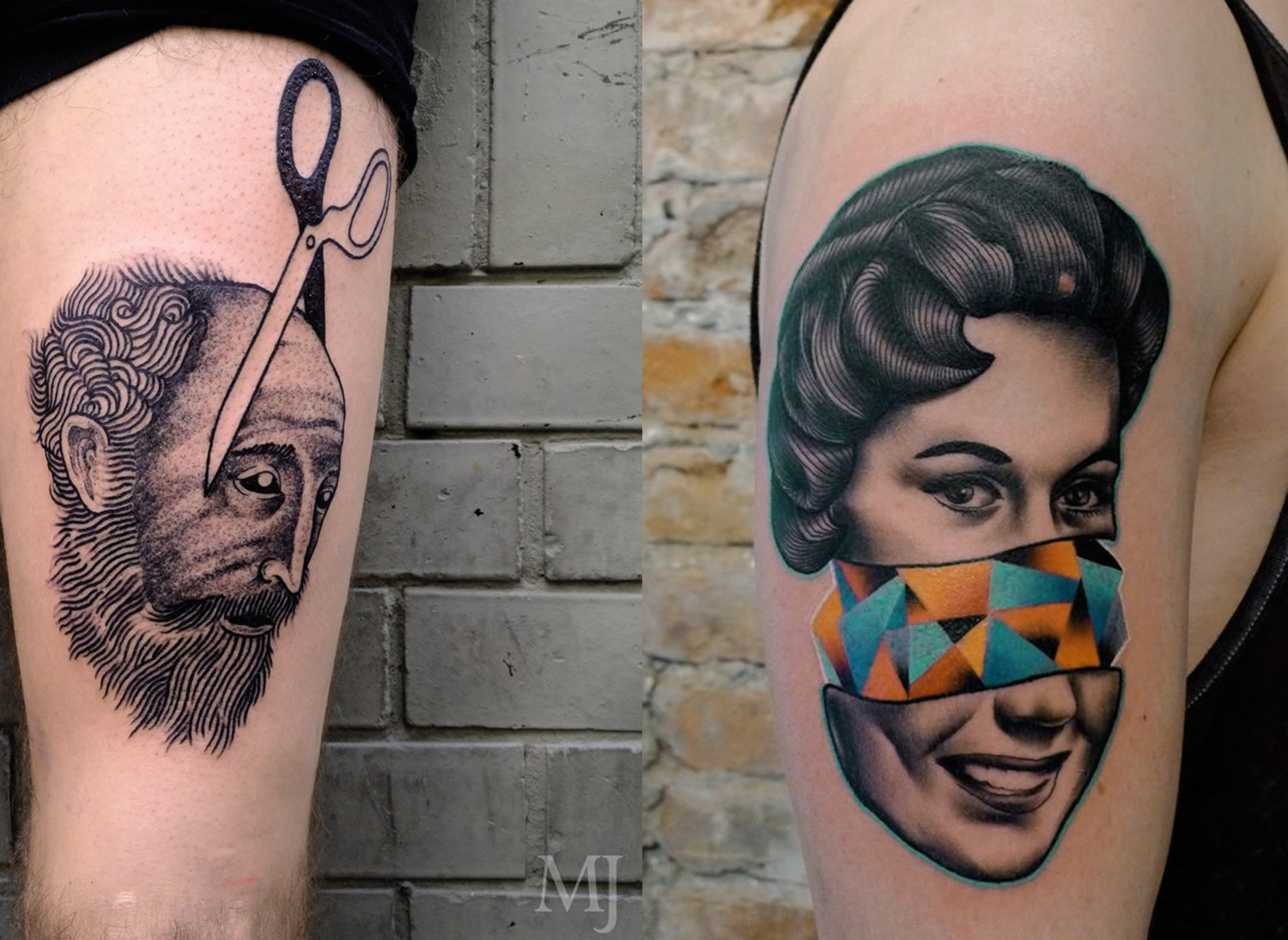 Left: Ready for the first cut; tattoo by Martin Jahn. Right: Lady with a colorful interior by Mariusz Trubisz.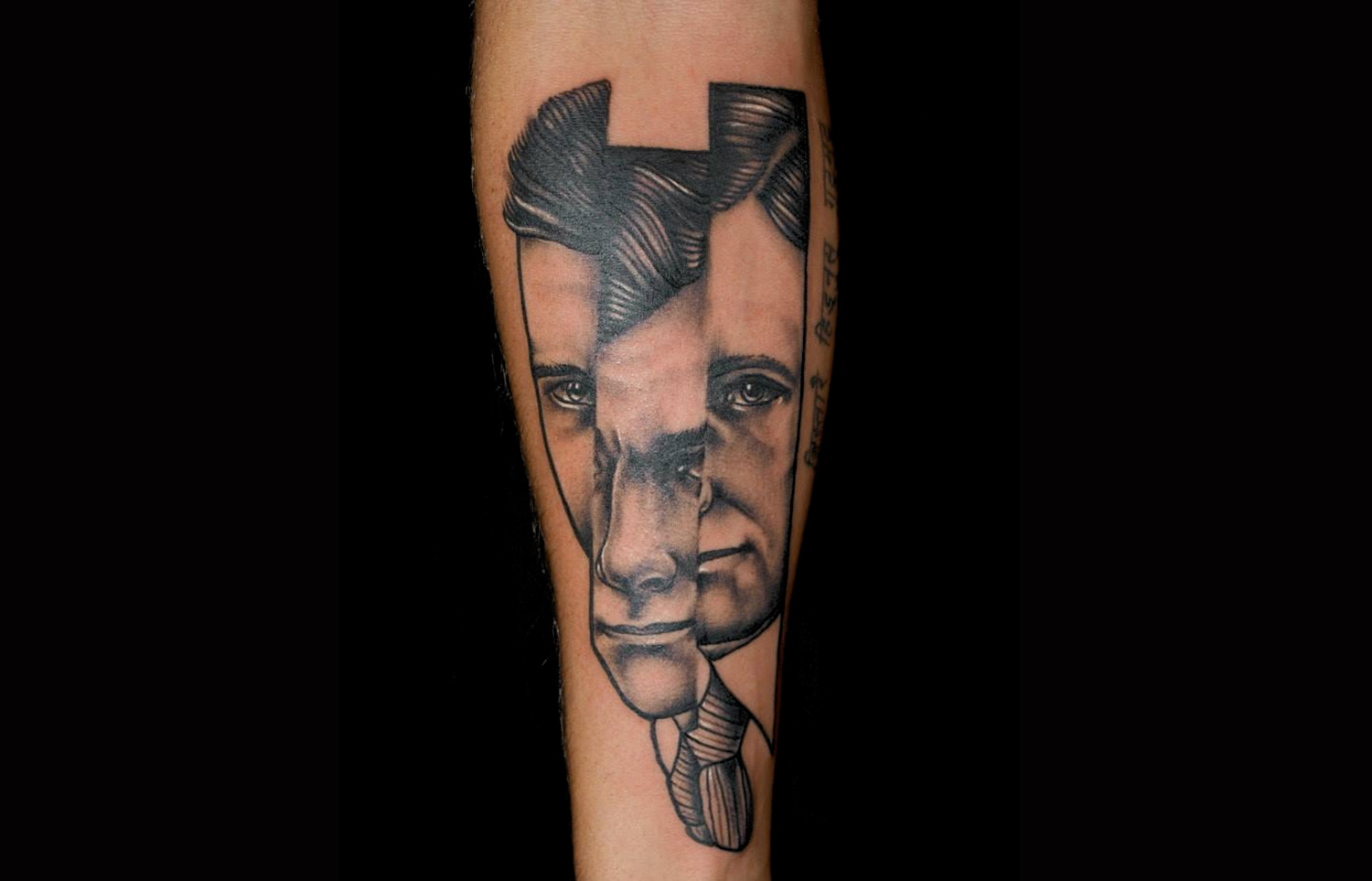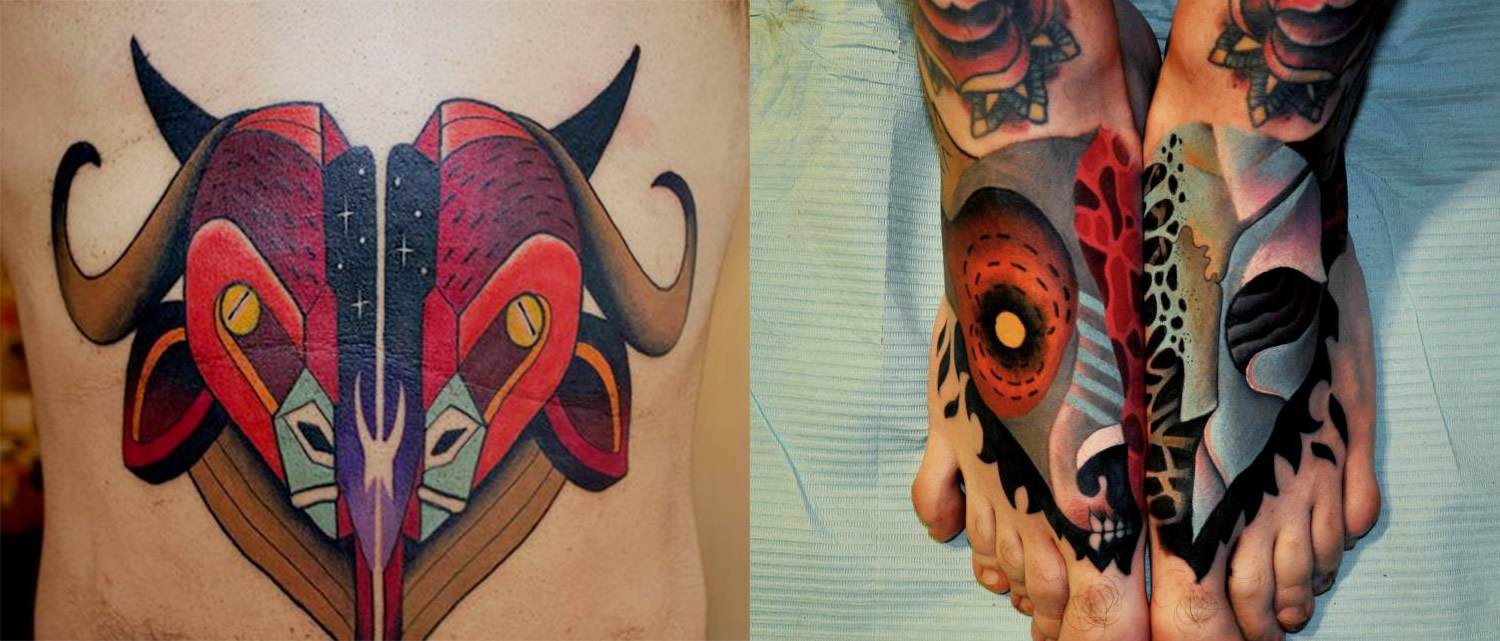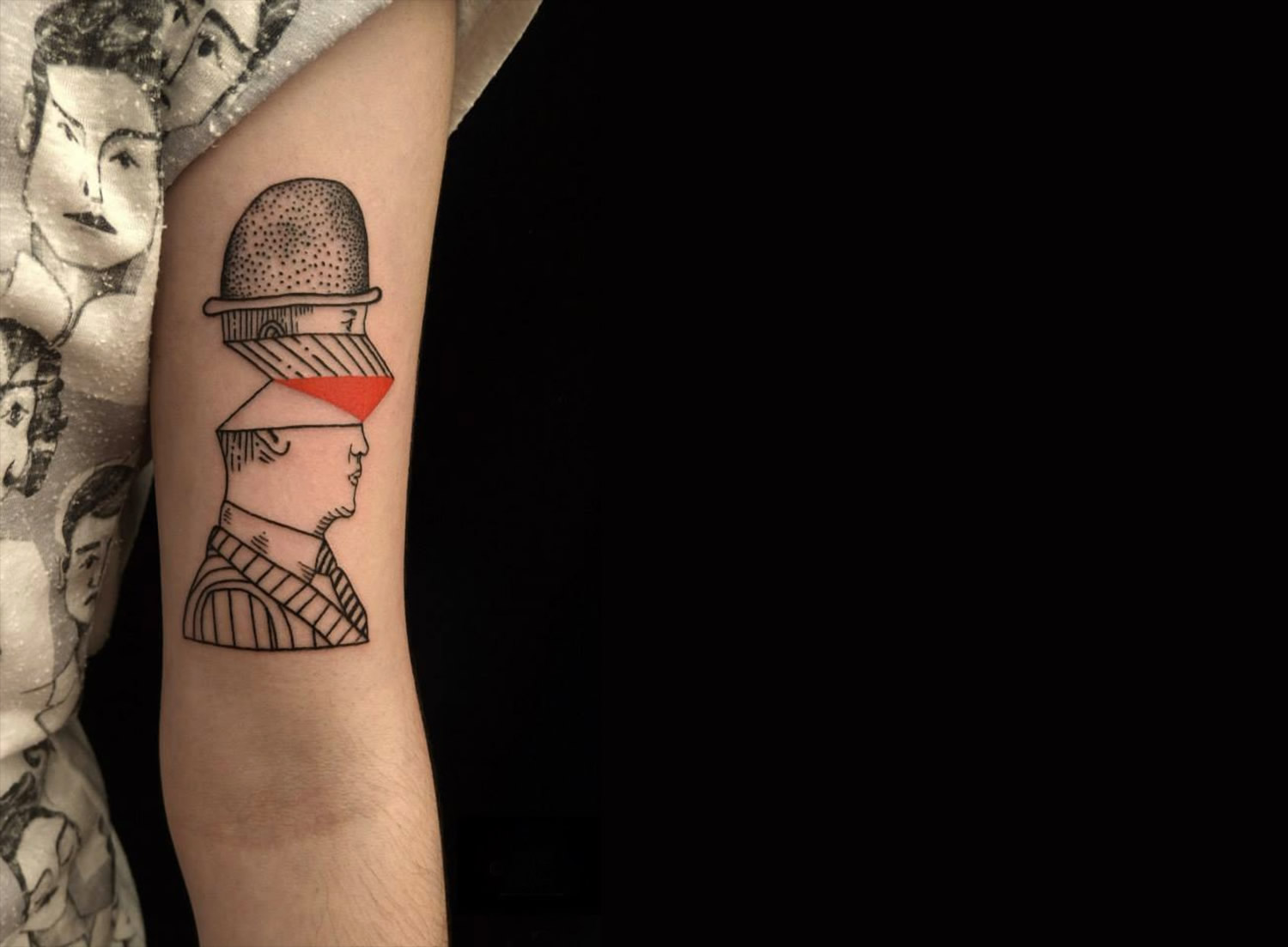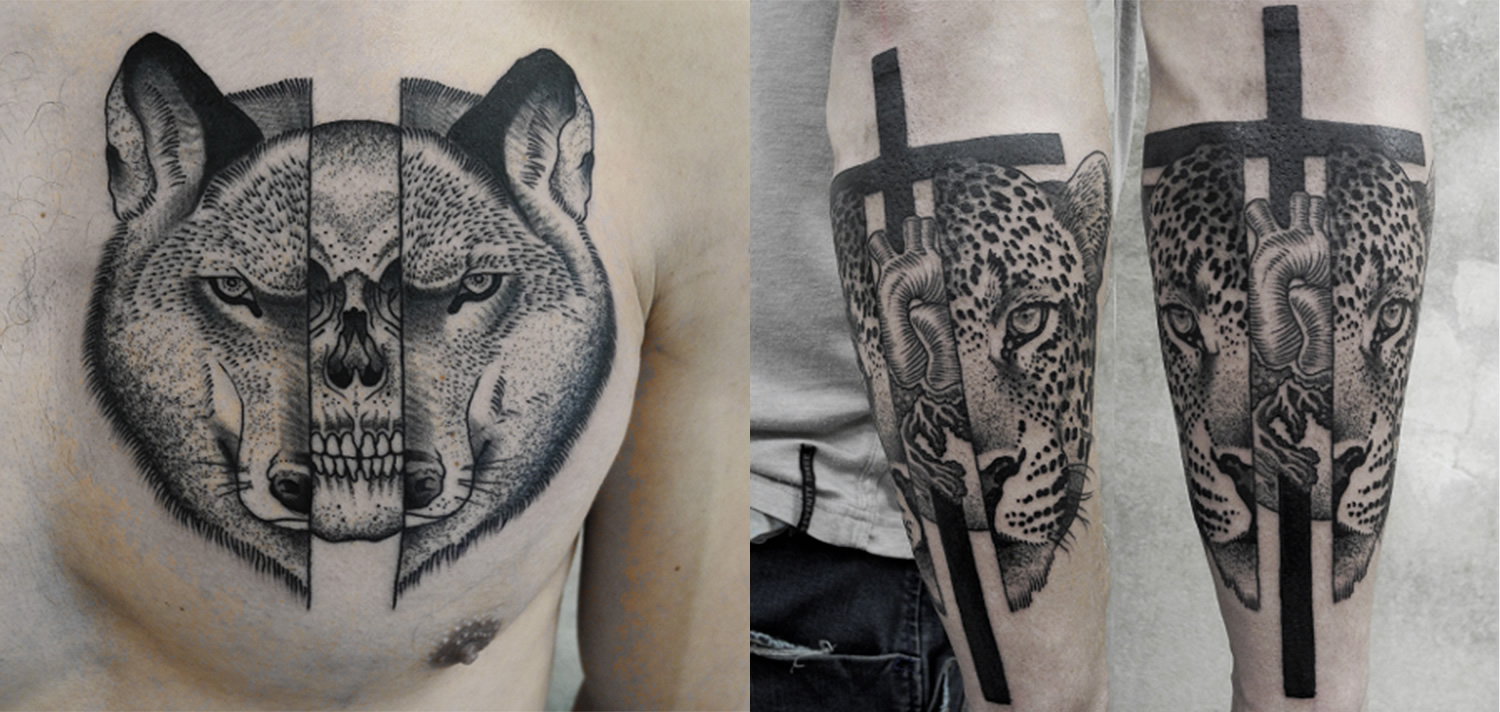 Vertically-sliced animal heads by Valentin Hirsch.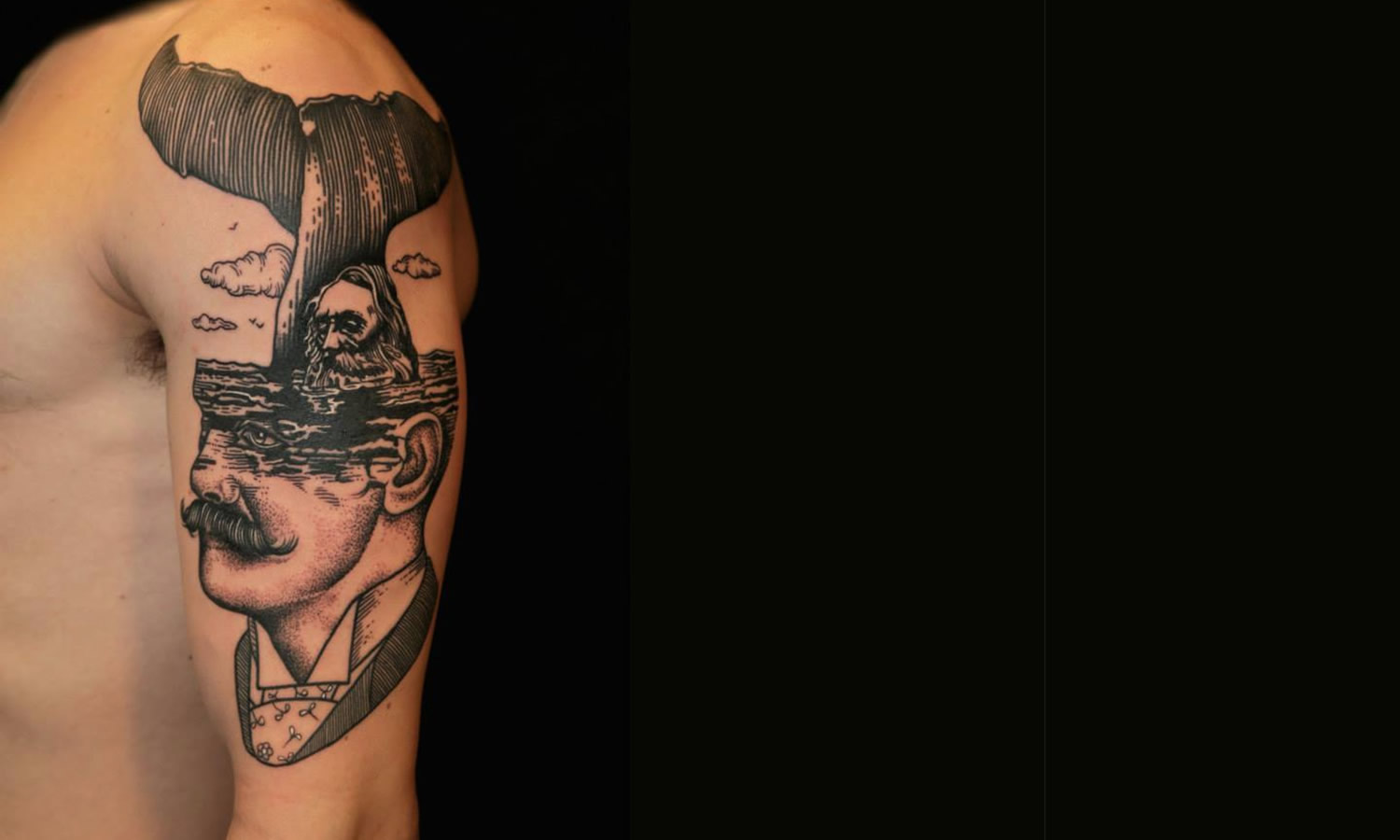 Half of the brain sliced away, but dreams of a whale still emerge in mind. Tattoo by Pietro Sedda.
Images © respective artists