The feeling of motion can be difficult to capture in a photograph. While a still figure gives us the opportunity to study a subject, an image that tries to recreate movement gives us the ability to examine the frenetic nature of the world and wonder what will happen next?
The following four photographers examine the body's reaction to both the natural world and to its own internal struggles.
Top: Lynn Lane captures a breathtaking photo from a NobleMotion Dance performance.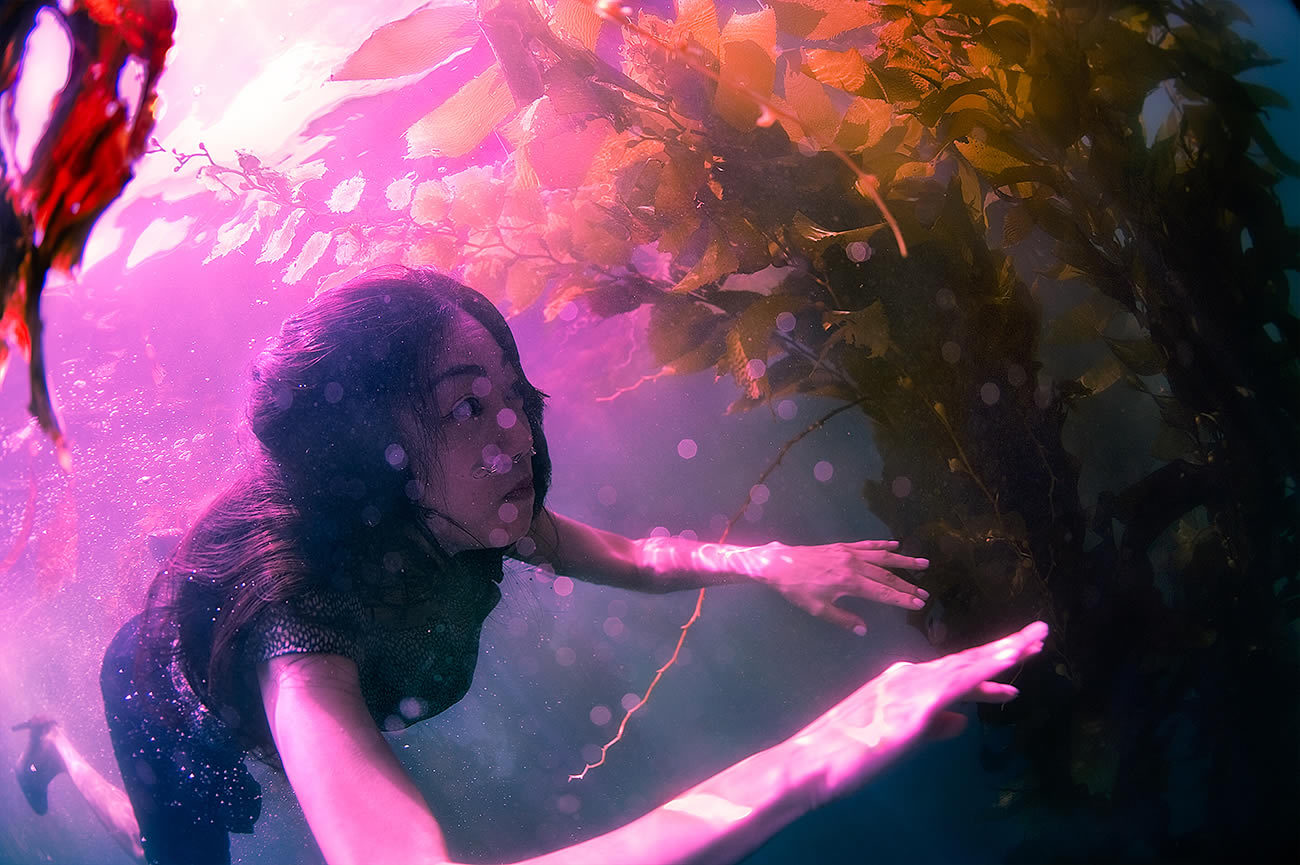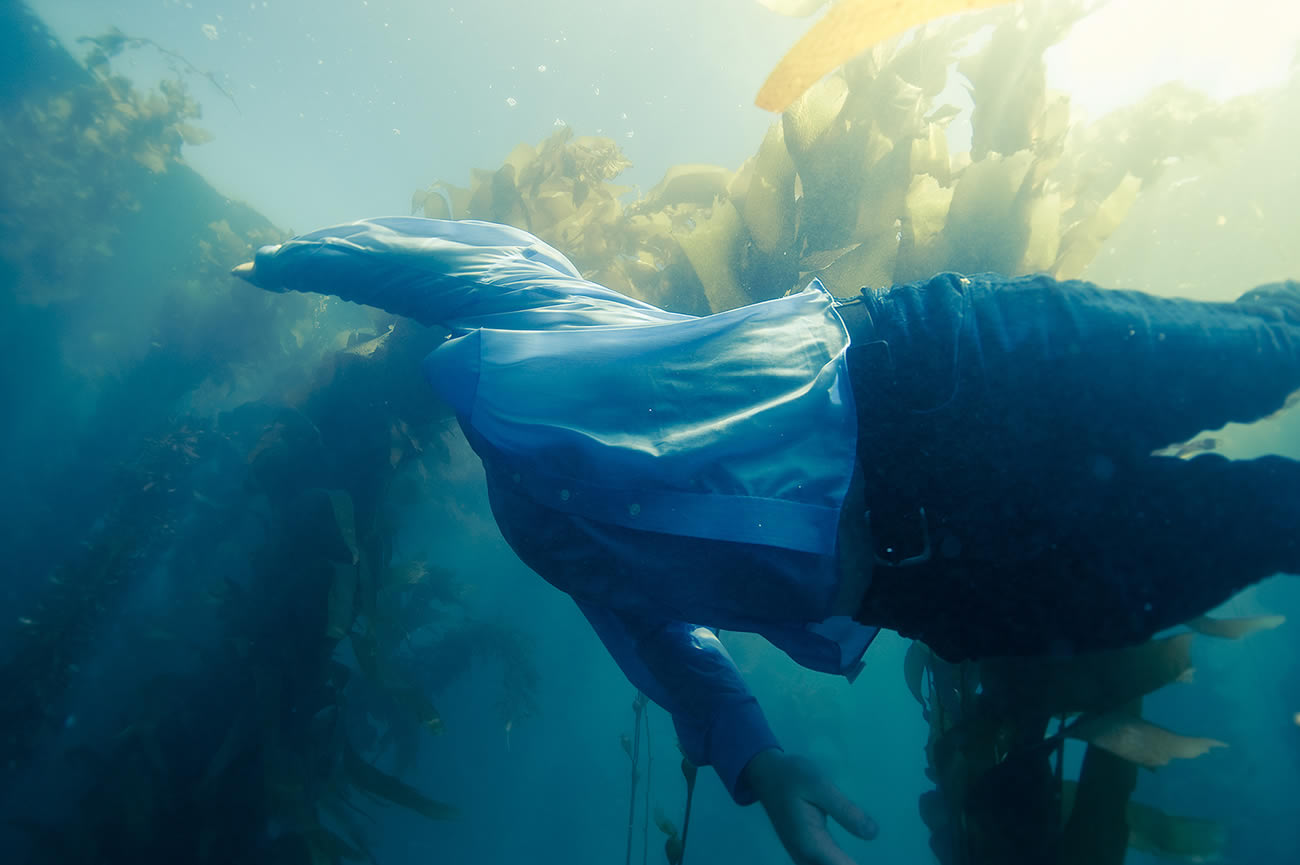 Floating in the Pacific Ocean with John Trevino's "Sunken City."
John Trevino
John Trevino, an artist working out of Los Angeles, has captured the haunting, silent quality of moving underwater in his "Sunken City" series. Exhibited in 2012 at Angels Gate Cultural Center in San Pedro, California, Trevino has been recently commissioned by the LA Metropolitan Transit Authority to transfer the work to large-scale vinyl for installation at the USC/37th Street Station. In order to capture the shots, people were paddled 50 yards offshore and then slid into the water while Trevino, in complete scuba gear, clicked about 100 images per subject. A video filmed by Perry Okimoto documents the process.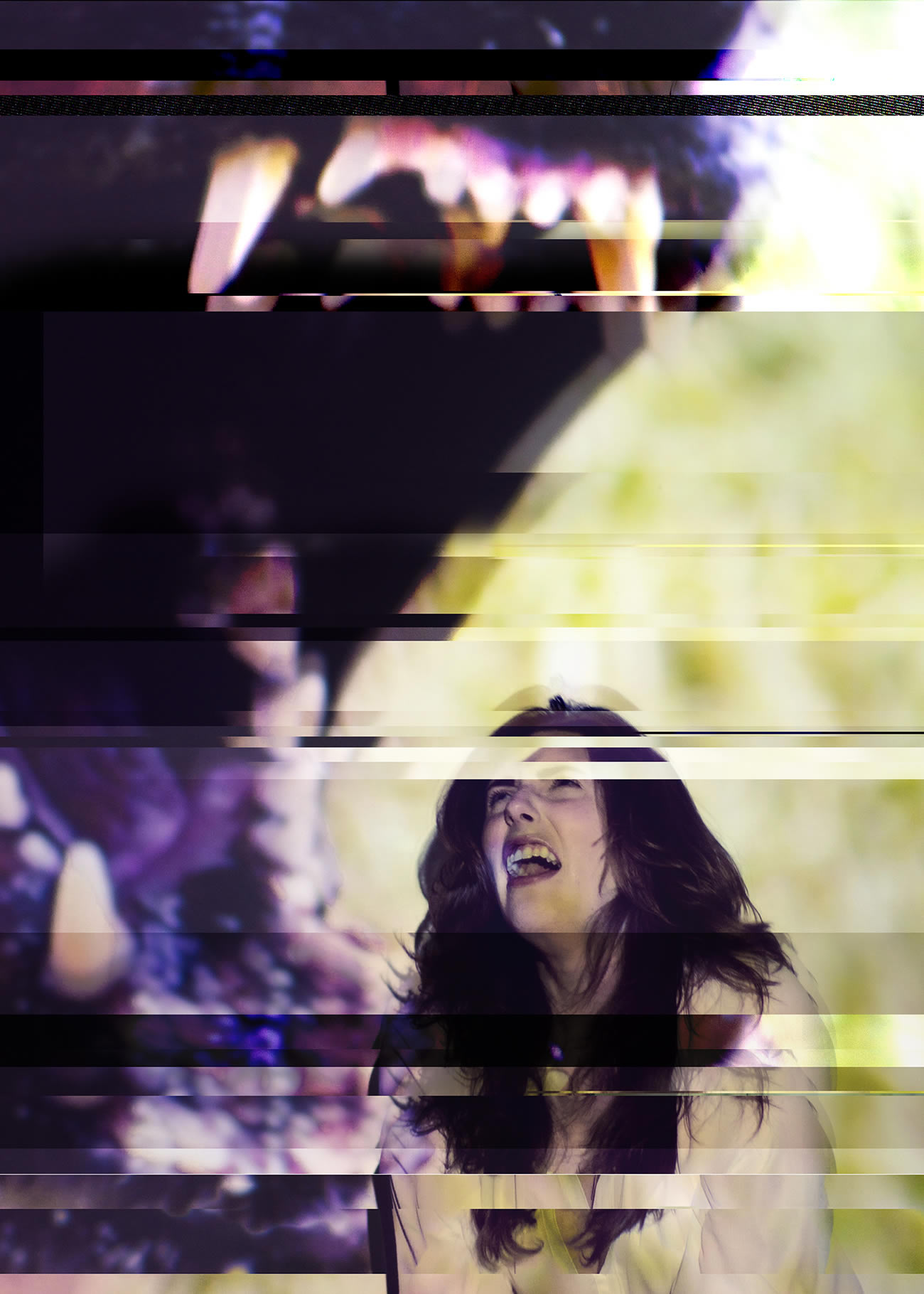 Meditation and motion collide in Kate Moger's "Glitch."
Kate Moger
The internalization of movement and the frantic nature of technology is crystallized by 17-year old Houston photographer Kate Moger. In "Glitch," Moger used a three-step process to capture her images: a shoot with her subjects, an interview process where she asked them to meditate on the notion of growth, and a highly specific editing process which included both Photoshop and a code editor to create the disruption of image. Moger's work is currently being shown in the Houston Center for Photography Print Auction Exhibition.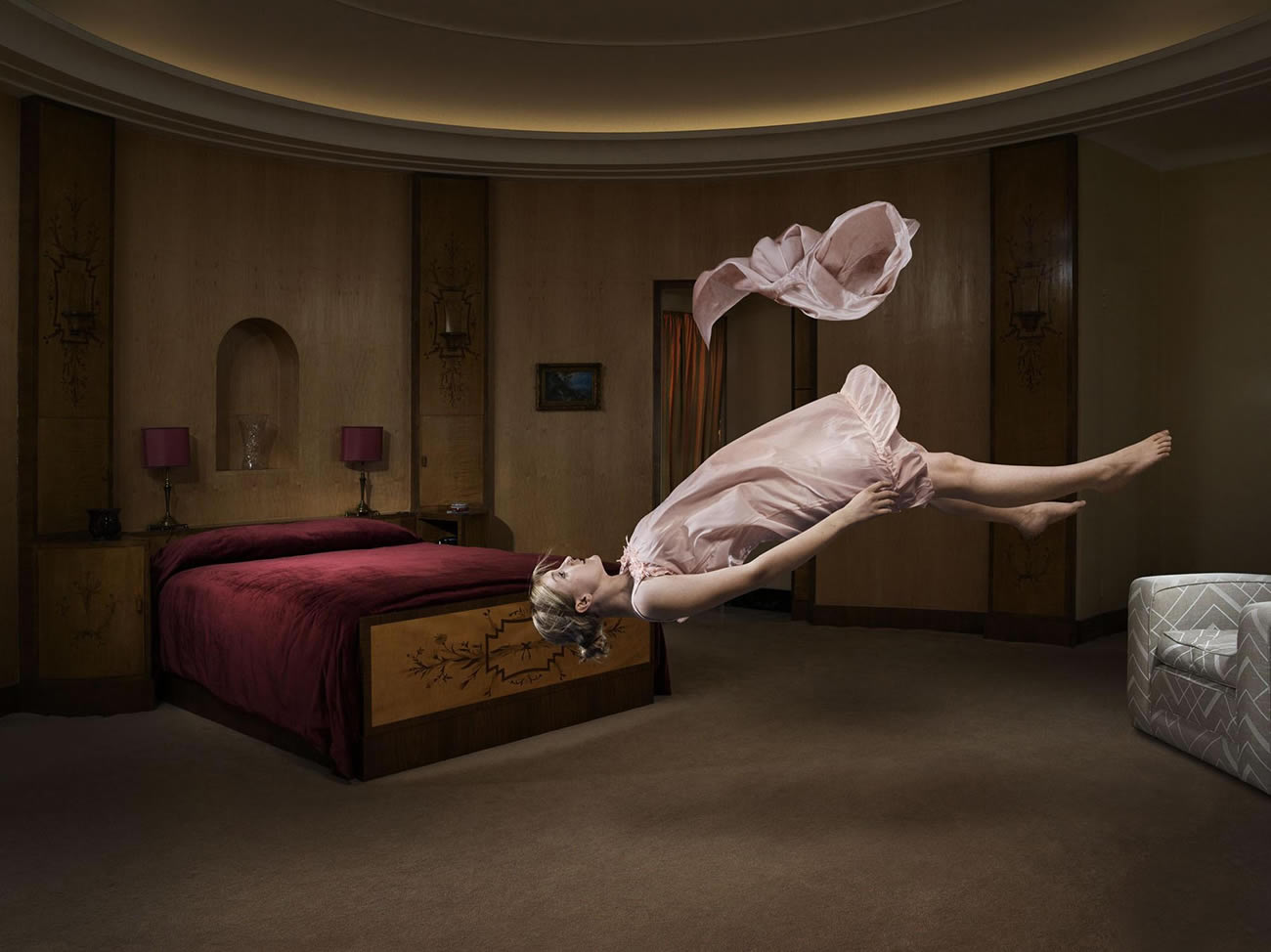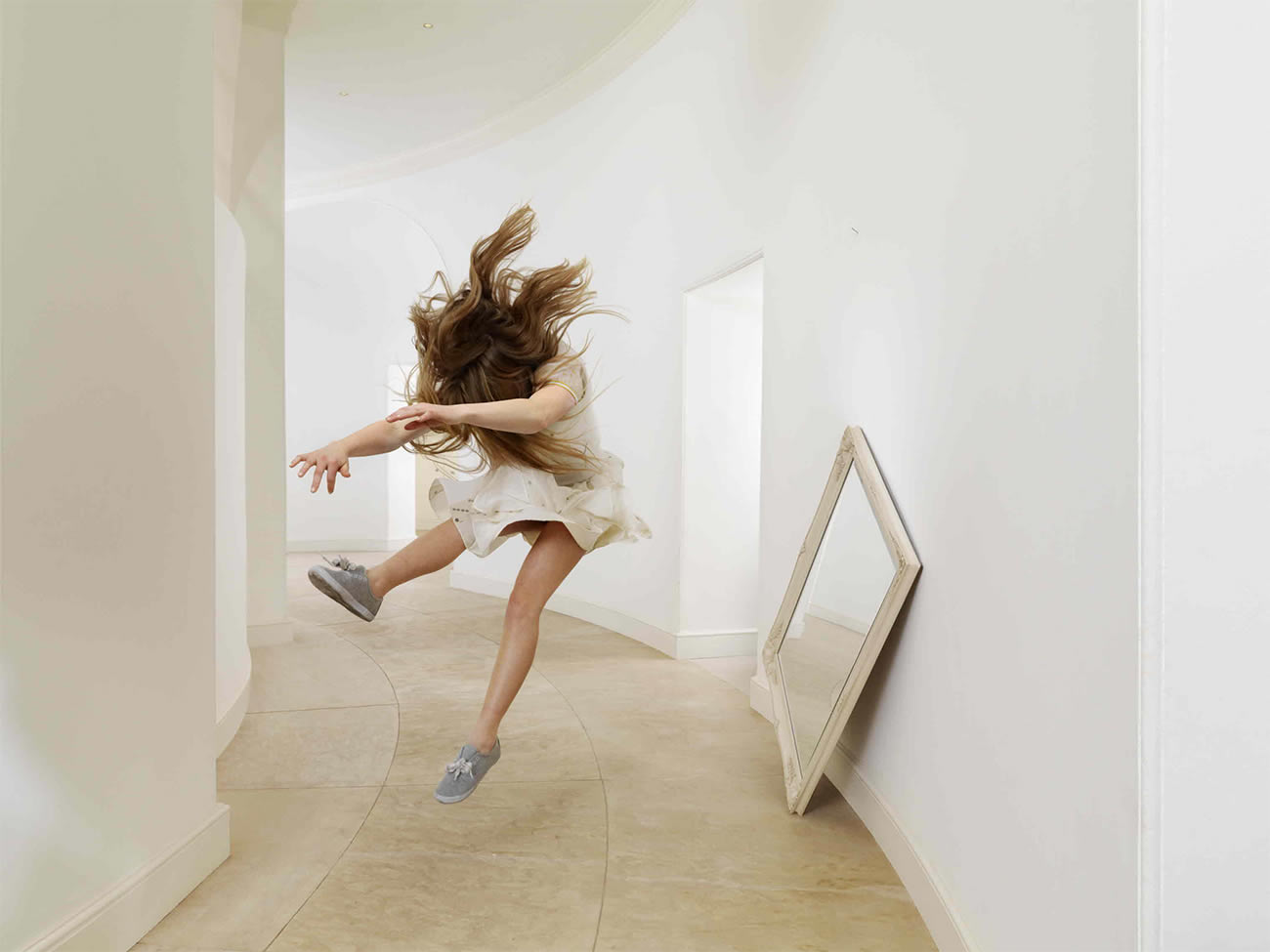 Bounding out of body with Julia Fullerton-Batten's "In Between."
Julia Fullerton-Batten
Julia Fullerton-Batten is a London-based photographer who captures anxiety, frustration, and transcendence in her series "In Between." Focusing on a girl's transition from adolescence to adulthood, these photos literally capture the leaps, falls, and rebounds of a changing body in a static environment. Fullerton-Batten's works are held in the permanent collections of The National Portrait Gallery (London) and the Musee de l'Elysee (Lausanne, Switzerland).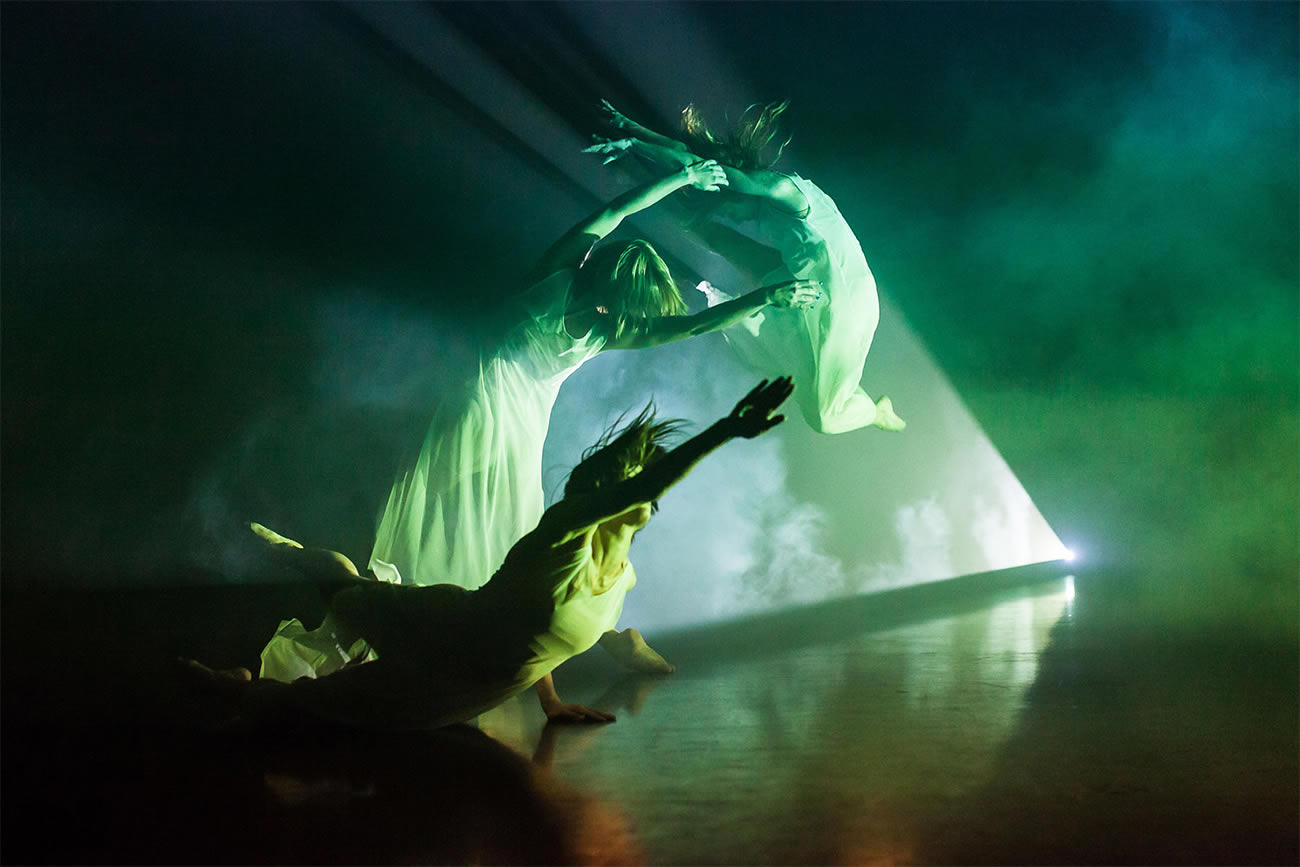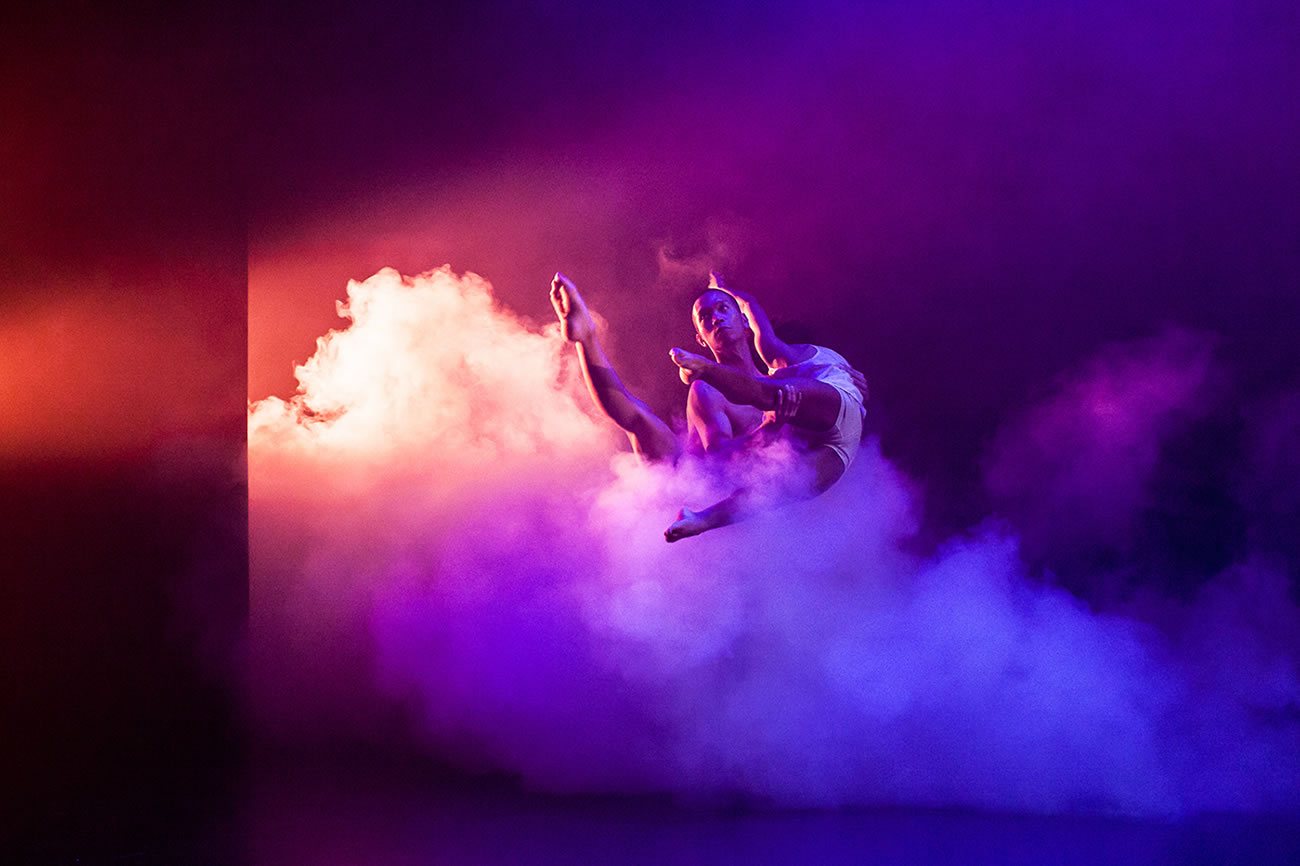 Lynn Lane and NobleMotion collaborate in "Kinetic Art."
Lynn Lane
Lynn Lane is a Houston photographer and artist who uses his understanding and passion for dance as the foundation for his work. His relationships within the dance community and his experience as a dance collaborator allow him to capture the athleticism and energy of contemporary choreography, as can be seen in photographs from the "Kinetic Art" series which were created with NobleMotion Dance. Named one of the "Top 100 Creatives" in Houston by Houston Press, Lane's work is currently being shown in the Houston Center for Photography Print Auction Exhibition.
Images © respective photographers