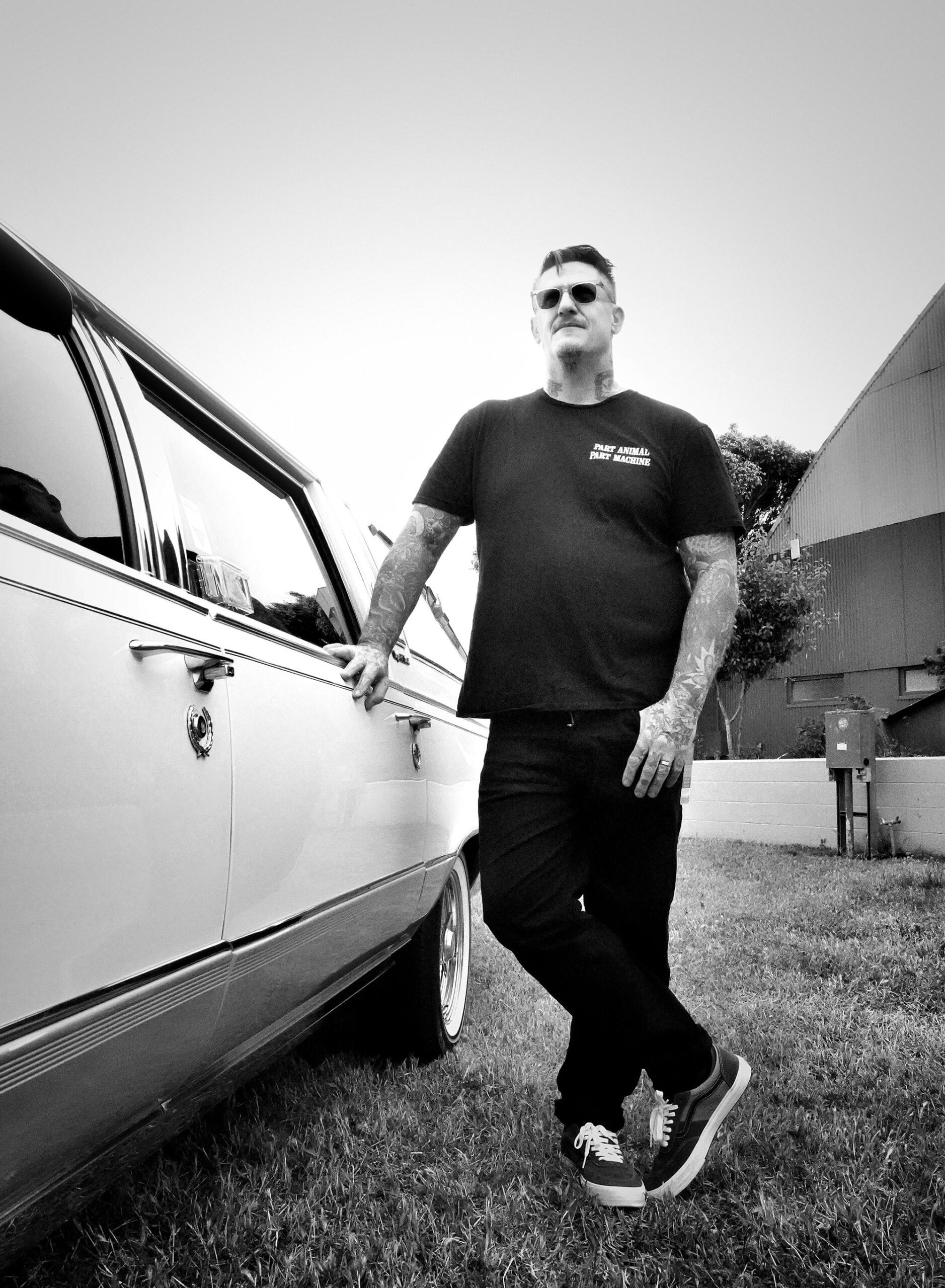 The first-ever Ventura County Fair was held in 1874 at the conclusion of the local San Miguel Days agricultural festival; 149 years later, Christina Diaz organized the 5th Seaside Tattoo Show at the Fairgrounds in a Quonset hut named San Miguel. The Pacific Ocean is so close to this venue that it can be heard from the parking lot. From June 9 to June 11, over a hundred tattoo artists set up in booths. Hypnatic designed this year's event poster, and special guests included Charlie Cartwright, Robert Atkinson, Jojo Ackermann, and Dave Koenig. Big Hoon, a Sullen family member, served as MC and host. Wade Titus' triple-day bio-organic back tattoo and Angel Pineda-Rodriguez's black-and-grey Mexica arm piece were among the show's highlights.

Diaz, who was courteous and attentive to everyone, organized the three-day show in a family-friendly manner. The event was enjoyable because it felt like you were back in the days of The Pike, carnival-like with sideshows and more organic than some of the larger metropolis conventions. Future years may bring more tattoo legends and artists who create large-scale work to Seaside.
Jojo Ackermann, co-owner of Ten Thousand Waves studio, has been tattooing for more than three decades.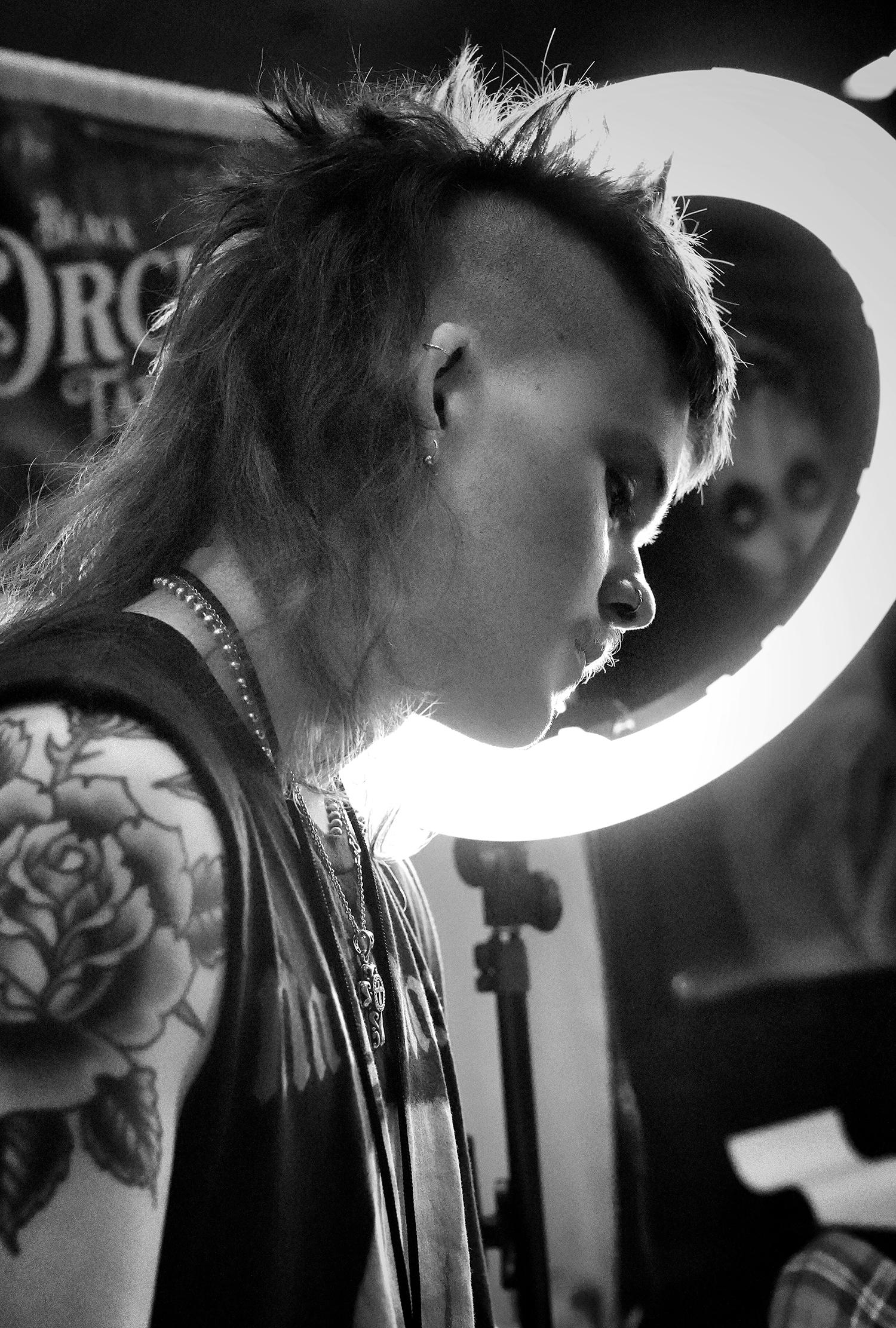 Ash Robinson, an apprentice at Black Orchid, has a rad sense of fashion.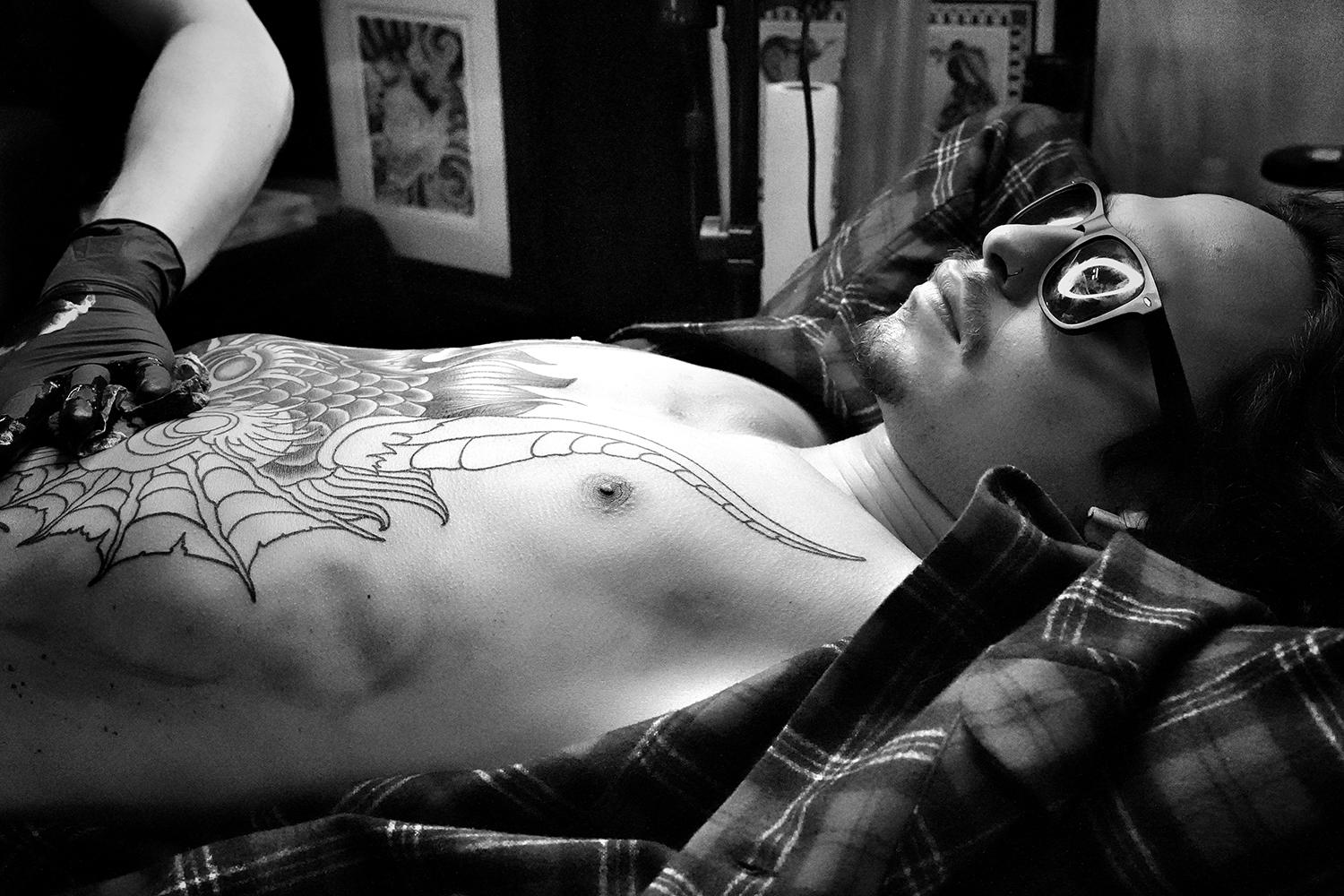 Ash Robinson tattooed a demon in blackwork on a client's abdomen.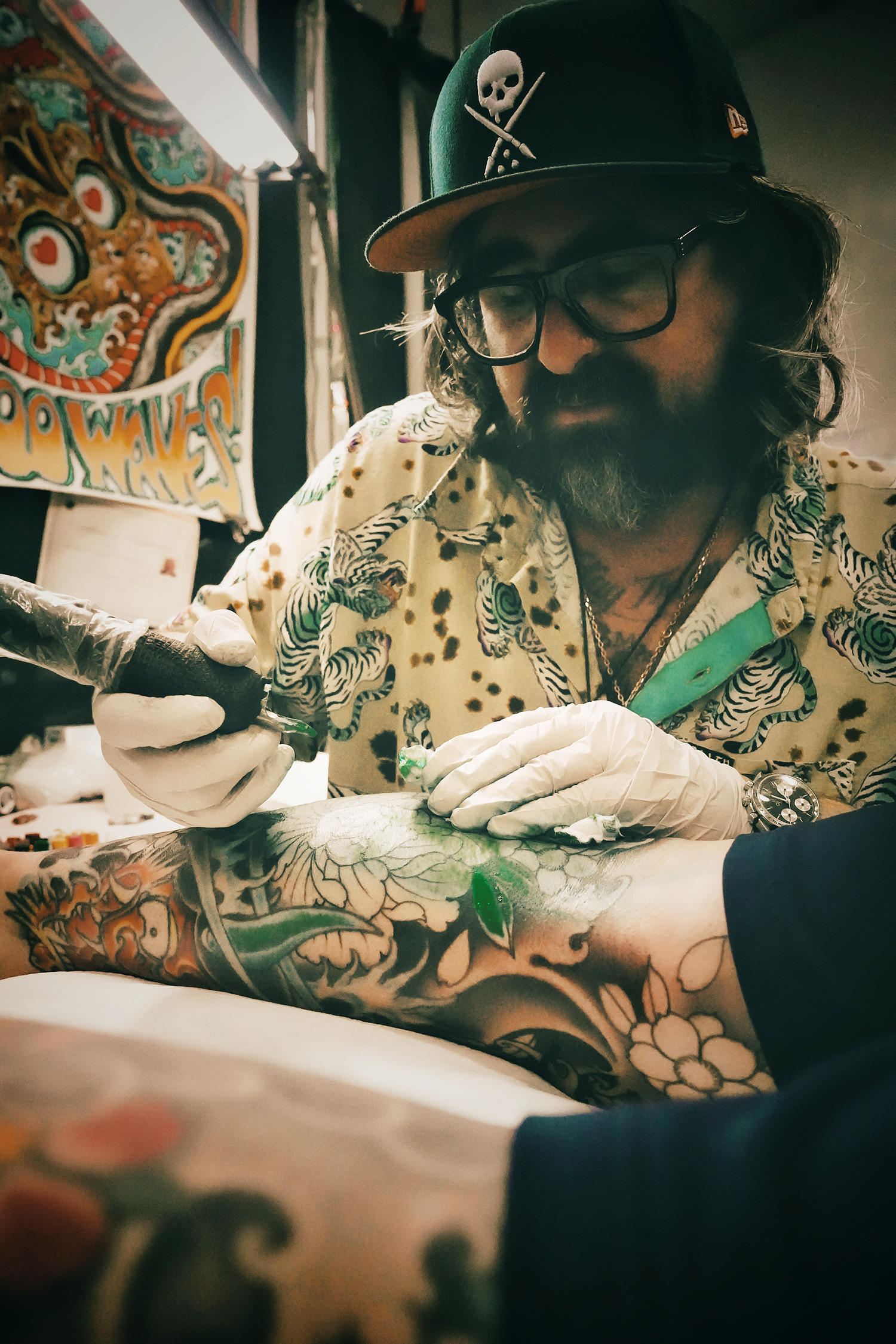 Legend Robert Atkinson executed a Japanese floral tattoo.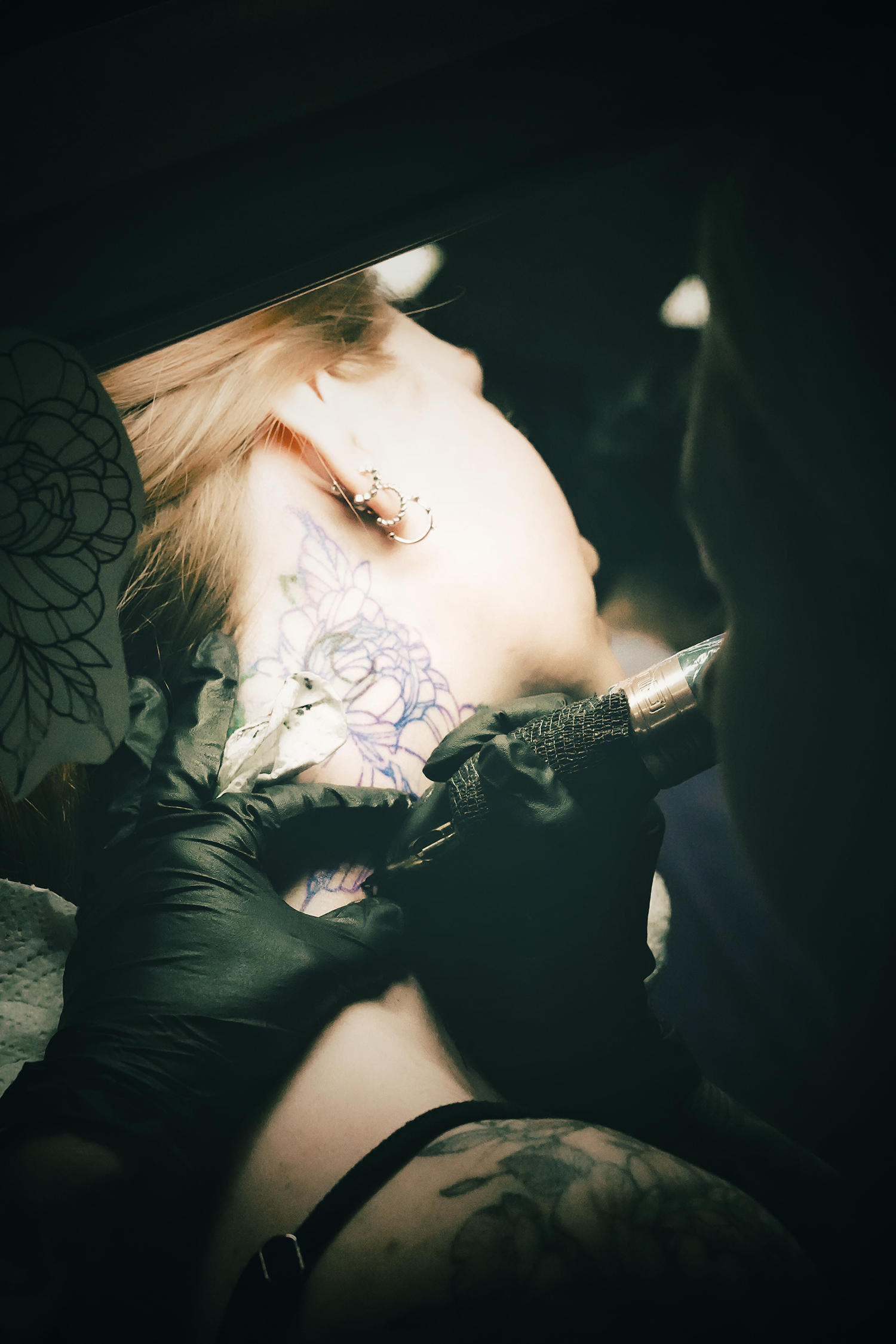 By Karen Haze, a rose in a prominent area on the neck, rendered in fine line.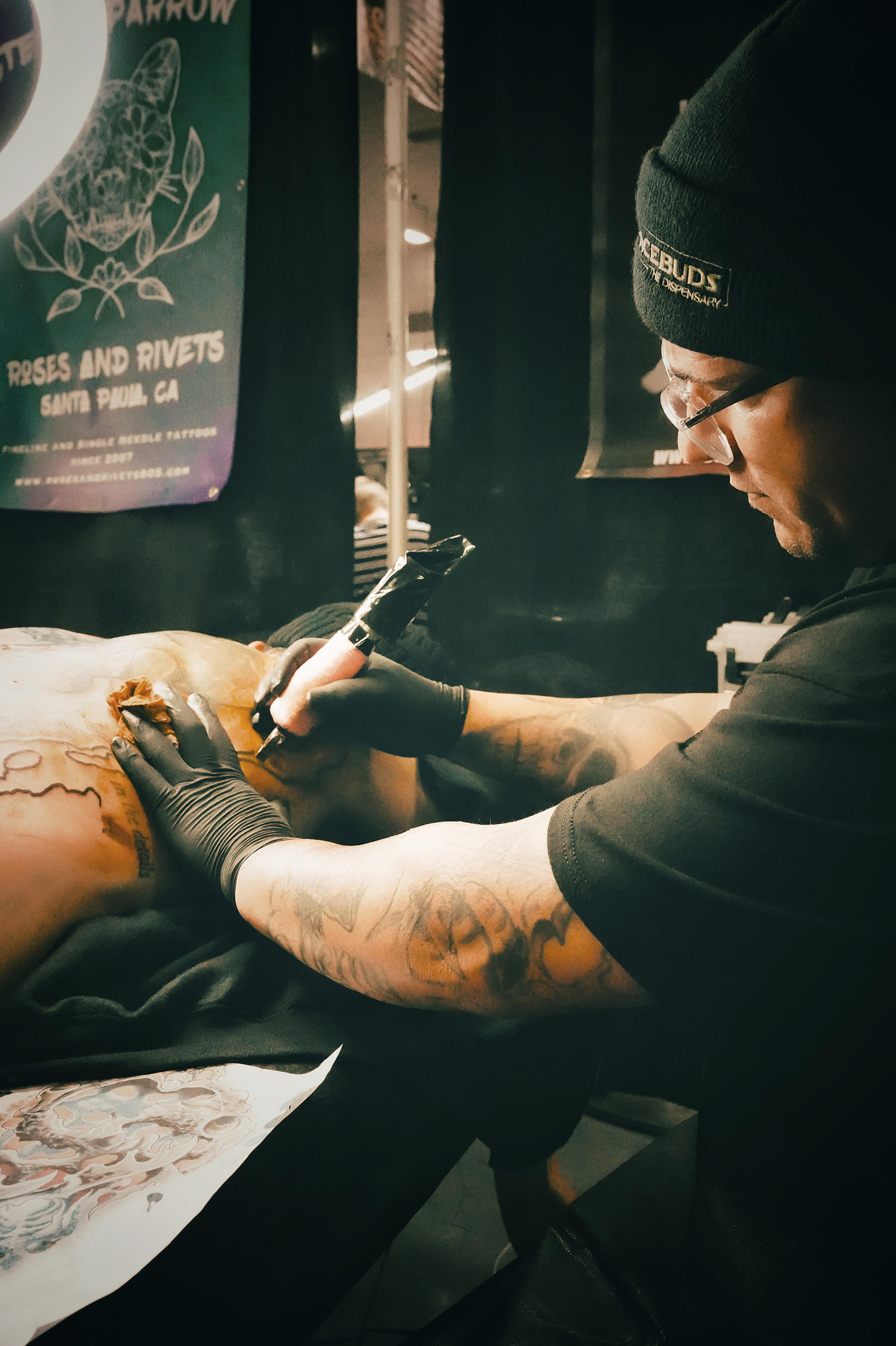 South California-based tattooist Wade Titus worked tirelessly on a three-day artwork.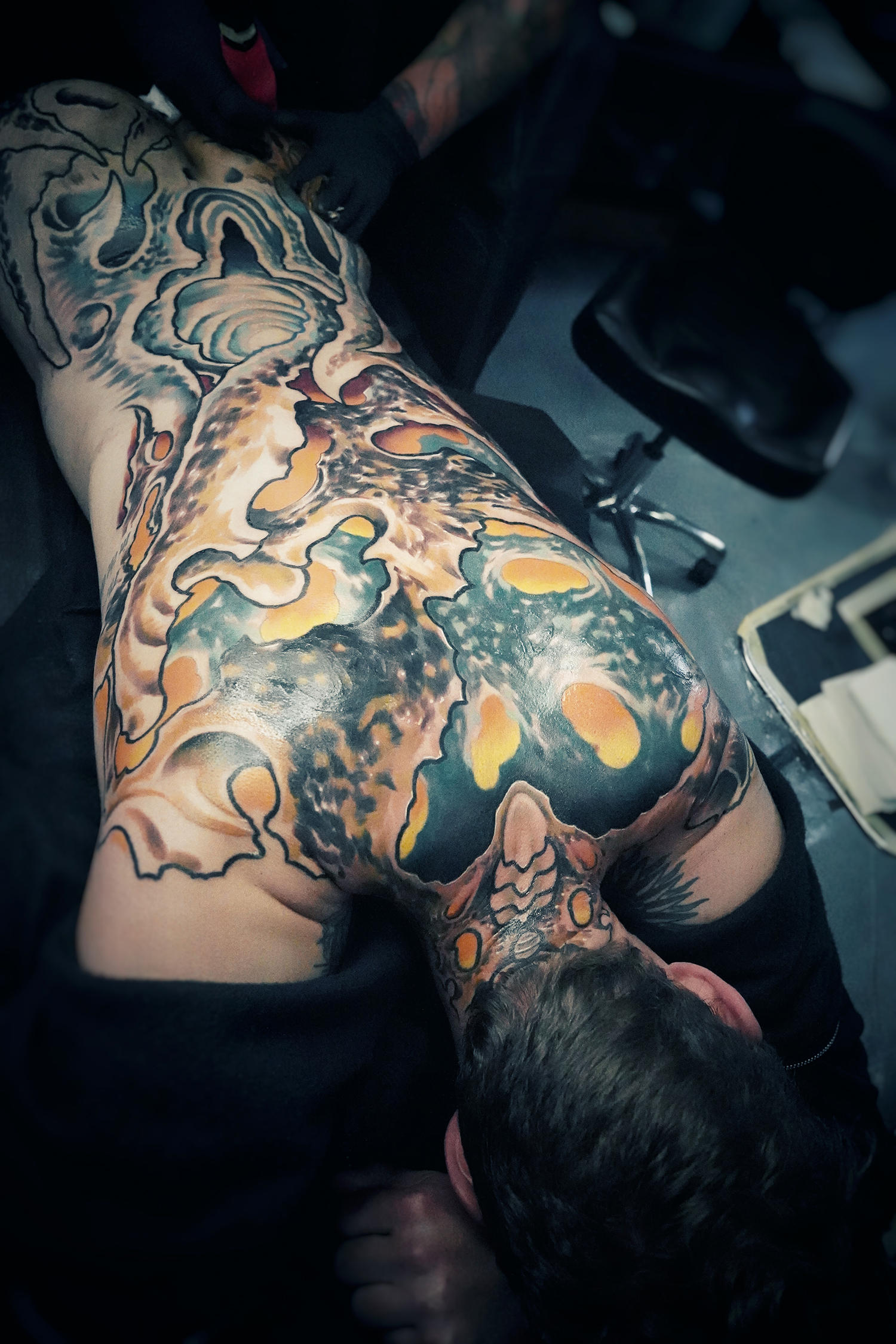 The full bio-organic back piece by Wade Titus.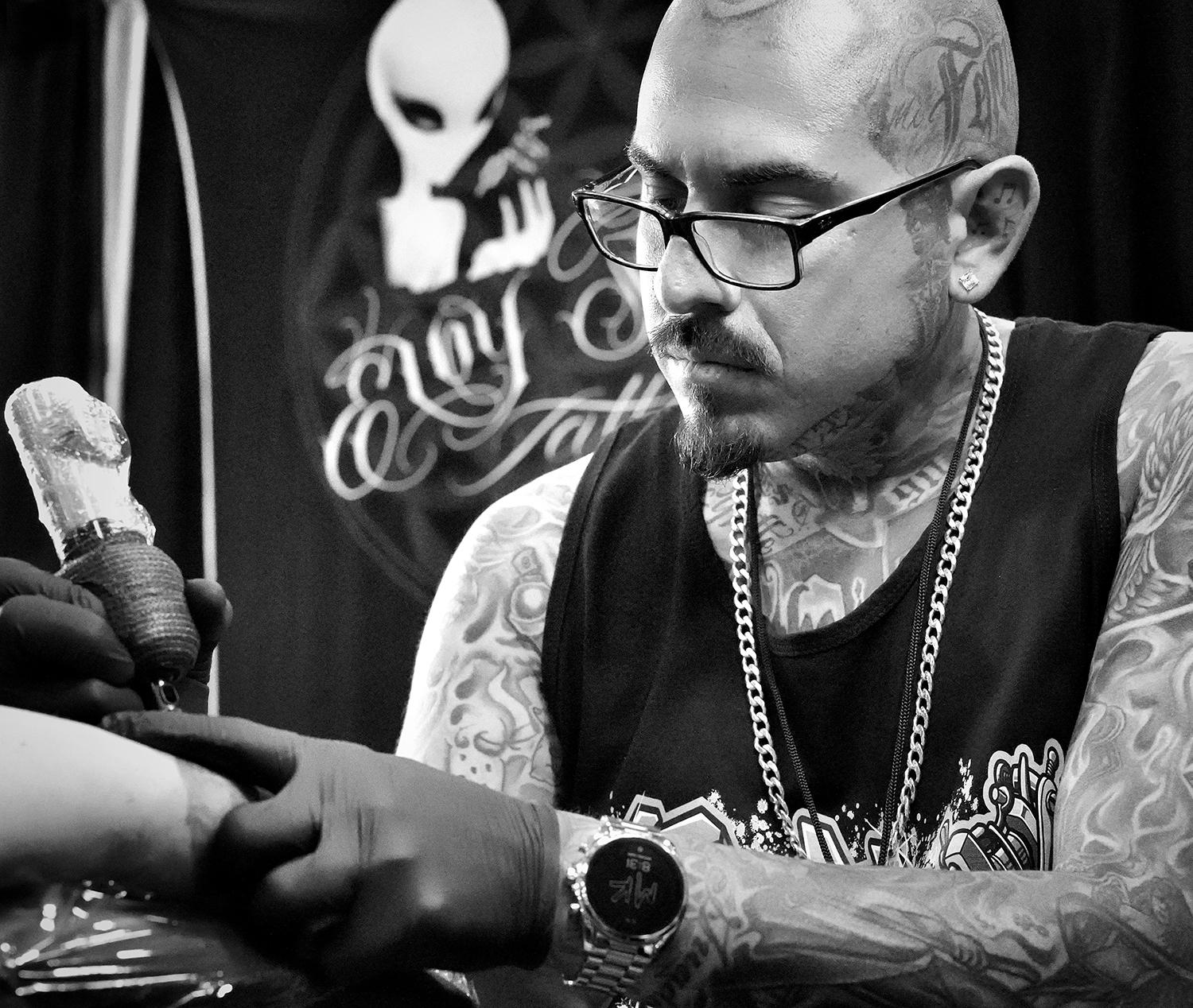 Jbad is on a hot streak at the Seaside Tattoo Show.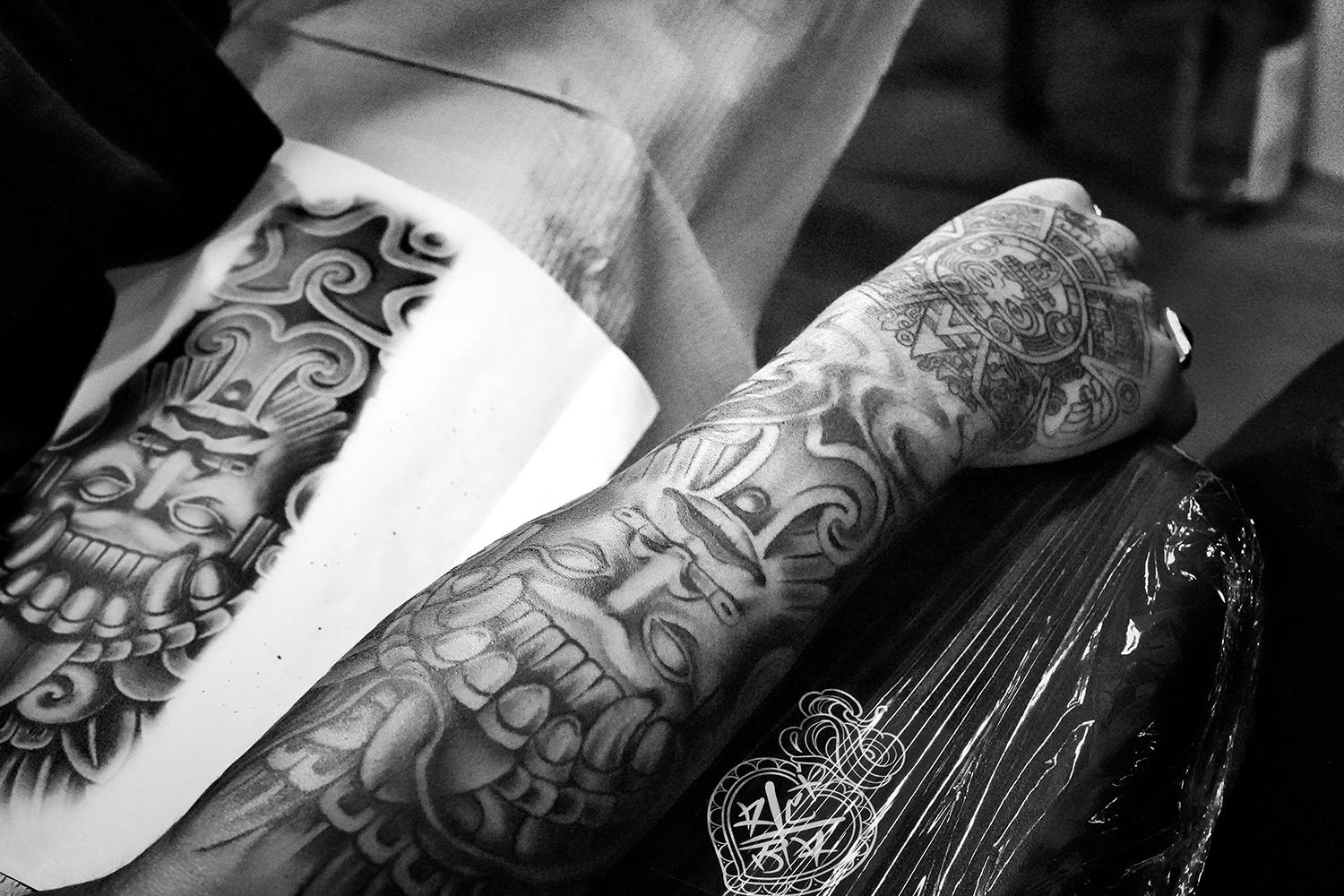 Angel Pineda-Rodriguez creates lovely Mexica black-and-grey art.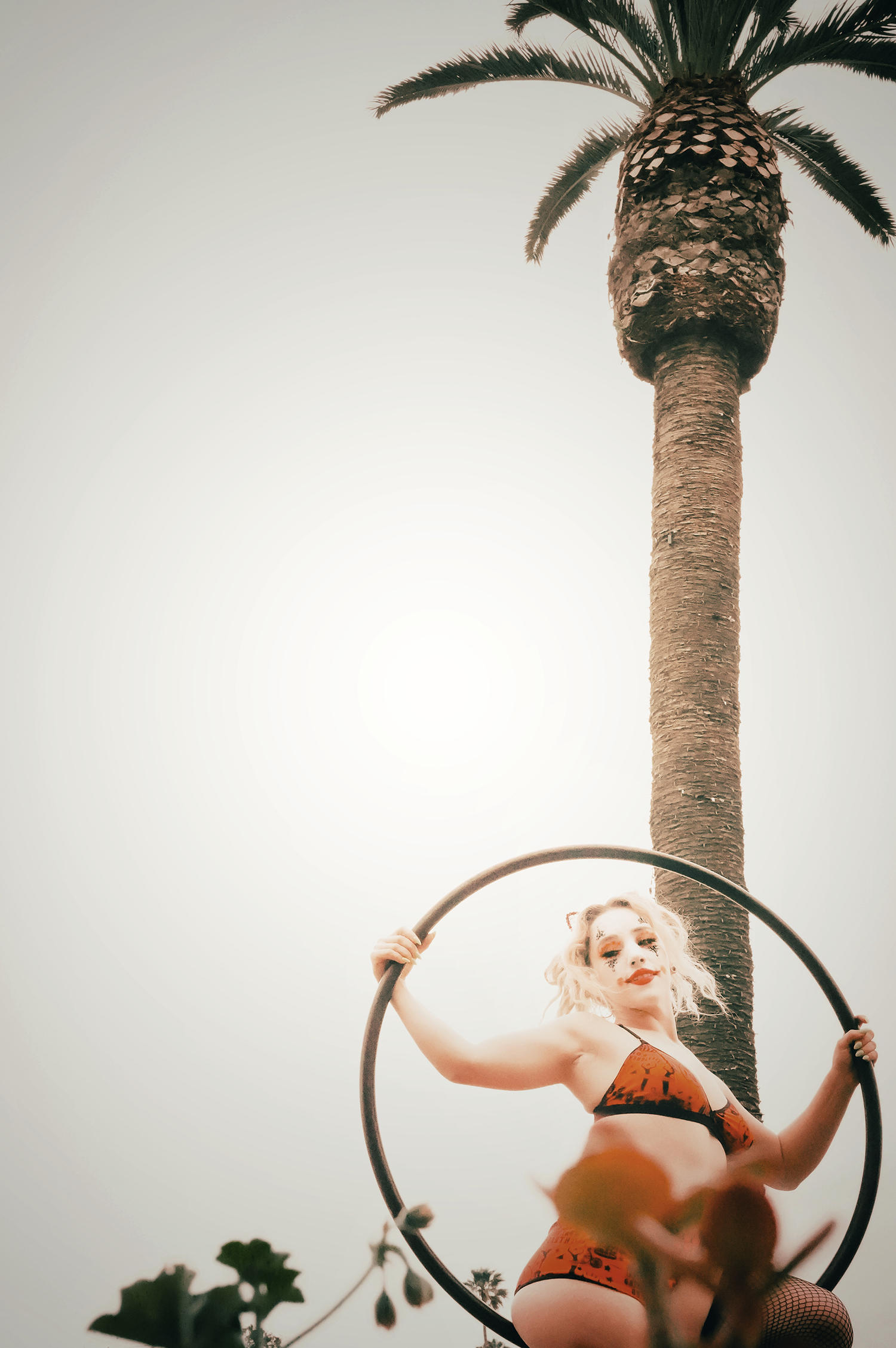 One of the sideshow performers.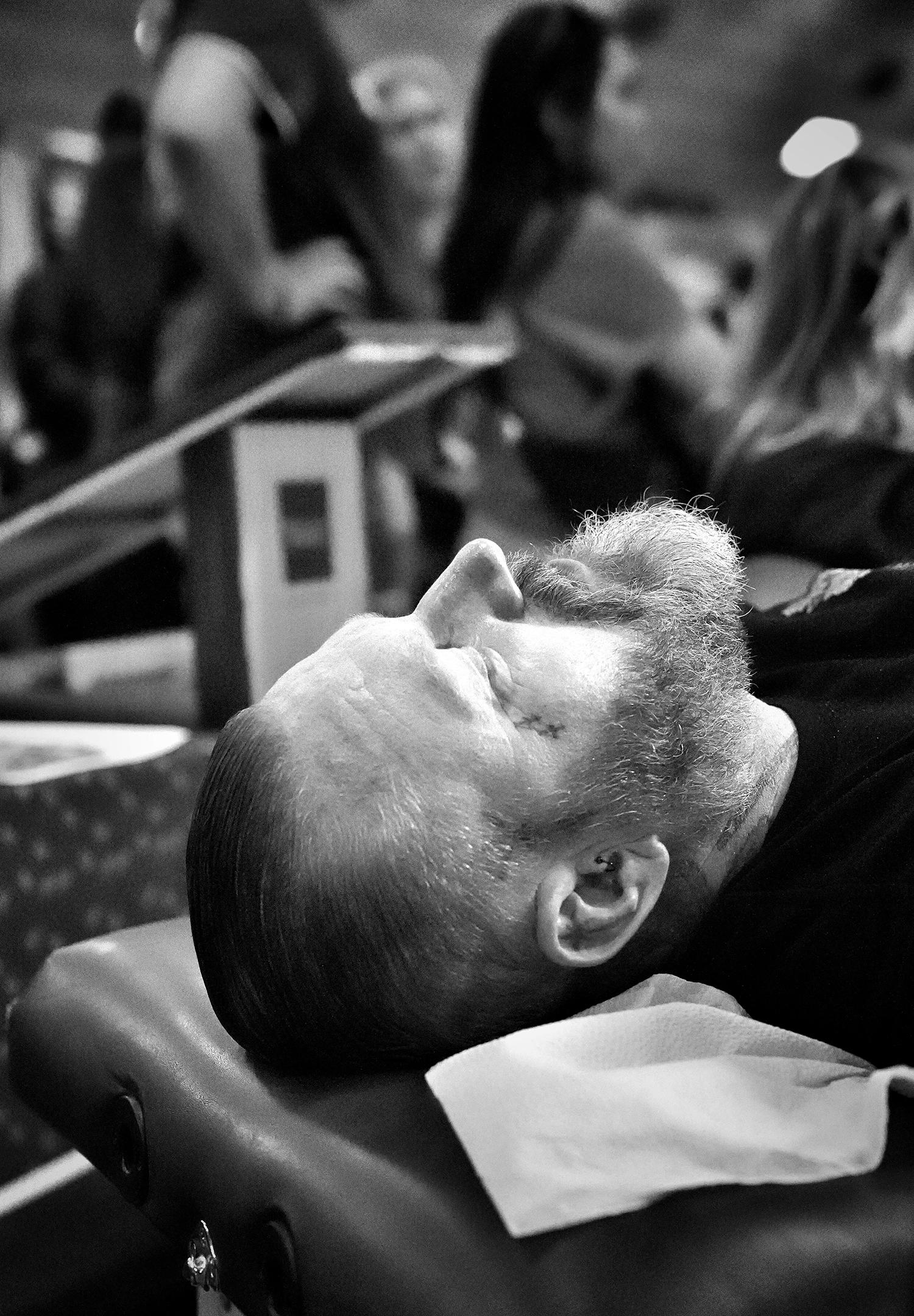 Jeremy Hana, the co-founder of Sullen, receives a collaborative tattoo from Jojo Ackermann and Robert Atkinson.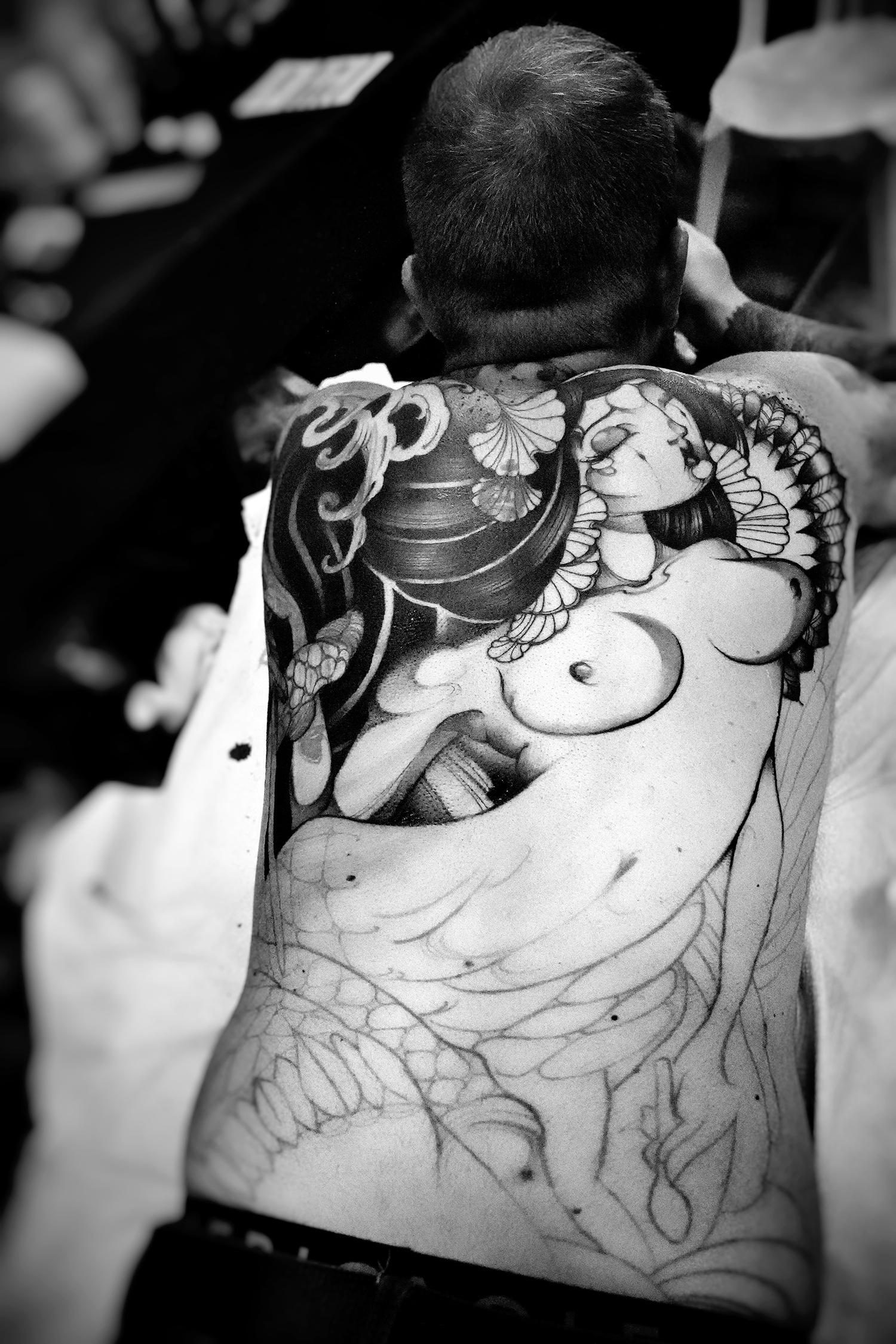 A composition by Dave Koenig depicting a mermaid will begin on the back and proceed down the limb.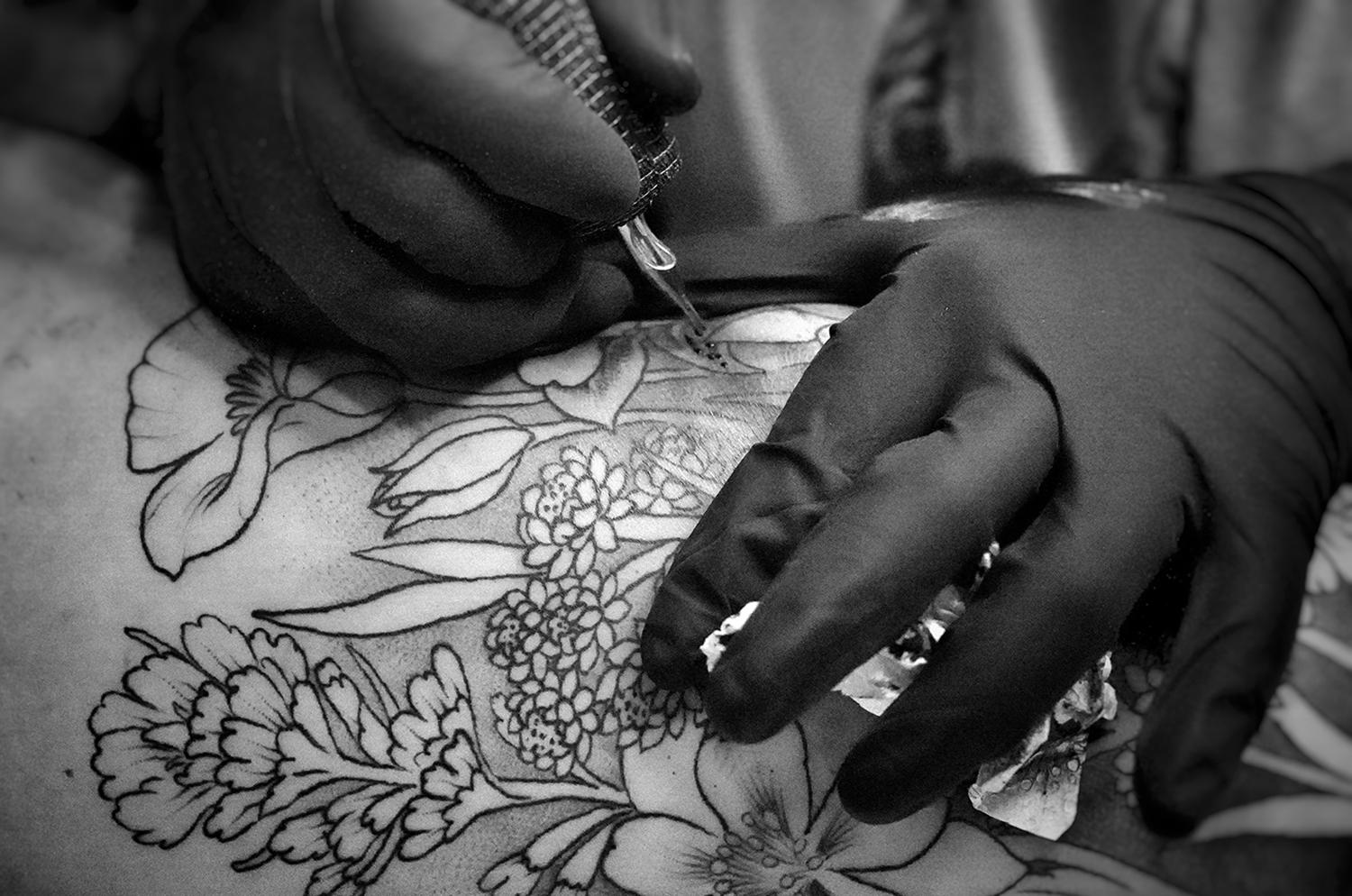 Close-up of flowering work by Manny Lorenzana.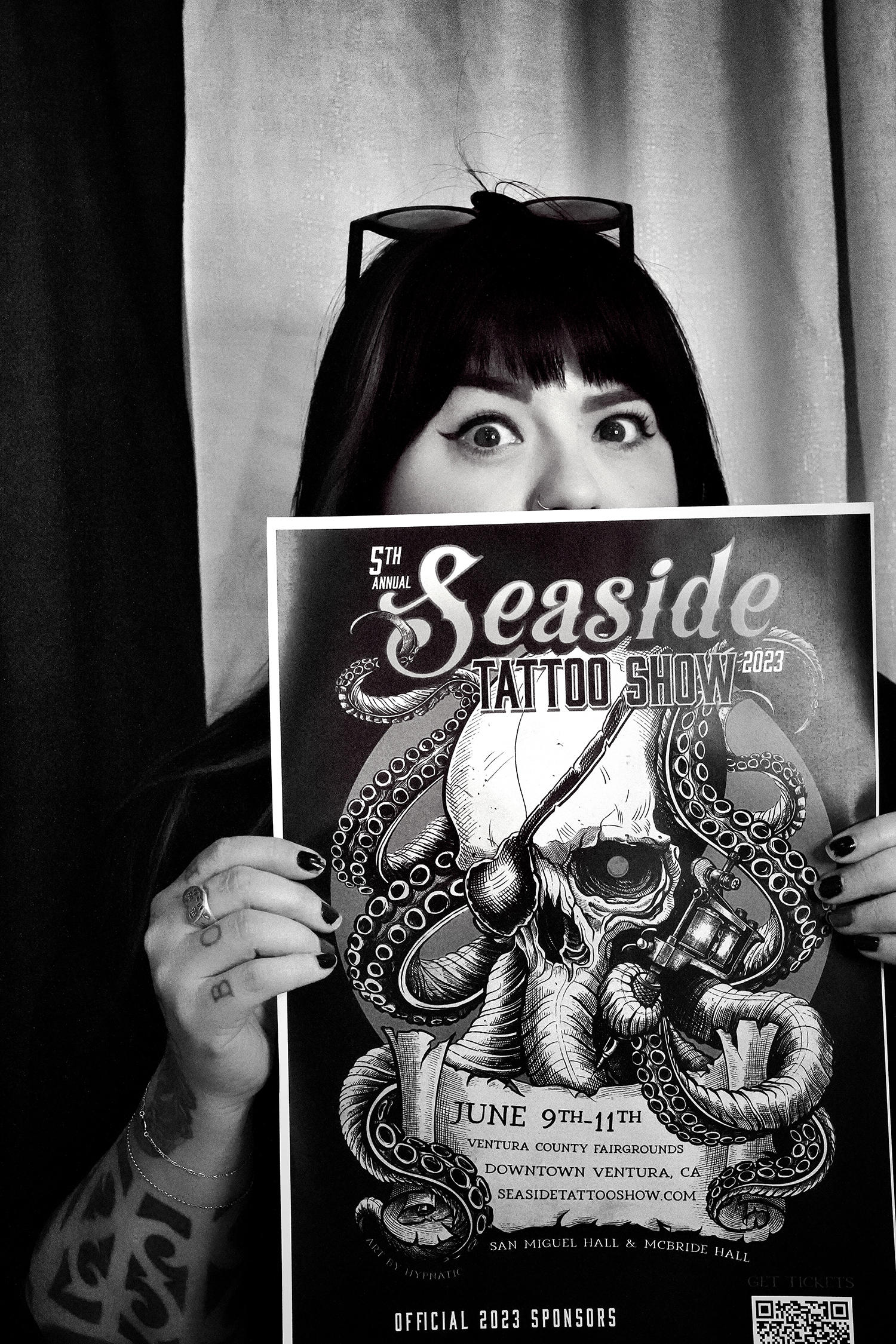 Christina Diaz is the event's organizer.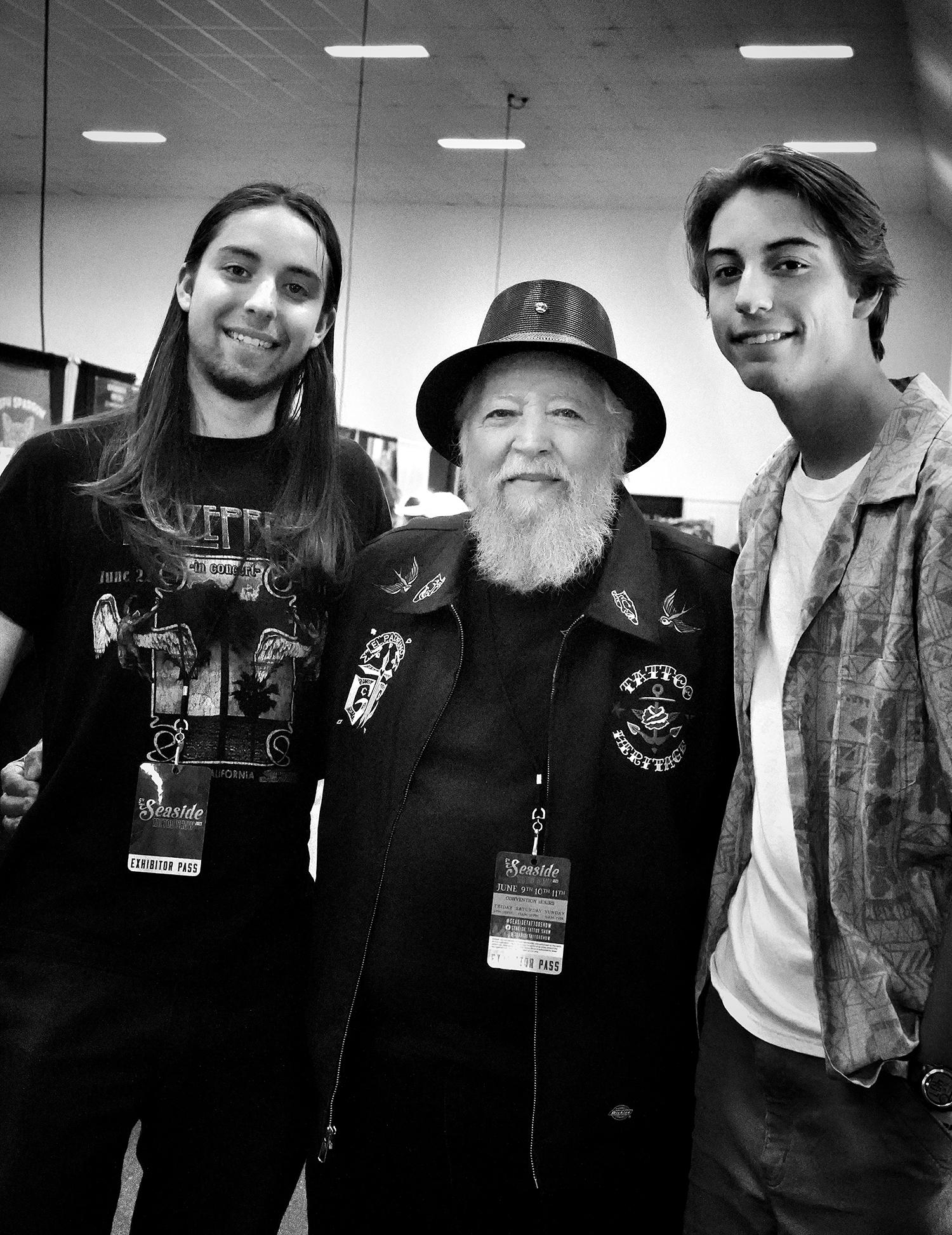 A rare capture of Good Time Charlie Cartwright's grandsons, Henry on the left and August on the right.
Photos by The Tattoo Journalist, © Scene360