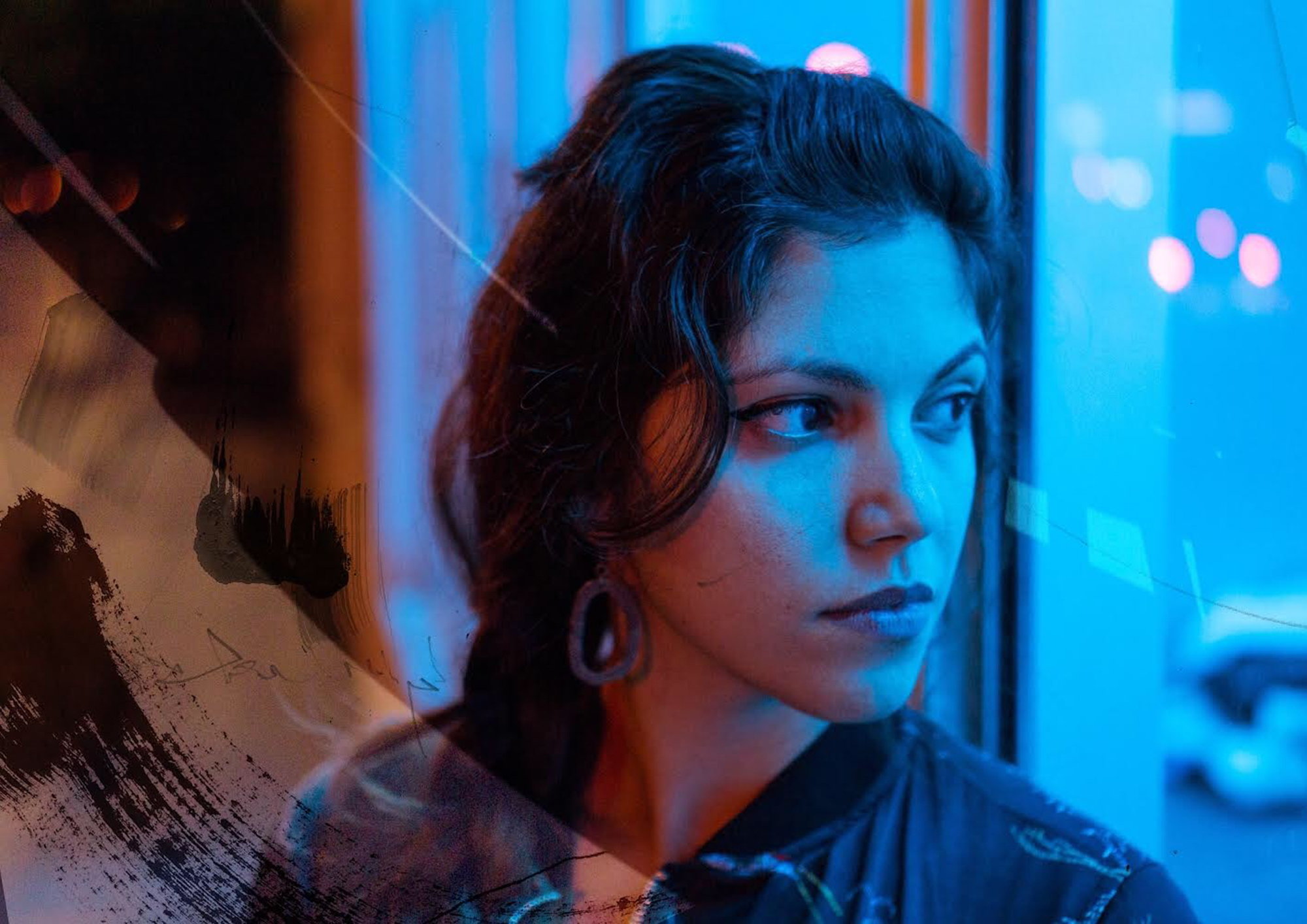 Giving beautiful tributes to Etta James, Nina Simone and Sam Cooke — Shiran could have easily become a professional illustrator, but somehow ended up in the tattoo field.
Shiran is engaged to tattooer Artem Koro, who has been her rock through thick and thin, such as a long recovery after her leg and hand were smashed in a road accident. And before all this, she did military service for her country Israel, and once released, she set out to see the world. Looking for a sense of freedom and joy, she has continued traveling for leisure and her tattoo job which have given her a meaningful life.
Above: A beautiful portrait of artist Shiran.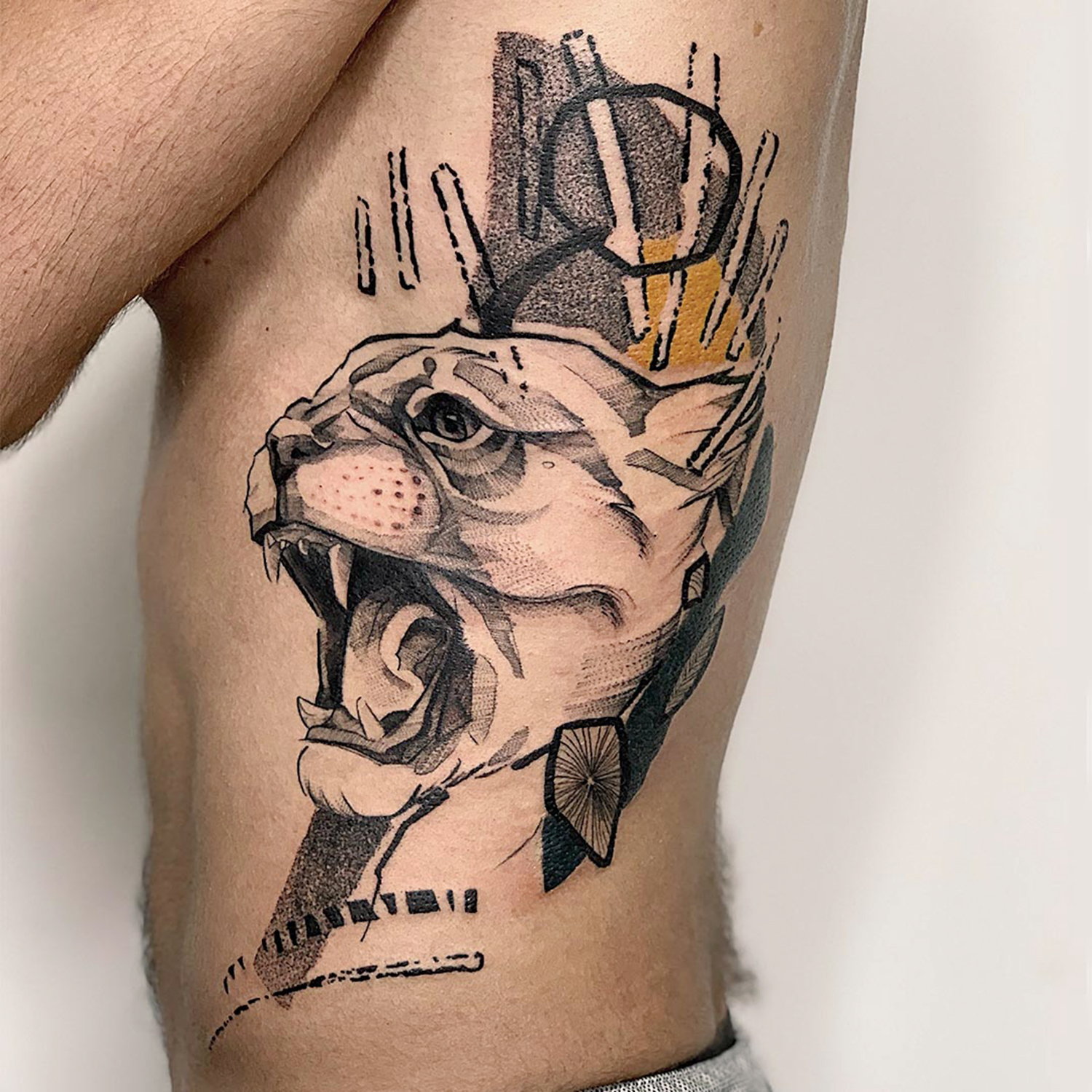 To create more depth in the facial expressions of the cat, Shiran used the stippling technique.
In the last decade, tattoos have become more common in Israel. Is it still a taboo in certain districts? And has anything changed within Jewish communities (i.e. their religious law forbids the use)?
In the last 10 years, tattoos have become more common in Israel for sure; but until now, if a tattooed person goes out from Tel Aviv to the next city, they will get some kind of [negative] looks and comments about their tattoos. I'm not talking about a person who has a small symbol or flower tattoo, but a person who has massive tattoos like full sleeves, etc. As for Tel Aviv, it is a city known for open-minded people — an openness for differences — that is why one out three people have massive tattoos.
About tattoos in the Jewish religion, I don't have a lot to say because tattoos were always a taboo in that religion, and I believe they will always be. Some things never change!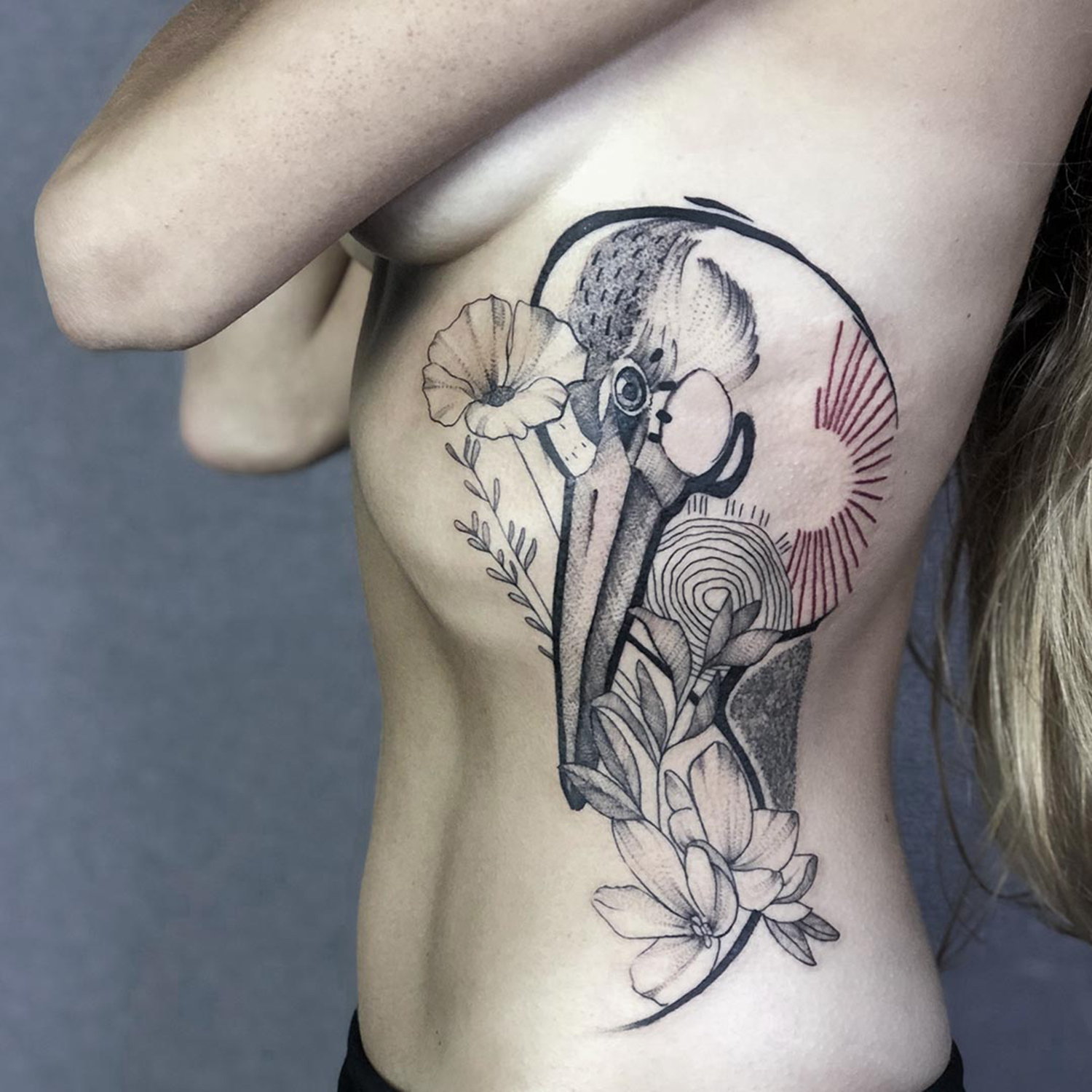 Shiran's illustrations are converted to stencils and then inked on skin.
Once you were released from mandatory military service, you decided to travel to India.
Most young people who finish with their military service, end up traveling the following year or more; I think it's like a social norm in Israel. I believe it comes from trying to take a break from the system and go out for a long trip for pure pleasure. The life in Israel is under constant stress, mostly because of the political situation, so for that reason I think that the need to feel free and travel are really strong. After the military service, I personally felt the need to stop everything and travel to enjoy and explore the world by myself in absolute freedom.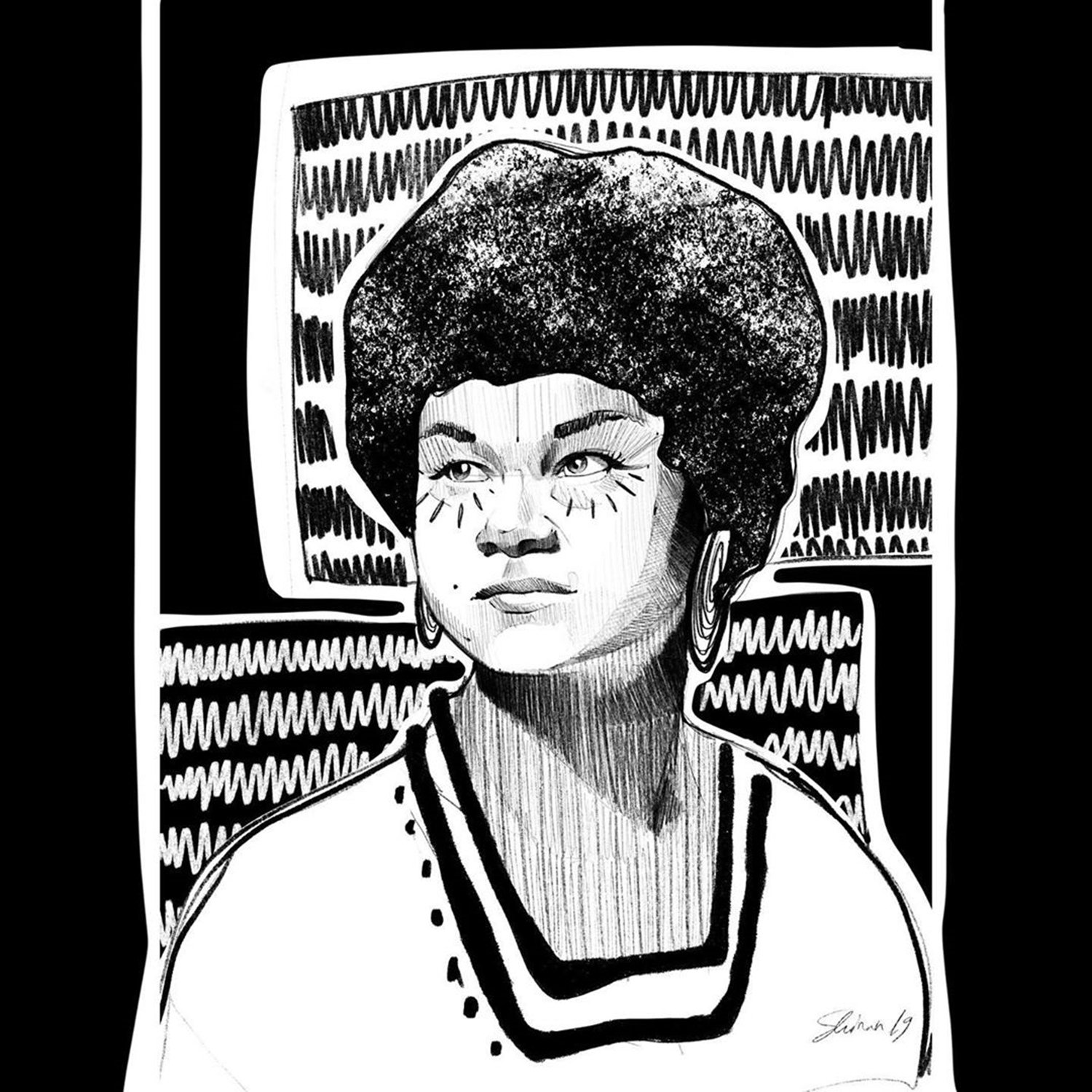 A drawing of "Etta James," one of Shiran's favorite singers.
You are skilled in drawing. Why did you choose to become a tattooer and not a professional illustrator?
I have always been curious about tattoos. The fact that my art is on a someone's body and not on a canvas or paper, has always amazed me! When I get a chance to see my tattooed clients after time has passed, and see that my art is part of their body, it makes me so happy! It's never [something I take for granted] obvious to me.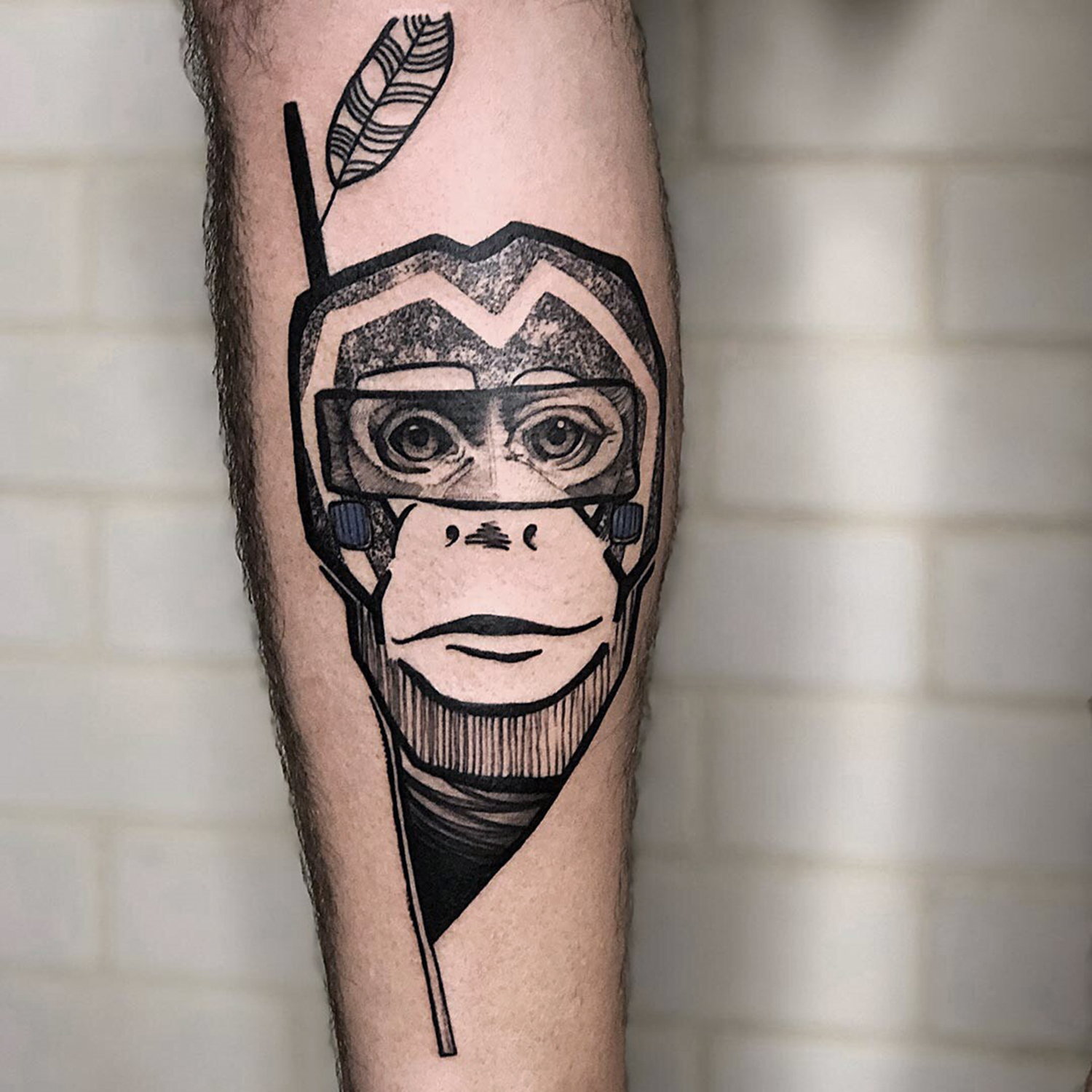 Tattooed by Shiran at Dumiya studio.
You began tattooing fours years ago, and on your first year, you had a terrible accident that left you in the hospital. What happened?
Just when I thought things were going well, it all exploded in my face … [i.e.] it happened one night while I was riding my bike back home; in that moment I was thinking I was going to just take a shower and go to sleep when I got home, and I suddenly found myself lying on the road. A motorcycle hit me! I passed out because of the pain — twice. In the ambulance, my body was full of adrenaline and I kept asking about my right hand and that I tattooed with it, because I felt my hand was not its place. My leg was also smashed, but I only cared about my hand. In the following months, I was in a wheelchair not able to take a shower on my own. And every normal act became a huge pain [struggle]. When entering the rehabilitation hospital, I met people with no legs or arms (they became my friends after short time), and I realized how lucky I was that my injuries were not permanent. After 4 months, I tried to tattoo by myself, but my right hand was not strong enough. It took 7 months to go back to tattooing, yet my hand is still not the way it was before. But I thank God that I'm able to tattoo with my disability. After this accident and experience it brought me, whether one likes it or not, I am grateful for every day that I'm completely independent and healthy. Some people say that through that long recovery period I was in a big depression, but I was lucky to have my fiancĂ© Artem Koro be there for me, always.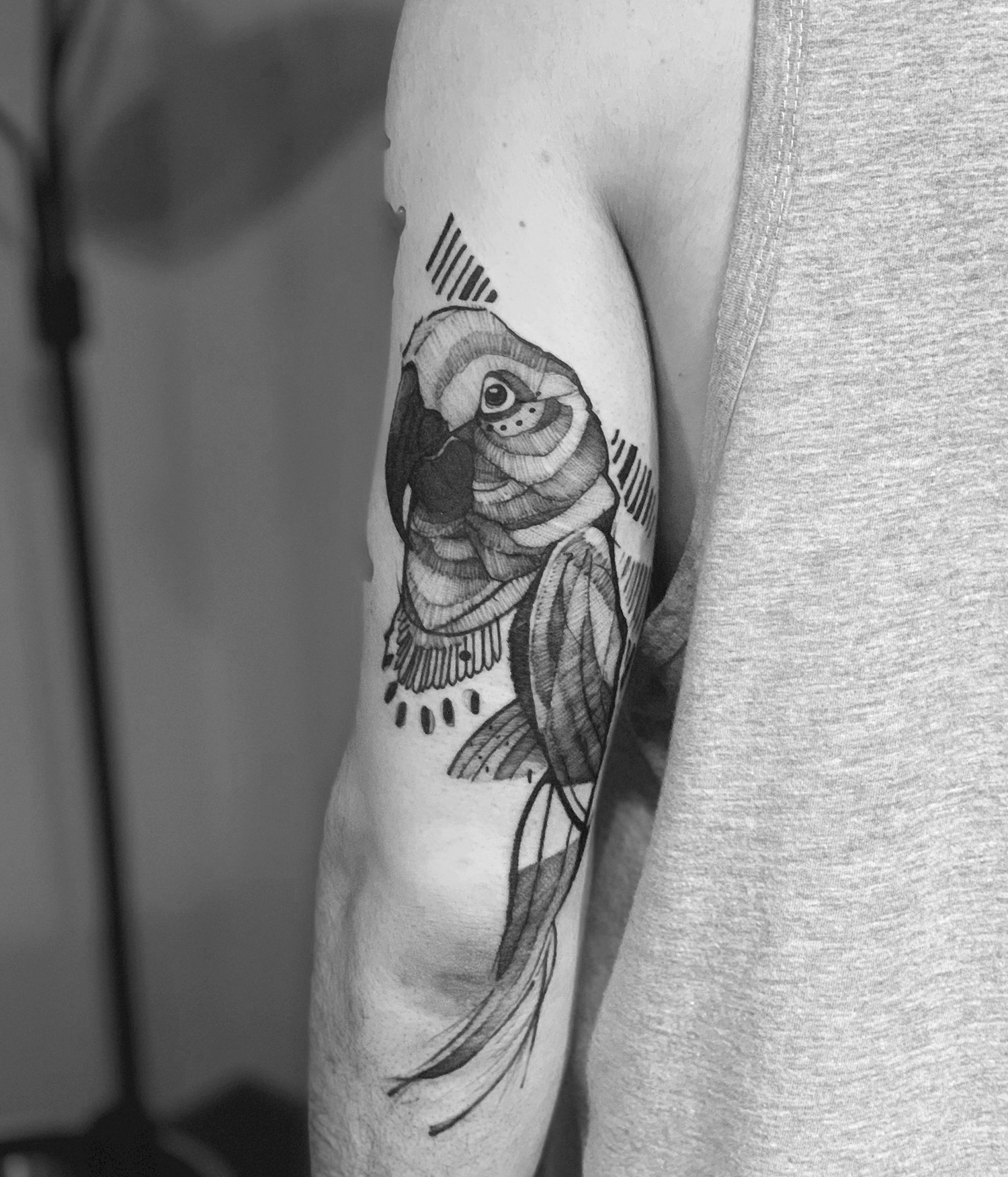 Although this is an animal portrait, Shiran is also known for human ones too. Check her Instagram.
Your fiancé Artem Koro, co-owns a private tattoo studio with you. What is like working with him, and how challenging was it setting up your own business?
I believe that working with your boyfriend, or husband, is really challenging. But, I also know for fact that with good communication and friendship (like me and Artem have) can be a great experience. Artem and I are completely different in our personalities, so working together was actually good thanks to that. (I opened my private studio when I finally felt confident in my tattoo work. So everything went well!)
Israeli tattoo artist Shiran takes pride in her work.
Please explain about the ambience of your studio; your creative process and how you work with your clients.
The atmosphere in my studio is always calm and relaxing. I have a rule that my clients must come alone to the consultation and  session. I think it is the best way for the tattooing process, i.e. without distractions and opinions from others. Eventually, my artwork will be tattooed on them, so I think that only their opinion and my own are important. Most of the time my clients choose from my "Wannado" designs. And some clients come with a general idea for their tattoos — like the type of animal they want, or a specific placement on the body — we work from this point on. Then, I am responsible for the rest of the job!
I work on one tattoo per day. My clients deserve a full day [from me], especially when it is not a small tattoo. I do not like working under pressure, or tight deadlines, so I ask the client to not have plans for that day except getting tattooed. My tattoos are at fixed prices, unless it is a very big project that requires more than one session.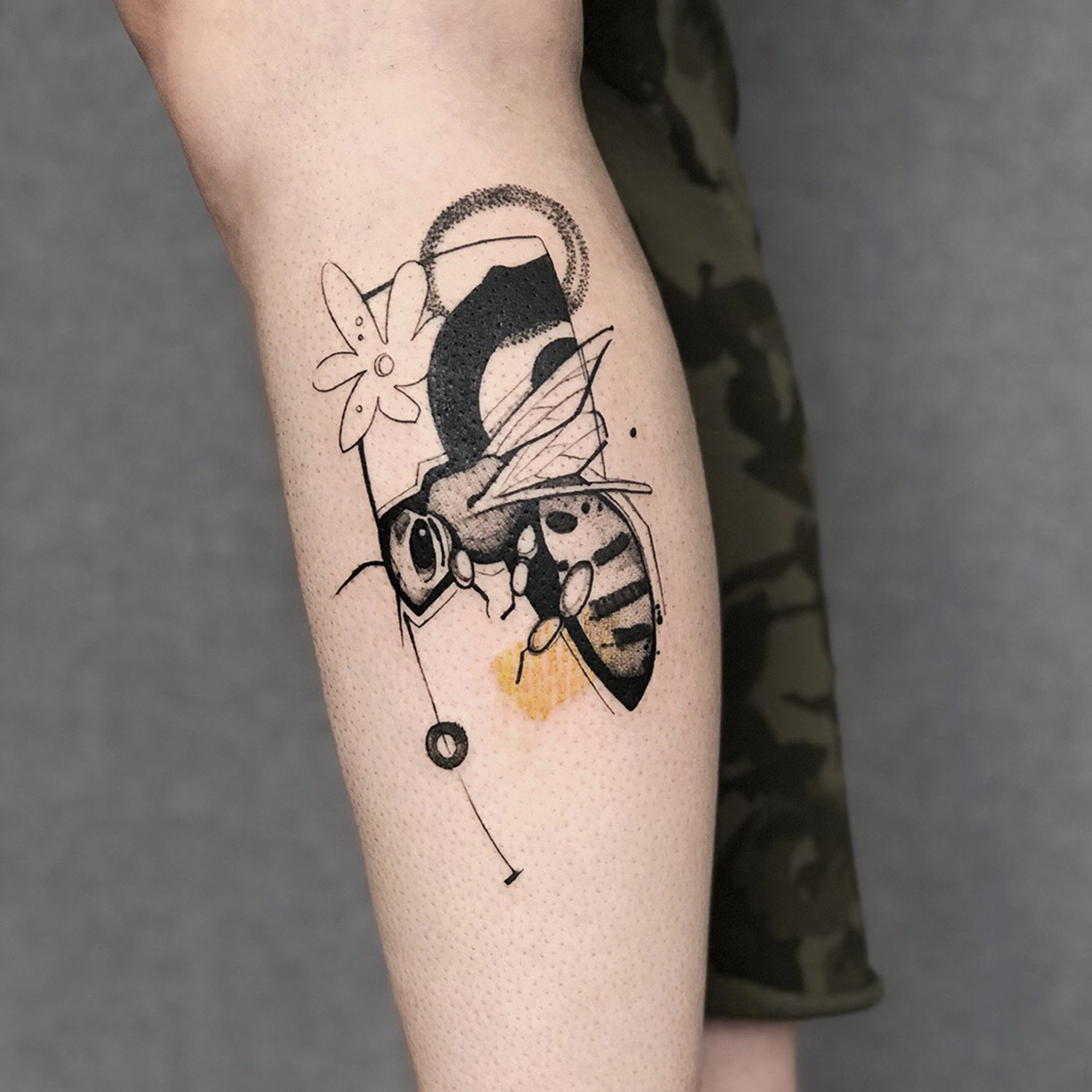 A stylized bee on the left leg of her client Maya.
How important is it to keep traveling and doing guest spots?
This type of work gave me the freedom to be wherever I want to be, so why not take advantage of it? For me, it is essential to keep moving forward, that is how I discovered artists and friends all over the world. [Smile]
Photos © Shiran.