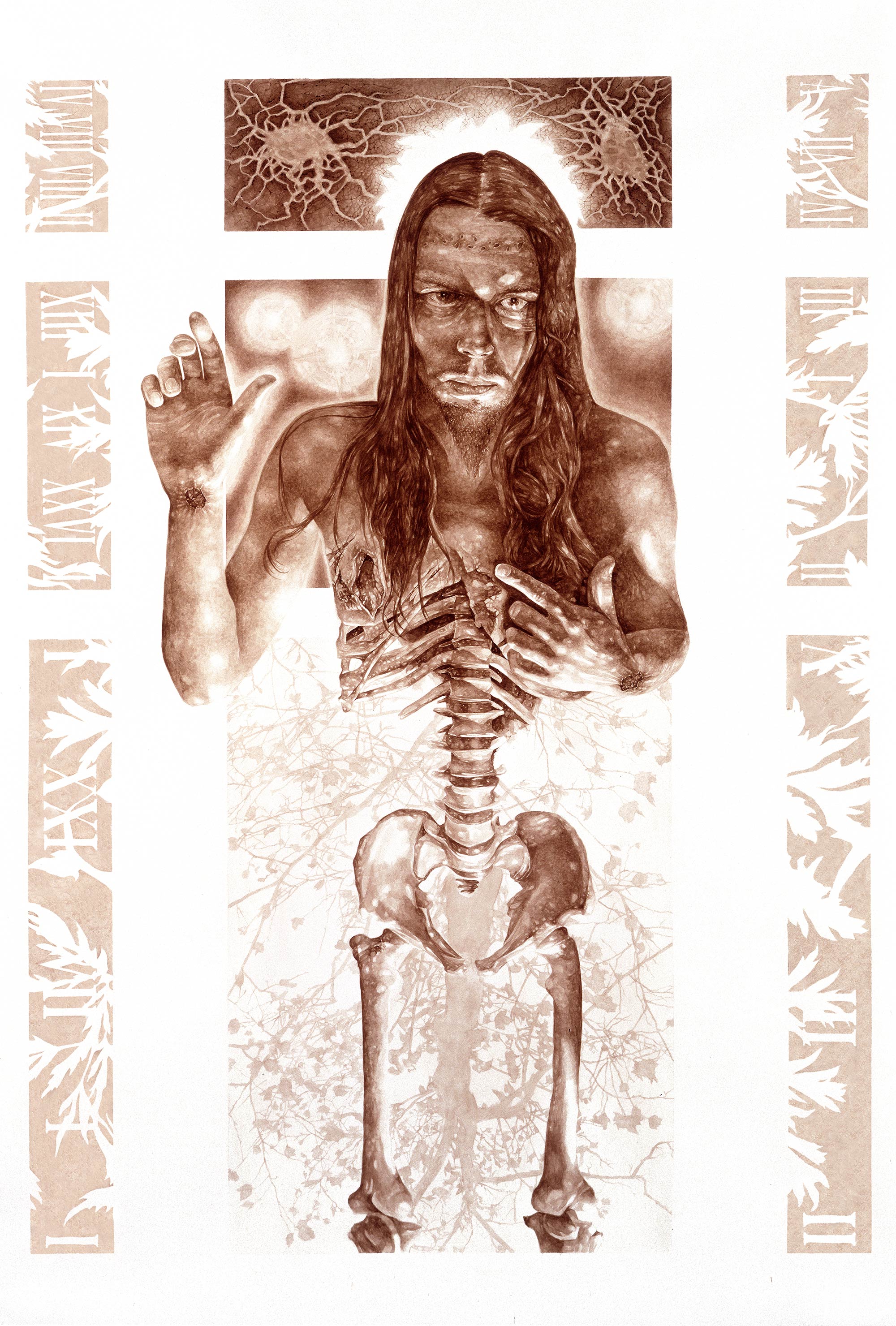 Vincent Castiglia is a renowned New York–based artist who paints large-scale portraits using blood. He began this project in 2000, shortly before he began as a tattoo artist. His work has been recognized worldwide, attracting attention and accolades from Slayer's Gary Holt, comedian Margaret Cho, and the late H. R. Giger, who in 2008, invited Castiglia to exhibit his work in a solo show in Switzerland.
The blood is usually sourced from himself—15 to 18 tubes at a time—but more recently, Castiglia has accepted commissions wherein he combines his blood with that of the client's on paper. His impressive collection of sepia-toned "liquid flesh" portraits allegorize human experiences of death, suffering, sanctity, and hope; quasi-religious figures, their bodies partially skeletonized or deteriorated, pose in moments of agony and rapture. For Castiglia, these images serve as a form of catharsis; "they're meditations on very real circumstances in life that need a platform and a place to be worked out, and that's the way I do it," he explains.
To learn more about Castiglia's work, visit his website. A documentary (directed by John Borowski) on his life and work is set to be released in 2018.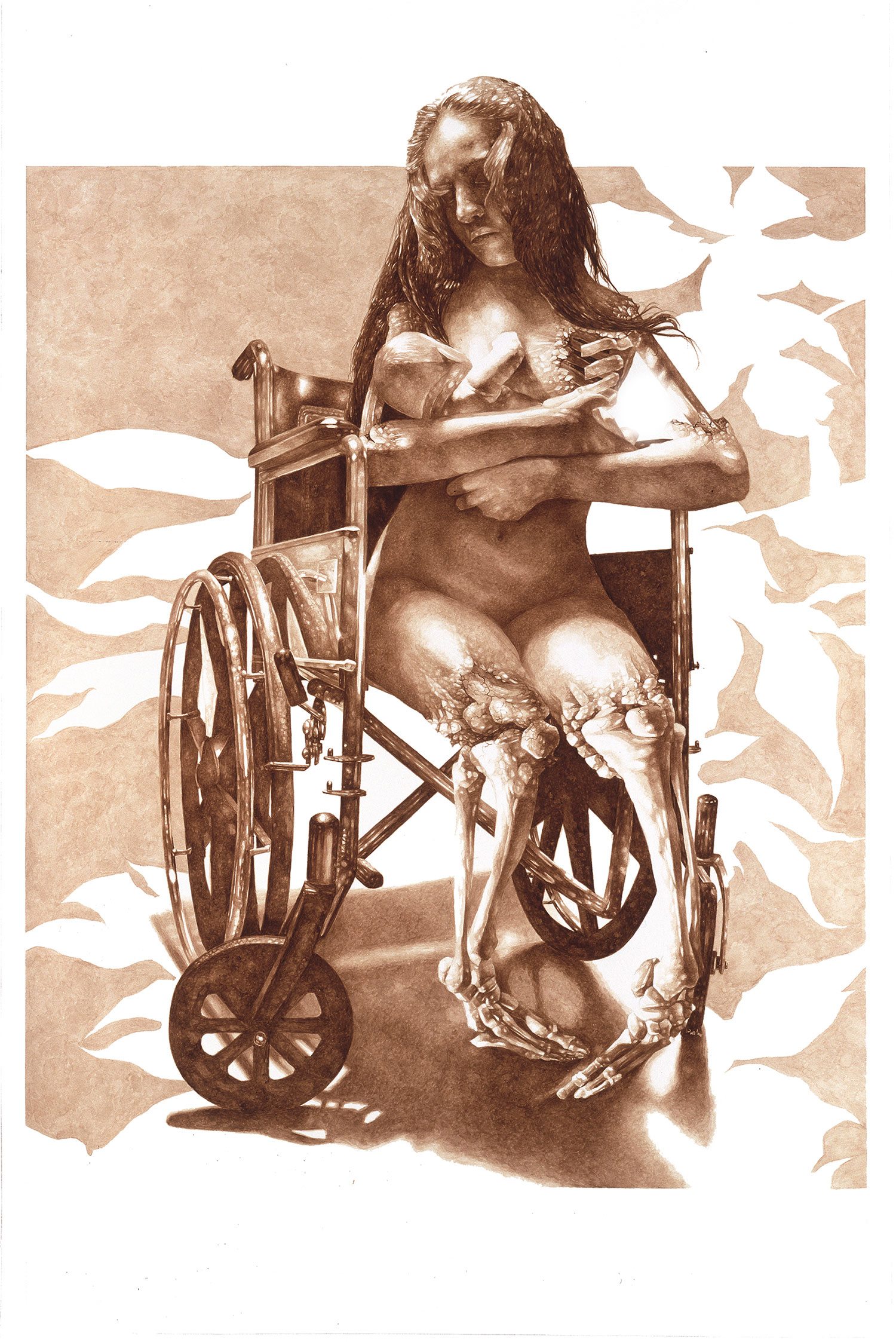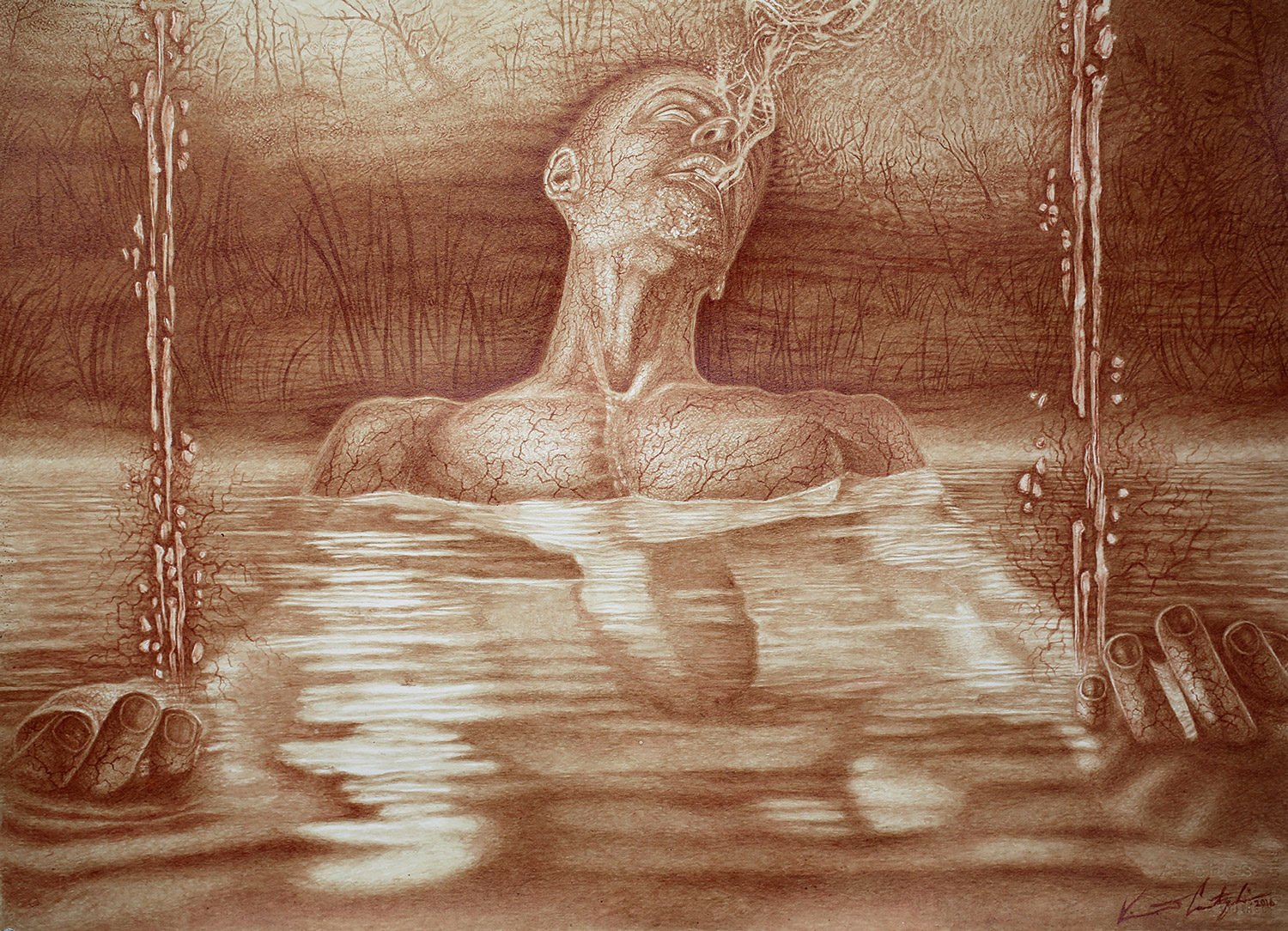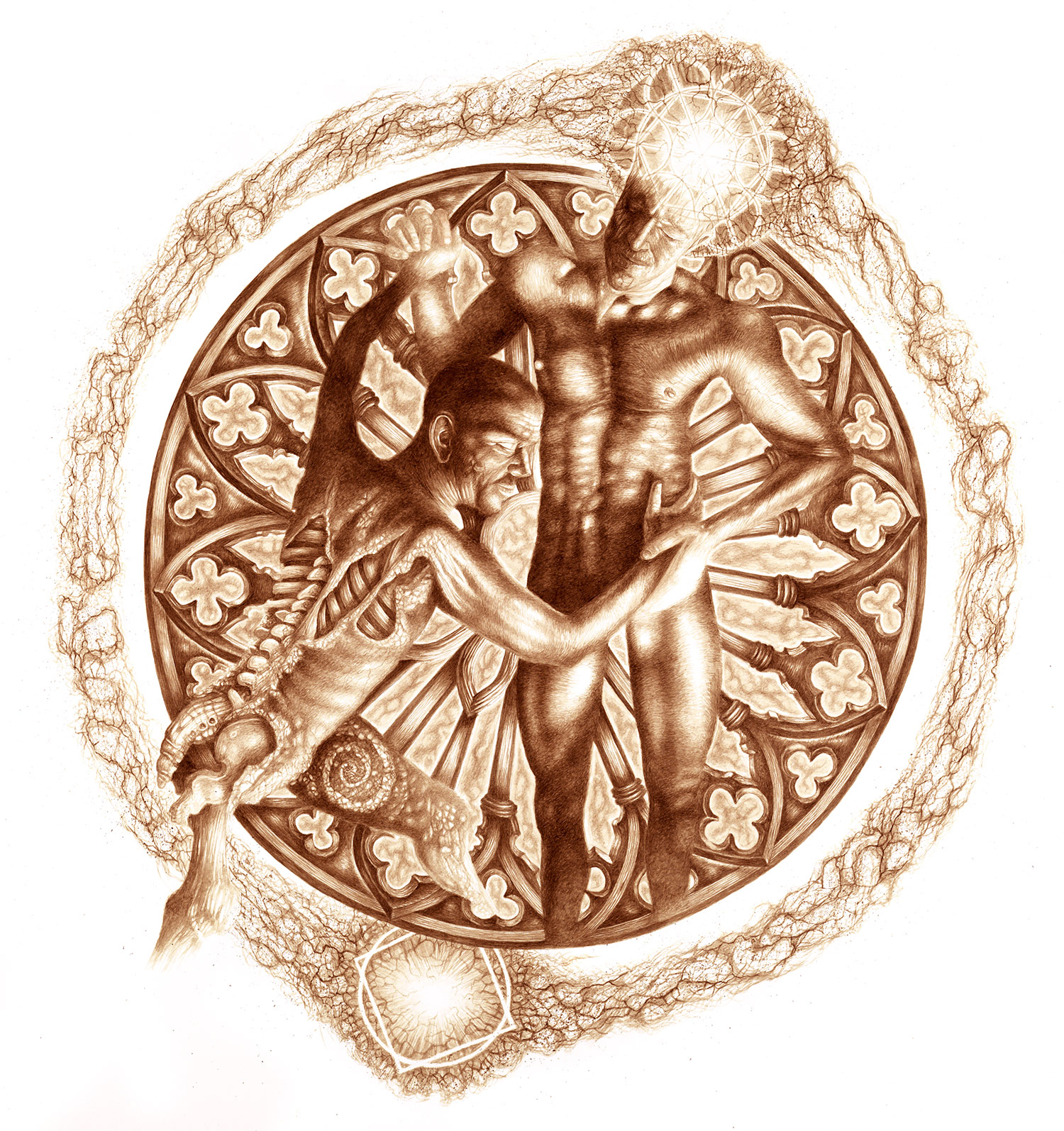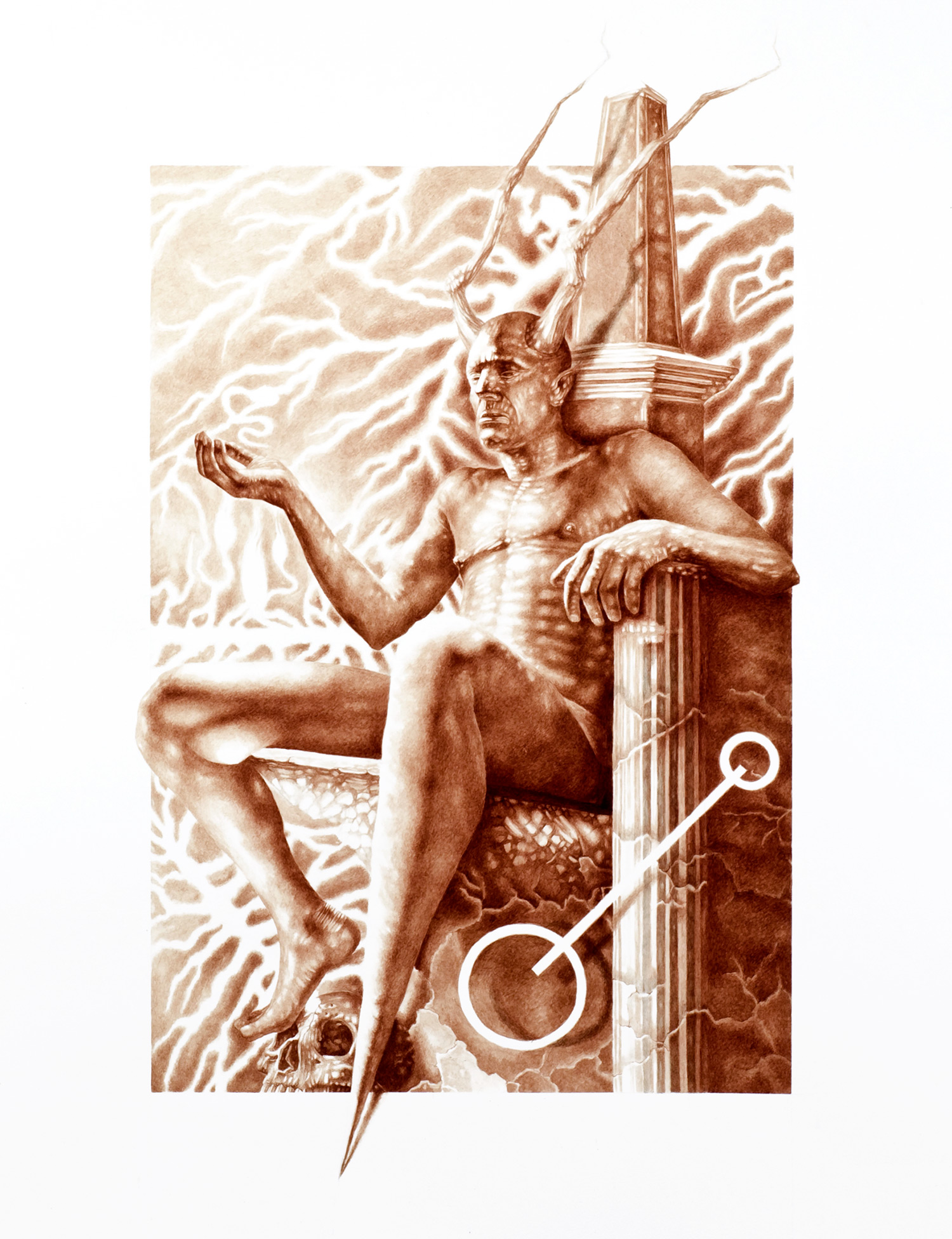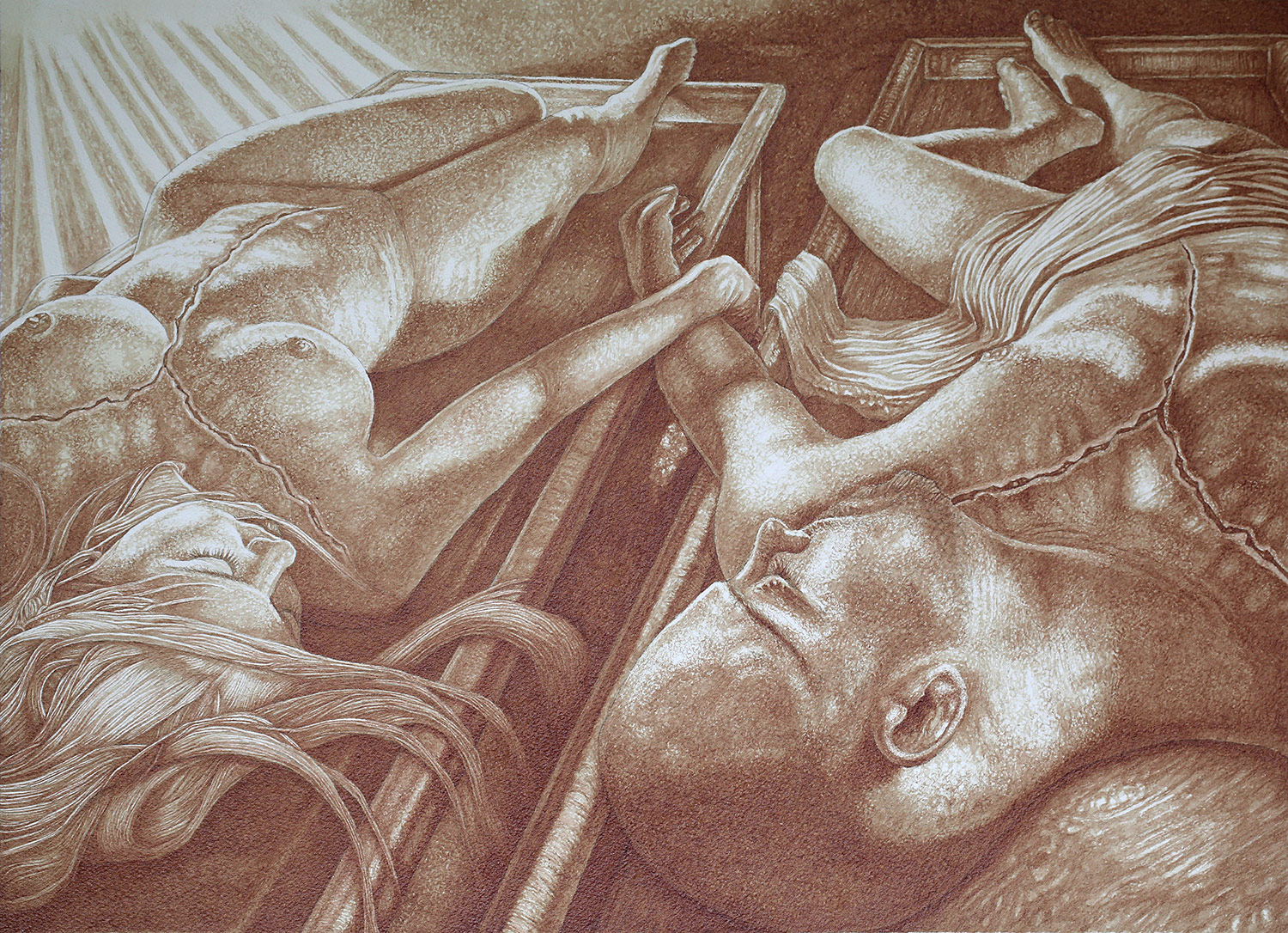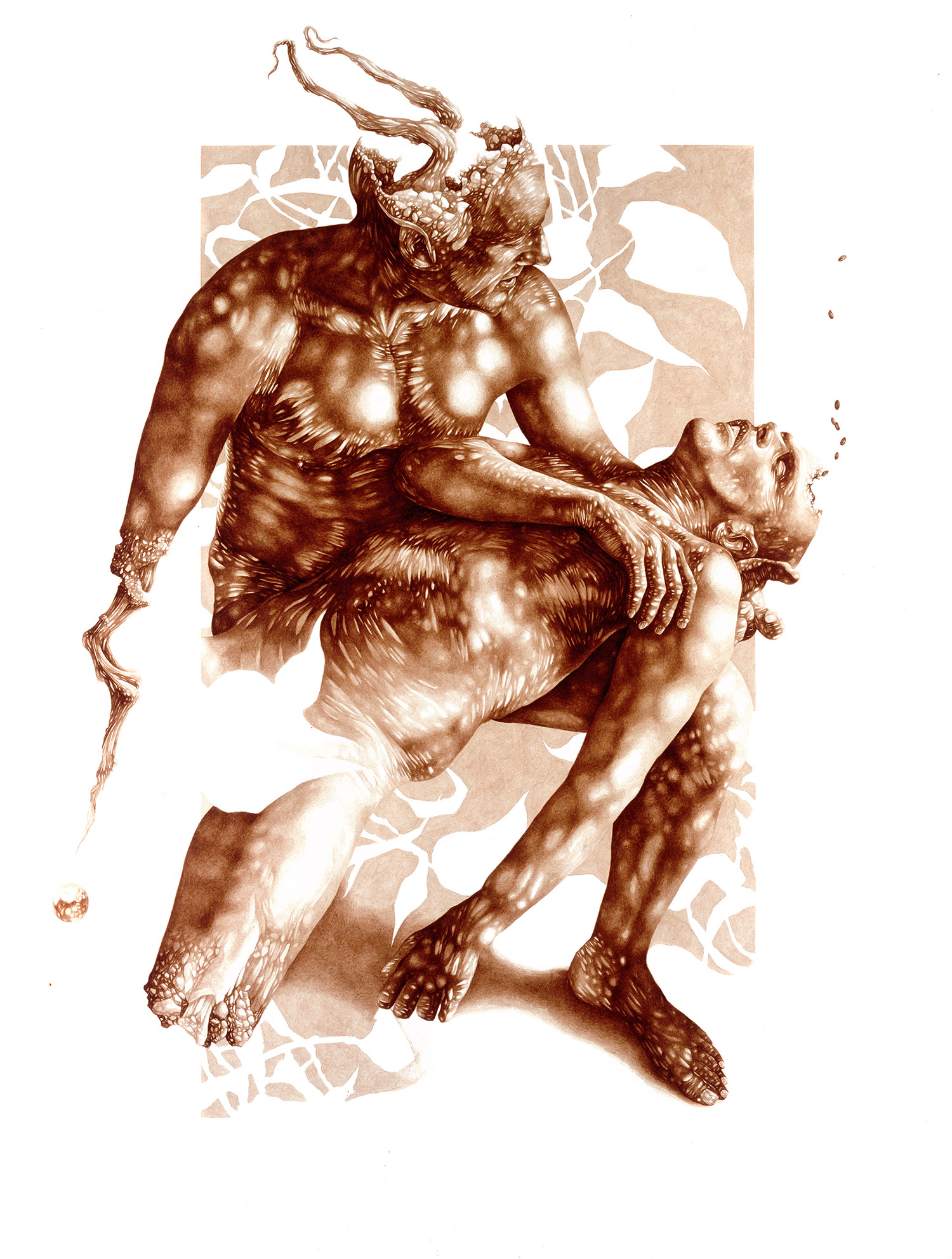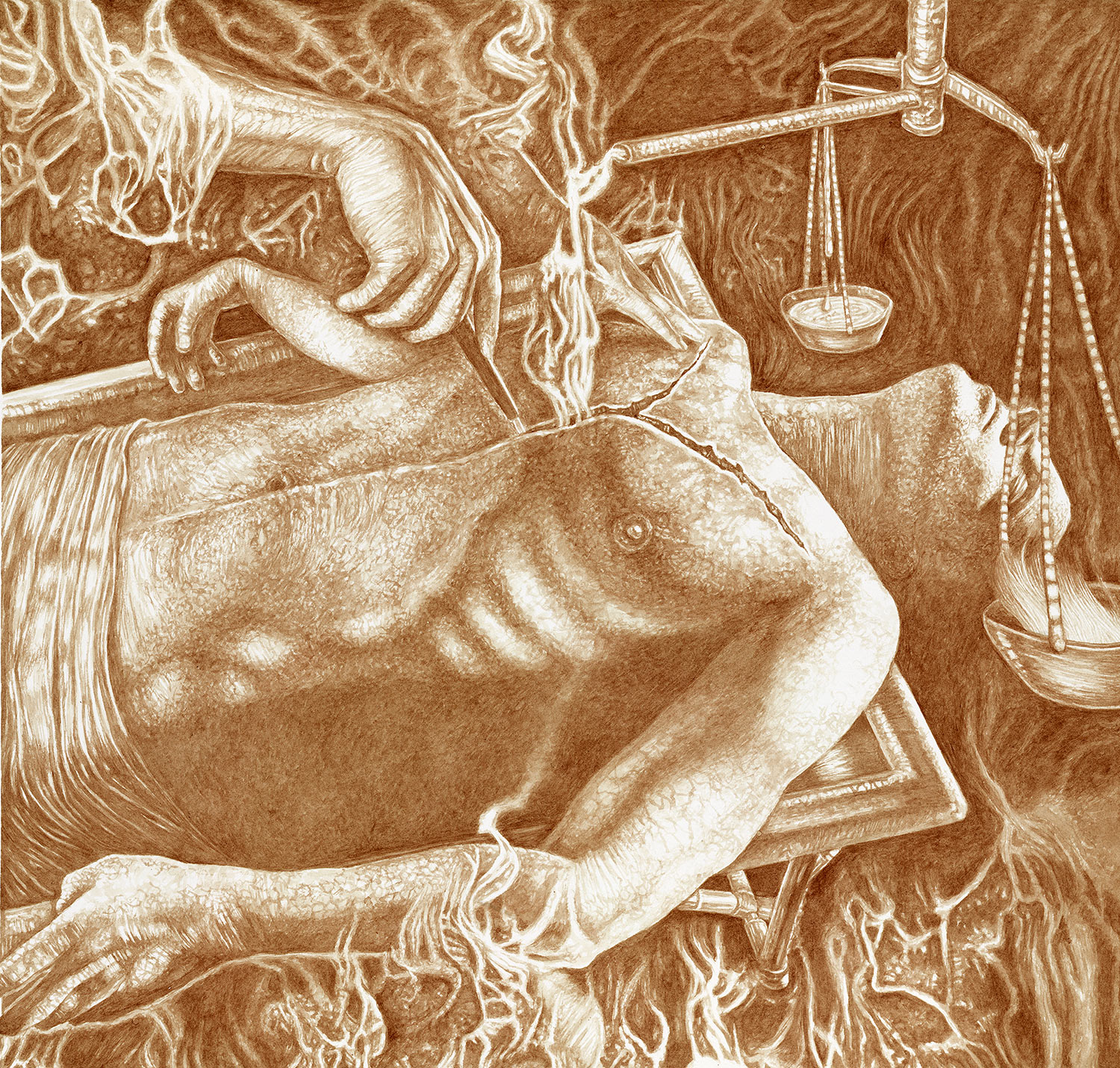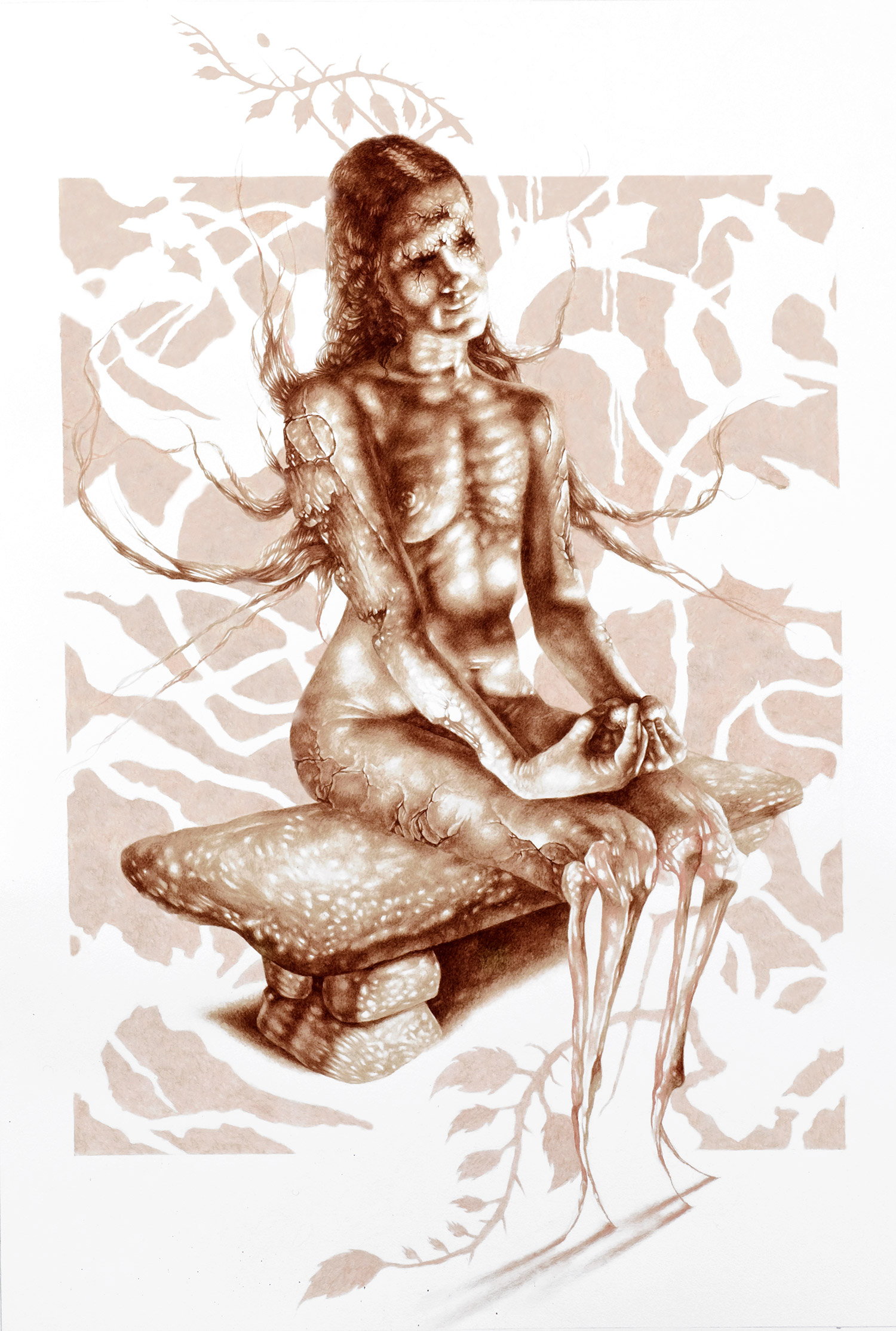 Images © Vincent Castiglia