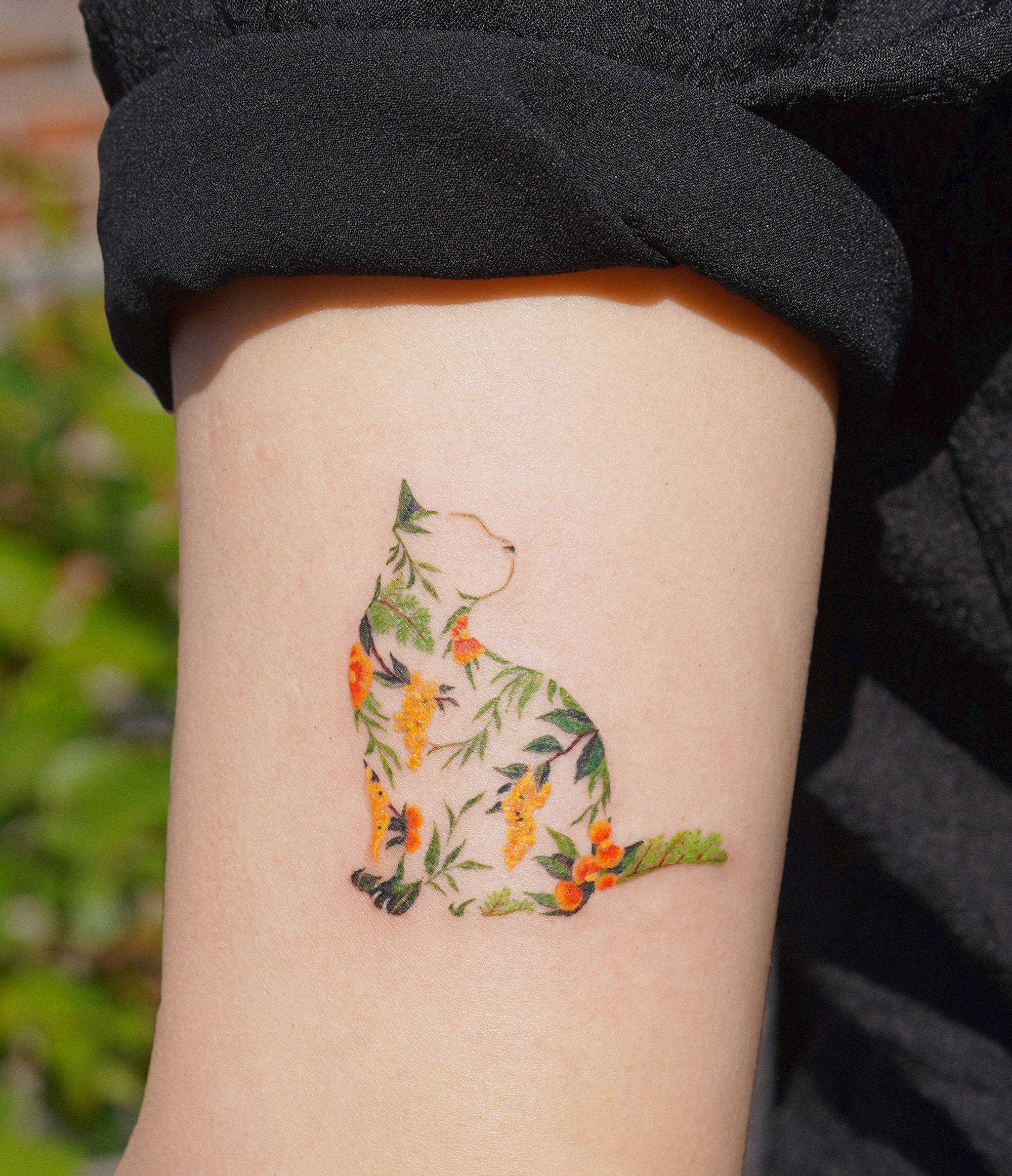 Fluffy, a member of a new school of South Korean tattooers who likes tiny, intricate tattoos, has learned the skill at Seoul's Studio by Sol Academy. Cats, snakes, and dolphins embody flowers and vivid hues. The customers seek it to depict their beloved family pets or significant others. And like her colleagues, Fluffy seeks to expand her cuddly cute work beyond her country to Europe and North America.
Above: Fluffy references silhouette art, such as this cat tattoo, later in the discussion.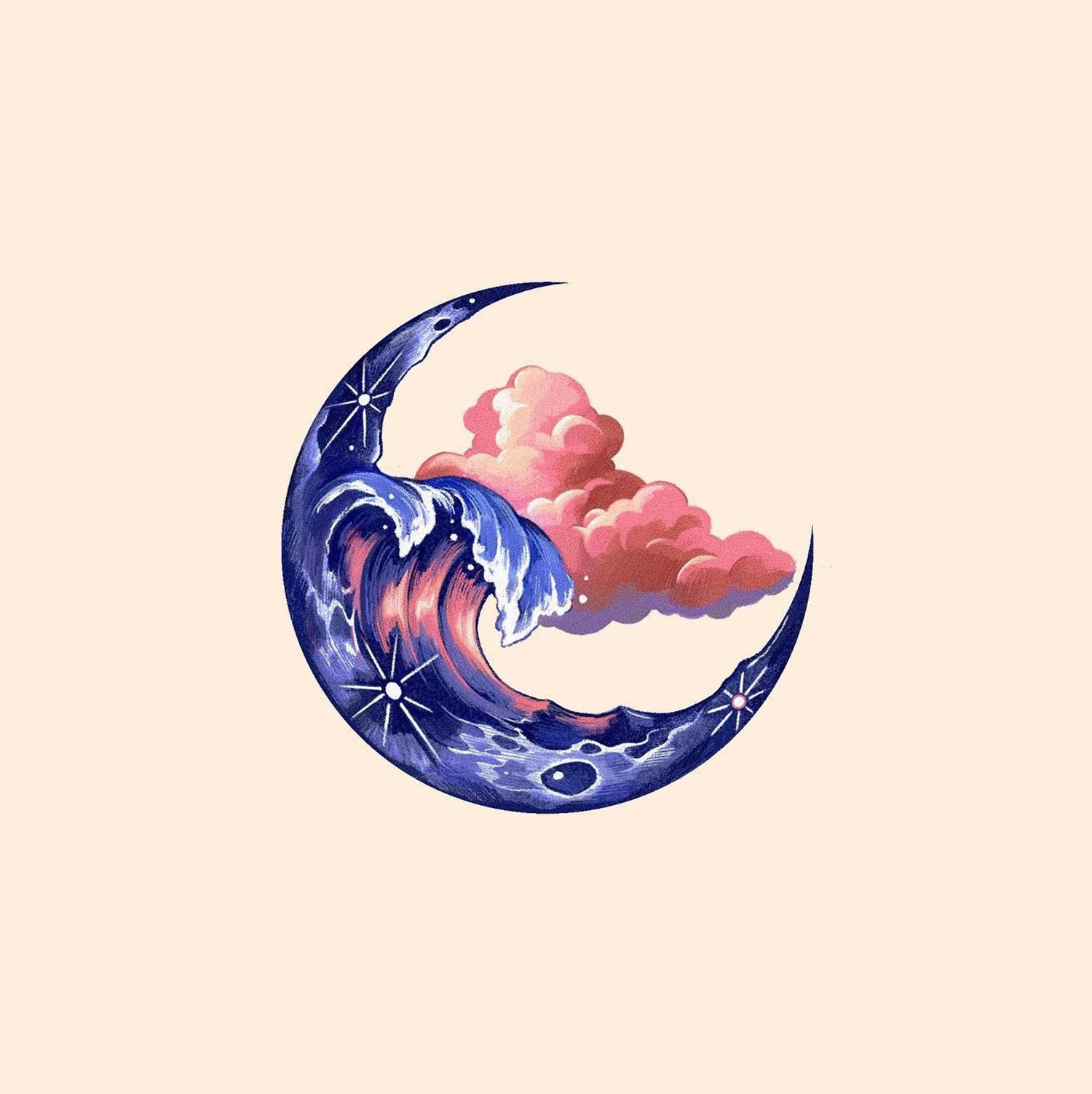 A whimsical depiction of the sky and sea by Fluffy.
Shortly after college, you became a tattooer?
At Konkuk University, I studied Living Design. Metal crafts, pottery, woodworking, and textile crafts are all part of the Living Design department. After four years of study, I graduated from college. After graduation, I worked as a graphic designer for a while—I was in charge of developing and planning marketing materials. The designer job paid well, but I was uninterested in it. I assumed that the designer position was not for me. So I quit, rethought my career, learned to tattoo at Sol Academy, and became a tattooer in 2020.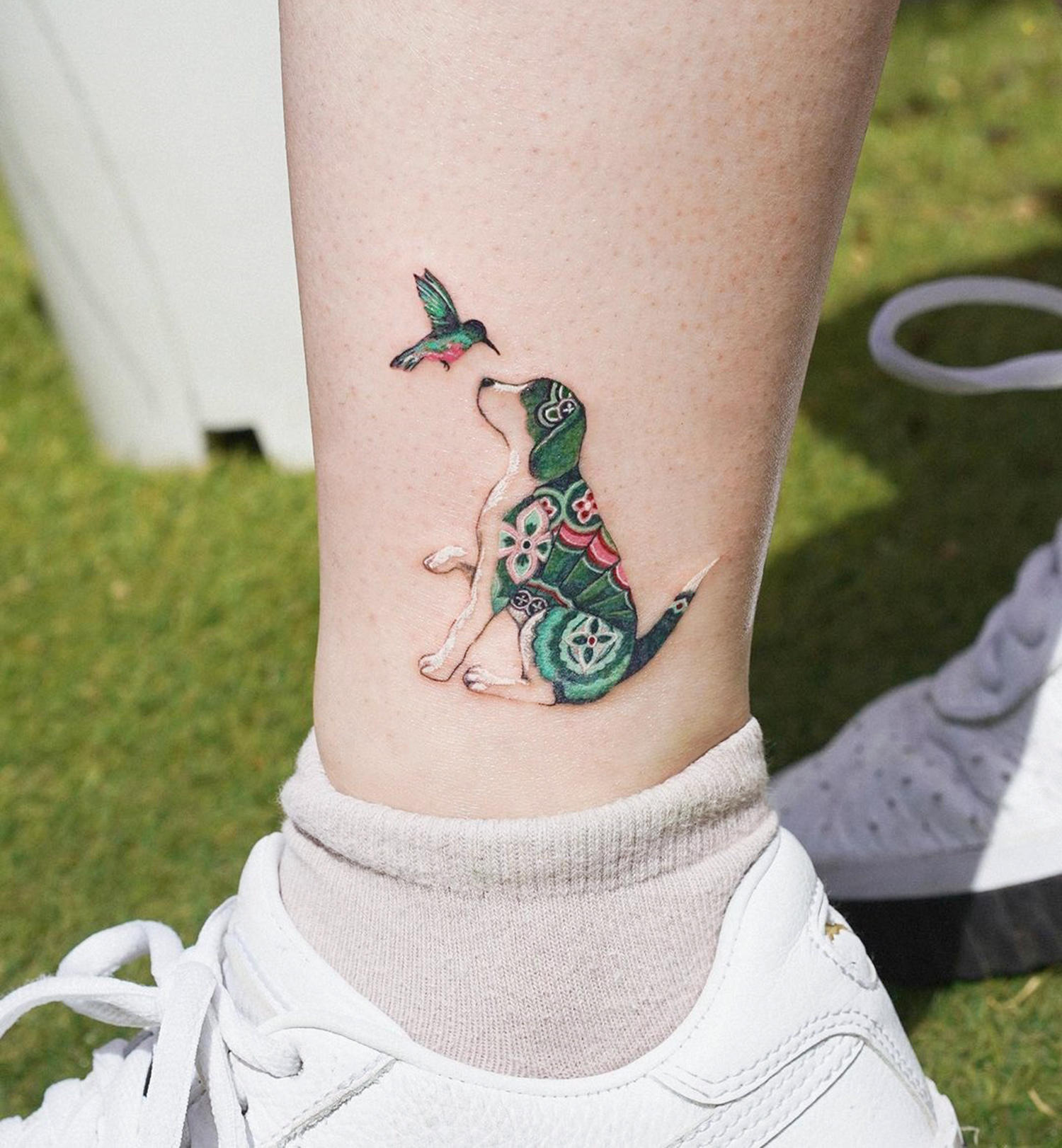 Mandalas are also used into the shading of the animal.
Do you not get equally well paid as a tattooer?
Of course, I make more money as a tattoo artist than as a designer. But, most importantly, I like that I can make money by drawing what I want for body art.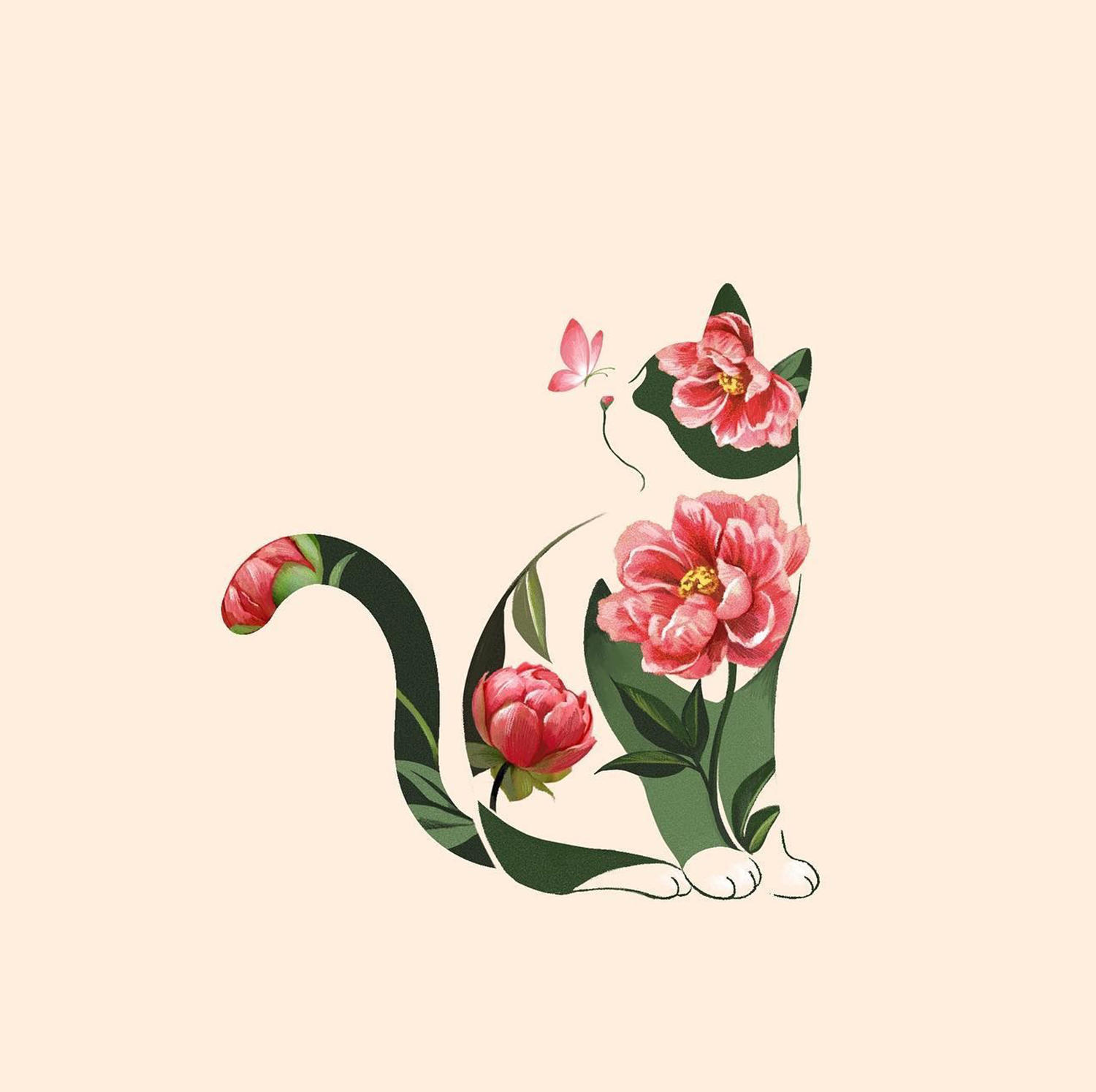 Fluffy attempts to portray the essential form of each feline.
Please explain your tattoo style (e.g., the Flowered Cat.) Are they based on collages you do?
They are digital montages that serve as inspiration for tattoos that frequently depict animals with flowered bodies. It is not unique in that other artists create it, but I try to focus more on silhouettes.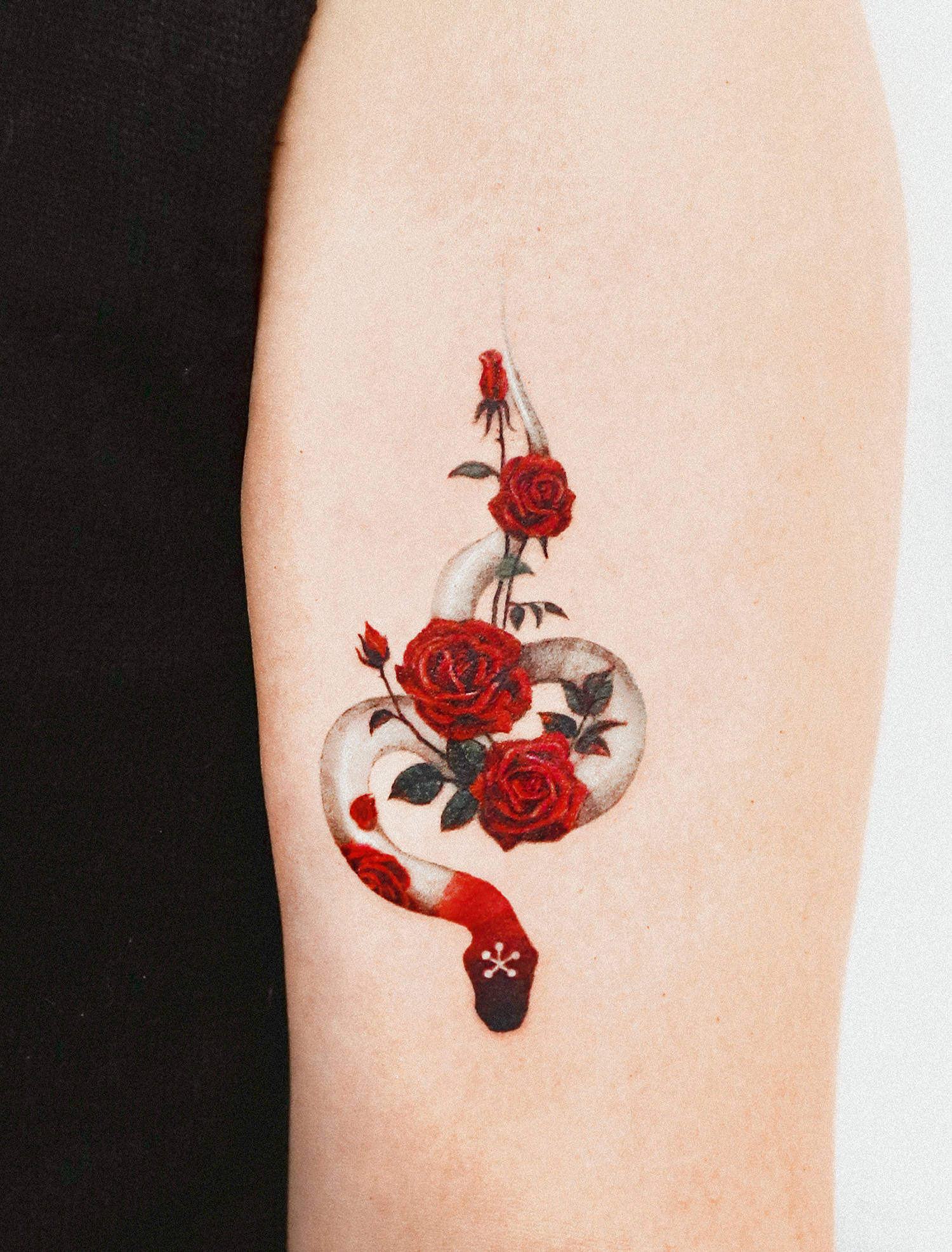 Snakes and roses are classic tattoo motifs that have been stylized.
Do the animal tattoos you make have symbolism or are they just aesthetic?
The majority of them are symbolic. People are always looking for ways to express themselves, and animal images are one of the easiest ways to do so. That, I believe, is why people get tattoos of dragons, snakes, and tigers. Customers also request to add meanings and symbols to my artwork, such as related to their family and pet members.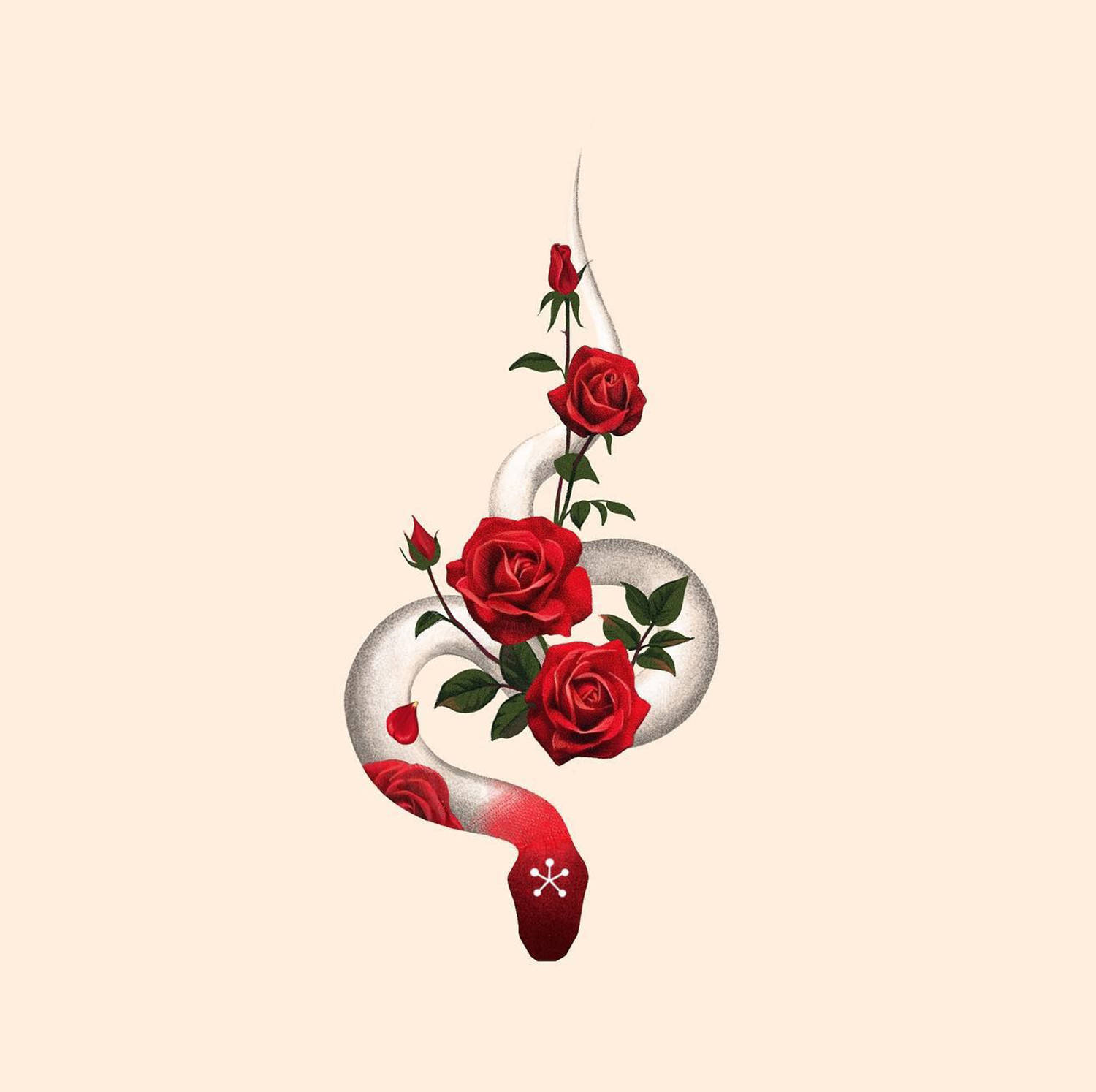 The digital snake collage that provided as inspiration for the above tattoo.
Are you referring to spirit animals?
I think it's similar. Just as Western cultures have Zodiac signs, Asian cultures have 12 animals that represent the year of birth. Tattoos have various meanings, such as animals representing the zodiac signs of their families.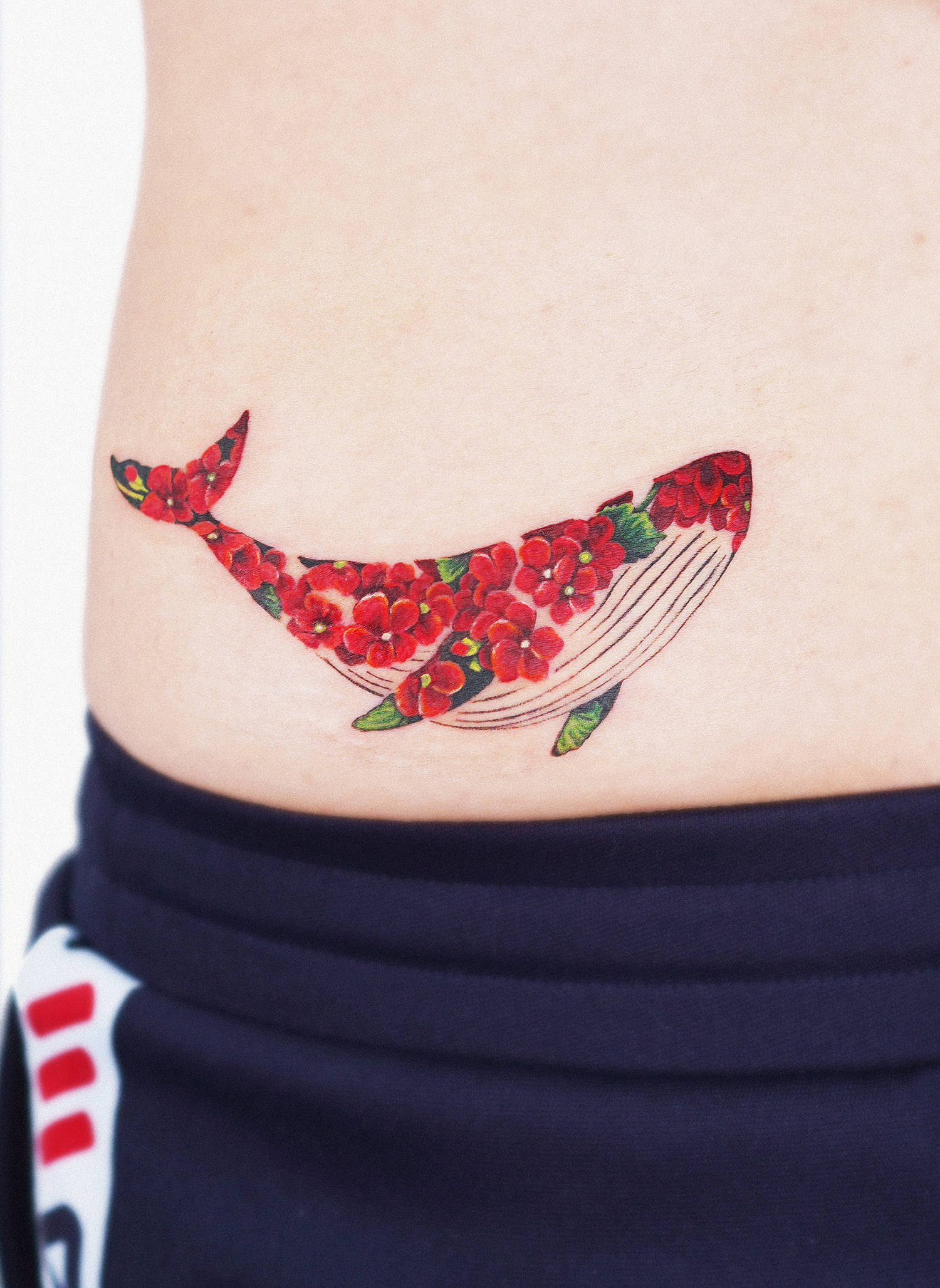 A bright flowery whale on the client's waist.
Where do you get your inspiration from?
I believe that the visual experiences I've had in my life have inspired me. I don't think I can pinpoint anything specific because most of my art is related to nature.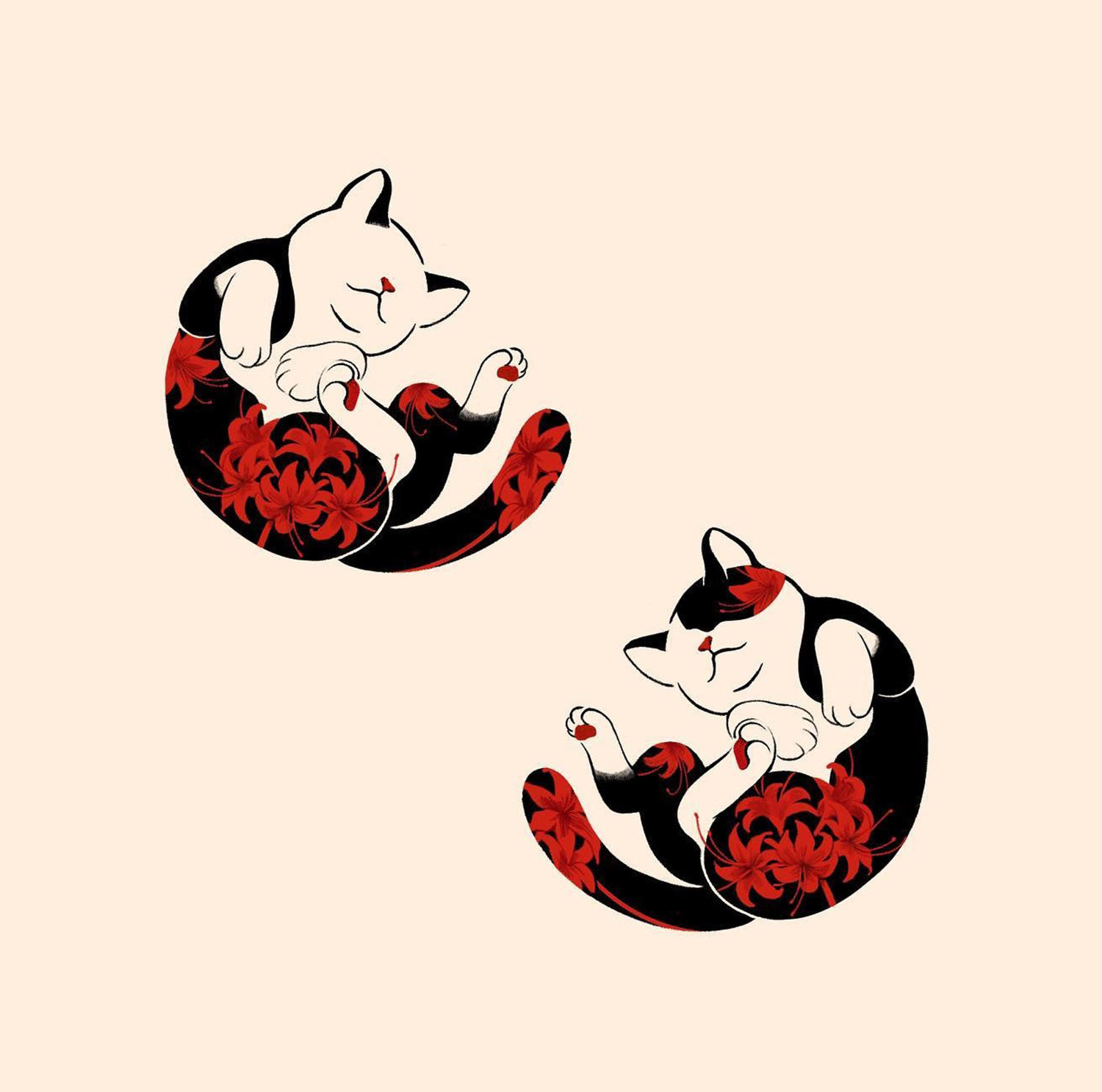 These cats have a mixture of yin-and-yang qualities.
Do you have pets?
Yes, I have a cat named Burger—a friendly and human-loving cat.
Whatever the wildlife, flowers intermingle with it.
Do you have a tattoo of your cat on your body?
I got my cat tattoo from Soltattoo in South Korea. I got it on the inside of my right arm, but it's still delicate and cute after two years.
Photos © Fluffy