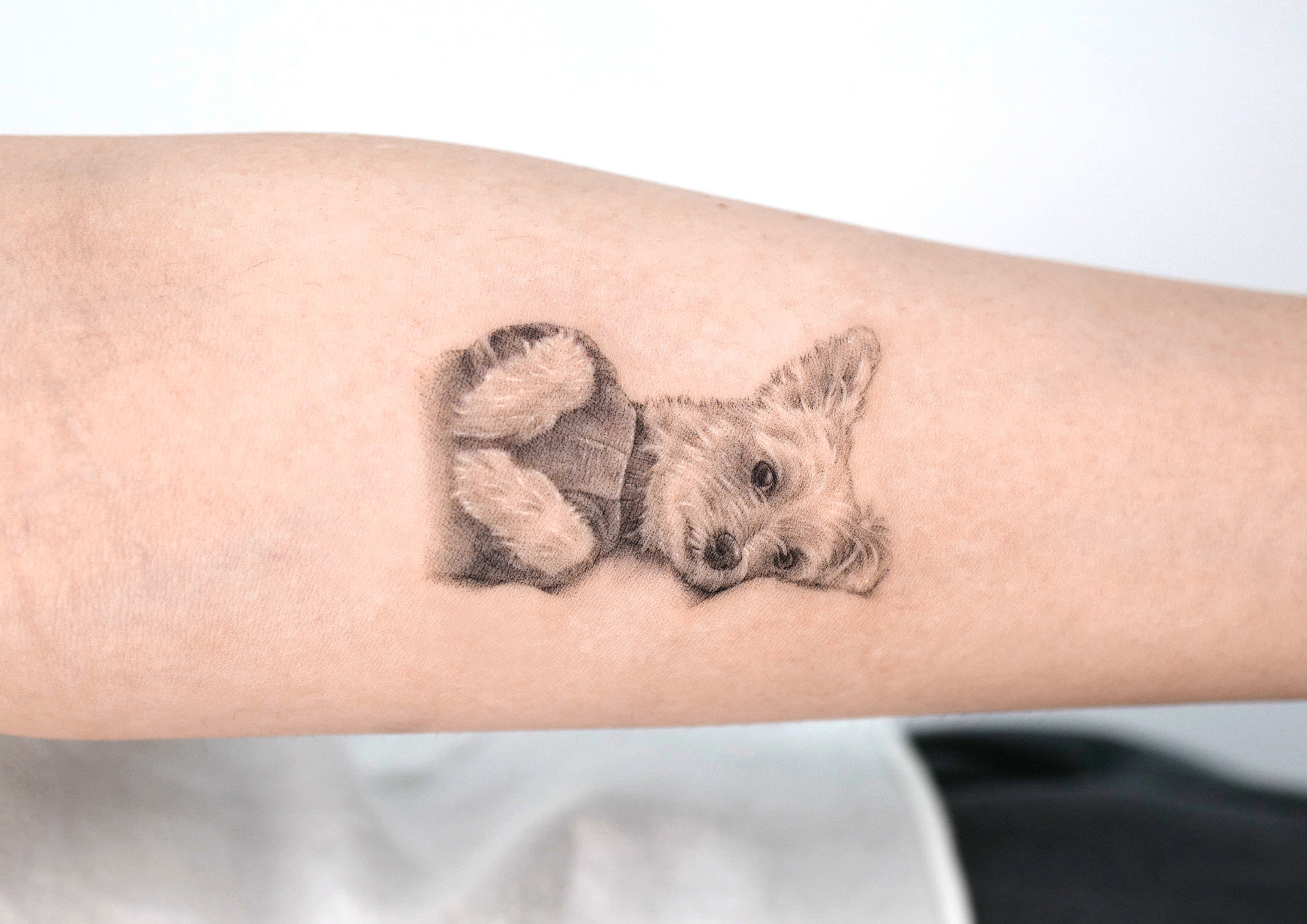 The South Korean film industry, like the tattoo industry, is thriving. South Korea is a fine-line micro tattooing powerhouse because the quality and skill are exceptional, as demonstrated by Kimria, a Seoul-based artist specializing in pet portraits on skin. Kimria, who works in black-and-grey and color, discusses her passion for assisting clients in reconnecting with their canines, the myth about the duration of single-needle tattoos, her job at the renowned Sol Tattoo Studio, and much more in this interview.
Above: A micro tattoo by Kimria.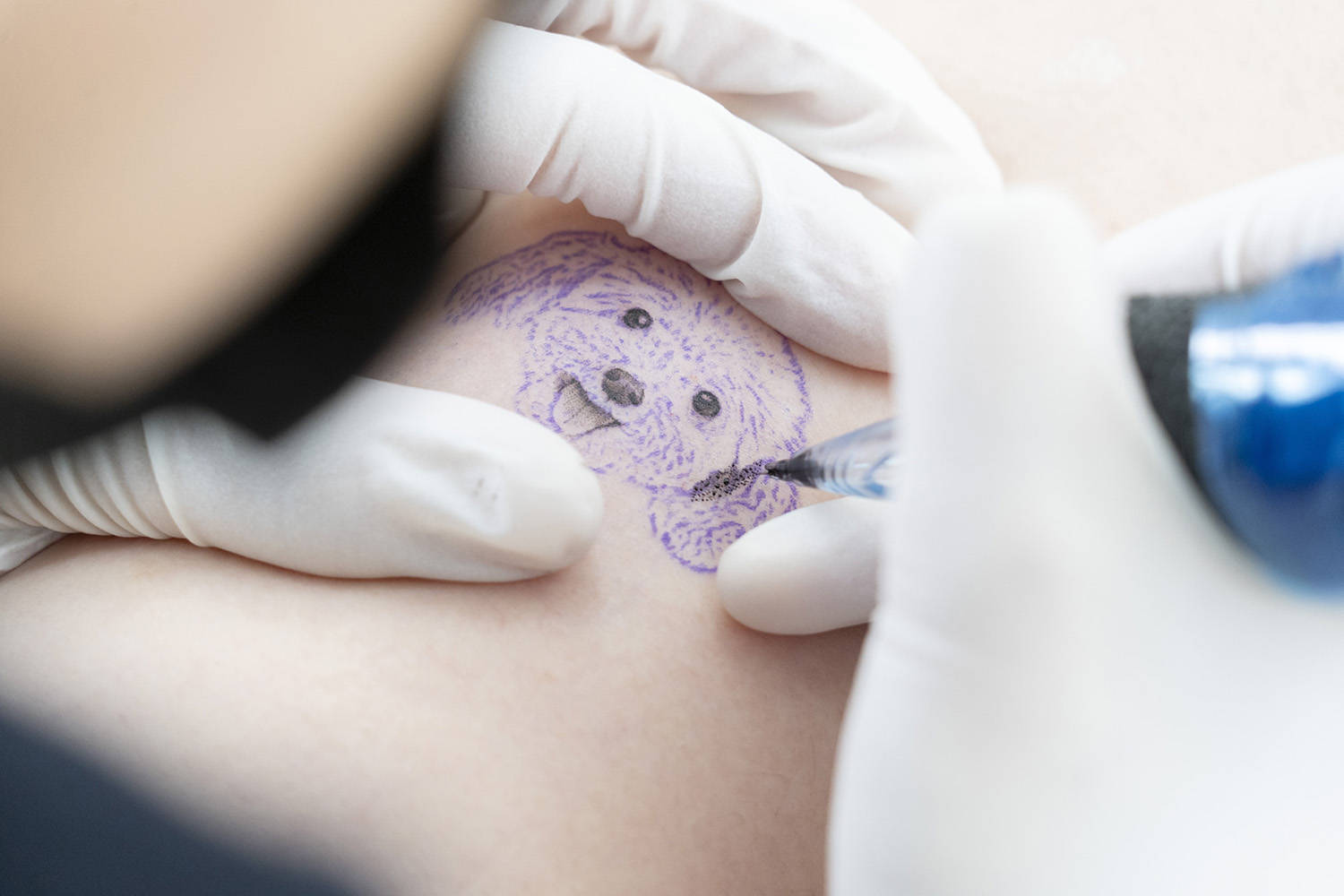 Close up of single-needle tattooing.
In South Korea, a considerable segment of the youthful population is developing an interest in tattooing. Could you possibly describe the tattoo scene there?
Most of the Korean tattooists majored in art. That is how Korean tattoos became more diverse and popular. Recently, several tattooists in Korea have developed needles and machines with good performance that suit the Korean tattoo style.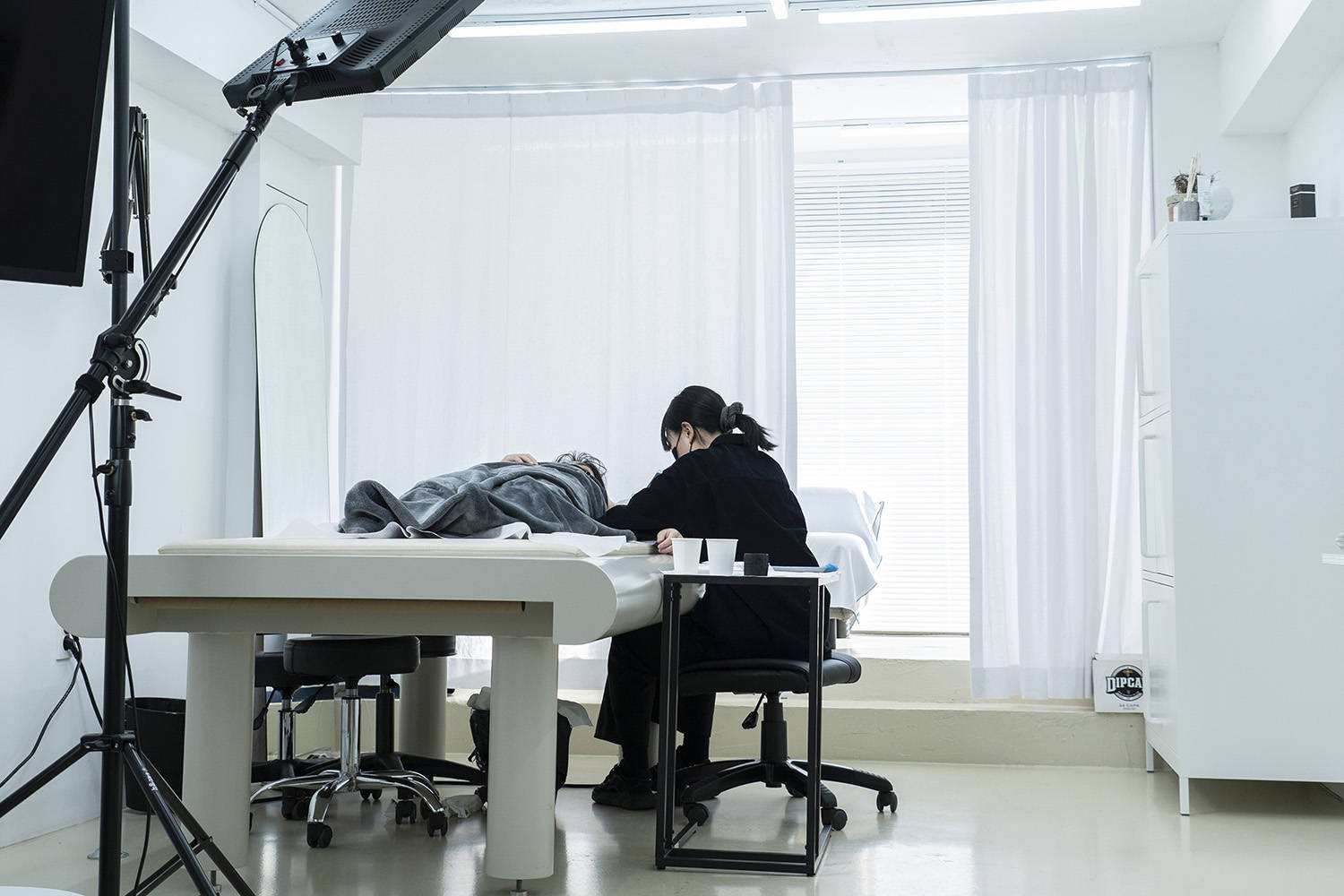 Tattooist Kimria at Sol Studio in Seoul.
You are working at Sol Tattoo Studio in Seoul, which employs 35 artists. How do you distinguish from the crowd?
None of the shop's numerous artists specialize in pet tattoos as a primary theme. And their main demographic is young females. However, my clients are diverse in terms of age and gender.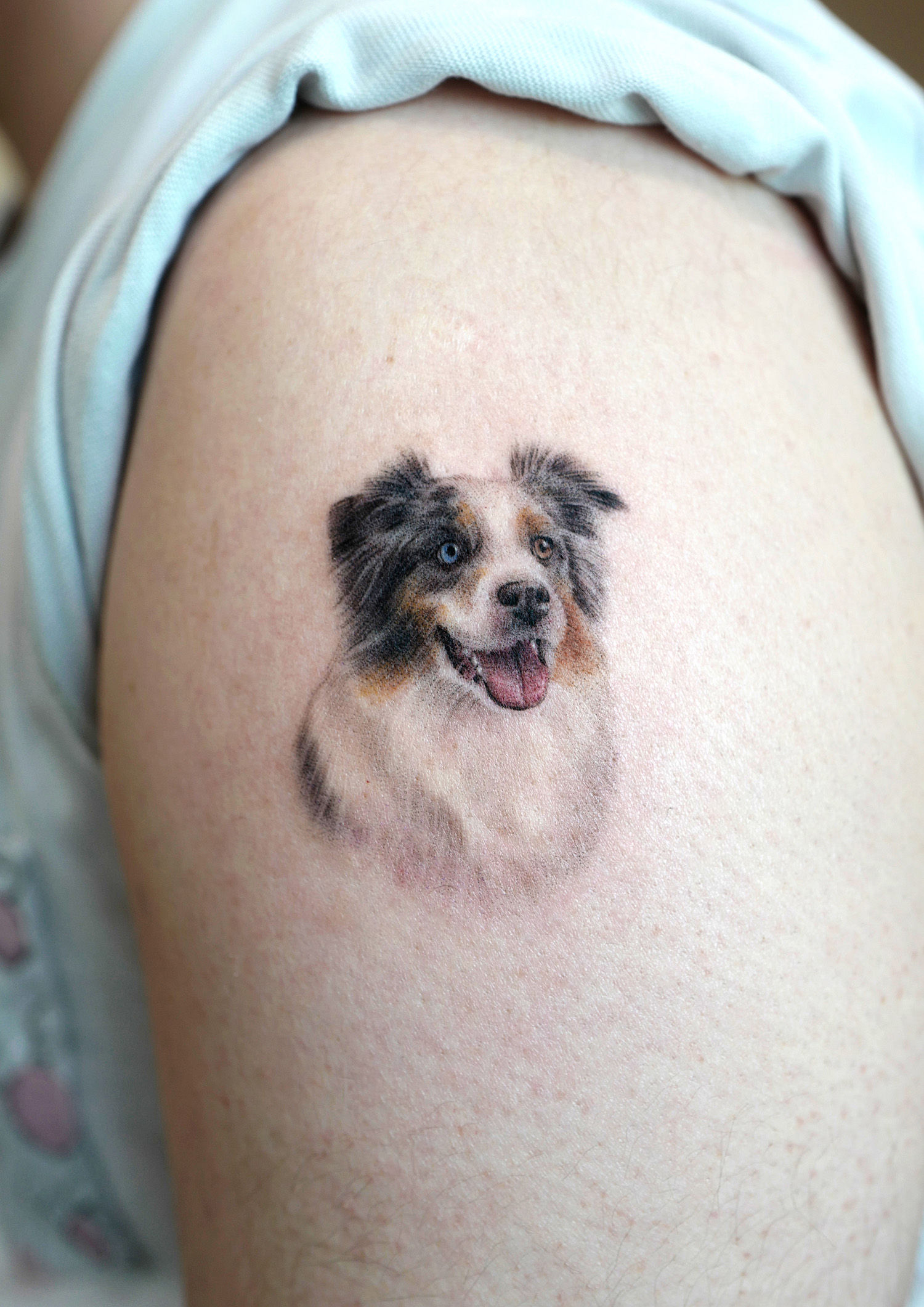 Kimria is skilled in color and black-and-grey tattoos.
When did you start working at Sol, and what are some of the qualities of this shop?
I started working here in the winter of 2018. As an agency, it educates and supports emerging artists interested in pursuing careers as professional tattoo artists. It pairs mentors with emerging artists one-on-one to provide professional and intensive feedback. I also provide feedback to emerging artists in my capacity as a mentor. This appears to be possible due to a large number of hired artists. Here, artists have the opportunity to grow as a driving force for one another.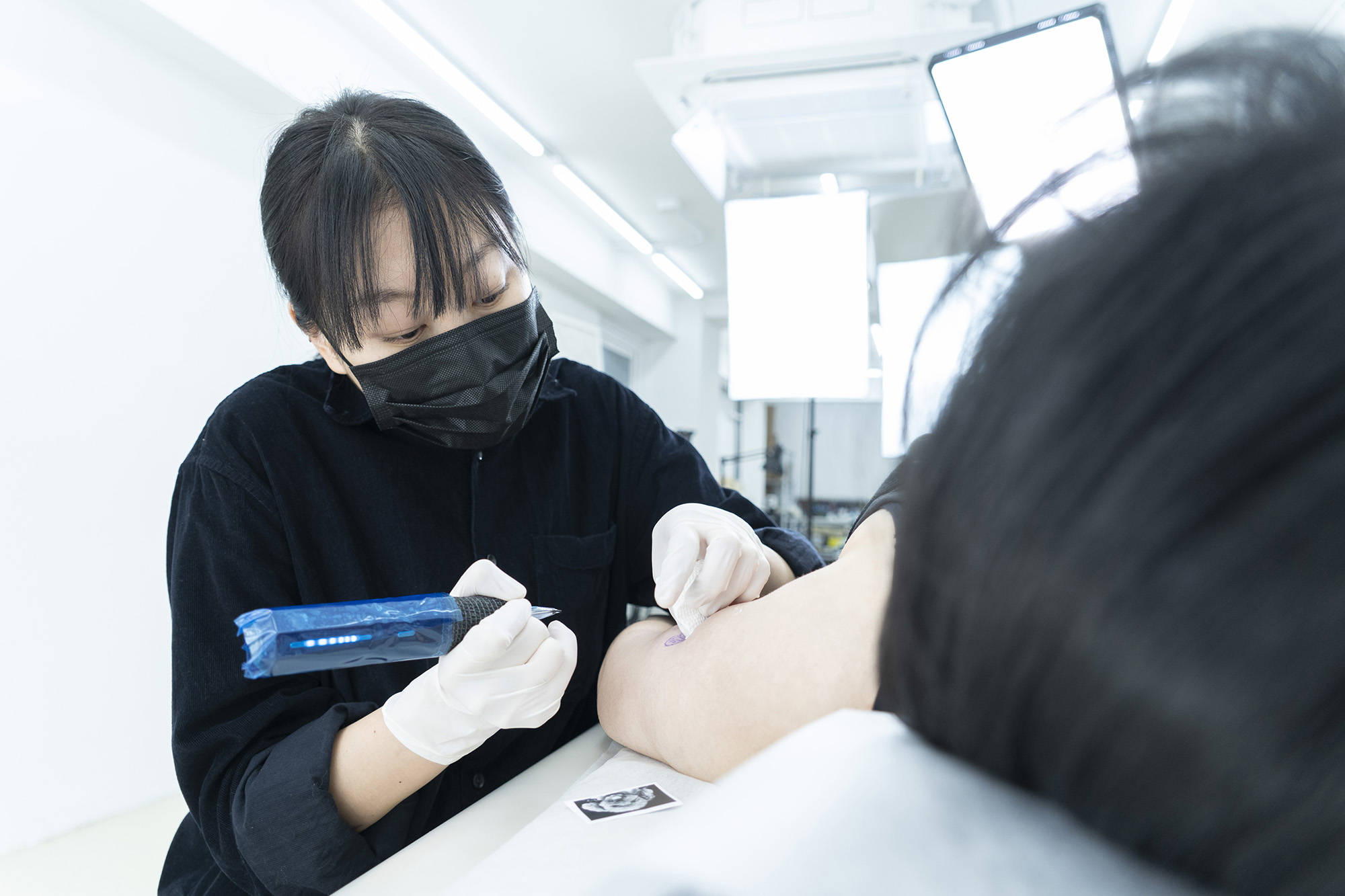 The South Korean artist at work.
Do you have foreign clients that seek your tattoos?
Before the pandemic, more than half of foreign customers came from the United States, the United Kingdom, France, Germany, and Hong Kong, among other regions. Several clients informed me that they were planning a trip to Korea specifically to get a tattoo from me. And most of the messages I receive on Instagram concern my plans to work abroad. It appears as though foreigners adore Korean tattoos. It's truly amazing, and I'm grateful.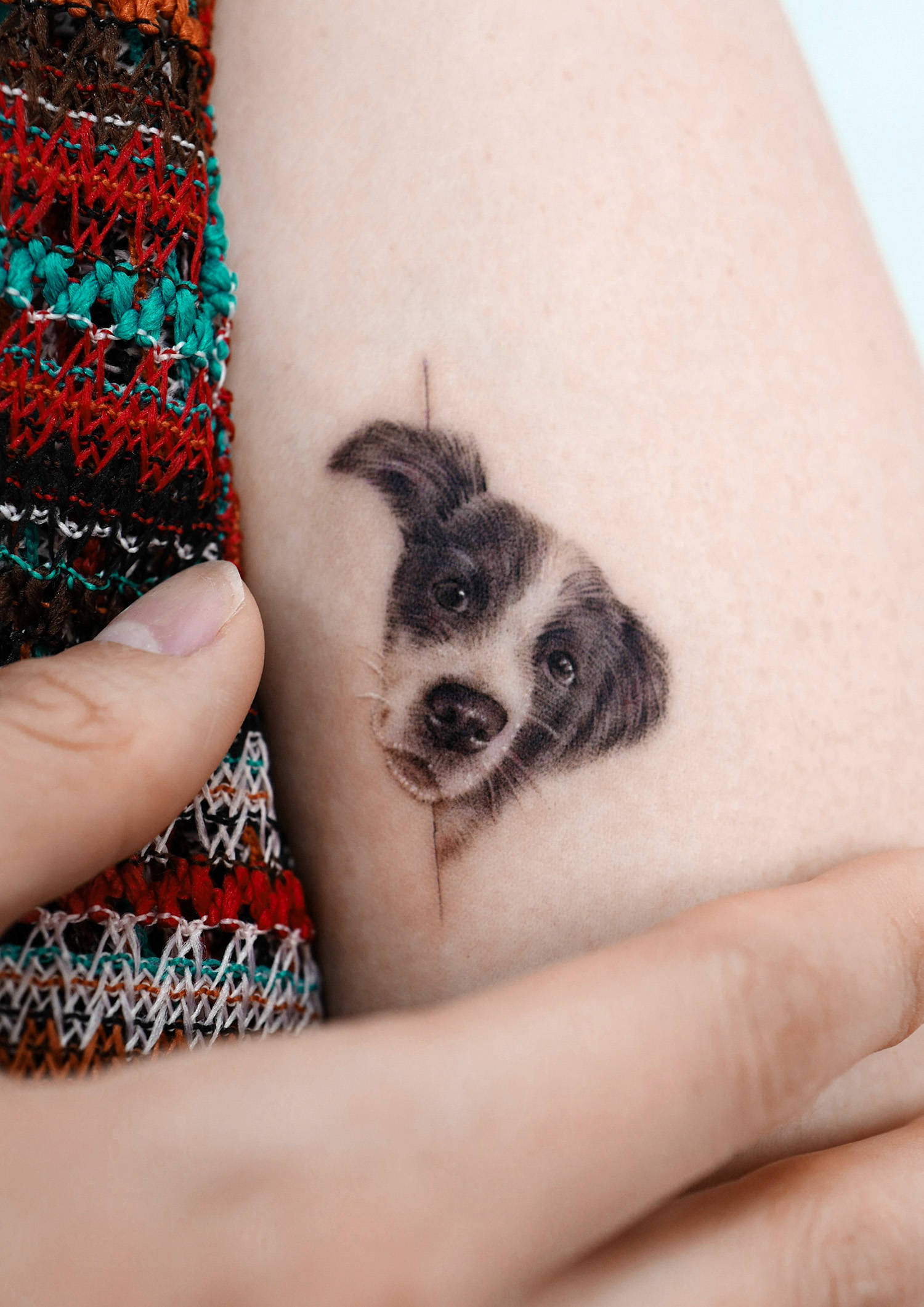 Yet another adorable canine tattoo.
If you could guest spot anywhere in the world, what city would it be?
I want to travel anywhere, but I'm most interested in visiting Los Angeles. The reason for this is that I received the most DMs with the subject line "Come to LA." Haha.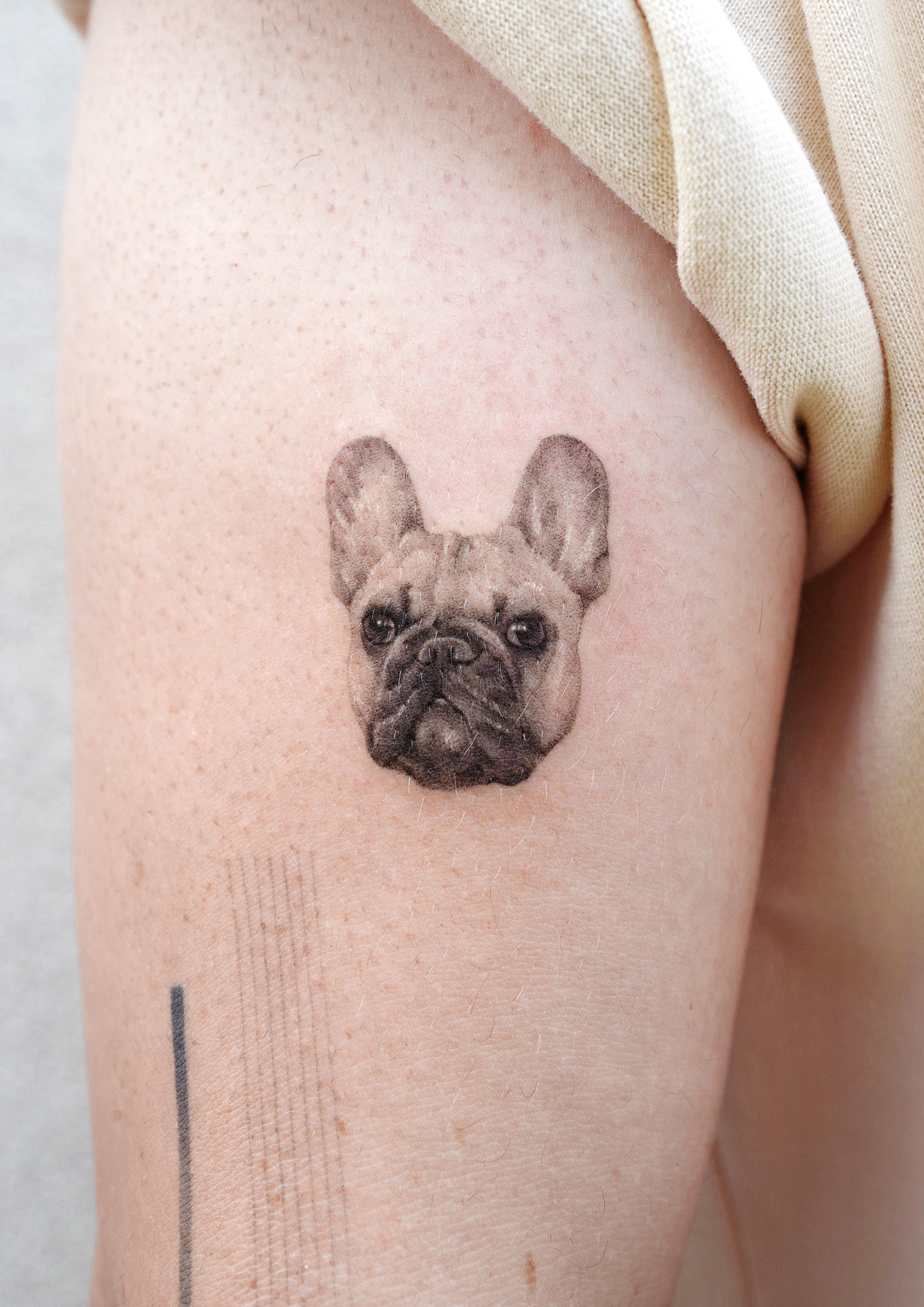 A French Bulldog in black and grey.
What drew you to a career in micro tattooing?
I've always admired @Soltattoo's work for teaching me how to tattoo. The details of a small tattoo are not limited by its size. As I began working at Sol Tattoo Studio, I seriously considered micro tattoos.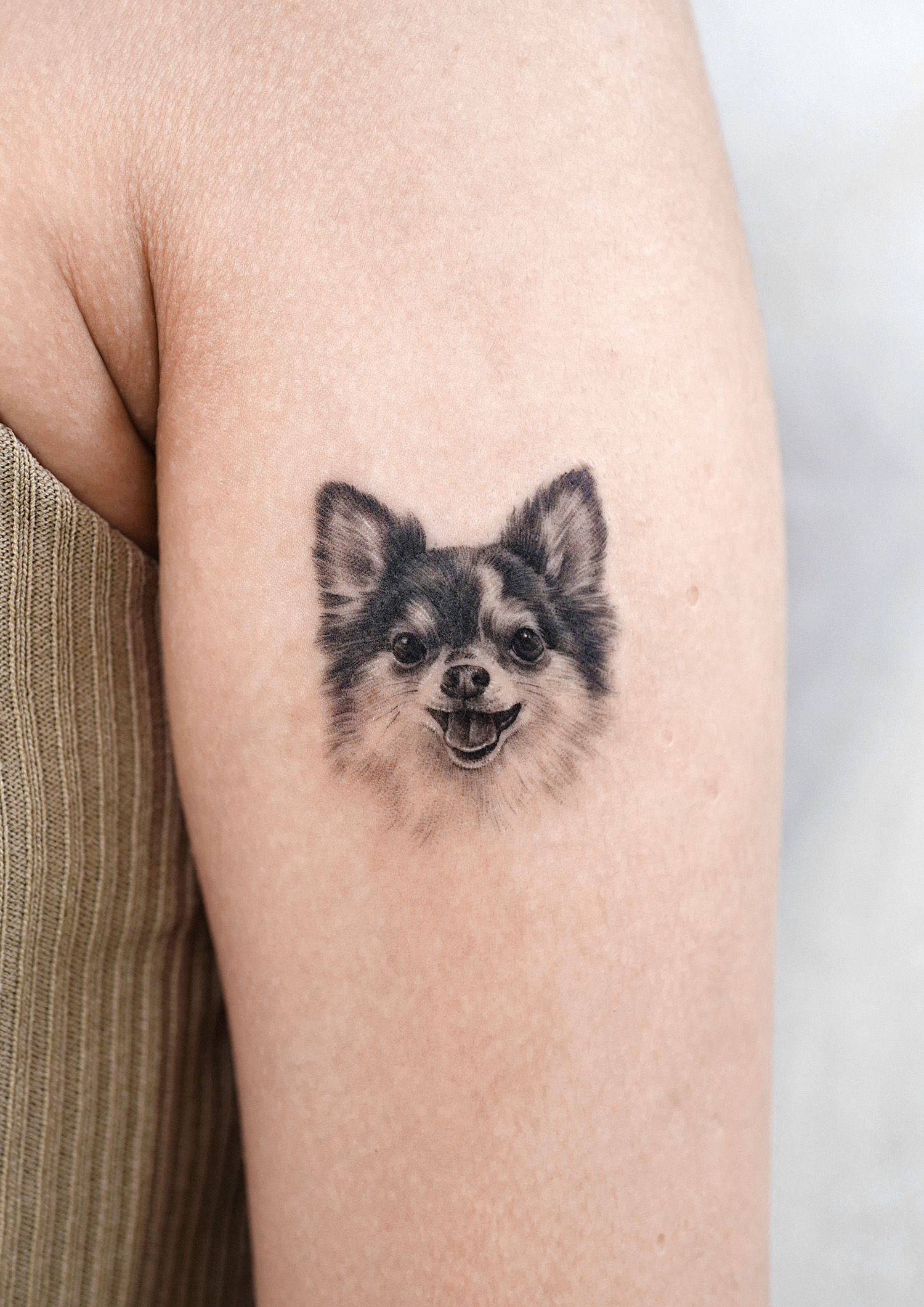 A delicate portrait of a Pomeranian.
Your primary focus is on tattoos of cherished pets. Kindly describe a particularly memorable session with a client.
Not long after I began doing pet tattoos on clients, I did a Shih Tzu named Coco (sixteen years old) on my client's inner arm, near her heart. The client informed me Coco was gravely ill. Halfway through the tattoo, the client received a call that her dog had passed away. Rushing out, she did not finish her tattoo. The client returned a few months later to complete it, and we cried and laughed as we talked about her beloved Coco. The client said that even though her dog was no longer with her, she would always be there through this tattoo. I also expressed my gratitude for the opportunity to engrave Coco on her. I have since remembered this session and will likely for the rest of my life.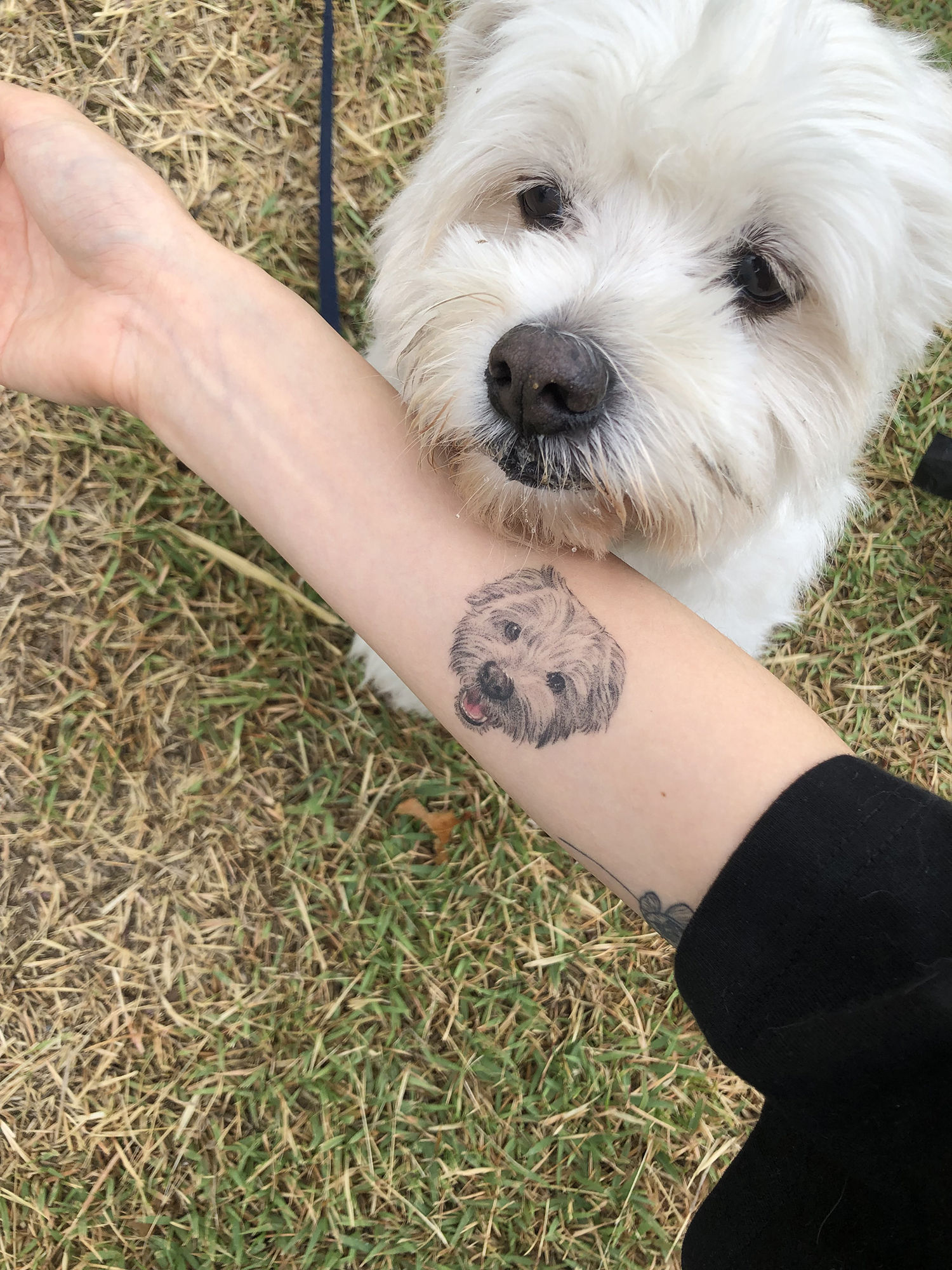 Kimria's dog inked on her arm by Soltattoo.
Do you have a pet tattoo on you?
I also have a portrait of my dog Goboksu. It makes me feel like I'm always with him. I can be with a precious being and remember him forever!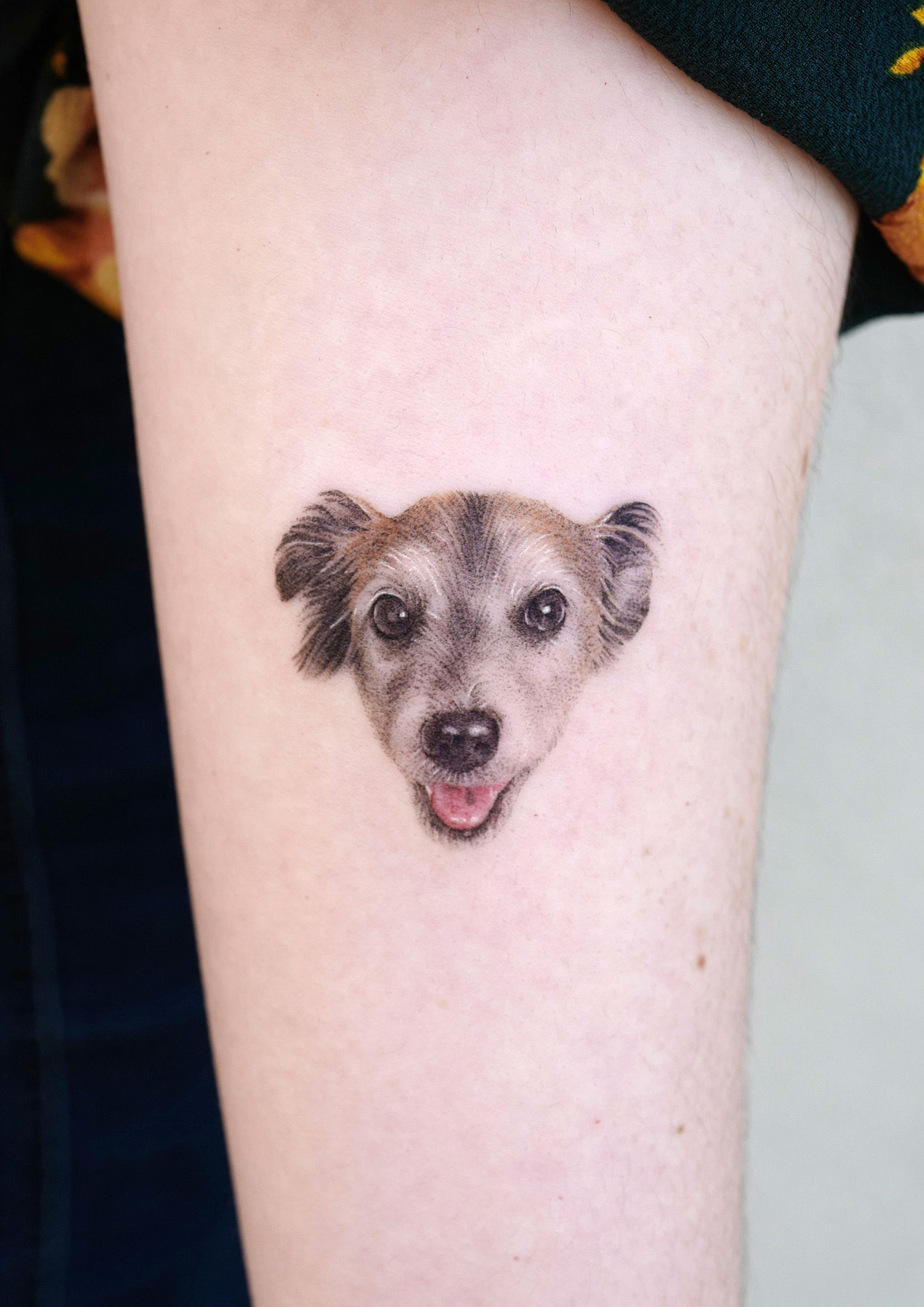 These tiny tattoos have intricate details.
What do you think is the purpose of pets in our lives?
I spend a lot of time talking with my dog. I'm not sure he understands me. He is, in my case, my best friend. I can confide in him, and he is always there for me, showering me with unconditional love. I believe that many people will feel the same way I do. They are friends who will never abandon us and will always be by our side. And help us become better people.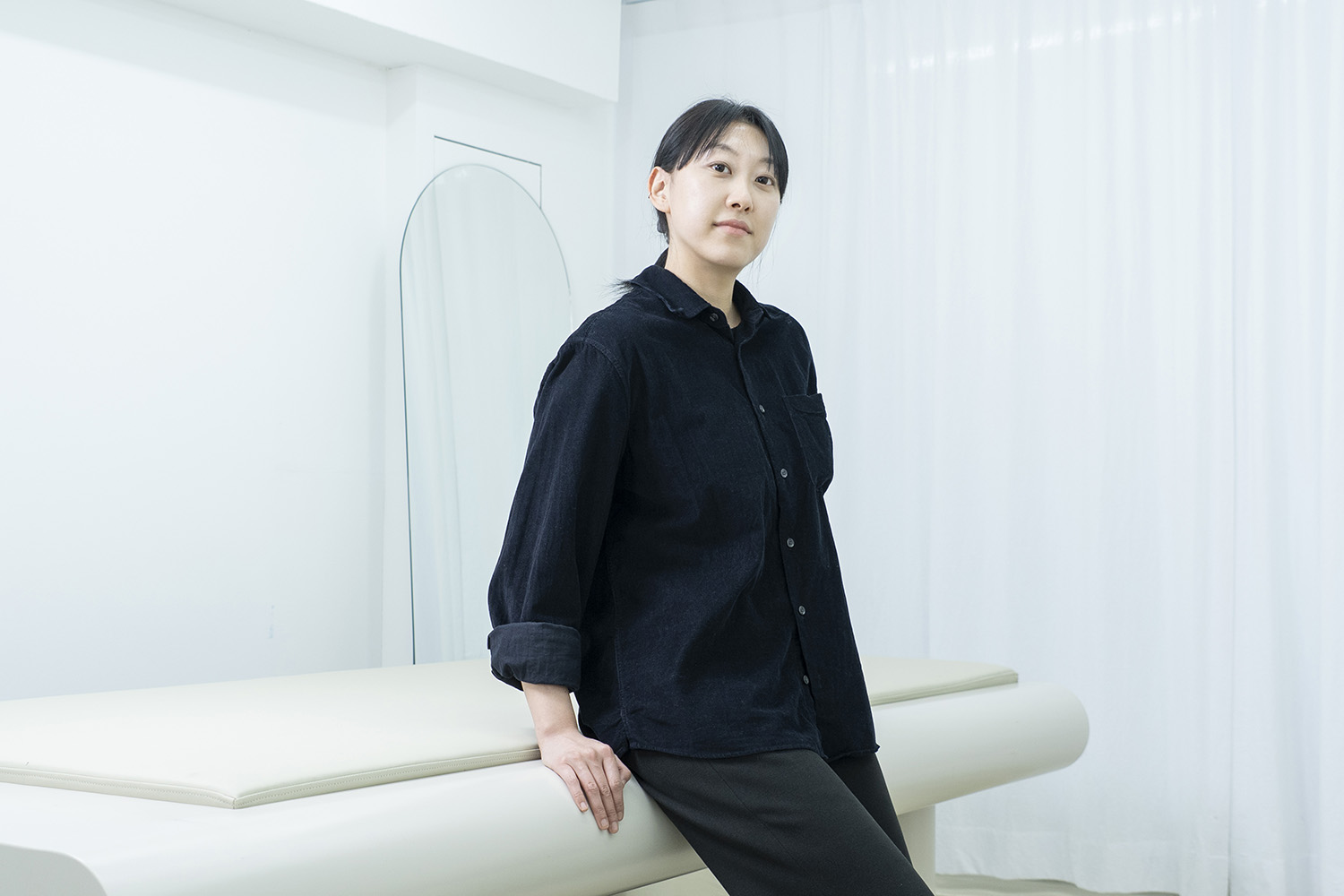 A snapshot of tattoo artist Kimria.
You actually show on your Instagram, the fresh and healed photos of your tattoos. There is often a misconception that micro tattoos do not last. Your thoughts?
This is a frequently asked question. I posted additional healed photos and videos to clear up any confusion. Fine-line tattoos typically use thin needles, penetrating the skin deeper than thick needles. How can this be made to fade away more quickly? It may feel that way due to a relatively soft and bright tone, but if the artist uses the proper technique, it can last as long as other tattoos.
Photos © Kimria