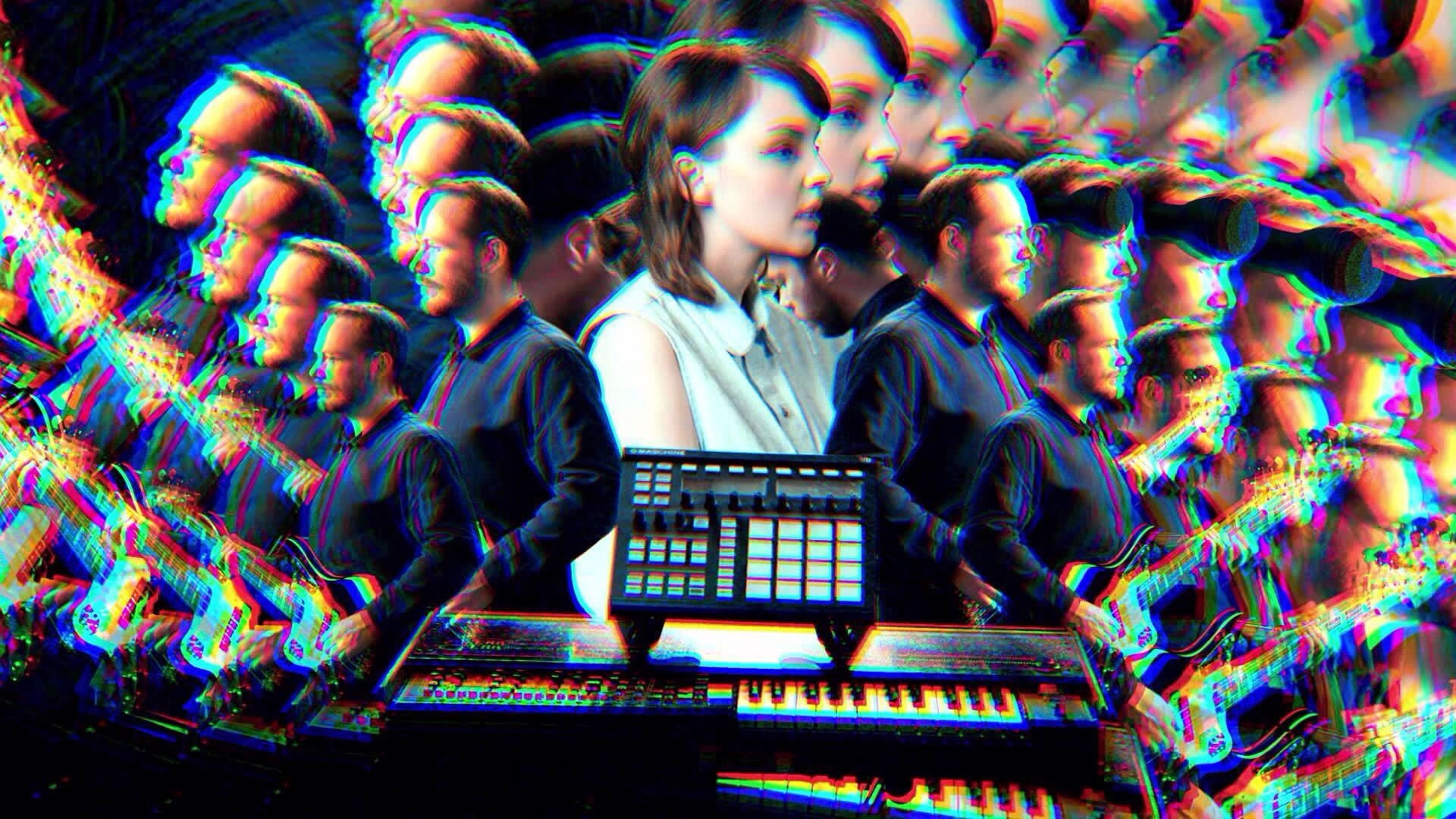 MTV isn't quite the music video haven that it once was. Yet, artists and directors are still finding meaning in making interesting and innovative work.
These 10 music videos prove that despite the lack of airtime on mainstream TV, filmmakers, artists, designers, and animators are still exploring the creative possibilities of the format.
Directed by Ruffmercy, animated by Patch Keyes and Ruffmercy, and produced by Natalia Maus.
Lilly Allen: Sheezus
Brought to you by the same team who put together the Disclosure video (Feat. Mary J. Blige) "F For you," this animation team has the hand drawn, doodle style down. The video consists primarily of a variety of cuts of close-up and mid shots of the singer. What makes it standout is the vibrant color treatment and simple yet effective animations. It's like making your magazine doodles come to life.
Directed and animated by Galen Pehrson.
Talib Kweli (Ft. Miguel): Come Here
This elaborate video for Talib Kweli's "Come Here" is a real testament to how efficient hand illustrated animation is. It is made with "over 6,400 hand drawn frames that brings the viewer into a mythological world where lovers defy time and distance to share a heart-felt message." [1] The aesthetic of the animation is refreshing, exhibiting that it can be just as, if not more powerful than photographic computer-generated images.
Directed and animated by Ewan Jones-Morris. Printing by Ben Ewart-Dean.
Fanfarlo: Cell Song
Combine 1950s sci-fi and collage, animate it and you get Fanfarlo's "Cell Song." Simple movements on still images such as zooming in or panning over them, while seemingly simple, are remarkably effective. Combing it with stylized shots of the band in such a way that it is all tightly integrated solidifies its impact.

Directed and animated by Devin Flynn.
Travis Barker & Yelawolf: Funky Shit
Remember that kid who sat in the back of the classroom in high school with their headphones on and was more interested in drawing in their notebook than learning calculus? This is what happens when that notebook gets the animation treatment. Complete with aliens, wolves, mosh pits, and cop cars, it's pretty amazing how much can be done with a ballpoint pen, lined paper and an imagination.
Directed by Jonas Odell, cinematography by Clive Norman, animated by Per Helin, Andreas Örhalmi, Axel Hallgren, Marcus Krupa and Andreas Liljedahl.
Franz Ferdinand: Right Action
Franz Ferdinand's "Right Action" includes recurrent themes from album art, minimalist design to data visualization, and coupled with a subdued color scheme, this video is bound to satisfy the graphic design enthusiasts out there. The animations themselves are quite straightforward in terms of shapes, patterns and movements. That's where the video really succeeds, in taking a variety of basic elements and combining them to create something seemingly more complex.
Directed, cinematography and edited by Charles Bergquist, produced by Scott Hansen.
Tycho: Ascension
Scott Hansen has been extremely deliberate in the way that he has developed the visual style of his musical project, Tycho. Big, flat, simple geometry with a 70's, beach inspired color theme adorns all of the graphical representation for the project (album art, t-shirts, posters, etc.), and it certainly makes its way into the video for "Ascension." It is made up of footage of a woman walking through a desert, then layered, composited and color treated. Also present is Tycho's signature giant circle, strategically placed behind a sand dune and making it feel like you're on some other planet and looking right at its giant moon.
Directed by Joel Kefali, animated by Joel Kefali and Robert Wallace, cinematography by Mishka Kornai, coloring by Alana Cotton, and produced by Ian Blair.
tUnE-yArDs: Water Fountain
This video is super fun. It clearly nods to some 80's and 90's aesthetics and even features a Pee-wee's Playhouse type set complete with a personified couch. There's a real juxtaposition of images and styles, live-action film, hand-drawn animation, and 8-bit color graphics. In some ways, it feels like a highly curated, narrative Tumblr feed. There are also some bizarre Muppet like characters, pretty sweet dance moves, and its very own Science Guy.
Directed by Daniel Brereton, animated by Matt LLoyd (lead), Etienne Frasson-Cochet, Steven Lall, Leo Bridle, Lara lee, Alec Jagodzinski, Jess Swainson, Daniel Draper, and produced by Tina Pawlik.
Metronomy: Reservoir
This video maintains a sense of innocence. What's really nice about it is that it deviates from the common current trends of animation in favor of an authentically juvenile look. It succeeds in taking its viewers back to a time of childhood days sprawled on the floor armed with 12 basic colors and something to draw on.
Directed by Pensacola, cinematography by Rob Lietzell, art directed by Anna Rhodes, motion graphics by Ohmyhood, and produced by Tiernan Hanby.
Chvrches: Gun
Chvrches' "Gun" is all about the layers, composites, and patterns. It's sequenced by playing with repeating objects and figures. The band members are often isolated from the background (likely shot in front of a green screen), and then repeated to create interesting patterns. Sharply striped lighting adds texture to a lot of the shots. Visual feedback and glitch are also played around with. All in all a really interesting view for the eyes.
Directed by Creative Control, edited by Luke Infinger and Chike Ozah, animated by Luke Infinger, Ben Gabelman, CJ Cook and Jordan Taylor.
Joey Bada$$: Unorthadox
This is another music video shot in front of a green screen and then uses rotoscoping techniques. Four animators are credited. Richard Linklater's "Waking Life" (2001), in which a different animator worked on each scene. In this case, it seems like each animator may have contributed their style to just a few seconds of the video at a time, giving it an ever evolving almost frantic feel. The consistent color scheme really ties all of the styles together making one coherent video.
1. "Talib Kweli — Come Here ft. Miguel (Official Music Video)." Youtube. November 7, 2013.


All videos © respective record label and music bands