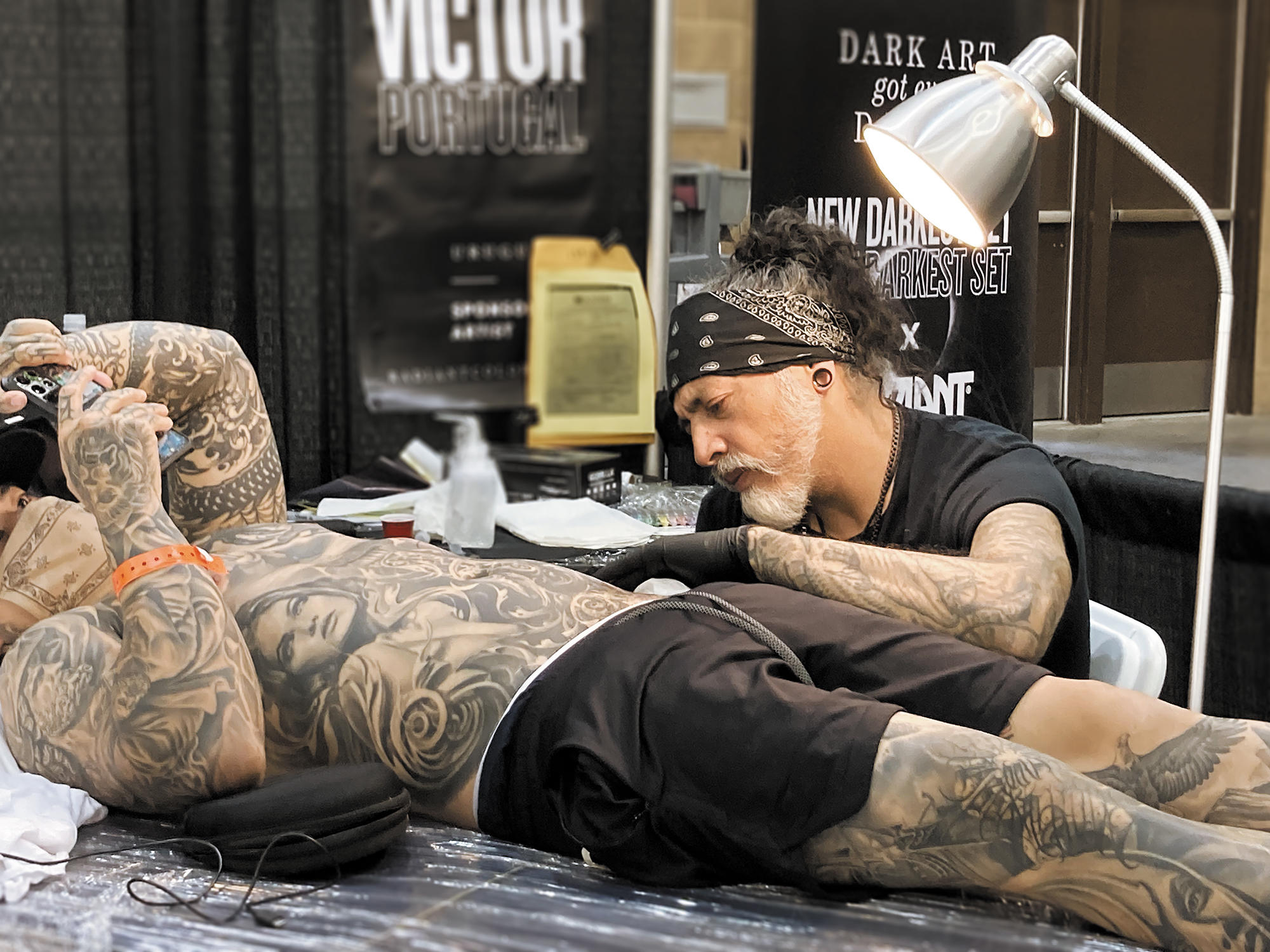 The 2021 Golden State Tattoo Expo was one of the few to take place in California in 2021, and one of just a handful in the United States during a pandemic year. It was a pleasure to be back at a major event, as many tattooers saw each other for the first time in almost a year and a half.
For viewers, it was obvious that this was a transitional period, and that no event could offer the amount of pleasure and quality with so many restrictions and stars absent (such as Charlie Cartwright, Kari Barba, Tim Hendricks, and Ryan Ashley Malarkey). Nonetheless, attending an exhibition represented a step forward for the tattoo industry, with the knowledge that the coming years would bring even more.
The Bishop Rotary booth was certainly a highlight of the Golden State, with the book launch of "Smile Now, Cry Later," Johnny Quintana's art inspired by Freddy Negrete. Works by Jack Rudy, Franco Vescovi, and Chuey Quintanar are also included in the publication. It was such a wonderful occasion to have all of these legends there for the book signing.

The expo's hosts, Carlos Torres and Nikko Hurtado, courted both artists and onlookers. Some of the tattoo award winners were Filippe Art, Victor Garcia, Leland Gomez, Eric Machado, Angelstat2, and Denis Torikashvili.
Above: Victor Portugal continues to work on his client's body suit.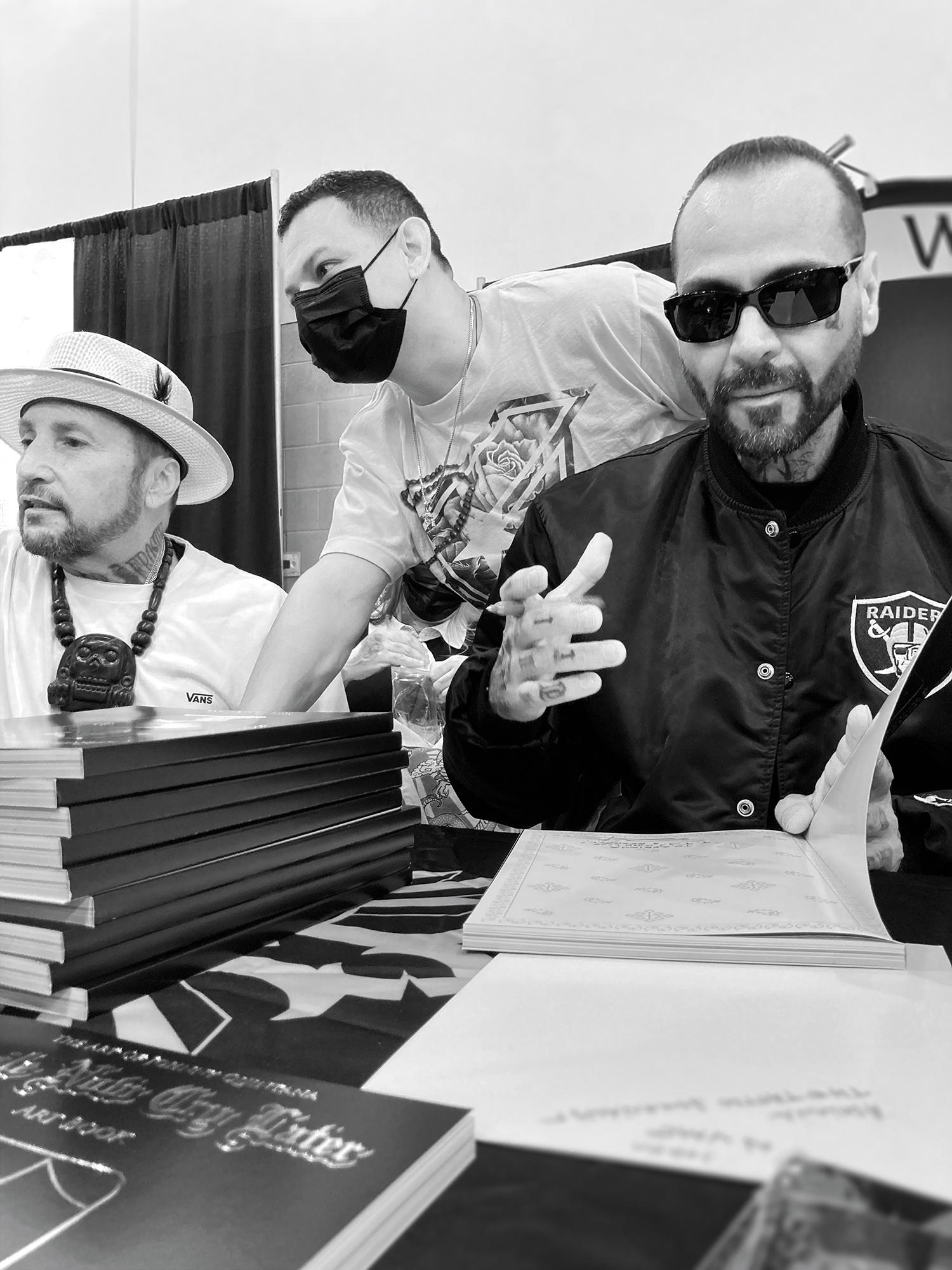 Freddy Negrete, Chuey Quintanar, and Johnny Quintana, from left to right.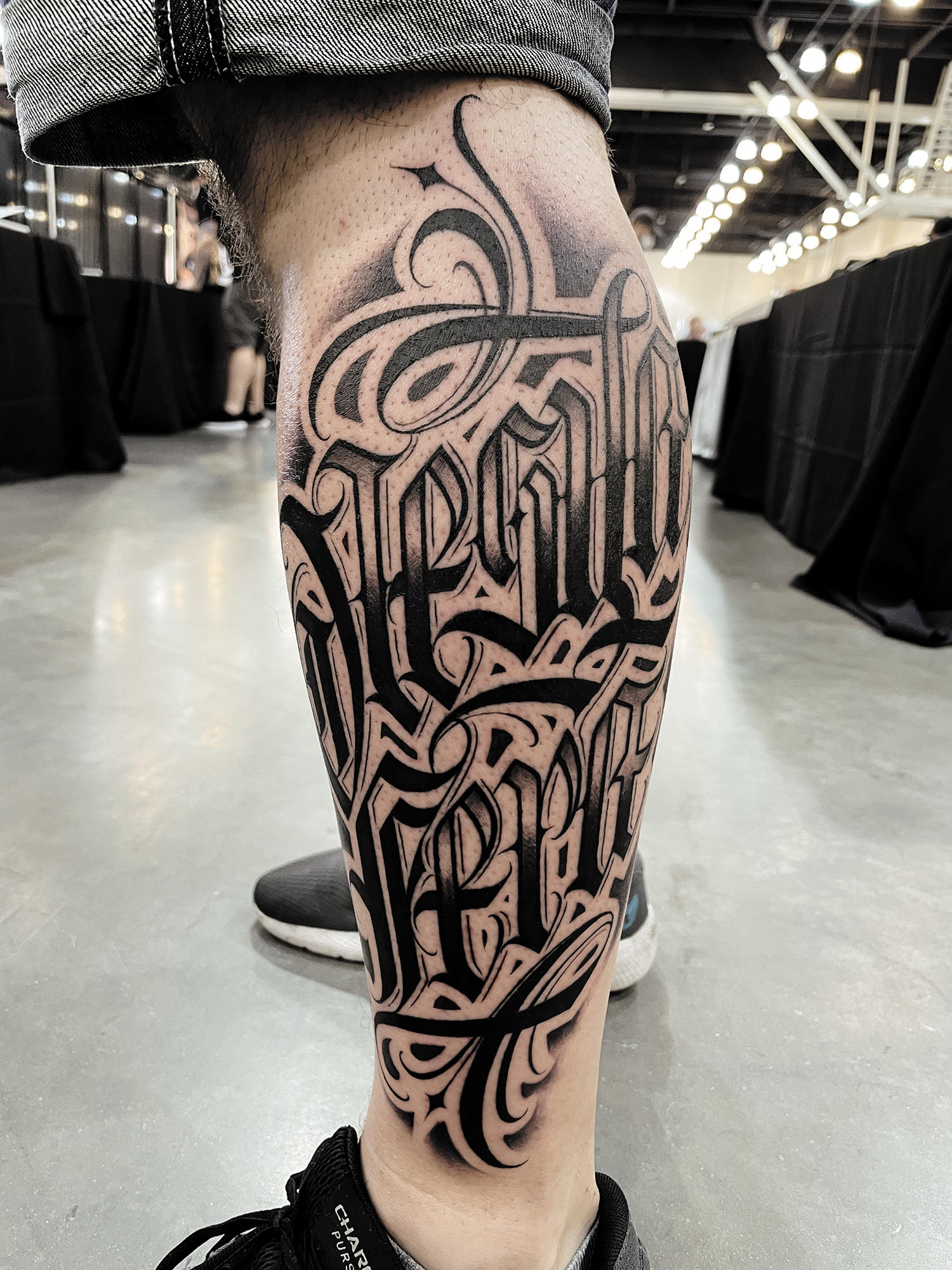 Angelstat2 was named Friday's "Best of the Day."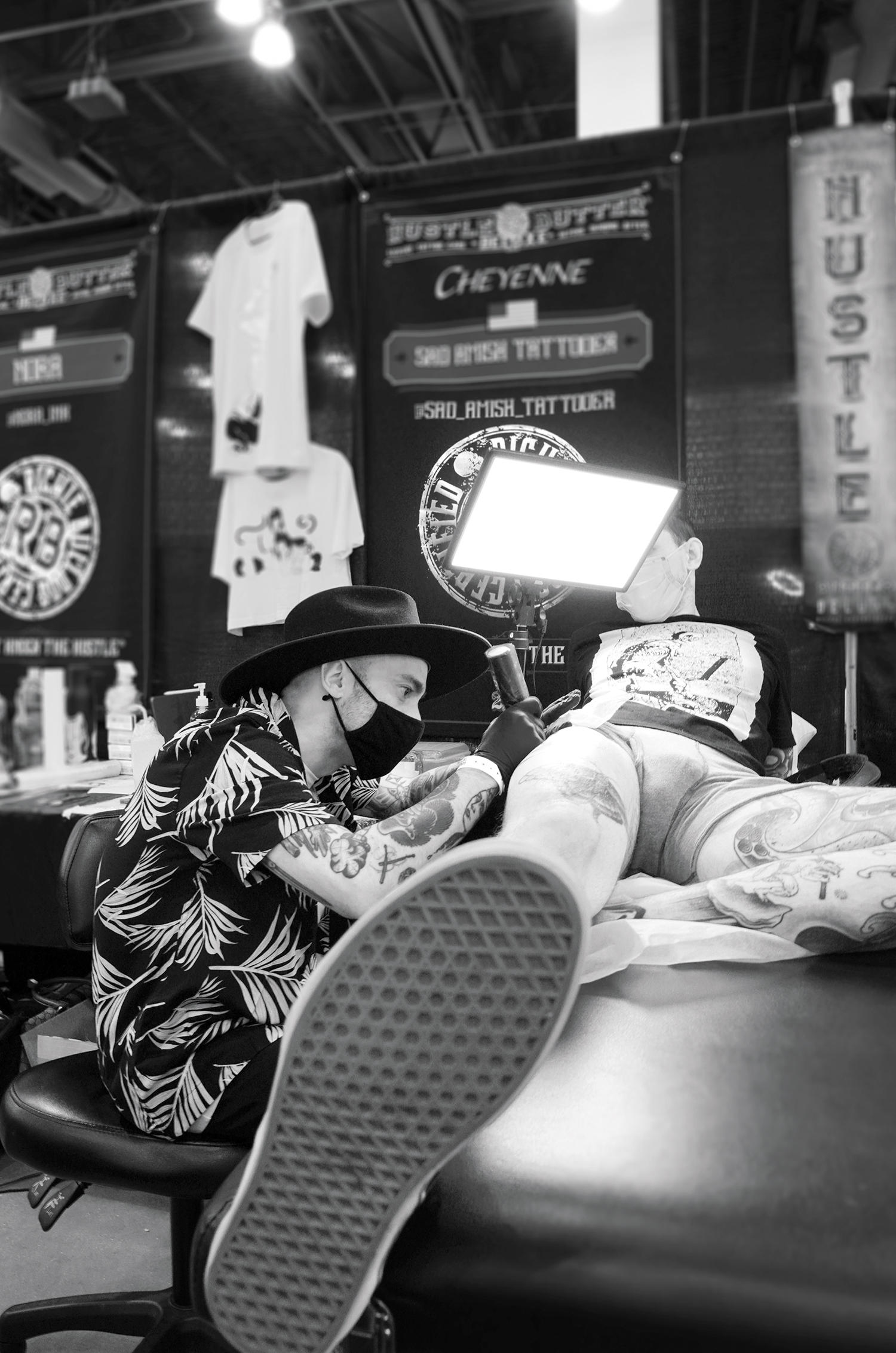 LA-based tattooist Sad Amish displays erotic art at the expo.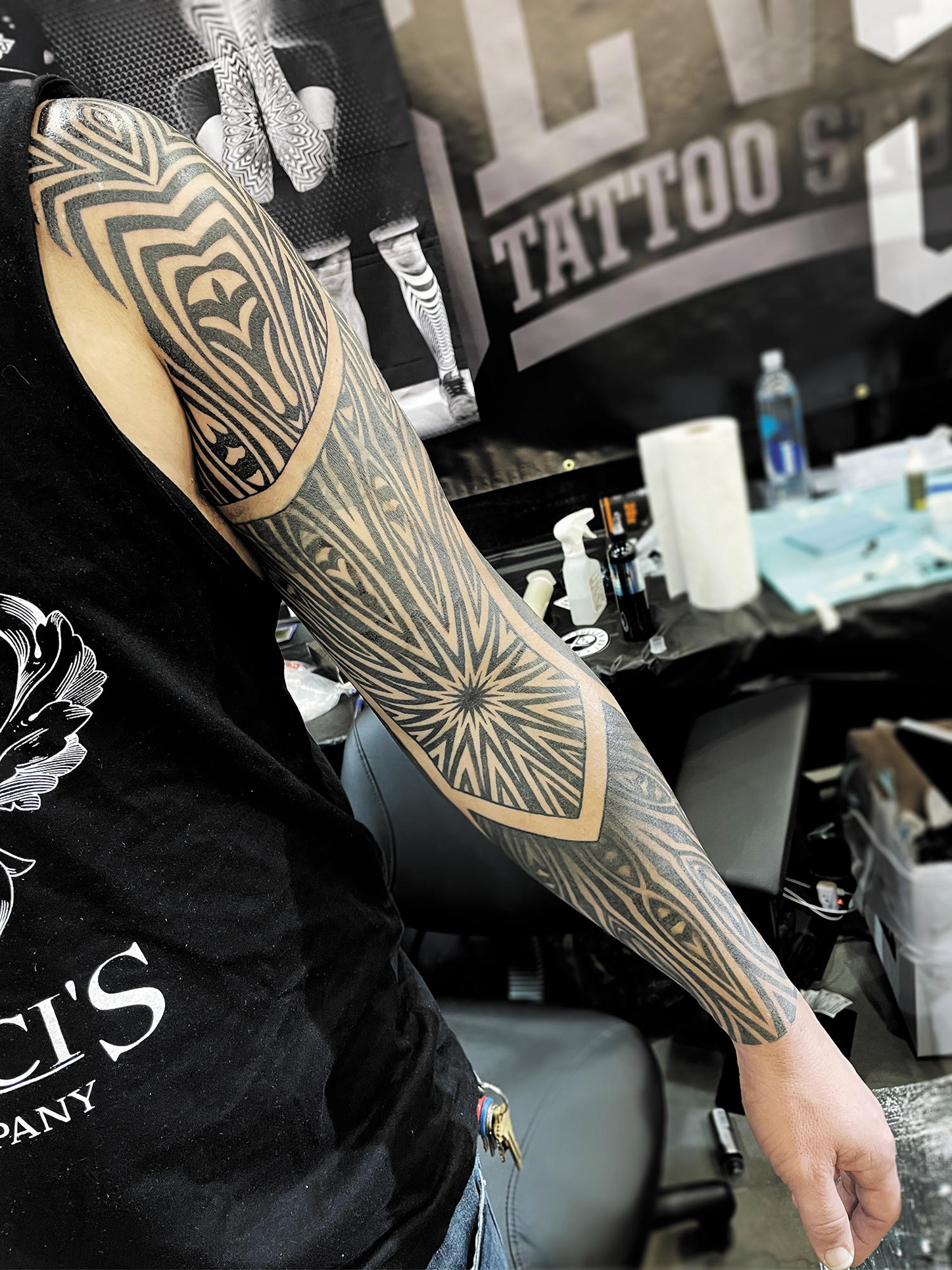 Ilya Cascad presents this ornamental tattoo sleeve.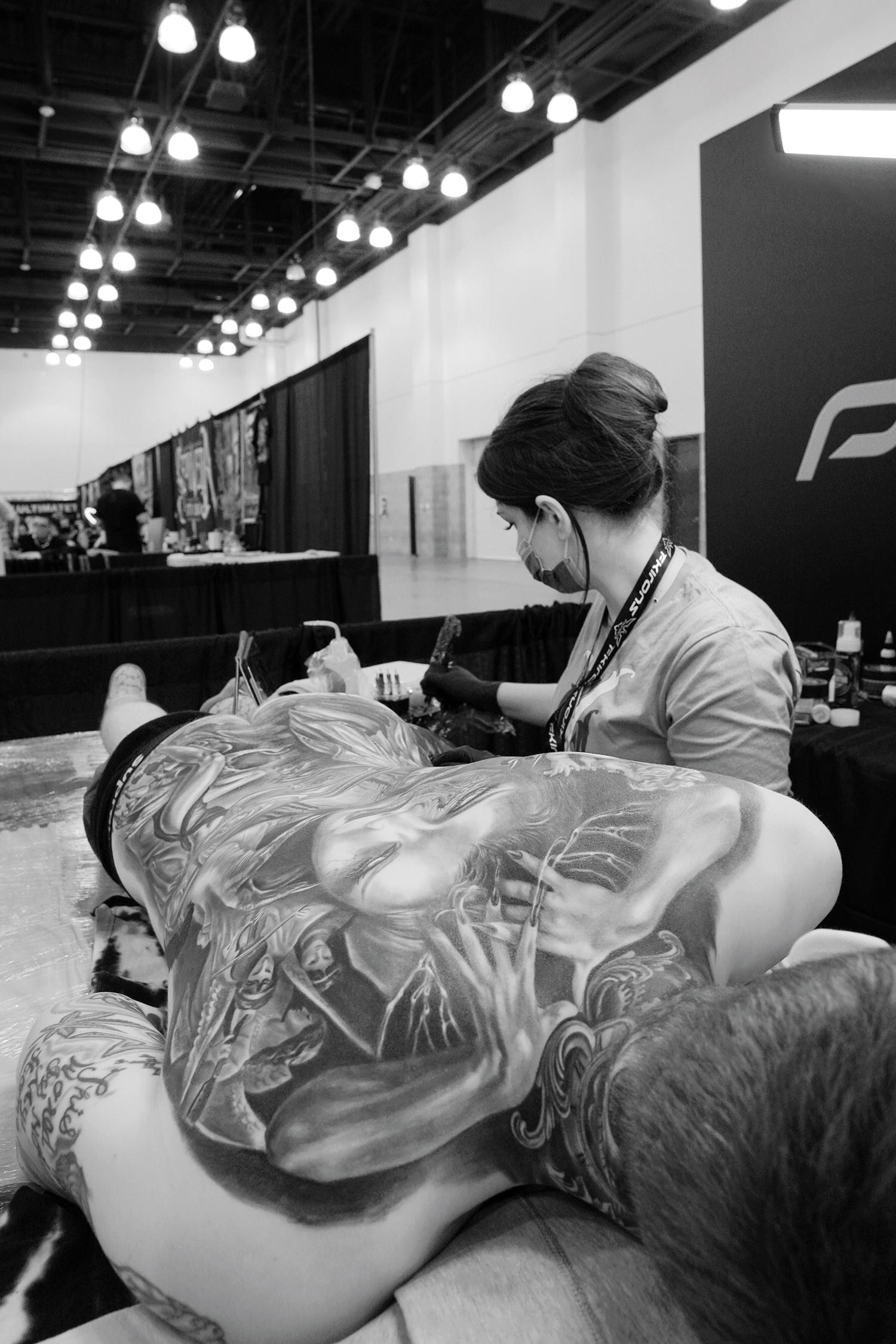 Yesy Gonzalez continues to develop to the large-scale black-and-grey piece.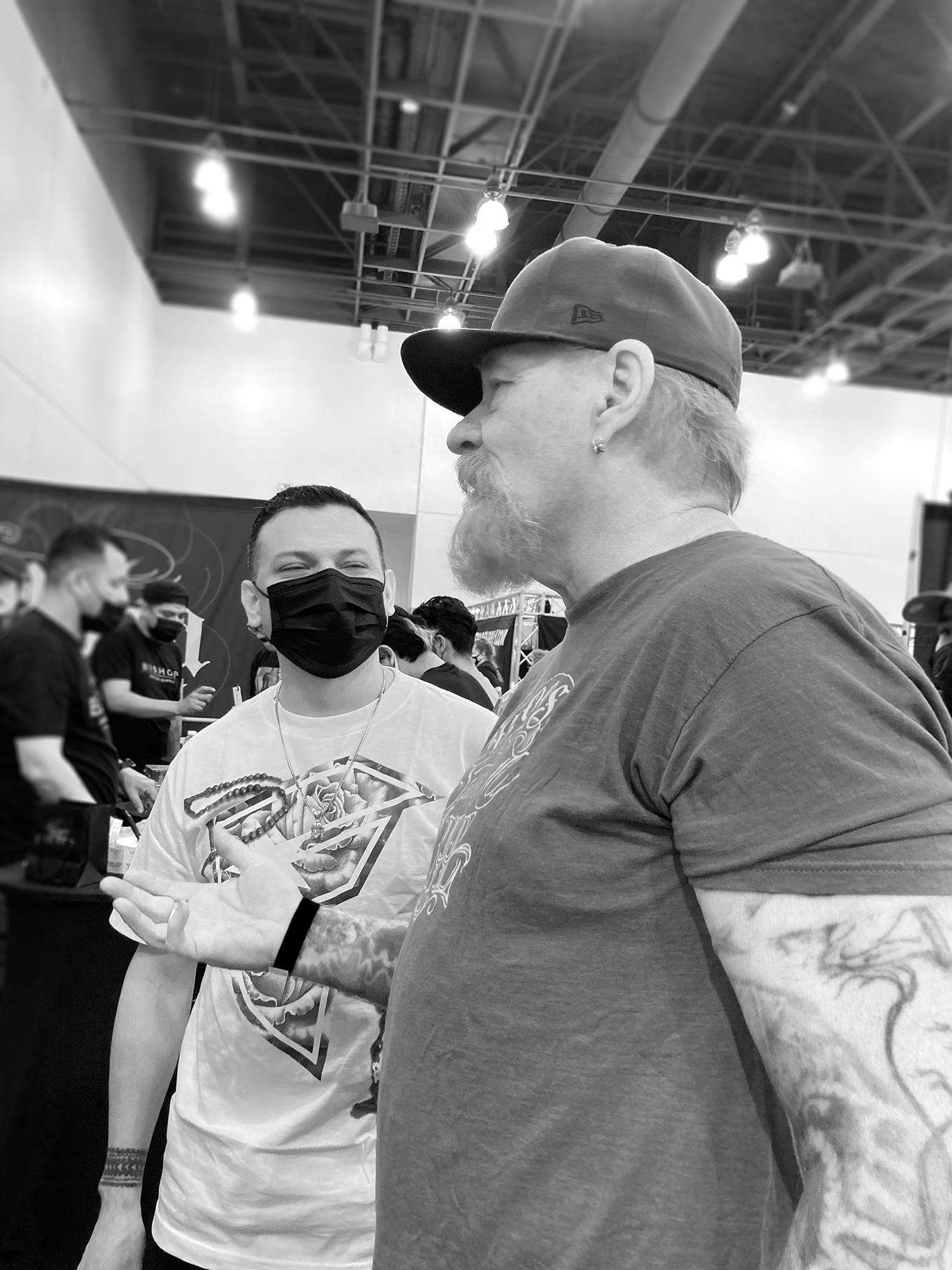 American legend Jack Rudy, and Chuey Quintanar.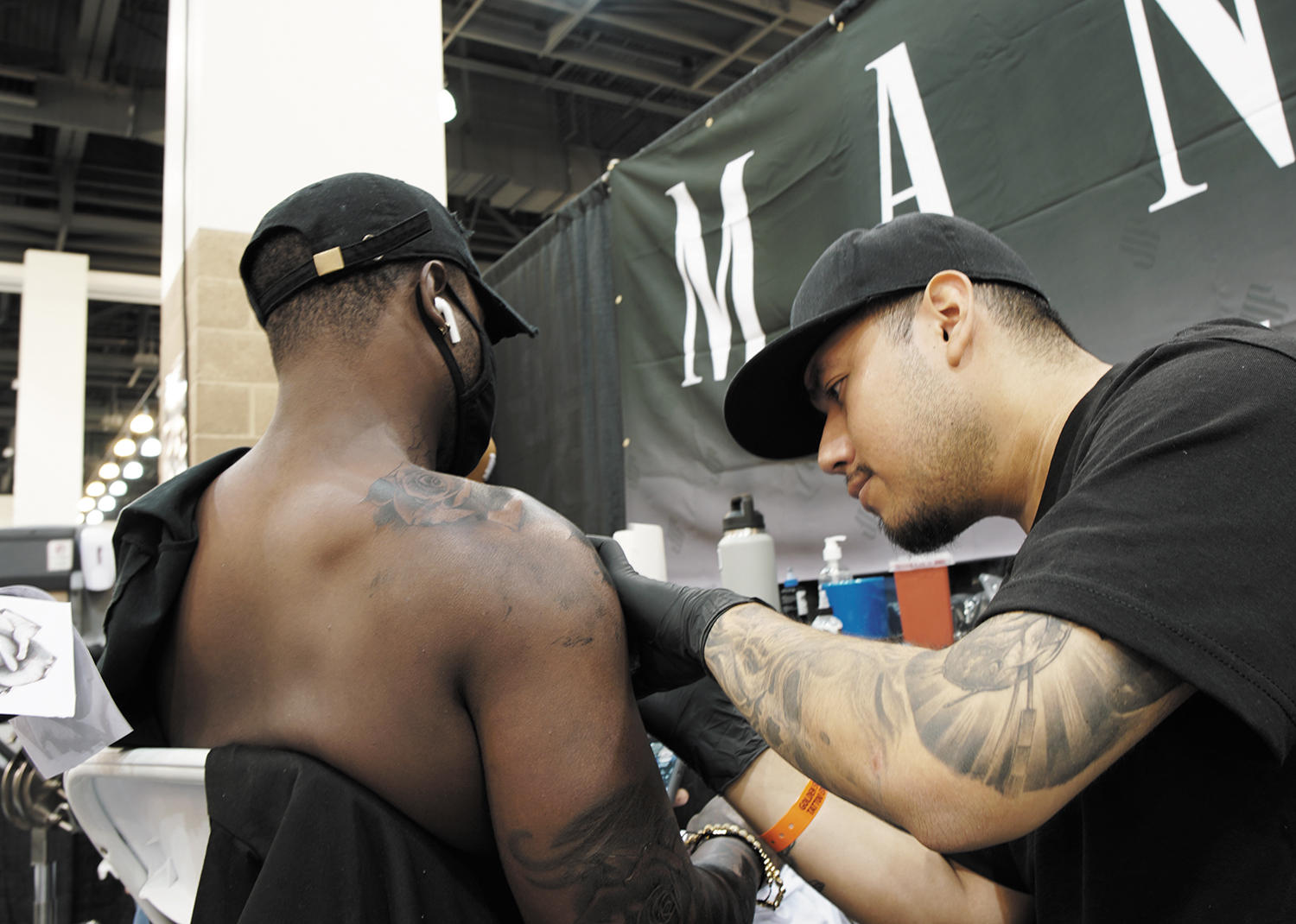 Oscar Martinez represents Manifest Studio from LA.
Numerous meet-and-greets between artists and audience members
Photos © Scene360