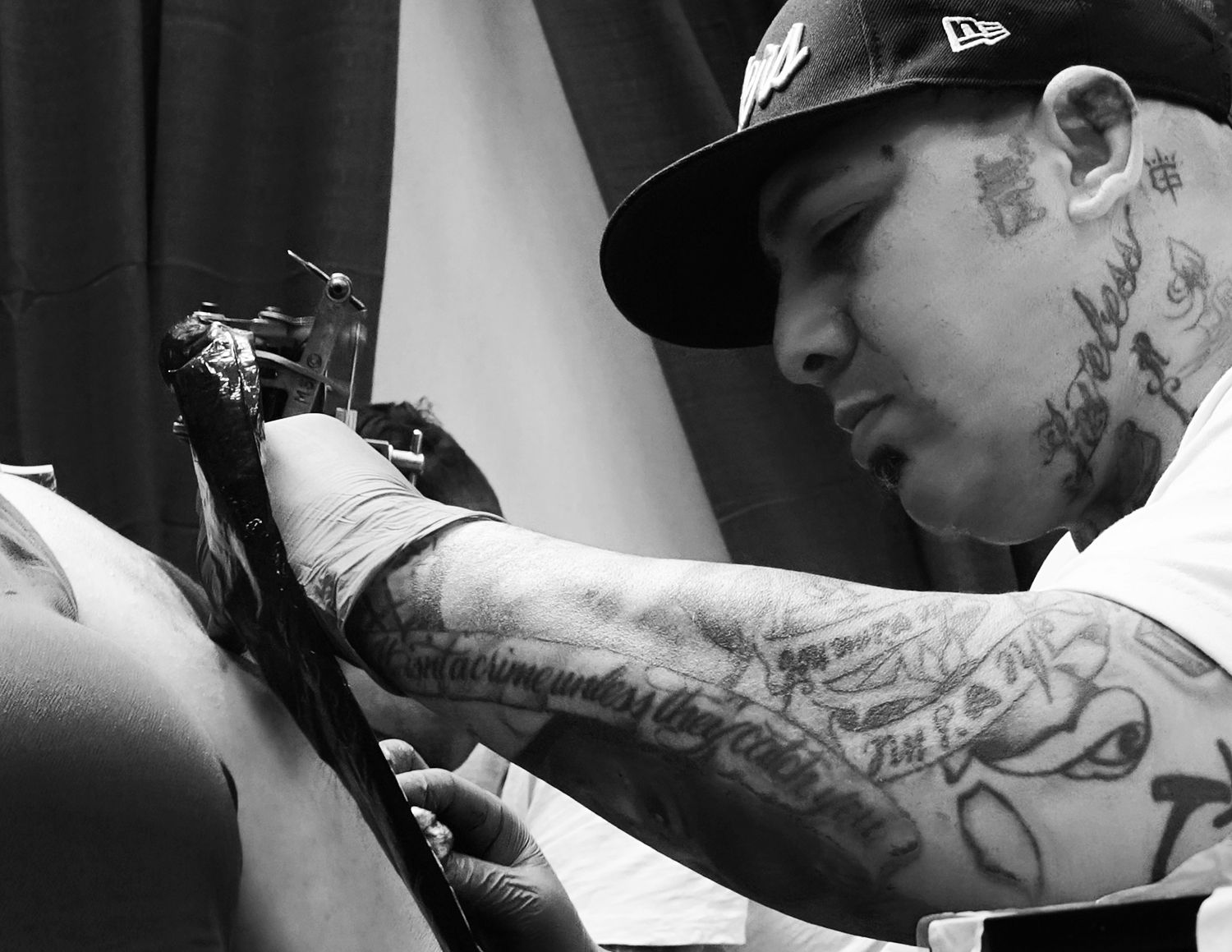 After the last year and a half without tattoo events, it was a breath of fresh air to be attending one, especially in California. Held on May 7 – 9, 2021, at Feather Falls Casino in Oroville, north of Sacramento, the expo was packed with spectators in the banquet hall—giving the impression that tattoo demand will continue strongly in the future.
At this same expo in 2019, we had conducted an exclusive interview with Tommy Montoya, who was present and headliner again. Other tattooists present were Butch Felix, Oak Morgan, Byron Rodriguez El Calavera, Bo 2 Thumbs, Flanders, and 40 others. The number of tattooers this year was reduced, but the organizer Chris Earl promises a massive upgrade for 2022 with American and international artists.
Above: One of the expo's headliners: Tommy Montoya.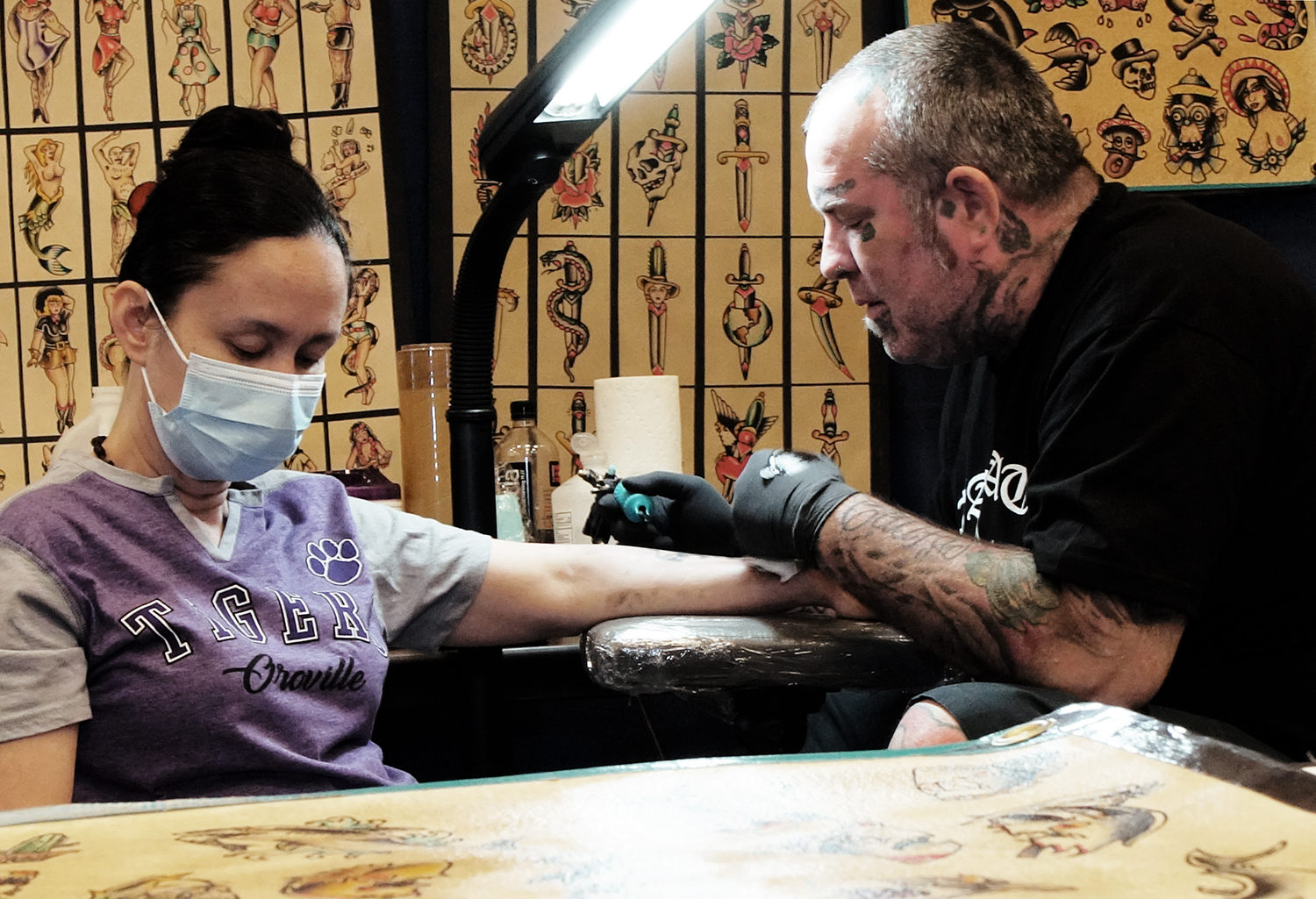 Left: Sacramento tattooist Oak Morgan.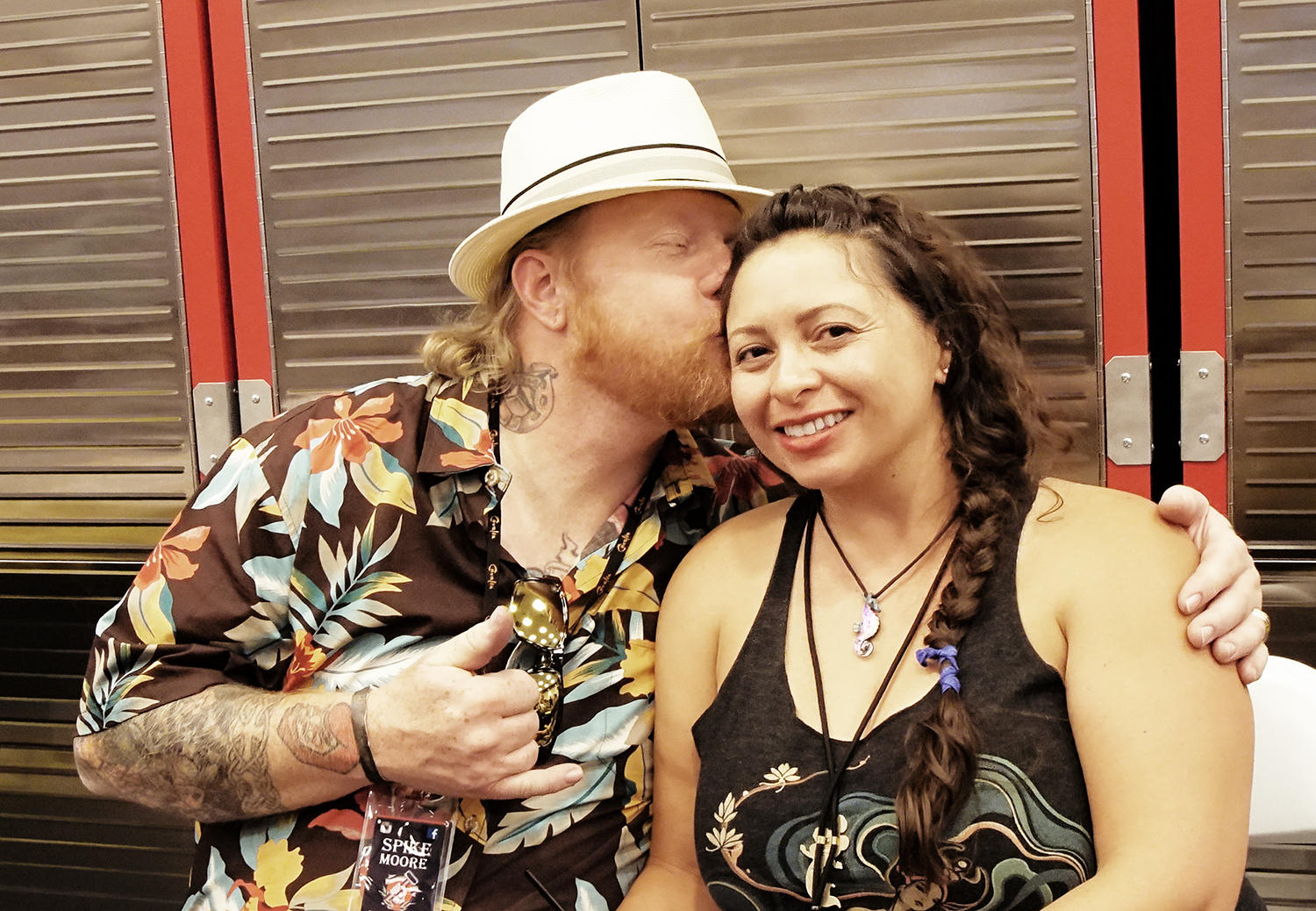 Spike Moore and wife Vandi of Working Class tattoo supply.
Honolulu's Shanelle sporting the best mask of the day.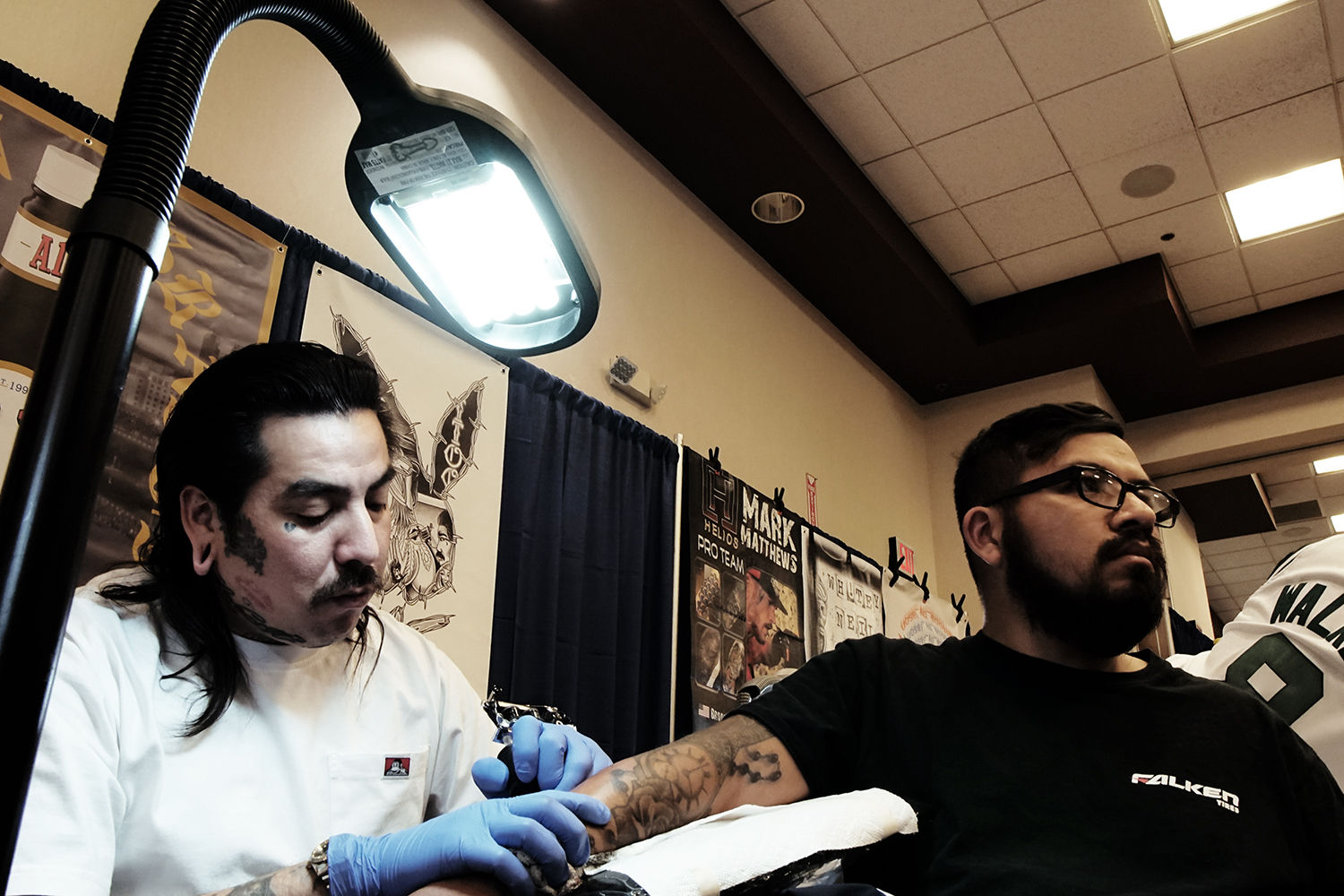 Tattooist Butch Felix working on a lettering piece for his client.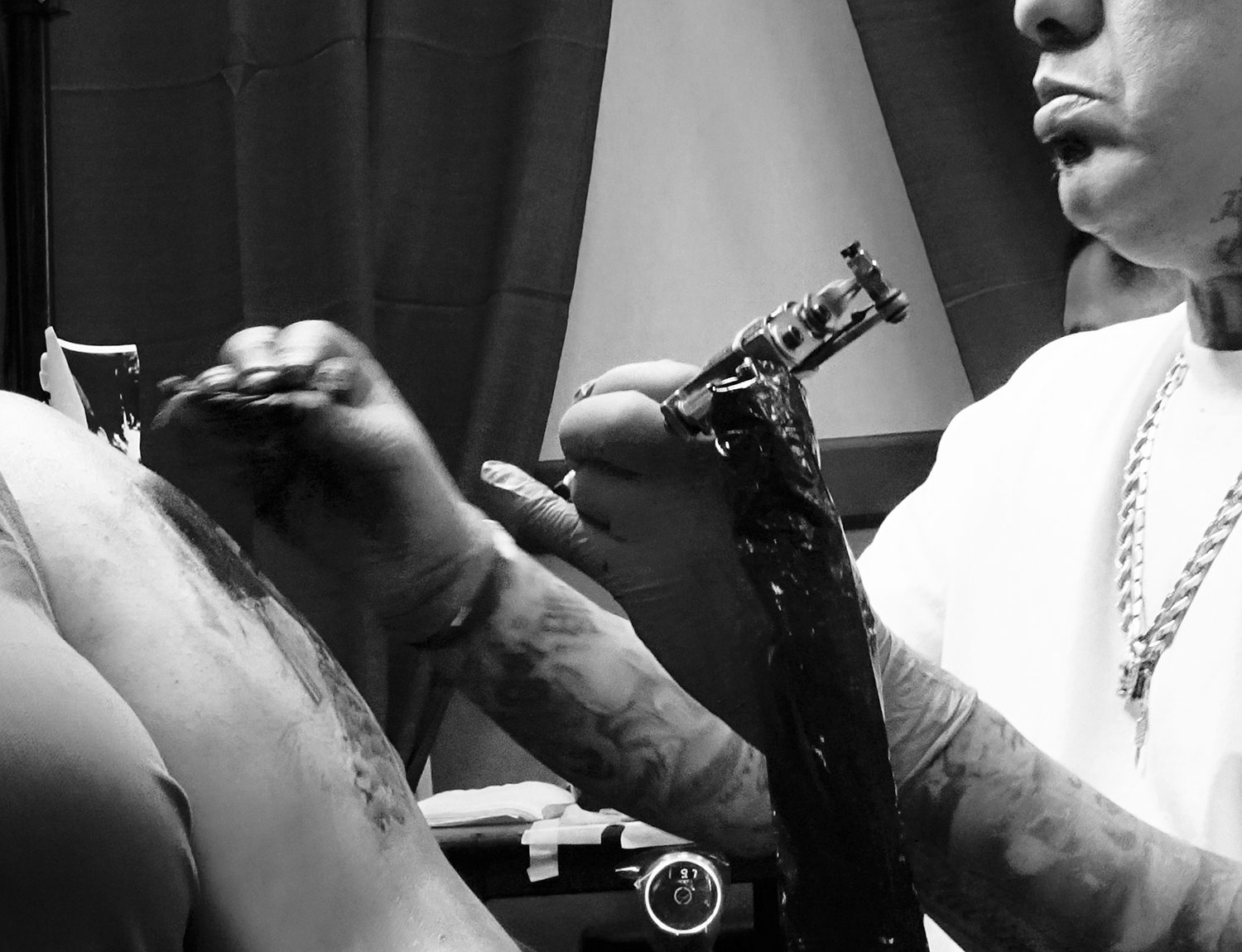 Miami Ink's Tommy Montoya inking a special portrait on arm.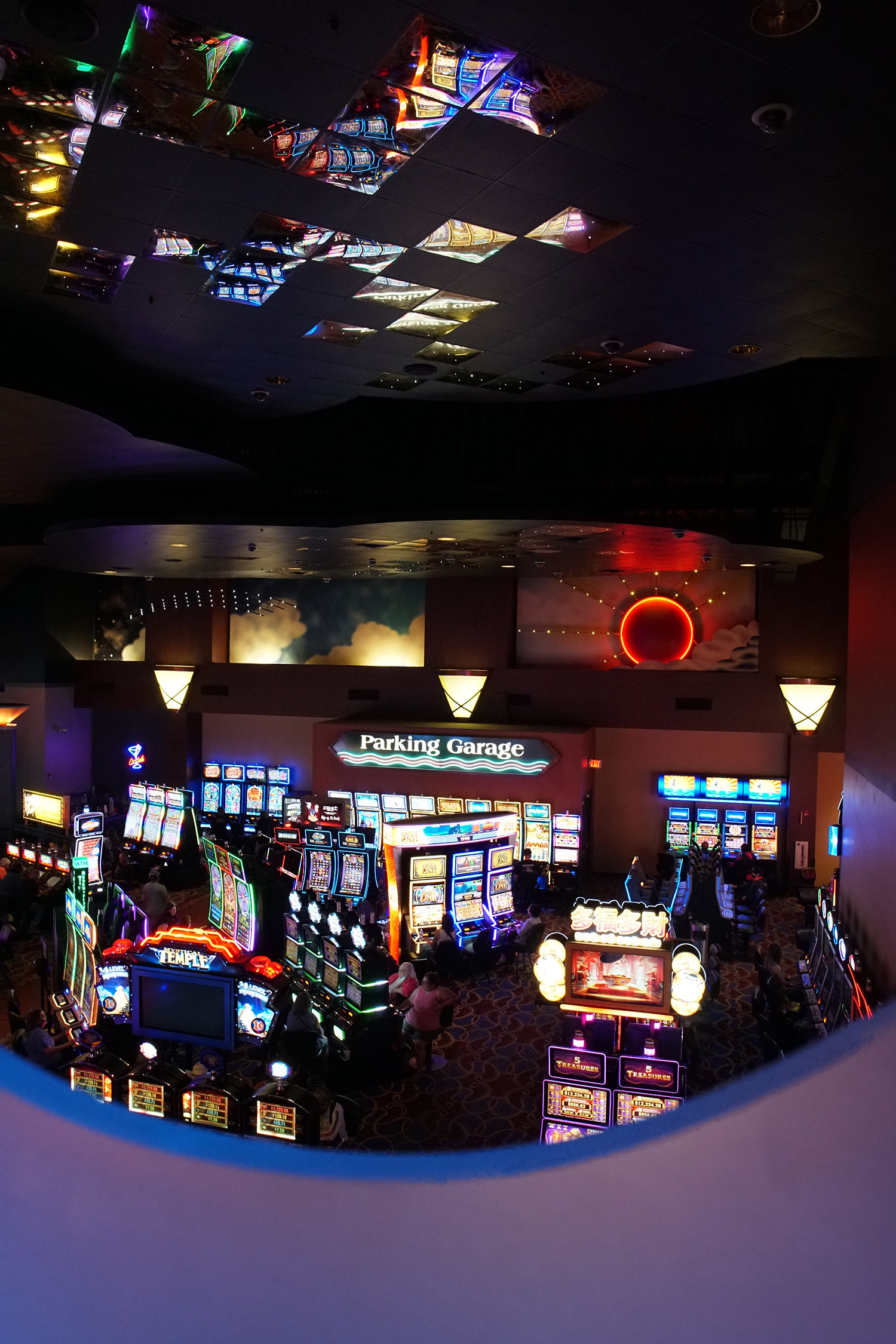 A view from the banquet hall down into the casino.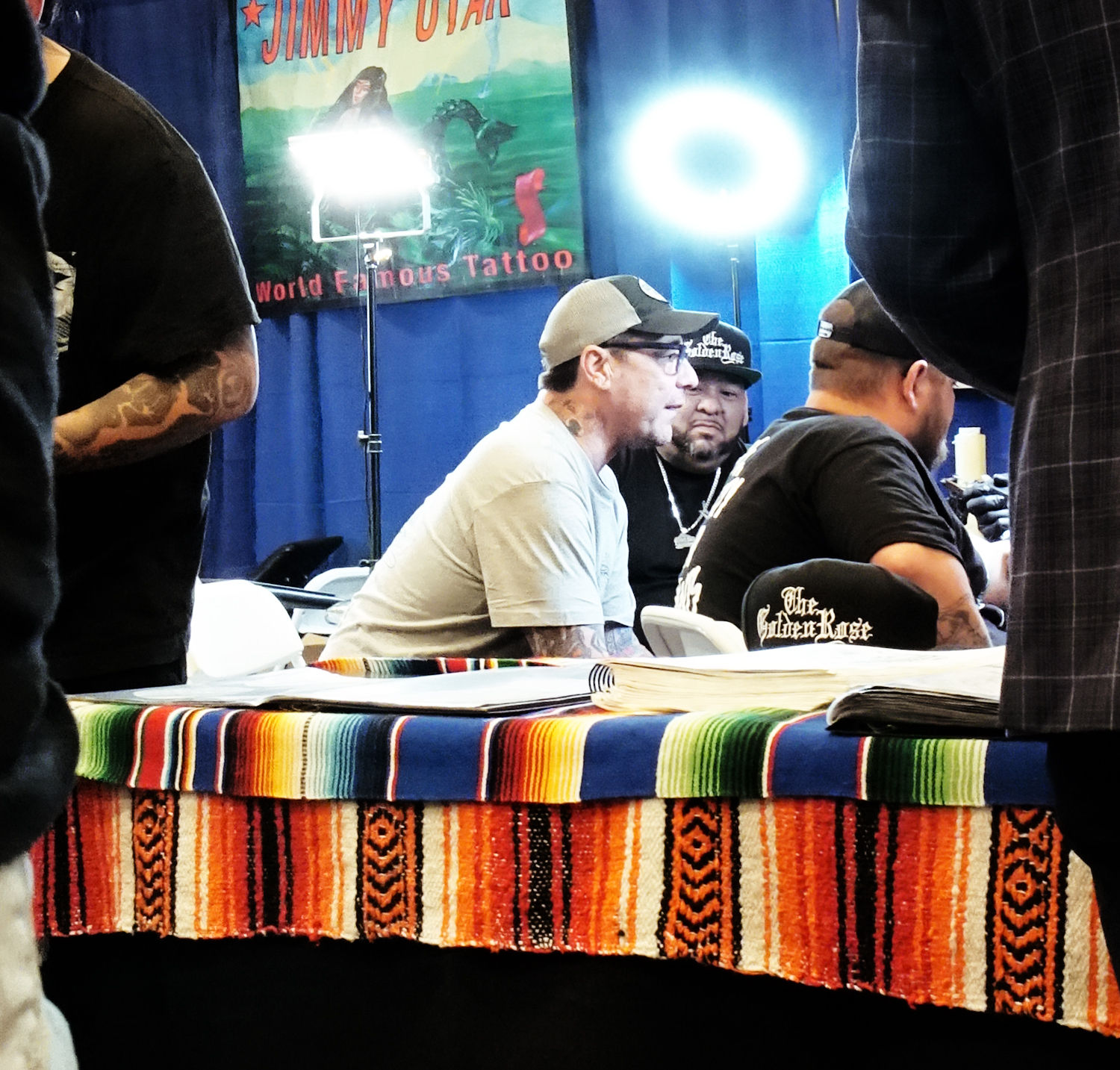 The expo's organizer Chris Earl chatting with the Golden Rose crew.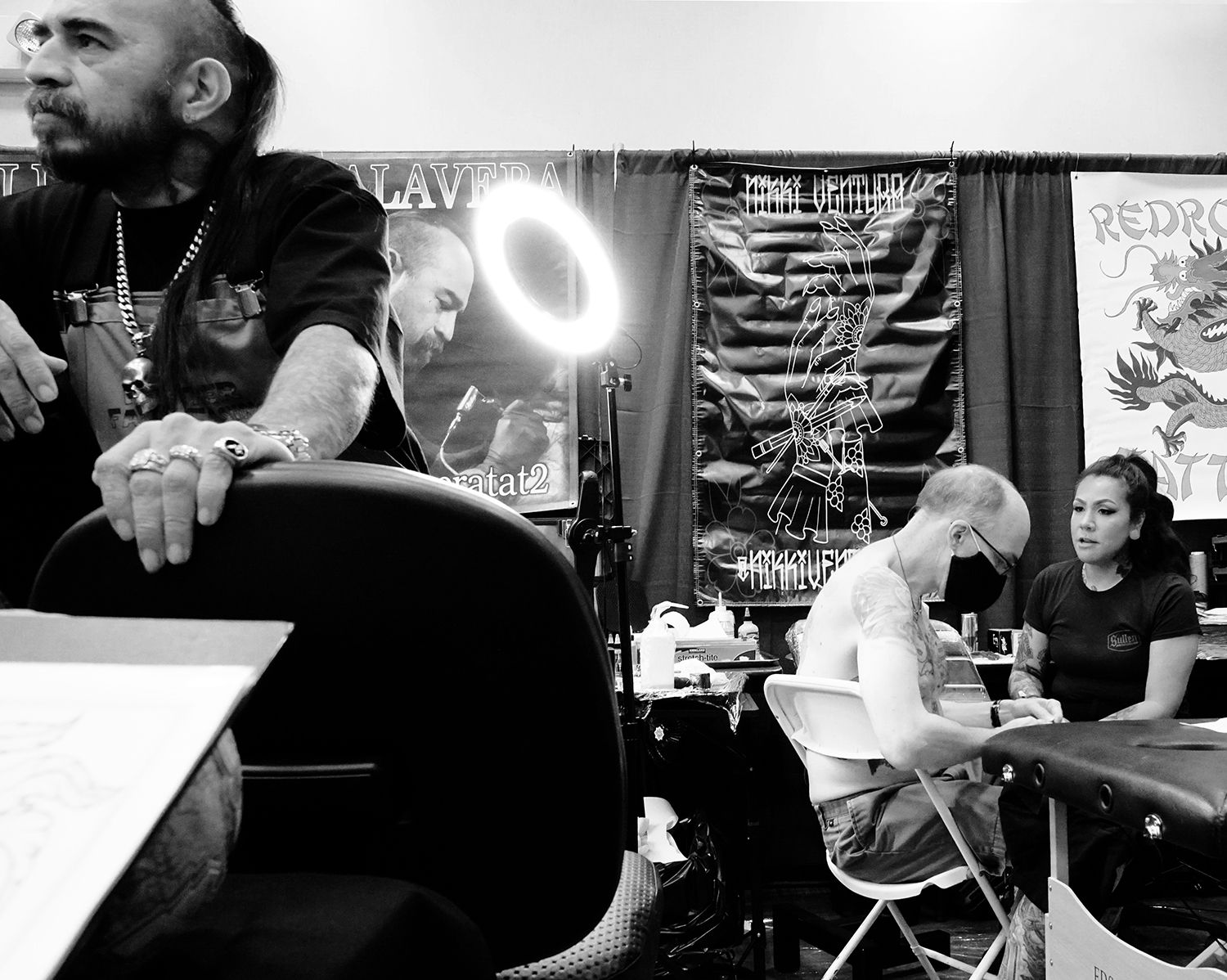 Tattooist Byron Rodriguez taking a break and appreciating the venue.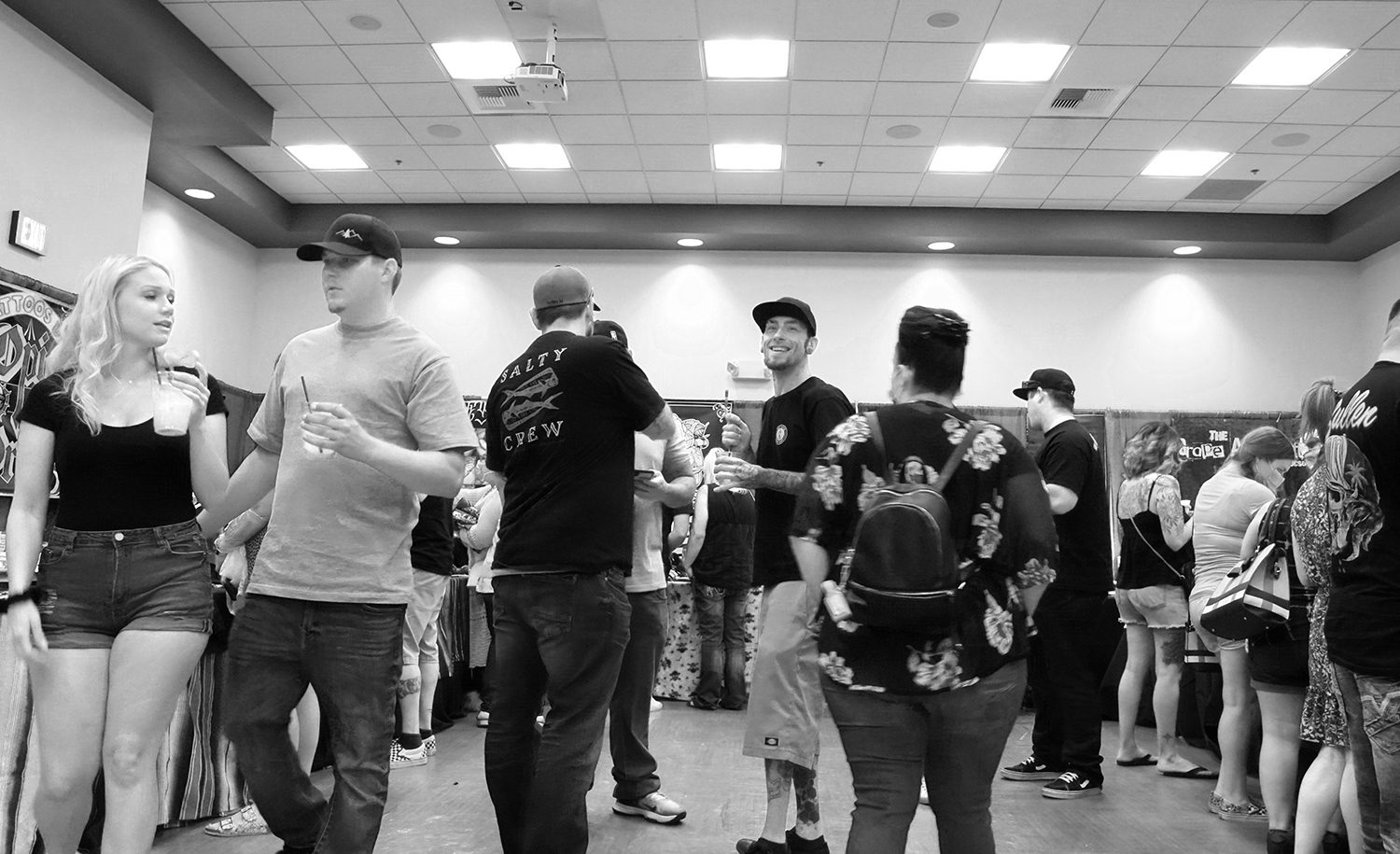 Spectators excited to be back at a tattoo event.
Photos © Scene360