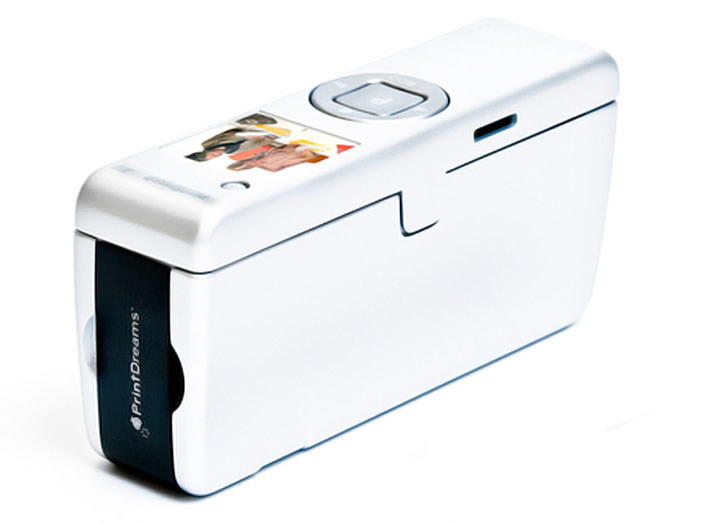 "Hold it in your hand and sweep back and forth just like a brush! It's magic." This is the slogan for the "PrintBrush 4X6," a pocket-sized inkjet printer with a built-in digital camera. I'm curious to see how well this device prints on different surfaces, especially because it is inkjet. The "PrintBrush 4×6" shall be available in stores sometime next year.
Key Product Features:
RMPT Full technology
5M pixel digital camera
Lexmark color cartridge 600 dpi
Philips Laser Doppler sensors

µ
SD Memory Card and USB 2.0
Notes about product development (published at Popsci):
In 2000, one of Europe's largest rubber-stamp companies approached Alex Breton, an engineer from Stockholm, Sweden, for product ideas. Instead of dreaming up a new stamp, he designed the PrintBrush, an 8.8-ounce handheld gadget that uses inkjets, computer-mouse-like optics and navigation software to print uploaded images and text on any flat surface, including paper, plastic, wood and even fabric.

Conventional printers move paper through the machine in large part because it's the only way to accurately track the position of the page relative to the print head. With such constraints, Breton realized, a printer could never be narrower than its paper—unless the inkjets had an entirely new way to navigate across the page.
Images © PrintDreams

Link via Walyou and Popsci