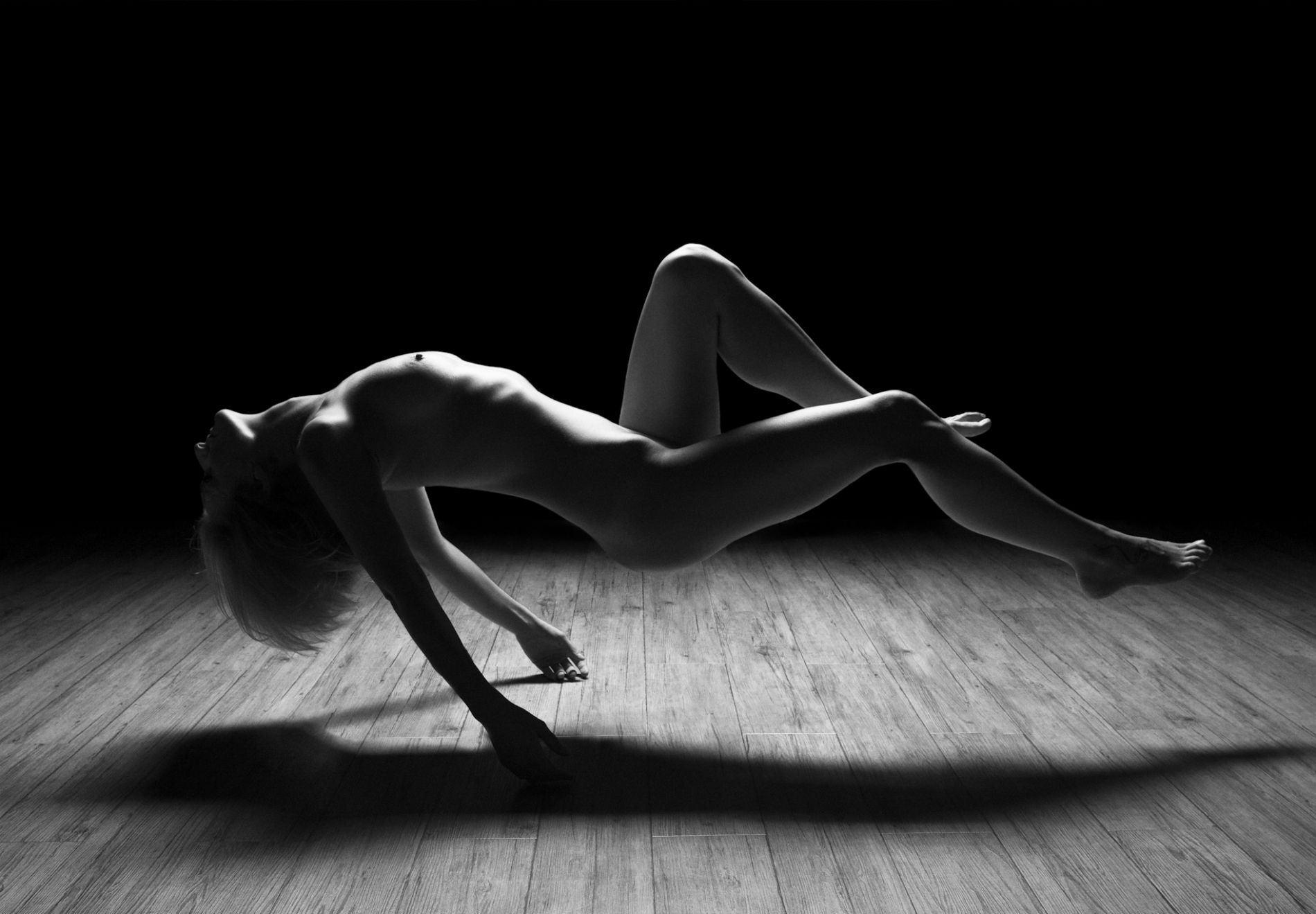 Note: Contains nudity.
From the very beginnings of photography, artists have turned the camera toward the naked body in search of a classical sense of beauty. Think of Man Ray's iconic solarized prints from Paris, in particular his "Le Violon d'Ingres."
The photographers published here have all demonstrated a skilled and unique eye when it comes to capturing the human form, through the veil of black and white. They may approach their work from different perspectives and work on different continents, but they all share this fine art vision.
Top: The body in mid-air by Ludovic Florent.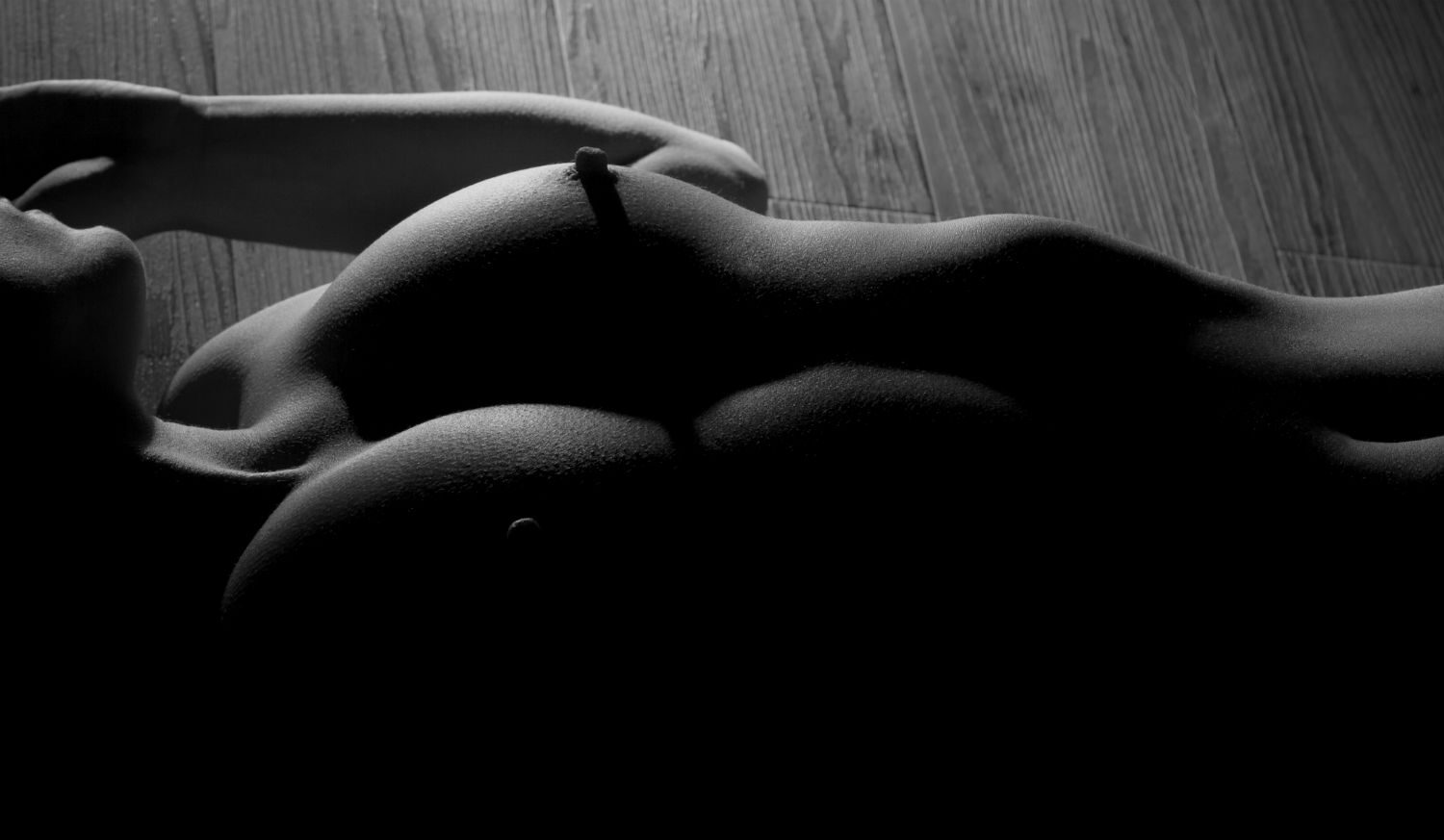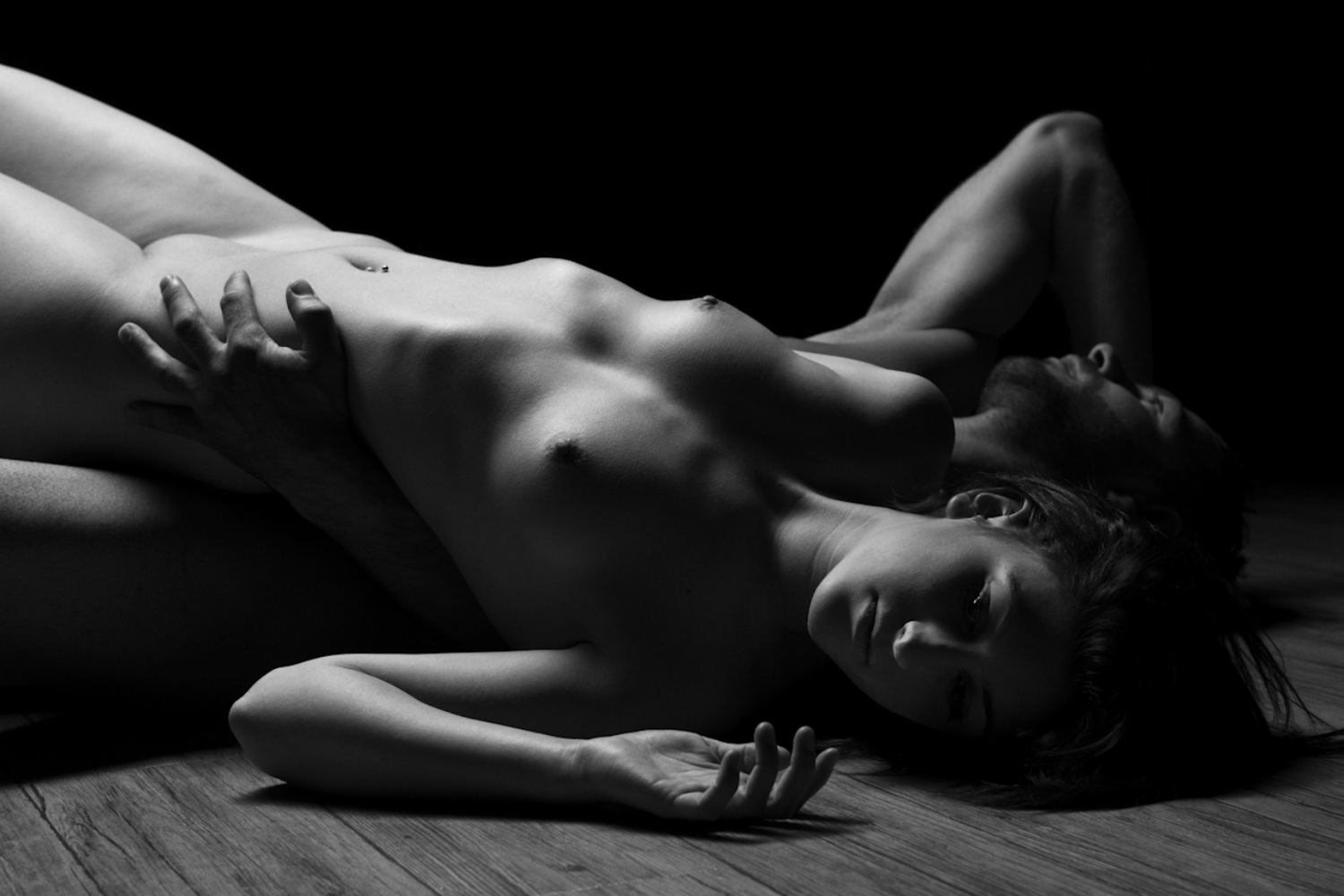 Striking black and white nudes by Ludovic Florent.
Ludovic Florent
French photographer Ludovic Florent has honed his craft by shooting the naked human body in all manner of settings and poses. While many of his best pictures capture the body in movement, through contemporary dance, he is just as good at photographing the still and quiet female form, as these gorgeous black and white images showcase.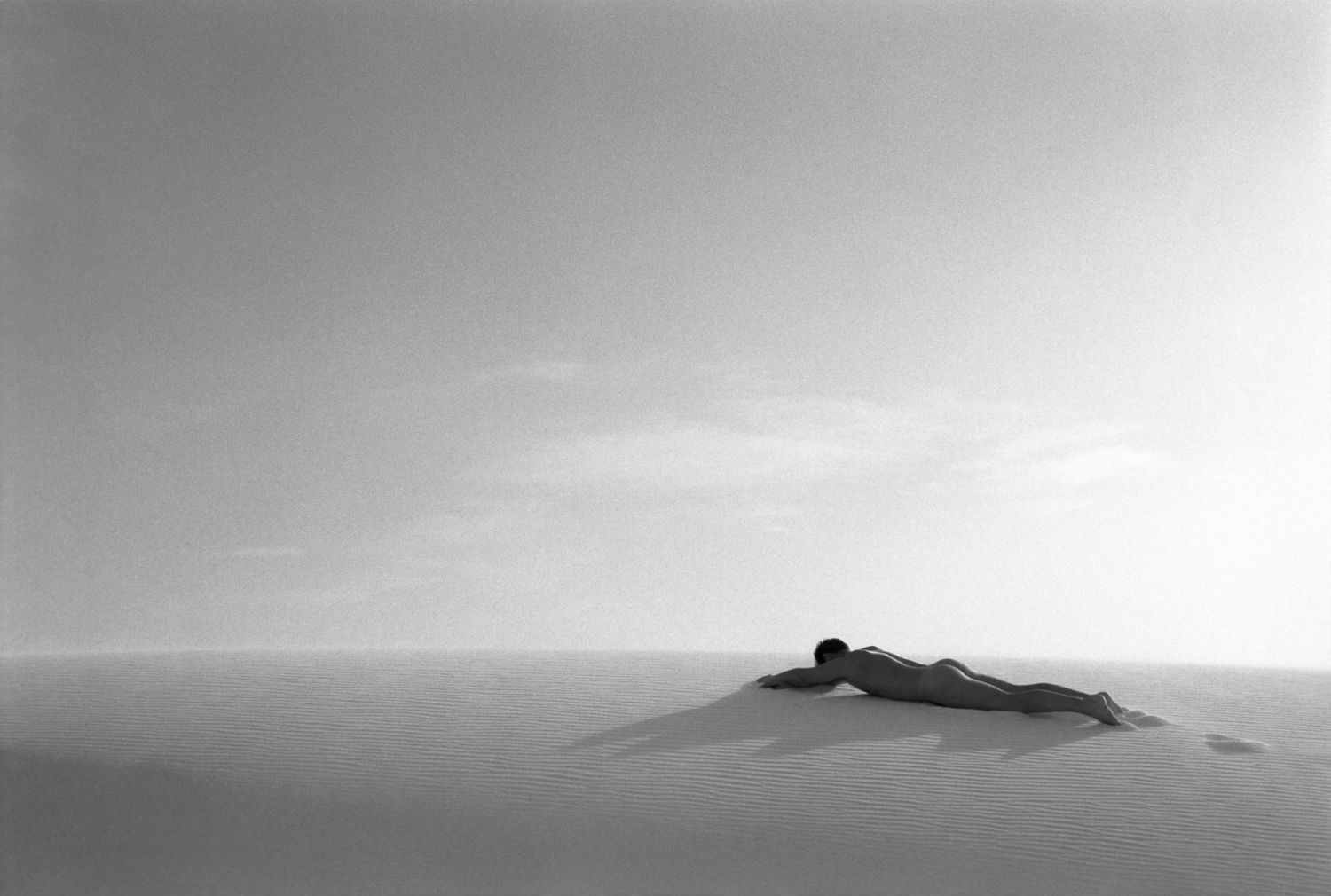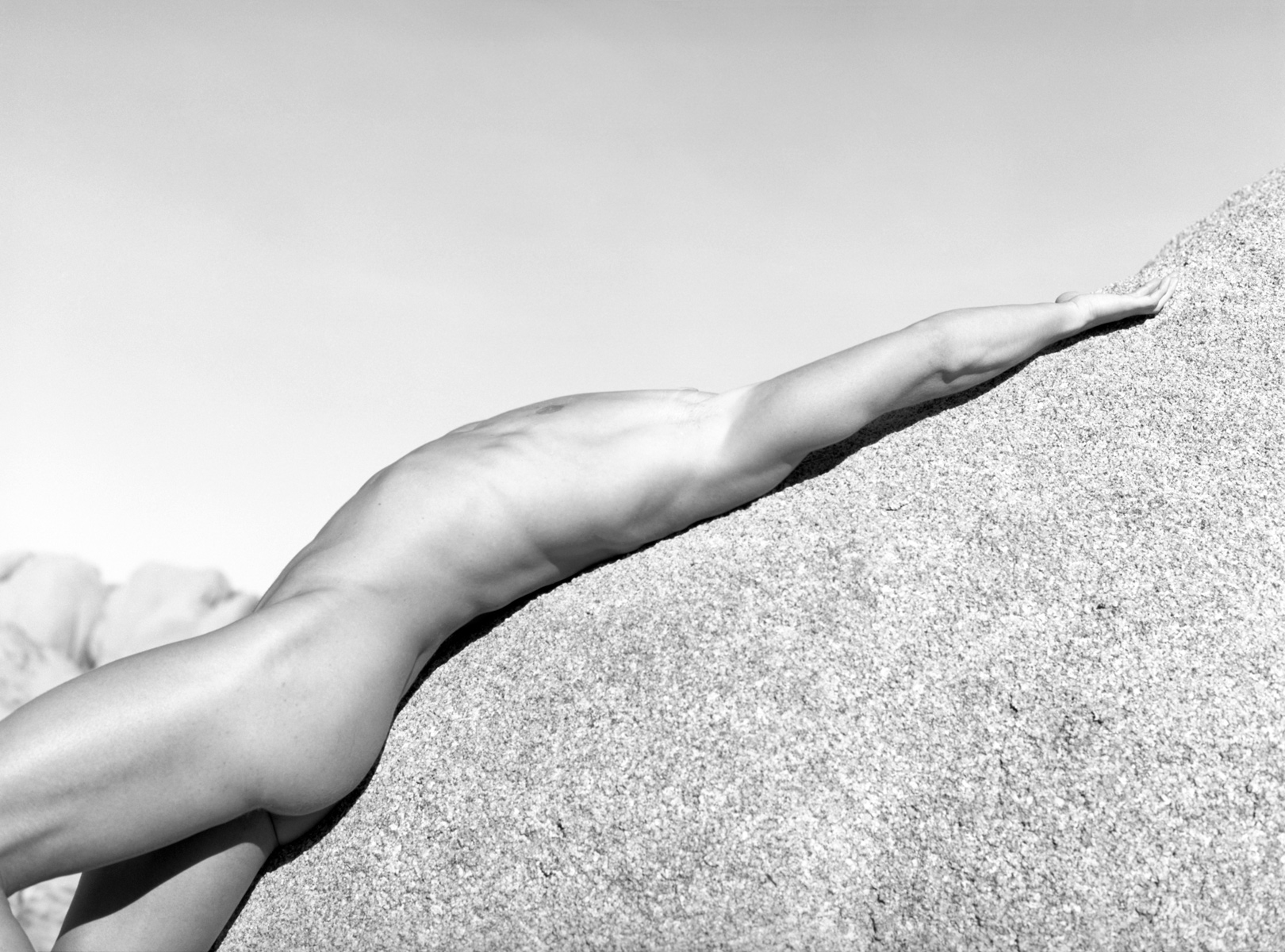 The male form and the landscape as captured by Rob Lang.
Rob Lang
Though the female body may be the gender of choice for the majority of photographers when shooting nudes, there are many who have shot the male form in all its fine art and black and white glory. Rob Lang is one such name. He takes advantage of a crucial component when photographing nudes: the landscape. Against the smooth textures and vast stretches of beach and rock, his images are at once grand and spiritual.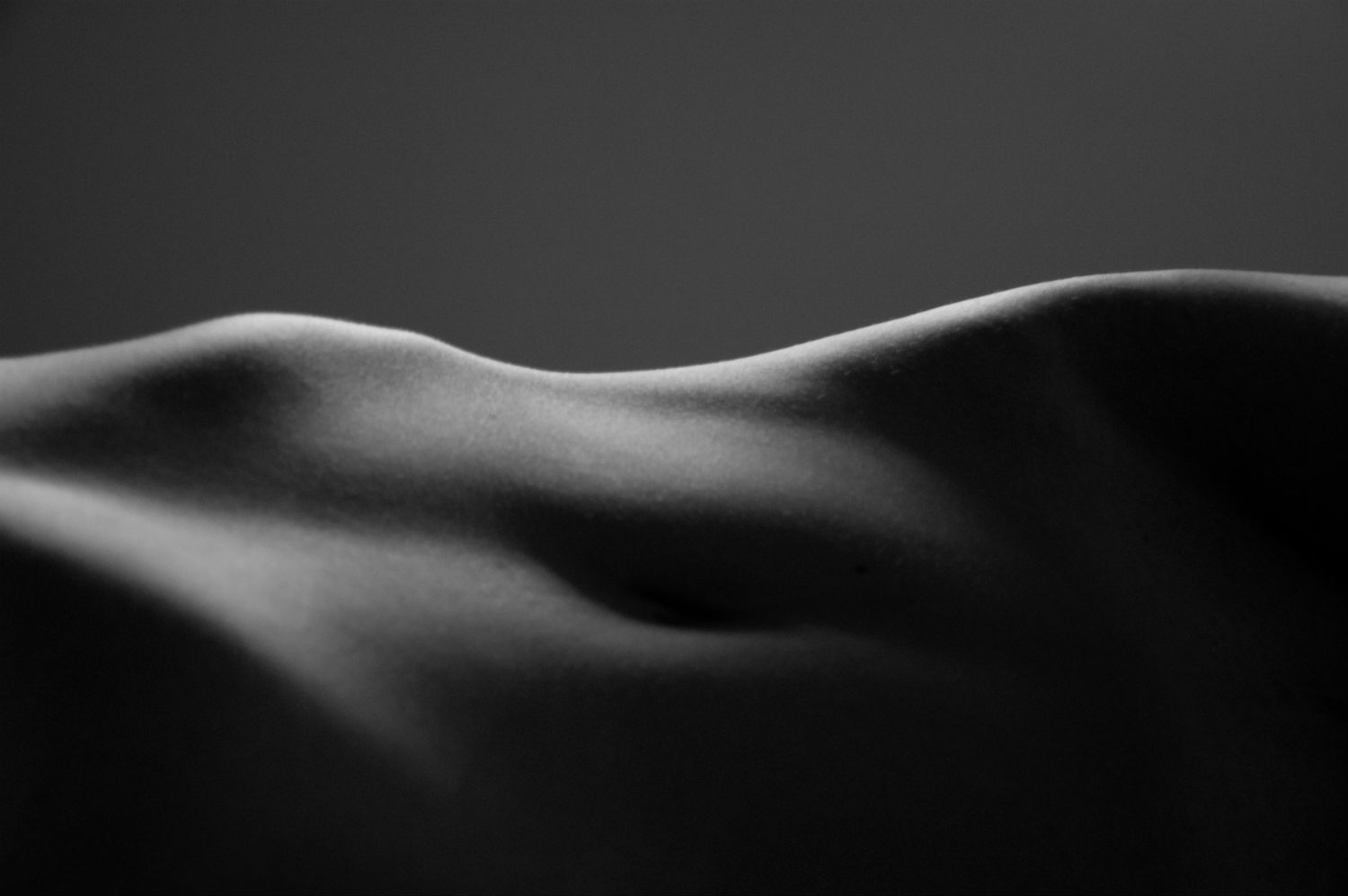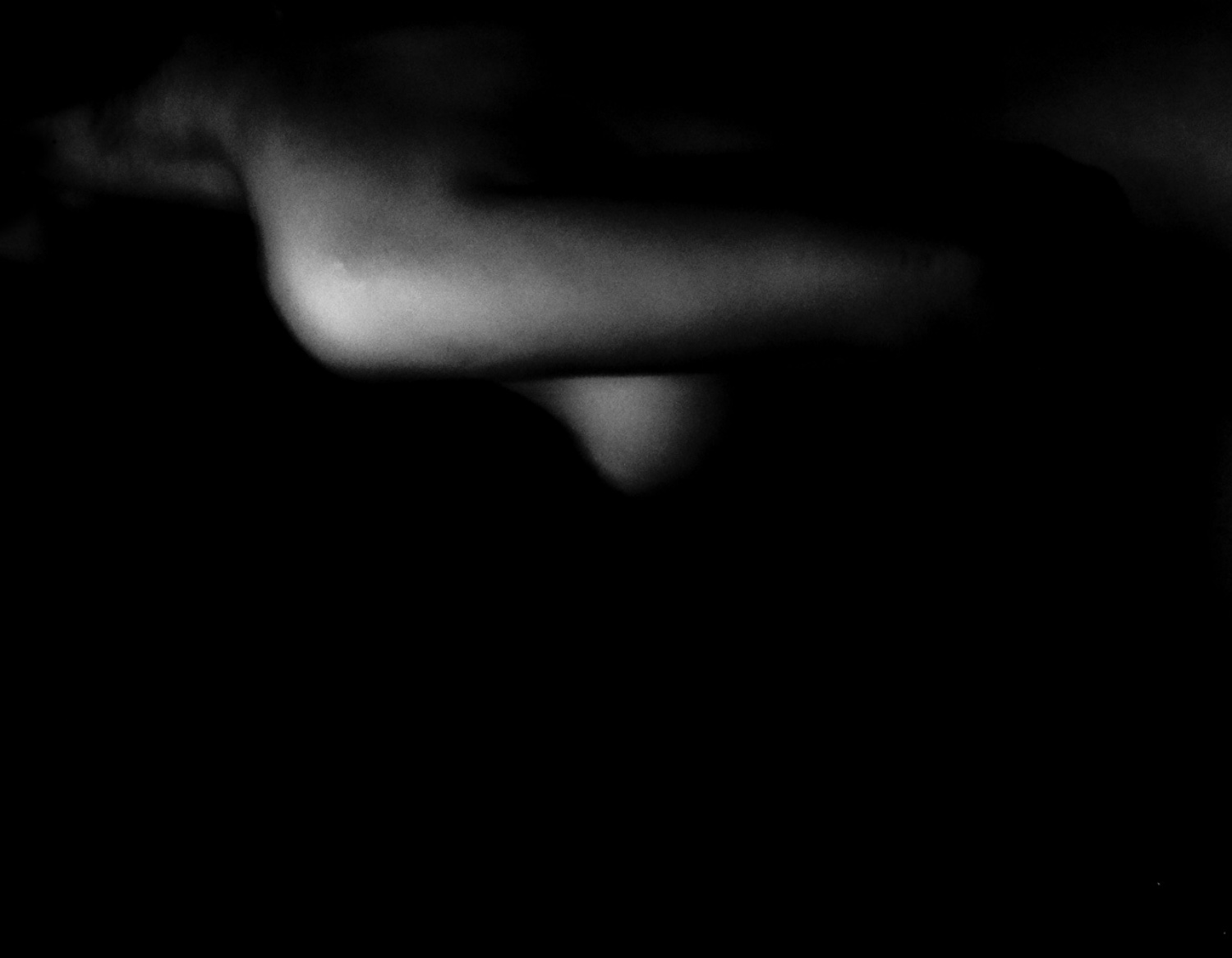 Shadows and dark visions as seen through the lens of Dennis Hodges.
Dennis Hodges
The nudes of Dennis Hodges display a wondrous touch when it comes to lighting and shadow. The bodies in his work are lit in a way so they appear as abstract, ghostly shapes. An occasional ray of light will land on a familiar part of the female form to give the viewer an anchor to hold onto. They are mysterious delights.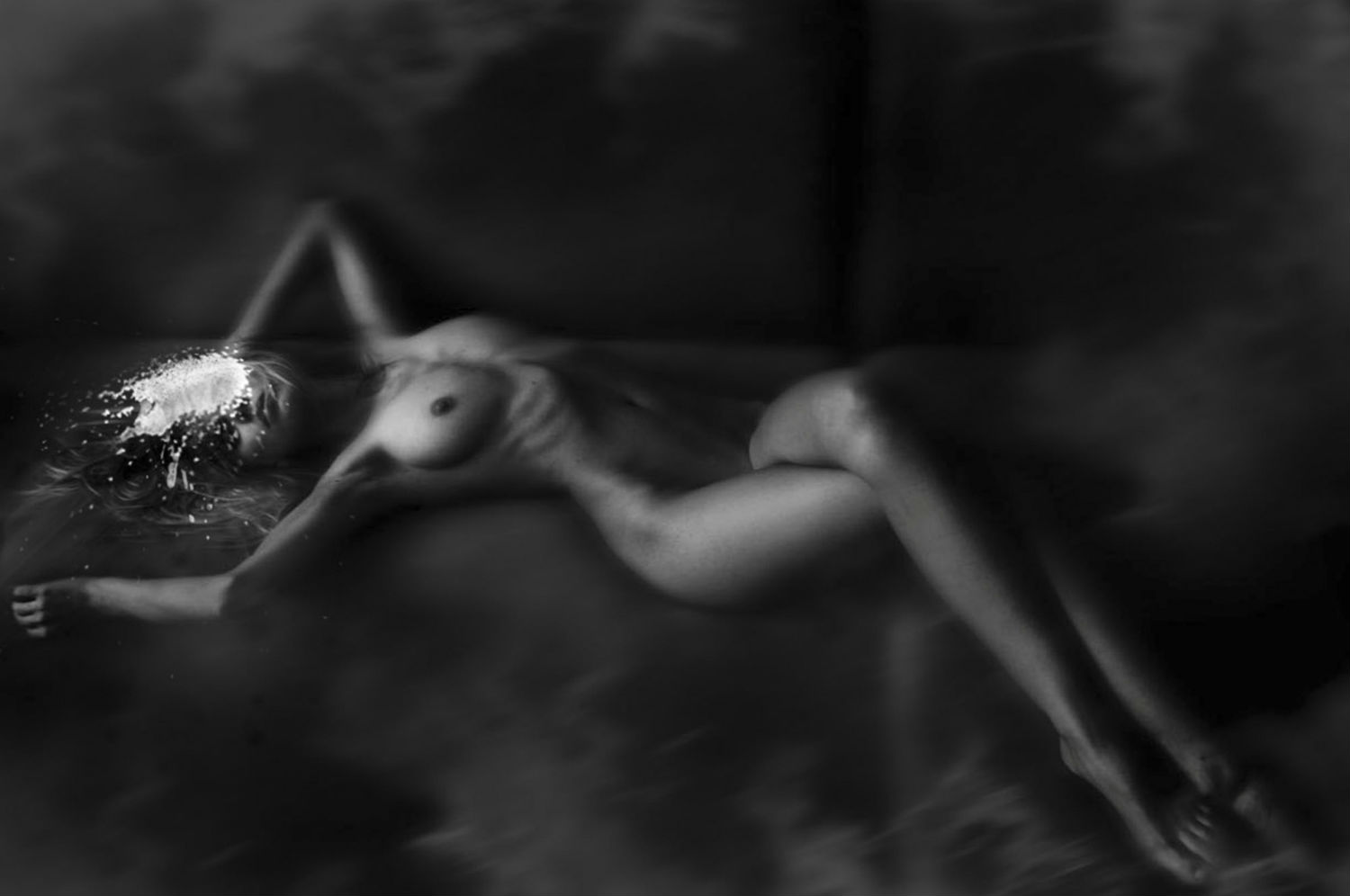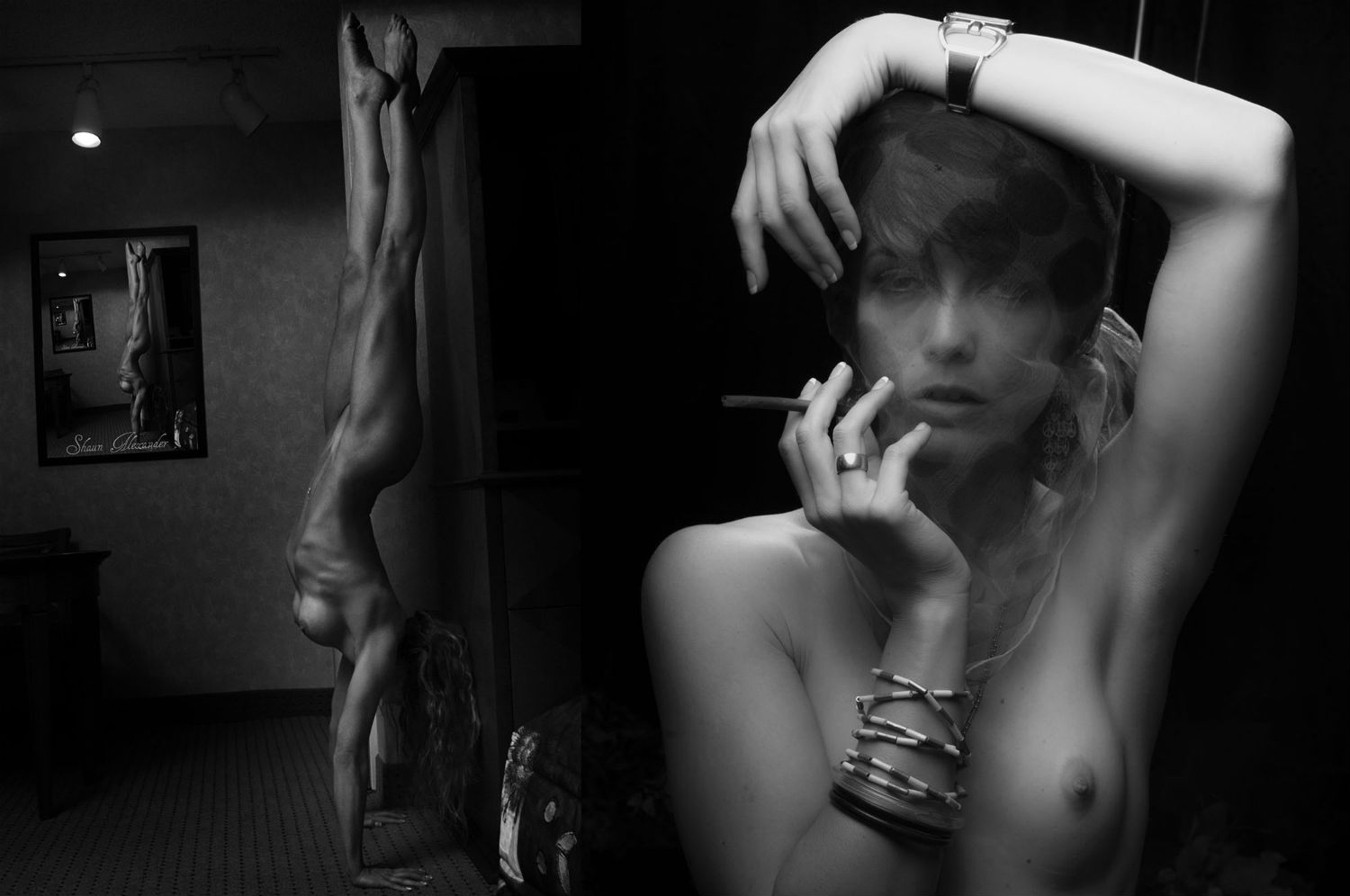 Daring and fearless representations of the female body.
Shaun Alexander
LA-based photographer Shaun Alexander knows how to beautifully compose and light his nude subjects. Shooting predominately in monochrome, his images are bold and in some cases shocking, primarily for the way he chooses to portray the body. There is no hiding behind shadows here; Alexander exposes everything.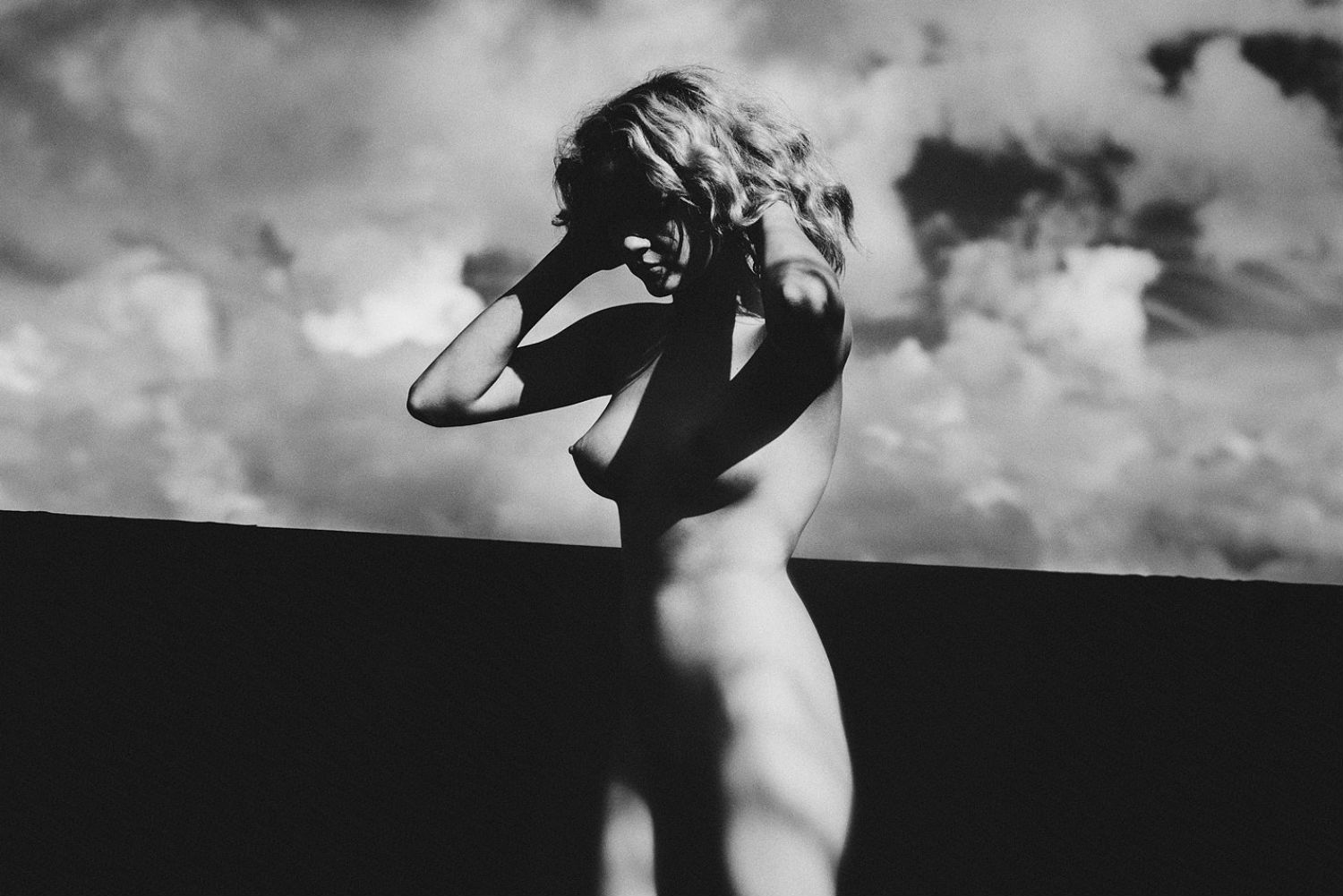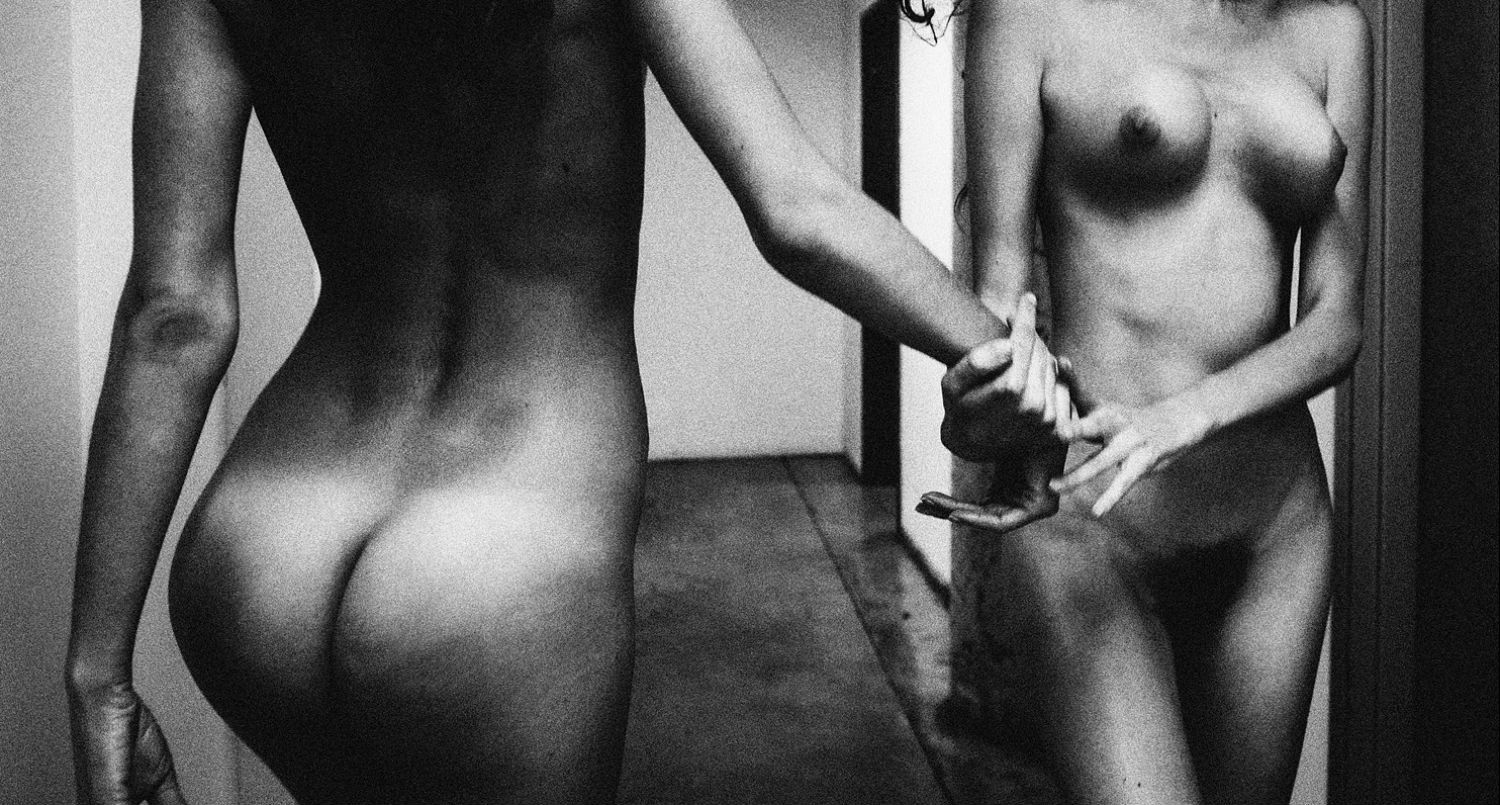 Photographer Damon Loble achieves a stunning level of contrast in his fine art nudes.
Damon Loble
Another photographer who appears to fear nothing. The black and white nudes by Damon Loble illustrate a strong sense of contrast and glorify, unashamedly, in the female form. His work focuses on the sexuality and erotic side of nude fine art photography to great effect.
Images © respective photographers